Chevrolet: S10 Black Carbon Fiber Look Painted License Plate Frame x 2
Regular price
Sale price
$7.95
Unit price
per
Sale
Sold out
Compatible Vehicles
| Year | Make | Model | Trim | Engine |
| --- | --- | --- | --- | --- |
| 2014 | Chevrolet | Silverado 1500 | High Country Crew Cab Pickup 4-Door | 5.3L 5328CC 325Cu. In. V8 FLEX OHV Naturally Aspirated |
| 2014 | Chevrolet | Silverado 1500 | LT Crew Cab Pickup 4-Door | 4.3L 262Cu. In. V6 FLEX OHV Naturally Aspirated |
| 2014 | Chevrolet | Silverado 1500 | LT Crew Cab Pickup 4-Door | 5.3L 5328CC 325Cu. In. V8 FLEX OHV Naturally Aspirated |
| 2014 | Chevrolet | Silverado 1500 | LT Extended Cab Pickup 4-Door | 4.3L 262Cu. In. V6 FLEX OHV Naturally Aspirated |
| 2014 | Chevrolet | Silverado 1500 | LT Extended Cab Pickup 4-Door | 5.3L 5328CC 325Cu. In. V8 FLEX OHV Naturally Aspirated |
| 2014 | Chevrolet | Silverado 1500 | LT Standard Cab Pickup 2-Door | 4.3L 262Cu. In. V6 FLEX OHV Naturally Aspirated |
| 2014 | Chevrolet | Silverado 1500 | LT Standard Cab Pickup 2-Door | 5.3L 5328CC 325Cu. In. V8 FLEX OHV Naturally Aspirated |
| 2014 | Chevrolet | Silverado 1500 | LTZ Crew Cab Pickup 4-Door | 5.3L 5328CC 325Cu. In. V8 FLEX OHV Naturally Aspirated |
| 2014 | Chevrolet | Silverado 1500 | LTZ Extended Cab Pickup 4-Door | 5.3L 5328CC 325Cu. In. V8 FLEX OHV Naturally Aspirated |
| 2014 | Chevrolet | Silverado 1500 | WT Crew Cab Pickup 4-Door | 4.3L 262Cu. In. V6 FLEX OHV Naturally Aspirated |
| 2014 | Chevrolet | Silverado 1500 | WT Crew Cab Pickup 4-Door | 5.3L 5328CC 325Cu. In. V8 FLEX OHV Naturally Aspirated |
| 2014 | Chevrolet | Silverado 1500 | WT Extended Cab Pickup 4-Door | 4.3L 262Cu. In. V6 FLEX OHV Naturally Aspirated |
| 2014 | Chevrolet | Silverado 1500 | WT Extended Cab Pickup 4-Door | 5.3L 5328CC 325Cu. In. V8 FLEX OHV Naturally Aspirated |
| 2014 | Chevrolet | Silverado 1500 | WT Standard Cab Pickup 2-Door | 4.3L 262Cu. In. V6 FLEX OHV Naturally Aspirated |
| 2014 | Chevrolet | Silverado 1500 | WT Standard Cab Pickup 2-Door | 5.3L 5328CC 325Cu. In. V8 FLEX OHV Naturally Aspirated |
| 2013 | Chevrolet | Silverado 1500 | Hybrid Crew Cab Pickup 4-Door | 6.0L 5967CC 364Cu. In. V8 ELECTRIC/FLEX OHV Naturally Aspirated |
| 2013 | Chevrolet | Silverado 1500 | LS Crew Cab Pickup 4-Door | 4.8L 294Cu. In. V8 FLEX OHV Naturally Aspirated |
| 2013 | Chevrolet | Silverado 1500 | LS Crew Cab Pickup 4-Door | 5.3L 5328CC 325Cu. In. V8 FLEX OHV Naturally Aspirated |
| 2013 | Chevrolet | Silverado 1500 | LS Extended Cab Pickup 4-Door | 4.8L 294Cu. In. V8 FLEX OHV Naturally Aspirated |
| 2013 | Chevrolet | Silverado 1500 | LS Extended Cab Pickup 4-Door | 5.3L 5328CC 325Cu. In. V8 FLEX OHV Naturally Aspirated |
| 2013 | Chevrolet | Silverado 1500 | LT Crew Cab Pickup 4-Door | 4.8L 294Cu. In. V8 FLEX OHV Naturally Aspirated |
| 2013 | Chevrolet | Silverado 1500 | LT Crew Cab Pickup 4-Door | 5.3L 5328CC 325Cu. In. V8 FLEX OHV Naturally Aspirated |
| 2013 | Chevrolet | Silverado 1500 | LT Extended Cab Pickup 4-Door | 4.8L 294Cu. In. V8 FLEX OHV Naturally Aspirated |
| 2013 | Chevrolet | Silverado 1500 | LT Extended Cab Pickup 4-Door | 5.3L 5328CC 325Cu. In. V8 FLEX OHV Naturally Aspirated |
| 2013 | Chevrolet | Silverado 1500 | LT Standard Cab Pickup 2-Door | 4.8L 294Cu. In. V8 FLEX OHV Naturally Aspirated |
| 2013 | Chevrolet | Silverado 1500 | LT Standard Cab Pickup 2-Door | 5.3L 5328CC 325Cu. In. V8 FLEX OHV Naturally Aspirated |
| 2013 | Chevrolet | Silverado 1500 | LTZ Crew Cab Pickup 4-Door | 5.3L 5328CC 325Cu. In. V8 FLEX OHV Naturally Aspirated |
| 2013 | Chevrolet | Silverado 1500 | LTZ Extended Cab Pickup 4-Door | 5.3L 5328CC 325Cu. In. V8 FLEX OHV Naturally Aspirated |
| 2013 | Chevrolet | Silverado 1500 | WT Crew Cab Pickup 4-Door | 4.3L 262Cu. In. V6 GAS OHV Naturally Aspirated |
| 2013 | Chevrolet | Silverado 1500 | WT Crew Cab Pickup 4-Door | 4.8L 294Cu. In. V8 FLEX OHV Naturally Aspirated |
| 2013 | Chevrolet | Silverado 1500 | WT Crew Cab Pickup 4-Door | 5.3L 5328CC 325Cu. In. V8 FLEX OHV Naturally Aspirated |
| 2013 | Chevrolet | Silverado 1500 | WT Extended Cab Pickup 4-Door | 4.3L 262Cu. In. V6 GAS OHV Naturally Aspirated |
| 2013 | Chevrolet | Silverado 1500 | WT Extended Cab Pickup 4-Door | 4.8L 294Cu. In. V8 FLEX OHV Naturally Aspirated |
| 2013 | Chevrolet | Silverado 1500 | WT Extended Cab Pickup 4-Door | 5.3L 5328CC 325Cu. In. V8 FLEX OHV Naturally Aspirated |
| 2013 | Chevrolet | Silverado 1500 | WT Standard Cab Pickup 2-Door | 4.3L 262Cu. In. V6 GAS OHV Naturally Aspirated |
| 2013 | Chevrolet | Silverado 1500 | WT Standard Cab Pickup 2-Door | 4.8L 294Cu. In. V8 FLEX OHV Naturally Aspirated |
| 2013 | Chevrolet | Silverado 1500 | WT Standard Cab Pickup 2-Door | 5.3L 5328CC 325Cu. In. V8 FLEX OHV Naturally Aspirated |
| 2013 | Chevrolet | Silverado 1500 | XFE Crew Cab Pickup 4-Door | 5.3L 5328CC 325Cu. In. V8 FLEX OHV Naturally Aspirated |
| 2012 | Chevrolet | Silverado 1500 | Hybrid Crew Cab Pickup 4-Door | 6.0L 5967CC 364Cu. In. V8 ELECTRIC/FLEX OHV Naturally Aspirated |
| 2012 | Chevrolet | Silverado 1500 | LS Crew Cab Pickup 4-Door | 4.8L 294Cu. In. V8 FLEX OHV Naturally Aspirated |
| 2012 | Chevrolet | Silverado 1500 | LS Crew Cab Pickup 4-Door | 5.3L 5328CC 325Cu. In. V8 FLEX OHV Naturally Aspirated |
| 2012 | Chevrolet | Silverado 1500 | LS Extended Cab Pickup 4-Door | 4.8L 294Cu. In. V8 FLEX OHV Naturally Aspirated |
| 2012 | Chevrolet | Silverado 1500 | LS Extended Cab Pickup 4-Door | 5.3L 5328CC 325Cu. In. V8 FLEX OHV Naturally Aspirated |
| 2012 | Chevrolet | Silverado 1500 | LT Crew Cab Pickup 4-Door | 4.8L 294Cu. In. V8 FLEX OHV Naturally Aspirated |
| 2012 | Chevrolet | Silverado 1500 | LT Crew Cab Pickup 4-Door | 5.3L 5328CC 325Cu. In. V8 FLEX OHV Naturally Aspirated |
| 2012 | Chevrolet | Silverado 1500 | LT Extended Cab Pickup 4-Door | 4.8L 294Cu. In. V8 FLEX OHV Naturally Aspirated |
| 2012 | Chevrolet | Silverado 1500 | LT Extended Cab Pickup 4-Door | 5.3L 5328CC 325Cu. In. V8 FLEX OHV Naturally Aspirated |
| 2012 | Chevrolet | Silverado 1500 | LT Standard Cab Pickup 2-Door | 4.8L 294Cu. In. V8 FLEX OHV Naturally Aspirated |
| 2012 | Chevrolet | Silverado 1500 | LT Standard Cab Pickup 2-Door | 5.3L 5328CC 325Cu. In. V8 FLEX OHV Naturally Aspirated |
| 2012 | Chevrolet | Silverado 1500 | LTZ Crew Cab Pickup 4-Door | 5.3L 5328CC 325Cu. In. V8 FLEX OHV Naturally Aspirated |
| 2012 | Chevrolet | Silverado 1500 | LTZ Extended Cab Pickup 4-Door | 5.3L 5328CC 325Cu. In. V8 FLEX OHV Naturally Aspirated |
| 2012 | Chevrolet | Silverado 1500 | WT Crew Cab Pickup 4-Door | 4.3L 262Cu. In. V6 GAS OHV Naturally Aspirated |
| 2012 | Chevrolet | Silverado 1500 | WT Crew Cab Pickup 4-Door | 4.8L 294Cu. In. V8 FLEX OHV Naturally Aspirated |
| 2012 | Chevrolet | Silverado 1500 | WT Crew Cab Pickup 4-Door | 5.3L 5328CC 325Cu. In. V8 FLEX OHV Naturally Aspirated |
| 2012 | Chevrolet | Silverado 1500 | WT Extended Cab Pickup 4-Door | 4.3L 262Cu. In. V6 GAS OHV Naturally Aspirated |
| 2012 | Chevrolet | Silverado 1500 | WT Extended Cab Pickup 4-Door | 4.8L 294Cu. In. V8 FLEX OHV Naturally Aspirated |
| 2012 | Chevrolet | Silverado 1500 | WT Extended Cab Pickup 4-Door | 5.3L 5328CC 325Cu. In. V8 FLEX OHV Naturally Aspirated |
| 2012 | Chevrolet | Silverado 1500 | WT Standard Cab Pickup 2-Door | 4.3L 262Cu. In. V6 GAS OHV Naturally Aspirated |
| 2012 | Chevrolet | Silverado 1500 | WT Standard Cab Pickup 2-Door | 4.8L 294Cu. In. V8 FLEX OHV Naturally Aspirated |
| 2012 | Chevrolet | Silverado 1500 | WT Standard Cab Pickup 2-Door | 5.3L 5328CC 325Cu. In. V8 FLEX OHV Naturally Aspirated |
| 2012 | Chevrolet | Silverado 1500 | XFE Crew Cab Pickup 4-Door | 5.3L 5328CC 325Cu. In. V8 FLEX OHV Naturally Aspirated |
| 2011 | Chevrolet | Malibu | LS Sedan 4-Door | 2.4L 145Cu. In. l4 FLEX DOHC Naturally Aspirated |
| 2011 | Chevrolet | Malibu | LS Sedan 4-Door | 2.4L 145Cu. In. l4 GAS DOHC Naturally Aspirated |
| 2011 | Chevrolet | Malibu | LT Sedan 4-Door | 2.4L 145Cu. In. l4 FLEX DOHC Naturally Aspirated |
| 2011 | Chevrolet | Malibu | LT Sedan 4-Door | 2.4L 145Cu. In. l4 GAS DOHC Naturally Aspirated |
| 2011 | Chevrolet | Malibu | LT Sedan 4-Door | 2.4L 2384CC 145Cu. In. l4 GAS DOHC Naturally Aspirated |
| 2011 | Chevrolet | Malibu | LT Sedan 4-Door | 3.6L 217Cu. In. V6 GAS DOHC Naturally Aspirated |
| 2011 | Chevrolet | Malibu | LTZ Sedan 4-Door | 2.4L 145Cu. In. l4 FLEX DOHC Naturally Aspirated |
| 2011 | Chevrolet | Malibu | LTZ Sedan 4-Door | 2.4L 145Cu. In. l4 GAS DOHC Naturally Aspirated |
| 2011 | Chevrolet | Malibu | LTZ Sedan 4-Door | 3.6L 217Cu. In. V6 GAS DOHC Naturally Aspirated |
| 2011 | Chevrolet | Malibu | LTZ Sedan 4-Door | 3.6L 3564CC 217Cu. In. V6 GAS DOHC Naturally Aspirated |
| 2011 | Chevrolet | Silverado 1500 | Hybrid Crew Cab Pickup 4-Door | 6.0L 5967CC 364Cu. In. V8 ELECTRIC/FLEX OHV Naturally Aspirated |
| 2011 | Chevrolet | Silverado 1500 | LS Crew Cab Pickup 4-Door | 4.8L 294Cu. In. V8 FLEX OHV Naturally Aspirated |
| 2011 | Chevrolet | Silverado 1500 | LS Crew Cab Pickup 4-Door | 5.3L 5328CC 325Cu. In. V8 FLEX OHV Naturally Aspirated |
| 2011 | Chevrolet | Silverado 1500 | LS Extended Cab Pickup 4-Door | 4.8L 294Cu. In. V8 FLEX OHV Naturally Aspirated |
| 2011 | Chevrolet | Silverado 1500 | LS Extended Cab Pickup 4-Door | 5.3L 5328CC 325Cu. In. V8 FLEX OHV Naturally Aspirated |
| 2011 | Chevrolet | Silverado 1500 | LT Crew Cab Pickup 4-Door | 4.8L 294Cu. In. V8 FLEX OHV Naturally Aspirated |
| 2011 | Chevrolet | Silverado 1500 | LT Crew Cab Pickup 4-Door | 5.3L 5328CC 325Cu. In. V8 FLEX OHV Naturally Aspirated |
| 2011 | Chevrolet | Silverado 1500 | LT Extended Cab Pickup 4-Door | 4.8L 294Cu. In. V8 FLEX OHV Naturally Aspirated |
| 2011 | Chevrolet | Silverado 1500 | LT Extended Cab Pickup 4-Door | 5.3L 5328CC 325Cu. In. V8 FLEX OHV Naturally Aspirated |
| 2011 | Chevrolet | Silverado 1500 | LT Standard Cab Pickup 2-Door | 4.8L 294Cu. In. V8 FLEX OHV Naturally Aspirated |
| 2011 | Chevrolet | Silverado 1500 | LT Standard Cab Pickup 2-Door | 5.3L 5328CC 325Cu. In. V8 FLEX OHV Naturally Aspirated |
| 2011 | Chevrolet | Silverado 1500 | LTZ Crew Cab Pickup 4-Door | 5.3L 5328CC 325Cu. In. V8 FLEX OHV Naturally Aspirated |
| 2011 | Chevrolet | Silverado 1500 | LTZ Extended Cab Pickup 4-Door | 5.3L 5328CC 325Cu. In. V8 FLEX OHV Naturally Aspirated |
| 2011 | Chevrolet | Silverado 1500 | WT Crew Cab Pickup 4-Door | 4.3L 262Cu. In. V6 GAS OHV Naturally Aspirated |
| 2011 | Chevrolet | Silverado 1500 | WT Crew Cab Pickup 4-Door | 4.8L 294Cu. In. V8 FLEX OHV Naturally Aspirated |
| 2011 | Chevrolet | Silverado 1500 | WT Crew Cab Pickup 4-Door | 5.3L 5328CC 325Cu. In. V8 FLEX OHV Naturally Aspirated |
| 2011 | Chevrolet | Silverado 1500 | WT Extended Cab Pickup 4-Door | 4.3L 262Cu. In. V6 GAS OHV Naturally Aspirated |
| 2011 | Chevrolet | Silverado 1500 | WT Extended Cab Pickup 4-Door | 4.8L 294Cu. In. V8 FLEX OHV Naturally Aspirated |
| 2011 | Chevrolet | Silverado 1500 | WT Extended Cab Pickup 4-Door | 5.3L 5328CC 325Cu. In. V8 FLEX OHV Naturally Aspirated |
| 2011 | Chevrolet | Silverado 1500 | WT Standard Cab Pickup 2-Door | 4.3L 262Cu. In. V6 GAS OHV Naturally Aspirated |
| 2011 | Chevrolet | Silverado 1500 | WT Standard Cab Pickup 2-Door | 4.8L 294Cu. In. V8 FLEX OHV Naturally Aspirated |
| 2011 | Chevrolet | Silverado 1500 | WT Standard Cab Pickup 2-Door | 5.3L 5328CC 325Cu. In. V8 FLEX OHV Naturally Aspirated |
| 2011 | Chevrolet | Silverado 1500 | XFE Crew Cab Pickup 4-Door | 5.3L 5328CC 325Cu. In. V8 FLEX OHV Naturally Aspirated |
| 2010 | Chevrolet | Malibu | Hybrid Sedan 4-Door | 2.4L 145Cu. In. l4 ELECTRIC/GAS DOHC Naturally Aspirated |
| 2010 | Chevrolet | Malibu | LS Sedan 4-Door | 2.4L 145Cu. In. l4 FLEX DOHC Naturally Aspirated |
| 2010 | Chevrolet | Malibu | LS Sedan 4-Door | 2.4L 145Cu. In. l4 GAS DOHC Naturally Aspirated |
| 2010 | Chevrolet | Malibu | LS Sedan 4-Door | 3.5L 3490CC 213Cu. In. V6 FLEX OHV Naturally Aspirated |
| 2010 | Chevrolet | Malibu | LS Sedan 4-Door | 3.5L 3490CC 213Cu. In. V6 GAS OHV Naturally Aspirated |
| 2010 | Chevrolet | Malibu | LT Sedan 4-Door | 2.4L 145Cu. In. l4 FLEX DOHC Naturally Aspirated |
| 2010 | Chevrolet | Malibu | LT Sedan 4-Door | 2.4L 145Cu. In. l4 GAS DOHC Naturally Aspirated |
| 2010 | Chevrolet | Malibu | LT Sedan 4-Door | 3.6L 217Cu. In. V6 GAS DOHC Naturally Aspirated |
| 2010 | Chevrolet | Malibu | LTZ Sedan 4-Door | 2.4L 145Cu. In. l4 FLEX DOHC Naturally Aspirated |
| 2010 | Chevrolet | Malibu | LTZ Sedan 4-Door | 2.4L 145Cu. In. l4 GAS DOHC Naturally Aspirated |
| 2010 | Chevrolet | Malibu | LTZ Sedan 4-Door | 3.6L 217Cu. In. V6 GAS DOHC Naturally Aspirated |
| 2010 | Chevrolet | Optra | Base Sedan 4-Door | 2.0L 1998CC 122Cu. In. l4 GAS DOHC Naturally Aspirated |
| 2010 | Chevrolet | Silverado 1500 | Hybrid Crew Cab Pickup 4-Door | 6.0L 5967CC 364Cu. In. V8 ELECTRIC/FLEX OHV Naturally Aspirated |
| 2010 | Chevrolet | Silverado 1500 | LS Crew Cab Pickup 4-Door | 4.8L 294Cu. In. V8 FLEX OHV Naturally Aspirated |
| 2010 | Chevrolet | Silverado 1500 | LS Crew Cab Pickup 4-Door | 5.3L 5328CC 325Cu. In. V8 FLEX OHV Naturally Aspirated |
| 2010 | Chevrolet | Silverado 1500 | LS Extended Cab Pickup 4-Door | 4.8L 294Cu. In. V8 FLEX OHV Naturally Aspirated |
| 2010 | Chevrolet | Silverado 1500 | LS Extended Cab Pickup 4-Door | 5.3L 5328CC 325Cu. In. V8 FLEX OHV Naturally Aspirated |
| 2010 | Chevrolet | Silverado 1500 | LT Crew Cab Pickup 4-Door | 4.8L 294Cu. In. V8 FLEX OHV Naturally Aspirated |
| 2010 | Chevrolet | Silverado 1500 | LT Crew Cab Pickup 4-Door | 5.3L 5328CC 325Cu. In. V8 FLEX OHV Naturally Aspirated |
| 2010 | Chevrolet | Silverado 1500 | LT Extended Cab Pickup 4-Door | 4.8L 294Cu. In. V8 FLEX OHV Naturally Aspirated |
| 2010 | Chevrolet | Silverado 1500 | LT Extended Cab Pickup 4-Door | 5.3L 5328CC 325Cu. In. V8 FLEX OHV Naturally Aspirated |
| 2010 | Chevrolet | Silverado 1500 | LT Standard Cab Pickup 2-Door | 4.8L 294Cu. In. V8 FLEX OHV Naturally Aspirated |
| 2010 | Chevrolet | Silverado 1500 | LT Standard Cab Pickup 2-Door | 5.3L 5328CC 325Cu. In. V8 FLEX OHV Naturally Aspirated |
| 2010 | Chevrolet | Silverado 1500 | LTZ Crew Cab Pickup 4-Door | 5.3L 5328CC 325Cu. In. V8 FLEX OHV Naturally Aspirated |
| 2010 | Chevrolet | Silverado 1500 | LTZ Extended Cab Pickup 4-Door | 5.3L 5328CC 325Cu. In. V8 FLEX OHV Naturally Aspirated |
| 2010 | Chevrolet | Silverado 1500 | WT Crew Cab Pickup 4-Door | 4.3L 262Cu. In. V6 GAS OHV Naturally Aspirated |
| 2010 | Chevrolet | Silverado 1500 | WT Crew Cab Pickup 4-Door | 4.8L 294Cu. In. V8 FLEX OHV Naturally Aspirated |
| 2010 | Chevrolet | Silverado 1500 | WT Crew Cab Pickup 4-Door | 5.3L 5328CC 325Cu. In. V8 FLEX OHV Naturally Aspirated |
| 2010 | Chevrolet | Silverado 1500 | WT Extended Cab Pickup 4-Door | 4.3L 262Cu. In. V6 GAS OHV Naturally Aspirated |
| 2010 | Chevrolet | Silverado 1500 | WT Extended Cab Pickup 4-Door | 4.8L 294Cu. In. V8 FLEX OHV Naturally Aspirated |
| 2010 | Chevrolet | Silverado 1500 | WT Extended Cab Pickup 4-Door | 5.3L 5328CC 325Cu. In. V8 FLEX OHV Naturally Aspirated |
| 2010 | Chevrolet | Silverado 1500 | WT Standard Cab Pickup 2-Door | 4.3L 262Cu. In. V6 GAS OHV Naturally Aspirated |
| 2010 | Chevrolet | Silverado 1500 | WT Standard Cab Pickup 2-Door | 4.8L 294Cu. In. V8 FLEX OHV Naturally Aspirated |
| 2010 | Chevrolet | Silverado 1500 | WT Standard Cab Pickup 2-Door | 5.3L 5328CC 325Cu. In. V8 FLEX OHV Naturally Aspirated |
| 2010 | Chevrolet | Silverado 1500 | XFE Crew Cab Pickup 4-Door | 5.3L 5328CC 325Cu. In. V8 FLEX OHV Naturally Aspirated |
| 2009 | Chevrolet | Malibu | Hybrid Sedan 4-Door | 2.4L 145Cu. In. l4 ELECTRIC/GAS DOHC Naturally Aspirated |
| 2009 | Chevrolet | Malibu | LS Sedan 4-Door | 2.4L 145Cu. In. l4 GAS DOHC Naturally Aspirated |
| 2009 | Chevrolet | Malibu | LS Sedan 4-Door | 3.5L 3490CC 213Cu. In. V6 FLEX OHV Naturally Aspirated |
| 2009 | Chevrolet | Malibu | LS Sedan 4-Door | 3.5L 3490CC 213Cu. In. V6 GAS OHV Naturally Aspirated |
| 2009 | Chevrolet | Malibu | LT Sedan 4-Door | 2.4L 145Cu. In. l4 GAS DOHC Naturally Aspirated |
| 2009 | Chevrolet | Malibu | LT Sedan 4-Door | 3.5L 3490CC 213Cu. In. V6 FLEX OHV Naturally Aspirated |
| 2009 | Chevrolet | Malibu | LT Sedan 4-Door | 3.6L 217Cu. In. V6 GAS DOHC Naturally Aspirated |
| 2009 | Chevrolet | Malibu | LTZ Sedan 4-Door | 2.4L 145Cu. In. l4 GAS DOHC Naturally Aspirated |
| 2009 | Chevrolet | Malibu | LTZ Sedan 4-Door | 3.6L 217Cu. In. V6 GAS DOHC Naturally Aspirated |
| 2009 | Chevrolet | Optra | Base Sedan 4-Door | 2.0L 1998CC 122Cu. In. l4 GAS DOHC Naturally Aspirated |
| 2009 | Chevrolet | Silverado 1500 | Hybrid Crew Cab Pickup 4-Door | 6.0L 5967CC 364Cu. In. V8 ELECTRIC/GAS OHV Naturally Aspirated |
| 2009 | Chevrolet | Silverado 1500 | LS Crew Cab Pickup 4-Door | 4.8L 294Cu. In. V8 GAS OHV Naturally Aspirated |
| 2009 | Chevrolet | Silverado 1500 | LT Crew Cab Pickup 4-Door | 4.8L 294Cu. In. V8 GAS OHV Naturally Aspirated |
| 2009 | Chevrolet | Silverado 1500 | LT Crew Cab Pickup 4-Door | 5.3L 5328CC 325Cu. In. V8 FLEX OHV Naturally Aspirated |
| 2009 | Chevrolet | Silverado 1500 | LT Crew Cab Pickup 4-Door | 5.3L 5328CC 325Cu. In. V8 GAS OHV Naturally Aspirated |
| 2009 | Chevrolet | Silverado 1500 | LT Crew Cab Pickup 4-Door | 6.0L 5967CC 364Cu. In. V8 GAS OHV Naturally Aspirated |
| 2009 | Chevrolet | Silverado 1500 | LT Extended Cab Pickup 4-Door | 4.8L 294Cu. In. V8 GAS OHV Naturally Aspirated |
| 2009 | Chevrolet | Silverado 1500 | LT Extended Cab Pickup 4-Door | 5.3L 5328CC 325Cu. In. V8 FLEX OHV Naturally Aspirated |
| 2009 | Chevrolet | Silverado 1500 | LT Extended Cab Pickup 4-Door | 5.3L 5328CC 325Cu. In. V8 GAS OHV Naturally Aspirated |
| 2009 | Chevrolet | Silverado 1500 | LT Extended Cab Pickup 4-Door | 6.0L 5967CC 364Cu. In. V8 GAS OHV Naturally Aspirated |
| 2009 | Chevrolet | Silverado 1500 | LT Standard Cab Pickup 2-Door | 4.8L 294Cu. In. V8 GAS OHV Naturally Aspirated |
| 2009 | Chevrolet | Silverado 1500 | LT Standard Cab Pickup 2-Door | 5.3L 5328CC 325Cu. In. V8 FLEX OHV Naturally Aspirated |
| 2009 | Chevrolet | Silverado 1500 | LT Standard Cab Pickup 2-Door | 5.3L 5328CC 325Cu. In. V8 GAS OHV Naturally Aspirated |
| 2009 | Chevrolet | Silverado 1500 | LT Standard Cab Pickup 2-Door | 6.0L 5967CC 364Cu. In. V8 GAS OHV Naturally Aspirated |
| 2009 | Chevrolet | Silverado 1500 | LTZ Crew Cab Pickup 4-Door | 5.3L 5328CC 325Cu. In. V8 FLEX OHV Naturally Aspirated |
| 2009 | Chevrolet | Silverado 1500 | LTZ Crew Cab Pickup 4-Door | 5.3L 5328CC 325Cu. In. V8 GAS OHV Naturally Aspirated |
| 2009 | Chevrolet | Silverado 1500 | LTZ Crew Cab Pickup 4-Door | 6.0L 5967CC 364Cu. In. V8 GAS OHV Naturally Aspirated |
| 2009 | Chevrolet | Silverado 1500 | LTZ Extended Cab Pickup 4-Door | 5.3L 5328CC 325Cu. In. V8 FLEX OHV Naturally Aspirated |
| 2009 | Chevrolet | Silverado 1500 | LTZ Extended Cab Pickup 4-Door | 5.3L 5328CC 325Cu. In. V8 GAS OHV Naturally Aspirated |
| 2009 | Chevrolet | Silverado 1500 | LTZ Extended Cab Pickup 4-Door | 6.0L 5967CC 364Cu. In. V8 GAS OHV Naturally Aspirated |
| 2009 | Chevrolet | Silverado 1500 | WT Crew Cab Pickup 4-Door | 4.3L 262Cu. In. V6 GAS OHV Naturally Aspirated |
| 2009 | Chevrolet | Silverado 1500 | WT Crew Cab Pickup 4-Door | 4.8L 294Cu. In. V8 GAS OHV Naturally Aspirated |
| 2009 | Chevrolet | Silverado 1500 | WT Crew Cab Pickup 4-Door | 5.3L 5328CC 325Cu. In. V8 FLEX OHV Naturally Aspirated |
| 2009 | Chevrolet | Silverado 1500 | WT Crew Cab Pickup 4-Door | 5.3L 5328CC 325Cu. In. V8 GAS OHV Naturally Aspirated |
| 2009 | Chevrolet | Silverado 1500 | WT Extended Cab Pickup 4-Door | 4.3L 262Cu. In. V6 GAS OHV Naturally Aspirated |
| 2009 | Chevrolet | Silverado 1500 | WT Extended Cab Pickup 4-Door | 4.8L 294Cu. In. V8 GAS OHV Naturally Aspirated |
| 2009 | Chevrolet | Silverado 1500 | WT Extended Cab Pickup 4-Door | 5.3L 5328CC 325Cu. In. V8 FLEX OHV Naturally Aspirated |
| 2009 | Chevrolet | Silverado 1500 | WT Extended Cab Pickup 4-Door | 5.3L 5328CC 325Cu. In. V8 GAS OHV Naturally Aspirated |
| 2009 | Chevrolet | Silverado 1500 | WT Standard Cab Pickup 2-Door | 4.3L 262Cu. In. V6 GAS OHV Naturally Aspirated |
| 2009 | Chevrolet | Silverado 1500 | WT Standard Cab Pickup 2-Door | 4.8L 294Cu. In. V8 GAS OHV Naturally Aspirated |
| 2009 | Chevrolet | Silverado 1500 | WT Standard Cab Pickup 2-Door | 5.3L 5328CC 325Cu. In. V8 FLEX OHV Naturally Aspirated |
| 2009 | Chevrolet | Silverado 1500 | WT Standard Cab Pickup 2-Door | 5.3L 5328CC 325Cu. In. V8 GAS OHV Naturally Aspirated |
| 2008 | Chevrolet | Malibu | Classic LS Sedan 4-Door | 2.2L 2198CC 134Cu. In. l4 GAS DOHC Naturally Aspirated |
| 2008 | Chevrolet | Malibu | Classic LS Sedan 4-Door | 3.5L 3490CC 213Cu. In. V6 GAS OHV Naturally Aspirated |
| 2008 | Chevrolet | Malibu | Classic LT Sedan 4-Door | 3.5L 3490CC 213Cu. In. V6 GAS OHV Naturally Aspirated |
| 2008 | Chevrolet | Malibu | Hybrid Sedan 4-Door | 2.4L 145Cu. In. l4 ELECTRIC/GAS DOHC Naturally Aspirated |
| 2008 | Chevrolet | Malibu | LS Sedan 4-Door | 2.4L 145Cu. In. l4 GAS DOHC Naturally Aspirated |
| 2008 | Chevrolet | Malibu | LS Sedan 4-Door | 3.5L 3490CC 213Cu. In. V6 GAS OHV Naturally Aspirated |
| 2008 | Chevrolet | Malibu | LT Sedan 4-Door | 2.4L 145Cu. In. l4 GAS DOHC Naturally Aspirated |
| 2008 | Chevrolet | Malibu | LT Sedan 4-Door | 3.5L 3498CC 213Cu. In. V6 GAS OHV Naturally Aspirated |
| 2008 | Chevrolet | Malibu | LT Sedan 4-Door | 3.6L 217Cu. In. V6 GAS DOHC Naturally Aspirated |
| 2008 | Chevrolet | Malibu | LTZ Sedan 4-Door | 2.4L 145Cu. In. l4 GAS DOHC Naturally Aspirated |
| 2008 | Chevrolet | Malibu | LTZ Sedan 4-Door | 3.6L 217Cu. In. V6 GAS DOHC Naturally Aspirated |
| 2008 | Chevrolet | Optra | Base Sedan 4-Door | 2.0L 1998CC 122Cu. In. l4 GAS DOHC Naturally Aspirated |
| 2008 | Chevrolet | Silverado 1500 | Base Standard Cab Pickup 2-Door | 5.3L 5328CC 325Cu. In. V8 GAS OHV Naturally Aspirated |
| 2008 | Chevrolet | Silverado 1500 | LS Crew Cab Pickup 4-Door | 4.8L 294Cu. In. V8 GAS OHV Naturally Aspirated |
| 2008 | Chevrolet | Silverado 1500 | LT Crew Cab Pickup 4-Door | 4.8L 294Cu. In. V8 GAS OHV Naturally Aspirated |
| 2008 | Chevrolet | Silverado 1500 | LT Crew Cab Pickup 4-Door | 5.3L 5328CC 325Cu. In. V8 FLEX OHV Naturally Aspirated |
| 2008 | Chevrolet | Silverado 1500 | LT Crew Cab Pickup 4-Door | 5.3L 5328CC 325Cu. In. V8 GAS OHV Naturally Aspirated |
| 2008 | Chevrolet | Silverado 1500 | LT Crew Cab Pickup 4-Door | 6.0L 5967CC 364Cu. In. V8 GAS OHV Naturally Aspirated |
| 2008 | Chevrolet | Silverado 1500 | LT Extended Cab Pickup 4-Door | 4.8L 294Cu. In. V8 GAS OHV Naturally Aspirated |
| 2008 | Chevrolet | Silverado 1500 | LT Extended Cab Pickup 4-Door | 5.3L 5328CC 325Cu. In. V8 FLEX OHV Naturally Aspirated |
| 2008 | Chevrolet | Silverado 1500 | LT Extended Cab Pickup 4-Door | 5.3L 5328CC 325Cu. In. V8 GAS OHV Naturally Aspirated |
| 2008 | Chevrolet | Silverado 1500 | LT Extended Cab Pickup 4-Door | 6.0L 5967CC 364Cu. In. V8 GAS OHV Naturally Aspirated |
| 2008 | Chevrolet | Silverado 1500 | LT Standard Cab Pickup 2-Door | 4.8L 294Cu. In. V8 GAS OHV Naturally Aspirated |
| 2008 | Chevrolet | Silverado 1500 | LT Standard Cab Pickup 2-Door | 5.3L 5328CC 325Cu. In. V8 FLEX OHV Naturally Aspirated |
| 2008 | Chevrolet | Silverado 1500 | LT Standard Cab Pickup 2-Door | 5.3L 5328CC 325Cu. In. V8 GAS OHV Naturally Aspirated |
| 2008 | Chevrolet | Silverado 1500 | LT Standard Cab Pickup 2-Door | 6.0L 5967CC 364Cu. In. V8 GAS OHV Naturally Aspirated |
| 2008 | Chevrolet | Silverado 1500 | LTZ Crew Cab Pickup 4-Door | 5.3L 5328CC 325Cu. In. V8 FLEX OHV Naturally Aspirated |
| 2008 | Chevrolet | Silverado 1500 | LTZ Crew Cab Pickup 4-Door | 5.3L 5328CC 325Cu. In. V8 GAS OHV Naturally Aspirated |
| 2008 | Chevrolet | Silverado 1500 | LTZ Crew Cab Pickup 4-Door | 6.0L 5967CC 364Cu. In. V8 GAS OHV Naturally Aspirated |
| 2008 | Chevrolet | Silverado 1500 | LTZ Extended Cab Pickup 4-Door | 5.3L 5328CC 325Cu. In. V8 FLEX OHV Naturally Aspirated |
| 2008 | Chevrolet | Silverado 1500 | LTZ Extended Cab Pickup 4-Door | 5.3L 5328CC 325Cu. In. V8 GAS OHV Naturally Aspirated |
| 2008 | Chevrolet | Silverado 1500 | LTZ Extended Cab Pickup 4-Door | 6.0L 5967CC 364Cu. In. V8 GAS OHV Naturally Aspirated |
| 2008 | Chevrolet | Silverado 1500 | WT Crew Cab Pickup 4-Door | 4.3L 262Cu. In. V6 GAS OHV Naturally Aspirated |
| 2008 | Chevrolet | Silverado 1500 | WT Crew Cab Pickup 4-Door | 4.8L 294Cu. In. V8 GAS OHV Naturally Aspirated |
| 2008 | Chevrolet | Silverado 1500 | WT Crew Cab Pickup 4-Door | 5.3L 5328CC 325Cu. In. V8 FLEX OHV Naturally Aspirated |
| 2008 | Chevrolet | Silverado 1500 | WT Crew Cab Pickup 4-Door | 5.3L 5328CC 325Cu. In. V8 GAS OHV Naturally Aspirated |
| 2008 | Chevrolet | Silverado 1500 | WT Extended Cab Pickup 4-Door | 4.3L 262Cu. In. V6 GAS OHV Naturally Aspirated |
| 2008 | Chevrolet | Silverado 1500 | WT Extended Cab Pickup 4-Door | 4.8L 294Cu. In. V8 GAS OHV Naturally Aspirated |
| 2008 | Chevrolet | Silverado 1500 | WT Extended Cab Pickup 4-Door | 5.3L 5328CC 325Cu. In. V8 FLEX OHV Naturally Aspirated |
| 2008 | Chevrolet | Silverado 1500 | WT Extended Cab Pickup 4-Door | 5.3L 5328CC 325Cu. In. V8 GAS OHV Naturally Aspirated |
| 2008 | Chevrolet | Silverado 1500 | WT Standard Cab Pickup 2-Door | 4.3L 262Cu. In. V6 GAS OHV Naturally Aspirated |
| 2008 | Chevrolet | Silverado 1500 | WT Standard Cab Pickup 2-Door | 4.8L 294Cu. In. V8 GAS OHV Naturally Aspirated |
| 2008 | Chevrolet | Silverado 1500 | WT Standard Cab Pickup 2-Door | 5.3L 5328CC 325Cu. In. V8 FLEX OHV Naturally Aspirated |
| 2008 | Chevrolet | Silverado 1500 | WT Standard Cab Pickup 2-Door | 5.3L 5328CC 325Cu. In. V8 GAS OHV Naturally Aspirated |
| 2007 | Chevrolet | Malibu | Base Sedan 4-Door | 3.5L 3498CC 213Cu. In. V6 GAS OHV Naturally Aspirated |
| 2007 | Chevrolet | Malibu | LS Sedan 4-Door | 2.2L 2198CC 134Cu. In. l4 GAS DOHC Naturally Aspirated |
| 2007 | Chevrolet | Malibu | LS Sedan 4-Door | 3.5L 3490CC 213Cu. In. V6 GAS OHV Naturally Aspirated |
| 2007 | Chevrolet | Malibu | LT Sedan 4-Door | 2.2L 2198CC 134Cu. In. l4 GAS DOHC Naturally Aspirated |
| 2007 | Chevrolet | Malibu | LT Sedan 4-Door | 3.5L 3490CC 213Cu. In. V6 GAS OHV Naturally Aspirated |
| 2007 | Chevrolet | Malibu | LTZ Sedan 4-Door | 3.5L 3490CC 213Cu. In. V6 GAS OHV Naturally Aspirated |
| 2007 | Chevrolet | Malibu | Maxx LS Hatchback 4-Door | 3.5L 3490CC 213Cu. In. V6 GAS OHV Naturally Aspirated |
| 2007 | Chevrolet | Malibu | Maxx LT Hatchback 4-Door | 3.5L 3490CC 213Cu. In. V6 GAS OHV Naturally Aspirated |
| 2007 | Chevrolet | Malibu | Maxx LTZ Hatchback 4-Door | 3.5L 3490CC 213Cu. In. V6 GAS OHV Naturally Aspirated |
| 2007 | Chevrolet | Malibu | Maxx SS Hatchback 4-Door | 3.9L 3880CC 237Cu. In. V6 GAS OHV Naturally Aspirated |
| 2007 | Chevrolet | Malibu | SS Sedan 4-Door | 3.9L 3880CC 237Cu. In. V6 GAS OHV Naturally Aspirated |
| 2007 | Chevrolet | Monte Carlo | LS Coupe 2-Door | 3.5L 3490CC 213Cu. In. V6 FLEX OHV Naturally Aspirated |
| 2007 | Chevrolet | Monte Carlo | LS Coupe 2-Door | 3.5L 3490CC 213Cu. In. V6 GAS OHV Naturally Aspirated |
| 2007 | Chevrolet | Monte Carlo | LT Coupe 2-Door | 3.5L 3490CC 213Cu. In. V6 FLEX OHV Naturally Aspirated |
| 2007 | Chevrolet | Monte Carlo | LT Coupe 2-Door | 3.5L 3490CC 213Cu. In. V6 GAS OHV Naturally Aspirated |
| 2007 | Chevrolet | Monte Carlo | SS Coupe 2-Door | 5.3L 5328CC 325Cu. In. V8 GAS OHV Naturally Aspirated |
| 2007 | Chevrolet | Optra | LS Wagon 4-Door | 2.0L 1998CC 122Cu. In. l4 GAS DOHC Naturally Aspirated |
| 2007 | Chevrolet | Optra | LT Wagon 4-Door | 2.0L 1998CC 122Cu. In. l4 GAS DOHC Naturally Aspirated |
| 2007 | Chevrolet | Silverado 1500 | Base Standard Cab Pickup 2-Door | 5.3L 5328CC 325Cu. In. V8 GAS OHV Naturally Aspirated |
| 2007 | Chevrolet | Silverado 1500 | LT Crew Cab Pickup 4-Door | 4.8L 294Cu. In. V8 GAS OHV Naturally Aspirated |
| 2007 | Chevrolet | Silverado 1500 | LT Crew Cab Pickup 4-Door | 5.3L 5328CC 325Cu. In. V8 FLEX OHV Naturally Aspirated |
| 2007 | Chevrolet | Silverado 1500 | LT Crew Cab Pickup 4-Door | 5.3L 5328CC 325Cu. In. V8 GAS OHV Naturally Aspirated |
| 2007 | Chevrolet | Silverado 1500 | LT Crew Cab Pickup 4-Door | 6.0L 5967CC 364Cu. In. V8 GAS OHV Naturally Aspirated |
| 2007 | Chevrolet | Silverado 1500 | LT Extended Cab Pickup 4-Door | 4.8L 294Cu. In. V8 GAS OHV Naturally Aspirated |
| 2007 | Chevrolet | Silverado 1500 | LT Extended Cab Pickup 4-Door | 5.3L 5328CC 325Cu. In. V8 FLEX OHV Naturally Aspirated |
| 2007 | Chevrolet | Silverado 1500 | LT Extended Cab Pickup 4-Door | 5.3L 5328CC 325Cu. In. V8 GAS OHV Naturally Aspirated |
| 2007 | Chevrolet | Silverado 1500 | LT Extended Cab Pickup 4-Door | 6.0L 5967CC 364Cu. In. V8 GAS OHV Naturally Aspirated |
| 2007 | Chevrolet | Silverado 1500 | LT Standard Cab Pickup 2-Door | 4.8L 294Cu. In. V8 GAS OHV Naturally Aspirated |
| 2007 | Chevrolet | Silverado 1500 | LT Standard Cab Pickup 2-Door | 5.3L 5328CC 325Cu. In. V8 FLEX OHV Naturally Aspirated |
| 2007 | Chevrolet | Silverado 1500 | LT Standard Cab Pickup 2-Door | 5.3L 5328CC 325Cu. In. V8 GAS OHV Naturally Aspirated |
| 2007 | Chevrolet | Silverado 1500 | LT Standard Cab Pickup 2-Door | 6.0L 5967CC 364Cu. In. V8 GAS OHV Naturally Aspirated |
| 2007 | Chevrolet | Silverado 1500 | LTZ Crew Cab Pickup 4-Door | 5.3L 5328CC 325Cu. In. V8 FLEX OHV Naturally Aspirated |
| 2007 | Chevrolet | Silverado 1500 | LTZ Crew Cab Pickup 4-Door | 5.3L 5328CC 325Cu. In. V8 GAS OHV Naturally Aspirated |
| 2007 | Chevrolet | Silverado 1500 | LTZ Crew Cab Pickup 4-Door | 6.0L 5967CC 364Cu. In. V8 GAS OHV Naturally Aspirated |
| 2007 | Chevrolet | Silverado 1500 | LTZ Extended Cab Pickup 4-Door | 5.3L 5328CC 325Cu. In. V8 FLEX OHV Naturally Aspirated |
| 2007 | Chevrolet | Silverado 1500 | LTZ Extended Cab Pickup 4-Door | 5.3L 5328CC 325Cu. In. V8 GAS OHV Naturally Aspirated |
| 2007 | Chevrolet | Silverado 1500 | LTZ Extended Cab Pickup 4-Door | 6.0L 5967CC 364Cu. In. V8 GAS OHV Naturally Aspirated |
| 2007 | Chevrolet | Silverado 1500 | LTZ Standard Cab Pickup 2-Door | 5.3L 5328CC 325Cu. In. V8 FLEX OHV Naturally Aspirated |
| 2007 | Chevrolet | Silverado 1500 | LTZ Standard Cab Pickup 2-Door | 5.3L 5328CC 325Cu. In. V8 GAS OHV Naturally Aspirated |
| 2007 | Chevrolet | Silverado 1500 | LTZ Standard Cab Pickup 2-Door | 6.0L 5967CC 364Cu. In. V8 GAS OHV Naturally Aspirated |
| 2007 | Chevrolet | Silverado 1500 | WT Crew Cab Pickup 4-Door | 4.3L 262Cu. In. V6 GAS OHV Naturally Aspirated |
| 2007 | Chevrolet | Silverado 1500 | WT Crew Cab Pickup 4-Door | 4.8L 294Cu. In. V8 GAS OHV Naturally Aspirated |
| 2007 | Chevrolet | Silverado 1500 | WT Crew Cab Pickup 4-Door | 5.3L 5328CC 325Cu. In. V8 FLEX OHV Naturally Aspirated |
| 2007 | Chevrolet | Silverado 1500 | WT Crew Cab Pickup 4-Door | 5.3L 5328CC 325Cu. In. V8 GAS OHV Naturally Aspirated |
| 2007 | Chevrolet | Silverado 1500 | WT Extended Cab Pickup 4-Door | 4.3L 262Cu. In. V6 GAS OHV Naturally Aspirated |
| 2007 | Chevrolet | Silverado 1500 | WT Extended Cab Pickup 4-Door | 4.8L 294Cu. In. V8 GAS OHV Naturally Aspirated |
| 2007 | Chevrolet | Silverado 1500 | WT Extended Cab Pickup 4-Door | 5.3L 5328CC 325Cu. In. V8 FLEX OHV Naturally Aspirated |
| 2007 | Chevrolet | Silverado 1500 | WT Extended Cab Pickup 4-Door | 5.3L 5328CC 325Cu. In. V8 GAS OHV Naturally Aspirated |
| 2007 | Chevrolet | Silverado 1500 | WT Standard Cab Pickup 2-Door | 4.3L 262Cu. In. V6 GAS OHV Naturally Aspirated |
| 2007 | Chevrolet | Silverado 1500 | WT Standard Cab Pickup 2-Door | 4.8L 294Cu. In. V8 GAS OHV Naturally Aspirated |
| 2007 | Chevrolet | Silverado 1500 | WT Standard Cab Pickup 2-Door | 5.3L 5328CC 325Cu. In. V8 FLEX OHV Naturally Aspirated |
| 2007 | Chevrolet | Silverado 1500 | WT Standard Cab Pickup 2-Door | 5.3L 5328CC 325Cu. In. V8 GAS OHV Naturally Aspirated |
| 2006 | Chevrolet | Malibu | Base Sedan 4-Door | 3.5L 3498CC 213Cu. In. V6 GAS OHV Naturally Aspirated |
| 2006 | Chevrolet | Malibu | LS Sedan 4-Door | 2.2L 2198CC 134Cu. In. l4 GAS DOHC Naturally Aspirated |
| 2006 | Chevrolet | Malibu | LT Sedan 4-Door | 2.2L 2198CC 134Cu. In. l4 GAS DOHC Naturally Aspirated |
| 2006 | Chevrolet | Malibu | LT Sedan 4-Door | 3.5L 213Cu. In. V6 GAS OHV Naturally Aspirated |
| 2006 | Chevrolet | Malibu | LTZ Sedan 4-Door | 3.5L 213Cu. In. V6 GAS OHV Naturally Aspirated |
| 2006 | Chevrolet | Malibu | Maxx LS Hatchback 4-Door | 3.5L 213Cu. In. V6 GAS OHV Naturally Aspirated |
| 2006 | Chevrolet | Malibu | Maxx LT Hatchback 4-Door | 3.5L 213Cu. In. V6 GAS OHV Naturally Aspirated |
| 2006 | Chevrolet | Malibu | Maxx LTZ Hatchback 4-Door | 3.5L 213Cu. In. V6 GAS OHV Naturally Aspirated |
| 2006 | Chevrolet | Malibu | Maxx SS Hatchback 4-Door | 3.9L 3880CC 237Cu. In. V6 GAS OHV Naturally Aspirated |
| 2006 | Chevrolet | Malibu | SS Sedan 4-Door | 3.9L 3880CC 237Cu. In. V6 GAS OHV Naturally Aspirated |
| 2006 | Chevrolet | Monte Carlo | LS Coupe 2-Door | 3.5L 3490CC 213Cu. In. V6 FLEX OHV Naturally Aspirated |
| 2006 | Chevrolet | Monte Carlo | LS Coupe 2-Door | 3.5L 3490CC 213Cu. In. V6 GAS OHV Naturally Aspirated |
| 2006 | Chevrolet | Monte Carlo | LT Coupe 2-Door | 3.5L 3490CC 213Cu. In. V6 FLEX OHV Naturally Aspirated |
| 2006 | Chevrolet | Monte Carlo | LT Coupe 2-Door | 3.5L 3490CC 213Cu. In. V6 GAS OHV Naturally Aspirated |
| 2006 | Chevrolet | Monte Carlo | LT Coupe 2-Door | 3.9L 3880CC 237Cu. In. V6 GAS OHV Naturally Aspirated |
| 2006 | Chevrolet | Monte Carlo | LTZ Coupe 2-Door | 3.9L 3880CC 237Cu. In. V6 GAS OHV Naturally Aspirated |
| 2006 | Chevrolet | Monte Carlo | SS Coupe 2-Door | 5.3L 5328CC 325Cu. In. V8 GAS OHV Naturally Aspirated |
| 2006 | Chevrolet | Optra | Base Sedan 4-Door | 2.0L 1999CC 122Cu. In. l4 GAS DOHC Naturally Aspirated |
| 2006 | Chevrolet | Optra | LS Wagon 4-Door | 2.0L 1998CC 122Cu. In. l4 GAS DOHC Naturally Aspirated |
| 2006 | Chevrolet | Optra | LT Wagon 4-Door | 2.0L 1998CC 122Cu. In. l4 GAS DOHC Naturally Aspirated |
| 2006 | Chevrolet | Silverado 1500 | Base Standard Cab Pickup 2-Door | 4.3L 262Cu. In. V6 GAS OHV Naturally Aspirated |
| 2006 | Chevrolet | Silverado 1500 | LS Crew Cab Pickup 4-Door | 4.3L 262Cu. In. V6 GAS OHV Naturally Aspirated |
| 2006 | Chevrolet | Silverado 1500 | LS Crew Cab Pickup 4-Door | 4.8L 294Cu. In. V8 GAS OHV Naturally Aspirated |
| 2006 | Chevrolet | Silverado 1500 | LS Crew Cab Pickup 4-Door | 5.3L 5328CC 325Cu. In. V8 FLEX OHV Naturally Aspirated |
| 2006 | Chevrolet | Silverado 1500 | LS Extended Cab Pickup 4-Door | 4.3L 262Cu. In. V6 GAS OHV Naturally Aspirated |
| 2006 | Chevrolet | Silverado 1500 | LS Extended Cab Pickup 4-Door | 4.8L 294Cu. In. V8 GAS OHV Naturally Aspirated |
| 2006 | Chevrolet | Silverado 1500 | LS Extended Cab Pickup 4-Door | 5.3L 5328CC 325Cu. In. V8 FLEX OHV Naturally Aspirated |
| 2006 | Chevrolet | Silverado 1500 | LS Standard Cab Pickup 2-Door | 4.3L 262Cu. In. V6 GAS OHV Naturally Aspirated |
| 2006 | Chevrolet | Silverado 1500 | LS Standard Cab Pickup 2-Door | 4.8L 294Cu. In. V8 GAS OHV Naturally Aspirated |
| 2006 | Chevrolet | Silverado 1500 | LS Standard Cab Pickup 2-Door | 5.3L 5328CC 325Cu. In. V8 FLEX OHV Naturally Aspirated |
| 2006 | Chevrolet | Silverado 1500 | LT Crew Cab Pickup 4-Door | 4.8L 294Cu. In. V8 GAS OHV Naturally Aspirated |
| 2006 | Chevrolet | Silverado 1500 | LT Crew Cab Pickup 4-Door | 5.3L 5328CC 325Cu. In. V8 FLEX OHV Naturally Aspirated |
| 2006 | Chevrolet | Silverado 1500 | LT Crew Cab Pickup 4-Door | 6.0L 5967CC 364Cu. In. V8 GAS OHV Naturally Aspirated |
| 2006 | Chevrolet | Silverado 1500 | LT Extended Cab Pickup 4-Door | 4.8L 294Cu. In. V8 GAS OHV Naturally Aspirated |
| 2006 | Chevrolet | Silverado 1500 | LT Extended Cab Pickup 4-Door | 5.3L 5328CC 325Cu. In. V8 FLEX OHV Naturally Aspirated |
| 2006 | Chevrolet | Silverado 1500 | LT Extended Cab Pickup 4-Door | 6.0L 5967CC 364Cu. In. V8 GAS OHV Naturally Aspirated |
| 2006 | Chevrolet | Silverado 1500 | LT Standard Cab Pickup 2-Door | 4.8L 294Cu. In. V8 GAS OHV Naturally Aspirated |
| 2006 | Chevrolet | Silverado 1500 | LT Standard Cab Pickup 2-Door | 5.3L 5328CC 325Cu. In. V8 FLEX OHV Naturally Aspirated |
| 2006 | Chevrolet | Silverado 1500 | LT Standard Cab Pickup 2-Door | 6.0L 5967CC 364Cu. In. V8 GAS OHV Naturally Aspirated |
| 2006 | Chevrolet | Silverado 1500 | SS Extended Cab Pickup 4-Door | 6.0L 5967CC 364Cu. In. V8 GAS OHV Naturally Aspirated |
| 2006 | Chevrolet | Silverado 1500 | WT Extended Cab Pickup 4-Door | 4.3L 262Cu. In. V6 GAS OHV Naturally Aspirated |
| 2006 | Chevrolet | Silverado 1500 | WT Extended Cab Pickup 4-Door | 4.8L 294Cu. In. V8 GAS OHV Naturally Aspirated |
| 2006 | Chevrolet | Silverado 1500 | WT Extended Cab Pickup 4-Door | 5.3L 5328CC 325Cu. In. V8 FLEX OHV Naturally Aspirated |
| 2006 | Chevrolet | Silverado 1500 | WT Standard Cab Pickup 2-Door | 4.3L 262Cu. In. V6 GAS OHV Naturally Aspirated |
| 2006 | Chevrolet | Silverado 1500 | WT Standard Cab Pickup 2-Door | 4.8L 294Cu. In. V8 GAS OHV Naturally Aspirated |
| 2006 | Chevrolet | Silverado 1500 | WT Standard Cab Pickup 2-Door | 5.3L 5328CC 325Cu. In. V8 FLEX OHV Naturally Aspirated |
| 2005 | Chevrolet | Malibu | Base Sedan 4-Door | 2.2L 2198CC 134Cu. In. l4 GAS DOHC Naturally Aspirated |
| 2005 | Chevrolet | Malibu | LS Sedan 4-Door | 3.5L 213Cu. In. V6 GAS OHV Naturally Aspirated |
| 2005 | Chevrolet | Malibu | LT Sedan 4-Door | 3.5L 213Cu. In. V6 GAS OHV Naturally Aspirated |
| 2005 | Chevrolet | Malibu | Maxx LS Hatchback 4-Door | 3.5L 213Cu. In. V6 GAS OHV Naturally Aspirated |
| 2005 | Chevrolet | Malibu | Maxx LT Hatchback 4-Door | 3.5L 213Cu. In. V6 GAS OHV Naturally Aspirated |
| 2005 | Chevrolet | Monte Carlo | LS Coupe 2-Door | 3.4L 207Cu. In. V6 GAS OHV Naturally Aspirated |
| 2005 | Chevrolet | Monte Carlo | LT Coupe 2-Door | 3.8L 3800CC 231Cu. In. V6 GAS OHV Naturally Aspirated |
| 2005 | Chevrolet | Monte Carlo | SS Coupe 2-Door | 3.8L 3800CC 231Cu. In. V6 GAS OHV Supercharged |
| 2005 | Chevrolet | Optra | Base Sedan 4-Door | 2.0L 1998CC 122Cu. In. l4 GAS DOHC Naturally Aspirated |
| 2005 | Chevrolet | Optra | Base Wagon 4-Door | 2.0L 1998CC 122Cu. In. l4 GAS DOHC Naturally Aspirated |
| 2005 | Chevrolet | Optra | LS Sedan 4-Door | 2.0L 1998CC 122Cu. In. l4 GAS DOHC Naturally Aspirated |
| 2005 | Chevrolet | Optra | LS Wagon 4-Door | 2.0L 1998CC 122Cu. In. l4 GAS DOHC Naturally Aspirated |
| 2005 | Chevrolet | Silverado 1500 | Base Extended Cab Pickup 4-Door | 4.3L 262Cu. In. V6 GAS OHV Naturally Aspirated |
| 2005 | Chevrolet | Silverado 1500 | Base Extended Cab Pickup 4-Door | 4.8L 294Cu. In. V8 GAS OHV Naturally Aspirated |
| 2005 | Chevrolet | Silverado 1500 | Base Standard Cab Pickup 2-Door | 4.3L 262Cu. In. V6 GAS OHV Naturally Aspirated |
| 2005 | Chevrolet | Silverado 1500 | Base Standard Cab Pickup 2-Door | 4.8L 294Cu. In. V8 GAS OHV Naturally Aspirated |
| 2005 | Chevrolet | Silverado 1500 | LS Crew Cab Pickup 4-Door | 4.3L 262Cu. In. V6 GAS OHV Naturally Aspirated |
| 2005 | Chevrolet | Silverado 1500 | LS Crew Cab Pickup 4-Door | 4.8L 294Cu. In. V8 GAS OHV Naturally Aspirated |
| 2005 | Chevrolet | Silverado 1500 | LS Crew Cab Pickup 4-Door | 6.0L 5967CC 364Cu. In. V8 GAS OHV Naturally Aspirated |
| 2005 | Chevrolet | Silverado 1500 | LS Extended Cab Pickup 4-Door | 4.3L 262Cu. In. V6 GAS OHV Naturally Aspirated |
| 2005 | Chevrolet | Silverado 1500 | LS Extended Cab Pickup 4-Door | 4.8L 294Cu. In. V8 GAS OHV Naturally Aspirated |
| 2005 | Chevrolet | Silverado 1500 | LS Extended Cab Pickup 4-Door | 6.0L 5967CC 364Cu. In. V8 GAS OHV Naturally Aspirated |
| 2005 | Chevrolet | Silverado 1500 | LS Standard Cab Pickup 2-Door | 4.3L 262Cu. In. V6 GAS OHV Naturally Aspirated |
| 2005 | Chevrolet | Silverado 1500 | LS Standard Cab Pickup 2-Door | 4.8L 294Cu. In. V8 GAS OHV Naturally Aspirated |
| 2005 | Chevrolet | Silverado 1500 | LS Standard Cab Pickup 2-Door | 6.0L 5967CC 364Cu. In. V8 GAS OHV Naturally Aspirated |
| 2005 | Chevrolet | Silverado 1500 | LT Crew Cab Pickup 4-Door | 4.3L 262Cu. In. V6 GAS OHV Naturally Aspirated |
| 2005 | Chevrolet | Silverado 1500 | LT Crew Cab Pickup 4-Door | 4.8L 294Cu. In. V8 GAS OHV Naturally Aspirated |
| 2005 | Chevrolet | Silverado 1500 | LT Crew Cab Pickup 4-Door | 6.0L 5967CC 364Cu. In. V8 GAS OHV Naturally Aspirated |
| 2005 | Chevrolet | Silverado 1500 | LT Extended Cab Pickup 4-Door | 4.3L 262Cu. In. V6 GAS OHV Naturally Aspirated |
| 2005 | Chevrolet | Silverado 1500 | LT Extended Cab Pickup 4-Door | 4.8L 294Cu. In. V8 GAS OHV Naturally Aspirated |
| 2005 | Chevrolet | Silverado 1500 | LT Extended Cab Pickup 4-Door | 6.0L 5967CC 364Cu. In. V8 GAS OHV Naturally Aspirated |
| 2005 | Chevrolet | Silverado 1500 | SS Extended Cab Pickup 4-Door | 6.0L 5967CC 364Cu. In. V8 GAS OHV Naturally Aspirated |
| 2004 | Chevrolet | Malibu | Base Sedan 4-Door | 2.2L 2198CC 134Cu. In. l4 GAS DOHC Naturally Aspirated |
| 2004 | Chevrolet | Malibu | LS Sedan 4-Door | 3.5L 213Cu. In. V6 GAS OHV Naturally Aspirated |
| 2004 | Chevrolet | Malibu | LT Sedan 4-Door | 3.5L 213Cu. In. V6 GAS OHV Naturally Aspirated |
| 2004 | Chevrolet | Malibu | Maxx Hatchback 4-Door | 3.5L 213Cu. In. V6 GAS OHV Naturally Aspirated |
| 2004 | Chevrolet | Malibu | Maxx LS Hatchback 4-Door | 3.5L 213Cu. In. V6 GAS OHV Naturally Aspirated |
| 2004 | Chevrolet | Malibu | Maxx LT Hatchback 4-Door | 3.5L 213Cu. In. V6 GAS OHV Naturally Aspirated |
| 2004 | Chevrolet | Monte Carlo | LS Coupe 2-Door | 3.4L 207Cu. In. V6 GAS OHV Naturally Aspirated |
| 2004 | Chevrolet | Monte Carlo | SS Coupe 2-Door | 3.8L 3800CC 231Cu. In. V6 GAS OHV Naturally Aspirated |
| 2004 | Chevrolet | Monte Carlo | SS Coupe 2-Door | 3.8L 3800CC 231Cu. In. V6 GAS OHV Supercharged |
| 2004 | Chevrolet | Optra | Base Sedan 4-Door | 2.0L 1998CC 122Cu. In. l4 GAS DOHC Naturally Aspirated |
| 2004 | Chevrolet | Optra | LS Sedan 4-Door | 2.0L 1998CC 122Cu. In. l4 GAS DOHC Naturally Aspirated |
| 2004 | Chevrolet | S10 | LS Crew Cab Pickup 4-Door | 4.3L 262Cu. In. V6 GAS OHV Naturally Aspirated |
| 2004 | Chevrolet | S10 | ZR5 Crew Cab Pickup 4-Door | 4.3L 262Cu. In. V6 GAS OHV Naturally Aspirated |
| 2004 | Chevrolet | Silverado 1500 | Base Extended Cab Pickup 4-Door | 4.3L 262Cu. In. V6 GAS OHV Naturally Aspirated |
| 2004 | Chevrolet | Silverado 1500 | Base Extended Cab Pickup 4-Door | 4.8L 294Cu. In. V8 GAS OHV Naturally Aspirated |
| 2004 | Chevrolet | Silverado 1500 | Base Standard Cab Pickup 2-Door | 4.3L 262Cu. In. V6 GAS OHV Naturally Aspirated |
| 2004 | Chevrolet | Silverado 1500 | Base Standard Cab Pickup 2-Door | 4.8L 294Cu. In. V8 GAS OHV Naturally Aspirated |
| 2004 | Chevrolet | Silverado 1500 | LS Crew Cab Pickup 4-Door | 4.3L 262Cu. In. V6 GAS OHV Naturally Aspirated |
| 2004 | Chevrolet | Silverado 1500 | LS Crew Cab Pickup 4-Door | 4.8L 294Cu. In. V8 GAS OHV Naturally Aspirated |
| 2004 | Chevrolet | Silverado 1500 | LS Crew Cab Pickup 4-Door | 6.0L 5967CC 364Cu. In. V8 GAS OHV Naturally Aspirated |
| 2004 | Chevrolet | Silverado 1500 | LS Extended Cab Pickup 4-Door | 4.3L 262Cu. In. V6 GAS OHV Naturally Aspirated |
| 2004 | Chevrolet | Silverado 1500 | LS Extended Cab Pickup 4-Door | 4.8L 294Cu. In. V8 GAS OHV Naturally Aspirated |
| 2004 | Chevrolet | Silverado 1500 | LS Extended Cab Pickup 4-Door | 6.0L 5967CC 364Cu. In. V8 GAS OHV Naturally Aspirated |
| 2004 | Chevrolet | Silverado 1500 | LS Standard Cab Pickup 2-Door | 4.3L 262Cu. In. V6 GAS OHV Naturally Aspirated |
| 2004 | Chevrolet | Silverado 1500 | LS Standard Cab Pickup 2-Door | 4.8L 294Cu. In. V8 GAS OHV Naturally Aspirated |
| 2004 | Chevrolet | Silverado 1500 | LS Standard Cab Pickup 2-Door | 6.0L 5967CC 364Cu. In. V8 GAS OHV Naturally Aspirated |
| 2004 | Chevrolet | Silverado 1500 | LT Crew Cab Pickup 4-Door | 4.3L 262Cu. In. V6 GAS OHV Naturally Aspirated |
| 2004 | Chevrolet | Silverado 1500 | LT Crew Cab Pickup 4-Door | 4.8L 294Cu. In. V8 GAS OHV Naturally Aspirated |
| 2004 | Chevrolet | Silverado 1500 | LT Crew Cab Pickup 4-Door | 6.0L 5967CC 364Cu. In. V8 GAS OHV Naturally Aspirated |
| 2004 | Chevrolet | Silverado 1500 | LT Extended Cab Pickup 4-Door | 4.3L 262Cu. In. V6 GAS OHV Naturally Aspirated |
| 2004 | Chevrolet | Silverado 1500 | LT Extended Cab Pickup 4-Door | 4.8L 294Cu. In. V8 GAS OHV Naturally Aspirated |
| 2004 | Chevrolet | Silverado 1500 | LT Extended Cab Pickup 4-Door | 6.0L 5967CC 364Cu. In. V8 GAS OHV Naturally Aspirated |
| 2004 | Chevrolet | Silverado 1500 | SS Extended Cab Pickup 4-Door | 6.0L 5967CC 364Cu. In. V8 GAS OHV Naturally Aspirated |
| 2004 | Chevrolet | Silverado 1500 | WT Extended Cab Pickup 4-Door | 4.3L 262Cu. In. V6 GAS OHV Naturally Aspirated |
| 2004 | Chevrolet | Silverado 1500 | WT Extended Cab Pickup 4-Door | 4.8L 294Cu. In. V8 GAS OHV Naturally Aspirated |
| 2004 | Chevrolet | Silverado 1500 | WT Standard Cab Pickup 2-Door | 4.3L 262Cu. In. V6 GAS OHV Naturally Aspirated |
| 2004 | Chevrolet | Silverado 1500 | WT Standard Cab Pickup 2-Door | 4.8L 294Cu. In. V8 GAS OHV Naturally Aspirated |
| 2004 | Chevrolet | Silverado 1500 | Z71 Extended Cab Pickup 4-Door | 4.3L 262Cu. In. V6 GAS OHV Naturally Aspirated |
| 2004 | Chevrolet | Silverado 1500 | Z71 Extended Cab Pickup 4-Door | 4.8L 294Cu. In. V8 GAS OHV Naturally Aspirated |
| 2004 | Chevrolet | Silverado 1500 | Z71 Standard Cab Pickup 2-Door | 4.3L 262Cu. In. V6 GAS OHV Naturally Aspirated |
| 2004 | Chevrolet | Silverado 1500 | Z71 Standard Cab Pickup 2-Door | 4.8L 294Cu. In. V8 GAS OHV Naturally Aspirated |
| 2003 | Chevrolet | Malibu | Base Sedan 4-Door | 3.1L 189Cu. In. V6 GAS OHV Naturally Aspirated |
| 2003 | Chevrolet | Malibu | LS Sedan 4-Door | 3.1L 189Cu. In. V6 GAS OHV Naturally Aspirated |
| 2003 | Chevrolet | Monte Carlo | LS Competition Coupe 2-Door | 3.4L 207Cu. In. V6 GAS OHV Naturally Aspirated |
| 2003 | Chevrolet | Monte Carlo | LS Coupe 2-Door | 3.4L 207Cu. In. V6 GAS OHV Naturally Aspirated |
| 2003 | Chevrolet | Monte Carlo | LS Sport Coupe 2-Door | 3.4L 207Cu. In. V6 GAS OHV Naturally Aspirated |
| 2003 | Chevrolet | Monte Carlo | SS Coupe 2-Door | 3.8L 3800CC 231Cu. In. V6 GAS OHV Naturally Aspirated |
| 2003 | Chevrolet | Monte Carlo | SS High Sport Coupe 2-Door | 3.8L 3800CC 231Cu. In. V6 GAS OHV Naturally Aspirated |
| 2003 | Chevrolet | Monte Carlo | SS Pace Car Coupe 2-Door | 3.8L 3800CC 231Cu. In. V6 GAS OHV Naturally Aspirated |
| 2003 | Chevrolet | S10 | Base Crew Cab Pickup 4-Door | 2.2L 2190CC 134Cu. In. l4 GAS OHV Naturally Aspirated |
| 2003 | Chevrolet | S10 | Base Crew Cab Pickup 4-Door | 4.3L 262Cu. In. V6 GAS OHV Naturally Aspirated |
| 2003 | Chevrolet | S10 | Base Extended Cab Pickup 3-Door | 2.2L 2190CC 134Cu. In. l4 GAS OHV Naturally Aspirated |
| 2003 | Chevrolet | S10 | Base Extended Cab Pickup 3-Door | 4.3L 262Cu. In. V6 GAS OHV Naturally Aspirated |
| 2003 | Chevrolet | S10 | Base Standard Cab Pickup 2-Door | 2.2L 2190CC 134Cu. In. l4 GAS OHV Naturally Aspirated |
| 2003 | Chevrolet | S10 | Base Standard Cab Pickup 2-Door | 4.3L 262Cu. In. V6 GAS OHV Naturally Aspirated |
| 2003 | Chevrolet | S10 | LS Crew Cab Pickup 4-Door | 2.2L 2190CC 134Cu. In. l4 GAS OHV Naturally Aspirated |
| 2003 | Chevrolet | S10 | LS Crew Cab Pickup 4-Door | 4.3L 262Cu. In. V6 GAS OHV Naturally Aspirated |
| 2003 | Chevrolet | S10 | LS Extended Cab Pickup 3-Door | 2.2L 2190CC 134Cu. In. l4 GAS OHV Naturally Aspirated |
| 2003 | Chevrolet | S10 | LS Extended Cab Pickup 3-Door | 4.3L 262Cu. In. V6 GAS OHV Naturally Aspirated |
| 2003 | Chevrolet | S10 | LS Standard Cab Pickup 2-Door | 2.2L 2190CC 134Cu. In. l4 GAS OHV Naturally Aspirated |
| 2003 | Chevrolet | S10 | LS Standard Cab Pickup 2-Door | 4.3L 262Cu. In. V6 GAS OHV Naturally Aspirated |
| 2003 | Chevrolet | S10 | Xtreme Extended Cab Pickup 3-Door | 2.2L 2190CC 134Cu. In. l4 GAS OHV Naturally Aspirated |
| 2003 | Chevrolet | S10 | Xtreme Extended Cab Pickup 3-Door | 4.3L 262Cu. In. V6 GAS OHV Naturally Aspirated |
| 2003 | Chevrolet | S10 | Xtreme Standard Cab Pickup 2-Door | 2.2L 2190CC 134Cu. In. l4 GAS OHV Naturally Aspirated |
| 2003 | Chevrolet | S10 | Xtreme Standard Cab Pickup 2-Door | 4.3L 262Cu. In. V6 GAS OHV Naturally Aspirated |
| 2003 | Chevrolet | S10 | ZR2 Extended Cab Pickup 3-Door | 4.3L 262Cu. In. V6 GAS OHV Naturally Aspirated |
| 2003 | Chevrolet | S10 | ZR5 Crew Cab Pickup 4-Door | 4.3L 262Cu. In. V6 GAS OHV Naturally Aspirated |
| 2002 | Chevrolet | Malibu | Base Sedan 4-Door | 3.1L 189Cu. In. V6 GAS OHV Naturally Aspirated |
| 2002 | Chevrolet | Malibu | LS Sedan 4-Door | 3.1L 189Cu. In. V6 GAS OHV Naturally Aspirated |
| 2002 | Chevrolet | Monte Carlo | LS Coupe 2-Door | 3.4L 207Cu. In. V6 GAS OHV Naturally Aspirated |
| 2002 | Chevrolet | Monte Carlo | SS 35th Anniversary Edition Coupe 2-Door | 3.8L 3800CC 231Cu. In. V6 GAS OHV Naturally Aspirated |
| 2002 | Chevrolet | Monte Carlo | SS Coupe 2-Door | 3.8L 3800CC 231Cu. In. V6 GAS OHV Naturally Aspirated |
| 2002 | Chevrolet | Monte Carlo | SS Dale Earnhardt Signature Edition Coupe 2-Door | 3.8L 3800CC 231Cu. In. V6 GAS OHV Naturally Aspirated |
| 2002 | Chevrolet | Prizm | Base Sedan 4-Door | 1.8L 1794CC l4 GAS DOHC Naturally Aspirated |
| 2002 | Chevrolet | Prizm | LSi Sedan 4-Door | 1.8L 1794CC l4 GAS DOHC Naturally Aspirated |
| 2002 | Chevrolet | S10 | Base Crew Cab Pickup 4-Door | 2.2L 2190CC 134Cu. In. l4 FLEX OHV Naturally Aspirated |
| 2002 | Chevrolet | S10 | Base Crew Cab Pickup 4-Door | 4.3L 262Cu. In. V6 GAS OHV Naturally Aspirated |
| 2002 | Chevrolet | S10 | Base Extended Cab Pickup 3-Door | 2.2L 2190CC 134Cu. In. l4 FLEX OHV Naturally Aspirated |
| 2002 | Chevrolet | S10 | Base Extended Cab Pickup 3-Door | 4.3L 262Cu. In. V6 GAS OHV Naturally Aspirated |
| 2002 | Chevrolet | S10 | Base Standard Cab Pickup 2-Door | 2.2L 2190CC 134Cu. In. l4 FLEX OHV Naturally Aspirated |
| 2002 | Chevrolet | S10 | Base Standard Cab Pickup 2-Door | 2.2L 2190CC 134Cu. In. l4 GAS OHV Naturally Aspirated |
| 2002 | Chevrolet | S10 | Base Standard Cab Pickup 2-Door | 4.3L 262Cu. In. V6 GAS OHV Naturally Aspirated |
| 2002 | Chevrolet | S10 | LS Crew Cab Pickup 4-Door | 2.2L 2190CC 134Cu. In. l4 FLEX OHV Naturally Aspirated |
| 2002 | Chevrolet | S10 | LS Crew Cab Pickup 4-Door | 4.3L 262Cu. In. V6 GAS OHV Naturally Aspirated |
| 2002 | Chevrolet | S10 | LS Extended Cab Pickup 3-Door | 2.2L 2190CC 134Cu. In. l4 FLEX OHV Naturally Aspirated |
| 2002 | Chevrolet | S10 | LS Extended Cab Pickup 3-Door | 4.3L 262Cu. In. V6 GAS OHV Naturally Aspirated |
| 2002 | Chevrolet | S10 | LS Standard Cab Pickup 2-Door | 2.2L 2190CC 134Cu. In. l4 FLEX OHV Naturally Aspirated |
| 2002 | Chevrolet | S10 | LS Standard Cab Pickup 2-Door | 4.3L 262Cu. In. V6 GAS OHV Naturally Aspirated |
| 2002 | Chevrolet | S10 | Xtreme Extended Cab Pickup 3-Door | 2.2L 2190CC 134Cu. In. l4 FLEX OHV Naturally Aspirated |
| 2002 | Chevrolet | S10 | Xtreme Extended Cab Pickup 3-Door | 4.3L 262Cu. In. V6 GAS OHV Naturally Aspirated |
| 2002 | Chevrolet | S10 | Xtreme Standard Cab Pickup 2-Door | 2.2L 2190CC 134Cu. In. l4 FLEX OHV Naturally Aspirated |
| 2002 | Chevrolet | S10 | Xtreme Standard Cab Pickup 2-Door | 4.3L 262Cu. In. V6 GAS OHV Naturally Aspirated |
| 2002 | Chevrolet | S10 | ZR2 Extended Cab Pickup 3-Door | 4.3L 262Cu. In. V6 GAS OHV Naturally Aspirated |
| 2002 | Chevrolet | S10 | ZR5 Crew Cab Pickup 4-Door | 4.3L 262Cu. In. V6 GAS OHV Naturally Aspirated |
| 2002 | Chevrolet | Silverado 2500 | 400 SS Standard Cab Pickup 2-Door | 5.7L 350Cu. In. V8 GAS OHV Naturally Aspirated |
| 2001 | Chevrolet | Malibu | Base Sedan 4-Door | 3.1L 189Cu. In. V6 GAS OHV Naturally Aspirated |
| 2001 | Chevrolet | Malibu | LS Sedan 4-Door | 3.1L 189Cu. In. V6 GAS OHV Naturally Aspirated |
| 2001 | Chevrolet | Metro | LSi Sedan 4-Door | 1.3L 1295CC 79Cu. In. l4 GAS SOHC Naturally Aspirated |
| 2001 | Chevrolet | Monte Carlo | LS Coupe 2-Door | 3.4L 207Cu. In. V6 GAS OHV Naturally Aspirated |
| 2001 | Chevrolet | Monte Carlo | SS Coupe 2-Door | 3.8L 3800CC 231Cu. In. V6 GAS OHV Naturally Aspirated |
| 2001 | Chevrolet | Prizm | Base Sedan 4-Door | 1.8L 1794CC l4 GAS DOHC Naturally Aspirated |
| 2001 | Chevrolet | Prizm | LSi Sedan 4-Door | 1.8L 1794CC l4 GAS DOHC Naturally Aspirated |
| 2001 | Chevrolet | R15 | Custom Standard Cab Pickup 2-Door | 4.3L 262Cu. In. V6 GAS OHV Naturally Aspirated |
| 2001 | Chevrolet | S10 | Base Crew Cab Pickup 4-Door | 2.2L 2190CC 134Cu. In. l4 FLEX OHV Naturally Aspirated |
| 2001 | Chevrolet | S10 | Base Crew Cab Pickup 4-Door | 4.3L 262Cu. In. V6 GAS OHV Naturally Aspirated |
| 2001 | Chevrolet | S10 | Base Extended Cab Pickup 2-Door | 2.2L 2190CC 134Cu. In. l4 FLEX OHV Naturally Aspirated |
| 2001 | Chevrolet | S10 | Base Extended Cab Pickup 2-Door | 4.3L 262Cu. In. V6 GAS OHV Naturally Aspirated |
| 2001 | Chevrolet | S10 | Base Extended Cab Pickup 3-Door | 2.2L 2190CC 134Cu. In. l4 FLEX OHV Naturally Aspirated |
| 2001 | Chevrolet | S10 | Base Extended Cab Pickup 3-Door | 4.3L 262Cu. In. V6 GAS OHV Naturally Aspirated |
| 2001 | Chevrolet | S10 | Base Standard Cab Pickup 2-Door | 2.2L 2190CC 134Cu. In. l4 FLEX OHV Naturally Aspirated |
| 2001 | Chevrolet | S10 | Base Standard Cab Pickup 2-Door | 2.2L 2190CC 134Cu. In. l4 GAS OHV Naturally Aspirated |
| 2001 | Chevrolet | S10 | Base Standard Cab Pickup 2-Door | 4.3L 262Cu. In. V6 GAS OHV Naturally Aspirated |
| 2001 | Chevrolet | S10 | LS Crew Cab Pickup 4-Door | 2.2L 2190CC 134Cu. In. l4 FLEX OHV Naturally Aspirated |
| 2001 | Chevrolet | S10 | LS Crew Cab Pickup 4-Door | 4.3L 262Cu. In. V6 GAS OHV Naturally Aspirated |
| 2001 | Chevrolet | S10 | LS Extended Cab Pickup 2-Door | 2.2L 2190CC 134Cu. In. l4 FLEX OHV Naturally Aspirated |
| 2001 | Chevrolet | S10 | LS Extended Cab Pickup 2-Door | 4.3L 262Cu. In. V6 GAS OHV Naturally Aspirated |
| 2001 | Chevrolet | S10 | LS Extended Cab Pickup 3-Door | 2.2L 2190CC 134Cu. In. l4 FLEX OHV Naturally Aspirated |
| 2001 | Chevrolet | S10 | LS Extended Cab Pickup 3-Door | 4.3L 262Cu. In. V6 GAS OHV Naturally Aspirated |
| 2001 | Chevrolet | S10 | LS Standard Cab Pickup 2-Door | 2.2L 2190CC 134Cu. In. l4 FLEX OHV Naturally Aspirated |
| 2001 | Chevrolet | S10 | LS Standard Cab Pickup 2-Door | 4.3L 262Cu. In. V6 GAS OHV Naturally Aspirated |
| 2001 | Chevrolet | S10 | Xtreme Extended Cab Pickup 2-Door | 2.2L 2190CC 134Cu. In. l4 FLEX OHV Naturally Aspirated |
| 2001 | Chevrolet | S10 | Xtreme Extended Cab Pickup 2-Door | 4.3L 262Cu. In. V6 GAS OHV Naturally Aspirated |
| 2001 | Chevrolet | S10 | Xtreme Extended Cab Pickup 3-Door | 2.2L 2190CC 134Cu. In. l4 FLEX OHV Naturally Aspirated |
| 2001 | Chevrolet | S10 | Xtreme Extended Cab Pickup 3-Door | 4.3L 262Cu. In. V6 GAS OHV Naturally Aspirated |
| 2001 | Chevrolet | S10 | Xtreme Standard Cab Pickup 2-Door | 2.2L 2190CC 134Cu. In. l4 FLEX OHV Naturally Aspirated |
| 2001 | Chevrolet | S10 | Xtreme Standard Cab Pickup 2-Door | 4.3L 262Cu. In. V6 GAS OHV Naturally Aspirated |
| 2001 | Chevrolet | S10 | ZR2 Extended Cab Pickup 2-Door | 4.3L 262Cu. In. V6 GAS OHV Naturally Aspirated |
| 2001 | Chevrolet | S10 | ZR2 Extended Cab Pickup 3-Door | 4.3L 262Cu. In. V6 GAS OHV Naturally Aspirated |
| 2000 | Chevrolet | Malibu | Base Sedan 4-Door | 3.1L 189Cu. In. V6 GAS OHV Naturally Aspirated |
| 2000 | Chevrolet | Malibu | LS Sedan 4-Door | 3.1L 189Cu. In. V6 GAS OHV Naturally Aspirated |
| 2000 | Chevrolet | Metro | Base Hatchback 2-Door | 1.0L 993CC 61Cu. In. l3 GAS SOHC Naturally Aspirated |
| 2000 | Chevrolet | Metro | Base Hatchback 2-Door | 1.3L 1295CC 79Cu. In. l4 GAS SOHC Naturally Aspirated |
| 2000 | Chevrolet | Metro | Base Sedan 4-Door | 1.0L 993CC 61Cu. In. l3 GAS SOHC Naturally Aspirated |
| 2000 | Chevrolet | Metro | Base Sedan 4-Door | 1.3L 1295CC 79Cu. In. l4 GAS SOHC Naturally Aspirated |
| 2000 | Chevrolet | Metro | LSi Hatchback 2-Door | 1.3L 1295CC 79Cu. In. l4 GAS SOHC Naturally Aspirated |
| 2000 | Chevrolet | Metro | LSi Sedan 4-Door | 1.3L 1295CC 79Cu. In. l4 GAS SOHC Naturally Aspirated |
| 2000 | Chevrolet | Monte Carlo | LS Coupe 2-Door | 3.4L 207Cu. In. V6 GAS OHV Naturally Aspirated |
| 2000 | Chevrolet | Monte Carlo | SS Coupe 2-Door | 3.8L 3800CC 231Cu. In. V6 GAS OHV Naturally Aspirated |
| 2000 | Chevrolet | Prizm | Base Sedan 4-Door | 1.8L 1794CC l4 GAS DOHC Naturally Aspirated |
| 2000 | Chevrolet | Prizm | LSi Sedan 4-Door | 1.8L 1794CC l4 GAS DOHC Naturally Aspirated |
| 2000 | Chevrolet | R15 | Base Standard Cab Pickup 2-Door | 4.3L 262Cu. In. V6 GAS OHV Naturally Aspirated |
| 2000 | Chevrolet | S10 | Base Extended Cab Pickup 2-Door | 2.2L 2190CC 134Cu. In. l4 FLEX OHV Naturally Aspirated |
| 2000 | Chevrolet | S10 | Base Extended Cab Pickup 2-Door | 2.2L 2190CC 134Cu. In. l4 GAS OHV Naturally Aspirated |
| 2000 | Chevrolet | S10 | Base Extended Cab Pickup 2-Door | 4.3L 262Cu. In. V6 GAS OHV Naturally Aspirated |
| 2000 | Chevrolet | S10 | Base Standard Cab Pickup 2-Door | 2.2L 2190CC 134Cu. In. l4 FLEX OHV Naturally Aspirated |
| 2000 | Chevrolet | S10 | Base Standard Cab Pickup 2-Door | 2.2L 2190CC 134Cu. In. l4 GAS OHV Naturally Aspirated |
| 2000 | Chevrolet | S10 | Base Standard Cab Pickup 2-Door | 4.3L 262Cu. In. V6 GAS OHV Naturally Aspirated |
| 2000 | Chevrolet | S10 | LS Extended Cab Pickup 2-Door | 2.2L 2190CC 134Cu. In. l4 FLEX OHV Naturally Aspirated |
| 2000 | Chevrolet | S10 | LS Extended Cab Pickup 2-Door | 2.2L 2190CC 134Cu. In. l4 GAS OHV Naturally Aspirated |
| 2000 | Chevrolet | S10 | LS Extended Cab Pickup 2-Door | 4.3L 262Cu. In. V6 GAS OHV Naturally Aspirated |
| 2000 | Chevrolet | S10 | LS Extended Cab Pickup 3-Door | 2.2L 2190CC 134Cu. In. l4 FLEX OHV Naturally Aspirated |
| 2000 | Chevrolet | S10 | LS Extended Cab Pickup 3-Door | 2.2L 2190CC 134Cu. In. l4 GAS OHV Naturally Aspirated |
| 2000 | Chevrolet | S10 | LS Extended Cab Pickup 3-Door | 4.3L 262Cu. In. V6 GAS OHV Naturally Aspirated |
| 2000 | Chevrolet | S10 | LS Standard Cab Pickup 2-Door | 2.2L 2190CC 134Cu. In. l4 FLEX OHV Naturally Aspirated |
| 2000 | Chevrolet | S10 | LS Standard Cab Pickup 2-Door | 2.2L 2190CC 134Cu. In. l4 GAS OHV Naturally Aspirated |
| 2000 | Chevrolet | S10 | LS Standard Cab Pickup 2-Door | 4.3L 262Cu. In. V6 GAS OHV Naturally Aspirated |
| 2000 | Chevrolet | S10 | Xtreme Extended Cab Pickup 2-Door | 2.2L 2190CC 134Cu. In. l4 FLEX OHV Naturally Aspirated |
| 2000 | Chevrolet | S10 | Xtreme Extended Cab Pickup 2-Door | 2.2L 2190CC 134Cu. In. l4 GAS OHV Naturally Aspirated |
| 2000 | Chevrolet | S10 | Xtreme Extended Cab Pickup 2-Door | 4.3L 262Cu. In. V6 GAS OHV Naturally Aspirated |
| 2000 | Chevrolet | S10 | Xtreme Extended Cab Pickup 3-Door | 2.2L 2190CC 134Cu. In. l4 FLEX OHV Naturally Aspirated |
| 2000 | Chevrolet | S10 | Xtreme Extended Cab Pickup 3-Door | 2.2L 2190CC 134Cu. In. l4 GAS OHV Naturally Aspirated |
| 2000 | Chevrolet | S10 | Xtreme Extended Cab Pickup 3-Door | 4.3L 262Cu. In. V6 GAS OHV Naturally Aspirated |
| 2000 | Chevrolet | S10 | Xtreme Standard Cab Pickup 2-Door | 2.2L 2190CC 134Cu. In. l4 FLEX OHV Naturally Aspirated |
| 2000 | Chevrolet | S10 | Xtreme Standard Cab Pickup 2-Door | 2.2L 2190CC 134Cu. In. l4 GAS OHV Naturally Aspirated |
| 2000 | Chevrolet | S10 | Xtreme Standard Cab Pickup 2-Door | 4.3L 262Cu. In. V6 GAS OHV Naturally Aspirated |
| 2000 | Chevrolet | S10 | ZR2 Extended Cab Pickup 2-Door | 4.3L 262Cu. In. V6 GAS OHV Naturally Aspirated |
| 2000 | Chevrolet | S10 | ZR2 Extended Cab Pickup 3-Door | 4.3L 262Cu. In. V6 GAS OHV Naturally Aspirated |
| 2000 | Chevrolet | Silverado 2500 | 400 SS Standard Cab Pickup 2-Door | 5.7L 350Cu. In. V8 GAS OHV Naturally Aspirated |
| 2000 | Chevrolet | Silverado 2500 | Cheyenne Standard Cab Pickup 2-Door | 5.7L 350Cu. In. V8 GAS OHV Naturally Aspirated |
| 2000 | Chevrolet | Silverado 2500 | Custom Standard Cab Pickup 2-Door | 5.7L 350Cu. In. V8 GAS OHV Naturally Aspirated |
| 1999 | Chevrolet | C2500 | 400 SS Standard Cab Pickup 2-Door | 5.7L 350Cu. In. V8 GAS OHV Naturally Aspirated |
| 1999 | Chevrolet | C2500 | Austera Standard Cab Pickup 2-Door | 5.7L 350Cu. In. V8 GAS OHV Naturally Aspirated |
| 1999 | Chevrolet | C2500 | Base Extended Cab Pickup 3-Door | 5.7L 350Cu. In. V8 GAS OHV Naturally Aspirated |
| 1999 | Chevrolet | C2500 | Cheyenne Standard Cab Pickup 2-Door | 5.7L 350Cu. In. V8 GAS OHV Naturally Aspirated |
| 1999 | Chevrolet | C2500 | Custom Standard Cab Pickup 2-Door | 5.7L 350Cu. In. V8 GAS OHV Naturally Aspirated |
| 1999 | Chevrolet | Malibu | Base Sedan 4-Door | 2.4L 2392CC 146Cu. In. l4 GAS DOHC Naturally Aspirated |
| 1999 | Chevrolet | Malibu | Base Sedan 4-Door | 3.1L 189Cu. In. V6 GAS OHV Naturally Aspirated |
| 1999 | Chevrolet | Malibu | LS Sedan 4-Door | 3.1L 189Cu. In. V6 GAS OHV Naturally Aspirated |
| 1999 | Chevrolet | Metro | Base Hatchback 2-Door | 1.0L 993CC 61Cu. In. l3 GAS SOHC Naturally Aspirated |
| 1999 | Chevrolet | Metro | Base Hatchback 2-Door | 1.3L 1295CC 79Cu. In. l4 GAS SOHC Naturally Aspirated |
| 1999 | Chevrolet | Metro | Base Sedan 4-Door | 1.0L 993CC 61Cu. In. l3 GAS SOHC Naturally Aspirated |
| 1999 | Chevrolet | Metro | Base Sedan 4-Door | 1.3L 1295CC 79Cu. In. l4 GAS SOHC Naturally Aspirated |
| 1999 | Chevrolet | Metro | LSi Hatchback 2-Door | 1.3L 1295CC 79Cu. In. l4 GAS SOHC Naturally Aspirated |
| 1999 | Chevrolet | Metro | LSi Sedan 4-Door | 1.3L 1295CC 79Cu. In. l4 GAS SOHC Naturally Aspirated |
| 1999 | Chevrolet | Monte Carlo | Indianapolis 500 Pace Car Coupe 2-Door | 3.8L 3800CC 231Cu. In. V6 GAS OHV Naturally Aspirated |
| 1999 | Chevrolet | Monte Carlo | LS Coupe 2-Door | 3.1L 189Cu. In. V6 GAS OHV Naturally Aspirated |
| 1999 | Chevrolet | Monte Carlo | LS Coupe 2-Door | 3.8L 3800CC 231Cu. In. V6 GAS OHV Naturally Aspirated |
| 1999 | Chevrolet | Monte Carlo | Z34 Coupe 2-Door | 3.8L 3800CC 231Cu. In. V6 GAS OHV Naturally Aspirated |
| 1999 | Chevrolet | Prizm | Base Sedan 4-Door | 1.8L 1794CC l4 GAS DOHC Naturally Aspirated |
| 1999 | Chevrolet | Prizm | LSi Sedan 4-Door | 1.8L 1794CC l4 GAS DOHC Naturally Aspirated |
| 1999 | Chevrolet | R15 | Base Standard Cab Pickup 2-Door | 4.3L 262Cu. In. V6 GAS OHV Naturally Aspirated |
| 1999 | Chevrolet | S10 | Base Standard Cab Pickup 2-Door | 2.2L 2190CC 134Cu. In. l4 GAS OHV Naturally Aspirated |
| 1999 | Chevrolet | S10 | Base Standard Cab Pickup 2-Door | 4.3L 262Cu. In. V6 GAS OHV Naturally Aspirated |
| 1999 | Chevrolet | S10 | LS Extended Cab Pickup 2-Door | 2.2L 2190CC 134Cu. In. l4 GAS OHV Naturally Aspirated |
| 1999 | Chevrolet | S10 | LS Extended Cab Pickup 2-Door | 4.3L 262Cu. In. V6 GAS OHV Naturally Aspirated |
| 1999 | Chevrolet | S10 | LS Extended Cab Pickup 3-Door | 2.2L 2190CC 134Cu. In. l4 GAS OHV Naturally Aspirated |
| 1999 | Chevrolet | S10 | LS Extended Cab Pickup 3-Door | 4.3L 262Cu. In. V6 GAS OHV Naturally Aspirated |
| 1999 | Chevrolet | S10 | LS Standard Cab Pickup 2-Door | 2.2L 2190CC 134Cu. In. l4 GAS OHV Naturally Aspirated |
| 1999 | Chevrolet | S10 | LS Standard Cab Pickup 2-Door | 4.3L 262Cu. In. V6 GAS OHV Naturally Aspirated |
| 1999 | Chevrolet | S10 | Xtreme Extended Cab Pickup 2-Door | 2.2L 2190CC 134Cu. In. l4 GAS OHV Naturally Aspirated |
| 1999 | Chevrolet | S10 | Xtreme Extended Cab Pickup 2-Door | 4.3L 262Cu. In. V6 GAS OHV Naturally Aspirated |
| 1999 | Chevrolet | S10 | Xtreme Extended Cab Pickup 3-Door | 2.2L 2190CC 134Cu. In. l4 GAS OHV Naturally Aspirated |
| 1999 | Chevrolet | S10 | Xtreme Extended Cab Pickup 3-Door | 4.3L 262Cu. In. V6 GAS OHV Naturally Aspirated |
| 1999 | Chevrolet | S10 | Xtreme Standard Cab Pickup 2-Door | 2.2L 2190CC 134Cu. In. l4 GAS OHV Naturally Aspirated |
| 1999 | Chevrolet | S10 | Xtreme Standard Cab Pickup 2-Door | 4.3L 262Cu. In. V6 GAS OHV Naturally Aspirated |
| 1999 | Chevrolet | S10 | ZR2 Extended Cab Pickup 2-Door | 4.3L 262Cu. In. V6 GAS OHV Naturally Aspirated |
| 1999 | Chevrolet | S10 | ZR2 Extended Cab Pickup 3-Door | 4.3L 262Cu. In. V6 GAS OHV Naturally Aspirated |
| 1999 | Chevrolet | S10 | ZR2 Standard Cab Pickup 2-Door | 4.3L 262Cu. In. V6 GAS OHV Naturally Aspirated |
| 1999 | Chevrolet | Silverado | LS Standard Cab Pickup 2-Door | 5.7L 350Cu. In. V8 GAS OHV Naturally Aspirated |
| 1999 | Chevrolet | Silverado | LT Standard Cab Pickup 2-Door | 5.7L 350Cu. In. V8 GAS OHV Naturally Aspirated |
| 1998 | Chevrolet | C2500 | 400 SS Standard Cab Pickup 2-Door | 5.7L 350Cu. In. V8 GAS OHV Naturally Aspirated |
| 1998 | Chevrolet | C2500 | Base Extended Cab Pickup 3-Door | 5.7L 350Cu. In. V8 GAS OHV Naturally Aspirated |
| 1998 | Chevrolet | C2500 | Custom Standard Cab Pickup 2-Door | 5.7L 350Cu. In. V8 GAS OHV Naturally Aspirated |
| 1998 | Chevrolet | Malibu | Base Sedan 4-Door | 2.4L 2392CC 146Cu. In. l4 GAS DOHC Naturally Aspirated |
| 1998 | Chevrolet | Malibu | Base Sedan 4-Door | 3.1L 189Cu. In. V6 GAS OHV Naturally Aspirated |
| 1998 | Chevrolet | Malibu | LS Sedan 4-Door | 3.1L 189Cu. In. V6 GAS OHV Naturally Aspirated |
| 1998 | Chevrolet | Metro | Base Hatchback 2-Door | 1.0L 993CC 61Cu. In. l3 GAS SOHC Naturally Aspirated |
| 1998 | Chevrolet | Metro | Base Sedan 4-Door | 1.0L 993CC 61Cu. In. l3 GAS SOHC Naturally Aspirated |
| 1998 | Chevrolet | Metro | LSi Hatchback 2-Door | 1.3L 1295CC 79Cu. In. l4 GAS SOHC Naturally Aspirated |
| 1998 | Chevrolet | Metro | LSi Sedan 4-Door | 1.3L 1295CC 79Cu. In. l4 GAS SOHC Naturally Aspirated |
| 1998 | Chevrolet | Monte Carlo | LS Coupe 2-Door | 3.1L 189Cu. In. V6 GAS OHV Naturally Aspirated |
| 1998 | Chevrolet | Monte Carlo | Z34 Coupe 2-Door | 3.8L 3800CC 231Cu. In. V6 GAS OHV Naturally Aspirated |
| 1998 | Chevrolet | Prizm | Base Sedan 4-Door | 1.8L 1794CC l4 GAS DOHC Naturally Aspirated |
| 1998 | Chevrolet | Prizm | LSi Sedan 4-Door | 1.8L 1794CC l4 GAS DOHC Naturally Aspirated |
| 1998 | Chevrolet | R15 | Base Standard Cab Pickup 2-Door | 4.1L 4097CC 250Cu. In. l6 GAS OHV Naturally Aspirated |
| 1998 | Chevrolet | S10 | Base Standard Cab Pickup 2-Door | 2.2L 2190CC 134Cu. In. l4 GAS OHV Naturally Aspirated |
| 1998 | Chevrolet | S10 | Base Standard Cab Pickup 2-Door | 4.3L 262Cu. In. V6 GAS OHV Naturally Aspirated |
| 1998 | Chevrolet | S10 | LS Extended Cab Pickup 2-Door | 2.2L 2190CC 134Cu. In. l4 GAS OHV Naturally Aspirated |
| 1998 | Chevrolet | S10 | LS Extended Cab Pickup 2-Door | 4.3L 262Cu. In. V6 GAS OHV Naturally Aspirated |
| 1998 | Chevrolet | S10 | LS Extended Cab Pickup 3-Door | 2.2L 2190CC 134Cu. In. l4 GAS OHV Naturally Aspirated |
| 1998 | Chevrolet | S10 | LS Extended Cab Pickup 3-Door | 4.3L 262Cu. In. V6 GAS OHV Naturally Aspirated |
| 1998 | Chevrolet | S10 | LS Standard Cab Pickup 2-Door | 2.2L 2190CC 134Cu. In. l4 GAS OHV Naturally Aspirated |
| 1998 | Chevrolet | S10 | LS Standard Cab Pickup 2-Door | 4.3L 262Cu. In. V6 GAS OHV Naturally Aspirated |
| 1998 | Chevrolet | S10 | SS Standard Cab Pickup 2-Door | 4.3L 262Cu. In. V6 GAS OHV Naturally Aspirated |
| 1998 | Chevrolet | S10 | ZR2 Extended Cab Pickup 2-Door | 4.3L 262Cu. In. V6 GAS OHV Naturally Aspirated |
| 1998 | Chevrolet | S10 | ZR2 Extended Cab Pickup 3-Door | 4.3L 262Cu. In. V6 GAS OHV Naturally Aspirated |
| 1998 | Chevrolet | S10 | ZR2 Standard Cab Pickup 2-Door | 4.3L 262Cu. In. V6 GAS OHV Naturally Aspirated |
| 1998 | Chevrolet | Silverado | LS Standard Cab Pickup 2-Door | 5.7L 350Cu. In. V8 GAS OHV Naturally Aspirated |
| 1998 | Chevrolet | Silverado | LT Standard Cab Pickup 2-Door | 5.7L 350Cu. In. V8 GAS OHV Naturally Aspirated |
| 1998 | Chevrolet | Silverado | LX Standard Cab Pickup 2-Door | 5.7L 350Cu. In. V8 GAS OHV Naturally Aspirated |
| 1997 | Chevrolet | C2500 | 400 SS Standard Cab Pickup 2-Door | 5.7L 350Cu. In. V8 GAS OHV Naturally Aspirated |
| 1997 | Chevrolet | C2500 | Custom Standard Cab Pickup 2-Door | 5.7L 350Cu. In. V8 GAS OHV Naturally Aspirated |
| 1997 | Chevrolet | Malibu | Base Sedan 4-Door | 2.4L 2392CC 146Cu. In. l4 GAS DOHC Naturally Aspirated |
| 1997 | Chevrolet | Malibu | Base Sedan 4-Door | 3.1L 189Cu. In. V6 GAS OHV Naturally Aspirated |
| 1997 | Chevrolet | Malibu | LS Sedan 4-Door | 3.1L 189Cu. In. V6 GAS OHV Naturally Aspirated |
| 1997 | Chevrolet | Malibu | LX Sedan 4-Door | 2.4L 2392CC 146Cu. In. l4 GAS DOHC Naturally Aspirated |
| 1997 | Chevrolet | Monte Carlo | LS Coupe 2-Door | 3.1L 189Cu. In. V6 GAS OHV Naturally Aspirated |
| 1997 | Chevrolet | Monte Carlo | Z34 Coupe 2-Door | 3.4L 207Cu. In. V6 GAS DOHC Naturally Aspirated |
| 1997 | Chevrolet | R15 | Base Standard Cab Pickup 2-Door | 4.1L 4097CC 250Cu. In. l6 GAS OHV Naturally Aspirated |
| 1997 | Chevrolet | S10 | Base Extended Cab Pickup 2-Door | 2.2L 2190CC 134Cu. In. l4 GAS OHV Naturally Aspirated |
| 1997 | Chevrolet | S10 | Base Extended Cab Pickup 2-Door | 4.3L 262Cu. In. V6 GAS OHV Naturally Aspirated |
| 1997 | Chevrolet | S10 | Base Standard Cab Pickup 2-Door | 2.2L 2190CC 134Cu. In. l4 GAS OHV Naturally Aspirated |
| 1997 | Chevrolet | S10 | Base Standard Cab Pickup 2-Door | 4.3L 262Cu. In. V6 GAS OHV Naturally Aspirated |
| 1997 | Chevrolet | S10 | LS Extended Cab Pickup 2-Door | 2.2L 2190CC 134Cu. In. l4 GAS OHV Naturally Aspirated |
| 1997 | Chevrolet | S10 | LS Extended Cab Pickup 2-Door | 4.3L 262Cu. In. V6 GAS OHV Naturally Aspirated |
| 1997 | Chevrolet | S10 | LS Extended Cab Pickup 3-Door | 2.2L 2190CC 134Cu. In. l4 GAS OHV Naturally Aspirated |
| 1997 | Chevrolet | S10 | LS Extended Cab Pickup 3-Door | 4.3L 262Cu. In. V6 GAS OHV Naturally Aspirated |
| 1997 | Chevrolet | S10 | LS Standard Cab Pickup 2-Door | 2.2L 2190CC 134Cu. In. l4 GAS OHV Naturally Aspirated |
| 1997 | Chevrolet | S10 | LS Standard Cab Pickup 2-Door | 4.3L 262Cu. In. V6 GAS OHV Naturally Aspirated |
| 1997 | Chevrolet | S10 | SS Standard Cab Pickup 2-Door | 4.3L 262Cu. In. V6 GAS OHV Naturally Aspirated |
| 1997 | Chevrolet | S10 | ZR2 Extended Cab Pickup 2-Door | 4.3L 262Cu. In. V6 GAS OHV Naturally Aspirated |
| 1997 | Chevrolet | S10 | ZR2 Extended Cab Pickup 3-Door | 4.3L 262Cu. In. V6 GAS OHV Naturally Aspirated |
| 1997 | Chevrolet | S10 | ZR2 Standard Cab Pickup 2-Door | 4.3L 262Cu. In. V6 GAS OHV Naturally Aspirated |
| 1997 | Chevrolet | Silverado | SLE Standard Cab Pickup 2-Door | 5.7L 350Cu. In. V8 GAS OHV Naturally Aspirated |
| 1997 | Chevrolet | Silverado | SLT Standard Cab Pickup 2-Door | 5.7L 350Cu. In. V8 GAS OHV Naturally Aspirated |
| 1997 | Chevrolet | Silverado | SLX Standard Cab Pickup 2-Door | 5.7L 350Cu. In. V8 GAS OHV Naturally Aspirated |
| 1996 | Chevrolet | C2500 | 400 SS Standard Cab Pickup 2-Door | 5.7L 350Cu. In. V8 GAS OHV Naturally Aspirated |
| 1996 | Chevrolet | C2500 | Custom Standard Cab Pickup 2-Door | 5.7L 350Cu. In. V8 GAS OHV Naturally Aspirated |
| 1996 | Chevrolet | Monte Carlo | LS Coupe 2-Door | 3.1L 189Cu. In. V6 GAS OHV Naturally Aspirated |
| 1996 | Chevrolet | Monte Carlo | Z34 Coupe 2-Door | 3.4L 207Cu. In. V6 GAS DOHC Naturally Aspirated |
| 1996 | Chevrolet | R15 | Base Standard Cab Pickup 2-Door | 4.1L 4097CC 250Cu. In. l6 GAS OHV Naturally Aspirated |
| 1996 | Chevrolet | S10 | Base Standard Cab Pickup 2-Door | 2.2L 2190CC 134Cu. In. l4 GAS OHV Naturally Aspirated |
| 1996 | Chevrolet | S10 | Base Standard Cab Pickup 2-Door | 4.3L 262Cu. In. V6 GAS OHV Naturally Aspirated |
| 1996 | Chevrolet | S10 | LS Extended Cab Pickup 2-Door | 2.2L 2190CC 134Cu. In. l4 GAS OHV Naturally Aspirated |
| 1996 | Chevrolet | S10 | LS Extended Cab Pickup 2-Door | 4.3L 262Cu. In. V6 GAS OHV Naturally Aspirated |
| 1996 | Chevrolet | S10 | LS Extended Cab Pickup 3-Door | 2.2L 2190CC 134Cu. In. l4 GAS OHV Naturally Aspirated |
| 1996 | Chevrolet | S10 | LS Extended Cab Pickup 3-Door | 4.3L 262Cu. In. V6 GAS OHV Naturally Aspirated |
| 1996 | Chevrolet | S10 | LS Standard Cab Pickup 2-Door | 2.2L 2190CC 134Cu. In. l4 GAS OHV Naturally Aspirated |
| 1996 | Chevrolet | S10 | LS Standard Cab Pickup 2-Door | 4.3L 262Cu. In. V6 GAS OHV Naturally Aspirated |
| 1996 | Chevrolet | S10 | SS Standard Cab Pickup 2-Door | 4.3L 262Cu. In. V6 GAS OHV Naturally Aspirated |
| 1996 | Chevrolet | S10 | ZR2 Extended Cab Pickup 2-Door | 4.3L 262Cu. In. V6 GAS OHV Naturally Aspirated |
| 1996 | Chevrolet | S10 | ZR2 Extended Cab Pickup 3-Door | 4.3L 262Cu. In. V6 GAS OHV Naturally Aspirated |
| 1996 | Chevrolet | S10 | ZR2 Standard Cab Pickup 2-Door | 4.3L 262Cu. In. V6 GAS OHV Naturally Aspirated |
| 1996 | Chevrolet | Silverado | SLE Standard Cab Pickup 2-Door | 5.7L 350Cu. In. V8 GAS OHV Naturally Aspirated |
| 1996 | Chevrolet | Silverado | SLX Standard Cab Pickup 2-Door | 5.7L 350Cu. In. V8 GAS OHV Naturally Aspirated |
| 1995 | Chevrolet | C2500 | 400 SS Standard Cab Pickup 2-Door | 5.7L 350Cu. In. V8 GAS OHV Naturally Aspirated |
| 1995 | Chevrolet | C2500 | 60th Anniversary Standard Cab Pickup 2-Door | 5.7L 350Cu. In. V8 GAS OHV Naturally Aspirated |
| 1995 | Chevrolet | C2500 | Custom Standard Cab Pickup 2-Door | 5.7L 350Cu. In. V8 GAS OHV Naturally Aspirated |
| 1995 | Chevrolet | Monte Carlo | LS Coupe 2-Door | 3.1L 189Cu. In. V6 GAS OHV Naturally Aspirated |
| 1995 | Chevrolet | Monte Carlo | Z34 Coupe 2-Door | 3.4L 207Cu. In. V6 GAS DOHC Naturally Aspirated |
| 1995 | Chevrolet | R15 | Base Standard Cab Pickup 2-Door | 4.1L 4097CC 250Cu. In. l6 GAS OHV Naturally Aspirated |
| 1995 | Chevrolet | S10 | Base Standard Cab Pickup 2-Door | 2.2L 2190CC 134Cu. In. l4 GAS OHV Naturally Aspirated |
| 1995 | Chevrolet | S10 | Base Standard Cab Pickup 2-Door | 4.3L 262Cu. In. V6 GAS OHV Naturally Aspirated |
| 1995 | Chevrolet | S10 | LS Extended Cab Pickup 2-Door | 2.2L 2190CC 134Cu. In. l4 GAS OHV Naturally Aspirated |
| 1995 | Chevrolet | S10 | LS Extended Cab Pickup 2-Door | 4.3L 262Cu. In. V6 GAS OHV Naturally Aspirated |
| 1995 | Chevrolet | S10 | LS Standard Cab Pickup 2-Door | 2.2L 2190CC 134Cu. In. l4 GAS OHV Naturally Aspirated |
| 1995 | Chevrolet | S10 | LS Standard Cab Pickup 2-Door | 4.3L 262Cu. In. V6 GAS OHV Naturally Aspirated |
| 1995 | Chevrolet | S10 | SS Standard Cab Pickup 2-Door | 4.3L 262Cu. In. V6 GAS OHV Naturally Aspirated |
| 1995 | Chevrolet | S10 | ZR2 Extended Cab Pickup 2-Door | 4.3L 262Cu. In. V6 GAS OHV Naturally Aspirated |
| 1995 | Chevrolet | S10 | ZR2 Extended Cab Pickup 3-Door | 4.3L 262Cu. In. V6 GAS OHV Naturally Aspirated |
| 1995 | Chevrolet | S10 | ZR2 Standard Cab Pickup 2-Door | 4.3L 262Cu. In. V6 GAS OHV Naturally Aspirated |
| 1995 | Chevrolet | Silverado | SLE Standard Cab Pickup 2-Door | 5.7L 350Cu. In. V8 GAS OHV Naturally Aspirated |
| 1995 | Chevrolet | Silverado | SLX Standard Cab Pickup 2-Door | 5.7L 350Cu. In. V8 GAS OHV Naturally Aspirated |
| 1994 | Chevrolet | S10 | Base Standard Cab Pickup 2-Door | 2.2L 2190CC 134Cu. In. l4 GAS OHV Naturally Aspirated |
| 1994 | Chevrolet | S10 | Base Standard Cab Pickup 2-Door | 4.3L 262Cu. In. V6 GAS OHV Naturally Aspirated |
| 1994 | Chevrolet | S10 | LS Extended Cab Pickup 2-Door | 2.2L 2190CC 134Cu. In. l4 GAS OHV Naturally Aspirated |
| 1994 | Chevrolet | S10 | LS Extended Cab Pickup 2-Door | 4.3L 262Cu. In. V6 GAS OHV Naturally Aspirated |
| 1994 | Chevrolet | S10 | LS Standard Cab Pickup 2-Door | 2.2L 2190CC 134Cu. In. l4 GAS OHV Naturally Aspirated |
| 1994 | Chevrolet | S10 | LS Standard Cab Pickup 2-Door | 4.3L 262Cu. In. V6 GAS OHV Naturally Aspirated |
| 1994 | Chevrolet | S10 | SS Standard Cab Pickup 2-Door | 4.3L 262Cu. In. V6 GAS OHV Naturally Aspirated |
| 1994 | Chevrolet | S10 | ZR2 Standard Cab Pickup 2-Door | 4.3L 262Cu. In. V6 GAS OHV Naturally Aspirated |
| 1994 | Chevrolet | S10 Blazer | Base Sport Utility 2-Door | 4.3L 262Cu. In. V6 GAS OHV Naturally Aspirated |
| 1994 | Chevrolet | S10 Blazer | Base Sport Utility 4-Door | 4.3L 262Cu. In. V6 GAS OHV Naturally Aspirated |
| 1994 | Chevrolet | S10 Blazer | LT Sport Utility 4-Door | 4.3L 262Cu. In. V6 GAS OHV Naturally Aspirated |
| 1994 | Chevrolet | S10 Blazer | Tahoe LT Sport Utility 2-Door | 4.3L 262Cu. In. V6 GAS OHV Naturally Aspirated |
| 1994 | Chevrolet | S10 Blazer | Tahoe LT Sport Utility 4-Door | 4.3L 262Cu. In. V6 GAS OHV Naturally Aspirated |
| 1994 | Chevrolet | S10 Blazer | Tahoe Sport Utility 2-Door | 4.3L 262Cu. In. V6 GAS OHV Naturally Aspirated |
| 1994 | Chevrolet | S10 Blazer | Tahoe Sport Utility 4-Door | 4.3L 262Cu. In. V6 GAS OHV Naturally Aspirated |
| 1993 | Chevrolet | S10 | Base Extended Cab Pickup 2-Door | 2.5L 2474CC 151Cu. In. l4 GAS OHV Naturally Aspirated |
| 1993 | Chevrolet | S10 | Base Extended Cab Pickup 2-Door | 2.8L 173Cu. In. V6 GAS OHV Naturally Aspirated |
| 1993 | Chevrolet | S10 | Base Extended Cab Pickup 2-Door | 4.3L 262Cu. In. V6 GAS OHV Naturally Aspirated |
| 1993 | Chevrolet | S10 | Base Standard Cab Pickup 2-Door | 2.5L 2474CC 151Cu. In. l4 GAS OHV Naturally Aspirated |
| 1993 | Chevrolet | S10 | Base Standard Cab Pickup 2-Door | 2.8L 173Cu. In. V6 GAS OHV Naturally Aspirated |
| 1993 | Chevrolet | S10 | Base Standard Cab Pickup 2-Door | 4.3L 262Cu. In. V6 GAS OHV Naturally Aspirated |
| 1993 | Chevrolet | S10 | EL Standard Cab Pickup 2-Door | 2.5L 2474CC 151Cu. In. l4 GAS OHV Naturally Aspirated |
| 1993 | Chevrolet | S10 | EL Standard Cab Pickup 2-Door | 2.8L 173Cu. In. V6 GAS OHV Naturally Aspirated |
| 1993 | Chevrolet | S10 | EL Standard Cab Pickup 2-Door | 4.3L 262Cu. In. V6 GAS OHV Naturally Aspirated |
| 1993 | Chevrolet | S10 Blazer | Base Sport Utility 2-Door | 4.3L 262Cu. In. V6 GAS OHV Naturally Aspirated |
| 1993 | Chevrolet | S10 Blazer | Base Sport Utility 4-Door | 4.3L 262Cu. In. V6 GAS OHV Naturally Aspirated |
| 1993 | Chevrolet | S10 Blazer | Tahoe LT Sport Utility 2-Door | 4.3L 262Cu. In. V6 GAS OHV Naturally Aspirated |
| 1993 | Chevrolet | S10 Blazer | Tahoe LT Sport Utility 4-Door | 4.3L 262Cu. In. V6 GAS OHV Naturally Aspirated |
| 1993 | Chevrolet | S10 Blazer | Tahoe Sport Utility 2-Door | 4.3L 262Cu. In. V6 GAS OHV Naturally Aspirated |
| 1993 | Chevrolet | S10 Blazer | Tahoe Sport Utility 4-Door | 4.3L 262Cu. In. V6 GAS OHV Naturally Aspirated |
| 1992 | Chevrolet | Metro | GSi Hatchback 2-Door | 1.3L 1295CC 79Cu. In. l4 GAS Naturally Aspirated |
| 1992 | Chevrolet | S10 | Base Extended Cab Pickup 2-Door | 2.5L 2474CC 151Cu. In. l4 GAS OHV Naturally Aspirated |
| 1992 | Chevrolet | S10 | Base Extended Cab Pickup 2-Door | 2.8L 173Cu. In. V6 GAS OHV Naturally Aspirated |
| 1992 | Chevrolet | S10 | Base Extended Cab Pickup 2-Door | 4.3L 262Cu. In. V6 GAS OHV Naturally Aspirated |
| 1992 | Chevrolet | S10 | Base Standard Cab Pickup 2-Door | 2.5L 2474CC 151Cu. In. l4 GAS OHV Naturally Aspirated |
| 1992 | Chevrolet | S10 | Base Standard Cab Pickup 2-Door | 2.8L 173Cu. In. V6 GAS OHV Naturally Aspirated |
| 1992 | Chevrolet | S10 | Base Standard Cab Pickup 2-Door | 4.3L 262Cu. In. V6 GAS OHV Naturally Aspirated |
| 1992 | Chevrolet | S10 | EL Standard Cab Pickup 2-Door | 2.5L 2474CC 151Cu. In. l4 GAS OHV Naturally Aspirated |
| 1992 | Chevrolet | S10 | EL Standard Cab Pickup 2-Door | 2.8L 173Cu. In. V6 GAS OHV Naturally Aspirated |
| 1992 | Chevrolet | S10 | EL Standard Cab Pickup 2-Door | 4.3L 262Cu. In. V6 GAS OHV Naturally Aspirated |
| 1992 | Chevrolet | S10 | Tahoe Extended Cab Pickup 2-Door | 2.5L 2474CC 151Cu. In. l4 GAS OHV Naturally Aspirated |
| 1992 | Chevrolet | S10 | Tahoe Extended Cab Pickup 2-Door | 2.8L 173Cu. In. V6 GAS OHV Naturally Aspirated |
| 1992 | Chevrolet | S10 | Tahoe Extended Cab Pickup 2-Door | 4.3L 262Cu. In. V6 GAS OHV Naturally Aspirated |
| 1992 | Chevrolet | S10 | Tahoe Standard Cab Pickup 2-Door | 2.5L 2474CC 151Cu. In. l4 GAS OHV Naturally Aspirated |
| 1992 | Chevrolet | S10 | Tahoe Standard Cab Pickup 2-Door | 2.8L 173Cu. In. V6 GAS OHV Naturally Aspirated |
| 1992 | Chevrolet | S10 | Tahoe Standard Cab Pickup 2-Door | 4.3L 262Cu. In. V6 GAS OHV Naturally Aspirated |
| 1992 | Chevrolet | S10 Blazer | Base Sport Utility 2-Door | 4.3L 262Cu. In. V6 GAS OHV Naturally Aspirated |
| 1992 | Chevrolet | S10 Blazer | Base Sport Utility 4-Door | 4.3L 262Cu. In. V6 GAS OHV Naturally Aspirated |
| 1992 | Chevrolet | S10 Blazer | Sport Sport Utility 2-Door | 4.3L 262Cu. In. V6 GAS OHV Naturally Aspirated |
| 1992 | Chevrolet | S10 Blazer | Sport Sport Utility 4-Door | 4.3L 262Cu. In. V6 GAS OHV Naturally Aspirated |
| 1992 | Chevrolet | S10 Blazer | Tahoe LT Sport Utility 2-Door | 4.3L 262Cu. In. V6 GAS OHV Naturally Aspirated |
| 1992 | Chevrolet | S10 Blazer | Tahoe LT Sport Utility 4-Door | 4.3L 262Cu. In. V6 GAS OHV Naturally Aspirated |
| 1992 | Chevrolet | S10 Blazer | Tahoe Sport Utility 2-Door | 4.3L 262Cu. In. V6 GAS OHV Naturally Aspirated |
| 1992 | Chevrolet | S10 Blazer | Tahoe Sport Utility 4-Door | 4.3L 262Cu. In. V6 GAS OHV Naturally Aspirated |
| 1991 | Chevrolet | R1500 Suburban | Scottsdale Sport Utility 4-Door | 5.7L 350Cu. In. V8 GAS OHV Naturally Aspirated |
| 1991 | Chevrolet | R1500 Suburban | Scottsdale Sport Utility 4-Door | 6.2L 379Cu. In. V8 DIESEL OHV Naturally Aspirated |
| 1991 | Chevrolet | R1500 Suburban | Silverado Sport Utility 4-Door | 5.7L 350Cu. In. V8 GAS OHV Naturally Aspirated |
| 1991 | Chevrolet | R1500 Suburban | Silverado Sport Utility 4-Door | 6.2L 379Cu. In. V8 DIESEL OHV Naturally Aspirated |
| 1991 | Chevrolet | S10 | Baja Extended Cab Pickup 2-Door | 2.5L 2474CC 151Cu. In. l4 GAS OHV Naturally Aspirated |
| 1991 | Chevrolet | S10 | Baja Extended Cab Pickup 2-Door | 2.8L 173Cu. In. V6 GAS OHV Naturally Aspirated |
| 1991 | Chevrolet | S10 | Baja Extended Cab Pickup 2-Door | 4.3L 262Cu. In. V6 GAS OHV Naturally Aspirated |
| 1991 | Chevrolet | S10 | Baja Standard Cab Pickup 2-Door | 2.5L 2474CC 151Cu. In. l4 GAS OHV Naturally Aspirated |
| 1991 | Chevrolet | S10 | Baja Standard Cab Pickup 2-Door | 2.8L 173Cu. In. V6 GAS OHV Naturally Aspirated |
| 1991 | Chevrolet | S10 | Baja Standard Cab Pickup 2-Door | 4.3L 262Cu. In. V6 GAS OHV Naturally Aspirated |
| 1991 | Chevrolet | S10 | Base Extended Cab Pickup 2-Door | 2.5L 2474CC 151Cu. In. l4 GAS OHV Naturally Aspirated |
| 1991 | Chevrolet | S10 | Base Extended Cab Pickup 2-Door | 2.8L 173Cu. In. V6 GAS OHV Naturally Aspirated |
| 1991 | Chevrolet | S10 | Base Extended Cab Pickup 2-Door | 4.3L 262Cu. In. V6 GAS OHV Naturally Aspirated |
| 1991 | Chevrolet | S10 | Base Standard Cab Pickup 2-Door | 2.5L 2474CC 151Cu. In. l4 GAS OHV Naturally Aspirated |
| 1991 | Chevrolet | S10 | Base Standard Cab Pickup 2-Door | 2.8L 173Cu. In. V6 GAS OHV Naturally Aspirated |
| 1991 | Chevrolet | S10 | Base Standard Cab Pickup 2-Door | 4.3L 262Cu. In. V6 GAS OHV Naturally Aspirated |
| 1991 | Chevrolet | S10 | Tahoe Extended Cab Pickup 2-Door | 2.5L 2474CC 151Cu. In. l4 GAS OHV Naturally Aspirated |
| 1991 | Chevrolet | S10 | Tahoe Extended Cab Pickup 2-Door | 2.8L 173Cu. In. V6 GAS OHV Naturally Aspirated |
| 1991 | Chevrolet | S10 | Tahoe Extended Cab Pickup 2-Door | 4.3L 262Cu. In. V6 GAS OHV Naturally Aspirated |
| 1991 | Chevrolet | S10 | Tahoe Standard Cab Pickup 2-Door | 2.5L 2474CC 151Cu. In. l4 GAS OHV Naturally Aspirated |
| 1991 | Chevrolet | S10 | Tahoe Standard Cab Pickup 2-Door | 2.8L 173Cu. In. V6 GAS OHV Naturally Aspirated |
| 1991 | Chevrolet | S10 | Tahoe Standard Cab Pickup 2-Door | 4.3L 262Cu. In. V6 GAS OHV Naturally Aspirated |
| 1991 | Chevrolet | S10 Blazer | Base Sport Utility 2-Door | 4.3L 262Cu. In. V6 GAS OHV Naturally Aspirated |
| 1991 | Chevrolet | S10 Blazer | Base Sport Utility 4-Door | 4.3L 262Cu. In. V6 GAS OHV Naturally Aspirated |
| 1991 | Chevrolet | S10 Blazer | Tahoe LT Sport Utility 2-Door | 4.3L 262Cu. In. V6 GAS OHV Naturally Aspirated |
| 1991 | Chevrolet | S10 Blazer | Tahoe LT Sport Utility 4-Door | 4.3L 262Cu. In. V6 GAS OHV Naturally Aspirated |
| 1991 | Chevrolet | S10 Blazer | Tahoe Sport Utility 2-Door | 4.3L 262Cu. In. V6 GAS OHV Naturally Aspirated |
| 1991 | Chevrolet | S10 Blazer | Tahoe Sport Utility 4-Door | 4.3L 262Cu. In. V6 GAS OHV Naturally Aspirated |
| 1990 | Chevrolet | R1500 Suburban | Scottsdale Sport Utility 4-Door | 5.7L 350Cu. In. V8 GAS OHV Naturally Aspirated |
| 1990 | Chevrolet | R1500 Suburban | Scottsdale Sport Utility 4-Door | 6.2L 379Cu. In. V8 DIESEL OHV Naturally Aspirated |
| 1990 | Chevrolet | R1500 Suburban | Silverado Sport Utility 4-Door | 5.7L 350Cu. In. V8 GAS OHV Naturally Aspirated |
| 1990 | Chevrolet | R1500 Suburban | Silverado Sport Utility 4-Door | 6.2L 379Cu. In. V8 DIESEL OHV Naturally Aspirated |
| 1990 | Chevrolet | S10 | Base Extended Cab Pickup 2-Door | 2.5L 2474CC 151Cu. In. l4 GAS OHV Naturally Aspirated |
| 1990 | Chevrolet | S10 | Base Extended Cab Pickup 2-Door | 2.8L 173Cu. In. V6 GAS OHV Naturally Aspirated |
| 1990 | Chevrolet | S10 | Base Extended Cab Pickup 2-Door | 4.3L 262Cu. In. V6 GAS OHV Naturally Aspirated |
| 1990 | Chevrolet | S10 | Base Standard Cab Pickup 2-Door | 2.5L 2474CC 151Cu. In. l4 GAS OHV Naturally Aspirated |
| 1990 | Chevrolet | S10 | Base Standard Cab Pickup 2-Door | 2.8L 173Cu. In. V6 GAS OHV Naturally Aspirated |
| 1990 | Chevrolet | S10 | Base Standard Cab Pickup 2-Door | 4.3L 262Cu. In. V6 GAS OHV Naturally Aspirated |
| 1990 | Chevrolet | S10 | Durango Extended Cab Pickup 2-Door | 2.5L 2474CC 151Cu. In. l4 GAS OHV Naturally Aspirated |
| 1990 | Chevrolet | S10 | Durango Extended Cab Pickup 2-Door | 2.8L 173Cu. In. V6 GAS OHV Naturally Aspirated |
| 1990 | Chevrolet | S10 | Durango Extended Cab Pickup 2-Door | 4.3L 262Cu. In. V6 GAS OHV Naturally Aspirated |
| 1990 | Chevrolet | S10 | Durango Standard Cab Pickup 2-Door | 2.5L 2474CC 151Cu. In. l4 GAS OHV Naturally Aspirated |
| 1990 | Chevrolet | S10 | Durango Standard Cab Pickup 2-Door | 2.8L 173Cu. In. V6 GAS OHV Naturally Aspirated |
| 1990 | Chevrolet | S10 | Durango Standard Cab Pickup 2-Door | 4.3L 262Cu. In. V6 GAS OHV Naturally Aspirated |
| 1990 | Chevrolet | S10 | Tahoe Extended Cab Pickup 2-Door | 2.5L 2474CC 151Cu. In. l4 GAS OHV Naturally Aspirated |
| 1990 | Chevrolet | S10 | Tahoe Extended Cab Pickup 2-Door | 2.8L 173Cu. In. V6 GAS OHV Naturally Aspirated |
| 1990 | Chevrolet | S10 | Tahoe Extended Cab Pickup 2-Door | 4.3L 262Cu. In. V6 GAS OHV Naturally Aspirated |
| 1990 | Chevrolet | S10 | Tahoe Standard Cab Pickup 2-Door | 2.5L 2474CC 151Cu. In. l4 GAS OHV Naturally Aspirated |
| 1990 | Chevrolet | S10 | Tahoe Standard Cab Pickup 2-Door | 2.8L 173Cu. In. V6 GAS OHV Naturally Aspirated |
| 1990 | Chevrolet | S10 | Tahoe Standard Cab Pickup 2-Door | 4.3L 262Cu. In. V6 GAS OHV Naturally Aspirated |
| 1990 | Chevrolet | S10 Blazer | Base Sport Utility 2-Door | 4.3L 262Cu. In. V6 GAS OHV Naturally Aspirated |
| 1990 | Chevrolet | S10 Blazer | Sport Sport Utility 2-Door | 4.3L 262Cu. In. V6 GAS OHV Naturally Aspirated |
| 1990 | Chevrolet | S10 Blazer | Tahoe Sport Utility 2-Door | 4.3L 262Cu. In. V6 GAS OHV Naturally Aspirated |
| 1989 | Chevrolet | R1500 Suburban | Scottsdale Sport Utility 4-Door | 5.7L 350Cu. In. V8 GAS OHV Naturally Aspirated |
| 1989 | Chevrolet | R1500 Suburban | Scottsdale Sport Utility 4-Door | 6.2L 379Cu. In. V8 DIESEL OHV Naturally Aspirated |
| 1989 | Chevrolet | R1500 Suburban | Silverado Sport Utility 4-Door | 5.7L 350Cu. In. V8 GAS OHV Naturally Aspirated |
| 1989 | Chevrolet | R1500 Suburban | Silverado Sport Utility 4-Door | 6.2L 379Cu. In. V8 DIESEL OHV Naturally Aspirated |
| 1989 | Chevrolet | S10 Blazer | Base Sport Utility 2-Door | 2.8L 173Cu. In. V6 GAS OHV Naturally Aspirated |
| 1989 | Chevrolet | S10 Blazer | Base Sport Utility 2-Door | 4.3L 262Cu. In. V6 GAS OHV Naturally Aspirated |
| 1989 | Chevrolet | S10 Blazer | High Country Sport Utility 2-Door | 2.8L 173Cu. In. V6 GAS OHV Naturally Aspirated |
| 1989 | Chevrolet | S10 Blazer | High Country Sport Utility 2-Door | 4.3L 262Cu. In. V6 GAS OHV Naturally Aspirated |
| 1989 | Chevrolet | S10 Blazer | Sport Sport Utility 2-Door | 2.8L 173Cu. In. V6 GAS OHV Naturally Aspirated |
| 1989 | Chevrolet | S10 Blazer | Sport Sport Utility 2-Door | 4.3L 262Cu. In. V6 GAS OHV Naturally Aspirated |
| 1988 | Chevrolet | S10 Blazer | Base Sport Utility 2-Door | 2.5L 2474CC 151Cu. In. l4 GAS OHV Naturally Aspirated |
| 1988 | Chevrolet | S10 Blazer | Base Sport Utility 2-Door | 2.8L 173Cu. In. V6 GAS OHV Naturally Aspirated |
| 1988 | Chevrolet | S10 Blazer | Base Sport Utility 2-Door | 4.3L 262Cu. In. V6 GAS OHV Naturally Aspirated |
| 1988 | Chevrolet | S10 Blazer | High Country Sport Utility 2-Door | 2.5L 2474CC 151Cu. In. l4 GAS OHV Naturally Aspirated |
| 1988 | Chevrolet | S10 Blazer | High Country Sport Utility 2-Door | 2.8L 173Cu. In. V6 GAS OHV Naturally Aspirated |
| 1988 | Chevrolet | S10 Blazer | High Country Sport Utility 2-Door | 4.3L 262Cu. In. V6 GAS OHV Naturally Aspirated |
| 1988 | Chevrolet | S10 Blazer | Sport Sport Utility 2-Door | 2.5L 2474CC 151Cu. In. l4 GAS OHV Naturally Aspirated |
| 1988 | Chevrolet | S10 Blazer | Sport Sport Utility 2-Door | 2.8L 173Cu. In. V6 GAS OHV Naturally Aspirated |
| 1988 | Chevrolet | S10 Blazer | Sport Sport Utility 2-Door | 4.3L 262Cu. In. V6 GAS OHV Naturally Aspirated |
| 1988 | Chevrolet | S10 Blazer | Tahoe Sport Utility 2-Door | 2.5L 2474CC 151Cu. In. l4 GAS OHV Naturally Aspirated |
| 1988 | Chevrolet | S10 Blazer | Tahoe Sport Utility 2-Door | 2.8L 173Cu. In. V6 GAS OHV Naturally Aspirated |
| 1988 | Chevrolet | S10 Blazer | Tahoe Sport Utility 2-Door | 4.3L 262Cu. In. V6 GAS OHV Naturally Aspirated |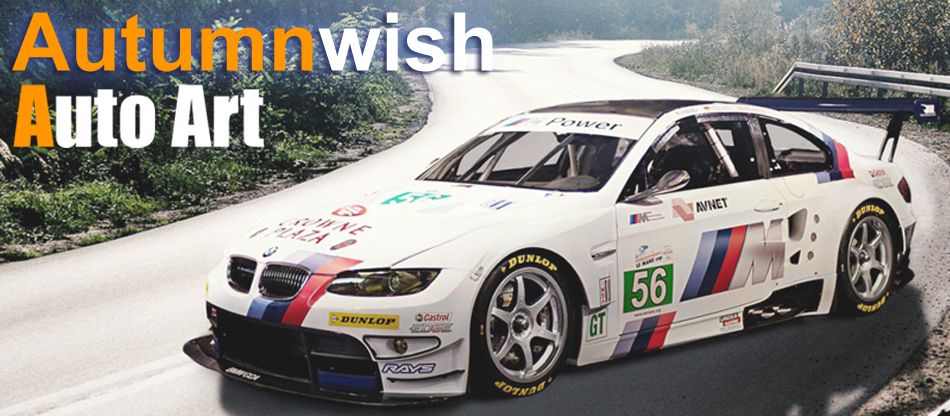 P

roduction Description:


W

e

do our best to describe the product, please make sure you read the description and all the photos below before purchase. If you have any questions, please feel free to contact us.




Black Carbon Fiber Look Painted License Plate Frame(pair)

COMPATIBILITY:PACKAGE INCLUDES:
2 x US size License Plate Frame

FEATURES:

100% Brand new
Made of high quality ABS plastic(painted black carbon fiber look)
Direct bolt on part, easy to install
INSTALLATION:
Installation instruction manual NOT included
Professional installation is strongly recommended.
Product Pictures

Share