Fit 08-11 W204 4DR Chrome Housing Clear Marker Bumper Corner Signal Light Lamp
Regular price
Sale price
$16.99
Unit price
per
Sale
Sold out
Compatible Vehicles
| Year | Make | Model | Trim | Engine |
| --- | --- | --- | --- | --- |
| 2011 | Mercedes-Benz | C300 | 4Matic Luxury Sedan 4-Door | 3.0L 2996CC V6 GAS DOHC Naturally Aspirated |
| 2011 | Mercedes-Benz | C300 | 4Matic Sport Sedan 4-Door | 3.0L 2996CC V6 GAS DOHC Naturally Aspirated |
| 2011 | Mercedes-Benz | C300 | Elegance Sedan 4-Door | 3.0L 2996CC 183Cu. In. V6 GAS DOHC Naturally Aspirated |
| 2011 | Mercedes-Benz | C300 | Luxury Sedan 4-Door | 3.0L 2996CC V6 GAS DOHC Naturally Aspirated |
| 2011 | Mercedes-Benz | C300 | Sport Sedan 4-Door | 3.0L 2996CC 183Cu. In. V6 GAS DOHC Naturally Aspirated |
| 2011 | Mercedes-Benz | C300 | Sport Sedan 4-Door | 3.0L 2996CC V6 FLEX DOHC Naturally Aspirated |
| 2011 | Mercedes-Benz | C300 | Sport Sedan 4-Door | 3.0L 2996CC V6 GAS DOHC Naturally Aspirated |
| 2011 | Mercedes-Benz | C300 | Sport Sedan 4-Door | 3.5L 3498CC 213Cu. In. V6 GAS DOHC Naturally Aspirated |
| 2011 | Mercedes-Benz | C350 | 4Matic Sedan 4-Door | 3.5L 3498CC V6 GAS DOHC Naturally Aspirated |
| 2011 | Mercedes-Benz | C350 | Sport Sedan 4-Door | 3.5L 3498CC V6 GAS DOHC Naturally Aspirated |
| 2011 | Mercedes-Benz | C63 AMG | Base Sedan 4-Door | 6.3L 6208CC V8 GAS DOHC Naturally Aspirated |
| 2010 | Mercedes-Benz | C300 | 4Matic Luxury Sedan 4-Door | 3.0L 2996CC V6 GAS DOHC Naturally Aspirated |
| 2010 | Mercedes-Benz | C300 | 4Matic Sedan 4-Door | 3.0L 2996CC V6 GAS DOHC Naturally Aspirated |
| 2010 | Mercedes-Benz | C300 | 4Matic Sport Sedan 4-Door | 3.0L 2996CC V6 GAS DOHC Naturally Aspirated |
| 2010 | Mercedes-Benz | C300 | Base Sedan 4-Door | 3.0L 2996CC V6 GAS DOHC Naturally Aspirated |
| 2010 | Mercedes-Benz | C300 | Classic Sedan 4-Door | 3.0L 2996CC 183Cu. In. V6 GAS DOHC Naturally Aspirated |
| 2010 | Mercedes-Benz | C300 | Elegance Sedan 4-Door | 3.0L 2996CC 183Cu. In. V6 GAS DOHC Naturally Aspirated |
| 2010 | Mercedes-Benz | C300 | Luxury Sedan 4-Door | 3.0L 2996CC V6 GAS DOHC Naturally Aspirated |
| 2010 | Mercedes-Benz | C300 | Sport Sedan 4-Door | 3.0L 2996CC 183Cu. In. V6 GAS DOHC Naturally Aspirated |
| 2010 | Mercedes-Benz | C300 | Sport Sedan 4-Door | 3.0L 2996CC V6 FLEX DOHC Naturally Aspirated |
| 2010 | Mercedes-Benz | C300 | Sport Sedan 4-Door | 3.0L 2996CC V6 GAS DOHC Naturally Aspirated |
| 2010 | Mercedes-Benz | C300 | Sport Sedan 4-Door | 3.5L 3498CC 213Cu. In. V6 GAS DOHC Naturally Aspirated |
| 2010 | Mercedes-Benz | C350 | 4Matic Sedan 4-Door | 3.5L 3498CC V6 GAS DOHC Naturally Aspirated |
| 2010 | Mercedes-Benz | C350 | Base Sedan 4-Door | 3.5L 3498CC V6 GAS DOHC Naturally Aspirated |
| 2010 | Mercedes-Benz | C350 | Sport Sedan 4-Door | 3.5L 3498CC V6 GAS DOHC Naturally Aspirated |
| 2010 | Mercedes-Benz | C63 AMG | Base Sedan 4-Door | 6.3L 6208CC V8 GAS DOHC Naturally Aspirated |
| 2009 | Mercedes-Benz | C300 | 4Matic Luxury Sedan 4-Door | 3.0L 2996CC V6 FLEX DOHC Naturally Aspirated |
| 2009 | Mercedes-Benz | C300 | 4Matic Luxury Sedan 4-Door | 3.0L 2996CC V6 GAS DOHC Naturally Aspirated |
| 2009 | Mercedes-Benz | C300 | 4Matic Sedan 4-Door | 3.0L 2996CC V6 GAS DOHC Naturally Aspirated |
| 2009 | Mercedes-Benz | C300 | 4Matic Sport Sedan 4-Door | 3.0L 2996CC V6 FLEX DOHC Naturally Aspirated |
| 2009 | Mercedes-Benz | C300 | 4Matic Sport Sedan 4-Door | 3.0L 2996CC V6 GAS DOHC Naturally Aspirated |
| 2009 | Mercedes-Benz | C300 | Base Sedan 4-Door | 3.0L 2996CC V6 GAS DOHC Naturally Aspirated |
| 2009 | Mercedes-Benz | C300 | Luxury Sedan 4-Door | 3.0L 2996CC V6 FLEX DOHC Naturally Aspirated |
| 2009 | Mercedes-Benz | C300 | Luxury Sedan 4-Door | 3.0L 2996CC V6 GAS DOHC Naturally Aspirated |
| 2009 | Mercedes-Benz | C300 | Sport Sedan 4-Door | 3.0L 2996CC V6 FLEX DOHC Naturally Aspirated |
| 2009 | Mercedes-Benz | C300 | Sport Sedan 4-Door | 3.0L 2996CC V6 GAS DOHC Naturally Aspirated |
| 2009 | Mercedes-Benz | C350 | 4Matic Sedan 4-Door | 3.5L 3498CC V6 GAS DOHC Naturally Aspirated |
| 2009 | Mercedes-Benz | C350 | Base Sedan 4-Door | 3.5L 3498CC V6 GAS DOHC Naturally Aspirated |
| 2009 | Mercedes-Benz | C350 | Sport Sedan 4-Door | 3.5L 3498CC V6 GAS DOHC Naturally Aspirated |
| 2009 | Mercedes-Benz | C63 AMG | Base Sedan 4-Door | 6.3L 6208CC V8 GAS DOHC Naturally Aspirated |
| 2008 | Mercedes-Benz | C300 | 4Matic Luxury Sedan 4-Door | 3.0L 2996CC V6 FLEX DOHC Naturally Aspirated |
| 2008 | Mercedes-Benz | C300 | 4Matic Luxury Sedan 4-Door | 3.0L 2996CC V6 GAS DOHC Naturally Aspirated |
| 2008 | Mercedes-Benz | C300 | 4Matic Sedan 4-Door | 3.0L 2996CC V6 GAS DOHC Naturally Aspirated |
| 2008 | Mercedes-Benz | C300 | 4Matic Sport Sedan 4-Door | 3.0L 2996CC V6 FLEX DOHC Naturally Aspirated |
| 2008 | Mercedes-Benz | C300 | 4Matic Sport Sedan 4-Door | 3.0L 2996CC V6 GAS DOHC Naturally Aspirated |
| 2008 | Mercedes-Benz | C300 | Base Sedan 4-Door | 3.0L 2996CC V6 GAS DOHC Naturally Aspirated |
| 2008 | Mercedes-Benz | C300 | Luxury Sedan 4-Door | 3.0L 2996CC V6 FLEX DOHC Naturally Aspirated |
| 2008 | Mercedes-Benz | C300 | Luxury Sedan 4-Door | 3.0L 2996CC V6 GAS DOHC Naturally Aspirated |
| 2008 | Mercedes-Benz | C300 | Sport Sedan 4-Door | 3.0L 2996CC V6 FLEX DOHC Naturally Aspirated |
| 2008 | Mercedes-Benz | C300 | Sport Sedan 4-Door | 3.0L 2996CC V6 GAS DOHC Naturally Aspirated |
| 2008 | Mercedes-Benz | C350 | 4Matic Sedan 4-Door | 3.5L 3498CC V6 GAS DOHC Naturally Aspirated |
| 2008 | Mercedes-Benz | C350 | Base Sedan 4-Door | 3.5L 3498CC V6 GAS DOHC Naturally Aspirated |
| 2008 | Mercedes-Benz | C350 | Sport Sedan 4-Door | 3.5L 3498CC V6 GAS DOHC Naturally Aspirated |
| 2008 | Mercedes-Benz | C63 AMG | Base Sedan 4-Door | 6.3L 6208CC V8 GAS DOHC Naturally Aspirated |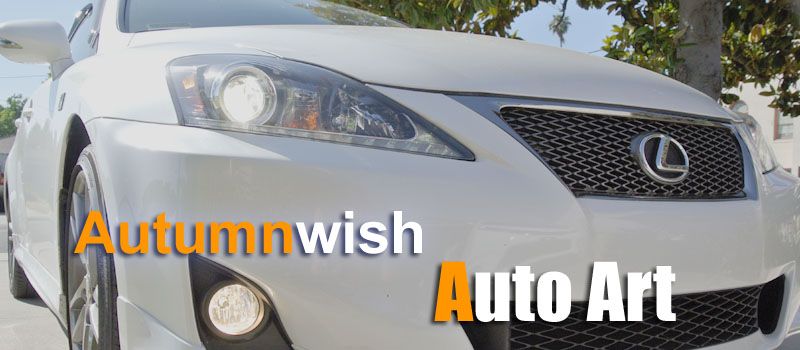 P

roduction Description:


W

e

do our best to describe the product, please make sure you read the description and all the photos below before purchase. If you have any questions, please feel free to contact us.




A Pair of Chrome Housing Bumper Light

COMPATIBILITY:
2008-2011 Mercedes Benz C300/ C350/ C63 AMG Sedan
PACKAGE INCLUDES:
1 x Left side bumper light
1 x Right side bumper light
FEATURES:
Brand New in Box, Never Been Opened or Installed Before

Made By OEM Approved Manufacturer. Top quality And Perfect Fitment

Directly replacement, No Modification Needed, Easy Installation
INSTALLATION:
Professional installation is strongly recommended.
Product Pictures

Share