Fit Durango Bolt On Unpainted Flexible PU Rear Bumper Diffuser Chin Lip Add On
Regular price
Sale price
$29.99
Unit price
per
Sale
Sold out
Compatible Vehicles
| Year | Make | Model | Trim | Engine |
| --- | --- | --- | --- | --- |
| 2014 | Dodge | Charger | Pursuit Sedan 4-Door | 3.6L 3604CC 220Cu. In. V6 FLEX DOHC Naturally Aspirated |
| 2014 | Dodge | Charger | Pursuit Sedan 4-Door | 3.6L 3604CC 220Cu. In. V6 GAS DOHC Naturally Aspirated |
| 2014 | Dodge | Charger | Pursuit Sedan 4-Door | 5.7L 345Cu. In. V8 GAS OHV Naturally Aspirated |
| 2014 | Dodge | Charger | R/T Sedan 4-Door | 5.7L 345Cu. In. V8 GAS OHV Naturally Aspirated |
| 2014 | Dodge | Charger | R/T Sedan 4-Door | 5.7L 5654CC 345Cu. In. V8 GAS OHV Naturally Aspirated |
| 2014 | Dodge | Charger | SE Sedan 4-Door | 3.6L 3604CC 220Cu. In. V6 FLEX DOHC Naturally Aspirated |
| 2014 | Dodge | Charger | SE Sedan 4-Door | 3.6L 3604CC 220Cu. In. V6 GAS DOHC Naturally Aspirated |
| 2014 | Dodge | Charger | SRT8 Sedan 4-Door | 6.4L 6424CC 392Cu. In. V8 GAS OHV Naturally Aspirated |
| 2014 | Dodge | Charger | SXT Plus Sedan 4-Door | 3.6L 3604CC 220Cu. In. V6 FLEX DOHC Naturally Aspirated |
| 2014 | Dodge | Charger | SXT Plus Sedan 4-Door | 3.6L 3604CC 220Cu. In. V6 GAS DOHC Naturally Aspirated |
| 2014 | Dodge | Charger | SXT Sedan 4-Door | 3.6L 3604CC 220Cu. In. V6 FLEX DOHC Naturally Aspirated |
| 2014 | Dodge | Charger | SXT Sedan 4-Door | 3.6L 3604CC 220Cu. In. V6 GAS DOHC Naturally Aspirated |
| 2014 | Dodge | Dart | Aero Sedan 4-Door | 1.4L 1368CC 83Cu. In. l4 GAS SOHC Turbocharged |
| 2014 | Dodge | Dart | GT Sedan 4-Door | 2.4L 2360CC 144Cu. In. l4 GAS SOHC Naturally Aspirated |
| 2014 | Dodge | Dart | Limited Sedan 4-Door | 2.4L 2360CC 144Cu. In. l4 GAS SOHC Naturally Aspirated |
| 2014 | Dodge | Dart | SE Sedan 4-Door | 2.0L 1995CC 122Cu. In. l4 GAS DOHC Naturally Aspirated |
| 2014 | Dodge | Dart | SXT Sedan 4-Door | 2.4L 2360CC 144Cu. In. l4 GAS SOHC Naturally Aspirated |
| 2014 | Dodge | Durango | Citadel Sport Utility 4-Door | 3.6L 3604CC 220Cu. In. V6 FLEX DOHC Naturally Aspirated |
| 2014 | Dodge | Durango | Citadel Sport Utility 4-Door | 5.7L 345Cu. In. V8 GAS OHV Naturally Aspirated |
| 2014 | Dodge | Durango | Limited Sport Utility 4-Door | 3.6L 3604CC 220Cu. In. V6 FLEX DOHC Naturally Aspirated |
| 2014 | Dodge | Durango | Limited Sport Utility 4-Door | 3.6L 3604CC 220Cu. In. V6 GAS DOHC Naturally Aspirated |
| 2014 | Dodge | Durango | Limited Sport Utility 4-Door | 5.7L 345Cu. In. V8 GAS OHV Naturally Aspirated |
| 2014 | Dodge | Durango | R/T Sport Utility 4-Door | 5.7L 345Cu. In. V8 GAS OHV Naturally Aspirated |
| 2014 | Dodge | Durango | R/T Sport Utility 4-Door | 5.7L 5654CC 345Cu. In. V8 GAS OHV Naturally Aspirated |
| 2014 | Dodge | Durango | Rallye Sport Utility 4-Door | 3.6L 3604CC 220Cu. In. V6 FLEX DOHC Naturally Aspirated |
| 2014 | Dodge | Durango | Special Service Sport Utility 4-Door | 3.6L 3604CC 220Cu. In. V6 FLEX DOHC Naturally Aspirated |
| 2014 | Dodge | Durango | Special Service Sport Utility 4-Door | 5.7L 345Cu. In. V8 GAS OHV Naturally Aspirated |
| 2014 | Dodge | Durango | SXT Sport Utility 4-Door | 3.6L 3604CC 220Cu. In. V6 FLEX DOHC Naturally Aspirated |
| 2013 | Dodge | Charger | R/T Sedan 4-Door | 5.7L 345Cu. In. V8 GAS OHV Naturally Aspirated |
| 2013 | Dodge | Charger | SE Sedan 4-Door | 3.6L 3604CC 220Cu. In. V6 FLEX DOHC Naturally Aspirated |
| 2013 | Dodge | Charger | SE Sedan 4-Door | 3.6L 3604CC 220Cu. In. V6 GAS DOHC Naturally Aspirated |
| 2013 | Dodge | Charger | SE Sedan 4-Door | 5.7L 345Cu. In. V8 GAS OHV Naturally Aspirated |
| 2013 | Dodge | Charger | SRT8 Sedan 4-Door | 6.4L 6424CC 392Cu. In. V8 GAS OHV Naturally Aspirated |
| 2013 | Dodge | Charger | SXT Plus Sedan 4-Door | 3.6L 3604CC 220Cu. In. V6 FLEX DOHC Naturally Aspirated |
| 2013 | Dodge | Charger | SXT Plus Sedan 4-Door | 3.6L 3604CC 220Cu. In. V6 GAS DOHC Naturally Aspirated |
| 2013 | Dodge | Charger | SXT Sedan 4-Door | 3.6L 3604CC 220Cu. In. V6 FLEX DOHC Naturally Aspirated |
| 2013 | Dodge | Charger | SXT Sedan 4-Door | 3.6L 3604CC 220Cu. In. V6 GAS DOHC Naturally Aspirated |
| 2013 | Dodge | Dart | Aero Sedan 4-Door | 1.4L 1368CC 83Cu. In. l4 GAS SOHC Turbocharged |
| 2013 | Dodge | Dart | GT Sedan 4-Door | 2.4L 2360CC 144Cu. In. l4 GAS SOHC Naturally Aspirated |
| 2013 | Dodge | Dart | Limited Sedan 4-Door | 1.4L 1368CC 83Cu. In. l4 GAS SOHC Turbocharged |
| 2013 | Dodge | Dart | Limited Sedan 4-Door | 2.0L 1995CC 122Cu. In. l4 GAS DOHC Naturally Aspirated |
| 2013 | Dodge | Dart | R/T Sedan 4-Door | 2.4L 2360CC 144Cu. In. l4 GAS SOHC Naturally Aspirated |
| 2013 | Dodge | Dart | Rallye Sedan 4-Door | 1.4L 1368CC 83Cu. In. l4 GAS SOHC Turbocharged |
| 2013 | Dodge | Dart | Rallye Sedan 4-Door | 2.0L 1995CC 122Cu. In. l4 GAS DOHC Naturally Aspirated |
| 2013 | Dodge | Dart | SE Sedan 4-Door | 2.0L 1995CC 122Cu. In. l4 GAS DOHC Naturally Aspirated |
| 2013 | Dodge | Dart | SXT Sedan 4-Door | 1.4L 1368CC 83Cu. In. l4 GAS SOHC Turbocharged |
| 2013 | Dodge | Dart | SXT Sedan 4-Door | 2.0L 1995CC 122Cu. In. l4 GAS DOHC Naturally Aspirated |
| 2013 | Dodge | Durango | Base Sport Utility 4-Door | 3.6L 3604CC 220Cu. In. V6 GAS DOHC Naturally Aspirated |
| 2013 | Dodge | Durango | Citadel Sport Utility 4-Door | 3.6L 3604CC 220Cu. In. V6 FLEX DOHC Naturally Aspirated |
| 2013 | Dodge | Durango | Citadel Sport Utility 4-Door | 5.7L 345Cu. In. V8 GAS OHV Naturally Aspirated |
| 2013 | Dodge | Durango | Citadel Sport Utility 4-Door | 5.7L 5654CC 345Cu. In. V8 GAS OHV Naturally Aspirated |
| 2013 | Dodge | Durango | Crew Luxe Sport Utility 4-Door | 3.6L 3604CC 220Cu. In. V6 GAS DOHC Naturally Aspirated |
| 2013 | Dodge | Durango | Crew Luxe Sport Utility 4-Door | 5.7L 5654CC 345Cu. In. V8 GAS OHV Naturally Aspirated |
| 2013 | Dodge | Durango | Crew Plus Sport Utility 4-Door | 3.6L 3604CC 220Cu. In. V6 FLEX DOHC Naturally Aspirated |
| 2013 | Dodge | Durango | Crew Plus Sport Utility 4-Door | 5.7L 345Cu. In. V8 GAS OHV Naturally Aspirated |
| 2013 | Dodge | Durango | Crew Sport Utility 4-Door | 3.6L 3604CC 220Cu. In. V6 FLEX DOHC Naturally Aspirated |
| 2013 | Dodge | Durango | Crew Sport Utility 4-Door | 5.7L 345Cu. In. V8 GAS OHV Naturally Aspirated |
| 2013 | Dodge | Durango | R/T Sport Utility 4-Door | 5.7L 345Cu. In. V8 GAS OHV Naturally Aspirated |
| 2013 | Dodge | Durango | Special Service Sport Utility 4-Door | 3.6L 3604CC 220Cu. In. V6 FLEX DOHC Naturally Aspirated |
| 2013 | Dodge | Durango | Special Service Sport Utility 4-Door | 5.7L 345Cu. In. V8 GAS OHV Naturally Aspirated |
| 2013 | Dodge | Durango | SXT Sport Utility 4-Door | 3.6L 3604CC 220Cu. In. V6 FLEX DOHC Naturally Aspirated |
| 2012 | Dodge | Charger | R/T Sedan 4-Door | 5.7L 345Cu. In. V8 FLEX OHV Naturally Aspirated |
| 2012 | Dodge | Charger | R/T Sedan 4-Door | 5.7L 345Cu. In. V8 GAS OHV Naturally Aspirated |
| 2012 | Dodge | Charger | R/T Sedan 4-Door | 5.7L 5654CC 345Cu. In. V8 GAS OHV Naturally Aspirated |
| 2012 | Dodge | Charger | SE Sedan 4-Door | 3.6L 3604CC 220Cu. In. V6 FLEX DOHC Naturally Aspirated |
| 2012 | Dodge | Charger | SE Sedan 4-Door | 3.6L 3604CC 220Cu. In. V6 GAS DOHC Naturally Aspirated |
| 2012 | Dodge | Charger | SE Sedan 4-Door | 5.7L 345Cu. In. V8 FLEX OHV Naturally Aspirated |
| 2012 | Dodge | Charger | SE Sedan 4-Door | 5.7L 345Cu. In. V8 GAS OHV Naturally Aspirated |
| 2012 | Dodge | Charger | SRT8 Sedan 4-Door | 6.4L 6424CC 392Cu. In. V8 GAS OHV Naturally Aspirated |
| 2012 | Dodge | Charger | SXT Plus Sedan 4-Door | 3.6L 3604CC 220Cu. In. V6 FLEX DOHC Naturally Aspirated |
| 2012 | Dodge | Charger | SXT Sedan 4-Door | 3.6L 3604CC 220Cu. In. V6 FLEX DOHC Naturally Aspirated |
| 2012 | Dodge | Charger | SXT Sedan 4-Door | 3.6L 3604CC 220Cu. In. V6 GAS DOHC Naturally Aspirated |
| 2012 | Dodge | Durango | Base Sport Utility 4-Door | 3.6L 3604CC 220Cu. In. V6 GAS DOHC Naturally Aspirated |
| 2012 | Dodge | Durango | Citadel Sport Utility 4-Door | 3.6L 3604CC 220Cu. In. V6 FLEX DOHC Naturally Aspirated |
| 2012 | Dodge | Durango | Citadel Sport Utility 4-Door | 5.7L 345Cu. In. V8 GAS OHV Naturally Aspirated |
| 2012 | Dodge | Durango | Citadel Sport Utility 4-Door | 5.7L 5654CC 345Cu. In. V8 GAS OHV Naturally Aspirated |
| 2012 | Dodge | Durango | Crew Luxe Sport Utility 4-Door | 3.6L 3604CC 220Cu. In. V6 GAS DOHC Naturally Aspirated |
| 2012 | Dodge | Durango | Crew Luxe Sport Utility 4-Door | 5.7L 5654CC 345Cu. In. V8 GAS OHV Naturally Aspirated |
| 2012 | Dodge | Durango | Crew Plus Sport Utility 4-Door | 3.6L 3604CC 220Cu. In. V6 FLEX DOHC Naturally Aspirated |
| 2012 | Dodge | Durango | Crew Plus Sport Utility 4-Door | 5.7L 345Cu. In. V8 GAS OHV Naturally Aspirated |
| 2012 | Dodge | Durango | Crew Sport Utility 4-Door | 3.6L 3604CC 220Cu. In. V6 FLEX DOHC Naturally Aspirated |
| 2012 | Dodge | Durango | Crew Sport Utility 4-Door | 5.7L 345Cu. In. V8 GAS OHV Naturally Aspirated |
| 2012 | Dodge | Durango | R/T Sport Utility 4-Door | 5.7L 345Cu. In. V8 GAS OHV Naturally Aspirated |
| 2012 | Dodge | Durango | Special Service Sport Utility 4-Door | 3.6L 3604CC 220Cu. In. V6 FLEX DOHC Naturally Aspirated |
| 2012 | Dodge | Durango | Special Service Sport Utility 4-Door | 5.7L 345Cu. In. V8 GAS OHV Naturally Aspirated |
| 2012 | Dodge | Durango | SXT Sport Utility 4-Door | 3.6L 3604CC 220Cu. In. V6 FLEX DOHC Naturally Aspirated |
| 2011 | Dodge | Charger | R/T Road and Track Sedan 4-Door | 5.7L 345Cu. In. V8 FLEX OHV Naturally Aspirated |
| 2011 | Dodge | Charger | R/T Road and Track Sedan 4-Door | 5.7L 345Cu. In. V8 GAS OHV Naturally Aspirated |
| 2011 | Dodge | Charger | R/T Sedan 4-Door | 5.7L 345Cu. In. V8 FLEX OHV Naturally Aspirated |
| 2011 | Dodge | Charger | R/T Sedan 4-Door | 5.7L 345Cu. In. V8 GAS OHV Naturally Aspirated |
| 2011 | Dodge | Charger | R/T Sedan 4-Door | 5.7L 5654CC 345Cu. In. V8 GAS OHV Naturally Aspirated |
| 2011 | Dodge | Charger | SE Sedan 4-Door | 3.6L 3604CC 220Cu. In. V6 FLEX DOHC Naturally Aspirated |
| 2011 | Dodge | Charger | SE Sedan 4-Door | 3.6L 3604CC 220Cu. In. V6 GAS DOHC Naturally Aspirated |
| 2011 | Dodge | Charger | SE Sedan 4-Door | 5.7L 345Cu. In. V8 FLEX OHV Naturally Aspirated |
| 2011 | Dodge | Charger | SE Sedan 4-Door | 5.7L 345Cu. In. V8 GAS OHV Naturally Aspirated |
| 2011 | Dodge | Charger | SXT Plus Sedan 4-Door | 3.6L 3604CC 220Cu. In. V6 FLEX DOHC Naturally Aspirated |
| 2011 | Dodge | Charger | SXT Sedan 4-Door | 3.6L 3604CC 220Cu. In. V6 FLEX DOHC Naturally Aspirated |
| 2011 | Dodge | Charger | SXT Sedan 4-Door | 3.6L 3604CC 220Cu. In. V6 GAS DOHC Naturally Aspirated |
| 2011 | Dodge | Durango | Citadel Sport Utility 4-Door | 3.6L 3604CC 220Cu. In. V6 FLEX DOHC Naturally Aspirated |
| 2011 | Dodge | Durango | Citadel Sport Utility 4-Door | 5.7L 345Cu. In. V8 GAS OHV Naturally Aspirated |
| 2011 | Dodge | Durango | Crew Sport Utility 4-Door | 3.6L 3604CC 220Cu. In. V6 FLEX DOHC Naturally Aspirated |
| 2011 | Dodge | Durango | Crew Sport Utility 4-Door | 5.7L 345Cu. In. V8 GAS OHV Naturally Aspirated |
| 2011 | Dodge | Durango | Express Sport Utility 4-Door | 3.6L 3604CC 220Cu. In. V6 FLEX DOHC Naturally Aspirated |
| 2011 | Dodge | Durango | Heat Sport Utility 4-Door | 3.6L 3604CC 220Cu. In. V6 FLEX DOHC Naturally Aspirated |
| 2011 | Dodge | Durango | R/T Sport Utility 4-Door | 5.7L 345Cu. In. V8 GAS OHV Naturally Aspirated |
| 2011 | Dodge | Durango | SXT Sport Utility 4-Door | 3.6L 3604CC 220Cu. In. V6 FLEX DOHC Naturally Aspirated |
| 2011 | Dodge | Grand Caravan | Crew Mini Passenger Van 4-Door | 3.6L 3604CC 220Cu. In. V6 FLEX DOHC Naturally Aspirated |
| 2011 | Dodge | Grand Caravan | Crew Mini Passenger Van 4-Door | 3.6L 3604CC 220Cu. In. V6 GAS DOHC Naturally Aspirated |
| 2011 | Dodge | Grand Caravan | Express Mini Passenger Van 4-Door | 3.6L 3604CC 220Cu. In. V6 FLEX DOHC Naturally Aspirated |
| 2011 | Dodge | Grand Caravan | Express Mini Passenger Van 4-Door | 3.6L 3604CC 220Cu. In. V6 GAS DOHC Naturally Aspirated |
| 2011 | Dodge | Grand Caravan | Mainstreet Mini Passenger Van 4-Door | 3.6L 3604CC 220Cu. In. V6 FLEX DOHC Naturally Aspirated |
| 2011 | Dodge | Grand Caravan | Mainstreet Mini Passenger Van 4-Door | 3.6L 3604CC 220Cu. In. V6 GAS DOHC Naturally Aspirated |
| 2011 | Dodge | Grand Caravan | R/T Mini Passenger Van 4-Door | 3.6L 3604CC 220Cu. In. V6 FLEX DOHC Naturally Aspirated |
| 2011 | Dodge | Grand Caravan | R/T Mini Passenger Van 4-Door | 3.6L 3604CC 220Cu. In. V6 GAS DOHC Naturally Aspirated |
| 2011 | Dodge | Grand Caravan | SE Canada Value Package Mini Passenger Van 4-Door | 3.6L 3604CC 220Cu. In. V6 FLEX DOHC Naturally Aspirated |
| 2011 | Dodge | Grand Caravan | SE Canada Value Package Mini Passenger Van 4-Door | 3.6L 3604CC 220Cu. In. V6 GAS DOHC Naturally Aspirated |
| 2011 | Dodge | Grand Caravan | SXT Mini Passenger Van 4-Door | 3.6L 3604CC 220Cu. In. V6 FLEX DOHC Naturally Aspirated |
| 2011 | Dodge | Grand Caravan | SXT Mini Passenger Van 4-Door | 3.6L 3604CC 220Cu. In. V6 GAS DOHC Naturally Aspirated |
| 2010 | Dodge | Dakota | Big Horn Crew Cab Pickup 4-Door | 3.7L 226Cu. In. V6 GAS SOHC Naturally Aspirated |
| 2010 | Dodge | Dakota | Big Horn Crew Cab Pickup 4-Door | 4.7L 285Cu. In. V8 FLEX SOHC Naturally Aspirated |
| 2010 | Dodge | Dakota | Big Horn Extended Cab Pickup 4-Door | 3.7L 226Cu. In. V6 GAS SOHC Naturally Aspirated |
| 2010 | Dodge | Dakota | Big Horn Extended Cab Pickup 4-Door | 4.7L 285Cu. In. V8 FLEX SOHC Naturally Aspirated |
| 2010 | Dodge | Dakota | Laramie Crew Cab Pickup 4-Door | 3.7L 226Cu. In. V6 GAS SOHC Naturally Aspirated |
| 2010 | Dodge | Dakota | Laramie Crew Cab Pickup 4-Door | 4.7L 285Cu. In. V8 FLEX SOHC Naturally Aspirated |
| 2010 | Dodge | Dakota | Laramie Extended Cab Pickup 4-Door | 3.7L 226Cu. In. V6 GAS SOHC Naturally Aspirated |
| 2010 | Dodge | Dakota | Laramie Extended Cab Pickup 4-Door | 4.7L 285Cu. In. V8 FLEX SOHC Naturally Aspirated |
| 2010 | Dodge | Dakota | Lone Star Crew Cab Pickup 4-Door | 3.7L 226Cu. In. V6 GAS SOHC Naturally Aspirated |
| 2010 | Dodge | Dakota | Lone Star Crew Cab Pickup 4-Door | 4.7L 285Cu. In. V8 FLEX SOHC Naturally Aspirated |
| 2010 | Dodge | Dakota | Lone Star Extended Cab Pickup 4-Door | 3.7L 226Cu. In. V6 GAS SOHC Naturally Aspirated |
| 2010 | Dodge | Dakota | Lone Star Extended Cab Pickup 4-Door | 4.7L 285Cu. In. V8 FLEX SOHC Naturally Aspirated |
| 2010 | Dodge | Dakota | SLT Crew Cab Pickup 4-Door | 4.7L 285Cu. In. V8 FLEX SOHC Naturally Aspirated |
| 2010 | Dodge | Dakota | SLT Extended Cab Pickup 4-Door | 4.7L 285Cu. In. V8 FLEX SOHC Naturally Aspirated |
| 2010 | Dodge | Dakota | ST Crew Cab Pickup 4-Door | 3.7L 226Cu. In. V6 GAS SOHC Naturally Aspirated |
| 2010 | Dodge | Dakota | ST Extended Cab Pickup 4-Door | 3.7L 226Cu. In. V6 GAS SOHC Naturally Aspirated |
| 2010 | Dodge | Dakota | SXT Crew Cab Pickup 4-Door | 3.7L 226Cu. In. V6 GAS SOHC Naturally Aspirated |
| 2010 | Dodge | Dakota | SXT Extended Cab Pickup 4-Door | 3.7L 226Cu. In. V6 GAS SOHC Naturally Aspirated |
| 2010 | Dodge | Dakota | TRX4 Crew Cab Pickup 4-Door | 4.7L 285Cu. In. V8 FLEX SOHC Naturally Aspirated |
| 2010 | Dodge | Dakota | TRX4 Extended Cab Pickup 4-Door | 4.7L 285Cu. In. V8 FLEX SOHC Naturally Aspirated |
| 2010 | Dodge | Grand Caravan | C/V Mini Cargo Van 4-Door | 3.3L 3301CC 201Cu. In. V6 FLEX OHV Naturally Aspirated |
| 2010 | Dodge | Grand Caravan | SE Mini Passenger Van 4-Door | 3.3L 3301CC 201Cu. In. V6 FLEX OHV Naturally Aspirated |
| 2010 | Dodge | Grand Caravan | SXT Mini Passenger Van 4-Door | 3.8L 3778CC 231Cu. In. V6 GAS OHV Naturally Aspirated |
| 2010 | Dodge | Grand Caravan | SXT Mini Passenger Van 4-Door | 4.0L 3952CC 241Cu. In. V6 GAS SOHC Naturally Aspirated |
| 2009 | Dodge | Dakota | Big Horn Crew Cab Pickup 4-Door | 3.7L 226Cu. In. V6 GAS SOHC Naturally Aspirated |
| 2009 | Dodge | Dakota | Big Horn Crew Cab Pickup 4-Door | 4.7L 285Cu. In. V8 FLEX SOHC Naturally Aspirated |
| 2009 | Dodge | Dakota | Big Horn Extended Cab Pickup 4-Door | 3.7L 226Cu. In. V6 GAS SOHC Naturally Aspirated |
| 2009 | Dodge | Dakota | Big Horn Extended Cab Pickup 4-Door | 4.7L 285Cu. In. V8 FLEX SOHC Naturally Aspirated |
| 2009 | Dodge | Dakota | Laramie Crew Cab Pickup 4-Door | 4.7L 285Cu. In. V8 FLEX SOHC Naturally Aspirated |
| 2009 | Dodge | Dakota | Laramie Extended Cab Pickup 4-Door | 4.7L 285Cu. In. V8 FLEX SOHC Naturally Aspirated |
| 2009 | Dodge | Dakota | Lone Star Crew Cab Pickup 4-Door | 3.7L 226Cu. In. V6 GAS SOHC Naturally Aspirated |
| 2009 | Dodge | Dakota | Lone Star Crew Cab Pickup 4-Door | 4.7L 285Cu. In. V8 FLEX SOHC Naturally Aspirated |
| 2009 | Dodge | Dakota | Lone Star Extended Cab Pickup 4-Door | 3.7L 226Cu. In. V6 GAS SOHC Naturally Aspirated |
| 2009 | Dodge | Dakota | Lone Star Extended Cab Pickup 4-Door | 4.7L 285Cu. In. V8 FLEX SOHC Naturally Aspirated |
| 2009 | Dodge | Dakota | SLT Crew Cab Pickup 4-Door | 4.7L 285Cu. In. V8 FLEX SOHC Naturally Aspirated |
| 2009 | Dodge | Dakota | SLT Extended Cab Pickup 4-Door | 4.7L 285Cu. In. V8 FLEX SOHC Naturally Aspirated |
| 2009 | Dodge | Dakota | ST Crew Cab Pickup 4-Door | 3.7L 226Cu. In. V6 GAS SOHC Naturally Aspirated |
| 2009 | Dodge | Dakota | ST Extended Cab Pickup 4-Door | 3.7L 226Cu. In. V6 GAS SOHC Naturally Aspirated |
| 2009 | Dodge | Dakota | SXT Crew Cab Pickup 4-Door | 3.7L 226Cu. In. V6 GAS SOHC Naturally Aspirated |
| 2009 | Dodge | Dakota | SXT Extended Cab Pickup 4-Door | 3.7L 226Cu. In. V6 GAS SOHC Naturally Aspirated |
| 2009 | Dodge | Dakota | TRX4 Crew Cab Pickup 4-Door | 3.7L 226Cu. In. V6 GAS SOHC Naturally Aspirated |
| 2009 | Dodge | Dakota | TRX4 Crew Cab Pickup 4-Door | 4.7L 285Cu. In. V8 FLEX SOHC Naturally Aspirated |
| 2009 | Dodge | Dakota | TRX4 Extended Cab Pickup 4-Door | 3.7L 226Cu. In. V6 GAS SOHC Naturally Aspirated |
| 2009 | Dodge | Dakota | TRX4 Extended Cab Pickup 4-Door | 4.7L 285Cu. In. V8 FLEX SOHC Naturally Aspirated |
| 2009 | Dodge | Durango | Adventurer Sport Utility 4-Door | 4.7L 285Cu. In. V8 FLEX SOHC Naturally Aspirated |
| 2009 | Dodge | Durango | Adventurer Sport Utility 4-Door | 5.7L 345Cu. In. V8 GAS OHV Naturally Aspirated |
| 2009 | Dodge | Durango | Limited Hybrid Sport Utility 4-Door | 5.7L 345Cu. In. V8 ELECTRIC/GAS OHV Naturally Aspirated |
| 2009 | Dodge | Durango | Limited Sport Utility 4-Door | 4.7L 285Cu. In. V8 FLEX SOHC Naturally Aspirated |
| 2009 | Dodge | Durango | Limited Sport Utility 4-Door | 5.7L 345Cu. In. V8 GAS OHV Naturally Aspirated |
| 2009 | Dodge | Durango | SLT Sport Utility 4-Door | 3.7L 226Cu. In. V6 GAS SOHC Naturally Aspirated |
| 2009 | Dodge | Durango | SLT Sport Utility 4-Door | 4.7L 285Cu. In. V8 FLEX SOHC Naturally Aspirated |
| 2009 | Dodge | Durango | SLT Sport Utility 4-Door | 5.7L 345Cu. In. V8 GAS OHV Naturally Aspirated |
| 2009 | Dodge | Durango | SXT Sport Utility 4-Door | 3.7L 226Cu. In. V6 GAS SOHC Naturally Aspirated |
| 2009 | Dodge | Durango | SXT Sport Utility 4-Door | 4.7L 285Cu. In. V8 FLEX SOHC Naturally Aspirated |
| 2009 | Dodge | Grand Caravan | C/V Mini Cargo Van 4-Door | 3.3L 3301CC 201Cu. In. V6 FLEX OHV Naturally Aspirated |
| 2009 | Dodge | Grand Caravan | SE Mini Passenger Van 4-Door | 3.3L 3301CC 201Cu. In. V6 FLEX OHV Naturally Aspirated |
| 2009 | Dodge | Grand Caravan | SXT Mini Passenger Van 4-Door | 3.8L 3778CC 231Cu. In. V6 GAS OHV Naturally Aspirated |
| 2009 | Dodge | Grand Caravan | SXT Mini Passenger Van 4-Door | 4.0L 3952CC 241Cu. In. V6 GAS SOHC Naturally Aspirated |
| 2008 | Dodge | Dakota | Laramie Crew Cab Pickup 4-Door | 4.7L 285Cu. In. V8 FLEX SOHC Naturally Aspirated |
| 2008 | Dodge | Dakota | Laramie Crew Cab Pickup 4-Door | 4.7L 285Cu. In. V8 GAS SOHC Naturally Aspirated |
| 2008 | Dodge | Dakota | Laramie Extended Cab Pickup 4-Door | 4.7L 285Cu. In. V8 FLEX SOHC Naturally Aspirated |
| 2008 | Dodge | Dakota | Laramie Extended Cab Pickup 4-Door | 4.7L 285Cu. In. V8 GAS SOHC Naturally Aspirated |
| 2008 | Dodge | Dakota | SLT Crew Cab Pickup 4-Door | 3.7L 226Cu. In. V6 GAS SOHC Naturally Aspirated |
| 2008 | Dodge | Dakota | SLT Crew Cab Pickup 4-Door | 4.7L 285Cu. In. V8 FLEX SOHC Naturally Aspirated |
| 2008 | Dodge | Dakota | SLT Crew Cab Pickup 4-Door | 4.7L 285Cu. In. V8 GAS SOHC Naturally Aspirated |
| 2008 | Dodge | Dakota | SLT Extended Cab Pickup 4-Door | 3.7L 226Cu. In. V6 GAS SOHC Naturally Aspirated |
| 2008 | Dodge | Dakota | SLT Extended Cab Pickup 4-Door | 4.7L 285Cu. In. V8 FLEX SOHC Naturally Aspirated |
| 2008 | Dodge | Dakota | SLT Extended Cab Pickup 4-Door | 4.7L 285Cu. In. V8 GAS SOHC Naturally Aspirated |
| 2008 | Dodge | Dakota | Sport Crew Cab Pickup 4-Door | 3.7L 226Cu. In. V6 GAS SOHC Naturally Aspirated |
| 2008 | Dodge | Dakota | Sport Crew Cab Pickup 4-Door | 4.7L 285Cu. In. V8 FLEX SOHC Naturally Aspirated |
| 2008 | Dodge | Dakota | Sport Crew Cab Pickup 4-Door | 4.7L 285Cu. In. V8 GAS SOHC Naturally Aspirated |
| 2008 | Dodge | Dakota | Sport Extended Cab Pickup 4-Door | 3.7L 226Cu. In. V6 GAS SOHC Naturally Aspirated |
| 2008 | Dodge | Dakota | Sport Extended Cab Pickup 4-Door | 4.7L 285Cu. In. V8 FLEX SOHC Naturally Aspirated |
| 2008 | Dodge | Dakota | Sport Extended Cab Pickup 4-Door | 4.7L 285Cu. In. V8 GAS SOHC Naturally Aspirated |
| 2008 | Dodge | Dakota | ST Crew Cab Pickup 4-Door | 3.7L 226Cu. In. V6 GAS SOHC Naturally Aspirated |
| 2008 | Dodge | Dakota | ST Extended Cab Pickup 4-Door | 3.7L 226Cu. In. V6 GAS SOHC Naturally Aspirated |
| 2008 | Dodge | Dakota | SXT Crew Cab Pickup 4-Door | 3.7L 226Cu. In. V6 GAS SOHC Naturally Aspirated |
| 2008 | Dodge | Dakota | SXT Crew Cab Pickup 4-Door | 4.7L 285Cu. In. V8 FLEX SOHC Naturally Aspirated |
| 2008 | Dodge | Dakota | SXT Crew Cab Pickup 4-Door | 4.7L 285Cu. In. V8 GAS SOHC Naturally Aspirated |
| 2008 | Dodge | Dakota | SXT Extended Cab Pickup 4-Door | 3.7L 226Cu. In. V6 GAS SOHC Naturally Aspirated |
| 2008 | Dodge | Dakota | SXT Extended Cab Pickup 4-Door | 4.7L 285Cu. In. V8 FLEX SOHC Naturally Aspirated |
| 2008 | Dodge | Dakota | SXT Extended Cab Pickup 4-Door | 4.7L 285Cu. In. V8 GAS SOHC Naturally Aspirated |
| 2008 | Dodge | Dakota | TRX Crew Cab Pickup 4-Door | 3.7L 226Cu. In. V6 GAS SOHC Naturally Aspirated |
| 2008 | Dodge | Dakota | TRX Crew Cab Pickup 4-Door | 4.7L 285Cu. In. V8 FLEX SOHC Naturally Aspirated |
| 2008 | Dodge | Dakota | TRX Crew Cab Pickup 4-Door | 4.7L 285Cu. In. V8 GAS SOHC Naturally Aspirated |
| 2008 | Dodge | Dakota | TRX Extended Cab Pickup 4-Door | 3.7L 226Cu. In. V6 GAS SOHC Naturally Aspirated |
| 2008 | Dodge | Dakota | TRX Extended Cab Pickup 4-Door | 4.7L 285Cu. In. V8 FLEX SOHC Naturally Aspirated |
| 2008 | Dodge | Dakota | TRX Extended Cab Pickup 4-Door | 4.7L 285Cu. In. V8 GAS SOHC Naturally Aspirated |
| 2008 | Dodge | Dakota | TRX4 Crew Cab Pickup 4-Door | 3.7L 226Cu. In. V6 GAS SOHC Naturally Aspirated |
| 2008 | Dodge | Dakota | TRX4 Crew Cab Pickup 4-Door | 4.7L 285Cu. In. V8 FLEX SOHC Naturally Aspirated |
| 2008 | Dodge | Dakota | TRX4 Crew Cab Pickup 4-Door | 4.7L 285Cu. In. V8 GAS SOHC Naturally Aspirated |
| 2008 | Dodge | Dakota | TRX4 Extended Cab Pickup 4-Door | 3.7L 226Cu. In. V6 GAS SOHC Naturally Aspirated |
| 2008 | Dodge | Dakota | TRX4 Extended Cab Pickup 4-Door | 4.7L 285Cu. In. V8 FLEX SOHC Naturally Aspirated |
| 2008 | Dodge | Dakota | TRX4 Extended Cab Pickup 4-Door | 4.7L 285Cu. In. V8 GAS SOHC Naturally Aspirated |
| 2008 | Dodge | Durango | Adventurer Sport Utility 4-Door | 4.7L 285Cu. In. V8 FLEX SOHC Naturally Aspirated |
| 2008 | Dodge | Durango | Adventurer Sport Utility 4-Door | 4.7L 285Cu. In. V8 GAS SOHC Naturally Aspirated |
| 2008 | Dodge | Durango | Adventurer Sport Utility 4-Door | 5.7L 345Cu. In. V8 GAS OHV Naturally Aspirated |
| 2008 | Dodge | Durango | Limited Sport Utility 4-Door | 4.7L 285Cu. In. V8 FLEX SOHC Naturally Aspirated |
| 2008 | Dodge | Durango | Limited Sport Utility 4-Door | 4.7L 285Cu. In. V8 GAS SOHC Naturally Aspirated |
| 2008 | Dodge | Durango | Limited Sport Utility 4-Door | 5.7L 345Cu. In. V8 GAS OHV Naturally Aspirated |
| 2008 | Dodge | Durango | SLT Plus Sport Utility 4-Door | 3.7L 226Cu. In. V6 GAS SOHC Naturally Aspirated |
| 2008 | Dodge | Durango | SLT Plus Sport Utility 4-Door | 4.7L 285Cu. In. V8 FLEX SOHC Naturally Aspirated |
| 2008 | Dodge | Durango | SLT Plus Sport Utility 4-Door | 4.7L 285Cu. In. V8 GAS SOHC Naturally Aspirated |
| 2008 | Dodge | Durango | SLT Plus Sport Utility 4-Door | 5.7L 345Cu. In. V8 GAS OHV Naturally Aspirated |
| 2008 | Dodge | Durango | SLT Sport Utility 4-Door | 3.7L 226Cu. In. V6 GAS SOHC Naturally Aspirated |
| 2008 | Dodge | Durango | SLT Sport Utility 4-Door | 4.7L 285Cu. In. V8 FLEX SOHC Naturally Aspirated |
| 2008 | Dodge | Durango | SLT Sport Utility 4-Door | 4.7L 285Cu. In. V8 GAS SOHC Naturally Aspirated |
| 2008 | Dodge | Durango | SLT Sport Utility 4-Door | 5.7L 345Cu. In. V8 GAS OHV Naturally Aspirated |
| 2008 | Dodge | Durango | SXT Sport Utility 4-Door | 3.7L 226Cu. In. V6 GAS SOHC Naturally Aspirated |
| 2008 | Dodge | Durango | SXT Sport Utility 4-Door | 4.7L 285Cu. In. V8 FLEX SOHC Naturally Aspirated |
| 2008 | Dodge | Durango | SXT Sport Utility 4-Door | 4.7L 285Cu. In. V8 GAS SOHC Naturally Aspirated |
| 2008 | Dodge | Grand Caravan | C/V Mini Cargo Van 4-Door | 3.3L 3301CC 201Cu. In. V6 FLEX OHV Naturally Aspirated |
| 2008 | Dodge | Grand Caravan | C/V Mini Cargo Van 4-Door | 3.3L 3301CC 201Cu. In. V6 GAS OHV Naturally Aspirated |
| 2008 | Dodge | Grand Caravan | SE Mini Passenger Van 4-Door | 3.3L 3301CC 201Cu. In. V6 FLEX OHV Naturally Aspirated |
| 2008 | Dodge | Grand Caravan | SE Mini Passenger Van 4-Door | 3.3L 3301CC 201Cu. In. V6 GAS OHV Naturally Aspirated |
| 2008 | Dodge | Grand Caravan | SXT Mini Passenger Van 4-Door | 3.8L 3778CC 231Cu. In. V6 GAS OHV Naturally Aspirated |
| 2008 | Dodge | Grand Caravan | SXT Mini Passenger Van 4-Door | 4.0L 3952CC 241Cu. In. V6 GAS SOHC Naturally Aspirated |
| 2008 | Dodge | Grand Caravan | Value Package Mini Passenger Van 4-Door | 3.8L 3778CC 231Cu. In. V6 GAS OHV Naturally Aspirated |
| 2008 | Dodge | Grand Caravan | Value Package Mini Passenger Van 4-Door | 4.0L 3952CC 241Cu. In. V6 GAS SOHC Naturally Aspirated |
| 2007 | Dodge | Dakota | Laramie Crew Cab Pickup 4-Door | 3.7L 226Cu. In. V6 GAS SOHC Naturally Aspirated |
| 2007 | Dodge | Dakota | Laramie Crew Cab Pickup 4-Door | 4.7L 285Cu. In. V8 FLEX SOHC Naturally Aspirated |
| 2007 | Dodge | Dakota | Laramie Crew Cab Pickup 4-Door | 4.7L 285Cu. In. V8 GAS SOHC Naturally Aspirated |
| 2007 | Dodge | Dakota | Laramie Extended Cab Pickup 4-Door | 3.7L 226Cu. In. V6 GAS SOHC Naturally Aspirated |
| 2007 | Dodge | Dakota | Laramie Extended Cab Pickup 4-Door | 4.7L 285Cu. In. V8 FLEX SOHC Naturally Aspirated |
| 2007 | Dodge | Dakota | Laramie Extended Cab Pickup 4-Door | 4.7L 285Cu. In. V8 GAS SOHC Naturally Aspirated |
| 2007 | Dodge | Dakota | SLT Crew Cab Pickup 4-Door | 3.7L 226Cu. In. V6 GAS SOHC Naturally Aspirated |
| 2007 | Dodge | Dakota | SLT Crew Cab Pickup 4-Door | 4.7L 285Cu. In. V8 FLEX SOHC Naturally Aspirated |
| 2007 | Dodge | Dakota | SLT Crew Cab Pickup 4-Door | 4.7L 285Cu. In. V8 GAS SOHC Naturally Aspirated |
| 2007 | Dodge | Dakota | SLT Extended Cab Pickup 4-Door | 3.7L 226Cu. In. V6 GAS SOHC Naturally Aspirated |
| 2007 | Dodge | Dakota | SLT Extended Cab Pickup 4-Door | 4.7L 285Cu. In. V8 FLEX SOHC Naturally Aspirated |
| 2007 | Dodge | Dakota | SLT Extended Cab Pickup 4-Door | 4.7L 285Cu. In. V8 GAS SOHC Naturally Aspirated |
| 2007 | Dodge | Dakota | ST Crew Cab Pickup 4-Door | 3.7L 226Cu. In. V6 GAS SOHC Naturally Aspirated |
| 2007 | Dodge | Dakota | ST Crew Cab Pickup 4-Door | 4.7L 285Cu. In. V8 FLEX SOHC Naturally Aspirated |
| 2007 | Dodge | Dakota | ST Crew Cab Pickup 4-Door | 4.7L 285Cu. In. V8 GAS SOHC Naturally Aspirated |
| 2007 | Dodge | Dakota | ST Extended Cab Pickup 4-Door | 3.7L 226Cu. In. V6 GAS SOHC Naturally Aspirated |
| 2007 | Dodge | Dakota | ST Extended Cab Pickup 4-Door | 4.7L 285Cu. In. V8 FLEX SOHC Naturally Aspirated |
| 2007 | Dodge | Dakota | ST Extended Cab Pickup 4-Door | 4.7L 285Cu. In. V8 GAS SOHC Naturally Aspirated |
| 2007 | Dodge | Durango | Adventurer Sport Utility 4-Door | 4.7L 285Cu. In. V8 FLEX SOHC Naturally Aspirated |
| 2007 | Dodge | Durango | Adventurer Sport Utility 4-Door | 4.7L 285Cu. In. V8 GAS SOHC Naturally Aspirated |
| 2007 | Dodge | Durango | Adventurer Sport Utility 4-Door | 5.7L 345Cu. In. V8 GAS OHV Naturally Aspirated |
| 2007 | Dodge | Durango | Base Sport Utility 4-Door | 4.7L 285Cu. In. V8 GAS SOHC Naturally Aspirated |
| 2007 | Dodge | Durango | Limited Sport Utility 4-Door | 4.7L 285Cu. In. V8 FLEX SOHC Naturally Aspirated |
| 2007 | Dodge | Durango | Limited Sport Utility 4-Door | 4.7L 285Cu. In. V8 GAS SOHC Naturally Aspirated |
| 2007 | Dodge | Durango | Limited Sport Utility 4-Door | 5.7L 345Cu. In. V8 GAS OHV Naturally Aspirated |
| 2007 | Dodge | Durango | SLT Sport Utility 4-Door | 3.7L 226Cu. In. V6 GAS SOHC Naturally Aspirated |
| 2007 | Dodge | Durango | SLT Sport Utility 4-Door | 4.7L 285Cu. In. V8 FLEX SOHC Naturally Aspirated |
| 2007 | Dodge | Durango | SLT Sport Utility 4-Door | 4.7L 285Cu. In. V8 GAS SOHC Naturally Aspirated |
| 2007 | Dodge | Durango | SLT Sport Utility 4-Door | 5.7L 345Cu. In. V8 GAS OHV Naturally Aspirated |
| 2007 | Dodge | Durango | SXT Sport Utility 4-Door | 3.7L 226Cu. In. V6 GAS SOHC Naturally Aspirated |
| 2007 | Dodge | Durango | SXT Sport Utility 4-Door | 4.7L 285Cu. In. V8 FLEX SOHC Naturally Aspirated |
| 2007 | Dodge | Durango | SXT Sport Utility 4-Door | 4.7L 285Cu. In. V8 GAS SOHC Naturally Aspirated |
| 2007 | Dodge | Durango | SXT Sport Utility 4-Door | 5.7L 345Cu. In. V8 GAS OHV Naturally Aspirated |
| 2007 | Dodge | Grand Caravan | Base Mini Cargo Van 4-Door | 3.3L 3301CC 201Cu. In. V6 FLEX OHV Naturally Aspirated |
| 2007 | Dodge | Grand Caravan | Base Mini Cargo Van 4-Door | 3.3L 3301CC 201Cu. In. V6 GAS OHV Naturally Aspirated |
| 2007 | Dodge | Grand Caravan | SE Mini Passenger Van 4-Door | 3.3L 3301CC 201Cu. In. V6 FLEX OHV Naturally Aspirated |
| 2007 | Dodge | Grand Caravan | SE Mini Passenger Van 4-Door | 3.3L 3301CC 201Cu. In. V6 GAS OHV Naturally Aspirated |
| 2007 | Dodge | Grand Caravan | SXT Mini Passenger Van 4-Door | 3.8L 3778CC 231Cu. In. V6 GAS OHV Naturally Aspirated |
| 2006 | Dodge | Dakota | Laramie Crew Cab Pickup 4-Door | 3.7L 226Cu. In. V6 GAS SOHC Naturally Aspirated |
| 2006 | Dodge | Dakota | Laramie Crew Cab Pickup 4-Door | 4.7L 285Cu. In. V8 GAS SOHC Naturally Aspirated |
| 2006 | Dodge | Dakota | Laramie Extended Cab Pickup 4-Door | 3.7L 226Cu. In. V6 GAS SOHC Naturally Aspirated |
| 2006 | Dodge | Dakota | Laramie Extended Cab Pickup 4-Door | 4.7L 285Cu. In. V8 GAS SOHC Naturally Aspirated |
| 2006 | Dodge | Dakota | SLT Crew Cab Pickup 4-Door | 3.7L 226Cu. In. V6 GAS SOHC Naturally Aspirated |
| 2006 | Dodge | Dakota | SLT Crew Cab Pickup 4-Door | 4.7L 285Cu. In. V8 GAS SOHC Naturally Aspirated |
| 2006 | Dodge | Dakota | SLT Extended Cab Pickup 4-Door | 3.7L 226Cu. In. V6 GAS SOHC Naturally Aspirated |
| 2006 | Dodge | Dakota | SLT Extended Cab Pickup 4-Door | 4.7L 285Cu. In. V8 GAS SOHC Naturally Aspirated |
| 2006 | Dodge | Dakota | ST Crew Cab Pickup 4-Door | 3.7L 226Cu. In. V6 GAS SOHC Naturally Aspirated |
| 2006 | Dodge | Dakota | ST Crew Cab Pickup 4-Door | 4.7L 285Cu. In. V8 GAS SOHC Naturally Aspirated |
| 2006 | Dodge | Dakota | ST Extended Cab Pickup 4-Door | 3.7L 226Cu. In. V6 GAS SOHC Naturally Aspirated |
| 2006 | Dodge | Dakota | ST Extended Cab Pickup 4-Door | 4.7L 285Cu. In. V8 GAS SOHC Naturally Aspirated |
| 2006 | Dodge | Durango | Adventurer Sport Utility 4-Door | 4.7L 285Cu. In. V8 FLEX SOHC Naturally Aspirated |
| 2006 | Dodge | Durango | Adventurer Sport Utility 4-Door | 4.7L 285Cu. In. V8 GAS SOHC Naturally Aspirated |
| 2006 | Dodge | Durango | Adventurer Sport Utility 4-Door | 5.7L 345Cu. In. V8 GAS OHV Naturally Aspirated |
| 2006 | Dodge | Durango | Limited Sport Utility 4-Door | 4.7L 285Cu. In. V8 FLEX SOHC Naturally Aspirated |
| 2006 | Dodge | Durango | Limited Sport Utility 4-Door | 4.7L 285Cu. In. V8 GAS SOHC Naturally Aspirated |
| 2006 | Dodge | Durango | Limited Sport Utility 4-Door | 5.7L 345Cu. In. V8 GAS OHV Naturally Aspirated |
| 2006 | Dodge | Durango | SLT Sport Utility 4-Door | 3.7L 226Cu. In. V6 GAS SOHC Naturally Aspirated |
| 2006 | Dodge | Durango | SLT Sport Utility 4-Door | 4.7L 285Cu. In. V8 FLEX SOHC Naturally Aspirated |
| 2006 | Dodge | Durango | SLT Sport Utility 4-Door | 4.7L 285Cu. In. V8 GAS SOHC Naturally Aspirated |
| 2006 | Dodge | Durango | SLT Sport Utility 4-Door | 5.7L 345Cu. In. V8 GAS OHV Naturally Aspirated |
| 2006 | Dodge | Durango | SXT Sport Utility 4-Door | 3.7L 226Cu. In. V6 GAS SOHC Naturally Aspirated |
| 2006 | Dodge | Durango | SXT Sport Utility 4-Door | 4.7L 285Cu. In. V8 FLEX SOHC Naturally Aspirated |
| 2006 | Dodge | Durango | SXT Sport Utility 4-Door | 4.7L 285Cu. In. V8 GAS SOHC Naturally Aspirated |
| 2006 | Dodge | Grand Caravan | Base Mini Cargo Van 4-Door | 3.3L 3301CC 201Cu. In. V6 FLEX OHV Naturally Aspirated |
| 2006 | Dodge | Grand Caravan | Base Mini Cargo Van 4-Door | 3.3L 3301CC 201Cu. In. V6 GAS OHV Naturally Aspirated |
| 2006 | Dodge | Grand Caravan | SE Mini Passenger Van 4-Door | 3.3L 3301CC 201Cu. In. V6 FLEX OHV Naturally Aspirated |
| 2006 | Dodge | Grand Caravan | SE Mini Passenger Van 4-Door | 3.3L 3301CC 201Cu. In. V6 GAS OHV Naturally Aspirated |
| 2006 | Dodge | Grand Caravan | SXT Mini Passenger Van 4-Door | 3.8L 3778CC 231Cu. In. V6 GAS OHV Naturally Aspirated |
| 2005 | Dodge | Dakota | Laramie Crew Cab Pickup 4-Door | 3.7L 226Cu. In. V6 GAS SOHC Naturally Aspirated |
| 2005 | Dodge | Dakota | Laramie Crew Cab Pickup 4-Door | 4.7L 285Cu. In. V8 GAS SOHC Naturally Aspirated |
| 2005 | Dodge | Dakota | Laramie Extended Cab Pickup 4-Door | 3.7L 226Cu. In. V6 GAS SOHC Naturally Aspirated |
| 2005 | Dodge | Dakota | Laramie Extended Cab Pickup 4-Door | 4.7L 285Cu. In. V8 GAS SOHC Naturally Aspirated |
| 2005 | Dodge | Dakota | SLT Crew Cab Pickup 4-Door | 3.7L 226Cu. In. V6 GAS SOHC Naturally Aspirated |
| 2005 | Dodge | Dakota | SLT Crew Cab Pickup 4-Door | 4.7L 285Cu. In. V8 GAS SOHC Naturally Aspirated |
| 2005 | Dodge | Dakota | SLT Extended Cab Pickup 4-Door | 3.7L 226Cu. In. V6 GAS SOHC Naturally Aspirated |
| 2005 | Dodge | Dakota | SLT Extended Cab Pickup 4-Door | 4.7L 285Cu. In. V8 GAS SOHC Naturally Aspirated |
| 2005 | Dodge | Dakota | Sport Crew Cab Pickup 4-Door | 3.7L 226Cu. In. V6 GAS SOHC Naturally Aspirated |
| 2005 | Dodge | Dakota | Sport Crew Cab Pickup 4-Door | 4.7L 285Cu. In. V8 GAS SOHC Naturally Aspirated |
| 2005 | Dodge | Dakota | Sport Extended Cab Pickup 4-Door | 3.7L 226Cu. In. V6 GAS SOHC Naturally Aspirated |
| 2005 | Dodge | Dakota | Sport Extended Cab Pickup 4-Door | 4.7L 285Cu. In. V8 GAS SOHC Naturally Aspirated |
| 2005 | Dodge | Dakota | ST Crew Cab Pickup 4-Door | 3.7L 226Cu. In. V6 GAS SOHC Naturally Aspirated |
| 2005 | Dodge | Dakota | ST Crew Cab Pickup 4-Door | 4.7L 285Cu. In. V8 GAS SOHC Naturally Aspirated |
| 2005 | Dodge | Dakota | ST Extended Cab Pickup 4-Door | 3.7L 226Cu. In. V6 GAS SOHC Naturally Aspirated |
| 2005 | Dodge | Dakota | ST Extended Cab Pickup 4-Door | 4.7L 285Cu. In. V8 GAS SOHC Naturally Aspirated |
| 2005 | Dodge | Durango | Limited Sport Utility 4-Door | 4.7L 285Cu. In. V8 GAS SOHC Naturally Aspirated |
| 2005 | Dodge | Durango | Limited Sport Utility 4-Door | 5.7L 345Cu. In. V8 GAS OHV Naturally Aspirated |
| 2005 | Dodge | Durango | SLT Sport Utility 4-Door | 3.7L 226Cu. In. V6 GAS SOHC Naturally Aspirated |
| 2005 | Dodge | Durango | SLT Sport Utility 4-Door | 4.7L 285Cu. In. V8 GAS SOHC Naturally Aspirated |
| 2005 | Dodge | Durango | SLT Sport Utility 4-Door | 5.7L 345Cu. In. V8 GAS OHV Naturally Aspirated |
| 2005 | Dodge | Durango | ST Sport Utility 4-Door | 3.7L 226Cu. In. V6 GAS SOHC Naturally Aspirated |
| 2005 | Dodge | Durango | ST Sport Utility 4-Door | 4.7L 285Cu. In. V8 GAS SOHC Naturally Aspirated |
| 2005 | Dodge | Durango | ST Sport Utility 4-Door | 5.7L 345Cu. In. V8 GAS OHV Naturally Aspirated |
| 2005 | Dodge | Durango | SXT Sport Utility 4-Door | 4.7L 285Cu. In. V8 GAS SOHC Naturally Aspirated |
| 2005 | Dodge | Grand Caravan | Base Mini Passenger Van 4-Door | 3.3L 3301CC 201Cu. In. V6 GAS OHV Naturally Aspirated |
| 2005 | Dodge | Grand Caravan | C/V Mini Cargo Van 3-Door | 3.3L 3301CC 201Cu. In. V6 GAS OHV Naturally Aspirated |
| 2005 | Dodge | Grand Caravan | SE Mini Passenger Van 4-Door | 3.3L 3301CC 201Cu. In. V6 FLEX OHV Naturally Aspirated |
| 2005 | Dodge | Grand Caravan | SE Mini Passenger Van 4-Door | 3.3L 3301CC 201Cu. In. V6 GAS OHV Naturally Aspirated |
| 2005 | Dodge | Grand Caravan | SE Plus Mini Passenger Van 4-Door | 3.3L 3301CC 201Cu. In. V6 GAS OHV Naturally Aspirated |
| 2005 | Dodge | Grand Caravan | SE Plus Mini Passenger Van 4-Door | 3.8L 230Cu. In. V6 GAS OHV Naturally Aspirated |
| 2005 | Dodge | Grand Caravan | SXT Mini Passenger Van 4-Door | 3.3L 3301CC 201Cu. In. V6 GAS OHV Naturally Aspirated |
| 2005 | Dodge | Grand Caravan | SXT Mini Passenger Van 4-Door | 3.8L 3778CC 231Cu. In. V6 GAS OHV Naturally Aspirated |
| 2004 | Dodge | Dakota | Base Extended Cab Pickup 2-Door | 3.7L 226Cu. In. V6 GAS SOHC Naturally Aspirated |
| 2004 | Dodge | Dakota | Base Standard Cab Pickup 2-Door | 3.7L 226Cu. In. V6 GAS SOHC Naturally Aspirated |
| 2004 | Dodge | Dakota | SLT Crew Cab Pickup 4-Door | 3.7L 226Cu. In. V6 GAS SOHC Naturally Aspirated |
| 2004 | Dodge | Dakota | SLT Crew Cab Pickup 4-Door | 4.7L 285Cu. In. V8 GAS SOHC Naturally Aspirated |
| 2004 | Dodge | Dakota | SLT Extended Cab Pickup 2-Door | 3.7L 226Cu. In. V6 GAS SOHC Naturally Aspirated |
| 2004 | Dodge | Dakota | SLT Extended Cab Pickup 2-Door | 4.7L 285Cu. In. V8 GAS SOHC Naturally Aspirated |
| 2004 | Dodge | Dakota | SLT Plus Crew Cab Pickup 4-Door | 3.7L 226Cu. In. V6 GAS SOHC Naturally Aspirated |
| 2004 | Dodge | Dakota | SLT Plus Crew Cab Pickup 4-Door | 4.7L 285Cu. In. V8 GAS SOHC Naturally Aspirated |
| 2004 | Dodge | Dakota | SLT Plus Extended Cab Pickup 2-Door | 3.7L 226Cu. In. V6 GAS SOHC Naturally Aspirated |
| 2004 | Dodge | Dakota | SLT Plus Extended Cab Pickup 2-Door | 4.7L 285Cu. In. V8 GAS SOHC Naturally Aspirated |
| 2004 | Dodge | Dakota | SLT Plus Standard Cab Pickup 2-Door | 3.7L 226Cu. In. V6 GAS SOHC Naturally Aspirated |
| 2004 | Dodge | Dakota | SLT Plus Standard Cab Pickup 2-Door | 4.7L 285Cu. In. V8 GAS SOHC Naturally Aspirated |
| 2004 | Dodge | Dakota | SLT Standard Cab Pickup 2-Door | 3.7L 226Cu. In. V6 GAS SOHC Naturally Aspirated |
| 2004 | Dodge | Dakota | SLT Standard Cab Pickup 2-Door | 4.7L 285Cu. In. V8 GAS SOHC Naturally Aspirated |
| 2004 | Dodge | Dakota | Sport Crew Cab Pickup 4-Door | 3.7L 226Cu. In. V6 GAS SOHC Naturally Aspirated |
| 2004 | Dodge | Dakota | Sport Crew Cab Pickup 4-Door | 4.7L 285Cu. In. V8 GAS SOHC Naturally Aspirated |
| 2004 | Dodge | Dakota | Sport Extended Cab Pickup 2-Door | 3.7L 226Cu. In. V6 GAS SOHC Naturally Aspirated |
| 2004 | Dodge | Dakota | Sport Extended Cab Pickup 2-Door | 4.7L 285Cu. In. V8 GAS SOHC Naturally Aspirated |
| 2004 | Dodge | Dakota | Sport Plus Crew Cab Pickup 4-Door | 3.7L 226Cu. In. V6 GAS SOHC Naturally Aspirated |
| 2004 | Dodge | Dakota | Sport Plus Crew Cab Pickup 4-Door | 4.7L 285Cu. In. V8 GAS SOHC Naturally Aspirated |
| 2004 | Dodge | Dakota | Sport Plus Extended Cab Pickup 2-Door | 3.7L 226Cu. In. V6 GAS SOHC Naturally Aspirated |
| 2004 | Dodge | Dakota | Sport Plus Extended Cab Pickup 2-Door | 4.7L 285Cu. In. V8 GAS SOHC Naturally Aspirated |
| 2004 | Dodge | Dakota | Sport Plus Standard Cab Pickup 2-Door | 3.7L 226Cu. In. V6 GAS SOHC Naturally Aspirated |
| 2004 | Dodge | Dakota | Sport Plus Standard Cab Pickup 2-Door | 4.7L 285Cu. In. V8 GAS SOHC Naturally Aspirated |
| 2004 | Dodge | Dakota | Sport Standard Cab Pickup 2-Door | 3.7L 226Cu. In. V6 GAS SOHC Naturally Aspirated |
| 2004 | Dodge | Dakota | Sport Standard Cab Pickup 2-Door | 4.7L 285Cu. In. V8 GAS SOHC Naturally Aspirated |
| 2004 | Dodge | Dakota | Stampede Extended Cab Pickup 2-Door | 3.7L 226Cu. In. V6 GAS SOHC Naturally Aspirated |
| 2004 | Dodge | Dakota | Stampede Standard Cab Pickup 2-Door | 3.7L 226Cu. In. V6 GAS SOHC Naturally Aspirated |
| 2004 | Dodge | Dakota | SXT Extended Cab Pickup 2-Door | 3.7L 226Cu. In. V6 GAS SOHC Naturally Aspirated |
| 2004 | Dodge | Dakota | SXT Standard Cab Pickup 2-Door | 3.7L 226Cu. In. V6 GAS SOHC Naturally Aspirated |
| 2004 | Dodge | Durango | Limited Sport Utility 4-Door | 4.7L 285Cu. In. V8 GAS SOHC Naturally Aspirated |
| 2004 | Dodge | Durango | Limited Sport Utility 4-Door | 5.7L 345Cu. In. V8 GAS OHV Naturally Aspirated |
| 2004 | Dodge | Durango | SLT Sport Utility 4-Door | 3.7L 226Cu. In. V6 GAS SOHC Naturally Aspirated |
| 2004 | Dodge | Durango | SLT Sport Utility 4-Door | 4.7L 285Cu. In. V8 GAS SOHC Naturally Aspirated |
| 2004 | Dodge | Durango | SLT Sport Utility 4-Door | 5.7L 345Cu. In. V8 GAS OHV Naturally Aspirated |
| 2004 | Dodge | Durango | ST Sport Utility 4-Door | 3.7L 226Cu. In. V6 GAS SOHC Naturally Aspirated |
| 2004 | Dodge | Durango | ST Sport Utility 4-Door | 4.7L 285Cu. In. V8 GAS SOHC Naturally Aspirated |
| 2004 | Dodge | Grand Caravan | Anniversary Edition Mini Passenger Van 4-Door | 3.8L 3778CC 231Cu. In. V6 GAS OHV Naturally Aspirated |
| 2004 | Dodge | Grand Caravan | C/V Mini Cargo Van 3-Door | 3.3L 3301CC 201Cu. In. V6 GAS OHV Naturally Aspirated |
| 2004 | Dodge | Grand Caravan | EX Mini Passenger Van 4-Door | 3.8L 3778CC 231Cu. In. V6 GAS OHV Naturally Aspirated |
| 2004 | Dodge | Grand Caravan | SE Mini Passenger Van 4-Door | 3.3L 3301CC 201Cu. In. V6 GAS OHV Naturally Aspirated |
| 2004 | Dodge | Grand Caravan | SXT Mini Passenger Van 4-Door | 3.8L 3778CC 231Cu. In. V6 GAS OHV Naturally Aspirated |
| 2003 | Dodge | Dakota | Base Extended Cab Pickup 2-Door | 3.9L 3906CC 239Cu. In. V6 GAS OHV Naturally Aspirated |
| 2003 | Dodge | Dakota | Base Extended Cab Pickup 2-Door | 4.7L 285Cu. In. V8 GAS SOHC Naturally Aspirated |
| 2003 | Dodge | Dakota | Base Standard Cab Pickup 2-Door | 3.9L 3906CC 239Cu. In. V6 GAS OHV Naturally Aspirated |
| 2003 | Dodge | Dakota | Base Standard Cab Pickup 2-Door | 4.7L 285Cu. In. V8 GAS SOHC Naturally Aspirated |
| 2003 | Dodge | Dakota | R/T Extended Cab Pickup 2-Door | 5.9L 360Cu. In. V8 GAS OHV Naturally Aspirated |
| 2003 | Dodge | Dakota | R/T Standard Cab Pickup 2-Door | 5.9L 360Cu. In. V8 GAS OHV Naturally Aspirated |
| 2003 | Dodge | Dakota | SLT Crew Cab Pickup 4-Door | 3.9L 3906CC 239Cu. In. V6 GAS OHV Naturally Aspirated |
| 2003 | Dodge | Dakota | SLT Crew Cab Pickup 4-Door | 4.7L 285Cu. In. V8 GAS SOHC Naturally Aspirated |
| 2003 | Dodge | Dakota | SLT Crew Cab Pickup 4-Door | 5.9L 360Cu. In. V8 GAS OHV Naturally Aspirated |
| 2003 | Dodge | Dakota | SLT Extended Cab Pickup 2-Door | 3.9L 3906CC 239Cu. In. V6 GAS OHV Naturally Aspirated |
| 2003 | Dodge | Dakota | SLT Extended Cab Pickup 2-Door | 4.7L 285Cu. In. V8 GAS SOHC Naturally Aspirated |
| 2003 | Dodge | Dakota | SLT Extended Cab Pickup 2-Door | 5.9L 360Cu. In. V8 GAS OHV Naturally Aspirated |
| 2003 | Dodge | Dakota | SLT Standard Cab Pickup 2-Door | 3.9L 3906CC 239Cu. In. V6 GAS OHV Naturally Aspirated |
| 2003 | Dodge | Dakota | SLT Standard Cab Pickup 2-Door | 4.7L 285Cu. In. V8 GAS SOHC Naturally Aspirated |
| 2003 | Dodge | Dakota | SLT Standard Cab Pickup 2-Door | 5.9L 360Cu. In. V8 GAS OHV Naturally Aspirated |
| 2003 | Dodge | Dakota | Sport Crew Cab Pickup 4-Door | 3.9L 3906CC 239Cu. In. V6 GAS OHV Naturally Aspirated |
| 2003 | Dodge | Dakota | Sport Crew Cab Pickup 4-Door | 4.7L 285Cu. In. V8 GAS SOHC Naturally Aspirated |
| 2003 | Dodge | Dakota | Sport Crew Cab Pickup 4-Door | 5.9L 360Cu. In. V8 GAS OHV Naturally Aspirated |
| 2003 | Dodge | Dakota | Sport Extended Cab Pickup 2-Door | 3.9L 3906CC 239Cu. In. V6 GAS OHV Naturally Aspirated |
| 2003 | Dodge | Dakota | Sport Extended Cab Pickup 2-Door | 4.7L 285Cu. In. V8 GAS SOHC Naturally Aspirated |
| 2003 | Dodge | Dakota | Sport Extended Cab Pickup 2-Door | 5.9L 360Cu. In. V8 GAS OHV Naturally Aspirated |
| 2003 | Dodge | Dakota | Sport Standard Cab Pickup 2-Door | 3.9L 3906CC 239Cu. In. V6 GAS OHV Naturally Aspirated |
| 2003 | Dodge | Dakota | Sport Standard Cab Pickup 2-Door | 4.7L 285Cu. In. V8 GAS SOHC Naturally Aspirated |
| 2003 | Dodge | Dakota | Sport Standard Cab Pickup 2-Door | 5.9L 360Cu. In. V8 GAS OHV Naturally Aspirated |
| 2003 | Dodge | Durango | R/T Sport Utility 4-Door | 5.9L 360Cu. In. V8 GAS OHV Naturally Aspirated |
| 2003 | Dodge | Durango | SLT Plus Sport Utility 4-Door | 4.7L 285Cu. In. V8 GAS SOHC Naturally Aspirated |
| 2003 | Dodge | Durango | SLT Plus Sport Utility 4-Door | 5.9L 360Cu. In. V8 GAS OHV Naturally Aspirated |
| 2003 | Dodge | Durango | SLT Sport Utility 4-Door | 4.7L 285Cu. In. V8 GAS SOHC Naturally Aspirated |
| 2003 | Dodge | Durango | SLT Sport Utility 4-Door | 5.9L 360Cu. In. V8 GAS OHV Naturally Aspirated |
| 2003 | Dodge | Durango | Sport Sport Utility 4-Door | 4.7L 285Cu. In. V8 GAS SOHC Naturally Aspirated |
| 2003 | Dodge | Durango | Sport Sport Utility 4-Door | 5.9L 360Cu. In. V8 GAS OHV Naturally Aspirated |
| 2003 | Dodge | Durango | SXT Sport Utility 4-Door | 4.7L 285Cu. In. V8 GAS SOHC Naturally Aspirated |
| 2003 | Dodge | Durango | SXT Sport Utility 4-Door | 5.9L 360Cu. In. V8 GAS OHV Naturally Aspirated |
| 2003 | Dodge | Grand Caravan | Base Mini Passenger Van 4-Door | 3.3L 3301CC 201Cu. In. V6 FLEX OHV Naturally Aspirated |
| 2003 | Dodge | Grand Caravan | EL Mini Passenger Van 4-Door | 3.3L 3301CC 201Cu. In. V6 FLEX OHV Naturally Aspirated |
| 2003 | Dodge | Grand Caravan | ES Mini Passenger Van 4-Door | 3.3L 3301CC 201Cu. In. V6 FLEX OHV Naturally Aspirated |
| 2003 | Dodge | Grand Caravan | ES Mini Passenger Van 4-Door | 3.8L 3778CC 231Cu. In. V6 GAS OHV Naturally Aspirated |
| 2003 | Dodge | Grand Caravan | EX Mini Passenger Van 4-Door | 3.8L 3778CC 231Cu. In. V6 GAS OHV Naturally Aspirated |
| 2003 | Dodge | Grand Caravan | SE Mini Passenger Van 4-Door | 3.3L 3301CC 201Cu. In. V6 FLEX OHV Naturally Aspirated |
| 2003 | Dodge | Grand Caravan | SE Mini Passenger Van 4-Door | 3.3L 3301CC 201Cu. In. V6 GAS OHV Naturally Aspirated |
| 2003 | Dodge | Grand Caravan | Sport Mini Passenger Van 4-Door | 3.3L 3301CC 201Cu. In. V6 FLEX OHV Naturally Aspirated |
| 2003 | Dodge | Grand Caravan | Sport Mini Passenger Van 4-Door | 3.8L 3778CC 231Cu. In. V6 GAS OHV Naturally Aspirated |
| 2002 | Dodge | Dakota | Base Extended Cab Pickup 2-Door | 2.5L 2507CC 153Cu. In. l4 GAS OHV Naturally Aspirated |
| 2002 | Dodge | Dakota | Base Extended Cab Pickup 2-Door | 3.9L 3906CC 239Cu. In. V6 GAS OHV Naturally Aspirated |
| 2002 | Dodge | Dakota | Base Extended Cab Pickup 2-Door | 4.7L 285Cu. In. V8 GAS SOHC Naturally Aspirated |
| 2002 | Dodge | Dakota | Base Standard Cab Pickup 2-Door | 2.5L 2507CC 153Cu. In. l4 GAS OHV Naturally Aspirated |
| 2002 | Dodge | Dakota | Base Standard Cab Pickup 2-Door | 3.9L 3906CC 239Cu. In. V6 GAS OHV Naturally Aspirated |
| 2002 | Dodge | Dakota | Base Standard Cab Pickup 2-Door | 4.7L 285Cu. In. V8 GAS SOHC Naturally Aspirated |
| 2002 | Dodge | Dakota | SLT Crew Cab Pickup 4-Door | 2.5L 2507CC 153Cu. In. l4 GAS OHV Naturally Aspirated |
| 2002 | Dodge | Dakota | SLT Crew Cab Pickup 4-Door | 3.9L 3906CC 239Cu. In. V6 GAS OHV Naturally Aspirated |
| 2002 | Dodge | Dakota | SLT Crew Cab Pickup 4-Door | 4.7L 285Cu. In. V8 GAS SOHC Naturally Aspirated |
| 2002 | Dodge | Dakota | SLT Crew Cab Pickup 4-Door | 5.9L 360Cu. In. V8 GAS OHV Naturally Aspirated |
| 2002 | Dodge | Dakota | SLT Extended Cab Pickup 2-Door | 2.5L 2507CC 153Cu. In. l4 GAS OHV Naturally Aspirated |
| 2002 | Dodge | Dakota | SLT Extended Cab Pickup 2-Door | 3.9L 3906CC 239Cu. In. V6 GAS OHV Naturally Aspirated |
| 2002 | Dodge | Dakota | SLT Extended Cab Pickup 2-Door | 4.7L 285Cu. In. V8 GAS SOHC Naturally Aspirated |
| 2002 | Dodge | Dakota | SLT Extended Cab Pickup 2-Door | 5.9L 360Cu. In. V8 GAS OHV Naturally Aspirated |
| 2002 | Dodge | Dakota | SLT Standard Cab Pickup 2-Door | 2.5L 2507CC 153Cu. In. l4 GAS OHV Naturally Aspirated |
| 2002 | Dodge | Dakota | SLT Standard Cab Pickup 2-Door | 3.9L 3906CC 239Cu. In. V6 GAS OHV Naturally Aspirated |
| 2002 | Dodge | Dakota | SLT Standard Cab Pickup 2-Door | 4.7L 285Cu. In. V8 GAS SOHC Naturally Aspirated |
| 2002 | Dodge | Dakota | SLT Standard Cab Pickup 2-Door | 5.9L 360Cu. In. V8 GAS OHV Naturally Aspirated |
| 2002 | Dodge | Dakota | Sport Crew Cab Pickup 4-Door | 2.5L 2507CC 153Cu. In. l4 GAS OHV Naturally Aspirated |
| 2002 | Dodge | Dakota | Sport Crew Cab Pickup 4-Door | 3.9L 3906CC 239Cu. In. V6 GAS OHV Naturally Aspirated |
| 2002 | Dodge | Dakota | Sport Crew Cab Pickup 4-Door | 4.7L 285Cu. In. V8 GAS SOHC Naturally Aspirated |
| 2002 | Dodge | Dakota | Sport Crew Cab Pickup 4-Door | 5.9L 360Cu. In. V8 GAS OHV Naturally Aspirated |
| 2002 | Dodge | Dakota | Sport Extended Cab Pickup 2-Door | 2.5L 2507CC 153Cu. In. l4 GAS OHV Naturally Aspirated |
| 2002 | Dodge | Dakota | Sport Extended Cab Pickup 2-Door | 3.9L 3906CC 239Cu. In. V6 GAS OHV Naturally Aspirated |
| 2002 | Dodge | Dakota | Sport Extended Cab Pickup 2-Door | 4.7L 285Cu. In. V8 GAS SOHC Naturally Aspirated |
| 2002 | Dodge | Dakota | Sport Extended Cab Pickup 2-Door | 5.9L 360Cu. In. V8 GAS OHV Naturally Aspirated |
| 2002 | Dodge | Dakota | Sport Standard Cab Pickup 2-Door | 2.5L 2507CC 153Cu. In. l4 GAS OHV Naturally Aspirated |
| 2002 | Dodge | Dakota | Sport Standard Cab Pickup 2-Door | 3.9L 3906CC 239Cu. In. V6 GAS OHV Naturally Aspirated |
| 2002 | Dodge | Dakota | Sport Standard Cab Pickup 2-Door | 4.7L 285Cu. In. V8 GAS SOHC Naturally Aspirated |
| 2002 | Dodge | Dakota | Sport Standard Cab Pickup 2-Door | 5.9L 360Cu. In. V8 GAS OHV Naturally Aspirated |
| 2002 | Dodge | Dakota | SXT Extended Cab Pickup 2-Door | 2.5L 2507CC 153Cu. In. l4 GAS OHV Naturally Aspirated |
| 2002 | Dodge | Dakota | SXT Extended Cab Pickup 2-Door | 3.9L 3906CC 239Cu. In. V6 GAS OHV Naturally Aspirated |
| 2002 | Dodge | Dakota | SXT Extended Cab Pickup 2-Door | 4.7L 285Cu. In. V8 GAS SOHC Naturally Aspirated |
| 2002 | Dodge | Dakota | SXT Extended Cab Pickup 2-Door | 5.9L 360Cu. In. V8 GAS OHV Naturally Aspirated |
| 2002 | Dodge | Dakota | SXT Standard Cab Pickup 2-Door | 2.5L 2507CC 153Cu. In. l4 GAS OHV Naturally Aspirated |
| 2002 | Dodge | Dakota | SXT Standard Cab Pickup 2-Door | 3.9L 3906CC 239Cu. In. V6 GAS OHV Naturally Aspirated |
| 2002 | Dodge | Dakota | SXT Standard Cab Pickup 2-Door | 4.7L 285Cu. In. V8 GAS SOHC Naturally Aspirated |
| 2002 | Dodge | Dakota | SXT Standard Cab Pickup 2-Door | 5.9L 360Cu. In. V8 GAS OHV Naturally Aspirated |
| 2002 | Dodge | Durango | R/T Sport Utility 4-Door | 5.9L 360Cu. In. V8 GAS OHV Naturally Aspirated |
| 2002 | Dodge | Durango | SLT Plus Sport Utility 4-Door | 4.7L 285Cu. In. V8 GAS SOHC Naturally Aspirated |
| 2002 | Dodge | Durango | SLT Plus Sport Utility 4-Door | 5.9L 360Cu. In. V8 GAS OHV Naturally Aspirated |
| 2002 | Dodge | Durango | SLT Sport Utility 4-Door | 4.7L 285Cu. In. V8 GAS SOHC Naturally Aspirated |
| 2002 | Dodge | Durango | SLT Sport Utility 4-Door | 5.9L 360Cu. In. V8 GAS OHV Naturally Aspirated |
| 2002 | Dodge | Durango | Sport Sport Utility 4-Door | 4.7L 285Cu. In. V8 GAS SOHC Naturally Aspirated |
| 2002 | Dodge | Durango | Sport Sport Utility 4-Door | 5.9L 360Cu. In. V8 GAS OHV Naturally Aspirated |
| 2002 | Dodge | Grand Caravan | EL Mini Passenger Van 4-Door | 3.3L 3301CC 201Cu. In. V6 FLEX OHV Naturally Aspirated |
| 2002 | Dodge | Grand Caravan | EL Mini Passenger Van 4-Door | 3.3L 3301CC 201Cu. In. V6 GAS OHV Naturally Aspirated |
| 2002 | Dodge | Grand Caravan | EL Mini Passenger Van 4-Door | 3.8L 230Cu. In. V6 GAS OHV Naturally Aspirated |
| 2002 | Dodge | Grand Caravan | ES Mini Passenger Van 4-Door | 3.3L 3301CC 201Cu. In. V6 FLEX OHV Naturally Aspirated |
| 2002 | Dodge | Grand Caravan | ES Mini Passenger Van 4-Door | 3.3L 3301CC 201Cu. In. V6 GAS OHV Naturally Aspirated |
| 2002 | Dodge | Grand Caravan | ES Mini Passenger Van 4-Door | 3.8L 3778CC 231Cu. In. V6 GAS OHV Naturally Aspirated |
| 2002 | Dodge | Grand Caravan | EX Mini Passenger Van 4-Door | 3.3L 3301CC 201Cu. In. V6 FLEX OHV Naturally Aspirated |
| 2002 | Dodge | Grand Caravan | EX Mini Passenger Van 4-Door | 3.3L 3301CC 201Cu. In. V6 GAS OHV Naturally Aspirated |
| 2002 | Dodge | Grand Caravan | EX Mini Passenger Van 4-Door | 3.8L 3778CC 231Cu. In. V6 GAS OHV Naturally Aspirated |
| 2002 | Dodge | Grand Caravan | SE Mini Passenger Van 4-Door | 3.3L 3301CC 201Cu. In. V6 FLEX OHV Naturally Aspirated |
| 2002 | Dodge | Grand Caravan | SE Mini Passenger Van 4-Door | 3.3L 3301CC 201Cu. In. V6 GAS OHV Naturally Aspirated |
| 2002 | Dodge | Grand Caravan | SE Mini Passenger Van 4-Door | 3.8L 230Cu. In. V6 GAS OHV Naturally Aspirated |
| 2002 | Dodge | Grand Caravan | Sport Mini Passenger Van 4-Door | 3.3L 3301CC 201Cu. In. V6 FLEX OHV Naturally Aspirated |
| 2002 | Dodge | Grand Caravan | Sport Mini Passenger Van 4-Door | 3.3L 3301CC 201Cu. In. V6 GAS OHV Naturally Aspirated |
| 2002 | Dodge | Grand Caravan | Sport Mini Passenger Van 4-Door | 3.8L 3778CC 231Cu. In. V6 GAS OHV Naturally Aspirated |
| 2001 | Dodge | Dakota | Base Extended Cab Pickup 2-Door | 2.5L 2507CC 153Cu. In. l4 GAS OHV Naturally Aspirated |
| 2001 | Dodge | Dakota | Base Extended Cab Pickup 2-Door | 3.9L 3906CC 239Cu. In. V6 GAS OHV Naturally Aspirated |
| 2001 | Dodge | Dakota | Base Extended Cab Pickup 2-Door | 4.7L 287Cu. In. V8 GAS SOHC Naturally Aspirated |
| 2001 | Dodge | Dakota | Base Standard Cab Pickup 2-Door | 2.5L 2507CC 153Cu. In. l4 GAS OHV Naturally Aspirated |
| 2001 | Dodge | Dakota | Base Standard Cab Pickup 2-Door | 3.9L 3906CC 239Cu. In. V6 GAS OHV Naturally Aspirated |
| 2001 | Dodge | Dakota | Base Standard Cab Pickup 2-Door | 4.7L 287Cu. In. V8 GAS SOHC Naturally Aspirated |
| 2001 | Dodge | Dakota | R/T Extended Cab Pickup 2-Door | 5.9L 360Cu. In. V8 GAS OHV Naturally Aspirated |
| 2001 | Dodge | Dakota | R/T Standard Cab Pickup 2-Door | 5.9L 360Cu. In. V8 GAS OHV Naturally Aspirated |
| 2001 | Dodge | Dakota | SLT Crew Cab Pickup 4-Door | 2.5L 2507CC 153Cu. In. l4 GAS OHV Naturally Aspirated |
| 2001 | Dodge | Dakota | SLT Crew Cab Pickup 4-Door | 3.9L 3906CC 239Cu. In. V6 GAS OHV Naturally Aspirated |
| 2001 | Dodge | Dakota | SLT Crew Cab Pickup 4-Door | 4.7L 287Cu. In. V8 GAS SOHC Naturally Aspirated |
| 2001 | Dodge | Dakota | SLT Crew Cab Pickup 4-Door | 5.9L 360Cu. In. V8 GAS OHV Naturally Aspirated |
| 2001 | Dodge | Dakota | SLT Extended Cab Pickup 2-Door | 2.5L 2507CC 153Cu. In. l4 GAS OHV Naturally Aspirated |
| 2001 | Dodge | Dakota | SLT Extended Cab Pickup 2-Door | 3.9L 3906CC 239Cu. In. V6 GAS OHV Naturally Aspirated |
| 2001 | Dodge | Dakota | SLT Extended Cab Pickup 2-Door | 4.7L 287Cu. In. V8 GAS SOHC Naturally Aspirated |
| 2001 | Dodge | Dakota | SLT Extended Cab Pickup 2-Door | 5.9L 360Cu. In. V8 GAS OHV Naturally Aspirated |
| 2001 | Dodge | Dakota | SLT Standard Cab Pickup 2-Door | 2.5L 2507CC 153Cu. In. l4 GAS OHV Naturally Aspirated |
| 2001 | Dodge | Dakota | SLT Standard Cab Pickup 2-Door | 3.9L 3906CC 239Cu. In. V6 GAS OHV Naturally Aspirated |
| 2001 | Dodge | Dakota | SLT Standard Cab Pickup 2-Door | 4.7L 287Cu. In. V8 GAS SOHC Naturally Aspirated |
| 2001 | Dodge | Dakota | SLT Standard Cab Pickup 2-Door | 5.9L 360Cu. In. V8 GAS OHV Naturally Aspirated |
| 2001 | Dodge | Dakota | Sport Crew Cab Pickup 4-Door | 2.5L 2507CC 153Cu. In. l4 GAS OHV Naturally Aspirated |
| 2001 | Dodge | Dakota | Sport Crew Cab Pickup 4-Door | 3.9L 3906CC 239Cu. In. V6 GAS OHV Naturally Aspirated |
| 2001 | Dodge | Dakota | Sport Crew Cab Pickup 4-Door | 4.7L 287Cu. In. V8 GAS SOHC Naturally Aspirated |
| 2001 | Dodge | Dakota | Sport Crew Cab Pickup 4-Door | 5.9L 360Cu. In. V8 GAS OHV Naturally Aspirated |
| 2001 | Dodge | Dakota | Sport Extended Cab Pickup 2-Door | 2.5L 2507CC 153Cu. In. l4 GAS OHV Naturally Aspirated |
| 2001 | Dodge | Dakota | Sport Extended Cab Pickup 2-Door | 3.9L 3906CC 239Cu. In. V6 GAS OHV Naturally Aspirated |
| 2001 | Dodge | Dakota | Sport Extended Cab Pickup 2-Door | 4.7L 287Cu. In. V8 GAS SOHC Naturally Aspirated |
| 2001 | Dodge | Dakota | Sport Extended Cab Pickup 2-Door | 5.9L 360Cu. In. V8 GAS OHV Naturally Aspirated |
| 2001 | Dodge | Dakota | Sport Standard Cab Pickup 2-Door | 2.5L 2507CC 153Cu. In. l4 GAS OHV Naturally Aspirated |
| 2001 | Dodge | Dakota | Sport Standard Cab Pickup 2-Door | 3.9L 3906CC 239Cu. In. V6 GAS OHV Naturally Aspirated |
| 2001 | Dodge | Dakota | Sport Standard Cab Pickup 2-Door | 4.7L 287Cu. In. V8 GAS SOHC Naturally Aspirated |
| 2001 | Dodge | Dakota | Sport Standard Cab Pickup 2-Door | 5.9L 360Cu. In. V8 GAS OHV Naturally Aspirated |
| 2001 | Dodge | Durango | Base Sport Utility 4-Door | 4.7L 287Cu. In. V8 GAS SOHC Naturally Aspirated |
| 2001 | Dodge | Durango | Base Sport Utility 4-Door | 5.9L 360Cu. In. V8 GAS OHV Naturally Aspirated |
| 2001 | Dodge | Durango | R/T Sport Utility 4-Door | 4.7L 287Cu. In. V8 GAS SOHC Naturally Aspirated |
| 2001 | Dodge | Durango | R/T Sport Utility 4-Door | 5.9L 360Cu. In. V8 GAS OHV Naturally Aspirated |
| 2001 | Dodge | Durango | SLT Plus Sport Utility 4-Door | 4.7L 285Cu. In. V8 GAS SOHC Naturally Aspirated |
| 2001 | Dodge | Durango | SLT Sport Utility 4-Door | 4.7L 287Cu. In. V8 GAS SOHC Naturally Aspirated |
| 2001 | Dodge | Durango | SLT Sport Utility 4-Door | 5.9L 360Cu. In. V8 GAS OHV Naturally Aspirated |
| 2001 | Dodge | Grand Caravan | ES Mini Passenger Van 4-Door | 3.3L 3301CC 201Cu. In. V6 FLEX OHV Naturally Aspirated |
| 2001 | Dodge | Grand Caravan | ES Mini Passenger Van 4-Door | 3.3L 3301CC 201Cu. In. V6 GAS OHV Naturally Aspirated |
| 2001 | Dodge | Grand Caravan | ES Mini Passenger Van 4-Door | 3.8L 3778CC 231Cu. In. V6 GAS OHV Naturally Aspirated |
| 2001 | Dodge | Grand Caravan | EX Mini Passenger Van 4-Door | 3.8L 3778CC 231Cu. In. V6 GAS OHV Naturally Aspirated |
| 2001 | Dodge | Grand Caravan | SE Mini Passenger Van 4-Door | 3.3L 3301CC 201Cu. In. V6 FLEX OHV Naturally Aspirated |
| 2001 | Dodge | Grand Caravan | SE Mini Passenger Van 4-Door | 3.3L 3301CC 201Cu. In. V6 GAS OHV Naturally Aspirated |
| 2001 | Dodge | Grand Caravan | Sport Mini Passenger Van 4-Door | 3.3L 3301CC 201Cu. In. V6 FLEX OHV Naturally Aspirated |
| 2001 | Dodge | Grand Caravan | Sport Mini Passenger Van 4-Door | 3.3L 3301CC 201Cu. In. V6 GAS OHV Naturally Aspirated |
| 2001 | Dodge | Grand Caravan | Sport Mini Passenger Van 4-Door | 3.8L 3778CC 231Cu. In. V6 GAS OHV Naturally Aspirated |
| 2000 | Dodge | Dakota | Base Extended Cab Pickup 2-Door | 2.5L 2507CC 153Cu. In. l4 GAS OHV Naturally Aspirated |
| 2000 | Dodge | Dakota | Base Extended Cab Pickup 2-Door | 3.9L 3906CC 239Cu. In. V6 GAS OHV Naturally Aspirated |
| 2000 | Dodge | Dakota | Base Extended Cab Pickup 2-Door | 4.7L 287Cu. In. V8 GAS SOHC Naturally Aspirated |
| 2000 | Dodge | Dakota | Base Standard Cab Pickup 2-Door | 2.5L 2507CC 153Cu. In. l4 GAS OHV Naturally Aspirated |
| 2000 | Dodge | Dakota | Base Standard Cab Pickup 2-Door | 3.9L 3906CC 239Cu. In. V6 GAS OHV Naturally Aspirated |
| 2000 | Dodge | Dakota | Base Standard Cab Pickup 2-Door | 4.7L 287Cu. In. V8 GAS SOHC Naturally Aspirated |
| 2000 | Dodge | Dakota | R/T Standard Cab Pickup 2-Door | 5.9L 360Cu. In. V8 GAS OHV Naturally Aspirated |
| 2000 | Dodge | Dakota | SLT Crew Cab Pickup 4-Door | 2.5L 2507CC 153Cu. In. l4 GAS OHV Naturally Aspirated |
| 2000 | Dodge | Dakota | SLT Crew Cab Pickup 4-Door | 3.9L 3906CC 239Cu. In. V6 GAS OHV Naturally Aspirated |
| 2000 | Dodge | Dakota | SLT Crew Cab Pickup 4-Door | 4.7L 287Cu. In. V8 GAS SOHC Naturally Aspirated |
| 2000 | Dodge | Dakota | SLT Crew Cab Pickup 4-Door | 5.9L 360Cu. In. V8 GAS OHV Naturally Aspirated |
| 2000 | Dodge | Dakota | SLT Extended Cab Pickup 2-Door | 2.5L 2507CC 153Cu. In. l4 GAS OHV Naturally Aspirated |
| 2000 | Dodge | Dakota | SLT Extended Cab Pickup 2-Door | 3.9L 3906CC 239Cu. In. V6 GAS OHV Naturally Aspirated |
| 2000 | Dodge | Dakota | SLT Extended Cab Pickup 2-Door | 4.7L 287Cu. In. V8 GAS SOHC Naturally Aspirated |
| 2000 | Dodge | Dakota | SLT Extended Cab Pickup 2-Door | 5.9L 360Cu. In. V8 GAS OHV Naturally Aspirated |
| 2000 | Dodge | Dakota | SLT Standard Cab Pickup 2-Door | 2.5L 2507CC 153Cu. In. l4 GAS OHV Naturally Aspirated |
| 2000 | Dodge | Dakota | SLT Standard Cab Pickup 2-Door | 3.9L 3906CC 239Cu. In. V6 GAS OHV Naturally Aspirated |
| 2000 | Dodge | Dakota | SLT Standard Cab Pickup 2-Door | 4.7L 287Cu. In. V8 GAS SOHC Naturally Aspirated |
| 2000 | Dodge | Dakota | SLT Standard Cab Pickup 2-Door | 5.9L 360Cu. In. V8 GAS OHV Naturally Aspirated |
| 2000 | Dodge | Dakota | Sport Crew Cab Pickup 4-Door | 2.5L 2507CC 153Cu. In. l4 GAS OHV Naturally Aspirated |
| 2000 | Dodge | Dakota | Sport Crew Cab Pickup 4-Door | 3.9L 3906CC 239Cu. In. V6 GAS OHV Naturally Aspirated |
| 2000 | Dodge | Dakota | Sport Crew Cab Pickup 4-Door | 4.7L 287Cu. In. V8 GAS SOHC Naturally Aspirated |
| 2000 | Dodge | Dakota | Sport Crew Cab Pickup 4-Door | 5.9L 360Cu. In. V8 GAS OHV Naturally Aspirated |
| 2000 | Dodge | Dakota | Sport Extended Cab Pickup 2-Door | 2.5L 2507CC 153Cu. In. l4 GAS OHV Naturally Aspirated |
| 2000 | Dodge | Dakota | Sport Extended Cab Pickup 2-Door | 3.9L 3906CC 239Cu. In. V6 GAS OHV Naturally Aspirated |
| 2000 | Dodge | Dakota | Sport Extended Cab Pickup 2-Door | 4.7L 287Cu. In. V8 GAS SOHC Naturally Aspirated |
| 2000 | Dodge | Dakota | Sport Extended Cab Pickup 2-Door | 5.9L 360Cu. In. V8 GAS OHV Naturally Aspirated |
| 2000 | Dodge | Dakota | Sport Standard Cab Pickup 2-Door | 2.5L 2507CC 153Cu. In. l4 GAS OHV Naturally Aspirated |
| 2000 | Dodge | Dakota | Sport Standard Cab Pickup 2-Door | 3.9L 3906CC 239Cu. In. V6 GAS OHV Naturally Aspirated |
| 2000 | Dodge | Dakota | Sport Standard Cab Pickup 2-Door | 4.7L 287Cu. In. V8 GAS SOHC Naturally Aspirated |
| 2000 | Dodge | Dakota | Sport Standard Cab Pickup 2-Door | 5.9L 360Cu. In. V8 GAS OHV Naturally Aspirated |
| 2000 | Dodge | Durango | Base Sport Utility 4-Door | 4.7L 287Cu. In. V8 GAS SOHC Naturally Aspirated |
| 2000 | Dodge | Durango | Base Sport Utility 4-Door | 5.2L 5211CC 318Cu. In. V8 GAS OHV Naturally Aspirated |
| 2000 | Dodge | Durango | Base Sport Utility 4-Door | 5.9L 360Cu. In. V8 GAS OHV Naturally Aspirated |
| 2000 | Dodge | Durango | R/T Sport Utility 4-Door | 4.7L 287Cu. In. V8 GAS SOHC Naturally Aspirated |
| 2000 | Dodge | Durango | R/T Sport Utility 4-Door | 5.2L 5211CC 318Cu. In. V8 GAS OHV Naturally Aspirated |
| 2000 | Dodge | Durango | R/T Sport Utility 4-Door | 5.9L 360Cu. In. V8 GAS OHV Naturally Aspirated |
| 2000 | Dodge | Durango | SLT Plus Sport Utility 4-Door | 4.7L 287Cu. In. V8 GAS SOHC Naturally Aspirated |
| 2000 | Dodge | Durango | SLT Plus Sport Utility 4-Door | 5.2L 5211CC 318Cu. In. V8 GAS OHV Naturally Aspirated |
| 2000 | Dodge | Durango | SLT Plus Sport Utility 4-Door | 5.9L 360Cu. In. V8 GAS OHV Naturally Aspirated |
| 2000 | Dodge | Durango | SLT Sport Utility 4-Door | 4.7L 287Cu. In. V8 GAS SOHC Naturally Aspirated |
| 2000 | Dodge | Durango | SLT Sport Utility 4-Door | 5.2L 5211CC 318Cu. In. V8 GAS OHV Naturally Aspirated |
| 2000 | Dodge | Durango | SLT Sport Utility 4-Door | 5.9L 360Cu. In. V8 GAS OHV Naturally Aspirated |
| 2000 | Dodge | Durango | Sport Sport Utility 4-Door | 4.7L 287Cu. In. V8 GAS SOHC Naturally Aspirated |
| 2000 | Dodge | Durango | Sport Sport Utility 4-Door | 5.2L 5211CC 318Cu. In. V8 GAS OHV Naturally Aspirated |
| 2000 | Dodge | Durango | Sport Sport Utility 4-Door | 5.9L 360Cu. In. V8 GAS OHV Naturally Aspirated |
| 2000 | Dodge | Grand Caravan | Base Mini Passenger Van 4-Door | 3.0L 2972CC 181Cu. In. V6 GAS SOHC Naturally Aspirated |
| 2000 | Dodge | Grand Caravan | Base Mini Passenger Van 4-Door | 3.3L 3301CC 201Cu. In. V6 FLEX OHV Naturally Aspirated |
| 2000 | Dodge | Grand Caravan | Base Mini Passenger Van 4-Door | 3.3L 3301CC 201Cu. In. V6 GAS OHV Naturally Aspirated |
| 2000 | Dodge | Grand Caravan | Base Mini Passenger Van 4-Door | 3.8L 230Cu. In. V6 GAS OHV Naturally Aspirated |
| 2000 | Dodge | Grand Caravan | ES Mini Passenger Van 4-Door | 3.0L 2972CC 181Cu. In. V6 GAS SOHC Naturally Aspirated |
| 2000 | Dodge | Grand Caravan | ES Mini Passenger Van 4-Door | 3.3L 3301CC 201Cu. In. V6 FLEX OHV Naturally Aspirated |
| 2000 | Dodge | Grand Caravan | ES Mini Passenger Van 4-Door | 3.3L 3301CC 201Cu. In. V6 GAS OHV Naturally Aspirated |
| 2000 | Dodge | Grand Caravan | ES Mini Passenger Van 4-Door | 3.8L 3778CC 231Cu. In. V6 GAS OHV Naturally Aspirated |
| 2000 | Dodge | Grand Caravan | LE Mini Passenger Van 4-Door | 3.0L 2972CC 181Cu. In. V6 GAS SOHC Naturally Aspirated |
| 2000 | Dodge | Grand Caravan | LE Mini Passenger Van 4-Door | 3.3L 3301CC 201Cu. In. V6 FLEX OHV Naturally Aspirated |
| 2000 | Dodge | Grand Caravan | LE Mini Passenger Van 4-Door | 3.3L 3301CC 201Cu. In. V6 GAS OHV Naturally Aspirated |
| 2000 | Dodge | Grand Caravan | LE Mini Passenger Van 4-Door | 3.8L 3778CC 231Cu. In. V6 GAS OHV Naturally Aspirated |
| 2000 | Dodge | Grand Caravan | SE Mini Passenger Van 4-Door | 3.0L 2972CC 181Cu. In. V6 GAS SOHC Naturally Aspirated |
| 2000 | Dodge | Grand Caravan | SE Mini Passenger Van 4-Door | 3.3L 3301CC 201Cu. In. V6 FLEX OHV Naturally Aspirated |
| 2000 | Dodge | Grand Caravan | SE Mini Passenger Van 4-Door | 3.3L 3301CC 201Cu. In. V6 GAS OHV Naturally Aspirated |
| 2000 | Dodge | Grand Caravan | SE Mini Passenger Van 4-Door | 3.8L 3778CC 231Cu. In. V6 GAS OHV Naturally Aspirated |
| 2000 | Dodge | Grand Caravan | Sport Mini Passenger Van 4-Door | 3.0L 2972CC 181Cu. In. V6 GAS SOHC Naturally Aspirated |
| 2000 | Dodge | Grand Caravan | Sport Mini Passenger Van 4-Door | 3.3L 3301CC 201Cu. In. V6 FLEX OHV Naturally Aspirated |
| 2000 | Dodge | Grand Caravan | Sport Mini Passenger Van 4-Door | 3.3L 3301CC 201Cu. In. V6 GAS OHV Naturally Aspirated |
| 2000 | Dodge | Grand Caravan | Sport Mini Passenger Van 4-Door | 3.8L 3778CC 231Cu. In. V6 GAS OHV Naturally Aspirated |
| 1999 | Dodge | Dakota | Base Extended Cab Pickup 2-Door | 2.5L 2507CC 153Cu. In. l4 GAS OHV Naturally Aspirated |
| 1999 | Dodge | Dakota | Base Extended Cab Pickup 2-Door | 3.9L 3906CC 239Cu. In. V6 GAS OHV Naturally Aspirated |
| 1999 | Dodge | Dakota | Base Extended Cab Pickup 2-Door | 5.2L 5211CC 318Cu. In. V8 GAS OHV Naturally Aspirated |
| 1999 | Dodge | Dakota | Base Standard Cab Pickup 2-Door | 2.5L 2507CC 153Cu. In. l4 GAS OHV Naturally Aspirated |
| 1999 | Dodge | Dakota | Base Standard Cab Pickup 2-Door | 3.9L 3906CC 239Cu. In. V6 GAS OHV Naturally Aspirated |
| 1999 | Dodge | Dakota | Base Standard Cab Pickup 2-Door | 5.2L 5211CC 318Cu. In. V8 GAS OHV Naturally Aspirated |
| 1999 | Dodge | Dakota | R/T Extended Cab Pickup 2-Door | 5.9L 360Cu. In. V8 GAS OHV Naturally Aspirated |
| 1999 | Dodge | Dakota | R/T Standard Cab Pickup 2-Door | 5.9L 360Cu. In. V8 GAS OHV Naturally Aspirated |
| 1999 | Dodge | Dakota | SLT Extended Cab Pickup 2-Door | 2.5L 2507CC 153Cu. In. l4 GAS OHV Naturally Aspirated |
| 1999 | Dodge | Dakota | SLT Extended Cab Pickup 2-Door | 3.9L 3906CC 239Cu. In. V6 GAS OHV Naturally Aspirated |
| 1999 | Dodge | Dakota | SLT Extended Cab Pickup 2-Door | 5.2L 5211CC 318Cu. In. V8 GAS OHV Naturally Aspirated |
| 1999 | Dodge | Dakota | SLT Standard Cab Pickup 2-Door | 2.5L 2507CC 153Cu. In. l4 GAS OHV Naturally Aspirated |
| 1999 | Dodge | Dakota | SLT Standard Cab Pickup 2-Door | 3.9L 3906CC 239Cu. In. V6 GAS OHV Naturally Aspirated |
| 1999 | Dodge | Dakota | SLT Standard Cab Pickup 2-Door | 5.2L 5211CC 318Cu. In. V8 GAS OHV Naturally Aspirated |
| 1999 | Dodge | Dakota | Sport Extended Cab Pickup 2-Door | 2.5L 2507CC 153Cu. In. l4 GAS OHV Naturally Aspirated |
| 1999 | Dodge | Dakota | Sport Extended Cab Pickup 2-Door | 3.9L 3906CC 239Cu. In. V6 GAS OHV Naturally Aspirated |
| 1999 | Dodge | Dakota | Sport Extended Cab Pickup 2-Door | 5.2L 5211CC 318Cu. In. V8 GAS OHV Naturally Aspirated |
| 1999 | Dodge | Dakota | Sport Standard Cab Pickup 2-Door | 2.5L 2507CC 153Cu. In. l4 GAS OHV Naturally Aspirated |
| 1999 | Dodge | Dakota | Sport Standard Cab Pickup 2-Door | 3.9L 3906CC 239Cu. In. V6 GAS OHV Naturally Aspirated |
| 1999 | Dodge | Dakota | Sport Standard Cab Pickup 2-Door | 5.2L 5211CC 318Cu. In. V8 GAS OHV Naturally Aspirated |
| 1999 | Dodge | Durango | Base Sport Utility 4-Door | 3.9L 3906CC 239Cu. In. V6 GAS OHV Naturally Aspirated |
| 1999 | Dodge | Durango | Base Sport Utility 4-Door | 5.2L 5211CC 318Cu. In. V8 GAS OHV Naturally Aspirated |
| 1999 | Dodge | Durango | Base Sport Utility 4-Door | 5.9L 360Cu. In. V8 GAS OHV Naturally Aspirated |
| 1999 | Dodge | Durango | SLT Plus Sport Utility 4-Door | 3.9L 3906CC 239Cu. In. V6 GAS OHV Naturally Aspirated |
| 1999 | Dodge | Durango | SLT Plus Sport Utility 4-Door | 5.2L 5211CC 318Cu. In. V8 GAS OHV Naturally Aspirated |
| 1999 | Dodge | Durango | SLT Plus Sport Utility 4-Door | 5.9L 360Cu. In. V8 GAS OHV Naturally Aspirated |
| 1999 | Dodge | Durango | SLT Sport Utility 4-Door | 3.9L 3906CC 239Cu. In. V6 GAS OHV Naturally Aspirated |
| 1999 | Dodge | Durango | SLT Sport Utility 4-Door | 5.2L 5211CC 318Cu. In. V8 GAS OHV Naturally Aspirated |
| 1999 | Dodge | Durango | SLT Sport Utility 4-Door | 5.9L 360Cu. In. V8 GAS OHV Naturally Aspirated |
| 1999 | Dodge | Grand Caravan | Base Mini Passenger Van 4-Door | 3.0L 2972CC 181Cu. In. V6 GAS SOHC Naturally Aspirated |
| 1999 | Dodge | Grand Caravan | Base Mini Passenger Van 4-Door | 3.3L 3301CC 201Cu. In. V6 FLEX OHV Naturally Aspirated |
| 1999 | Dodge | Grand Caravan | Base Mini Passenger Van 4-Door | 3.3L 3301CC 201Cu. In. V6 GAS OHV Naturally Aspirated |
| 1999 | Dodge | Grand Caravan | Base Mini Passenger Van 4-Door | 3.8L 230Cu. In. V6 GAS OHV Naturally Aspirated |
| 1999 | Dodge | Grand Caravan | ES Mini Passenger Van 4-Door | 3.0L 2972CC 181Cu. In. V6 GAS SOHC Naturally Aspirated |
| 1999 | Dodge | Grand Caravan | ES Mini Passenger Van 4-Door | 3.3L 3301CC 201Cu. In. V6 FLEX OHV Naturally Aspirated |
| 1999 | Dodge | Grand Caravan | ES Mini Passenger Van 4-Door | 3.3L 3301CC 201Cu. In. V6 GAS OHV Naturally Aspirated |
| 1999 | Dodge | Grand Caravan | ES Mini Passenger Van 4-Door | 3.8L 3778CC 231Cu. In. V6 GAS OHV Naturally Aspirated |
| 1999 | Dodge | Grand Caravan | LE Mini Passenger Van 4-Door | 3.0L 2972CC 181Cu. In. V6 GAS SOHC Naturally Aspirated |
| 1999 | Dodge | Grand Caravan | LE Mini Passenger Van 4-Door | 3.3L 3301CC 201Cu. In. V6 FLEX OHV Naturally Aspirated |
| 1999 | Dodge | Grand Caravan | LE Mini Passenger Van 4-Door | 3.3L 3301CC 201Cu. In. V6 GAS OHV Naturally Aspirated |
| 1999 | Dodge | Grand Caravan | LE Mini Passenger Van 4-Door | 3.8L 3778CC 231Cu. In. V6 GAS OHV Naturally Aspirated |
| 1999 | Dodge | Grand Caravan | SE Mini Passenger Van 4-Door | 3.0L 2972CC 181Cu. In. V6 GAS SOHC Naturally Aspirated |
| 1999 | Dodge | Grand Caravan | SE Mini Passenger Van 4-Door | 3.3L 3301CC 201Cu. In. V6 FLEX OHV Naturally Aspirated |
| 1999 | Dodge | Grand Caravan | SE Mini Passenger Van 4-Door | 3.3L 3301CC 201Cu. In. V6 GAS OHV Naturally Aspirated |
| 1999 | Dodge | Grand Caravan | SE Mini Passenger Van 4-Door | 3.8L 3778CC 231Cu. In. V6 GAS OHV Naturally Aspirated |
| 1998 | Dodge | Dakota | Base Extended Cab Pickup 2-Door | 2.5L 2507CC 153Cu. In. l4 GAS OHV Naturally Aspirated |
| 1998 | Dodge | Dakota | Base Extended Cab Pickup 2-Door | 3.9L 3906CC 239Cu. In. V6 GAS OHV Naturally Aspirated |
| 1998 | Dodge | Dakota | Base Extended Cab Pickup 2-Door | 5.2L 5211CC 318Cu. In. V8 GAS OHV Naturally Aspirated |
| 1998 | Dodge | Dakota | Base Standard Cab Pickup 2-Door | 2.5L 2507CC 153Cu. In. l4 GAS OHV Naturally Aspirated |
| 1998 | Dodge | Dakota | Base Standard Cab Pickup 2-Door | 3.9L 3906CC 239Cu. In. V6 GAS OHV Naturally Aspirated |
| 1998 | Dodge | Dakota | Base Standard Cab Pickup 2-Door | 5.2L 5211CC 318Cu. In. V8 GAS OHV Naturally Aspirated |
| 1998 | Dodge | Dakota | R/T Extended Cab Pickup 2-Door | 5.9L 360Cu. In. V8 GAS OHV Naturally Aspirated |
| 1998 | Dodge | Dakota | R/T Standard Cab Pickup 2-Door | 5.9L 360Cu. In. V8 GAS OHV Naturally Aspirated |
| 1998 | Dodge | Dakota | SLT Extended Cab Pickup 2-Door | 2.5L 2507CC 153Cu. In. l4 GAS OHV Naturally Aspirated |
| 1998 | Dodge | Dakota | SLT Extended Cab Pickup 2-Door | 3.9L 3906CC 239Cu. In. V6 GAS OHV Naturally Aspirated |
| 1998 | Dodge | Dakota | SLT Extended Cab Pickup 2-Door | 5.2L 5211CC 318Cu. In. V8 GAS OHV Naturally Aspirated |
| 1998 | Dodge | Dakota | SLT Standard Cab Pickup 2-Door | 2.5L 2507CC 153Cu. In. l4 GAS OHV Naturally Aspirated |
| 1998 | Dodge | Dakota | SLT Standard Cab Pickup 2-Door | 3.9L 3906CC 239Cu. In. V6 GAS OHV Naturally Aspirated |
| 1998 | Dodge | Dakota | SLT Standard Cab Pickup 2-Door | 5.2L 5211CC 318Cu. In. V8 GAS OHV Naturally Aspirated |
| 1998 | Dodge | Dakota | Sport Extended Cab Pickup 2-Door | 2.5L 2507CC 153Cu. In. l4 GAS OHV Naturally Aspirated |
| 1998 | Dodge | Dakota | Sport Extended Cab Pickup 2-Door | 3.9L 3906CC 239Cu. In. V6 GAS OHV Naturally Aspirated |
| 1998 | Dodge | Dakota | Sport Extended Cab Pickup 2-Door | 5.2L 5211CC 318Cu. In. V8 GAS OHV Naturally Aspirated |
| 1998 | Dodge | Dakota | Sport Standard Cab Pickup 2-Door | 2.5L 2507CC 153Cu. In. l4 GAS OHV Naturally Aspirated |
| 1998 | Dodge | Dakota | Sport Standard Cab Pickup 2-Door | 3.9L 3906CC 239Cu. In. V6 GAS OHV Naturally Aspirated |
| 1998 | Dodge | Dakota | Sport Standard Cab Pickup 2-Door | 5.2L 5211CC 318Cu. In. V8 GAS OHV Naturally Aspirated |
| 1998 | Dodge | Durango | Base Sport Utility 4-Door | 3.9L 3906CC 239Cu. In. V6 GAS OHV Naturally Aspirated |
| 1998 | Dodge | Durango | Base Sport Utility 4-Door | 5.2L 5211CC 318Cu. In. V8 GAS OHV Naturally Aspirated |
| 1998 | Dodge | Durango | Base Sport Utility 4-Door | 5.9L 360Cu. In. V8 GAS OHV Naturally Aspirated |
| 1998 | Dodge | Durango | SLT Sport Utility 4-Door | 3.9L 3906CC 239Cu. In. V6 GAS OHV Naturally Aspirated |
| 1998 | Dodge | Durango | SLT Sport Utility 4-Door | 5.2L 5211CC 318Cu. In. V8 GAS OHV Naturally Aspirated |
| 1998 | Dodge | Durango | SLT Sport Utility 4-Door | 5.9L 360Cu. In. V8 GAS OHV Naturally Aspirated |
| 1998 | Dodge | Grand Caravan | Base Mini Passenger Van 4-Door | 3.0L 2972CC 181Cu. In. V6 GAS SOHC Naturally Aspirated |
| 1998 | Dodge | Grand Caravan | Base Mini Passenger Van 4-Door | 3.3L 3301CC 201Cu. In. V6 FLEX OHV Naturally Aspirated |
| 1998 | Dodge | Grand Caravan | Base Mini Passenger Van 4-Door | 3.3L 3301CC 201Cu. In. V6 GAS OHV Naturally Aspirated |
| 1998 | Dodge | Grand Caravan | Base Mini Passenger Van 4-Door | 3.8L 230Cu. In. V6 GAS OHV Naturally Aspirated |
| 1998 | Dodge | Grand Caravan | ES Mini Passenger Van 4-Door | 3.0L 2972CC 181Cu. In. V6 GAS SOHC Naturally Aspirated |
| 1998 | Dodge | Grand Caravan | ES Mini Passenger Van 4-Door | 3.3L 3301CC 201Cu. In. V6 FLEX OHV Naturally Aspirated |
| 1998 | Dodge | Grand Caravan | ES Mini Passenger Van 4-Door | 3.3L 3301CC 201Cu. In. V6 GAS OHV Naturally Aspirated |
| 1998 | Dodge | Grand Caravan | ES Mini Passenger Van 4-Door | 3.8L 3778CC 231Cu. In. V6 GAS OHV Naturally Aspirated |
| 1998 | Dodge | Grand Caravan | LE Mini Passenger Van 4-Door | 3.0L 2972CC 181Cu. In. V6 GAS SOHC Naturally Aspirated |
| 1998 | Dodge | Grand Caravan | LE Mini Passenger Van 4-Door | 3.3L 3301CC 201Cu. In. V6 FLEX OHV Naturally Aspirated |
| 1998 | Dodge | Grand Caravan | LE Mini Passenger Van 4-Door | 3.3L 3301CC 201Cu. In. V6 GAS OHV Naturally Aspirated |
| 1998 | Dodge | Grand Caravan | LE Mini Passenger Van 4-Door | 3.8L 3778CC 231Cu. In. V6 GAS OHV Naturally Aspirated |
| 1998 | Dodge | Grand Caravan | SE Mini Passenger Van 4-Door | 3.0L 2972CC 181Cu. In. V6 GAS SOHC Naturally Aspirated |
| 1998 | Dodge | Grand Caravan | SE Mini Passenger Van 4-Door | 3.3L 3301CC 201Cu. In. V6 FLEX OHV Naturally Aspirated |
| 1998 | Dodge | Grand Caravan | SE Mini Passenger Van 4-Door | 3.3L 3301CC 201Cu. In. V6 GAS OHV Naturally Aspirated |
| 1998 | Dodge | Grand Caravan | SE Mini Passenger Van 4-Door | 3.8L 3778CC 231Cu. In. V6 GAS OHV Naturally Aspirated |
| 1997 | Dodge | Dakota | Base Extended Cab Pickup 2-Door | 2.5L 2507CC 153Cu. In. l4 GAS OHV Naturally Aspirated |
| 1997 | Dodge | Dakota | Base Extended Cab Pickup 2-Door | 3.9L 3906CC 239Cu. In. V6 GAS OHV Naturally Aspirated |
| 1997 | Dodge | Dakota | Base Extended Cab Pickup 2-Door | 5.2L 5211CC 318Cu. In. V8 GAS OHV Naturally Aspirated |
| 1997 | Dodge | Dakota | Base Standard Cab Pickup 2-Door | 2.5L 2507CC 153Cu. In. l4 GAS OHV Naturally Aspirated |
| 1997 | Dodge | Dakota | Base Standard Cab Pickup 2-Door | 3.9L 3906CC 239Cu. In. V6 GAS OHV Naturally Aspirated |
| 1997 | Dodge | Dakota | Base Standard Cab Pickup 2-Door | 5.2L 5211CC 318Cu. In. V8 GAS OHV Naturally Aspirated |
| 1997 | Dodge | Dakota | SLT Extended Cab Pickup 2-Door | 2.5L 2507CC 153Cu. In. l4 GAS OHV Naturally Aspirated |
| 1997 | Dodge | Dakota | SLT Extended Cab Pickup 2-Door | 3.9L 3906CC 239Cu. In. V6 GAS OHV Naturally Aspirated |
| 1997 | Dodge | Dakota | SLT Extended Cab Pickup 2-Door | 5.2L 5211CC 318Cu. In. V8 GAS OHV Naturally Aspirated |
| 1997 | Dodge | Dakota | SLT Standard Cab Pickup 2-Door | 2.5L 2507CC 153Cu. In. l4 GAS OHV Naturally Aspirated |
| 1997 | Dodge | Dakota | SLT Standard Cab Pickup 2-Door | 3.9L 3906CC 239Cu. In. V6 GAS OHV Naturally Aspirated |
| 1997 | Dodge | Dakota | SLT Standard Cab Pickup 2-Door | 5.2L 5211CC 318Cu. In. V8 GAS OHV Naturally Aspirated |
| 1997 | Dodge | Dakota | Sport Extended Cab Pickup 2-Door | 2.5L 2507CC 153Cu. In. l4 GAS OHV Naturally Aspirated |
| 1997 | Dodge | Dakota | Sport Extended Cab Pickup 2-Door | 3.9L 3906CC 239Cu. In. V6 GAS OHV Naturally Aspirated |
| 1997 | Dodge | Dakota | Sport Extended Cab Pickup 2-Door | 5.2L 5211CC 318Cu. In. V8 GAS OHV Naturally Aspirated |
| 1997 | Dodge | Dakota | Sport Standard Cab Pickup 2-Door | 2.5L 2507CC 153Cu. In. l4 GAS OHV Naturally Aspirated |
| 1997 | Dodge | Dakota | Sport Standard Cab Pickup 2-Door | 3.9L 3906CC 239Cu. In. V6 GAS OHV Naturally Aspirated |
| 1997 | Dodge | Dakota | Sport Standard Cab Pickup 2-Door | 5.2L 5211CC 318Cu. In. V8 GAS OHV Naturally Aspirated |
| 1997 | Dodge | Grand Caravan | Base Mini Passenger Van 3-Door | 2.4L 2429CC 148Cu. In. l4 GAS DOHC Naturally Aspirated |
| 1997 | Dodge | Grand Caravan | Base Mini Passenger Van 3-Door | 3.0L 2972CC 181Cu. In. V6 GAS SOHC Naturally Aspirated |
| 1997 | Dodge | Grand Caravan | Base Mini Passenger Van 3-Door | 3.3L 3301CC 201Cu. In. V6 GAS OHV Naturally Aspirated |
| 1997 | Dodge | Grand Caravan | Base Mini Passenger Van 4-Door | 2.4L 2429CC 148Cu. In. l4 GAS DOHC Naturally Aspirated |
| 1997 | Dodge | Grand Caravan | Base Mini Passenger Van 4-Door | 3.0L 2972CC 181Cu. In. V6 GAS SOHC Naturally Aspirated |
| 1997 | Dodge | Grand Caravan | Base Mini Passenger Van 4-Door | 3.3L 3301CC 201Cu. In. V6 GAS OHV Naturally Aspirated |
| 1997 | Dodge | Grand Caravan | ES Mini Passenger Van 4-Door | 3.3L 3301CC 201Cu. In. V6 GAS OHV Naturally Aspirated |
| 1997 | Dodge | Grand Caravan | ES Mini Passenger Van 4-Door | 3.8L 3778CC 231Cu. In. V6 GAS OHV Naturally Aspirated |
| 1997 | Dodge | Grand Caravan | LE Mini Passenger Van 4-Door | 3.3L 3301CC 201Cu. In. V6 GAS OHV Naturally Aspirated |
| 1997 | Dodge | Grand Caravan | LE Mini Passenger Van 4-Door | 3.8L 3778CC 231Cu. In. V6 GAS OHV Naturally Aspirated |
| 1997 | Dodge | Grand Caravan | SE Mini Passenger Van 3-Door | 2.4L 2429CC 148Cu. In. l4 GAS DOHC Naturally Aspirated |
| 1997 | Dodge | Grand Caravan | SE Mini Passenger Van 3-Door | 3.0L 2972CC 181Cu. In. V6 GAS SOHC Naturally Aspirated |
| 1997 | Dodge | Grand Caravan | SE Mini Passenger Van 3-Door | 3.3L 3301CC 201Cu. In. V6 GAS OHV Naturally Aspirated |
| 1997 | Dodge | Grand Caravan | SE Mini Passenger Van 3-Door | 3.8L 3778CC 231Cu. In. V6 GAS OHV Naturally Aspirated |
| 1997 | Dodge | Grand Caravan | SE Mini Passenger Van 4-Door | 2.4L 2429CC 148Cu. In. l4 GAS DOHC Naturally Aspirated |
| 1997 | Dodge | Grand Caravan | SE Mini Passenger Van 4-Door | 3.0L 2972CC 181Cu. In. V6 GAS SOHC Naturally Aspirated |
| 1997 | Dodge | Grand Caravan | SE Mini Passenger Van 4-Door | 3.3L 3301CC 201Cu. In. V6 GAS OHV Naturally Aspirated |
| 1997 | Dodge | Grand Caravan | SE Mini Passenger Van 4-Door | 3.8L 3778CC 231Cu. In. V6 GAS OHV Naturally Aspirated |
| 1996 | Dodge | Dakota | Base Extended Cab Pickup 2-Door | 2.5L 2507CC 153Cu. In. l4 GAS OHV Naturally Aspirated |
| 1996 | Dodge | Dakota | Base Extended Cab Pickup 2-Door | 3.9L 3906CC 239Cu. In. V6 GAS OHV Naturally Aspirated |
| 1996 | Dodge | Dakota | Base Extended Cab Pickup 2-Door | 5.2L 5211CC 318Cu. In. V8 GAS OHV Naturally Aspirated |
| 1996 | Dodge | Dakota | Base Standard Cab Pickup 2-Door | 2.5L 2500CC 153Cu. In. l4 GAS SOHC Naturally Aspirated |
| 1996 | Dodge | Dakota | Base Standard Cab Pickup 2-Door | 2.5L 2507CC 153Cu. In. l4 GAS OHV Naturally Aspirated |
| 1996 | Dodge | Dakota | Base Standard Cab Pickup 2-Door | 3.9L 3906CC 239Cu. In. V6 GAS OHV Naturally Aspirated |
| 1996 | Dodge | Dakota | Base Standard Cab Pickup 2-Door | 5.2L 5211CC 318Cu. In. V8 GAS OHV Naturally Aspirated |
| 1996 | Dodge | Dakota | SLT Extended Cab Pickup 2-Door | 2.5L 2507CC 153Cu. In. l4 GAS OHV Naturally Aspirated |
| 1996 | Dodge | Dakota | SLT Extended Cab Pickup 2-Door | 3.9L 3906CC 239Cu. In. V6 GAS OHV Naturally Aspirated |
| 1996 | Dodge | Dakota | SLT Extended Cab Pickup 2-Door | 5.2L 5211CC 318Cu. In. V8 CNG OHV Naturally Aspirated |
| 1996 | Dodge | Dakota | SLT Extended Cab Pickup 2-Door | 5.2L 5211CC 318Cu. In. V8 GAS OHV Naturally Aspirated |
| 1996 | Dodge | Dakota | SLT Standard Cab Pickup 2-Door | 2.5L 2507CC 153Cu. In. l4 GAS OHV Naturally Aspirated |
| 1996 | Dodge | Dakota | SLT Standard Cab Pickup 2-Door | 3.9L 3906CC 239Cu. In. V6 GAS OHV Naturally Aspirated |
| 1996 | Dodge | Dakota | SLT Standard Cab Pickup 2-Door | 5.2L 5211CC 318Cu. In. V8 CNG OHV Naturally Aspirated |
| 1996 | Dodge | Dakota | SLT Standard Cab Pickup 2-Door | 5.2L 5211CC 318Cu. In. V8 GAS OHV Naturally Aspirated |
| 1996 | Dodge | Dakota | Sport Extended Cab Pickup 2-Door | 2.5L 2507CC 153Cu. In. l4 GAS OHV Naturally Aspirated |
| 1996 | Dodge | Dakota | Sport Extended Cab Pickup 2-Door | 3.9L 3906CC 239Cu. In. V6 GAS OHV Naturally Aspirated |
| 1996 | Dodge | Dakota | Sport Extended Cab Pickup 2-Door | 5.2L 5211CC 318Cu. In. V8 GAS OHV Naturally Aspirated |
| 1996 | Dodge | Dakota | Sport Standard Cab Pickup 2-Door | 2.5L 2507CC 153Cu. In. l4 GAS OHV Naturally Aspirated |
| 1996 | Dodge | Dakota | Sport Standard Cab Pickup 2-Door | 3.9L 3906CC 239Cu. In. V6 GAS OHV Naturally Aspirated |
| 1996 | Dodge | Dakota | Sport Standard Cab Pickup 2-Door | 5.2L 5211CC 318Cu. In. V8 GAS OHV Naturally Aspirated |
| 1996 | Dodge | Dakota | WS Standard Cab Pickup 2-Door | 2.5L 2507CC 153Cu. In. l4 GAS OHV Naturally Aspirated |
| 1996 | Dodge | Dakota | WS Standard Cab Pickup 2-Door | 3.9L 3906CC 239Cu. In. V6 GAS OHV Naturally Aspirated |
| 1996 | Dodge | Dakota | WS Standard Cab Pickup 2-Door | 5.2L 5211CC 318Cu. In. V8 CNG OHV Naturally Aspirated |
| 1996 | Dodge | Dakota | WS Standard Cab Pickup 2-Door | 5.2L 5211CC 318Cu. In. V8 GAS OHV Naturally Aspirated |
| 1996 | Dodge | Grand Caravan | Base Mini Passenger Van 3-Door | 2.4L 2429CC 148Cu. In. l4 GAS DOHC Naturally Aspirated |
| 1996 | Dodge | Grand Caravan | Base Mini Passenger Van 3-Door | 3.0L 2972CC 181Cu. In. V6 GAS SOHC Naturally Aspirated |
| 1996 | Dodge | Grand Caravan | Base Mini Passenger Van 4-Door | 2.4L 2429CC 148Cu. In. l4 GAS DOHC Naturally Aspirated |
| 1996 | Dodge | Grand Caravan | Base Mini Passenger Van 4-Door | 3.0L 2972CC 181Cu. In. V6 GAS SOHC Naturally Aspirated |
| 1996 | Dodge | Grand Caravan | ES Mini Passenger Van 3-Door | 3.3L 3301CC 201Cu. In. V6 GAS OHV Naturally Aspirated |
| 1996 | Dodge | Grand Caravan | ES Mini Passenger Van 3-Door | 3.8L 3778CC 231Cu. In. V6 GAS OHV Naturally Aspirated |
| 1996 | Dodge | Grand Caravan | ES Mini Passenger Van 4-Door | 3.3L 3301CC 201Cu. In. V6 GAS OHV Naturally Aspirated |
| 1996 | Dodge | Grand Caravan | ES Mini Passenger Van 4-Door | 3.8L 3778CC 231Cu. In. V6 GAS OHV Naturally Aspirated |
| 1996 | Dodge | Grand Caravan | LE Mini Passenger Van 3-Door | 3.3L 3301CC 201Cu. In. V6 GAS OHV Naturally Aspirated |
| 1996 | Dodge | Grand Caravan | LE Mini Passenger Van 3-Door | 3.8L 3778CC 231Cu. In. V6 GAS OHV Naturally Aspirated |
| 1996 | Dodge | Grand Caravan | LE Mini Passenger Van 4-Door | 3.3L 3301CC 201Cu. In. V6 GAS OHV Naturally Aspirated |
| 1996 | Dodge | Grand Caravan | LE Mini Passenger Van 4-Door | 3.8L 3778CC 231Cu. In. V6 GAS OHV Naturally Aspirated |
| 1996 | Dodge | Grand Caravan | SE Mini Passenger Van 3-Door | 2.4L 2429CC 148Cu. In. l4 GAS DOHC Naturally Aspirated |
| 1996 | Dodge | Grand Caravan | SE Mini Passenger Van 3-Door | 3.0L 2972CC 181Cu. In. V6 GAS SOHC Naturally Aspirated |
| 1996 | Dodge | Grand Caravan | SE Mini Passenger Van 3-Door | 3.3L 3301CC 201Cu. In. V6 CNG OHV Naturally Aspirated |
| 1996 | Dodge | Grand Caravan | SE Mini Passenger Van 3-Door | 3.3L 3301CC 201Cu. In. V6 GAS OHV Naturally Aspirated |
| 1996 | Dodge | Grand Caravan | SE Mini Passenger Van 4-Door | 2.4L 2429CC 148Cu. In. l4 GAS DOHC Naturally Aspirated |
| 1996 | Dodge | Grand Caravan | SE Mini Passenger Van 4-Door | 3.0L 2972CC 181Cu. In. V6 GAS SOHC Naturally Aspirated |
| 1996 | Dodge | Grand Caravan | SE Mini Passenger Van 4-Door | 3.3L 3301CC 201Cu. In. V6 CNG OHV Naturally Aspirated |
| 1996 | Dodge | Grand Caravan | SE Mini Passenger Van 4-Door | 3.3L 3301CC 201Cu. In. V6 GAS OHV Naturally Aspirated |
| 1995 | Dodge | Colt | Base Sedan 2-Door | 1.5L 1468CC 90Cu. In. l4 GAS SOHC Naturally Aspirated |
| 1995 | Dodge | Dakota | Base Extended Cab Pickup 2-Door | 2.5L 2507CC 153Cu. In. l4 GAS SOHC Naturally Aspirated |
| 1995 | Dodge | Dakota | Base Extended Cab Pickup 2-Door | 3.9L 3906CC 239Cu. In. V6 GAS OHV Naturally Aspirated |
| 1995 | Dodge | Dakota | Base Extended Cab Pickup 2-Door | 5.2L 5211CC 318Cu. In. V8 GAS OHV Naturally Aspirated |
| 1995 | Dodge | Dakota | Base Standard Cab Pickup 2-Door | 2.5L 2507CC 153Cu. In. l4 GAS SOHC Naturally Aspirated |
| 1995 | Dodge | Dakota | Base Standard Cab Pickup 2-Door | 3.9L 3906CC 239Cu. In. V6 GAS OHV Naturally Aspirated |
| 1995 | Dodge | Dakota | Base Standard Cab Pickup 2-Door | 5.2L 5211CC 318Cu. In. V8 GAS OHV Naturally Aspirated |
| 1995 | Dodge | Dakota | SLT Extended Cab Pickup 2-Door | 2.5L 2507CC 153Cu. In. l4 GAS SOHC Naturally Aspirated |
| 1995 | Dodge | Dakota | SLT Extended Cab Pickup 2-Door | 3.9L 3906CC 239Cu. In. V6 GAS OHV Naturally Aspirated |
| 1995 | Dodge | Dakota | SLT Extended Cab Pickup 2-Door | 5.2L 5211CC 318Cu. In. V8 CNG OHV Naturally Aspirated |
| 1995 | Dodge | Dakota | SLT Extended Cab Pickup 2-Door | 5.2L 5211CC 318Cu. In. V8 GAS OHV Naturally Aspirated |
| 1995 | Dodge | Dakota | SLT Standard Cab Pickup 2-Door | 2.5L 2507CC 153Cu. In. l4 GAS SOHC Naturally Aspirated |
| 1995 | Dodge | Dakota | SLT Standard Cab Pickup 2-Door | 3.9L 3906CC 239Cu. In. V6 GAS OHV Naturally Aspirated |
| 1995 | Dodge | Dakota | SLT Standard Cab Pickup 2-Door | 5.2L 5211CC 318Cu. In. V8 CNG OHV Naturally Aspirated |
| 1995 | Dodge | Dakota | SLT Standard Cab Pickup 2-Door | 5.2L 5211CC 318Cu. In. V8 GAS OHV Naturally Aspirated |
| 1995 | Dodge | Dakota | Sport Extended Cab Pickup 2-Door | 2.5L 2507CC 153Cu. In. l4 GAS SOHC Naturally Aspirated |
| 1995 | Dodge | Dakota | Sport Extended Cab Pickup 2-Door | 3.9L 3906CC 239Cu. In. V6 GAS OHV Naturally Aspirated |
| 1995 | Dodge | Dakota | Sport Extended Cab Pickup 2-Door | 5.2L 5211CC 318Cu. In. V8 GAS OHV Naturally Aspirated |
| 1995 | Dodge | Dakota | Sport Standard Cab Pickup 2-Door | 2.5L 2507CC 153Cu. In. l4 GAS SOHC Naturally Aspirated |
| 1995 | Dodge | Dakota | Sport Standard Cab Pickup 2-Door | 3.9L 3906CC 239Cu. In. V6 GAS OHV Naturally Aspirated |
| 1995 | Dodge | Dakota | Sport Standard Cab Pickup 2-Door | 5.2L 5211CC 318Cu. In. V8 GAS OHV Naturally Aspirated |
| 1995 | Dodge | Dakota | WS Standard Cab Pickup 2-Door | 2.5L 2507CC 153Cu. In. l4 GAS SOHC Naturally Aspirated |
| 1995 | Dodge | Dakota | WS Standard Cab Pickup 2-Door | 3.9L 3906CC 239Cu. In. V6 GAS OHV Naturally Aspirated |
| 1995 | Dodge | Dakota | WS Standard Cab Pickup 2-Door | 5.2L 5211CC 318Cu. In. V8 CNG OHV Naturally Aspirated |
| 1995 | Dodge | Dakota | WS Standard Cab Pickup 2-Door | 5.2L 5211CC 318Cu. In. V8 GAS OHV Naturally Aspirated |
| 1995 | Dodge | Grand Caravan | Base Mini Passenger Van 3-Door | 3.0L 2972CC 181Cu. In. V6 GAS SOHC Naturally Aspirated |
| 1995 | Dodge | Grand Caravan | ES Mini Passenger Van 3-Door | 3.3L 3301CC 201Cu. In. V6 GAS OHV Naturally Aspirated |
| 1995 | Dodge | Grand Caravan | ES Mini Passenger Van 3-Door | 3.8L 3778CC 231Cu. In. V6 GAS OHV Naturally Aspirated |
| 1995 | Dodge | Grand Caravan | LE Mini Passenger Van 3-Door | 3.3L 3301CC 201Cu. In. V6 GAS OHV Naturally Aspirated |
| 1995 | Dodge | Grand Caravan | LE Mini Passenger Van 3-Door | 3.8L 3778CC 231Cu. In. V6 GAS OHV Naturally Aspirated |
| 1995 | Dodge | Grand Caravan | SE Mini Passenger Van 3-Door | 3.0L 2972CC 181Cu. In. V6 GAS SOHC Naturally Aspirated |
| 1995 | Dodge | Grand Caravan | SE Mini Passenger Van 3-Door | 3.3L 3301CC 201Cu. In. V6 GAS OHV Naturally Aspirated |
| 1994 | Dodge | Colt | Base Sedan 2-Door | 1.5L 1468CC 90Cu. In. l4 GAS SOHC Naturally Aspirated |
| 1994 | Dodge | Colt | Base Sedan 2-Door | 1.8L 1834CC 112Cu. In. l4 GAS SOHC Naturally Aspirated |
| 1994 | Dodge | Colt | Base Sedan 4-Door | 1.5L 1468CC 90Cu. In. l4 GAS SOHC Naturally Aspirated |
| 1994 | Dodge | Colt | Base Sedan 4-Door | 1.8L 1834CC 112Cu. In. l4 GAS SOHC Naturally Aspirated |
| 1994 | Dodge | Colt | ES Sedan 2-Door | 1.5L 1468CC 90Cu. In. l4 GAS SOHC Naturally Aspirated |
| 1994 | Dodge | Colt | ES Sedan 2-Door | 1.8L 1834CC 112Cu. In. l4 GAS SOHC Naturally Aspirated |
| 1994 | Dodge | Colt | ES Sedan 4-Door | 1.5L 1468CC 90Cu. In. l4 GAS SOHC Naturally Aspirated |
| 1994 | Dodge | Colt | ES Sedan 4-Door | 1.8L 1834CC 112Cu. In. l4 GAS SOHC Naturally Aspirated |
| 1994 | Dodge | Dakota | Base Extended Cab Pickup 2-Door | 2.5L 2507CC 153Cu. In. l4 GAS SOHC Naturally Aspirated |
| 1994 | Dodge | Dakota | Base Extended Cab Pickup 2-Door | 3.9L 3906CC 239Cu. In. V6 GAS OHV Naturally Aspirated |
| 1994 | Dodge | Dakota | Base Extended Cab Pickup 2-Door | 5.2L 5211CC 318Cu. In. V8 GAS OHV Naturally Aspirated |
| 1994 | Dodge | Dakota | Base Standard Cab Pickup 2-Door | 2.5L 2507CC 153Cu. In. l4 GAS SOHC Naturally Aspirated |
| 1994 | Dodge | Dakota | Base Standard Cab Pickup 2-Door | 3.9L 3906CC 239Cu. In. V6 GAS OHV Naturally Aspirated |
| 1994 | Dodge | Dakota | Base Standard Cab Pickup 2-Door | 5.2L 5211CC 318Cu. In. V8 GAS OHV Naturally Aspirated |
| 1994 | Dodge | Dakota | SLT Extended Cab Pickup 2-Door | 2.5L 2507CC 153Cu. In. l4 GAS SOHC Naturally Aspirated |
| 1994 | Dodge | Dakota | SLT Extended Cab Pickup 2-Door | 3.9L 3906CC 239Cu. In. V6 GAS OHV Naturally Aspirated |
| 1994 | Dodge | Dakota | SLT Extended Cab Pickup 2-Door | 5.2L 5211CC 318Cu. In. V8 GAS OHV Naturally Aspirated |
| 1994 | Dodge | Dakota | SLT Standard Cab Pickup 2-Door | 2.5L 2507CC 153Cu. In. l4 GAS SOHC Naturally Aspirated |
| 1994 | Dodge | Dakota | SLT Standard Cab Pickup 2-Door | 3.9L 3906CC 239Cu. In. V6 GAS OHV Naturally Aspirated |
| 1994 | Dodge | Dakota | SLT Standard Cab Pickup 2-Door | 5.2L 5211CC 318Cu. In. V8 GAS OHV Naturally Aspirated |
| 1994 | Dodge | Dakota | Sport Extended Cab Pickup 2-Door | 2.5L 2507CC 153Cu. In. l4 GAS SOHC Naturally Aspirated |
| 1994 | Dodge | Dakota | Sport Extended Cab Pickup 2-Door | 3.9L 3906CC 239Cu. In. V6 GAS OHV Naturally Aspirated |
| 1994 | Dodge | Dakota | Sport Extended Cab Pickup 2-Door | 5.2L 5211CC 318Cu. In. V8 GAS OHV Naturally Aspirated |
| 1994 | Dodge | Dakota | Sport Standard Cab Pickup 2-Door | 2.5L 2507CC 153Cu. In. l4 GAS SOHC Naturally Aspirated |
| 1994 | Dodge | Dakota | Sport Standard Cab Pickup 2-Door | 3.9L 3906CC 239Cu. In. V6 GAS OHV Naturally Aspirated |
| 1994 | Dodge | Dakota | Sport Standard Cab Pickup 2-Door | 5.2L 5211CC 318Cu. In. V8 GAS OHV Naturally Aspirated |
| 1994 | Dodge | Dakota | WS Standard Cab Pickup 2-Door | 2.5L 2507CC 153Cu. In. l4 GAS SOHC Naturally Aspirated |
| 1994 | Dodge | Dakota | WS Standard Cab Pickup 2-Door | 3.9L 3906CC 239Cu. In. V6 GAS OHV Naturally Aspirated |
| 1994 | Dodge | Dakota | WS Standard Cab Pickup 2-Door | 5.2L 5211CC 318Cu. In. V8 GAS OHV Naturally Aspirated |
| 1993 | Dodge | Colt | Base Sedan 2-Door | 1.5L 1468CC 90Cu. In. l4 GAS SOHC Naturally Aspirated |
| 1993 | Dodge | Colt | Base Sedan 2-Door | 1.8L 1834CC 112Cu. In. l4 GAS SOHC Naturally Aspirated |
| 1993 | Dodge | Colt | Base Sedan 4-Door | 1.5L 1468CC 90Cu. In. l4 GAS SOHC Naturally Aspirated |
| 1993 | Dodge | Colt | Base Sedan 4-Door | 1.8L 1834CC 112Cu. In. l4 GAS SOHC Naturally Aspirated |
| 1993 | Dodge | Colt | GL Sedan 2-Door | 1.5L 1468CC 90Cu. In. l4 GAS SOHC Naturally Aspirated |
| 1993 | Dodge | Colt | GL Sedan 2-Door | 1.8L 1834CC 112Cu. In. l4 GAS SOHC Naturally Aspirated |
| 1993 | Dodge | Colt | GL Sedan 4-Door | 1.5L 1468CC 90Cu. In. l4 GAS SOHC Naturally Aspirated |
| 1993 | Dodge | Colt | GL Sedan 4-Door | 1.8L 1834CC 112Cu. In. l4 GAS SOHC Naturally Aspirated |
| 1993 | Dodge | Dakota | Base Extended Cab Pickup 2-Door | 2.5L 2507CC 153Cu. In. l4 GAS SOHC Naturally Aspirated |
| 1993 | Dodge | Dakota | Base Extended Cab Pickup 2-Door | 3.9L 3906CC 239Cu. In. V6 GAS OHV Naturally Aspirated |
| 1993 | Dodge | Dakota | Base Extended Cab Pickup 2-Door | 5.2L 5211CC 318Cu. In. V8 GAS OHV Naturally Aspirated |
| 1993 | Dodge | Dakota | Base Standard Cab Pickup 2-Door | 2.5L 2507CC 153Cu. In. l4 GAS SOHC Naturally Aspirated |
| 1993 | Dodge | Dakota | Base Standard Cab Pickup 2-Door | 3.9L 3906CC 239Cu. In. V6 GAS OHV Naturally Aspirated |
| 1993 | Dodge | Dakota | Base Standard Cab Pickup 2-Door | 5.2L 5211CC 318Cu. In. V8 GAS OHV Naturally Aspirated |
| 1993 | Dodge | Dakota | LE Extended Cab Pickup 2-Door | 2.5L 2507CC 153Cu. In. l4 GAS SOHC Naturally Aspirated |
| 1993 | Dodge | Dakota | LE Extended Cab Pickup 2-Door | 3.9L 3906CC 239Cu. In. V6 GAS OHV Naturally Aspirated |
| 1993 | Dodge | Dakota | LE Extended Cab Pickup 2-Door | 5.2L 5211CC 318Cu. In. V8 GAS OHV Naturally Aspirated |
| 1993 | Dodge | Dakota | LE Standard Cab Pickup 2-Door | 2.5L 2507CC 153Cu. In. l4 GAS SOHC Naturally Aspirated |
| 1993 | Dodge | Dakota | LE Standard Cab Pickup 2-Door | 3.9L 3906CC 239Cu. In. V6 GAS OHV Naturally Aspirated |
| 1993 | Dodge | Dakota | LE Standard Cab Pickup 2-Door | 5.2L 5211CC 318Cu. In. V8 GAS OHV Naturally Aspirated |
| 1993 | Dodge | Dakota | S Standard Cab Pickup 2-Door | 2.5L 2507CC 153Cu. In. l4 GAS SOHC Naturally Aspirated |
| 1993 | Dodge | Dakota | S Standard Cab Pickup 2-Door | 3.9L 3906CC 239Cu. In. V6 GAS OHV Naturally Aspirated |
| 1993 | Dodge | Dakota | S Standard Cab Pickup 2-Door | 5.2L 5211CC 318Cu. In. V8 GAS OHV Naturally Aspirated |
| 1993 | Dodge | Dakota | Sport Standard Cab Pickup 2-Door | 2.5L 2507CC 153Cu. In. l4 GAS SOHC Naturally Aspirated |
| 1993 | Dodge | Dakota | Sport Standard Cab Pickup 2-Door | 3.9L 3906CC 239Cu. In. V6 GAS OHV Naturally Aspirated |
| 1993 | Dodge | Dakota | Sport Standard Cab Pickup 2-Door | 5.2L 5211CC 318Cu. In. V8 GAS OHV Naturally Aspirated |
| 1992 | Dodge | Colt | Base Hatchback 2-Door | 1.5L 1468CC 90Cu. In. l4 GAS SOHC Naturally Aspirated |
| 1992 | Dodge | Colt | GL Hatchback 2-Door | 1.5L 1468CC 90Cu. In. l4 GAS SOHC Naturally Aspirated |
| 1992 | Dodge | Colt | SE Hatchback 2-Door | 1.8L 1834CC 112Cu. In. l4 GAS Naturally Aspirated |
| 1992 | Dodge | Dakota | Base Extended Cab Pickup 2-Door | 2.5L 2507CC 153Cu. In. l4 GAS SOHC Naturally Aspirated |
| 1992 | Dodge | Dakota | Base Extended Cab Pickup 2-Door | 3.9L 3906CC 239Cu. In. V6 GAS OHV Naturally Aspirated |
| 1992 | Dodge | Dakota | Base Extended Cab Pickup 2-Door | 5.2L 5211CC 318Cu. In. V8 GAS OHV Naturally Aspirated |
| 1992 | Dodge | Dakota | Base Standard Cab Pickup 2-Door | 2.5L 2507CC 153Cu. In. l4 GAS SOHC Naturally Aspirated |
| 1992 | Dodge | Dakota | Base Standard Cab Pickup 2-Door | 3.9L 3906CC 239Cu. In. V6 GAS OHV Naturally Aspirated |
| 1992 | Dodge | Dakota | Base Standard Cab Pickup 2-Door | 5.2L 5211CC 318Cu. In. V8 GAS OHV Naturally Aspirated |
| 1992 | Dodge | Dakota | LE Extended Cab Pickup 2-Door | 2.5L 2507CC 153Cu. In. l4 GAS SOHC Naturally Aspirated |
| 1992 | Dodge | Dakota | LE Extended Cab Pickup 2-Door | 3.9L 3906CC 239Cu. In. V6 GAS OHV Naturally Aspirated |
| 1992 | Dodge | Dakota | LE Extended Cab Pickup 2-Door | 5.2L 5211CC 318Cu. In. V8 GAS OHV Naturally Aspirated |
| 1992 | Dodge | Dakota | LE Standard Cab Pickup 2-Door | 2.5L 2507CC 153Cu. In. l4 GAS SOHC Naturally Aspirated |
| 1992 | Dodge | Dakota | LE Standard Cab Pickup 2-Door | 3.9L 3906CC 239Cu. In. V6 GAS OHV Naturally Aspirated |
| 1992 | Dodge | Dakota | LE Standard Cab Pickup 2-Door | 5.2L 5211CC 318Cu. In. V8 GAS OHV Naturally Aspirated |
| 1992 | Dodge | Dakota | S Standard Cab Pickup 2-Door | 2.5L 2507CC 153Cu. In. l4 GAS SOHC Naturally Aspirated |
| 1992 | Dodge | Dakota | S Standard Cab Pickup 2-Door | 3.9L 3906CC 239Cu. In. V6 GAS OHV Naturally Aspirated |
| 1992 | Dodge | Dakota | S Standard Cab Pickup 2-Door | 5.2L 5211CC 318Cu. In. V8 GAS OHV Naturally Aspirated |
| 1992 | Dodge | Dakota | Sport Extended Cab Pickup 2-Door | 2.5L 2507CC 153Cu. In. l4 GAS SOHC Naturally Aspirated |
| 1992 | Dodge | Dakota | Sport Extended Cab Pickup 2-Door | 3.9L 3906CC 239Cu. In. V6 GAS OHV Naturally Aspirated |
| 1992 | Dodge | Dakota | Sport Extended Cab Pickup 2-Door | 5.2L 5211CC 318Cu. In. V8 GAS OHV Naturally Aspirated |
| 1992 | Dodge | Dakota | Sport Standard Cab Pickup 2-Door | 2.5L 2507CC 153Cu. In. l4 GAS SOHC Naturally Aspirated |
| 1992 | Dodge | Dakota | Sport Standard Cab Pickup 2-Door | 3.9L 3906CC 239Cu. In. V6 GAS OHV Naturally Aspirated |
| 1992 | Dodge | Dakota | Sport Standard Cab Pickup 2-Door | 5.2L 5211CC 318Cu. In. V8 GAS OHV Naturally Aspirated |
| 1991 | Dodge | Colt | 100 DL Hatchback 2-Door | 1.5L 1468CC 90Cu. In. l4 GAS Naturally Aspirated |
| 1991 | Dodge | Colt | 100 DL Sedan 4-Door | 1.5L 1468CC 90Cu. In. l4 GAS Naturally Aspirated |
| 1991 | Dodge | Colt | 100 E Hatchback 2-Door | 1.5L 1468CC 90Cu. In. l4 GAS Naturally Aspirated |
| 1991 | Dodge | Colt | 100 E Sedan 4-Door | 1.5L 1468CC 90Cu. In. l4 GAS Naturally Aspirated |
| 1991 | Dodge | Colt | Base Hatchback 2-Door | 1.5L 1468CC 90Cu. In. l4 GAS SOHC Naturally Aspirated |
| 1991 | Dodge | Colt | GL Hatchback 2-Door | 1.5L 1468CC 90Cu. In. l4 GAS SOHC Naturally Aspirated |
| 1991 | Dodge | Colt | Vista Wagon 4-Door | 2.0L 1997CC 122Cu. In. l4 GAS SOHC Naturally Aspirated |
| 1991 | Dodge | Dakota | Base Extended Cab Pickup 2-Door | 2.5L 2507CC 153Cu. In. l4 GAS SOHC Naturally Aspirated |
| 1991 | Dodge | Dakota | Base Extended Cab Pickup 2-Door | 3.9L 3906CC 239Cu. In. V6 GAS OHV Naturally Aspirated |
| 1991 | Dodge | Dakota | Base Extended Cab Pickup 2-Door | 5.2L 5211CC 318Cu. In. V8 GAS OHV Naturally Aspirated |
| 1991 | Dodge | Dakota | Base Standard Cab Pickup 2-Door | 2.5L 2507CC 153Cu. In. l4 GAS SOHC Naturally Aspirated |
| 1991 | Dodge | Dakota | Base Standard Cab Pickup 2-Door | 3.9L 3906CC 239Cu. In. V6 GAS OHV Naturally Aspirated |
| 1991 | Dodge | Dakota | Base Standard Cab Pickup 2-Door | 5.2L 5211CC 318Cu. In. V8 GAS OHV Naturally Aspirated |
| 1991 | Dodge | Dakota | LE Extended Cab Pickup 2-Door | 2.5L 2507CC 153Cu. In. l4 GAS SOHC Naturally Aspirated |
| 1991 | Dodge | Dakota | LE Extended Cab Pickup 2-Door | 3.9L 3906CC 239Cu. In. V6 GAS OHV Naturally Aspirated |
| 1991 | Dodge | Dakota | LE Extended Cab Pickup 2-Door | 5.2L 5211CC 318Cu. In. V8 GAS OHV Naturally Aspirated |
| 1991 | Dodge | Dakota | LE Standard Cab Pickup 2-Door | 2.5L 2507CC 153Cu. In. l4 GAS SOHC Naturally Aspirated |
| 1991 | Dodge | Dakota | LE Standard Cab Pickup 2-Door | 3.9L 3906CC 239Cu. In. V6 GAS OHV Naturally Aspirated |
| 1991 | Dodge | Dakota | LE Standard Cab Pickup 2-Door | 5.2L 5211CC 318Cu. In. V8 GAS OHV Naturally Aspirated |
| 1991 | Dodge | Dakota | S Standard Cab Pickup 2-Door | 2.5L 2507CC 153Cu. In. l4 GAS SOHC Naturally Aspirated |
| 1991 | Dodge | Dakota | S Standard Cab Pickup 2-Door | 3.9L 3906CC 239Cu. In. V6 GAS OHV Naturally Aspirated |
| 1991 | Dodge | Dakota | S Standard Cab Pickup 2-Door | 5.2L 5211CC 318Cu. In. V8 GAS OHV Naturally Aspirated |
| 1991 | Dodge | Dakota | SE Extended Cab Pickup 2-Door | 2.5L 2507CC 153Cu. In. l4 GAS SOHC Naturally Aspirated |
| 1991 | Dodge | Dakota | SE Extended Cab Pickup 2-Door | 3.9L 3906CC 239Cu. In. V6 GAS OHV Naturally Aspirated |
| 1991 | Dodge | Dakota | SE Extended Cab Pickup 2-Door | 5.2L 5211CC 318Cu. In. V8 GAS OHV Naturally Aspirated |
| 1991 | Dodge | Dakota | SE Standard Cab Pickup 2-Door | 2.5L 2507CC 153Cu. In. l4 GAS SOHC Naturally Aspirated |
| 1991 | Dodge | Dakota | SE Standard Cab Pickup 2-Door | 3.9L 3906CC 239Cu. In. V6 GAS OHV Naturally Aspirated |
| 1991 | Dodge | Dakota | SE Standard Cab Pickup 2-Door | 5.2L 5211CC 318Cu. In. V8 GAS OHV Naturally Aspirated |
| 1991 | Dodge | Dakota | Sport Extended Cab Pickup 2-Door | 3.9L 3906CC 239Cu. In. V6 GAS OHV Naturally Aspirated |
| 1991 | Dodge | Dakota | Sport Extended Cab Pickup 2-Door | 5.2L 5211CC 318Cu. In. V8 GAS OHV Naturally Aspirated |
| 1991 | Dodge | Dakota | Sport Standard Cab Pickup 2-Door | 3.9L 3906CC 239Cu. In. V6 GAS OHV Naturally Aspirated |
| 1991 | Dodge | Dakota | Sport Standard Cab Pickup 2-Door | 5.2L 5211CC 318Cu. In. V8 GAS OHV Naturally Aspirated |
| 1990 | Dodge | Colt | 100 LX Hatchback 2-Door | 1.6L 1597CC 98Cu. In. l4 GAS Turbocharged |
| 1990 | Dodge | Colt | 100 LX Sedan 4-Door | 1.6L 1597CC 98Cu. In. l4 GAS Turbocharged |
| 1990 | Dodge | Colt | Base Hatchback 2-Door | 1.5L 1468CC 90Cu. In. l4 GAS SOHC Naturally Aspirated |
| 1990 | Dodge | Colt | DL Wagon 4-Door | 1.5L 1468CC 90Cu. In. l4 GAS SOHC Naturally Aspirated |
| 1990 | Dodge | Colt | DL Wagon 4-Door | 1.8L 1754CC 107Cu. In. l4 GAS SOHC Naturally Aspirated |
| 1990 | Dodge | Colt | GL Hatchback 2-Door | 1.5L 1468CC 90Cu. In. l4 GAS SOHC Naturally Aspirated |
| 1990 | Dodge | Colt | GT Hatchback 2-Door | 1.5L 1468CC 90Cu. In. l4 GAS SOHC Naturally Aspirated |
| 1990 | Dodge | Colt | GT Hatchback 2-Door | 1.6L 1597CC 98Cu. In. l4 GAS DOHC Naturally Aspirated |
| 1990 | Dodge | Colt | Vista Wagon 4-Door | 2.0L 1997CC 122Cu. In. l4 GAS SOHC Naturally Aspirated |
| 1990 | Dodge | Dakota | Base Convertible 2-Door | 2.5L 2507CC 153Cu. In. l4 GAS SOHC Naturally Aspirated |
| 1990 | Dodge | Dakota | Base Convertible 2-Door | 3.9L 3906CC 239Cu. In. V6 GAS OHV Naturally Aspirated |
| 1990 | Dodge | Dakota | Base Convertible 2-Door | 5.2L 5211CC 318Cu. In. V8 GAS OHV Naturally Aspirated |
| 1990 | Dodge | Dakota | Base Extended Cab Pickup 2-Door | 2.5L 2507CC 153Cu. In. l4 GAS SOHC Naturally Aspirated |
| 1990 | Dodge | Dakota | Base Extended Cab Pickup 2-Door | 3.9L 3906CC 239Cu. In. V6 GAS OHV Naturally Aspirated |
| 1990 | Dodge | Dakota | Base Extended Cab Pickup 2-Door | 5.2L 5211CC 318Cu. In. V8 GAS OHV Naturally Aspirated |
| 1990 | Dodge | Dakota | Base Standard Cab Pickup 2-Door | 2.5L 2507CC 153Cu. In. l4 GAS SOHC Naturally Aspirated |
| 1990 | Dodge | Dakota | Base Standard Cab Pickup 2-Door | 3.9L 3906CC 239Cu. In. V6 GAS OHV Naturally Aspirated |
| 1990 | Dodge | Dakota | Base Standard Cab Pickup 2-Door | 5.2L 5211CC 318Cu. In. V8 GAS OHV Naturally Aspirated |
| 1990 | Dodge | Dakota | LE Extended Cab Pickup 2-Door | 2.5L 2507CC 153Cu. In. l4 GAS SOHC Naturally Aspirated |
| 1990 | Dodge | Dakota | LE Extended Cab Pickup 2-Door | 3.9L 3906CC 239Cu. In. V6 GAS OHV Naturally Aspirated |
| 1990 | Dodge | Dakota | LE Extended Cab Pickup 2-Door | 5.2L 5211CC 318Cu. In. V8 GAS OHV Naturally Aspirated |
| 1990 | Dodge | Dakota | LE Standard Cab Pickup 2-Door | 2.5L 2507CC 153Cu. In. l4 GAS SOHC Naturally Aspirated |
| 1990 | Dodge | Dakota | LE Standard Cab Pickup 2-Door | 3.9L 3906CC 239Cu. In. V6 GAS OHV Naturally Aspirated |
| 1990 | Dodge | Dakota | LE Standard Cab Pickup 2-Door | 5.2L 5211CC 318Cu. In. V8 GAS OHV Naturally Aspirated |
| 1990 | Dodge | Dakota | S Standard Cab Pickup 2-Door | 2.5L 2507CC 153Cu. In. l4 GAS SOHC Naturally Aspirated |
| 1990 | Dodge | Dakota | S Standard Cab Pickup 2-Door | 3.9L 3906CC 239Cu. In. V6 GAS OHV Naturally Aspirated |
| 1990 | Dodge | Dakota | S Standard Cab Pickup 2-Door | 5.2L 5211CC 318Cu. In. V8 GAS OHV Naturally Aspirated |
| 1990 | Dodge | Dakota | SE Extended Cab Pickup 2-Door | 2.5L 2507CC 153Cu. In. l4 GAS SOHC Naturally Aspirated |
| 1990 | Dodge | Dakota | SE Extended Cab Pickup 2-Door | 3.9L 3906CC 239Cu. In. V6 GAS OHV Naturally Aspirated |
| 1990 | Dodge | Dakota | SE Extended Cab Pickup 2-Door | 5.2L 5211CC 318Cu. In. V8 GAS OHV Naturally Aspirated |
| 1990 | Dodge | Dakota | SE Standard Cab Pickup 2-Door | 2.5L 2507CC 153Cu. In. l4 GAS SOHC Naturally Aspirated |
| 1990 | Dodge | Dakota | SE Standard Cab Pickup 2-Door | 3.9L 3906CC 239Cu. In. V6 GAS OHV Naturally Aspirated |
| 1990 | Dodge | Dakota | SE Standard Cab Pickup 2-Door | 5.2L 5211CC 318Cu. In. V8 GAS OHV Naturally Aspirated |
| 1990 | Dodge | Dakota | Sport Convertible 2-Door | 3.9L 3906CC 239Cu. In. V6 GAS OHV Naturally Aspirated |
| 1990 | Dodge | Dakota | Sport Extended Cab Pickup 2-Door | 3.9L 3906CC 239Cu. In. V6 GAS OHV Naturally Aspirated |
| 1990 | Dodge | Dakota | Sport Standard Cab Pickup 2-Door | 3.9L 3906CC 239Cu. In. V6 GAS OHV Naturally Aspirated |
| 1989 | Dodge | Dakota | Base Standard Cab Pickup 2-Door | 2.5L 2507CC 153Cu. In. l4 GAS SOHC Naturally Aspirated |
| 1989 | Dodge | Dakota | Base Standard Cab Pickup 2-Door | 3.9L 3906CC 239Cu. In. V6 GAS OHV Naturally Aspirated |
| 1989 | Dodge | Dakota | LE Standard Cab Pickup 2-Door | 2.5L 2507CC 153Cu. In. l4 GAS SOHC Naturally Aspirated |
| 1989 | Dodge | Dakota | LE Standard Cab Pickup 2-Door | 3.9L 3906CC 239Cu. In. V6 GAS OHV Naturally Aspirated |
| 1989 | Dodge | Dakota | SE Standard Cab Pickup 2-Door | 2.5L 2507CC 153Cu. In. l4 GAS SOHC Naturally Aspirated |
| 1989 | Dodge | Dakota | SE Standard Cab Pickup 2-Door | 3.9L 3906CC 239Cu. In. V6 GAS OHV Naturally Aspirated |
| 1989 | Dodge | Dakota | Shelby Standard Cab Pickup 2-Door | 5.2L 5211CC 318Cu. In. V8 GAS OHV Naturally Aspirated |
| 1989 | Dodge | Dakota | Sport Standard Cab Pickup 2-Door | 2.5L 2507CC 153Cu. In. l4 GAS SOHC Naturally Aspirated |
| 1989 | Dodge | Dakota | Sport Standard Cab Pickup 2-Door | 3.9L 3906CC 239Cu. In. V6 GAS OHV Naturally Aspirated |
| 1988 | Dodge | Dakota | Base Standard Cab Pickup 2-Door | 2.2L 135Cu. In. l4 GAS SOHC Naturally Aspirated |
| 1988 | Dodge | Dakota | Base Standard Cab Pickup 2-Door | 3.9L 3906CC 239Cu. In. V6 GAS OHV Naturally Aspirated |
| 1988 | Dodge | Dakota | LE Standard Cab Pickup 2-Door | 2.2L 135Cu. In. l4 GAS SOHC Naturally Aspirated |
| 1988 | Dodge | Dakota | LE Standard Cab Pickup 2-Door | 3.9L 3906CC 239Cu. In. V6 GAS OHV Naturally Aspirated |
| 1988 | Dodge | Dakota | SE Standard Cab Pickup 2-Door | 2.2L 135Cu. In. l4 GAS SOHC Naturally Aspirated |
| 1988 | Dodge | Dakota | SE Standard Cab Pickup 2-Door | 3.9L 3906CC 239Cu. In. V6 GAS OHV Naturally Aspirated |
| 1988 | Dodge | Dakota | Sport Standard Cab Pickup 2-Door | 2.2L 135Cu. In. l4 GAS SOHC Naturally Aspirated |
| 1988 | Dodge | Dakota | Sport Standard Cab Pickup 2-Door | 3.9L 3906CC 239Cu. In. V6 GAS OHV Naturally Aspirated |
| 1987 | Dodge | Dakota | Base Standard Cab Pickup 2-Door | 2.2L 135Cu. In. l4 GAS SOHC Naturally Aspirated |
| 1987 | Dodge | Dakota | Base Standard Cab Pickup 2-Door | 3.9L 3906CC 239Cu. In. V6 GAS OHV Naturally Aspirated |
| 1987 | Dodge | Dakota | LE Standard Cab Pickup 2-Door | 2.2L 135Cu. In. l4 GAS SOHC Naturally Aspirated |
| 1987 | Dodge | Dakota | LE Standard Cab Pickup 2-Door | 3.9L 3906CC 239Cu. In. V6 GAS OHV Naturally Aspirated |
| 1987 | Dodge | Dakota | SE Standard Cab Pickup 2-Door | 2.2L 135Cu. In. l4 GAS SOHC Naturally Aspirated |
| 1987 | Dodge | Dakota | SE Standard Cab Pickup 2-Door | 3.9L 3906CC 239Cu. In. V6 GAS OHV Naturally Aspirated |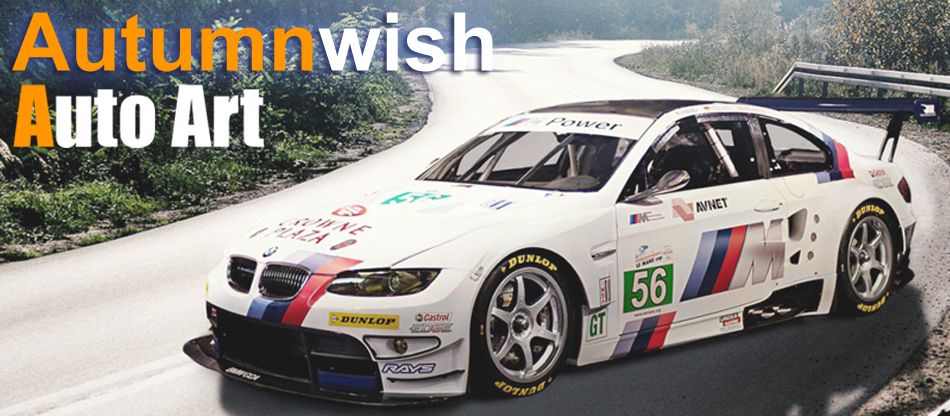 P

roduction Description:


W

e

do our best to describe the product, please make sure you read the description and all the photos below before purchase. If you have any questions, please feel free to contact us.




Unpainted Rear Bumper Diffuser
PACKAGE INCLUDES:
1 x black rear bumper diffuser

FEATURES:
Polyurethane rear bumper diffuser

Made of high quality PU Polyurethane(unpainted black)
Dimension: 32.75" x 6.25"
Bolt on with 3M double sided tapes

(not included)



Direct bolt on upgrade part, easy to install

INSTALLATION:
Installation instruction manual NOT included
Professional installation is strongly recommended.
Product Pictures

Share