Fit Fordd F150 Weld On 4" Chrome Burn Tip 2.5" Inlet Muffler Exhaust w/ Silencer
Regular price
Sale price
$24.99
Unit price
per
Sale
Sold out
Compatible Vehicles
| Year | Make | Model | Trim | Engine |
| --- | --- | --- | --- | --- |
| 2014 | Ford | F-150 | FX2 Crew Cab Pickup 4-Door | 3.5L 3496CC 213Cu. In. V6 GAS DOHC Turbocharged |
| 2014 | Ford | F-150 | FX2 Crew Cab Pickup 4-Door | 5.0L 4951CC 302Cu. In. V8 FLEX DOHC Naturally Aspirated |
| 2014 | Ford | F-150 | FX2 Crew Cab Pickup 4-Door | 6.2L 6210CC 379Cu. In. V8 GAS SOHC Naturally Aspirated |
| 2014 | Ford | F-150 | FX2 Extended Cab Pickup 4-Door | 3.5L 3496CC 213Cu. In. V6 GAS DOHC Turbocharged |
| 2014 | Ford | F-150 | FX2 Extended Cab Pickup 4-Door | 5.0L 4951CC 302Cu. In. V8 FLEX DOHC Naturally Aspirated |
| 2014 | Ford | F-150 | FX2 Extended Cab Pickup 4-Door | 6.2L 6210CC 379Cu. In. V8 GAS SOHC Naturally Aspirated |
| 2014 | Ford | F-150 | FX2 Standard Cab Pickup 2-Door | 3.5L 3496CC 213Cu. In. V6 GAS DOHC Turbocharged |
| 2014 | Ford | F-150 | FX2 Standard Cab Pickup 2-Door | 5.0L 4951CC 302Cu. In. V8 FLEX DOHC Naturally Aspirated |
| 2014 | Ford | F-150 | FX2 Standard Cab Pickup 2-Door | 6.2L 6210CC 379Cu. In. V8 GAS SOHC Naturally Aspirated |
| 2014 | Ford | F-150 | FX4 Crew Cab Pickup 4-Door | 3.5L 3496CC 213Cu. In. V6 GAS DOHC Turbocharged |
| 2014 | Ford | F-150 | FX4 Crew Cab Pickup 4-Door | 5.0L 4951CC 302Cu. In. V8 FLEX DOHC Naturally Aspirated |
| 2014 | Ford | F-150 | FX4 Crew Cab Pickup 4-Door | 6.2L 6210CC 379Cu. In. V8 GAS SOHC Naturally Aspirated |
| 2014 | Ford | F-150 | FX4 Extended Cab Pickup 4-Door | 3.5L 3496CC 213Cu. In. V6 GAS DOHC Turbocharged |
| 2014 | Ford | F-150 | FX4 Extended Cab Pickup 4-Door | 5.0L 4951CC 302Cu. In. V8 FLEX DOHC Naturally Aspirated |
| 2014 | Ford | F-150 | FX4 Extended Cab Pickup 4-Door | 6.2L 6210CC 379Cu. In. V8 GAS SOHC Naturally Aspirated |
| 2014 | Ford | F-150 | FX4 Standard Cab Pickup 2-Door | 3.5L 3496CC 213Cu. In. V6 GAS DOHC Turbocharged |
| 2014 | Ford | F-150 | FX4 Standard Cab Pickup 2-Door | 5.0L 4951CC 302Cu. In. V8 FLEX DOHC Naturally Aspirated |
| 2014 | Ford | F-150 | FX4 Standard Cab Pickup 2-Door | 6.2L 6210CC 379Cu. In. V8 GAS SOHC Naturally Aspirated |
| 2014 | Ford | F-150 | King Ranch Crew Cab Pickup 4-Door | 3.5L 3496CC 213Cu. In. V6 GAS DOHC Turbocharged |
| 2014 | Ford | F-150 | King Ranch Crew Cab Pickup 4-Door | 5.0L 4951CC 302Cu. In. V8 FLEX DOHC Naturally Aspirated |
| 2014 | Ford | F-150 | Lariat Crew Cab Pickup 4-Door | 3.5L 3496CC 213Cu. In. V6 GAS DOHC Turbocharged |
| 2014 | Ford | F-150 | Lariat Crew Cab Pickup 4-Door | 5.0L 4951CC 302Cu. In. V8 FLEX DOHC Naturally Aspirated |
| 2014 | Ford | F-150 | Lariat Crew Cab Pickup 4-Door | 6.2L 6210CC 379Cu. In. V8 GAS SOHC Naturally Aspirated |
| 2014 | Ford | F-150 | Lariat Extended Cab Pickup 4-Door | 3.5L 3496CC 213Cu. In. V6 GAS DOHC Turbocharged |
| 2014 | Ford | F-150 | Lariat Extended Cab Pickup 4-Door | 5.0L 4951CC 302Cu. In. V8 FLEX DOHC Naturally Aspirated |
| 2014 | Ford | F-150 | Lariat Extended Cab Pickup 4-Door | 6.2L 6210CC 379Cu. In. V8 GAS SOHC Naturally Aspirated |
| 2014 | Ford | F-150 | Limited Crew Cab Pickup 4-Door | 3.5L 3496CC 213Cu. In. V6 GAS DOHC Turbocharged |
| 2014 | Ford | F-150 | Platinum Crew Cab Pickup 4-Door | 3.5L 3496CC 213Cu. In. V6 GAS DOHC Turbocharged |
| 2014 | Ford | F-150 | Platinum Crew Cab Pickup 4-Door | 5.0L 4951CC 302Cu. In. V8 FLEX DOHC Naturally Aspirated |
| 2014 | Ford | F-150 | Platinum Crew Cab Pickup 4-Door | 6.2L 6210CC 379Cu. In. V8 GAS SOHC Naturally Aspirated |
| 2014 | Ford | F-150 | STX Crew Cab Pickup 4-Door | 3.7L 3726CC 227Cu. In. V6 CNG DOHC Naturally Aspirated |
| 2014 | Ford | F-150 | STX Crew Cab Pickup 4-Door | 3.7L 3726CC 227Cu. In. V6 FLEX DOHC Naturally Aspirated |
| 2014 | Ford | F-150 | STX Crew Cab Pickup 4-Door | 3.7L 3726CC 227Cu. In. V6 LPG DOHC Naturally Aspirated |
| 2014 | Ford | F-150 | STX Crew Cab Pickup 4-Door | 5.0L 4951CC 302Cu. In. V8 FLEX DOHC Naturally Aspirated |
| 2014 | Ford | F-150 | STX Extended Cab Pickup 4-Door | 3.7L 3726CC 227Cu. In. V6 CNG DOHC Naturally Aspirated |
| 2014 | Ford | F-150 | STX Extended Cab Pickup 4-Door | 3.7L 3726CC 227Cu. In. V6 FLEX DOHC Naturally Aspirated |
| 2014 | Ford | F-150 | STX Extended Cab Pickup 4-Door | 3.7L 3726CC 227Cu. In. V6 LPG DOHC Naturally Aspirated |
| 2014 | Ford | F-150 | STX Extended Cab Pickup 4-Door | 5.0L 4951CC 302Cu. In. V8 FLEX DOHC Naturally Aspirated |
| 2014 | Ford | F-150 | STX Standard Cab Pickup 2-Door | 3.7L 3726CC 227Cu. In. V6 CNG DOHC Naturally Aspirated |
| 2014 | Ford | F-150 | STX Standard Cab Pickup 2-Door | 3.7L 3726CC 227Cu. In. V6 FLEX DOHC Naturally Aspirated |
| 2014 | Ford | F-150 | STX Standard Cab Pickup 2-Door | 3.7L 3726CC 227Cu. In. V6 LPG DOHC Naturally Aspirated |
| 2014 | Ford | F-150 | STX Standard Cab Pickup 2-Door | 5.0L 4951CC 302Cu. In. V8 FLEX DOHC Naturally Aspirated |
| 2014 | Ford | F-150 | SVT Raptor Crew Cab Pickup 4-Door | 6.2L 6210CC 379Cu. In. V8 GAS SOHC Naturally Aspirated |
| 2014 | Ford | F-150 | SVT Raptor Extended Cab Pickup 4-Door | 6.2L 6210CC 379Cu. In. V8 GAS SOHC Naturally Aspirated |
| 2014 | Ford | F-150 | XL Crew Cab Pickup 4-Door | 3.5L 3496CC 213Cu. In. V6 GAS DOHC Turbocharged |
| 2014 | Ford | F-150 | XL Crew Cab Pickup 4-Door | 3.7L 3726CC 227Cu. In. V6 CNG DOHC Naturally Aspirated |
| 2014 | Ford | F-150 | XL Crew Cab Pickup 4-Door | 3.7L 3726CC 227Cu. In. V6 FLEX DOHC Naturally Aspirated |
| 2014 | Ford | F-150 | XL Crew Cab Pickup 4-Door | 3.7L 3726CC 227Cu. In. V6 LPG DOHC Naturally Aspirated |
| 2014 | Ford | F-150 | XL Crew Cab Pickup 4-Door | 5.0L 4951CC 302Cu. In. V8 FLEX DOHC Naturally Aspirated |
| 2014 | Ford | F-150 | XL Extended Cab Pickup 4-Door | 3.5L 3496CC 213Cu. In. V6 GAS DOHC Turbocharged |
| 2014 | Ford | F-150 | XL Extended Cab Pickup 4-Door | 3.7L 3726CC 227Cu. In. V6 CNG DOHC Naturally Aspirated |
| 2014 | Ford | F-150 | XL Extended Cab Pickup 4-Door | 3.7L 3726CC 227Cu. In. V6 FLEX DOHC Naturally Aspirated |
| 2014 | Ford | F-150 | XL Extended Cab Pickup 4-Door | 3.7L 3726CC 227Cu. In. V6 LPG DOHC Naturally Aspirated |
| 2014 | Ford | F-150 | XL Extended Cab Pickup 4-Door | 5.0L 4951CC 302Cu. In. V8 FLEX DOHC Naturally Aspirated |
| 2014 | Ford | F-150 | XL Standard Cab Pickup 2-Door | 3.5L 3496CC 213Cu. In. V6 GAS DOHC Turbocharged |
| 2014 | Ford | F-150 | XL Standard Cab Pickup 2-Door | 3.7L 3726CC 227Cu. In. V6 CNG DOHC Naturally Aspirated |
| 2014 | Ford | F-150 | XL Standard Cab Pickup 2-Door | 3.7L 3726CC 227Cu. In. V6 FLEX DOHC Naturally Aspirated |
| 2014 | Ford | F-150 | XL Standard Cab Pickup 2-Door | 3.7L 3726CC 227Cu. In. V6 LPG DOHC Naturally Aspirated |
| 2014 | Ford | F-150 | XL Standard Cab Pickup 2-Door | 5.0L 4951CC 302Cu. In. V8 FLEX DOHC Naturally Aspirated |
| 2014 | Ford | F-150 | XLT Crew Cab Pickup 4-Door | 3.5L 3496CC 213Cu. In. V6 GAS DOHC Turbocharged |
| 2014 | Ford | F-150 | XLT Crew Cab Pickup 4-Door | 3.7L 3726CC 227Cu. In. V6 CNG DOHC Naturally Aspirated |
| 2014 | Ford | F-150 | XLT Crew Cab Pickup 4-Door | 3.7L 3726CC 227Cu. In. V6 FLEX DOHC Naturally Aspirated |
| 2014 | Ford | F-150 | XLT Crew Cab Pickup 4-Door | 3.7L 3726CC 227Cu. In. V6 LPG DOHC Naturally Aspirated |
| 2014 | Ford | F-150 | XLT Crew Cab Pickup 4-Door | 5.0L 4951CC 302Cu. In. V8 FLEX DOHC Naturally Aspirated |
| 2014 | Ford | F-150 | XLT Crew Cab Pickup 4-Door | 6.2L 6210CC 379Cu. In. V8 GAS SOHC Naturally Aspirated |
| 2014 | Ford | F-150 | XLT Extended Cab Pickup 4-Door | 3.5L 3496CC 213Cu. In. V6 GAS DOHC Turbocharged |
| 2014 | Ford | F-150 | XLT Extended Cab Pickup 4-Door | 3.7L 3726CC 227Cu. In. V6 CNG DOHC Naturally Aspirated |
| 2014 | Ford | F-150 | XLT Extended Cab Pickup 4-Door | 3.7L 3726CC 227Cu. In. V6 FLEX DOHC Naturally Aspirated |
| 2014 | Ford | F-150 | XLT Extended Cab Pickup 4-Door | 3.7L 3726CC 227Cu. In. V6 LPG DOHC Naturally Aspirated |
| 2014 | Ford | F-150 | XLT Extended Cab Pickup 4-Door | 5.0L 4951CC 302Cu. In. V8 FLEX DOHC Naturally Aspirated |
| 2014 | Ford | F-150 | XLT Extended Cab Pickup 4-Door | 6.2L 6210CC 379Cu. In. V8 GAS SOHC Naturally Aspirated |
| 2014 | Ford | F-150 | XLT Standard Cab Pickup 2-Door | 3.5L 3496CC 213Cu. In. V6 GAS DOHC Turbocharged |
| 2014 | Ford | F-150 | XLT Standard Cab Pickup 2-Door | 3.7L 3726CC 227Cu. In. V6 CNG DOHC Naturally Aspirated |
| 2014 | Ford | F-150 | XLT Standard Cab Pickup 2-Door | 3.7L 3726CC 227Cu. In. V6 FLEX DOHC Naturally Aspirated |
| 2014 | Ford | F-150 | XLT Standard Cab Pickup 2-Door | 3.7L 3726CC 227Cu. In. V6 LPG DOHC Naturally Aspirated |
| 2014 | Ford | F-150 | XLT Standard Cab Pickup 2-Door | 5.0L 4951CC 302Cu. In. V8 FLEX DOHC Naturally Aspirated |
| 2014 | Ford | F-150 | XLT Standard Cab Pickup 2-Door | 6.2L 6210CC 379Cu. In. V8 GAS SOHC Naturally Aspirated |
| 2014 | Ford | F-350 | XL Cab & Chassis 2-Door | 6.2L 6200CC 378Cu. In. V8 GAS SOHC Naturally Aspirated |
| 2014 | Ford | F-350 | XLT Cab & Chassis 2-Door | 6.2L 6200CC 378Cu. In. V8 GAS SOHC Naturally Aspirated |
| 2013 | Ford | F-150 | FX2 Crew Cab Pickup 4-Door | 3.5L 3496CC 213Cu. In. V6 GAS DOHC Turbocharged |
| 2013 | Ford | F-150 | FX2 Crew Cab Pickup 4-Door | 5.0L 4951CC 302Cu. In. V8 FLEX DOHC Naturally Aspirated |
| 2013 | Ford | F-150 | FX2 Crew Cab Pickup 4-Door | 6.2L 6210CC 379Cu. In. V8 GAS SOHC Naturally Aspirated |
| 2013 | Ford | F-150 | FX2 Extended Cab Pickup 4-Door | 3.5L 3496CC 213Cu. In. V6 GAS DOHC Turbocharged |
| 2013 | Ford | F-150 | FX2 Extended Cab Pickup 4-Door | 5.0L 4951CC 302Cu. In. V8 FLEX DOHC Naturally Aspirated |
| 2013 | Ford | F-150 | FX2 Extended Cab Pickup 4-Door | 6.2L 6210CC 379Cu. In. V8 GAS SOHC Naturally Aspirated |
| 2013 | Ford | F-150 | FX4 Crew Cab Pickup 4-Door | 3.5L 3496CC 213Cu. In. V6 GAS DOHC Turbocharged |
| 2013 | Ford | F-150 | FX4 Crew Cab Pickup 4-Door | 5.0L 4951CC 302Cu. In. V8 FLEX DOHC Naturally Aspirated |
| 2013 | Ford | F-150 | FX4 Crew Cab Pickup 4-Door | 6.2L 6210CC 379Cu. In. V8 GAS SOHC Naturally Aspirated |
| 2013 | Ford | F-150 | FX4 Extended Cab Pickup 4-Door | 3.5L 3496CC 213Cu. In. V6 GAS DOHC Turbocharged |
| 2013 | Ford | F-150 | FX4 Extended Cab Pickup 4-Door | 5.0L 4951CC 302Cu. In. V8 FLEX DOHC Naturally Aspirated |
| 2013 | Ford | F-150 | FX4 Extended Cab Pickup 4-Door | 6.2L 6210CC 379Cu. In. V8 GAS SOHC Naturally Aspirated |
| 2013 | Ford | F-150 | King Ranch Crew Cab Pickup 4-Door | 3.5L 3496CC 213Cu. In. V6 GAS DOHC Turbocharged |
| 2013 | Ford | F-150 | King Ranch Crew Cab Pickup 4-Door | 5.0L 4951CC 302Cu. In. V8 FLEX DOHC Naturally Aspirated |
| 2013 | Ford | F-150 | Lariat Crew Cab Pickup 4-Door | 3.5L 3496CC 213Cu. In. V6 GAS DOHC Turbocharged |
| 2013 | Ford | F-150 | Lariat Crew Cab Pickup 4-Door | 5.0L 4951CC 302Cu. In. V8 FLEX DOHC Naturally Aspirated |
| 2013 | Ford | F-150 | Lariat Crew Cab Pickup 4-Door | 6.2L 6210CC 379Cu. In. V8 GAS SOHC Naturally Aspirated |
| 2013 | Ford | F-150 | Lariat Extended Cab Pickup 4-Door | 3.5L 3496CC 213Cu. In. V6 GAS DOHC Turbocharged |
| 2013 | Ford | F-150 | Lariat Extended Cab Pickup 4-Door | 5.0L 4951CC 302Cu. In. V8 FLEX DOHC Naturally Aspirated |
| 2013 | Ford | F-150 | Lariat Extended Cab Pickup 4-Door | 6.2L 6210CC 379Cu. In. V8 GAS SOHC Naturally Aspirated |
| 2013 | Ford | F-150 | Limited Crew Cab Pickup 4-Door | 3.5L 3496CC 213Cu. In. V6 GAS DOHC Turbocharged |
| 2013 | Ford | F-150 | Platinum Crew Cab Pickup 4-Door | 3.5L 3496CC 213Cu. In. V6 GAS DOHC Turbocharged |
| 2013 | Ford | F-150 | Platinum Crew Cab Pickup 4-Door | 5.0L 4951CC 302Cu. In. V8 FLEX DOHC Naturally Aspirated |
| 2013 | Ford | F-150 | Platinum Crew Cab Pickup 4-Door | 6.2L 6210CC 379Cu. In. V8 GAS SOHC Naturally Aspirated |
| 2013 | Ford | F-150 | STX Extended Cab Pickup 4-Door | 3.7L 3726CC 227Cu. In. V6 FLEX DOHC Naturally Aspirated |
| 2013 | Ford | F-150 | STX Extended Cab Pickup 4-Door | 5.0L 4951CC 302Cu. In. V8 FLEX DOHC Naturally Aspirated |
| 2013 | Ford | F-150 | STX Standard Cab Pickup 2-Door | 3.7L 3726CC 227Cu. In. V6 FLEX DOHC Naturally Aspirated |
| 2013 | Ford | F-150 | STX Standard Cab Pickup 2-Door | 5.0L 4951CC 302Cu. In. V8 FLEX DOHC Naturally Aspirated |
| 2013 | Ford | F-150 | SVT Raptor Crew Cab Pickup 4-Door | 6.2L 6210CC 379Cu. In. V8 GAS SOHC Naturally Aspirated |
| 2013 | Ford | F-150 | SVT Raptor Extended Cab Pickup 4-Door | 6.2L 6210CC 379Cu. In. V8 GAS SOHC Naturally Aspirated |
| 2013 | Ford | F-150 | XL Crew Cab Pickup 4-Door | 3.5L 3496CC 213Cu. In. V6 GAS DOHC Turbocharged |
| 2013 | Ford | F-150 | XL Crew Cab Pickup 4-Door | 3.7L 3726CC 227Cu. In. V6 FLEX DOHC Naturally Aspirated |
| 2013 | Ford | F-150 | XL Crew Cab Pickup 4-Door | 3.7L 3727CC 227Cu. In. V6 GAS DOHC Naturally Aspirated |
| 2013 | Ford | F-150 | XL Crew Cab Pickup 4-Door | 5.0L 4951CC 302Cu. In. V8 FLEX DOHC Naturally Aspirated |
| 2013 | Ford | F-150 | XL Crew Cab Pickup 4-Door | 5.0L 4952CC 302Cu. In. V8 GAS DOHC Naturally Aspirated |
| 2013 | Ford | F-150 | XL Extended Cab Pickup 4-Door | 3.5L 3496CC 213Cu. In. V6 GAS DOHC Turbocharged |
| 2013 | Ford | F-150 | XL Extended Cab Pickup 4-Door | 3.7L 3726CC 227Cu. In. V6 FLEX DOHC Naturally Aspirated |
| 2013 | Ford | F-150 | XL Extended Cab Pickup 4-Door | 5.0L 4951CC 302Cu. In. V8 FLEX DOHC Naturally Aspirated |
| 2013 | Ford | F-150 | XL Standard Cab Pickup 2-Door | 3.5L 3496CC 213Cu. In. V6 GAS DOHC Turbocharged |
| 2013 | Ford | F-150 | XL Standard Cab Pickup 2-Door | 3.7L 3726CC 227Cu. In. V6 FLEX DOHC Naturally Aspirated |
| 2013 | Ford | F-150 | XL Standard Cab Pickup 2-Door | 3.7L 3727CC 227Cu. In. V6 GAS DOHC Naturally Aspirated |
| 2013 | Ford | F-150 | XL Standard Cab Pickup 2-Door | 5.0L 4951CC 302Cu. In. V8 FLEX DOHC Naturally Aspirated |
| 2013 | Ford | F-150 | XL Standard Cab Pickup 2-Door | 5.0L 4952CC 302Cu. In. V8 GAS DOHC Naturally Aspirated |
| 2013 | Ford | F-150 | XLT Crew Cab Pickup 4-Door | 3.5L 3496CC 213Cu. In. V6 GAS DOHC Turbocharged |
| 2013 | Ford | F-150 | XLT Crew Cab Pickup 4-Door | 3.7L 3726CC 227Cu. In. V6 FLEX DOHC Naturally Aspirated |
| 2013 | Ford | F-150 | XLT Crew Cab Pickup 4-Door | 5.0L 4951CC 302Cu. In. V8 FLEX DOHC Naturally Aspirated |
| 2013 | Ford | F-150 | XLT Extended Cab Pickup 4-Door | 3.5L 3496CC 213Cu. In. V6 GAS DOHC Turbocharged |
| 2013 | Ford | F-150 | XLT Extended Cab Pickup 4-Door | 3.7L 3726CC 227Cu. In. V6 FLEX DOHC Naturally Aspirated |
| 2013 | Ford | F-150 | XLT Extended Cab Pickup 4-Door | 5.0L 4951CC 302Cu. In. V8 FLEX DOHC Naturally Aspirated |
| 2013 | Ford | F-150 | XLT Standard Cab Pickup 2-Door | 3.5L 3496CC 213Cu. In. V6 GAS DOHC Turbocharged |
| 2013 | Ford | F-150 | XLT Standard Cab Pickup 2-Door | 3.7L 3726CC 227Cu. In. V6 FLEX DOHC Naturally Aspirated |
| 2013 | Ford | F-150 | XLT Standard Cab Pickup 2-Door | 5.0L 4951CC 302Cu. In. V8 FLEX DOHC Naturally Aspirated |
| 2013 | Ford | F-350 | XL Cab & Chassis 2-Door | 6.2L 6200CC 378Cu. In. V8 GAS SOHC Naturally Aspirated |
| 2013 | Ford | F-350 | XLT Cab & Chassis 2-Door | 6.2L 6200CC 378Cu. In. V8 GAS SOHC Naturally Aspirated |
| 2012 | Ford | F-150 | FX2 Crew Cab Pickup 4-Door | 3.5L 3496CC 213Cu. In. V6 GAS DOHC Turbocharged |
| 2012 | Ford | F-150 | FX2 Crew Cab Pickup 4-Door | 5.0L 4951CC 302Cu. In. V8 FLEX DOHC Naturally Aspirated |
| 2012 | Ford | F-150 | FX2 Extended Cab Pickup 4-Door | 3.5L 3496CC 213Cu. In. V6 GAS DOHC Turbocharged |
| 2012 | Ford | F-150 | FX2 Extended Cab Pickup 4-Door | 5.0L 4951CC 302Cu. In. V8 FLEX DOHC Naturally Aspirated |
| 2012 | Ford | F-150 | FX4 Crew Cab Pickup 4-Door | 3.5L 3496CC 213Cu. In. V6 GAS DOHC Turbocharged |
| 2012 | Ford | F-150 | FX4 Crew Cab Pickup 4-Door | 5.0L 4951CC 302Cu. In. V8 FLEX DOHC Naturally Aspirated |
| 2012 | Ford | F-150 | FX4 Extended Cab Pickup 4-Door | 3.5L 3496CC 213Cu. In. V6 GAS DOHC Turbocharged |
| 2012 | Ford | F-150 | FX4 Extended Cab Pickup 4-Door | 5.0L 4951CC 302Cu. In. V8 FLEX DOHC Naturally Aspirated |
| 2012 | Ford | F-150 | Harley-Davidson Edition Crew Cab Pickup 4-Door | 6.2L 6210CC 379Cu. In. V8 GAS SOHC Naturally Aspirated |
| 2012 | Ford | F-150 | King Ranch Crew Cab Pickup 4-Door | 3.5L 3496CC 213Cu. In. V6 GAS DOHC Turbocharged |
| 2012 | Ford | F-150 | King Ranch Crew Cab Pickup 4-Door | 5.0L 4951CC 302Cu. In. V8 FLEX DOHC Naturally Aspirated |
| 2012 | Ford | F-150 | Lariat Crew Cab Pickup 4-Door | 3.5L 3496CC 213Cu. In. V6 GAS DOHC Turbocharged |
| 2012 | Ford | F-150 | Lariat Crew Cab Pickup 4-Door | 5.0L 4951CC 302Cu. In. V8 FLEX DOHC Naturally Aspirated |
| 2012 | Ford | F-150 | Lariat Crew Cab Pickup 4-Door | 6.2L 6210CC 379Cu. In. V8 GAS SOHC Naturally Aspirated |
| 2012 | Ford | F-150 | Lariat Extended Cab Pickup 4-Door | 3.5L 3496CC 213Cu. In. V6 GAS DOHC Turbocharged |
| 2012 | Ford | F-150 | Lariat Extended Cab Pickup 4-Door | 5.0L 4951CC 302Cu. In. V8 FLEX DOHC Naturally Aspirated |
| 2012 | Ford | F-150 | Lariat Extended Cab Pickup 4-Door | 6.2L 6210CC 379Cu. In. V8 GAS SOHC Naturally Aspirated |
| 2012 | Ford | F-150 | Platinum Crew Cab Pickup 4-Door | 3.5L 3496CC 213Cu. In. V6 GAS DOHC Turbocharged |
| 2012 | Ford | F-150 | Platinum Crew Cab Pickup 4-Door | 5.0L 4951CC 302Cu. In. V8 FLEX DOHC Naturally Aspirated |
| 2012 | Ford | F-150 | Platinum Crew Cab Pickup 4-Door | 6.2L 6210CC 379Cu. In. V8 GAS SOHC Naturally Aspirated |
| 2012 | Ford | F-150 | STX Extended Cab Pickup 4-Door | 3.7L 3726CC 227Cu. In. V6 FLEX DOHC Naturally Aspirated |
| 2012 | Ford | F-150 | STX Extended Cab Pickup 4-Door | 5.0L 4951CC 302Cu. In. V8 FLEX DOHC Naturally Aspirated |
| 2012 | Ford | F-150 | STX Standard Cab Pickup 2-Door | 3.7L 3726CC 227Cu. In. V6 FLEX DOHC Naturally Aspirated |
| 2012 | Ford | F-150 | STX Standard Cab Pickup 2-Door | 5.0L 4951CC 302Cu. In. V8 FLEX DOHC Naturally Aspirated |
| 2012 | Ford | F-150 | SVT Raptor Crew Cab Pickup 4-Door | 6.2L 6210CC 379Cu. In. V8 GAS SOHC Naturally Aspirated |
| 2012 | Ford | F-150 | SVT Raptor Extended Cab Pickup 4-Door | 6.2L 6210CC 379Cu. In. V8 GAS SOHC Naturally Aspirated |
| 2012 | Ford | F-150 | XL Crew Cab Pickup 4-Door | 3.5L 3496CC 213Cu. In. V6 GAS DOHC Turbocharged |
| 2012 | Ford | F-150 | XL Crew Cab Pickup 4-Door | 3.7L 3700CC 226Cu. In. V6 GAS DOHC Naturally Aspirated |
| 2012 | Ford | F-150 | XL Crew Cab Pickup 4-Door | 3.7L 3726CC 227Cu. In. V6 FLEX DOHC Naturally Aspirated |
| 2012 | Ford | F-150 | XL Crew Cab Pickup 4-Door | 5.0L 4951CC 302Cu. In. V8 FLEX DOHC Naturally Aspirated |
| 2012 | Ford | F-150 | XL Crew Cab Pickup 4-Door | 5.0L 4951CC 302Cu. In. V8 GAS DOHC Naturally Aspirated |
| 2012 | Ford | F-150 | XL Extended Cab Pickup 4-Door | 3.5L 3496CC 213Cu. In. V6 GAS DOHC Turbocharged |
| 2012 | Ford | F-150 | XL Extended Cab Pickup 4-Door | 3.7L 3726CC 227Cu. In. V6 FLEX DOHC Naturally Aspirated |
| 2012 | Ford | F-150 | XL Extended Cab Pickup 4-Door | 5.0L 4951CC 302Cu. In. V8 FLEX DOHC Naturally Aspirated |
| 2012 | Ford | F-150 | XL Standard Cab Pickup 2-Door | 3.5L 3496CC 213Cu. In. V6 GAS DOHC Turbocharged |
| 2012 | Ford | F-150 | XL Standard Cab Pickup 2-Door | 3.7L 3700CC 226Cu. In. V6 GAS DOHC Naturally Aspirated |
| 2012 | Ford | F-150 | XL Standard Cab Pickup 2-Door | 3.7L 3726CC 227Cu. In. V6 FLEX DOHC Naturally Aspirated |
| 2012 | Ford | F-150 | XL Standard Cab Pickup 2-Door | 5.0L 4951CC 302Cu. In. V8 FLEX DOHC Naturally Aspirated |
| 2012 | Ford | F-150 | XL Standard Cab Pickup 2-Door | 5.0L 4951CC 302Cu. In. V8 GAS DOHC Naturally Aspirated |
| 2012 | Ford | F-150 | XLT Crew Cab Pickup 4-Door | 3.5L 3496CC 213Cu. In. V6 GAS DOHC Turbocharged |
| 2012 | Ford | F-150 | XLT Crew Cab Pickup 4-Door | 3.7L 3726CC 227Cu. In. V6 FLEX DOHC Naturally Aspirated |
| 2012 | Ford | F-150 | XLT Crew Cab Pickup 4-Door | 5.0L 4951CC 302Cu. In. V8 FLEX DOHC Naturally Aspirated |
| 2012 | Ford | F-150 | XLT Extended Cab Pickup 4-Door | 3.5L 3496CC 213Cu. In. V6 GAS DOHC Turbocharged |
| 2012 | Ford | F-150 | XLT Extended Cab Pickup 4-Door | 3.7L 3726CC 227Cu. In. V6 FLEX DOHC Naturally Aspirated |
| 2012 | Ford | F-150 | XLT Extended Cab Pickup 4-Door | 5.0L 4951CC 302Cu. In. V8 FLEX DOHC Naturally Aspirated |
| 2012 | Ford | F-150 | XLT Standard Cab Pickup 2-Door | 3.5L 3496CC 213Cu. In. V6 GAS DOHC Turbocharged |
| 2012 | Ford | F-150 | XLT Standard Cab Pickup 2-Door | 3.7L 3726CC 227Cu. In. V6 FLEX DOHC Naturally Aspirated |
| 2012 | Ford | F-150 | XLT Standard Cab Pickup 2-Door | 5.0L 4951CC 302Cu. In. V8 FLEX DOHC Naturally Aspirated |
| 2012 | Ford | F-350 | XL Cab & Chassis 2-Door | 6.2L 6200CC 378Cu. In. V8 GAS SOHC Naturally Aspirated |
| 2012 | Ford | F-350 | XLT Cab & Chassis 2-Door | 6.2L 6200CC 378Cu. In. V8 GAS SOHC Naturally Aspirated |
| 2011 | Ford | F-150 | FX2 Crew Cab Pickup 4-Door | 3.5L 3496CC 213Cu. In. V6 GAS DOHC Turbocharged |
| 2011 | Ford | F-150 | FX2 Crew Cab Pickup 4-Door | 5.0L 4951CC 302Cu. In. V8 FLEX DOHC Naturally Aspirated |
| 2011 | Ford | F-150 | FX2 Extended Cab Pickup 4-Door | 3.5L 3496CC 213Cu. In. V6 GAS DOHC Turbocharged |
| 2011 | Ford | F-150 | FX2 Extended Cab Pickup 4-Door | 5.0L 4951CC 302Cu. In. V8 FLEX DOHC Naturally Aspirated |
| 2011 | Ford | F-150 | FX4 Crew Cab Pickup 4-Door | 3.5L 3496CC 213Cu. In. V6 GAS DOHC Turbocharged |
| 2011 | Ford | F-150 | FX4 Crew Cab Pickup 4-Door | 5.0L 4951CC 302Cu. In. V8 FLEX DOHC Naturally Aspirated |
| 2011 | Ford | F-150 | FX4 Extended Cab Pickup 4-Door | 3.5L 3496CC 213Cu. In. V6 GAS DOHC Turbocharged |
| 2011 | Ford | F-150 | FX4 Extended Cab Pickup 4-Door | 5.0L 4951CC 302Cu. In. V8 FLEX DOHC Naturally Aspirated |
| 2011 | Ford | F-150 | Harley-Davidson Edition Crew Cab Pickup 4-Door | 6.2L 6210CC 379Cu. In. V8 GAS SOHC Naturally Aspirated |
| 2011 | Ford | F-150 | King Ranch Crew Cab Pickup 4-Door | 3.5L 3496CC 213Cu. In. V6 GAS DOHC Turbocharged |
| 2011 | Ford | F-150 | King Ranch Crew Cab Pickup 4-Door | 5.0L 4951CC 302Cu. In. V8 FLEX DOHC Naturally Aspirated |
| 2011 | Ford | F-150 | Lariat Crew Cab Pickup 4-Door | 3.5L 3496CC 213Cu. In. V6 GAS DOHC Turbocharged |
| 2011 | Ford | F-150 | Lariat Crew Cab Pickup 4-Door | 5.0L 4951CC 302Cu. In. V8 FLEX DOHC Naturally Aspirated |
| 2011 | Ford | F-150 | Lariat Crew Cab Pickup 4-Door | 6.2L 6210CC 379Cu. In. V8 GAS SOHC Naturally Aspirated |
| 2011 | Ford | F-150 | Lariat Extended Cab Pickup 4-Door | 3.5L 3496CC 213Cu. In. V6 GAS DOHC Turbocharged |
| 2011 | Ford | F-150 | Lariat Extended Cab Pickup 4-Door | 5.0L 4951CC 302Cu. In. V8 FLEX DOHC Naturally Aspirated |
| 2011 | Ford | F-150 | Lariat Extended Cab Pickup 4-Door | 6.2L 6210CC 379Cu. In. V8 GAS SOHC Naturally Aspirated |
| 2011 | Ford | F-150 | Lariat Limited Crew Cab Pickup 4-Door | 6.2L 6210CC 379Cu. In. V8 GAS SOHC Naturally Aspirated |
| 2011 | Ford | F-150 | Platinum Crew Cab Pickup 4-Door | 3.5L 3496CC 213Cu. In. V6 GAS DOHC Turbocharged |
| 2011 | Ford | F-150 | Platinum Crew Cab Pickup 4-Door | 5.0L 4951CC 302Cu. In. V8 FLEX DOHC Naturally Aspirated |
| 2011 | Ford | F-150 | Platinum Crew Cab Pickup 4-Door | 6.2L 6210CC 379Cu. In. V8 GAS SOHC Naturally Aspirated |
| 2011 | Ford | F-150 | STX Extended Cab Pickup 4-Door | 3.7L 3726CC 227Cu. In. V6 FLEX DOHC Naturally Aspirated |
| 2011 | Ford | F-150 | STX Extended Cab Pickup 4-Door | 5.0L 4951CC 302Cu. In. V8 FLEX DOHC Naturally Aspirated |
| 2011 | Ford | F-150 | STX Standard Cab Pickup 2-Door | 3.7L 3726CC 227Cu. In. V6 FLEX DOHC Naturally Aspirated |
| 2011 | Ford | F-150 | STX Standard Cab Pickup 2-Door | 5.0L 4951CC 302Cu. In. V8 FLEX DOHC Naturally Aspirated |
| 2011 | Ford | F-150 | SVT Raptor Crew Cab Pickup 4-Door | 6.2L 6210CC 379Cu. In. V8 GAS SOHC Naturally Aspirated |
| 2011 | Ford | F-150 | SVT Raptor Extended Cab Pickup 4-Door | 6.2L 6210CC 379Cu. In. V8 GAS SOHC Naturally Aspirated |
| 2011 | Ford | F-150 | XL Crew Cab Pickup 4-Door | 3.5L 3496CC 213Cu. In. V6 GAS DOHC Turbocharged |
| 2011 | Ford | F-150 | XL Crew Cab Pickup 4-Door | 3.7L 3700CC 226Cu. In. V6 GAS DOHC Naturally Aspirated |
| 2011 | Ford | F-150 | XL Crew Cab Pickup 4-Door | 3.7L 3726CC 227Cu. In. V6 FLEX DOHC Naturally Aspirated |
| 2011 | Ford | F-150 | XL Crew Cab Pickup 4-Door | 5.0L 4951CC 302Cu. In. V8 FLEX DOHC Naturally Aspirated |
| 2011 | Ford | F-150 | XL Crew Cab Pickup 4-Door | 5.0L 4951CC 302Cu. In. V8 GAS DOHC Naturally Aspirated |
| 2011 | Ford | F-150 | XL Extended Cab Pickup 4-Door | 3.5L 3496CC 213Cu. In. V6 GAS DOHC Turbocharged |
| 2011 | Ford | F-150 | XL Extended Cab Pickup 4-Door | 3.7L 3726CC 227Cu. In. V6 FLEX DOHC Naturally Aspirated |
| 2011 | Ford | F-150 | XL Extended Cab Pickup 4-Door | 5.0L 4951CC 302Cu. In. V8 FLEX DOHC Naturally Aspirated |
| 2011 | Ford | F-150 | XL Standard Cab Pickup 2-Door | 3.5L 3496CC 213Cu. In. V6 GAS DOHC Turbocharged |
| 2011 | Ford | F-150 | XL Standard Cab Pickup 2-Door | 3.7L 3700CC 226Cu. In. V6 GAS DOHC Naturally Aspirated |
| 2011 | Ford | F-150 | XL Standard Cab Pickup 2-Door | 3.7L 3726CC 227Cu. In. V6 FLEX DOHC Naturally Aspirated |
| 2011 | Ford | F-150 | XL Standard Cab Pickup 2-Door | 5.0L 4951CC 302Cu. In. V8 FLEX DOHC Naturally Aspirated |
| 2011 | Ford | F-150 | XL Standard Cab Pickup 2-Door | 5.0L 4951CC 302Cu. In. V8 GAS DOHC Naturally Aspirated |
| 2011 | Ford | F-150 | XLT Crew Cab Pickup 4-Door | 3.5L 3496CC 213Cu. In. V6 GAS DOHC Turbocharged |
| 2011 | Ford | F-150 | XLT Crew Cab Pickup 4-Door | 3.7L 3726CC 227Cu. In. V6 FLEX DOHC Naturally Aspirated |
| 2011 | Ford | F-150 | XLT Crew Cab Pickup 4-Door | 5.0L 4951CC 302Cu. In. V8 FLEX DOHC Naturally Aspirated |
| 2011 | Ford | F-150 | XLT Extended Cab Pickup 4-Door | 3.5L 3496CC 213Cu. In. V6 GAS DOHC Turbocharged |
| 2011 | Ford | F-150 | XLT Extended Cab Pickup 4-Door | 3.7L 3726CC 227Cu. In. V6 FLEX DOHC Naturally Aspirated |
| 2011 | Ford | F-150 | XLT Extended Cab Pickup 4-Door | 5.0L 4951CC 302Cu. In. V8 FLEX DOHC Naturally Aspirated |
| 2011 | Ford | F-150 | XLT Standard Cab Pickup 2-Door | 3.5L 3496CC 213Cu. In. V6 GAS DOHC Turbocharged |
| 2011 | Ford | F-150 | XLT Standard Cab Pickup 2-Door | 3.7L 3726CC 227Cu. In. V6 FLEX DOHC Naturally Aspirated |
| 2011 | Ford | F-150 | XLT Standard Cab Pickup 2-Door | 5.0L 4951CC 302Cu. In. V8 FLEX DOHC Naturally Aspirated |
| 2011 | Ford | F-350 | XL Cab & Chassis 2-Door | 6.2L 6200CC 378Cu. In. V8 GAS SOHC Naturally Aspirated |
| 2011 | Ford | F-350 | XLT Cab & Chassis 2-Door | 6.2L 6200CC 378Cu. In. V8 GAS SOHC Naturally Aspirated |
| 2010 | Ford | F-150 | FX2 Crew Cab Pickup 4-Door | 4.6L 281Cu. In. V8 GAS SOHC Naturally Aspirated |
| 2010 | Ford | F-150 | FX2 Crew Cab Pickup 4-Door | 5.4L 330Cu. In. V8 FLEX SOHC Naturally Aspirated |
| 2010 | Ford | F-150 | FX2 Extended Cab Pickup 4-Door | 4.6L 281Cu. In. V8 GAS SOHC Naturally Aspirated |
| 2010 | Ford | F-150 | FX2 Extended Cab Pickup 4-Door | 5.4L 330Cu. In. V8 FLEX SOHC Naturally Aspirated |
| 2010 | Ford | F-150 | FX4 Crew Cab Pickup 4-Door | 5.4L 330Cu. In. V8 FLEX SOHC Naturally Aspirated |
| 2010 | Ford | F-150 | FX4 Extended Cab Pickup 4-Door | 5.4L 330Cu. In. V8 FLEX SOHC Naturally Aspirated |
| 2010 | Ford | F-150 | Harley-Davidson Edition Crew Cab Pickup 4-Door | 5.4L 330Cu. In. V8 FLEX SOHC Naturally Aspirated |
| 2010 | Ford | F-150 | King Ranch Crew Cab Pickup 4-Door | 5.4L 330Cu. In. V8 FLEX SOHC Naturally Aspirated |
| 2010 | Ford | F-150 | Lariat Crew Cab Pickup 4-Door | 5.4L 330Cu. In. V8 FLEX SOHC Naturally Aspirated |
| 2010 | Ford | F-150 | Lariat Extended Cab Pickup 4-Door | 5.4L 330Cu. In. V8 FLEX SOHC Naturally Aspirated |
| 2010 | Ford | F-150 | Platinum Crew Cab Pickup 4-Door | 5.4L 330Cu. In. V8 FLEX SOHC Naturally Aspirated |
| 2010 | Ford | F-150 | STX Extended Cab Pickup 4-Door | 4.6L 281Cu. In. V8 GAS SOHC Naturally Aspirated |
| 2010 | Ford | F-150 | STX Standard Cab Pickup 2-Door | 4.6L 281Cu. In. V8 GAS SOHC Naturally Aspirated |
| 2010 | Ford | F-150 | SVT Raptor Extended Cab Pickup 4-Door | 5.4L 330Cu. In. V8 FLEX SOHC Naturally Aspirated |
| 2010 | Ford | F-150 | SVT Raptor Extended Cab Pickup 4-Door | 6.2L 6210CC 379Cu. In. V8 GAS SOHC Naturally Aspirated |
| 2010 | Ford | F-150 | XL Crew Cab Pickup 4-Door | 4.6L 281Cu. In. V8 GAS SOHC Naturally Aspirated |
| 2010 | Ford | F-150 | XL Crew Cab Pickup 4-Door | 5.4L 330Cu. In. V8 FLEX SOHC Naturally Aspirated |
| 2010 | Ford | F-150 | XL Extended Cab Pickup 4-Door | 4.6L 281Cu. In. V8 GAS SOHC Naturally Aspirated |
| 2010 | Ford | F-150 | XL Extended Cab Pickup 4-Door | 5.4L 330Cu. In. V8 FLEX SOHC Naturally Aspirated |
| 2010 | Ford | F-150 | XL Standard Cab Pickup 2-Door | 4.2L 256Cu. In. V6 GAS OHV Naturally Aspirated |
| 2010 | Ford | F-150 | XL Standard Cab Pickup 2-Door | 4.6L 281Cu. In. V8 GAS SOHC Naturally Aspirated |
| 2010 | Ford | F-150 | XL Standard Cab Pickup 2-Door | 5.4L 330Cu. In. V8 FLEX SOHC Naturally Aspirated |
| 2010 | Ford | F-150 | XLT Crew Cab Pickup 4-Door | 4.6L 281Cu. In. V8 GAS SOHC Naturally Aspirated |
| 2010 | Ford | F-150 | XLT Crew Cab Pickup 4-Door | 5.4L 330Cu. In. V8 FLEX SOHC Naturally Aspirated |
| 2010 | Ford | F-150 | XLT Extended Cab Pickup 4-Door | 4.6L 281Cu. In. V8 GAS SOHC Naturally Aspirated |
| 2010 | Ford | F-150 | XLT Extended Cab Pickup 4-Door | 5.4L 330Cu. In. V8 FLEX SOHC Naturally Aspirated |
| 2010 | Ford | F-150 | XLT Standard Cab Pickup 2-Door | 4.6L 281Cu. In. V8 GAS SOHC Naturally Aspirated |
| 2010 | Ford | F-150 | XLT Standard Cab Pickup 2-Door | 5.4L 330Cu. In. V8 FLEX SOHC Naturally Aspirated |
| 2009 | Ford | F-150 | FX4 Crew Cab Pickup 4-Door | 5.4L 330Cu. In. V8 FLEX SOHC Naturally Aspirated |
| 2009 | Ford | F-150 | FX4 Extended Cab Pickup 4-Door | 5.4L 330Cu. In. V8 FLEX SOHC Naturally Aspirated |
| 2009 | Ford | F-150 | King Ranch Crew Cab Pickup 4-Door | 5.4L 330Cu. In. V8 FLEX SOHC Naturally Aspirated |
| 2009 | Ford | F-150 | Lariat Crew Cab Pickup 4-Door | 5.4L 330Cu. In. V8 FLEX SOHC Naturally Aspirated |
| 2009 | Ford | F-150 | Lariat Extended Cab Pickup 4-Door | 5.4L 330Cu. In. V8 FLEX SOHC Naturally Aspirated |
| 2009 | Ford | F-150 | Platinum Crew Cab Pickup 4-Door | 5.4L 330Cu. In. V8 FLEX SOHC Naturally Aspirated |
| 2009 | Ford | F-150 | STX Extended Cab Pickup 4-Door | 4.6L 281Cu. In. V8 GAS SOHC Naturally Aspirated |
| 2009 | Ford | F-150 | STX Standard Cab Pickup 2-Door | 4.6L 281Cu. In. V8 GAS SOHC Naturally Aspirated |
| 2009 | Ford | F-150 | XL Crew Cab Pickup 4-Door | 4.6L 281Cu. In. V8 GAS SOHC Naturally Aspirated |
| 2009 | Ford | F-150 | XL Crew Cab Pickup 4-Door | 5.4L 330Cu. In. V8 FLEX SOHC Naturally Aspirated |
| 2009 | Ford | F-150 | XL Extended Cab Pickup 4-Door | 4.6L 281Cu. In. V8 GAS SOHC Naturally Aspirated |
| 2009 | Ford | F-150 | XL Extended Cab Pickup 4-Door | 5.4L 330Cu. In. V8 FLEX SOHC Naturally Aspirated |
| 2009 | Ford | F-150 | XL Standard Cab Pickup 2-Door | 4.2L 256Cu. In. V6 GAS OHV Naturally Aspirated |
| 2009 | Ford | F-150 | XL Standard Cab Pickup 2-Door | 4.6L 281Cu. In. V8 GAS SOHC Naturally Aspirated |
| 2009 | Ford | F-150 | XL Standard Cab Pickup 2-Door | 5.4L 330Cu. In. V8 FLEX SOHC Naturally Aspirated |
| 2009 | Ford | F-150 | XLT Crew Cab Pickup 4-Door | 4.6L 281Cu. In. V8 GAS SOHC Naturally Aspirated |
| 2009 | Ford | F-150 | XLT Crew Cab Pickup 4-Door | 5.4L 330Cu. In. V8 FLEX SOHC Naturally Aspirated |
| 2009 | Ford | F-150 | XLT Extended Cab Pickup 4-Door | 4.6L 281Cu. In. V8 GAS SOHC Naturally Aspirated |
| 2009 | Ford | F-150 | XLT Extended Cab Pickup 4-Door | 5.4L 330Cu. In. V8 FLEX SOHC Naturally Aspirated |
| 2009 | Ford | F-150 | XLT Standard Cab Pickup 2-Door | 4.2L 256Cu. In. V6 GAS OHV Naturally Aspirated |
| 2009 | Ford | F-150 | XLT Standard Cab Pickup 2-Door | 4.6L 281Cu. In. V8 GAS SOHC Naturally Aspirated |
| 2009 | Ford | F-150 | XLT Standard Cab Pickup 2-Door | 5.4L 330Cu. In. V8 FLEX SOHC Naturally Aspirated |
| 2009 | Ford | F-250 | XLT Standard Cab Pickup 2-Door | 4.6L 281Cu. In. V8 GAS SOHC Naturally Aspirated |
| 2009 | Ford | F-350 | XL Standard Cab Pickup 2-Door | 5.4L 330Cu. In. V8 GAS SOHC Naturally Aspirated |
| 2009 | Ford | F-350 | XLT Standard Cab Pickup 2-Door | 5.4L 330Cu. In. V8 GAS SOHC Naturally Aspirated |
| 2008 | Ford | F-150 | FX2 Crew Cab Pickup 4-Door | 4.6L 281Cu. In. V8 GAS SOHC Naturally Aspirated |
| 2008 | Ford | F-150 | FX2 Crew Cab Pickup 4-Door | 5.4L 330Cu. In. V8 FLEX SOHC Naturally Aspirated |
| 2008 | Ford | F-150 | FX2 Crew Cab Pickup 4-Door | 5.4L 330Cu. In. V8 GAS SOHC Naturally Aspirated |
| 2008 | Ford | F-150 | FX2 Extended Cab Pickup 4-Door | 4.6L 281Cu. In. V8 GAS SOHC Naturally Aspirated |
| 2008 | Ford | F-150 | FX2 Extended Cab Pickup 4-Door | 5.4L 330Cu. In. V8 FLEX SOHC Naturally Aspirated |
| 2008 | Ford | F-150 | FX2 Extended Cab Pickup 4-Door | 5.4L 330Cu. In. V8 GAS SOHC Naturally Aspirated |
| 2008 | Ford | F-150 | FX2 Standard Cab Pickup 2-Door | 4.6L 281Cu. In. V8 GAS SOHC Naturally Aspirated |
| 2008 | Ford | F-150 | FX2 Standard Cab Pickup 2-Door | 5.4L 330Cu. In. V8 FLEX SOHC Naturally Aspirated |
| 2008 | Ford | F-150 | FX2 Standard Cab Pickup 2-Door | 5.4L 330Cu. In. V8 GAS SOHC Naturally Aspirated |
| 2008 | Ford | F-150 | FX4 Crew Cab Pickup 4-Door | 5.4L 330Cu. In. V8 FLEX SOHC Naturally Aspirated |
| 2008 | Ford | F-150 | FX4 Crew Cab Pickup 4-Door | 5.4L 330Cu. In. V8 GAS SOHC Naturally Aspirated |
| 2008 | Ford | F-150 | FX4 Extended Cab Pickup 4-Door | 5.4L 330Cu. In. V8 FLEX SOHC Naturally Aspirated |
| 2008 | Ford | F-150 | FX4 Extended Cab Pickup 4-Door | 5.4L 330Cu. In. V8 GAS SOHC Naturally Aspirated |
| 2008 | Ford | F-150 | FX4 Standard Cab Pickup 2-Door | 5.4L 330Cu. In. V8 FLEX SOHC Naturally Aspirated |
| 2008 | Ford | F-150 | FX4 Standard Cab Pickup 2-Door | 5.4L 330Cu. In. V8 GAS SOHC Naturally Aspirated |
| 2008 | Ford | F-150 | Harley-Davidson Edition Crew Cab Pickup 4-Door | 5.4L 330Cu. In. V8 FLEX SOHC Naturally Aspirated |
| 2008 | Ford | F-150 | Harley-Davidson Edition Crew Cab Pickup 4-Door | 5.4L 330Cu. In. V8 GAS SOHC Naturally Aspirated |
| 2008 | Ford | F-150 | King Ranch Crew Cab Pickup 4-Door | 5.4L 330Cu. In. V8 FLEX SOHC Naturally Aspirated |
| 2008 | Ford | F-150 | King Ranch Crew Cab Pickup 4-Door | 5.4L 330Cu. In. V8 GAS SOHC Naturally Aspirated |
| 2008 | Ford | F-150 | Lariat Crew Cab Pickup 4-Door | 5.4L 330Cu. In. V8 FLEX SOHC Naturally Aspirated |
| 2008 | Ford | F-150 | Lariat Crew Cab Pickup 4-Door | 5.4L 330Cu. In. V8 GAS SOHC Naturally Aspirated |
| 2008 | Ford | F-150 | Lariat Extended Cab Pickup 4-Door | 5.4L 330Cu. In. V8 FLEX SOHC Naturally Aspirated |
| 2008 | Ford | F-150 | Lariat Extended Cab Pickup 4-Door | 5.4L 330Cu. In. V8 GAS SOHC Naturally Aspirated |
| 2008 | Ford | F-150 | Limited Crew Cab Pickup 4-Door | 5.4L 330Cu. In. V8 FLEX SOHC Naturally Aspirated |
| 2008 | Ford | F-150 | Limited Crew Cab Pickup 4-Door | 5.4L 330Cu. In. V8 GAS SOHC Naturally Aspirated |
| 2008 | Ford | F-150 | STX Extended Cab Pickup 4-Door | 4.2L 256Cu. In. V6 GAS OHV Naturally Aspirated |
| 2008 | Ford | F-150 | STX Extended Cab Pickup 4-Door | 4.6L 281Cu. In. V8 GAS SOHC Naturally Aspirated |
| 2008 | Ford | F-150 | STX Standard Cab Pickup 2-Door | 4.2L 256Cu. In. V6 GAS OHV Naturally Aspirated |
| 2008 | Ford | F-150 | STX Standard Cab Pickup 2-Door | 4.6L 281Cu. In. V8 GAS SOHC Naturally Aspirated |
| 2008 | Ford | F-150 | XL Crew Cab Pickup 4-Door | 4.2L 256Cu. In. V6 GAS OHV Naturally Aspirated |
| 2008 | Ford | F-150 | XL Crew Cab Pickup 4-Door | 4.6L 281Cu. In. V8 GAS SOHC Naturally Aspirated |
| 2008 | Ford | F-150 | XL Crew Cab Pickup 4-Door | 5.4L 330Cu. In. V8 FLEX SOHC Naturally Aspirated |
| 2008 | Ford | F-150 | XL Crew Cab Pickup 4-Door | 5.4L 330Cu. In. V8 GAS SOHC Naturally Aspirated |
| 2008 | Ford | F-150 | XL Extended Cab Pickup 4-Door | 4.2L 256Cu. In. V6 GAS OHV Naturally Aspirated |
| 2008 | Ford | F-150 | XL Extended Cab Pickup 4-Door | 4.6L 281Cu. In. V8 GAS SOHC Naturally Aspirated |
| 2008 | Ford | F-150 | XL Extended Cab Pickup 4-Door | 5.4L 330Cu. In. V8 FLEX SOHC Naturally Aspirated |
| 2008 | Ford | F-150 | XL Extended Cab Pickup 4-Door | 5.4L 330Cu. In. V8 GAS SOHC Naturally Aspirated |
| 2008 | Ford | F-150 | XL Standard Cab Pickup 2-Door | 4.2L 256Cu. In. V6 GAS OHV Naturally Aspirated |
| 2008 | Ford | F-150 | XL Standard Cab Pickup 2-Door | 4.6L 281Cu. In. V8 GAS SOHC Naturally Aspirated |
| 2008 | Ford | F-150 | XL Standard Cab Pickup 2-Door | 5.4L 330Cu. In. V8 FLEX SOHC Naturally Aspirated |
| 2008 | Ford | F-150 | XL Standard Cab Pickup 2-Door | 5.4L 330Cu. In. V8 GAS SOHC Naturally Aspirated |
| 2008 | Ford | F-150 | XLT Crew Cab Pickup 4-Door | 4.2L 256Cu. In. V6 GAS OHV Naturally Aspirated |
| 2008 | Ford | F-150 | XLT Crew Cab Pickup 4-Door | 4.6L 281Cu. In. V8 GAS SOHC Naturally Aspirated |
| 2008 | Ford | F-150 | XLT Crew Cab Pickup 4-Door | 5.4L 330Cu. In. V8 FLEX SOHC Naturally Aspirated |
| 2008 | Ford | F-150 | XLT Crew Cab Pickup 4-Door | 5.4L 330Cu. In. V8 GAS SOHC Naturally Aspirated |
| 2008 | Ford | F-150 | XLT Extended Cab Pickup 4-Door | 4.2L 256Cu. In. V6 GAS OHV Naturally Aspirated |
| 2008 | Ford | F-150 | XLT Extended Cab Pickup 4-Door | 4.6L 281Cu. In. V8 GAS SOHC Naturally Aspirated |
| 2008 | Ford | F-150 | XLT Extended Cab Pickup 4-Door | 5.4L 330Cu. In. V8 FLEX SOHC Naturally Aspirated |
| 2008 | Ford | F-150 | XLT Extended Cab Pickup 4-Door | 5.4L 330Cu. In. V8 GAS SOHC Naturally Aspirated |
| 2008 | Ford | F-150 | XLT Standard Cab Pickup 2-Door | 4.2L 256Cu. In. V6 GAS OHV Naturally Aspirated |
| 2008 | Ford | F-150 | XLT Standard Cab Pickup 2-Door | 4.6L 281Cu. In. V8 GAS SOHC Naturally Aspirated |
| 2008 | Ford | F-150 | XLT Standard Cab Pickup 2-Door | 5.4L 330Cu. In. V8 FLEX SOHC Naturally Aspirated |
| 2008 | Ford | F-150 | XLT Standard Cab Pickup 2-Door | 5.4L 330Cu. In. V8 GAS SOHC Naturally Aspirated |
| 2008 | Ford | F-150 | XTR Crew Cab Pickup 4-Door | 4.6L 281Cu. In. V8 GAS SOHC Naturally Aspirated |
| 2008 | Ford | F-150 | XTR Crew Cab Pickup 4-Door | 5.4L 330Cu. In. V8 FLEX SOHC Naturally Aspirated |
| 2008 | Ford | F-150 | XTR Crew Cab Pickup 4-Door | 5.4L 330Cu. In. V8 GAS SOHC Naturally Aspirated |
| 2008 | Ford | F-150 | XTR Extended Cab Pickup 4-Door | 4.6L 281Cu. In. V8 GAS SOHC Naturally Aspirated |
| 2008 | Ford | F-150 | XTR Extended Cab Pickup 4-Door | 5.4L 330Cu. In. V8 FLEX SOHC Naturally Aspirated |
| 2008 | Ford | F-150 | XTR Extended Cab Pickup 4-Door | 5.4L 330Cu. In. V8 GAS SOHC Naturally Aspirated |
| 2008 | Ford | F-250 | XLT Standard Cab Pickup 2-Door | 4.6L 281Cu. In. V8 GAS SOHC Naturally Aspirated |
| 2008 | Ford | F-350 | XL Standard Cab Pickup 2-Door | 5.4L 330Cu. In. V8 GAS SOHC Naturally Aspirated |
| 2008 | Ford | F-350 | XLT Standard Cab Pickup 2-Door | 5.4L 330Cu. In. V8 GAS SOHC Naturally Aspirated |
| 2007 | Ford | F-150 | FX2 Crew Cab Pickup 4-Door | 5.4L 330Cu. In. V8 FLEX SOHC Naturally Aspirated |
| 2007 | Ford | F-150 | FX2 Crew Cab Pickup 4-Door | 5.4L 330Cu. In. V8 GAS SOHC Naturally Aspirated |
| 2007 | Ford | F-150 | FX2 Extended Cab Pickup 4-Door | 5.4L 330Cu. In. V8 FLEX SOHC Naturally Aspirated |
| 2007 | Ford | F-150 | FX2 Extended Cab Pickup 4-Door | 5.4L 330Cu. In. V8 GAS SOHC Naturally Aspirated |
| 2007 | Ford | F-150 | FX4 Crew Cab Pickup 4-Door | 5.4L 330Cu. In. V8 FLEX SOHC Naturally Aspirated |
| 2007 | Ford | F-150 | FX4 Crew Cab Pickup 4-Door | 5.4L 330Cu. In. V8 GAS SOHC Naturally Aspirated |
| 2007 | Ford | F-150 | FX4 Extended Cab Pickup 4-Door | 5.4L 330Cu. In. V8 FLEX SOHC Naturally Aspirated |
| 2007 | Ford | F-150 | FX4 Extended Cab Pickup 4-Door | 5.4L 330Cu. In. V8 GAS SOHC Naturally Aspirated |
| 2007 | Ford | F-150 | FX4 Standard Cab Pickup 2-Door | 5.4L 330Cu. In. V8 FLEX SOHC Naturally Aspirated |
| 2007 | Ford | F-150 | FX4 Standard Cab Pickup 2-Door | 5.4L 330Cu. In. V8 GAS SOHC Naturally Aspirated |
| 2007 | Ford | F-150 | Harley-Davidson Edition Crew Cab Pickup 4-Door | 5.4L 330Cu. In. V8 GAS SOHC Naturally Aspirated |
| 2007 | Ford | F-150 | King Ranch Crew Cab Pickup 4-Door | 5.4L 330Cu. In. V8 FLEX SOHC Naturally Aspirated |
| 2007 | Ford | F-150 | King Ranch Crew Cab Pickup 4-Door | 5.4L 330Cu. In. V8 GAS SOHC Naturally Aspirated |
| 2007 | Ford | F-150 | Lariat Crew Cab Pickup 4-Door | 5.4L 330Cu. In. V8 FLEX SOHC Naturally Aspirated |
| 2007 | Ford | F-150 | Lariat Crew Cab Pickup 4-Door | 5.4L 330Cu. In. V8 GAS SOHC Naturally Aspirated |
| 2007 | Ford | F-150 | Lariat Extended Cab Pickup 4-Door | 5.4L 330Cu. In. V8 FLEX SOHC Naturally Aspirated |
| 2007 | Ford | F-150 | Lariat Extended Cab Pickup 4-Door | 5.4L 330Cu. In. V8 GAS SOHC Naturally Aspirated |
| 2007 | Ford | F-150 | STX Extended Cab Pickup 4-Door | 4.2L 256Cu. In. V6 GAS OHV Naturally Aspirated |
| 2007 | Ford | F-150 | STX Extended Cab Pickup 4-Door | 4.6L 281Cu. In. V8 GAS SOHC Naturally Aspirated |
| 2007 | Ford | F-150 | STX Standard Cab Pickup 2-Door | 4.2L 256Cu. In. V6 GAS OHV Naturally Aspirated |
| 2007 | Ford | F-150 | STX Standard Cab Pickup 2-Door | 4.6L 281Cu. In. V8 GAS SOHC Naturally Aspirated |
| 2007 | Ford | F-150 | XL Extended Cab Pickup 4-Door | 4.2L 256Cu. In. V6 GAS OHV Naturally Aspirated |
| 2007 | Ford | F-150 | XL Extended Cab Pickup 4-Door | 4.6L 281Cu. In. V8 GAS SOHC Naturally Aspirated |
| 2007 | Ford | F-150 | XL Extended Cab Pickup 4-Door | 5.4L 330Cu. In. V8 FLEX SOHC Naturally Aspirated |
| 2007 | Ford | F-150 | XL Extended Cab Pickup 4-Door | 5.4L 330Cu. In. V8 GAS SOHC Naturally Aspirated |
| 2007 | Ford | F-150 | XL Standard Cab Pickup 2-Door | 4.2L 256Cu. In. V6 GAS OHV Naturally Aspirated |
| 2007 | Ford | F-150 | XL Standard Cab Pickup 2-Door | 4.6L 281Cu. In. V8 GAS SOHC Naturally Aspirated |
| 2007 | Ford | F-150 | XL Standard Cab Pickup 2-Door | 5.4L 330Cu. In. V8 FLEX SOHC Naturally Aspirated |
| 2007 | Ford | F-150 | XL Standard Cab Pickup 2-Door | 5.4L 330Cu. In. V8 GAS SOHC Naturally Aspirated |
| 2007 | Ford | F-150 | XLT Crew Cab Pickup 4-Door | 4.2L 256Cu. In. V6 GAS OHV Naturally Aspirated |
| 2007 | Ford | F-150 | XLT Crew Cab Pickup 4-Door | 4.6L 281Cu. In. V8 GAS SOHC Naturally Aspirated |
| 2007 | Ford | F-150 | XLT Crew Cab Pickup 4-Door | 5.4L 330Cu. In. V8 FLEX SOHC Naturally Aspirated |
| 2007 | Ford | F-150 | XLT Crew Cab Pickup 4-Door | 5.4L 330Cu. In. V8 GAS SOHC Naturally Aspirated |
| 2007 | Ford | F-150 | XLT Extended Cab Pickup 4-Door | 4.2L 256Cu. In. V6 GAS OHV Naturally Aspirated |
| 2007 | Ford | F-150 | XLT Extended Cab Pickup 4-Door | 4.6L 281Cu. In. V8 GAS SOHC Naturally Aspirated |
| 2007 | Ford | F-150 | XLT Extended Cab Pickup 4-Door | 5.4L 330Cu. In. V8 FLEX SOHC Naturally Aspirated |
| 2007 | Ford | F-150 | XLT Extended Cab Pickup 4-Door | 5.4L 330Cu. In. V8 GAS SOHC Naturally Aspirated |
| 2007 | Ford | F-150 | XLT Standard Cab Pickup 2-Door | 4.2L 256Cu. In. V6 GAS OHV Naturally Aspirated |
| 2007 | Ford | F-150 | XLT Standard Cab Pickup 2-Door | 4.6L 281Cu. In. V8 GAS SOHC Naturally Aspirated |
| 2007 | Ford | F-150 | XLT Standard Cab Pickup 2-Door | 5.4L 330Cu. In. V8 FLEX SOHC Naturally Aspirated |
| 2007 | Ford | F-150 | XLT Standard Cab Pickup 2-Door | 5.4L 330Cu. In. V8 GAS SOHC Naturally Aspirated |
| 2007 | Ford | F-250 | XLT Standard Cab Pickup 2-Door | 4.6L 281Cu. In. V8 GAS SOHC Naturally Aspirated |
| 2007 | Ford | F-350 | XL Standard Cab Pickup 2-Door | 5.4L 330Cu. In. V8 GAS SOHC Naturally Aspirated |
| 2007 | Ford | F-350 | XLT Standard Cab Pickup 2-Door | 5.4L 330Cu. In. V8 GAS SOHC Naturally Aspirated |
| 2006 | Ford | F-150 | FX4 Crew Cab Pickup 4-Door | 5.4L 330Cu. In. V8 FLEX SOHC Naturally Aspirated |
| 2006 | Ford | F-150 | FX4 Crew Cab Pickup 4-Door | 5.4L 330Cu. In. V8 GAS SOHC Naturally Aspirated |
| 2006 | Ford | F-150 | FX4 Extended Cab Pickup 4-Door | 5.4L 330Cu. In. V8 FLEX SOHC Naturally Aspirated |
| 2006 | Ford | F-150 | FX4 Extended Cab Pickup 4-Door | 5.4L 330Cu. In. V8 GAS SOHC Naturally Aspirated |
| 2006 | Ford | F-150 | FX4 Standard Cab Pickup 2-Door | 5.4L 330Cu. In. V8 FLEX SOHC Naturally Aspirated |
| 2006 | Ford | F-150 | FX4 Standard Cab Pickup 2-Door | 5.4L 330Cu. In. V8 GAS SOHC Naturally Aspirated |
| 2006 | Ford | F-150 | Harley-Davidson Edition Extended Cab Pickup 4-Door | 5.4L 330Cu. In. V8 FLEX SOHC Naturally Aspirated |
| 2006 | Ford | F-150 | Harley-Davidson Edition Extended Cab Pickup 4-Door | 5.4L 330Cu. In. V8 GAS SOHC Naturally Aspirated |
| 2006 | Ford | F-150 | King Ranch Crew Cab Pickup 4-Door | 5.4L 330Cu. In. V8 FLEX SOHC Naturally Aspirated |
| 2006 | Ford | F-150 | King Ranch Crew Cab Pickup 4-Door | 5.4L 330Cu. In. V8 GAS SOHC Naturally Aspirated |
| 2006 | Ford | F-150 | Lariat Crew Cab Pickup 4-Door | 5.4L 330Cu. In. V8 FLEX SOHC Naturally Aspirated |
| 2006 | Ford | F-150 | Lariat Crew Cab Pickup 4-Door | 5.4L 330Cu. In. V8 GAS SOHC Naturally Aspirated |
| 2006 | Ford | F-150 | Lariat Extended Cab Pickup 4-Door | 5.4L 330Cu. In. V8 FLEX SOHC Naturally Aspirated |
| 2006 | Ford | F-150 | Lariat Extended Cab Pickup 4-Door | 5.4L 330Cu. In. V8 GAS SOHC Naturally Aspirated |
| 2006 | Ford | F-150 | STX Extended Cab Pickup 4-Door | 4.2L 256Cu. In. V6 GAS OHV Naturally Aspirated |
| 2006 | Ford | F-150 | STX Extended Cab Pickup 4-Door | 4.6L 281Cu. In. V8 GAS SOHC Naturally Aspirated |
| 2006 | Ford | F-150 | STX Standard Cab Pickup 2-Door | 4.2L 256Cu. In. V6 GAS OHV Naturally Aspirated |
| 2006 | Ford | F-150 | STX Standard Cab Pickup 2-Door | 4.6L 281Cu. In. V8 GAS SOHC Naturally Aspirated |
| 2006 | Ford | F-150 | XL Extended Cab Pickup 4-Door | 4.2L 256Cu. In. V6 GAS OHV Naturally Aspirated |
| 2006 | Ford | F-150 | XL Extended Cab Pickup 4-Door | 4.6L 281Cu. In. V8 GAS SOHC Naturally Aspirated |
| 2006 | Ford | F-150 | XL Extended Cab Pickup 4-Door | 5.4L 330Cu. In. V8 FLEX SOHC Naturally Aspirated |
| 2006 | Ford | F-150 | XL Extended Cab Pickup 4-Door | 5.4L 330Cu. In. V8 GAS SOHC Naturally Aspirated |
| 2006 | Ford | F-150 | XL Standard Cab Pickup 2-Door | 4.2L 256Cu. In. V6 GAS OHV Naturally Aspirated |
| 2006 | Ford | F-150 | XL Standard Cab Pickup 2-Door | 4.6L 281Cu. In. V8 GAS SOHC Naturally Aspirated |
| 2006 | Ford | F-150 | XL Standard Cab Pickup 2-Door | 5.4L 330Cu. In. V8 FLEX SOHC Naturally Aspirated |
| 2006 | Ford | F-150 | XL Standard Cab Pickup 2-Door | 5.4L 330Cu. In. V8 GAS SOHC Naturally Aspirated |
| 2006 | Ford | F-150 | XLT Crew Cab Pickup 4-Door | 4.2L 256Cu. In. V6 GAS OHV Naturally Aspirated |
| 2006 | Ford | F-150 | XLT Crew Cab Pickup 4-Door | 4.6L 281Cu. In. V8 GAS SOHC Naturally Aspirated |
| 2006 | Ford | F-150 | XLT Crew Cab Pickup 4-Door | 5.4L 330Cu. In. V8 FLEX SOHC Naturally Aspirated |
| 2006 | Ford | F-150 | XLT Crew Cab Pickup 4-Door | 5.4L 330Cu. In. V8 GAS SOHC Naturally Aspirated |
| 2006 | Ford | F-150 | XLT Extended Cab Pickup 4-Door | 4.2L 256Cu. In. V6 GAS OHV Naturally Aspirated |
| 2006 | Ford | F-150 | XLT Extended Cab Pickup 4-Door | 4.6L 281Cu. In. V8 GAS SOHC Naturally Aspirated |
| 2006 | Ford | F-150 | XLT Extended Cab Pickup 4-Door | 5.4L 330Cu. In. V8 FLEX SOHC Naturally Aspirated |
| 2006 | Ford | F-150 | XLT Extended Cab Pickup 4-Door | 5.4L 330Cu. In. V8 GAS SOHC Naturally Aspirated |
| 2006 | Ford | F-150 | XLT Standard Cab Pickup 2-Door | 4.2L 256Cu. In. V6 GAS OHV Naturally Aspirated |
| 2006 | Ford | F-150 | XLT Standard Cab Pickup 2-Door | 4.6L 281Cu. In. V8 GAS SOHC Naturally Aspirated |
| 2006 | Ford | F-150 | XLT Standard Cab Pickup 2-Door | 5.4L 330Cu. In. V8 FLEX SOHC Naturally Aspirated |
| 2006 | Ford | F-150 | XLT Standard Cab Pickup 2-Door | 5.4L 330Cu. In. V8 GAS SOHC Naturally Aspirated |
| 2006 | Ford | F-250 | XL Standard Cab Pickup 2-Door | 4.6L 281Cu. In. V8 GAS SOHC Naturally Aspirated |
| 2006 | Ford | F-250 | XLT Standard Cab Pickup 2-Door | 4.6L 281Cu. In. V8 GAS SOHC Naturally Aspirated |
| 2006 | Ford | F-350 | XL Standard Cab Pickup 2-Door | 5.4L 330Cu. In. V8 GAS SOHC Naturally Aspirated |
| 2006 | Ford | F-350 | XLT Standard Cab Pickup 2-Door | 5.4L 330Cu. In. V8 GAS SOHC Naturally Aspirated |
| 2005 | Ford | F-150 | FX4 Crew Cab Pickup 4-Door | 5.4L 330Cu. In. V8 GAS SOHC Naturally Aspirated |
| 2005 | Ford | F-150 | FX4 Extended Cab Pickup 3-Door | 5.4L 330Cu. In. V8 GAS SOHC Naturally Aspirated |
| 2005 | Ford | F-150 | FX4 Extended Cab Pickup 4-Door | 5.4L 330Cu. In. V8 GAS SOHC Naturally Aspirated |
| 2005 | Ford | F-150 | FX4 Standard Cab Pickup 2-Door | 5.4L 330Cu. In. V8 GAS SOHC Naturally Aspirated |
| 2005 | Ford | F-150 | King Ranch Crew Cab Pickup 4-Door | 5.4L 330Cu. In. V8 GAS SOHC Naturally Aspirated |
| 2005 | Ford | F-150 | King Ranch Extended Cab Pickup 3-Door | 5.4L 330Cu. In. V8 GAS SOHC Naturally Aspirated |
| 2005 | Ford | F-150 | King Ranch Extended Cab Pickup 4-Door | 5.4L 330Cu. In. V8 GAS SOHC Naturally Aspirated |
| 2005 | Ford | F-150 | King Ranch Standard Cab Pickup 2-Door | 5.4L 330Cu. In. V8 GAS SOHC Naturally Aspirated |
| 2005 | Ford | F-150 | Lariat Crew Cab Pickup 4-Door | 5.4L 330Cu. In. V8 GAS SOHC Naturally Aspirated |
| 2005 | Ford | F-150 | Lariat Extended Cab Pickup 3-Door | 5.4L 330Cu. In. V8 GAS SOHC Naturally Aspirated |
| 2005 | Ford | F-150 | Lariat Extended Cab Pickup 4-Door | 5.4L 330Cu. In. V8 GAS SOHC Naturally Aspirated |
| 2005 | Ford | F-150 | STX Crew Cab Pickup 4-Door | 4.2L 256Cu. In. V6 GAS OHV Naturally Aspirated |
| 2005 | Ford | F-150 | STX Crew Cab Pickup 4-Door | 4.6L 281Cu. In. V8 GAS SOHC Naturally Aspirated |
| 2005 | Ford | F-150 | STX Extended Cab Pickup 3-Door | 4.2L 256Cu. In. V6 GAS OHV Naturally Aspirated |
| 2005 | Ford | F-150 | STX Extended Cab Pickup 3-Door | 4.6L 281Cu. In. V8 GAS SOHC Naturally Aspirated |
| 2005 | Ford | F-150 | STX Extended Cab Pickup 4-Door | 4.2L 256Cu. In. V6 GAS OHV Naturally Aspirated |
| 2005 | Ford | F-150 | STX Extended Cab Pickup 4-Door | 4.6L 281Cu. In. V8 GAS SOHC Naturally Aspirated |
| 2005 | Ford | F-150 | STX Standard Cab Pickup 2-Door | 4.2L 256Cu. In. V6 GAS OHV Naturally Aspirated |
| 2005 | Ford | F-150 | STX Standard Cab Pickup 2-Door | 4.6L 281Cu. In. V8 GAS SOHC Naturally Aspirated |
| 2005 | Ford | F-150 | XL Crew Cab Pickup 4-Door | 4.2L 256Cu. In. V6 GAS OHV Naturally Aspirated |
| 2005 | Ford | F-150 | XL Crew Cab Pickup 4-Door | 4.6L 281Cu. In. V8 GAS SOHC Naturally Aspirated |
| 2005 | Ford | F-150 | XL Crew Cab Pickup 4-Door | 5.4L 330Cu. In. V8 GAS SOHC Naturally Aspirated |
| 2005 | Ford | F-150 | XL Extended Cab Pickup 3-Door | 4.2L 256Cu. In. V6 GAS OHV Naturally Aspirated |
| 2005 | Ford | F-150 | XL Extended Cab Pickup 3-Door | 4.6L 281Cu. In. V8 GAS SOHC Naturally Aspirated |
| 2005 | Ford | F-150 | XL Extended Cab Pickup 3-Door | 5.4L 330Cu. In. V8 GAS SOHC Naturally Aspirated |
| 2005 | Ford | F-150 | XL Extended Cab Pickup 4-Door | 4.2L 256Cu. In. V6 GAS OHV Naturally Aspirated |
| 2005 | Ford | F-150 | XL Extended Cab Pickup 4-Door | 4.6L 281Cu. In. V8 GAS SOHC Naturally Aspirated |
| 2005 | Ford | F-150 | XL Extended Cab Pickup 4-Door | 5.4L 330Cu. In. V8 GAS SOHC Naturally Aspirated |
| 2005 | Ford | F-150 | XL Standard Cab Pickup 2-Door | 4.2L 256Cu. In. V6 GAS OHV Naturally Aspirated |
| 2005 | Ford | F-150 | XL Standard Cab Pickup 2-Door | 4.6L 281Cu. In. V8 GAS SOHC Naturally Aspirated |
| 2005 | Ford | F-150 | XL Standard Cab Pickup 2-Door | 5.4L 330Cu. In. V8 GAS SOHC Naturally Aspirated |
| 2005 | Ford | F-150 | XLT Crew Cab Pickup 4-Door | 4.2L 256Cu. In. V6 GAS OHV Naturally Aspirated |
| 2005 | Ford | F-150 | XLT Crew Cab Pickup 4-Door | 4.6L 281Cu. In. V8 GAS SOHC Naturally Aspirated |
| 2005 | Ford | F-150 | XLT Crew Cab Pickup 4-Door | 5.4L 330Cu. In. V8 GAS SOHC Naturally Aspirated |
| 2005 | Ford | F-150 | XLT Extended Cab Pickup 3-Door | 4.2L 256Cu. In. V6 GAS OHV Naturally Aspirated |
| 2005 | Ford | F-150 | XLT Extended Cab Pickup 3-Door | 4.6L 281Cu. In. V8 GAS SOHC Naturally Aspirated |
| 2005 | Ford | F-150 | XLT Extended Cab Pickup 3-Door | 5.4L 330Cu. In. V8 GAS SOHC Naturally Aspirated |
| 2005 | Ford | F-150 | XLT Extended Cab Pickup 4-Door | 4.2L 256Cu. In. V6 GAS OHV Naturally Aspirated |
| 2005 | Ford | F-150 | XLT Extended Cab Pickup 4-Door | 4.6L 281Cu. In. V8 GAS SOHC Naturally Aspirated |
| 2005 | Ford | F-150 | XLT Extended Cab Pickup 4-Door | 5.4L 330Cu. In. V8 GAS SOHC Naturally Aspirated |
| 2005 | Ford | F-150 | XLT Standard Cab Pickup 2-Door | 4.2L 256Cu. In. V6 GAS OHV Naturally Aspirated |
| 2005 | Ford | F-150 | XLT Standard Cab Pickup 2-Door | 4.6L 281Cu. In. V8 GAS SOHC Naturally Aspirated |
| 2005 | Ford | F-150 | XLT Standard Cab Pickup 2-Door | 5.4L 330Cu. In. V8 GAS SOHC Naturally Aspirated |
| 2005 | Ford | F-250 | XL Standard Cab Pickup 2-Door | 4.6L 281Cu. In. V8 GAS SOHC Naturally Aspirated |
| 2005 | Ford | F-250 | XLT Standard Cab Pickup 2-Door | 4.6L 281Cu. In. V8 GAS SOHC Naturally Aspirated |
| 2005 | Ford | F-350 | XL Standard Cab Pickup 2-Door | 5.4L 330Cu. In. V8 GAS SOHC Naturally Aspirated |
| 2005 | Ford | F-350 | XLT Standard Cab Pickup 2-Door | 5.4L 330Cu. In. V8 GAS SOHC Naturally Aspirated |
| 2004 | Ford | F-150 | FX4 Crew Cab Pickup 4-Door | 5.4L 330Cu. In. V8 GAS SOHC Naturally Aspirated |
| 2004 | Ford | F-150 | FX4 Extended Cab Pickup 4-Door | 5.4L 330Cu. In. V8 GAS SOHC Naturally Aspirated |
| 2004 | Ford | F-150 | FX4 Standard Cab Pickup 2-Door | 5.4L 330Cu. In. V8 GAS SOHC Naturally Aspirated |
| 2004 | Ford | F-150 | Lariat Crew Cab Pickup 4-Door | 5.4L 330Cu. In. V8 GAS SOHC Naturally Aspirated |
| 2004 | Ford | F-150 | Lariat Extended Cab Pickup 4-Door | 5.4L 330Cu. In. V8 GAS SOHC Naturally Aspirated |
| 2004 | Ford | F-150 | STX Extended Cab Pickup 4-Door | 4.6L 281Cu. In. V8 GAS SOHC Naturally Aspirated |
| 2004 | Ford | F-150 | STX Standard Cab Pickup 2-Door | 4.6L 281Cu. In. V8 GAS SOHC Naturally Aspirated |
| 2004 | Ford | F-150 | XL Crew Cab Pickup 4-Door | 4.6L 281Cu. In. V8 GAS SOHC Naturally Aspirated |
| 2004 | Ford | F-150 | XL Crew Cab Pickup 4-Door | 5.4L 330Cu. In. V8 GAS SOHC Naturally Aspirated |
| 2004 | Ford | F-150 | XL Extended Cab Pickup 4-Door | 4.6L 281Cu. In. V8 GAS SOHC Naturally Aspirated |
| 2004 | Ford | F-150 | XL Extended Cab Pickup 4-Door | 5.4L 330Cu. In. V8 GAS SOHC Naturally Aspirated |
| 2004 | Ford | F-150 | XL Standard Cab Pickup 2-Door | 4.2L 256Cu. In. V6 GAS OHV Naturally Aspirated |
| 2004 | Ford | F-150 | XL Standard Cab Pickup 2-Door | 4.6L 281Cu. In. V8 GAS SOHC Naturally Aspirated |
| 2004 | Ford | F-150 | XL Standard Cab Pickup 2-Door | 5.4L 330Cu. In. V8 GAS SOHC Naturally Aspirated |
| 2004 | Ford | F-150 | XLT Crew Cab Pickup 4-Door | 4.6L 281Cu. In. V8 GAS SOHC Naturally Aspirated |
| 2004 | Ford | F-150 | XLT Crew Cab Pickup 4-Door | 5.4L 330Cu. In. V8 GAS SOHC Naturally Aspirated |
| 2004 | Ford | F-150 | XLT Extended Cab Pickup 4-Door | 4.6L 281Cu. In. V8 GAS SOHC Naturally Aspirated |
| 2004 | Ford | F-150 | XLT Extended Cab Pickup 4-Door | 5.4L 330Cu. In. V8 GAS SOHC Naturally Aspirated |
| 2004 | Ford | F-150 | XLT Standard Cab Pickup 2-Door | 4.2L 256Cu. In. V6 GAS OHV Naturally Aspirated |
| 2004 | Ford | F-150 | XLT Standard Cab Pickup 2-Door | 4.6L 281Cu. In. V8 GAS SOHC Naturally Aspirated |
| 2004 | Ford | F-150 | XLT Standard Cab Pickup 2-Door | 5.4L 330Cu. In. V8 GAS SOHC Naturally Aspirated |
| 2004 | Ford | F-250 | XL Standard Cab Pickup 2-Door | 4.6L 281Cu. In. V8 GAS SOHC Naturally Aspirated |
| 2004 | Ford | F-250 | XLT Standard Cab Pickup 2-Door | 4.6L 281Cu. In. V8 GAS SOHC Naturally Aspirated |
| 2004 | Ford | F-350 | XL Standard Cab Pickup 2-Door | 5.4L 330Cu. In. V8 GAS SOHC Naturally Aspirated |
| 2004 | Ford | F-350 | XLT Standard Cab Pickup 2-Door | 5.4L 330Cu. In. V8 GAS SOHC Naturally Aspirated |
| 2003 | Ford | F-250 | XL Standard Cab Pickup 2-Door | 4.6L 281Cu. In. V8 GAS SOHC Naturally Aspirated |
| 2003 | Ford | F-250 | XLT Standard Cab Pickup 2-Door | 4.6L 281Cu. In. V8 GAS SOHC Naturally Aspirated |
| 2003 | Ford | F-350 | XLT Standard Cab Pickup 2-Door | 5.4L 330Cu. In. V8 GAS SOHC Naturally Aspirated |
| 2002 | Ford | F-250 | XL Standard Cab Pickup 2-Door | 4.6L 281Cu. In. V8 GAS SOHC Naturally Aspirated |
| 2002 | Ford | F-250 | XLT Standard Cab Pickup 2-Door | 4.6L 281Cu. In. V8 GAS SOHC Naturally Aspirated |
| 2002 | Ford | F-350 | XLT Standard Cab Pickup 2-Door | 5.4L 330Cu. In. V8 GAS SOHC Naturally Aspirated |
| 2001 | Ford | F-250 | XL Standard Cab Pickup 2-Door | 4.6L 281Cu. In. V8 GAS SOHC Naturally Aspirated |
| 2001 | Ford | F-350 | XL Standard Cab Pickup 2-Door | 5.4L 330Cu. In. V8 GAS SOHC Naturally Aspirated |
| 2001 | Ford | F-350 | XLT Standard Cab Pickup 2-Door | 5.4L 330Cu. In. V8 GAS SOHC Naturally Aspirated |
| 2001 | Ford | Lobo | Base Standard Cab Pickup 2-Door | 5.4L 330Cu. In. V8 GAS SOHC Naturally Aspirated |
| 2001 | Ford | Lobo | XLT Standard Cab Pickup 2-Door | 5.4L 330Cu. In. V8 GAS SOHC Naturally Aspirated |
| 2000 | Ford | F-250 | XL Standard Cab Pickup 2-Door | 4.6L 281Cu. In. V8 GAS SOHC Naturally Aspirated |
| 2000 | Ford | F-250 | XLT Standard Cab Pickup 2-Door | 4.6L 281Cu. In. V8 GAS SOHC Naturally Aspirated |
| 2000 | Ford | F-350 | XL Standard Cab Pickup 2-Door | 5.4L 330Cu. In. V8 GAS SOHC Naturally Aspirated |
| 2000 | Ford | F-350 | XLT Standard Cab Pickup 2-Door | 5.4L 330Cu. In. V8 GAS SOHC Naturally Aspirated |
| 2000 | Ford | Lobo | Base Standard Cab Pickup 2-Door | 5.4L 330Cu. In. V8 GAS SOHC Naturally Aspirated |
| 2000 | Ford | Lobo | Harley-Davidson Edition Extended Cab Pickup 4-Door | 5.4L 330Cu. In. V8 GAS SOHC Naturally Aspirated |
| 2000 | Ford | Lobo | Lariat Standard Cab Pickup 2-Door | 5.4L 330Cu. In. V8 GAS SOHC Naturally Aspirated |
| 2000 | Ford | Lobo | Sport Standard Cab Pickup 2-Door | 5.4L 330Cu. In. V8 GAS SOHC Naturally Aspirated |
| 2000 | Ford | Lobo | XLT Standard Cab Pickup 2-Door | 5.4L 330Cu. In. V8 GAS SOHC Naturally Aspirated |
| 1999 | Ford | F-250 | Base Extended Cab Pickup 3-Door | 4.6L 281Cu. In. V8 GAS SOHC Naturally Aspirated |
| 1999 | Ford | F-250 | Base Extended Cab Pickup 3-Door | 5.4L 330Cu. In. V8 BI-FUEL SOHC Naturally Aspirated |
| 1999 | Ford | F-250 | Base Extended Cab Pickup 3-Door | 5.4L 330Cu. In. V8 CNG SOHC Naturally Aspirated |
| 1999 | Ford | F-250 | Base Extended Cab Pickup 3-Door | 5.4L 330Cu. In. V8 GAS SOHC Naturally Aspirated |
| 1999 | Ford | F-250 | Base Standard Cab Pickup 2-Door | 4.6L 281Cu. In. V8 GAS SOHC Naturally Aspirated |
| 1999 | Ford | F-250 | Base Standard Cab Pickup 2-Door | 5.4L 330Cu. In. V8 BI-FUEL SOHC Naturally Aspirated |
| 1999 | Ford | F-250 | Base Standard Cab Pickup 2-Door | 5.4L 330Cu. In. V8 CNG SOHC Naturally Aspirated |
| 1999 | Ford | F-250 | Base Standard Cab Pickup 2-Door | 5.4L 330Cu. In. V8 GAS SOHC Naturally Aspirated |
| 1999 | Ford | F-250 | Lariat Extended Cab Pickup 3-Door | 4.6L 281Cu. In. V8 GAS SOHC Naturally Aspirated |
| 1999 | Ford | F-250 | Lariat Extended Cab Pickup 3-Door | 5.4L 330Cu. In. V8 BI-FUEL SOHC Naturally Aspirated |
| 1999 | Ford | F-250 | Lariat Extended Cab Pickup 3-Door | 5.4L 330Cu. In. V8 CNG SOHC Naturally Aspirated |
| 1999 | Ford | F-250 | Lariat Extended Cab Pickup 3-Door | 5.4L 330Cu. In. V8 GAS SOHC Naturally Aspirated |
| 1999 | Ford | F-250 | Lariat Standard Cab Pickup 2-Door | 4.6L 281Cu. In. V8 GAS SOHC Naturally Aspirated |
| 1999 | Ford | F-250 | Lariat Standard Cab Pickup 2-Door | 5.4L 330Cu. In. V8 BI-FUEL SOHC Naturally Aspirated |
| 1999 | Ford | F-250 | Lariat Standard Cab Pickup 2-Door | 5.4L 330Cu. In. V8 CNG SOHC Naturally Aspirated |
| 1999 | Ford | F-250 | Lariat Standard Cab Pickup 2-Door | 5.4L 330Cu. In. V8 GAS SOHC Naturally Aspirated |
| 1999 | Ford | F-250 | XL Extended Cab Pickup 3-Door | 4.6L 281Cu. In. V8 GAS SOHC Naturally Aspirated |
| 1999 | Ford | F-250 | XL Extended Cab Pickup 3-Door | 5.4L 330Cu. In. V8 BI-FUEL SOHC Naturally Aspirated |
| 1999 | Ford | F-250 | XL Extended Cab Pickup 3-Door | 5.4L 330Cu. In. V8 CNG SOHC Naturally Aspirated |
| 1999 | Ford | F-250 | XL Extended Cab Pickup 3-Door | 5.4L 330Cu. In. V8 GAS SOHC Naturally Aspirated |
| 1999 | Ford | F-250 | XL Standard Cab Pickup 2-Door | 4.6L 281Cu. In. V8 GAS SOHC Naturally Aspirated |
| 1999 | Ford | F-250 | XL Standard Cab Pickup 2-Door | 5.4L 330Cu. In. V8 BI-FUEL SOHC Naturally Aspirated |
| 1999 | Ford | F-250 | XL Standard Cab Pickup 2-Door | 5.4L 330Cu. In. V8 CNG SOHC Naturally Aspirated |
| 1999 | Ford | F-250 | XL Standard Cab Pickup 2-Door | 5.4L 330Cu. In. V8 GAS SOHC Naturally Aspirated |
| 1999 | Ford | F-250 | XLT Extended Cab Pickup 3-Door | 4.6L 281Cu. In. V8 GAS SOHC Naturally Aspirated |
| 1999 | Ford | F-250 | XLT Extended Cab Pickup 3-Door | 5.4L 330Cu. In. V8 BI-FUEL SOHC Naturally Aspirated |
| 1999 | Ford | F-250 | XLT Extended Cab Pickup 3-Door | 5.4L 330Cu. In. V8 CNG SOHC Naturally Aspirated |
| 1999 | Ford | F-250 | XLT Extended Cab Pickup 3-Door | 5.4L 330Cu. In. V8 GAS SOHC Naturally Aspirated |
| 1999 | Ford | F-250 | XLT Standard Cab Pickup 2-Door | 4.6L 281Cu. In. V8 GAS SOHC Naturally Aspirated |
| 1999 | Ford | F-250 | XLT Standard Cab Pickup 2-Door | 5.4L 330Cu. In. V8 BI-FUEL SOHC Naturally Aspirated |
| 1999 | Ford | F-250 | XLT Standard Cab Pickup 2-Door | 5.4L 330Cu. In. V8 CNG SOHC Naturally Aspirated |
| 1999 | Ford | F-250 | XLT Standard Cab Pickup 2-Door | 5.4L 330Cu. In. V8 GAS SOHC Naturally Aspirated |
| 1999 | Ford | F-350 | XL Standard Cab Pickup 2-Door | 5.4L 330Cu. In. V8 GAS SOHC Naturally Aspirated |
| 1999 | Ford | F-350 | XLT Standard Cab Pickup 2-Door | 5.4L 330Cu. In. V8 GAS SOHC Naturally Aspirated |
| 1998 | Ford | F-250 | Base Extended Cab Pickup 3-Door | 4.6L 281Cu. In. V8 GAS SOHC Naturally Aspirated |
| 1998 | Ford | F-250 | Base Extended Cab Pickup 3-Door | 5.4L 330Cu. In. V8 BI-FUEL SOHC Naturally Aspirated |
| 1998 | Ford | F-250 | Base Extended Cab Pickup 3-Door | 5.4L 330Cu. In. V8 CNG SOHC Naturally Aspirated |
| 1998 | Ford | F-250 | Base Extended Cab Pickup 3-Door | 5.4L 330Cu. In. V8 GAS SOHC Naturally Aspirated |
| 1998 | Ford | F-250 | Base Standard Cab Pickup 2-Door | 4.6L 281Cu. In. V8 GAS SOHC Naturally Aspirated |
| 1998 | Ford | F-250 | Base Standard Cab Pickup 2-Door | 5.4L 330Cu. In. V8 BI-FUEL SOHC Naturally Aspirated |
| 1998 | Ford | F-250 | Base Standard Cab Pickup 2-Door | 5.4L 330Cu. In. V8 CNG SOHC Naturally Aspirated |
| 1998 | Ford | F-250 | Base Standard Cab Pickup 2-Door | 5.4L 330Cu. In. V8 GAS SOHC Naturally Aspirated |
| 1998 | Ford | F-250 | Lariat Extended Cab Pickup 3-Door | 4.6L 281Cu. In. V8 GAS SOHC Naturally Aspirated |
| 1998 | Ford | F-250 | Lariat Extended Cab Pickup 3-Door | 5.4L 330Cu. In. V8 BI-FUEL SOHC Naturally Aspirated |
| 1998 | Ford | F-250 | Lariat Extended Cab Pickup 3-Door | 5.4L 330Cu. In. V8 CNG SOHC Naturally Aspirated |
| 1998 | Ford | F-250 | Lariat Extended Cab Pickup 3-Door | 5.4L 330Cu. In. V8 GAS SOHC Naturally Aspirated |
| 1998 | Ford | F-250 | Lariat Standard Cab Pickup 2-Door | 4.6L 281Cu. In. V8 GAS SOHC Naturally Aspirated |
| 1998 | Ford | F-250 | Lariat Standard Cab Pickup 2-Door | 5.4L 330Cu. In. V8 BI-FUEL SOHC Naturally Aspirated |
| 1998 | Ford | F-250 | Lariat Standard Cab Pickup 2-Door | 5.4L 330Cu. In. V8 CNG SOHC Naturally Aspirated |
| 1998 | Ford | F-250 | Lariat Standard Cab Pickup 2-Door | 5.4L 330Cu. In. V8 GAS SOHC Naturally Aspirated |
| 1998 | Ford | F-250 | XL Extended Cab Pickup 3-Door | 4.6L 281Cu. In. V8 GAS SOHC Naturally Aspirated |
| 1998 | Ford | F-250 | XL Extended Cab Pickup 3-Door | 5.4L 330Cu. In. V8 BI-FUEL SOHC Naturally Aspirated |
| 1998 | Ford | F-250 | XL Extended Cab Pickup 3-Door | 5.4L 330Cu. In. V8 CNG SOHC Naturally Aspirated |
| 1998 | Ford | F-250 | XL Extended Cab Pickup 3-Door | 5.4L 330Cu. In. V8 GAS SOHC Naturally Aspirated |
| 1998 | Ford | F-250 | XL Standard Cab Pickup 2-Door | 4.6L 281Cu. In. V8 GAS SOHC Naturally Aspirated |
| 1998 | Ford | F-250 | XL Standard Cab Pickup 2-Door | 5.4L 330Cu. In. V8 BI-FUEL SOHC Naturally Aspirated |
| 1998 | Ford | F-250 | XL Standard Cab Pickup 2-Door | 5.4L 330Cu. In. V8 CNG SOHC Naturally Aspirated |
| 1998 | Ford | F-250 | XL Standard Cab Pickup 2-Door | 5.4L 330Cu. In. V8 GAS SOHC Naturally Aspirated |
| 1998 | Ford | F-250 | XLT Extended Cab Pickup 3-Door | 4.6L 281Cu. In. V8 GAS SOHC Naturally Aspirated |
| 1998 | Ford | F-250 | XLT Extended Cab Pickup 3-Door | 5.4L 330Cu. In. V8 BI-FUEL SOHC Naturally Aspirated |
| 1998 | Ford | F-250 | XLT Extended Cab Pickup 3-Door | 5.4L 330Cu. In. V8 CNG SOHC Naturally Aspirated |
| 1998 | Ford | F-250 | XLT Extended Cab Pickup 3-Door | 5.4L 330Cu. In. V8 GAS SOHC Naturally Aspirated |
| 1998 | Ford | F-250 | XLT Standard Cab Pickup 2-Door | 4.6L 281Cu. In. V8 GAS SOHC Naturally Aspirated |
| 1998 | Ford | F-250 | XLT Standard Cab Pickup 2-Door | 5.4L 330Cu. In. V8 BI-FUEL SOHC Naturally Aspirated |
| 1998 | Ford | F-250 | XLT Standard Cab Pickup 2-Door | 5.4L 330Cu. In. V8 CNG SOHC Naturally Aspirated |
| 1998 | Ford | F-250 | XLT Standard Cab Pickup 2-Door | 5.4L 330Cu. In. V8 GAS SOHC Naturally Aspirated |
| 1998 | Ford | F-350 | XL Standard Cab Pickup 2-Door | 5.0L 302Cu. In. V8 GAS OHV Naturally Aspirated |
| 1998 | Ford | F-350 | XLT Standard Cab Pickup 2-Door | 5.0L 302Cu. In. V8 GAS OHV Naturally Aspirated |
| 1998 | Ford | Lobo | Base Standard Cab Pickup 2-Door | 4.6L 281Cu. In. V8 GAS SOHC Naturally Aspirated |
| 1997 | Ford | F-250 | Base Extended Cab Pickup 3-Door | 4.6L 281Cu. In. V8 GAS SOHC Naturally Aspirated |
| 1997 | Ford | F-250 | Base Extended Cab Pickup 3-Door | 5.4L 330Cu. In. V8 CNG SOHC Naturally Aspirated |
| 1997 | Ford | F-250 | Base Extended Cab Pickup 3-Door | 5.4L 330Cu. In. V8 GAS SOHC Naturally Aspirated |
| 1997 | Ford | F-250 | Base Standard Cab Pickup 2-Door | 4.6L 281Cu. In. V8 GAS SOHC Naturally Aspirated |
| 1997 | Ford | F-250 | Base Standard Cab Pickup 2-Door | 5.4L 330Cu. In. V8 CNG SOHC Naturally Aspirated |
| 1997 | Ford | F-250 | Base Standard Cab Pickup 2-Door | 5.4L 330Cu. In. V8 GAS SOHC Naturally Aspirated |
| 1997 | Ford | F-250 | Lariat Extended Cab Pickup 3-Door | 4.6L 281Cu. In. V8 GAS SOHC Naturally Aspirated |
| 1997 | Ford | F-250 | Lariat Extended Cab Pickup 3-Door | 5.4L 330Cu. In. V8 CNG SOHC Naturally Aspirated |
| 1997 | Ford | F-250 | Lariat Extended Cab Pickup 3-Door | 5.4L 330Cu. In. V8 GAS SOHC Naturally Aspirated |
| 1997 | Ford | F-250 | Lariat Standard Cab Pickup 2-Door | 4.6L 281Cu. In. V8 GAS SOHC Naturally Aspirated |
| 1997 | Ford | F-250 | Lariat Standard Cab Pickup 2-Door | 5.4L 330Cu. In. V8 CNG SOHC Naturally Aspirated |
| 1997 | Ford | F-250 | Lariat Standard Cab Pickup 2-Door | 5.4L 330Cu. In. V8 GAS SOHC Naturally Aspirated |
| 1997 | Ford | F-250 | XL Extended Cab Pickup 3-Door | 4.6L 281Cu. In. V8 GAS SOHC Naturally Aspirated |
| 1997 | Ford | F-250 | XL Extended Cab Pickup 3-Door | 5.4L 330Cu. In. V8 CNG SOHC Naturally Aspirated |
| 1997 | Ford | F-250 | XL Extended Cab Pickup 3-Door | 5.4L 330Cu. In. V8 GAS SOHC Naturally Aspirated |
| 1997 | Ford | F-250 | XL Standard Cab Pickup 2-Door | 4.6L 281Cu. In. V8 GAS SOHC Naturally Aspirated |
| 1997 | Ford | F-250 | XL Standard Cab Pickup 2-Door | 5.0L 302Cu. In. V8 GAS OHV Naturally Aspirated |
| 1997 | Ford | F-250 | XL Standard Cab Pickup 2-Door | 5.4L 330Cu. In. V8 CNG SOHC Naturally Aspirated |
| 1997 | Ford | F-250 | XL Standard Cab Pickup 2-Door | 5.4L 330Cu. In. V8 GAS SOHC Naturally Aspirated |
| 1997 | Ford | F-250 | XLT Extended Cab Pickup 3-Door | 4.6L 281Cu. In. V8 GAS SOHC Naturally Aspirated |
| 1997 | Ford | F-250 | XLT Extended Cab Pickup 3-Door | 5.4L 330Cu. In. V8 CNG SOHC Naturally Aspirated |
| 1997 | Ford | F-250 | XLT Extended Cab Pickup 3-Door | 5.4L 330Cu. In. V8 GAS SOHC Naturally Aspirated |
| 1997 | Ford | F-250 | XLT Standard Cab Pickup 2-Door | 4.6L 281Cu. In. V8 GAS SOHC Naturally Aspirated |
| 1997 | Ford | F-250 | XLT Standard Cab Pickup 2-Door | 5.0L 302Cu. In. V8 GAS OHV Naturally Aspirated |
| 1997 | Ford | F-250 | XLT Standard Cab Pickup 2-Door | 5.4L 330Cu. In. V8 CNG SOHC Naturally Aspirated |
| 1997 | Ford | F-250 | XLT Standard Cab Pickup 2-Door | 5.4L 330Cu. In. V8 GAS SOHC Naturally Aspirated |
| 1997 | Ford | Lobo | Base Standard Cab Pickup 2-Door | 4.6L 281Cu. In. V8 GAS SOHC Naturally Aspirated |
| 1996 | Ford | F-250 | Eddie Bauer Crew Cab Pickup 4-Door | 5.0L 302Cu. In. V8 GAS OHV Naturally Aspirated |
| 1996 | Ford | F-250 | Eddie Bauer Crew Cab Pickup 4-Door | 5.8L 5753CC 351Cu. In. V8 GAS OHV Naturally Aspirated |
| 1996 | Ford | F-250 | Eddie Bauer Crew Cab Pickup 4-Door | 7.3L 445Cu. In. V8 DIESEL OHV Turbocharged |
| 1996 | Ford | F-250 | Eddie Bauer Crew Cab Pickup 4-Door | 7.5L 460Cu. In. V8 GAS OHV Naturally Aspirated |
| 1996 | Ford | F-250 | Eddie Bauer Extended Cab Pickup 2-Door | 5.0L 302Cu. In. V8 GAS OHV Naturally Aspirated |
| 1996 | Ford | F-250 | Eddie Bauer Extended Cab Pickup 2-Door | 5.8L 5753CC 351Cu. In. V8 GAS OHV Naturally Aspirated |
| 1996 | Ford | F-250 | Eddie Bauer Extended Cab Pickup 2-Door | 7.3L 445Cu. In. V8 DIESEL OHV Turbocharged |
| 1996 | Ford | F-250 | Eddie Bauer Extended Cab Pickup 2-Door | 7.5L 460Cu. In. V8 GAS OHV Naturally Aspirated |
| 1996 | Ford | F-250 | Eddie Bauer Standard Cab Pickup 2-Door | 5.0L 302Cu. In. V8 GAS OHV Naturally Aspirated |
| 1996 | Ford | F-250 | Eddie Bauer Standard Cab Pickup 2-Door | 5.8L 5753CC 351Cu. In. V8 GAS OHV Naturally Aspirated |
| 1996 | Ford | F-250 | Eddie Bauer Standard Cab Pickup 2-Door | 7.3L 445Cu. In. V8 DIESEL OHV Turbocharged |
| 1996 | Ford | F-250 | Eddie Bauer Standard Cab Pickup 2-Door | 7.5L 460Cu. In. V8 GAS OHV Naturally Aspirated |
| 1996 | Ford | F-250 | Special Crew Cab Pickup 4-Door | 5.0L 302Cu. In. V8 GAS OHV Naturally Aspirated |
| 1996 | Ford | F-250 | Special Crew Cab Pickup 4-Door | 5.8L 5753CC 351Cu. In. V8 GAS OHV Naturally Aspirated |
| 1996 | Ford | F-250 | Special Crew Cab Pickup 4-Door | 7.3L 445Cu. In. V8 DIESEL OHV Turbocharged |
| 1996 | Ford | F-250 | Special Crew Cab Pickup 4-Door | 7.5L 460Cu. In. V8 GAS OHV Naturally Aspirated |
| 1996 | Ford | F-250 | Special Extended Cab Pickup 2-Door | 5.0L 302Cu. In. V8 GAS OHV Naturally Aspirated |
| 1996 | Ford | F-250 | Special Extended Cab Pickup 2-Door | 5.8L 5753CC 351Cu. In. V8 GAS OHV Naturally Aspirated |
| 1996 | Ford | F-250 | Special Extended Cab Pickup 2-Door | 7.3L 445Cu. In. V8 DIESEL OHV Turbocharged |
| 1996 | Ford | F-250 | Special Extended Cab Pickup 2-Door | 7.5L 460Cu. In. V8 GAS OHV Naturally Aspirated |
| 1996 | Ford | F-250 | Special Standard Cab Pickup 2-Door | 5.0L 302Cu. In. V8 GAS OHV Naturally Aspirated |
| 1996 | Ford | F-250 | Special Standard Cab Pickup 2-Door | 5.8L 5753CC 351Cu. In. V8 GAS OHV Naturally Aspirated |
| 1996 | Ford | F-250 | Special Standard Cab Pickup 2-Door | 7.3L 445Cu. In. V8 DIESEL OHV Turbocharged |
| 1996 | Ford | F-250 | Special Standard Cab Pickup 2-Door | 7.5L 460Cu. In. V8 GAS OHV Naturally Aspirated |
| 1996 | Ford | F-250 | XL Crew Cab Pickup 4-Door | 5.0L 302Cu. In. V8 GAS OHV Naturally Aspirated |
| 1996 | Ford | F-250 | XL Crew Cab Pickup 4-Door | 5.8L 5753CC 351Cu. In. V8 GAS OHV Naturally Aspirated |
| 1996 | Ford | F-250 | XL Crew Cab Pickup 4-Door | 7.3L 445Cu. In. V8 DIESEL OHV Turbocharged |
| 1996 | Ford | F-250 | XL Crew Cab Pickup 4-Door | 7.5L 460Cu. In. V8 GAS OHV Naturally Aspirated |
| 1996 | Ford | F-250 | XL Extended Cab Pickup 2-Door | 5.0L 302Cu. In. V8 GAS OHV Naturally Aspirated |
| 1996 | Ford | F-250 | XL Extended Cab Pickup 2-Door | 5.8L 5753CC 351Cu. In. V8 GAS OHV Naturally Aspirated |
| 1996 | Ford | F-250 | XL Extended Cab Pickup 2-Door | 7.3L 445Cu. In. V8 DIESEL OHV Turbocharged |
| 1996 | Ford | F-250 | XL Extended Cab Pickup 2-Door | 7.5L 460Cu. In. V8 GAS OHV Naturally Aspirated |
| 1996 | Ford | F-250 | XL Standard Cab Pickup 2-Door | 5.0L 302Cu. In. V8 GAS OHV Naturally Aspirated |
| 1996 | Ford | F-250 | XL Standard Cab Pickup 2-Door | 5.8L 5753CC 351Cu. In. V8 GAS OHV Naturally Aspirated |
| 1996 | Ford | F-250 | XL Standard Cab Pickup 2-Door | 7.3L 445Cu. In. V8 DIESEL OHV Turbocharged |
| 1996 | Ford | F-250 | XL Standard Cab Pickup 2-Door | 7.5L 460Cu. In. V8 GAS OHV Naturally Aspirated |
| 1996 | Ford | F-250 | XLT Crew Cab Pickup 4-Door | 5.0L 302Cu. In. V8 GAS OHV Naturally Aspirated |
| 1996 | Ford | F-250 | XLT Crew Cab Pickup 4-Door | 5.8L 5753CC 351Cu. In. V8 GAS OHV Naturally Aspirated |
| 1996 | Ford | F-250 | XLT Crew Cab Pickup 4-Door | 7.3L 445Cu. In. V8 DIESEL OHV Turbocharged |
| 1996 | Ford | F-250 | XLT Crew Cab Pickup 4-Door | 7.5L 460Cu. In. V8 GAS OHV Naturally Aspirated |
| 1996 | Ford | F-250 | XLT Extended Cab Pickup 2-Door | 5.0L 302Cu. In. V8 GAS OHV Naturally Aspirated |
| 1996 | Ford | F-250 | XLT Extended Cab Pickup 2-Door | 5.8L 5753CC 351Cu. In. V8 GAS OHV Naturally Aspirated |
| 1996 | Ford | F-250 | XLT Extended Cab Pickup 2-Door | 7.3L 445Cu. In. V8 DIESEL OHV Turbocharged |
| 1996 | Ford | F-250 | XLT Extended Cab Pickup 2-Door | 7.5L 460Cu. In. V8 GAS OHV Naturally Aspirated |
| 1996 | Ford | F-250 | XLT Standard Cab Pickup 2-Door | 5.0L 302Cu. In. V8 GAS OHV Naturally Aspirated |
| 1996 | Ford | F-250 | XLT Standard Cab Pickup 2-Door | 5.8L 5753CC 351Cu. In. V8 GAS OHV Naturally Aspirated |
| 1996 | Ford | F-250 | XLT Standard Cab Pickup 2-Door | 7.3L 445Cu. In. V8 DIESEL OHV Turbocharged |
| 1996 | Ford | F-250 | XLT Standard Cab Pickup 2-Door | 7.5L 460Cu. In. V8 GAS OHV Naturally Aspirated |
| 1995 | Ford | F-250 | Eddie Bauer Extended Cab Pickup 2-Door | 5.0L 302Cu. In. V8 GAS OHV Naturally Aspirated |
| 1995 | Ford | F-250 | Eddie Bauer Extended Cab Pickup 2-Door | 5.8L 5753CC 351Cu. In. V8 GAS OHV Naturally Aspirated |
| 1995 | Ford | F-250 | Eddie Bauer Extended Cab Pickup 2-Door | 7.3L 445Cu. In. V8 DIESEL OHV Turbocharged |
| 1995 | Ford | F-250 | Eddie Bauer Extended Cab Pickup 2-Door | 7.5L 460Cu. In. V8 GAS OHV Naturally Aspirated |
| 1995 | Ford | F-250 | Eddie Bauer Standard Cab Pickup 2-Door | 5.0L 302Cu. In. V8 GAS OHV Naturally Aspirated |
| 1995 | Ford | F-250 | Eddie Bauer Standard Cab Pickup 2-Door | 5.8L 5753CC 351Cu. In. V8 GAS OHV Naturally Aspirated |
| 1995 | Ford | F-250 | Eddie Bauer Standard Cab Pickup 2-Door | 7.3L 445Cu. In. V8 DIESEL OHV Turbocharged |
| 1995 | Ford | F-250 | Eddie Bauer Standard Cab Pickup 2-Door | 7.5L 460Cu. In. V8 GAS OHV Naturally Aspirated |
| 1995 | Ford | F-250 | Special Extended Cab Pickup 2-Door | 5.0L 302Cu. In. V8 GAS OHV Naturally Aspirated |
| 1995 | Ford | F-250 | Special Extended Cab Pickup 2-Door | 5.8L 5753CC 351Cu. In. V8 GAS OHV Naturally Aspirated |
| 1995 | Ford | F-250 | Special Extended Cab Pickup 2-Door | 7.3L 445Cu. In. V8 DIESEL OHV Turbocharged |
| 1995 | Ford | F-250 | Special Extended Cab Pickup 2-Door | 7.5L 460Cu. In. V8 GAS OHV Naturally Aspirated |
| 1995 | Ford | F-250 | Special Standard Cab Pickup 2-Door | 5.0L 302Cu. In. V8 GAS OHV Naturally Aspirated |
| 1995 | Ford | F-250 | Special Standard Cab Pickup 2-Door | 5.8L 5753CC 351Cu. In. V8 GAS OHV Naturally Aspirated |
| 1995 | Ford | F-250 | Special Standard Cab Pickup 2-Door | 7.3L 445Cu. In. V8 DIESEL OHV Turbocharged |
| 1995 | Ford | F-250 | Special Standard Cab Pickup 2-Door | 7.5L 460Cu. In. V8 GAS OHV Naturally Aspirated |
| 1995 | Ford | F-250 | XL Extended Cab Pickup 2-Door | 5.0L 302Cu. In. V8 GAS OHV Naturally Aspirated |
| 1995 | Ford | F-250 | XL Extended Cab Pickup 2-Door | 5.8L 5753CC 351Cu. In. V8 GAS OHV Naturally Aspirated |
| 1995 | Ford | F-250 | XL Extended Cab Pickup 2-Door | 7.3L 445Cu. In. V8 DIESEL OHV Turbocharged |
| 1995 | Ford | F-250 | XL Extended Cab Pickup 2-Door | 7.5L 460Cu. In. V8 GAS OHV Naturally Aspirated |
| 1995 | Ford | F-250 | XL Standard Cab Pickup 2-Door | 5.0L 302Cu. In. V8 GAS OHV Naturally Aspirated |
| 1995 | Ford | F-250 | XL Standard Cab Pickup 2-Door | 5.8L 5753CC 351Cu. In. V8 GAS OHV Naturally Aspirated |
| 1995 | Ford | F-250 | XL Standard Cab Pickup 2-Door | 7.3L 445Cu. In. V8 DIESEL OHV Turbocharged |
| 1995 | Ford | F-250 | XL Standard Cab Pickup 2-Door | 7.5L 460Cu. In. V8 GAS OHV Naturally Aspirated |
| 1995 | Ford | F-250 | XLT Extended Cab Pickup 2-Door | 5.0L 302Cu. In. V8 GAS OHV Naturally Aspirated |
| 1995 | Ford | F-250 | XLT Extended Cab Pickup 2-Door | 5.8L 5753CC 351Cu. In. V8 GAS OHV Naturally Aspirated |
| 1995 | Ford | F-250 | XLT Extended Cab Pickup 2-Door | 7.3L 445Cu. In. V8 DIESEL OHV Turbocharged |
| 1995 | Ford | F-250 | XLT Extended Cab Pickup 2-Door | 7.5L 460Cu. In. V8 GAS OHV Naturally Aspirated |
| 1995 | Ford | F-250 | XLT Standard Cab Pickup 2-Door | 5.0L 302Cu. In. V8 GAS OHV Naturally Aspirated |
| 1995 | Ford | F-250 | XLT Standard Cab Pickup 2-Door | 5.8L 5753CC 351Cu. In. V8 GAS OHV Naturally Aspirated |
| 1995 | Ford | F-250 | XLT Standard Cab Pickup 2-Door | 7.3L 445Cu. In. V8 DIESEL OHV Turbocharged |
| 1995 | Ford | F-250 | XLT Standard Cab Pickup 2-Door | 7.5L 460Cu. In. V8 GAS OHV Naturally Aspirated |
| 1994 | Ford | F-250 | XL Extended Cab Pickup 2-Door | 5.0L 302Cu. In. V8 GAS OHV Naturally Aspirated |
| 1994 | Ford | F-250 | XL Extended Cab Pickup 2-Door | 5.8L 5753CC 351Cu. In. V8 GAS OHV Naturally Aspirated |
| 1994 | Ford | F-250 | XL Extended Cab Pickup 2-Door | 7.3L 445Cu. In. V8 DIESEL OHV Naturally Aspirated |
| 1994 | Ford | F-250 | XL Extended Cab Pickup 2-Door | 7.3L 445Cu. In. V8 DIESEL OHV Turbocharged |
| 1994 | Ford | F-250 | XL Extended Cab Pickup 2-Door | 7.5L 460Cu. In. V8 GAS OHV Naturally Aspirated |
| 1994 | Ford | F-250 | XL Standard Cab Pickup 2-Door | 5.0L 302Cu. In. V8 GAS OHV Naturally Aspirated |
| 1994 | Ford | F-250 | XL Standard Cab Pickup 2-Door | 5.8L 5753CC 351Cu. In. V8 GAS OHV Naturally Aspirated |
| 1994 | Ford | F-250 | XL Standard Cab Pickup 2-Door | 7.3L 445Cu. In. V8 DIESEL OHV Naturally Aspirated |
| 1994 | Ford | F-250 | XL Standard Cab Pickup 2-Door | 7.3L 445Cu. In. V8 DIESEL OHV Turbocharged |
| 1994 | Ford | F-250 | XL Standard Cab Pickup 2-Door | 7.5L 460Cu. In. V8 GAS OHV Naturally Aspirated |
| 1994 | Ford | F-250 | XLT Extended Cab Pickup 2-Door | 5.0L 302Cu. In. V8 GAS OHV Naturally Aspirated |
| 1994 | Ford | F-250 | XLT Extended Cab Pickup 2-Door | 5.8L 5753CC 351Cu. In. V8 GAS OHV Naturally Aspirated |
| 1994 | Ford | F-250 | XLT Extended Cab Pickup 2-Door | 7.3L 445Cu. In. V8 DIESEL OHV Naturally Aspirated |
| 1994 | Ford | F-250 | XLT Extended Cab Pickup 2-Door | 7.3L 445Cu. In. V8 DIESEL OHV Turbocharged |
| 1994 | Ford | F-250 | XLT Extended Cab Pickup 2-Door | 7.5L 460Cu. In. V8 GAS OHV Naturally Aspirated |
| 1994 | Ford | F-250 | XLT Standard Cab Pickup 2-Door | 5.0L 302Cu. In. V8 GAS OHV Naturally Aspirated |
| 1994 | Ford | F-250 | XLT Standard Cab Pickup 2-Door | 5.8L 5753CC 351Cu. In. V8 GAS OHV Naturally Aspirated |
| 1994 | Ford | F-250 | XLT Standard Cab Pickup 2-Door | 7.3L 445Cu. In. V8 DIESEL OHV Naturally Aspirated |
| 1994 | Ford | F-250 | XLT Standard Cab Pickup 2-Door | 7.3L 445Cu. In. V8 DIESEL OHV Turbocharged |
| 1994 | Ford | F-250 | XLT Standard Cab Pickup 2-Door | 7.5L 460Cu. In. V8 GAS OHV Naturally Aspirated |
| 1993 | Ford | F-250 | XL Extended Cab Pickup 2-Door | 5.0L 302Cu. In. V8 GAS OHV Naturally Aspirated |
| 1993 | Ford | F-250 | XL Extended Cab Pickup 2-Door | 5.8L 5753CC 351Cu. In. V8 GAS OHV Naturally Aspirated |
| 1993 | Ford | F-250 | XL Extended Cab Pickup 2-Door | 7.3L 445Cu. In. V8 DIESEL OHV Naturally Aspirated |
| 1993 | Ford | F-250 | XL Extended Cab Pickup 2-Door | 7.3L 445Cu. In. V8 DIESEL OHV Turbocharged |
| 1993 | Ford | F-250 | XL Extended Cab Pickup 2-Door | 7.5L 460Cu. In. V8 GAS OHV Naturally Aspirated |
| 1993 | Ford | F-250 | XL Standard Cab Pickup 2-Door | 5.0L 302Cu. In. V8 GAS OHV Naturally Aspirated |
| 1993 | Ford | F-250 | XL Standard Cab Pickup 2-Door | 5.8L 5753CC 351Cu. In. V8 GAS OHV Naturally Aspirated |
| 1993 | Ford | F-250 | XL Standard Cab Pickup 2-Door | 7.3L 445Cu. In. V8 DIESEL OHV Naturally Aspirated |
| 1993 | Ford | F-250 | XL Standard Cab Pickup 2-Door | 7.3L 445Cu. In. V8 DIESEL OHV Turbocharged |
| 1993 | Ford | F-250 | XL Standard Cab Pickup 2-Door | 7.5L 460Cu. In. V8 GAS OHV Naturally Aspirated |
| 1993 | Ford | F-250 | XLT Extended Cab Pickup 2-Door | 5.0L 302Cu. In. V8 GAS OHV Naturally Aspirated |
| 1993 | Ford | F-250 | XLT Extended Cab Pickup 2-Door | 5.8L 5753CC 351Cu. In. V8 GAS OHV Naturally Aspirated |
| 1993 | Ford | F-250 | XLT Extended Cab Pickup 2-Door | 7.3L 445Cu. In. V8 DIESEL OHV Naturally Aspirated |
| 1993 | Ford | F-250 | XLT Extended Cab Pickup 2-Door | 7.3L 445Cu. In. V8 DIESEL OHV Turbocharged |
| 1993 | Ford | F-250 | XLT Extended Cab Pickup 2-Door | 7.5L 460Cu. In. V8 GAS OHV Naturally Aspirated |
| 1993 | Ford | F-250 | XLT Standard Cab Pickup 2-Door | 5.0L 302Cu. In. V8 GAS OHV Naturally Aspirated |
| 1993 | Ford | F-250 | XLT Standard Cab Pickup 2-Door | 5.8L 5753CC 351Cu. In. V8 GAS OHV Naturally Aspirated |
| 1993 | Ford | F-250 | XLT Standard Cab Pickup 2-Door | 7.3L 445Cu. In. V8 DIESEL OHV Naturally Aspirated |
| 1993 | Ford | F-250 | XLT Standard Cab Pickup 2-Door | 7.3L 445Cu. In. V8 DIESEL OHV Turbocharged |
| 1993 | Ford | F-250 | XLT Standard Cab Pickup 2-Door | 7.5L 460Cu. In. V8 GAS OHV Naturally Aspirated |
| 1992 | Ford | F-250 | Custom Extended Cab Pickup 2-Door | 5.0L 302Cu. In. V8 GAS OHV Naturally Aspirated |
| 1992 | Ford | F-250 | Custom Extended Cab Pickup 2-Door | 5.8L 5753CC 351Cu. In. V8 GAS OHV Naturally Aspirated |
| 1992 | Ford | F-250 | Custom Extended Cab Pickup 2-Door | 7.3L 445Cu. In. V8 DIESEL OHV Naturally Aspirated |
| 1992 | Ford | F-250 | Custom Extended Cab Pickup 2-Door | 7.5L 460Cu. In. V8 GAS OHV Naturally Aspirated |
| 1992 | Ford | F-250 | Custom Standard Cab Pickup 2-Door | 5.0L 302Cu. In. V8 GAS OHV Naturally Aspirated |
| 1992 | Ford | F-250 | Custom Standard Cab Pickup 2-Door | 5.8L 5753CC 351Cu. In. V8 GAS OHV Naturally Aspirated |
| 1992 | Ford | F-250 | Custom Standard Cab Pickup 2-Door | 7.3L 445Cu. In. V8 DIESEL OHV Naturally Aspirated |
| 1992 | Ford | F-250 | Custom Standard Cab Pickup 2-Door | 7.5L 460Cu. In. V8 GAS OHV Naturally Aspirated |
| 1992 | Ford | F-250 | XL Extended Cab Pickup 2-Door | 5.0L 302Cu. In. V8 GAS OHV Naturally Aspirated |
| 1992 | Ford | F-250 | XL Extended Cab Pickup 2-Door | 5.8L 5753CC 351Cu. In. V8 GAS OHV Naturally Aspirated |
| 1992 | Ford | F-250 | XL Extended Cab Pickup 2-Door | 7.3L 445Cu. In. V8 DIESEL OHV Naturally Aspirated |
| 1992 | Ford | F-250 | XL Extended Cab Pickup 2-Door | 7.5L 460Cu. In. V8 GAS OHV Naturally Aspirated |
| 1992 | Ford | F-250 | XL Standard Cab Pickup 2-Door | 5.0L 302Cu. In. V8 GAS OHV Naturally Aspirated |
| 1992 | Ford | F-250 | XL Standard Cab Pickup 2-Door | 5.8L 5753CC 351Cu. In. V8 GAS OHV Naturally Aspirated |
| 1992 | Ford | F-250 | XL Standard Cab Pickup 2-Door | 7.3L 445Cu. In. V8 DIESEL OHV Naturally Aspirated |
| 1992 | Ford | F-250 | XL Standard Cab Pickup 2-Door | 7.5L 460Cu. In. V8 GAS OHV Naturally Aspirated |
| 1992 | Ford | F-250 | XLT Lariat Extended Cab Pickup 2-Door | 5.0L 302Cu. In. V8 GAS OHV Naturally Aspirated |
| 1992 | Ford | F-250 | XLT Lariat Extended Cab Pickup 2-Door | 5.8L 5753CC 351Cu. In. V8 GAS OHV Naturally Aspirated |
| 1992 | Ford | F-250 | XLT Lariat Extended Cab Pickup 2-Door | 7.3L 445Cu. In. V8 DIESEL OHV Naturally Aspirated |
| 1992 | Ford | F-250 | XLT Lariat Extended Cab Pickup 2-Door | 7.5L 460Cu. In. V8 GAS OHV Naturally Aspirated |
| 1992 | Ford | F-250 | XLT Lariat Standard Cab Pickup 2-Door | 5.0L 302Cu. In. V8 GAS OHV Naturally Aspirated |
| 1992 | Ford | F-250 | XLT Lariat Standard Cab Pickup 2-Door | 5.8L 5753CC 351Cu. In. V8 GAS OHV Naturally Aspirated |
| 1992 | Ford | F-250 | XLT Lariat Standard Cab Pickup 2-Door | 7.3L 445Cu. In. V8 DIESEL OHV Naturally Aspirated |
| 1992 | Ford | F-250 | XLT Lariat Standard Cab Pickup 2-Door | 7.5L 460Cu. In. V8 GAS OHV Naturally Aspirated |
| 1991 | Ford | F-250 | Custom Extended Cab Pickup 2-Door | 5.0L 302Cu. In. V8 GAS OHV Naturally Aspirated |
| 1991 | Ford | F-250 | Custom Extended Cab Pickup 2-Door | 5.8L 5753CC 351Cu. In. V8 GAS OHV Naturally Aspirated |
| 1991 | Ford | F-250 | Custom Extended Cab Pickup 2-Door | 7.3L 445Cu. In. V8 DIESEL OHV Naturally Aspirated |
| 1991 | Ford | F-250 | Custom Extended Cab Pickup 2-Door | 7.5L 460Cu. In. V8 GAS OHV Naturally Aspirated |
| 1991 | Ford | F-250 | Custom Standard Cab Pickup 2-Door | 5.0L 302Cu. In. V8 GAS OHV Naturally Aspirated |
| 1991 | Ford | F-250 | Custom Standard Cab Pickup 2-Door | 5.8L 5753CC 351Cu. In. V8 GAS OHV Naturally Aspirated |
| 1991 | Ford | F-250 | Custom Standard Cab Pickup 2-Door | 7.3L 445Cu. In. V8 DIESEL OHV Naturally Aspirated |
| 1991 | Ford | F-250 | Custom Standard Cab Pickup 2-Door | 7.5L 460Cu. In. V8 GAS OHV Naturally Aspirated |
| 1991 | Ford | F-250 | XL Extended Cab Pickup 2-Door | 5.0L 302Cu. In. V8 GAS OHV Naturally Aspirated |
| 1991 | Ford | F-250 | XL Extended Cab Pickup 2-Door | 5.8L 5753CC 351Cu. In. V8 GAS OHV Naturally Aspirated |
| 1991 | Ford | F-250 | XL Extended Cab Pickup 2-Door | 7.3L 445Cu. In. V8 DIESEL OHV Naturally Aspirated |
| 1991 | Ford | F-250 | XL Extended Cab Pickup 2-Door | 7.5L 460Cu. In. V8 GAS OHV Naturally Aspirated |
| 1991 | Ford | F-250 | XL Standard Cab Pickup 2-Door | 5.0L 302Cu. In. V8 GAS OHV Naturally Aspirated |
| 1991 | Ford | F-250 | XL Standard Cab Pickup 2-Door | 5.8L 5753CC 351Cu. In. V8 GAS OHV Naturally Aspirated |
| 1991 | Ford | F-250 | XL Standard Cab Pickup 2-Door | 7.3L 445Cu. In. V8 DIESEL OHV Naturally Aspirated |
| 1991 | Ford | F-250 | XL Standard Cab Pickup 2-Door | 7.5L 460Cu. In. V8 GAS OHV Naturally Aspirated |
| 1991 | Ford | F-250 | XLT Lariat Extended Cab Pickup 2-Door | 5.0L 302Cu. In. V8 GAS OHV Naturally Aspirated |
| 1991 | Ford | F-250 | XLT Lariat Extended Cab Pickup 2-Door | 5.8L 5753CC 351Cu. In. V8 GAS OHV Naturally Aspirated |
| 1991 | Ford | F-250 | XLT Lariat Extended Cab Pickup 2-Door | 7.3L 445Cu. In. V8 DIESEL OHV Naturally Aspirated |
| 1991 | Ford | F-250 | XLT Lariat Extended Cab Pickup 2-Door | 7.5L 460Cu. In. V8 GAS OHV Naturally Aspirated |
| 1991 | Ford | F-250 | XLT Lariat Standard Cab Pickup 2-Door | 5.0L 302Cu. In. V8 GAS OHV Naturally Aspirated |
| 1991 | Ford | F-250 | XLT Lariat Standard Cab Pickup 2-Door | 5.8L 5753CC 351Cu. In. V8 GAS OHV Naturally Aspirated |
| 1991 | Ford | F-250 | XLT Lariat Standard Cab Pickup 2-Door | 7.3L 445Cu. In. V8 DIESEL OHV Naturally Aspirated |
| 1991 | Ford | F-250 | XLT Lariat Standard Cab Pickup 2-Door | 7.5L 460Cu. In. V8 GAS OHV Naturally Aspirated |
| 1990 | Ford | F-250 | Custom Extended Cab Pickup 2-Door | 5.0L 302Cu. In. V8 GAS OHV Naturally Aspirated |
| 1990 | Ford | F-250 | Custom Extended Cab Pickup 2-Door | 5.8L 5753CC 351Cu. In. V8 GAS OHV Naturally Aspirated |
| 1990 | Ford | F-250 | Custom Extended Cab Pickup 2-Door | 7.3L 445Cu. In. V8 DIESEL OHV Naturally Aspirated |
| 1990 | Ford | F-250 | Custom Extended Cab Pickup 2-Door | 7.5L 460Cu. In. V8 GAS OHV Naturally Aspirated |
| 1990 | Ford | F-250 | Custom Standard Cab Pickup 2-Door | 5.0L 302Cu. In. V8 GAS OHV Naturally Aspirated |
| 1990 | Ford | F-250 | Custom Standard Cab Pickup 2-Door | 5.8L 5753CC 351Cu. In. V8 GAS OHV Naturally Aspirated |
| 1990 | Ford | F-250 | Custom Standard Cab Pickup 2-Door | 7.3L 445Cu. In. V8 DIESEL OHV Naturally Aspirated |
| 1990 | Ford | F-250 | Custom Standard Cab Pickup 2-Door | 7.5L 460Cu. In. V8 GAS OHV Naturally Aspirated |
| 1990 | Ford | F-250 | XL Extended Cab Pickup 2-Door | 5.0L 302Cu. In. V8 GAS OHV Naturally Aspirated |
| 1990 | Ford | F-250 | XL Extended Cab Pickup 2-Door | 5.8L 5753CC 351Cu. In. V8 GAS OHV Naturally Aspirated |
| 1990 | Ford | F-250 | XL Extended Cab Pickup 2-Door | 7.3L 445Cu. In. V8 DIESEL OHV Naturally Aspirated |
| 1990 | Ford | F-250 | XL Extended Cab Pickup 2-Door | 7.5L 460Cu. In. V8 GAS OHV Naturally Aspirated |
| 1990 | Ford | F-250 | XL Standard Cab Pickup 2-Door | 5.0L 302Cu. In. V8 GAS OHV Naturally Aspirated |
| 1990 | Ford | F-250 | XL Standard Cab Pickup 2-Door | 5.8L 5753CC 351Cu. In. V8 GAS OHV Naturally Aspirated |
| 1990 | Ford | F-250 | XL Standard Cab Pickup 2-Door | 7.3L 445Cu. In. V8 DIESEL OHV Naturally Aspirated |
| 1990 | Ford | F-250 | XL Standard Cab Pickup 2-Door | 7.5L 460Cu. In. V8 GAS OHV Naturally Aspirated |
| 1990 | Ford | F-250 | XLT Lariat Extended Cab Pickup 2-Door | 5.0L 302Cu. In. V8 GAS OHV Naturally Aspirated |
| 1990 | Ford | F-250 | XLT Lariat Extended Cab Pickup 2-Door | 5.8L 5753CC 351Cu. In. V8 GAS OHV Naturally Aspirated |
| 1990 | Ford | F-250 | XLT Lariat Extended Cab Pickup 2-Door | 7.3L 445Cu. In. V8 DIESEL OHV Naturally Aspirated |
| 1990 | Ford | F-250 | XLT Lariat Extended Cab Pickup 2-Door | 7.5L 460Cu. In. V8 GAS OHV Naturally Aspirated |
| 1990 | Ford | F-250 | XLT Lariat Standard Cab Pickup 2-Door | 5.0L 302Cu. In. V8 GAS OHV Naturally Aspirated |
| 1990 | Ford | F-250 | XLT Lariat Standard Cab Pickup 2-Door | 5.8L 5753CC 351Cu. In. V8 GAS OHV Naturally Aspirated |
| 1990 | Ford | F-250 | XLT Lariat Standard Cab Pickup 2-Door | 7.3L 445Cu. In. V8 DIESEL OHV Naturally Aspirated |
| 1990 | Ford | F-250 | XLT Lariat Standard Cab Pickup 2-Door | 7.5L 460Cu. In. V8 GAS OHV Naturally Aspirated |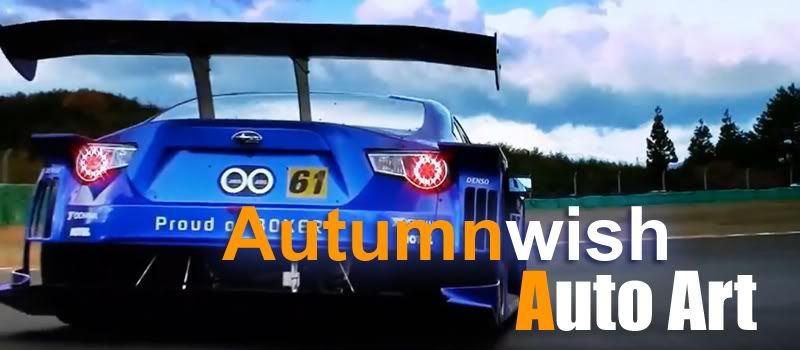 P

roduction Description:


W

e

do our best to describe the product, please make sure you read the description and all the photos below before purchase. If you have any questions, please feel free to contact us.




4" N1 Flat Tip Muffler w/ 2.5" Inlet (w/ Removable Silencer)
Please Check the Size to Make Sure It fits Your Vehicle

COMPATIBILITY:
All vehicles with 2.5" inlet

PACKAGE INCLUDES:
1 x " 4" Flat Tip Muffler w/ removable silencer

DIMENSIONS:
Inlet

: 2.5"


Inlet Length

: 2-1/4"

Tip

: 4"

Tip Length

: 4"

Body Length

: 12"

Total Length

: 18-1/2"
FEATURES:

Constructed out of T-304 Stainless steel, our performance exhaust muffle is the true sound of power and style. It feature a straight through, free flowing perforated stainless steel core with mesh wrap and acoustical fiber fill to deliver that

Smooth

& deep

Tone

.

INSTALLATION:
Direct replacement upgrade part(modification required)
Extra piping is required for installation and will be charged by the mechanic or installer
Remove (Cut Off) original muffler

Weld on the new muffler

Professional installation is highly recommended

Installation instruction manual NOT included
Professional installation is strongly recommended.
Product Pictures

Share