Fit xB N1 Weld On Flat 4" Carbon Tip 2.5 Inlet BLK Muffler Exhaust Silencer
Regular price
Sale price
$35.99
Unit price
per
Sale
Sold out
Compatible Vehicles
| Year | Make | Model | Trim | Engine |
| --- | --- | --- | --- | --- |
| 2014 | Scion | FR-S | Base Coupe 2-Door | 2.0L 1998CC 122Cu. In. H4 GAS DOHC Naturally Aspirated |
| 2014 | Scion | iQ | Base Hatchback 2-Door | 1.3L 1329CC l4 GAS DOHC Naturally Aspirated |
| 2014 | Scion | tC | Base Coupe 2-Door | 2.5L 2494CC 152Cu. In. l4 GAS DOHC Naturally Aspirated |
| 2014 | Scion | xB | Base Wagon 4-Door | 2.4L 2362CC l4 GAS DOHC Naturally Aspirated |
| 2014 | Suzuki | Grand Vitara | GL Sport Utility 4-Door | 2.4L 2393CC l4 GAS DOHC Naturally Aspirated |
| 2014 | Suzuki | Grand Vitara | GLS Sport Utility 4-Door | 2.4L 2393CC l4 GAS DOHC Naturally Aspirated |
| 2014 | Toyota | Tacoma | Base Crew Cab Pickup 4-Door | 2.7L 2694CC l4 GAS DOHC Naturally Aspirated |
| 2014 | Toyota | Tacoma | Base Crew Cab Pickup 4-Door | 4.0L 3956CC 241Cu. In. V6 GAS DOHC Naturally Aspirated |
| 2014 | Toyota | Tacoma | Base Extended Cab Pickup 4-Door | 2.7L 2694CC l4 GAS DOHC Naturally Aspirated |
| 2014 | Toyota | Tacoma | Base Extended Cab Pickup 4-Door | 4.0L 3956CC 241Cu. In. V6 GAS DOHC Naturally Aspirated |
| 2014 | Toyota | Tacoma | Base Standard Cab Pickup 2-Door | 2.7L 2694CC l4 GAS DOHC Naturally Aspirated |
| 2014 | Toyota | Tacoma | Base Standard Cab Pickup 2-Door | 4.0L 3956CC 241Cu. In. V6 GAS DOHC Naturally Aspirated |
| 2014 | Toyota | Tacoma | Pre Runner Crew Cab Pickup 4-Door | 2.7L 2694CC l4 GAS DOHC Naturally Aspirated |
| 2014 | Toyota | Tacoma | Pre Runner Crew Cab Pickup 4-Door | 4.0L 3956CC 241Cu. In. V6 GAS DOHC Naturally Aspirated |
| 2014 | Toyota | Tacoma | Pre Runner Extended Cab Pickup 4-Door | 2.7L 2694CC l4 GAS DOHC Naturally Aspirated |
| 2014 | Toyota | Tacoma | Pre Runner Extended Cab Pickup 4-Door | 4.0L 3956CC 241Cu. In. V6 GAS DOHC Naturally Aspirated |
| 2014 | Toyota | Tacoma | TRD Sport Crew Cab Pickup 4-Door | 4.0L 4000CC 244Cu. In. V6 GAS DOHC Naturally Aspirated |
| 2014 | Toyota | Tundra | 1794 Edition Extended Crew Cab Pickup 4-Door | 5.7L 5663CC 345Cu. In. V8 FLEX DOHC Naturally Aspirated |
| 2014 | Toyota | Tundra | 1794 Edition Extended Crew Cab Pickup 4-Door | 5.7L 5663CC 345Cu. In. V8 GAS DOHC Naturally Aspirated |
| 2014 | Toyota | Tundra | Limited Crew Cab Pickup 4-Door | 5.7L 5663CC 345Cu. In. V8 FLEX DOHC Naturally Aspirated |
| 2014 | Toyota | Tundra | Limited Crew Cab Pickup 4-Door | 5.7L 5663CC 345Cu. In. V8 GAS DOHC Naturally Aspirated |
| 2014 | Toyota | Tundra | Limited Extended Crew Cab Pickup 4-Door | 5.7L 5663CC 345Cu. In. V8 FLEX DOHC Naturally Aspirated |
| 2014 | Toyota | Tundra | Limited Extended Crew Cab Pickup 4-Door | 5.7L 5663CC 345Cu. In. V8 GAS DOHC Naturally Aspirated |
| 2014 | Toyota | Tundra | Platinum Extended Crew Cab Pickup 4-Door | 5.7L 5663CC 345Cu. In. V8 FLEX DOHC Naturally Aspirated |
| 2014 | Toyota | Tundra | Platinum Extended Crew Cab Pickup 4-Door | 5.7L 5663CC 345Cu. In. V8 GAS DOHC Naturally Aspirated |
| 2014 | Toyota | Tundra | SR Crew Cab Pickup 4-Door | 4.0L 3956CC 241Cu. In. V6 GAS DOHC Naturally Aspirated |
| 2014 | Toyota | Tundra | SR Crew Cab Pickup 4-Door | 4.6L 4608CC V8 GAS DOHC Naturally Aspirated |
| 2014 | Toyota | Tundra | SR Crew Cab Pickup 4-Door | 5.7L 5663CC 345Cu. In. V8 FLEX DOHC Naturally Aspirated |
| 2014 | Toyota | Tundra | SR Crew Cab Pickup 4-Door | 5.7L 5663CC 345Cu. In. V8 GAS DOHC Naturally Aspirated |
| 2014 | Toyota | Tundra | SR Standard Cab Pickup 2-Door | 4.0L 3956CC 241Cu. In. V6 GAS DOHC Naturally Aspirated |
| 2014 | Toyota | Tundra | SR Standard Cab Pickup 2-Door | 4.6L 4608CC V8 GAS DOHC Naturally Aspirated |
| 2014 | Toyota | Tundra | SR Standard Cab Pickup 2-Door | 5.7L 5663CC 345Cu. In. V8 FLEX DOHC Naturally Aspirated |
| 2014 | Toyota | Tundra | SR Standard Cab Pickup 2-Door | 5.7L 5663CC 345Cu. In. V8 GAS DOHC Naturally Aspirated |
| 2014 | Toyota | Tundra | SR5 Crew Cab Pickup 4-Door | 4.6L 4608CC V8 GAS DOHC Naturally Aspirated |
| 2014 | Toyota | Tundra | SR5 Crew Cab Pickup 4-Door | 5.7L 5663CC 345Cu. In. V8 FLEX DOHC Naturally Aspirated |
| 2014 | Toyota | Tundra | SR5 Crew Cab Pickup 4-Door | 5.7L 5663CC 345Cu. In. V8 GAS DOHC Naturally Aspirated |
| 2014 | Toyota | Tundra | SR5 Extended Crew Cab Pickup 4-Door | 4.6L 4608CC V8 GAS DOHC Naturally Aspirated |
| 2014 | Toyota | Tundra | SR5 Extended Crew Cab Pickup 4-Door | 5.7L 5663CC 345Cu. In. V8 FLEX DOHC Naturally Aspirated |
| 2014 | Toyota | Tundra | SR5 Extended Crew Cab Pickup 4-Door | 5.7L 5663CC 345Cu. In. V8 GAS DOHC Naturally Aspirated |
| 2014 | Toyota | Venza | AWD Wagon 4-Door | 2.7L 2672CC 163Cu. In. l4 GAS DOHC Naturally Aspirated |
| 2014 | Toyota | Venza | AWD Wagon 4-Door | 3.5L 3456CC V6 GAS DOHC Naturally Aspirated |
| 2014 | Toyota | Venza | Base Wagon 4-Door | 2.7L 2672CC 163Cu. In. l4 GAS DOHC Naturally Aspirated |
| 2014 | Toyota | Venza | Base Wagon 4-Door | 3.5L 3456CC V6 GAS DOHC Naturally Aspirated |
| 2014 | Toyota | Venza | LE Wagon 4-Door | 2.7L 2672CC 163Cu. In. l4 GAS DOHC Naturally Aspirated |
| 2014 | Toyota | Venza | LE Wagon 4-Door | 3.5L 3456CC V6 GAS DOHC Naturally Aspirated |
| 2014 | Toyota | Venza | Limited Wagon 4-Door | 3.5L 3456CC V6 GAS DOHC Naturally Aspirated |
| 2014 | Toyota | Venza | XLE Wagon 4-Door | 2.7L 2672CC 163Cu. In. l4 GAS DOHC Naturally Aspirated |
| 2014 | Toyota | Venza | XLE Wagon 4-Door | 3.5L 3456CC V6 GAS DOHC Naturally Aspirated |
| 2014 | Toyota | Yaris | CE Hatchback 2-Door | 1.5L 1497CC l4 GAS DOHC Naturally Aspirated |
| 2014 | Toyota | Yaris | CE Hatchback 4-Door | 1.5L 1497CC l4 GAS DOHC Naturally Aspirated |
| 2014 | Toyota | Yaris | L Hatchback 2-Door | 1.5L 1497CC l4 GAS DOHC Naturally Aspirated |
| 2014 | Toyota | Yaris | L Hatchback 4-Door | 1.5L 1497CC l4 GAS DOHC Naturally Aspirated |
| 2014 | Toyota | Yaris | LE Hatchback 2-Door | 1.5L 1497CC l4 GAS DOHC Naturally Aspirated |
| 2014 | Toyota | Yaris | LE Hatchback 4-Door | 1.5L 1497CC l4 GAS DOHC Naturally Aspirated |
| 2014 | Toyota | Yaris | SE Hatchback 4-Door | 1.5L 1497CC l4 GAS DOHC Naturally Aspirated |
| 2013 | Scion | FR-S | Base Coupe 2-Door | 2.0L 1998CC 122Cu. In. H4 GAS DOHC Naturally Aspirated |
| 2013 | Scion | iQ | Base Hatchback 2-Door | 1.3L 1329CC l4 GAS DOHC Naturally Aspirated |
| 2013 | Scion | tC | Base Coupe 2-Door | 2.5L 2494CC 152Cu. In. l4 GAS DOHC Naturally Aspirated |
| 2013 | Scion | xB | Base Wagon 4-Door | 2.4L 2362CC l4 GAS DOHC Naturally Aspirated |
| 2013 | Suzuki | Grand Vitara | 4x4 Sport Utility 4-Door | 2.4L 2393CC 146Cu. In. l4 GAS DOHC Naturally Aspirated |
| 2013 | Suzuki | Grand Vitara | Base Sport Utility 4-Door | 2.4L 2393CC l4 GAS DOHC Naturally Aspirated |
| 2013 | Suzuki | Grand Vitara | GL Sport Utility 4-Door | 2.4L 2393CC l4 GAS DOHC Naturally Aspirated |
| 2013 | Suzuki | Grand Vitara | GLS Sport Utility 4-Door | 2.4L 2393CC l4 GAS DOHC Naturally Aspirated |
| 2013 | Suzuki | Grand Vitara | JLX Sport Utility 4-Door | 2.4L 2393CC l4 GAS DOHC Naturally Aspirated |
| 2013 | Suzuki | Grand Vitara | JLX-L Sport Utility 4-Door | 2.4L 2393CC l4 GAS DOHC Naturally Aspirated |
| 2013 | Suzuki | Grand Vitara | JX Sport Utility 4-Door | 2.4L 2393CC l4 GAS DOHC Naturally Aspirated |
| 2013 | Suzuki | Grand Vitara | Limited Sport Utility 4-Door | 2.4L 2393CC l4 GAS DOHC Naturally Aspirated |
| 2013 | Suzuki | Grand Vitara | Premium Sport Utility 4-Door | 2.4L 2393CC l4 GAS DOHC Naturally Aspirated |
| 2013 | Suzuki | Grand Vitara | Urban Sport Utility 4-Door | 2.4L 2393CC l4 GAS DOHC Naturally Aspirated |
| 2013 | Toyota | Tacoma | Base Crew Cab Pickup 4-Door | 2.7L 2694CC l4 GAS DOHC Naturally Aspirated |
| 2013 | Toyota | Tacoma | Base Crew Cab Pickup 4-Door | 4.0L 3956CC 241Cu. In. V6 GAS DOHC Naturally Aspirated |
| 2013 | Toyota | Tacoma | Base Extended Cab Pickup 4-Door | 2.7L 2694CC l4 GAS DOHC Naturally Aspirated |
| 2013 | Toyota | Tacoma | Base Extended Cab Pickup 4-Door | 4.0L 3956CC 241Cu. In. V6 GAS DOHC Naturally Aspirated |
| 2013 | Toyota | Tacoma | Base Standard Cab Pickup 2-Door | 2.7L 2694CC l4 GAS DOHC Naturally Aspirated |
| 2013 | Toyota | Tacoma | Base Standard Cab Pickup 2-Door | 4.0L 3956CC 241Cu. In. V6 GAS DOHC Naturally Aspirated |
| 2013 | Toyota | Tacoma | Pre Runner Crew Cab Pickup 4-Door | 2.7L 2694CC l4 GAS DOHC Naturally Aspirated |
| 2013 | Toyota | Tacoma | Pre Runner Crew Cab Pickup 4-Door | 4.0L 3956CC 241Cu. In. V6 GAS DOHC Naturally Aspirated |
| 2013 | Toyota | Tacoma | Pre Runner Extended Cab Pickup 4-Door | 2.7L 2694CC l4 GAS DOHC Naturally Aspirated |
| 2013 | Toyota | Tacoma | Pre Runner Extended Cab Pickup 4-Door | 4.0L 3956CC 241Cu. In. V6 GAS DOHC Naturally Aspirated |
| 2013 | Toyota | Tacoma | TRD Sport Crew Cab Pickup 4-Door | 4.0L 4000CC 244Cu. In. V6 GAS DOHC Naturally Aspirated |
| 2013 | Toyota | Tacoma | X-Runner Extended Cab Pickup 4-Door | 4.0L 3956CC 241Cu. In. V6 GAS DOHC Naturally Aspirated |
| 2013 | Toyota | Tundra | Base Crew Cab Pickup 4-Door | 4.0L 3956CC 241Cu. In. V6 GAS DOHC Naturally Aspirated |
| 2013 | Toyota | Tundra | Base Crew Cab Pickup 4-Door | 4.6L 4608CC V8 GAS DOHC Naturally Aspirated |
| 2013 | Toyota | Tundra | Base Crew Cab Pickup 4-Door | 5.7L 5663CC 345Cu. In. V8 FLEX DOHC Naturally Aspirated |
| 2013 | Toyota | Tundra | Base Crew Cab Pickup 4-Door | 5.7L 5663CC 345Cu. In. V8 GAS DOHC Naturally Aspirated |
| 2013 | Toyota | Tundra | Base Extended Crew Cab Pickup 4-Door | 4.0L 3956CC 241Cu. In. V6 GAS DOHC Naturally Aspirated |
| 2013 | Toyota | Tundra | Base Extended Crew Cab Pickup 4-Door | 4.6L 4608CC V8 GAS DOHC Naturally Aspirated |
| 2013 | Toyota | Tundra | Base Extended Crew Cab Pickup 4-Door | 5.7L 5663CC 345Cu. In. V8 FLEX DOHC Naturally Aspirated |
| 2013 | Toyota | Tundra | Base Extended Crew Cab Pickup 4-Door | 5.7L 5663CC 345Cu. In. V8 GAS DOHC Naturally Aspirated |
| 2013 | Toyota | Tundra | Base Standard Cab Pickup 2-Door | 4.0L 3956CC 241Cu. In. V6 GAS DOHC Naturally Aspirated |
| 2013 | Toyota | Tundra | Base Standard Cab Pickup 2-Door | 4.6L 4608CC V8 GAS DOHC Naturally Aspirated |
| 2013 | Toyota | Tundra | Base Standard Cab Pickup 2-Door | 5.7L 5663CC 345Cu. In. V8 FLEX DOHC Naturally Aspirated |
| 2013 | Toyota | Tundra | Base Standard Cab Pickup 2-Door | 5.7L 5663CC 345Cu. In. V8 GAS DOHC Naturally Aspirated |
| 2013 | Toyota | Tundra | Limited Crew Cab Pickup 4-Door | 5.7L 5663CC 345Cu. In. V8 FLEX DOHC Naturally Aspirated |
| 2013 | Toyota | Tundra | Limited Crew Cab Pickup 4-Door | 5.7L 5663CC 345Cu. In. V8 GAS DOHC Naturally Aspirated |
| 2013 | Toyota | Tundra | Limited Crew Cab Pickup 4-Door | 5.7L 5663CC 346Cu. In. V8 GAS DOHC Naturally Aspirated |
| 2013 | Toyota | Tundra | Limited Extended Crew Cab Pickup 4-Door | 5.7L 5663CC 345Cu. In. V8 FLEX DOHC Naturally Aspirated |
| 2013 | Toyota | Tundra | Limited Extended Crew Cab Pickup 4-Door | 5.7L 5663CC 345Cu. In. V8 GAS DOHC Naturally Aspirated |
| 2013 | Toyota | Tundra | SR5 Crew Cab Pickup 4-Door | 4.6L 4608CC V8 GAS DOHC Naturally Aspirated |
| 2013 | Toyota | Tundra | SR5 Crew Cab Pickup 4-Door | 5.7L 5663CC 345Cu. In. V8 FLEX DOHC Naturally Aspirated |
| 2013 | Toyota | Tundra | SR5 Crew Cab Pickup 4-Door | 5.7L 5663CC 345Cu. In. V8 GAS DOHC Naturally Aspirated |
| 2013 | Toyota | Tundra | SR5 Crew Cab Pickup 4-Door | 5.7L 5700CC 348Cu. In. V8 GAS DOHC Naturally Aspirated |
| 2013 | Toyota | Tundra | SR5 Extended Crew Cab Pickup 4-Door | 4.6L 4608CC V8 GAS DOHC Naturally Aspirated |
| 2013 | Toyota | Tundra | SR5 Extended Crew Cab Pickup 4-Door | 5.7L 5663CC 345Cu. In. V8 FLEX DOHC Naturally Aspirated |
| 2013 | Toyota | Tundra | SR5 Extended Crew Cab Pickup 4-Door | 5.7L 5663CC 345Cu. In. V8 GAS DOHC Naturally Aspirated |
| 2013 | Toyota | Venza | AWD Wagon 4-Door | 2.7L 2672CC 163Cu. In. l4 GAS DOHC Naturally Aspirated |
| 2013 | Toyota | Venza | AWD Wagon 4-Door | 3.5L 3456CC V6 GAS DOHC Naturally Aspirated |
| 2013 | Toyota | Venza | Base Wagon 4-Door | 2.7L 2672CC 163Cu. In. l4 GAS DOHC Naturally Aspirated |
| 2013 | Toyota | Venza | Base Wagon 4-Door | 3.5L 3456CC V6 GAS DOHC Naturally Aspirated |
| 2013 | Toyota | Venza | LE Wagon 4-Door | 2.7L 2672CC 163Cu. In. l4 GAS DOHC Naturally Aspirated |
| 2013 | Toyota | Venza | LE Wagon 4-Door | 3.5L 3456CC V6 GAS DOHC Naturally Aspirated |
| 2013 | Toyota | Venza | Limited Wagon 4-Door | 3.5L 3456CC V6 GAS DOHC Naturally Aspirated |
| 2013 | Toyota | Venza | XLE Wagon 4-Door | 2.7L 2672CC 163Cu. In. l4 GAS DOHC Naturally Aspirated |
| 2013 | Toyota | Venza | XLE Wagon 4-Door | 3.5L 3456CC V6 GAS DOHC Naturally Aspirated |
| 2013 | Toyota | Yaris | CE Hatchback 2-Door | 1.5L 1497CC l4 GAS DOHC Naturally Aspirated |
| 2013 | Toyota | Yaris | L Hatchback 2-Door | 1.5L 1497CC l4 GAS DOHC Naturally Aspirated |
| 2013 | Toyota | Yaris | L Hatchback 4-Door | 1.5L 1497CC l4 GAS DOHC Naturally Aspirated |
| 2013 | Toyota | Yaris | LE Hatchback 2-Door | 1.5L 1497CC l4 GAS DOHC Naturally Aspirated |
| 2013 | Toyota | Yaris | LE Hatchback 4-Door | 1.5L 1497CC l4 GAS DOHC Naturally Aspirated |
| 2013 | Toyota | Yaris | SE Hatchback 4-Door | 1.5L 1497CC l4 GAS DOHC Naturally Aspirated |
| 2012 | Scion | iQ | Base Hatchback 2-Door | 1.3L 1329CC l4 GAS DOHC Naturally Aspirated |
| 2012 | Scion | tC | Base Coupe 2-Door | 2.5L 2494CC 152Cu. In. l4 GAS DOHC Naturally Aspirated |
| 2012 | Scion | xB | Base Wagon 4-Door | 2.4L 2362CC l4 GAS DOHC Naturally Aspirated |
| 2012 | Suzuki | Equator | Base Extended Cab Pickup 4-Door | 2.5L 2488CC 152Cu. In. l4 GAS DOHC Naturally Aspirated |
| 2012 | Suzuki | Equator | Premium Extended Cab Pickup 4-Door | 2.5L 2488CC 152Cu. In. l4 GAS DOHC Naturally Aspirated |
| 2012 | Suzuki | Equator | RMZ-4 Crew Cab Pickup 4-Door | 4.0L 3954CC V6 GAS DOHC Naturally Aspirated |
| 2012 | Suzuki | Equator | Sport Crew Cab Pickup 4-Door | 4.0L 3954CC V6 GAS DOHC Naturally Aspirated |
| 2012 | Suzuki | Equator | Sport Extended Cab Pickup 4-Door | 4.0L 3954CC V6 GAS DOHC Naturally Aspirated |
| 2012 | Suzuki | Grand Vitara | 4x4 Sport Utility 4-Door | 2.4L 2393CC 146Cu. In. l4 GAS DOHC Naturally Aspirated |
| 2012 | Suzuki | Grand Vitara | Base Sport Utility 4-Door | 2.4L 2393CC 146Cu. In. l4 GAS DOHC Naturally Aspirated |
| 2012 | Suzuki | Grand Vitara | Base Sport Utility 4-Door | 2.4L 2393CC l4 GAS DOHC Naturally Aspirated |
| 2012 | Suzuki | Grand Vitara | GL Sport Utility 4-Door | 2.4L 2393CC l4 GAS DOHC Naturally Aspirated |
| 2012 | Suzuki | Grand Vitara | GLS Sport Utility 4-Door | 2.4L 2393CC l4 GAS DOHC Naturally Aspirated |
| 2012 | Suzuki | Grand Vitara | JLX Sport Utility 4-Door | 2.4L 2393CC l4 GAS DOHC Naturally Aspirated |
| 2012 | Suzuki | Grand Vitara | JLX-L Sport Utility 4-Door | 2.4L 2393CC l4 GAS DOHC Naturally Aspirated |
| 2012 | Suzuki | Grand Vitara | JX Sport Utility 4-Door | 2.4L 2393CC l4 GAS DOHC Naturally Aspirated |
| 2012 | Toyota | Tacoma | Base Crew Cab Pickup 4-Door | 2.7L 2694CC l4 GAS DOHC Naturally Aspirated |
| 2012 | Toyota | Tacoma | Base Crew Cab Pickup 4-Door | 4.0L 3956CC 241Cu. In. V6 GAS DOHC Naturally Aspirated |
| 2012 | Toyota | Tacoma | Base Extended Cab Pickup 4-Door | 2.7L 2694CC l4 GAS DOHC Naturally Aspirated |
| 2012 | Toyota | Tacoma | Base Extended Cab Pickup 4-Door | 4.0L 3956CC 241Cu. In. V6 GAS DOHC Naturally Aspirated |
| 2012 | Toyota | Tacoma | Base Standard Cab Pickup 2-Door | 2.7L 2694CC l4 GAS DOHC Naturally Aspirated |
| 2012 | Toyota | Tacoma | Base Standard Cab Pickup 2-Door | 4.0L 3956CC 241Cu. In. V6 GAS DOHC Naturally Aspirated |
| 2012 | Toyota | Tacoma | Pre Runner Crew Cab Pickup 4-Door | 2.7L 2694CC l4 GAS DOHC Naturally Aspirated |
| 2012 | Toyota | Tacoma | Pre Runner Crew Cab Pickup 4-Door | 4.0L 3956CC 241Cu. In. V6 GAS DOHC Naturally Aspirated |
| 2012 | Toyota | Tacoma | Pre Runner Extended Cab Pickup 4-Door | 2.7L 2694CC l4 GAS DOHC Naturally Aspirated |
| 2012 | Toyota | Tacoma | Pre Runner Extended Cab Pickup 4-Door | 4.0L 3956CC 241Cu. In. V6 GAS DOHC Naturally Aspirated |
| 2012 | Toyota | Tacoma | TRD Sport Crew Cab Pickup 4-Door | 4.0L 4000CC 244Cu. In. V6 GAS DOHC Naturally Aspirated |
| 2012 | Toyota | Tacoma | X-Runner Extended Cab Pickup 4-Door | 4.0L 3956CC 241Cu. In. V6 GAS DOHC Naturally Aspirated |
| 2012 | Toyota | Tundra | Base Crew Cab Pickup 4-Door | 4.0L 3956CC 241Cu. In. V6 GAS DOHC Naturally Aspirated |
| 2012 | Toyota | Tundra | Base Crew Cab Pickup 4-Door | 4.6L 4608CC V8 GAS DOHC Naturally Aspirated |
| 2012 | Toyota | Tundra | Base Crew Cab Pickup 4-Door | 5.7L 5663CC 345Cu. In. V8 FLEX DOHC Naturally Aspirated |
| 2012 | Toyota | Tundra | Base Crew Cab Pickup 4-Door | 5.7L 5663CC 345Cu. In. V8 GAS DOHC Naturally Aspirated |
| 2012 | Toyota | Tundra | Base Extended Crew Cab Pickup 4-Door | 4.0L 3956CC 241Cu. In. V6 GAS DOHC Naturally Aspirated |
| 2012 | Toyota | Tundra | Base Extended Crew Cab Pickup 4-Door | 4.6L 4608CC V8 GAS DOHC Naturally Aspirated |
| 2012 | Toyota | Tundra | Base Extended Crew Cab Pickup 4-Door | 5.7L 5663CC 345Cu. In. V8 FLEX DOHC Naturally Aspirated |
| 2012 | Toyota | Tundra | Base Extended Crew Cab Pickup 4-Door | 5.7L 5663CC 345Cu. In. V8 GAS DOHC Naturally Aspirated |
| 2012 | Toyota | Tundra | Base Standard Cab Pickup 2-Door | 4.0L 3956CC 241Cu. In. V6 GAS DOHC Naturally Aspirated |
| 2012 | Toyota | Tundra | Base Standard Cab Pickup 2-Door | 4.6L 4608CC V8 GAS DOHC Naturally Aspirated |
| 2012 | Toyota | Tundra | Base Standard Cab Pickup 2-Door | 5.7L 5663CC 345Cu. In. V8 FLEX DOHC Naturally Aspirated |
| 2012 | Toyota | Tundra | Base Standard Cab Pickup 2-Door | 5.7L 5663CC 345Cu. In. V8 GAS DOHC Naturally Aspirated |
| 2012 | Toyota | Tundra | Limited Crew Cab Pickup 4-Door | 5.7L 5663CC 345Cu. In. V8 FLEX DOHC Naturally Aspirated |
| 2012 | Toyota | Tundra | Limited Crew Cab Pickup 4-Door | 5.7L 5663CC 345Cu. In. V8 GAS DOHC Naturally Aspirated |
| 2012 | Toyota | Tundra | Limited Crew Cab Pickup 4-Door | 5.7L 5663CC 346Cu. In. V8 GAS DOHC Naturally Aspirated |
| 2012 | Toyota | Tundra | Limited Extended Crew Cab Pickup 4-Door | 5.7L 5663CC 345Cu. In. V8 FLEX DOHC Naturally Aspirated |
| 2012 | Toyota | Tundra | Limited Extended Crew Cab Pickup 4-Door | 5.7L 5663CC 345Cu. In. V8 GAS DOHC Naturally Aspirated |
| 2012 | Toyota | Tundra | SR5 Crew Cab Pickup 4-Door | 5.7L 5700CC 348Cu. In. V8 GAS DOHC Naturally Aspirated |
| 2012 | Toyota | Venza | AWD V6 Wagon 4-Door | 3.5L 3456CC V6 GAS DOHC Naturally Aspirated |
| 2012 | Toyota | Venza | AWD Wagon 4-Door | 2.7L 2672CC 163Cu. In. l4 GAS DOHC Naturally Aspirated |
| 2012 | Toyota | Venza | Base Wagon 4-Door | 2.7L 2672CC 163Cu. In. l4 GAS DOHC Naturally Aspirated |
| 2012 | Toyota | Venza | LE Wagon 4-Door | 2.7L 2672CC 163Cu. In. l4 GAS DOHC Naturally Aspirated |
| 2012 | Toyota | Venza | LE Wagon 4-Door | 3.5L 3456CC V6 GAS DOHC Naturally Aspirated |
| 2012 | Toyota | Venza | Limited Wagon 4-Door | 3.5L 3456CC V6 GAS DOHC Naturally Aspirated |
| 2012 | Toyota | Venza | V6 Wagon 4-Door | 3.5L 3456CC V6 GAS DOHC Naturally Aspirated |
| 2012 | Toyota | Venza | XLE Wagon 4-Door | 2.7L 2672CC 163Cu. In. l4 GAS DOHC Naturally Aspirated |
| 2012 | Toyota | Venza | XLE Wagon 4-Door | 3.5L 3456CC V6 GAS DOHC Naturally Aspirated |
| 2012 | Toyota | Yaris | Base Sedan 4-Door | 1.5L 1497CC l4 GAS DOHC Naturally Aspirated |
| 2012 | Toyota | Yaris | CE Hatchback 4-Door | 1.5L 1497CC l4 GAS DOHC Naturally Aspirated |
| 2012 | Toyota | Yaris | L Hatchback 2-Door | 1.5L 1497CC l4 GAS DOHC Naturally Aspirated |
| 2012 | Toyota | Yaris | L Hatchback 4-Door | 1.5L 1497CC l4 GAS DOHC Naturally Aspirated |
| 2012 | Toyota | Yaris | LE Hatchback 2-Door | 1.5L 1497CC l4 GAS DOHC Naturally Aspirated |
| 2012 | Toyota | Yaris | LE Hatchback 4-Door | 1.5L 1497CC l4 GAS DOHC Naturally Aspirated |
| 2012 | Toyota | Yaris | SE Hatchback 4-Door | 1.5L 1497CC l4 GAS DOHC Naturally Aspirated |
| 2011 | Scion | tC | Base Coupe 2-Door | 2.5L 2494CC 152Cu. In. l4 GAS DOHC Naturally Aspirated |
| 2011 | Scion | xB | Base Wagon 4-Door | 2.4L 2362CC l4 GAS DOHC Naturally Aspirated |
| 2011 | Suzuki | Equator | Base Extended Cab Pickup 4-Door | 2.5L 2488CC 152Cu. In. l4 GAS DOHC Naturally Aspirated |
| 2011 | Suzuki | Equator | Premium Extended Cab Pickup 4-Door | 2.5L 2488CC 152Cu. In. l4 GAS DOHC Naturally Aspirated |
| 2011 | Suzuki | Equator | RMZ-4 Crew Cab Pickup 4-Door | 4.0L 3954CC V6 GAS DOHC Naturally Aspirated |
| 2011 | Suzuki | Equator | Sport Crew Cab Pickup 4-Door | 4.0L 3954CC V6 GAS DOHC Naturally Aspirated |
| 2011 | Suzuki | Equator | Sport Extended Cab Pickup 4-Door | 4.0L 3954CC V6 GAS DOHC Naturally Aspirated |
| 2011 | Toyota | Tacoma | Base Crew Cab Pickup 4-Door | 2.7L 2694CC l4 GAS DOHC Naturally Aspirated |
| 2011 | Toyota | Tacoma | Base Crew Cab Pickup 4-Door | 4.0L 3956CC 241Cu. In. V6 GAS DOHC Naturally Aspirated |
| 2011 | Toyota | Tacoma | Base Extended Cab Pickup 4-Door | 2.7L 2694CC l4 GAS DOHC Naturally Aspirated |
| 2011 | Toyota | Tacoma | Base Extended Cab Pickup 4-Door | 4.0L 3956CC 241Cu. In. V6 GAS DOHC Naturally Aspirated |
| 2011 | Toyota | Tacoma | Base Standard Cab Pickup 2-Door | 2.7L 2694CC l4 GAS DOHC Naturally Aspirated |
| 2011 | Toyota | Tacoma | Base Standard Cab Pickup 2-Door | 4.0L 3956CC 241Cu. In. V6 GAS DOHC Naturally Aspirated |
| 2011 | Toyota | Tacoma | Pre Runner Crew Cab Pickup 4-Door | 2.7L 2694CC l4 GAS DOHC Naturally Aspirated |
| 2011 | Toyota | Tacoma | Pre Runner Crew Cab Pickup 4-Door | 4.0L 3956CC 241Cu. In. V6 GAS DOHC Naturally Aspirated |
| 2011 | Toyota | Tacoma | Pre Runner Extended Cab Pickup 4-Door | 2.7L 2694CC l4 GAS DOHC Naturally Aspirated |
| 2011 | Toyota | Tacoma | Pre Runner Extended Cab Pickup 4-Door | 4.0L 3956CC 241Cu. In. V6 GAS DOHC Naturally Aspirated |
| 2011 | Toyota | Tacoma | TRD Sport Crew Cab Pickup 4-Door | 4.0L 4000CC 244Cu. In. V6 GAS DOHC Naturally Aspirated |
| 2011 | Toyota | Tacoma | X-Runner Extended Cab Pickup 4-Door | 4.0L 3956CC 241Cu. In. V6 GAS DOHC Naturally Aspirated |
| 2011 | Toyota | Tundra | Base Crew Cab Pickup 4-Door | 4.0L 3956CC 241Cu. In. V6 GAS DOHC Naturally Aspirated |
| 2011 | Toyota | Tundra | Base Crew Cab Pickup 4-Door | 4.6L 4608CC V8 GAS DOHC Naturally Aspirated |
| 2011 | Toyota | Tundra | Base Crew Cab Pickup 4-Door | 5.7L 5663CC 345Cu. In. V8 FLEX DOHC Naturally Aspirated |
| 2011 | Toyota | Tundra | Base Crew Cab Pickup 4-Door | 5.7L 5663CC 345Cu. In. V8 GAS DOHC Naturally Aspirated |
| 2011 | Toyota | Tundra | Base Extended Crew Cab Pickup 4-Door | 4.0L 3956CC 241Cu. In. V6 GAS DOHC Naturally Aspirated |
| 2011 | Toyota | Tundra | Base Extended Crew Cab Pickup 4-Door | 4.6L 4608CC V8 GAS DOHC Naturally Aspirated |
| 2011 | Toyota | Tundra | Base Extended Crew Cab Pickup 4-Door | 5.7L 5663CC 345Cu. In. V8 FLEX DOHC Naturally Aspirated |
| 2011 | Toyota | Tundra | Base Extended Crew Cab Pickup 4-Door | 5.7L 5663CC 345Cu. In. V8 GAS DOHC Naturally Aspirated |
| 2011 | Toyota | Tundra | Base Standard Cab Pickup 2-Door | 4.0L 3956CC 241Cu. In. V6 GAS DOHC Naturally Aspirated |
| 2011 | Toyota | Tundra | Base Standard Cab Pickup 2-Door | 4.6L 4608CC V8 GAS DOHC Naturally Aspirated |
| 2011 | Toyota | Tundra | Base Standard Cab Pickup 2-Door | 5.7L 5663CC 345Cu. In. V8 FLEX DOHC Naturally Aspirated |
| 2011 | Toyota | Tundra | Base Standard Cab Pickup 2-Door | 5.7L 5663CC 345Cu. In. V8 GAS DOHC Naturally Aspirated |
| 2011 | Toyota | Tundra | Limited Crew Cab Pickup 4-Door | 5.7L 5663CC 345Cu. In. V8 FLEX DOHC Naturally Aspirated |
| 2011 | Toyota | Tundra | Limited Crew Cab Pickup 4-Door | 5.7L 5663CC 345Cu. In. V8 GAS DOHC Naturally Aspirated |
| 2011 | Toyota | Tundra | Limited Crew Cab Pickup 4-Door | 5.7L 5700CC 348Cu. In. V8 GAS DOHC Naturally Aspirated |
| 2011 | Toyota | Tundra | Limited Extended Crew Cab Pickup 4-Door | 5.7L 5663CC 345Cu. In. V8 FLEX DOHC Naturally Aspirated |
| 2011 | Toyota | Tundra | Limited Extended Crew Cab Pickup 4-Door | 5.7L 5663CC 345Cu. In. V8 GAS DOHC Naturally Aspirated |
| 2011 | Toyota | Tundra | SR5 Crew Cab Pickup 4-Door | 4.0L 3956CC 241Cu. In. V6 GAS DOHC Naturally Aspirated |
| 2011 | Toyota | Tundra | SR5 Crew Cab Pickup 4-Door | 4.6L 4608CC V8 GAS DOHC Naturally Aspirated |
| 2011 | Toyota | Tundra | SR5 Crew Cab Pickup 4-Door | 5.7L 5663CC 345Cu. In. V8 FLEX DOHC Naturally Aspirated |
| 2011 | Toyota | Tundra | SR5 Crew Cab Pickup 4-Door | 5.7L 5663CC 345Cu. In. V8 GAS DOHC Naturally Aspirated |
| 2011 | Toyota | Tundra | SR5 Crew Cab Pickup 4-Door | 5.7L 5700CC 348Cu. In. V8 GAS DOHC Naturally Aspirated |
| 2011 | Toyota | Tundra | SR5 Extended Crew Cab Pickup 4-Door | 4.0L 3956CC 241Cu. In. V6 GAS DOHC Naturally Aspirated |
| 2011 | Toyota | Tundra | SR5 Extended Crew Cab Pickup 4-Door | 4.6L 4608CC V8 GAS DOHC Naturally Aspirated |
| 2011 | Toyota | Tundra | SR5 Extended Crew Cab Pickup 4-Door | 5.7L 5663CC 345Cu. In. V8 FLEX DOHC Naturally Aspirated |
| 2011 | Toyota | Tundra | SR5 Extended Crew Cab Pickup 4-Door | 5.7L 5663CC 345Cu. In. V8 GAS DOHC Naturally Aspirated |
| 2011 | Toyota | Venza | Base Wagon 4-Door | 2.7L 2672CC 163Cu. In. l4 GAS DOHC Naturally Aspirated |
| 2011 | Toyota | Venza | Base Wagon 4-Door | 3.5L 3456CC V6 GAS DOHC Naturally Aspirated |
| 2011 | Toyota | Yaris | Base Hatchback 2-Door | 1.5L 1497CC l4 GAS DOHC Naturally Aspirated |
| 2011 | Toyota | Yaris | Base Hatchback 4-Door | 1.5L 1497CC l4 GAS DOHC Naturally Aspirated |
| 2011 | Toyota | Yaris | Base Sedan 4-Door | 1.5L 1497CC l4 GAS DOHC Naturally Aspirated |
| 2010 | Scion | tC | Base Coupe 2-Door | 2.4L 2362CC l4 GAS DOHC Naturally Aspirated |
| 2010 | Scion | xB | Base Wagon 4-Door | 2.4L 2362CC l4 GAS DOHC Naturally Aspirated |
| 2010 | Suzuki | Equator | Base Extended Cab Pickup 4-Door | 2.5L 2488CC 152Cu. In. l4 GAS DOHC Naturally Aspirated |
| 2010 | Suzuki | Equator | Premium Extended Cab Pickup 4-Door | 2.5L 2488CC 152Cu. In. l4 GAS DOHC Naturally Aspirated |
| 2010 | Suzuki | Equator | RMZ-4 Crew Cab Pickup 4-Door | 4.0L 3954CC V6 GAS DOHC Naturally Aspirated |
| 2010 | Suzuki | Equator | Sport Crew Cab Pickup 4-Door | 4.0L 3954CC V6 GAS DOHC Naturally Aspirated |
| 2010 | Suzuki | Equator | Sport Extended Cab Pickup 4-Door | 4.0L 3954CC V6 GAS DOHC Naturally Aspirated |
| 2010 | Toyota | Tacoma | Base Crew Cab Pickup 4-Door | 2.7L 2694CC l4 GAS DOHC Naturally Aspirated |
| 2010 | Toyota | Tacoma | Base Crew Cab Pickup 4-Door | 4.0L 3956CC 241Cu. In. V6 GAS DOHC Naturally Aspirated |
| 2010 | Toyota | Tacoma | Base Extended Cab Pickup 4-Door | 2.7L 2694CC l4 GAS DOHC Naturally Aspirated |
| 2010 | Toyota | Tacoma | Base Extended Cab Pickup 4-Door | 4.0L 3956CC 241Cu. In. V6 GAS DOHC Naturally Aspirated |
| 2010 | Toyota | Tacoma | Base Standard Cab Pickup 2-Door | 2.7L 2694CC l4 GAS DOHC Naturally Aspirated |
| 2010 | Toyota | Tacoma | Base Standard Cab Pickup 2-Door | 4.0L 3956CC 241Cu. In. V6 GAS DOHC Naturally Aspirated |
| 2010 | Toyota | Tacoma | Pre Runner Crew Cab Pickup 4-Door | 2.7L 2694CC l4 GAS DOHC Naturally Aspirated |
| 2010 | Toyota | Tacoma | Pre Runner Crew Cab Pickup 4-Door | 4.0L 3956CC 241Cu. In. V6 GAS DOHC Naturally Aspirated |
| 2010 | Toyota | Tacoma | Pre Runner Extended Cab Pickup 4-Door | 2.7L 2694CC l4 GAS DOHC Naturally Aspirated |
| 2010 | Toyota | Tacoma | Pre Runner Extended Cab Pickup 4-Door | 4.0L 3956CC 241Cu. In. V6 GAS DOHC Naturally Aspirated |
| 2010 | Toyota | Tacoma | Pre Runner Standard Cab Pickup 2-Door | 2.7L 2694CC l4 GAS DOHC Naturally Aspirated |
| 2010 | Toyota | Tacoma | Pre Runner Standard Cab Pickup 2-Door | 4.0L 3956CC 241Cu. In. V6 GAS DOHC Naturally Aspirated |
| 2010 | Toyota | Tacoma | TRD Sport Crew Cab Pickup 4-Door | 4.0L 4000CC 244Cu. In. V6 GAS DOHC Naturally Aspirated |
| 2010 | Toyota | Tacoma | X-Runner Extended Cab Pickup 4-Door | 4.0L 3956CC 241Cu. In. V6 GAS DOHC Naturally Aspirated |
| 2010 | Toyota | Tundra | Base Crew Cab Pickup 4-Door | 4.0L 3956CC 241Cu. In. V6 GAS DOHC Naturally Aspirated |
| 2010 | Toyota | Tundra | Base Crew Cab Pickup 4-Door | 4.6L 4608CC V8 GAS DOHC Naturally Aspirated |
| 2010 | Toyota | Tundra | Base Crew Cab Pickup 4-Door | 5.7L 5663CC 345Cu. In. V8 FLEX DOHC Naturally Aspirated |
| 2010 | Toyota | Tundra | Base Crew Cab Pickup 4-Door | 5.7L 5663CC 345Cu. In. V8 GAS DOHC Naturally Aspirated |
| 2010 | Toyota | Tundra | Base Extended Crew Cab Pickup 4-Door | 4.0L 3956CC 241Cu. In. V6 GAS DOHC Naturally Aspirated |
| 2010 | Toyota | Tundra | Base Extended Crew Cab Pickup 4-Door | 4.6L 4608CC V8 GAS DOHC Naturally Aspirated |
| 2010 | Toyota | Tundra | Base Extended Crew Cab Pickup 4-Door | 5.7L 5663CC 345Cu. In. V8 FLEX DOHC Naturally Aspirated |
| 2010 | Toyota | Tundra | Base Extended Crew Cab Pickup 4-Door | 5.7L 5663CC 345Cu. In. V8 GAS DOHC Naturally Aspirated |
| 2010 | Toyota | Tundra | Base Standard Cab Pickup 2-Door | 4.0L 3956CC 241Cu. In. V6 GAS DOHC Naturally Aspirated |
| 2010 | Toyota | Tundra | Base Standard Cab Pickup 2-Door | 4.6L 4608CC V8 GAS DOHC Naturally Aspirated |
| 2010 | Toyota | Tundra | Base Standard Cab Pickup 2-Door | 5.7L 5663CC 345Cu. In. V8 FLEX DOHC Naturally Aspirated |
| 2010 | Toyota | Tundra | Base Standard Cab Pickup 2-Door | 5.7L 5663CC 345Cu. In. V8 GAS DOHC Naturally Aspirated |
| 2010 | Toyota | Tundra | Limited Crew Cab Pickup 4-Door | 4.6L 4608CC V8 GAS DOHC Naturally Aspirated |
| 2010 | Toyota | Tundra | Limited Crew Cab Pickup 4-Door | 5.7L 5663CC 345Cu. In. V8 FLEX DOHC Naturally Aspirated |
| 2010 | Toyota | Tundra | Limited Crew Cab Pickup 4-Door | 5.7L 5663CC 345Cu. In. V8 GAS DOHC Naturally Aspirated |
| 2010 | Toyota | Tundra | Limited Crew Cab Pickup 4-Door | 5.7L 5700CC 348Cu. In. V8 GAS DOHC Naturally Aspirated |
| 2010 | Toyota | Tundra | Limited Extended Crew Cab Pickup 4-Door | 4.6L 4608CC V8 GAS DOHC Naturally Aspirated |
| 2010 | Toyota | Tundra | Limited Extended Crew Cab Pickup 4-Door | 5.7L 5663CC 345Cu. In. V8 FLEX DOHC Naturally Aspirated |
| 2010 | Toyota | Tundra | Limited Extended Crew Cab Pickup 4-Door | 5.7L 5663CC 345Cu. In. V8 GAS DOHC Naturally Aspirated |
| 2010 | Toyota | Tundra | Platinum Crew Cab Pickup 4-Door | 4.6L 4608CC V8 GAS DOHC Naturally Aspirated |
| 2010 | Toyota | Tundra | Platinum Crew Cab Pickup 4-Door | 5.7L 5663CC 345Cu. In. V8 FLEX DOHC Naturally Aspirated |
| 2010 | Toyota | Tundra | Platinum Crew Cab Pickup 4-Door | 5.7L 5663CC 345Cu. In. V8 GAS DOHC Naturally Aspirated |
| 2010 | Toyota | Tundra | Platinum Extended Crew Cab Pickup 4-Door | 4.6L 4608CC V8 GAS DOHC Naturally Aspirated |
| 2010 | Toyota | Tundra | Platinum Extended Crew Cab Pickup 4-Door | 5.7L 5663CC 345Cu. In. V8 FLEX DOHC Naturally Aspirated |
| 2010 | Toyota | Tundra | Platinum Extended Crew Cab Pickup 4-Door | 5.7L 5663CC 345Cu. In. V8 GAS DOHC Naturally Aspirated |
| 2010 | Toyota | Tundra | SR5 Crew Cab Pickup 4-Door | 4.0L 3956CC 241Cu. In. V6 GAS DOHC Naturally Aspirated |
| 2010 | Toyota | Tundra | SR5 Crew Cab Pickup 4-Door | 4.6L 4600CC 281Cu. In. V8 GAS DOHC Naturally Aspirated |
| 2010 | Toyota | Tundra | SR5 Crew Cab Pickup 4-Door | 4.6L 4608CC V8 GAS DOHC Naturally Aspirated |
| 2010 | Toyota | Tundra | SR5 Crew Cab Pickup 4-Door | 5.7L 5663CC 345Cu. In. V8 FLEX DOHC Naturally Aspirated |
| 2010 | Toyota | Tundra | SR5 Crew Cab Pickup 4-Door | 5.7L 5663CC 345Cu. In. V8 GAS DOHC Naturally Aspirated |
| 2010 | Toyota | Tundra | SR5 Crew Cab Pickup 4-Door | 5.7L 5700CC 348Cu. In. V8 GAS DOHC Naturally Aspirated |
| 2010 | Toyota | Tundra | SR5 Extended Crew Cab Pickup 4-Door | 4.0L 3956CC 241Cu. In. V6 GAS DOHC Naturally Aspirated |
| 2010 | Toyota | Tundra | SR5 Extended Crew Cab Pickup 4-Door | 4.6L 4608CC V8 GAS DOHC Naturally Aspirated |
| 2010 | Toyota | Tundra | SR5 Extended Crew Cab Pickup 4-Door | 5.7L 5663CC 345Cu. In. V8 FLEX DOHC Naturally Aspirated |
| 2010 | Toyota | Tundra | SR5 Extended Crew Cab Pickup 4-Door | 5.7L 5663CC 345Cu. In. V8 GAS DOHC Naturally Aspirated |
| 2010 | Toyota | Venza | Base Wagon 4-Door | 2.7L 2672CC 163Cu. In. l4 GAS DOHC Naturally Aspirated |
| 2010 | Toyota | Venza | Base Wagon 4-Door | 3.5L 3456CC V6 GAS DOHC Naturally Aspirated |
| 2010 | Toyota | Yaris | Base Hatchback 2-Door | 1.5L 1497CC l4 GAS DOHC Naturally Aspirated |
| 2010 | Toyota | Yaris | Base Hatchback 4-Door | 1.5L 1497CC l4 GAS DOHC Naturally Aspirated |
| 2010 | Toyota | Yaris | Base Sedan 4-Door | 1.5L 1497CC l4 GAS DOHC Naturally Aspirated |
| 2009 | Scion | xB | Base Wagon 4-Door | 2.4L 2362CC l4 GAS DOHC Naturally Aspirated |
| 2009 | Suzuki | Equator | Base Crew Cab Pickup 4-Door | 2.5L 2488CC 152Cu. In. l4 GAS DOHC Naturally Aspirated |
| 2009 | Suzuki | Equator | Base Crew Cab Pickup 4-Door | 4.0L 3954CC V6 GAS DOHC Naturally Aspirated |
| 2009 | Suzuki | Equator | Base Extended Cab Pickup 4-Door | 2.5L 2488CC 152Cu. In. l4 GAS DOHC Naturally Aspirated |
| 2009 | Suzuki | Equator | Base Extended Cab Pickup 4-Door | 4.0L 3954CC V6 GAS DOHC Naturally Aspirated |
| 2009 | Suzuki | Equator | JX Crew Cab Pickup 4-Door | 4.0L 3954CC V6 GAS DOHC Naturally Aspirated |
| 2009 | Suzuki | Equator | JX Extended Cab Pickup 4-Door | 4.0L 3954CC V6 GAS DOHC Naturally Aspirated |
| 2009 | Suzuki | Equator | Premium Extended Cab Pickup 4-Door | 2.5L 2488CC 152Cu. In. l4 GAS DOHC Naturally Aspirated |
| 2009 | Suzuki | Equator | RMZ-4 Crew Cab Pickup 4-Door | 4.0L 3954CC V6 GAS DOHC Naturally Aspirated |
| 2009 | Suzuki | Equator | Sport Crew Cab Pickup 4-Door | 4.0L 3954CC V6 GAS DOHC Naturally Aspirated |
| 2009 | Suzuki | Equator | Sport Extended Cab Pickup 4-Door | 4.0L 3954CC V6 GAS DOHC Naturally Aspirated |
| 2009 | Toyota | Tacoma | Base Crew Cab Pickup 4-Door | 2.7L 2694CC l4 GAS DOHC Naturally Aspirated |
| 2009 | Toyota | Tacoma | Base Crew Cab Pickup 4-Door | 4.0L 3956CC 241Cu. In. V6 GAS DOHC Naturally Aspirated |
| 2009 | Toyota | Tacoma | Base Extended Cab Pickup 4-Door | 2.7L 2694CC l4 GAS DOHC Naturally Aspirated |
| 2009 | Toyota | Tacoma | Base Extended Cab Pickup 4-Door | 4.0L 3956CC 241Cu. In. V6 GAS DOHC Naturally Aspirated |
| 2009 | Toyota | Tacoma | Base Standard Cab Pickup 2-Door | 2.7L 2694CC l4 GAS DOHC Naturally Aspirated |
| 2009 | Toyota | Tacoma | Base Standard Cab Pickup 2-Door | 4.0L 3956CC 241Cu. In. V6 GAS DOHC Naturally Aspirated |
| 2009 | Toyota | Tacoma | Pre Runner Crew Cab Pickup 4-Door | 2.7L 2694CC l4 GAS DOHC Naturally Aspirated |
| 2009 | Toyota | Tacoma | Pre Runner Crew Cab Pickup 4-Door | 4.0L 3956CC 241Cu. In. V6 GAS DOHC Naturally Aspirated |
| 2009 | Toyota | Tacoma | Pre Runner Extended Cab Pickup 4-Door | 2.7L 2694CC l4 GAS DOHC Naturally Aspirated |
| 2009 | Toyota | Tacoma | Pre Runner Extended Cab Pickup 4-Door | 4.0L 3956CC 241Cu. In. V6 GAS DOHC Naturally Aspirated |
| 2009 | Toyota | Tacoma | Pre Runner Standard Cab Pickup 2-Door | 2.7L 2694CC l4 GAS DOHC Naturally Aspirated |
| 2009 | Toyota | Tacoma | Pre Runner Standard Cab Pickup 2-Door | 4.0L 3956CC 241Cu. In. V6 GAS DOHC Naturally Aspirated |
| 2009 | Toyota | Tacoma | SR5 Prerunner Crew Cab Pickup 4-Door | -- |
| 2009 | Toyota | Tacoma | TRD Sport Prerunner Crew Cab Pickup 4-Door | -- |
| 2009 | Toyota | Tacoma | X-Runner Extended Cab Pickup 4-Door | 4.0L 3956CC 241Cu. In. V6 GAS DOHC Naturally Aspirated |
| 2009 | Toyota | Tundra | Base Crew Cab Pickup 4-Door | 4.0L 3956CC 241Cu. In. V6 GAS DOHC Naturally Aspirated |
| 2009 | Toyota | Tundra | Base Crew Cab Pickup 4-Door | 4.7L 4663CC 285Cu. In. V8 GAS DOHC Naturally Aspirated |
| 2009 | Toyota | Tundra | Base Crew Cab Pickup 4-Door | 5.7L 5663CC 345Cu. In. V8 FLEX DOHC Naturally Aspirated |
| 2009 | Toyota | Tundra | Base Crew Cab Pickup 4-Door | 5.7L 5663CC 345Cu. In. V8 GAS DOHC Naturally Aspirated |
| 2009 | Toyota | Tundra | Base Extended Crew Cab Pickup 4-Door | 4.0L 3956CC 241Cu. In. V6 GAS DOHC Naturally Aspirated |
| 2009 | Toyota | Tundra | Base Extended Crew Cab Pickup 4-Door | 4.7L 4663CC 285Cu. In. V8 GAS DOHC Naturally Aspirated |
| 2009 | Toyota | Tundra | Base Extended Crew Cab Pickup 4-Door | 5.7L 5663CC 345Cu. In. V8 FLEX DOHC Naturally Aspirated |
| 2009 | Toyota | Tundra | Base Extended Crew Cab Pickup 4-Door | 5.7L 5663CC 345Cu. In. V8 GAS DOHC Naturally Aspirated |
| 2009 | Toyota | Tundra | Base Standard Cab Pickup 2-Door | 4.0L 3956CC 241Cu. In. V6 GAS DOHC Naturally Aspirated |
| 2009 | Toyota | Tundra | Base Standard Cab Pickup 2-Door | 4.7L 4663CC 285Cu. In. V8 GAS DOHC Naturally Aspirated |
| 2009 | Toyota | Tundra | Base Standard Cab Pickup 2-Door | 5.7L 5663CC 345Cu. In. V8 FLEX DOHC Naturally Aspirated |
| 2009 | Toyota | Tundra | Base Standard Cab Pickup 2-Door | 5.7L 5663CC 345Cu. In. V8 GAS DOHC Naturally Aspirated |
| 2009 | Toyota | Tundra | Limited Crew Cab Pickup 4-Door | 4.7L 4663CC 285Cu. In. V8 GAS DOHC Naturally Aspirated |
| 2009 | Toyota | Tundra | Limited Crew Cab Pickup 4-Door | 5.7L 5663CC 345Cu. In. V8 FLEX DOHC Naturally Aspirated |
| 2009 | Toyota | Tundra | Limited Crew Cab Pickup 4-Door | 5.7L 5663CC 345Cu. In. V8 GAS DOHC Naturally Aspirated |
| 2009 | Toyota | Tundra | Limited Extended Crew Cab Pickup 4-Door | 4.7L 4663CC 285Cu. In. V8 GAS DOHC Naturally Aspirated |
| 2009 | Toyota | Tundra | Limited Extended Crew Cab Pickup 4-Door | 5.7L 5663CC 345Cu. In. V8 FLEX DOHC Naturally Aspirated |
| 2009 | Toyota | Tundra | Limited Extended Crew Cab Pickup 4-Door | 5.7L 5663CC 345Cu. In. V8 GAS DOHC Naturally Aspirated |
| 2009 | Toyota | Tundra | SR5 Crew Cab Pickup 4-Door | 4.0L 3956CC 241Cu. In. V6 GAS DOHC Naturally Aspirated |
| 2009 | Toyota | Tundra | SR5 Crew Cab Pickup 4-Door | 4.7L 4663CC 285Cu. In. V8 GAS DOHC Naturally Aspirated |
| 2009 | Toyota | Tundra | SR5 Crew Cab Pickup 4-Door | 5.7L 5663CC 345Cu. In. V8 FLEX DOHC Naturally Aspirated |
| 2009 | Toyota | Tundra | SR5 Crew Cab Pickup 4-Door | 5.7L 5663CC 345Cu. In. V8 GAS DOHC Naturally Aspirated |
| 2009 | Toyota | Tundra | SR5 Extended Crew Cab Pickup 4-Door | 4.0L 3956CC 241Cu. In. V6 GAS DOHC Naturally Aspirated |
| 2009 | Toyota | Tundra | SR5 Extended Crew Cab Pickup 4-Door | 4.7L 4663CC 285Cu. In. V8 GAS DOHC Naturally Aspirated |
| 2009 | Toyota | Tundra | SR5 Extended Crew Cab Pickup 4-Door | 5.7L 5663CC 345Cu. In. V8 FLEX DOHC Naturally Aspirated |
| 2009 | Toyota | Tundra | SR5 Extended Crew Cab Pickup 4-Door | 5.7L 5663CC 345Cu. In. V8 GAS DOHC Naturally Aspirated |
| 2009 | Toyota | Venza | Base Wagon 4-Door | 2.7L 2672CC 163Cu. In. l4 GAS DOHC Naturally Aspirated |
| 2009 | Toyota | Venza | Base Wagon 4-Door | 3.5L 3456CC V6 GAS DOHC Naturally Aspirated |
| 2009 | Toyota | Yaris | Base Hatchback 2-Door | 1.5L 1497CC l4 GAS DOHC Naturally Aspirated |
| 2009 | Toyota | Yaris | Base Hatchback 4-Door | 1.5L 1497CC l4 GAS DOHC Naturally Aspirated |
| 2009 | Toyota | Yaris | Base Sedan 4-Door | 1.5L 1497CC l4 GAS DOHC Naturally Aspirated |
| 2009 | Toyota | Yaris | Core Hatchback 4-Door | 1.5L 1497CC l4 GAS DOHC Naturally Aspirated |
| 2009 | Toyota | Yaris | Core Sedan 4-Door | 1.5L 1497CC l4 GAS DOHC Naturally Aspirated |
| 2009 | Toyota | Yaris | Premium Hatchback 4-Door | 1.5L 1497CC l4 GAS DOHC Naturally Aspirated |
| 2009 | Toyota | Yaris | Premium Sedan 4-Door | 1.5L 1497CC l4 GAS DOHC Naturally Aspirated |
| 2009 | Toyota | Yaris | RS Hatchback 2-Door | 1.5L 1497CC l4 GAS DOHC Naturally Aspirated |
| 2009 | Toyota | Yaris | S Hatchback 2-Door | 1.5L 1497CC l4 GAS DOHC Naturally Aspirated |
| 2009 | Toyota | Yaris | S Hatchback 4-Door | 1.5L 1497CC l4 GAS DOHC Naturally Aspirated |
| 2009 | Toyota | Yaris | S Sedan 4-Door | 1.5L 1497CC l4 GAS DOHC Naturally Aspirated |
| 2008 | Scion | xB | Base Wagon 4-Door | 2.4L 2362CC l4 GAS DOHC Naturally Aspirated |
| 2008 | Suzuki | Forenza | Base Sedan 4-Door | 2.0L 1998CC 122Cu. In. l4 GAS DOHC Naturally Aspirated |
| 2008 | Suzuki | Forenza | Base Wagon 4-Door | 2.0L 1998CC 122Cu. In. l4 GAS DOHC Naturally Aspirated |
| 2008 | Toyota | Solara | SE Convertible 2-Door | 2.4L 2362CC l4 GAS DOHC Naturally Aspirated |
| 2008 | Toyota | Solara | SE Convertible 2-Door | 3.3L 3300CC 202Cu. In. V6 GAS DOHC Naturally Aspirated |
| 2008 | Toyota | Solara | SE Coupe 2-Door | 2.4L 2362CC l4 GAS DOHC Naturally Aspirated |
| 2008 | Toyota | Solara | SE Coupe 2-Door | 3.3L 3300CC 202Cu. In. V6 GAS DOHC Naturally Aspirated |
| 2008 | Toyota | Solara | SLE Convertible 2-Door | 2.4L 2362CC l4 GAS DOHC Naturally Aspirated |
| 2008 | Toyota | Solara | SLE Convertible 2-Door | 3.3L 3300CC 202Cu. In. V6 GAS DOHC Naturally Aspirated |
| 2008 | Toyota | Solara | SLE Coupe 2-Door | 2.4L 2362CC l4 GAS DOHC Naturally Aspirated |
| 2008 | Toyota | Solara | SLE Coupe 2-Door | 3.3L 3300CC 202Cu. In. V6 GAS DOHC Naturally Aspirated |
| 2008 | Toyota | Solara | Sport Convertible 2-Door | 2.4L 2362CC l4 GAS DOHC Naturally Aspirated |
| 2008 | Toyota | Solara | Sport Convertible 2-Door | 3.3L 3300CC 202Cu. In. V6 GAS DOHC Naturally Aspirated |
| 2008 | Toyota | Solara | Sport Coupe 2-Door | 2.4L 2362CC l4 GAS DOHC Naturally Aspirated |
| 2008 | Toyota | Solara | Sport Coupe 2-Door | 3.3L 3300CC 202Cu. In. V6 GAS DOHC Naturally Aspirated |
| 2008 | Toyota | Tacoma | Base Crew Cab Pickup 4-Door | 2.7L 2694CC l4 GAS DOHC Naturally Aspirated |
| 2008 | Toyota | Tacoma | Base Crew Cab Pickup 4-Door | 4.0L 3956CC 241Cu. In. V6 GAS DOHC Naturally Aspirated |
| 2008 | Toyota | Tacoma | Base Extended Cab Pickup 4-Door | 2.7L 2694CC l4 GAS DOHC Naturally Aspirated |
| 2008 | Toyota | Tacoma | Base Extended Cab Pickup 4-Door | 4.0L 3956CC 241Cu. In. V6 GAS DOHC Naturally Aspirated |
| 2008 | Toyota | Tacoma | Base Standard Cab Pickup 2-Door | 2.7L 2694CC l4 GAS DOHC Naturally Aspirated |
| 2008 | Toyota | Tacoma | Base Standard Cab Pickup 2-Door | 4.0L 3956CC 241Cu. In. V6 GAS DOHC Naturally Aspirated |
| 2008 | Toyota | Tacoma | Pre Runner Crew Cab Pickup 4-Door | 2.7L 2694CC l4 GAS DOHC Naturally Aspirated |
| 2008 | Toyota | Tacoma | Pre Runner Crew Cab Pickup 4-Door | 4.0L 3956CC 241Cu. In. V6 GAS DOHC Naturally Aspirated |
| 2008 | Toyota | Tacoma | Pre Runner Extended Cab Pickup 4-Door | 2.7L 2694CC l4 GAS DOHC Naturally Aspirated |
| 2008 | Toyota | Tacoma | Pre Runner Extended Cab Pickup 4-Door | 4.0L 3956CC 241Cu. In. V6 GAS DOHC Naturally Aspirated |
| 2008 | Toyota | Tacoma | Pre Runner Standard Cab Pickup 2-Door | 2.7L 2694CC l4 GAS DOHC Naturally Aspirated |
| 2008 | Toyota | Tacoma | Pre Runner Standard Cab Pickup 2-Door | 4.0L 3956CC 241Cu. In. V6 GAS DOHC Naturally Aspirated |
| 2008 | Toyota | Tacoma | SR5 Prerunner Crew Cab Pickup 4-Door | -- |
| 2008 | Toyota | Tacoma | TRD Sport Prerunner Crew Cab Pickup 4-Door | -- |
| 2008 | Toyota | Tacoma | X-Runner Extended Cab Pickup 4-Door | 4.0L 3956CC 241Cu. In. V6 GAS DOHC Naturally Aspirated |
| 2008 | Toyota | Tundra | Base Crew Cab Pickup 4-Door | 4.0L 3956CC 241Cu. In. V6 GAS DOHC Naturally Aspirated |
| 2008 | Toyota | Tundra | Base Crew Cab Pickup 4-Door | 4.7L 4663CC 285Cu. In. V8 GAS DOHC Naturally Aspirated |
| 2008 | Toyota | Tundra | Base Crew Cab Pickup 4-Door | 5.7L 5663CC 345Cu. In. V8 GAS DOHC Naturally Aspirated |
| 2008 | Toyota | Tundra | Base Extended Crew Cab Pickup 4-Door | 4.0L 3956CC 241Cu. In. V6 GAS DOHC Naturally Aspirated |
| 2008 | Toyota | Tundra | Base Extended Crew Cab Pickup 4-Door | 4.7L 4663CC 285Cu. In. V8 GAS DOHC Naturally Aspirated |
| 2008 | Toyota | Tundra | Base Extended Crew Cab Pickup 4-Door | 5.7L 5663CC 345Cu. In. V8 GAS DOHC Naturally Aspirated |
| 2008 | Toyota | Tundra | Base Standard Cab Pickup 2-Door | 4.0L 3956CC 241Cu. In. V6 GAS DOHC Naturally Aspirated |
| 2008 | Toyota | Tundra | Base Standard Cab Pickup 2-Door | 4.7L 4663CC 285Cu. In. V8 GAS DOHC Naturally Aspirated |
| 2008 | Toyota | Tundra | Base Standard Cab Pickup 2-Door | 5.7L 5663CC 345Cu. In. V8 GAS DOHC Naturally Aspirated |
| 2008 | Toyota | Tundra | Limited Crew Cab Pickup 4-Door | 4.7L 4663CC 285Cu. In. V8 GAS DOHC Naturally Aspirated |
| 2008 | Toyota | Tundra | Limited Crew Cab Pickup 4-Door | 5.7L 5663CC 345Cu. In. V8 GAS DOHC Naturally Aspirated |
| 2008 | Toyota | Tundra | Limited Extended Crew Cab Pickup 4-Door | 4.7L 4663CC 285Cu. In. V8 GAS DOHC Naturally Aspirated |
| 2008 | Toyota | Tundra | Limited Extended Crew Cab Pickup 4-Door | 5.7L 5663CC 345Cu. In. V8 GAS DOHC Naturally Aspirated |
| 2008 | Toyota | Tundra | SR5 Crew Cab Pickup 4-Door | 4.0L 3956CC 241Cu. In. V6 GAS DOHC Naturally Aspirated |
| 2008 | Toyota | Tundra | SR5 Crew Cab Pickup 4-Door | 4.7L 4663CC 285Cu. In. V8 GAS DOHC Naturally Aspirated |
| 2008 | Toyota | Tundra | SR5 Crew Cab Pickup 4-Door | 5.7L 5663CC 345Cu. In. V8 GAS DOHC Naturally Aspirated |
| 2008 | Toyota | Tundra | SR5 Extended Crew Cab Pickup 4-Door | 4.0L 3956CC 241Cu. In. V6 GAS DOHC Naturally Aspirated |
| 2008 | Toyota | Tundra | SR5 Extended Crew Cab Pickup 4-Door | 4.7L 4663CC 285Cu. In. V8 GAS DOHC Naturally Aspirated |
| 2008 | Toyota | Tundra | SR5 Extended Crew Cab Pickup 4-Door | 5.7L 5663CC 345Cu. In. V8 GAS DOHC Naturally Aspirated |
| 2008 | Toyota | Yaris | Base Hatchback 2-Door | 1.5L 1497CC l4 GAS DOHC Naturally Aspirated |
| 2008 | Toyota | Yaris | Base Sedan 4-Door | 1.5L 1497CC l4 GAS DOHC Naturally Aspirated |
| 2008 | Toyota | Yaris | CE Hatchback 2-Door | 1.5L 1497CC l4 GAS DOHC Naturally Aspirated |
| 2008 | Toyota | Yaris | Core Hatchback 4-Door | 1.5L 1497CC l4 GAS DOHC Naturally Aspirated |
| 2008 | Toyota | Yaris | Core Sedan 4-Door | 1.5L 1497CC l4 GAS DOHC Naturally Aspirated |
| 2008 | Toyota | Yaris | LE Hatchback 4-Door | 1.5L 1497CC l4 GAS DOHC Naturally Aspirated |
| 2008 | Toyota | Yaris | Premium Hatchback 4-Door | 1.5L 1497CC l4 GAS DOHC Naturally Aspirated |
| 2008 | Toyota | Yaris | Premium Sedan 4-Door | 1.5L 1497CC l4 GAS DOHC Naturally Aspirated |
| 2008 | Toyota | Yaris | RS Hatchback 2-Door | 1.5L 1497CC l4 GAS DOHC Naturally Aspirated |
| 2008 | Toyota | Yaris | RS Hatchback 4-Door | 1.5L 1497CC l4 GAS DOHC Naturally Aspirated |
| 2008 | Toyota | Yaris | S Hatchback 2-Door | 1.5L 1497CC l4 GAS DOHC Naturally Aspirated |
| 2008 | Toyota | Yaris | S Sedan 4-Door | 1.5L 1497CC l4 GAS DOHC Naturally Aspirated |
| 2007 | Scion | tC | Base Coupe 2-Door | 2.4L 2398CC l4 GAS DOHC Naturally Aspirated |
| 2007 | Scion | tC | Spec Coupe 2-Door | 2.4L 2398CC l4 GAS DOHC Naturally Aspirated |
| 2007 | Suzuki | Aerio | Base Sedan 4-Door | 2.3L 2290CC 140Cu. In. l4 GAS DOHC Naturally Aspirated |
| 2007 | Suzuki | Aerio | GL Sedan 4-Door | 2.3L 2290CC 140Cu. In. l4 GAS DOHC Naturally Aspirated |
| 2007 | Suzuki | Aerio | GLS Sedan 4-Door | 2.3L 2290CC 140Cu. In. l4 GAS DOHC Naturally Aspirated |
| 2007 | Suzuki | Aerio | Premium Sedan 4-Door | 2.3L 2290CC 140Cu. In. l4 GAS DOHC Naturally Aspirated |
| 2007 | Suzuki | Forenza | Base Sedan 4-Door | 2.0L 1998CC 122Cu. In. l4 GAS DOHC Naturally Aspirated |
| 2007 | Suzuki | Forenza | Base Wagon 4-Door | 2.0L 1998CC 122Cu. In. l4 GAS DOHC Naturally Aspirated |
| 2007 | Toyota | Solara | SE Convertible 2-Door | 2.4L 2362CC l4 GAS DOHC Naturally Aspirated |
| 2007 | Toyota | Solara | SE Convertible 2-Door | 3.3L 3300CC 202Cu. In. V6 GAS DOHC Naturally Aspirated |
| 2007 | Toyota | Solara | SE Coupe 2-Door | 2.4L 2362CC l4 GAS DOHC Naturally Aspirated |
| 2007 | Toyota | Solara | SE Coupe 2-Door | 3.3L 3300CC 202Cu. In. V6 GAS DOHC Naturally Aspirated |
| 2007 | Toyota | Solara | SLE Convertible 2-Door | 2.4L 2362CC l4 GAS DOHC Naturally Aspirated |
| 2007 | Toyota | Solara | SLE Convertible 2-Door | 3.3L 3300CC 202Cu. In. V6 GAS DOHC Naturally Aspirated |
| 2007 | Toyota | Solara | SLE Coupe 2-Door | 2.4L 2362CC l4 GAS DOHC Naturally Aspirated |
| 2007 | Toyota | Solara | SLE Coupe 2-Door | 3.3L 3300CC 202Cu. In. V6 GAS DOHC Naturally Aspirated |
| 2007 | Toyota | Solara | Sport Convertible 2-Door | 2.4L 2362CC l4 GAS DOHC Naturally Aspirated |
| 2007 | Toyota | Solara | Sport Convertible 2-Door | 3.3L 3300CC 202Cu. In. V6 GAS DOHC Naturally Aspirated |
| 2007 | Toyota | Solara | Sport Coupe 2-Door | 2.4L 2362CC l4 GAS DOHC Naturally Aspirated |
| 2007 | Toyota | Solara | Sport Coupe 2-Door | 3.3L 3300CC 202Cu. In. V6 GAS DOHC Naturally Aspirated |
| 2007 | Toyota | Tacoma | Base Crew Cab Pickup 4-Door | 2.7L 2694CC l4 GAS DOHC Naturally Aspirated |
| 2007 | Toyota | Tacoma | Base Crew Cab Pickup 4-Door | 4.0L 3956CC 241Cu. In. V6 GAS DOHC Naturally Aspirated |
| 2007 | Toyota | Tacoma | Base Extended Cab Pickup 4-Door | 2.7L 2694CC l4 GAS DOHC Naturally Aspirated |
| 2007 | Toyota | Tacoma | Base Extended Cab Pickup 4-Door | 4.0L 3956CC 241Cu. In. V6 GAS DOHC Naturally Aspirated |
| 2007 | Toyota | Tacoma | Base Standard Cab Pickup 2-Door | 2.7L 2694CC l4 GAS DOHC Naturally Aspirated |
| 2007 | Toyota | Tacoma | Base Standard Cab Pickup 2-Door | 4.0L 3956CC 241Cu. In. V6 GAS DOHC Naturally Aspirated |
| 2007 | Toyota | Tacoma | Pre Runner Crew Cab Pickup 4-Door | 2.7L 2694CC l4 GAS DOHC Naturally Aspirated |
| 2007 | Toyota | Tacoma | Pre Runner Crew Cab Pickup 4-Door | 4.0L 3956CC 241Cu. In. V6 GAS DOHC Naturally Aspirated |
| 2007 | Toyota | Tacoma | Pre Runner Extended Cab Pickup 4-Door | 2.7L 2694CC l4 GAS DOHC Naturally Aspirated |
| 2007 | Toyota | Tacoma | Pre Runner Extended Cab Pickup 4-Door | 4.0L 3956CC 241Cu. In. V6 GAS DOHC Naturally Aspirated |
| 2007 | Toyota | Tacoma | Pre Runner Standard Cab Pickup 2-Door | 2.7L 2694CC l4 GAS DOHC Naturally Aspirated |
| 2007 | Toyota | Tacoma | Pre Runner Standard Cab Pickup 2-Door | 4.0L 3956CC 241Cu. In. V6 GAS DOHC Naturally Aspirated |
| 2007 | Toyota | Tacoma | SR5 Prerunner Crew Cab Pickup 4-Door | -- |
| 2007 | Toyota | Tacoma | TRD Sport Prerunner Crew Cab Pickup 4-Door | -- |
| 2007 | Toyota | Tacoma | X-Runner Extended Cab Pickup 4-Door | 4.0L 3956CC 241Cu. In. V6 GAS DOHC Naturally Aspirated |
| 2007 | Toyota | Tundra | Base Standard Cab Pickup 2-Door | 4.0L 3956CC 241Cu. In. V6 GAS DOHC Naturally Aspirated |
| 2007 | Toyota | Tundra | Base Standard Cab Pickup 2-Door | 4.7L 4663CC 285Cu. In. V8 GAS DOHC Naturally Aspirated |
| 2007 | Toyota | Tundra | Base Standard Cab Pickup 2-Door | 5.7L 5663CC 345Cu. In. V8 GAS DOHC Naturally Aspirated |
| 2007 | Toyota | Tundra | Limited Crew Cab Pickup 4-Door | 4.7L 4663CC 285Cu. In. V8 GAS DOHC Naturally Aspirated |
| 2007 | Toyota | Tundra | Limited Crew Cab Pickup 4-Door | 5.7L 5663CC 345Cu. In. V8 GAS DOHC Naturally Aspirated |
| 2007 | Toyota | Tundra | Limited Extended Crew Cab Pickup 4-Door | 4.7L 4663CC 285Cu. In. V8 GAS DOHC Naturally Aspirated |
| 2007 | Toyota | Tundra | Limited Extended Crew Cab Pickup 4-Door | 5.7L 5663CC 345Cu. In. V8 GAS DOHC Naturally Aspirated |
| 2007 | Toyota | Tundra | SR5 Crew Cab Pickup 4-Door | 4.0L 3956CC 241Cu. In. V6 GAS DOHC Naturally Aspirated |
| 2007 | Toyota | Tundra | SR5 Crew Cab Pickup 4-Door | 4.7L 4663CC 285Cu. In. V8 GAS DOHC Naturally Aspirated |
| 2007 | Toyota | Tundra | SR5 Crew Cab Pickup 4-Door | 5.7L 5663CC 345Cu. In. V8 GAS DOHC Naturally Aspirated |
| 2007 | Toyota | Tundra | SR5 Extended Crew Cab Pickup 4-Door | 4.0L 3956CC 241Cu. In. V6 GAS DOHC Naturally Aspirated |
| 2007 | Toyota | Tundra | SR5 Extended Crew Cab Pickup 4-Door | 4.7L 4663CC 285Cu. In. V8 GAS DOHC Naturally Aspirated |
| 2007 | Toyota | Tundra | SR5 Extended Crew Cab Pickup 4-Door | 5.7L 5663CC 345Cu. In. V8 GAS DOHC Naturally Aspirated |
| 2007 | Toyota | Tundra | SR5 Standard Cab Pickup 2-Door | 4.7L 4663CC 285Cu. In. V8 GAS DOHC Naturally Aspirated |
| 2007 | Toyota | Yaris | Base Hatchback 2-Door | 1.5L 1497CC l4 GAS DOHC Naturally Aspirated |
| 2007 | Toyota | Yaris | Base Sedan 4-Door | 1.5L 1497CC l4 GAS DOHC Naturally Aspirated |
| 2007 | Toyota | Yaris | CE Hatchback 2-Door | 1.5L 1497CC l4 GAS DOHC Naturally Aspirated |
| 2007 | Toyota | Yaris | Core Hatchback 4-Door | 1.5L 1497CC l4 GAS DOHC Naturally Aspirated |
| 2007 | Toyota | Yaris | Core Sedan 4-Door | 1.5L 1497CC l4 GAS DOHC Naturally Aspirated |
| 2007 | Toyota | Yaris | LE Hatchback 4-Door | 1.5L 1497CC l4 GAS DOHC Naturally Aspirated |
| 2007 | Toyota | Yaris | Premium Hatchback 4-Door | 1.5L 1497CC l4 GAS DOHC Naturally Aspirated |
| 2007 | Toyota | Yaris | Premium Sedan 4-Door | 1.5L 1497CC l4 GAS DOHC Naturally Aspirated |
| 2007 | Toyota | Yaris | RS Hatchback 2-Door | 1.5L 1497CC l4 GAS DOHC Naturally Aspirated |
| 2007 | Toyota | Yaris | RS Hatchback 4-Door | 1.5L 1497CC l4 GAS DOHC Naturally Aspirated |
| 2007 | Toyota | Yaris | S Sedan 4-Door | 1.5L 1497CC l4 GAS DOHC Naturally Aspirated |
| 2006 | Scion | tC | Base Coupe 2-Door | 2.4L 2398CC l4 GAS DOHC Naturally Aspirated |
| 2006 | Scion | xB | Base Wagon 4-Door | 1.5L 1497CC l4 GAS DOHC Naturally Aspirated |
| 2006 | Suzuki | Aerio | Base Sedan 4-Door | 2.3L 2290CC 140Cu. In. l4 GAS DOHC Naturally Aspirated |
| 2006 | Suzuki | Aerio | GL Sedan 4-Door | 2.3L 2290CC 140Cu. In. l4 GAS DOHC Naturally Aspirated |
| 2006 | Suzuki | Aerio | GLS Sedan 4-Door | 2.3L 2290CC 140Cu. In. l4 GAS DOHC Naturally Aspirated |
| 2006 | Suzuki | Aerio | Premium Sedan 4-Door | 2.3L 2290CC 140Cu. In. l4 GAS DOHC Naturally Aspirated |
| 2006 | Suzuki | Aerio | SX Premium Wagon 5-Door | 2.3L 2290CC 140Cu. In. l4 GAS DOHC Naturally Aspirated |
| 2006 | Suzuki | Aerio | SX Wagon 5-Door | 2.3L 2290CC 140Cu. In. l4 GAS DOHC Naturally Aspirated |
| 2006 | Suzuki | Forenza | Base Sedan 4-Door | 2.0L 1998CC 122Cu. In. l4 GAS DOHC Naturally Aspirated |
| 2006 | Suzuki | Forenza | Base Wagon 4-Door | 2.0L 1998CC 122Cu. In. l4 GAS DOHC Naturally Aspirated |
| 2006 | Suzuki | Forenza | Premium Sedan 4-Door | 2.0L 1998CC 122Cu. In. l4 GAS DOHC Naturally Aspirated |
| 2006 | Suzuki | Forenza | Premium Wagon 4-Door | 2.0L 1998CC 122Cu. In. l4 GAS DOHC Naturally Aspirated |
| 2006 | Toyota | Solara | SE Convertible 2-Door | 2.4L 2362CC l4 GAS DOHC Naturally Aspirated |
| 2006 | Toyota | Solara | SE Convertible 2-Door | 3.3L 3300CC 202Cu. In. V6 GAS DOHC Naturally Aspirated |
| 2006 | Toyota | Solara | SE Coupe 2-Door | 2.4L 2362CC l4 GAS DOHC Naturally Aspirated |
| 2006 | Toyota | Solara | SE Coupe 2-Door | 3.3L 3300CC 202Cu. In. V6 GAS DOHC Naturally Aspirated |
| 2006 | Toyota | Solara | SE Sport Coupe 2-Door | 2.4L 2362CC l4 GAS DOHC Naturally Aspirated |
| 2006 | Toyota | Solara | SE Sport Coupe 2-Door | 3.3L 3300CC 202Cu. In. V6 GAS DOHC Naturally Aspirated |
| 2006 | Toyota | Solara | SLE Convertible 2-Door | 2.4L 2362CC l4 GAS DOHC Naturally Aspirated |
| 2006 | Toyota | Solara | SLE Convertible 2-Door | 3.3L 3300CC 202Cu. In. V6 GAS DOHC Naturally Aspirated |
| 2006 | Toyota | Solara | SLE Coupe 2-Door | 2.4L 2362CC l4 GAS DOHC Naturally Aspirated |
| 2006 | Toyota | Solara | SLE Coupe 2-Door | 3.3L 3300CC 202Cu. In. V6 GAS DOHC Naturally Aspirated |
| 2006 | Toyota | Tacoma | Base Crew Cab Pickup 4-Door | 2.7L 2694CC l4 GAS DOHC Naturally Aspirated |
| 2006 | Toyota | Tacoma | Base Crew Cab Pickup 4-Door | 4.0L 3956CC 241Cu. In. V6 GAS DOHC Naturally Aspirated |
| 2006 | Toyota | Tacoma | Base Extended Cab Pickup 4-Door | 2.7L 2694CC l4 GAS DOHC Naturally Aspirated |
| 2006 | Toyota | Tacoma | Base Extended Cab Pickup 4-Door | 4.0L 3956CC 241Cu. In. V6 GAS DOHC Naturally Aspirated |
| 2006 | Toyota | Tacoma | Base Prerunner Crew Cab Pickup 4-Door | -- |
| 2006 | Toyota | Tacoma | Base Standard Cab Pickup 2-Door | 2.7L 2694CC l4 GAS DOHC Naturally Aspirated |
| 2006 | Toyota | Tacoma | Base Standard Cab Pickup 2-Door | 4.0L 3956CC 241Cu. In. V6 GAS DOHC Naturally Aspirated |
| 2006 | Toyota | Tacoma | Pre Runner Crew Cab Pickup 4-Door | 2.7L 2694CC l4 GAS DOHC Naturally Aspirated |
| 2006 | Toyota | Tacoma | Pre Runner Crew Cab Pickup 4-Door | 4.0L 3956CC 241Cu. In. V6 GAS DOHC Naturally Aspirated |
| 2006 | Toyota | Tacoma | Pre Runner Extended Cab Pickup 4-Door | 2.7L 2694CC l4 GAS DOHC Naturally Aspirated |
| 2006 | Toyota | Tacoma | Pre Runner Extended Cab Pickup 4-Door | 4.0L 3956CC 241Cu. In. V6 GAS DOHC Naturally Aspirated |
| 2006 | Toyota | Tacoma | Pre Runner Standard Cab Pickup 2-Door | 2.7L 2694CC l4 GAS DOHC Naturally Aspirated |
| 2006 | Toyota | Tacoma | Pre Runner Standard Cab Pickup 2-Door | 4.0L 3956CC 241Cu. In. V6 GAS DOHC Naturally Aspirated |
| 2006 | Toyota | Tacoma | SR5 Prerunner Crew Cab Pickup 4-Door | -- |
| 2006 | Toyota | Tacoma | TRD Sport Prerunner Crew Cab Pickup 4-Door | -- |
| 2006 | Toyota | Tacoma | X-Runner Extended Cab Pickup 4-Door | 4.0L 3956CC 241Cu. In. V6 GAS DOHC Naturally Aspirated |
| 2006 | Toyota | Tundra | Base Standard Cab Pickup 2-Door | 4.0L 3956CC 241Cu. In. V6 GAS DOHC Naturally Aspirated |
| 2006 | Toyota | Tundra | Base Standard Cab Pickup 2-Door | 4.7L 4663CC 285Cu. In. V8 GAS DOHC Naturally Aspirated |
| 2006 | Toyota | Tundra | Limited Crew Cab Pickup 4-Door | 4.7L 4663CC 285Cu. In. V8 GAS DOHC Naturally Aspirated |
| 2006 | Toyota | Tundra | Limited Extended Cab Pickup 4-Door | 4.7L 4663CC 285Cu. In. V8 GAS DOHC Naturally Aspirated |
| 2006 | Toyota | Tundra | SR5 Crew Cab Pickup 4-Door | 4.0L 3956CC 241Cu. In. V6 GAS DOHC Naturally Aspirated |
| 2006 | Toyota | Tundra | SR5 Crew Cab Pickup 4-Door | 4.7L 4663CC 285Cu. In. V8 GAS DOHC Naturally Aspirated |
| 2006 | Toyota | Tundra | SR5 Extended Cab Pickup 4-Door | 4.0L 3956CC 241Cu. In. V6 GAS DOHC Naturally Aspirated |
| 2006 | Toyota | Tundra | SR5 Extended Cab Pickup 4-Door | 4.7L 4663CC 285Cu. In. V8 GAS DOHC Naturally Aspirated |
| 2006 | Toyota | Yaris | CE Hatchback 2-Door | 1.5L 1497CC l4 GAS DOHC Naturally Aspirated |
| 2006 | Toyota | Yaris | Core Hatchback 4-Door | 1.5L 1497CC l4 GAS DOHC Naturally Aspirated |
| 2006 | Toyota | Yaris | LE Hatchback 2-Door | 1.5L 1497CC l4 GAS DOHC Naturally Aspirated |
| 2006 | Toyota | Yaris | LE Hatchback 4-Door | 1.5L 1497CC l4 GAS DOHC Naturally Aspirated |
| 2006 | Toyota | Yaris | Premium Hatchback 4-Door | 1.5L 1497CC l4 GAS DOHC Naturally Aspirated |
| 2006 | Toyota | Yaris | RS Hatchback 2-Door | 1.5L 1497CC l4 GAS DOHC Naturally Aspirated |
| 2006 | Toyota | Yaris | RS Hatchback 4-Door | 1.5L 1497CC l4 GAS DOHC Naturally Aspirated |
| 2005 | Scion | tC | Base Coupe 2-Door | 2.4L 2398CC l4 GAS DOHC Naturally Aspirated |
| 2005 | Scion | xB | Base Wagon 4-Door | 1.5L 1497CC l4 GAS DOHC Naturally Aspirated |
| 2005 | Suzuki | Aerio | LX Sedan 4-Door | 2.3L 2290CC 140Cu. In. l4 GAS DOHC Naturally Aspirated |
| 2005 | Suzuki | Aerio | S Sedan 4-Door | 2.3L 2290CC 140Cu. In. l4 GAS DOHC Naturally Aspirated |
| 2005 | Suzuki | Aerio | SX Wagon 5-Door | 2.3L 2290CC 140Cu. In. l4 GAS DOHC Naturally Aspirated |
| 2005 | Suzuki | Forenza | EX Sedan 4-Door | 2.0L 1998CC 122Cu. In. l4 GAS DOHC Naturally Aspirated |
| 2005 | Suzuki | Forenza | EX Wagon 4-Door | 2.0L 1998CC 122Cu. In. l4 GAS DOHC Naturally Aspirated |
| 2005 | Suzuki | Forenza | LX Sedan 4-Door | 2.0L 1998CC 122Cu. In. l4 GAS DOHC Naturally Aspirated |
| 2005 | Suzuki | Forenza | LX Wagon 4-Door | 2.0L 1998CC 122Cu. In. l4 GAS DOHC Naturally Aspirated |
| 2005 | Suzuki | Forenza | S Sedan 4-Door | 2.0L 1998CC 122Cu. In. l4 GAS DOHC Naturally Aspirated |
| 2005 | Suzuki | Forenza | S Wagon 4-Door | 2.0L 1998CC 122Cu. In. l4 GAS DOHC Naturally Aspirated |
| 2005 | Toyota | Solara | SE Convertible 2-Door | 2.4L 2362CC l4 GAS DOHC Naturally Aspirated |
| 2005 | Toyota | Solara | SE Convertible 2-Door | 3.3L 3300CC 202Cu. In. V6 GAS DOHC Naturally Aspirated |
| 2005 | Toyota | Solara | SE Coupe 2-Door | 2.4L 2362CC l4 GAS DOHC Naturally Aspirated |
| 2005 | Toyota | Solara | SE Coupe 2-Door | 3.3L 3300CC 202Cu. In. V6 GAS DOHC Naturally Aspirated |
| 2005 | Toyota | Solara | SLE Convertible 2-Door | 2.4L 2362CC l4 GAS DOHC Naturally Aspirated |
| 2005 | Toyota | Solara | SLE Convertible 2-Door | 3.3L 3300CC 202Cu. In. V6 GAS DOHC Naturally Aspirated |
| 2005 | Toyota | Solara | SLE Coupe 2-Door | 2.4L 2362CC l4 GAS DOHC Naturally Aspirated |
| 2005 | Toyota | Solara | SLE Coupe 2-Door | 3.3L 3300CC 202Cu. In. V6 GAS DOHC Naturally Aspirated |
| 2005 | Toyota | Tacoma | Base Crew Cab Pickup 4-Door | 2.7L 2694CC l4 GAS DOHC Naturally Aspirated |
| 2005 | Toyota | Tacoma | Base Crew Cab Pickup 4-Door | 4.0L 3956CC 241Cu. In. V6 GAS DOHC Naturally Aspirated |
| 2005 | Toyota | Tacoma | Base Extended Cab Pickup 3-Door | 2.7L 2694CC l4 GAS DOHC Naturally Aspirated |
| 2005 | Toyota | Tacoma | Base Extended Cab Pickup 3-Door | 4.0L 3956CC 241Cu. In. V6 GAS DOHC Naturally Aspirated |
| 2005 | Toyota | Tacoma | Base Standard Cab Pickup 2-Door | 2.7L 2694CC l4 GAS DOHC Naturally Aspirated |
| 2005 | Toyota | Tacoma | Base Standard Cab Pickup 2-Door | 4.0L 3956CC 241Cu. In. V6 GAS DOHC Naturally Aspirated |
| 2005 | Toyota | Tacoma | Pre Runner Crew Cab Pickup 4-Door | 2.7L 2694CC l4 GAS DOHC Naturally Aspirated |
| 2005 | Toyota | Tacoma | Pre Runner Crew Cab Pickup 4-Door | 4.0L 3956CC 241Cu. In. V6 GAS DOHC Naturally Aspirated |
| 2005 | Toyota | Tacoma | Pre Runner Extended Cab Pickup 3-Door | 2.7L 2694CC l4 GAS DOHC Naturally Aspirated |
| 2005 | Toyota | Tacoma | Pre Runner Extended Cab Pickup 3-Door | 4.0L 3956CC 241Cu. In. V6 GAS DOHC Naturally Aspirated |
| 2005 | Toyota | Tacoma | Pre Runner Standard Cab Pickup 2-Door | 2.7L 2694CC l4 GAS DOHC Naturally Aspirated |
| 2005 | Toyota | Tacoma | Pre Runner Standard Cab Pickup 2-Door | 4.0L 3956CC 241Cu. In. V6 GAS DOHC Naturally Aspirated |
| 2005 | Toyota | Tacoma | X-Runner Extended Cab Pickup 3-Door | 4.0L 3956CC 241Cu. In. V6 GAS DOHC Naturally Aspirated |
| 2005 | Toyota | Tundra | Base Crew Cab Pickup 4-Door | 4.0L 3956CC 241Cu. In. V6 GAS DOHC Naturally Aspirated |
| 2005 | Toyota | Tundra | Base Crew Cab Pickup 4-Door | 4.7L 4663CC 285Cu. In. V8 GAS DOHC Naturally Aspirated |
| 2005 | Toyota | Tundra | Base Extended Cab Pickup 4-Door | 4.0L 3956CC 241Cu. In. V6 GAS DOHC Naturally Aspirated |
| 2005 | Toyota | Tundra | Base Extended Cab Pickup 4-Door | 4.7L 4663CC 285Cu. In. V8 GAS DOHC Naturally Aspirated |
| 2005 | Toyota | Tundra | Base Standard Cab Pickup 2-Door | 4.0L 3956CC 241Cu. In. V6 GAS DOHC Naturally Aspirated |
| 2005 | Toyota | Tundra | Base Standard Cab Pickup 2-Door | 4.7L 4663CC 285Cu. In. V8 GAS DOHC Naturally Aspirated |
| 2005 | Toyota | Tundra | Limited Crew Cab Pickup 4-Door | 4.7L 4663CC 285Cu. In. V8 GAS DOHC Naturally Aspirated |
| 2005 | Toyota | Tundra | Limited Extended Cab Pickup 4-Door | 4.7L 4663CC 285Cu. In. V8 GAS DOHC Naturally Aspirated |
| 2005 | Toyota | Tundra | Limited Standard Cab Pickup 2-Door | 4.7L 4663CC 285Cu. In. V8 GAS DOHC Naturally Aspirated |
| 2005 | Toyota | Tundra | SR5 Crew Cab Pickup 4-Door | 4.0L 3956CC 241Cu. In. V6 GAS DOHC Naturally Aspirated |
| 2005 | Toyota | Tundra | SR5 Crew Cab Pickup 4-Door | 4.7L 4663CC 285Cu. In. V8 GAS DOHC Naturally Aspirated |
| 2005 | Toyota | Tundra | SR5 Extended Cab Pickup 4-Door | 4.0L 3956CC 241Cu. In. V6 GAS DOHC Naturally Aspirated |
| 2005 | Toyota | Tundra | SR5 Extended Cab Pickup 4-Door | 4.7L 4663CC 285Cu. In. V8 GAS DOHC Naturally Aspirated |
| 2005 | Toyota | Tundra | SR5 Standard Cab Pickup 2-Door | 4.0L 3956CC 241Cu. In. V6 GAS DOHC Naturally Aspirated |
| 2005 | Toyota | Tundra | SR5 Standard Cab Pickup 2-Door | 4.7L 4663CC 285Cu. In. V8 GAS DOHC Naturally Aspirated |
| 2004 | Scion | xB | Base Wagon 4-Door | 1.5L 1497CC l4 GAS DOHC Naturally Aspirated |
| 2004 | Suzuki | Aerio | LX Sedan 4-Door | 2.3L 2290CC 140Cu. In. l4 GAS DOHC Naturally Aspirated |
| 2004 | Suzuki | Aerio | S Sedan 4-Door | 2.3L 2290CC 140Cu. In. l4 GAS DOHC Naturally Aspirated |
| 2004 | Suzuki | Aerio | SX Wagon 5-Door | 2.3L 2290CC 140Cu. In. l4 GAS DOHC Naturally Aspirated |
| 2004 | Suzuki | Forenza | EX Sedan 4-Door | 2.0L 1998CC 122Cu. In. l4 GAS DOHC Naturally Aspirated |
| 2004 | Suzuki | Forenza | LX Sedan 4-Door | 2.0L 1998CC 122Cu. In. l4 GAS DOHC Naturally Aspirated |
| 2004 | Suzuki | Forenza | S Sedan 4-Door | 2.0L 1998CC 122Cu. In. l4 GAS DOHC Naturally Aspirated |
| 2004 | Toyota | Sienna | CE Mini Cargo Van 5-Door | 3.3L 3300CC 202Cu. In. V6 GAS DOHC Naturally Aspirated |
| 2004 | Toyota | Sienna | CE Mini Passenger Van 5-Door | 3.3L 3300CC 202Cu. In. V6 GAS DOHC Naturally Aspirated |
| 2004 | Toyota | Sienna | LE Mini Passenger Van 4-Door | 3.3L 3300CC 202Cu. In. V6 GAS DOHC Naturally Aspirated |
| 2004 | Toyota | Sienna | LE Mini Passenger Van 5-Door | 3.3L 3300CC 202Cu. In. V6 GAS DOHC Naturally Aspirated |
| 2004 | Toyota | Sienna | XLE Limited Mini Passenger Van 4-Door | 3.3L 3300CC 202Cu. In. V6 GAS DOHC Naturally Aspirated |
| 2004 | Toyota | Sienna | XLE Limited Mini Passenger Van 5-Door | 3.3L 3300CC 202Cu. In. V6 GAS DOHC Naturally Aspirated |
| 2004 | Toyota | Sienna | XLE Mini Passenger Van 4-Door | 3.3L 3300CC 202Cu. In. V6 GAS DOHC Naturally Aspirated |
| 2004 | Toyota | Sienna | XLE Mini Passenger Van 5-Door | 3.3L 3300CC 202Cu. In. V6 GAS DOHC Naturally Aspirated |
| 2004 | Toyota | Solara | SE Convertible 2-Door | 2.4L 2362CC l4 GAS DOHC Naturally Aspirated |
| 2004 | Toyota | Solara | SE Convertible 2-Door | 3.3L 3300CC V6 GAS DOHC Naturally Aspirated |
| 2004 | Toyota | Solara | SE Coupe 2-Door | 2.4L 2362CC l4 GAS DOHC Naturally Aspirated |
| 2004 | Toyota | Solara | SE Coupe 2-Door | 3.3L 3300CC V6 GAS DOHC Naturally Aspirated |
| 2004 | Toyota | Solara | SLE Convertible 2-Door | 2.4L 2362CC l4 GAS DOHC Naturally Aspirated |
| 2004 | Toyota | Solara | SLE Convertible 2-Door | 3.3L 3300CC V6 GAS DOHC Naturally Aspirated |
| 2004 | Toyota | Solara | SLE Coupe 2-Door | 2.4L 2362CC l4 GAS DOHC Naturally Aspirated |
| 2004 | Toyota | Solara | SLE Coupe 2-Door | 3.3L 3300CC V6 GAS DOHC Naturally Aspirated |
| 2004 | Toyota | Tacoma | Base Crew Cab Pickup 4-Door | 2.4L 2438CC l4 GAS DOHC Naturally Aspirated |
| 2004 | Toyota | Tacoma | Base Crew Cab Pickup 4-Door | 2.7L 2694CC l4 GAS DOHC Naturally Aspirated |
| 2004 | Toyota | Tacoma | Base Crew Cab Pickup 4-Door | 3.4L 3378CC V6 GAS DOHC Naturally Aspirated |
| 2004 | Toyota | Tacoma | Base Extended Cab Pickup 2-Door | 2.4L 2438CC l4 GAS DOHC Naturally Aspirated |
| 2004 | Toyota | Tacoma | Base Extended Cab Pickup 2-Door | 2.7L 2694CC l4 GAS DOHC Naturally Aspirated |
| 2004 | Toyota | Tacoma | Base Extended Cab Pickup 2-Door | 3.4L 3378CC V6 GAS DOHC Naturally Aspirated |
| 2004 | Toyota | Tacoma | Base Standard Cab Pickup 2-Door | 2.4L 2438CC l4 GAS DOHC Naturally Aspirated |
| 2004 | Toyota | Tacoma | Base Standard Cab Pickup 2-Door | 2.7L 2694CC l4 GAS DOHC Naturally Aspirated |
| 2004 | Toyota | Tacoma | Base Standard Cab Pickup 2-Door | 3.4L 3378CC V6 GAS DOHC Naturally Aspirated |
| 2004 | Toyota | Tacoma | Pre Runner Crew Cab Pickup 4-Door | 2.7L 2694CC l4 GAS DOHC Naturally Aspirated |
| 2004 | Toyota | Tacoma | Pre Runner Crew Cab Pickup 4-Door | 3.4L 3378CC V6 GAS DOHC Naturally Aspirated |
| 2004 | Toyota | Tacoma | Pre Runner Extended Cab Pickup 2-Door | 2.7L 2694CC l4 GAS DOHC Naturally Aspirated |
| 2004 | Toyota | Tacoma | Pre Runner Extended Cab Pickup 2-Door | 3.4L 3378CC V6 GAS DOHC Naturally Aspirated |
| 2004 | Toyota | Tacoma | Pre Runner Standard Cab Pickup 2-Door | 2.7L 2694CC l4 GAS DOHC Naturally Aspirated |
| 2004 | Toyota | Tacoma | Pre Runner Standard Cab Pickup 2-Door | 3.4L 3378CC V6 GAS DOHC Naturally Aspirated |
| 2004 | Toyota | Tacoma | S-Runner Extended Cab Pickup 2-Door | 3.4L 3378CC V6 GAS DOHC Naturally Aspirated |
| 2004 | Toyota | Tundra | Base Standard Cab Pickup 2-Door | 3.4L 3378CC V6 GAS DOHC Naturally Aspirated |
| 2004 | Toyota | Tundra | Limited Crew Cab Pickup 4-Door | 4.7L 4663CC 285Cu. In. V8 GAS DOHC Naturally Aspirated |
| 2004 | Toyota | Tundra | Limited Extended Cab Pickup 4-Door | 4.7L 4663CC 285Cu. In. V8 GAS DOHC Naturally Aspirated |
| 2004 | Toyota | Tundra | SR5 Crew Cab Pickup 4-Door | 3.4L 3378CC V6 GAS DOHC Naturally Aspirated |
| 2004 | Toyota | Tundra | SR5 Crew Cab Pickup 4-Door | 4.7L 4663CC 285Cu. In. V8 GAS DOHC Naturally Aspirated |
| 2004 | Toyota | Tundra | SR5 Extended Cab Pickup 4-Door | 3.4L 3378CC V6 GAS DOHC Naturally Aspirated |
| 2004 | Toyota | Tundra | SR5 Extended Cab Pickup 4-Door | 4.7L 4663CC 285Cu. In. V8 GAS DOHC Naturally Aspirated |
| 2004 | Toyota | Tundra | SR5 Standard Cab Pickup 2-Door | 3.4L 3378CC V6 GAS DOHC Naturally Aspirated |
| 2004 | Toyota | Tundra | SR5 Standard Cab Pickup 2-Door | 4.7L 4663CC 285Cu. In. V8 GAS DOHC Naturally Aspirated |
| 2004 | Toyota | Yaris | Base Hatchback 4-Door | 1.3L 1299CC 79Cu. In. l4 GAS DOHC Naturally Aspirated |
| 2003 | Suzuki | Aerio | GS Sedan 4-Door | 2.0L 2000CC l4 GAS DOHC Naturally Aspirated |
| 2003 | Suzuki | Aerio | S Sedan 4-Door | 2.0L 2000CC l4 GAS DOHC Naturally Aspirated |
| 2003 | Suzuki | Aerio | SX Wagon 5-Door | 2.0L 2000CC l4 GAS DOHC Naturally Aspirated |
| 2003 | Toyota | Sienna | CE Mini Passenger Van 5-Door | 3.0L 2995CC V6 GAS DOHC Naturally Aspirated |
| 2003 | Toyota | Sienna | LE Mini Passenger Van 5-Door | 3.0L 2995CC V6 GAS DOHC Naturally Aspirated |
| 2003 | Toyota | Sienna | XLE Mini Passenger Van 5-Door | 3.0L 2995CC V6 GAS DOHC Naturally Aspirated |
| 2003 | Toyota | Solara | SE Convertible 2-Door | 2.4L 2362CC l4 GAS DOHC Naturally Aspirated |
| 2003 | Toyota | Solara | SE Convertible 2-Door | 3.0L 2995CC V6 GAS DOHC Naturally Aspirated |
| 2003 | Toyota | Solara | SE Coupe 2-Door | 2.4L 2362CC l4 GAS DOHC Naturally Aspirated |
| 2003 | Toyota | Solara | SE Coupe 2-Door | 3.0L 2995CC V6 GAS DOHC Naturally Aspirated |
| 2003 | Toyota | Solara | SLE Convertible 2-Door | 3.0L 2995CC V6 GAS DOHC Naturally Aspirated |
| 2003 | Toyota | Solara | SLE Coupe 2-Door | 3.0L 2995CC V6 GAS DOHC Naturally Aspirated |
| 2003 | Toyota | Tacoma | DLX Extended Cab Pickup 2-Door | 2.4L 2438CC l4 GAS DOHC Naturally Aspirated |
| 2003 | Toyota | Tacoma | DLX Extended Cab Pickup 2-Door | 2.7L 2694CC l4 GAS DOHC Naturally Aspirated |
| 2003 | Toyota | Tacoma | DLX Extended Cab Pickup 2-Door | 3.4L 3378CC V6 GAS DOHC Naturally Aspirated |
| 2003 | Toyota | Tacoma | DLX Standard Cab Pickup 2-Door | 2.4L 2438CC l4 GAS DOHC Naturally Aspirated |
| 2003 | Toyota | Tacoma | DLX Standard Cab Pickup 2-Door | 2.7L 2694CC l4 GAS DOHC Naturally Aspirated |
| 2003 | Toyota | Tacoma | DLX Standard Cab Pickup 2-Door | 3.4L 3378CC V6 GAS DOHC Naturally Aspirated |
| 2003 | Toyota | Tacoma | Pre Runner Crew Cab Pickup 4-Door | 2.4L 2438CC l4 GAS DOHC Naturally Aspirated |
| 2003 | Toyota | Tacoma | Pre Runner Crew Cab Pickup 4-Door | 2.7L 2694CC l4 GAS DOHC Naturally Aspirated |
| 2003 | Toyota | Tacoma | Pre Runner Crew Cab Pickup 4-Door | 3.4L 3378CC V6 GAS DOHC Naturally Aspirated |
| 2003 | Toyota | Tacoma | Pre Runner Extended Cab Pickup 2-Door | 2.4L 2438CC l4 GAS DOHC Naturally Aspirated |
| 2003 | Toyota | Tacoma | Pre Runner Extended Cab Pickup 2-Door | 2.7L 2694CC l4 GAS DOHC Naturally Aspirated |
| 2003 | Toyota | Tacoma | Pre Runner Extended Cab Pickup 2-Door | 3.4L 3378CC V6 GAS DOHC Naturally Aspirated |
| 2003 | Toyota | Tacoma | Pre Runner Standard Cab Pickup 2-Door | 2.4L 2438CC l4 GAS DOHC Naturally Aspirated |
| 2003 | Toyota | Tacoma | Pre Runner Standard Cab Pickup 2-Door | 2.7L 2694CC l4 GAS DOHC Naturally Aspirated |
| 2003 | Toyota | Tacoma | Pre Runner Standard Cab Pickup 2-Door | 3.4L 3378CC V6 GAS DOHC Naturally Aspirated |
| 2003 | Toyota | Tacoma | S-Runner Extended Cab Pickup 2-Door | 3.4L 3378CC V6 GAS DOHC Naturally Aspirated |
| 2003 | Toyota | Tundra | Base Standard Cab Pickup 2-Door | 3.4L 3378CC V6 GAS DOHC Naturally Aspirated |
| 2003 | Toyota | Tundra | Limited Extended Cab Pickup 4-Door | 4.7L 4663CC 285Cu. In. V8 GAS DOHC Naturally Aspirated |
| 2003 | Toyota | Tundra | SR5 Extended Cab Pickup 4-Door | 3.4L 3378CC V6 GAS DOHC Naturally Aspirated |
| 2003 | Toyota | Tundra | SR5 Extended Cab Pickup 4-Door | 4.7L 4663CC 285Cu. In. V8 GAS DOHC Naturally Aspirated |
| 2003 | Toyota | Tundra | SR5 Standard Cab Pickup 2-Door | 3.4L 3378CC V6 GAS DOHC Naturally Aspirated |
| 2003 | Toyota | Tundra | SR5 Standard Cab Pickup 2-Door | 4.7L 4663CC 285Cu. In. V8 GAS DOHC Naturally Aspirated |
| 2002 | Suzuki | Aerio | GS Sedan 4-Door | 2.0L 2000CC l4 GAS DOHC Naturally Aspirated |
| 2002 | Suzuki | Aerio | S Sedan 4-Door | 2.0L 2000CC l4 GAS DOHC Naturally Aspirated |
| 2002 | Suzuki | Aerio | SX Wagon 5-Door | 2.0L 2000CC l4 GAS DOHC Naturally Aspirated |
| 2002 | Suzuki | Esteem | GL Sedan 4-Door | 1.8L 1790CC l4 GAS DOHC Naturally Aspirated |
| 2002 | Suzuki | Esteem | GL Wagon 5-Door | 1.8L 1790CC l4 GAS DOHC Naturally Aspirated |
| 2002 | Suzuki | Esteem | GLX Plus Wagon 5-Door | 1.8L 1790CC l4 GAS DOHC Naturally Aspirated |
| 2002 | Suzuki | Esteem | GLX Sedan 4-Door | 1.8L 1790CC l4 GAS DOHC Naturally Aspirated |
| 2002 | Suzuki | Esteem | GLX Wagon 5-Door | 1.8L 1790CC l4 GAS DOHC Naturally Aspirated |
| 2002 | Toyota | Sienna | CE Mini Passenger Van 5-Door | 3.0L 2995CC V6 GAS DOHC Naturally Aspirated |
| 2002 | Toyota | Sienna | LE Mini Passenger Van 5-Door | 3.0L 2995CC V6 GAS DOHC Naturally Aspirated |
| 2002 | Toyota | Sienna | XLE Mini Passenger Van 5-Door | 3.0L 2995CC V6 GAS DOHC Naturally Aspirated |
| 2002 | Toyota | Solara | SE Convertible 2-Door | 2.4L 2362CC l4 GAS DOHC Naturally Aspirated |
| 2002 | Toyota | Solara | SE Convertible 2-Door | 3.0L 2995CC V6 GAS DOHC Naturally Aspirated |
| 2002 | Toyota | Solara | SE Coupe 2-Door | 2.4L 2362CC l4 GAS DOHC Naturally Aspirated |
| 2002 | Toyota | Solara | SE Coupe 2-Door | 3.0L 2995CC V6 GAS DOHC Naturally Aspirated |
| 2002 | Toyota | Solara | SLE Convertible 2-Door | 3.0L 2995CC V6 GAS DOHC Naturally Aspirated |
| 2002 | Toyota | Solara | SLE Coupe 2-Door | 3.0L 2995CC V6 GAS DOHC Naturally Aspirated |
| 2002 | Toyota | Tacoma | DLX Extended Cab Pickup 2-Door | 2.4L 2438CC l4 GAS DOHC Naturally Aspirated |
| 2002 | Toyota | Tacoma | DLX Extended Cab Pickup 2-Door | 2.7L 2694CC l4 GAS DOHC Naturally Aspirated |
| 2002 | Toyota | Tacoma | DLX Extended Cab Pickup 2-Door | 3.4L 3378CC V6 GAS DOHC Naturally Aspirated |
| 2002 | Toyota | Tacoma | DLX Standard Cab Pickup 2-Door | 2.4L 2438CC l4 GAS DOHC Naturally Aspirated |
| 2002 | Toyota | Tacoma | DLX Standard Cab Pickup 2-Door | 2.7L 2694CC l4 GAS DOHC Naturally Aspirated |
| 2002 | Toyota | Tacoma | DLX Standard Cab Pickup 2-Door | 3.4L 3378CC V6 GAS DOHC Naturally Aspirated |
| 2002 | Toyota | Tacoma | Pre Runner Crew Cab Pickup 4-Door | 2.4L 2438CC l4 GAS DOHC Naturally Aspirated |
| 2002 | Toyota | Tacoma | Pre Runner Crew Cab Pickup 4-Door | 2.7L 2694CC l4 GAS DOHC Naturally Aspirated |
| 2002 | Toyota | Tacoma | Pre Runner Crew Cab Pickup 4-Door | 3.4L 3378CC V6 GAS DOHC Naturally Aspirated |
| 2002 | Toyota | Tacoma | Pre Runner Extended Cab Pickup 2-Door | 2.4L 2438CC l4 GAS DOHC Naturally Aspirated |
| 2002 | Toyota | Tacoma | Pre Runner Extended Cab Pickup 2-Door | 2.7L 2694CC l4 GAS DOHC Naturally Aspirated |
| 2002 | Toyota | Tacoma | Pre Runner Extended Cab Pickup 2-Door | 3.4L 3378CC V6 GAS DOHC Naturally Aspirated |
| 2002 | Toyota | Tacoma | Pre Runner Standard Cab Pickup 2-Door | 2.4L 2438CC l4 GAS DOHC Naturally Aspirated |
| 2002 | Toyota | Tacoma | Pre Runner Standard Cab Pickup 2-Door | 2.7L 2694CC l4 GAS DOHC Naturally Aspirated |
| 2002 | Toyota | Tacoma | Pre Runner Standard Cab Pickup 2-Door | 3.4L 3378CC V6 GAS DOHC Naturally Aspirated |
| 2002 | Toyota | Tacoma | S-Runner Extended Cab Pickup 2-Door | 3.4L 3378CC V6 GAS DOHC Naturally Aspirated |
| 2002 | Toyota | Tundra | Base Standard Cab Pickup 2-Door | 3.4L 3378CC V6 GAS DOHC Naturally Aspirated |
| 2002 | Toyota | Tundra | Limited Extended Cab Pickup 4-Door | 4.7L 4663CC 285Cu. In. V8 GAS DOHC Naturally Aspirated |
| 2002 | Toyota | Tundra | SR5 Extended Cab Pickup 4-Door | 3.4L 3378CC V6 GAS DOHC Naturally Aspirated |
| 2002 | Toyota | Tundra | SR5 Extended Cab Pickup 4-Door | 4.7L 4663CC 285Cu. In. V8 GAS DOHC Naturally Aspirated |
| 2002 | Toyota | Tundra | SR5 Standard Cab Pickup 2-Door | 3.4L 3378CC V6 GAS DOHC Naturally Aspirated |
| 2002 | Toyota | Tundra | SR5 Standard Cab Pickup 2-Door | 4.7L 4663CC 285Cu. In. V8 GAS DOHC Naturally Aspirated |
| 2001 | Suzuki | Esteem | GL Sedan 4-Door | 1.6L 1590CC 97Cu. In. l4 GAS SOHC Naturally Aspirated |
| 2001 | Suzuki | Esteem | GL Sedan 4-Door | 1.8L 1790CC l4 GAS DOHC Naturally Aspirated |
| 2001 | Suzuki | Esteem | GL Wagon 5-Door | 1.8L 1790CC l4 GAS DOHC Naturally Aspirated |
| 2001 | Suzuki | Esteem | GLX Plus Sedan 4-Door | 1.8L 1790CC l4 GAS DOHC Naturally Aspirated |
| 2001 | Suzuki | Esteem | GLX Plus Wagon 5-Door | 1.8L 1790CC l4 GAS DOHC Naturally Aspirated |
| 2001 | Suzuki | Esteem | GLX Sedan 4-Door | 1.6L 1590CC 97Cu. In. l4 GAS SOHC Naturally Aspirated |
| 2001 | Suzuki | Esteem | GLX Sedan 4-Door | 1.8L 1790CC l4 GAS DOHC Naturally Aspirated |
| 2001 | Suzuki | Esteem | GLX Wagon 5-Door | 1.8L 1790CC l4 GAS DOHC Naturally Aspirated |
| 2001 | Toyota | Sienna | CE Mini Passenger Van 5-Door | 3.0L 2995CC V6 GAS DOHC Naturally Aspirated |
| 2001 | Toyota | Sienna | LE Mini Passenger Van 5-Door | 3.0L 2995CC V6 GAS DOHC Naturally Aspirated |
| 2001 | Toyota | Sienna | XLE Mini Passenger Van 5-Door | 3.0L 2995CC V6 GAS DOHC Naturally Aspirated |
| 2001 | Toyota | Solara | SE Convertible 2-Door | 2.2L 2164CC l4 GAS DOHC Naturally Aspirated |
| 2001 | Toyota | Solara | SE Convertible 2-Door | 3.0L 2995CC V6 GAS DOHC Naturally Aspirated |
| 2001 | Toyota | Solara | SE Coupe 2-Door | 2.2L 2164CC l4 GAS DOHC Naturally Aspirated |
| 2001 | Toyota | Solara | SE Coupe 2-Door | 3.0L 2995CC V6 GAS DOHC Naturally Aspirated |
| 2001 | Toyota | Solara | SLE Convertible 2-Door | 3.0L 2995CC V6 GAS DOHC Naturally Aspirated |
| 2001 | Toyota | Solara | SLE Coupe 2-Door | 3.0L 2995CC V6 GAS DOHC Naturally Aspirated |
| 2001 | Toyota | Tacoma | DLX Extended Cab Pickup 2-Door | 2.4L 2438CC l4 GAS DOHC Naturally Aspirated |
| 2001 | Toyota | Tacoma | DLX Extended Cab Pickup 2-Door | 2.7L 2694CC l4 GAS DOHC Naturally Aspirated |
| 2001 | Toyota | Tacoma | DLX Extended Cab Pickup 2-Door | 3.4L 3378CC V6 GAS DOHC Naturally Aspirated |
| 2001 | Toyota | Tacoma | DLX Standard Cab Pickup 2-Door | 2.4L 2438CC l4 GAS DOHC Naturally Aspirated |
| 2001 | Toyota | Tacoma | DLX Standard Cab Pickup 2-Door | 2.7L 2694CC l4 GAS DOHC Naturally Aspirated |
| 2001 | Toyota | Tacoma | DLX Standard Cab Pickup 2-Door | 3.4L 3378CC V6 GAS DOHC Naturally Aspirated |
| 2001 | Toyota | Tacoma | Pre Runner Crew Cab Pickup 4-Door | 2.4L 2438CC l4 GAS DOHC Naturally Aspirated |
| 2001 | Toyota | Tacoma | Pre Runner Crew Cab Pickup 4-Door | 2.7L 2694CC l4 GAS DOHC Naturally Aspirated |
| 2001 | Toyota | Tacoma | Pre Runner Crew Cab Pickup 4-Door | 3.4L 3378CC V6 GAS DOHC Naturally Aspirated |
| 2001 | Toyota | Tacoma | Pre Runner Extended Cab Pickup 2-Door | 2.4L 2438CC l4 GAS DOHC Naturally Aspirated |
| 2001 | Toyota | Tacoma | Pre Runner Extended Cab Pickup 2-Door | 2.7L 2694CC l4 GAS DOHC Naturally Aspirated |
| 2001 | Toyota | Tacoma | Pre Runner Extended Cab Pickup 2-Door | 3.4L 3378CC V6 GAS DOHC Naturally Aspirated |
| 2001 | Toyota | Tacoma | Pre Runner Standard Cab Pickup 2-Door | 2.4L 2438CC l4 GAS DOHC Naturally Aspirated |
| 2001 | Toyota | Tacoma | Pre Runner Standard Cab Pickup 2-Door | 2.7L 2694CC l4 GAS DOHC Naturally Aspirated |
| 2001 | Toyota | Tacoma | Pre Runner Standard Cab Pickup 2-Door | 3.4L 3378CC V6 GAS DOHC Naturally Aspirated |
| 2001 | Toyota | Tacoma | S-Runner Extended Cab Pickup 2-Door | 3.4L 3378CC V6 GAS DOHC Naturally Aspirated |
| 2001 | Toyota | Tundra | Base Standard Cab Pickup 2-Door | 3.4L 3378CC V6 GAS DOHC Naturally Aspirated |
| 2001 | Toyota | Tundra | Limited Extended Cab Pickup 4-Door | 4.7L 4663CC 285Cu. In. V8 GAS DOHC Naturally Aspirated |
| 2001 | Toyota | Tundra | SR5 Extended Cab Pickup 4-Door | 3.4L 3378CC V6 GAS DOHC Naturally Aspirated |
| 2001 | Toyota | Tundra | SR5 Extended Cab Pickup 4-Door | 4.7L 4663CC 285Cu. In. V8 GAS DOHC Naturally Aspirated |
| 2001 | Toyota | Tundra | SR5 Standard Cab Pickup 2-Door | 3.4L 3378CC V6 GAS DOHC Naturally Aspirated |
| 2001 | Toyota | Tundra | SR5 Standard Cab Pickup 2-Door | 4.7L 4663CC 285Cu. In. V8 GAS DOHC Naturally Aspirated |
| 2000 | Suzuki | Esteem | GL Sedan 4-Door | 1.6L 1590CC 97Cu. In. l4 GAS SOHC Naturally Aspirated |
| 2000 | Suzuki | Esteem | GL Sedan 4-Door | 1.8L 1790CC l4 GAS DOHC Naturally Aspirated |
| 2000 | Suzuki | Esteem | GL Wagon 5-Door | 1.6L 1590CC 97Cu. In. l4 GAS SOHC Naturally Aspirated |
| 2000 | Suzuki | Esteem | GL Wagon 5-Door | 1.8L 1790CC l4 GAS DOHC Naturally Aspirated |
| 2000 | Suzuki | Esteem | GLX Plus Sedan 4-Door | 1.6L 1590CC 97Cu. In. l4 GAS SOHC Naturally Aspirated |
| 2000 | Suzuki | Esteem | GLX Plus Sedan 4-Door | 1.8L 1790CC l4 GAS DOHC Naturally Aspirated |
| 2000 | Suzuki | Esteem | GLX Plus Wagon 5-Door | 1.6L 1590CC 97Cu. In. l4 GAS SOHC Naturally Aspirated |
| 2000 | Suzuki | Esteem | GLX Plus Wagon 5-Door | 1.8L 1790CC l4 GAS DOHC Naturally Aspirated |
| 2000 | Suzuki | Esteem | GLX Sedan 4-Door | 1.6L 1590CC 97Cu. In. l4 GAS SOHC Naturally Aspirated |
| 2000 | Suzuki | Esteem | GLX Sedan 4-Door | 1.8L 1790CC l4 GAS DOHC Naturally Aspirated |
| 2000 | Suzuki | Esteem | GLX Wagon 5-Door | 1.6L 1590CC 97Cu. In. l4 GAS SOHC Naturally Aspirated |
| 2000 | Suzuki | Esteem | GLX Wagon 5-Door | 1.8L 1790CC l4 GAS DOHC Naturally Aspirated |
| 2000 | Toyota | Sienna | CE Mini Passenger Van 4-Door | 3.0L 2995CC V6 GAS DOHC Naturally Aspirated |
| 2000 | Toyota | Sienna | CE Mini Passenger Van 5-Door | 3.0L 2995CC V6 GAS DOHC Naturally Aspirated |
| 2000 | Toyota | Sienna | LE Mini Passenger Van 4-Door | 3.0L 2995CC V6 GAS DOHC Naturally Aspirated |
| 2000 | Toyota | Sienna | LE Mini Passenger Van 5-Door | 3.0L 2995CC V6 GAS DOHC Naturally Aspirated |
| 2000 | Toyota | Solara | SE Convertible 2-Door | 2.2L 2164CC l4 GAS DOHC Naturally Aspirated |
| 2000 | Toyota | Solara | SE Convertible 2-Door | 3.0L 2995CC V6 GAS DOHC Naturally Aspirated |
| 2000 | Toyota | Solara | SE Coupe 2-Door | 2.2L 2164CC l4 GAS DOHC Naturally Aspirated |
| 2000 | Toyota | Solara | SE Coupe 2-Door | 3.0L 2995CC V6 GAS DOHC Naturally Aspirated |
| 2000 | Toyota | Solara | SLE Convertible 2-Door | 3.0L 2995CC V6 GAS DOHC Naturally Aspirated |
| 2000 | Toyota | Solara | SLE Coupe 2-Door | 3.0L 2995CC V6 GAS DOHC Naturally Aspirated |
| 2000 | Toyota | Tacoma | DLX Extended Cab Pickup 2-Door | 2.4L 2438CC l4 GAS DOHC Naturally Aspirated |
| 2000 | Toyota | Tacoma | DLX Extended Cab Pickup 2-Door | 2.7L 2694CC l4 GAS DOHC Naturally Aspirated |
| 2000 | Toyota | Tacoma | DLX Extended Cab Pickup 2-Door | 3.4L 3378CC V6 GAS DOHC Naturally Aspirated |
| 2000 | Toyota | Tacoma | DLX Standard Cab Pickup 2-Door | 2.4L 2438CC l4 GAS DOHC Naturally Aspirated |
| 2000 | Toyota | Tacoma | DLX Standard Cab Pickup 2-Door | 2.7L 2694CC l4 GAS DOHC Naturally Aspirated |
| 2000 | Toyota | Tacoma | DLX Standard Cab Pickup 2-Door | 3.4L 3378CC V6 GAS DOHC Naturally Aspirated |
| 2000 | Toyota | Tacoma | Limited Extended Cab Pickup 2-Door | 2.4L 2438CC l4 GAS DOHC Naturally Aspirated |
| 2000 | Toyota | Tacoma | Limited Extended Cab Pickup 2-Door | 2.7L 2694CC l4 GAS DOHC Naturally Aspirated |
| 2000 | Toyota | Tacoma | Limited Extended Cab Pickup 2-Door | 3.4L 3378CC V6 GAS DOHC Naturally Aspirated |
| 2000 | Toyota | Tacoma | Pre Runner Extended Cab Pickup 2-Door | 2.4L 2438CC l4 GAS DOHC Naturally Aspirated |
| 2000 | Toyota | Tacoma | Pre Runner Extended Cab Pickup 2-Door | 2.7L 2694CC l4 GAS DOHC Naturally Aspirated |
| 2000 | Toyota | Tacoma | Pre Runner Extended Cab Pickup 2-Door | 3.4L 3378CC V6 GAS DOHC Naturally Aspirated |
| 2000 | Toyota | Tacoma | Pre Runner Standard Cab Pickup 2-Door | 2.4L 2438CC l4 GAS DOHC Naturally Aspirated |
| 2000 | Toyota | Tacoma | Pre Runner Standard Cab Pickup 2-Door | 2.7L 2694CC l4 GAS DOHC Naturally Aspirated |
| 2000 | Toyota | Tacoma | Pre Runner Standard Cab Pickup 2-Door | 3.4L 3378CC V6 GAS DOHC Naturally Aspirated |
| 2000 | Toyota | Tacoma | SR5 Extended Cab Pickup 2-Door | 2.4L 2438CC l4 GAS DOHC Naturally Aspirated |
| 2000 | Toyota | Tacoma | SR5 Extended Cab Pickup 2-Door | 2.7L 2694CC l4 GAS DOHC Naturally Aspirated |
| 2000 | Toyota | Tacoma | SR5 Extended Cab Pickup 2-Door | 3.4L 3378CC V6 GAS DOHC Naturally Aspirated |
| 2000 | Toyota | Tundra | Base Standard Cab Pickup 2-Door | 3.4L 3378CC V6 GAS DOHC Naturally Aspirated |
| 2000 | Toyota | Tundra | Limited Extended Cab Pickup 4-Door | 4.7L 4663CC 285Cu. In. V8 GAS DOHC Naturally Aspirated |
| 2000 | Toyota | Tundra | SR5 Extended Cab Pickup 4-Door | 3.4L 3378CC V6 GAS DOHC Naturally Aspirated |
| 2000 | Toyota | Tundra | SR5 Extended Cab Pickup 4-Door | 4.7L 4663CC 285Cu. In. V8 GAS DOHC Naturally Aspirated |
| 2000 | Toyota | Tundra | SR5 Standard Cab Pickup 2-Door | 3.4L 3378CC V6 GAS DOHC Naturally Aspirated |
| 2000 | Toyota | Tundra | SR5 Standard Cab Pickup 2-Door | 4.7L 4663CC 285Cu. In. V8 GAS DOHC Naturally Aspirated |
| 1999 | Suzuki | Esteem | GL Sedan 4-Door | 1.6L 1590CC 97Cu. In. l4 GAS SOHC Naturally Aspirated |
| 1999 | Suzuki | Esteem | GL Sedan 4-Door | 1.8L 1790CC l4 GAS DOHC Naturally Aspirated |
| 1999 | Suzuki | Esteem | GL Wagon 5-Door | 1.6L 1590CC 97Cu. In. l4 GAS SOHC Naturally Aspirated |
| 1999 | Suzuki | Esteem | GL Wagon 5-Door | 1.8L 1790CC l4 GAS DOHC Naturally Aspirated |
| 1999 | Suzuki | Esteem | GLX Plus Sedan 4-Door | 1.6L 1590CC 97Cu. In. l4 GAS SOHC Naturally Aspirated |
| 1999 | Suzuki | Esteem | GLX Plus Sedan 4-Door | 1.8L 1790CC l4 GAS DOHC Naturally Aspirated |
| 1999 | Suzuki | Esteem | GLX Plus Wagon 5-Door | 1.6L 1590CC 97Cu. In. l4 GAS SOHC Naturally Aspirated |
| 1999 | Suzuki | Esteem | GLX Plus Wagon 5-Door | 1.8L 1790CC l4 GAS DOHC Naturally Aspirated |
| 1999 | Suzuki | Esteem | GLX Sedan 4-Door | 1.6L 1590CC 97Cu. In. l4 GAS SOHC Naturally Aspirated |
| 1999 | Suzuki | Esteem | GLX Sedan 4-Door | 1.8L 1790CC l4 GAS DOHC Naturally Aspirated |
| 1999 | Suzuki | Esteem | GLX Wagon 5-Door | 1.6L 1590CC 97Cu. In. l4 GAS SOHC Naturally Aspirated |
| 1999 | Suzuki | Esteem | GLX Wagon 5-Door | 1.8L 1790CC l4 GAS DOHC Naturally Aspirated |
| 1999 | Toyota | Sienna | CE Mini Passenger Van 4-Door | 3.0L 2995CC V6 GAS DOHC Naturally Aspirated |
| 1999 | Toyota | Sienna | CE Mini Passenger Van 5-Door | 3.0L 2995CC V6 GAS DOHC Naturally Aspirated |
| 1999 | Toyota | Sienna | LE Mini Passenger Van 5-Door | 3.0L 2995CC V6 GAS DOHC Naturally Aspirated |
| 1999 | Toyota | Sienna | XLE Mini Passenger Van 5-Door | 3.0L 2995CC V6 GAS DOHC Naturally Aspirated |
| 1999 | Toyota | Solara | SE Coupe 2-Door | 2.2L 2164CC l4 GAS DOHC Naturally Aspirated |
| 1999 | Toyota | Solara | SE Coupe 2-Door | 3.0L 2995CC V6 GAS DOHC Naturally Aspirated |
| 1999 | Toyota | Solara | SLE Coupe 2-Door | 3.0L 2995CC V6 GAS DOHC Naturally Aspirated |
| 1999 | Toyota | Tacoma | DLX Extended Cab Pickup 2-Door | 2.4L 2438CC l4 GAS DOHC Naturally Aspirated |
| 1999 | Toyota | Tacoma | DLX Extended Cab Pickup 2-Door | 2.7L 2694CC l4 GAS DOHC Naturally Aspirated |
| 1999 | Toyota | Tacoma | DLX Extended Cab Pickup 2-Door | 3.4L 3378CC V6 GAS DOHC Naturally Aspirated |
| 1999 | Toyota | Tacoma | DLX Standard Cab Pickup 2-Door | 2.4L 2438CC l4 GAS DOHC Naturally Aspirated |
| 1999 | Toyota | Tacoma | DLX Standard Cab Pickup 2-Door | 2.7L 2694CC l4 GAS DOHC Naturally Aspirated |
| 1999 | Toyota | Tacoma | DLX Standard Cab Pickup 2-Door | 3.4L 3378CC V6 GAS DOHC Naturally Aspirated |
| 1999 | Toyota | Tacoma | Limited Extended Cab Pickup 2-Door | 3.4L 3378CC V6 GAS DOHC Naturally Aspirated |
| 1999 | Toyota | Tacoma | Pre Runner Extended Cab Pickup 2-Door | 2.4L 2438CC l4 GAS DOHC Naturally Aspirated |
| 1999 | Toyota | Tacoma | Pre Runner Extended Cab Pickup 2-Door | 2.7L 2694CC l4 GAS DOHC Naturally Aspirated |
| 1999 | Toyota | Tacoma | Pre Runner Extended Cab Pickup 2-Door | 3.4L 3378CC V6 GAS DOHC Naturally Aspirated |
| 1999 | Toyota | Tacoma | Pre Runner Standard Cab Pickup 2-Door | 2.4L 2438CC l4 GAS DOHC Naturally Aspirated |
| 1999 | Toyota | Tacoma | Pre Runner Standard Cab Pickup 2-Door | 2.7L 2694CC l4 GAS DOHC Naturally Aspirated |
| 1999 | Toyota | Tacoma | Pre Runner Standard Cab Pickup 2-Door | 3.4L 3378CC V6 GAS DOHC Naturally Aspirated |
| 1999 | Toyota | Tacoma | SR5 Extended Cab Pickup 2-Door | 2.4L 2438CC l4 GAS DOHC Naturally Aspirated |
| 1999 | Toyota | Tacoma | SR5 Extended Cab Pickup 2-Door | 2.7L 2694CC l4 GAS DOHC Naturally Aspirated |
| 1999 | Toyota | Tacoma | SR5 Extended Cab Pickup 2-Door | 3.4L 3378CC V6 GAS DOHC Naturally Aspirated |
| 1999 | Toyota | Tercel | CE Sedan 2-Door | 1.5L 1497CC l4 GAS DOHC Naturally Aspirated |
| 1998 | Suzuki | Esteem | GL Sedan 4-Door | 1.6L 1590CC 97Cu. In. l4 GAS SOHC Naturally Aspirated |
| 1998 | Suzuki | Esteem | GL Wagon 5-Door | 1.6L 1590CC 97Cu. In. l4 GAS SOHC Naturally Aspirated |
| 1998 | Suzuki | Esteem | GLX Plus Sedan 4-Door | 1.6L 1590CC 97Cu. In. l4 GAS SOHC Naturally Aspirated |
| 1998 | Suzuki | Esteem | GLX Plus Wagon 5-Door | 1.6L 1590CC 97Cu. In. l4 GAS SOHC Naturally Aspirated |
| 1998 | Suzuki | Esteem | GLX Sedan 4-Door | 1.6L 1590CC 97Cu. In. l4 GAS SOHC Naturally Aspirated |
| 1998 | Suzuki | Esteem | GLX Wagon 5-Door | 1.6L 1590CC 97Cu. In. l4 GAS SOHC Naturally Aspirated |
| 1998 | Toyota | Sienna | CE Mini Passenger Van 4-Door | 3.0L 2995CC V6 GAS DOHC Naturally Aspirated |
| 1998 | Toyota | Sienna | CE Mini Passenger Van 5-Door | 3.0L 2995CC V6 GAS DOHC Naturally Aspirated |
| 1998 | Toyota | Sienna | LE Mini Passenger Van 4-Door | 3.0L 2995CC V6 GAS DOHC Naturally Aspirated |
| 1998 | Toyota | Sienna | LE Mini Passenger Van 5-Door | 3.0L 2995CC V6 GAS DOHC Naturally Aspirated |
| 1998 | Toyota | Supra | Base Hatchback 2-Door | 3.0L 2997CC l6 GAS DOHC Naturally Aspirated |
| 1998 | Toyota | Supra | Twin Turbo Hatchback 2-Door | 3.0L 2997CC l6 GAS DOHC Turbocharged |
| 1998 | Toyota | T100 | Base Extended Cab Pickup 2-Door | 2.7L 2694CC l4 GAS DOHC Naturally Aspirated |
| 1998 | Toyota | T100 | Base Extended Cab Pickup 2-Door | 3.4L 3378CC V6 GAS DOHC Naturally Aspirated |
| 1998 | Toyota | T100 | Base Standard Cab Pickup 2-Door | 2.7L 2694CC l4 GAS DOHC Naturally Aspirated |
| 1998 | Toyota | T100 | Base Standard Cab Pickup 2-Door | 3.4L 3378CC V6 GAS DOHC Naturally Aspirated |
| 1998 | Toyota | T100 | SR5 Extended Cab Pickup 2-Door | 3.4L 3378CC V6 GAS DOHC Naturally Aspirated |
| 1998 | Toyota | Tacoma | DLX Extended Cab Pickup 2-Door | 2.4L 2438CC l4 GAS DOHC Naturally Aspirated |
| 1998 | Toyota | Tacoma | DLX Extended Cab Pickup 2-Door | 2.7L 2694CC l4 GAS DOHC Naturally Aspirated |
| 1998 | Toyota | Tacoma | DLX Extended Cab Pickup 2-Door | 3.4L 3378CC V6 GAS DOHC Naturally Aspirated |
| 1998 | Toyota | Tacoma | DLX Standard Cab Pickup 2-Door | 2.4L 2438CC l4 GAS DOHC Naturally Aspirated |
| 1998 | Toyota | Tacoma | DLX Standard Cab Pickup 2-Door | 2.7L 2694CC l4 GAS DOHC Naturally Aspirated |
| 1998 | Toyota | Tacoma | DLX Standard Cab Pickup 2-Door | 3.4L 3378CC V6 GAS DOHC Naturally Aspirated |
| 1998 | Toyota | Tacoma | Limited Extended Cab Pickup 2-Door | 3.4L 3378CC V6 GAS DOHC Naturally Aspirated |
| 1998 | Toyota | Tacoma | Pre Runner Extended Cab Pickup 2-Door | 2.4L 2438CC l4 GAS DOHC Naturally Aspirated |
| 1998 | Toyota | Tacoma | Pre Runner Extended Cab Pickup 2-Door | 2.7L 2694CC l4 GAS DOHC Naturally Aspirated |
| 1998 | Toyota | Tacoma | Pre Runner Extended Cab Pickup 2-Door | 3.4L 3378CC V6 GAS DOHC Naturally Aspirated |
| 1998 | Toyota | Tacoma | SR5 Extended Cab Pickup 2-Door | 3.4L 3378CC V6 GAS DOHC Naturally Aspirated |
| 1998 | Toyota | Tercel | CE Sedan 2-Door | 1.5L 1497CC l4 GAS DOHC Naturally Aspirated |
| 1997 | Suzuki | Esteem | GL Sedan 4-Door | 1.6L 1590CC 97Cu. In. l4 GAS SOHC Naturally Aspirated |
| 1997 | Suzuki | Esteem | GLX Plus Sedan 4-Door | 1.6L 1590CC 97Cu. In. l4 GAS SOHC Naturally Aspirated |
| 1997 | Suzuki | Esteem | GLX Sedan 4-Door | 1.6L 1590CC 97Cu. In. l4 GAS SOHC Naturally Aspirated |
| 1997 | Toyota | Supra | Base Hatchback 2-Door | 3.0L 2997CC l6 GAS DOHC Naturally Aspirated |
| 1997 | Toyota | Supra | Twin Turbo Hatchback 2-Door | 3.0L 2997CC l6 GAS DOHC Turbocharged |
| 1997 | Toyota | T100 | Base Extended Cab Pickup 2-Door | 2.7L 2694CC l4 GAS DOHC Naturally Aspirated |
| 1997 | Toyota | T100 | Base Standard Cab Pickup 2-Door | 2.7L 2694CC l4 GAS DOHC Naturally Aspirated |
| 1997 | Toyota | T100 | DLX Extended Cab Pickup 2-Door | 3.4L 3378CC V6 GAS DOHC Naturally Aspirated |
| 1997 | Toyota | T100 | DLX Standard Cab Pickup 2-Door | 3.4L 3378CC V6 GAS DOHC Naturally Aspirated |
| 1997 | Toyota | T100 | SR5 Extended Cab Pickup 2-Door | 3.4L 3378CC V6 GAS DOHC Naturally Aspirated |
| 1997 | Toyota | T100 | SR5 Standard Cab Pickup 2-Door | 3.4L 3378CC V6 GAS DOHC Naturally Aspirated |
| 1997 | Toyota | Tacoma | DLX Extended Cab Pickup 2-Door | 2.4L 2438CC l4 GAS DOHC Naturally Aspirated |
| 1997 | Toyota | Tacoma | DLX Extended Cab Pickup 2-Door | 2.7L 2694CC l4 GAS DOHC Naturally Aspirated |
| 1997 | Toyota | Tacoma | DLX Extended Cab Pickup 2-Door | 3.4L 3378CC V6 GAS DOHC Naturally Aspirated |
| 1997 | Toyota | Tacoma | DLX Standard Cab Pickup 2-Door | 2.4L 2438CC l4 GAS DOHC Naturally Aspirated |
| 1997 | Toyota | Tacoma | DLX Standard Cab Pickup 2-Door | 2.7L 2694CC l4 GAS DOHC Naturally Aspirated |
| 1997 | Toyota | Tacoma | DLX Standard Cab Pickup 2-Door | 3.4L 3378CC V6 GAS DOHC Naturally Aspirated |
| 1997 | Toyota | Tacoma | SR5 Extended Cab Pickup 2-Door | 3.4L 3378CC V6 GAS DOHC Naturally Aspirated |
| 1997 | Toyota | Tercel | CE Sedan 2-Door | 1.5L 1497CC l4 GAS DOHC Naturally Aspirated |
| 1997 | Toyota | Tercel | CE Sedan 4-Door | 1.5L 1497CC l4 GAS DOHC Naturally Aspirated |
| 1996 | Suzuki | Esteem | GL Sedan 4-Door | 1.6L 1590CC 97Cu. In. l4 GAS SOHC Naturally Aspirated |
| 1996 | Suzuki | Esteem | GLX Plus Sedan 4-Door | 1.6L 1590CC 97Cu. In. l4 GAS SOHC Naturally Aspirated |
| 1996 | Suzuki | Esteem | GLX Sedan 4-Door | 1.6L 1590CC 97Cu. In. l4 GAS SOHC Naturally Aspirated |
| 1996 | Toyota | Supra | Base Hatchback 2-Door | 3.0L 2997CC l6 GAS DOHC Naturally Aspirated |
| 1996 | Toyota | Supra | Twin Turbo Hatchback 2-Door | 3.0L 2997CC l6 GAS DOHC Turbocharged |
| 1996 | Toyota | T100 | Base Extended Cab Pickup 2-Door | 2.7L 2694CC l4 GAS DOHC Naturally Aspirated |
| 1996 | Toyota | T100 | Base Standard Cab Pickup 2-Door | 2.7L 2694CC l4 GAS DOHC Naturally Aspirated |
| 1996 | Toyota | T100 | DLX Extended Cab Pickup 2-Door | 3.4L 3378CC V6 GAS DOHC Naturally Aspirated |
| 1996 | Toyota | T100 | DLX Standard Cab Pickup 2-Door | 3.4L 3378CC V6 GAS DOHC Naturally Aspirated |
| 1996 | Toyota | T100 | SR5 Extended Cab Pickup 2-Door | 3.4L 3378CC V6 GAS DOHC Naturally Aspirated |
| 1996 | Toyota | T100 | SR5 Standard Cab Pickup 2-Door | 3.4L 3378CC V6 GAS DOHC Naturally Aspirated |
| 1996 | Toyota | Tacoma | DLX Extended Cab Pickup 2-Door | 2.4L 2438CC l4 GAS DOHC Naturally Aspirated |
| 1996 | Toyota | Tacoma | DLX Extended Cab Pickup 2-Door | 2.7L 2694CC l4 GAS DOHC Naturally Aspirated |
| 1996 | Toyota | Tacoma | DLX Extended Cab Pickup 2-Door | 3.4L 3378CC V6 GAS DOHC Naturally Aspirated |
| 1996 | Toyota | Tacoma | DLX Standard Cab Pickup 2-Door | 2.4L 2438CC l4 GAS DOHC Naturally Aspirated |
| 1996 | Toyota | Tacoma | DLX Standard Cab Pickup 2-Door | 2.7L 2694CC l4 GAS DOHC Naturally Aspirated |
| 1996 | Toyota | Tacoma | DLX Standard Cab Pickup 2-Door | 3.4L 3378CC V6 GAS DOHC Naturally Aspirated |
| 1996 | Toyota | Tacoma | SR5 Extended Cab Pickup 2-Door | 3.4L 3378CC V6 GAS DOHC Naturally Aspirated |
| 1996 | Toyota | Tercel | DX Sedan 2-Door | 1.5L 1497CC l4 GAS DOHC Naturally Aspirated |
| 1996 | Toyota | Tercel | DX Sedan 4-Door | 1.5L 1497CC l4 GAS DOHC Naturally Aspirated |
| 1996 | Toyota | Tercel | STD Sedan 2-Door | 1.5L 1497CC l4 GAS DOHC Naturally Aspirated |
| 1995 | Suzuki | Esteem | GL Sedan 4-Door | 1.6L 1590CC 97Cu. In. l4 GAS SOHC Naturally Aspirated |
| 1995 | Suzuki | Esteem | GLX Plus Sedan 4-Door | 1.6L 1590CC 97Cu. In. l4 GAS SOHC Naturally Aspirated |
| 1995 | Suzuki | Esteem | GLX Sedan 4-Door | 1.6L 1590CC 97Cu. In. l4 GAS SOHC Naturally Aspirated |
| 1995 | Toyota | Supra | Base Hatchback 2-Door | 3.0L 2997CC l6 GAS DOHC Naturally Aspirated |
| 1995 | Toyota | Supra | Twin Turbo Hatchback 2-Door | 3.0L 2997CC l6 GAS DOHC Turbocharged |
| 1995 | Toyota | T100 | Base Standard Cab Pickup 2-Door | 2.7L 2694CC l4 GAS DOHC Naturally Aspirated |
| 1995 | Toyota | T100 | Base Standard Cab Pickup 2-Door | 3.4L 3378CC V6 GAS DOHC Naturally Aspirated |
| 1995 | Toyota | T100 | DX Extended Cab Pickup 2-Door | 3.4L 3378CC V6 GAS DOHC Naturally Aspirated |
| 1995 | Toyota | T100 | DX Standard Cab Pickup 2-Door | 3.4L 3378CC V6 GAS DOHC Naturally Aspirated |
| 1995 | Toyota | T100 | One-Ton DLX Standard Cab Pickup 2-Door | 3.4L 3378CC V6 GAS DOHC Naturally Aspirated |
| 1995 | Toyota | T100 | SR5 Extended Cab Pickup 2-Door | 3.4L 3378CC V6 GAS DOHC Naturally Aspirated |
| 1995 | Toyota | T100 | SR5 Standard Cab Pickup 2-Door | 3.4L 3378CC V6 GAS DOHC Naturally Aspirated |
| 1995 | Toyota | Tacoma | DLX Extended Cab Pickup 2-Door | 2.4L 2438CC l4 GAS DOHC Naturally Aspirated |
| 1995 | Toyota | Tacoma | DLX Extended Cab Pickup 2-Door | 2.7L 2694CC l4 GAS DOHC Naturally Aspirated |
| 1995 | Toyota | Tacoma | DLX Extended Cab Pickup 2-Door | 3.4L 3378CC V6 GAS DOHC Naturally Aspirated |
| 1995 | Toyota | Tacoma | DLX Standard Cab Pickup 2-Door | 2.4L 2438CC l4 GAS DOHC Naturally Aspirated |
| 1995 | Toyota | Tacoma | DLX Standard Cab Pickup 2-Door | 2.7L 2694CC l4 GAS DOHC Naturally Aspirated |
| 1995 | Toyota | Tacoma | DLX Standard Cab Pickup 2-Door | 3.4L 3378CC V6 GAS DOHC Naturally Aspirated |
| 1995 | Toyota | Tacoma | SR5 Extended Cab Pickup 2-Door | 3.4L 3378CC V6 GAS DOHC Naturally Aspirated |
| 1995 | Toyota | Tercel | DX Sedan 2-Door | 1.5L 1497CC l4 GAS DOHC Naturally Aspirated |
| 1995 | Toyota | Tercel | DX Sedan 4-Door | 1.5L 1497CC l4 GAS DOHC Naturally Aspirated |
| 1995 | Toyota | Tercel | STD Sedan 2-Door | 1.5L 1497CC l4 GAS DOHC Naturally Aspirated |
| 1994 | Toyota | Supra | Base Hatchback 2-Door | 3.0L 2997CC l6 GAS DOHC Naturally Aspirated |
| 1994 | Toyota | Supra | Twin Turbo Hatchback 2-Door | 3.0L 2997CC l6 GAS DOHC Turbocharged |
| 1994 | Toyota | T100 | Base Standard Cab Pickup 2-Door | 2.7L 2694CC l4 GAS DOHC Naturally Aspirated |
| 1994 | Toyota | T100 | SR5 Standard Cab Pickup 2-Door | 3.0L 2959CC V6 GAS SOHC Naturally Aspirated |
| 1994 | Toyota | Tercel | DLX Sedan 2-Door | 1.5L 1456CC l4 GAS SOHC Naturally Aspirated |
| 1994 | Toyota | Tercel | DLX Sedan 4-Door | 1.5L 1456CC l4 GAS SOHC Naturally Aspirated |
| 1994 | Toyota | Tercel | LE Sedan 4-Door | 1.5L 1456CC l4 GAS SOHC Naturally Aspirated |
| 1994 | Toyota | Tercel | STD Sedan 2-Door | 1.5L 1456CC l4 GAS SOHC Naturally Aspirated |
| 1993 | Toyota | Supra | Base Hatchback 2-Door | 3.0L 2997CC l6 GAS DOHC Naturally Aspirated |
| 1993 | Toyota | Supra | Twin Turbo Hatchback 2-Door | 3.0L 2997CC l6 GAS DOHC Turbocharged |
| 1993 | Toyota | T100 | Base Standard Cab Pickup 2-Door | 3.0L 2959CC V6 GAS SOHC Naturally Aspirated |
| 1993 | Toyota | T100 | One-Ton Standard Cab Pickup 2-Door | 3.0L 2959CC V6 GAS SOHC Naturally Aspirated |
| 1993 | Toyota | T100 | SR5 Standard Cab Pickup 2-Door | 3.0L 2959CC V6 GAS SOHC Naturally Aspirated |
| 1993 | Toyota | Tercel | DLX Sedan 2-Door | 1.5L 1456CC l4 GAS SOHC Naturally Aspirated |
| 1993 | Toyota | Tercel | DLX Sedan 4-Door | 1.5L 1456CC l4 GAS SOHC Naturally Aspirated |
| 1993 | Toyota | Tercel | LE Sedan 4-Door | 1.5L 1456CC l4 GAS SOHC Naturally Aspirated |
| 1993 | Toyota | Tercel | STD Sedan 2-Door | 1.5L 1456CC l4 GAS SOHC Naturally Aspirated |
| 1992 | Toyota | Supra | Base Hatchback 2-Door | 3.0L 2954CC l6 GAS DOHC Naturally Aspirated |
| 1992 | Toyota | Supra | Turbo Hatchback 2-Door | 3.0L 2954CC l6 GAS DOHC Turbocharged |
| 1992 | Toyota | Tercel | DLX Sedan 2-Door | 1.5L 1456CC l4 GAS SOHC Naturally Aspirated |
| 1992 | Toyota | Tercel | DLX Sedan 4-Door | 1.5L 1456CC l4 GAS SOHC Naturally Aspirated |
| 1992 | Toyota | Tercel | LE Sedan 4-Door | 1.5L 1456CC l4 GAS SOHC Naturally Aspirated |
| 1992 | Toyota | Tercel | STD Sedan 2-Door | 1.5L 1456CC l4 GAS SOHC Naturally Aspirated |
| 1991 | Toyota | Supra | Base Hatchback 2-Door | 3.0L 2954CC l6 GAS DOHC Naturally Aspirated |
| 1991 | Toyota | Supra | Base Hatchback 2-Door | 3.0L 2954CC l6 GAS DOHC Turbocharged |
| 1991 | Toyota | Supra | Turbo Hatchback 2-Door | 3.0L 2954CC l6 GAS DOHC Turbocharged |
| 1991 | Toyota | Tercel | DLX Sedan 2-Door | 1.5L 1456CC l4 GAS SOHC Naturally Aspirated |
| 1991 | Toyota | Tercel | DLX Sedan 4-Door | 1.5L 1456CC l4 GAS SOHC Naturally Aspirated |
| 1991 | Toyota | Tercel | LE Sedan 4-Door | 1.5L 1456CC l4 GAS SOHC Naturally Aspirated |
| 1991 | Toyota | Tercel | STD Sedan 2-Door | 1.5L 1456CC l4 GAS SOHC Naturally Aspirated |
| 1990 | Toyota | Supra | Base Hatchback 2-Door | 3.0L 2954CC l6 GAS DOHC Naturally Aspirated |
| 1990 | Toyota | Supra | Turbo Hatchback 2-Door | 3.0L 2954CC l6 GAS DOHC Turbocharged |
| 1990 | Toyota | Tercel | Base Sedan 2-Door | 1.5L 1456CC l4 GAS SOHC Naturally Aspirated |
| 1990 | Toyota | Tercel | DX Sedan 2-Door | 1.5L 1456CC l4 GAS SOHC Naturally Aspirated |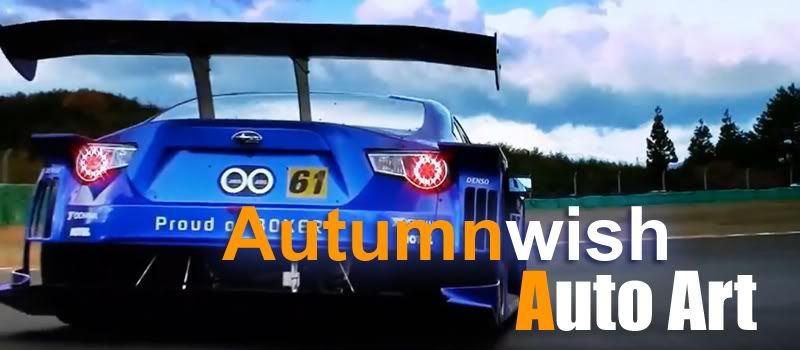 P

roduction Description:


W

e

do our best to describe the product, please make sure you read the description and all the photos below before purchase. If you have any questions, please feel free to contact us.




4" N1 Carbon Flat Tip Muffler w/ 2.5" Inlet (
with Silencer

)

COMPATIBILITY:
All vehicles with 2.5" inlet

PACKAGE INCLUDES:
1 x " 4" N1 Carbon Flat Tip Muffler w/ silencer

DIMENSIONS:
Inlet

: 2.5"


Inlet Length

: 2.5"

Tip

: 4"

Tip Length

: 4"

Body Length

: 12"

Total Length

: 18.5"

FEATURES:

Constructed out of Black Ceramic T-304 Stainless steel, our performance exhaust muffle is the true sound of power and style. It feature a straight through, free flowing perforated stainless steel core with mesh wrap and acoustical fiber fill to deliver that

Smooth

& deep

Tone

.

INSTALLATION:
Extra piping is required for installation and will be charged by the mechanic or installer
Remove (Cut Off) original muffler

Weld on the new muffler

Professional installation is always recommended

Professional installation is strongly recommended.
Product Pictures

Share