Fits Honda 5 Speed Manual Gear Transmission 100% Real Carbon Fiber Shift Knob
Regular price
Sale price
$16.99
Unit price
per
Sale
Sold out
Compatible Vehicles
| Year | Make | Model | Trim | Engine |
| --- | --- | --- | --- | --- |
| 2009 | Honda | S2000 | Base Convertible 2-Door | 2.2L 2157CC l4 GAS DOHC Naturally Aspirated |
| 2009 | Honda | S2000 | CR Convertible 2-Door | 2.2L 2157CC l4 GAS DOHC Naturally Aspirated |
| 2008 | Honda | S2000 | Base Convertible 2-Door | 2.2L 2157CC l4 GAS DOHC Naturally Aspirated |
| 2008 | Honda | S2000 | CR Convertible 2-Door | 2.2L 2157CC l4 GAS DOHC Naturally Aspirated |
| 2007 | Honda | S2000 | Base Convertible 2-Door | 2.2L 2157CC l4 GAS DOHC Naturally Aspirated |
| 2006 | Honda | S2000 | Base Convertible 2-Door | 2.2L 2157CC l4 GAS DOHC Naturally Aspirated |
| 2005 | Honda | S2000 | Base Convertible 2-Door | 2.2L 2157CC l4 GAS DOHC Naturally Aspirated |
| 2004 | Honda | S2000 | Base Convertible 2-Door | 2.2L 2157CC l4 GAS DOHC Naturally Aspirated |
| 2003 | Honda | S2000 | Base Convertible 2-Door | 2.0L 1997CC l4 GAS DOHC Naturally Aspirated |
| 2002 | Honda | S2000 | Base Convertible 2-Door | 2.0L 1997CC l4 GAS DOHC Naturally Aspirated |
| 2001 | Honda | Prelude | Base Coupe 2-Door | 2.2L 2156CC l4 GAS DOHC Naturally Aspirated |
| 2001 | Honda | Prelude | Type SH Coupe 2-Door | 2.2L 2156CC l4 GAS DOHC Naturally Aspirated |
| 2001 | Honda | S2000 | Base Convertible 2-Door | 2.0L 1997CC l4 GAS DOHC Naturally Aspirated |
| 2000 | Honda | Prelude | Base Coupe 2-Door | 2.2L 2156CC l4 GAS DOHC Naturally Aspirated |
| 2000 | Honda | Prelude | Type SH Coupe 2-Door | 2.2L 2156CC l4 GAS DOHC Naturally Aspirated |
| 2000 | Honda | S2000 | Base Convertible 2-Door | 2.0L 1997CC l4 GAS DOHC Naturally Aspirated |
| 1999 | Honda | Prelude | Base Coupe 2-Door | 2.2L 2156CC l4 GAS DOHC Naturally Aspirated |
| 1999 | Honda | Prelude | Type SH Coupe 2-Door | 2.2L 2156CC l4 GAS DOHC Naturally Aspirated |
| 1998 | Honda | Prelude | Base Coupe 2-Door | 2.2L 2156CC l4 GAS DOHC Naturally Aspirated |
| 1998 | Honda | Prelude | Type SH Coupe 2-Door | 2.2L 2156CC l4 GAS DOHC Naturally Aspirated |
| 1997 | Honda | Prelude | Base Coupe 2-Door | 2.2L 2156CC l4 GAS DOHC Naturally Aspirated |
| 1997 | Honda | Prelude | Type SH Coupe 2-Door | 2.2L 2156CC l4 GAS DOHC Naturally Aspirated |
| 1996 | Honda | Prelude | S Coupe 2-Door | 2.2L 2156CC l4 GAS SOHC Naturally Aspirated |
| 1996 | Honda | Prelude | Si Coupe 2-Door | 2.3L 2259CC l4 GAS DOHC Naturally Aspirated |
| 1996 | Honda | Prelude | VTEC Coupe 2-Door | 2.2L 2156CC l4 GAS DOHC Naturally Aspirated |
| 1995 | Honda | Prelude | S Coupe 2-Door | 2.2L 2156CC l4 GAS SOHC Naturally Aspirated |
| 1995 | Honda | Prelude | SE Coupe 2-Door | 2.3L 2259CC l4 GAS DOHC Naturally Aspirated |
| 1995 | Honda | Prelude | Si Coupe 2-Door | 2.3L 2259CC l4 GAS DOHC Naturally Aspirated |
| 1995 | Honda | Prelude | VTEC Coupe 2-Door | 2.2L 2156CC l4 GAS DOHC Naturally Aspirated |
| 1994 | Honda | Prelude | S Coupe 2-Door | 2.2L 2156CC l4 GAS SOHC Naturally Aspirated |
| 1994 | Honda | Prelude | Si 4WS Coupe 2-Door | 2.3L 2259CC l4 GAS DOHC Naturally Aspirated |
| 1994 | Honda | Prelude | Si Coupe 2-Door | 2.3L 2259CC l4 GAS DOHC Naturally Aspirated |
| 1994 | Honda | Prelude | VTEC Coupe 2-Door | 2.2L 2156CC l4 GAS DOHC Naturally Aspirated |
| 1993 | Honda | Prelude | S Coupe 2-Door | 2.2L 2156CC l4 GAS SOHC Naturally Aspirated |
| 1993 | Honda | Prelude | Si 4WS Coupe 2-Door | 2.3L 2259CC l4 GAS DOHC Naturally Aspirated |
| 1993 | Honda | Prelude | Si Coupe 2-Door | 2.3L 2259CC l4 GAS DOHC Naturally Aspirated |
| 1993 | Honda | Prelude | VTEC Coupe 2-Door | 2.2L 2156CC l4 GAS DOHC Naturally Aspirated |
| 1992 | Honda | Prelude | S Coupe 2-Door | 2.2L 2156CC l4 GAS SOHC Naturally Aspirated |
| 1992 | Honda | Prelude | Si 4WS Coupe 2-Door | 2.3L 2259CC l4 GAS DOHC Naturally Aspirated |
| 1992 | Honda | Prelude | Si Coupe 2-Door | 2.3L 2259CC l4 GAS DOHC Naturally Aspirated |
| 1991 | Honda | Prelude | 2.0 Si Coupe 2-Door | 2.0L 1958CC l4 GAS DOHC Naturally Aspirated |
| 1991 | Honda | Prelude | Si 4WS Coupe 2-Door | 2.1L 2056CC l4 GAS DOHC Naturally Aspirated |
| 1991 | Honda | Prelude | Si ALB Coupe 2-Door | 2.1L 2056CC l4 GAS DOHC Naturally Aspirated |
| 1991 | Honda | Prelude | Si Coupe 2-Door | 2.1L 2056CC l4 GAS DOHC Naturally Aspirated |
| 1990 | Honda | Prelude | 2.0 S Coupe 2-Door | 2.0L 1958CC l4 GAS SOHC Naturally Aspirated |
| 1990 | Honda | Prelude | 2.0 Si Coupe 2-Door | 2.0L 1958CC l4 GAS DOHC Naturally Aspirated |
| 1990 | Honda | Prelude | Si 4WS Coupe 2-Door | 2.1L 2056CC l4 GAS DOHC Naturally Aspirated |
| 1990 | Honda | Prelude | Si ALB Coupe 2-Door | 2.1L 2056CC l4 GAS DOHC Naturally Aspirated |
| 1990 | Honda | Prelude | Si Coupe 2-Door | 2.1L 2056CC l4 GAS DOHC Naturally Aspirated |
| 1989 | Honda | Prelude | 2.0 S Coupe 2-Door | 2.0L 1958CC l4 GAS SOHC Naturally Aspirated |
| 1989 | Honda | Prelude | 2.0 Si 4WS Coupe 2-Door | 2.0L 1958CC l4 GAS DOHC Naturally Aspirated |
| 1989 | Honda | Prelude | 2.0 Si Coupe 2-Door | 2.0L 1958CC l4 GAS DOHC Naturally Aspirated |
| 1988 | Honda | Prelude | 2.0 S Coupe 2-Door | 2.0L 1958CC l4 GAS SOHC Naturally Aspirated |
| 1988 | Honda | Prelude | 2.0 Si 4WS Coupe 2-Door | 2.0L 1958CC l4 GAS DOHC Naturally Aspirated |
| 1988 | Honda | Prelude | 2.0 Si Coupe 2-Door | 2.0L 1958CC l4 GAS DOHC Naturally Aspirated |
| 1987 | Honda | Prelude | 2.0 Si Coupe 2-Door | 2.0L 1955CC l4 GAS SOHC Naturally Aspirated |
| 1987 | Honda | Prelude | Base Coupe 2-Door | 1.8L 1829CC l4 GAS SOHC Naturally Aspirated |
| 1986 | Honda | Prelude | 2.0 Si Coupe 3-Door | 2.0L 1955CC l4 GAS SOHC Naturally Aspirated |
| 1986 | Honda | Prelude | Base Coupe 2-Door | 1.8L 1829CC l4 GAS SOHC Naturally Aspirated |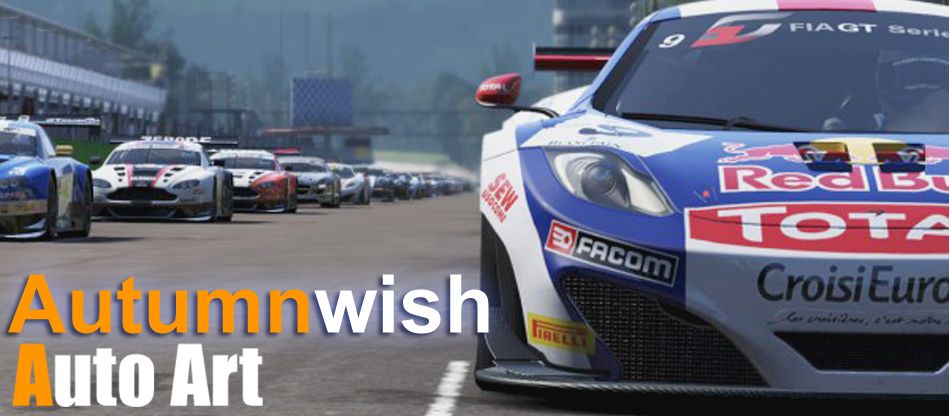 P

roduction Description:


W

e

do our best to describe the product, please make sure you read the description and all the photos below before purchase. If you have any questions, please feel free to contact us.




5 Speed Manual Transmission Shift Knob
COMPATIBILITY:
All Vehicles with 5 speed manual transmission (only)
PACKAGE INCLUDES:FEATURES:

Brand new in box & never been used

Made of high quality Aluminum with Real Carbon Fiber finish

Comes with 3 adaptors, fits most vehicles
Direct replacement, easy to install
INSTALLATION:
Installation instruction manual not included
Professional installation is strongly recommended.
Product Pictures

Share