For Honda Acura 3/4" Aluminum Hood Vent Raiser Lift Tilt Spacer Kit Neo Chrome
Regular price
Sale price
$12.99
Unit price
per
Sale
Sold out
Compatible Vehicles
| Year | Make | Model | Trim | Engine |
| --- | --- | --- | --- | --- |
| 2017 | Acura | ILX | Base Sedan 4-Door | 2.4L 2356CC l4 GAS DOHC Naturally Aspirated |
| 2017 | Acura | NSX | Base Coupe 2-Door | 3.5L 3493CC V6 ELECTRIC/GAS DOHC Turbocharged |
| 2017 | Acura | RDX | Base Sport Utility 4-Door | 3.5L 3471CC V6 GAS SOHC Naturally Aspirated |
| 2017 | Honda | HR-V | EX | 1.8L 1799CC l4 GAS SOHC Naturally Aspirated |
| 2017 | Honda | HR-V | EX-L | 1.8L 1799CC l4 GAS SOHC Naturally Aspirated |
| 2017 | Honda | HR-V | LX | 1.8L 1799CC l4 GAS SOHC Naturally Aspirated |
| 2017 | Honda | Pilot | Elite | 3.5L 3471CC V6 GAS SOHC Naturally Aspirated |
| 2017 | Honda | Pilot | EX | 3.5L 3471CC V6 GAS SOHC Naturally Aspirated |
| 2017 | Honda | Pilot | EX-L | 3.5L 3471CC V6 GAS SOHC Naturally Aspirated |
| 2017 | Honda | Pilot | LX | 3.5L 3471CC V6 GAS SOHC Naturally Aspirated |
| 2017 | Honda | Pilot | Touring | 3.5L 3471CC V6 GAS SOHC Naturally Aspirated |
| 2016 | Acura | ILX | Base Sedan 4-Door | 2.4L 2356CC l4 GAS DOHC Naturally Aspirated |
| 2016 | Acura | ILX | Base Sedan 4-Door | 2.4L 2400CC 146Cu. In. l4 GAS SOHC Naturally Aspirated |
| 2016 | Acura | MDX | Base Sport Utility 4-Door | 3.5L 3471CC 212Cu. In. V6 GAS SOHC Naturally Aspirated |
| 2016 | Acura | MDX | Base Sport Utility 4-Door | 3.5L 3471CC V6 GAS SOHC Naturally Aspirated |
| 2016 | Acura | MDX | SH-AWD Sport Utility 4-Door | 3.5L 3471CC V6 GAS SOHC Naturally Aspirated |
| 2016 | Acura | RDX | Base Sport Utility 4-Door | 3.5L 3471CC 212Cu. In. V6 GAS SOHC Naturally Aspirated |
| 2016 | Acura | RDX | Base Sport Utility 4-Door | 3.5L 3471CC V6 GAS SOHC Naturally Aspirated |
| 2016 | Acura | RLX | Base Sedan 4-Door | 3.5L 3471CC V6 GAS SOHC Naturally Aspirated |
| 2016 | Acura | RLX | Sport Hybrid SH-AWD Sedan 4-Door | 3.5L 3471CC V6 ELECTRIC/GAS SOHC Naturally Aspirated |
| 2016 | Acura | TLX | Base Sedan 4-Door | 2.4L 2356CC l4 GAS DOHC Naturally Aspirated |
| 2016 | Acura | TLX | Base Sedan 4-Door | 2.4L 2400CC 146Cu. In. l4 GAS Naturally Aspirated |
| 2016 | Acura | TLX | Base Sedan 4-Door | 3.5L 3471CC 212Cu. In. V6 GAS Naturally Aspirated |
| 2016 | Acura | TLX | Base Sedan 4-Door | 3.5L 3471CC V6 GAS SOHC Naturally Aspirated |
| 2016 | Acura | TLX | SH-AWD Sedan 4-Door | 3.5L 3471CC V6 GAS SOHC Naturally Aspirated |
| 2016 | Honda | Accord | EX Coupe 2-Door | 2.4L 2356CC 144Cu. In. l4 GAS DOHC Naturally Aspirated |
| 2016 | Honda | Accord | EX Sedan 4-Door | 2.4L 2356CC 144Cu. In. l4 GAS DOHC Naturally Aspirated |
| 2016 | Honda | Accord | EX-L Coupe 2-Door | 2.4L 2356CC 144Cu. In. l4 GAS DOHC Naturally Aspirated |
| 2016 | Honda | Accord | EX-L Coupe 2-Door | 3.5L 3471CC 212Cu. In. V6 GAS SOHC Naturally Aspirated |
| 2016 | Honda | Accord | EX-L Sedan 4-Door | 2.4L 2356CC 144Cu. In. l4 GAS DOHC Naturally Aspirated |
| 2016 | Honda | Accord | EX-L Sedan 4-Door | 3.5L 3471CC 212Cu. In. V6 GAS SOHC Naturally Aspirated |
| 2016 | Honda | Accord | LX Sedan 4-Door | 2.4L 2356CC 144Cu. In. l4 GAS DOHC Naturally Aspirated |
| 2016 | Honda | Accord | LX-S Coupe 2-Door | 2.4L 2356CC 144Cu. In. l4 GAS DOHC Naturally Aspirated |
| 2016 | Honda | Accord | Sport Sedan 4-Door | 2.4L 2356CC 144Cu. In. l4 GAS DOHC Naturally Aspirated |
| 2016 | Honda | Accord | Touring Coupe 2-Door | 2.4L 2356CC 144Cu. In. l4 GAS DOHC Naturally Aspirated |
| 2016 | Honda | Accord | Touring Coupe 2-Door | 3.5L 3471CC 212Cu. In. V6 GAS SOHC Naturally Aspirated |
| 2016 | Honda | Accord | Touring Sedan 4-Door | 2.4L 2356CC 144Cu. In. l4 GAS DOHC Naturally Aspirated |
| 2016 | Honda | Accord | Touring Sedan 4-Door | 3.5L 3471CC 212Cu. In. V6 GAS SOHC Naturally Aspirated |
| 2016 | Honda | City | LX Sedan 4-Door | 1.5L 1496CC 91Cu. In. l4 GAS Naturally Aspirated |
| 2016 | Honda | Civic | DX Sedan 4-Door | 2.0L 1996CC 122Cu. In. l4 GAS DOHC Naturally Aspirated |
| 2016 | Honda | Civic | EX Sedan 4-Door | 2.0L 1996CC 122Cu. In. l4 GAS DOHC Naturally Aspirated |
| 2016 | Honda | Civic | EX Sedan 4-Door | 2.0L 1999CC 122Cu. In. l4 GAS Naturally Aspirated |
| 2016 | Honda | Civic | EX-L Coupe 2-Door | 1.5L 1497CC l4 GAS DOHC Turbocharged |
| 2016 | Honda | Civic | EX-L Sedan 4-Door | 1.5L 1497CC l4 GAS DOHC Turbocharged |
| 2016 | Honda | Civic | EX-T Coupe 2-Door | 1.5L 1497CC l4 GAS DOHC Turbocharged |
| 2016 | Honda | Civic | EX-T Sedan 4-Door | 1.5L 1497CC l4 GAS DOHC Turbocharged |
| 2016 | Honda | Civic | LX Coupe 2-Door | 2.0L 1996CC 122Cu. In. l4 GAS DOHC Naturally Aspirated |
| 2016 | Honda | Civic | LX Sedan 4-Door | 2.0L 1996CC 122Cu. In. l4 GAS DOHC Naturally Aspirated |
| 2016 | Honda | Civic | LX-P Coupe 2-Door | 2.0L 1996CC 122Cu. In. l4 GAS DOHC Naturally Aspirated |
| 2016 | Honda | Civic | Touring Coupe 2-Door | 1.5L 1497CC l4 GAS DOHC Turbocharged |
| 2016 | Honda | Civic | Touring Sedan 4-Door | 1.5L 1497CC l4 GAS DOHC Turbocharged |
| 2016 | Honda | CR-V | EX Sport Utility 4-Door | 2.4L 2356CC 144Cu. In. l4 GAS DOHC Naturally Aspirated |
| 2016 | Honda | CR-V | EX-L Sport Utility 4-Door | 2.4L 2356CC 144Cu. In. l4 GAS DOHC Naturally Aspirated |
| 2016 | Honda | CR-V | i-Style Sport Utility 4-Door | 2.4L 2356CC 144Cu. In. l4 GAS DOHC Naturally Aspirated |
| 2016 | Honda | CR-V | LX Sport Utility 4-Door | 2.4L 2356CC 144Cu. In. l4 GAS DOHC Naturally Aspirated |
| 2016 | Honda | CR-V | SE Sport Utility 4-Door | 2.4L 2356CC 144Cu. In. l4 GAS DOHC Naturally Aspirated |
| 2016 | Honda | CR-V | Touring Sport Utility 4-Door | 2.4L 2356CC 144Cu. In. l4 GAS DOHC Naturally Aspirated |
| 2016 | Honda | CR-Z | EX Hatchback 2-Door | 1.5L 1497CC l4 ELECTRIC/GAS SOHC Naturally Aspirated |
| 2016 | Honda | CR-Z | EX-L Hatchback 2-Door | 1.5L 1497CC l4 ELECTRIC/GAS SOHC Naturally Aspirated |
| 2016 | Honda | CR-Z | LX Hatchback 2-Door | 1.5L 1497CC l4 ELECTRIC/GAS SOHC Naturally Aspirated |
| 2016 | Honda | CR-Z | Premium Hatchback 2-Door | 1.5L 1497CC l4 ELECTRIC/GAS SOHC Naturally Aspirated |
| 2016 | Honda | Fit | EX Hatchback 4-Door | 1.5L 1497CC l4 GAS DOHC Naturally Aspirated |
| 2016 | Honda | Fit | EX-L Hatchback 4-Door | 1.5L 1497CC l4 GAS DOHC Naturally Aspirated |
| 2016 | Honda | Fit | LX Hatchback 4-Door | 1.5L 1497CC l4 GAS DOHC Naturally Aspirated |
| 2016 | Honda | HR-V | Epic Sport Utility 4-Door | 1.8L 1799CC l4 GAS SOHC Naturally Aspirated |
| 2016 | Honda | HR-V | EX Sport Utility 4-Door | 1.8L 1799CC l4 GAS SOHC Naturally Aspirated |
| 2016 | Honda | HR-V | EX-L Sport Utility 4-Door | 1.8L 1799CC l4 GAS SOHC Naturally Aspirated |
| 2016 | Honda | HR-V | LX Sport Utility 4-Door | 1.8L 1799CC l4 GAS SOHC Naturally Aspirated |
| 2016 | Honda | HR-V | Uniq Sport Utility 4-Door | 1.8L 1799CC l4 GAS SOHC Naturally Aspirated |
| 2016 | Honda | Odyssey | EX Mini Passenger Van 4-Door | 3.5L 3471CC 212Cu. In. V6 GAS SOHC Naturally Aspirated |
| 2016 | Honda | Odyssey | EX Mini Passenger Van 4-Door | 3.5L 3471CC V6 GAS SOHC Naturally Aspirated |
| 2016 | Honda | Odyssey | EX-L Mini Passenger Van 4-Door | 3.5L 3471CC 212Cu. In. V6 GAS SOHC Naturally Aspirated |
| 2016 | Honda | Odyssey | EX-L Mini Passenger Van 4-Door | 3.5L 3471CC V6 GAS SOHC Naturally Aspirated |
| 2016 | Honda | Odyssey | LX Mini Passenger Van 4-Door | 3.5L 3471CC 212Cu. In. V6 GAS SOHC Naturally Aspirated |
| 2016 | Honda | Odyssey | LX Mini Passenger Van 4-Door | 3.5L 3471CC V6 GAS SOHC Naturally Aspirated |
| 2016 | Honda | Odyssey | SE Mini Passenger Van 4-Door | 3.5L 3471CC V6 GAS SOHC Naturally Aspirated |
| 2016 | Honda | Odyssey | Touring Elite Mini Passenger Van 4-Door | 3.5L 3471CC V6 GAS SOHC Naturally Aspirated |
| 2016 | Honda | Odyssey | Touring Mini Passenger Van 4-Door | 3.5L 3471CC 212Cu. In. V6 GAS SOHC Naturally Aspirated |
| 2016 | Honda | Odyssey | Touring Mini Passenger Van 4-Door | 3.5L 3471CC V6 GAS SOHC Naturally Aspirated |
| 2016 | Honda | Pilot | Elite Sport Utility 4-Door | 3.5L 3471CC V6 GAS SOHC Naturally Aspirated |
| 2016 | Honda | Pilot | EX Sport Utility 4-Door | 3.5L 3471CC 212Cu. In. V6 GAS Naturally Aspirated |
| 2016 | Honda | Pilot | EX Sport Utility 4-Door | 3.5L 3471CC V6 GAS SOHC Naturally Aspirated |
| 2016 | Honda | Pilot | EX-L Sport Utility 4-Door | 3.5L 3471CC V6 GAS SOHC Naturally Aspirated |
| 2016 | Honda | Pilot | LX Sport Utility 4-Door | 3.5L 3471CC V6 GAS SOHC Naturally Aspirated |
| 2016 | Honda | Pilot | Touring Sport Utility 4-Door | 3.5L 3471CC 212Cu. In. V6 GAS SOHC Naturally Aspirated |
| 2016 | Honda | Pilot | Touring Sport Utility 4-Door | 3.5L 3471CC V6 GAS SOHC Naturally Aspirated |
| 2015 | Acura | ILX | Base Sedan 4-Door | 2.0L 1997CC 122Cu. In. l4 GAS SOHC Naturally Aspirated |
| 2015 | Acura | ILX | Base Sedan 4-Door | 2.0L 2000CC 122Cu. In. l4 GAS SOHC Naturally Aspirated |
| 2015 | Acura | ILX | Base Sedan 4-Door | 2.4L 2354CC l4 GAS DOHC Naturally Aspirated |
| 2015 | Acura | ILX | Dynamic Sedan 4-Door | 2.4L 2354CC l4 GAS DOHC Naturally Aspirated |
| 2015 | Acura | ILX | Hybrid Sedan 4-Door | 1.5L 1497CC l4 ELECTRIC/GAS SOHC Naturally Aspirated |
| 2015 | Acura | MDX | Base Sport Utility 4-Door | 3.5L 3471CC 212Cu. In. V6 GAS SOHC Naturally Aspirated |
| 2015 | Acura | MDX | Base Sport Utility 4-Door | 3.5L 3471CC V6 GAS SOHC Naturally Aspirated |
| 2015 | Acura | MDX | SH-AWD Sport Utility 4-Door | 3.5L 3471CC V6 GAS SOHC Naturally Aspirated |
| 2015 | Acura | RDX | Base Sport Utility 4-Door | 3.5L 3471CC 212Cu. In. V6 GAS SOHC Naturally Aspirated |
| 2015 | Acura | RDX | Base Sport Utility 4-Door | 3.5L 3471CC V6 GAS SOHC Naturally Aspirated |
| 2015 | Acura | RLX | Base Sedan 4-Door | 3.5L 3471CC 212Cu. In. V6 GAS SOHC Naturally Aspirated |
| 2015 | Acura | RLX | Base Sedan 4-Door | 3.5L 3471CC V6 GAS SOHC Naturally Aspirated |
| 2015 | Acura | RLX | Elite Sedan 4-Door | 3.5L 3471CC V6 GAS SOHC Naturally Aspirated |
| 2015 | Acura | RLX | Sport Hybrid SH-AWD Sedan 4-Door | 3.5L 3471CC V6 ELECTRIC/GAS SOHC Naturally Aspirated |
| 2015 | Acura | RLX | Tech Sedan 4-Door | 3.5L 3471CC V6 GAS SOHC Naturally Aspirated |
| 2015 | Acura | TLX | Base Sedan 4-Door | 2.4L 2356CC l4 GAS DOHC Naturally Aspirated |
| 2015 | Acura | TLX | Base Sedan 4-Door | 2.4L 2400CC 146Cu. In. l4 GAS DOHC Naturally Aspirated |
| 2015 | Acura | TLX | Base Sedan 4-Door | 3.5L 3471CC 212Cu. In. V6 GAS SOHC Naturally Aspirated |
| 2015 | Acura | TLX | Base Sedan 4-Door | 3.5L 3471CC V6 GAS SOHC Naturally Aspirated |
| 2015 | Acura | TLX | SH-AWD Sedan 4-Door | 3.5L 3471CC V6 GAS SOHC Naturally Aspirated |
| 2015 | Honda | Accord | EX Coupe 2-Door | 2.4L 2356CC 144Cu. In. l4 GAS DOHC Naturally Aspirated |
| 2015 | Honda | Accord | EX Sedan 4-Door | 2.4L 2356CC 144Cu. In. l4 GAS DOHC Naturally Aspirated |
| 2015 | Honda | Accord | EX-L Coupe 2-Door | 2.4L 2356CC 144Cu. In. l4 GAS DOHC Naturally Aspirated |
| 2015 | Honda | Accord | EX-L Coupe 2-Door | 3.5L 3471CC 212Cu. In. V6 GAS SOHC Naturally Aspirated |
| 2015 | Honda | Accord | EX-L Sedan 4-Door | 2.4L 2356CC 144Cu. In. l4 GAS DOHC Naturally Aspirated |
| 2015 | Honda | Accord | EX-L Sedan 4-Door | 3.5L 3471CC 212Cu. In. V6 GAS SOHC Naturally Aspirated |
| 2015 | Honda | Accord | Hybrid EX-L Sedan 4-Door | 2.0L 1993CC 122Cu. In. l4 ELECTRIC/GAS DOHC Naturally Aspirated |
| 2015 | Honda | Accord | Hybrid Sedan 4-Door | 2.0L 1993CC 122Cu. In. l4 ELECTRIC/GAS DOHC Naturally Aspirated |
| 2015 | Honda | Accord | Hybrid Touring Sedan 4-Door | 2.0L 1993CC 122Cu. In. l4 ELECTRIC/GAS DOHC Naturally Aspirated |
| 2015 | Honda | Accord | LX Sedan 4-Door | 2.4L 2356CC 144Cu. In. l4 GAS DOHC Naturally Aspirated |
| 2015 | Honda | Accord | LX-S Coupe 2-Door | 2.4L 2356CC 144Cu. In. l4 GAS DOHC Naturally Aspirated |
| 2015 | Honda | Accord | Sport Sedan 4-Door | 2.4L 2356CC 144Cu. In. l4 GAS DOHC Naturally Aspirated |
| 2015 | Honda | Accord | Touring Sedan 4-Door | 3.5L 3471CC 212Cu. In. V6 GAS SOHC Naturally Aspirated |
| 2015 | Honda | Civic | DX Sedan 4-Door | 1.8L 1799CC l4 GAS SOHC Naturally Aspirated |
| 2015 | Honda | Civic | EX Coupe 2-Door | 1.8L 1799CC 110Cu. In. l4 GAS SOHC Naturally Aspirated |
| 2015 | Honda | Civic | EX Coupe 2-Door | 1.8L 1799CC l4 GAS SOHC Naturally Aspirated |
| 2015 | Honda | Civic | EX Sedan 4-Door | 1.8L 1799CC 110Cu. In. l4 GAS SOHC Naturally Aspirated |
| 2015 | Honda | Civic | EX Sedan 4-Door | 1.8L 1799CC l4 GAS SOHC Naturally Aspirated |
| 2015 | Honda | Civic | EX-L Coupe 2-Door | 1.8L 1799CC l4 GAS SOHC Naturally Aspirated |
| 2015 | Honda | Civic | EX-L Sedan 4-Door | 1.8L 1799CC 110Cu. In. l4 GAS SOHC Naturally Aspirated |
| 2015 | Honda | Civic | EX-L Sedan 4-Door | 1.8L 1799CC l4 GAS SOHC Naturally Aspirated |
| 2015 | Honda | Civic | HF Sedan 4-Door | 1.8L 1799CC l4 GAS SOHC Naturally Aspirated |
| 2015 | Honda | Civic | Hybrid Sedan 4-Door | 1.5L 1497CC l4 ELECTRIC/GAS SOHC Naturally Aspirated |
| 2015 | Honda | Civic | Hybrid-L Sedan 4-Door | 1.5L 1497CC l4 ELECTRIC/GAS SOHC Naturally Aspirated |
| 2015 | Honda | Civic | LX Coupe 2-Door | 1.8L 1799CC l4 GAS SOHC Naturally Aspirated |
| 2015 | Honda | Civic | LX Sedan 4-Door | 1.8L 1799CC 110Cu. In. l4 GAS SOHC Naturally Aspirated |
| 2015 | Honda | Civic | LX Sedan 4-Door | 1.8L 1799CC l4 GAS SOHC Naturally Aspirated |
| 2015 | Honda | Civic | Natural Gas Sedan 4-Door | 1.8L 1799CC l4 CNG SOHC Naturally Aspirated |
| 2015 | Honda | Civic | SE Sedan 4-Door | 1.8L 1799CC l4 GAS SOHC Naturally Aspirated |
| 2015 | Honda | Civic | Si Coupe 2-Door | 2.4L 2354CC l4 GAS DOHC Naturally Aspirated |
| 2015 | Honda | Civic | Si Coupe 2-Door | 2.4L 2400CC 146Cu. In. l4 GAS DOHC Naturally Aspirated |
| 2015 | Honda | Civic | Si Sedan 4-Door | 2.4L 2354CC l4 GAS DOHC Naturally Aspirated |
| 2015 | Honda | Civic | Touring Sedan 4-Door | 1.8L 1799CC l4 GAS SOHC Naturally Aspirated |
| 2015 | Honda | CR-V | EX Sport Utility 4-Door | 2.4L 2356CC 144Cu. In. l4 GAS DOHC Naturally Aspirated |
| 2015 | Honda | CR-V | EX-L Sport Utility 4-Door | 2.4L 2356CC 144Cu. In. l4 GAS DOHC Naturally Aspirated |
| 2015 | Honda | CR-V | i-Style Sport Utility 4-Door | 2.4L 2356CC 144Cu. In. l4 GAS DOHC Naturally Aspirated |
| 2015 | Honda | CR-V | LX Sport Utility 4-Door | 2.4L 2356CC 144Cu. In. l4 GAS DOHC Naturally Aspirated |
| 2015 | Honda | CR-V | SE Sport Utility 4-Door | 2.4L 2356CC 144Cu. In. l4 GAS DOHC Naturally Aspirated |
| 2015 | Honda | CR-V | Touring Sport Utility 4-Door | 2.4L 2356CC 144Cu. In. l4 GAS DOHC Naturally Aspirated |
| 2015 | Honda | CR-Z | Base Hatchback 2-Door | 1.5L 1497CC l4 ELECTRIC/GAS SOHC Naturally Aspirated |
| 2015 | Honda | CR-Z | EX Hatchback 2-Door | 1.5L 1497CC l4 ELECTRIC/GAS SOHC Naturally Aspirated |
| 2015 | Honda | CR-Z | Premium Hatchback 2-Door | 1.5L 1497CC l4 ELECTRIC/GAS SOHC Naturally Aspirated |
| 2015 | Honda | Crosstour | EX Hatchback 4-Door | 2.4L 2354CC l4 GAS DOHC Naturally Aspirated |
| 2015 | Honda | Crosstour | EX Hatchback 4-Door | 3.5L 3471CC 212Cu. In. V6 GAS SOHC Naturally Aspirated |
| 2015 | Honda | Crosstour | EX-L Hatchback 4-Door | 2.4L 2354CC l4 GAS DOHC Naturally Aspirated |
| 2015 | Honda | Crosstour | EX-L Hatchback 4-Door | 3.5L 3471CC 212Cu. In. V6 GAS SOHC Naturally Aspirated |
| 2015 | Honda | Fit | DX Hatchback 4-Door | 1.5L 1497CC l4 GAS DOHC Naturally Aspirated |
| 2015 | Honda | Fit | EX Hatchback 4-Door | 1.5L 1497CC l4 GAS DOHC Naturally Aspirated |
| 2015 | Honda | Fit | EX-L Hatchback 4-Door | 1.5L 1497CC l4 GAS DOHC Naturally Aspirated |
| 2015 | Honda | Fit | LX Hatchback 4-Door | 1.5L 1497CC l4 GAS DOHC Naturally Aspirated |
| 2015 | Honda | Odyssey | EX Mini Passenger Van 4-Door | 3.5L 3471CC 212Cu. In. V6 GAS SOHC Naturally Aspirated |
| 2015 | Honda | Odyssey | EX Mini Passenger Van 4-Door | 3.5L 3471CC V6 GAS SOHC Naturally Aspirated |
| 2015 | Honda | Odyssey | EX-L Mini Passenger Van 4-Door | 3.5L 3471CC 212Cu. In. V6 GAS SOHC Naturally Aspirated |
| 2015 | Honda | Odyssey | EX-L Mini Passenger Van 4-Door | 3.5L 3471CC V6 GAS SOHC Naturally Aspirated |
| 2015 | Honda | Odyssey | LX Mini Passenger Van 4-Door | 3.5L 3471CC 212Cu. In. V6 GAS SOHC Naturally Aspirated |
| 2015 | Honda | Odyssey | LX Mini Passenger Van 4-Door | 3.5L 3471CC V6 GAS SOHC Naturally Aspirated |
| 2015 | Honda | Odyssey | SE Mini Passenger Van 4-Door | 3.5L 3471CC V6 GAS SOHC Naturally Aspirated |
| 2015 | Honda | Odyssey | Touring Elite Mini Passenger Van 4-Door | 3.5L 3471CC V6 GAS SOHC Naturally Aspirated |
| 2015 | Honda | Odyssey | Touring Mini Passenger Van 4-Door | 3.5L 3471CC 212Cu. In. V6 GAS SOHC Naturally Aspirated |
| 2015 | Honda | Odyssey | Touring Mini Passenger Van 4-Door | 3.5L 3471CC V6 GAS SOHC Naturally Aspirated |
| 2015 | Honda | Pilot | EX Sport Utility 4-Door | 3.5L 3471CC 212Cu. In. V6 GAS SOHC Naturally Aspirated |
| 2015 | Honda | Pilot | EX Sport Utility 4-Door | 3.5L 3471CC V6 GAS SOHC Naturally Aspirated |
| 2015 | Honda | Pilot | EX-L Sport Utility 4-Door | 3.5L 3471CC V6 GAS SOHC Naturally Aspirated |
| 2015 | Honda | Pilot | LX Sport Utility 4-Door | 3.5L 3471CC V6 GAS SOHC Naturally Aspirated |
| 2015 | Honda | Pilot | SE Sport Utility 4-Door | 3.5L 3471CC V6 GAS SOHC Naturally Aspirated |
| 2015 | Honda | Pilot | Touring Sport Utility 4-Door | 3.5L 3471CC 212Cu. In. V6 GAS SOHC Naturally Aspirated |
| 2015 | Honda | Pilot | Touring Sport Utility 4-Door | 3.5L 3471CC V6 GAS SOHC Naturally Aspirated |
| 2014 | Acura | ILX | Base Sedan 4-Door | 2.0L 1997CC 122Cu. In. l4 GAS SOHC Naturally Aspirated |
| 2014 | Acura | ILX | Base Sedan 4-Door | 2.0L 2000CC 122Cu. In. l4 GAS SOHC Naturally Aspirated |
| 2014 | Acura | ILX | Base Sedan 4-Door | 2.4L 2354CC l4 GAS DOHC Naturally Aspirated |
| 2014 | Acura | ILX | Dynamic Sedan 4-Door | 2.4L 2354CC l4 GAS DOHC Naturally Aspirated |
| 2014 | Acura | ILX | Hybrid Sedan 4-Door | 1.5L 1497CC l4 ELECTRIC/GAS SOHC Naturally Aspirated |
| 2014 | Acura | MDX | Base Sport Utility 4-Door | 3.5L 3471CC 212Cu. In. V6 GAS SOHC Naturally Aspirated |
| 2014 | Acura | MDX | Base Sport Utility 4-Door | 3.5L 3471CC V6 GAS SOHC Naturally Aspirated |
| 2014 | Acura | MDX | SH-AWD Sport Utility 4-Door | 3.5L 3471CC V6 GAS SOHC Naturally Aspirated |
| 2014 | Acura | RDX | Base Sport Utility 4-Door | 3.5L 3471CC 212Cu. In. V6 GAS SOHC Naturally Aspirated |
| 2014 | Acura | RDX | Base Sport Utility 4-Door | 3.5L 3471CC V6 GAS SOHC Naturally Aspirated |
| 2014 | Acura | RLX | Base Sedan 4-Door | 3.5L 3471CC 212Cu. In. V6 GAS SOHC Naturally Aspirated |
| 2014 | Acura | RLX | Base Sedan 4-Door | 3.5L 3471CC V6 GAS SOHC Naturally Aspirated |
| 2014 | Acura | RLX | Sport Hybrid SH-AWD Sedan 4-Door | 3.5L 3471CC V6 ELECTRIC/GAS SOHC Naturally Aspirated |
| 2014 | Acura | TL | Base Sedan 4-Door | 3.5L 3471CC V6 GAS SOHC Naturally Aspirated |
| 2014 | Acura | TL | SH-AWD Sedan 4-Door | 3.7L 3664CC V6 GAS SOHC Naturally Aspirated |
| 2014 | Acura | TSX | Base Sedan 4-Door | 2.4L 2354CC l4 GAS DOHC Naturally Aspirated |
| 2014 | Acura | TSX | Base Wagon 4-Door | 2.4L 2354CC l4 GAS DOHC Naturally Aspirated |
| 2014 | Acura | TSX | Premium Sedan 4-Door | 2.4L 2354CC l4 GAS DOHC Naturally Aspirated |
| 2014 | Acura | TSX | Special Edition Sedan 4-Door | 2.4L 2354CC l4 GAS DOHC Naturally Aspirated |
| 2014 | Acura | TSX | Tech Sedan 4-Door | 2.4L 2354CC l4 GAS DOHC Naturally Aspirated |
| 2014 | Acura | TSX | V6 Sedan 4-Door | 3.5L 3471CC V6 GAS SOHC Naturally Aspirated |
| 2014 | Acura | TSX | V6 Tech Sedan 4-Door | 3.5L 3471CC V6 GAS SOHC Naturally Aspirated |
| 2014 | Honda | Accord | EX Coupe 2-Door | 2.4L 2356CC 144Cu. In. l4 GAS DOHC Naturally Aspirated |
| 2014 | Honda | Accord | EX Sedan 4-Door | 2.4L 2356CC 144Cu. In. l4 GAS DOHC Naturally Aspirated |
| 2014 | Honda | Accord | EX-L Coupe 2-Door | 2.4L 2356CC 144Cu. In. l4 GAS DOHC Naturally Aspirated |
| 2014 | Honda | Accord | EX-L Coupe 2-Door | 3.5L 3471CC 212Cu. In. V6 GAS SOHC Naturally Aspirated |
| 2014 | Honda | Accord | EX-L Sedan 4-Door | 2.4L 2356CC 144Cu. In. l4 GAS DOHC Naturally Aspirated |
| 2014 | Honda | Accord | EX-L Sedan 4-Door | 3.5L 3471CC 212Cu. In. V6 GAS SOHC Naturally Aspirated |
| 2014 | Honda | Accord | Hybrid EX-L Sedan 4-Door | 2.0L 1993CC 122Cu. In. l4 ELECTRIC/GAS DOHC Naturally Aspirated |
| 2014 | Honda | Accord | Hybrid Sedan 4-Door | 2.0L 1993CC 122Cu. In. l4 ELECTRIC/GAS DOHC Naturally Aspirated |
| 2014 | Honda | Accord | Hybrid Touring Sedan 4-Door | 2.0L 1993CC 122Cu. In. l4 ELECTRIC/GAS DOHC Naturally Aspirated |
| 2014 | Honda | Accord | LX Sedan 4-Door | 2.4L 2356CC 144Cu. In. l4 GAS DOHC Naturally Aspirated |
| 2014 | Honda | Accord | LX-S Coupe 2-Door | 2.4L 2356CC 144Cu. In. l4 GAS DOHC Naturally Aspirated |
| 2014 | Honda | Accord | Plug-In Sedan 4-Door | 2.0L 1993CC 122Cu. In. l4 ELECTRIC/GAS DOHC Naturally Aspirated |
| 2014 | Honda | Accord | Sport Sedan 4-Door | 2.4L 2356CC 144Cu. In. l4 GAS DOHC Naturally Aspirated |
| 2014 | Honda | Accord | Touring Sedan 4-Door | 2.4L 2356CC 144Cu. In. l4 GAS DOHC Naturally Aspirated |
| 2014 | Honda | Accord | Touring Sedan 4-Door | 3.5L 3471CC 212Cu. In. V6 GAS SOHC Naturally Aspirated |
| 2014 | Honda | Civic | DX Sedan 4-Door | 1.8L 1799CC l4 GAS SOHC Naturally Aspirated |
| 2014 | Honda | Civic | EX Coupe 2-Door | 1.8L 1799CC 110Cu. In. l4 GAS SOHC Naturally Aspirated |
| 2014 | Honda | Civic | EX Coupe 2-Door | 1.8L 1799CC l4 GAS SOHC Naturally Aspirated |
| 2014 | Honda | Civic | EX Sedan 4-Door | 1.8L 1799CC 110Cu. In. l4 GAS SOHC Naturally Aspirated |
| 2014 | Honda | Civic | EX Sedan 4-Door | 1.8L 1799CC l4 GAS SOHC Naturally Aspirated |
| 2014 | Honda | Civic | EX-L Coupe 2-Door | 1.8L 1799CC l4 GAS SOHC Naturally Aspirated |
| 2014 | Honda | Civic | EX-L Sedan 4-Door | 1.8L 1799CC 110Cu. In. l4 GAS SOHC Naturally Aspirated |
| 2014 | Honda | Civic | EX-L Sedan 4-Door | 1.8L 1799CC l4 GAS SOHC Naturally Aspirated |
| 2014 | Honda | Civic | HF Sedan 4-Door | 1.8L 1799CC l4 GAS SOHC Naturally Aspirated |
| 2014 | Honda | Civic | Hybrid Sedan 4-Door | 1.5L 1497CC l4 ELECTRIC/GAS SOHC Naturally Aspirated |
| 2014 | Honda | Civic | Hybrid-L Sedan 4-Door | 1.5L 1497CC l4 ELECTRIC/GAS SOHC Naturally Aspirated |
| 2014 | Honda | Civic | LX Coupe 2-Door | 1.8L 1799CC l4 GAS SOHC Naturally Aspirated |
| 2014 | Honda | Civic | LX Sedan 4-Door | 1.8L 1799CC 110Cu. In. l4 GAS SOHC Naturally Aspirated |
| 2014 | Honda | Civic | LX Sedan 4-Door | 1.8L 1799CC l4 GAS SOHC Naturally Aspirated |
| 2014 | Honda | Civic | Natural Gas Sedan 4-Door | 1.8L 1799CC l4 CNG SOHC Naturally Aspirated |
| 2014 | Honda | Civic | Si Coupe 2-Door | 2.4L 2354CC l4 GAS DOHC Naturally Aspirated |
| 2014 | Honda | Civic | Si Coupe 2-Door | 2.4L 2400CC 146Cu. In. l4 GAS DOHC Naturally Aspirated |
| 2014 | Honda | Civic | Si Sedan 4-Door | 2.4L 2354CC l4 GAS DOHC Naturally Aspirated |
| 2014 | Honda | Civic | Touring Sedan 4-Door | 1.8L 1799CC l4 GAS SOHC Naturally Aspirated |
| 2014 | Honda | CR-V | EX Sport Utility 4-Door | 2.4L 2354CC 144Cu. In. l4 GAS DOHC Naturally Aspirated |
| 2014 | Honda | CR-V | EX Sport Utility 4-Door | 2.4L 2354CC l4 GAS DOHC Naturally Aspirated |
| 2014 | Honda | CR-V | EX-L Sport Utility 4-Door | 2.4L 2354CC 144Cu. In. l4 GAS DOHC Naturally Aspirated |
| 2014 | Honda | CR-V | EX-L Sport Utility 4-Door | 2.4L 2354CC l4 GAS DOHC Naturally Aspirated |
| 2014 | Honda | CR-V | LX Sport Utility 4-Door | 2.4L 2354CC 144Cu. In. l4 GAS DOHC Naturally Aspirated |
| 2014 | Honda | CR-V | LX Sport Utility 4-Door | 2.4L 2354CC l4 GAS DOHC Naturally Aspirated |
| 2014 | Honda | CR-V | Touring Sport Utility 4-Door | 2.4L 2354CC l4 GAS DOHC Naturally Aspirated |
| 2014 | Honda | CR-Z | Base Hatchback 2-Door | 1.5L 1497CC l4 ELECTRIC/GAS SOHC Naturally Aspirated |
| 2014 | Honda | CR-Z | EX Hatchback 2-Door | 1.5L 1497CC l4 ELECTRIC/GAS SOHC Naturally Aspirated |
| 2014 | Honda | CR-Z | Premium Hatchback 2-Door | 1.5L 1497CC l4 ELECTRIC/GAS SOHC Naturally Aspirated |
| 2014 | Honda | Crosstour | EX Hatchback 4-Door | 2.4L 2354CC l4 GAS DOHC Naturally Aspirated |
| 2014 | Honda | Crosstour | EX Hatchback 4-Door | 3.5L 3471CC V6 GAS SOHC Naturally Aspirated |
| 2014 | Honda | Crosstour | EX-L Hatchback 4-Door | 2.4L 2354CC l4 GAS DOHC Naturally Aspirated |
| 2014 | Honda | Crosstour | EX-L Hatchback 4-Door | 3.5L 3471CC 212Cu. In. V6 GAS SOHC Naturally Aspirated |
| 2014 | Honda | Crosstour | EX-L Hatchback 4-Door | 3.5L 3471CC V6 GAS SOHC Naturally Aspirated |
| 2014 | Honda | Fit | DX Hatchback 4-Door | 1.5L 1497CC l4 GAS SOHC Naturally Aspirated |
| 2014 | Honda | Fit | EV Hatchback 4-Door | ELECTRIC |
| 2014 | Honda | Fit | LX Hatchback 4-Door | 1.5L 1497CC l4 GAS SOHC Naturally Aspirated |
| 2014 | Honda | Fit | Sport Hatchback 4-Door | 1.5L 1497CC l4 GAS SOHC Naturally Aspirated |
| 2014 | Honda | Insight | Base Hatchback 4-Door | 1.3L 1339CC l4 ELECTRIC/GAS SOHC Naturally Aspirated |
| 2014 | Honda | Insight | EX Hatchback 4-Door | 1.3L 1339CC l4 ELECTRIC/GAS SOHC Naturally Aspirated |
| 2014 | Honda | Insight | LX Hatchback 4-Door | 1.3L 1339CC l4 ELECTRIC/GAS SOHC Naturally Aspirated |
| 2014 | Honda | Odyssey | EX Mini Passenger Van 4-Door | 3.5L 3471CC 212Cu. In. V6 GAS SOHC Naturally Aspirated |
| 2014 | Honda | Odyssey | EX Mini Passenger Van 4-Door | 3.5L 3471CC V6 GAS SOHC Naturally Aspirated |
| 2014 | Honda | Odyssey | EX-L Mini Passenger Van 4-Door | 3.5L 3471CC 212Cu. In. V6 GAS SOHC Naturally Aspirated |
| 2014 | Honda | Odyssey | EX-L Mini Passenger Van 4-Door | 3.5L 3471CC V6 GAS SOHC Naturally Aspirated |
| 2014 | Honda | Odyssey | LX Mini Passenger Van 4-Door | 3.5L 3471CC 212Cu. In. V6 GAS SOHC Naturally Aspirated |
| 2014 | Honda | Odyssey | LX Mini Passenger Van 4-Door | 3.5L 3471CC V6 GAS SOHC Naturally Aspirated |
| 2014 | Honda | Odyssey | SE Mini Passenger Van 4-Door | 3.5L 3471CC V6 GAS SOHC Naturally Aspirated |
| 2014 | Honda | Odyssey | Touring Elite Mini Passenger Van 4-Door | 3.5L 3471CC V6 GAS SOHC Naturally Aspirated |
| 2014 | Honda | Odyssey | Touring Mini Passenger Van 4-Door | 3.5L 3471CC 212Cu. In. V6 GAS SOHC Naturally Aspirated |
| 2014 | Honda | Odyssey | Touring Mini Passenger Van 4-Door | 3.5L 3471CC V6 GAS SOHC Naturally Aspirated |
| 2014 | Honda | Pilot | EX Sport Utility 4-Door | 3.5L 3471CC 212Cu. In. V6 GAS SOHC Naturally Aspirated |
| 2014 | Honda | Pilot | EX Sport Utility 4-Door | 3.5L 3471CC V6 GAS SOHC Naturally Aspirated |
| 2014 | Honda | Pilot | EX-L Sport Utility 4-Door | 3.5L 3471CC V6 GAS SOHC Naturally Aspirated |
| 2014 | Honda | Pilot | LX Sport Utility 4-Door | 3.5L 3471CC V6 GAS SOHC Naturally Aspirated |
| 2014 | Honda | Pilot | Touring Sport Utility 4-Door | 3.5L 3471CC 212Cu. In. V6 GAS SOHC Naturally Aspirated |
| 2014 | Honda | Pilot | Touring Sport Utility 4-Door | 3.5L 3471CC V6 GAS SOHC Naturally Aspirated |
| 2014 | Honda | Ridgeline | DX Crew Cab Pickup 4-Door | 3.5L 3471CC V6 GAS SOHC Naturally Aspirated |
| 2014 | Honda | Ridgeline | RT Crew Cab Pickup 4-Door | 3.5L 3471CC V6 GAS SOHC Naturally Aspirated |
| 2014 | Honda | Ridgeline | RTL Crew Cab Pickup 4-Door | 3.5L 3471CC 212Cu. In. V6 GAS SOHC Naturally Aspirated |
| 2014 | Honda | Ridgeline | RTL Crew Cab Pickup 4-Door | 3.5L 3471CC V6 GAS SOHC Naturally Aspirated |
| 2014 | Honda | Ridgeline | RTS Crew Cab Pickup 4-Door | 3.5L 3471CC V6 GAS SOHC Naturally Aspirated |
| 2014 | Honda | Ridgeline | SE Crew Cab Pickup 4-Door | 3.5L 3471CC V6 GAS SOHC Naturally Aspirated |
| 2014 | Honda | Ridgeline | Sport Crew Cab Pickup 4-Door | 3.5L 3471CC V6 GAS SOHC Naturally Aspirated |
| 2014 | Honda | Ridgeline | Touring Crew Cab Pickup 4-Door | 3.5L 3471CC V6 GAS SOHC Naturally Aspirated |
| 2013 | Acura | ILX | Base Sedan 4-Door | 2.0L 1997CC 122Cu. In. l4 GAS SOHC Naturally Aspirated |
| 2013 | Acura | ILX | Base Sedan 4-Door | 2.0L 2000CC 122Cu. In. l4 GAS SOHC Naturally Aspirated |
| 2013 | Acura | ILX | Base Sedan 4-Door | 2.4L 2354CC l4 GAS DOHC Naturally Aspirated |
| 2013 | Acura | ILX | Dynamic Sedan 4-Door | 2.4L 2354CC l4 GAS DOHC Naturally Aspirated |
| 2013 | Acura | ILX | Hybrid Sedan 4-Door | 1.5L 1497CC l4 ELECTRIC/GAS SOHC Naturally Aspirated |
| 2013 | Acura | MDX | Base Sport Utility 4-Door | 3.7L 3664CC V6 GAS SOHC Naturally Aspirated |
| 2013 | Acura | RDX | Base Sport Utility 4-Door | 3.5L 3471CC 212Cu. In. V6 GAS SOHC Naturally Aspirated |
| 2013 | Acura | RDX | Base Sport Utility 4-Door | 3.5L 3471CC V6 GAS SOHC Naturally Aspirated |
| 2013 | Acura | TL | Base Sedan 4-Door | 3.5L 3471CC 212Cu. In. V6 GAS SOHC Naturally Aspirated |
| 2013 | Acura | TL | Base Sedan 4-Door | 3.5L 3471CC V6 GAS SOHC Naturally Aspirated |
| 2013 | Acura | TL | Base Sedan 4-Door | 3.7L 3700CC 226Cu. In. V6 GAS SOHC Naturally Aspirated |
| 2013 | Acura | TL | SH-AWD Sedan 4-Door | 3.7L 3664CC V6 GAS SOHC Naturally Aspirated |
| 2013 | Acura | TSX | Base Sedan 4-Door | 2.4L 2354CC 144Cu. In. l4 GAS DOHC Naturally Aspirated |
| 2013 | Acura | TSX | Base Sedan 4-Door | 2.4L 2354CC l4 GAS DOHC Naturally Aspirated |
| 2013 | Acura | TSX | Base Sedan 4-Door | 3.5L 3471CC 212Cu. In. V6 GAS SOHC Naturally Aspirated |
| 2013 | Acura | TSX | Base Wagon 4-Door | 2.4L 2354CC l4 GAS DOHC Naturally Aspirated |
| 2013 | Acura | TSX | Premium Sedan 4-Door | 2.4L 2354CC l4 GAS DOHC Naturally Aspirated |
| 2013 | Acura | TSX | Special Edition Sedan 4-Door | 2.4L 2354CC l4 GAS DOHC Naturally Aspirated |
| 2013 | Acura | TSX | Tech Sedan 4-Door | 2.4L 2354CC l4 GAS DOHC Naturally Aspirated |
| 2013 | Acura | TSX | V6 Sedan 4-Door | 3.5L 3471CC V6 GAS SOHC Naturally Aspirated |
| 2013 | Acura | TSX | V6 Tech Sedan 4-Door | 3.5L 3471CC V6 GAS SOHC Naturally Aspirated |
| 2013 | Acura | ZDX | Base Sport Utility 4-Door | 3.7L 3664CC V6 GAS SOHC Naturally Aspirated |
| 2013 | Honda | Accord | EX Coupe 2-Door | 2.4L 2356CC 144Cu. In. l4 GAS DOHC Naturally Aspirated |
| 2013 | Honda | Accord | EX Coupe 2-Door | 3.5L 3471CC 212Cu. In. V6 GAS SOHC Naturally Aspirated |
| 2013 | Honda | Accord | EX Sedan 4-Door | 2.4L 2356CC 144Cu. In. l4 GAS DOHC Naturally Aspirated |
| 2013 | Honda | Accord | EX Sedan 4-Door | 3.5L 3471CC 212Cu. In. V6 GAS SOHC Naturally Aspirated |
| 2013 | Honda | Accord | EX-L Coupe 2-Door | 2.4L 2356CC 144Cu. In. l4 GAS DOHC Naturally Aspirated |
| 2013 | Honda | Accord | EX-L Coupe 2-Door | 3.5L 3471CC 212Cu. In. V6 GAS SOHC Naturally Aspirated |
| 2013 | Honda | Accord | EX-L Sedan 4-Door | 2.4L 2356CC 144Cu. In. l4 GAS DOHC Naturally Aspirated |
| 2013 | Honda | Accord | EX-L Sedan 4-Door | 3.5L 3471CC 212Cu. In. V6 GAS SOHC Naturally Aspirated |
| 2013 | Honda | Accord | LX Sedan 4-Door | 2.4L 2356CC 144Cu. In. l4 GAS DOHC Naturally Aspirated |
| 2013 | Honda | Accord | LX-S Coupe 2-Door | 2.4L 2356CC 144Cu. In. l4 GAS DOHC Naturally Aspirated |
| 2013 | Honda | Accord | Sport Sedan 4-Door | 2.4L 2356CC 144Cu. In. l4 GAS DOHC Naturally Aspirated |
| 2013 | Honda | Accord | Touring Sedan 4-Door | 3.5L 3471CC 212Cu. In. V6 GAS SOHC Naturally Aspirated |
| 2013 | Honda | Civic | Base Sedan 4-Door | 1.5L 1497CC l4 ELECTRIC/GAS SOHC Naturally Aspirated |
| 2013 | Honda | Civic | DX Sedan 4-Door | 1.8L 1799CC l4 GAS SOHC Naturally Aspirated |
| 2013 | Honda | Civic | EX Coupe 2-Door | 1.8L 1799CC 110Cu. In. l4 GAS SOHC Naturally Aspirated |
| 2013 | Honda | Civic | EX Coupe 2-Door | 1.8L 1799CC l4 GAS SOHC Naturally Aspirated |
| 2013 | Honda | Civic | EX Sedan 4-Door | 1.8L 1799CC 110Cu. In. l4 GAS SOHC Naturally Aspirated |
| 2013 | Honda | Civic | EX Sedan 4-Door | 1.8L 1799CC l4 GAS SOHC Naturally Aspirated |
| 2013 | Honda | Civic | EX-L Coupe 2-Door | 1.8L 1799CC l4 GAS SOHC Naturally Aspirated |
| 2013 | Honda | Civic | EX-L Sedan 4-Door | 1.8L 1799CC 110Cu. In. l4 GAS SOHC Naturally Aspirated |
| 2013 | Honda | Civic | EX-L Sedan 4-Door | 1.8L 1799CC l4 GAS SOHC Naturally Aspirated |
| 2013 | Honda | Civic | HF Sedan 4-Door | 1.8L 1799CC l4 GAS SOHC Naturally Aspirated |
| 2013 | Honda | Civic | Hybrid Sedan 4-Door | 1.5L 1497CC l4 ELECTRIC/GAS SOHC Naturally Aspirated |
| 2013 | Honda | Civic | Hybrid-L Sedan 4-Door | 1.5L 1497CC l4 ELECTRIC/GAS SOHC Naturally Aspirated |
| 2013 | Honda | Civic | LX Coupe 2-Door | 1.8L 1799CC l4 GAS SOHC Naturally Aspirated |
| 2013 | Honda | Civic | LX Sedan 4-Door | 1.8L 1799CC 110Cu. In. l4 GAS SOHC Naturally Aspirated |
| 2013 | Honda | Civic | LX Sedan 4-Door | 1.8L 1799CC l4 GAS SOHC Naturally Aspirated |
| 2013 | Honda | Civic | Natural Gas Sedan 4-Door | 1.8L 1799CC l4 CNG SOHC Naturally Aspirated |
| 2013 | Honda | Civic | Si Coupe 2-Door | 2.4L 2354CC l4 GAS DOHC Naturally Aspirated |
| 2013 | Honda | Civic | Si Coupe 2-Door | 2.4L 2400CC 146Cu. In. l4 GAS DOHC Naturally Aspirated |
| 2013 | Honda | Civic | Si Sedan 4-Door | 2.4L 2354CC l4 GAS DOHC Naturally Aspirated |
| 2013 | Honda | Civic | Touring Sedan 4-Door | 1.8L 1799CC l4 GAS SOHC Naturally Aspirated |
| 2013 | Honda | CR-V | EX Sport Utility 4-Door | 2.4L 2354CC 144Cu. In. l4 GAS DOHC Naturally Aspirated |
| 2013 | Honda | CR-V | EX Sport Utility 4-Door | 2.4L 2354CC l4 GAS DOHC Naturally Aspirated |
| 2013 | Honda | CR-V | EX-L Sport Utility 4-Door | 2.4L 2354CC 144Cu. In. l4 GAS DOHC Naturally Aspirated |
| 2013 | Honda | CR-V | EX-L Sport Utility 4-Door | 2.4L 2354CC l4 GAS DOHC Naturally Aspirated |
| 2013 | Honda | CR-V | LX Sport Utility 4-Door | 2.4L 2354CC 144Cu. In. l4 GAS DOHC Naturally Aspirated |
| 2013 | Honda | CR-V | LX Sport Utility 4-Door | 2.4L 2354CC l4 GAS DOHC Naturally Aspirated |
| 2013 | Honda | CR-V | Touring Sport Utility 4-Door | 2.4L 2354CC l4 GAS DOHC Naturally Aspirated |
| 2013 | Honda | CR-Z | Base Hatchback 2-Door | 1.5L 1497CC l4 ELECTRIC/GAS SOHC Naturally Aspirated |
| 2013 | Honda | CR-Z | EX Hatchback 2-Door | 1.5L 1497CC l4 ELECTRIC/GAS SOHC Naturally Aspirated |
| 2013 | Honda | CR-Z | Premium Hatchback 2-Door | 1.5L 1497CC l4 ELECTRIC/GAS SOHC Naturally Aspirated |
| 2013 | Honda | Crosstour | EX Hatchback 4-Door | 2.4L 2354CC l4 GAS DOHC Naturally Aspirated |
| 2013 | Honda | Crosstour | EX Hatchback 4-Door | 3.5L 3471CC V6 GAS SOHC Naturally Aspirated |
| 2013 | Honda | Crosstour | EX-L Hatchback 4-Door | 2.4L 2354CC l4 GAS DOHC Naturally Aspirated |
| 2013 | Honda | Crosstour | EX-L Hatchback 4-Door | 3.5L 3471CC V6 GAS SOHC Naturally Aspirated |
| 2013 | Honda | Fit | Base Hatchback 4-Door | 1.5L 1497CC l4 GAS SOHC Naturally Aspirated |
| 2013 | Honda | Fit | DX Hatchback 4-Door | 1.5L 1497CC l4 GAS SOHC Naturally Aspirated |
| 2013 | Honda | Fit | EV Hatchback 4-Door | ELECTRIC |
| 2013 | Honda | Fit | LX Hatchback 4-Door | 1.5L 1497CC l4 GAS SOHC Naturally Aspirated |
| 2013 | Honda | Fit | Sport Hatchback 4-Door | 1.5L 1497CC l4 GAS SOHC Naturally Aspirated |
| 2013 | Honda | Insight | Base Hatchback 4-Door | 1.3L 1339CC l4 ELECTRIC/GAS SOHC Naturally Aspirated |
| 2013 | Honda | Insight | EX Hatchback 4-Door | 1.3L 1339CC l4 ELECTRIC/GAS SOHC Naturally Aspirated |
| 2013 | Honda | Insight | LX Hatchback 4-Door | 1.3L 1339CC l4 ELECTRIC/GAS SOHC Naturally Aspirated |
| 2013 | Honda | Odyssey | EX Mini Passenger Van 4-Door | 3.5L 3471CC V6 GAS SOHC Naturally Aspirated |
| 2013 | Honda | Odyssey | EX-L Mini Passenger Van 4-Door | 3.5L 3471CC 212Cu. In. V6 GAS SOHC Naturally Aspirated |
| 2013 | Honda | Odyssey | EX-L Mini Passenger Van 4-Door | 3.5L 3471CC V6 GAS SOHC Naturally Aspirated |
| 2013 | Honda | Odyssey | LX Mini Passenger Van 4-Door | 3.5L 3471CC 212Cu. In. V6 GAS SOHC Naturally Aspirated |
| 2013 | Honda | Odyssey | LX Mini Passenger Van 4-Door | 3.5L 3471CC V6 GAS SOHC Naturally Aspirated |
| 2013 | Honda | Odyssey | Touring Elite Mini Passenger Van 4-Door | 3.5L 3471CC V6 GAS SOHC Naturally Aspirated |
| 2013 | Honda | Odyssey | Touring Mini Passenger Van 4-Door | 3.5L 3471CC 212Cu. In. V6 GAS SOHC Naturally Aspirated |
| 2013 | Honda | Odyssey | Touring Mini Passenger Van 4-Door | 3.5L 3471CC V6 GAS SOHC Naturally Aspirated |
| 2013 | Honda | Pilot | EX Sport Utility 4-Door | 3.5L 3471CC 212Cu. In. V6 GAS SOHC Naturally Aspirated |
| 2013 | Honda | Pilot | EX Sport Utility 4-Door | 3.5L 3471CC V6 GAS SOHC Naturally Aspirated |
| 2013 | Honda | Pilot | EX-L Sport Utility 4-Door | 3.5L 3471CC V6 GAS SOHC Naturally Aspirated |
| 2013 | Honda | Pilot | LX Sport Utility 4-Door | 3.5L 3471CC V6 GAS SOHC Naturally Aspirated |
| 2013 | Honda | Pilot | Touring Sport Utility 4-Door | 3.5L 3471CC 212Cu. In. V6 GAS SOHC Naturally Aspirated |
| 2013 | Honda | Pilot | Touring Sport Utility 4-Door | 3.5L 3471CC V6 GAS SOHC Naturally Aspirated |
| 2013 | Honda | Ridgeline | DX Crew Cab Pickup 4-Door | 3.5L 3471CC V6 GAS SOHC Naturally Aspirated |
| 2013 | Honda | Ridgeline | RT Crew Cab Pickup 4-Door | 3.5L 3471CC V6 GAS SOHC Naturally Aspirated |
| 2013 | Honda | Ridgeline | RTL Crew Cab Pickup 4-Door | 3.5L 3471CC 212Cu. In. V6 GAS SOHC Naturally Aspirated |
| 2013 | Honda | Ridgeline | RTL Crew Cab Pickup 4-Door | 3.5L 3471CC V6 GAS SOHC Naturally Aspirated |
| 2013 | Honda | Ridgeline | RTS Crew Cab Pickup 4-Door | 3.5L 3471CC V6 GAS SOHC Naturally Aspirated |
| 2013 | Honda | Ridgeline | Sport Crew Cab Pickup 4-Door | 3.5L 3471CC V6 GAS SOHC Naturally Aspirated |
| 2013 | Honda | Ridgeline | Touring Crew Cab Pickup 4-Door | 3.5L 3471CC V6 GAS SOHC Naturally Aspirated |
| 2013 | Honda | Ridgeline | VP Crew Cab Pickup 4-Door | 3.5L 3471CC V6 GAS SOHC Naturally Aspirated |
| 2012 | Acura | MDX | Base Sport Utility 4-Door | 3.7L 3664CC V6 GAS SOHC Naturally Aspirated |
| 2012 | Acura | RDX | Base Sport Utility 4-Door | 2.3L 2300CC l4 GAS DOHC Turbocharged |
| 2012 | Acura | RDX | SH-AWD Sport Utility 4-Door | 2.3L 2300CC l4 GAS DOHC Turbocharged |
| 2012 | Acura | RL | Base Sedan 4-Door | 3.7L 3664CC V6 GAS SOHC Naturally Aspirated |
| 2012 | Acura | TL | Base Sedan 4-Door | 3.5L 3471CC 212Cu. In. V6 GAS SOHC Naturally Aspirated |
| 2012 | Acura | TL | Base Sedan 4-Door | 3.5L 3471CC V6 GAS SOHC Naturally Aspirated |
| 2012 | Acura | TL | Base Sedan 4-Door | 3.7L 3700CC 226Cu. In. V6 GAS SOHC Naturally Aspirated |
| 2012 | Acura | TL | SH-AWD Sedan 4-Door | 3.7L 3664CC V6 GAS SOHC Naturally Aspirated |
| 2012 | Acura | TSX | A-Spec Sedan 4-Door | 2.4L 2354CC l4 GAS DOHC Naturally Aspirated |
| 2012 | Acura | TSX | Base Sedan 4-Door | 2.4L 2354CC 144Cu. In. l4 GAS DOHC Naturally Aspirated |
| 2012 | Acura | TSX | Base Sedan 4-Door | 2.4L 2354CC l4 GAS DOHC Naturally Aspirated |
| 2012 | Acura | TSX | Base Sedan 4-Door | 3.5L 3471CC 212Cu. In. V6 GAS SOHC Naturally Aspirated |
| 2012 | Acura | TSX | Base Wagon 4-Door | 2.4L 2354CC l4 GAS DOHC Naturally Aspirated |
| 2012 | Acura | TSX | Special Edition Sedan 4-Door | 2.4L 2354CC l4 GAS DOHC Naturally Aspirated |
| 2012 | Acura | TSX | V6 Sedan 4-Door | 3.5L 3471CC V6 GAS SOHC Naturally Aspirated |
| 2012 | Acura | ZDX | Base Sport Utility 4-Door | 3.7L 3664CC V6 GAS SOHC Naturally Aspirated |
| 2012 | Honda | Accord | EX Coupe 2-Door | 2.4L 2354CC 144Cu. In. l4 GAS DOHC Naturally Aspirated |
| 2012 | Honda | Accord | EX Coupe 2-Door | 2.4L 2354CC l4 GAS DOHC Naturally Aspirated |
| 2012 | Honda | Accord | EX Coupe 2-Door | 3.5L 3471CC 212Cu. In. V6 GAS SOHC Naturally Aspirated |
| 2012 | Honda | Accord | EX Coupe 2-Door | 3.5L 3471CC V6 GAS SOHC Naturally Aspirated |
| 2012 | Honda | Accord | EX Sedan 4-Door | 2.4L 2354CC 144Cu. In. l4 GAS DOHC Naturally Aspirated |
| 2012 | Honda | Accord | EX Sedan 4-Door | 2.4L 2354CC l4 GAS DOHC Naturally Aspirated |
| 2012 | Honda | Accord | EX Sedan 4-Door | 3.5L 3471CC 212Cu. In. V6 GAS SOHC Naturally Aspirated |
| 2012 | Honda | Accord | EX Sedan 4-Door | 3.5L 3471CC V6 GAS SOHC Naturally Aspirated |
| 2012 | Honda | Accord | EX-L Coupe 2-Door | 2.4L 2354CC l4 GAS DOHC Naturally Aspirated |
| 2012 | Honda | Accord | EX-L Coupe 2-Door | 3.5L 3471CC V6 GAS SOHC Naturally Aspirated |
| 2012 | Honda | Accord | EX-L Sedan 4-Door | 2.4L 2354CC l4 GAS DOHC Naturally Aspirated |
| 2012 | Honda | Accord | EX-L Sedan 4-Door | 3.5L 3471CC V6 GAS SOHC Naturally Aspirated |
| 2012 | Honda | Accord | HFP Coupe 2-Door | 3.5L 3471CC V6 GAS SOHC Naturally Aspirated |
| 2012 | Honda | Accord | HFP Sedan 4-Door | 3.5L 3471CC V6 GAS SOHC Naturally Aspirated |
| 2012 | Honda | Accord | LX Sedan 4-Door | 2.4L 2354CC 144Cu. In. l4 GAS DOHC Naturally Aspirated |
| 2012 | Honda | Accord | LX Sedan 4-Door | 2.4L 2354CC l4 GAS DOHC Naturally Aspirated |
| 2012 | Honda | Accord | LX-P Sedan 4-Door | 2.4L 2354CC l4 GAS DOHC Naturally Aspirated |
| 2012 | Honda | Accord | LX-S Coupe 2-Door | 2.4L 2354CC l4 GAS DOHC Naturally Aspirated |
| 2012 | Honda | Accord | SE Sedan 4-Door | 2.4L 2354CC l4 GAS DOHC Naturally Aspirated |
| 2012 | Honda | Civic | Base Sedan 4-Door | 1.5L 1497CC l4 ELECTRIC SOHC Naturally Aspirated |
| 2012 | Honda | Civic | DX Coupe 2-Door | 1.8L 1799CC l4 GAS SOHC Naturally Aspirated |
| 2012 | Honda | Civic | DX Sedan 4-Door | 1.8L 1799CC l4 GAS SOHC Naturally Aspirated |
| 2012 | Honda | Civic | EX Coupe 2-Door | 1.8L 1799CC 110Cu. In. l4 GAS SOHC Naturally Aspirated |
| 2012 | Honda | Civic | EX Coupe 2-Door | 1.8L 1799CC l4 GAS SOHC Naturally Aspirated |
| 2012 | Honda | Civic | EX Sedan 4-Door | 1.8L 1799CC 110Cu. In. l4 GAS SOHC Naturally Aspirated |
| 2012 | Honda | Civic | EX Sedan 4-Door | 1.8L 1799CC l4 GAS SOHC Naturally Aspirated |
| 2012 | Honda | Civic | EX-L Coupe 2-Door | 1.8L 1799CC l4 GAS SOHC Naturally Aspirated |
| 2012 | Honda | Civic | EX-L Sedan 4-Door | 1.8L 1799CC 110Cu. In. l4 GAS SOHC Naturally Aspirated |
| 2012 | Honda | Civic | EX-L Sedan 4-Door | 1.8L 1799CC l4 GAS SOHC Naturally Aspirated |
| 2012 | Honda | Civic | GX Sedan 4-Door | 1.8L 1799CC l4 CNG SOHC Naturally Aspirated |
| 2012 | Honda | Civic | HF Sedan 4-Door | 1.8L 1799CC l4 GAS SOHC Naturally Aspirated |
| 2012 | Honda | Civic | Hybrid Sedan 4-Door | 1.5L 1497CC l4 ELECTRIC/GAS SOHC Naturally Aspirated |
| 2012 | Honda | Civic | Hybrid-L Sedan 4-Door | 1.5L 1497CC l4 ELECTRIC/GAS SOHC Naturally Aspirated |
| 2012 | Honda | Civic | LX Coupe 2-Door | 1.8L 1799CC l4 GAS SOHC Naturally Aspirated |
| 2012 | Honda | Civic | LX Sedan 4-Door | 1.8L 1799CC 110Cu. In. l4 GAS SOHC Naturally Aspirated |
| 2012 | Honda | Civic | LX Sedan 4-Door | 1.8L 1799CC l4 GAS SOHC Naturally Aspirated |
| 2012 | Honda | Civic | Si Coupe 2-Door | 2.4L 2354CC l4 GAS DOHC Naturally Aspirated |
| 2012 | Honda | Civic | Si Coupe 2-Door | 2.4L 2400CC 146Cu. In. l4 GAS DOHC Naturally Aspirated |
| 2012 | Honda | Civic | Si HFP Coupe 2-Door | 2.4L 2354CC l4 GAS DOHC Naturally Aspirated |
| 2012 | Honda | Civic | Si Sedan 4-Door | 2.4L 2354CC l4 GAS DOHC Naturally Aspirated |
| 2012 | Honda | CR-V | EX Sport Utility 4-Door | 2.4L 2354CC 144Cu. In. l4 GAS DOHC Naturally Aspirated |
| 2012 | Honda | CR-V | EX Sport Utility 4-Door | 2.4L 2354CC l4 GAS DOHC Naturally Aspirated |
| 2012 | Honda | CR-V | EX-L Sport Utility 4-Door | 2.4L 2354CC 144Cu. In. l4 GAS DOHC Naturally Aspirated |
| 2012 | Honda | CR-V | EX-L Sport Utility 4-Door | 2.4L 2354CC l4 GAS DOHC Naturally Aspirated |
| 2012 | Honda | CR-V | LX Sport Utility 4-Door | 2.4L 2354CC 144Cu. In. l4 GAS DOHC Naturally Aspirated |
| 2012 | Honda | CR-V | LX Sport Utility 4-Door | 2.4L 2354CC l4 GAS DOHC Naturally Aspirated |
| 2012 | Honda | CR-V | Touring Sport Utility 4-Door | 2.4L 2354CC l4 GAS DOHC Naturally Aspirated |
| 2012 | Honda | CR-Z | Base Hatchback 2-Door | 1.5L 1497CC l4 ELECTRIC/GAS SOHC Naturally Aspirated |
| 2012 | Honda | CR-Z | EX Hatchback 2-Door | 1.5L 1497CC l4 ELECTRIC/GAS SOHC Naturally Aspirated |
| 2012 | Honda | CR-Z | Premium Hatchback 2-Door | 1.5L 1497CC l4 ELECTRIC/GAS SOHC Naturally Aspirated |
| 2012 | Honda | Crosstour | EX Hatchback 4-Door | 2.4L 2354CC l4 GAS DOHC Naturally Aspirated |
| 2012 | Honda | Crosstour | EX Hatchback 4-Door | 3.5L 3471CC V6 GAS SOHC Naturally Aspirated |
| 2012 | Honda | Crosstour | EX-L Hatchback 4-Door | 2.4L 2354CC l4 GAS DOHC Naturally Aspirated |
| 2012 | Honda | Crosstour | EX-L Hatchback 4-Door | 3.5L 3471CC 212Cu. In. V6 GAS SOHC Naturally Aspirated |
| 2012 | Honda | Crosstour | EX-L Hatchback 4-Door | 3.5L 3471CC V6 GAS SOHC Naturally Aspirated |
| 2012 | Honda | Fit | Base Hatchback 4-Door | 1.5L 1497CC l4 GAS SOHC Naturally Aspirated |
| 2012 | Honda | Fit | DX Hatchback 4-Door | 1.5L 1497CC l4 GAS SOHC Naturally Aspirated |
| 2012 | Honda | Fit | DX-A Hatchback 4-Door | 1.5L 1497CC l4 GAS SOHC Naturally Aspirated |
| 2012 | Honda | Fit | LX Hatchback 4-Door | 1.5L 1497CC l4 GAS SOHC Naturally Aspirated |
| 2012 | Honda | Fit | Sport Hatchback 4-Door | 1.5L 1497CC l4 GAS SOHC Naturally Aspirated |
| 2012 | Honda | Insight | Base Hatchback 4-Door | 1.3L 1339CC l4 ELECTRIC/GAS SOHC Naturally Aspirated |
| 2012 | Honda | Insight | EX Hatchback 4-Door | 1.3L 1339CC l4 ELECTRIC/GAS SOHC Naturally Aspirated |
| 2012 | Honda | Insight | LX Hatchback 4-Door | 1.3L 1339CC l4 ELECTRIC/GAS SOHC Naturally Aspirated |
| 2012 | Honda | Odyssey | EX Mini Passenger Van 4-Door | 3.5L 3471CC V6 GAS SOHC Naturally Aspirated |
| 2012 | Honda | Odyssey | EX-L Mini Passenger Van 4-Door | 3.5L 3471CC V6 GAS SOHC Naturally Aspirated |
| 2012 | Honda | Odyssey | EXL Mini Passenger Van 4-Door | 3.5L 3471CC 212Cu. In. V6 GAS SOHC Naturally Aspirated |
| 2012 | Honda | Odyssey | LX Mini Passenger Van 4-Door | 3.5L 3471CC 212Cu. In. V6 GAS SOHC Naturally Aspirated |
| 2012 | Honda | Odyssey | LX Mini Passenger Van 4-Door | 3.5L 3471CC V6 GAS SOHC Naturally Aspirated |
| 2012 | Honda | Odyssey | Touring Elite Mini Passenger Van 4-Door | 3.5L 3471CC V6 GAS SOHC Naturally Aspirated |
| 2012 | Honda | Odyssey | Touring Mini Passenger Van 4-Door | 3.5L 3471CC 212Cu. In. V6 GAS SOHC Naturally Aspirated |
| 2012 | Honda | Odyssey | Touring Mini Passenger Van 4-Door | 3.5L 3471CC V6 GAS SOHC Naturally Aspirated |
| 2012 | Honda | Pilot | EX Sport Utility 4-Door | 3.5L 3471CC 212Cu. In. V6 GAS SOHC Naturally Aspirated |
| 2012 | Honda | Pilot | EX Sport Utility 4-Door | 3.5L 3471CC V6 GAS SOHC Naturally Aspirated |
| 2012 | Honda | Pilot | EX-L Sport Utility 4-Door | 3.5L 3471CC V6 GAS SOHC Naturally Aspirated |
| 2012 | Honda | Pilot | LX Sport Utility 4-Door | 3.5L 3471CC V6 GAS SOHC Naturally Aspirated |
| 2012 | Honda | Pilot | Touring Sport Utility 4-Door | 3.5L 3471CC 212Cu. In. V6 GAS SOHC Naturally Aspirated |
| 2012 | Honda | Pilot | Touring Sport Utility 4-Door | 3.5L 3471CC V6 GAS SOHC Naturally Aspirated |
| 2012 | Honda | Ridgeline | DX Crew Cab Pickup 4-Door | 3.5L 3471CC V6 GAS SOHC Naturally Aspirated |
| 2012 | Honda | Ridgeline | RT Crew Cab Pickup 4-Door | 3.5L 3471CC V6 GAS SOHC Naturally Aspirated |
| 2012 | Honda | Ridgeline | RTL Crew Cab Pickup 4-Door | 3.5L 3471CC 212Cu. In. V6 GAS SOHC Naturally Aspirated |
| 2012 | Honda | Ridgeline | RTL Crew Cab Pickup 4-Door | 3.5L 3471CC V6 GAS SOHC Naturally Aspirated |
| 2012 | Honda | Ridgeline | RTS Crew Cab Pickup 4-Door | 3.5L 3471CC V6 GAS SOHC Naturally Aspirated |
| 2012 | Honda | Ridgeline | Sport Crew Cab Pickup 4-Door | 3.5L 3471CC V6 GAS SOHC Naturally Aspirated |
| 2012 | Honda | Ridgeline | Touring Crew Cab Pickup 4-Door | 3.5L 3471CC V6 GAS SOHC Naturally Aspirated |
| 2012 | Honda | Ridgeline | VP Crew Cab Pickup 4-Door | 3.5L 3471CC V6 GAS SOHC Naturally Aspirated |
| 2011 | Acura | CSX | Base Sedan 4-Door | 2.0L 1998CC 122Cu. In. l4 GAS DOHC Naturally Aspirated |
| 2011 | Acura | CSX | iTech Sedan 4-Door | 2.0L 1998CC 122Cu. In. l4 GAS DOHC Naturally Aspirated |
| 2011 | Acura | MDX | Base Sport Utility 4-Door | 3.7L 3664CC V6 GAS SOHC Naturally Aspirated |
| 2011 | Acura | RDX | Base Sport Utility 4-Door | 2.3L 2300CC l4 GAS DOHC Turbocharged |
| 2011 | Acura | RDX | SH-AWD Sport Utility 4-Door | 2.3L 2300CC l4 GAS DOHC Turbocharged |
| 2011 | Acura | RL | Base Sedan 4-Door | 3.7L 3664CC V6 GAS SOHC Naturally Aspirated |
| 2011 | Acura | TL | Base Sedan 4-Door | 3.5L 3471CC 212Cu. In. V6 GAS SOHC Naturally Aspirated |
| 2011 | Acura | TL | Base Sedan 4-Door | 3.5L 3471CC V6 GAS SOHC Naturally Aspirated |
| 2011 | Acura | TL | Base Sedan 4-Door | 3.7L 3700CC 226Cu. In. V6 GAS SOHC Naturally Aspirated |
| 2011 | Acura | TL | SH-AWD Sedan 4-Door | 3.7L 3664CC V6 GAS SOHC Naturally Aspirated |
| 2011 | Acura | TSX | Base | 2.4L 2354CC l4 GAS DOHC Naturally Aspirated |
| 2011 | Acura | TSX | Base Sedan 4-Door | 2.4L 2354CC 144Cu. In. l4 GAS DOHC Naturally Aspirated |
| 2011 | Acura | TSX | Base Sedan 4-Door | 2.4L 2354CC l4 GAS DOHC Naturally Aspirated |
| 2011 | Acura | TSX | Base Sedan 4-Door | 3.5L 3471CC 212Cu. In. V6 GAS SOHC Naturally Aspirated |
| 2011 | Acura | TSX | Base Wagon 4-Door | 2.4L 2354CC l4 GAS DOHC Naturally Aspirated |
| 2011 | Acura | TSX | V6 Sedan 4-Door | 3.5L 3471CC V6 GAS SOHC Naturally Aspirated |
| 2011 | Acura | ZDX | Base Sport Utility 4-Door | 3.7L 3664CC V6 GAS SOHC Naturally Aspirated |
| 2011 | Honda | Accord | EX Coupe 2-Door | 2.4L 2354CC 144Cu. In. l4 GAS DOHC Naturally Aspirated |
| 2011 | Honda | Accord | EX Coupe 2-Door | 2.4L 2354CC l4 GAS DOHC Naturally Aspirated |
| 2011 | Honda | Accord | EX Coupe 2-Door | 3.5L 3471CC 212Cu. In. V6 GAS SOHC Naturally Aspirated |
| 2011 | Honda | Accord | EX Coupe 2-Door | 3.5L 3471CC V6 GAS SOHC Naturally Aspirated |
| 2011 | Honda | Accord | EX Sedan 4-Door | 2.4L 2354CC 144Cu. In. l4 GAS DOHC Naturally Aspirated |
| 2011 | Honda | Accord | EX Sedan 4-Door | 2.4L 2354CC l4 GAS DOHC Naturally Aspirated |
| 2011 | Honda | Accord | EX Sedan 4-Door | 3.5L 3471CC 212Cu. In. V6 GAS SOHC Naturally Aspirated |
| 2011 | Honda | Accord | EX Sedan 4-Door | 3.5L 3471CC V6 GAS SOHC Naturally Aspirated |
| 2011 | Honda | Accord | EX-L Coupe 2-Door | 2.4L 2354CC l4 GAS DOHC Naturally Aspirated |
| 2011 | Honda | Accord | EX-L Coupe 2-Door | 3.5L 3471CC V6 GAS SOHC Naturally Aspirated |
| 2011 | Honda | Accord | EX-L Sedan 4-Door | 2.4L 2354CC l4 GAS DOHC Naturally Aspirated |
| 2011 | Honda | Accord | EX-L Sedan 4-Door | 3.5L 3471CC V6 GAS SOHC Naturally Aspirated |
| 2011 | Honda | Accord | LX Sedan 4-Door | 2.4L 2354CC 144Cu. In. l4 GAS DOHC Naturally Aspirated |
| 2011 | Honda | Accord | LX Sedan 4-Door | 2.4L 2354CC l4 GAS DOHC Naturally Aspirated |
| 2011 | Honda | Accord | LX-P Sedan 4-Door | 2.4L 2354CC l4 GAS DOHC Naturally Aspirated |
| 2011 | Honda | Accord | LX-S Coupe 2-Door | 2.4L 2354CC l4 GAS DOHC Naturally Aspirated |
| 2011 | Honda | Accord | SE Sedan 4-Door | 2.4L 2354CC l4 GAS DOHC Naturally Aspirated |
| 2011 | Honda | Accord Crosstour | EX Hatchback 4-Door | 3.5L 3471CC V6 GAS SOHC Naturally Aspirated |
| 2011 | Honda | Accord Crosstour | EX-L Hatchback 4-Door | 3.5L 3471CC V6 GAS SOHC Naturally Aspirated |
| 2011 | Honda | Accord Crosstour | EXL Hatchback 4-Door | 3.5L 3471CC 212Cu. In. V6 GAS SOHC Naturally Aspirated |
| 2011 | Honda | Civic | DX Coupe 2-Door | 1.8L 1799CC l4 GAS SOHC Naturally Aspirated |
| 2011 | Honda | Civic | DX Sedan 4-Door | 1.8L 1799CC l4 GAS SOHC Naturally Aspirated |
| 2011 | Honda | Civic | DX-G Coupe 2-Door | 1.8L 1799CC l4 GAS SOHC Naturally Aspirated |
| 2011 | Honda | Civic | DX-G Sedan 4-Door | 1.8L 1799CC l4 GAS SOHC Naturally Aspirated |
| 2011 | Honda | Civic | EX Coupe 2-Door | 1.8L 1799CC 110Cu. In. l4 GAS SOHC Naturally Aspirated |
| 2011 | Honda | Civic | EX Coupe 2-Door | 1.8L 1799CC l4 GAS SOHC Naturally Aspirated |
| 2011 | Honda | Civic | EX Sedan 4-Door | 1.8L 1799CC 110Cu. In. l4 GAS SOHC Naturally Aspirated |
| 2011 | Honda | Civic | EX Sedan 4-Door | 1.8L 1799CC l4 GAS SOHC Naturally Aspirated |
| 2011 | Honda | Civic | EX-L Coupe 2-Door | 1.8L 1799CC l4 GAS SOHC Naturally Aspirated |
| 2011 | Honda | Civic | EX-L Sedan 4-Door | 1.8L 1799CC 110Cu. In. l4 GAS SOHC Naturally Aspirated |
| 2011 | Honda | Civic | EX-L Sedan 4-Door | 1.8L 1799CC l4 GAS SOHC Naturally Aspirated |
| 2011 | Honda | Civic | GX Sedan 4-Door | 1.8L 1799CC l4 CNG SOHC Naturally Aspirated |
| 2011 | Honda | Civic | Hybrid Sedan 4-Door | 1.3L 1339CC l4 ELECTRIC/GAS SOHC Naturally Aspirated |
| 2011 | Honda | Civic | Hybrid-L Sedan 4-Door | 1.3L 1339CC l4 ELECTRIC/GAS SOHC Naturally Aspirated |
| 2011 | Honda | Civic | LX Coupe 2-Door | 1.8L 1799CC l4 GAS SOHC Naturally Aspirated |
| 2011 | Honda | Civic | LX Sedan 4-Door | 1.8L 1799CC 110Cu. In. l4 GAS SOHC Naturally Aspirated |
| 2011 | Honda | Civic | LX Sedan 4-Door | 1.8L 1799CC l4 GAS SOHC Naturally Aspirated |
| 2011 | Honda | Civic | LX-S Sedan 4-Door | 1.8L 1799CC l4 GAS SOHC Naturally Aspirated |
| 2011 | Honda | Civic | Si Coupe 2-Door | 2.0L 1998CC 122Cu. In. l4 GAS DOHC Naturally Aspirated |
| 2011 | Honda | Civic | Si Sedan 4-Door | 2.0L 1998CC 122Cu. In. l4 GAS DOHC Naturally Aspirated |
| 2011 | Honda | CR-V | EX Sport Utility 4-Door | 2.4L 2354CC 144Cu. In. l4 GAS DOHC Naturally Aspirated |
| 2011 | Honda | CR-V | EX Sport Utility 4-Door | 2.4L 2354CC l4 GAS DOHC Naturally Aspirated |
| 2011 | Honda | CR-V | EX-L Sport Utility 4-Door | 2.4L 2354CC 144Cu. In. l4 GAS DOHC Naturally Aspirated |
| 2011 | Honda | CR-V | EX-L Sport Utility 4-Door | 2.4L 2354CC l4 GAS DOHC Naturally Aspirated |
| 2011 | Honda | CR-V | LX Sport Utility 4-Door | 2.4L 2354CC 144Cu. In. l4 GAS DOHC Naturally Aspirated |
| 2011 | Honda | CR-V | LX Sport Utility 4-Door | 2.4L 2354CC l4 GAS DOHC Naturally Aspirated |
| 2011 | Honda | CR-V | SE Sport Utility 4-Door | 2.4L 2354CC l4 GAS DOHC Naturally Aspirated |
| 2011 | Honda | CR-Z | Base Hatchback 2-Door | 1.5L 1497CC l4 ELECTRIC/GAS SOHC Naturally Aspirated |
| 2011 | Honda | CR-Z | EX Hatchback 2-Door | 1.5L 1497CC l4 ELECTRIC/GAS SOHC Naturally Aspirated |
| 2011 | Honda | Element | EX Sport Utility 4-Door | 2.4L 2354CC l4 GAS DOHC Naturally Aspirated |
| 2011 | Honda | Element | LX Sport Utility 4-Door | 2.4L 2354CC l4 GAS DOHC Naturally Aspirated |
| 2011 | Honda | Fit | Base Hatchback 4-Door | 1.5L 1497CC l4 GAS SOHC Naturally Aspirated |
| 2011 | Honda | Fit | DX Hatchback 4-Door | 1.5L 1497CC l4 GAS SOHC Naturally Aspirated |
| 2011 | Honda | Fit | LX Hatchback 4-Door | 1.5L 1497CC l4 GAS SOHC Naturally Aspirated |
| 2011 | Honda | Fit | Sport Hatchback 4-Door | 1.5L 1497CC l4 GAS SOHC Naturally Aspirated |
| 2011 | Honda | Insight | Base Hatchback 4-Door | 1.3L 1339CC l4 ELECTRIC/GAS SOHC Naturally Aspirated |
| 2011 | Honda | Insight | EX Hatchback 4-Door | 1.3L 1339CC l4 ELECTRIC/GAS SOHC Naturally Aspirated |
| 2011 | Honda | Insight | LX Hatchback 4-Door | 1.3L 1339CC l4 ELECTRIC/GAS SOHC Naturally Aspirated |
| 2011 | Honda | Odyssey | EX Mini Passenger Van 4-Door | 3.5L 3471CC V6 GAS SOHC Naturally Aspirated |
| 2011 | Honda | Odyssey | EX-L Mini Passenger Van 4-Door | 3.5L 3471CC V6 GAS SOHC Naturally Aspirated |
| 2011 | Honda | Odyssey | EXL Mini Passenger Van 4-Door | 3.5L 3471CC 212Cu. In. V6 GAS SOHC Naturally Aspirated |
| 2011 | Honda | Odyssey | LX Mini Passenger Van 4-Door | 3.5L 3471CC 212Cu. In. V6 GAS SOHC Naturally Aspirated |
| 2011 | Honda | Odyssey | LX Mini Passenger Van 4-Door | 3.5L 3471CC V6 GAS SOHC Naturally Aspirated |
| 2011 | Honda | Odyssey | Touring Elite Mini Passenger Van 4-Door | 3.5L 3471CC V6 GAS SOHC Naturally Aspirated |
| 2011 | Honda | Odyssey | Touring Mini Passenger Van 4-Door | 3.5L 3471CC 212Cu. In. V6 GAS SOHC Naturally Aspirated |
| 2011 | Honda | Odyssey | Touring Mini Passenger Van 4-Door | 3.5L 3471CC V6 GAS SOHC Naturally Aspirated |
| 2011 | Honda | Pilot | EX Sport Utility 4-Door | 3.5L 3471CC V6 GAS SOHC Naturally Aspirated |
| 2011 | Honda | Pilot | EX-L Sport Utility 4-Door | 3.5L 3471CC V6 GAS SOHC Naturally Aspirated |
| 2011 | Honda | Pilot | EXL Sport Utility 4-Door | 3.5L 3471CC 212Cu. In. V6 GAS SOHC Naturally Aspirated |
| 2011 | Honda | Pilot | LX Sport Utility 4-Door | 3.5L 3471CC 212Cu. In. V6 GAS SOHC Naturally Aspirated |
| 2011 | Honda | Pilot | LX Sport Utility 4-Door | 3.5L 3471CC V6 GAS SOHC Naturally Aspirated |
| 2011 | Honda | Pilot | Touring Sport Utility 4-Door | 3.5L 3471CC V6 GAS SOHC Naturally Aspirated |
| 2011 | Honda | Ridgeline | DX Crew Cab Pickup 4-Door | 3.5L 3471CC V6 GAS SOHC Naturally Aspirated |
| 2011 | Honda | Ridgeline | EX-L Crew Cab Pickup 4-Door | 3.5L 3471CC V6 GAS SOHC Naturally Aspirated |
| 2011 | Honda | Ridgeline | RT Crew Cab Pickup 4-Door | 3.5L 3471CC V6 GAS SOHC Naturally Aspirated |
| 2011 | Honda | Ridgeline | RTL Crew Cab Pickup 4-Door | 3.5L 3471CC 212Cu. In. V6 GAS SOHC Naturally Aspirated |
| 2011 | Honda | Ridgeline | RTL Crew Cab Pickup 4-Door | 3.5L 3471CC V6 GAS SOHC Naturally Aspirated |
| 2011 | Honda | Ridgeline | RTS Crew Cab Pickup 4-Door | 3.5L 3471CC V6 GAS SOHC Naturally Aspirated |
| 2011 | Honda | Ridgeline | VP Crew Cab Pickup 4-Door | 3.5L 3471CC V6 GAS SOHC Naturally Aspirated |
| 2010 | Acura | CSX | iTech Sedan 4-Door | 2.0L 1998CC 122Cu. In. l4 GAS DOHC Naturally Aspirated |
| 2010 | Acura | CSX | Type-S Sedan 4-Door | 2.0L 1998CC 122Cu. In. l4 GAS DOHC Naturally Aspirated |
| 2010 | Acura | MDX | Base Sport Utility 4-Door | 3.7L 3664CC V6 GAS SOHC Naturally Aspirated |
| 2010 | Acura | RDX | Base Sport Utility 4-Door | 2.3L 2300CC l4 GAS DOHC Turbocharged |
| 2010 | Acura | RDX | SH-AWD Sport Utility 4-Door | 2.3L 2300CC l4 GAS DOHC Turbocharged |
| 2010 | Acura | RL | Base Sedan 4-Door | 3.7L 3664CC V6 GAS SOHC Naturally Aspirated |
| 2010 | Acura | TL | Base Sedan 4-Door | 3.5L 3471CC V6 GAS SOHC Naturally Aspirated |
| 2010 | Acura | TL | SH-AWD Sedan 4-Door | 3.7L 3664CC V6 GAS SOHC Naturally Aspirated |
| 2010 | Acura | TSX | Base Sedan 4-Door | 2.4L 2354CC l4 GAS DOHC Naturally Aspirated |
| 2010 | Acura | TSX | V6 Sedan 4-Door | 3.5L 3471CC V6 GAS SOHC Naturally Aspirated |
| 2010 | Acura | ZDX | Base Sport Utility 4-Door | 3.7L 3664CC V6 GAS SOHC Naturally Aspirated |
| 2010 | Honda | Accord | EX Coupe 2-Door | 2.4L 2354CC 144Cu. In. l4 GAS DOHC Naturally Aspirated |
| 2010 | Honda | Accord | EX Coupe 2-Door | 2.4L 2354CC l4 GAS DOHC Naturally Aspirated |
| 2010 | Honda | Accord | EX Coupe 2-Door | 3.5L 3471CC 212Cu. In. V6 GAS SOHC Naturally Aspirated |
| 2010 | Honda | Accord | EX Coupe 2-Door | 3.5L 3471CC V6 GAS SOHC Naturally Aspirated |
| 2010 | Honda | Accord | EX Sedan 4-Door | 2.4L 2354CC 144Cu. In. l4 GAS DOHC Naturally Aspirated |
| 2010 | Honda | Accord | EX Sedan 4-Door | 2.4L 2354CC l4 GAS DOHC Naturally Aspirated |
| 2010 | Honda | Accord | EX Sedan 4-Door | 3.5L 3471CC 212Cu. In. V6 GAS SOHC Naturally Aspirated |
| 2010 | Honda | Accord | EX Sedan 4-Door | 3.5L 3471CC V6 GAS SOHC Naturally Aspirated |
| 2010 | Honda | Accord | EX-L Coupe 2-Door | 2.4L 2354CC l4 GAS DOHC Naturally Aspirated |
| 2010 | Honda | Accord | EX-L Coupe 2-Door | 3.5L 3471CC V6 GAS SOHC Naturally Aspirated |
| 2010 | Honda | Accord | EX-L Sedan 4-Door | 2.4L 2354CC l4 GAS DOHC Naturally Aspirated |
| 2010 | Honda | Accord | EX-L Sedan 4-Door | 3.5L 3471CC V6 GAS SOHC Naturally Aspirated |
| 2010 | Honda | Accord | LX Sedan 4-Door | 2.4L 2354CC 144Cu. In. l4 GAS DOHC Naturally Aspirated |
| 2010 | Honda | Accord | LX Sedan 4-Door | 2.4L 2354CC l4 GAS DOHC Naturally Aspirated |
| 2010 | Honda | Accord | LX-P Sedan 4-Door | 2.4L 2354CC l4 GAS DOHC Naturally Aspirated |
| 2010 | Honda | Accord | LX-S Coupe 2-Door | 2.4L 2354CC l4 GAS DOHC Naturally Aspirated |
| 2010 | Honda | Accord Crosstour | EX Hatchback 4-Door | 3.5L 3471CC V6 GAS SOHC Naturally Aspirated |
| 2010 | Honda | Accord Crosstour | EX-L Hatchback 4-Door | 3.5L 3471CC V6 GAS SOHC Naturally Aspirated |
| 2010 | Honda | Accord Crosstour | EXL Hatchback 4-Door | 3.5L 3471CC 212Cu. In. V6 GAS SOHC Naturally Aspirated |
| 2010 | Honda | Civic | DX Coupe 2-Door | 1.8L 1799CC l4 GAS SOHC Naturally Aspirated |
| 2010 | Honda | Civic | DX Sedan 4-Door | 1.8L 1799CC l4 GAS SOHC Naturally Aspirated |
| 2010 | Honda | Civic | DX-G Coupe 2-Door | 1.8L 1799CC l4 GAS SOHC Naturally Aspirated |
| 2010 | Honda | Civic | DX-G Sedan 4-Door | 1.8L 1799CC l4 GAS SOHC Naturally Aspirated |
| 2010 | Honda | Civic | EX Coupe 2-Door | 1.8L 1799CC l4 GAS SOHC Naturally Aspirated |
| 2010 | Honda | Civic | EX Sedan 4-Door | 1.8L 1799CC l4 GAS SOHC Naturally Aspirated |
| 2010 | Honda | Civic | EX-L | 1.8L 1799CC 110Cu. In. l4 GAS SOHC Naturally Aspirated |
| 2010 | Honda | Civic | EX-L | 1.8L 1799CC l4 GAS SOHC Naturally Aspirated |
| 2010 | Honda | Civic | EX-L Coupe 2-Door | 1.8L 1799CC l4 GAS SOHC Naturally Aspirated |
| 2010 | Honda | Civic | EX-L Sedan 4-Door | 1.8L 1799CC l4 GAS SOHC Naturally Aspirated |
| 2010 | Honda | Civic | GX Sedan 4-Door | 1.8L 1799CC l4 CNG SOHC Naturally Aspirated |
| 2010 | Honda | Civic | Hybrid Sedan 4-Door | 1.3L 1339CC l4 ELECTRIC/GAS SOHC Naturally Aspirated |
| 2010 | Honda | Civic | Hybrid-L Sedan 4-Door | 1.3L 1339CC l4 ELECTRIC/GAS SOHC Naturally Aspirated |
| 2010 | Honda | Civic | LX Coupe 2-Door | 1.8L 1799CC l4 GAS SOHC Naturally Aspirated |
| 2010 | Honda | Civic | LX Sedan 4-Door | 1.8L 1799CC l4 GAS SOHC Naturally Aspirated |
| 2010 | Honda | Civic | LX-S Sedan 4-Door | 1.8L 1799CC l4 GAS SOHC Naturally Aspirated |
| 2010 | Honda | Civic | Si Coupe 2-Door | 2.0L 1998CC 122Cu. In. l4 GAS DOHC Naturally Aspirated |
| 2010 | Honda | Civic | Si Sedan 4-Door | 2.0L 1998CC 122Cu. In. l4 GAS DOHC Naturally Aspirated |
| 2010 | Honda | Civic | Sport Sedan 4-Door | 1.8L 1799CC l4 GAS SOHC Naturally Aspirated |
| 2010 | Honda | CR-V | EX Sport Utility 4-Door | 2.4L 2354CC 144Cu. In. l4 GAS DOHC Naturally Aspirated |
| 2010 | Honda | CR-V | EX Sport Utility 4-Door | 2.4L 2354CC l4 GAS DOHC Naturally Aspirated |
| 2010 | Honda | CR-V | EX-L Sport Utility 4-Door | 2.4L 2354CC 144Cu. In. l4 GAS DOHC Naturally Aspirated |
| 2010 | Honda | CR-V | EX-L Sport Utility 4-Door | 2.4L 2354CC l4 GAS DOHC Naturally Aspirated |
| 2010 | Honda | CR-V | LX Sport Utility 4-Door | 2.4L 2354CC 144Cu. In. l4 GAS DOHC Naturally Aspirated |
| 2010 | Honda | CR-V | LX Sport Utility 4-Door | 2.4L 2354CC l4 GAS DOHC Naturally Aspirated |
| 2010 | Honda | Element | EX Sport Utility 4-Door | 2.4L 2354CC l4 GAS DOHC Naturally Aspirated |
| 2010 | Honda | Element | LX Sport Utility 4-Door | 2.4L 2354CC l4 GAS DOHC Naturally Aspirated |
| 2010 | Honda | Element | SC Sport Utility 4-Door | 2.4L 2354CC l4 GAS DOHC Naturally Aspirated |
| 2010 | Honda | Fit | Base Hatchback 4-Door | 1.5L 1497CC l4 GAS SOHC Naturally Aspirated |
| 2010 | Honda | Fit | DX Hatchback 4-Door | 1.5L 1497CC l4 GAS SOHC Naturally Aspirated |
| 2010 | Honda | Fit | LX Hatchback 4-Door | 1.5L 1497CC l4 GAS SOHC Naturally Aspirated |
| 2010 | Honda | Fit | Sport Hatchback 4-Door | 1.5L 1497CC l4 GAS SOHC Naturally Aspirated |
| 2010 | Honda | Insight | EX Hatchback 4-Door | 1.3L 1339CC l4 ELECTRIC/GAS SOHC Naturally Aspirated |
| 2010 | Honda | Insight | LX Hatchback 4-Door | 1.3L 1339CC l4 ELECTRIC/GAS SOHC Naturally Aspirated |
| 2010 | Honda | Odyssey | DX Mini Passenger Van 4-Door | 3.5L 3471CC V6 GAS SOHC Naturally Aspirated |
| 2010 | Honda | Odyssey | EX Mini Passenger Van 4-Door | 3.5L 3471CC V6 GAS SOHC Naturally Aspirated |
| 2010 | Honda | Odyssey | EX-L Mini Passenger Van 4-Door | 3.5L 3471CC V6 GAS SOHC Naturally Aspirated |
| 2010 | Honda | Odyssey | EXL Mini Passenger Van 4-Door | 3.5L 3471CC 212Cu. In. V6 GAS SOHC Naturally Aspirated |
| 2010 | Honda | Odyssey | LX Mini Passenger Van 4-Door | 3.5L 3471CC 212Cu. In. V6 GAS SOHC Naturally Aspirated |
| 2010 | Honda | Odyssey | LX Mini Passenger Van 4-Door | 3.5L 3471CC V6 GAS SOHC Naturally Aspirated |
| 2010 | Honda | Odyssey | NHL SE Mini Passenger Van 4-Door | 3.5L 3471CC V6 GAS SOHC Naturally Aspirated |
| 2010 | Honda | Odyssey | Touring Mini Passenger Van 4-Door | 3.5L 3471CC 212Cu. In. V6 GAS SOHC Naturally Aspirated |
| 2010 | Honda | Odyssey | Touring Mini Passenger Van 4-Door | 3.5L 3471CC V6 GAS SOHC Naturally Aspirated |
| 2010 | Honda | Pilot | EX Sport Utility 4-Door | 3.5L 3471CC V6 GAS SOHC Naturally Aspirated |
| 2010 | Honda | Pilot | EX-L Sport Utility 4-Door | 3.5L 3471CC V6 GAS SOHC Naturally Aspirated |
| 2010 | Honda | Pilot | EXL Sport Utility 4-Door | 3.5L 3471CC V6 GAS SOHC Naturally Aspirated |
| 2010 | Honda | Pilot | LX Sport Utility 4-Door | 3.5L 3471CC V6 GAS SOHC Naturally Aspirated |
| 2010 | Honda | Pilot | Touring Sport Utility 4-Door | 3.5L 3471CC V6 GAS SOHC Naturally Aspirated |
| 2010 | Honda | Ridgeline | DX Crew Cab Pickup 4-Door | 3.5L 3471CC V6 GAS SOHC Naturally Aspirated |
| 2010 | Honda | Ridgeline | EX-L Crew Cab Pickup 4-Door | 3.5L 3471CC V6 GAS SOHC Naturally Aspirated |
| 2010 | Honda | Ridgeline | RT Crew Cab Pickup 4-Door | 3.5L 3471CC V6 GAS SOHC Naturally Aspirated |
| 2010 | Honda | Ridgeline | RTL Crew Cab Pickup 4-Door | 3.5L 3471CC V6 GAS SOHC Naturally Aspirated |
| 2010 | Honda | Ridgeline | RTS Crew Cab Pickup 4-Door | 3.5L 3471CC V6 GAS SOHC Naturally Aspirated |
| 2010 | Honda | Ridgeline | VP Crew Cab Pickup 4-Door | 3.5L 3471CC V6 GAS SOHC Naturally Aspirated |
| 2009 | Acura | CSX | Technology Sedan 4-Door | 2.0L 1998CC 122Cu. In. l4 GAS DOHC Naturally Aspirated |
| 2009 | Acura | CSX | Touring Sedan 4-Door | 2.0L 1998CC 122Cu. In. l4 GAS DOHC Naturally Aspirated |
| 2009 | Acura | CSX | Type-S Sedan 4-Door | 2.0L 1998CC 122Cu. In. l4 GAS DOHC Naturally Aspirated |
| 2009 | Acura | MDX | Base Sport Utility 4-Door | 3.7L 3664CC V6 GAS SOHC Naturally Aspirated |
| 2009 | Acura | RDX | Base Sport Utility 4-Door | 2.3L 2300CC l4 GAS DOHC Turbocharged |
| 2009 | Acura | RL | Base Sedan 4-Door | 3.7L 3664CC V6 GAS SOHC Naturally Aspirated |
| 2009 | Acura | TL | Base Sedan 4-Door | 3.5L 3471CC V6 GAS SOHC Naturally Aspirated |
| 2009 | Acura | TL | SH-AWD Sedan 4-Door | 3.7L 3664CC V6 GAS SOHC Naturally Aspirated |
| 2009 | Acura | TSX | Base Sedan 4-Door | 2.4L 2354CC l4 GAS DOHC Naturally Aspirated |
| 2009 | Honda | Accord | EX Coupe 2-Door | 2.4L 2354CC 144Cu. In. l4 GAS DOHC Naturally Aspirated |
| 2009 | Honda | Accord | EX Coupe 2-Door | 2.4L 2354CC l4 GAS DOHC Naturally Aspirated |
| 2009 | Honda | Accord | EX Coupe 2-Door | 3.5L 3471CC 212Cu. In. V6 GAS SOHC Naturally Aspirated |
| 2009 | Honda | Accord | EX Coupe 2-Door | 3.5L 3471CC V6 GAS SOHC Naturally Aspirated |
| 2009 | Honda | Accord | EX Sedan 4-Door | 2.4L 2354CC 144Cu. In. l4 GAS DOHC Naturally Aspirated |
| 2009 | Honda | Accord | EX Sedan 4-Door | 2.4L 2354CC l4 GAS DOHC Naturally Aspirated |
| 2009 | Honda | Accord | EX Sedan 4-Door | 3.5L 3471CC 212Cu. In. V6 GAS SOHC Naturally Aspirated |
| 2009 | Honda | Accord | EX Sedan 4-Door | 3.5L 3471CC V6 GAS SOHC Naturally Aspirated |
| 2009 | Honda | Accord | EX-L Coupe 2-Door | 2.4L 2354CC l4 GAS DOHC Naturally Aspirated |
| 2009 | Honda | Accord | EX-L Coupe 2-Door | 3.5L 3471CC V6 GAS SOHC Naturally Aspirated |
| 2009 | Honda | Accord | EX-L Sedan 4-Door | 2.4L 2354CC l4 GAS DOHC Naturally Aspirated |
| 2009 | Honda | Accord | EX-L Sedan 4-Door | 3.5L 3471CC V6 GAS SOHC Naturally Aspirated |
| 2009 | Honda | Accord | LX Sedan 4-Door | 2.4L 2354CC 144Cu. In. l4 GAS DOHC Naturally Aspirated |
| 2009 | Honda | Accord | LX Sedan 4-Door | 2.4L 2354CC l4 GAS DOHC Naturally Aspirated |
| 2009 | Honda | Accord | LX-P Sedan 4-Door | 2.4L 2354CC l4 GAS DOHC Naturally Aspirated |
| 2009 | Honda | Accord | LX-S Coupe 2-Door | 2.4L 2354CC l4 GAS DOHC Naturally Aspirated |
| 2009 | Honda | Civic | DX Coupe 2-Door | 1.8L 1799CC l4 GAS SOHC Naturally Aspirated |
| 2009 | Honda | Civic | DX Sedan 4-Door | 1.8L 1799CC l4 GAS SOHC Naturally Aspirated |
| 2009 | Honda | Civic | DX-G Coupe 2-Door | 1.8L 1799CC l4 GAS SOHC Naturally Aspirated |
| 2009 | Honda | Civic | DX-G Sedan 4-Door | 1.8L 1799CC l4 GAS SOHC Naturally Aspirated |
| 2009 | Honda | Civic | EX Coupe 2-Door | 1.8L 1799CC l4 GAS SOHC Naturally Aspirated |
| 2009 | Honda | Civic | EX Sedan 4-Door | 1.8L 1799CC l4 GAS SOHC Naturally Aspirated |
| 2009 | Honda | Civic | EX-L | 1.8L 1799CC 110Cu. In. l4 GAS SOHC Naturally Aspirated |
| 2009 | Honda | Civic | EX-L | 1.8L 1799CC l4 GAS SOHC Naturally Aspirated |
| 2009 | Honda | Civic | EX-L Coupe 2-Door | 1.8L 1799CC l4 GAS SOHC Naturally Aspirated |
| 2009 | Honda | Civic | EX-L Sedan 4-Door | 1.8L 1799CC l4 GAS SOHC Naturally Aspirated |
| 2009 | Honda | Civic | GX Sedan 4-Door | 1.8L 1799CC l4 CNG SOHC Naturally Aspirated |
| 2009 | Honda | Civic | Hybrid Sedan 4-Door | 1.3L 1339CC l4 ELECTRIC/GAS SOHC Naturally Aspirated |
| 2009 | Honda | Civic | Hybrid-L Sedan 4-Door | 1.3L 1339CC l4 ELECTRIC/GAS SOHC Naturally Aspirated |
| 2009 | Honda | Civic | LX Coupe 2-Door | 1.8L 1799CC l4 GAS SOHC Naturally Aspirated |
| 2009 | Honda | Civic | LX Sedan 4-Door | 1.8L 1799CC l4 GAS SOHC Naturally Aspirated |
| 2009 | Honda | Civic | LX-S Sedan 4-Door | 1.8L 1799CC l4 GAS SOHC Naturally Aspirated |
| 2009 | Honda | Civic | Si Coupe 2-Door | 2.0L 1998CC 122Cu. In. l4 GAS DOHC Naturally Aspirated |
| 2009 | Honda | Civic | Si Sedan 4-Door | 2.0L 1998CC 122Cu. In. l4 GAS DOHC Naturally Aspirated |
| 2009 | Honda | Civic | Sport Sedan 4-Door | 1.8L 1799CC l4 GAS SOHC Naturally Aspirated |
| 2009 | Honda | CR-V | EX Sport Utility 4-Door | 2.4L 2354CC l4 GAS DOHC Naturally Aspirated |
| 2009 | Honda | CR-V | EX-L Sport Utility 4-Door | 2.4L 2354CC l4 GAS DOHC Naturally Aspirated |
| 2009 | Honda | CR-V | LX Sport Utility 4-Door | 2.4L 2354CC l4 GAS DOHC Naturally Aspirated |
| 2009 | Honda | Element | EX Sport Utility 4-Door | 2.4L 2354CC l4 GAS DOHC Naturally Aspirated |
| 2009 | Honda | Element | LX Sport Utility 4-Door | 2.4L 2354CC l4 GAS DOHC Naturally Aspirated |
| 2009 | Honda | Element | SC Sport Utility 4-Door | 2.4L 2354CC l4 GAS DOHC Naturally Aspirated |
| 2009 | Honda | Fit | Base Hatchback 4-Door | 1.5L 1497CC l4 GAS SOHC Naturally Aspirated |
| 2009 | Honda | Fit | DX Hatchback 4-Door | 1.5L 1497CC l4 GAS SOHC Naturally Aspirated |
| 2009 | Honda | Fit | LX Hatchback 4-Door | 1.5L 1497CC l4 GAS SOHC Naturally Aspirated |
| 2009 | Honda | Fit | Sport Hatchback 4-Door | 1.5L 1497CC l4 GAS SOHC Naturally Aspirated |
| 2009 | Honda | Odyssey | DX Mini Passenger Van 4-Door | 3.5L 3471CC V6 GAS SOHC Naturally Aspirated |
| 2009 | Honda | Odyssey | EX Mini Passenger Van 4-Door | 3.5L 3471CC V6 GAS SOHC Naturally Aspirated |
| 2009 | Honda | Odyssey | EX-L Mini Passenger Van 4-Door | 3.5L 3471CC V6 GAS SOHC Naturally Aspirated |
| 2009 | Honda | Odyssey | LX Mini Passenger Van 4-Door | 3.5L 3471CC V6 GAS SOHC Naturally Aspirated |
| 2009 | Honda | Odyssey | Touring Mini Passenger Van 4-Door | 3.5L 3471CC V6 GAS SOHC Naturally Aspirated |
| 2009 | Honda | Pilot | EX Sport Utility 4-Door | 3.5L 3471CC V6 GAS SOHC Naturally Aspirated |
| 2009 | Honda | Pilot | EX-L Sport Utility 4-Door | 3.5L 3471CC V6 GAS SOHC Naturally Aspirated |
| 2009 | Honda | Pilot | EXL Sport Utility 4-Door | 3.5L 3471CC V6 GAS SOHC Naturally Aspirated |
| 2009 | Honda | Pilot | LX Sport Utility 4-Door | 3.5L 3471CC V6 GAS SOHC Naturally Aspirated |
| 2009 | Honda | Pilot | Touring Sport Utility 4-Door | 3.5L 3471CC V6 GAS SOHC Naturally Aspirated |
| 2009 | Honda | Ridgeline | DX Crew Cab Pickup 4-Door | 3.5L 3471CC V6 GAS SOHC Naturally Aspirated |
| 2009 | Honda | Ridgeline | EX-L Crew Cab Pickup 4-Door | 3.5L 3471CC V6 GAS SOHC Naturally Aspirated |
| 2009 | Honda | Ridgeline | RT Crew Cab Pickup 4-Door | 3.5L 3471CC V6 GAS SOHC Naturally Aspirated |
| 2009 | Honda | Ridgeline | RTL Crew Cab Pickup 4-Door | 3.5L 3471CC V6 GAS SOHC Naturally Aspirated |
| 2009 | Honda | Ridgeline | RTS Crew Cab Pickup 4-Door | 3.5L 3471CC V6 GAS SOHC Naturally Aspirated |
| 2009 | Honda | Ridgeline | VP Crew Cab Pickup 4-Door | 3.5L 3471CC V6 GAS SOHC Naturally Aspirated |
| 2009 | Honda | S2000 | Base Convertible 2-Door | 2.2L 2157CC l4 GAS DOHC Naturally Aspirated |
| 2009 | Honda | S2000 | CR Convertible 2-Door | 2.2L 2157CC l4 GAS DOHC Naturally Aspirated |
| 2008 | Acura | CSX | Technology Sedan 4-Door | 2.0L 1998CC 122Cu. In. l4 GAS DOHC Naturally Aspirated |
| 2008 | Acura | CSX | Touring Sedan 4-Door | 2.0L 1998CC 122Cu. In. l4 GAS DOHC Naturally Aspirated |
| 2008 | Acura | CSX | Type-S Sedan 4-Door | 2.0L 1998CC 122Cu. In. l4 GAS DOHC Naturally Aspirated |
| 2008 | Acura | MDX | Base Sport Utility 4-Door | 3.7L 3664CC V6 GAS SOHC Naturally Aspirated |
| 2008 | Acura | RDX | Base Sport Utility 4-Door | 2.3L 2300CC l4 GAS DOHC Turbocharged |
| 2008 | Acura | RL | Base Sedan 4-Door | 3.5L 3471CC V6 GAS SOHC Naturally Aspirated |
| 2008 | Acura | RL | Elite Sedan 4-Door | 3.5L 3471CC V6 GAS SOHC Naturally Aspirated |
| 2008 | Acura | TL | Base Sedan 4-Door | 3.2L 3210CC V6 GAS SOHC Naturally Aspirated |
| 2008 | Acura | TL | Type-S Sedan 4-Door | 3.5L 3471CC V6 GAS SOHC Naturally Aspirated |
| 2008 | Acura | TSX | Base Sedan 4-Door | 2.4L 2354CC l4 GAS DOHC Naturally Aspirated |
| 2008 | Honda | Accord | EX Coupe 2-Door | 2.4L 2354CC 144Cu. In. l4 GAS DOHC Naturally Aspirated |
| 2008 | Honda | Accord | EX Coupe 2-Door | 2.4L 2354CC l4 GAS DOHC Naturally Aspirated |
| 2008 | Honda | Accord | EX Coupe 2-Door | 3.5L 3471CC 212Cu. In. V6 GAS SOHC Naturally Aspirated |
| 2008 | Honda | Accord | EX Coupe 2-Door | 3.5L 3471CC V6 GAS SOHC Naturally Aspirated |
| 2008 | Honda | Accord | EX Sedan 4-Door | 2.4L 2354CC 144Cu. In. l4 GAS DOHC Naturally Aspirated |
| 2008 | Honda | Accord | EX Sedan 4-Door | 2.4L 2354CC l4 GAS DOHC Naturally Aspirated |
| 2008 | Honda | Accord | EX Sedan 4-Door | 3.5L 3471CC 212Cu. In. V6 GAS SOHC Naturally Aspirated |
| 2008 | Honda | Accord | EX Sedan 4-Door | 3.5L 3471CC V6 GAS SOHC Naturally Aspirated |
| 2008 | Honda | Accord | EX-L Coupe 2-Door | 2.4L 2354CC l4 GAS DOHC Naturally Aspirated |
| 2008 | Honda | Accord | EX-L Coupe 2-Door | 3.5L 3471CC V6 GAS SOHC Naturally Aspirated |
| 2008 | Honda | Accord | EX-L Sedan 4-Door | 2.4L 2354CC l4 GAS DOHC Naturally Aspirated |
| 2008 | Honda | Accord | EX-L Sedan 4-Door | 3.5L 3471CC V6 GAS SOHC Naturally Aspirated |
| 2008 | Honda | Accord | LX Coupe 2-Door | 2.4L 2354CC l4 GAS DOHC Naturally Aspirated |
| 2008 | Honda | Accord | LX Sedan 4-Door | 2.4L 2354CC 144Cu. In. l4 GAS DOHC Naturally Aspirated |
| 2008 | Honda | Accord | LX Sedan 4-Door | 2.4L 2354CC l4 GAS DOHC Naturally Aspirated |
| 2008 | Honda | Accord | LX-P Sedan 4-Door | 2.4L 2354CC l4 GAS DOHC Naturally Aspirated |
| 2008 | Honda | Accord | LX-S Coupe 2-Door | 2.4L 2354CC l4 GAS DOHC Naturally Aspirated |
| 2008 | Honda | Civic | DX Coupe 2-Door | 1.8L 1799CC l4 GAS SOHC Naturally Aspirated |
| 2008 | Honda | Civic | DX Sedan 4-Door | 1.8L 1799CC l4 GAS SOHC Naturally Aspirated |
| 2008 | Honda | Civic | DX-G Coupe 2-Door | 1.8L 1799CC l4 GAS SOHC Naturally Aspirated |
| 2008 | Honda | Civic | DX-G Sedan 4-Door | 1.8L 1799CC l4 GAS SOHC Naturally Aspirated |
| 2008 | Honda | Civic | EX Coupe 2-Door | 1.8L 1799CC l4 GAS SOHC Naturally Aspirated |
| 2008 | Honda | Civic | EX Sedan 4-Door | 1.8L 1799CC l4 GAS SOHC Naturally Aspirated |
| 2008 | Honda | Civic | EX-L Sedan 4-Door | 1.8L 1799CC l4 GAS SOHC Naturally Aspirated |
| 2008 | Honda | Civic | GX Sedan 4-Door | 1.8L 1799CC l4 CNG SOHC Naturally Aspirated |
| 2008 | Honda | Civic | Hybrid Sedan 4-Door | 1.3L 1339CC l4 ELECTRIC/GAS SOHC Naturally Aspirated |
| 2008 | Honda | Civic | LX Coupe 2-Door | 1.8L 1799CC l4 GAS SOHC Naturally Aspirated |
| 2008 | Honda | Civic | LX Sedan 4-Door | 1.8L 1799CC l4 GAS SOHC Naturally Aspirated |
| 2008 | Honda | Civic | MUGEN Si Sedan 4-Door | 2.0L 1998CC 122Cu. In. l4 GAS DOHC Naturally Aspirated |
| 2008 | Honda | Civic | Si Coupe 2-Door | 2.0L 1998CC 122Cu. In. l4 GAS DOHC Naturally Aspirated |
| 2008 | Honda | Civic | Si Sedan 4-Door | 2.0L 1998CC 122Cu. In. l4 GAS DOHC Naturally Aspirated |
| 2008 | Honda | Element | EX Sport Utility 4-Door | 2.4L 2354CC l4 GAS DOHC Naturally Aspirated |
| 2008 | Honda | Element | LX Sport Utility 4-Door | 2.4L 2354CC l4 GAS DOHC Naturally Aspirated |
| 2008 | Honda | Element | SC Sport Utility 4-Door | 2.4L 2354CC l4 GAS DOHC Naturally Aspirated |
| 2008 | Honda | Fit | Base Hatchback 4-Door | 1.5L 1497CC l4 GAS SOHC Naturally Aspirated |
| 2008 | Honda | Fit | DX Hatchback 4-Door | 1.5L 1497CC l4 GAS SOHC Naturally Aspirated |
| 2008 | Honda | Fit | LX Hatchback 4-Door | 1.5L 1497CC l4 GAS SOHC Naturally Aspirated |
| 2008 | Honda | Fit | Sport Hatchback 4-Door | 1.5L 1497CC l4 GAS SOHC Naturally Aspirated |
| 2008 | Honda | Odyssey | DX Mini Passenger Van 4-Door | 3.5L 3471CC V6 GAS SOHC Naturally Aspirated |
| 2008 | Honda | Odyssey | EX Mini Passenger Van 4-Door | 3.5L 3471CC V6 GAS SOHC Naturally Aspirated |
| 2008 | Honda | Odyssey | EX-L Mini Passenger Van 4-Door | 3.5L 3471CC V6 GAS SOHC Naturally Aspirated |
| 2008 | Honda | Odyssey | EXL Mini Passenger Van 4-Door | 3.5L 3471CC V6 GAS SOHC Naturally Aspirated |
| 2008 | Honda | Odyssey | LX Mini Passenger Van 4-Door | 3.5L 3471CC V6 GAS SOHC Naturally Aspirated |
| 2008 | Honda | Odyssey | Touring Mini Passenger Van 4-Door | 3.5L 3471CC V6 GAS SOHC Naturally Aspirated |
| 2008 | Honda | Pilot | EX Sport Utility 4-Door | 3.5L 3471CC V6 GAS SOHC Naturally Aspirated |
| 2008 | Honda | Pilot | EX-L Sport Utility 4-Door | 3.5L 3471CC V6 GAS SOHC Naturally Aspirated |
| 2008 | Honda | Pilot | EXL Sport Utility 4-Door | 3.5L 3471CC V6 GAS SOHC Naturally Aspirated |
| 2008 | Honda | Pilot | LX Sport Utility 4-Door | 3.5L 3471CC V6 GAS SOHC Naturally Aspirated |
| 2008 | Honda | Pilot | SE-L Sport Utility 4-Door | 3.5L 3471CC V6 GAS SOHC Naturally Aspirated |
| 2008 | Honda | Pilot | Special Edition Sport Utility 4-Door | 3.5L 3471CC V6 GAS SOHC Naturally Aspirated |
| 2008 | Honda | Pilot | Value Package Sport Utility 4-Door | 3.5L 3471CC V6 GAS SOHC Naturally Aspirated |
| 2008 | Honda | Ridgeline | EX-L Crew Cab Pickup 4-Door | 3.5L 3471CC V6 GAS SOHC Naturally Aspirated |
| 2008 | Honda | Ridgeline | LX Crew Cab Pickup 4-Door | 3.5L 3471CC V6 GAS SOHC Naturally Aspirated |
| 2008 | Honda | Ridgeline | RT Crew Cab Pickup 4-Door | 3.5L 3471CC V6 GAS SOHC Naturally Aspirated |
| 2008 | Honda | Ridgeline | RTL Crew Cab Pickup 4-Door | 3.5L 3471CC V6 GAS SOHC Naturally Aspirated |
| 2008 | Honda | Ridgeline | RTS Crew Cab Pickup 4-Door | 3.5L 3471CC V6 GAS SOHC Naturally Aspirated |
| 2008 | Honda | Ridgeline | RTX Crew Cab Pickup 4-Door | 3.5L 3471CC V6 GAS SOHC Naturally Aspirated |
| 2008 | Honda | S2000 | Base Convertible 2-Door | 2.2L 2157CC l4 GAS DOHC Naturally Aspirated |
| 2008 | Honda | S2000 | CR Convertible 2-Door | 2.2L 2157CC l4 GAS DOHC Naturally Aspirated |
| 2007 | Acura | CSX | Premium Sedan 4-Door | 2.0L 1998CC 122Cu. In. l4 GAS DOHC Naturally Aspirated |
| 2007 | Acura | CSX | Touring Sedan 4-Door | 2.0L 1998CC 122Cu. In. l4 GAS DOHC Naturally Aspirated |
| 2007 | Acura | CSX | Type-S Sedan 4-Door | 2.0L 1998CC 122Cu. In. l4 GAS DOHC Naturally Aspirated |
| 2007 | Acura | MDX | Base Sport Utility 4-Door | 3.7L 3664CC V6 GAS SOHC Naturally Aspirated |
| 2007 | Acura | RDX | Base Sport Utility 4-Door | 2.3L 2300CC l4 GAS DOHC Turbocharged |
| 2007 | Acura | RL | Base Sedan 4-Door | 3.5L 3471CC V6 GAS SOHC Naturally Aspirated |
| 2007 | Acura | TL | Base Sedan 4-Door | 3.2L 3210CC V6 GAS SOHC Naturally Aspirated |
| 2007 | Acura | TL | Type-S Sedan 4-Door | 3.5L 3471CC V6 GAS SOHC Naturally Aspirated |
| 2007 | Acura | TSX | Base Sedan 4-Door | 2.4L 2354CC l4 GAS DOHC Naturally Aspirated |
| 2007 | Honda | Accord | EX Coupe 2-Door | 2.4L 2354CC l4 GAS DOHC Naturally Aspirated |
| 2007 | Honda | Accord | EX Coupe 2-Door | 3.0L 2997CC 183Cu. In. V6 GAS SOHC Naturally Aspirated |
| 2007 | Honda | Accord | EX Coupe 2-Door | 3.0L 2997CC V6 GAS SOHC Naturally Aspirated |
| 2007 | Honda | Accord | EX Sedan 4-Door | 2.4L 2354CC l4 GAS DOHC Naturally Aspirated |
| 2007 | Honda | Accord | EX Sedan 4-Door | 3.0L 2997CC 183Cu. In. V6 GAS SOHC Naturally Aspirated |
| 2007 | Honda | Accord | EX Sedan 4-Door | 3.0L 2997CC V6 GAS SOHC Naturally Aspirated |
| 2007 | Honda | Accord | Hybrid Sedan 4-Door | 3.0L 2997CC V6 ELECTRIC/GAS SOHC Naturally Aspirated |
| 2007 | Honda | Accord | LX Coupe 2-Door | 2.4L 2354CC l4 GAS DOHC Naturally Aspirated |
| 2007 | Honda | Accord | LX Coupe 2-Door | 3.0L 2997CC V6 GAS SOHC Naturally Aspirated |
| 2007 | Honda | Accord | LX SE Coupe 2-Door | 2.4L 2354CC 144Cu. In. l4 GAS DOHC Naturally Aspirated |
| 2007 | Honda | Accord | LX SE Sedan 4-Door | 2.4L 2354CC 144Cu. In. l4 GAS DOHC Naturally Aspirated |
| 2007 | Honda | Accord | LX Sedan 4-Door | 2.4L 2354CC 144Cu. In. l4 GAS DOHC Naturally Aspirated |
| 2007 | Honda | Accord | LX Sedan 4-Door | 2.4L 2354CC l4 GAS DOHC Naturally Aspirated |
| 2007 | Honda | Accord | LX Sedan 4-Door | 3.0L 2997CC V6 GAS SOHC Naturally Aspirated |
| 2007 | Honda | Accord | Special Edition Sedan 4-Door | 2.4L 2354CC l4 GAS DOHC Naturally Aspirated |
| 2007 | Honda | Accord | Special Edition Sedan 4-Door | 3.0L 2997CC V6 GAS SOHC Naturally Aspirated |
| 2007 | Honda | Accord | Value Package Sedan 4-Door | 2.4L 2354CC l4 GAS DOHC Naturally Aspirated |
| 2007 | Honda | Civic | DX Coupe 2-Door | 1.8L 1799CC l4 GAS SOHC Naturally Aspirated |
| 2007 | Honda | Civic | DX Sedan 4-Door | 1.8L 1799CC l4 GAS SOHC Naturally Aspirated |
| 2007 | Honda | Civic | EX Coupe 2-Door | 1.8L 1799CC l4 GAS SOHC Naturally Aspirated |
| 2007 | Honda | Civic | EX Sedan 4-Door | 1.8L 1799CC l4 GAS SOHC Naturally Aspirated |
| 2007 | Honda | Civic | EXS Sedan 4-Door | 1.8L 1799CC l4 GAS SOHC Naturally Aspirated |
| 2007 | Honda | Civic | GX Sedan 4-Door | 1.8L 1799CC l4 CNG SOHC Naturally Aspirated |
| 2007 | Honda | Civic | Hybrid Sedan 4-Door | 1.3L 1339CC l4 ELECTRIC/GAS SOHC Naturally Aspirated |
| 2007 | Honda | Civic | LX Coupe 2-Door | 1.8L 1799CC l4 GAS SOHC Naturally Aspirated |
| 2007 | Honda | Civic | LX Sedan 4-Door | 1.8L 1799CC l4 GAS SOHC Naturally Aspirated |
| 2007 | Honda | Civic | LXS Sedan 4-Door | 1.8L 1799CC l4 GAS SOHC Naturally Aspirated |
| 2007 | Honda | Civic | Si Coupe 2-Door | 2.0L 1998CC 122Cu. In. l4 GAS DOHC Naturally Aspirated |
| 2007 | Honda | Civic | Si Sedan 4-Door | 2.0L 1998CC 122Cu. In. l4 GAS DOHC Naturally Aspirated |
| 2007 | Honda | Element | EX Sport Utility 4-Door | 2.4L 2354CC l4 GAS DOHC Naturally Aspirated |
| 2007 | Honda | Element | LX Sport Utility 4-Door | 2.4L 2354CC l4 GAS DOHC Naturally Aspirated |
| 2007 | Honda | Element | SC Sport Utility 4-Door | 2.4L 2354CC l4 GAS DOHC Naturally Aspirated |
| 2007 | Honda | Fit | Base Hatchback 4-Door | 1.5L 1497CC l4 GAS SOHC Naturally Aspirated |
| 2007 | Honda | Fit | Sport Hatchback 4-Door | 1.5L 1497CC l4 GAS SOHC Naturally Aspirated |
| 2007 | Honda | Odyssey | EX Mini Passenger Van 4-Door | 3.5L 3471CC V6 GAS SOHC Naturally Aspirated |
| 2007 | Honda | Odyssey | EX-L Mini Passenger Van 4-Door | 3.5L 3471CC V6 GAS SOHC Naturally Aspirated |
| 2007 | Honda | Odyssey | EXL Mini Passenger Van 4-Door | 3.5L 3471CC V6 GAS SOHC Naturally Aspirated |
| 2007 | Honda | Odyssey | LX Mini Passenger Van 4-Door | 3.5L 3471CC V6 GAS SOHC Naturally Aspirated |
| 2007 | Honda | Odyssey | Touring Mini Passenger Van 4-Door | 3.5L 3471CC V6 GAS SOHC Naturally Aspirated |
| 2007 | Honda | Pilot | EX Sport Utility 4-Door | 3.5L 3471CC V6 GAS SOHC Naturally Aspirated |
| 2007 | Honda | Pilot | EXL Sport Utility 4-Door | 3.5L 3471CC V6 GAS SOHC Naturally Aspirated |
| 2007 | Honda | Pilot | LX Sport Utility 4-Door | 3.5L 3471CC V6 GAS SOHC Naturally Aspirated |
| 2007 | Honda | Ridgeline | RT Crew Cab Pickup 4-Door | 3.5L 3471CC V6 GAS SOHC Naturally Aspirated |
| 2007 | Honda | Ridgeline | RTL Crew Cab Pickup 4-Door | 3.5L 3471CC V6 GAS SOHC Naturally Aspirated |
| 2007 | Honda | Ridgeline | RTS Crew Cab Pickup 4-Door | 3.5L 3471CC V6 GAS SOHC Naturally Aspirated |
| 2007 | Honda | Ridgeline | RTX Crew Cab Pickup 4-Door | 3.5L 3471CC V6 GAS SOHC Naturally Aspirated |
| 2007 | Honda | S2000 | Base Convertible 2-Door | 2.2L 2157CC l4 GAS DOHC Naturally Aspirated |
| 2006 | Acura | CSX | Premium Sedan 4-Door | 2.0L 1998CC 122Cu. In. l4 GAS DOHC Naturally Aspirated |
| 2006 | Acura | CSX | Touring Sedan 4-Door | 2.0L 1998CC 122Cu. In. l4 GAS DOHC Naturally Aspirated |
| 2006 | Acura | MDX | Base Sport Utility 4-Door | 3.5L 3471CC V6 GAS SOHC Naturally Aspirated |
| 2006 | Acura | MDX | Touring Sport Utility 4-Door | 3.5L 3471CC V6 GAS SOHC Naturally Aspirated |
| 2006 | Acura | RL | Base Sedan 4-Door | 3.5L 3471CC V6 GAS SOHC Naturally Aspirated |
| 2006 | Acura | RSX | Base Coupe 2-Door | 2.0L 1998CC 122Cu. In. l4 GAS DOHC Naturally Aspirated |
| 2006 | Acura | RSX | Type-S Coupe 2-Door | 2.0L 1998CC 122Cu. In. l4 GAS DOHC Naturally Aspirated |
| 2006 | Acura | TL | Base Sedan 4-Door | 3.2L 3210CC V6 GAS SOHC Naturally Aspirated |
| 2006 | Acura | TSX | Base Sedan 4-Door | 2.4L 2354CC l4 GAS DOHC Naturally Aspirated |
| 2006 | Honda | Accord | EX Coupe 2-Door | 2.4L 2354CC 144Cu. In. l4 GAS DOHC Naturally Aspirated |
| 2006 | Honda | Accord | EX Coupe 2-Door | 2.4L 2354CC l4 GAS DOHC Naturally Aspirated |
| 2006 | Honda | Accord | EX Coupe 2-Door | 3.0L 2997CC 183Cu. In. V6 GAS SOHC Naturally Aspirated |
| 2006 | Honda | Accord | EX Coupe 2-Door | 3.0L 2997CC V6 GAS SOHC Naturally Aspirated |
| 2006 | Honda | Accord | EX Sedan 4-Door | 2.4L 2354CC 144Cu. In. l4 GAS DOHC Naturally Aspirated |
| 2006 | Honda | Accord | EX Sedan 4-Door | 2.4L 2354CC l4 GAS DOHC Naturally Aspirated |
| 2006 | Honda | Accord | EX Sedan 4-Door | 3.0L 2997CC 183Cu. In. V6 GAS SOHC Naturally Aspirated |
| 2006 | Honda | Accord | EX Sedan 4-Door | 3.0L 2997CC V6 GAS SOHC Naturally Aspirated |
| 2006 | Honda | Accord | Hybrid Sedan 4-Door | 3.0L 2997CC V6 ELECTRIC/GAS SOHC Naturally Aspirated |
| 2006 | Honda | Accord | LX Coupe 2-Door | 2.4L 2354CC l4 GAS DOHC Naturally Aspirated |
| 2006 | Honda | Accord | LX Coupe 2-Door | 3.0L 2997CC V6 GAS SOHC Naturally Aspirated |
| 2006 | Honda | Accord | LX Sedan 4-Door | 2.4L 2354CC 144Cu. In. l4 GAS DOHC Naturally Aspirated |
| 2006 | Honda | Accord | LX Sedan 4-Door | 2.4L 2354CC l4 GAS DOHC Naturally Aspirated |
| 2006 | Honda | Accord | LX Sedan 4-Door | 3.0L 2997CC V6 GAS SOHC Naturally Aspirated |
| 2006 | Honda | Accord | LX Special Edition Sedan 4-Door | 2.4L 2354CC l4 GAS DOHC Naturally Aspirated |
| 2006 | Honda | Accord | Value Package Sedan 4-Door | 2.4L 2354CC l4 GAS DOHC Naturally Aspirated |
| 2006 | Honda | Civic | DX Coupe 2-Door | 1.8L 1799CC l4 GAS SOHC Naturally Aspirated |
| 2006 | Honda | Civic | DX Sedan 4-Door | 1.8L 1799CC l4 GAS SOHC Naturally Aspirated |
| 2006 | Honda | Civic | EX Coupe 2-Door | 1.8L 1799CC l4 GAS SOHC Naturally Aspirated |
| 2006 | Honda | Civic | EX Sedan 4-Door | 1.8L 1799CC l4 GAS SOHC Naturally Aspirated |
| 2006 | Honda | Civic | EXS Sedan 4-Door | 1.8L 1799CC l4 GAS SOHC Naturally Aspirated |
| 2006 | Honda | Civic | GX Sedan 4-Door | 1.8L 1799CC l4 CNG SOHC Naturally Aspirated |
| 2006 | Honda | Civic | Hybrid Sedan 4-Door | 1.3L 1339CC l4 ELECTRIC/GAS SOHC Naturally Aspirated |
| 2006 | Honda | Civic | LX Coupe 2-Door | 1.8L 1799CC l4 GAS SOHC Naturally Aspirated |
| 2006 | Honda | Civic | LX Sedan 4-Door | 1.8L 1799CC l4 GAS SOHC Naturally Aspirated |
| 2006 | Honda | Civic | LXS Sedan 4-Door | 1.8L 1799CC l4 GAS SOHC Naturally Aspirated |
| 2006 | Honda | Civic | Si Coupe 2-Door | 2.0L 1998CC 122Cu. In. l4 GAS DOHC Naturally Aspirated |
| 2006 | Honda | Element | EX Sport Utility 4-Door | 2.4L 2354CC l4 GAS DOHC Naturally Aspirated |
| 2006 | Honda | Element | LX Sport Utility 4-Door | 2.4L 2354CC l4 GAS DOHC Naturally Aspirated |
| 2006 | Honda | Odyssey | EX Mini Passenger Van 4-Door | 3.5L 3471CC V6 GAS SOHC Naturally Aspirated |
| 2006 | Honda | Odyssey | EX-L Mini Passenger Van 4-Door | 3.5L 3471CC V6 GAS SOHC Naturally Aspirated |
| 2006 | Honda | Odyssey | EXL Mini Passenger Van 4-Door | 3.5L 3471CC V6 GAS SOHC Naturally Aspirated |
| 2006 | Honda | Odyssey | LX Mini Passenger Van 4-Door | 3.5L 3471CC V6 GAS SOHC Naturally Aspirated |
| 2006 | Honda | Odyssey | LX Mini Passenger Van 5-Door | 3.5L 3471CC V6 GAS SOHC Naturally Aspirated |
| 2006 | Honda | Odyssey | Touring Mini Passenger Van 4-Door | 3.5L 3471CC V6 GAS SOHC Naturally Aspirated |
| 2006 | Honda | Pilot | EX Sport Utility 4-Door | 3.5L 3471CC V6 GAS SOHC Naturally Aspirated |
| 2006 | Honda | Pilot | LX Sport Utility 4-Door | 3.5L 3471CC V6 GAS SOHC Naturally Aspirated |
| 2006 | Honda | Ridgeline | RT Crew Cab Pickup 4-Door | 3.5L 3471CC V6 GAS SOHC Naturally Aspirated |
| 2006 | Honda | Ridgeline | RTL Crew Cab Pickup 4-Door | 3.5L 3471CC V6 GAS SOHC Naturally Aspirated |
| 2006 | Honda | Ridgeline | RTS Crew Cab Pickup 4-Door | 3.5L 3471CC V6 GAS SOHC Naturally Aspirated |
| 2006 | Honda | S2000 | Base Convertible 2-Door | 2.2L 2157CC l4 GAS DOHC Naturally Aspirated |
| 2005 | Acura | EL | Base Sedan 4-Door | 1.7L 1668CC l4 GAS SOHC Naturally Aspirated |
| 2005 | Acura | MDX | Base Sport Utility 4-Door | 3.5L 3471CC V6 GAS SOHC Naturally Aspirated |
| 2005 | Acura | MDX | Touring Sport Utility 4-Door | 3.5L 3471CC V6 GAS SOHC Naturally Aspirated |
| 2005 | Acura | NSX | Base Coupe 2-Door | 3.0L 2977CC V6 GAS DOHC Naturally Aspirated |
| 2005 | Acura | NSX | Base Coupe 2-Door | 3.2L 3179CC V6 GAS DOHC Naturally Aspirated |
| 2005 | Acura | RL | Base Sedan 4-Door | 3.5L 3471CC V6 GAS SOHC Naturally Aspirated |
| 2005 | Acura | RSX | Base Coupe 2-Door | 2.0L 1998CC 122Cu. In. l4 GAS DOHC Naturally Aspirated |
| 2005 | Acura | RSX | Type-S Coupe 2-Door | 2.0L 1998CC 122Cu. In. l4 GAS DOHC Naturally Aspirated |
| 2005 | Acura | TL | Base Sedan 4-Door | 3.2L 3210CC V6 GAS SOHC Naturally Aspirated |
| 2005 | Acura | TSX | Base Sedan 4-Door | 2.4L 2354CC l4 GAS DOHC Naturally Aspirated |
| 2005 | Honda | Accord | DX Sedan 4-Door | 2.4L 2354CC l4 GAS DOHC Naturally Aspirated |
| 2005 | Honda | Accord | EX Coupe 2-Door | 2.4L 2354CC 144Cu. In. l4 GAS DOHC Naturally Aspirated |
| 2005 | Honda | Accord | EX Coupe 2-Door | 2.4L 2354CC l4 GAS DOHC Naturally Aspirated |
| 2005 | Honda | Accord | EX Coupe 2-Door | 3.0L 2977CC V6 GAS SOHC Naturally Aspirated |
| 2005 | Honda | Accord | EX Coupe 2-Door | 3.0L 2997CC 183Cu. In. V6 GAS SOHC Naturally Aspirated |
| 2005 | Honda | Accord | EX Sedan 4-Door | 2.4L 2354CC 144Cu. In. l4 GAS DOHC Naturally Aspirated |
| 2005 | Honda | Accord | EX Sedan 4-Door | 2.4L 2354CC l4 GAS DOHC Naturally Aspirated |
| 2005 | Honda | Accord | EX Sedan 4-Door | 3.0L 2977CC V6 GAS SOHC Naturally Aspirated |
| 2005 | Honda | Accord | EX Sedan 4-Door | 3.0L 2997CC 183Cu. In. V6 GAS SOHC Naturally Aspirated |
| 2005 | Honda | Accord | Hybrid Sedan 4-Door | 3.0L 2997CC V6 ELECTRIC/GAS SOHC Naturally Aspirated |
| 2005 | Honda | Accord | LX Coupe 2-Door | 2.4L 2354CC l4 GAS DOHC Naturally Aspirated |
| 2005 | Honda | Accord | LX Coupe 2-Door | 3.0L 2977CC V6 GAS SOHC Naturally Aspirated |
| 2005 | Honda | Accord | LX Sedan 4-Door | 2.4L 2354CC 144Cu. In. l4 GAS DOHC Naturally Aspirated |
| 2005 | Honda | Accord | LX Sedan 4-Door | 2.4L 2354CC l4 GAS DOHC Naturally Aspirated |
| 2005 | Honda | Accord | LX Sedan 4-Door | 3.0L 2977CC V6 GAS SOHC Naturally Aspirated |
| 2005 | Honda | Accord | SE Coupe 2-Door | 2.4L 2354CC l4 GAS DOHC Naturally Aspirated |
| 2005 | Honda | Accord | SE Coupe 2-Door | 3.0L 2977CC V6 GAS SOHC Naturally Aspirated |
| 2005 | Honda | Civic | DX Sedan 4-Door | 1.7L 1668CC l4 GAS SOHC Naturally Aspirated |
| 2005 | Honda | Civic | EX Coupe 2-Door | 1.7L 1668CC l4 GAS SOHC Naturally Aspirated |
| 2005 | Honda | Civic | EX Sedan 4-Door | 1.7L 1668CC l4 GAS SOHC Naturally Aspirated |
| 2005 | Honda | Civic | EX Special Edition Coupe 2-Door | 1.7L 1668CC l4 GAS SOHC Naturally Aspirated |
| 2005 | Honda | Civic | EX Special Edition Sedan 4-Door | 1.7L 1668CC l4 GAS SOHC Naturally Aspirated |
| 2005 | Honda | Civic | GX Sedan 4-Door | 1.7L 1668CC l4 CNG SOHC Naturally Aspirated |
| 2005 | Honda | Civic | HX Coupe 2-Door | 1.7L 1668CC l4 GAS SOHC Naturally Aspirated |
| 2005 | Honda | Civic | Hybrid Sedan 4-Door | 1.3L 1339CC l4 ELECTRIC/GAS SOHC Naturally Aspirated |
| 2005 | Honda | Civic | LX Coupe 2-Door | 1.7L 1668CC l4 GAS SOHC Naturally Aspirated |
| 2005 | Honda | Civic | LX Sedan 4-Door | 1.7L 1668CC l4 GAS SOHC Naturally Aspirated |
| 2005 | Honda | Civic | LX Special Edition Coupe 2-Door | 1.7L 1668CC l4 GAS SOHC Naturally Aspirated |
| 2005 | Honda | Civic | LX Special Edition Sedan 4-Door | 1.7L 1668CC l4 GAS SOHC Naturally Aspirated |
| 2005 | Honda | Civic | Reverb Coupe 2-Door | 1.7L 1668CC l4 GAS SOHC Naturally Aspirated |
| 2005 | Honda | Civic | Reverb Sedan 4-Door | 1.7L 1668CC l4 GAS SOHC Naturally Aspirated |
| 2005 | Honda | Civic | Si Coupe 2-Door | 1.7L 1668CC l4 GAS SOHC Naturally Aspirated |
| 2005 | Honda | Civic | Si Sedan 4-Door | 1.7L 1668CC l4 GAS SOHC Naturally Aspirated |
| 2005 | Honda | Civic | Value Package Coupe 2-Door | 1.7L 1668CC l4 GAS SOHC Naturally Aspirated |
| 2005 | Honda | Civic | Value Package Sedan 4-Door | 1.7L 1668CC l4 GAS SOHC Naturally Aspirated |
| 2005 | Honda | Element | EX Sport Utility 4-Door | 2.4L 2354CC l4 GAS DOHC Naturally Aspirated |
| 2005 | Honda | Element | LX Sport Utility 4-Door | 2.4L 2354CC l4 GAS DOHC Naturally Aspirated |
| 2005 | Honda | Odyssey | EX Mini Passenger Van 5-Door | 3.5L 3471CC V6 GAS SOHC Naturally Aspirated |
| 2005 | Honda | Odyssey | EX-L Mini Passenger Van 5-Door | 3.5L 3471CC V6 GAS SOHC Naturally Aspirated |
| 2005 | Honda | Odyssey | EXL Mini Passenger Van 5-Door | 3.5L 3471CC V6 GAS SOHC Naturally Aspirated |
| 2005 | Honda | Odyssey | LX Mini Passenger Van 5-Door | 3.5L 3471CC V6 GAS SOHC Naturally Aspirated |
| 2005 | Honda | Odyssey | Touring Mini Passenger Van 5-Door | 3.5L 3471CC V6 GAS SOHC Naturally Aspirated |
| 2005 | Honda | Pilot | EX Sport Utility 4-Door | 3.5L 3471CC V6 GAS SOHC Naturally Aspirated |
| 2005 | Honda | Pilot | LX Sport Utility 4-Door | 3.5L 3471CC V6 GAS SOHC Naturally Aspirated |
| 2005 | Honda | S2000 | Base Convertible 2-Door | 2.2L 2157CC l4 GAS DOHC Naturally Aspirated |
| 2004 | Acura | EL | Base Sedan 4-Door | 1.7L 1668CC l4 GAS SOHC Naturally Aspirated |
| 2004 | Acura | MDX | Base Sport Utility 4-Door | 3.5L 3471CC V6 GAS SOHC Naturally Aspirated |
| 2004 | Acura | MDX | Touring Sport Utility 4-Door | 3.5L 3471CC V6 GAS SOHC Naturally Aspirated |
| 2004 | Acura | NSX | Base Coupe 2-Door | 3.0L 2977CC V6 GAS DOHC Naturally Aspirated |
| 2004 | Acura | NSX | Base Coupe 2-Door | 3.2L 3179CC V6 GAS DOHC Naturally Aspirated |
| 2004 | Acura | RL | Premium Sedan 4-Door | 3.5L 3475CC V6 GAS SOHC Naturally Aspirated |
| 2004 | Acura | RSX | Base Coupe 2-Door | 2.0L 1998CC 122Cu. In. l4 GAS DOHC Naturally Aspirated |
| 2004 | Acura | RSX | Type-S Coupe 2-Door | 2.0L 1998CC 122Cu. In. l4 GAS DOHC Naturally Aspirated |
| 2004 | Acura | TL | Base Sedan 4-Door | 3.2L 3210CC V6 GAS SOHC Naturally Aspirated |
| 2004 | Acura | TSX | Base Sedan 4-Door | 2.4L 2354CC l4 GAS DOHC Naturally Aspirated |
| 2004 | Honda | Accord | DX Sedan 4-Door | 2.4L 2354CC l4 GAS DOHC Naturally Aspirated |
| 2004 | Honda | Accord | EX Coupe 2-Door | 2.4L 2354CC 144Cu. In. l4 GAS DOHC Naturally Aspirated |
| 2004 | Honda | Accord | EX Coupe 2-Door | 2.4L 2354CC l4 GAS DOHC Naturally Aspirated |
| 2004 | Honda | Accord | EX Coupe 2-Door | 3.0L 2977CC V6 GAS SOHC Naturally Aspirated |
| 2004 | Honda | Accord | EX Coupe 2-Door | 3.0L 2997CC 183Cu. In. V6 GAS SOHC Naturally Aspirated |
| 2004 | Honda | Accord | EX Sedan 4-Door | 2.4L 2354CC 144Cu. In. l4 GAS DOHC Naturally Aspirated |
| 2004 | Honda | Accord | EX Sedan 4-Door | 2.4L 2354CC l4 GAS DOHC Naturally Aspirated |
| 2004 | Honda | Accord | EX Sedan 4-Door | 3.0L 2977CC V6 GAS SOHC Naturally Aspirated |
| 2004 | Honda | Accord | EX Sedan 4-Door | 3.0L 2997CC 183Cu. In. V6 GAS SOHC Naturally Aspirated |
| 2004 | Honda | Accord | LX Coupe 2-Door | 2.4L 2354CC l4 GAS DOHC Naturally Aspirated |
| 2004 | Honda | Accord | LX Coupe 2-Door | 3.0L 2977CC V6 GAS SOHC Naturally Aspirated |
| 2004 | Honda | Accord | LX Sedan 4-Door | 2.4L 2354CC 144Cu. In. l4 GAS DOHC Naturally Aspirated |
| 2004 | Honda | Accord | LX Sedan 4-Door | 2.4L 2354CC l4 GAS DOHC Naturally Aspirated |
| 2004 | Honda | Accord | LX Sedan 4-Door | 3.0L 2977CC V6 GAS SOHC Naturally Aspirated |
| 2004 | Honda | Civic | DX Coupe 2-Door | 1.7L 1700CC l4 GAS SOHC Naturally Aspirated |
| 2004 | Honda | Civic | DX Sedan 4-Door | 1.7L 1700CC l4 GAS SOHC Naturally Aspirated |
| 2004 | Honda | Civic | EX Coupe 2-Door | 1.7L 1700CC l4 GAS SOHC Naturally Aspirated |
| 2004 | Honda | Civic | EX Sedan 4-Door | 1.7L 1700CC l4 GAS SOHC Naturally Aspirated |
| 2004 | Honda | Civic | GX Sedan 4-Door | 1.7L 1700CC l4 CNG SOHC Naturally Aspirated |
| 2004 | Honda | Civic | HX Coupe 2-Door | 1.7L 1700CC l4 GAS SOHC Naturally Aspirated |
| 2004 | Honda | Civic | Hybrid Sedan 4-Door | 1.3L 1339CC l4 ELECTRIC/GAS SOHC Naturally Aspirated |
| 2004 | Honda | Civic | LX Coupe 2-Door | 1.7L 1700CC l4 GAS SOHC Naturally Aspirated |
| 2004 | Honda | Civic | LX Sedan 4-Door | 1.7L 1700CC l4 GAS SOHC Naturally Aspirated |
| 2004 | Honda | Civic | Si Coupe 2-Door | 1.7L 1700CC l4 GAS SOHC Naturally Aspirated |
| 2004 | Honda | Civic | Si Sedan 4-Door | 1.7L 1700CC l4 GAS SOHC Naturally Aspirated |
| 2004 | Honda | Civic | Value Package Coupe 2-Door | 1.7L 1700CC l4 GAS SOHC Naturally Aspirated |
| 2004 | Honda | Civic | Value Package Sedan 4-Door | 1.7L 1700CC l4 GAS SOHC Naturally Aspirated |
| 2004 | Honda | Element | DX Sport Utility 4-Door | 2.4L 2354CC l4 GAS DOHC Naturally Aspirated |
| 2004 | Honda | Element | EX Sport Utility 4-Door | 2.4L 2354CC l4 GAS DOHC Naturally Aspirated |
| 2004 | Honda | Element | LX Sport Utility 4-Door | 2.4L 2354CC l4 GAS DOHC Naturally Aspirated |
| 2004 | Honda | Odyssey | EX Mini Passenger Van 5-Door | 3.5L 3474CC V6 GAS SOHC Naturally Aspirated |
| 2004 | Honda | Odyssey | LX Mini Passenger Van 5-Door | 3.5L 3474CC V6 GAS SOHC Naturally Aspirated |
| 2004 | Honda | Pilot | EX Sport Utility 4-Door | 3.5L 3475CC V6 GAS SOHC Naturally Aspirated |
| 2004 | Honda | Pilot | LX Sport Utility 4-Door | 3.5L 3475CC V6 GAS SOHC Naturally Aspirated |
| 2004 | Honda | S2000 | Base Convertible 2-Door | 2.2L 2157CC l4 GAS DOHC Naturally Aspirated |
| 2003 | Acura | CL | Base Coupe 2-Door | 3.2L 3210CC V6 GAS SOHC Naturally Aspirated |
| 2003 | Acura | CL | Type-S Coupe 2-Door | 3.2L 3210CC V6 GAS SOHC Naturally Aspirated |
| 2003 | Acura | EL | Base Sedan 4-Door | 1.7L 1668CC l4 GAS SOHC Naturally Aspirated |
| 2003 | Acura | MDX | Base Sport Utility 4-Door | 3.5L 3471CC V6 GAS SOHC Naturally Aspirated |
| 2003 | Acura | MDX | Touring Sport Utility 4-Door | 3.5L 3471CC V6 GAS SOHC Naturally Aspirated |
| 2003 | Acura | NSX | T Coupe 2-Door | 3.0L 2977CC V6 GAS DOHC Naturally Aspirated |
| 2003 | Acura | NSX | T Coupe 2-Door | 3.2L 3179CC V6 GAS DOHC Naturally Aspirated |
| 2003 | Acura | RL | Premium Sedan 4-Door | 3.5L 3475CC V6 GAS SOHC Naturally Aspirated |
| 2003 | Acura | RSX | Base Coupe 2-Door | 2.0L 1998CC 122Cu. In. l4 GAS DOHC Naturally Aspirated |
| 2003 | Acura | RSX | Type-S Coupe 2-Door | 2.0L 1998CC 122Cu. In. l4 GAS DOHC Naturally Aspirated |
| 2003 | Acura | TL | Base Sedan 4-Door | 3.2L 3210CC V6 GAS SOHC Naturally Aspirated |
| 2003 | Acura | TL | Type-S Sedan 4-Door | 3.2L 3210CC V6 GAS SOHC Naturally Aspirated |
| 2003 | Honda | Accord | Coupe Coupe 2-Door | 3.0L 2997CC 183Cu. In. V6 GAS SOHC Naturally Aspirated |
| 2003 | Honda | Accord | DX Sedan 4-Door | 2.4L 2354CC l4 GAS DOHC Naturally Aspirated |
| 2003 | Honda | Accord | EX Coupe 2-Door | 2.4L 2354CC l4 GAS DOHC Naturally Aspirated |
| 2003 | Honda | Accord | EX Coupe 2-Door | 3.0L 2977CC V6 GAS SOHC Naturally Aspirated |
| 2003 | Honda | Accord | EX Sedan 4-Door | 2.4L 2354CC 144Cu. In. l4 GAS DOHC Naturally Aspirated |
| 2003 | Honda | Accord | EX Sedan 4-Door | 2.4L 2354CC l4 GAS DOHC Naturally Aspirated |
| 2003 | Honda | Accord | EX Sedan 4-Door | 3.0L 2977CC V6 GAS SOHC Naturally Aspirated |
| 2003 | Honda | Accord | EX Sedan 4-Door | 3.0L 2997CC 183Cu. In. V6 GAS SOHC Naturally Aspirated |
| 2003 | Honda | Accord | LX Coupe 2-Door | 2.4L 2354CC l4 GAS DOHC Naturally Aspirated |
| 2003 | Honda | Accord | LX Coupe 2-Door | 3.0L 2977CC V6 GAS SOHC Naturally Aspirated |
| 2003 | Honda | Accord | LX Sedan 4-Door | 2.4L 2354CC 144Cu. In. l4 GAS DOHC Naturally Aspirated |
| 2003 | Honda | Accord | LX Sedan 4-Door | 2.4L 2354CC l4 GAS DOHC Naturally Aspirated |
| 2003 | Honda | Accord | LX Sedan 4-Door | 3.0L 2977CC V6 GAS SOHC Naturally Aspirated |
| 2003 | Honda | Accord | LX Sedan 4-Door | 3.0L 2997CC 183Cu. In. V6 GAS SOHC Naturally Aspirated |
| 2003 | Honda | Civic | DX Coupe 2-Door | 1.7L 1700CC l4 GAS SOHC Naturally Aspirated |
| 2003 | Honda | Civic | DX Sedan 4-Door | 1.7L 1700CC l4 GAS SOHC Naturally Aspirated |
| 2003 | Honda | Civic | EX Coupe 2-Door | 1.7L 1700CC l4 GAS SOHC Naturally Aspirated |
| 2003 | Honda | Civic | EX Sedan 4-Door | 1.7L 1700CC l4 GAS SOHC Naturally Aspirated |
| 2003 | Honda | Civic | GX Sedan 4-Door | 1.7L 1700CC l4 CNG SOHC Naturally Aspirated |
| 2003 | Honda | Civic | HX Coupe 2-Door | 1.7L 1700CC l4 GAS SOHC Naturally Aspirated |
| 2003 | Honda | Civic | Hybrid Sedan 4-Door | 1.3L 1339CC l4 ELECTRIC/GAS SOHC Naturally Aspirated |
| 2003 | Honda | Civic | LX Coupe 2-Door | 1.7L 1700CC l4 GAS SOHC Naturally Aspirated |
| 2003 | Honda | Civic | LX Sedan 4-Door | 1.7L 1700CC l4 GAS SOHC Naturally Aspirated |
| 2003 | Honda | Civic | Si Coupe 2-Door | 1.7L 1700CC l4 GAS SOHC Naturally Aspirated |
| 2003 | Honda | Civic | Si Sedan 4-Door | 1.7L 1700CC l4 GAS SOHC Naturally Aspirated |
| 2003 | Honda | Element | DX Sport Utility 4-Door | 2.4L 2354CC l4 GAS DOHC Naturally Aspirated |
| 2003 | Honda | Element | EX Sport Utility 4-Door | 2.4L 2354CC l4 GAS DOHC Naturally Aspirated |
| 2003 | Honda | Odyssey | EX Mini Passenger Van 5-Door | 3.5L 3474CC V6 GAS SOHC Naturally Aspirated |
| 2003 | Honda | Odyssey | EX-L Mini Passenger Van 5-Door | 3.5L 3474CC V6 GAS SOHC Naturally Aspirated |
| 2003 | Honda | Odyssey | LX Mini Passenger Van 5-Door | 3.5L 3474CC V6 GAS SOHC Naturally Aspirated |
| 2003 | Honda | Pilot | EX Sport Utility 4-Door | 3.5L 3475CC V6 GAS SOHC Naturally Aspirated |
| 2003 | Honda | Pilot | LX Sport Utility 4-Door | 3.5L 3475CC V6 GAS SOHC Naturally Aspirated |
| 2003 | Honda | S2000 | Base Convertible 2-Door | 2.0L 1997CC l4 GAS DOHC Naturally Aspirated |
| 2002 | Acura | CL | Base Coupe 2-Door | 3.2L 3210CC V6 GAS SOHC Naturally Aspirated |
| 2002 | Acura | CL | Type-S Coupe 2-Door | 3.2L 3210CC V6 GAS SOHC Naturally Aspirated |
| 2002 | Acura | EL | Base Sedan 4-Door | 1.7L 1668CC l4 GAS SOHC Naturally Aspirated |
| 2002 | Acura | MDX | Base Sport Utility 4-Door | 3.5L 3471CC V6 GAS SOHC Naturally Aspirated |
| 2002 | Acura | MDX | Touring Sport Utility 4-Door | 3.5L 3471CC V6 GAS SOHC Naturally Aspirated |
| 2002 | Acura | NSX | T Coupe 2-Door | 3.0L 2977CC V6 GAS DOHC Naturally Aspirated |
| 2002 | Acura | NSX | T Coupe 2-Door | 3.2L 3179CC V6 GAS DOHC Naturally Aspirated |
| 2002 | Acura | RL | Premium Sedan 4-Door | 3.5L 3475CC V6 GAS SOHC Naturally Aspirated |
| 2002 | Acura | RSX | Base Coupe 2-Door | 2.0L 1998CC 122Cu. In. l4 GAS DOHC Naturally Aspirated |
| 2002 | Acura | RSX | Type-S Coupe 2-Door | 2.0L 1998CC 122Cu. In. l4 GAS DOHC Naturally Aspirated |
| 2002 | Acura | TL | Base Sedan 4-Door | 3.2L 3210CC V6 GAS SOHC Naturally Aspirated |
| 2002 | Acura | TL | Type-S Sedan 4-Door | 3.2L 3210CC V6 GAS SOHC Naturally Aspirated |
| 2002 | Honda | Accord | DX Sedan 4-Door | 2.3L 2254CC l4 GAS SOHC Naturally Aspirated |
| 2002 | Honda | Accord | EX Coupe 2-Door | 2.3L 2254CC l4 GAS SOHC Naturally Aspirated |
| 2002 | Honda | Accord | EX Coupe 2-Door | 3.0L 2997CC V6 GAS SOHC Naturally Aspirated |
| 2002 | Honda | Accord | EX Sedan 4-Door | 2.3L 2254CC l4 GAS SOHC Naturally Aspirated |
| 2002 | Honda | Accord | EX Sedan 4-Door | 3.0L 2997CC 183Cu. In. V6 GAS OHV Naturally Aspirated |
| 2002 | Honda | Accord | EX Sedan 4-Door | 3.0L 2997CC 183Cu. In. V6 GAS SOHC Naturally Aspirated |
| 2002 | Honda | Accord | EX Sedan 4-Door | 3.0L 2997CC V6 GAS SOHC Naturally Aspirated |
| 2002 | Honda | Accord | EX-R Sedan 4-Door | 2.3L 2254CC l4 GAS SOHC Naturally Aspirated |
| 2002 | Honda | Accord | LX Coupe 2-Door | 2.3L 2254CC l4 GAS SOHC Naturally Aspirated |
| 2002 | Honda | Accord | LX Coupe 2-Door | 3.0L 2997CC V6 GAS SOHC Naturally Aspirated |
| 2002 | Honda | Accord | LX Sedan 4-Door | 2.3L 2254CC l4 GAS SOHC Naturally Aspirated |
| 2002 | Honda | Accord | LX Sedan 4-Door | 3.0L 2997CC V6 GAS SOHC Naturally Aspirated |
| 2002 | Honda | Accord | SE Coupe 2-Door | 2.3L 2254CC l4 GAS SOHC Naturally Aspirated |
| 2002 | Honda | Accord | SE Coupe 2-Door | 3.0L 2997CC V6 GAS SOHC Naturally Aspirated |
| 2002 | Honda | Accord | SE Sedan 4-Door | 2.3L 2254CC l4 GAS SOHC Naturally Aspirated |
| 2002 | Honda | Accord | SE Sedan 4-Door | 3.0L 2997CC V6 GAS SOHC Naturally Aspirated |
| 2002 | Honda | Accord | Value Package Sedan 4-Door | 2.3L 2254CC l4 GAS SOHC Naturally Aspirated |
| 2002 | Honda | Civic | DX Coupe 2-Door | 1.7L 1700CC l4 GAS SOHC Naturally Aspirated |
| 2002 | Honda | Civic | DX Sedan 4-Door | 1.7L 1700CC l4 GAS SOHC Naturally Aspirated |
| 2002 | Honda | Civic | EX Coupe 2-Door | 1.7L 1700CC l4 GAS SOHC Naturally Aspirated |
| 2002 | Honda | Civic | EX Sedan 4-Door | 1.7L 1700CC l4 GAS SOHC Naturally Aspirated |
| 2002 | Honda | Civic | GX Sedan 4-Door | 1.7L 1700CC l4 CNG SOHC Naturally Aspirated |
| 2002 | Honda | Civic | HX Coupe 2-Door | 1.7L 1700CC l4 GAS SOHC Naturally Aspirated |
| 2002 | Honda | Civic | LX Coupe 2-Door | 1.7L 1700CC l4 GAS SOHC Naturally Aspirated |
| 2002 | Honda | Civic | LX Sedan 4-Door | 1.7L 1700CC l4 GAS SOHC Naturally Aspirated |
| 2002 | Honda | Civic | Si Coupe 2-Door | 1.7L 1700CC l4 GAS SOHC Naturally Aspirated |
| 2002 | Honda | Civic | Si Sedan 4-Door | 1.7L 1700CC l4 GAS SOHC Naturally Aspirated |
| 2002 | Honda | Odyssey | Cargo Mini Cargo Van 5-Door | 3.5L 3474CC V6 GAS SOHC Naturally Aspirated |
| 2002 | Honda | Odyssey | EX Mini Passenger Van 5-Door | 3.5L 3474CC V6 GAS SOHC Naturally Aspirated |
| 2002 | Honda | Odyssey | EX-L Mini Passenger Van 5-Door | 3.5L 3474CC V6 GAS SOHC Naturally Aspirated |
| 2002 | Honda | Odyssey | LX Mini Passenger Van 5-Door | 3.5L 3474CC V6 GAS SOHC Naturally Aspirated |
| 2002 | Honda | Passport | EX Sport Utility 4-Door | 3.2L 3165CC V6 GAS DOHC Naturally Aspirated |
| 2002 | Honda | Passport | LX Sport Utility 4-Door | 3.2L 3165CC V6 GAS DOHC Naturally Aspirated |
| 2002 | Honda | S2000 | Base Convertible 2-Door | 2.0L 1997CC l4 GAS DOHC Naturally Aspirated |
| 2001 | Acura | CL | Premium Coupe 2-Door | 3.2L 3210CC V6 GAS SOHC Naturally Aspirated |
| 2001 | Acura | CL | Type-S Coupe 2-Door | 3.2L 3210CC V6 GAS SOHC Naturally Aspirated |
| 2001 | Acura | EL | Base Sedan 4-Door | 1.7L 1668CC l4 GAS SOHC Naturally Aspirated |
| 2001 | Acura | Integra | GS Sedan 4-Door | 1.8L 1834CC l4 GAS DOHC Naturally Aspirated |
| 2001 | Acura | Integra | GS-R Sedan 4-Door | 1.8L 1797CC l4 GAS DOHC Naturally Aspirated |
| 2001 | Acura | Integra | LS Sedan 4-Door | 1.8L 1834CC l4 GAS DOHC Naturally Aspirated |
| 2001 | Acura | MDX | Base Sport Utility 4-Door | 3.5L 3471CC V6 GAS SOHC Naturally Aspirated |
| 2001 | Acura | MDX | Touring Sport Utility 4-Door | 3.5L 3471CC V6 GAS SOHC Naturally Aspirated |
| 2001 | Acura | NSX | Base Coupe 2-Door | 3.0L 2977CC V6 GAS DOHC Naturally Aspirated |
| 2001 | Acura | NSX | Base Coupe 2-Door | 3.2L 3179CC V6 GAS DOHC Naturally Aspirated |
| 2001 | Acura | NSX | T Coupe 2-Door | 3.0L 2977CC V6 GAS DOHC Naturally Aspirated |
| 2001 | Acura | NSX | T Coupe 2-Door | 3.2L 3179CC V6 GAS DOHC Naturally Aspirated |
| 2001 | Acura | RL | Premium Sedan 4-Door | 3.5L 3475CC V6 GAS SOHC Naturally Aspirated |
| 2001 | Acura | TL | Base Sedan 4-Door | 3.2L 3210CC V6 GAS SOHC Naturally Aspirated |
| 2001 | Honda | Accord | DX Sedan 4-Door | 2.3L 2254CC l4 GAS SOHC Naturally Aspirated |
| 2001 | Honda | Accord | EX Coupe 2-Door | 2.3L 2254CC l4 GAS SOHC Naturally Aspirated |
| 2001 | Honda | Accord | EX Coupe 2-Door | 3.0L 2997CC V6 GAS SOHC Naturally Aspirated |
| 2001 | Honda | Accord | EX Sedan 4-Door | 2.3L 2254CC l4 GAS SOHC Naturally Aspirated |
| 2001 | Honda | Accord | EX Sedan 4-Door | 3.0L 2997CC 183Cu. In. V6 GAS OHV Naturally Aspirated |
| 2001 | Honda | Accord | EX Sedan 4-Door | 3.0L 2997CC 183Cu. In. V6 GAS SOHC Naturally Aspirated |
| 2001 | Honda | Accord | EX Sedan 4-Door | 3.0L 2997CC V6 GAS SOHC Naturally Aspirated |
| 2001 | Honda | Accord | EX-R Sedan 4-Door | 2.3L 2254CC l4 GAS SOHC Naturally Aspirated |
| 2001 | Honda | Accord | LX Coupe 2-Door | 2.3L 2254CC l4 GAS SOHC Naturally Aspirated |
| 2001 | Honda | Accord | LX Coupe 2-Door | 3.0L 2997CC V6 GAS SOHC Naturally Aspirated |
| 2001 | Honda | Accord | LX Sedan 4-Door | 2.3L 2254CC l4 GAS SOHC Naturally Aspirated |
| 2001 | Honda | Accord | LX Sedan 4-Door | 3.0L 2997CC V6 GAS SOHC Naturally Aspirated |
| 2001 | Honda | Accord | Value Package Sedan 4-Door | 2.3L 2254CC l4 GAS SOHC Naturally Aspirated |
| 2001 | Honda | Civic | DX Coupe 2-Door | 1.7L 1668CC l4 GAS SOHC Naturally Aspirated |
| 2001 | Honda | Civic | DX Sedan 4-Door | 1.7L 1668CC l4 GAS SOHC Naturally Aspirated |
| 2001 | Honda | Civic | EX Coupe 2-Door | 1.7L 1668CC l4 GAS SOHC Naturally Aspirated |
| 2001 | Honda | Civic | EX Sedan 4-Door | 1.7L 1668CC l4 GAS SOHC Naturally Aspirated |
| 2001 | Honda | Civic | GX Sedan 4-Door | 1.7L 1668CC l4 CNG SOHC Naturally Aspirated |
| 2001 | Honda | Civic | HX Coupe 2-Door | 1.7L 1668CC l4 GAS SOHC Naturally Aspirated |
| 2001 | Honda | Civic | LX Coupe 2-Door | 1.7L 1668CC l4 GAS SOHC Naturally Aspirated |
| 2001 | Honda | Civic | LX Sedan 4-Door | 1.7L 1668CC l4 GAS SOHC Naturally Aspirated |
| 2001 | Honda | Odyssey | Cargo Mini Cargo Van 5-Door | 3.5L 3474CC V6 GAS SOHC Naturally Aspirated |
| 2001 | Honda | Odyssey | EX Mini Passenger Van 5-Door | 3.5L 3474CC V6 GAS SOHC Naturally Aspirated |
| 2001 | Honda | Odyssey | LX Mini Passenger Van 5-Door | 3.5L 3474CC V6 GAS SOHC Naturally Aspirated |
| 2001 | Honda | Passport | EX Sport Utility 4-Door | 3.2L 3165CC V6 GAS DOHC Naturally Aspirated |
| 2001 | Honda | Passport | LX Sport Utility 4-Door | 3.2L 3165CC V6 GAS DOHC Naturally Aspirated |
| 2001 | Honda | Prelude | Base Coupe 2-Door | 2.2L 2156CC l4 GAS DOHC Naturally Aspirated |
| 2001 | Honda | Prelude | Type SH Coupe 2-Door | 2.2L 2156CC l4 GAS DOHC Naturally Aspirated |
| 2001 | Honda | S2000 | Base Convertible 2-Door | 2.0L 1997CC l4 GAS DOHC Naturally Aspirated |
| 2000 | Acura | EL | Base Sedan 4-Door | 1.6L 1590CC 97Cu. In. l4 GAS Naturally Aspirated |
| 2000 | Acura | Integra | GS Sedan 4-Door | 1.8L 1834CC l4 GAS DOHC Naturally Aspirated |
| 2000 | Acura | Integra | GS-R Sedan 4-Door | 1.8L 1797CC l4 GAS DOHC Naturally Aspirated |
| 2000 | Acura | Integra | LS Sedan 4-Door | 1.8L 1834CC l4 GAS DOHC Naturally Aspirated |
| 2000 | Acura | NSX | Base Coupe 2-Door | 3.0L 2977CC V6 GAS DOHC Naturally Aspirated |
| 2000 | Acura | NSX | Base Coupe 2-Door | 3.2L 3179CC V6 GAS DOHC Naturally Aspirated |
| 2000 | Acura | NSX | T Coupe 2-Door | 3.0L 2977CC V6 GAS DOHC Naturally Aspirated |
| 2000 | Acura | NSX | T Coupe 2-Door | 3.2L 3179CC V6 GAS DOHC Naturally Aspirated |
| 2000 | Acura | RL | Premium Sedan 4-Door | 3.5L 3475CC V6 GAS SOHC Naturally Aspirated |
| 2000 | Acura | TL | Base Sedan 4-Door | 3.2L 3210CC V6 GAS SOHC Naturally Aspirated |
| 2000 | Honda | Accord | Coupe Coupe 2-Door | 3.0L 2997CC 183Cu. In. V6 GAS OHV Naturally Aspirated |
| 2000 | Honda | Accord | Coupe Coupe 2-Door | 3.0L 2997CC 183Cu. In. V6 GAS SOHC Naturally Aspirated |
| 2000 | Honda | Accord | DX Sedan 4-Door | 2.3L 2254CC l4 GAS SOHC Naturally Aspirated |
| 2000 | Honda | Accord | EX Coupe 2-Door | 2.3L 2254CC l4 GAS SOHC Naturally Aspirated |
| 2000 | Honda | Accord | EX Coupe 2-Door | 3.0L 2997CC V6 GAS SOHC Naturally Aspirated |
| 2000 | Honda | Accord | EX Sedan 4-Door | 2.3L 2254CC l4 GAS SOHC Naturally Aspirated |
| 2000 | Honda | Accord | EX Sedan 4-Door | 3.0L 2997CC 183Cu. In. V6 GAS OHV Naturally Aspirated |
| 2000 | Honda | Accord | EX Sedan 4-Door | 3.0L 2997CC 183Cu. In. V6 GAS SOHC Naturally Aspirated |
| 2000 | Honda | Accord | EX Sedan 4-Door | 3.0L 2997CC V6 GAS SOHC Naturally Aspirated |
| 2000 | Honda | Accord | EX-R Sedan 4-Door | 2.3L 2254CC l4 GAS SOHC Naturally Aspirated |
| 2000 | Honda | Accord | LX Coupe 2-Door | 2.3L 2254CC l4 GAS SOHC Naturally Aspirated |
| 2000 | Honda | Accord | LX Coupe 2-Door | 3.0L 2997CC V6 GAS SOHC Naturally Aspirated |
| 2000 | Honda | Accord | LX Sedan 4-Door | 2.3L 2254CC l4 GAS SOHC Naturally Aspirated |
| 2000 | Honda | Accord | LX Sedan 4-Door | 3.0L 2997CC V6 GAS SOHC Naturally Aspirated |
| 2000 | Honda | Accord | SE Sedan 4-Door | 2.3L 2254CC l4 GAS SOHC Naturally Aspirated |
| 2000 | Honda | Civic | DX Coupe 2-Door | 1.6L 1588CC 98Cu. In. l4 GAS SOHC Naturally Aspirated |
| 2000 | Honda | Civic | DX Sedan 4-Door | 1.6L 1588CC 98Cu. In. l4 GAS SOHC Naturally Aspirated |
| 2000 | Honda | Civic | EX Coupe 2-Door | 1.6L 1588CC 98Cu. In. l4 GAS SOHC Naturally Aspirated |
| 2000 | Honda | Civic | EX Sedan 4-Door | 1.6L 1588CC 98Cu. In. l4 GAS SOHC Naturally Aspirated |
| 2000 | Honda | Civic | EX-R Coupe 2-Door | 1.6L 1588CC 98Cu. In. l4 GAS SOHC Naturally Aspirated |
| 2000 | Honda | Civic | EX-R Sedan 4-Door | 1.6L 1588CC 98Cu. In. l4 GAS SOHC Naturally Aspirated |
| 2000 | Honda | Civic | EX-R SIR Coupe 2-Door | 1.6L 1590CC 97Cu. In. l4 GAS SOHC Naturally Aspirated |
| 2000 | Honda | Civic | GX Sedan 4-Door | 1.6L 1588CC 98Cu. In. l4 CNG SOHC Naturally Aspirated |
| 2000 | Honda | Civic | HX Coupe 2-Door | 1.6L 1590CC l4 GAS SOHC Naturally Aspirated |
| 2000 | Honda | Civic | LX Sedan 4-Door | 1.6L 1588CC 98Cu. In. l4 GAS SOHC Naturally Aspirated |
| 2000 | Honda | Civic | Si Coupe 2-Door | 1.6L 1595CC l4 GAS DOHC Naturally Aspirated |
| 2000 | Honda | Odyssey | Cargo Mini Cargo Van 5-Door | 3.5L 3474CC V6 GAS SOHC Naturally Aspirated |
| 2000 | Honda | Odyssey | EX Mini Passenger Van 5-Door | 3.5L 3471CC 212Cu. In. V6 GAS SOHC Naturally Aspirated |
| 2000 | Honda | Odyssey | EX Mini Passenger Van 5-Door | 3.5L 3474CC V6 GAS SOHC Naturally Aspirated |
| 2000 | Honda | Odyssey | LX Mini Passenger Van 5-Door | 3.5L 3474CC V6 GAS SOHC Naturally Aspirated |
| 2000 | Honda | Passport | EX Sport Utility 4-Door | 3.2L 3165CC V6 GAS DOHC Naturally Aspirated |
| 2000 | Honda | Passport | LX Sport Utility 4-Door | 3.2L 3165CC V6 GAS DOHC Naturally Aspirated |
| 2000 | Honda | Prelude | Base Coupe 2-Door | 2.2L 2156CC l4 GAS DOHC Naturally Aspirated |
| 2000 | Honda | Prelude | Type SH Coupe 2-Door | 2.2L 2156CC l4 GAS DOHC Naturally Aspirated |
| 2000 | Honda | S2000 | Base Convertible 2-Door | 2.0L 1997CC l4 GAS DOHC Naturally Aspirated |
| 1999 | Acura | CL | Premium Coupe 2-Door | 2.3L 2254CC l4 GAS SOHC Naturally Aspirated |
| 1999 | Acura | CL | Premium Coupe 2-Door | 3.0L 2997CC V6 GAS SOHC Naturally Aspirated |
| 1999 | Acura | EL | Base Sedan 4-Door | 1.6L 1590CC 97Cu. In. l4 GAS Naturally Aspirated |
| 1999 | Acura | Integra | GS Sedan 4-Door | 1.8L 1834CC l4 GAS DOHC Naturally Aspirated |
| 1999 | Acura | Integra | GS-R Sedan 4-Door | 1.8L 1797CC l4 GAS DOHC Naturally Aspirated |
| 1999 | Acura | Integra | LS Sedan 4-Door | 1.8L 1834CC l4 GAS DOHC Naturally Aspirated |
| 1999 | Acura | NSX | Alex Zanardi Edition Coupe 2-Door | 3.2L 3179CC V6 GAS DOHC Naturally Aspirated |
| 1999 | Acura | NSX | Base Coupe 2-Door | 3.0L 2977CC V6 GAS DOHC Naturally Aspirated |
| 1999 | Acura | NSX | Base Coupe 2-Door | 3.2L 3179CC V6 GAS DOHC Naturally Aspirated |
| 1999 | Acura | NSX | T Coupe 2-Door | 3.0L 2977CC V6 GAS DOHC Naturally Aspirated |
| 1999 | Acura | NSX | T Coupe 2-Door | 3.2L 3179CC V6 GAS DOHC Naturally Aspirated |
| 1999 | Acura | RL | Premium Sedan 4-Door | 3.5L 3475CC V6 GAS SOHC Naturally Aspirated |
| 1999 | Acura | SLX | Premium Sport Utility 4-Door | 3.5L 3494CC V6 GAS DOHC Naturally Aspirated |
| 1999 | Acura | TL | Base Sedan 4-Door | 3.2L 3210CC V6 GAS SOHC Naturally Aspirated |
| 1999 | Honda | Accord | Coupe Coupe 2-Door | 3.0L 2997CC 183Cu. In. V6 GAS OHV Naturally Aspirated |
| 1999 | Honda | Accord | Coupe Coupe 2-Door | 3.0L 2997CC 183Cu. In. V6 GAS SOHC Naturally Aspirated |
| 1999 | Honda | Accord | DX Sedan 4-Door | 2.3L 2254CC l4 GAS SOHC Naturally Aspirated |
| 1999 | Honda | Accord | EX Coupe 2-Door | 2.3L 2254CC l4 GAS SOHC Naturally Aspirated |
| 1999 | Honda | Accord | EX Coupe 2-Door | 3.0L 2997CC V6 GAS SOHC Naturally Aspirated |
| 1999 | Honda | Accord | EX Sedan 4-Door | 2.3L 2254CC l4 GAS SOHC Naturally Aspirated |
| 1999 | Honda | Accord | EX Sedan 4-Door | 3.0L 2997CC 183Cu. In. V6 GAS OHV Naturally Aspirated |
| 1999 | Honda | Accord | EX Sedan 4-Door | 3.0L 2997CC 183Cu. In. V6 GAS SOHC Naturally Aspirated |
| 1999 | Honda | Accord | EX Sedan 4-Door | 3.0L 2997CC V6 GAS SOHC Naturally Aspirated |
| 1999 | Honda | Accord | EX-R Sedan 4-Door | 2.3L 2254CC l4 GAS SOHC Naturally Aspirated |
| 1999 | Honda | Accord | LX Coupe 2-Door | 2.3L 2254CC l4 GAS SOHC Naturally Aspirated |
| 1999 | Honda | Accord | LX Coupe 2-Door | 3.0L 2997CC V6 GAS SOHC Naturally Aspirated |
| 1999 | Honda | Accord | LX Sedan 4-Door | 2.3L 2254CC l4 GAS SOHC Naturally Aspirated |
| 1999 | Honda | Accord | LX Sedan 4-Door | 3.0L 2997CC V6 GAS SOHC Naturally Aspirated |
| 1999 | Honda | Civic | DX Coupe 2-Door | 1.6L 1588CC 98Cu. In. l4 GAS SOHC Naturally Aspirated |
| 1999 | Honda | Civic | DX Sedan 4-Door | 1.6L 1588CC 98Cu. In. l4 GAS SOHC Naturally Aspirated |
| 1999 | Honda | Civic | EX Coupe 2-Door | 1.6L 1588CC 98Cu. In. l4 GAS SOHC Naturally Aspirated |
| 1999 | Honda | Civic | EX Sedan 4-Door | 1.6L 1588CC 98Cu. In. l4 GAS SOHC Naturally Aspirated |
| 1999 | Honda | Civic | EX-R Coupe 2-Door | 1.6L 1588CC 98Cu. In. l4 GAS SOHC Naturally Aspirated |
| 1999 | Honda | Civic | EX-R Sedan 4-Door | 1.6L 1588CC 98Cu. In. l4 GAS SOHC Naturally Aspirated |
| 1999 | Honda | Civic | EX-R SIR Coupe 2-Door | 1.6L 1590CC 97Cu. In. l4 GAS SOHC Naturally Aspirated |
| 1999 | Honda | Civic | GX Sedan 4-Door | 1.6L 1588CC 98Cu. In. l4 CNG SOHC Naturally Aspirated |
| 1999 | Honda | Civic | HX Coupe 2-Door | 1.6L 1590CC l4 GAS SOHC Naturally Aspirated |
| 1999 | Honda | Civic | LX Sedan 4-Door | 1.6L 1588CC 98Cu. In. l4 GAS SOHC Naturally Aspirated |
| 1999 | Honda | Civic | Si Coupe 2-Door | 1.6L 1595CC l4 GAS DOHC Naturally Aspirated |
| 1999 | Honda | Civic | Value Package Sedan 4-Door | 1.6L 1588CC 98Cu. In. l4 GAS SOHC Naturally Aspirated |
| 1999 | Honda | Odyssey | Cargo Mini Cargo Van 5-Door | 3.5L 3474CC V6 GAS SOHC Naturally Aspirated |
| 1999 | Honda | Odyssey | EX Mini Passenger Van 5-Door | 3.5L 3474CC V6 GAS SOHC Naturally Aspirated |
| 1999 | Honda | Odyssey | LX Mini Passenger Van 5-Door | 3.5L 3474CC V6 GAS SOHC Naturally Aspirated |
| 1999 | Honda | Passport | EX Sport Utility 4-Door | 3.2L 3165CC V6 GAS DOHC Naturally Aspirated |
| 1999 | Honda | Passport | LX Sport Utility 4-Door | 3.2L 3165CC V6 GAS DOHC Naturally Aspirated |
| 1999 | Honda | Prelude | Base Coupe 2-Door | 2.2L 2156CC l4 GAS DOHC Naturally Aspirated |
| 1999 | Honda | Prelude | Type SH Coupe 2-Door | 2.2L 2156CC l4 GAS DOHC Naturally Aspirated |
| 1998 | Acura | CL | Base Coupe 2-Door | 2.3L 2254CC l4 GAS SOHC Naturally Aspirated |
| 1998 | Acura | CL | Base Coupe 2-Door | 3.0L 2997CC V6 GAS SOHC Naturally Aspirated |
| 1998 | Acura | CL | Premium Coupe 2-Door | 2.3L 2254CC l4 GAS SOHC Naturally Aspirated |
| 1998 | Acura | CL | Premium Coupe 2-Door | 3.0L 2997CC V6 GAS SOHC Naturally Aspirated |
| 1998 | Acura | EL | Base Sedan 4-Door | 1.6L 1590CC 97Cu. In. l4 GAS Naturally Aspirated |
| 1998 | Acura | Integra | GS Sedan 4-Door | 1.8L 1834CC l4 GAS DOHC Naturally Aspirated |
| 1998 | Acura | Integra | GS-R Sedan 4-Door | 1.8L 1797CC l4 GAS DOHC Naturally Aspirated |
| 1998 | Acura | Integra | LS Sedan 4-Door | 1.8L 1834CC l4 GAS DOHC Naturally Aspirated |
| 1998 | Acura | NSX | Base Coupe 2-Door | 3.0L 2977CC V6 GAS DOHC Naturally Aspirated |
| 1998 | Acura | NSX | Base Coupe 2-Door | 3.2L 3179CC V6 GAS DOHC Naturally Aspirated |
| 1998 | Acura | NSX | T Coupe 2-Door | 3.0L 2977CC V6 GAS DOHC Naturally Aspirated |
| 1998 | Acura | NSX | T Coupe 2-Door | 3.2L 3179CC V6 GAS DOHC Naturally Aspirated |
| 1998 | Acura | RL | Base Sedan 4-Door | 3.5L 3475CC V6 GAS SOHC Naturally Aspirated |
| 1998 | Acura | RL | Premium Sedan 4-Door | 3.5L 3475CC V6 GAS SOHC Naturally Aspirated |
| 1998 | Acura | RL | SE Sedan 4-Door | 3.5L 3475CC V6 GAS SOHC Naturally Aspirated |
| 1998 | Acura | SLX | Premium Sport Utility 4-Door | 3.5L 3494CC V6 GAS DOHC Naturally Aspirated |
| 1998 | Acura | TL | Base Sedan 4-Door | 2.5L 2451CC l5 GAS SOHC Naturally Aspirated |
| 1998 | Acura | TL | Base Sedan 4-Door | 3.2L 3206CC V6 GAS SOHC Naturally Aspirated |
| 1998 | Acura | TL | Premium Sedan 4-Door | 2.5L 2451CC l5 GAS SOHC Naturally Aspirated |
| 1998 | Acura | TL | Premium Sedan 4-Door | 3.2L 3206CC V6 GAS SOHC Naturally Aspirated |
| 1998 | Honda | Accord | Coupe Coupe 2-Door | 3.0L 2997CC 183Cu. In. V6 GAS OHV Naturally Aspirated |
| 1998 | Honda | Accord | Coupe Coupe 2-Door | 3.0L 2997CC 183Cu. In. V6 GAS SOHC Naturally Aspirated |
| 1998 | Honda | Accord | DX Sedan 4-Door | 2.3L 2254CC l4 GAS SOHC Naturally Aspirated |
| 1998 | Honda | Accord | EX Coupe 2-Door | 2.3L 2254CC l4 GAS SOHC Naturally Aspirated |
| 1998 | Honda | Accord | EX Coupe 2-Door | 3.0L 2997CC V6 GAS SOHC Naturally Aspirated |
| 1998 | Honda | Accord | EX Sedan 4-Door | 2.3L 2254CC l4 GAS SOHC Naturally Aspirated |
| 1998 | Honda | Accord | EX Sedan 4-Door | 3.0L 2997CC 183Cu. In. V6 GAS OHV Naturally Aspirated |
| 1998 | Honda | Accord | EX Sedan 4-Door | 3.0L 2997CC 183Cu. In. V6 GAS SOHC Naturally Aspirated |
| 1998 | Honda | Accord | EX Sedan 4-Door | 3.0L 2997CC V6 GAS SOHC Naturally Aspirated |
| 1998 | Honda | Accord | EX-R Sedan 4-Door | 2.3L 2254CC l4 GAS SOHC Naturally Aspirated |
| 1998 | Honda | Accord | LX Coupe 2-Door | 2.3L 2254CC l4 GAS SOHC Naturally Aspirated |
| 1998 | Honda | Accord | LX Coupe 2-Door | 3.0L 2997CC V6 GAS SOHC Naturally Aspirated |
| 1998 | Honda | Accord | LX Sedan 4-Door | 2.3L 2254CC l4 GAS SOHC Naturally Aspirated |
| 1998 | Honda | Accord | LX Sedan 4-Door | 3.0L 2997CC V6 GAS SOHC Naturally Aspirated |
| 1998 | Honda | Civic | DX Coupe 2-Door | 1.6L 1588CC 98Cu. In. l4 GAS SOHC Naturally Aspirated |
| 1998 | Honda | Civic | DX Sedan 4-Door | 1.6L 1588CC 98Cu. In. l4 GAS SOHC Naturally Aspirated |
| 1998 | Honda | Civic | EX Coupe 2-Door | 1.6L 1588CC 98Cu. In. l4 GAS SOHC Naturally Aspirated |
| 1998 | Honda | Civic | EX Sedan 4-Door | 1.6L 1588CC 98Cu. In. l4 GAS SOHC Naturally Aspirated |
| 1998 | Honda | Civic | EX-R Coupe 2-Door | 1.6L 1588CC 98Cu. In. l4 GAS SOHC Naturally Aspirated |
| 1998 | Honda | Civic | EX-R Sedan 4-Door | 1.6L 1588CC 98Cu. In. l4 GAS SOHC Naturally Aspirated |
| 1998 | Honda | Civic | GX Sedan 4-Door | 1.6L 1588CC 98Cu. In. l4 CNG SOHC Naturally Aspirated |
| 1998 | Honda | Civic | HX Coupe 2-Door | 1.6L 1590CC l4 GAS SOHC Naturally Aspirated |
| 1998 | Honda | Civic | LX Sedan 4-Door | 1.6L 1588CC 98Cu. In. l4 GAS SOHC Naturally Aspirated |
| 1998 | Honda | Civic | Si Coupe 2-Door | 1.6L 1588CC 98Cu. In. l4 GAS SOHC Naturally Aspirated |
| 1998 | Honda | Odyssey | EX Mini Passenger Van 5-Door | 2.3L 2234CC l4 GAS SOHC Naturally Aspirated |
| 1998 | Honda | Odyssey | LX Mini Passenger Van 5-Door | 2.3L 2234CC l4 GAS SOHC Naturally Aspirated |
| 1998 | Honda | Passport | EX Sport Utility 4-Door | 3.2L 3165CC V6 GAS DOHC Naturally Aspirated |
| 1998 | Honda | Passport | LX Sport Utility 4-Door | 3.2L 3165CC V6 GAS DOHC Naturally Aspirated |
| 1998 | Honda | Prelude | Base Coupe 2-Door | 2.2L 2156CC l4 GAS DOHC Naturally Aspirated |
| 1998 | Honda | Prelude | Type SH Coupe 2-Door | 2.2L 2156CC l4 GAS DOHC Naturally Aspirated |
| 1997 | Acura | CL | Base Coupe 2-Door | 2.2L 2156CC l4 GAS SOHC Naturally Aspirated |
| 1997 | Acura | CL | Base Coupe 2-Door | 3.0L 2997CC V6 GAS SOHC Naturally Aspirated |
| 1997 | Acura | CL | Premium Coupe 2-Door | 2.2L 2156CC l4 GAS SOHC Naturally Aspirated |
| 1997 | Acura | CL | Premium Coupe 2-Door | 3.0L 2997CC V6 GAS SOHC Naturally Aspirated |
| 1997 | Acura | EL | Base Sedan 4-Door | 1.6L 1590CC 97Cu. In. l4 GAS Naturally Aspirated |
| 1997 | Acura | Integra | GS Sedan 4-Door | 1.8L 1834CC l4 GAS DOHC Naturally Aspirated |
| 1997 | Acura | Integra | GS-R Sedan 4-Door | 1.8L 1797CC l4 GAS DOHC Naturally Aspirated |
| 1997 | Acura | Integra | LS Sedan 4-Door | 1.8L 1834CC l4 GAS DOHC Naturally Aspirated |
| 1997 | Acura | NSX | Base Coupe 2-Door | 3.0L 2977CC V6 GAS DOHC Naturally Aspirated |
| 1997 | Acura | NSX | Base Coupe 2-Door | 3.2L 3179CC V6 GAS DOHC Naturally Aspirated |
| 1997 | Acura | NSX | T Coupe 2-Door | 3.0L 2977CC V6 GAS DOHC Naturally Aspirated |
| 1997 | Acura | NSX | T Coupe 2-Door | 3.2L 3179CC V6 GAS DOHC Naturally Aspirated |
| 1997 | Acura | RL | Base Sedan 4-Door | 3.5L 3475CC V6 GAS SOHC Naturally Aspirated |
| 1997 | Acura | RL | Premium Sedan 4-Door | 3.5L 3475CC V6 GAS SOHC Naturally Aspirated |
| 1997 | Acura | SLX | Base Sport Utility 4-Door | 3.2L 3165CC V6 GAS SOHC Naturally Aspirated |
| 1997 | Acura | SLX | Premium Sport Utility 4-Door | 3.2L 3165CC V6 GAS SOHC Naturally Aspirated |
| 1997 | Acura | TL | Base Sedan 4-Door | 2.5L 2451CC l5 GAS SOHC Naturally Aspirated |
| 1997 | Acura | TL | Base Sedan 4-Door | 3.2L 3206CC V6 GAS SOHC Naturally Aspirated |
| 1997 | Acura | TL | Premium Sedan 4-Door | 2.5L 2451CC l5 GAS SOHC Naturally Aspirated |
| 1997 | Acura | TL | Premium Sedan 4-Door | 3.2L 3206CC V6 GAS SOHC Naturally Aspirated |
| 1997 | Honda | Accord | DX Sedan 4-Door | 2.2L 2156CC l4 GAS SOHC Naturally Aspirated |
| 1997 | Honda | Accord | EX Coupe 2-Door | 2.2L 2156CC l4 GAS SOHC Naturally Aspirated |
| 1997 | Honda | Accord | EX Coupe 2-Door | 2.7L 2675CC V6 GAS SOHC Naturally Aspirated |
| 1997 | Honda | Accord | EX Sedan 4-Door | 2.2L 2156CC l4 GAS SOHC Naturally Aspirated |
| 1997 | Honda | Accord | EX Sedan 4-Door | 2.7L 2675CC V6 GAS SOHC Naturally Aspirated |
| 1997 | Honda | Accord | EX Wagon 5-Door | 2.2L 2156CC l4 GAS SOHC Naturally Aspirated |
| 1997 | Honda | Accord | EX Wagon 5-Door | 2.7L 2675CC V6 GAS SOHC Naturally Aspirated |
| 1997 | Honda | Accord | EX-R Sedan 4-Door | 2.2L 2156CC l4 GAS SOHC Naturally Aspirated |
| 1997 | Honda | Accord | EX-R Sedan 4-Door | 2.7L 2675CC V6 GAS SOHC Naturally Aspirated |
| 1997 | Honda | Accord | LX Coupe 2-Door | 2.2L 2156CC l4 GAS SOHC Naturally Aspirated |
| 1997 | Honda | Accord | LX Coupe 2-Door | 2.7L 2675CC V6 GAS SOHC Naturally Aspirated |
| 1997 | Honda | Accord | LX Sedan 4-Door | 2.2L 2156CC l4 GAS SOHC Naturally Aspirated |
| 1997 | Honda | Accord | LX Sedan 4-Door | 2.7L 2675CC V6 GAS SOHC Naturally Aspirated |
| 1997 | Honda | Accord | LX Wagon 5-Door | 2.2L 2156CC l4 GAS SOHC Naturally Aspirated |
| 1997 | Honda | Accord | LX Wagon 5-Door | 2.7L 2675CC V6 GAS SOHC Naturally Aspirated |
| 1997 | Honda | Accord | SE Coupe 2-Door | 2.2L 2156CC l4 GAS SOHC Naturally Aspirated |
| 1997 | Honda | Accord | SE Sedan 4-Door | 2.2L 2156CC l4 GAS SOHC Naturally Aspirated |
| 1997 | Honda | Accord | Value Package Sedan 4-Door | 2.2L 2156CC l4 GAS SOHC Naturally Aspirated |
| 1997 | Honda | Civic | DX Coupe 2-Door | 1.6L 1588CC 98Cu. In. l4 GAS SOHC Naturally Aspirated |
| 1997 | Honda | Civic | DX Sedan 4-Door | 1.6L 1588CC 98Cu. In. l4 GAS SOHC Naturally Aspirated |
| 1997 | Honda | Civic | EX Coupe 2-Door | 1.6L 1588CC 98Cu. In. l4 GAS SOHC Naturally Aspirated |
| 1997 | Honda | Civic | EX Sedan 4-Door | 1.6L 1588CC 98Cu. In. l4 GAS SOHC Naturally Aspirated |
| 1997 | Honda | Civic | EX-R Coupe 2-Door | 1.6L 1588CC 98Cu. In. l4 GAS SOHC Naturally Aspirated |
| 1997 | Honda | Civic | EX-R Sedan 4-Door | 1.6L 1588CC 98Cu. In. l4 GAS SOHC Naturally Aspirated |
| 1997 | Honda | Civic | HX Coupe 2-Door | 1.6L 1590CC l4 GAS SOHC Naturally Aspirated |
| 1997 | Honda | Civic | LX Sedan 4-Door | 1.6L 1588CC 98Cu. In. l4 GAS SOHC Naturally Aspirated |
| 1997 | Honda | Civic | Si Coupe 2-Door | 1.6L 1588CC 98Cu. In. l4 GAS SOHC Naturally Aspirated |
| 1997 | Honda | Civic del Sol | S Coupe 2-Door | 1.6L 1588CC 98Cu. In. l4 GAS SOHC Naturally Aspirated |
| 1997 | Honda | Civic del Sol | Si Coupe 2-Door | 1.6L 1588CC 98Cu. In. l4 GAS SOHC Naturally Aspirated |
| 1997 | Honda | Civic del Sol | VTEC Coupe 2-Door | 1.6L 1595CC l4 GAS DOHC Naturally Aspirated |
| 1997 | Honda | Odyssey | EX Mini Passenger Van 5-Door | 2.2L 2156CC l4 GAS SOHC Naturally Aspirated |
| 1997 | Honda | Odyssey | LX Mini Passenger Van 5-Door | 2.2L 2156CC l4 GAS SOHC Naturally Aspirated |
| 1997 | Honda | Passport | EX Sport Utility 4-Door | 3.2L 3165CC V6 GAS SOHC Naturally Aspirated |
| 1997 | Honda | Passport | LX Sport Utility 4-Door | 3.2L 3165CC V6 GAS SOHC Naturally Aspirated |
| 1997 | Honda | Prelude | Base Coupe 2-Door | 2.2L 2156CC l4 GAS DOHC Naturally Aspirated |
| 1997 | Honda | Prelude | Type SH Coupe 2-Door | 2.2L 2156CC l4 GAS DOHC Naturally Aspirated |
| 1996 | Acura | Integra | GS-R Sedan 4-Door | 1.8L 1797CC l4 GAS DOHC Naturally Aspirated |
| 1996 | Acura | Integra | LS Sedan 4-Door | 1.8L 1834CC l4 GAS DOHC Naturally Aspirated |
| 1996 | Acura | Integra | RS Sedan 4-Door | 1.8L 1834CC l4 GAS DOHC Naturally Aspirated |
| 1996 | Acura | Integra | Special Edition Sedan 4-Door | 1.8L 1834CC l4 GAS DOHC Naturally Aspirated |
| 1996 | Acura | NSX | Base Coupe 2-Door | 3.0L 2977CC V6 GAS DOHC Naturally Aspirated |
| 1996 | Acura | NSX | T Coupe 2-Door | 3.0L 2977CC V6 GAS DOHC Naturally Aspirated |
| 1996 | Acura | RL | Base Sedan 4-Door | 3.5L 3475CC V6 GAS SOHC Naturally Aspirated |
| 1996 | Acura | RL | Premium Sedan 4-Door | 3.5L 3475CC V6 GAS SOHC Naturally Aspirated |
| 1996 | Acura | SLX | Base Sport Utility 4-Door | 3.2L 3165CC V6 GAS SOHC Naturally Aspirated |
| 1996 | Acura | SLX | Premium Sport Utility 4-Door | 3.2L 3165CC V6 GAS SOHC Naturally Aspirated |
| 1996 | Acura | TL | Base Sedan 4-Door | 2.5L 2451CC l5 GAS SOHC Naturally Aspirated |
| 1996 | Acura | TL | Base Sedan 4-Door | 3.2L 3206CC V6 GAS SOHC Naturally Aspirated |
| 1996 | Acura | TL | Premium Sedan 4-Door | 2.5L 2451CC l5 GAS SOHC Naturally Aspirated |
| 1996 | Acura | TL | Premium Sedan 4-Door | 3.2L 3206CC V6 GAS SOHC Naturally Aspirated |
| 1996 | Honda | Accord | 25th Anniversary Edition Sedan 4-Door | 2.2L 2156CC l4 GAS SOHC Naturally Aspirated |
| 1996 | Honda | Accord | DX Sedan 4-Door | 2.2L 2156CC l4 GAS SOHC Naturally Aspirated |
| 1996 | Honda | Accord | EX Coupe 2-Door | 2.2L 2156CC l4 GAS SOHC Naturally Aspirated |
| 1996 | Honda | Accord | EX Coupe 2-Door | 2.7L 2675CC V6 GAS SOHC Naturally Aspirated |
| 1996 | Honda | Accord | EX Sedan 4-Door | 2.2L 2156CC l4 GAS SOHC Naturally Aspirated |
| 1996 | Honda | Accord | EX Sedan 4-Door | 2.7L 2675CC V6 GAS SOHC Naturally Aspirated |
| 1996 | Honda | Accord | EX Wagon 5-Door | 2.2L 2156CC l4 GAS SOHC Naturally Aspirated |
| 1996 | Honda | Accord | EX Wagon 5-Door | 2.7L 2675CC V6 GAS SOHC Naturally Aspirated |
| 1996 | Honda | Accord | EX-R Sedan 4-Door | 2.2L 2156CC l4 GAS SOHC Naturally Aspirated |
| 1996 | Honda | Accord | EX-R Sedan 4-Door | 2.7L 2675CC V6 GAS Naturally Aspirated |
| 1996 | Honda | Accord | LX Coupe 2-Door | 2.2L 2156CC l4 GAS SOHC Naturally Aspirated |
| 1996 | Honda | Accord | LX Coupe 2-Door | 2.7L 2675CC V6 GAS SOHC Naturally Aspirated |
| 1996 | Honda | Accord | LX Sedan 4-Door | 2.2L 2156CC l4 GAS SOHC Naturally Aspirated |
| 1996 | Honda | Accord | LX Sedan 4-Door | 2.7L 2675CC V6 GAS SOHC Naturally Aspirated |
| 1996 | Honda | Accord | LX Wagon 5-Door | 2.2L 2156CC l4 GAS SOHC Naturally Aspirated |
| 1996 | Honda | Accord | LX Wagon 5-Door | 2.7L 2675CC V6 GAS SOHC Naturally Aspirated |
| 1996 | Honda | Accord | Value Package Sedan 4-Door | 2.2L 2156CC l4 GAS SOHC Naturally Aspirated |
| 1996 | Honda | Civic | DX Coupe 2-Door | 1.6L 1588CC 98Cu. In. l4 GAS SOHC Naturally Aspirated |
| 1996 | Honda | Civic | DX Sedan 4-Door | 1.6L 1588CC 98Cu. In. l4 GAS SOHC Naturally Aspirated |
| 1996 | Honda | Civic | EX Coupe 2-Door | 1.6L 1588CC 98Cu. In. l4 GAS SOHC Naturally Aspirated |
| 1996 | Honda | Civic | EX Sedan 4-Door | 1.6L 1588CC 98Cu. In. l4 GAS SOHC Naturally Aspirated |
| 1996 | Honda | Civic | HX Coupe 2-Door | 1.6L 1590CC l4 GAS SOHC Naturally Aspirated |
| 1996 | Honda | Civic | LX Sedan 4-Door | 1.6L 1588CC 98Cu. In. l4 GAS SOHC Naturally Aspirated |
| 1996 | Honda | Civic | Si Coupe 2-Door | 1.6L 1588CC 98Cu. In. l4 GAS SOHC Naturally Aspirated |
| 1996 | Honda | Civic del Sol | S Coupe 2-Door | 1.6L 1588CC 98Cu. In. l4 GAS SOHC Naturally Aspirated |
| 1996 | Honda | Civic del Sol | Si Coupe 2-Door | 1.6L 1588CC 98Cu. In. l4 GAS SOHC Naturally Aspirated |
| 1996 | Honda | Civic del Sol | VTEC Coupe 2-Door | 1.6L 1595CC l4 GAS DOHC Naturally Aspirated |
| 1996 | Honda | Odyssey | EX Mini Passenger Van 5-Door | 2.2L 2156CC l4 GAS SOHC Naturally Aspirated |
| 1996 | Honda | Odyssey | LX Mini Passenger Van 5-Door | 2.2L 2156CC l4 GAS SOHC Naturally Aspirated |
| 1996 | Honda | Passport | DX Sport Utility 4-Door | 2.6L 2559CC l4 GAS SOHC Naturally Aspirated |
| 1996 | Honda | Passport | EX Sport Utility 4-Door | 3.2L 3165CC V6 GAS SOHC Naturally Aspirated |
| 1996 | Honda | Passport | LX Sport Utility 4-Door | 3.2L 3165CC V6 GAS SOHC Naturally Aspirated |
| 1996 | Honda | Prelude | S Coupe 2-Door | 2.2L 2156CC l4 GAS SOHC Naturally Aspirated |
| 1996 | Honda | Prelude | Si Coupe 2-Door | 2.3L 2259CC l4 GAS DOHC Naturally Aspirated |
| 1996 | Honda | Prelude | VTEC Coupe 2-Door | 2.2L 2156CC l4 GAS DOHC Naturally Aspirated |
| 1995 | Acura | Integra | GS-R Sedan 4-Door | 1.8L 1797CC l4 GAS DOHC Naturally Aspirated |
| 1995 | Acura | Integra | LS Sedan 4-Door | 1.8L 1834CC l4 GAS DOHC Naturally Aspirated |
| 1995 | Acura | Integra | RS Sedan 4-Door | 1.8L 1834CC l4 GAS DOHC Naturally Aspirated |
| 1995 | Acura | Integra | Special Edition Sedan 4-Door | 1.8L 1834CC l4 GAS DOHC Naturally Aspirated |
| 1995 | Acura | Legend | GS Sedan 4-Door | 3.2L 3206CC V6 GAS SOHC Naturally Aspirated |
| 1995 | Acura | Legend | L Coupe 2-Door | 3.2L 3206CC V6 GAS SOHC Naturally Aspirated |
| 1995 | Acura | Legend | L Sedan 4-Door | 3.2L 3206CC V6 GAS SOHC Naturally Aspirated |
| 1995 | Acura | Legend | LS Coupe 2-Door | 3.2L 3206CC V6 GAS SOHC Naturally Aspirated |
| 1995 | Acura | Legend | LS Sedan 4-Door | 3.2L 3206CC V6 GAS SOHC Naturally Aspirated |
| 1995 | Acura | Legend | SE Sedan 4-Door | 3.2L 3206CC V6 GAS SOHC Naturally Aspirated |
| 1995 | Acura | NSX | Base Coupe 2-Door | 3.0L 2977CC V6 GAS DOHC Naturally Aspirated |
| 1995 | Acura | NSX | T Coupe 2-Door | 3.0L 2977CC V6 GAS DOHC Naturally Aspirated |
| 1995 | Acura | TL | Base Sedan 4-Door | 2.5L 2451CC l5 GAS SOHC Naturally Aspirated |
| 1995 | Acura | TL | Premium Sedan 4-Door | 2.5L 2451CC l5 GAS SOHC Naturally Aspirated |
| 1995 | Honda | Accord | DX Sedan 4-Door | 2.2L 2156CC l4 GAS SOHC Naturally Aspirated |
| 1995 | Honda | Accord | EX Coupe 2-Door | 2.2L 2156CC l4 GAS SOHC Naturally Aspirated |
| 1995 | Honda | Accord | EX Coupe 2-Door | 2.7L 2675CC V6 GAS SOHC Naturally Aspirated |
| 1995 | Honda | Accord | EX Sedan 4-Door | 2.2L 2156CC l4 GAS SOHC Naturally Aspirated |
| 1995 | Honda | Accord | EX Sedan 4-Door | 2.7L 2675CC V6 GAS SOHC Naturally Aspirated |
| 1995 | Honda | Accord | EX Wagon 5-Door | 2.2L 2156CC l4 GAS SOHC Naturally Aspirated |
| 1995 | Honda | Accord | EX Wagon 5-Door | 2.7L 2675CC V6 GAS SOHC Naturally Aspirated |
| 1995 | Honda | Accord | EX-R Sedan 4-Door | 2.7L 2675CC V6 GAS Naturally Aspirated |
| 1995 | Honda | Accord | LX Coupe 2-Door | 2.2L 2156CC l4 GAS SOHC Naturally Aspirated |
| 1995 | Honda | Accord | LX Coupe 2-Door | 2.7L 2675CC V6 GAS SOHC Naturally Aspirated |
| 1995 | Honda | Accord | LX Sedan 4-Door | 2.2L 2156CC l4 GAS SOHC Naturally Aspirated |
| 1995 | Honda | Accord | LX Sedan 4-Door | 2.7L 2675CC V6 GAS SOHC Naturally Aspirated |
| 1995 | Honda | Accord | LX Wagon 5-Door | 2.2L 2156CC l4 GAS SOHC Naturally Aspirated |
| 1995 | Honda | Accord | LX Wagon 5-Door | 2.7L 2675CC V6 GAS SOHC Naturally Aspirated |
| 1995 | Honda | Civic | DX Coupe 2-Door | 1.5L 1493CC l4 GAS SOHC Naturally Aspirated |
| 1995 | Honda | Civic | DX Sedan 4-Door | 1.5L 1493CC l4 GAS SOHC Naturally Aspirated |
| 1995 | Honda | Civic | EX Coupe 2-Door | 1.6L 1588CC 98Cu. In. l4 GAS SOHC Naturally Aspirated |
| 1995 | Honda | Civic | EX Sedan 4-Door | 1.6L 1588CC 98Cu. In. l4 GAS SOHC Naturally Aspirated |
| 1995 | Honda | Civic | LX Sedan 4-Door | 1.5L 1493CC l4 GAS SOHC Naturally Aspirated |
| 1995 | Honda | Civic del Sol | S Coupe 2-Door | 1.5L 1493CC l4 GAS SOHC Naturally Aspirated |
| 1995 | Honda | Civic del Sol | Si Coupe 2-Door | 1.6L 1588CC 98Cu. In. l4 GAS SOHC Naturally Aspirated |
| 1995 | Honda | Civic del Sol | VTEC Coupe 2-Door | 1.6L 1588CC 98Cu. In. l4 GAS DOHC Naturally Aspirated |
| 1995 | Honda | Odyssey | EX Mini Passenger Van 5-Door | 2.2L 2156CC l4 GAS SOHC Naturally Aspirated |
| 1995 | Honda | Odyssey | LX Mini Passenger Van 5-Door | 2.2L 2156CC l4 GAS SOHC Naturally Aspirated |
| 1995 | Honda | Passport | DX Sport Utility 4-Door | 2.6L 2559CC l4 GAS SOHC Naturally Aspirated |
| 1995 | Honda | Passport | EX Sport Utility 4-Door | 3.2L 3165CC V6 GAS SOHC Naturally Aspirated |
| 1995 | Honda | Passport | LX Sport Utility 4-Door | 3.2L 3165CC V6 GAS SOHC Naturally Aspirated |
| 1995 | Honda | Prelude | S Coupe 2-Door | 2.2L 2156CC l4 GAS SOHC Naturally Aspirated |
| 1995 | Honda | Prelude | SE Coupe 2-Door | 2.3L 2259CC l4 GAS DOHC Naturally Aspirated |
| 1995 | Honda | Prelude | Si Coupe 2-Door | 2.3L 2259CC l4 GAS DOHC Naturally Aspirated |
| 1995 | Honda | Prelude | VTEC Coupe 2-Door | 2.2L 2156CC l4 GAS DOHC Naturally Aspirated |
| 1994 | Acura | Integra | GS-R Sedan 4-Door | 1.8L 1797CC l4 GAS DOHC Naturally Aspirated |
| 1994 | Acura | Integra | LS Sedan 4-Door | 1.8L 1834CC l4 GAS DOHC Naturally Aspirated |
| 1994 | Acura | Integra | RS Sedan 4-Door | 1.8L 1834CC l4 GAS DOHC Naturally Aspirated |
| 1994 | Acura | Legend | GS Sedan 4-Door | 3.2L 3206CC V6 GAS SOHC Naturally Aspirated |
| 1994 | Acura | Legend | L Coupe 2-Door | 3.2L 3206CC V6 GAS SOHC Naturally Aspirated |
| 1994 | Acura | Legend | L Sedan 4-Door | 3.2L 3206CC V6 GAS SOHC Naturally Aspirated |
| 1994 | Acura | Legend | LS Coupe 2-Door | 3.2L 3206CC V6 GAS SOHC Naturally Aspirated |
| 1994 | Acura | Legend | LS Sedan 4-Door | 3.2L 3206CC V6 GAS SOHC Naturally Aspirated |
| 1994 | Acura | NSX | Base Coupe 2-Door | 3.0L 2977CC V6 GAS DOHC Naturally Aspirated |
| 1994 | Acura | Vigor | GS Sedan 4-Door | 2.5L 2451CC l5 GAS SOHC Naturally Aspirated |
| 1994 | Acura | Vigor | LS Sedan 4-Door | 2.5L 2451CC l5 GAS SOHC Naturally Aspirated |
| 1994 | Honda | Accord | DX Coupe 2-Door | 2.2L 2156CC l4 GAS SOHC Naturally Aspirated |
| 1994 | Honda | Accord | DX Sedan 4-Door | 2.2L 2156CC l4 GAS SOHC Naturally Aspirated |
| 1994 | Honda | Accord | EX Coupe 2-Door | 2.2L 2156CC l4 GAS SOHC Naturally Aspirated |
| 1994 | Honda | Accord | EX Sedan 4-Door | 2.2L 2156CC l4 GAS SOHC Naturally Aspirated |
| 1994 | Honda | Accord | EX Wagon 5-Door | 2.2L 2156CC l4 GAS SOHC Naturally Aspirated |
| 1994 | Honda | Accord | LX Coupe 2-Door | 2.2L 2156CC l4 GAS SOHC Naturally Aspirated |
| 1994 | Honda | Accord | LX Sedan 4-Door | 2.2L 2156CC l4 GAS SOHC Naturally Aspirated |
| 1994 | Honda | Accord | LX Wagon 5-Door | 2.2L 2156CC l4 GAS SOHC Naturally Aspirated |
| 1994 | Honda | Civic | DX Coupe 2-Door | 1.5L 1493CC l4 GAS SOHC Naturally Aspirated |
| 1994 | Honda | Civic | DX Sedan 4-Door | 1.5L 1493CC l4 GAS SOHC Naturally Aspirated |
| 1994 | Honda | Civic | EX Coupe 2-Door | 1.6L 1588CC 98Cu. In. l4 GAS SOHC Naturally Aspirated |
| 1994 | Honda | Civic | EX Sedan 4-Door | 1.6L 1588CC 98Cu. In. l4 GAS SOHC Naturally Aspirated |
| 1994 | Honda | Civic | LX Sedan 4-Door | 1.5L 1493CC l4 GAS SOHC Naturally Aspirated |
| 1994 | Honda | Civic del Sol | S Coupe 2-Door | 1.5L 1493CC l4 GAS SOHC Naturally Aspirated |
| 1994 | Honda | Civic del Sol | Si Coupe 2-Door | 1.6L 1588CC 98Cu. In. l4 GAS SOHC Naturally Aspirated |
| 1994 | Honda | Civic del Sol | VTEC Coupe 2-Door | 1.6L 1588CC 98Cu. In. l4 GAS DOHC Naturally Aspirated |
| 1994 | Honda | Passport | DX Sport Utility 4-Door | 2.6L 2559CC l4 GAS SOHC Naturally Aspirated |
| 1994 | Honda | Passport | EX Sport Utility 4-Door | 3.2L 3165CC V6 GAS SOHC Naturally Aspirated |
| 1994 | Honda | Passport | LX Sport Utility 4-Door | 3.2L 3165CC V6 GAS SOHC Naturally Aspirated |
| 1994 | Honda | Prelude | S Coupe 2-Door | 2.2L 2156CC l4 GAS SOHC Naturally Aspirated |
| 1994 | Honda | Prelude | Si 4WS Coupe 2-Door | 2.3L 2259CC l4 GAS DOHC Naturally Aspirated |
| 1994 | Honda | Prelude | Si Coupe 2-Door | 2.3L 2259CC l4 GAS DOHC Naturally Aspirated |
| 1994 | Honda | Prelude | VTEC Coupe 2-Door | 2.2L 2156CC l4 GAS DOHC Naturally Aspirated |
| 1993 | Acura | Integra | GS Sedan 4-Door | 1.8L 1834CC l4 GAS DOHC Naturally Aspirated |
| 1993 | Acura | Integra | LS Sedan 4-Door | 1.8L 1834CC l4 GAS DOHC Naturally Aspirated |
| 1993 | Acura | Integra | RS Sedan 4-Door | 1.8L 1834CC l4 GAS DOHC Naturally Aspirated |
| 1993 | Acura | Legend | Base Sedan 4-Door | 3.2L 3206CC V6 GAS SOHC Naturally Aspirated |
| 1993 | Acura | Legend | L Coupe 2-Door | 3.2L 3206CC V6 GAS SOHC Naturally Aspirated |
| 1993 | Acura | Legend | L Sedan 4-Door | 3.2L 3206CC V6 GAS SOHC Naturally Aspirated |
| 1993 | Acura | Legend | LS Coupe 2-Door | 3.2L 3206CC V6 GAS SOHC Naturally Aspirated |
| 1993 | Acura | Legend | LS Sedan 4-Door | 3.2L 3206CC V6 GAS SOHC Naturally Aspirated |
| 1993 | Acura | NSX | Base Coupe 2-Door | 3.0L 2977CC V6 GAS DOHC Naturally Aspirated |
| 1993 | Acura | Vigor | GS Sedan 4-Door | 2.5L 2451CC l5 GAS SOHC Naturally Aspirated |
| 1993 | Acura | Vigor | LS Sedan 4-Door | 2.5L 2451CC l5 GAS SOHC Naturally Aspirated |
| 1993 | Honda | Accord | 10th Anniversary Sedan 4-Door | 2.2L 2156CC l4 GAS SOHC Naturally Aspirated |
| 1993 | Honda | Accord | DX Coupe 2-Door | 2.2L 2156CC l4 GAS SOHC Naturally Aspirated |
| 1993 | Honda | Accord | DX Sedan 4-Door | 2.2L 2156CC l4 GAS SOHC Naturally Aspirated |
| 1993 | Honda | Accord | EX Coupe 2-Door | 2.2L 2156CC l4 GAS SOHC Naturally Aspirated |
| 1993 | Honda | Accord | EX Sedan 4-Door | 2.2L 2156CC l4 GAS SOHC Naturally Aspirated |
| 1993 | Honda | Accord | EX Wagon 5-Door | 2.2L 2156CC l4 GAS SOHC Naturally Aspirated |
| 1993 | Honda | Accord | LX Coupe 2-Door | 2.2L 2156CC l4 GAS SOHC Naturally Aspirated |
| 1993 | Honda | Accord | LX Sedan 4-Door | 2.2L 2156CC l4 GAS SOHC Naturally Aspirated |
| 1993 | Honda | Accord | LX Wagon 5-Door | 2.2L 2156CC l4 GAS SOHC Naturally Aspirated |
| 1993 | Honda | Accord | SE Coupe 2-Door | 2.2L 2156CC l4 GAS SOHC Naturally Aspirated |
| 1993 | Honda | Accord | SE Sedan 4-Door | 2.2L 2156CC l4 GAS SOHC Naturally Aspirated |
| 1993 | Honda | Civic | DX Coupe 2-Door | 1.5L 1493CC l4 GAS SOHC Naturally Aspirated |
| 1993 | Honda | Civic | DX Sedan 4-Door | 1.5L 1493CC l4 GAS SOHC Naturally Aspirated |
| 1993 | Honda | Civic | EX Coupe 2-Door | 1.6L 1588CC 98Cu. In. l4 GAS SOHC Naturally Aspirated |
| 1993 | Honda | Civic | EX Sedan 4-Door | 1.6L 1588CC 98Cu. In. l4 GAS SOHC Naturally Aspirated |
| 1993 | Honda | Civic | LX Sedan 4-Door | 1.5L 1493CC l4 GAS SOHC Naturally Aspirated |
| 1993 | Honda | Civic del Sol | S Coupe 2-Door | 1.5L 1493CC l4 GAS SOHC Naturally Aspirated |
| 1993 | Honda | Civic del Sol | Si Coupe 2-Door | 1.6L 1588CC 98Cu. In. l4 GAS SOHC Naturally Aspirated |
| 1993 | Honda | Prelude | S Coupe 2-Door | 2.2L 2156CC l4 GAS SOHC Naturally Aspirated |
| 1993 | Honda | Prelude | Si 4WS Coupe 2-Door | 2.3L 2259CC l4 GAS DOHC Naturally Aspirated |
| 1993 | Honda | Prelude | Si Coupe 2-Door | 2.3L 2259CC l4 GAS DOHC Naturally Aspirated |
| 1993 | Honda | Prelude | VTEC Coupe 2-Door | 2.2L 2156CC l4 GAS DOHC Naturally Aspirated |
| 1992 | Acura | Integra | GS Sedan 4-Door | 1.8L 1834CC l4 GAS DOHC Naturally Aspirated |
| 1992 | Acura | Integra | LS Sedan 4-Door | 1.8L 1834CC l4 GAS DOHC Naturally Aspirated |
| 1992 | Acura | Integra | RS Sedan 4-Door | 1.8L 1834CC l4 GAS DOHC Naturally Aspirated |
| 1992 | Acura | Legend | Base Sedan 4-Door | 3.2L 3206CC V6 GAS SOHC Naturally Aspirated |
| 1992 | Acura | Legend | L Coupe 2-Door | 3.2L 3206CC V6 GAS SOHC Naturally Aspirated |
| 1992 | Acura | Legend | L Sedan 4-Door | 3.2L 3206CC V6 GAS SOHC Naturally Aspirated |
| 1992 | Acura | Legend | LS Coupe 2-Door | 3.2L 3206CC V6 GAS SOHC Naturally Aspirated |
| 1992 | Acura | Legend | LS Sedan 4-Door | 3.2L 3206CC V6 GAS SOHC Naturally Aspirated |
| 1992 | Acura | NSX | Base Coupe 2-Door | 3.0L 2977CC V6 GAS DOHC Naturally Aspirated |
| 1992 | Acura | Vigor | GS Sedan 4-Door | 2.5L 2451CC l5 GAS SOHC Naturally Aspirated |
| 1992 | Acura | Vigor | LS Sedan 4-Door | 2.5L 2451CC l5 GAS SOHC Naturally Aspirated |
| 1992 | Honda | Accord | DX Coupe 2-Door | 2.2L 2156CC l4 GAS SOHC Naturally Aspirated |
| 1992 | Honda | Accord | DX Sedan 4-Door | 2.2L 2156CC l4 GAS SOHC Naturally Aspirated |
| 1992 | Honda | Accord | EX Coupe 2-Door | 2.2L 2156CC l4 GAS SOHC Naturally Aspirated |
| 1992 | Honda | Accord | EX Sedan 4-Door | 2.2L 2156CC l4 GAS SOHC Naturally Aspirated |
| 1992 | Honda | Accord | EX Wagon 5-Door | 2.2L 2156CC l4 GAS SOHC Naturally Aspirated |
| 1992 | Honda | Accord | LX Coupe 2-Door | 2.2L 2156CC l4 GAS SOHC Naturally Aspirated |
| 1992 | Honda | Accord | LX Sedan 4-Door | 2.2L 2156CC l4 GAS SOHC Naturally Aspirated |
| 1992 | Honda | Accord | LX Wagon 5-Door | 2.2L 2156CC l4 GAS SOHC Naturally Aspirated |
| 1992 | Honda | Civic | DX Sedan 4-Door | 1.5L 1493CC l4 GAS SOHC Naturally Aspirated |
| 1992 | Honda | Civic | EX Sedan 4-Door | 1.6L 1588CC 98Cu. In. l4 GAS SOHC Naturally Aspirated |
| 1992 | Honda | Civic | LX Sedan 4-Door | 1.5L 1493CC l4 GAS SOHC Naturally Aspirated |
| 1992 | Honda | Prelude | S Coupe 2-Door | 2.2L 2156CC l4 GAS SOHC Naturally Aspirated |
| 1992 | Honda | Prelude | Si 4WS Coupe 2-Door | 2.3L 2259CC l4 GAS DOHC Naturally Aspirated |
| 1992 | Honda | Prelude | Si Coupe 2-Door | 2.3L 2259CC l4 GAS DOHC Naturally Aspirated |
| 1991 | Acura | Integra | GS Sedan 4-Door | 1.8L 1834CC l4 GAS DOHC Naturally Aspirated |
| 1991 | Acura | Integra | LS Sedan 4-Door | 1.8L 1834CC l4 GAS DOHC Naturally Aspirated |
| 1991 | Acura | Integra | RS Sedan 4-Door | 1.8L 1834CC l4 GAS DOHC Naturally Aspirated |
| 1991 | Acura | Legend | Base Sedan 4-Door | 3.2L 3206CC V6 GAS SOHC Naturally Aspirated |
| 1991 | Acura | Legend | L Coupe 2-Door | 3.2L 3206CC V6 GAS SOHC Naturally Aspirated |
| 1991 | Acura | Legend | L Sedan 4-Door | 3.2L 3206CC V6 GAS SOHC Naturally Aspirated |
| 1991 | Acura | Legend | LS Coupe 2-Door | 3.2L 3206CC V6 GAS SOHC Naturally Aspirated |
| 1991 | Acura | Legend | LS Sedan 4-Door | 3.2L 3206CC V6 GAS SOHC Naturally Aspirated |
| 1991 | Acura | NSX | Base Coupe 2-Door | 3.0L 2977CC V6 GAS DOHC Naturally Aspirated |
| 1991 | Honda | Accord | DX Coupe 2-Door | 2.2L 2156CC l4 GAS SOHC Naturally Aspirated |
| 1991 | Honda | Accord | DX Sedan 4-Door | 2.2L 2156CC l4 GAS SOHC Naturally Aspirated |
| 1991 | Honda | Accord | EX Coupe 2-Door | 2.2L 2156CC l4 GAS SOHC Naturally Aspirated |
| 1991 | Honda | Accord | EX Sedan 4-Door | 2.2L 2156CC l4 GAS SOHC Naturally Aspirated |
| 1991 | Honda | Accord | EX Wagon 5-Door | 2.2L 2156CC l4 GAS SOHC Naturally Aspirated |
| 1991 | Honda | Accord | LX Coupe 2-Door | 2.2L 2156CC l4 GAS SOHC Naturally Aspirated |
| 1991 | Honda | Accord | LX Sedan 4-Door | 2.2L 2156CC l4 GAS SOHC Naturally Aspirated |
| 1991 | Honda | Accord | LX Wagon 5-Door | 2.2L 2156CC l4 GAS SOHC Naturally Aspirated |
| 1991 | Honda | Accord | SE Sedan 4-Door | 2.2L 2156CC l4 GAS SOHC Naturally Aspirated |
| 1991 | Honda | Civic | DX Sedan 4-Door | 1.5L 1493CC l4 GAS SOHC Naturally Aspirated |
| 1991 | Honda | Civic | DX Wagon 4-Door | 1.5L 1493CC l4 GAS SOHC Naturally Aspirated |
| 1991 | Honda | Civic | EX Sedan 4-Door | 1.6L 1588CC 98Cu. In. l4 GAS SOHC Naturally Aspirated |
| 1991 | Honda | Civic | LX Sedan 4-Door | 1.5L 1493CC l4 GAS SOHC Naturally Aspirated |
| 1991 | Honda | Civic | RT 4WD Wagon 4-Door | 1.6L 1588CC 98Cu. In. l4 GAS SOHC Naturally Aspirated |
| 1991 | Honda | CRX | Base Coupe 2-Door | 1.5L 1493CC l4 GAS SOHC Naturally Aspirated |
| 1991 | Honda | CRX | HF Coupe 2-Door | 1.5L 1493CC l4 GAS SOHC Naturally Aspirated |
| 1991 | Honda | CRX | Si Coupe 2-Door | 1.6L 1588CC 98Cu. In. l4 GAS SOHC Naturally Aspirated |
| 1991 | Honda | Prelude | 2.0 Si Coupe 2-Door | 2.0L 1958CC l4 GAS DOHC Naturally Aspirated |
| 1991 | Honda | Prelude | Si 4WS Coupe 2-Door | 2.1L 2056CC l4 GAS DOHC Naturally Aspirated |
| 1991 | Honda | Prelude | Si ALB Coupe 2-Door | 2.1L 2056CC l4 GAS DOHC Naturally Aspirated |
| 1991 | Honda | Prelude | Si Coupe 2-Door | 2.1L 2056CC l4 GAS DOHC Naturally Aspirated |
| 1990 | Acura | Integra | GS Sedan 4-Door | 1.8L 1834CC l4 GAS DOHC Naturally Aspirated |
| 1990 | Acura | Integra | LS Sedan 4-Door | 1.8L 1834CC l4 GAS DOHC Naturally Aspirated |
| 1990 | Acura | Integra | RS Sedan 4-Door | 1.8L 1834CC l4 GAS DOHC Naturally Aspirated |
| 1990 | Acura | Legend | Base Coupe 2-Door | 2.7L 2675CC V6 GAS SOHC Naturally Aspirated |
| 1990 | Acura | Legend | Base Sedan 4-Door | 2.7L 2675CC V6 GAS SOHC Naturally Aspirated |
| 1990 | Acura | Legend | L Coupe 2-Door | 2.7L 2675CC V6 GAS SOHC Naturally Aspirated |
| 1990 | Acura | Legend | L Sedan 4-Door | 2.7L 2675CC V6 GAS SOHC Naturally Aspirated |
| 1990 | Acura | Legend | LS Coupe 2-Door | 2.7L 2675CC V6 GAS SOHC Naturally Aspirated |
| 1990 | Acura | Legend | LS Sedan 4-Door | 2.7L 2675CC V6 GAS SOHC Naturally Aspirated |
| 1990 | Honda | Accord | DX Coupe 2-Door | 2.2L 2156CC l4 GAS SOHC Naturally Aspirated |
| 1990 | Honda | Accord | DX Sedan 4-Door | 2.2L 2156CC l4 GAS SOHC Naturally Aspirated |
| 1990 | Honda | Accord | EX Coupe 2-Door | 2.2L 2156CC l4 GAS SOHC Naturally Aspirated |
| 1990 | Honda | Accord | EX Sedan 4-Door | 2.2L 2156CC l4 GAS SOHC Naturally Aspirated |
| 1990 | Honda | Accord | LX Coupe 2-Door | 2.2L 2156CC l4 GAS SOHC Naturally Aspirated |
| 1990 | Honda | Accord | LX Sedan 4-Door | 2.2L 2156CC l4 GAS SOHC Naturally Aspirated |
| 1990 | Honda | Civic | Base Wagon 4-Door | 1.5L 1493CC l4 GAS SOHC Naturally Aspirated |
| 1990 | Honda | Civic | DX Sedan 4-Door | 1.5L 1493CC l4 GAS SOHC Naturally Aspirated |
| 1990 | Honda | Civic | EX Sedan 4-Door | 1.6L 1588CC 98Cu. In. l4 GAS SOHC Naturally Aspirated |
| 1990 | Honda | Civic | LX Sedan 4-Door | 1.5L 1493CC l4 GAS SOHC Naturally Aspirated |
| 1990 | Honda | Civic | RT 4WD Wagon 4-Door | 1.6L 1588CC 98Cu. In. l4 GAS SOHC Naturally Aspirated |
| 1990 | Honda | CRX | Base Coupe 2-Door | 1.5L 1493CC l4 GAS SOHC Naturally Aspirated |
| 1990 | Honda | CRX | HF Coupe 2-Door | 1.5L 1493CC l4 GAS SOHC Naturally Aspirated |
| 1990 | Honda | CRX | Si Coupe 2-Door | 1.6L 1588CC 98Cu. In. l4 GAS SOHC Naturally Aspirated |
| 1990 | Honda | Prelude | 2.0 S Coupe 2-Door | 2.0L 1958CC l4 GAS SOHC Naturally Aspirated |
| 1990 | Honda | Prelude | 2.0 Si Coupe 2-Door | 2.0L 1958CC l4 GAS DOHC Naturally Aspirated |
| 1990 | Honda | Prelude | Si 4WS Coupe 2-Door | 2.1L 2056CC l4 GAS DOHC Naturally Aspirated |
| 1990 | Honda | Prelude | Si ALB Coupe 2-Door | 2.1L 2056CC l4 GAS DOHC Naturally Aspirated |
| 1990 | Honda | Prelude | Si Coupe 2-Door | 2.1L 2056CC l4 GAS DOHC Naturally Aspirated |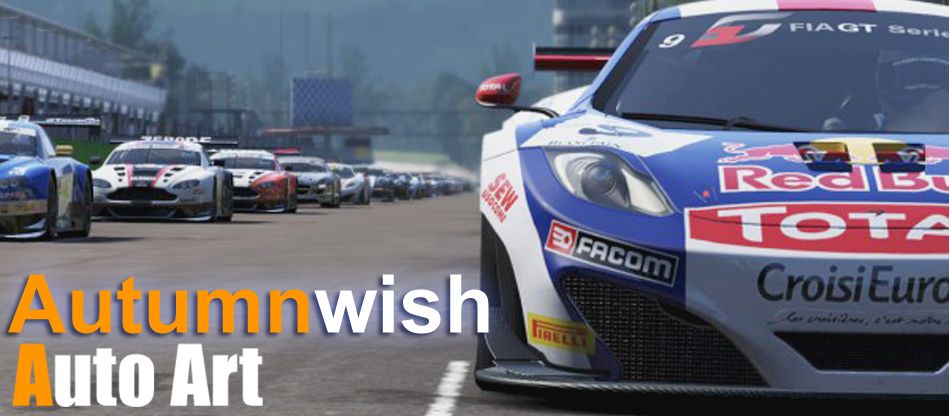 P

roduction Description:


W

e

do our best to describe the product, please make sure you read the description and all the photos below before purchase. If you have any questions, please feel free to contact us.




Hood Vent Raiser Kit
(Note: What you see on the bottom portion of the picture is the actual item.)





PACKAGE INCLUDES:
1 x Pair of Hood Vent Raiser Kit
FEATURES:
100% Brand new

Made of high quality aluminum with an anodized finish
Spacer Height : 3/4"
Direct install upgrade part

INSTALLATION:
Installation instruction manual NOT included
Professional installation is strongly recommended.
Product Pictures

Share