For JDM 61" GT Carbon Fiber Down Force Ultrawide Tall Stand Trunk Spoiler Wing
Regular price
Sale price
$329.99
Unit price
per
Sale
Sold out
Compatible Vehicles
| Year | Make | Model | Trim | Engine |
| --- | --- | --- | --- | --- |
| 2012 | Lexus | IS350 | Base Sedan 4-Door | 3.5L 3456CC V6 GAS DOHC Naturally Aspirated |
| 2012 | Lexus | IS350 | C Convertible 2-Door | 3.5L 3456CC V6 GAS DOHC Naturally Aspirated |
| 2012 | Mazda | 3 | GS Sedan 4-Door | 2.0L 2000CC 122Cu. In. l4 GAS DOHC Naturally Aspirated |
| 2012 | Mazda | 3 | GS-SKY Sedan 4-Door | 2.0L 1998CC 122Cu. In. l4 GAS DOHC Naturally Aspirated |
| 2012 | Mazda | 3 | GT Sedan 4-Door | 2.5L 2488CC 152Cu. In. l4 GAS DOHC Naturally Aspirated |
| 2012 | Mazda | 3 | GX Sedan 4-Door | 2.0L 2000CC 122Cu. In. l4 GAS DOHC Naturally Aspirated |
| 2012 | Mazda | 3 | i Hatchback 4-Door | 2.0L 1998CC 122Cu. In. l4 GAS DOHC Naturally Aspirated |
| 2012 | Mazda | 3 | i Hatchback 4-Door | 2.0L 2000CC 122Cu. In. l4 GAS DOHC Naturally Aspirated |
| 2012 | Mazda | 3 | i Sedan 4-Door | 2.0L 1998CC 122Cu. In. l4 GAS DOHC Naturally Aspirated |
| 2012 | Mazda | 3 | i Sedan 4-Door | 2.0L 2000CC 122Cu. In. l4 GAS DOHC Naturally Aspirated |
| 2012 | Mazda | 3 | I Touring Sedan 4-Door | 2.0L 1999CC 122Cu. In. l4 GAS DOHC Naturally Aspirated |
| 2012 | Mazda | 3 | Mazdaspeed | 2.3L 2260CC l4 GAS DOHC Turbocharged |
| 2012 | Mazda | 3 | Mazdaspeed Hatchback 4-Door | 2.3L 2260CC l4 GAS DOHC Turbocharged |
| 2012 | Mazda | 3 | S Hatchback 4-Door | 2.5L 2488CC 152Cu. In. l4 GAS DOHC Naturally Aspirated |
| 2012 | Mazda | 3 | S Sedan 4-Door | 2.5L 2488CC 152Cu. In. l4 GAS DOHC Naturally Aspirated |
| 2012 | Mazda | 5 | Grand Touring Mini Passenger Van 4-Door | 2.5L 2488CC 152Cu. In. l4 GAS DOHC Naturally Aspirated |
| 2012 | Mazda | 5 | GS Mini Passenger Van 4-Door | 2.5L 2488CC 152Cu. In. l4 GAS DOHC Naturally Aspirated |
| 2012 | Mazda | 5 | GT Mini Passenger Van 4-Door | 2.5L 2488CC 152Cu. In. l4 GAS DOHC Naturally Aspirated |
| 2012 | Mazda | 5 | Sport Mini Passenger Van 4-Door | 2.5L 2488CC 152Cu. In. l4 GAS DOHC Naturally Aspirated |
| 2012 | Mazda | 5 | Touring Mini Passenger Van 4-Door | 2.5L 2488CC 152Cu. In. l4 GAS DOHC Naturally Aspirated |
| 2012 | Mazda | 6 | GS Sedan 4-Door | 2.5L 2488CC 152Cu. In. l4 GAS DOHC Naturally Aspirated |
| 2012 | Mazda | 6 | GT Sedan 4-Door | 3.7L 3726CC 227Cu. In. V6 GAS DOHC Naturally Aspirated |
| 2012 | Mazda | 6 | i Sedan 4-Door | 2.5L 2488CC 152Cu. In. l4 GAS DOHC Naturally Aspirated |
| 2012 | Mazda | 6 | S Sedan 4-Door | 3.7L 3726CC 227Cu. In. V6 GAS DOHC Naturally Aspirated |
| 2012 | Mazda | MX-5 Miata | Grand Touring Convertible 2-Door | 2.0L 2000CC 122Cu. In. l4 GAS DOHC Naturally Aspirated |
| 2012 | Mazda | MX-5 Miata | GS Convertible 2-Door | 2.0L 2000CC 122Cu. In. l4 GAS DOHC Naturally Aspirated |
| 2012 | Mazda | MX-5 Miata | GT Convertible 2-Door | 2.0L 2000CC 122Cu. In. l4 GAS DOHC Naturally Aspirated |
| 2012 | Mazda | MX-5 Miata | GX Convertible 2-Door | 2.0L 2000CC 122Cu. In. l4 GAS DOHC Naturally Aspirated |
| 2012 | Mazda | MX-5 Miata | Special Edition Convertible 2-Door | 2.0L 2000CC 122Cu. In. l4 GAS DOHC Naturally Aspirated |
| 2012 | Mazda | MX-5 Miata | Sport Convertible 2-Door | 2.0L 2000CC 122Cu. In. l4 GAS DOHC Naturally Aspirated |
| 2012 | Mazda | MX-5 Miata | Touring Convertible 2-Door | 2.0L 2000CC 122Cu. In. l4 GAS DOHC Naturally Aspirated |
| 2012 | Mitsubishi | Eclipse | GS Hatchback 2-Door | 2.4L 2378CC l4 GAS SOHC Naturally Aspirated |
| 2012 | Mitsubishi | Eclipse | GS Sport Hatchback 2-Door | 2.4L 2378CC l4 GAS SOHC Naturally Aspirated |
| 2012 | Mitsubishi | Eclipse | GT Coupe 2-Door | 3.8L 3828CC 234Cu. In. V6 GAS SOHC Naturally Aspirated |
| 2012 | Mitsubishi | Eclipse | GT Hatchback 2-Door | 3.8L 3828CC 230Cu. In. V6 GAS SOHC Naturally Aspirated |
| 2012 | Mitsubishi | Eclipse | SE Hatchback 2-Door | 2.4L 2378CC l4 GAS SOHC Naturally Aspirated |
| 2012 | Mitsubishi | Eclipse | Spyder GS Sport Convertible 2-Door | 2.4L 2378CC l4 GAS SOHC Naturally Aspirated |
| 2012 | Mitsubishi | Eclipse | Spyder GT Convertible 2-Door | 3.8L 3828CC 230Cu. In. V6 GAS SOHC Naturally Aspirated |
| 2012 | Mitsubishi | Eclipse | Spyder SE Convertible 2-Door | 2.4L 2378CC l4 GAS SOHC Naturally Aspirated |
| 2012 | Nissan | 370Z | Base Convertible 2-Door | 3.7L 3696CC V6 GAS DOHC Naturally Aspirated |
| 2012 | Nissan | 370Z | Base Coupe 2-Door | 3.7L 3696CC V6 GAS DOHC Naturally Aspirated |
| 2012 | Nissan | 370Z | Nismo Coupe 2-Door | 3.7L 3696CC V6 GAS DOHC Naturally Aspirated |
| 2012 | Nissan | 370Z | Touring Convertible 2-Door | 3.7L 3696CC V6 GAS DOHC Naturally Aspirated |
| 2012 | Nissan | 370Z | Touring Coupe 2-Door | 3.7L 3696CC V6 GAS DOHC Naturally Aspirated |
| 2012 | Nissan | Altima | Base Coupe 2-Door | 3.5L 3498CC 213Cu. In. V6 GAS DOHC Naturally Aspirated |
| 2012 | Nissan | Altima | Base Sedan 4-Door | 2.5L 2488CC 152Cu. In. l4 GAS DOHC Naturally Aspirated |
| 2012 | Nissan | Altima | S Coupe 2-Door | 2.5L 2488CC 152Cu. In. l4 GAS DOHC Naturally Aspirated |
| 2012 | Nissan | Altima | S Sedan 4-Door | 2.5L 2488CC 152Cu. In. l4 GAS DOHC Naturally Aspirated |
| 2012 | Nissan | Altima | SL Sedan 4-Door | 2.5L 2488CC 152Cu. In. l4 GAS DOHC Naturally Aspirated |
| 2012 | Nissan | Altima | SR Coupe 2-Door | 3.5L 3498CC V6 GAS DOHC Naturally Aspirated |
| 2012 | Nissan | Altima | SR Sedan 4-Door | 3.5L 3498CC V6 GAS DOHC Naturally Aspirated |
| 2012 | Nissan | Maxima | Base Sedan 4-Door | 3.5L 3498CC 213Cu. In. V6 GAS DOHC Naturally Aspirated |
| 2012 | Nissan | Maxima | Exclusive Sedan 4-Door | 3.5L 3498CC 213Cu. In. V6 GAS DOHC Naturally Aspirated |
| 2012 | Nissan | Maxima | S Sedan 4-Door | 3.5L 3498CC V6 GAS DOHC Naturally Aspirated |
| 2012 | Nissan | Maxima | SV Sedan 4-Door | 3.5L 3498CC V6 GAS DOHC Naturally Aspirated |
| 2012 | Nissan | Sentra | Base Sedan 4-Door | 2.0L 1997CC 122Cu. In. l4 GAS DOHC Naturally Aspirated |
| 2012 | Nissan | Sentra | Custom Sedan 4-Door | 2.0L 1997CC 122Cu. In. l4 GAS DOHC Naturally Aspirated |
| 2012 | Nissan | Sentra | Elite Sedan 4-Door | 2.0L 1997CC 122Cu. In. l4 GAS DOHC Naturally Aspirated |
| 2012 | Nissan | Sentra | Emotion Sedan 4-Door | 2.0L 1997CC 122Cu. In. l4 GAS DOHC Naturally Aspirated |
| 2012 | Nissan | Sentra | S Sedan 4-Door | 2.0L 1997CC 122Cu. In. l4 GAS DOHC Naturally Aspirated |
| 2012 | Nissan | Sentra | SE-R Sedan 4-Door | 2.5L 2488CC 152Cu. In. l4 GAS DOHC Naturally Aspirated |
| 2012 | Nissan | Sentra | SE-R Spec V Sedan 4-Door | 2.5L 2488CC 152Cu. In. l4 GAS DOHC Naturally Aspirated |
| 2012 | Nissan | Sentra | SL Sedan 4-Door | 2.0L 1997CC 122Cu. In. l4 GAS DOHC Naturally Aspirated |
| 2012 | Nissan | Sentra | SR Sedan 4-Door | 2.0L 1997CC 122Cu. In. l4 GAS DOHC Naturally Aspirated |
| 2011 | Infiniti | G37 | Base Convertible 2-Door | 3.7L 3696CC V6 GAS DOHC Naturally Aspirated |
| 2011 | Infiniti | G37 | Base Coupe 2-Door | 3.7L 3696CC V6 GAS DOHC Naturally Aspirated |
| 2011 | Infiniti | G37 | Base Sedan 4-Door | 3.7L 3696CC V6 GAS DOHC Naturally Aspirated |
| 2011 | Infiniti | G37 | IPL Coupe 2-Door | 3.7L 3696CC V6 GAS DOHC Naturally Aspirated |
| 2011 | Infiniti | G37 | Journey Coupe 2-Door | 3.7L 3696CC V6 GAS DOHC Naturally Aspirated |
| 2011 | Infiniti | G37 | Journey Sedan 4-Door | 3.7L 3696CC V6 GAS DOHC Naturally Aspirated |
| 2011 | Infiniti | G37 | Sport Convertible 2-Door | 3.7L 3696CC V6 GAS DOHC Naturally Aspirated |
| 2011 | Infiniti | G37 | Sport Coupe 2-Door | 3.7L 3696CC V6 GAS DOHC Naturally Aspirated |
| 2011 | Infiniti | G37 | Sport Sedan 4-Door | 3.7L 3696CC V6 GAS DOHC Naturally Aspirated |
| 2011 | Infiniti | G37 | X Coupe 2-Door | 3.7L 3696CC V6 GAS DOHC Naturally Aspirated |
| 2011 | Infiniti | G37 | X Sedan 4-Door | 3.7L 3696CC V6 GAS DOHC Naturally Aspirated |
| 2011 | Infiniti | G37 | X Sport Coupe 2-Door | 3.7L 3696CC V6 GAS DOHC Naturally Aspirated |
| 2011 | Infiniti | G37 | X Sport Sedan 4-Door | 3.7L 3696CC V6 GAS DOHC Naturally Aspirated |
| 2011 | Lexus | GS350 | Base Sedan 4-Door | 3.5L 3456CC V6 GAS DOHC Naturally Aspirated |
| 2011 | Lexus | IS350 | Base Sedan 4-Door | 3.5L 3456CC V6 GAS DOHC Naturally Aspirated |
| 2011 | Lexus | IS350 | C Convertible 2-Door | 3.5L 3456CC V6 GAS DOHC Naturally Aspirated |
| 2011 | Mazda | 3 | GS Hatchback 4-Door | 2.0L 2000CC 122Cu. In. l4 GAS DOHC Naturally Aspirated |
| 2011 | Mazda | 3 | GS Sedan 4-Door | 2.0L 2000CC 122Cu. In. l4 GAS DOHC Naturally Aspirated |
| 2011 | Mazda | 3 | GT Hatchback 4-Door | 2.5L 2488CC 152Cu. In. l4 GAS DOHC Naturally Aspirated |
| 2011 | Mazda | 3 | GT Sedan 4-Door | 2.5L 2488CC 152Cu. In. l4 GAS DOHC Naturally Aspirated |
| 2011 | Mazda | 3 | GX Hatchback 4-Door | 2.0L 2000CC 122Cu. In. l4 GAS DOHC Naturally Aspirated |
| 2011 | Mazda | 3 | GX Sedan 4-Door | 2.0L 2000CC 122Cu. In. l4 GAS DOHC Naturally Aspirated |
| 2011 | Mazda | 3 | i Sedan 4-Door | 2.0L 2000CC 122Cu. In. l4 GAS DOHC Naturally Aspirated |
| 2011 | Mazda | 3 | I Touring Sedan 4-Door | 2.0L 1999CC 122Cu. In. l4 GAS DOHC Naturally Aspirated |
| 2011 | Mazda | 3 | Mazdaspeed Hatchback 4-Door | 2.3L 2260CC l4 GAS DOHC Turbocharged |
| 2011 | Mazda | 3 | S Hatchback 4-Door | 2.5L 2488CC 152Cu. In. l4 GAS DOHC Naturally Aspirated |
| 2011 | Mazda | 3 | S Sedan 4-Door | 2.5L 2488CC 152Cu. In. l4 GAS DOHC Naturally Aspirated |
| 2011 | Mazda | 3 | Sport GS Hatchback 4-Door | 2.5L 2488CC 152Cu. In. l4 GAS DOHC Naturally Aspirated |
| 2011 | Mazda | 3 | Sport GT Hatchback 4-Door | 2.5L 2488CC 152Cu. In. l4 GAS DOHC Naturally Aspirated |
| 2011 | Mazda | 3 | Sport GX Hatchback 4-Door | 2.0L 2000CC 122Cu. In. l4 GAS DOHC Naturally Aspirated |
| 2011 | Mazda | 6 | GS Sedan 4-Door | 2.5L 2488CC 152Cu. In. l4 GAS DOHC Naturally Aspirated |
| 2011 | Mazda | 6 | GT Sedan 4-Door | 3.7L 3726CC 227Cu. In. V6 GAS DOHC Naturally Aspirated |
| 2011 | Mazda | 6 | i Sedan 4-Door | 2.5L 2488CC 152Cu. In. l4 GAS DOHC Naturally Aspirated |
| 2011 | Mazda | 6 | S Sedan 4-Door | 3.7L 3726CC 227Cu. In. V6 GAS DOHC Naturally Aspirated |
| 2011 | Mazda | MX-5 Miata | Grand Touring Convertible 2-Door | 2.0L 2000CC 122Cu. In. l4 GAS DOHC Naturally Aspirated |
| 2011 | Mazda | MX-5 Miata | GS Convertible 2-Door | 2.0L 2000CC 122Cu. In. l4 GAS DOHC Naturally Aspirated |
| 2011 | Mazda | MX-5 Miata | GT Convertible 2-Door | 2.0L 2000CC 122Cu. In. l4 GAS DOHC Naturally Aspirated |
| 2011 | Mazda | MX-5 Miata | GX Convertible 2-Door | 2.0L 2000CC 122Cu. In. l4 GAS DOHC Naturally Aspirated |
| 2011 | Mazda | MX-5 Miata | Special Edition Convertible 2-Door | 2.0L 2000CC 122Cu. In. l4 GAS DOHC Naturally Aspirated |
| 2011 | Mazda | MX-5 Miata | Sport Convertible 2-Door | 2.0L 2000CC 122Cu. In. l4 GAS DOHC Naturally Aspirated |
| 2011 | Mazda | MX-5 Miata | Touring Convertible 2-Door | 2.0L 2000CC 122Cu. In. l4 GAS DOHC Naturally Aspirated |
| 2011 | Mazda | RX-8 | Grand Touring Coupe 4-Door | 1.3L 1308CC R2 GAS Naturally Aspirated |
| 2011 | Mazda | RX-8 | GT Coupe 4-Door | 1.3L 1308CC R2 GAS Naturally Aspirated |
| 2011 | Mazda | RX-8 | R3 Coupe 4-Door | 1.3L 1308CC R2 GAS Naturally Aspirated |
| 2011 | Mazda | RX-8 | Sport Coupe 4-Door | 1.3L 1308CC R2 GAS Naturally Aspirated |
| 2011 | Mitsubishi | Eclipse | GS Hatchback 2-Door | 2.4L 2378CC l4 GAS SOHC Naturally Aspirated |
| 2011 | Mitsubishi | Eclipse | GS Sport Hatchback 2-Door | 2.4L 2378CC l4 GAS SOHC Naturally Aspirated |
| 2011 | Mitsubishi | Eclipse | GT Coupe 2-Door | 3.8L 3828CC 234Cu. In. V6 GAS SOHC Naturally Aspirated |
| 2011 | Mitsubishi | Eclipse | GT Hatchback 2-Door | 3.8L 3828CC 230Cu. In. V6 GAS SOHC Naturally Aspirated |
| 2011 | Mitsubishi | Eclipse | GT-P Hatchback 2-Door | 3.8L 3828CC 230Cu. In. V6 GAS SOHC Naturally Aspirated |
| 2011 | Mitsubishi | Eclipse | Spyder GS Convertible 2-Door | 2.4L 2378CC l4 GAS SOHC Naturally Aspirated |
| 2011 | Mitsubishi | Eclipse | Spyder GT Convertible 2-Door | 3.8L 3828CC 230Cu. In. V6 GAS SOHC Naturally Aspirated |
| 2011 | Mitsubishi | Eclipse | Spyder GT-P Convertible 2-Door | 3.8L 3828CC 230Cu. In. V6 GAS SOHC Naturally Aspirated |
| 2011 | Mitsubishi | Galant | ES Sedan 4-Door | 2.4L 2378CC l4 GAS SOHC Naturally Aspirated |
| 2011 | Mitsubishi | Galant | FE Sedan 4-Door | 2.4L 2378CC l4 GAS SOHC Naturally Aspirated |
| 2011 | Mitsubishi | Galant | SE Sedan 4-Door | 2.4L 2378CC l4 GAS SOHC Naturally Aspirated |
| 2011 | Nissan | 370Z | Base Convertible 2-Door | 3.7L 3696CC V6 GAS DOHC Naturally Aspirated |
| 2011 | Nissan | 370Z | Base Coupe 2-Door | 3.7L 3696CC V6 GAS DOHC Naturally Aspirated |
| 2011 | Nissan | 370Z | Nismo Coupe 2-Door | 3.7L 3696CC V6 GAS DOHC Naturally Aspirated |
| 2011 | Nissan | 370Z | Touring Convertible 2-Door | 3.7L 3696CC V6 GAS DOHC Naturally Aspirated |
| 2011 | Nissan | 370Z | Touring Coupe 2-Door | 3.7L 3696CC V6 GAS DOHC Naturally Aspirated |
| 2011 | Nissan | Altima | Base Coupe 2-Door | 3.5L 3498CC 213Cu. In. V6 GAS DOHC Naturally Aspirated |
| 2011 | Nissan | Altima | Base Sedan 4-Door | 2.5L 2488CC 152Cu. In. l4 GAS DOHC Naturally Aspirated |
| 2011 | Nissan | Altima | Hybrid Sedan 4-Door | 2.5L 2488CC 152Cu. In. l4 ELECTRIC/GAS DOHC Naturally Aspirated |
| 2011 | Nissan | Altima | S Coupe 2-Door | 2.5L 2488CC 152Cu. In. l4 GAS DOHC Naturally Aspirated |
| 2011 | Nissan | Altima | S Sedan 4-Door | 2.5L 2488CC 152Cu. In. l4 GAS DOHC Naturally Aspirated |
| 2011 | Nissan | Altima | SL Sedan 4-Door | 2.5L 2488CC 152Cu. In. l4 GAS DOHC Naturally Aspirated |
| 2011 | Nissan | Altima | SR Coupe 2-Door | 3.5L 3498CC V6 GAS DOHC Naturally Aspirated |
| 2011 | Nissan | Altima | SR Sedan 4-Door | 3.5L 3498CC V6 GAS DOHC Naturally Aspirated |
| 2011 | Nissan | Maxima | Base Sedan 4-Door | 3.5L 3498CC 213Cu. In. V6 GAS DOHC Naturally Aspirated |
| 2011 | Nissan | Maxima | S Sedan 4-Door | 3.5L 3498CC V6 GAS DOHC Naturally Aspirated |
| 2011 | Nissan | Maxima | SV Sedan 4-Door | 3.5L 3498CC V6 GAS DOHC Naturally Aspirated |
| 2011 | Nissan | Sentra | Base Sedan 4-Door | 2.0L 1997CC 122Cu. In. l4 GAS DOHC Naturally Aspirated |
| 2011 | Nissan | Sentra | Custom Sedan 4-Door | 2.0L 1997CC 122Cu. In. l4 GAS DOHC Naturally Aspirated |
| 2011 | Nissan | Sentra | Elite Sedan 4-Door | 2.0L 1997CC 122Cu. In. l4 GAS DOHC Naturally Aspirated |
| 2011 | Nissan | Sentra | Emotion Sedan 4-Door | 2.0L 1997CC 122Cu. In. l4 GAS DOHC Naturally Aspirated |
| 2011 | Nissan | Sentra | S Sedan 4-Door | 2.0L 1997CC 122Cu. In. l4 GAS DOHC Naturally Aspirated |
| 2011 | Nissan | Sentra | SE-R Sedan 4-Door | 2.5L 2488CC 152Cu. In. l4 GAS DOHC Naturally Aspirated |
| 2011 | Nissan | Sentra | SE-R Spec V Sedan 4-Door | 2.5L 2488CC 152Cu. In. l4 GAS DOHC Naturally Aspirated |
| 2011 | Nissan | Sentra | SL Sedan 4-Door | 2.0L 1997CC 122Cu. In. l4 GAS DOHC Naturally Aspirated |
| 2011 | Nissan | Sentra | SR Sedan 4-Door | 2.0L 1997CC 122Cu. In. l4 GAS DOHC Naturally Aspirated |
| 2010 | Infiniti | G37 | Base Convertible 2-Door | 3.7L 3696CC V6 GAS DOHC Naturally Aspirated |
| 2010 | Infiniti | G37 | Base Coupe 2-Door | 3.7L 3696CC V6 GAS DOHC Naturally Aspirated |
| 2010 | Infiniti | G37 | Base Sedan 4-Door | 3.7L 3696CC V6 GAS DOHC Naturally Aspirated |
| 2010 | Infiniti | G37 | Journey Convertible 2-Door | 3.7L 3696CC V6 GAS DOHC Naturally Aspirated |
| 2010 | Infiniti | G37 | Journey Coupe 2-Door | 3.7L 3696CC V6 GAS DOHC Naturally Aspirated |
| 2010 | Infiniti | G37 | Journey Sedan 4-Door | 3.7L 3696CC V6 GAS DOHC Naturally Aspirated |
| 2010 | Infiniti | G37 | Sport Convertible 2-Door | 3.7L 3696CC V6 GAS DOHC Naturally Aspirated |
| 2010 | Infiniti | G37 | Sport Coupe 2-Door | 3.7L 3696CC V6 GAS DOHC Naturally Aspirated |
| 2010 | Infiniti | G37 | Sport Sedan 4-Door | 3.7L 3696CC V6 GAS DOHC Naturally Aspirated |
| 2010 | Infiniti | G37 | X Coupe 2-Door | 3.7L 3696CC V6 GAS DOHC Naturally Aspirated |
| 2010 | Infiniti | G37 | X Sedan 4-Door | 3.7L 3696CC V6 GAS DOHC Naturally Aspirated |
| 2010 | Lexus | GS350 | Base Sedan 4-Door | 3.5L 3456CC V6 GAS DOHC Naturally Aspirated |
| 2010 | Lexus | IS350 | Base Sedan 4-Door | 3.5L 3456CC V6 GAS DOHC Naturally Aspirated |
| 2010 | Lexus | IS350 | C Convertible 2-Door | 3.5L 3456CC V6 GAS DOHC Naturally Aspirated |
| 2010 | Mazda | 3 | Grand Touring Hatchback 4-Door | 2.3L 2260CC l4 GAS DOHC Turbocharged |
| 2010 | Mazda | 3 | GS Hatchback 4-Door | 2.0L 2000CC 122Cu. In. l4 GAS DOHC Naturally Aspirated |
| 2010 | Mazda | 3 | GS Sedan 4-Door | 2.0L 2000CC 122Cu. In. l4 GAS DOHC Naturally Aspirated |
| 2010 | Mazda | 3 | GT Hatchback 4-Door | 2.5L 2488CC 152Cu. In. l4 GAS DOHC Naturally Aspirated |
| 2010 | Mazda | 3 | GT Sedan 4-Door | 2.5L 2488CC 152Cu. In. l4 GAS DOHC Naturally Aspirated |
| 2010 | Mazda | 3 | GX Hatchback 4-Door | 2.0L 2000CC 122Cu. In. l4 GAS DOHC Naturally Aspirated |
| 2010 | Mazda | 3 | GX Sedan 4-Door | 2.0L 2000CC 122Cu. In. l4 GAS DOHC Naturally Aspirated |
| 2010 | Mazda | 3 | i Sedan 4-Door | 2.0L 2000CC 122Cu. In. l4 GAS DOHC Naturally Aspirated |
| 2010 | Mazda | 3 | I Touring Sedan 4-Door | 2.0L 1999CC 122Cu. In. l4 GAS DOHC Naturally Aspirated |
| 2010 | Mazda | 3 | Mazdaspeed Hatchback 4-Door | 2.3L 2260CC l4 GAS DOHC Turbocharged |
| 2010 | Mazda | 3 | S Hatchback 4-Door | 2.5L 2488CC 152Cu. In. l4 GAS DOHC Naturally Aspirated |
| 2010 | Mazda | 3 | S Sedan 4-Door | 2.5L 2488CC 152Cu. In. l4 GAS DOHC Naturally Aspirated |
| 2010 | Mazda | 5 | Grand Touring Mini Passenger Van 4-Door | 2.3L 2260CC l4 GAS DOHC Naturally Aspirated |
| 2010 | Mazda | 5 | GS Mini Passenger Van 4-Door | 2.3L 2260CC l4 GAS DOHC Naturally Aspirated |
| 2010 | Mazda | 5 | GT Mini Passenger Van 4-Door | 2.3L 2260CC l4 GAS DOHC Naturally Aspirated |
| 2010 | Mazda | 5 | Sport Mini Passenger Van 4-Door | 2.3L 2260CC l4 GAS DOHC Naturally Aspirated |
| 2010 | Mazda | 5 | Touring Mini Passenger Van 4-Door | 2.3L 2260CC l4 GAS DOHC Naturally Aspirated |
| 2010 | Mazda | 6 | GS Sedan 4-Door | 2.5L 2488CC 152Cu. In. l4 GAS DOHC Naturally Aspirated |
| 2010 | Mazda | 6 | GT Sedan 4-Door | 2.5L 2488CC 152Cu. In. l4 GAS DOHC Naturally Aspirated |
| 2010 | Mazda | 6 | i Sedan 4-Door | 2.5L 2488CC 152Cu. In. l4 GAS DOHC Naturally Aspirated |
| 2010 | Mazda | 6 | S Sedan 4-Door | 3.7L 3726CC 227Cu. In. V6 GAS DOHC Naturally Aspirated |
| 2010 | Mazda | MX-5 Miata | Grand Touring Convertible 2-Door | 2.0L 2000CC 122Cu. In. l4 GAS DOHC Naturally Aspirated |
| 2010 | Mazda | MX-5 Miata | GS Convertible 2-Door | 2.0L 2000CC 122Cu. In. l4 GAS DOHC Naturally Aspirated |
| 2010 | Mazda | MX-5 Miata | GT Convertible 2-Door | 2.0L 2000CC 122Cu. In. l4 GAS DOHC Naturally Aspirated |
| 2010 | Mazda | MX-5 Miata | GX Convertible 2-Door | 2.0L 2000CC 122Cu. In. l4 GAS DOHC Naturally Aspirated |
| 2010 | Mazda | MX-5 Miata | Sport Convertible 2-Door | 2.0L 2000CC 122Cu. In. l4 GAS DOHC Naturally Aspirated |
| 2010 | Mazda | MX-5 Miata | Touring Convertible 2-Door | 2.0L 2000CC 122Cu. In. l4 GAS DOHC Naturally Aspirated |
| 2010 | Mazda | RX-8 | Grand Touring Coupe 4-Door | 1.3L 1308CC R2 GAS Naturally Aspirated |
| 2010 | Mazda | RX-8 | GT Coupe 4-Door | 1.3L 1308CC R2 GAS Naturally Aspirated |
| 2010 | Mazda | RX-8 | R3 Coupe 4-Door | 1.3L 1308CC R2 GAS Naturally Aspirated |
| 2010 | Mazda | RX-8 | Sport Coupe 4-Door | 1.3L 1308CC R2 GAS Naturally Aspirated |
| 2010 | Mitsubishi | Eclipse | GS Hatchback 2-Door | 2.4L 2378CC l4 GAS SOHC Naturally Aspirated |
| 2010 | Mitsubishi | Eclipse | GS Sport Hatchback 2-Door | 2.4L 2378CC l4 GAS SOHC Naturally Aspirated |
| 2010 | Mitsubishi | Eclipse | GT Hatchback 2-Door | 3.8L 3828CC 230Cu. In. V6 GAS SOHC Naturally Aspirated |
| 2010 | Mitsubishi | Eclipse | Spyder GS Convertible 2-Door | 2.4L 2378CC l4 GAS SOHC Naturally Aspirated |
| 2010 | Mitsubishi | Eclipse | Spyder GT Convertible 2-Door | 3.8L 3828CC 230Cu. In. V6 GAS SOHC Naturally Aspirated |
| 2010 | Mitsubishi | Galant | ES Sedan 4-Door | 2.4L 2378CC l4 GAS SOHC Naturally Aspirated |
| 2010 | Mitsubishi | Galant | SE Sedan 4-Door | 2.4L 2378CC l4 GAS SOHC Naturally Aspirated |
| 2010 | Nissan | 370Z | 40th Anniversary Edition Coupe 2-Door | 3.7L 3696CC V6 GAS DOHC Naturally Aspirated |
| 2010 | Nissan | 370Z | Base Convertible 2-Door | 3.7L 3696CC V6 GAS DOHC Naturally Aspirated |
| 2010 | Nissan | 370Z | Base Coupe 2-Door | 3.7L 3696CC V6 GAS DOHC Naturally Aspirated |
| 2010 | Nissan | 370Z | Nismo Coupe 2-Door | 3.7L 3696CC V6 GAS DOHC Naturally Aspirated |
| 2010 | Nissan | 370Z | Touring Convertible 2-Door | 3.7L 3696CC V6 GAS DOHC Naturally Aspirated |
| 2010 | Nissan | 370Z | Touring Coupe 2-Door | 3.7L 3696CC V6 GAS DOHC Naturally Aspirated |
| 2010 | Nissan | Altima | Base Coupe 2-Door | 3.5L 3498CC 213Cu. In. V6 GAS DOHC Naturally Aspirated |
| 2010 | Nissan | Altima | Base Sedan 4-Door | 2.5L 2488CC 152Cu. In. l4 GAS DOHC Naturally Aspirated |
| 2010 | Nissan | Altima | Hybrid Sedan 4-Door | 2.5L 2488CC 152Cu. In. l4 ELECTRIC/GAS DOHC Naturally Aspirated |
| 2010 | Nissan | Altima | S Coupe 2-Door | 2.5L 2488CC 152Cu. In. l4 GAS DOHC Naturally Aspirated |
| 2010 | Nissan | Altima | S Sedan 4-Door | 2.5L 2488CC 152Cu. In. l4 GAS DOHC Naturally Aspirated |
| 2010 | Nissan | Altima | SL Sedan 4-Door | 2.5L 2488CC 152Cu. In. l4 GAS DOHC Naturally Aspirated |
| 2010 | Nissan | Altima | SR Coupe 2-Door | 3.5L 3498CC V6 GAS DOHC Naturally Aspirated |
| 2010 | Nissan | Altima | SR Sedan 4-Door | 3.5L 3498CC V6 GAS DOHC Naturally Aspirated |
| 2010 | Nissan | Maxima | Base Sedan 4-Door | 3.5L 3498CC 213Cu. In. V6 GAS DOHC Naturally Aspirated |
| 2010 | Nissan | Maxima | S Sedan 4-Door | 3.5L 3498CC V6 GAS DOHC Naturally Aspirated |
| 2010 | Nissan | Maxima | SV Sedan 4-Door | 3.5L 3498CC V6 GAS DOHC Naturally Aspirated |
| 2010 | Nissan | Sentra | Base Sedan 4-Door | 2.0L 1997CC 122Cu. In. l4 GAS DOHC Naturally Aspirated |
| 2010 | Nissan | Sentra | Custom Sedan 4-Door | 2.0L 1997CC 122Cu. In. l4 GAS DOHC Naturally Aspirated |
| 2010 | Nissan | Sentra | Emotion Sedan 4-Door | 2.0L 1997CC 122Cu. In. l4 GAS DOHC Naturally Aspirated |
| 2010 | Nissan | Sentra | Luxury Sedan 4-Door | 2.0L 1997CC 122Cu. In. l4 GAS DOHC Naturally Aspirated |
| 2010 | Nissan | Sentra | Premium Sedan 4-Door | 2.0L 1997CC 122Cu. In. l4 GAS DOHC Naturally Aspirated |
| 2010 | Nissan | Sentra | S Sedan 4-Door | 2.0L 1997CC 122Cu. In. l4 GAS DOHC Naturally Aspirated |
| 2010 | Nissan | Sentra | SE-R Sedan 4-Door | 2.5L 2488CC 152Cu. In. l4 GAS DOHC Naturally Aspirated |
| 2010 | Nissan | Sentra | SE-R Spec V Sedan 4-Door | 2.5L 2488CC 152Cu. In. l4 GAS DOHC Naturally Aspirated |
| 2010 | Nissan | Sentra | SL Sedan 4-Door | 2.0L 1997CC 122Cu. In. l4 GAS DOHC Naturally Aspirated |
| 2010 | Nissan | Sentra | SR Sedan 4-Door | 2.0L 1997CC 122Cu. In. l4 GAS DOHC Naturally Aspirated |
| 2009 | Infiniti | G37 | Base Convertible 2-Door | 3.7L 3696CC V6 GAS DOHC Naturally Aspirated |
| 2009 | Infiniti | G37 | Base Coupe 2-Door | 3.7L 3696CC V6 GAS DOHC Naturally Aspirated |
| 2009 | Infiniti | G37 | Base Sedan 4-Door | 3.7L 3696CC V6 GAS DOHC Naturally Aspirated |
| 2009 | Infiniti | G37 | Journey Coupe 2-Door | 3.7L 3696CC V6 GAS DOHC Naturally Aspirated |
| 2009 | Infiniti | G37 | Journey Sedan 4-Door | 3.7L 3696CC V6 GAS DOHC Naturally Aspirated |
| 2009 | Infiniti | G37 | Sport Convertible 2-Door | 3.7L 3696CC V6 GAS DOHC Naturally Aspirated |
| 2009 | Infiniti | G37 | Sport Coupe 2-Door | 3.7L 3696CC V6 GAS DOHC Naturally Aspirated |
| 2009 | Infiniti | G37 | Sport Sedan 4-Door | 3.7L 3696CC V6 GAS DOHC Naturally Aspirated |
| 2009 | Infiniti | G37 | X Coupe 2-Door | 3.7L 3696CC V6 GAS DOHC Naturally Aspirated |
| 2009 | Infiniti | G37 | X Sedan 4-Door | 3.7L 3696CC V6 GAS DOHC Naturally Aspirated |
| 2009 | Lexus | GS350 | Base Sedan 4-Door | 3.5L 3456CC V6 GAS DOHC Naturally Aspirated |
| 2009 | Lexus | IS350 | Base Sedan 4-Door | 3.5L 3456CC V6 GAS DOHC Naturally Aspirated |
| 2009 | Mazda | 3 | GS Hatchback 4-Door | 2.0L 2000CC 122Cu. In. l4 GAS DOHC Naturally Aspirated |
| 2009 | Mazda | 3 | GS Sedan 4-Door | 2.0L 2000CC 122Cu. In. l4 GAS DOHC Naturally Aspirated |
| 2009 | Mazda | 3 | GT Hatchback 4-Door | 2.3L 2260CC l4 GAS DOHC Naturally Aspirated |
| 2009 | Mazda | 3 | GT Sedan 4-Door | 2.3L 2260CC l4 GAS DOHC Naturally Aspirated |
| 2009 | Mazda | 3 | GX Hatchback 4-Door | 2.0L 2000CC 122Cu. In. l4 GAS DOHC Naturally Aspirated |
| 2009 | Mazda | 3 | GX Sedan 4-Door | 2.0L 2000CC 122Cu. In. l4 GAS DOHC Naturally Aspirated |
| 2009 | Mazda | 3 | i Sedan 4-Door | 2.0L 2000CC 122Cu. In. l4 GAS DOHC Naturally Aspirated |
| 2009 | Mazda | 3 | Mazdaspeed Hatchback 4-Door | 2.3L 2260CC l4 GAS DOHC Turbocharged |
| 2009 | Mazda | 3 | S Hatchback 4-Door | 2.3L 2260CC l4 GAS DOHC Naturally Aspirated |
| 2009 | Mazda | 3 | S Sedan 4-Door | 2.3L 2260CC l4 GAS DOHC Naturally Aspirated |
| 2009 | Mazda | 5 | Grand Touring Mini Passenger Van 4-Door | 2.3L 2260CC l4 GAS DOHC Naturally Aspirated |
| 2009 | Mazda | 5 | GS Mini Passenger Van 4-Door | 2.3L 2260CC l4 GAS DOHC Naturally Aspirated |
| 2009 | Mazda | 5 | GT Mini Passenger Van 4-Door | 2.3L 2260CC l4 GAS DOHC Naturally Aspirated |
| 2009 | Mazda | 5 | Sport Mini Passenger Van 4-Door | 2.3L 2260CC l4 GAS DOHC Naturally Aspirated |
| 2009 | Mazda | 5 | Touring Mini Passenger Van 4-Door | 2.3L 2260CC l4 GAS DOHC Naturally Aspirated |
| 2009 | Mazda | 6 | GS Sedan 4-Door | 2.5L 2488CC 152Cu. In. l4 GAS DOHC Naturally Aspirated |
| 2009 | Mazda | 6 | GT Sedan 4-Door | 2.5L 2488CC 152Cu. In. l4 GAS DOHC Naturally Aspirated |
| 2009 | Mazda | 6 | i Sedan 4-Door | 2.5L 2488CC 152Cu. In. l4 GAS DOHC Naturally Aspirated |
| 2009 | Mazda | 6 | S Sedan 4-Door | 3.7L 3726CC 227Cu. In. V6 GAS DOHC Naturally Aspirated |
| 2009 | Mazda | MX-5 Miata | Grand Touring Convertible 2-Door | 2.0L 2000CC 122Cu. In. l4 GAS DOHC Naturally Aspirated |
| 2009 | Mazda | MX-5 Miata | GS Convertible 2-Door | 2.0L 2000CC 122Cu. In. l4 GAS DOHC Naturally Aspirated |
| 2009 | Mazda | MX-5 Miata | GT Convertible 2-Door | 2.0L 2000CC 122Cu. In. l4 GAS DOHC Naturally Aspirated |
| 2009 | Mazda | MX-5 Miata | GX Convertible 2-Door | 2.0L 2000CC 122Cu. In. l4 GAS DOHC Naturally Aspirated |
| 2009 | Mazda | MX-5 Miata | Sport Convertible 2-Door | 2.0L 2000CC 122Cu. In. l4 GAS DOHC Naturally Aspirated |
| 2009 | Mazda | MX-5 Miata | SV Convertible 2-Door | 2.0L 2000CC 122Cu. In. l4 GAS DOHC Naturally Aspirated |
| 2009 | Mazda | MX-5 Miata | Touring Convertible 2-Door | 2.0L 2000CC 122Cu. In. l4 GAS DOHC Naturally Aspirated |
| 2009 | Mazda | RX-8 | Grand Touring Coupe 4-Door | 1.3L 1308CC R2 GAS Naturally Aspirated |
| 2009 | Mazda | RX-8 | GS Coupe 4-Door | 1.3L 1308CC R2 GAS Naturally Aspirated |
| 2009 | Mazda | RX-8 | GT Coupe 4-Door | 1.3L 1308CC R2 GAS Naturally Aspirated |
| 2009 | Mazda | RX-8 | R3 Coupe 4-Door | 1.3L 1308CC R2 GAS Naturally Aspirated |
| 2009 | Mazda | RX-8 | Sport Coupe 4-Door | 1.3L 1308CC R2 GAS Naturally Aspirated |
| 2009 | Mazda | RX-8 | Touring Coupe 4-Door | 1.3L 1308CC R2 GAS Naturally Aspirated |
| 2009 | Mitsubishi | Eclipse | GS Hatchback 2-Door | 2.4L 2378CC l4 GAS SOHC Naturally Aspirated |
| 2009 | Mitsubishi | Eclipse | GT Coupe 2-Door | 3.8L 3828CC 230Cu. In. V6 GAS SOHC Naturally Aspirated |
| 2009 | Mitsubishi | Eclipse | GT Hatchback 2-Door | 3.8L 3828CC 230Cu. In. V6 GAS SOHC Naturally Aspirated |
| 2009 | Mitsubishi | Eclipse | GT-P Hatchback 2-Door | 3.8L 3828CC 230Cu. In. V6 GAS SOHC Naturally Aspirated |
| 2009 | Mitsubishi | Eclipse | Spyder GS Convertible 2-Door | 2.4L 2378CC l4 GAS SOHC Naturally Aspirated |
| 2009 | Mitsubishi | Eclipse | Spyder GT Convertible 2-Door | 3.8L 3828CC 230Cu. In. V6 GAS SOHC Naturally Aspirated |
| 2009 | Mitsubishi | Eclipse | Spyder GT-P Convertible 2-Door | 3.8L 3828CC 230Cu. In. V6 GAS SOHC Naturally Aspirated |
| 2009 | Mitsubishi | Galant | ES Diamond Sedan 4-Door | 2.4L 2378CC l4 GAS SOHC Naturally Aspirated |
| 2009 | Mitsubishi | Galant | ES Sedan 4-Door | 2.4L 2378CC l4 GAS SOHC Naturally Aspirated |
| 2009 | Mitsubishi | Galant | GT Sedan 4-Door | 3.8L 3828CC 230Cu. In. V6 GAS SOHC Naturally Aspirated |
| 2009 | Mitsubishi | Galant | Ralliart Sedan 4-Door | 3.8L 3828CC 230Cu. In. V6 GAS SOHC Naturally Aspirated |
| 2009 | Mitsubishi | Galant | Sport Edition Sedan 4-Door | 2.4L 2378CC l4 GAS SOHC Naturally Aspirated |
| 2009 | Mitsubishi | Galant | Sport V6 Sedan 4-Door | 3.8L 3828CC 230Cu. In. V6 GAS SOHC Naturally Aspirated |
| 2009 | Nissan | 350Z | Enthusiast Convertible 2-Door | 3.5L 3498CC V6 GAS DOHC Naturally Aspirated |
| 2009 | Nissan | 350Z | Grand Touring Convertible 2-Door | 3.5L 3498CC V6 GAS DOHC Naturally Aspirated |
| 2009 | Nissan | 350Z | Touring Convertible 2-Door | 3.5L 3498CC V6 GAS DOHC Naturally Aspirated |
| 2009 | Nissan | 370Z | Base Coupe 2-Door | 3.7L 3696CC V6 GAS DOHC Naturally Aspirated |
| 2009 | Nissan | 370Z | Nismo Coupe 2-Door | 3.7L 3696CC V6 GAS DOHC Naturally Aspirated |
| 2009 | Nissan | 370Z | Touring Coupe 2-Door | 3.7L 3696CC V6 GAS DOHC Naturally Aspirated |
| 2009 | Nissan | Altima | Base Sedan 4-Door | 2.5L 2488CC 152Cu. In. l4 GAS DOHC Naturally Aspirated |
| 2009 | Nissan | Altima | Coupe Coupe 2-Door | 2.5L 2488CC 152Cu. In. l4 GAS DOHC Naturally Aspirated |
| 2009 | Nissan | Altima | Coupe Coupe 2-Door | 3.5L 3498CC V6 GAS DOHC Naturally Aspirated |
| 2009 | Nissan | Altima | Hybrid Sedan 4-Door | 2.5L 2488CC 152Cu. In. l4 ELECTRIC/GAS DOHC Naturally Aspirated |
| 2009 | Nissan | Altima | S Coupe 2-Door | 2.5L 2488CC 152Cu. In. l4 GAS DOHC Naturally Aspirated |
| 2009 | Nissan | Altima | S Sedan 4-Door | 2.5L 2488CC 152Cu. In. l4 GAS DOHC Naturally Aspirated |
| 2009 | Nissan | Altima | SE Coupe 2-Door | 3.5L 3498CC V6 GAS DOHC Naturally Aspirated |
| 2009 | Nissan | Altima | SE Sedan 4-Door | 3.5L 3498CC V6 GAS DOHC Naturally Aspirated |
| 2009 | Nissan | Altima | SL Sedan 4-Door | 3.5L 3498CC V6 GAS DOHC Naturally Aspirated |
| 2009 | Nissan | Maxima | GXE Sport Sedan 4-Door | 3.5L 3498CC V6 GAS DOHC Naturally Aspirated |
| 2009 | Nissan | Maxima | S Sedan 4-Door | 3.5L 3498CC V6 GAS DOHC Naturally Aspirated |
| 2009 | Nissan | Maxima | SV Sedan 4-Door | 3.5L 3498CC V6 GAS DOHC Naturally Aspirated |
| 2009 | Nissan | Maxima | Tracking Sedan 4-Door | 3.5L 3498CC V6 GAS DOHC Naturally Aspirated |
| 2009 | Nissan | Sentra | Base Sedan 4-Door | 2.0L 1997CC 122Cu. In. l4 GAS DOHC Naturally Aspirated |
| 2009 | Nissan | Sentra | Custom Sedan 4-Door | 2.0L 1997CC 122Cu. In. l4 GAS DOHC Naturally Aspirated |
| 2009 | Nissan | Sentra | Emotion Sedan 4-Door | 2.0L 1997CC 122Cu. In. l4 GAS DOHC Naturally Aspirated |
| 2009 | Nissan | Sentra | Luxury Sedan 4-Door | 2.0L 1997CC 122Cu. In. l4 GAS DOHC Naturally Aspirated |
| 2009 | Nissan | Sentra | Premium Sedan 4-Door | 2.0L 1997CC 122Cu. In. l4 GAS DOHC Naturally Aspirated |
| 2009 | Nissan | Sentra | S Sedan 4-Door | 2.0L 1997CC 122Cu. In. l4 GAS DOHC Naturally Aspirated |
| 2009 | Nissan | Sentra | SE-R Sedan 4-Door | 2.5L 2488CC 152Cu. In. l4 GAS DOHC Naturally Aspirated |
| 2009 | Nissan | Sentra | SE-R Spec V Sedan 4-Door | 2.5L 2488CC 152Cu. In. l4 GAS DOHC Naturally Aspirated |
| 2009 | Nissan | Sentra | SL Sedan 4-Door | 2.0L 1997CC 122Cu. In. l4 GAS DOHC Naturally Aspirated |
| 2009 | Nissan | Sentra | SR Sedan 4-Door | 2.0L 1997CC 122Cu. In. l4 GAS DOHC Naturally Aspirated |
| 2008 | Infiniti | G35 | Base Sedan 4-Door | 3.5L 3498CC V6 GAS DOHC Naturally Aspirated |
| 2008 | Infiniti | G35 | Journey Sedan 4-Door | 3.5L 3498CC V6 GAS DOHC Naturally Aspirated |
| 2008 | Infiniti | G35 | Sport Sedan 4-Door | 3.5L 3498CC V6 GAS DOHC Naturally Aspirated |
| 2008 | Infiniti | G35 | X Sedan 4-Door | 3.5L 3498CC V6 GAS DOHC Naturally Aspirated |
| 2008 | Infiniti | G35 | X Sport Sedan 4-Door | 3.5L 3498CC V6 GAS DOHC Naturally Aspirated |
| 2008 | Infiniti | G37 | Base Coupe 2-Door | 3.7L 3696CC V6 GAS DOHC Naturally Aspirated |
| 2008 | Infiniti | G37 | Journey Coupe 2-Door | 3.7L 3696CC V6 GAS DOHC Naturally Aspirated |
| 2008 | Infiniti | G37 | Sport Coupe 2-Door | 3.7L 3696CC V6 GAS DOHC Naturally Aspirated |
| 2008 | Lexus | GS350 | Base Sedan 4-Door | 3.5L 3456CC V6 GAS DOHC Naturally Aspirated |
| 2008 | Lexus | IS350 | Base Sedan 4-Door | 3.5L 3456CC V6 GAS DOHC Naturally Aspirated |
| 2008 | Mazda | 3 | GS Sedan 4-Door | 2.0L 2000CC 122Cu. In. l4 GAS DOHC Naturally Aspirated |
| 2008 | Mazda | 3 | GT Hatchback 4-Door | 2.3L 2260CC l4 GAS DOHC Naturally Aspirated |
| 2008 | Mazda | 3 | GT Sedan 4-Door | 2.3L 2260CC l4 GAS DOHC Naturally Aspirated |
| 2008 | Mazda | 3 | GX Sedan 4-Door | 2.0L 2000CC 122Cu. In. l4 GAS DOHC Naturally Aspirated |
| 2008 | Mazda | 3 | i Sedan 4-Door | 2.0L 2000CC 122Cu. In. l4 GAS DOHC Naturally Aspirated |
| 2008 | Mazda | 3 | Mazdaspeed Hatchback 4-Door | 2.3L 2260CC l4 GAS DOHC Turbocharged |
| 2008 | Mazda | 3 | S Hatchback 4-Door | 2.3L 2260CC l4 GAS DOHC Naturally Aspirated |
| 2008 | Mazda | 3 | S Sedan 4-Door | 2.3L 2260CC l4 GAS DOHC Naturally Aspirated |
| 2008 | Mazda | 5 | Grand Touring Mini Passenger Van 4-Door | 2.3L 2260CC l4 GAS DOHC Naturally Aspirated |
| 2008 | Mazda | 5 | GS Mini Passenger Van 4-Door | 2.3L 2260CC l4 GAS DOHC Naturally Aspirated |
| 2008 | Mazda | 5 | GT Mini Passenger Van 4-Door | 2.3L 2260CC l4 GAS DOHC Naturally Aspirated |
| 2008 | Mazda | 5 | Sport Mini Passenger Van 4-Door | 2.3L 2260CC l4 GAS DOHC Naturally Aspirated |
| 2008 | Mazda | 5 | Touring Mini Passenger Van 4-Door | 2.3L 2260CC l4 GAS DOHC Naturally Aspirated |
| 2008 | Mazda | 6 | GS Sedan 4-Door | 2.3L 2260CC l4 GAS DOHC Naturally Aspirated |
| 2008 | Mazda | 6 | GT Sedan 4-Door | 2.3L 2260CC l4 GAS DOHC Naturally Aspirated |
| 2008 | Mazda | 6 | i Sedan 4-Door | 2.3L 2260CC l4 GAS DOHC Naturally Aspirated |
| 2008 | Mazda | 6 | S Sedan 4-Door | 3.0L 2968CC 181Cu. In. V6 GAS DOHC Naturally Aspirated |
| 2008 | Mazda | MX-5 Miata | Grand Touring Convertible 2-Door | 2.0L 2000CC 122Cu. In. l4 GAS DOHC Naturally Aspirated |
| 2008 | Mazda | MX-5 Miata | GS Convertible 2-Door | 2.0L 2000CC 122Cu. In. l4 GAS DOHC Naturally Aspirated |
| 2008 | Mazda | MX-5 Miata | GT Convertible 2-Door | 2.0L 2000CC 122Cu. In. l4 GAS DOHC Naturally Aspirated |
| 2008 | Mazda | MX-5 Miata | GX Convertible 2-Door | 2.0L 2000CC 122Cu. In. l4 GAS DOHC Naturally Aspirated |
| 2008 | Mazda | MX-5 Miata | Sport Convertible 2-Door | 2.0L 2000CC 122Cu. In. l4 GAS DOHC Naturally Aspirated |
| 2008 | Mazda | MX-5 Miata | SV Convertible 2-Door | 2.0L 2000CC 122Cu. In. l4 GAS DOHC Naturally Aspirated |
| 2008 | Mazda | MX-5 Miata | Touring Convertible 2-Door | 2.0L 2000CC 122Cu. In. l4 GAS DOHC Naturally Aspirated |
| 2008 | Mazda | RX-8 | 40th Anniversary Edition Coupe 4-Door | 1.3L 1308CC R2 GAS Naturally Aspirated |
| 2008 | Mazda | RX-8 | Grand Touring Coupe 4-Door | 1.3L 1308CC R2 GAS Naturally Aspirated |
| 2008 | Mazda | RX-8 | GS Coupe 4-Door | 1.3L 1308CC R2 GAS Naturally Aspirated |
| 2008 | Mazda | RX-8 | GT Coupe 4-Door | 1.3L 1308CC R2 GAS Naturally Aspirated |
| 2008 | Mazda | RX-8 | Sport Coupe 4-Door | 1.3L 1308CC R2 GAS Naturally Aspirated |
| 2008 | Mazda | RX-8 | Touring Coupe 4-Door | 1.3L 1308CC R2 GAS Naturally Aspirated |
| 2008 | Mitsubishi | Eclipse | GS Hatchback 2-Door | 2.4L 2378CC l4 GAS SOHC Naturally Aspirated |
| 2008 | Mitsubishi | Eclipse | GT Convertible 2-Door | 3.8L 3828CC 230Cu. In. V6 GAS SOHC Naturally Aspirated |
| 2008 | Mitsubishi | Eclipse | GT Coupe 2-Door | 3.8L 3828CC 230Cu. In. V6 GAS SOHC Naturally Aspirated |
| 2008 | Mitsubishi | Eclipse | GT Hatchback 2-Door | 3.8L 3828CC 230Cu. In. V6 GAS SOHC Naturally Aspirated |
| 2008 | Mitsubishi | Eclipse | GT-P Hatchback 2-Door | 3.8L 3828CC 230Cu. In. V6 GAS SOHC Naturally Aspirated |
| 2008 | Mitsubishi | Eclipse | SE Hatchback 2-Door | 2.4L 2378CC l4 GAS SOHC Naturally Aspirated |
| 2008 | Mitsubishi | Eclipse | SE Hatchback 2-Door | 3.8L 3828CC 230Cu. In. V6 GAS SOHC Naturally Aspirated |
| 2008 | Mitsubishi | Eclipse | Spyder GS Convertible 2-Door | 2.4L 2378CC l4 GAS SOHC Naturally Aspirated |
| 2008 | Mitsubishi | Eclipse | Spyder GT Convertible 2-Door | 3.8L 3828CC 230Cu. In. V6 GAS SOHC Naturally Aspirated |
| 2008 | Mitsubishi | Eclipse | Spyder GT-P Convertible 2-Door | 3.8L 3828CC 230Cu. In. V6 GAS SOHC Naturally Aspirated |
| 2008 | Mitsubishi | Galant | DE Sedan 4-Door | 2.4L 2378CC l4 GAS SOHC Naturally Aspirated |
| 2008 | Mitsubishi | Galant | ES Diamond Sedan 4-Door | 2.4L 2378CC l4 GAS SOHC Naturally Aspirated |
| 2008 | Mitsubishi | Galant | ES Sedan 4-Door | 2.4L 2378CC l4 GAS SOHC Naturally Aspirated |
| 2008 | Mitsubishi | Galant | Ralliart Sedan 4-Door | 3.8L 3828CC 230Cu. In. V6 GAS SOHC Naturally Aspirated |
| 2008 | Nissan | 350Z | Base Coupe 2-Door | 3.5L 3498CC V6 GAS DOHC Naturally Aspirated |
| 2008 | Nissan | 350Z | Enthusiast Convertible 2-Door | 3.5L 3498CC V6 GAS DOHC Naturally Aspirated |
| 2008 | Nissan | 350Z | Enthusiast Coupe 2-Door | 3.5L 3498CC V6 GAS DOHC Naturally Aspirated |
| 2008 | Nissan | 350Z | Grand Touring Convertible 2-Door | 3.5L 3498CC V6 GAS DOHC Naturally Aspirated |
| 2008 | Nissan | 350Z | Grand Touring Coupe 2-Door | 3.5L 3498CC V6 GAS DOHC Naturally Aspirated |
| 2008 | Nissan | 350Z | Nismo Coupe 2-Door | 3.5L 3498CC V6 GAS DOHC Naturally Aspirated |
| 2008 | Nissan | 350Z | Touring Convertible 2-Door | 3.5L 3498CC V6 GAS DOHC Naturally Aspirated |
| 2008 | Nissan | 350Z | Touring Coupe 2-Door | 3.5L 3498CC V6 GAS DOHC Naturally Aspirated |
| 2008 | Nissan | Altima | Base Sedan 4-Door | 2.5L 2488CC 152Cu. In. l4 GAS DOHC Naturally Aspirated |
| 2008 | Nissan | Altima | Coupe Coupe 2-Door | 2.5L 2488CC 152Cu. In. l4 GAS DOHC Naturally Aspirated |
| 2008 | Nissan | Altima | Coupe Coupe 2-Door | 3.5L 3498CC V6 GAS DOHC Naturally Aspirated |
| 2008 | Nissan | Altima | Hybrid Sedan 4-Door | 2.5L 2488CC 152Cu. In. l4 ELECTRIC/GAS DOHC Naturally Aspirated |
| 2008 | Nissan | Altima | S Coupe 2-Door | 2.5L 2488CC 152Cu. In. l4 GAS DOHC Naturally Aspirated |
| 2008 | Nissan | Altima | S Coupe 2-Door | 3.5L 3498CC V6 GAS DOHC Naturally Aspirated |
| 2008 | Nissan | Altima | S Sedan 4-Door | 2.5L 2488CC 152Cu. In. l4 GAS DOHC Naturally Aspirated |
| 2008 | Nissan | Altima | S Sedan 4-Door | 3.5L 3498CC V6 GAS DOHC Naturally Aspirated |
| 2008 | Nissan | Altima | SE Coupe 2-Door | 3.5L 3498CC V6 GAS DOHC Naturally Aspirated |
| 2008 | Nissan | Altima | SE Sedan 4-Door | 3.5L 3498CC V6 GAS DOHC Naturally Aspirated |
| 2008 | Nissan | Altima | SL Sedan 4-Door | 2.5L 2488CC 152Cu. In. l4 GAS DOHC Naturally Aspirated |
| 2008 | Nissan | Altima | SL Sedan 4-Door | 3.5L 3498CC V6 GAS DOHC Naturally Aspirated |
| 2008 | Nissan | Maxima | SE Sedan 4-Door | 3.5L 3498CC V6 GAS DOHC Naturally Aspirated |
| 2008 | Nissan | Maxima | SE Touring Sedan 4-Door | 3.5L 3498CC V6 GAS DOHC Naturally Aspirated |
| 2008 | Nissan | Maxima | SL Sedan 4-Door | 3.5L 3498CC V6 GAS DOHC Naturally Aspirated |
| 2008 | Nissan | Sentra | Base Sedan 4-Door | 2.0L 1997CC 122Cu. In. l4 GAS DOHC Naturally Aspirated |
| 2008 | Nissan | Sentra | Custom Sedan 4-Door | 2.0L 1997CC 122Cu. In. l4 GAS DOHC Naturally Aspirated |
| 2008 | Nissan | Sentra | Emotion Sedan 4-Door | 2.0L 1997CC 122Cu. In. l4 GAS DOHC Naturally Aspirated |
| 2008 | Nissan | Sentra | Luxury Sedan 4-Door | 2.0L 1997CC 122Cu. In. l4 GAS DOHC Naturally Aspirated |
| 2008 | Nissan | Sentra | Premium Sedan 4-Door | 2.0L 1997CC 122Cu. In. l4 GAS DOHC Naturally Aspirated |
| 2008 | Nissan | Sentra | S Sedan 4-Door | 2.0L 1997CC 122Cu. In. l4 GAS DOHC Naturally Aspirated |
| 2008 | Nissan | Sentra | SE-R Sedan 4-Door | 2.5L 2488CC 152Cu. In. l4 GAS DOHC Naturally Aspirated |
| 2008 | Nissan | Sentra | SE-R Spec V Sedan 4-Door | 2.5L 2488CC 152Cu. In. l4 GAS DOHC Naturally Aspirated |
| 2008 | Nissan | Sentra | SL Sedan 4-Door | 2.0L 1997CC 122Cu. In. l4 GAS DOHC Naturally Aspirated |
| 2007 | Infiniti | G35 | Base Coupe 2-Door | 3.5L 3498CC V6 GAS DOHC Naturally Aspirated |
| 2007 | Infiniti | G35 | Base Sedan 4-Door | 3.5L 3498CC V6 GAS DOHC Naturally Aspirated |
| 2007 | Infiniti | G35 | Journey Sedan 4-Door | 3.5L 3498CC V6 GAS DOHC Naturally Aspirated |
| 2007 | Infiniti | G35 | Sport Coupe 2-Door | 3.5L 3498CC V6 GAS DOHC Naturally Aspirated |
| 2007 | Infiniti | G35 | Sport Sedan 4-Door | 3.5L 3498CC V6 GAS DOHC Naturally Aspirated |
| 2007 | Infiniti | G35 | X Sedan 4-Door | 3.5L 3498CC V6 GAS DOHC Naturally Aspirated |
| 2007 | Lexus | GS350 | Base Sedan 4-Door | 3.5L 3456CC V6 GAS DOHC Naturally Aspirated |
| 2007 | Lexus | GS430 | Base Sedan 4-Door | 4.3L 4293CC V8 GAS DOHC Naturally Aspirated |
| 2007 | Lexus | IS350 | Base Sedan 4-Door | 3.5L 3456CC V6 GAS DOHC Naturally Aspirated |
| 2007 | Mazda | 3 | i Sedan 4-Door | 2.0L 2000CC 122Cu. In. l4 GAS DOHC Naturally Aspirated |
| 2007 | Mazda | 3 | Mazdaspeed Hatchback 4-Door | 2.3L 2260CC l4 GAS DOHC Turbocharged |
| 2007 | Mazda | 3 | S Hatchback 4-Door | 2.3L 2260CC l4 GAS DOHC Naturally Aspirated |
| 2007 | Mazda | 3 | S Sedan 4-Door | 2.3L 2260CC l4 GAS DOHC Naturally Aspirated |
| 2007 | Mazda | 5 | Grand Touring Mini Passenger Van 4-Door | 2.3L 2260CC l4 GAS DOHC Naturally Aspirated |
| 2007 | Mazda | 5 | Sport Mini Passenger Van 4-Door | 2.3L 2260CC l4 GAS DOHC Naturally Aspirated |
| 2007 | Mazda | 5 | Touring Mini Passenger Van 4-Door | 2.3L 2260CC l4 GAS DOHC Naturally Aspirated |
| 2007 | Mazda | 6 | i Sedan 4-Door | 2.3L 2260CC l4 GAS DOHC Naturally Aspirated |
| 2007 | Mazda | 6 | Mazdaspeed Sedan 4-Door | 2.3L 2260CC l4 GAS DOHC Turbocharged |
| 2007 | Mazda | 6 | S Sedan 4-Door | 3.0L 2968CC 181Cu. In. V6 GAS DOHC Naturally Aspirated |
| 2007 | Mazda | 6 | S Wagon 5-Door | 3.0L 2968CC 181Cu. In. V6 GAS DOHC Naturally Aspirated |
| 2007 | Mazda | MX-5 Miata | Grand Touring Convertible 2-Door | 2.0L 2000CC 122Cu. In. l4 GAS DOHC Naturally Aspirated |
| 2007 | Mazda | MX-5 Miata | Sport Convertible 2-Door | 2.0L 2000CC 122Cu. In. l4 GAS DOHC Naturally Aspirated |
| 2007 | Mazda | MX-5 Miata | SV Convertible 2-Door | 2.0L 2000CC 122Cu. In. l4 GAS DOHC Naturally Aspirated |
| 2007 | Mazda | MX-5 Miata | Touring Convertible 2-Door | 2.0L 2000CC 122Cu. In. l4 GAS DOHC Naturally Aspirated |
| 2007 | Mazda | RX-8 | Base Coupe 4-Door | 1.3L 1308CC R2 GAS Naturally Aspirated |
| 2007 | Mitsubishi | Eclipse | GS Hatchback 2-Door | 2.4L 2378CC l4 GAS SOHC Naturally Aspirated |
| 2007 | Mitsubishi | Eclipse | GT Convertible 2-Door | 3.8L 3828CC 230Cu. In. V6 GAS SOHC Naturally Aspirated |
| 2007 | Mitsubishi | Eclipse | GT Coupe 2-Door | 3.8L 3828CC 230Cu. In. V6 GAS SOHC Naturally Aspirated |
| 2007 | Mitsubishi | Eclipse | GT Hatchback 2-Door | 3.8L 3828CC 230Cu. In. V6 GAS SOHC Naturally Aspirated |
| 2007 | Mitsubishi | Eclipse | GT SE Convertible 2-Door | 3.8L 3828CC 234Cu. In. V6 GAS SOHC Naturally Aspirated |
| 2007 | Mitsubishi | Eclipse | GT SE Coupe 2-Door | 3.8L 3828CC 234Cu. In. V6 GAS SOHC Naturally Aspirated |
| 2007 | Mitsubishi | Eclipse | Spyder GS Convertible 2-Door | 2.4L 2378CC l4 GAS SOHC Naturally Aspirated |
| 2007 | Mitsubishi | Eclipse | Spyder GT Convertible 2-Door | 3.8L 3828CC 230Cu. In. V6 GAS SOHC Naturally Aspirated |
| 2007 | Mitsubishi | Galant | DE Sedan 4-Door | 2.4L 2378CC l4 GAS SOHC Naturally Aspirated |
| 2007 | Mitsubishi | Galant | ES Diamond Sedan 4-Door | 2.4L 2378CC l4 GAS SOHC Naturally Aspirated |
| 2007 | Mitsubishi | Galant | ES Sedan 4-Door | 2.4L 2378CC l4 GAS SOHC Naturally Aspirated |
| 2007 | Mitsubishi | Galant | GTS Sedan 4-Door | 3.8L 3828CC 230Cu. In. V6 GAS SOHC Naturally Aspirated |
| 2007 | Mitsubishi | Galant | Ralliart Sedan 4-Door | 3.8L 3828CC 230Cu. In. V6 GAS SOHC Naturally Aspirated |
| 2007 | Mitsubishi | Galant | SE Sedan 4-Door | 2.4L 2378CC l4 GAS SOHC Naturally Aspirated |
| 2007 | Nissan | 350Z | Base Coupe 2-Door | 3.5L 3498CC V6 GAS DOHC Naturally Aspirated |
| 2007 | Nissan | 350Z | Enthusiast Convertible 2-Door | 3.5L 3498CC V6 GAS DOHC Naturally Aspirated |
| 2007 | Nissan | 350Z | Enthusiast Coupe 2-Door | 3.5L 3498CC V6 GAS DOHC Naturally Aspirated |
| 2007 | Nissan | 350Z | Grand Touring Convertible 2-Door | 3.5L 3498CC V6 GAS DOHC Naturally Aspirated |
| 2007 | Nissan | 350Z | Grand Touring Coupe 2-Door | 3.5L 3498CC V6 GAS DOHC Naturally Aspirated |
| 2007 | Nissan | 350Z | Nismo Coupe 2-Door | 3.5L 3498CC V6 GAS DOHC Naturally Aspirated |
| 2007 | Nissan | 350Z | Touring Convertible 2-Door | 3.5L 3498CC V6 GAS DOHC Naturally Aspirated |
| 2007 | Nissan | 350Z | Touring Coupe 2-Door | 3.5L 3498CC V6 GAS DOHC Naturally Aspirated |
| 2007 | Nissan | Altima | Base Sedan 4-Door | 2.5L 2488CC 152Cu. In. l4 GAS DOHC Naturally Aspirated |
| 2007 | Nissan | Altima | Hybrid Sedan 4-Door | 2.5L 2488CC 152Cu. In. l4 ELECTRIC/GAS DOHC Naturally Aspirated |
| 2007 | Nissan | Altima | S Sedan 4-Door | 2.5L 2488CC 152Cu. In. l4 GAS DOHC Naturally Aspirated |
| 2007 | Nissan | Altima | SE Sedan 4-Door | 3.5L 3498CC V6 GAS DOHC Naturally Aspirated |
| 2007 | Nissan | Altima | SL Sedan 4-Door | 2.5L 2488CC 152Cu. In. l4 GAS DOHC Naturally Aspirated |
| 2007 | Nissan | Altima | SL Sedan 4-Door | 3.5L 3498CC V6 GAS DOHC Naturally Aspirated |
| 2007 | Nissan | Maxima | SE Sedan 4-Door | 3.5L 3498CC V6 GAS DOHC Naturally Aspirated |
| 2007 | Nissan | Maxima | SE Touring Sedan 4-Door | 3.5L 3498CC V6 GAS DOHC Naturally Aspirated |
| 2007 | Nissan | Maxima | SL Luxury Sedan 4-Door | 3.5L 3498CC V6 GAS DOHC Naturally Aspirated |
| 2007 | Nissan | Maxima | SL Sedan 4-Door | 3.5L 3498CC V6 GAS DOHC Naturally Aspirated |
| 2007 | Nissan | Sentra | Base Sedan 4-Door | 2.0L 1997CC 122Cu. In. l4 GAS DOHC Naturally Aspirated |
| 2007 | Nissan | Sentra | Custom Sedan 4-Door | 2.0L 1997CC 122Cu. In. l4 GAS DOHC Naturally Aspirated |
| 2007 | Nissan | Sentra | Emotion Sedan 4-Door | 2.0L 1997CC 122Cu. In. l4 GAS DOHC Naturally Aspirated |
| 2007 | Nissan | Sentra | Premium Sedan 4-Door | 2.0L 1997CC 122Cu. In. l4 GAS DOHC Naturally Aspirated |
| 2007 | Nissan | Sentra | S Sedan 4-Door | 2.0L 1997CC 122Cu. In. l4 GAS DOHC Naturally Aspirated |
| 2007 | Nissan | Sentra | SE-R Sedan 4-Door | 2.5L 2488CC 152Cu. In. l4 GAS DOHC Naturally Aspirated |
| 2007 | Nissan | Sentra | SE-R Spec V Sedan 4-Door | 2.5L 2488CC 152Cu. In. l4 GAS DOHC Naturally Aspirated |
| 2007 | Nissan | Sentra | SL Sedan 4-Door | 2.0L 1997CC 122Cu. In. l4 GAS DOHC Naturally Aspirated |
| 2006 | Infiniti | G35 | Base Coupe 2-Door | 3.5L 3498CC V6 GAS DOHC Naturally Aspirated |
| 2006 | Infiniti | G35 | Base Sedan 4-Door | 3.5L 3498CC V6 GAS DOHC Naturally Aspirated |
| 2006 | Infiniti | G35 | X Sedan 4-Door | 3.5L 3498CC V6 GAS DOHC Naturally Aspirated |
| 2006 | Lexus | GS300 | Base Sedan 4-Door | 3.0L 2994CC V6 GAS DOHC Naturally Aspirated |
| 2006 | Lexus | GS430 | Base Sedan 4-Door | 4.3L 4293CC V8 GAS DOHC Naturally Aspirated |
| 2006 | Lexus | IS350 | Base Sedan 4-Door | 3.5L 3456CC V6 GAS DOHC Naturally Aspirated |
| 2006 | Mazda | 3 | GS Hatchback 4-Door | 2.0L 2000CC 122Cu. In. l4 GAS DOHC Naturally Aspirated |
| 2006 | Mazda | 3 | GS Sedan 4-Door | 2.0L 2000CC 122Cu. In. l4 GAS DOHC Naturally Aspirated |
| 2006 | Mazda | 3 | GT Hatchback 4-Door | 2.3L 2260CC l4 GAS DOHC Naturally Aspirated |
| 2006 | Mazda | 3 | GT Sedan 4-Door | 2.3L 2260CC l4 GAS DOHC Naturally Aspirated |
| 2006 | Mazda | 3 | GX Sedan 4-Door | 2.0L 2000CC 122Cu. In. l4 GAS DOHC Naturally Aspirated |
| 2006 | Mazda | 3 | i Sedan 4-Door | 2.0L 2000CC 122Cu. In. l4 GAS DOHC Naturally Aspirated |
| 2006 | Mazda | 3 | S Hatchback 4-Door | 2.3L 2260CC l4 GAS DOHC Naturally Aspirated |
| 2006 | Mazda | 3 | S Sedan 4-Door | 2.3L 2260CC l4 GAS DOHC Naturally Aspirated |
| 2006 | Mazda | 5 | Sport Mini Passenger Van 4-Door | 2.3L 2260CC l4 GAS DOHC Naturally Aspirated |
| 2006 | Mazda | 5 | Touring Mini Passenger Van 4-Door | 2.3L 2260CC l4 GAS DOHC Naturally Aspirated |
| 2006 | Mazda | 6 | i Sedan 4-Door | 2.3L 2260CC l4 GAS DOHC Naturally Aspirated |
| 2006 | Mazda | 6 | Mazdaspeed Sedan 4-Door | 2.3L 2260CC l4 GAS DOHC Turbocharged |
| 2006 | Mazda | 6 | S Sedan 4-Door | 3.0L 2968CC 181Cu. In. V6 GAS DOHC Naturally Aspirated |
| 2006 | Mazda | 6 | S Wagon 5-Door | 3.0L 2968CC 181Cu. In. V6 GAS DOHC Naturally Aspirated |
| 2006 | Mazda | MX-5 Miata | Base Convertible 2-Door | 2.0L 2000CC 122Cu. In. l4 GAS DOHC Naturally Aspirated |
| 2006 | Mazda | MX-5 Miata | Club Spec Convertible 2-Door | 2.0L 2000CC 122Cu. In. l4 GAS DOHC Naturally Aspirated |
| 2006 | Mazda | MX-5 Miata | Grand Touring Convertible 2-Door | 2.0L 2000CC 122Cu. In. l4 GAS DOHC Naturally Aspirated |
| 2006 | Mazda | MX-5 Miata | Sport Convertible 2-Door | 2.0L 2000CC 122Cu. In. l4 GAS DOHC Naturally Aspirated |
| 2006 | Mazda | MX-5 Miata | Touring Convertible 2-Door | 2.0L 2000CC 122Cu. In. l4 GAS DOHC Naturally Aspirated |
| 2006 | Mazda | RX-8 | Base Coupe 4-Door | 1.3L 1308CC R2 GAS Naturally Aspirated |
| 2006 | Mitsubishi | Eclipse | GS Hatchback 2-Door | 2.4L 2378CC l4 GAS SOHC Naturally Aspirated |
| 2006 | Mitsubishi | Eclipse | GT Convertible 2-Door | 3.8L 3828CC 230Cu. In. V6 GAS SOHC Naturally Aspirated |
| 2006 | Mitsubishi | Eclipse | GT Coupe 2-Door | 3.8L 3828CC 230Cu. In. V6 GAS SOHC Naturally Aspirated |
| 2006 | Mitsubishi | Eclipse | GT Hatchback 2-Door | 3.8L 3828CC 230Cu. In. V6 GAS SOHC Naturally Aspirated |
| 2006 | Mitsubishi | Galant | DE Sedan 4-Door | 2.4L 2378CC l4 GAS SOHC Naturally Aspirated |
| 2006 | Mitsubishi | Galant | ES Diamond Sedan 4-Door | 2.4L 2378CC l4 GAS SOHC Naturally Aspirated |
| 2006 | Mitsubishi | Galant | ES Sedan 4-Door | 2.4L 2378CC l4 GAS SOHC Naturally Aspirated |
| 2006 | Mitsubishi | Galant | GTS Sedan 4-Door | 3.8L 3828CC 230Cu. In. V6 GAS SOHC Naturally Aspirated |
| 2006 | Mitsubishi | Galant | LS Sedan 4-Door | 3.8L 3828CC 230Cu. In. V6 GAS SOHC Naturally Aspirated |
| 2006 | Mitsubishi | Galant | SE Sedan 4-Door | 2.4L 2378CC l4 GAS SOHC Naturally Aspirated |
| 2006 | Nissan | 350Z | Base Convertible 2-Door | 3.5L 3498CC V6 GAS DOHC Naturally Aspirated |
| 2006 | Nissan | 350Z | Base Coupe 2-Door | 3.5L 3498CC V6 GAS DOHC Naturally Aspirated |
| 2006 | Nissan | 350Z | Enthusiast Convertible 2-Door | 3.5L 3498CC V6 GAS DOHC Naturally Aspirated |
| 2006 | Nissan | 350Z | Enthusiast Coupe 2-Door | 3.5L 3498CC V6 GAS DOHC Naturally Aspirated |
| 2006 | Nissan | 350Z | Grand Touring Convertible 2-Door | 3.5L 3498CC V6 GAS DOHC Naturally Aspirated |
| 2006 | Nissan | 350Z | Grand Touring Coupe 2-Door | 3.5L 3498CC V6 GAS DOHC Naturally Aspirated |
| 2006 | Nissan | 350Z | Touring Convertible 2-Door | 3.5L 3498CC V6 GAS DOHC Naturally Aspirated |
| 2006 | Nissan | 350Z | Touring Coupe 2-Door | 3.5L 3498CC V6 GAS DOHC Naturally Aspirated |
| 2006 | Nissan | 350Z | Track Coupe 2-Door | 3.5L 3498CC V6 GAS DOHC Naturally Aspirated |
| 2006 | Nissan | Altima | Base Sedan 4-Door | 2.5L 2488CC 152Cu. In. l4 GAS DOHC Naturally Aspirated |
| 2006 | Nissan | Altima | S Sedan 4-Door | 2.5L 2488CC 152Cu. In. l4 GAS DOHC Naturally Aspirated |
| 2006 | Nissan | Altima | S Sedan 4-Door | 3.5L 3498CC V6 GAS DOHC Naturally Aspirated |
| 2006 | Nissan | Altima | SE Sedan 4-Door | 3.5L 3498CC V6 GAS DOHC Naturally Aspirated |
| 2006 | Nissan | Altima | SE-R Sedan 4-Door | 3.5L 3498CC V6 GAS DOHC Naturally Aspirated |
| 2006 | Nissan | Altima | SL Sedan 4-Door | 2.5L 2488CC 152Cu. In. l4 GAS DOHC Naturally Aspirated |
| 2006 | Nissan | Altima | SL Sedan 4-Door | 3.5L 3498CC V6 GAS DOHC Naturally Aspirated |
| 2006 | Nissan | Maxima | SE Elite Sedan 4-Door | 3.5L 3498CC V6 GAS DOHC Naturally Aspirated |
| 2006 | Nissan | Maxima | SE Sedan 4-Door | 3.5L 3498CC V6 GAS DOHC Naturally Aspirated |
| 2006 | Nissan | Maxima | SE Touring Sedan 4-Door | 3.5L 3498CC V6 GAS DOHC Naturally Aspirated |
| 2006 | Nissan | Maxima | SL Sedan 4-Door | 3.5L 3498CC V6 GAS DOHC Naturally Aspirated |
| 2006 | Nissan | Sentra | Base Sedan 4-Door | 1.8L 1809CC l4 GAS DOHC Naturally Aspirated |
| 2006 | Nissan | Sentra | GXE Sedan 4-Door | 1.8L 1769CC l4 GAS DOHC Naturally Aspirated |
| 2006 | Nissan | Sentra | GXE Sport Sedan 4-Door | 1.8L 1769CC 108Cu. In. l4 GAS DOHC Naturally Aspirated |
| 2006 | Nissan | Sentra | S Sedan 4-Door | 1.8L 1809CC l4 GAS DOHC Naturally Aspirated |
| 2006 | Nissan | Sentra | SE-R Sedan 4-Door | 2.5L 2488CC 152Cu. In. l4 GAS DOHC Naturally Aspirated |
| 2006 | Nissan | Sentra | SE-R Spec V Sedan 4-Door | 2.5L 2488CC 152Cu. In. l4 GAS DOHC Naturally Aspirated |
| 2006 | Nissan | Sentra | XE SE Edicion Especial Sedan 4-Door | 1.8L 1769CC 108Cu. In. l4 GAS DOHC Naturally Aspirated |
| 2006 | Nissan | Sentra | XE SE Sedan 4-Door | 1.8L 1769CC 108Cu. In. l4 GAS DOHC Naturally Aspirated |
| 2006 | Nissan | Sentra | XE Sedan 4-Door | 1.8L 1769CC l4 GAS DOHC Naturally Aspirated |
| 2005 | Infiniti | G35 | Base Coupe 2-Door | 3.5L 3498CC V6 GAS DOHC Naturally Aspirated |
| 2005 | Infiniti | G35 | Base Sedan 4-Door | 3.5L 3498CC V6 GAS DOHC Naturally Aspirated |
| 2005 | Infiniti | G35 | X Sedan 4-Door | 3.5L 3498CC V6 GAS DOHC Naturally Aspirated |
| 2005 | Lexus | GS300 | Base Sedan 4-Door | 3.0L 2997CC l6 GAS DOHC Naturally Aspirated |
| 2005 | Lexus | GS430 | Base Sedan 4-Door | 4.3L 4293CC V8 GAS DOHC Naturally Aspirated |
| 2005 | Lexus | IS300 | Base Sedan 4-Door | 3.0L 2997CC l6 GAS DOHC Naturally Aspirated |
| 2005 | Lexus | IS300 | Sportcross Wagon 4-Door | 3.0L 2997CC l6 GAS DOHC Naturally Aspirated |
| 2005 | Mazda | 3 | GS Hatchback 4-Door | 2.0L 2000CC 122Cu. In. l4 GAS DOHC Naturally Aspirated |
| 2005 | Mazda | 3 | GS Sedan 4-Door | 2.0L 2000CC 122Cu. In. l4 GAS DOHC Naturally Aspirated |
| 2005 | Mazda | 3 | GT Hatchback 4-Door | 2.3L 2260CC l4 GAS DOHC Naturally Aspirated |
| 2005 | Mazda | 3 | GT Sedan 4-Door | 2.3L 2260CC l4 GAS DOHC Naturally Aspirated |
| 2005 | Mazda | 3 | GX Sedan 4-Door | 2.0L 2000CC 122Cu. In. l4 GAS DOHC Naturally Aspirated |
| 2005 | Mazda | 3 | i Sedan 4-Door | 2.0L 2000CC 122Cu. In. l4 GAS DOHC Naturally Aspirated |
| 2005 | Mazda | 3 | S Hatchback 4-Door | 2.3L 2260CC l4 GAS DOHC Naturally Aspirated |
| 2005 | Mazda | 3 | S Sedan 4-Door | 2.3L 2260CC l4 GAS DOHC Naturally Aspirated |
| 2005 | Mazda | 3 | SP23 Hatchback 4-Door | 2.3L 2260CC l4 GAS DOHC Naturally Aspirated |
| 2005 | Mazda | 3 | SP23 Sedan 4-Door | 2.3L 2260CC l4 GAS DOHC Naturally Aspirated |
| 2005 | Mazda | 6 | i Sedan 4-Door | 2.3L 2260CC l4 GAS DOHC Naturally Aspirated |
| 2005 | Mazda | 6 | S Sedan 4-Door | 3.0L 2968CC 181Cu. In. V6 GAS DOHC Naturally Aspirated |
| 2005 | Mazda | 6 | S Wagon 5-Door | 3.0L 2968CC 181Cu. In. V6 GAS DOHC Naturally Aspirated |
| 2005 | Mazda | Miata | Base Convertible 2-Door | 1.8L 1839CC l4 GAS DOHC Naturally Aspirated |
| 2005 | Mazda | Miata | LS Convertible 2-Door | 1.8L 1839CC l4 GAS DOHC Naturally Aspirated |
| 2005 | Mazda | Miata | Mazdaspeed Convertible 2-Door | 1.8L 1839CC l4 GAS DOHC Turbocharged |
| 2005 | Mazda | RX-8 | Base Coupe 4-Door | 1.3L 1308CC R2 GAS Naturally Aspirated |
| 2005 | Mazda | RX-8 | Shinka Coupe 4-Door | 1.3L 1308CC R2 GAS Naturally Aspirated |
| 2005 | Mitsubishi | Eclipse | GS Hatchback 2-Door | 2.4L 2351CC l4 GAS SOHC Naturally Aspirated |
| 2005 | Mitsubishi | Eclipse | GT Convertible 2-Door | 3.0L 2972CC 181Cu. In. V6 GAS SOHC Naturally Aspirated |
| 2005 | Mitsubishi | Eclipse | GT Coupe 2-Door | 3.0L 2972CC 181Cu. In. V6 GAS SOHC Naturally Aspirated |
| 2005 | Mitsubishi | Eclipse | GT Hatchback 2-Door | 3.0L 2972CC 181Cu. In. V6 GAS SOHC Naturally Aspirated |
| 2005 | Mitsubishi | Eclipse | GTS Hatchback 2-Door | 3.0L 2972CC 181Cu. In. V6 GAS SOHC Naturally Aspirated |
| 2005 | Mitsubishi | Eclipse | Spyder GS Convertible 2-Door | 2.4L 2351CC l4 GAS SOHC Naturally Aspirated |
| 2005 | Mitsubishi | Eclipse | Spyder GT Convertible 2-Door | 3.0L 2972CC 181Cu. In. V6 GAS SOHC Naturally Aspirated |
| 2005 | Mitsubishi | Eclipse | Spyder GTS Convertible 2-Door | 3.0L 2972CC 181Cu. In. V6 GAS SOHC Naturally Aspirated |
| 2005 | Mitsubishi | Galant | DE Sedan 4-Door | 2.4L 2378CC l4 GAS SOHC Naturally Aspirated |
| 2005 | Mitsubishi | Galant | ES Diamond Sedan 4-Door | 2.4L 2378CC l4 GAS SOHC Naturally Aspirated |
| 2005 | Mitsubishi | Galant | ES Sedan 4-Door | 2.4L 2378CC l4 GAS SOHC Naturally Aspirated |
| 2005 | Mitsubishi | Galant | GTS Sedan 4-Door | 3.8L 3828CC 230Cu. In. V6 GAS SOHC Naturally Aspirated |
| 2005 | Mitsubishi | Galant | LS Sedan 4-Door | 3.8L 3828CC 230Cu. In. V6 GAS SOHC Naturally Aspirated |
| 2005 | Mitsubishi | Galant | SE Sedan 4-Door | 2.4L 2378CC l4 GAS SOHC Naturally Aspirated |
| 2005 | Nissan | 350Z | 35th Anniversary Edition Coupe 2-Door | 3.5L 3498CC V6 GAS DOHC Naturally Aspirated |
| 2005 | Nissan | 350Z | Base Coupe 2-Door | 3.5L 3498CC V6 GAS DOHC Naturally Aspirated |
| 2005 | Nissan | 350Z | Enthusiast Convertible 2-Door | 3.5L 3498CC V6 GAS DOHC Naturally Aspirated |
| 2005 | Nissan | 350Z | Enthusiast Coupe 2-Door | 3.5L 3498CC V6 GAS DOHC Naturally Aspirated |
| 2005 | Nissan | 350Z | Grand Touring Convertible 2-Door | 3.5L 3498CC V6 GAS DOHC Naturally Aspirated |
| 2005 | Nissan | 350Z | Performance Coupe 2-Door | 3.5L 3498CC V6 GAS DOHC Naturally Aspirated |
| 2005 | Nissan | 350Z | Touring Convertible 2-Door | 3.5L 3498CC V6 GAS DOHC Naturally Aspirated |
| 2005 | Nissan | 350Z | Touring Coupe 2-Door | 3.5L 3498CC V6 GAS DOHC Naturally Aspirated |
| 2005 | Nissan | 350Z | Track Coupe 2-Door | 3.5L 3498CC V6 GAS DOHC Naturally Aspirated |
| 2005 | Nissan | Altima | S Sedan 4-Door | 2.5L 2488CC 152Cu. In. l4 GAS DOHC Naturally Aspirated |
| 2005 | Nissan | Altima | SE Sedan 4-Door | 3.5L 3498CC V6 GAS DOHC Naturally Aspirated |
| 2005 | Nissan | Altima | SE-R Sedan 4-Door | 3.5L 3498CC V6 GAS DOHC Naturally Aspirated |
| 2005 | Nissan | Altima | SL Sedan 4-Door | 2.5L 2488CC 152Cu. In. l4 GAS DOHC Naturally Aspirated |
| 2005 | Nissan | Altima | SL Sedan 4-Door | 3.5L 3498CC V6 GAS DOHC Naturally Aspirated |
| 2005 | Nissan | Maxima | SE Elite Sedan 4-Door | 3.5L 3498CC V6 GAS DOHC Naturally Aspirated |
| 2005 | Nissan | Maxima | SE Sedan 4-Door | 3.5L 3498CC V6 GAS DOHC Naturally Aspirated |
| 2005 | Nissan | Maxima | SE Touring Sedan 4-Door | 3.5L 3498CC V6 GAS DOHC Naturally Aspirated |
| 2005 | Nissan | Maxima | SL Sedan 4-Door | 3.5L 3498CC V6 GAS DOHC Naturally Aspirated |
| 2005 | Nissan | Sentra | Base Sedan 4-Door | 1.8L 1809CC l4 GAS DOHC Naturally Aspirated |
| 2005 | Nissan | Sentra | GXE Sedan 4-Door | 1.8L 1769CC l4 GAS DOHC Naturally Aspirated |
| 2005 | Nissan | Sentra | GXE Sport Sedan 4-Door | 1.8L 1769CC 108Cu. In. l4 GAS DOHC Naturally Aspirated |
| 2005 | Nissan | Sentra | S Sedan 4-Door | 1.8L 1809CC l4 GAS DOHC Naturally Aspirated |
| 2005 | Nissan | Sentra | SE-R Sedan 4-Door | 2.5L 2488CC 152Cu. In. l4 GAS DOHC Naturally Aspirated |
| 2005 | Nissan | Sentra | SE-R Spec V Sedan 4-Door | 2.5L 2488CC 152Cu. In. l4 GAS DOHC Naturally Aspirated |
| 2005 | Nissan | Sentra | XE Sedan 4-Door | 1.8L 1769CC l4 GAS DOHC Naturally Aspirated |
| 2004 | Infiniti | G35 | Base Coupe 2-Door | 3.5L 3498CC V6 GAS DOHC Naturally Aspirated |
| 2004 | Infiniti | G35 | Base Sedan 4-Door | 3.5L 3498CC V6 GAS DOHC Naturally Aspirated |
| 2004 | Infiniti | G35 | X Sedan 4-Door | 3.5L 3498CC V6 GAS DOHC Naturally Aspirated |
| 2004 | Lexus | GS300 | Base Sedan 4-Door | 3.0L 2997CC l6 GAS DOHC Naturally Aspirated |
| 2004 | Lexus | GS430 | Base Sedan 4-Door | 4.3L 4293CC V8 GAS DOHC Naturally Aspirated |
| 2004 | Lexus | IS300 | Base Sedan 4-Door | 3.0L 2997CC l6 GAS DOHC Naturally Aspirated |
| 2004 | Lexus | IS300 | Sportcross Wagon 4-Door | 3.0L 2997CC l6 GAS DOHC Naturally Aspirated |
| 2004 | Mazda | 3 | GS Hatchback 4-Door | 2.0L 2000CC 122Cu. In. l4 GAS DOHC Naturally Aspirated |
| 2004 | Mazda | 3 | GS Sedan 4-Door | 2.0L 2000CC 122Cu. In. l4 GAS DOHC Naturally Aspirated |
| 2004 | Mazda | 3 | GT Hatchback 4-Door | 2.3L 2260CC l4 GAS DOHC Naturally Aspirated |
| 2004 | Mazda | 3 | GT Sedan 4-Door | 2.3L 2260CC l4 GAS DOHC Naturally Aspirated |
| 2004 | Mazda | 3 | GX Sedan 4-Door | 2.0L 2000CC 122Cu. In. l4 GAS DOHC Naturally Aspirated |
| 2004 | Mazda | 3 | i Sedan 4-Door | 2.0L 2000CC 122Cu. In. l4 GAS DOHC Naturally Aspirated |
| 2004 | Mazda | 3 | S Hatchback 4-Door | 2.3L 2260CC l4 GAS DOHC Naturally Aspirated |
| 2004 | Mazda | 3 | S Sedan 4-Door | 2.3L 2260CC l4 GAS DOHC Naturally Aspirated |
| 2004 | Mazda | 6 | i Sedan 4-Door | 2.3L 2260CC l4 GAS DOHC Naturally Aspirated |
| 2004 | Mazda | 6 | S Sedan 4-Door | 3.0L 2968CC 181Cu. In. V6 GAS DOHC Naturally Aspirated |
| 2004 | Mazda | 6 | S Wagon 5-Door | 3.0L 2968CC 181Cu. In. V6 GAS DOHC Naturally Aspirated |
| 2004 | Mazda | Miata | Base Convertible 2-Door | 1.8L 1839CC l4 GAS DOHC Naturally Aspirated |
| 2004 | Mazda | Miata | LS Convertible 2-Door | 1.8L 1839CC l4 GAS DOHC Naturally Aspirated |
| 2004 | Mazda | Miata | Mazdaspeed Convertible 2-Door | 1.8L 1839CC l4 GAS DOHC Turbocharged |
| 2004 | Mazda | RX-8 | Base Coupe 4-Door | 1.3L 1308CC R2 GAS Naturally Aspirated |
| 2004 | Mitsubishi | Eclipse | GS Hatchback 2-Door | 2.4L 2351CC l4 GAS SOHC Naturally Aspirated |
| 2004 | Mitsubishi | Eclipse | GT Convertible 2-Door | 3.0L 2972CC 181Cu. In. V6 GAS SOHC Naturally Aspirated |
| 2004 | Mitsubishi | Eclipse | GT Coupe 2-Door | 3.0L 2972CC 181Cu. In. V6 GAS SOHC Naturally Aspirated |
| 2004 | Mitsubishi | Eclipse | GT Hatchback 2-Door | 3.0L 2972CC 181Cu. In. V6 GAS SOHC Naturally Aspirated |
| 2004 | Mitsubishi | Eclipse | GTS Hatchback 2-Door | 3.0L 2972CC 181Cu. In. V6 GAS SOHC Naturally Aspirated |
| 2004 | Mitsubishi | Eclipse | RS Hatchback 2-Door | 2.4L 2351CC l4 GAS SOHC Naturally Aspirated |
| 2004 | Mitsubishi | Eclipse | Spyder GS Convertible 2-Door | 2.4L 2351CC l4 GAS SOHC Naturally Aspirated |
| 2004 | Mitsubishi | Eclipse | Spyder GT Convertible 2-Door | 3.0L 2972CC 181Cu. In. V6 GAS SOHC Naturally Aspirated |
| 2004 | Mitsubishi | Eclipse | Spyder GTS Convertible 2-Door | 3.0L 2972CC 181Cu. In. V6 GAS SOHC Naturally Aspirated |
| 2004 | Mitsubishi | Galant | DE Sedan 4-Door | 2.4L 2351CC l4 GAS SOHC Naturally Aspirated |
| 2004 | Mitsubishi | Galant | ES Diamond Sedan 4-Door | 2.4L 2378CC l4 GAS SOHC Naturally Aspirated |
| 2004 | Mitsubishi | Galant | ES Sedan 4-Door | 2.4L 2351CC l4 GAS SOHC Naturally Aspirated |
| 2004 | Mitsubishi | Galant | GTS Sedan 4-Door | 3.8L 3828CC 230Cu. In. V6 GAS SOHC Naturally Aspirated |
| 2004 | Mitsubishi | Galant | LS Diamond Sedan 4-Door | 3.8L 3828CC 234Cu. In. V6 GAS SOHC Naturally Aspirated |
| 2004 | Mitsubishi | Galant | LS Sedan 4-Door | 3.8L 3828CC 230Cu. In. V6 GAS SOHC Naturally Aspirated |
| 2004 | Nissan | 350Z | Base Coupe 2-Door | 3.5L 3498CC V6 GAS DOHC Naturally Aspirated |
| 2004 | Nissan | 350Z | Enthusiast Convertible 2-Door | 3.5L 3498CC V6 GAS DOHC Naturally Aspirated |
| 2004 | Nissan | 350Z | Enthusiast Coupe 2-Door | 3.5L 3498CC V6 GAS DOHC Naturally Aspirated |
| 2004 | Nissan | 350Z | Performance Coupe 2-Door | 3.5L 3498CC V6 GAS DOHC Naturally Aspirated |
| 2004 | Nissan | 350Z | Touring Convertible 2-Door | 3.5L 3498CC V6 GAS DOHC Naturally Aspirated |
| 2004 | Nissan | 350Z | Touring Coupe 2-Door | 3.5L 3498CC V6 GAS DOHC Naturally Aspirated |
| 2004 | Nissan | 350Z | Track Coupe 2-Door | 3.5L 3498CC V6 GAS DOHC Naturally Aspirated |
| 2004 | Nissan | Altima | Base Sedan 4-Door | 2.5L 2488CC 152Cu. In. l4 GAS DOHC Naturally Aspirated |
| 2004 | Nissan | Altima | S Sedan 4-Door | 2.5L 2488CC 152Cu. In. l4 GAS DOHC Naturally Aspirated |
| 2004 | Nissan | Altima | SE Sedan 4-Door | 3.5L 3498CC V6 GAS DOHC Naturally Aspirated |
| 2004 | Nissan | Altima | SL Sedan 4-Door | 2.5L 2488CC 152Cu. In. l4 GAS DOHC Naturally Aspirated |
| 2004 | Nissan | Maxima | SE Elite Sedan 4-Door | 3.5L 3498CC V6 GAS DOHC Naturally Aspirated |
| 2004 | Nissan | Maxima | SE Sedan 4-Door | 3.5L 3498CC V6 GAS DOHC Naturally Aspirated |
| 2004 | Nissan | Maxima | SE Touring Sedan 4-Door | 3.5L 3498CC V6 GAS DOHC Naturally Aspirated |
| 2004 | Nissan | Maxima | SL Luxury Sedan 4-Door | 3.5L 3498CC V6 GAS DOHC Naturally Aspirated |
| 2004 | Nissan | Maxima | SL Premium Sedan 4-Door | 3.5L 3498CC V6 GAS DOHC Naturally Aspirated |
| 2004 | Nissan | Maxima | SL Sedan 4-Door | 3.5L 3498CC V6 GAS DOHC Naturally Aspirated |
| 2004 | Nissan | Sentra | Base Sedan 4-Door | 1.8L 1809CC l4 GAS DOHC Naturally Aspirated |
| 2004 | Nissan | Sentra | GXE Sedan 4-Door | 1.8L 1769CC l4 GAS DOHC Naturally Aspirated |
| 2004 | Nissan | Sentra | GXE Sport Sedan 4-Door | 1.8L 1769CC 108Cu. In. l4 GAS DOHC Naturally Aspirated |
| 2004 | Nissan | Sentra | LE Sedan 4-Door | 2.5L 2488CC 152Cu. In. l4 GAS DOHC Naturally Aspirated |
| 2004 | Nissan | Sentra | S Sedan 4-Door | 1.8L 1809CC l4 GAS DOHC Naturally Aspirated |
| 2004 | Nissan | Sentra | S Sedan 4-Door | 2.5L 2488CC 152Cu. In. l4 GAS DOHC Naturally Aspirated |
| 2004 | Nissan | Sentra | SE-R Sedan 4-Door | 2.5L 2488CC 152Cu. In. l4 GAS DOHC Naturally Aspirated |
| 2004 | Nissan | Sentra | SE-R Spec V Sedan 4-Door | 2.5L 2488CC 152Cu. In. l4 GAS DOHC Naturally Aspirated |
| 2004 | Nissan | Sentra | XE Sedan 4-Door | 1.8L 1769CC l4 GAS DOHC Naturally Aspirated |
| 2003 | Infiniti | G35 | Base Coupe 2-Door | 3.5L 3498CC V6 GAS DOHC Naturally Aspirated |
| 2003 | Infiniti | G35 | Base Sedan 4-Door | 3.5L 3498CC V6 GAS DOHC Naturally Aspirated |
| 2003 | Lexus | GS300 | Base Sedan 4-Door | 3.0L 2997CC l6 GAS DOHC Naturally Aspirated |
| 2003 | Lexus | GS430 | Base Sedan 4-Door | 4.3L 4293CC V8 GAS DOHC Naturally Aspirated |
| 2003 | Lexus | IS300 | Base Sedan 4-Door | 3.0L 2997CC l6 GAS DOHC Naturally Aspirated |
| 2003 | Lexus | IS300 | Sportcross Wagon 4-Door | 3.0L 2997CC l6 GAS DOHC Naturally Aspirated |
| 2003 | Mazda | 6 | i Sedan 4-Door | 2.3L 2260CC l4 GAS DOHC Naturally Aspirated |
| 2003 | Mazda | 6 | S Sedan 4-Door | 3.0L 2968CC 181Cu. In. V6 GAS DOHC Naturally Aspirated |
| 2003 | Mazda | Miata | Base Convertible 2-Door | 1.8L 1839CC l4 GAS DOHC Naturally Aspirated |
| 2003 | Mazda | Miata | LS Convertible 2-Door | 1.8L 1839CC l4 GAS DOHC Naturally Aspirated |
| 2003 | Mazda | Miata | SE Convertible 2-Door | 1.8L 1839CC l4 GAS DOHC Naturally Aspirated |
| 2003 | Mazda | Miata | Shinsen Convertible 2-Door | 1.8L 1839CC l4 GAS DOHC Naturally Aspirated |
| 2003 | Mazda | Protege | DX Sedan 4-Door | 2.0L 2000CC l4 GAS DOHC Naturally Aspirated |
| 2003 | Mazda | Protege | ES Sedan 4-Door | 2.0L 2000CC l4 GAS DOHC Naturally Aspirated |
| 2003 | Mazda | Protege | LX Sedan 4-Door | 2.0L 2000CC l4 GAS DOHC Naturally Aspirated |
| 2003 | Mazda | Protege | Mazdaspeed Sedan 4-Door | 2.0L 1998CC 122Cu. In. l4 GAS DOHC Turbocharged |
| 2003 | Mazda | Protege | SE Sedan 4-Door | 1.6L 1589CC l4 GAS DOHC Naturally Aspirated |
| 2003 | Mazda | Protege5 | Base Hatchback 4-Door | 2.0L 2000CC l4 GAS DOHC Naturally Aspirated |
| 2003 | Mitsubishi | Eclipse | GS Hatchback 2-Door | 2.4L 2351CC l4 GAS SOHC Naturally Aspirated |
| 2003 | Mitsubishi | Eclipse | GT Convertible 2-Door | 3.0L 2972CC 181Cu. In. V6 GAS SOHC Naturally Aspirated |
| 2003 | Mitsubishi | Eclipse | GT Coupe 2-Door | 3.0L 2972CC 181Cu. In. V6 GAS SOHC Naturally Aspirated |
| 2003 | Mitsubishi | Eclipse | GT Hatchback 2-Door | 3.0L 2972CC 181Cu. In. V6 GAS SOHC Naturally Aspirated |
| 2003 | Mitsubishi | Eclipse | GTS Hatchback 2-Door | 3.0L 2972CC 181Cu. In. V6 GAS SOHC Naturally Aspirated |
| 2003 | Mitsubishi | Eclipse | RS Hatchback 2-Door | 2.4L 2351CC l4 GAS SOHC Naturally Aspirated |
| 2003 | Mitsubishi | Eclipse | Spyder GS Convertible 2-Door | 2.4L 2351CC l4 GAS SOHC Naturally Aspirated |
| 2003 | Mitsubishi | Eclipse | Spyder GT Convertible 2-Door | 3.0L 2972CC 181Cu. In. V6 GAS SOHC Naturally Aspirated |
| 2003 | Mitsubishi | Eclipse | Spyder GTS Convertible 2-Door | 3.0L 2972CC 181Cu. In. V6 GAS SOHC Naturally Aspirated |
| 2003 | Mitsubishi | Galant | DE Sedan 4-Door | 2.4L 2351CC l4 GAS SOHC Naturally Aspirated |
| 2003 | Mitsubishi | Galant | ES Sedan 4-Door | 2.4L 2351CC l4 GAS SOHC Naturally Aspirated |
| 2003 | Mitsubishi | Galant | ES Sedan 4-Door | 3.0L 2972CC 181Cu. In. V6 GAS SOHC Naturally Aspirated |
| 2003 | Mitsubishi | Galant | GTZ Sedan 4-Door | 3.0L 2972CC 181Cu. In. V6 GAS SOHC Naturally Aspirated |
| 2003 | Mitsubishi | Galant | LS Sedan 4-Door | 2.4L 2351CC l4 GAS SOHC Naturally Aspirated |
| 2003 | Mitsubishi | Galant | LS Sedan 4-Door | 3.0L 2972CC 181Cu. In. V6 GAS SOHC Naturally Aspirated |
| 2003 | Mitsubishi | Galant | LS V6 Sedan 4-Door | 3.0L 2972CC 181Cu. In. V6 GAS SOHC Naturally Aspirated |
| 2003 | Nissan | 350Z | Base Coupe 2-Door | 3.5L 3498CC V6 GAS DOHC Naturally Aspirated |
| 2003 | Nissan | 350Z | Enthusiast Coupe 2-Door | 3.5L 3498CC V6 GAS DOHC Naturally Aspirated |
| 2003 | Nissan | 350Z | Performance Coupe 2-Door | 3.5L 3498CC V6 GAS DOHC Naturally Aspirated |
| 2003 | Nissan | 350Z | Touring Coupe 2-Door | 3.5L 3498CC V6 GAS DOHC Naturally Aspirated |
| 2003 | Nissan | 350Z | Track Coupe 2-Door | 3.5L 3498CC V6 GAS DOHC Naturally Aspirated |
| 2003 | Nissan | Altima | Base Sedan 4-Door | 2.5L 2488CC 152Cu. In. l4 GAS DOHC Naturally Aspirated |
| 2003 | Nissan | Altima | Base Sedan 4-Door | 3.5L 3498CC V6 GAS DOHC Naturally Aspirated |
| 2003 | Nissan | Altima | S Sedan 4-Door | 2.5L 2488CC 152Cu. In. l4 GAS DOHC Naturally Aspirated |
| 2003 | Nissan | Altima | S Sedan 4-Door | 3.5L 3498CC V6 GAS DOHC Naturally Aspirated |
| 2003 | Nissan | Altima | SE Sedan 4-Door | 3.5L 3498CC V6 GAS DOHC Naturally Aspirated |
| 2003 | Nissan | Altima | SL Sedan 4-Door | 2.5L 2488CC 152Cu. In. l4 GAS DOHC Naturally Aspirated |
| 2003 | Nissan | Altima | SL Sedan 4-Door | 3.5L 3498CC V6 GAS DOHC Naturally Aspirated |
| 2003 | Nissan | Maxima | GLE Sedan 4-Door | 3.5L 3498CC V6 GAS DOHC Naturally Aspirated |
| 2003 | Nissan | Maxima | GXE Sedan 4-Door | 3.5L 3498CC V6 GAS DOHC Naturally Aspirated |
| 2003 | Nissan | Maxima | SE Sedan 4-Door | 3.5L 3498CC V6 GAS DOHC Naturally Aspirated |
| 2003 | Nissan | Sentra | GXE Sedan 4-Door | 1.8L 1769CC 108Cu. In. l4 GAS DOHC Naturally Aspirated |
| 2003 | Nissan | Sentra | GXE Sedan 4-Door | 1.8L 1809CC l4 GAS DOHC Naturally Aspirated |
| 2003 | Nissan | Sentra | GXE Sport Sedan 4-Door | 1.8L 1769CC 108Cu. In. l4 GAS DOHC Naturally Aspirated |
| 2003 | Nissan | Sentra | LE Sedan 4-Door | 1.8L 1769CC 108Cu. In. l4 GAS DOHC Naturally Aspirated |
| 2003 | Nissan | Sentra | Limited Edition Sedan 4-Door | 2.5L 2488CC 152Cu. In. l4 GAS DOHC Naturally Aspirated |
| 2003 | Nissan | Sentra | SE-R Sedan 4-Door | 2.5L 2488CC 152Cu. In. l4 GAS DOHC Naturally Aspirated |
| 2003 | Nissan | Sentra | SE-R Spec V Sedan 4-Door | 2.5L 2488CC 152Cu. In. l4 GAS DOHC Naturally Aspirated |
| 2003 | Nissan | Sentra | XE Sedan 4-Door | 1.8L 1769CC 108Cu. In. l4 GAS DOHC Naturally Aspirated |
| 2003 | Nissan | Sentra | XE Sedan 4-Door | 1.8L 1809CC l4 GAS DOHC Naturally Aspirated |
| 2002 | Lexus | GS300 | Base Sedan 4-Door | 3.0L 2997CC l6 GAS DOHC Naturally Aspirated |
| 2002 | Lexus | GS430 | Base Sedan 4-Door | 4.3L 4293CC V8 GAS DOHC Naturally Aspirated |
| 2002 | Lexus | IS300 | Base Sedan 4-Door | 3.0L 2997CC l6 GAS DOHC Naturally Aspirated |
| 2002 | Lexus | IS300 | Sportcross Wagon 4-Door | 3.0L 2997CC l6 GAS DOHC Naturally Aspirated |
| 2002 | Mazda | Miata | Base Convertible 2-Door | 1.8L 1839CC l4 GAS DOHC Naturally Aspirated |
| 2002 | Mazda | Miata | LS Convertible 2-Door | 1.8L 1839CC l4 GAS DOHC Naturally Aspirated |
| 2002 | Mazda | Miata | SE Convertible 2-Door | 1.8L 1839CC l4 GAS DOHC Naturally Aspirated |
| 2002 | Mazda | Protege | DX Sedan 4-Door | 2.0L 2000CC l4 GAS DOHC Naturally Aspirated |
| 2002 | Mazda | Protege | ES Sedan 4-Door | 2.0L 2000CC l4 GAS DOHC Naturally Aspirated |
| 2002 | Mazda | Protege | LX Sedan 4-Door | 2.0L 2000CC l4 GAS DOHC Naturally Aspirated |
| 2002 | Mazda | Protege | SE Sedan 4-Door | 1.6L 1589CC l4 GAS DOHC Naturally Aspirated |
| 2002 | Mazda | Protege5 | Base Hatchback 4-Door | 2.0L 2000CC l4 GAS DOHC Naturally Aspirated |
| 2002 | Mitsubishi | Eclipse | GS Hatchback 2-Door | 2.4L 2351CC l4 GAS SOHC Naturally Aspirated |
| 2002 | Mitsubishi | Eclipse | GT Hatchback 2-Door | 3.0L 2972CC 181Cu. In. V6 GAS SOHC Naturally Aspirated |
| 2002 | Mitsubishi | Eclipse | RS Hatchback 2-Door | 2.4L 2351CC l4 GAS SOHC Naturally Aspirated |
| 2002 | Mitsubishi | Eclipse | Spyder GS Convertible 2-Door | 2.4L 2351CC l4 GAS SOHC Naturally Aspirated |
| 2002 | Mitsubishi | Eclipse | Spyder GT Convertible 2-Door | 3.0L 2972CC 181Cu. In. V6 GAS SOHC Naturally Aspirated |
| 2002 | Mitsubishi | Galant | DE Sedan 4-Door | 2.4L 2351CC l4 GAS SOHC Naturally Aspirated |
| 2002 | Mitsubishi | Galant | ES Sedan 4-Door | 2.4L 2351CC l4 GAS SOHC Naturally Aspirated |
| 2002 | Mitsubishi | Galant | ES Sedan 4-Door | 3.0L 2972CC 181Cu. In. V6 GAS SOHC Naturally Aspirated |
| 2002 | Mitsubishi | Galant | GTZ Sedan 4-Door | 3.0L 2972CC 181Cu. In. V6 GAS SOHC Naturally Aspirated |
| 2002 | Mitsubishi | Galant | LS Sedan 4-Door | 2.4L 2351CC l4 GAS SOHC Naturally Aspirated |
| 2002 | Mitsubishi | Galant | LS Sedan 4-Door | 3.0L 2972CC 181Cu. In. V6 GAS SOHC Naturally Aspirated |
| 2002 | Nissan | Altima | Base Sedan 4-Door | 2.5L 2488CC 152Cu. In. l4 GAS DOHC Naturally Aspirated |
| 2002 | Nissan | Altima | Base Sedan 4-Door | 3.5L 3498CC V6 GAS DOHC Naturally Aspirated |
| 2002 | Nissan | Altima | S Sedan 4-Door | 2.5L 2488CC 152Cu. In. l4 GAS DOHC Naturally Aspirated |
| 2002 | Nissan | Altima | S Sedan 4-Door | 3.5L 3498CC V6 GAS DOHC Naturally Aspirated |
| 2002 | Nissan | Altima | SE Sedan 4-Door | 3.5L 3498CC V6 GAS DOHC Naturally Aspirated |
| 2002 | Nissan | Altima | SL Sedan 4-Door | 2.5L 2488CC 152Cu. In. l4 GAS DOHC Naturally Aspirated |
| 2002 | Nissan | Altima | SL Sedan 4-Door | 3.5L 3498CC V6 GAS DOHC Naturally Aspirated |
| 2002 | Nissan | Maxima | GLE Sedan 4-Door | 3.5L 3498CC V6 GAS DOHC Naturally Aspirated |
| 2002 | Nissan | Maxima | GXE Sedan 4-Door | 3.5L 3498CC V6 GAS DOHC Naturally Aspirated |
| 2002 | Nissan | Maxima | SE Sedan 4-Door | 3.5L 3498CC V6 GAS DOHC Naturally Aspirated |
| 2002 | Nissan | Sentra | CA Sedan 4-Door | 1.8L 1809CC l4 GAS DOHC Naturally Aspirated |
| 2002 | Nissan | Sentra | GXE Sedan 4-Door | 1.8L 1769CC 108Cu. In. l4 GAS DOHC Naturally Aspirated |
| 2002 | Nissan | Sentra | GXE Sedan 4-Door | 1.8L 1809CC l4 GAS DOHC Naturally Aspirated |
| 2002 | Nissan | Sentra | GXE Sport Sedan 4-Door | 1.8L 1769CC 108Cu. In. l4 GAS DOHC Naturally Aspirated |
| 2002 | Nissan | Sentra | SE-R Sedan 4-Door | 2.5L 2488CC 152Cu. In. l4 GAS DOHC Naturally Aspirated |
| 2002 | Nissan | Sentra | SE-R Spec V Sedan 4-Door | 2.5L 2488CC 152Cu. In. l4 GAS DOHC Naturally Aspirated |
| 2002 | Nissan | Sentra | XE Sedan 4-Door | 1.8L 1769CC 108Cu. In. l4 GAS DOHC Naturally Aspirated |
| 2002 | Nissan | Sentra | XE Sedan 4-Door | 1.8L 1809CC l4 GAS DOHC Naturally Aspirated |
| 2001 | Lexus | GS300 | Base Sedan 4-Door | 3.0L 2997CC l6 GAS DOHC Naturally Aspirated |
| 2001 | Lexus | GS430 | Base Sedan 4-Door | 4.3L 4293CC V8 GAS DOHC Naturally Aspirated |
| 2001 | Lexus | IS300 | Base Sedan 4-Door | 3.0L 2997CC l6 GAS DOHC Naturally Aspirated |
| 2001 | Mazda | Miata | Base Convertible 2-Door | 1.8L 1839CC l4 GAS DOHC Naturally Aspirated |
| 2001 | Mazda | Miata | LS Convertible 2-Door | 1.8L 1839CC l4 GAS DOHC Naturally Aspirated |
| 2001 | Mazda | Miata | SE Convertible 2-Door | 1.8L 1839CC l4 GAS DOHC Naturally Aspirated |
| 2001 | Mazda | Protege | DX Sedan 4-Door | 1.6L 1589CC l4 GAS DOHC Naturally Aspirated |
| 2001 | Mazda | Protege | ES Sedan 4-Door | 2.0L 2000CC l4 GAS DOHC Naturally Aspirated |
| 2001 | Mazda | Protege | LX Sedan 4-Door | 1.6L 1589CC l4 GAS DOHC Naturally Aspirated |
| 2001 | Mazda | Protege | LX Sedan 4-Door | 2.0L 2000CC l4 GAS DOHC Naturally Aspirated |
| 2001 | Mazda | Protege | MP3 Sedan 4-Door | 2.0L 2000CC l4 GAS DOHC Naturally Aspirated |
| 2001 | Mitsubishi | Eclipse | GS Hatchback 2-Door | 2.4L 2351CC l4 GAS SOHC Naturally Aspirated |
| 2001 | Mitsubishi | Eclipse | GT Hatchback 2-Door | 3.0L 2972CC 181Cu. In. V6 GAS SOHC Naturally Aspirated |
| 2001 | Mitsubishi | Eclipse | RS Hatchback 2-Door | 2.4L 2351CC l4 GAS SOHC Naturally Aspirated |
| 2001 | Mitsubishi | Eclipse | Spyder GS Convertible 2-Door | 2.4L 2351CC l4 GAS SOHC Naturally Aspirated |
| 2001 | Mitsubishi | Eclipse | Spyder GT Convertible 2-Door | 3.0L 2972CC 181Cu. In. V6 GAS SOHC Naturally Aspirated |
| 2001 | Mitsubishi | Galant | DE Sedan 4-Door | 2.4L 2351CC l4 GAS SOHC Naturally Aspirated |
| 2001 | Mitsubishi | Galant | ES Sedan 4-Door | 2.4L 2351CC l4 GAS SOHC Naturally Aspirated |
| 2001 | Mitsubishi | Galant | ES Sedan 4-Door | 3.0L 2972CC 181Cu. In. V6 GAS SOHC Naturally Aspirated |
| 2001 | Mitsubishi | Galant | GTZ Sedan 4-Door | 3.0L 2972CC 181Cu. In. V6 GAS SOHC Naturally Aspirated |
| 2001 | Mitsubishi | Galant | LS Sedan 4-Door | 3.0L 2972CC 181Cu. In. V6 GAS SOHC Naturally Aspirated |
| 2001 | Nissan | Altima | GLE Sedan 4-Door | 2.4L 2389CC l4 GAS DOHC Naturally Aspirated |
| 2001 | Nissan | Altima | GXE Sedan 4-Door | 2.4L 2389CC l4 GAS DOHC Naturally Aspirated |
| 2001 | Nissan | Altima | SE Sedan 4-Door | 2.4L 2389CC l4 GAS DOHC Naturally Aspirated |
| 2001 | Nissan | Altima | XE Sedan 4-Door | 2.4L 2389CC l4 GAS DOHC Naturally Aspirated |
| 2001 | Nissan | Maxima | GLE Sedan 4-Door | 3.0L 2988CC 182Cu. In. V6 GAS DOHC Naturally Aspirated |
| 2001 | Nissan | Maxima | GXE Sedan 4-Door | 3.0L 2988CC 182Cu. In. V6 GAS DOHC Naturally Aspirated |
| 2001 | Nissan | Maxima | SE 20th Anniversary Edition Sedan 4-Door | 3.0L 2988CC 182Cu. In. V6 GAS DOHC Naturally Aspirated |
| 2001 | Nissan | Maxima | SE Sedan 4-Door | 3.0L 2988CC 182Cu. In. V6 GAS DOHC Naturally Aspirated |
| 2001 | Nissan | Sentra | CA Sedan 4-Door | 1.8L 1809CC l4 GAS DOHC Naturally Aspirated |
| 2001 | Nissan | Sentra | GXE Sedan 4-Door | 1.8L 1769CC 108Cu. In. l4 GAS DOHC Naturally Aspirated |
| 2001 | Nissan | Sentra | GXE Sedan 4-Door | 1.8L 1809CC l4 GAS DOHC Naturally Aspirated |
| 2001 | Nissan | Sentra | SE Sedan 4-Door | 2.0L 1998CC l4 GAS DOHC Naturally Aspirated |
| 2001 | Nissan | Sentra | XE Sedan 4-Door | 1.8L 1769CC 108Cu. In. l4 GAS DOHC Naturally Aspirated |
| 2001 | Nissan | Sentra | XE Sedan 4-Door | 1.8L 1809CC l4 GAS DOHC Naturally Aspirated |
| 2000 | Lexus | GS300 | Base Sedan 4-Door | 3.0L 2997CC l6 GAS DOHC Naturally Aspirated |
| 2000 | Lexus | SC300 | Base Coupe 2-Door | 3.0L 2997CC l6 GAS DOHC Naturally Aspirated |
| 2000 | Lexus | SC400 | Base Coupe 2-Door | 4.0L 3969CC V8 GAS DOHC Naturally Aspirated |
| 2000 | Mazda | Miata | Base Convertible 2-Door | 1.8L 1839CC l4 GAS DOHC Naturally Aspirated |
| 2000 | Mazda | Miata | LS Convertible 2-Door | 1.8L 1839CC l4 GAS DOHC Naturally Aspirated |
| 2000 | Mazda | Miata | SE Convertible 2-Door | 1.8L 1839CC l4 GAS DOHC Naturally Aspirated |
| 2000 | Mazda | Protege | DX Sedan 4-Door | 1.6L 1589CC l4 GAS DOHC Naturally Aspirated |
| 2000 | Mazda | Protege | ES Sedan 4-Door | 1.8L 1839CC l4 GAS DOHC Naturally Aspirated |
| 2000 | Mazda | Protege | LX Sedan 4-Door | 1.6L 1589CC l4 GAS DOHC Naturally Aspirated |
| 2000 | Mitsubishi | Eclipse | GS Hatchback 2-Door | 2.4L 2351CC l4 GAS SOHC Naturally Aspirated |
| 2000 | Mitsubishi | Eclipse | GT Hatchback 2-Door | 3.0L 2972CC 181Cu. In. V6 GAS SOHC Naturally Aspirated |
| 2000 | Mitsubishi | Eclipse | RS Hatchback 2-Door | 2.4L 2351CC l4 GAS SOHC Naturally Aspirated |
| 2000 | Mitsubishi | Galant | DE Sedan 4-Door | 2.4L 2351CC l4 GAS SOHC Naturally Aspirated |
| 2000 | Mitsubishi | Galant | ES Sedan 4-Door | 2.4L 2351CC l4 GAS SOHC Naturally Aspirated |
| 2000 | Mitsubishi | Galant | ES Sedan 4-Door | 3.0L 2972CC 181Cu. In. V6 GAS SOHC Naturally Aspirated |
| 2000 | Mitsubishi | Galant | GTZ Sedan 4-Door | 3.0L 2972CC 181Cu. In. V6 GAS SOHC Naturally Aspirated |
| 2000 | Mitsubishi | Galant | LS Sedan 4-Door | 3.0L 2972CC 181Cu. In. V6 GAS SOHC Naturally Aspirated |
| 2000 | Nissan | Altima | GLE Sedan 4-Door | 2.4L 2389CC l4 GAS DOHC Naturally Aspirated |
| 2000 | Nissan | Altima | GXE Sedan 4-Door | 2.4L 2389CC l4 GAS DOHC Naturally Aspirated |
| 2000 | Nissan | Altima | SE Sedan 4-Door | 2.4L 2389CC l4 GAS DOHC Naturally Aspirated |
| 2000 | Nissan | Altima | XE Sedan 4-Door | 2.4L 2389CC l4 GAS DOHC Naturally Aspirated |
| 2000 | Nissan | Maxima | GLE Sedan 4-Door | 3.0L 2988CC 182Cu. In. V6 GAS DOHC Naturally Aspirated |
| 2000 | Nissan | Maxima | GXE Sedan 4-Door | 3.0L 2988CC 182Cu. In. V6 GAS DOHC Naturally Aspirated |
| 2000 | Nissan | Maxima | SE Sedan 4-Door | 3.0L 2988CC 182Cu. In. V6 GAS DOHC Naturally Aspirated |
| 2000 | Nissan | Sentra | GSS Sedan 4-Door | 2.0L 1998CC 122Cu. In. l4 GAS DOHC Naturally Aspirated |
| 2000 | Nissan | Sentra | GST Sedan 4-Door | 1.6L 1597CC 97Cu. In. l4 GAS DOHC Naturally Aspirated |
| 2000 | Nissan | Sentra | GSX Sedan 4-Door | 1.6L 1597CC 97Cu. In. l4 GAS DOHC Naturally Aspirated |
| 2000 | Nissan | Sentra | GXE Sedan 4-Door | 1.8L 1809CC l4 GAS DOHC Naturally Aspirated |
| 2000 | Nissan | Sentra | SE Sedan 4-Door | 2.0L 1998CC l4 GAS DOHC Naturally Aspirated |
| 2000 | Nissan | Sentra | XE Sedan 4-Door | 1.8L 1809CC l4 GAS DOHC Naturally Aspirated |
| 1999 | Lexus | GS300 | Base Sedan 4-Door | 3.0L 2997CC l6 GAS DOHC Naturally Aspirated |
| 1999 | Lexus | SC300 | Base Coupe 2-Door | 3.0L 2997CC l6 GAS DOHC Naturally Aspirated |
| 1999 | Lexus | SC400 | Base Coupe 2-Door | 4.0L 3969CC V8 GAS DOHC Naturally Aspirated |
| 1999 | Mazda | Miata | 10th Anniversary Convertible 2-Door | 1.8L 1839CC l4 GAS DOHC Naturally Aspirated |
| 1999 | Mazda | Miata | Base Convertible 2-Door | 1.8L 1839CC l4 GAS DOHC Naturally Aspirated |
| 1999 | Mazda | Protege | DX Sedan 4-Door | 1.6L 1589CC l4 GAS DOHC Naturally Aspirated |
| 1999 | Mazda | Protege | ES Sedan 4-Door | 1.8L 1839CC l4 GAS DOHC Naturally Aspirated |
| 1999 | Mazda | Protege | LX Sedan 4-Door | 1.6L 1589CC l4 GAS DOHC Naturally Aspirated |
| 1999 | Mitsubishi | 3000GT | Base Coupe 2-Door | 3.0L 2972CC 181Cu. In. V6 GAS SOHC Naturally Aspirated |
| 1999 | Mitsubishi | 3000GT | SL Coupe 2-Door | 3.0L 2972CC 181Cu. In. V6 GAS DOHC Naturally Aspirated |
| 1999 | Mitsubishi | 3000GT | VR-4 Coupe 2-Door | 3.0L 2972CC 181Cu. In. V6 GAS DOHC Turbocharged |
| 1999 | Mitsubishi | Eclipse | GS Hatchback 2-Door | 2.0L 1996CC 122Cu. In. l4 GAS DOHC Naturally Aspirated |
| 1999 | Mitsubishi | Eclipse | GST Hatchback 2-Door | 2.0L 1997CC 122Cu. In. l4 GAS DOHC Turbocharged |
| 1999 | Mitsubishi | Eclipse | GSX Hatchback 2-Door | 2.0L 1997CC 122Cu. In. l4 GAS DOHC Turbocharged |
| 1999 | Mitsubishi | Eclipse | RS Hatchback 2-Door | 2.0L 1996CC 122Cu. In. l4 GAS DOHC Naturally Aspirated |
| 1999 | Mitsubishi | Eclipse | Spyder GS Convertible 2-Door | 2.4L 2351CC l4 GAS SOHC Naturally Aspirated |
| 1999 | Mitsubishi | Eclipse | Spyder GST Convertible 2-Door | 2.0L 1997CC 122Cu. In. l4 GAS DOHC Turbocharged |
| 1999 | Mitsubishi | Galant | DE Sedan 4-Door | 2.4L 2351CC l4 GAS SOHC Naturally Aspirated |
| 1999 | Mitsubishi | Galant | ES Sedan 4-Door | 2.4L 2351CC l4 GAS SOHC Naturally Aspirated |
| 1999 | Mitsubishi | Galant | ES Sedan 4-Door | 3.0L 2972CC 181Cu. In. V6 GAS SOHC Naturally Aspirated |
| 1999 | Mitsubishi | Galant | GTZ Sedan 4-Door | 3.0L 2972CC 181Cu. In. V6 GAS SOHC Naturally Aspirated |
| 1999 | Mitsubishi | Galant | LS Sedan 4-Door | 3.0L 2972CC 181Cu. In. V6 GAS SOHC Naturally Aspirated |
| 1999 | Nissan | Altima | GLE Sedan 4-Door | 2.4L 2389CC l4 GAS DOHC Naturally Aspirated |
| 1999 | Nissan | Altima | GXE Sedan 4-Door | 2.4L 2389CC l4 GAS DOHC Naturally Aspirated |
| 1999 | Nissan | Altima | SE Sedan 4-Door | 2.4L 2389CC l4 GAS DOHC Naturally Aspirated |
| 1999 | Nissan | Altima | XE Sedan 4-Door | 2.4L 2389CC l4 GAS DOHC Naturally Aspirated |
| 1999 | Nissan | Maxima | GLE Sedan 4-Door | 3.0L 2988CC 182Cu. In. V6 GAS DOHC Naturally Aspirated |
| 1999 | Nissan | Maxima | GXE Sedan 4-Door | 3.0L 2988CC 182Cu. In. V6 GAS DOHC Naturally Aspirated |
| 1999 | Nissan | Maxima | SE Sedan 4-Door | 3.0L 2988CC 182Cu. In. V6 GAS DOHC Naturally Aspirated |
| 1999 | Nissan | Sentra | GSS Sedan 4-Door | 2.0L 1998CC 122Cu. In. l4 GAS DOHC Naturally Aspirated |
| 1999 | Nissan | Sentra | GST Sedan 4-Door | 1.6L 1597CC 97Cu. In. l4 GAS DOHC Naturally Aspirated |
| 1999 | Nissan | Sentra | GSX Sedan 4-Door | 1.6L 1597CC 97Cu. In. l4 GAS DOHC Naturally Aspirated |
| 1999 | Nissan | Sentra | GXE Sedan 4-Door | 1.6L 1597CC 97Cu. In. l4 GAS DOHC Naturally Aspirated |
| 1999 | Nissan | Sentra | SE Sedan 4-Door | 2.0L 1998CC l4 GAS DOHC Naturally Aspirated |
| 1999 | Nissan | Sentra | XE Sedan 4-Door | 1.6L 1597CC 97Cu. In. l4 GAS DOHC Naturally Aspirated |
| 1998 | Lexus | GS300 | Base Sedan 4-Door | 3.0L 2997CC l6 GAS DOHC Naturally Aspirated |
| 1998 | Lexus | SC300 | Base Coupe 2-Door | 3.0L 2997CC l6 GAS DOHC Naturally Aspirated |
| 1998 | Lexus | SC400 | Base Coupe 2-Door | 4.0L 3969CC V8 GAS DOHC Naturally Aspirated |
| 1998 | Mazda | Protege | DX Sedan 4-Door | 1.5L 1489CC l4 GAS DOHC Naturally Aspirated |
| 1998 | Mazda | Protege | ES Sedan 4-Door | 1.8L 1839CC l4 GAS DOHC Naturally Aspirated |
| 1998 | Mazda | Protege | LX Sedan 4-Door | 1.5L 1489CC l4 GAS DOHC Naturally Aspirated |
| 1998 | Mitsubishi | 3000GT | Base Coupe 2-Door | 3.0L 2972CC 181Cu. In. V6 GAS SOHC Naturally Aspirated |
| 1998 | Mitsubishi | 3000GT | SL Coupe 2-Door | 3.0L 2972CC 181Cu. In. V6 GAS DOHC Naturally Aspirated |
| 1998 | Mitsubishi | 3000GT | VR-4 Coupe 2-Door | 3.0L 2972CC 181Cu. In. V6 GAS DOHC Turbocharged |
| 1998 | Mitsubishi | Eclipse | GS Hatchback 2-Door | 2.0L 1996CC 122Cu. In. l4 GAS DOHC Naturally Aspirated |
| 1998 | Mitsubishi | Eclipse | GST Hatchback 2-Door | 2.0L 1997CC 122Cu. In. l4 GAS DOHC Turbocharged |
| 1998 | Mitsubishi | Eclipse | GSX Hatchback 2-Door | 2.0L 1997CC 122Cu. In. l4 GAS DOHC Turbocharged |
| 1998 | Mitsubishi | Eclipse | RS Hatchback 2-Door | 2.0L 1996CC 122Cu. In. l4 GAS DOHC Naturally Aspirated |
| 1998 | Mitsubishi | Eclipse | Spyder GS Convertible 2-Door | 2.4L 2351CC l4 GAS SOHC Naturally Aspirated |
| 1998 | Mitsubishi | Eclipse | Spyder GST Convertible 2-Door | 2.0L 1997CC 122Cu. In. l4 GAS DOHC Turbocharged |
| 1998 | Mitsubishi | Galant | DE Sedan 4-Door | 2.4L 2351CC l4 GAS SOHC Naturally Aspirated |
| 1998 | Mitsubishi | Galant | ES Sedan 4-Door | 2.4L 2351CC l4 GAS SOHC Naturally Aspirated |
| 1998 | Mitsubishi | Galant | LS Sedan 4-Door | 2.4L 2351CC l4 GAS SOHC Naturally Aspirated |
| 1998 | Nissan | 200SX | Base Coupe 2-Door | 1.6L 1597CC 97Cu. In. l4 GAS DOHC Naturally Aspirated |
| 1998 | Nissan | 200SX | SE Coupe 2-Door | 1.6L 1597CC 97Cu. In. l4 GAS DOHC Naturally Aspirated |
| 1998 | Nissan | 200SX | SE-R Coupe 2-Door | 2.0L 1998CC 122Cu. In. l4 GAS DOHC Naturally Aspirated |
| 1998 | Nissan | 240SX | Base Coupe 2-Door | 2.4L 2389CC l4 GAS DOHC Naturally Aspirated |
| 1998 | Nissan | 240SX | LE Coupe 2-Door | 2.4L 2389CC l4 GAS DOHC Naturally Aspirated |
| 1998 | Nissan | 240SX | SE Coupe 2-Door | 2.4L 2389CC l4 GAS DOHC Naturally Aspirated |
| 1998 | Nissan | Altima | GLE Sedan 4-Door | 2.4L 2389CC l4 GAS DOHC Naturally Aspirated |
| 1998 | Nissan | Altima | GXE Sedan 4-Door | 2.4L 2389CC l4 GAS DOHC Naturally Aspirated |
| 1998 | Nissan | Altima | SE Sedan 4-Door | 2.4L 2389CC l4 GAS DOHC Naturally Aspirated |
| 1998 | Nissan | Altima | XE Sedan 4-Door | 2.4L 2389CC l4 GAS DOHC Naturally Aspirated |
| 1998 | Nissan | Maxima | GLE Sedan 4-Door | 3.0L 2988CC 182Cu. In. V6 GAS DOHC Naturally Aspirated |
| 1998 | Nissan | Maxima | GLE-E Sedan 4-Door | 3.0L 2988CC 182Cu. In. V6 GAS DOHC Naturally Aspirated |
| 1998 | Nissan | Maxima | GXE Sedan 4-Door | 3.0L 2988CC 182Cu. In. V6 GAS DOHC Naturally Aspirated |
| 1998 | Nissan | Maxima | SE Sedan 4-Door | 3.0L 2988CC 182Cu. In. V6 GAS DOHC Naturally Aspirated |
| 1998 | Nissan | Sentra | Base Sedan 4-Door | 1.6L 1597CC 97Cu. In. l4 GAS DOHC Naturally Aspirated |
| 1998 | Nissan | Sentra | GLE Sedan 4-Door | 1.6L 1597CC 97Cu. In. l4 GAS DOHC Naturally Aspirated |
| 1998 | Nissan | Sentra | GSS Sedan 4-Door | 2.0L 1998CC 122Cu. In. l4 GAS DOHC Naturally Aspirated |
| 1998 | Nissan | Sentra | GST Sedan 4-Door | 1.6L 1597CC 97Cu. In. l4 GAS DOHC Naturally Aspirated |
| 1998 | Nissan | Sentra | GSX Sedan 4-Door | 1.6L 1597CC 97Cu. In. l4 GAS DOHC Naturally Aspirated |
| 1998 | Nissan | Sentra | GXE Sedan 4-Door | 1.6L 1597CC 97Cu. In. l4 GAS DOHC Naturally Aspirated |
| 1998 | Nissan | Sentra | SE Sedan 4-Door | 2.0L 1998CC 122Cu. In. l4 GAS DOHC Naturally Aspirated |
| 1998 | Nissan | Sentra | XE Sedan 4-Door | 1.6L 1597CC 97Cu. In. l4 GAS DOHC Naturally Aspirated |
| 1997 | Lexus | GS300 | Base Sedan 4-Door | 3.0L 2997CC l6 GAS DOHC Naturally Aspirated |
| 1997 | Lexus | SC300 | Base Coupe 2-Door | 3.0L 2997CC l6 GAS DOHC Naturally Aspirated |
| 1997 | Lexus | SC400 | Base Coupe 2-Door | 4.0L 3969CC V8 GAS DOHC Naturally Aspirated |
| 1997 | Mazda | Miata | Base Convertible 2-Door | 1.8L 1839CC l4 GAS DOHC Naturally Aspirated |
| 1997 | Mazda | Miata | M Edition Convertible 2-Door | 1.8L 1839CC l4 GAS DOHC Naturally Aspirated |
| 1997 | Mazda | Miata | STO Convertible 2-Door | 1.8L 1839CC l4 GAS DOHC Naturally Aspirated |
| 1997 | Mazda | Protege | DX Sedan 4-Door | 1.5L 1489CC l4 GAS DOHC Naturally Aspirated |
| 1997 | Mazda | Protege | ES Sedan 4-Door | 1.8L 1839CC l4 GAS DOHC Naturally Aspirated |
| 1997 | Mazda | Protege | LX Sedan 4-Door | 1.5L 1489CC l4 GAS DOHC Naturally Aspirated |
| 1997 | Mitsubishi | 3000GT | Base Coupe 2-Door | 3.0L 2972CC 181Cu. In. V6 GAS SOHC Naturally Aspirated |
| 1997 | Mitsubishi | 3000GT | SL Coupe 2-Door | 3.0L 2972CC 181Cu. In. V6 GAS DOHC Naturally Aspirated |
| 1997 | Mitsubishi | 3000GT | VR-4 Coupe 2-Door | 3.0L 2972CC 181Cu. In. V6 GAS DOHC Turbocharged |
| 1997 | Mitsubishi | Eclipse | Base Hatchback 2-Door | 2.0L 1996CC 122Cu. In. l4 GAS DOHC Naturally Aspirated |
| 1997 | Mitsubishi | Eclipse | GS Hatchback 2-Door | 2.0L 1996CC 122Cu. In. l4 GAS DOHC Naturally Aspirated |
| 1997 | Mitsubishi | Eclipse | GST Hatchback 2-Door | 2.0L 1997CC 122Cu. In. l4 GAS DOHC Turbocharged |
| 1997 | Mitsubishi | Eclipse | GSX Hatchback 2-Door | 2.0L 1997CC 122Cu. In. l4 GAS DOHC Turbocharged |
| 1997 | Mitsubishi | Eclipse | RS Hatchback 2-Door | 2.0L 1996CC 122Cu. In. l4 GAS DOHC Naturally Aspirated |
| 1997 | Mitsubishi | Eclipse | Spyder GS Convertible 2-Door | 2.4L 2351CC l4 GAS SOHC Naturally Aspirated |
| 1997 | Mitsubishi | Eclipse | Spyder GST Convertible 2-Door | 2.0L 1997CC 122Cu. In. l4 GAS DOHC Turbocharged |
| 1997 | Mitsubishi | Galant | DE Sedan 4-Door | 2.4L 2351CC l4 GAS SOHC Naturally Aspirated |
| 1997 | Mitsubishi | Galant | ES Sedan 4-Door | 2.4L 2351CC l4 GAS SOHC Naturally Aspirated |
| 1997 | Mitsubishi | Galant | LS Sedan 4-Door | 2.4L 2351CC l4 GAS SOHC Naturally Aspirated |
| 1997 | Nissan | 200SX | Base Coupe 2-Door | 1.6L 1597CC 97Cu. In. l4 GAS DOHC Naturally Aspirated |
| 1997 | Nissan | 200SX | SE Coupe 2-Door | 1.6L 1597CC 97Cu. In. l4 GAS DOHC Naturally Aspirated |
| 1997 | Nissan | 200SX | SE-R Coupe 2-Door | 2.0L 1998CC 122Cu. In. l4 GAS DOHC Naturally Aspirated |
| 1997 | Nissan | 240SX | Base Coupe 2-Door | 2.4L 2389CC l4 GAS DOHC Naturally Aspirated |
| 1997 | Nissan | 240SX | LE Coupe 2-Door | 2.4L 2389CC l4 GAS DOHC Naturally Aspirated |
| 1997 | Nissan | 240SX | SE Coupe 2-Door | 2.4L 2389CC l4 GAS DOHC Naturally Aspirated |
| 1997 | Nissan | Altima | GLE Sedan 4-Door | 2.4L 2389CC l4 GAS DOHC Naturally Aspirated |
| 1997 | Nissan | Altima | GXE Sedan 4-Door | 2.4L 2389CC l4 GAS DOHC Naturally Aspirated |
| 1997 | Nissan | Altima | SE Sedan 4-Door | 2.4L 2389CC l4 GAS DOHC Naturally Aspirated |
| 1997 | Nissan | Altima | XE Sedan 4-Door | 2.4L 2389CC l4 GAS DOHC Naturally Aspirated |
| 1997 | Nissan | Maxima | GLE Sedan 4-Door | 3.0L 2988CC 182Cu. In. V6 GAS DOHC Naturally Aspirated |
| 1997 | Nissan | Maxima | GLE-E Sedan 4-Door | 3.0L 2988CC 182Cu. In. V6 GAS DOHC Naturally Aspirated |
| 1997 | Nissan | Maxima | GXE Sedan 4-Door | 3.0L 2988CC 182Cu. In. V6 GAS DOHC Naturally Aspirated |
| 1997 | Nissan | Maxima | SE Sedan 4-Door | 3.0L 2988CC 182Cu. In. V6 GAS DOHC Naturally Aspirated |
| 1997 | Nissan | Sentra | Base Sedan 4-Door | 1.6L 1597CC 97Cu. In. l4 GAS DOHC Naturally Aspirated |
| 1997 | Nissan | Sentra | GLE Sedan 4-Door | 1.6L 1597CC 97Cu. In. l4 GAS DOHC Naturally Aspirated |
| 1997 | Nissan | Sentra | GSS Sedan 4-Door | 2.0L 1998CC 122Cu. In. l4 GAS DOHC Naturally Aspirated |
| 1997 | Nissan | Sentra | GST Sedan 4-Door | 1.6L 1597CC 97Cu. In. l4 GAS DOHC Naturally Aspirated |
| 1997 | Nissan | Sentra | GSX Sedan 4-Door | 1.6L 1597CC 97Cu. In. l4 GAS DOHC Naturally Aspirated |
| 1997 | Nissan | Sentra | GXE Sedan 4-Door | 1.6L 1597CC 97Cu. In. l4 GAS DOHC Naturally Aspirated |
| 1997 | Nissan | Sentra | XE Sedan 4-Door | 1.6L 1597CC 97Cu. In. l4 GAS DOHC Naturally Aspirated |
| 1996 | Lexus | GS300 | Base Sedan 4-Door | 3.0L 2997CC l6 GAS DOHC Naturally Aspirated |
| 1996 | Lexus | SC300 | Base Coupe 2-Door | 3.0L 2997CC l6 GAS DOHC Naturally Aspirated |
| 1996 | Lexus | SC400 | Base Coupe 2-Door | 4.0L 3969CC V8 GAS DOHC Naturally Aspirated |
| 1996 | Mazda | Miata | Base Convertible 2-Door | 1.8L 1839CC l4 GAS DOHC Naturally Aspirated |
| 1996 | Mazda | Miata | M Edition Convertible 2-Door | 1.8L 1839CC l4 GAS DOHC Naturally Aspirated |
| 1996 | Mazda | Protege | DX Sedan 4-Door | 1.5L 1489CC l4 GAS DOHC Naturally Aspirated |
| 1996 | Mazda | Protege | ES Sedan 4-Door | 1.8L 1839CC l4 GAS DOHC Naturally Aspirated |
| 1996 | Mazda | Protege | LX Sedan 4-Door | 1.5L 1489CC l4 GAS DOHC Naturally Aspirated |
| 1996 | Mitsubishi | 3000GT | Base Coupe 2-Door | 3.0L 2972CC 181Cu. In. V6 GAS DOHC Naturally Aspirated |
| 1996 | Mitsubishi | 3000GT | SL Coupe 2-Door | 3.0L 2972CC 181Cu. In. V6 GAS DOHC Naturally Aspirated |
| 1996 | Mitsubishi | 3000GT | Spyder SL Convertible 2-Door | 3.0L 2972CC 181Cu. In. V6 GAS DOHC Naturally Aspirated |
| 1996 | Mitsubishi | 3000GT | Spyder VR-4 Convertible 2-Door | 3.0L 2972CC 181Cu. In. V6 GAS DOHC Turbocharged |
| 1996 | Mitsubishi | 3000GT | VR-4 Coupe 2-Door | 3.0L 2972CC 181Cu. In. V6 GAS DOHC Turbocharged |
| 1996 | Mitsubishi | Eclipse | Base Hatchback 2-Door | 2.0L 1996CC 122Cu. In. l4 GAS DOHC Naturally Aspirated |
| 1996 | Mitsubishi | Eclipse | GS Hatchback 2-Door | 2.0L 1996CC 122Cu. In. l4 GAS DOHC Naturally Aspirated |
| 1996 | Mitsubishi | Eclipse | GST Hatchback 2-Door | 2.0L 1997CC 122Cu. In. l4 GAS DOHC Turbocharged |
| 1996 | Mitsubishi | Eclipse | GSX Hatchback 2-Door | 2.0L 1997CC 122Cu. In. l4 GAS DOHC Turbocharged |
| 1996 | Mitsubishi | Eclipse | RS Hatchback 2-Door | 2.0L 1996CC 122Cu. In. l4 GAS DOHC Naturally Aspirated |
| 1996 | Mitsubishi | Eclipse | Spyder GS Convertible 2-Door | 2.4L 2351CC l4 GAS SOHC Naturally Aspirated |
| 1996 | Mitsubishi | Eclipse | Spyder GST Convertible 2-Door | 2.0L 1997CC 122Cu. In. l4 GAS DOHC Turbocharged |
| 1996 | Mitsubishi | Galant | ES Sedan 4-Door | 2.4L 2351CC l4 GAS SOHC Naturally Aspirated |
| 1996 | Mitsubishi | Galant | LS Sedan 4-Door | 2.4L 2351CC l4 GAS SOHC Naturally Aspirated |
| 1996 | Mitsubishi | Galant | S Sedan 4-Door | 2.4L 2351CC l4 GAS SOHC Naturally Aspirated |
| 1996 | Nissan | 200SX | Base Coupe 2-Door | 1.6L 1597CC 97Cu. In. l4 GAS DOHC Naturally Aspirated |
| 1996 | Nissan | 200SX | SE Coupe 2-Door | 1.6L 1597CC 97Cu. In. l4 GAS DOHC Naturally Aspirated |
| 1996 | Nissan | 200SX | SE-R Coupe 2-Door | 2.0L 1998CC 122Cu. In. l4 GAS DOHC Naturally Aspirated |
| 1996 | Nissan | 240SX | Base Coupe 2-Door | 2.4L 2389CC l4 GAS DOHC Naturally Aspirated |
| 1996 | Nissan | 240SX | SE Coupe 2-Door | 2.4L 2389CC l4 GAS DOHC Naturally Aspirated |
| 1996 | Nissan | 300ZX | 2+2 Coupe 2-Door | 3.0L 2960CC 181Cu. In. V6 GAS DOHC Naturally Aspirated |
| 1996 | Nissan | 300ZX | Base Convertible 2-Door | 3.0L 2960CC 181Cu. In. V6 GAS DOHC Naturally Aspirated |
| 1996 | Nissan | 300ZX | Base Coupe 2-Door | 3.0L 2960CC 181Cu. In. V6 GAS DOHC Naturally Aspirated |
| 1996 | Nissan | 300ZX | Turbo Coupe 2-Door | 3.0L 2960CC 181Cu. In. V6 GAS DOHC Turbocharged |
| 1996 | Nissan | Altima | GLE Sedan 4-Door | 2.4L 2389CC l4 GAS DOHC Naturally Aspirated |
| 1996 | Nissan | Altima | GLE Sedan 4-Door | 2.4L 2400CC 146Cu. In. l4 GAS DOHC Naturally Aspirated |
| 1996 | Nissan | Altima | GLE-E Sedan 4-Door | 2.4L 2400CC 146Cu. In. l4 GAS DOHC Naturally Aspirated |
| 1996 | Nissan | Altima | GXE Sedan 4-Door | 2.4L 2389CC l4 GAS DOHC Naturally Aspirated |
| 1996 | Nissan | Altima | GXE Sedan 4-Door | 2.4L 2400CC 146Cu. In. l4 GAS DOHC Naturally Aspirated |
| 1996 | Nissan | Altima | SE Sedan 4-Door | 2.4L 2389CC l4 GAS DOHC Naturally Aspirated |
| 1996 | Nissan | Altima | SE Sedan 4-Door | 2.4L 2400CC 146Cu. In. l4 GAS DOHC Naturally Aspirated |
| 1996 | Nissan | Altima | XE Sedan 4-Door | 2.4L 2389CC l4 GAS DOHC Naturally Aspirated |
| 1996 | Nissan | Maxima | GLE Sedan 4-Door | 3.0L 2988CC 182Cu. In. V6 GAS DOHC Naturally Aspirated |
| 1996 | Nissan | Maxima | GLE-E Sedan 4-Door | 3.0L 2988CC 182Cu. In. V6 GAS DOHC Naturally Aspirated |
| 1996 | Nissan | Maxima | GXE Sedan 4-Door | 3.0L 2988CC 182Cu. In. V6 GAS DOHC Naturally Aspirated |
| 1996 | Nissan | Maxima | SE Sedan 4-Door | 3.0L 2988CC 182Cu. In. V6 GAS DOHC Naturally Aspirated |
| 1996 | Nissan | Sentra | Base Sedan 4-Door | 1.6L 1597CC 97Cu. In. l4 GAS DOHC Naturally Aspirated |
| 1996 | Nissan | Sentra | GLE Sedan 4-Door | 1.6L 1597CC 97Cu. In. l4 GAS DOHC Naturally Aspirated |
| 1996 | Nissan | Sentra | GSS Sedan 4-Door | 2.0L 1998CC 122Cu. In. l4 GAS DOHC Naturally Aspirated |
| 1996 | Nissan | Sentra | GST Sedan 4-Door | 1.6L 1597CC 97Cu. In. l4 GAS DOHC Naturally Aspirated |
| 1996 | Nissan | Sentra | GSX Sedan 4-Door | 1.6L 1597CC 97Cu. In. l4 GAS DOHC Naturally Aspirated |
| 1996 | Nissan | Sentra | GXE Sedan 4-Door | 1.6L 1597CC 97Cu. In. l4 GAS DOHC Naturally Aspirated |
| 1996 | Nissan | Sentra | XE Sedan 4-Door | 1.6L 1597CC 97Cu. In. l4 GAS DOHC Naturally Aspirated |
| 1995 | Lexus | GS300 | Base Sedan 4-Door | 3.0L 2997CC l6 GAS DOHC Naturally Aspirated |
| 1995 | Lexus | SC300 | Base Coupe 2-Door | 3.0L 2997CC l6 GAS DOHC Naturally Aspirated |
| 1995 | Lexus | SC400 | Base Coupe 2-Door | 4.0L 3967CC V8 GAS DOHC Naturally Aspirated |
| 1995 | Mazda | Miata | Base Convertible 2-Door | 1.8L 1839CC l4 GAS DOHC Naturally Aspirated |
| 1995 | Mazda | Miata | M Edition Convertible 2-Door | 1.8L 1839CC l4 GAS DOHC Naturally Aspirated |
| 1995 | Mazda | Protege | DX Sedan 4-Door | 1.5L 1489CC l4 GAS DOHC Naturally Aspirated |
| 1995 | Mazda | Protege | ES Sedan 4-Door | 1.8L 1839CC l4 GAS DOHC Naturally Aspirated |
| 1995 | Mazda | Protege | LX Sedan 4-Door | 1.5L 1489CC l4 GAS DOHC Naturally Aspirated |
| 1995 | Mazda | Protege | S Sedan 4-Door | 1.8L 1839CC l4 GAS Naturally Aspirated |
| 1995 | Mazda | RX-7 | Base Coupe 2-Door | 1.3L 1308CC R2 GAS Turbocharged |
| 1995 | Mazda | RX-7 | R2 Coupe 2-Door | 1.3L 1308CC R2 GAS Turbocharged |
| 1995 | Mazda | RX-7 | Touring Coupe 2-Door | 1.3L 1308CC R2 GAS Turbocharged |
| 1995 | Mitsubishi | 3000GT | Base Coupe 2-Door | 3.0L 2972CC 181Cu. In. V6 GAS DOHC Naturally Aspirated |
| 1995 | Mitsubishi | 3000GT | SL Coupe 2-Door | 3.0L 2972CC 181Cu. In. V6 GAS DOHC Naturally Aspirated |
| 1995 | Mitsubishi | 3000GT | Spyder SL Convertible 2-Door | 3.0L 2972CC 181Cu. In. V6 GAS DOHC Naturally Aspirated |
| 1995 | Mitsubishi | 3000GT | Spyder VR-4 Convertible 2-Door | 3.0L 2972CC 181Cu. In. V6 GAS DOHC Turbocharged |
| 1995 | Mitsubishi | 3000GT | VR-4 Coupe 2-Door | 3.0L 2972CC 181Cu. In. V6 GAS DOHC Turbocharged |
| 1995 | Mitsubishi | Eclipse | GS Hatchback 2-Door | 2.0L 1997CC 122Cu. In. l4 GAS DOHC Naturally Aspirated |
| 1995 | Mitsubishi | Eclipse | GST Hatchback 2-Door | 2.0L 1997CC 122Cu. In. l4 GAS DOHC Turbocharged |
| 1995 | Mitsubishi | Eclipse | GSX Hatchback 2-Door | 2.0L 1997CC 122Cu. In. l4 GAS DOHC Turbocharged |
| 1995 | Mitsubishi | Eclipse | RS Hatchback 2-Door | 2.0L 1997CC 122Cu. In. l4 GAS DOHC Naturally Aspirated |
| 1995 | Mitsubishi | Galant | ES Sedan 4-Door | 2.4L 2351CC l4 GAS SOHC Naturally Aspirated |
| 1995 | Mitsubishi | Galant | LS Sedan 4-Door | 2.4L 2351CC l4 GAS SOHC Naturally Aspirated |
| 1995 | Mitsubishi | Galant | S Sedan 4-Door | 2.4L 2351CC l4 GAS SOHC Naturally Aspirated |
| 1995 | Nissan | 200SX | Base Coupe 2-Door | 1.6L 1597CC 97Cu. In. l4 GAS DOHC Naturally Aspirated |
| 1995 | Nissan | 200SX | Base Coupe 2-Door | 2.0L 1998CC 122Cu. In. l4 GAS DOHC Naturally Aspirated |
| 1995 | Nissan | 200SX | SE Coupe 2-Door | 1.6L 1597CC 97Cu. In. l4 GAS DOHC Naturally Aspirated |
| 1995 | Nissan | 200SX | SE-R Coupe 2-Door | 2.0L 1998CC 122Cu. In. l4 GAS DOHC Naturally Aspirated |
| 1995 | Nissan | 240SX | Base Coupe 2-Door | 2.4L 2389CC l4 GAS DOHC Naturally Aspirated |
| 1995 | Nissan | 240SX | SE Coupe 2-Door | 2.4L 2389CC l4 GAS DOHC Naturally Aspirated |
| 1995 | Nissan | 300ZX | 2+2 Coupe 2-Door | 3.0L 2960CC 181Cu. In. V6 GAS DOHC Naturally Aspirated |
| 1995 | Nissan | 300ZX | Base Convertible 2-Door | 3.0L 2960CC 181Cu. In. V6 GAS DOHC Naturally Aspirated |
| 1995 | Nissan | 300ZX | Base Coupe 2-Door | 3.0L 2960CC 181Cu. In. V6 GAS DOHC Naturally Aspirated |
| 1995 | Nissan | 300ZX | Turbo Coupe 2-Door | 3.0L 2960CC 181Cu. In. V6 GAS DOHC Turbocharged |
| 1995 | Nissan | Altima | GLE Sedan 4-Door | 2.4L 2389CC l4 GAS DOHC Naturally Aspirated |
| 1995 | Nissan | Altima | GXE Sedan 4-Door | 2.4L 2389CC l4 GAS DOHC Naturally Aspirated |
| 1995 | Nissan | Altima | SE Sedan 4-Door | 2.4L 2389CC l4 GAS DOHC Naturally Aspirated |
| 1995 | Nissan | Altima | XE Sedan 4-Door | 2.4L 2389CC l4 GAS DOHC Naturally Aspirated |
| 1995 | Nissan | Maxima | GLE Sedan 4-Door | 3.0L 2988CC 182Cu. In. V6 GAS DOHC Naturally Aspirated |
| 1995 | Nissan | Maxima | GXE Sedan 4-Door | 3.0L 2988CC 182Cu. In. V6 GAS DOHC Naturally Aspirated |
| 1995 | Nissan | Maxima | SE Sedan 4-Door | 3.0L 2988CC 182Cu. In. V6 GAS DOHC Naturally Aspirated |
| 1995 | Nissan | Sentra | Base Sedan 4-Door | 1.6L 1597CC 97Cu. In. l4 GAS DOHC Naturally Aspirated |
| 1995 | Nissan | Sentra | GLE Sedan 4-Door | 1.6L 1597CC 97Cu. In. l4 GAS DOHC Naturally Aspirated |
| 1995 | Nissan | Sentra | GXE Sedan 4-Door | 1.6L 1597CC 97Cu. In. l4 GAS DOHC Naturally Aspirated |
| 1995 | Nissan | Sentra | XE Sedan 4-Door | 1.6L 1597CC 97Cu. In. l4 GAS DOHC Naturally Aspirated |
| 1994 | Lexus | GS300 | Base Sedan 4-Door | 3.0L 2997CC l6 GAS DOHC Naturally Aspirated |
| 1994 | Lexus | SC300 | Base Coupe 2-Door | 3.0L 2997CC l6 GAS DOHC Naturally Aspirated |
| 1994 | Lexus | SC400 | Base Coupe 2-Door | 4.0L 3967CC V8 GAS DOHC Naturally Aspirated |
| 1994 | Mazda | Miata | Base Convertible 2-Door | 1.8L 1839CC l4 GAS DOHC Naturally Aspirated |
| 1994 | Mazda | Miata | M Edition Convertible 2-Door | 1.8L 1839CC l4 GAS DOHC Naturally Aspirated |
| 1994 | Mazda | Protege | Base Sedan 4-Door | 1.8L 1839CC l4 GAS SOHC Naturally Aspirated |
| 1994 | Mazda | Protege | DX Sedan 4-Door | 1.8L 1839CC l4 GAS SOHC Naturally Aspirated |
| 1994 | Mazda | Protege | LX Sedan 4-Door | 1.8L 1839CC l4 GAS DOHC Naturally Aspirated |
| 1994 | Mazda | RX-7 | Base Coupe 2-Door | 1.3L 1308CC R2 GAS Turbocharged |
| 1994 | Mazda | RX-7 | R2 Coupe 2-Door | 1.3L 1308CC R2 GAS Turbocharged |
| 1994 | Mazda | RX-7 | Touring Coupe 2-Door | 1.3L 1308CC R2 GAS Turbocharged |
| 1994 | Mitsubishi | 3000GT | Base Coupe 2-Door | 3.0L 2972CC 181Cu. In. V6 GAS DOHC Naturally Aspirated |
| 1994 | Mitsubishi | 3000GT | SL Coupe 2-Door | 3.0L 2972CC 181Cu. In. V6 GAS DOHC Naturally Aspirated |
| 1994 | Mitsubishi | 3000GT | VR-4 Coupe 2-Door | 3.0L 2972CC 181Cu. In. V6 GAS DOHC Turbocharged |
| 1994 | Mitsubishi | Eclipse | Base Hatchback 2-Door | 1.8L 1755CC 107Cu. In. l4 GAS SOHC Naturally Aspirated |
| 1994 | Mitsubishi | Eclipse | GS Hatchback 2-Door | 1.8L 1755CC 107Cu. In. l4 GAS SOHC Naturally Aspirated |
| 1994 | Mitsubishi | Eclipse | GS Hatchback 2-Door | 2.0L 1997CC 122Cu. In. l4 GAS DOHC Naturally Aspirated |
| 1994 | Mitsubishi | Eclipse | GS Hatchback 2-Door | 2.0L 1997CC 122Cu. In. l4 GAS DOHC Turbocharged |
| 1994 | Mitsubishi | Eclipse | GST Hatchback 2-Door | 2.0L 1997CC 122Cu. In. l4 GAS DOHC Turbocharged |
| 1994 | Mitsubishi | Eclipse | GSX Hatchback 2-Door | 2.0L 1997CC 122Cu. In. l4 GAS DOHC Turbocharged |
| 1994 | Mitsubishi | Galant | ES Sedan 4-Door | 2.4L 2351CC l4 GAS SOHC Naturally Aspirated |
| 1994 | Mitsubishi | Galant | GS Sedan 4-Door | 2.4L 2351CC l4 GAS DOHC Naturally Aspirated |
| 1994 | Mitsubishi | Galant | LS Sedan 4-Door | 2.4L 2351CC l4 GAS SOHC Naturally Aspirated |
| 1994 | Mitsubishi | Galant | S Sedan 4-Door | 2.4L 2351CC l4 GAS SOHC Naturally Aspirated |
| 1994 | Nissan | 240SX | SE Convertible 2-Door | 2.4L 2389CC l4 GAS DOHC Naturally Aspirated |
| 1994 | Nissan | 300ZX | 2+2 Coupe 2-Door | 3.0L 2960CC 181Cu. In. V6 GAS DOHC Naturally Aspirated |
| 1994 | Nissan | 300ZX | Base Convertible 2-Door | 3.0L 2960CC 181Cu. In. V6 GAS DOHC Naturally Aspirated |
| 1994 | Nissan | 300ZX | Base Coupe 2-Door | 3.0L 2960CC 181Cu. In. V6 GAS DOHC Naturally Aspirated |
| 1994 | Nissan | 300ZX | Turbo Coupe 2-Door | 3.0L 2960CC 181Cu. In. V6 GAS DOHC Turbocharged |
| 1994 | Nissan | Altima | GLE Sedan 4-Door | 2.4L 2389CC l4 GAS DOHC Naturally Aspirated |
| 1994 | Nissan | Altima | GXE Sedan 4-Door | 2.4L 2389CC l4 GAS DOHC Naturally Aspirated |
| 1994 | Nissan | Altima | SE Sedan 4-Door | 2.4L 2389CC l4 GAS DOHC Naturally Aspirated |
| 1994 | Nissan | Altima | XE Sedan 4-Door | 2.4L 2389CC l4 GAS DOHC Naturally Aspirated |
| 1994 | Nissan | Maxima | GXE Sedan 4-Door | 3.0L 2960CC 181Cu. In. V6 GAS SOHC Naturally Aspirated |
| 1994 | Nissan | Maxima | SE Sedan 4-Door | 3.0L 2960CC 181Cu. In. V6 GAS DOHC Naturally Aspirated |
| 1994 | Nissan | Sentra | E Sedan 2-Door | 1.6L 1597CC 97Cu. In. l4 GAS DOHC Naturally Aspirated |
| 1994 | Nissan | Sentra | E Sedan 4-Door | 1.6L 1597CC 97Cu. In. l4 GAS DOHC Naturally Aspirated |
| 1994 | Nissan | Sentra | GXE Sedan 4-Door | 1.6L 1597CC 97Cu. In. l4 GAS DOHC Naturally Aspirated |
| 1994 | Nissan | Sentra | Limited Edition Sedan 2-Door | 1.6L 1597CC 97Cu. In. l4 GAS DOHC Naturally Aspirated |
| 1994 | Nissan | Sentra | Limited Edition Sedan 4-Door | 1.6L 1597CC 97Cu. In. l4 GAS DOHC Naturally Aspirated |
| 1994 | Nissan | Sentra | SE Sedan 2-Door | 1.6L 1597CC 97Cu. In. l4 GAS DOHC Naturally Aspirated |
| 1994 | Nissan | Sentra | SE-R Sedan 2-Door | 2.0L 1998CC 122Cu. In. l4 GAS DOHC Naturally Aspirated |
| 1994 | Nissan | Sentra | XE Sedan 2-Door | 1.6L 1597CC 97Cu. In. l4 GAS DOHC Naturally Aspirated |
| 1994 | Nissan | Sentra | XE Sedan 4-Door | 1.6L 1597CC 97Cu. In. l4 GAS DOHC Naturally Aspirated |
| 1993 | Lexus | GS300 | Base Sedan 4-Door | 3.0L 2997CC l6 GAS DOHC Naturally Aspirated |
| 1993 | Lexus | SC300 | Base Coupe 2-Door | 3.0L 2997CC l6 GAS DOHC Naturally Aspirated |
| 1993 | Lexus | SC400 | Base Coupe 2-Door | 4.0L 3967CC V8 GAS DOHC Naturally Aspirated |
| 1993 | Mazda | Miata | Base Convertible 2-Door | 1.6L 1597CC l4 GAS DOHC Naturally Aspirated |
| 1993 | Mazda | Miata | LE Convertible 2-Door | 1.6L 1597CC l4 GAS DOHC Naturally Aspirated |
| 1993 | Mazda | Protege | DX Sedan 4-Door | 1.8L 1839CC l4 GAS SOHC Naturally Aspirated |
| 1993 | Mazda | Protege | LX Sedan 4-Door | 1.8L 1839CC l4 GAS DOHC Naturally Aspirated |
| 1993 | Mazda | RX-7 | Base Coupe 2-Door | 1.3L 1308CC R2 GAS Turbocharged |
| 1993 | Mazda | RX-7 | R1 Coupe 2-Door | 1.3L 1308CC R2 GAS Turbocharged |
| 1993 | Mazda | RX-7 | Touring Coupe 2-Door | 1.3L 1308CC R2 GAS Turbocharged |
| 1993 | Mitsubishi | 3000GT | Base Coupe 2-Door | 3.0L 2972CC 181Cu. In. V6 GAS DOHC Naturally Aspirated |
| 1993 | Mitsubishi | 3000GT | SL Coupe 2-Door | 3.0L 2972CC 181Cu. In. V6 GAS DOHC Naturally Aspirated |
| 1993 | Mitsubishi | 3000GT | VR-4 Coupe 2-Door | 3.0L 2972CC 181Cu. In. V6 GAS DOHC Turbocharged |
| 1993 | Mitsubishi | Eclipse | Base Hatchback 2-Door | 1.8L 1755CC 107Cu. In. l4 GAS SOHC Naturally Aspirated |
| 1993 | Mitsubishi | Eclipse | GS Hatchback 2-Door | 1.8L 1755CC 107Cu. In. l4 GAS SOHC Naturally Aspirated |
| 1993 | Mitsubishi | Eclipse | GS Hatchback 2-Door | 2.0L 1997CC 122Cu. In. l4 GAS DOHC Naturally Aspirated |
| 1993 | Mitsubishi | Eclipse | GS Hatchback 2-Door | 2.0L 1997CC 122Cu. In. l4 GAS DOHC Turbocharged |
| 1993 | Mitsubishi | Eclipse | GST Hatchback 2-Door | 2.0L 1997CC 122Cu. In. l4 GAS DOHC Turbocharged |
| 1993 | Mitsubishi | Eclipse | GSX Hatchback 2-Door | 2.0L 1997CC 122Cu. In. l4 GAS DOHC Turbocharged |
| 1993 | Mitsubishi | Galant | ES Sedan 4-Door | 2.0L 1997CC 122Cu. In. l4 GAS SOHC Naturally Aspirated |
| 1993 | Mitsubishi | Galant | LS Sedan 4-Door | 2.0L 1997CC 122Cu. In. l4 GAS SOHC Naturally Aspirated |
| 1993 | Mitsubishi | Galant | S Sedan 4-Door | 2.0L 1997CC 122Cu. In. l4 GAS SOHC Naturally Aspirated |
| 1993 | Nissan | 240SX | Base Coupe 2-Door | 2.4L 2389CC l4 GAS DOHC Naturally Aspirated |
| 1993 | Nissan | 240SX | Base Hatchback 2-Door | 2.4L 2389CC l4 GAS DOHC Naturally Aspirated |
| 1993 | Nissan | 240SX | SE Convertible 2-Door | 2.4L 2389CC l4 GAS DOHC Naturally Aspirated |
| 1993 | Nissan | 240SX | SE Coupe 2-Door | 2.4L 2389CC l4 GAS DOHC Naturally Aspirated |
| 1993 | Nissan | 240SX | SE Hatchback 2-Door | 2.4L 2389CC l4 GAS DOHC Naturally Aspirated |
| 1993 | Nissan | 300ZX | 2+2 Coupe 2-Door | 3.0L 2960CC 181Cu. In. V6 GAS DOHC Naturally Aspirated |
| 1993 | Nissan | 300ZX | Base Convertible 2-Door | 3.0L 2960CC 181Cu. In. V6 GAS DOHC Naturally Aspirated |
| 1993 | Nissan | 300ZX | Base Coupe 2-Door | 3.0L 2960CC 181Cu. In. V6 GAS DOHC Naturally Aspirated |
| 1993 | Nissan | 300ZX | Turbo Coupe 2-Door | 3.0L 2960CC 181Cu. In. V6 GAS DOHC Turbocharged |
| 1993 | Nissan | Altima | GLE Sedan 4-Door | 2.4L 2389CC l4 GAS DOHC Naturally Aspirated |
| 1993 | Nissan | Altima | GXE Sedan 4-Door | 2.4L 2389CC l4 GAS DOHC Naturally Aspirated |
| 1993 | Nissan | Altima | SE Sedan 4-Door | 2.4L 2389CC l4 GAS DOHC Naturally Aspirated |
| 1993 | Nissan | Altima | XE Sedan 4-Door | 2.4L 2389CC l4 GAS DOHC Naturally Aspirated |
| 1993 | Nissan | Maxima | Base Sedan 4-Door | 3.0L 2960CC 181Cu. In. V6 GAS SOHC Naturally Aspirated |
| 1993 | Nissan | Maxima | GXE Sedan 4-Door | 3.0L 2960CC 181Cu. In. V6 GAS SOHC Naturally Aspirated |
| 1993 | Nissan | Maxima | SE Sedan 4-Door | 3.0L 2960CC 181Cu. In. V6 GAS DOHC Naturally Aspirated |
| 1993 | Nissan | Sentra | Base Sedan 4-Door | 1.6L 1597CC 97Cu. In. l4 GAS Naturally Aspirated |
| 1993 | Nissan | Sentra | Classic Sedan 4-Door | 1.6L 1597CC 97Cu. In. l4 GAS Naturally Aspirated |
| 1993 | Nissan | Sentra | E Sedan 2-Door | 1.6L 1597CC 97Cu. In. l4 GAS DOHC Naturally Aspirated |
| 1993 | Nissan | Sentra | E Sedan 4-Door | 1.6L 1597CC 97Cu. In. l4 GAS DOHC Naturally Aspirated |
| 1993 | Nissan | Sentra | GXE Sedan 4-Door | 1.6L 1597CC 97Cu. In. l4 GAS DOHC Naturally Aspirated |
| 1993 | Nissan | Sentra | SE Sedan 2-Door | 1.6L 1597CC 97Cu. In. l4 GAS DOHC Naturally Aspirated |
| 1993 | Nissan | Sentra | SE-R Sedan 2-Door | 2.0L 1998CC 122Cu. In. l4 GAS DOHC Naturally Aspirated |
| 1993 | Nissan | Sentra | XE Sedan 2-Door | 1.6L 1597CC 97Cu. In. l4 GAS DOHC Naturally Aspirated |
| 1993 | Nissan | Sentra | XE Sedan 4-Door | 1.6L 1597CC 97Cu. In. l4 GAS DOHC Naturally Aspirated |
| 1992 | Lexus | SC300 | Base Coupe 2-Door | 3.0L 2997CC l6 GAS DOHC Naturally Aspirated |
| 1992 | Lexus | SC400 | Base Coupe 2-Door | 4.0L 3967CC V8 GAS DOHC Naturally Aspirated |
| 1992 | Mazda | Miata | Base Convertible 2-Door | 1.6L 1597CC l4 GAS DOHC Naturally Aspirated |
| 1992 | Mazda | Protege | DX Sedan 4-Door | 1.8L 1839CC l4 GAS SOHC Naturally Aspirated |
| 1992 | Mazda | Protege | LX Sedan 4-Door | 1.8L 1839CC l4 GAS DOHC Naturally Aspirated |
| 1992 | Mitsubishi | 3000GT | Base Coupe 2-Door | 3.0L 2972CC 181Cu. In. V6 GAS DOHC Naturally Aspirated |
| 1992 | Mitsubishi | 3000GT | SL Coupe 2-Door | 3.0L 2972CC 181Cu. In. V6 GAS DOHC Naturally Aspirated |
| 1992 | Mitsubishi | 3000GT | VR-4 Coupe 2-Door | 3.0L 2972CC 181Cu. In. V6 GAS DOHC Turbocharged |
| 1992 | Mitsubishi | Eclipse | Base Hatchback 2-Door | 1.8L 1755CC 107Cu. In. l4 GAS SOHC Naturally Aspirated |
| 1992 | Mitsubishi | Eclipse | GS Hatchback 2-Door | 1.8L 1755CC 107Cu. In. l4 GAS SOHC Naturally Aspirated |
| 1992 | Mitsubishi | Eclipse | GS Hatchback 2-Door | 2.0L 1997CC 122Cu. In. l4 GAS DOHC Naturally Aspirated |
| 1992 | Mitsubishi | Eclipse | GS Hatchback 2-Door | 2.0L 1997CC 122Cu. In. l4 GAS DOHC Turbocharged |
| 1992 | Mitsubishi | Eclipse | GST Hatchback 2-Door | 2.0L 1997CC 122Cu. In. l4 GAS DOHC Turbocharged |
| 1992 | Mitsubishi | Eclipse | GSX Hatchback 2-Door | 2.0L 1997CC 122Cu. In. l4 GAS DOHC Turbocharged |
| 1992 | Mitsubishi | Galant | Base Sedan 4-Door | 2.0L 1997CC 122Cu. In. l4 GAS SOHC Naturally Aspirated |
| 1992 | Mitsubishi | Galant | GS Sedan 4-Door | 2.0L 1997CC 122Cu. In. l4 GAS DOHC Naturally Aspirated |
| 1992 | Mitsubishi | Galant | GSR Sedan 4-Door | 2.0L 1997CC 122Cu. In. l4 GAS DOHC Naturally Aspirated |
| 1992 | Mitsubishi | Galant | GSX Sedan 4-Door | 2.0L 1997CC 122Cu. In. l4 GAS DOHC Naturally Aspirated |
| 1992 | Mitsubishi | Galant | LS Sedan 4-Door | 2.0L 1997CC 122Cu. In. l4 GAS SOHC Naturally Aspirated |
| 1992 | Mitsubishi | Galant | VR-4 Sedan 4-Door | 2.0L 1997CC 122Cu. In. l4 GAS DOHC Turbocharged |
| 1992 | Nissan | 240SX | Base Coupe 2-Door | 2.4L 2389CC l4 GAS DOHC Naturally Aspirated |
| 1992 | Nissan | 240SX | Base Hatchback 2-Door | 2.4L 2389CC l4 GAS DOHC Naturally Aspirated |
| 1992 | Nissan | 240SX | LE Hatchback 2-Door | 2.4L 2389CC l4 GAS DOHC Naturally Aspirated |
| 1992 | Nissan | 240SX | SE Convertible 2-Door | 2.4L 2389CC l4 GAS DOHC Naturally Aspirated |
| 1992 | Nissan | 240SX | SE Coupe 2-Door | 2.4L 2389CC l4 GAS DOHC Naturally Aspirated |
| 1992 | Nissan | 240SX | SE Hatchback 2-Door | 2.4L 2389CC l4 GAS DOHC Naturally Aspirated |
| 1992 | Nissan | 300ZX | 2+2 Coupe 2-Door | 3.0L 2960CC 181Cu. In. V6 GAS DOHC Naturally Aspirated |
| 1992 | Nissan | 300ZX | Base Coupe 2-Door | 3.0L 2960CC 181Cu. In. V6 GAS DOHC Naturally Aspirated |
| 1992 | Nissan | 300ZX | Turbo Coupe 2-Door | 3.0L 2960CC 181Cu. In. V6 GAS DOHC Turbocharged |
| 1992 | Nissan | Maxima | Base Sedan 4-Door | 3.0L 2960CC 181Cu. In. V6 GAS SOHC Naturally Aspirated |
| 1992 | Nissan | Maxima | GXE Sedan 4-Door | 3.0L 2960CC 181Cu. In. V6 GAS SOHC Naturally Aspirated |
| 1992 | Nissan | Maxima | SE Sedan 4-Door | 3.0L 2960CC 181Cu. In. V6 GAS DOHC Naturally Aspirated |
| 1992 | Nissan | Sentra | Classic Sedan 4-Door | 1.6L 1597CC 97Cu. In. l4 GAS Naturally Aspirated |
| 1992 | Nissan | Sentra | E Sedan 2-Door | 1.6L 1597CC 97Cu. In. l4 GAS DOHC Naturally Aspirated |
| 1992 | Nissan | Sentra | E Sedan 4-Door | 1.6L 1597CC 97Cu. In. l4 GAS DOHC Naturally Aspirated |
| 1992 | Nissan | Sentra | GXE Sedan 4-Door | 1.6L 1597CC 97Cu. In. l4 GAS DOHC Naturally Aspirated |
| 1992 | Nissan | Sentra | SE Sedan 2-Door | 1.6L 1597CC 97Cu. In. l4 GAS DOHC Naturally Aspirated |
| 1992 | Nissan | Sentra | SE-R Sedan 2-Door | 2.0L 1998CC 122Cu. In. l4 GAS DOHC Naturally Aspirated |
| 1992 | Nissan | Sentra | XE Sedan 2-Door | 1.6L 1597CC 97Cu. In. l4 GAS DOHC Naturally Aspirated |
| 1992 | Nissan | Sentra | XE Sedan 4-Door | 1.6L 1597CC 97Cu. In. l4 GAS DOHC Naturally Aspirated |
| 1991 | Mazda | Miata | Base Convertible 2-Door | 1.6L 1597CC l4 GAS DOHC Naturally Aspirated |
| 1991 | Mazda | Miata | SE Convertible 2-Door | 1.6L 1597CC l4 GAS DOHC Naturally Aspirated |
| 1991 | Mazda | Protege | 4WD Sedan 4-Door | 1.8L 1839CC l4 GAS SOHC Naturally Aspirated |
| 1991 | Mazda | Protege | DX Sedan 4-Door | 1.8L 1839CC l4 GAS SOHC Naturally Aspirated |
| 1991 | Mazda | Protege | GT Sedan 4-Door | 1.8L 1839CC l4 GAS Naturally Aspirated |
| 1991 | Mazda | Protege | LX Sedan 4-Door | 1.8L 1839CC l4 GAS DOHC Naturally Aspirated |
| 1991 | Mazda | RX-7 | Base Coupe 2-Door | 1.3L 1308CC R2 GAS Naturally Aspirated |
| 1991 | Mazda | RX-7 | Convertible Convertible 2-Door | 1.3L 1308CC R2 GAS Naturally Aspirated |
| 1991 | Mazda | RX-7 | Turbo Coupe 2-Door | 1.3L 1308CC R2 GAS Turbocharged |
| 1991 | Mitsubishi | 3000GT | Base Coupe 2-Door | 3.0L 2972CC 181Cu. In. V6 GAS DOHC Naturally Aspirated |
| 1991 | Mitsubishi | 3000GT | SL Coupe 2-Door | 3.0L 2972CC 181Cu. In. V6 GAS DOHC Naturally Aspirated |
| 1991 | Mitsubishi | 3000GT | VR-4 Coupe 2-Door | 3.0L 2972CC 181Cu. In. V6 GAS DOHC Turbocharged |
| 1991 | Mitsubishi | Eclipse | Base Hatchback 2-Door | 1.8L 1755CC 107Cu. In. l4 GAS SOHC Naturally Aspirated |
| 1991 | Mitsubishi | Eclipse | GS Hatchback 2-Door | 1.8L 1755CC 107Cu. In. l4 GAS SOHC Naturally Aspirated |
| 1991 | Mitsubishi | Eclipse | GS Hatchback 2-Door | 2.0L 1997CC 122Cu. In. l4 GAS DOHC Naturally Aspirated |
| 1991 | Mitsubishi | Eclipse | GS Hatchback 2-Door | 2.0L 1997CC 122Cu. In. l4 GAS DOHC Turbocharged |
| 1991 | Mitsubishi | Eclipse | GST Hatchback 2-Door | 2.0L 1997CC 122Cu. In. l4 GAS DOHC Turbocharged |
| 1991 | Mitsubishi | Eclipse | GSX Hatchback 2-Door | 2.0L 1997CC 122Cu. In. l4 GAS DOHC Turbocharged |
| 1991 | Mitsubishi | Galant | Base Sedan 4-Door | 2.0L 1997CC 122Cu. In. l4 GAS SOHC Naturally Aspirated |
| 1991 | Mitsubishi | Galant | GS Sedan 4-Door | 2.0L 1997CC 122Cu. In. l4 GAS DOHC Naturally Aspirated |
| 1991 | Mitsubishi | Galant | GSR Sedan 4-Door | 2.0L 1997CC 122Cu. In. l4 GAS DOHC Naturally Aspirated |
| 1991 | Mitsubishi | Galant | GSX Sedan 4-Door | 2.0L 1997CC 122Cu. In. l4 GAS DOHC Naturally Aspirated |
| 1991 | Mitsubishi | Galant | LS Sedan 4-Door | 2.0L 1997CC 122Cu. In. l4 GAS SOHC Naturally Aspirated |
| 1991 | Mitsubishi | Galant | VR-4 Sedan 4-Door | 2.0L 1997CC 122Cu. In. l4 GAS DOHC Turbocharged |
| 1991 | Nissan | 240SX | Base Coupe 2-Door | 2.4L 2389CC l4 GAS DOHC Naturally Aspirated |
| 1991 | Nissan | 240SX | Base Hatchback 2-Door | 2.4L 2389CC l4 GAS DOHC Naturally Aspirated |
| 1991 | Nissan | 240SX | LE Hatchback 2-Door | 2.4L 2389CC l4 GAS DOHC Naturally Aspirated |
| 1991 | Nissan | 240SX | SE Coupe 2-Door | 2.4L 2389CC l4 GAS DOHC Naturally Aspirated |
| 1991 | Nissan | 240SX | SE Hatchback 2-Door | 2.4L 2389CC l4 GAS DOHC Naturally Aspirated |
| 1991 | Nissan | 300ZX | 2+2 Coupe 2-Door | 3.0L 2960CC 181Cu. In. V6 GAS DOHC Naturally Aspirated |
| 1991 | Nissan | 300ZX | Base Coupe 2-Door | 3.0L 2960CC 181Cu. In. V6 GAS DOHC Naturally Aspirated |
| 1991 | Nissan | 300ZX | Turbo Coupe 2-Door | 3.0L 2960CC 181Cu. In. V6 GAS DOHC Turbocharged |
| 1991 | Nissan | Maxima | Base Sedan 4-Door | 3.0L 2960CC 181Cu. In. V6 GAS SOHC Naturally Aspirated |
| 1991 | Nissan | Maxima | GXE Sedan 4-Door | 3.0L 2960CC 181Cu. In. V6 GAS SOHC Naturally Aspirated |
| 1991 | Nissan | Maxima | SE Sedan 4-Door | 3.0L 2960CC 181Cu. In. V6 GAS SOHC Naturally Aspirated |
| 1991 | Nissan | Sentra | Classic Sedan 4-Door | 1.6L 1597CC 97Cu. In. l4 GAS Naturally Aspirated |
| 1991 | Nissan | Sentra | E Sedan 2-Door | 1.6L 1597CC 97Cu. In. l4 GAS DOHC Naturally Aspirated |
| 1991 | Nissan | Sentra | E Sedan 4-Door | 1.6L 1597CC 97Cu. In. l4 GAS DOHC Naturally Aspirated |
| 1991 | Nissan | Sentra | GXE Sedan 4-Door | 1.6L 1597CC 97Cu. In. l4 GAS DOHC Naturally Aspirated |
| 1991 | Nissan | Sentra | SE Sedan 2-Door | 1.6L 1597CC 97Cu. In. l4 GAS DOHC Naturally Aspirated |
| 1991 | Nissan | Sentra | SE-R Sedan 2-Door | 2.0L 1998CC 122Cu. In. l4 GAS DOHC Naturally Aspirated |
| 1991 | Nissan | Sentra | XE Sedan 2-Door | 1.6L 1597CC 97Cu. In. l4 GAS DOHC Naturally Aspirated |
| 1991 | Nissan | Sentra | XE Sedan 4-Door | 1.6L 1597CC 97Cu. In. l4 GAS DOHC Naturally Aspirated |
| 1990 | Mazda | Miata | Base Convertible 2-Door | 1.6L 1597CC l4 GAS DOHC Naturally Aspirated |
| 1990 | Mazda | Protege | 4WD Sedan 4-Door | 1.8L 1839CC l4 GAS SOHC Naturally Aspirated |
| 1990 | Mazda | Protege | GT Sedan 4-Door | 1.8L 1839CC l4 GAS Naturally Aspirated |
| 1990 | Mazda | Protege | LX Sedan 4-Door | 1.8L 1839CC l4 GAS DOHC Naturally Aspirated |
| 1990 | Mazda | Protege | SE Sedan 4-Door | 1.8L 1839CC l4 GAS SOHC Naturally Aspirated |
| 1990 | Mazda | RX-7 | Convertible Convertible 2-Door | 1.3L 1308CC R2 GAS Naturally Aspirated |
| 1990 | Mazda | RX-7 | GTU Coupe 2-Door | 1.3L 1308CC R2 GAS Naturally Aspirated |
| 1990 | Mazda | RX-7 | GTUs Coupe 2-Door | 1.3L 1308CC R2 GAS Naturally Aspirated |
| 1990 | Mazda | RX-7 | GXL 2+2 Coupe 2-Door | 1.3L 1308CC R2 GAS Naturally Aspirated |
| 1990 | Mazda | RX-7 | GXL Coupe 2-Door | 1.3L 1308CC R2 GAS Naturally Aspirated |
| 1990 | Mazda | RX-7 | Turbo Coupe 2-Door | 1.3L 1308CC R2 GAS Turbocharged |
| 1990 | Mitsubishi | Eclipse | Base Hatchback 2-Door | 1.8L 1755CC 107Cu. In. l4 GAS SOHC Naturally Aspirated |
| 1990 | Mitsubishi | Eclipse | GS Hatchback 2-Door | 1.8L 1755CC 107Cu. In. l4 GAS SOHC Naturally Aspirated |
| 1990 | Mitsubishi | Eclipse | GS Hatchback 2-Door | 2.0L 1997CC 122Cu. In. l4 GAS DOHC Naturally Aspirated |
| 1990 | Mitsubishi | Eclipse | GS Hatchback 2-Door | 2.0L 1997CC 122Cu. In. l4 GAS DOHC Turbocharged |
| 1990 | Mitsubishi | Eclipse | GST Hatchback 2-Door | 2.0L 1997CC 122Cu. In. l4 GAS DOHC Turbocharged |
| 1990 | Mitsubishi | Eclipse | GSX Hatchback 2-Door | 2.0L 1997CC 122Cu. In. l4 GAS DOHC Turbocharged |
| 1990 | Mitsubishi | Galant | Base Sedan 4-Door | 2.0L 1997CC 122Cu. In. l4 GAS SOHC Naturally Aspirated |
| 1990 | Mitsubishi | Galant | GS Sedan 4-Door | 2.0L 1997CC 122Cu. In. l4 GAS DOHC Naturally Aspirated |
| 1990 | Mitsubishi | Galant | GSX Sedan 4-Door | 2.0L 1997CC 122Cu. In. l4 GAS DOHC Naturally Aspirated |
| 1990 | Mitsubishi | Galant | LS Sedan 4-Door | 2.0L 1997CC 122Cu. In. l4 GAS SOHC Naturally Aspirated |
| 1990 | Nissan | 240SX | Base Coupe 2-Door | 2.4L 2389CC l4 GAS Naturally Aspirated |
| 1990 | Nissan | 240SX | SE Hatchback 2-Door | 2.4L 2389CC l4 GAS SOHC Naturally Aspirated |
| 1990 | Nissan | 240SX | XE Coupe 2-Door | 2.4L 2389CC l4 GAS SOHC Naturally Aspirated |
| 1990 | Nissan | 300ZX | 2+2 Coupe 2-Door | 3.0L 2960CC 181Cu. In. V6 GAS DOHC Naturally Aspirated |
| 1990 | Nissan | 300ZX | Base Coupe 2-Door | 3.0L 2960CC 181Cu. In. V6 GAS DOHC Naturally Aspirated |
| 1990 | Nissan | 300ZX | Turbo Coupe 2-Door | 3.0L 2960CC 181Cu. In. V6 GAS DOHC Turbocharged |
| 1990 | Nissan | Maxima | GXE Sedan 4-Door | 3.0L 2960CC 181Cu. In. V6 GAS SOHC Naturally Aspirated |
| 1990 | Nissan | Maxima | SE Sedan 4-Door | 3.0L 2960CC 181Cu. In. V6 GAS SOHC Naturally Aspirated |
| 1990 | Nissan | Sentra | 4x4 Wagon 4-Door | 1.6L 1597CC 97Cu. In. l4 GAS Naturally Aspirated |
| 1990 | Nissan | Sentra | Base Sedan 2-Door | 1.6L 1597CC 97Cu. In. l4 GAS SOHC Naturally Aspirated |
| 1990 | Nissan | Sentra | SE Coupe 2-Door | 1.6L 1597CC 97Cu. In. l4 GAS SOHC Naturally Aspirated |
| 1990 | Nissan | Sentra | XE Coupe 2-Door | 1.6L 1597CC 97Cu. In. l4 GAS SOHC Naturally Aspirated |
| 1990 | Nissan | Sentra | XE Sedan 2-Door | 1.6L 1597CC 97Cu. In. l4 GAS SOHC Naturally Aspirated |
| 1990 | Nissan | Sentra | XE Sedan 4-Door | 1.6L 1597CC 97Cu. In. l4 GAS SOHC Naturally Aspirated |
| 1990 | Nissan | Sentra | XE Wagon 4-Door | 1.6L 1597CC 97Cu. In. l4 GAS SOHC Naturally Aspirated |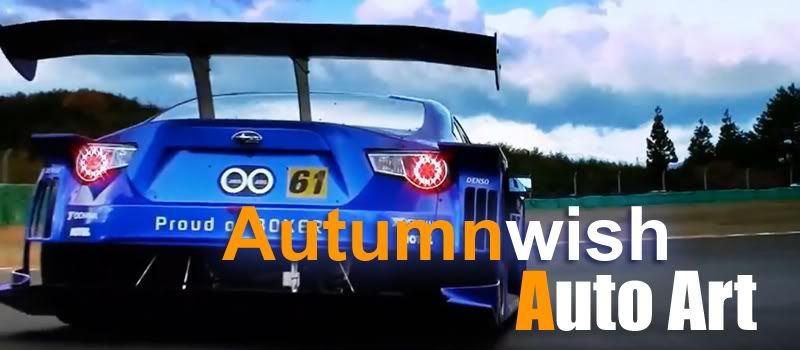 P

roduction Description:


W

e

do our best to describe the product, please make sure you read the description and all the photos below before purchase. If you have any questions, please feel free to contact us.




61" GT Style Width & Tall Stand Carbon Fiber Trunk Spoiler
Vehicle shown is for reference only
Please measure to Make Sure It fits Your Vehicle before purchasing

COMPATIBILITY: PACKAGE INCLUDES:

1 x Rear spoiler(what you see on the bottom portion of the picture in our ad is the actual item)
FEATURES:
Made of premium grade carbon fiber
Spoiler width is 61" including the side plates, brackets stands (legs) 13" high, total height is 15"
Distance between brackets/stands 41"
Made by DOT approved manufacture
INSTALLATION:
Installation instruction manual NOT included

Drilling is required
Professional installation is strongly recommended.
Product Pictures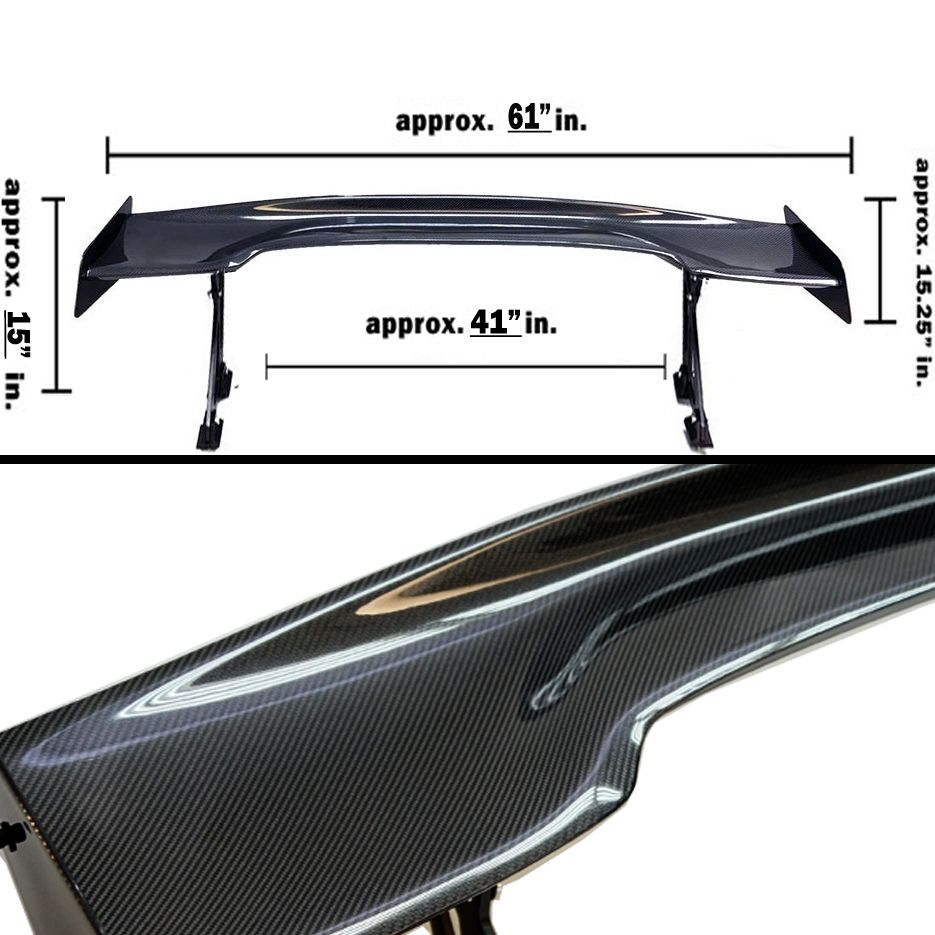 Share