GMC Sierra 4" Round Super White Bumper Driving Fog Light Lamp Kit Complete Set
Regular price
Sale price
$32.95
Unit price
per
Sale
Sold out
Compatible Vehicles
| Year | Make | Model | Trim | Engine |
| --- | --- | --- | --- | --- |
| 2014 | GMC | Sierra | Base Crew Cab Pickup 4-Door | 5.3L 5328CC 325Cu. In. V8 GAS OHV Naturally Aspirated |
| 2014 | GMC | Sierra | Base Standard Cab Pickup 2-Door | 5.3L 5328CC 325Cu. In. V8 GAS OHV Naturally Aspirated |
| 2014 | GMC | Sierra 1500 | Base Crew Cab Pickup 4-Door | 4.3L 262Cu. In. V6 FLEX OHV Naturally Aspirated |
| 2014 | GMC | Sierra 1500 | Base Crew Cab Pickup 4-Door | 5.3L 5328CC 325Cu. In. V8 FLEX OHV Naturally Aspirated |
| 2014 | GMC | Sierra 1500 | Base Extended Cab Pickup 4-Door | 4.3L 262Cu. In. V6 FLEX OHV Naturally Aspirated |
| 2014 | GMC | Sierra 1500 | Base Extended Cab Pickup 4-Door | 5.3L 5328CC 325Cu. In. V8 FLEX OHV Naturally Aspirated |
| 2014 | GMC | Sierra 1500 | Base Standard Cab Pickup 2-Door | 4.3L 262Cu. In. V6 FLEX OHV Naturally Aspirated |
| 2014 | GMC | Sierra 1500 | Base Standard Cab Pickup 2-Door | 5.3L 5328CC 325Cu. In. V8 FLEX OHV Naturally Aspirated |
| 2014 | GMC | Sierra 1500 | Denali Crew Cab Pickup 4-Door | 5.3L 5328CC 325Cu. In. V8 FLEX OHV Naturally Aspirated |
| 2014 | GMC | Sierra 1500 | Denali Crew Cab Pickup 4-Door | 6.2L 6162CC 376Cu. In. V8 GAS OHV Naturally Aspirated |
| 2014 | GMC | Sierra 1500 | SLE Crew Cab Pickup 4-Door | 4.3L 262Cu. In. V6 FLEX OHV Naturally Aspirated |
| 2014 | GMC | Sierra 1500 | SLE Crew Cab Pickup 4-Door | 5.3L 5328CC 325Cu. In. V8 FLEX OHV Naturally Aspirated |
| 2014 | GMC | Sierra 1500 | SLE Extended Cab Pickup 4-Door | 4.3L 262Cu. In. V6 FLEX OHV Naturally Aspirated |
| 2014 | GMC | Sierra 1500 | SLE Extended Cab Pickup 4-Door | 5.3L 5328CC 325Cu. In. V8 FLEX OHV Naturally Aspirated |
| 2014 | GMC | Sierra 1500 | SLE Standard Cab Pickup 2-Door | 4.3L 262Cu. In. V6 FLEX OHV Naturally Aspirated |
| 2014 | GMC | Sierra 1500 | SLE Standard Cab Pickup 2-Door | 5.3L 5328CC 325Cu. In. V8 FLEX OHV Naturally Aspirated |
| 2014 | GMC | Sierra 1500 | SLT Crew Cab Pickup 4-Door | 5.3L 5328CC 325Cu. In. V8 FLEX OHV Naturally Aspirated |
| 2014 | GMC | Sierra 1500 | SLT Crew Cab Pickup 4-Door | 6.2L 6162CC 376Cu. In. V8 GAS OHV Naturally Aspirated |
| 2014 | GMC | Sierra 1500 | SLT Extended Cab Pickup 4-Door | 5.3L 5328CC 325Cu. In. V8 FLEX OHV Naturally Aspirated |
| 2014 | GMC | Sierra 1500 | SLT Extended Cab Pickup 4-Door | 6.2L 6162CC 376Cu. In. V8 GAS OHV Naturally Aspirated |
| 2013 | GMC | Sierra | Base Crew Cab Pickup 4-Door | 5.3L 5328CC 325Cu. In. V8 GAS OHV Naturally Aspirated |
| 2013 | GMC | Sierra | Base Standard Cab Pickup 2-Door | 5.3L 5328CC 325Cu. In. V8 GAS OHV Naturally Aspirated |
| 2013 | GMC | Sierra 1500 | Denali Crew Cab Pickup 4-Door | 6.2L 376Cu. In. V8 FLEX OHV Naturally Aspirated |
| 2013 | GMC | Sierra 1500 | Hybrid Crew Cab Pickup 4-Door | 6.0L 5967CC 364Cu. In. V8 ELECTRIC/FLEX OHV Naturally Aspirated |
| 2013 | GMC | Sierra 1500 | SL Crew Cab Pickup 4-Door | 4.8L 294Cu. In. V8 FLEX OHV Naturally Aspirated |
| 2013 | GMC | Sierra 1500 | SL Crew Cab Pickup 4-Door | 5.3L 5328CC 325Cu. In. V8 FLEX OHV Naturally Aspirated |
| 2013 | GMC | Sierra 1500 | SL Extended Cab Pickup 4-Door | 4.8L 294Cu. In. V8 FLEX OHV Naturally Aspirated |
| 2013 | GMC | Sierra 1500 | SL Extended Cab Pickup 4-Door | 5.3L 5328CC 325Cu. In. V8 FLEX OHV Naturally Aspirated |
| 2013 | GMC | Sierra 1500 | SLE Crew Cab Pickup 4-Door | 4.8L 294Cu. In. V8 FLEX OHV Naturally Aspirated |
| 2013 | GMC | Sierra 1500 | SLE Crew Cab Pickup 4-Door | 5.3L 5328CC 325Cu. In. V8 FLEX OHV Naturally Aspirated |
| 2013 | GMC | Sierra 1500 | SLE Crew Cab Pickup 4-Door | 6.2L 376Cu. In. V8 FLEX OHV Naturally Aspirated |
| 2013 | GMC | Sierra 1500 | SLE Extended Cab Pickup 4-Door | 4.8L 294Cu. In. V8 FLEX OHV Naturally Aspirated |
| 2013 | GMC | Sierra 1500 | SLE Extended Cab Pickup 4-Door | 5.3L 5328CC 325Cu. In. V8 FLEX OHV Naturally Aspirated |
| 2013 | GMC | Sierra 1500 | SLE Extended Cab Pickup 4-Door | 6.2L 376Cu. In. V8 FLEX OHV Naturally Aspirated |
| 2013 | GMC | Sierra 1500 | SLE Standard Cab Pickup 2-Door | 4.8L 294Cu. In. V8 FLEX OHV Naturally Aspirated |
| 2013 | GMC | Sierra 1500 | SLE Standard Cab Pickup 2-Door | 5.3L 5328CC 325Cu. In. V8 FLEX OHV Naturally Aspirated |
| 2013 | GMC | Sierra 1500 | SLE Standard Cab Pickup 2-Door | 6.2L 376Cu. In. V8 FLEX OHV Naturally Aspirated |
| 2013 | GMC | Sierra 1500 | SLT Crew Cab Pickup 4-Door | 5.3L 5328CC 325Cu. In. V8 FLEX OHV Naturally Aspirated |
| 2013 | GMC | Sierra 1500 | SLT Crew Cab Pickup 4-Door | 6.2L 376Cu. In. V8 FLEX OHV Naturally Aspirated |
| 2013 | GMC | Sierra 1500 | SLT Extended Cab Pickup 4-Door | 5.3L 5328CC 325Cu. In. V8 FLEX OHV Naturally Aspirated |
| 2013 | GMC | Sierra 1500 | SLT Extended Cab Pickup 4-Door | 6.2L 376Cu. In. V8 FLEX OHV Naturally Aspirated |
| 2013 | GMC | Sierra 1500 | WT Crew Cab Pickup 4-Door | 4.3L 262Cu. In. V6 GAS OHV Naturally Aspirated |
| 2013 | GMC | Sierra 1500 | WT Crew Cab Pickup 4-Door | 4.8L 294Cu. In. V8 FLEX OHV Naturally Aspirated |
| 2013 | GMC | Sierra 1500 | WT Crew Cab Pickup 4-Door | 5.3L 5328CC 325Cu. In. V8 FLEX OHV Naturally Aspirated |
| 2013 | GMC | Sierra 1500 | WT Extended Cab Pickup 4-Door | 4.3L 262Cu. In. V6 GAS OHV Naturally Aspirated |
| 2013 | GMC | Sierra 1500 | WT Extended Cab Pickup 4-Door | 4.8L 294Cu. In. V8 FLEX OHV Naturally Aspirated |
| 2013 | GMC | Sierra 1500 | WT Extended Cab Pickup 4-Door | 5.3L 5328CC 325Cu. In. V8 FLEX OHV Naturally Aspirated |
| 2013 | GMC | Sierra 1500 | WT Standard Cab Pickup 2-Door | 4.3L 262Cu. In. V6 GAS OHV Naturally Aspirated |
| 2013 | GMC | Sierra 1500 | WT Standard Cab Pickup 2-Door | 4.8L 294Cu. In. V8 FLEX OHV Naturally Aspirated |
| 2013 | GMC | Sierra 1500 | WT Standard Cab Pickup 2-Door | 5.3L 5328CC 325Cu. In. V8 FLEX OHV Naturally Aspirated |
| 2013 | GMC | Sierra 1500 | XFE Crew Cab Pickup 4-Door | 5.3L 5328CC 325Cu. In. V8 FLEX OHV Naturally Aspirated |
| 2012 | GMC | Sierra | Base Crew Cab Pickup 4-Door | 5.3L 5328CC 325Cu. In. V8 GAS OHV Naturally Aspirated |
| 2012 | GMC | Sierra | Base Standard Cab Pickup 2-Door | 5.3L 5328CC 325Cu. In. V8 GAS OHV Naturally Aspirated |
| 2012 | GMC | Sierra 1500 | Denali Crew Cab Pickup 4-Door | 6.2L 376Cu. In. V8 FLEX OHV Naturally Aspirated |
| 2012 | GMC | Sierra 1500 | Hybrid Crew Cab Pickup 4-Door | 6.0L 5967CC 364Cu. In. V8 ELECTRIC/FLEX OHV Naturally Aspirated |
| 2012 | GMC | Sierra 1500 | SL Crew Cab Pickup 4-Door | 4.8L 294Cu. In. V8 FLEX OHV Naturally Aspirated |
| 2012 | GMC | Sierra 1500 | SL Crew Cab Pickup 4-Door | 5.3L 5328CC 325Cu. In. V8 FLEX OHV Naturally Aspirated |
| 2012 | GMC | Sierra 1500 | SL Extended Cab Pickup 4-Door | 4.8L 294Cu. In. V8 FLEX OHV Naturally Aspirated |
| 2012 | GMC | Sierra 1500 | SL Extended Cab Pickup 4-Door | 5.3L 5328CC 325Cu. In. V8 FLEX OHV Naturally Aspirated |
| 2012 | GMC | Sierra 1500 | SLE Crew Cab Pickup 4-Door | 4.8L 294Cu. In. V8 FLEX OHV Naturally Aspirated |
| 2012 | GMC | Sierra 1500 | SLE Crew Cab Pickup 4-Door | 5.3L 5328CC 325Cu. In. V8 FLEX OHV Naturally Aspirated |
| 2012 | GMC | Sierra 1500 | SLE Crew Cab Pickup 4-Door | 6.2L 376Cu. In. V8 FLEX OHV Naturally Aspirated |
| 2012 | GMC | Sierra 1500 | SLE Extended Cab Pickup 4-Door | 4.8L 294Cu. In. V8 FLEX OHV Naturally Aspirated |
| 2012 | GMC | Sierra 1500 | SLE Extended Cab Pickup 4-Door | 5.3L 5328CC 325Cu. In. V8 FLEX OHV Naturally Aspirated |
| 2012 | GMC | Sierra 1500 | SLE Extended Cab Pickup 4-Door | 6.2L 376Cu. In. V8 FLEX OHV Naturally Aspirated |
| 2012 | GMC | Sierra 1500 | SLE Standard Cab Pickup 2-Door | 4.8L 294Cu. In. V8 FLEX OHV Naturally Aspirated |
| 2012 | GMC | Sierra 1500 | SLE Standard Cab Pickup 2-Door | 5.3L 5328CC 325Cu. In. V8 FLEX OHV Naturally Aspirated |
| 2012 | GMC | Sierra 1500 | SLE Standard Cab Pickup 2-Door | 6.2L 376Cu. In. V8 FLEX OHV Naturally Aspirated |
| 2012 | GMC | Sierra 1500 | SLT Crew Cab Pickup 4-Door | 5.3L 5328CC 325Cu. In. V8 FLEX OHV Naturally Aspirated |
| 2012 | GMC | Sierra 1500 | SLT Crew Cab Pickup 4-Door | 6.2L 376Cu. In. V8 FLEX OHV Naturally Aspirated |
| 2012 | GMC | Sierra 1500 | SLT Extended Cab Pickup 4-Door | 5.3L 5328CC 325Cu. In. V8 FLEX OHV Naturally Aspirated |
| 2012 | GMC | Sierra 1500 | SLT Extended Cab Pickup 4-Door | 6.2L 376Cu. In. V8 FLEX OHV Naturally Aspirated |
| 2012 | GMC | Sierra 1500 | WT Crew Cab Pickup 4-Door | 4.3L 262Cu. In. V6 GAS OHV Naturally Aspirated |
| 2012 | GMC | Sierra 1500 | WT Crew Cab Pickup 4-Door | 4.8L 294Cu. In. V8 FLEX OHV Naturally Aspirated |
| 2012 | GMC | Sierra 1500 | WT Crew Cab Pickup 4-Door | 5.3L 5328CC 325Cu. In. V8 FLEX OHV Naturally Aspirated |
| 2012 | GMC | Sierra 1500 | WT Extended Cab Pickup 4-Door | 4.3L 262Cu. In. V6 GAS OHV Naturally Aspirated |
| 2012 | GMC | Sierra 1500 | WT Extended Cab Pickup 4-Door | 4.8L 294Cu. In. V8 FLEX OHV Naturally Aspirated |
| 2012 | GMC | Sierra 1500 | WT Extended Cab Pickup 4-Door | 5.3L 5328CC 325Cu. In. V8 FLEX OHV Naturally Aspirated |
| 2012 | GMC | Sierra 1500 | WT Standard Cab Pickup 2-Door | 4.3L 262Cu. In. V6 GAS OHV Naturally Aspirated |
| 2012 | GMC | Sierra 1500 | WT Standard Cab Pickup 2-Door | 4.8L 294Cu. In. V8 FLEX OHV Naturally Aspirated |
| 2012 | GMC | Sierra 1500 | WT Standard Cab Pickup 2-Door | 5.3L 5328CC 325Cu. In. V8 FLEX OHV Naturally Aspirated |
| 2012 | GMC | Sierra 1500 | XFE Crew Cab Pickup 4-Door | 5.3L 5328CC 325Cu. In. V8 FLEX OHV Naturally Aspirated |
| 2011 | GMC | Sierra | Base Crew Cab Pickup 4-Door | 5.3L 5328CC 325Cu. In. V8 GAS OHV Naturally Aspirated |
| 2011 | GMC | Sierra | Base Standard Cab Pickup 2-Door | 5.3L 5328CC 325Cu. In. V8 GAS OHV Naturally Aspirated |
| 2009 | GMC | Sierra | Base Crew Cab Pickup 4-Door | 5.3L 5328CC 325Cu. In. V8 GAS OHV Naturally Aspirated |
| 2008 | GMC | Sierra | Base Crew Cab Pickup 4-Door | 5.3L 5328CC 325Cu. In. V8 GAS OHV Naturally Aspirated |
| 2008 | GMC | Sierra | Denali Crew Cab Pickup 4-Door | 6.2L 6162CC 376Cu. In. V8 GAS OHV Naturally Aspirated |
| 2007 | GMC | Sierra | Base Crew Cab Pickup 4-Door | 5.3L 5328CC 325Cu. In. V8 GAS OHV Naturally Aspirated |
| 2005 | GMC | Safari | Base Extended Cargo Van 3-Door | 4.3L 262Cu. In. V6 GAS OHV Naturally Aspirated |
| 2005 | GMC | Safari | Base Extended Passenger Van 3-Door | 4.3L 262Cu. In. V6 GAS OHV Naturally Aspirated |
| 2005 | GMC | Safari | Base Standard Cargo Van 3-Door | 4.3L 262Cu. In. V6 GAS OHV Naturally Aspirated |
| 2005 | GMC | Safari | Base Standard Passenger Van 3-Door | 4.3L 262Cu. In. V6 GAS OHV Naturally Aspirated |
| 2005 | GMC | Safari | SLE Extended Passenger Van 3-Door | 4.3L 262Cu. In. V6 GAS OHV Naturally Aspirated |
| 2005 | GMC | Safari | SLE Standard Passenger Van 3-Door | 4.3L 262Cu. In. V6 GAS OHV Naturally Aspirated |
| 2005 | GMC | Safari | SLT Extended Passenger Van 3-Door | 4.3L 262Cu. In. V6 GAS OHV Naturally Aspirated |
| 2005 | GMC | Safari | SLT Standard Passenger Van 3-Door | 4.3L 262Cu. In. V6 GAS OHV Naturally Aspirated |
| 2004 | GMC | Safari | Base Extended Cargo Van 3-Door | 4.3L 262Cu. In. V6 GAS OHV Naturally Aspirated |
| 2004 | GMC | Safari | Base Extended Passenger Van 3-Door | 4.3L 262Cu. In. V6 GAS OHV Naturally Aspirated |
| 2004 | GMC | Safari | Base Standard Cargo Van 3-Door | 4.3L 262Cu. In. V6 GAS OHV Naturally Aspirated |
| 2004 | GMC | Safari | Base Standard Passenger Van 3-Door | 4.3L 262Cu. In. V6 GAS OHV Naturally Aspirated |
| 2004 | GMC | Safari | SLE Extended Passenger Van 3-Door | 4.3L 262Cu. In. V6 GAS OHV Naturally Aspirated |
| 2004 | GMC | Safari | SLE Standard Passenger Van 3-Door | 4.3L 262Cu. In. V6 GAS OHV Naturally Aspirated |
| 2004 | GMC | Safari | SLT Extended Passenger Van 3-Door | 4.3L 262Cu. In. V6 GAS OHV Naturally Aspirated |
| 2004 | GMC | Safari | SLT Standard Passenger Van 3-Door | 4.3L 262Cu. In. V6 GAS OHV Naturally Aspirated |
| 2003 | GMC | Safari | Base Extended Cargo Van 3-Door | 4.3L 262Cu. In. V6 GAS OHV Naturally Aspirated |
| 2003 | GMC | Safari | SLE Extended Passenger Van 3-Door | 4.3L 262Cu. In. V6 GAS OHV Naturally Aspirated |
| 2003 | GMC | Safari | SLT Extended Passenger Van 3-Door | 4.3L 262Cu. In. V6 GAS OHV Naturally Aspirated |
| 2002 | GMC | Safari | SL Extended Cargo Van 3-Door | 4.3L 262Cu. In. V6 GAS OHV Naturally Aspirated |
| 2002 | GMC | Safari | SLE Extended Passenger Van 3-Door | 4.3L 262Cu. In. V6 GAS OHV Naturally Aspirated |
| 2002 | GMC | Safari | SLT Extended Passenger Van 3-Door | 4.3L 262Cu. In. V6 GAS OHV Naturally Aspirated |
| 2001 | GMC | Safari | SL Extended Cargo Van 3-Door | 4.3L 262Cu. In. V6 GAS OHV Naturally Aspirated |
| 2001 | GMC | Safari | SLE Extended Passenger Van 3-Door | 4.3L 262Cu. In. V6 GAS OHV Naturally Aspirated |
| 2001 | GMC | Safari | SLT Extended Passenger Van 3-Door | 4.3L 262Cu. In. V6 GAS OHV Naturally Aspirated |
| 2000 | GMC | K2500 | Sierra SL Cab & Chassis 2-Door | 5.7L 350Cu. In. V8 CNG OHV Naturally Aspirated |
| 2000 | GMC | K2500 | Sierra SL Cab & Chassis 2-Door | 5.7L 350Cu. In. V8 GAS OHV Naturally Aspirated |
| 2000 | GMC | K2500 | Sierra SL Cab & Chassis 2-Door | 6.5L 395Cu. In. V8 DIESEL OHV Turbocharged |
| 2000 | GMC | K2500 | Sierra SL Cab & Chassis 2-Door | 7.4L 454Cu. In. V8 GAS OHV Naturally Aspirated |
| 2000 | GMC | K2500 | Sierra SL Crew Cab Pickup 4-Door | 5.7L 350Cu. In. V8 CNG OHV Naturally Aspirated |
| 2000 | GMC | K2500 | Sierra SL Crew Cab Pickup 4-Door | 5.7L 350Cu. In. V8 GAS OHV Naturally Aspirated |
| 2000 | GMC | K2500 | Sierra SL Crew Cab Pickup 4-Door | 6.5L 395Cu. In. V8 DIESEL OHV Turbocharged |
| 2000 | GMC | K2500 | Sierra SL Crew Cab Pickup 4-Door | 7.4L 454Cu. In. V8 GAS OHV Naturally Aspirated |
| 2000 | GMC | K2500 | Sierra SL Extended Cab Pickup 2-Door | 5.7L 350Cu. In. V8 CNG OHV Naturally Aspirated |
| 2000 | GMC | K2500 | Sierra SL Extended Cab Pickup 2-Door | 5.7L 350Cu. In. V8 GAS OHV Naturally Aspirated |
| 2000 | GMC | K2500 | Sierra SL Extended Cab Pickup 2-Door | 6.5L 395Cu. In. V8 DIESEL OHV Turbocharged |
| 2000 | GMC | K2500 | Sierra SL Extended Cab Pickup 2-Door | 7.4L 454Cu. In. V8 GAS OHV Naturally Aspirated |
| 2000 | GMC | K2500 | Sierra SL Standard Cab Pickup 2-Door | 5.7L 350Cu. In. V8 CNG OHV Naturally Aspirated |
| 2000 | GMC | K2500 | Sierra SL Standard Cab Pickup 2-Door | 5.7L 350Cu. In. V8 GAS OHV Naturally Aspirated |
| 2000 | GMC | K2500 | Sierra SL Standard Cab Pickup 2-Door | 6.5L 395Cu. In. V8 DIESEL OHV Turbocharged |
| 2000 | GMC | K2500 | Sierra SL Standard Cab Pickup 2-Door | 7.4L 454Cu. In. V8 GAS OHV Naturally Aspirated |
| 2000 | GMC | K2500 | Sierra SLE Cab & Chassis 2-Door | 5.7L 350Cu. In. V8 CNG OHV Naturally Aspirated |
| 2000 | GMC | K2500 | Sierra SLE Cab & Chassis 2-Door | 5.7L 350Cu. In. V8 GAS OHV Naturally Aspirated |
| 2000 | GMC | K2500 | Sierra SLE Cab & Chassis 2-Door | 6.5L 395Cu. In. V8 DIESEL OHV Turbocharged |
| 2000 | GMC | K2500 | Sierra SLE Cab & Chassis 2-Door | 7.4L 454Cu. In. V8 GAS OHV Naturally Aspirated |
| 2000 | GMC | K2500 | Sierra SLE Crew Cab Pickup 4-Door | 5.7L 350Cu. In. V8 CNG OHV Naturally Aspirated |
| 2000 | GMC | K2500 | Sierra SLE Crew Cab Pickup 4-Door | 5.7L 350Cu. In. V8 GAS OHV Naturally Aspirated |
| 2000 | GMC | K2500 | Sierra SLE Crew Cab Pickup 4-Door | 6.5L 395Cu. In. V8 DIESEL OHV Turbocharged |
| 2000 | GMC | K2500 | Sierra SLE Crew Cab Pickup 4-Door | 7.4L 454Cu. In. V8 GAS OHV Naturally Aspirated |
| 2000 | GMC | K2500 | Sierra SLE Extended Cab Pickup 2-Door | 5.7L 350Cu. In. V8 CNG OHV Naturally Aspirated |
| 2000 | GMC | K2500 | Sierra SLE Extended Cab Pickup 2-Door | 5.7L 350Cu. In. V8 GAS OHV Naturally Aspirated |
| 2000 | GMC | K2500 | Sierra SLE Extended Cab Pickup 2-Door | 6.5L 395Cu. In. V8 DIESEL OHV Turbocharged |
| 2000 | GMC | K2500 | Sierra SLE Extended Cab Pickup 2-Door | 7.4L 454Cu. In. V8 GAS OHV Naturally Aspirated |
| 2000 | GMC | K2500 | Sierra SLE Standard Cab Pickup 2-Door | 5.7L 350Cu. In. V8 CNG OHV Naturally Aspirated |
| 2000 | GMC | K2500 | Sierra SLE Standard Cab Pickup 2-Door | 5.7L 350Cu. In. V8 GAS OHV Naturally Aspirated |
| 2000 | GMC | K2500 | Sierra SLE Standard Cab Pickup 2-Door | 6.5L 395Cu. In. V8 DIESEL OHV Turbocharged |
| 2000 | GMC | K2500 | Sierra SLE Standard Cab Pickup 2-Door | 7.4L 454Cu. In. V8 GAS OHV Naturally Aspirated |
| 2000 | GMC | K2500 | Sierra SLT Cab & Chassis 2-Door | 5.7L 350Cu. In. V8 CNG OHV Naturally Aspirated |
| 2000 | GMC | K2500 | Sierra SLT Cab & Chassis 2-Door | 5.7L 350Cu. In. V8 GAS OHV Naturally Aspirated |
| 2000 | GMC | K2500 | Sierra SLT Cab & Chassis 2-Door | 6.5L 395Cu. In. V8 DIESEL OHV Turbocharged |
| 2000 | GMC | K2500 | Sierra SLT Cab & Chassis 2-Door | 7.4L 454Cu. In. V8 GAS OHV Naturally Aspirated |
| 2000 | GMC | K2500 | Sierra SLT Crew Cab Pickup 4-Door | 5.7L 350Cu. In. V8 CNG OHV Naturally Aspirated |
| 2000 | GMC | K2500 | Sierra SLT Crew Cab Pickup 4-Door | 5.7L 350Cu. In. V8 GAS OHV Naturally Aspirated |
| 2000 | GMC | K2500 | Sierra SLT Crew Cab Pickup 4-Door | 6.5L 395Cu. In. V8 DIESEL OHV Turbocharged |
| 2000 | GMC | K2500 | Sierra SLT Crew Cab Pickup 4-Door | 7.4L 454Cu. In. V8 GAS OHV Naturally Aspirated |
| 2000 | GMC | K2500 | Sierra SLT Extended Cab Pickup 2-Door | 5.7L 350Cu. In. V8 CNG OHV Naturally Aspirated |
| 2000 | GMC | K2500 | Sierra SLT Extended Cab Pickup 2-Door | 5.7L 350Cu. In. V8 GAS OHV Naturally Aspirated |
| 2000 | GMC | K2500 | Sierra SLT Extended Cab Pickup 2-Door | 6.5L 395Cu. In. V8 DIESEL OHV Turbocharged |
| 2000 | GMC | K2500 | Sierra SLT Extended Cab Pickup 2-Door | 7.4L 454Cu. In. V8 GAS OHV Naturally Aspirated |
| 2000 | GMC | K3500 | Sierra SL Cab & Chassis 2-Door | 5.7L 350Cu. In. V8 GAS OHV Naturally Aspirated |
| 2000 | GMC | K3500 | Sierra SL Cab & Chassis 2-Door | 6.5L 395Cu. In. V8 DIESEL OHV Turbocharged |
| 2000 | GMC | K3500 | Sierra SL Cab & Chassis 2-Door | 7.4L 454Cu. In. V8 GAS OHV Naturally Aspirated |
| 2000 | GMC | K3500 | Sierra SL Cab & Chassis 4-Door | 5.7L 350Cu. In. V8 GAS OHV Naturally Aspirated |
| 2000 | GMC | K3500 | Sierra SL Cab & Chassis 4-Door | 6.5L 395Cu. In. V8 DIESEL OHV Turbocharged |
| 2000 | GMC | K3500 | Sierra SL Cab & Chassis 4-Door | 7.4L 454Cu. In. V8 GAS OHV Naturally Aspirated |
| 2000 | GMC | K3500 | Sierra SL Crew Cab Pickup 4-Door | 5.7L 350Cu. In. V8 GAS OHV Naturally Aspirated |
| 2000 | GMC | K3500 | Sierra SL Crew Cab Pickup 4-Door | 6.5L 395Cu. In. V8 DIESEL OHV Turbocharged |
| 2000 | GMC | K3500 | Sierra SL Crew Cab Pickup 4-Door | 7.4L 454Cu. In. V8 GAS OHV Naturally Aspirated |
| 2000 | GMC | K3500 | Sierra SL Extended Cab Pickup 2-Door | 5.7L 350Cu. In. V8 GAS OHV Naturally Aspirated |
| 2000 | GMC | K3500 | Sierra SL Extended Cab Pickup 2-Door | 6.5L 395Cu. In. V8 DIESEL OHV Turbocharged |
| 2000 | GMC | K3500 | Sierra SL Extended Cab Pickup 2-Door | 7.4L 454Cu. In. V8 GAS OHV Naturally Aspirated |
| 2000 | GMC | K3500 | Sierra SL Standard Cab Pickup 2-Door | 5.7L 350Cu. In. V8 GAS OHV Naturally Aspirated |
| 2000 | GMC | K3500 | Sierra SL Standard Cab Pickup 2-Door | 6.5L 395Cu. In. V8 DIESEL OHV Turbocharged |
| 2000 | GMC | K3500 | Sierra SL Standard Cab Pickup 2-Door | 7.4L 454Cu. In. V8 GAS OHV Naturally Aspirated |
| 2000 | GMC | K3500 | Sierra SLE Cab & Chassis 2-Door | 5.7L 350Cu. In. V8 GAS OHV Naturally Aspirated |
| 2000 | GMC | K3500 | Sierra SLE Cab & Chassis 2-Door | 6.5L 395Cu. In. V8 DIESEL OHV Turbocharged |
| 2000 | GMC | K3500 | Sierra SLE Cab & Chassis 2-Door | 7.4L 454Cu. In. V8 GAS OHV Naturally Aspirated |
| 2000 | GMC | K3500 | Sierra SLE Cab & Chassis 4-Door | 5.7L 350Cu. In. V8 GAS OHV Naturally Aspirated |
| 2000 | GMC | K3500 | Sierra SLE Cab & Chassis 4-Door | 6.5L 395Cu. In. V8 DIESEL OHV Turbocharged |
| 2000 | GMC | K3500 | Sierra SLE Cab & Chassis 4-Door | 7.4L 454Cu. In. V8 GAS OHV Naturally Aspirated |
| 2000 | GMC | K3500 | Sierra SLE Crew Cab Pickup 4-Door | 5.7L 350Cu. In. V8 GAS OHV Naturally Aspirated |
| 2000 | GMC | K3500 | Sierra SLE Crew Cab Pickup 4-Door | 6.5L 395Cu. In. V8 DIESEL OHV Turbocharged |
| 2000 | GMC | K3500 | Sierra SLE Crew Cab Pickup 4-Door | 7.4L 454Cu. In. V8 GAS OHV Naturally Aspirated |
| 2000 | GMC | K3500 | Sierra SLE Extended Cab Pickup 2-Door | 5.7L 350Cu. In. V8 GAS OHV Naturally Aspirated |
| 2000 | GMC | K3500 | Sierra SLE Extended Cab Pickup 2-Door | 6.5L 395Cu. In. V8 DIESEL OHV Turbocharged |
| 2000 | GMC | K3500 | Sierra SLE Extended Cab Pickup 2-Door | 7.4L 454Cu. In. V8 GAS OHV Naturally Aspirated |
| 2000 | GMC | K3500 | Sierra SLE Standard Cab Pickup 2-Door | 5.7L 350Cu. In. V8 GAS OHV Naturally Aspirated |
| 2000 | GMC | K3500 | Sierra SLE Standard Cab Pickup 2-Door | 6.5L 395Cu. In. V8 DIESEL OHV Turbocharged |
| 2000 | GMC | K3500 | Sierra SLE Standard Cab Pickup 2-Door | 7.4L 454Cu. In. V8 GAS OHV Naturally Aspirated |
| 2000 | GMC | K3500 | Sierra SLT Cab & Chassis 2-Door | 5.7L 350Cu. In. V8 GAS OHV Naturally Aspirated |
| 2000 | GMC | K3500 | Sierra SLT Cab & Chassis 2-Door | 6.5L 395Cu. In. V8 DIESEL OHV Turbocharged |
| 2000 | GMC | K3500 | Sierra SLT Cab & Chassis 2-Door | 7.4L 454Cu. In. V8 GAS OHV Naturally Aspirated |
| 2000 | GMC | K3500 | Sierra SLT Cab & Chassis 4-Door | 5.7L 350Cu. In. V8 GAS OHV Naturally Aspirated |
| 2000 | GMC | K3500 | Sierra SLT Cab & Chassis 4-Door | 6.5L 395Cu. In. V8 DIESEL OHV Turbocharged |
| 2000 | GMC | K3500 | Sierra SLT Cab & Chassis 4-Door | 7.4L 454Cu. In. V8 GAS OHV Naturally Aspirated |
| 2000 | GMC | K3500 | Sierra SLT Crew Cab Pickup 4-Door | 5.7L 350Cu. In. V8 GAS OHV Naturally Aspirated |
| 2000 | GMC | K3500 | Sierra SLT Crew Cab Pickup 4-Door | 6.5L 395Cu. In. V8 DIESEL OHV Turbocharged |
| 2000 | GMC | K3500 | Sierra SLT Crew Cab Pickup 4-Door | 7.4L 454Cu. In. V8 GAS OHV Naturally Aspirated |
| 2000 | GMC | K3500 | Sierra SLT Extended Cab Pickup 2-Door | 5.7L 350Cu. In. V8 GAS OHV Naturally Aspirated |
| 2000 | GMC | K3500 | Sierra SLT Extended Cab Pickup 2-Door | 6.5L 395Cu. In. V8 DIESEL OHV Turbocharged |
| 2000 | GMC | K3500 | Sierra SLT Extended Cab Pickup 2-Door | 7.4L 454Cu. In. V8 GAS OHV Naturally Aspirated |
| 2000 | GMC | K3500 | Sierra SLT Standard Cab Pickup 2-Door | 5.7L 350Cu. In. V8 GAS OHV Naturally Aspirated |
| 2000 | GMC | K3500 | Sierra SLT Standard Cab Pickup 2-Door | 6.5L 395Cu. In. V8 DIESEL OHV Turbocharged |
| 2000 | GMC | K3500 | Sierra SLT Standard Cab Pickup 2-Door | 7.4L 454Cu. In. V8 GAS OHV Naturally Aspirated |
| 2000 | GMC | Safari | SL Extended Cargo Van 3-Door | 4.3L 262Cu. In. V6 GAS OHV Naturally Aspirated |
| 2000 | GMC | Safari | SL Extended Passenger Van 3-Door | 4.3L 262Cu. In. V6 GAS OHV Naturally Aspirated |
| 2000 | GMC | Safari | SL Standard Passenger Van 3-Door | 4.3L 262Cu. In. V6 GAS OHV Naturally Aspirated |
| 2000 | GMC | Safari | SLE Extended Passenger Van 3-Door | 4.3L 262Cu. In. V6 GAS OHV Naturally Aspirated |
| 2000 | GMC | Safari | SLE Standard Passenger Van 3-Door | 4.3L 262Cu. In. V6 GAS OHV Naturally Aspirated |
| 2000 | GMC | Safari | SLT Extended Passenger Van 3-Door | 4.3L 262Cu. In. V6 GAS OHV Naturally Aspirated |
| 2000 | GMC | Safari | SLT Standard Passenger Van 3-Door | 4.3L 262Cu. In. V6 GAS OHV Naturally Aspirated |
| 1999 | GMC | K2500 | Sierra SL Cab & Chassis 2-Door | 5.7L 350Cu. In. V8 CNG OHV Naturally Aspirated |
| 1999 | GMC | K2500 | Sierra SL Cab & Chassis 2-Door | 5.7L 350Cu. In. V8 GAS OHV Naturally Aspirated |
| 1999 | GMC | K2500 | Sierra SL Cab & Chassis 2-Door | 6.5L 395Cu. In. V8 DIESEL OHV Turbocharged |
| 1999 | GMC | K2500 | Sierra SL Cab & Chassis 2-Door | 7.4L 454Cu. In. V8 GAS OHV Naturally Aspirated |
| 1999 | GMC | K2500 | Sierra SL Crew Cab Pickup 4-Door | 5.7L 350Cu. In. V8 CNG OHV Naturally Aspirated |
| 1999 | GMC | K2500 | Sierra SL Crew Cab Pickup 4-Door | 5.7L 350Cu. In. V8 GAS OHV Naturally Aspirated |
| 1999 | GMC | K2500 | Sierra SL Crew Cab Pickup 4-Door | 6.5L 395Cu. In. V8 DIESEL OHV Turbocharged |
| 1999 | GMC | K2500 | Sierra SL Crew Cab Pickup 4-Door | 7.4L 454Cu. In. V8 GAS OHV Naturally Aspirated |
| 1999 | GMC | K2500 | Sierra SL Extended Cab Pickup 2-Door | 5.7L 350Cu. In. V8 CNG OHV Naturally Aspirated |
| 1999 | GMC | K2500 | Sierra SL Extended Cab Pickup 2-Door | 5.7L 350Cu. In. V8 GAS OHV Naturally Aspirated |
| 1999 | GMC | K2500 | Sierra SL Extended Cab Pickup 2-Door | 6.5L 395Cu. In. V8 DIESEL OHV Turbocharged |
| 1999 | GMC | K2500 | Sierra SL Extended Cab Pickup 2-Door | 7.4L 454Cu. In. V8 GAS OHV Naturally Aspirated |
| 1999 | GMC | K2500 | Sierra SL Standard Cab Pickup 2-Door | 5.7L 350Cu. In. V8 CNG OHV Naturally Aspirated |
| 1999 | GMC | K2500 | Sierra SL Standard Cab Pickup 2-Door | 5.7L 350Cu. In. V8 GAS OHV Naturally Aspirated |
| 1999 | GMC | K2500 | Sierra SL Standard Cab Pickup 2-Door | 6.5L 395Cu. In. V8 DIESEL OHV Turbocharged |
| 1999 | GMC | K2500 | Sierra SL Standard Cab Pickup 2-Door | 7.4L 454Cu. In. V8 GAS OHV Naturally Aspirated |
| 1999 | GMC | K2500 | Sierra SLE Cab & Chassis 2-Door | 5.7L 350Cu. In. V8 CNG OHV Naturally Aspirated |
| 1999 | GMC | K2500 | Sierra SLE Cab & Chassis 2-Door | 5.7L 350Cu. In. V8 GAS OHV Naturally Aspirated |
| 1999 | GMC | K2500 | Sierra SLE Cab & Chassis 2-Door | 6.5L 395Cu. In. V8 DIESEL OHV Turbocharged |
| 1999 | GMC | K2500 | Sierra SLE Cab & Chassis 2-Door | 7.4L 454Cu. In. V8 GAS OHV Naturally Aspirated |
| 1999 | GMC | K2500 | Sierra SLE Crew Cab Pickup 4-Door | 5.7L 350Cu. In. V8 CNG OHV Naturally Aspirated |
| 1999 | GMC | K2500 | Sierra SLE Crew Cab Pickup 4-Door | 5.7L 350Cu. In. V8 GAS OHV Naturally Aspirated |
| 1999 | GMC | K2500 | Sierra SLE Crew Cab Pickup 4-Door | 6.5L 395Cu. In. V8 DIESEL OHV Turbocharged |
| 1999 | GMC | K2500 | Sierra SLE Crew Cab Pickup 4-Door | 7.4L 454Cu. In. V8 GAS OHV Naturally Aspirated |
| 1999 | GMC | K2500 | Sierra SLE Extended Cab Pickup 2-Door | 5.7L 350Cu. In. V8 CNG OHV Naturally Aspirated |
| 1999 | GMC | K2500 | Sierra SLE Extended Cab Pickup 2-Door | 5.7L 350Cu. In. V8 GAS OHV Naturally Aspirated |
| 1999 | GMC | K2500 | Sierra SLE Extended Cab Pickup 2-Door | 6.5L 395Cu. In. V8 DIESEL OHV Turbocharged |
| 1999 | GMC | K2500 | Sierra SLE Extended Cab Pickup 2-Door | 7.4L 454Cu. In. V8 GAS OHV Naturally Aspirated |
| 1999 | GMC | K2500 | Sierra SLE Standard Cab Pickup 2-Door | 5.7L 350Cu. In. V8 CNG OHV Naturally Aspirated |
| 1999 | GMC | K2500 | Sierra SLE Standard Cab Pickup 2-Door | 5.7L 350Cu. In. V8 GAS OHV Naturally Aspirated |
| 1999 | GMC | K2500 | Sierra SLE Standard Cab Pickup 2-Door | 6.5L 395Cu. In. V8 DIESEL OHV Turbocharged |
| 1999 | GMC | K2500 | Sierra SLE Standard Cab Pickup 2-Door | 7.4L 454Cu. In. V8 GAS OHV Naturally Aspirated |
| 1999 | GMC | K2500 | Sierra SLT Cab & Chassis 2-Door | 5.7L 350Cu. In. V8 CNG OHV Naturally Aspirated |
| 1999 | GMC | K2500 | Sierra SLT Cab & Chassis 2-Door | 5.7L 350Cu. In. V8 GAS OHV Naturally Aspirated |
| 1999 | GMC | K2500 | Sierra SLT Cab & Chassis 2-Door | 6.5L 395Cu. In. V8 DIESEL OHV Turbocharged |
| 1999 | GMC | K2500 | Sierra SLT Cab & Chassis 2-Door | 7.4L 454Cu. In. V8 GAS OHV Naturally Aspirated |
| 1999 | GMC | K2500 | Sierra SLT Crew Cab Pickup 4-Door | 5.7L 350Cu. In. V8 CNG OHV Naturally Aspirated |
| 1999 | GMC | K2500 | Sierra SLT Crew Cab Pickup 4-Door | 5.7L 350Cu. In. V8 GAS OHV Naturally Aspirated |
| 1999 | GMC | K2500 | Sierra SLT Crew Cab Pickup 4-Door | 6.5L 395Cu. In. V8 DIESEL OHV Turbocharged |
| 1999 | GMC | K2500 | Sierra SLT Crew Cab Pickup 4-Door | 7.4L 454Cu. In. V8 GAS OHV Naturally Aspirated |
| 1999 | GMC | K2500 | Sierra SLT Extended Cab Pickup 2-Door | 5.7L 350Cu. In. V8 CNG OHV Naturally Aspirated |
| 1999 | GMC | K2500 | Sierra SLT Extended Cab Pickup 2-Door | 5.7L 350Cu. In. V8 GAS OHV Naturally Aspirated |
| 1999 | GMC | K2500 | Sierra SLT Extended Cab Pickup 2-Door | 6.5L 395Cu. In. V8 DIESEL OHV Turbocharged |
| 1999 | GMC | K2500 | Sierra SLT Extended Cab Pickup 2-Door | 7.4L 454Cu. In. V8 GAS OHV Naturally Aspirated |
| 1999 | GMC | K2500 Suburban | Base Sport Utility 4-Door | 5.7L 350Cu. In. V8 GAS OHV Naturally Aspirated |
| 1999 | GMC | K2500 Suburban | Base Sport Utility 4-Door | 6.5L 395Cu. In. V8 DIESEL OHV Turbocharged |
| 1999 | GMC | K2500 Suburban | Base Sport Utility 4-Door | 7.4L 454Cu. In. V8 GAS OHV Naturally Aspirated |
| 1999 | GMC | K2500 Suburban | SLE Sport Utility 4-Door | 5.7L 350Cu. In. V8 GAS OHV Naturally Aspirated |
| 1999 | GMC | K2500 Suburban | SLE Sport Utility 4-Door | 6.5L 395Cu. In. V8 DIESEL OHV Turbocharged |
| 1999 | GMC | K2500 Suburban | SLE Sport Utility 4-Door | 7.4L 454Cu. In. V8 GAS OHV Naturally Aspirated |
| 1999 | GMC | K2500 Suburban | SLT Sport Utility 4-Door | 5.7L 350Cu. In. V8 GAS OHV Naturally Aspirated |
| 1999 | GMC | K2500 Suburban | SLT Sport Utility 4-Door | 6.5L 395Cu. In. V8 DIESEL OHV Turbocharged |
| 1999 | GMC | K2500 Suburban | SLT Sport Utility 4-Door | 7.4L 454Cu. In. V8 GAS OHV Naturally Aspirated |
| 1999 | GMC | K3500 | Sierra SL Cab & Chassis 2-Door | 5.7L 350Cu. In. V8 GAS OHV Naturally Aspirated |
| 1999 | GMC | K3500 | Sierra SL Cab & Chassis 2-Door | 6.5L 395Cu. In. V8 DIESEL OHV Turbocharged |
| 1999 | GMC | K3500 | Sierra SL Cab & Chassis 2-Door | 7.4L 454Cu. In. V8 GAS OHV Naturally Aspirated |
| 1999 | GMC | K3500 | Sierra SL Cab & Chassis 4-Door | 5.7L 350Cu. In. V8 GAS OHV Naturally Aspirated |
| 1999 | GMC | K3500 | Sierra SL Cab & Chassis 4-Door | 6.5L 395Cu. In. V8 DIESEL OHV Turbocharged |
| 1999 | GMC | K3500 | Sierra SL Cab & Chassis 4-Door | 7.4L 454Cu. In. V8 GAS OHV Naturally Aspirated |
| 1999 | GMC | K3500 | Sierra SL Crew Cab Pickup 4-Door | 5.7L 350Cu. In. V8 GAS OHV Naturally Aspirated |
| 1999 | GMC | K3500 | Sierra SL Crew Cab Pickup 4-Door | 6.5L 395Cu. In. V8 DIESEL OHV Turbocharged |
| 1999 | GMC | K3500 | Sierra SL Crew Cab Pickup 4-Door | 7.4L 454Cu. In. V8 GAS OHV Naturally Aspirated |
| 1999 | GMC | K3500 | Sierra SL Extended Cab Pickup 2-Door | 5.7L 350Cu. In. V8 GAS OHV Naturally Aspirated |
| 1999 | GMC | K3500 | Sierra SL Extended Cab Pickup 2-Door | 6.5L 395Cu. In. V8 DIESEL OHV Turbocharged |
| 1999 | GMC | K3500 | Sierra SL Extended Cab Pickup 2-Door | 7.4L 454Cu. In. V8 GAS OHV Naturally Aspirated |
| 1999 | GMC | K3500 | Sierra SL Standard Cab Pickup 2-Door | 5.7L 350Cu. In. V8 GAS OHV Naturally Aspirated |
| 1999 | GMC | K3500 | Sierra SL Standard Cab Pickup 2-Door | 6.5L 395Cu. In. V8 DIESEL OHV Turbocharged |
| 1999 | GMC | K3500 | Sierra SL Standard Cab Pickup 2-Door | 7.4L 454Cu. In. V8 GAS OHV Naturally Aspirated |
| 1999 | GMC | K3500 | Sierra SLE Cab & Chassis 2-Door | 5.7L 350Cu. In. V8 GAS OHV Naturally Aspirated |
| 1999 | GMC | K3500 | Sierra SLE Cab & Chassis 2-Door | 6.5L 395Cu. In. V8 DIESEL OHV Turbocharged |
| 1999 | GMC | K3500 | Sierra SLE Cab & Chassis 2-Door | 7.4L 454Cu. In. V8 GAS OHV Naturally Aspirated |
| 1999 | GMC | K3500 | Sierra SLE Cab & Chassis 4-Door | 5.7L 350Cu. In. V8 GAS OHV Naturally Aspirated |
| 1999 | GMC | K3500 | Sierra SLE Cab & Chassis 4-Door | 6.5L 395Cu. In. V8 DIESEL OHV Turbocharged |
| 1999 | GMC | K3500 | Sierra SLE Cab & Chassis 4-Door | 7.4L 454Cu. In. V8 GAS OHV Naturally Aspirated |
| 1999 | GMC | K3500 | Sierra SLE Crew Cab Pickup 4-Door | 5.7L 350Cu. In. V8 GAS OHV Naturally Aspirated |
| 1999 | GMC | K3500 | Sierra SLE Crew Cab Pickup 4-Door | 6.5L 395Cu. In. V8 DIESEL OHV Turbocharged |
| 1999 | GMC | K3500 | Sierra SLE Crew Cab Pickup 4-Door | 7.4L 454Cu. In. V8 GAS OHV Naturally Aspirated |
| 1999 | GMC | K3500 | Sierra SLE Extended Cab Pickup 2-Door | 5.7L 350Cu. In. V8 GAS OHV Naturally Aspirated |
| 1999 | GMC | K3500 | Sierra SLE Extended Cab Pickup 2-Door | 6.5L 395Cu. In. V8 DIESEL OHV Turbocharged |
| 1999 | GMC | K3500 | Sierra SLE Extended Cab Pickup 2-Door | 7.4L 454Cu. In. V8 GAS OHV Naturally Aspirated |
| 1999 | GMC | K3500 | Sierra SLE Standard Cab Pickup 2-Door | 5.7L 350Cu. In. V8 GAS OHV Naturally Aspirated |
| 1999 | GMC | K3500 | Sierra SLE Standard Cab Pickup 2-Door | 6.5L 395Cu. In. V8 DIESEL OHV Turbocharged |
| 1999 | GMC | K3500 | Sierra SLE Standard Cab Pickup 2-Door | 7.4L 454Cu. In. V8 GAS OHV Naturally Aspirated |
| 1999 | GMC | K3500 | Sierra SLT Cab & Chassis 2-Door | 5.7L 350Cu. In. V8 GAS OHV Naturally Aspirated |
| 1999 | GMC | K3500 | Sierra SLT Cab & Chassis 2-Door | 6.5L 395Cu. In. V8 DIESEL OHV Turbocharged |
| 1999 | GMC | K3500 | Sierra SLT Cab & Chassis 2-Door | 7.4L 454Cu. In. V8 GAS OHV Naturally Aspirated |
| 1999 | GMC | K3500 | Sierra SLT Cab & Chassis 4-Door | 5.7L 350Cu. In. V8 GAS OHV Naturally Aspirated |
| 1999 | GMC | K3500 | Sierra SLT Cab & Chassis 4-Door | 6.5L 395Cu. In. V8 DIESEL OHV Turbocharged |
| 1999 | GMC | K3500 | Sierra SLT Cab & Chassis 4-Door | 7.4L 454Cu. In. V8 GAS OHV Naturally Aspirated |
| 1999 | GMC | K3500 | Sierra SLT Crew Cab Pickup 4-Door | 5.7L 350Cu. In. V8 GAS OHV Naturally Aspirated |
| 1999 | GMC | K3500 | Sierra SLT Crew Cab Pickup 4-Door | 6.5L 395Cu. In. V8 DIESEL OHV Turbocharged |
| 1999 | GMC | K3500 | Sierra SLT Crew Cab Pickup 4-Door | 7.4L 454Cu. In. V8 GAS OHV Naturally Aspirated |
| 1999 | GMC | K3500 | Sierra SLT Extended Cab Pickup 2-Door | 5.7L 350Cu. In. V8 GAS OHV Naturally Aspirated |
| 1999 | GMC | K3500 | Sierra SLT Extended Cab Pickup 2-Door | 6.5L 395Cu. In. V8 DIESEL OHV Turbocharged |
| 1999 | GMC | K3500 | Sierra SLT Extended Cab Pickup 2-Door | 7.4L 454Cu. In. V8 GAS OHV Naturally Aspirated |
| 1999 | GMC | K3500 | Sierra SLT Standard Cab Pickup 2-Door | 5.7L 350Cu. In. V8 GAS OHV Naturally Aspirated |
| 1999 | GMC | K3500 | Sierra SLT Standard Cab Pickup 2-Door | 6.5L 395Cu. In. V8 DIESEL OHV Turbocharged |
| 1999 | GMC | K3500 | Sierra SLT Standard Cab Pickup 2-Door | 7.4L 454Cu. In. V8 GAS OHV Naturally Aspirated |
| 1999 | GMC | Safari | SL Extended Cargo Van 3-Door | 4.3L 262Cu. In. V6 GAS OHV Naturally Aspirated |
| 1999 | GMC | Safari | SL Extended Passenger Van 3-Door | 4.3L 262Cu. In. V6 GAS OHV Naturally Aspirated |
| 1999 | GMC | Safari | SLE Extended Passenger Van 3-Door | 4.3L 262Cu. In. V6 GAS OHV Naturally Aspirated |
| 1999 | GMC | Safari | SLT Extended Passenger Van 3-Door | 4.3L 262Cu. In. V6 GAS OHV Naturally Aspirated |
| 1998 | GMC | K2500 Suburban | Base Sport Utility 4-Door | 5.7L 350Cu. In. V8 GAS OHV Naturally Aspirated |
| 1998 | GMC | K2500 Suburban | Base Sport Utility 4-Door | 6.5L 395Cu. In. V8 DIESEL OHV Turbocharged |
| 1998 | GMC | K2500 Suburban | Base Sport Utility 4-Door | 7.4L 454Cu. In. V8 GAS OHV Naturally Aspirated |
| 1998 | GMC | K2500 Suburban | SLE Sport Utility 4-Door | 5.7L 350Cu. In. V8 GAS OHV Naturally Aspirated |
| 1998 | GMC | K2500 Suburban | SLE Sport Utility 4-Door | 6.5L 395Cu. In. V8 DIESEL OHV Turbocharged |
| 1998 | GMC | K2500 Suburban | SLE Sport Utility 4-Door | 7.4L 454Cu. In. V8 GAS OHV Naturally Aspirated |
| 1998 | GMC | K2500 Suburban | SLT Sport Utility 4-Door | 5.7L 350Cu. In. V8 GAS OHV Naturally Aspirated |
| 1998 | GMC | K2500 Suburban | SLT Sport Utility 4-Door | 6.5L 395Cu. In. V8 DIESEL OHV Turbocharged |
| 1998 | GMC | K2500 Suburban | SLT Sport Utility 4-Door | 7.4L 454Cu. In. V8 GAS OHV Naturally Aspirated |
| 1998 | GMC | K3500 | Sierra SL Cab & Chassis 2-Door | 5.7L 350Cu. In. V8 GAS OHV Naturally Aspirated |
| 1998 | GMC | K3500 | Sierra SL Cab & Chassis 2-Door | 6.5L 395Cu. In. V8 DIESEL OHV Turbocharged |
| 1998 | GMC | K3500 | Sierra SL Cab & Chassis 2-Door | 7.4L 454Cu. In. V8 GAS OHV Naturally Aspirated |
| 1998 | GMC | K3500 | Sierra SL Cab & Chassis 4-Door | 5.7L 350Cu. In. V8 GAS OHV Naturally Aspirated |
| 1998 | GMC | K3500 | Sierra SL Cab & Chassis 4-Door | 6.5L 395Cu. In. V8 DIESEL OHV Turbocharged |
| 1998 | GMC | K3500 | Sierra SL Cab & Chassis 4-Door | 7.4L 454Cu. In. V8 GAS OHV Naturally Aspirated |
| 1998 | GMC | K3500 | Sierra SL Crew Cab Pickup 4-Door | 5.7L 350Cu. In. V8 GAS OHV Naturally Aspirated |
| 1998 | GMC | K3500 | Sierra SL Crew Cab Pickup 4-Door | 6.5L 395Cu. In. V8 DIESEL OHV Turbocharged |
| 1998 | GMC | K3500 | Sierra SL Crew Cab Pickup 4-Door | 7.4L 454Cu. In. V8 GAS OHV Naturally Aspirated |
| 1998 | GMC | K3500 | Sierra SL Extended Cab Pickup 2-Door | 5.7L 350Cu. In. V8 GAS OHV Naturally Aspirated |
| 1998 | GMC | K3500 | Sierra SL Extended Cab Pickup 2-Door | 6.5L 395Cu. In. V8 DIESEL OHV Turbocharged |
| 1998 | GMC | K3500 | Sierra SL Extended Cab Pickup 2-Door | 7.4L 454Cu. In. V8 GAS OHV Naturally Aspirated |
| 1998 | GMC | K3500 | Sierra SL Standard Cab Pickup 2-Door | 5.7L 350Cu. In. V8 GAS OHV Naturally Aspirated |
| 1998 | GMC | K3500 | Sierra SL Standard Cab Pickup 2-Door | 6.5L 395Cu. In. V8 DIESEL OHV Turbocharged |
| 1998 | GMC | K3500 | Sierra SL Standard Cab Pickup 2-Door | 7.4L 454Cu. In. V8 GAS OHV Naturally Aspirated |
| 1998 | GMC | K3500 | Sierra SLE Cab & Chassis 2-Door | 5.7L 350Cu. In. V8 GAS OHV Naturally Aspirated |
| 1998 | GMC | K3500 | Sierra SLE Cab & Chassis 2-Door | 6.5L 395Cu. In. V8 DIESEL OHV Turbocharged |
| 1998 | GMC | K3500 | Sierra SLE Cab & Chassis 2-Door | 7.4L 454Cu. In. V8 GAS OHV Naturally Aspirated |
| 1998 | GMC | K3500 | Sierra SLE Cab & Chassis 4-Door | 5.7L 350Cu. In. V8 GAS OHV Naturally Aspirated |
| 1998 | GMC | K3500 | Sierra SLE Cab & Chassis 4-Door | 6.5L 395Cu. In. V8 DIESEL OHV Turbocharged |
| 1998 | GMC | K3500 | Sierra SLE Cab & Chassis 4-Door | 7.4L 454Cu. In. V8 GAS OHV Naturally Aspirated |
| 1998 | GMC | K3500 | Sierra SLE Crew Cab Pickup 4-Door | 5.7L 350Cu. In. V8 GAS OHV Naturally Aspirated |
| 1998 | GMC | K3500 | Sierra SLE Crew Cab Pickup 4-Door | 6.5L 395Cu. In. V8 DIESEL OHV Turbocharged |
| 1998 | GMC | K3500 | Sierra SLE Crew Cab Pickup 4-Door | 7.4L 454Cu. In. V8 GAS OHV Naturally Aspirated |
| 1998 | GMC | K3500 | Sierra SLE Extended Cab Pickup 2-Door | 5.7L 350Cu. In. V8 GAS OHV Naturally Aspirated |
| 1998 | GMC | K3500 | Sierra SLE Extended Cab Pickup 2-Door | 6.5L 395Cu. In. V8 DIESEL OHV Turbocharged |
| 1998 | GMC | K3500 | Sierra SLE Extended Cab Pickup 2-Door | 7.4L 454Cu. In. V8 GAS OHV Naturally Aspirated |
| 1998 | GMC | K3500 | Sierra SLE Standard Cab Pickup 2-Door | 5.7L 350Cu. In. V8 GAS OHV Naturally Aspirated |
| 1998 | GMC | K3500 | Sierra SLE Standard Cab Pickup 2-Door | 6.5L 395Cu. In. V8 DIESEL OHV Turbocharged |
| 1998 | GMC | K3500 | Sierra SLE Standard Cab Pickup 2-Door | 7.4L 454Cu. In. V8 GAS OHV Naturally Aspirated |
| 1998 | GMC | K3500 | Sierra SLT Cab & Chassis 2-Door | 5.7L 350Cu. In. V8 GAS OHV Naturally Aspirated |
| 1998 | GMC | K3500 | Sierra SLT Cab & Chassis 2-Door | 6.5L 395Cu. In. V8 DIESEL OHV Turbocharged |
| 1998 | GMC | K3500 | Sierra SLT Cab & Chassis 2-Door | 7.4L 454Cu. In. V8 GAS OHV Naturally Aspirated |
| 1998 | GMC | K3500 | Sierra SLT Cab & Chassis 4-Door | 5.7L 350Cu. In. V8 GAS OHV Naturally Aspirated |
| 1998 | GMC | K3500 | Sierra SLT Cab & Chassis 4-Door | 6.5L 395Cu. In. V8 DIESEL OHV Turbocharged |
| 1998 | GMC | K3500 | Sierra SLT Cab & Chassis 4-Door | 7.4L 454Cu. In. V8 GAS OHV Naturally Aspirated |
| 1998 | GMC | K3500 | Sierra SLT Crew Cab Pickup 4-Door | 5.7L 350Cu. In. V8 GAS OHV Naturally Aspirated |
| 1998 | GMC | K3500 | Sierra SLT Crew Cab Pickup 4-Door | 6.5L 395Cu. In. V8 DIESEL OHV Turbocharged |
| 1998 | GMC | K3500 | Sierra SLT Crew Cab Pickup 4-Door | 7.4L 454Cu. In. V8 GAS OHV Naturally Aspirated |
| 1998 | GMC | K3500 | Sierra SLT Extended Cab Pickup 2-Door | 5.7L 350Cu. In. V8 GAS OHV Naturally Aspirated |
| 1998 | GMC | K3500 | Sierra SLT Extended Cab Pickup 2-Door | 6.5L 395Cu. In. V8 DIESEL OHV Turbocharged |
| 1998 | GMC | K3500 | Sierra SLT Extended Cab Pickup 2-Door | 7.4L 454Cu. In. V8 GAS OHV Naturally Aspirated |
| 1998 | GMC | K3500 | Sierra SLT Standard Cab Pickup 2-Door | 5.7L 350Cu. In. V8 GAS OHV Naturally Aspirated |
| 1998 | GMC | K3500 | Sierra SLT Standard Cab Pickup 2-Door | 6.5L 395Cu. In. V8 DIESEL OHV Turbocharged |
| 1998 | GMC | K3500 | Sierra SLT Standard Cab Pickup 2-Door | 7.4L 454Cu. In. V8 GAS OHV Naturally Aspirated |
| 1998 | GMC | Safari | SL Extended Cargo Van 3-Door | 4.3L 262Cu. In. V6 GAS OHV Naturally Aspirated |
| 1998 | GMC | Safari | SLE Extended Passenger Van 3-Door | 4.3L 262Cu. In. V6 GAS OHV Naturally Aspirated |
| 1998 | GMC | Safari | SLT Extended Passenger Van 3-Door | 4.3L 262Cu. In. V6 GAS OHV Naturally Aspirated |
| 1998 | GMC | Safari | SLX Extended Passenger Van 3-Door | 4.3L 262Cu. In. V6 GAS OHV Naturally Aspirated |
| 1997 | GMC | K2500 Suburban | Base Sport Utility 4-Door | 5.7L 350Cu. In. V8 GAS OHV Naturally Aspirated |
| 1997 | GMC | K2500 Suburban | Base Sport Utility 4-Door | 6.5L 395Cu. In. V8 DIESEL OHV Turbocharged |
| 1997 | GMC | K2500 Suburban | Base Sport Utility 4-Door | 7.4L 454Cu. In. V8 GAS OHV Naturally Aspirated |
| 1997 | GMC | K2500 Suburban | SLE Sport Utility 4-Door | 5.7L 350Cu. In. V8 GAS OHV Naturally Aspirated |
| 1997 | GMC | K2500 Suburban | SLE Sport Utility 4-Door | 6.5L 395Cu. In. V8 DIESEL OHV Turbocharged |
| 1997 | GMC | K2500 Suburban | SLE Sport Utility 4-Door | 7.4L 454Cu. In. V8 GAS OHV Naturally Aspirated |
| 1997 | GMC | K2500 Suburban | SLT Sport Utility 4-Door | 5.7L 350Cu. In. V8 GAS OHV Naturally Aspirated |
| 1997 | GMC | K2500 Suburban | SLT Sport Utility 4-Door | 6.5L 395Cu. In. V8 DIESEL OHV Turbocharged |
| 1997 | GMC | K2500 Suburban | SLT Sport Utility 4-Door | 7.4L 454Cu. In. V8 GAS OHV Naturally Aspirated |
| 1997 | GMC | K3500 | Sierra SL Cab & Chassis 2-Door | 5.7L 350Cu. In. V8 GAS OHV Naturally Aspirated |
| 1997 | GMC | K3500 | Sierra SL Cab & Chassis 2-Door | 6.5L 395Cu. In. V8 DIESEL OHV Turbocharged |
| 1997 | GMC | K3500 | Sierra SL Cab & Chassis 2-Door | 7.4L 454Cu. In. V8 GAS OHV Naturally Aspirated |
| 1997 | GMC | K3500 | Sierra SL Cab & Chassis 4-Door | 5.7L 350Cu. In. V8 GAS OHV Naturally Aspirated |
| 1997 | GMC | K3500 | Sierra SL Cab & Chassis 4-Door | 6.5L 395Cu. In. V8 DIESEL OHV Turbocharged |
| 1997 | GMC | K3500 | Sierra SL Cab & Chassis 4-Door | 7.4L 454Cu. In. V8 GAS OHV Naturally Aspirated |
| 1997 | GMC | K3500 | Sierra SL Crew Cab Pickup 4-Door | 5.7L 350Cu. In. V8 GAS OHV Naturally Aspirated |
| 1997 | GMC | K3500 | Sierra SL Crew Cab Pickup 4-Door | 6.5L 395Cu. In. V8 DIESEL OHV Turbocharged |
| 1997 | GMC | K3500 | Sierra SL Crew Cab Pickup 4-Door | 7.4L 454Cu. In. V8 GAS OHV Naturally Aspirated |
| 1997 | GMC | K3500 | Sierra SL Extended Cab Pickup 2-Door | 5.7L 350Cu. In. V8 GAS OHV Naturally Aspirated |
| 1997 | GMC | K3500 | Sierra SL Extended Cab Pickup 2-Door | 6.5L 395Cu. In. V8 DIESEL OHV Turbocharged |
| 1997 | GMC | K3500 | Sierra SL Extended Cab Pickup 2-Door | 7.4L 454Cu. In. V8 GAS OHV Naturally Aspirated |
| 1997 | GMC | K3500 | Sierra SL Standard Cab Pickup 2-Door | 5.7L 350Cu. In. V8 GAS OHV Naturally Aspirated |
| 1997 | GMC | K3500 | Sierra SL Standard Cab Pickup 2-Door | 6.5L 395Cu. In. V8 DIESEL OHV Turbocharged |
| 1997 | GMC | K3500 | Sierra SL Standard Cab Pickup 2-Door | 7.4L 454Cu. In. V8 GAS OHV Naturally Aspirated |
| 1997 | GMC | K3500 | Sierra SLE Cab & Chassis 2-Door | 5.7L 350Cu. In. V8 GAS OHV Naturally Aspirated |
| 1997 | GMC | K3500 | Sierra SLE Cab & Chassis 2-Door | 6.5L 395Cu. In. V8 DIESEL OHV Turbocharged |
| 1997 | GMC | K3500 | Sierra SLE Cab & Chassis 2-Door | 7.4L 454Cu. In. V8 GAS OHV Naturally Aspirated |
| 1997 | GMC | K3500 | Sierra SLE Cab & Chassis 4-Door | 5.7L 350Cu. In. V8 GAS OHV Naturally Aspirated |
| 1997 | GMC | K3500 | Sierra SLE Cab & Chassis 4-Door | 6.5L 395Cu. In. V8 DIESEL OHV Turbocharged |
| 1997 | GMC | K3500 | Sierra SLE Cab & Chassis 4-Door | 7.4L 454Cu. In. V8 GAS OHV Naturally Aspirated |
| 1997 | GMC | K3500 | Sierra SLE Crew Cab Pickup 4-Door | 5.7L 350Cu. In. V8 GAS OHV Naturally Aspirated |
| 1997 | GMC | K3500 | Sierra SLE Crew Cab Pickup 4-Door | 6.5L 395Cu. In. V8 DIESEL OHV Turbocharged |
| 1997 | GMC | K3500 | Sierra SLE Crew Cab Pickup 4-Door | 7.4L 454Cu. In. V8 GAS OHV Naturally Aspirated |
| 1997 | GMC | K3500 | Sierra SLE Extended Cab Pickup 2-Door | 5.7L 350Cu. In. V8 GAS OHV Naturally Aspirated |
| 1997 | GMC | K3500 | Sierra SLE Extended Cab Pickup 2-Door | 6.5L 395Cu. In. V8 DIESEL OHV Turbocharged |
| 1997 | GMC | K3500 | Sierra SLE Extended Cab Pickup 2-Door | 7.4L 454Cu. In. V8 GAS OHV Naturally Aspirated |
| 1997 | GMC | K3500 | Sierra SLE Standard Cab Pickup 2-Door | 5.7L 350Cu. In. V8 GAS OHV Naturally Aspirated |
| 1997 | GMC | K3500 | Sierra SLE Standard Cab Pickup 2-Door | 6.5L 395Cu. In. V8 DIESEL OHV Turbocharged |
| 1997 | GMC | K3500 | Sierra SLE Standard Cab Pickup 2-Door | 7.4L 454Cu. In. V8 GAS OHV Naturally Aspirated |
| 1997 | GMC | K3500 | Sierra SLT Cab & Chassis 2-Door | 5.7L 350Cu. In. V8 GAS OHV Naturally Aspirated |
| 1997 | GMC | K3500 | Sierra SLT Cab & Chassis 2-Door | 6.5L 395Cu. In. V8 DIESEL OHV Turbocharged |
| 1997 | GMC | K3500 | Sierra SLT Cab & Chassis 2-Door | 7.4L 454Cu. In. V8 GAS OHV Naturally Aspirated |
| 1997 | GMC | K3500 | Sierra SLT Cab & Chassis 4-Door | 5.7L 350Cu. In. V8 GAS OHV Naturally Aspirated |
| 1997 | GMC | K3500 | Sierra SLT Cab & Chassis 4-Door | 6.5L 395Cu. In. V8 DIESEL OHV Turbocharged |
| 1997 | GMC | K3500 | Sierra SLT Cab & Chassis 4-Door | 7.4L 454Cu. In. V8 GAS OHV Naturally Aspirated |
| 1997 | GMC | K3500 | Sierra SLT Crew Cab Pickup 4-Door | 5.7L 350Cu. In. V8 GAS OHV Naturally Aspirated |
| 1997 | GMC | K3500 | Sierra SLT Crew Cab Pickup 4-Door | 6.5L 395Cu. In. V8 DIESEL OHV Turbocharged |
| 1997 | GMC | K3500 | Sierra SLT Crew Cab Pickup 4-Door | 7.4L 454Cu. In. V8 GAS OHV Naturally Aspirated |
| 1997 | GMC | K3500 | Sierra SLT Extended Cab Pickup 2-Door | 5.7L 350Cu. In. V8 GAS OHV Naturally Aspirated |
| 1997 | GMC | K3500 | Sierra SLT Extended Cab Pickup 2-Door | 6.5L 395Cu. In. V8 DIESEL OHV Turbocharged |
| 1997 | GMC | K3500 | Sierra SLT Extended Cab Pickup 2-Door | 7.4L 454Cu. In. V8 GAS OHV Naturally Aspirated |
| 1997 | GMC | K3500 | Sierra SLT Standard Cab Pickup 2-Door | 5.7L 350Cu. In. V8 GAS OHV Naturally Aspirated |
| 1997 | GMC | K3500 | Sierra SLT Standard Cab Pickup 2-Door | 6.5L 395Cu. In. V8 DIESEL OHV Turbocharged |
| 1997 | GMC | K3500 | Sierra SLT Standard Cab Pickup 2-Door | 7.4L 454Cu. In. V8 GAS OHV Naturally Aspirated |
| 1997 | GMC | Safari | Base Extended Passenger Van 3-Door | 4.3L 262Cu. In. V6 GAS OHV Naturally Aspirated |
| 1997 | GMC | Safari | Base Standard Passenger Van 3-Door | 4.3L 262Cu. In. V6 GAS OHV Naturally Aspirated |
| 1997 | GMC | Safari | SL Extended Cargo Van 3-Door | 4.3L 262Cu. In. V6 GAS OHV Naturally Aspirated |
| 1997 | GMC | Safari | SL Standard Cargo Van 3-Door | 4.3L 262Cu. In. V6 GAS OHV Naturally Aspirated |
| 1997 | GMC | Safari | SLE Extended Passenger Van 3-Door | 4.3L 262Cu. In. V6 GAS OHV Naturally Aspirated |
| 1997 | GMC | Safari | SLE Standard Passenger Van 3-Door | 4.3L 262Cu. In. V6 GAS OHV Naturally Aspirated |
| 1997 | GMC | Safari | SLT Extended Passenger Van 3-Door | 4.3L 262Cu. In. V6 GAS OHV Naturally Aspirated |
| 1997 | GMC | Safari | SLT Standard Passenger Van 3-Door | 4.3L 262Cu. In. V6 GAS OHV Naturally Aspirated |
| 1997 | GMC | Safari | SLX Extended Passenger Van 3-Door | 4.3L 262Cu. In. V6 GAS OHV Naturally Aspirated |
| 1997 | GMC | Safari | SLX Standard Passenger Van 3-Door | 4.3L 262Cu. In. V6 GAS OHV Naturally Aspirated |
| 1996 | GMC | K2500 Suburban | Base Sport Utility 4-Door | 5.7L 350Cu. In. V8 GAS OHV Naturally Aspirated |
| 1996 | GMC | K2500 Suburban | Base Sport Utility 4-Door | 6.5L 395Cu. In. V8 DIESEL OHV Turbocharged |
| 1996 | GMC | K2500 Suburban | Base Sport Utility 4-Door | 7.4L 454Cu. In. V8 GAS OHV Naturally Aspirated |
| 1996 | GMC | K2500 Suburban | SLE Sport Utility 4-Door | 5.7L 350Cu. In. V8 GAS OHV Naturally Aspirated |
| 1996 | GMC | K2500 Suburban | SLE Sport Utility 4-Door | 6.5L 395Cu. In. V8 DIESEL OHV Turbocharged |
| 1996 | GMC | K2500 Suburban | SLE Sport Utility 4-Door | 7.4L 454Cu. In. V8 GAS OHV Naturally Aspirated |
| 1996 | GMC | K2500 Suburban | SLT Sport Utility 4-Door | 5.7L 350Cu. In. V8 GAS OHV Naturally Aspirated |
| 1996 | GMC | K2500 Suburban | SLT Sport Utility 4-Door | 6.5L 395Cu. In. V8 DIESEL OHV Turbocharged |
| 1996 | GMC | K2500 Suburban | SLT Sport Utility 4-Door | 7.4L 454Cu. In. V8 GAS OHV Naturally Aspirated |
| 1996 | GMC | K3500 | Sierra SL Cab & Chassis 2-Door | 5.7L 350Cu. In. V8 GAS OHV Naturally Aspirated |
| 1996 | GMC | K3500 | Sierra SL Cab & Chassis 2-Door | 6.5L 395Cu. In. V8 DIESEL OHV Turbocharged |
| 1996 | GMC | K3500 | Sierra SL Cab & Chassis 2-Door | 7.4L 454Cu. In. V8 GAS OHV Naturally Aspirated |
| 1996 | GMC | K3500 | Sierra SL Cab & Chassis 4-Door | 5.7L 350Cu. In. V8 GAS OHV Naturally Aspirated |
| 1996 | GMC | K3500 | Sierra SL Cab & Chassis 4-Door | 6.5L 395Cu. In. V8 DIESEL OHV Turbocharged |
| 1996 | GMC | K3500 | Sierra SL Cab & Chassis 4-Door | 7.4L 454Cu. In. V8 GAS OHV Naturally Aspirated |
| 1996 | GMC | K3500 | Sierra SL Crew Cab Pickup 4-Door | 5.7L 350Cu. In. V8 GAS OHV Naturally Aspirated |
| 1996 | GMC | K3500 | Sierra SL Crew Cab Pickup 4-Door | 6.5L 395Cu. In. V8 DIESEL OHV Turbocharged |
| 1996 | GMC | K3500 | Sierra SL Crew Cab Pickup 4-Door | 7.4L 454Cu. In. V8 GAS OHV Naturally Aspirated |
| 1996 | GMC | K3500 | Sierra SL Extended Cab Pickup 2-Door | 5.7L 350Cu. In. V8 GAS OHV Naturally Aspirated |
| 1996 | GMC | K3500 | Sierra SL Extended Cab Pickup 2-Door | 6.5L 395Cu. In. V8 DIESEL OHV Turbocharged |
| 1996 | GMC | K3500 | Sierra SL Extended Cab Pickup 2-Door | 7.4L 454Cu. In. V8 GAS OHV Naturally Aspirated |
| 1996 | GMC | K3500 | Sierra SL Standard Cab Pickup 2-Door | 5.7L 350Cu. In. V8 GAS OHV Naturally Aspirated |
| 1996 | GMC | K3500 | Sierra SL Standard Cab Pickup 2-Door | 6.5L 395Cu. In. V8 DIESEL OHV Turbocharged |
| 1996 | GMC | K3500 | Sierra SL Standard Cab Pickup 2-Door | 7.4L 454Cu. In. V8 GAS OHV Naturally Aspirated |
| 1996 | GMC | K3500 | Sierra SLE Cab & Chassis 2-Door | 5.7L 350Cu. In. V8 GAS OHV Naturally Aspirated |
| 1996 | GMC | K3500 | Sierra SLE Cab & Chassis 2-Door | 6.5L 395Cu. In. V8 DIESEL OHV Turbocharged |
| 1996 | GMC | K3500 | Sierra SLE Cab & Chassis 2-Door | 7.4L 454Cu. In. V8 GAS OHV Naturally Aspirated |
| 1996 | GMC | K3500 | Sierra SLE Cab & Chassis 4-Door | 5.7L 350Cu. In. V8 GAS OHV Naturally Aspirated |
| 1996 | GMC | K3500 | Sierra SLE Cab & Chassis 4-Door | 6.5L 395Cu. In. V8 DIESEL OHV Turbocharged |
| 1996 | GMC | K3500 | Sierra SLE Cab & Chassis 4-Door | 7.4L 454Cu. In. V8 GAS OHV Naturally Aspirated |
| 1996 | GMC | K3500 | Sierra SLE Crew Cab Pickup 4-Door | 5.7L 350Cu. In. V8 GAS OHV Naturally Aspirated |
| 1996 | GMC | K3500 | Sierra SLE Crew Cab Pickup 4-Door | 6.5L 395Cu. In. V8 DIESEL OHV Turbocharged |
| 1996 | GMC | K3500 | Sierra SLE Crew Cab Pickup 4-Door | 7.4L 454Cu. In. V8 GAS OHV Naturally Aspirated |
| 1996 | GMC | K3500 | Sierra SLE Extended Cab Pickup 2-Door | 5.7L 350Cu. In. V8 GAS OHV Naturally Aspirated |
| 1996 | GMC | K3500 | Sierra SLE Extended Cab Pickup 2-Door | 6.5L 395Cu. In. V8 DIESEL OHV Turbocharged |
| 1996 | GMC | K3500 | Sierra SLE Extended Cab Pickup 2-Door | 7.4L 454Cu. In. V8 GAS OHV Naturally Aspirated |
| 1996 | GMC | K3500 | Sierra SLE Standard Cab Pickup 2-Door | 5.7L 350Cu. In. V8 GAS OHV Naturally Aspirated |
| 1996 | GMC | K3500 | Sierra SLE Standard Cab Pickup 2-Door | 6.5L 395Cu. In. V8 DIESEL OHV Turbocharged |
| 1996 | GMC | K3500 | Sierra SLE Standard Cab Pickup 2-Door | 7.4L 454Cu. In. V8 GAS OHV Naturally Aspirated |
| 1996 | GMC | K3500 | Sierra SLT Cab & Chassis 2-Door | 5.7L 350Cu. In. V8 GAS OHV Naturally Aspirated |
| 1996 | GMC | K3500 | Sierra SLT Cab & Chassis 2-Door | 6.5L 395Cu. In. V8 DIESEL OHV Turbocharged |
| 1996 | GMC | K3500 | Sierra SLT Cab & Chassis 2-Door | 7.4L 454Cu. In. V8 GAS OHV Naturally Aspirated |
| 1996 | GMC | K3500 | Sierra SLT Cab & Chassis 4-Door | 5.7L 350Cu. In. V8 GAS OHV Naturally Aspirated |
| 1996 | GMC | K3500 | Sierra SLT Cab & Chassis 4-Door | 6.5L 395Cu. In. V8 DIESEL OHV Turbocharged |
| 1996 | GMC | K3500 | Sierra SLT Cab & Chassis 4-Door | 7.4L 454Cu. In. V8 GAS OHV Naturally Aspirated |
| 1996 | GMC | K3500 | Sierra SLT Crew Cab Pickup 4-Door | 5.7L 350Cu. In. V8 GAS OHV Naturally Aspirated |
| 1996 | GMC | K3500 | Sierra SLT Crew Cab Pickup 4-Door | 6.5L 395Cu. In. V8 DIESEL OHV Turbocharged |
| 1996 | GMC | K3500 | Sierra SLT Crew Cab Pickup 4-Door | 7.4L 454Cu. In. V8 GAS OHV Naturally Aspirated |
| 1996 | GMC | K3500 | Sierra SLT Extended Cab Pickup 2-Door | 5.7L 350Cu. In. V8 GAS OHV Naturally Aspirated |
| 1996 | GMC | K3500 | Sierra SLT Extended Cab Pickup 2-Door | 6.5L 395Cu. In. V8 DIESEL OHV Turbocharged |
| 1996 | GMC | K3500 | Sierra SLT Extended Cab Pickup 2-Door | 7.4L 454Cu. In. V8 GAS OHV Naturally Aspirated |
| 1996 | GMC | K3500 | Sierra SLT Standard Cab Pickup 2-Door | 5.7L 350Cu. In. V8 GAS OHV Naturally Aspirated |
| 1996 | GMC | K3500 | Sierra SLT Standard Cab Pickup 2-Door | 6.5L 395Cu. In. V8 DIESEL OHV Turbocharged |
| 1996 | GMC | K3500 | Sierra SLT Standard Cab Pickup 2-Door | 7.4L 454Cu. In. V8 GAS OHV Naturally Aspirated |
| 1996 | GMC | Safari | Base Extended Passenger Van 3-Door | 4.3L 262Cu. In. V6 GAS OHV Naturally Aspirated |
| 1996 | GMC | Safari | SL Extended Cargo Van 3-Door | 4.3L 262Cu. In. V6 GAS OHV Naturally Aspirated |
| 1996 | GMC | Safari | SLE Extended Passenger Van 3-Door | 4.3L 262Cu. In. V6 GAS OHV Naturally Aspirated |
| 1996 | GMC | Safari | SLT Extended Passenger Van 3-Door | 4.3L 262Cu. In. V6 GAS OHV Naturally Aspirated |
| 1996 | GMC | Safari | SLX Extended Passenger Van 3-Door | 4.3L 262Cu. In. V6 GAS OHV Naturally Aspirated |
| 1995 | GMC | K2500 Suburban | Base Sport Utility 4-Door | 5.7L 350Cu. In. V8 GAS OHV Naturally Aspirated |
| 1995 | GMC | K2500 Suburban | Base Sport Utility 4-Door | 6.5L 395Cu. In. V8 DIESEL OHV Turbocharged |
| 1995 | GMC | K2500 Suburban | Base Sport Utility 4-Door | 7.4L 454Cu. In. V8 GAS OHV Naturally Aspirated |
| 1995 | GMC | K2500 Suburban | SLE Sport Utility 4-Door | 5.7L 350Cu. In. V8 GAS OHV Naturally Aspirated |
| 1995 | GMC | K2500 Suburban | SLE Sport Utility 4-Door | 6.5L 395Cu. In. V8 DIESEL OHV Turbocharged |
| 1995 | GMC | K2500 Suburban | SLE Sport Utility 4-Door | 7.4L 454Cu. In. V8 GAS OHV Naturally Aspirated |
| 1995 | GMC | K2500 Suburban | SLT Sport Utility 4-Door | 5.7L 350Cu. In. V8 GAS OHV Naturally Aspirated |
| 1995 | GMC | K2500 Suburban | SLT Sport Utility 4-Door | 6.5L 395Cu. In. V8 DIESEL OHV Turbocharged |
| 1995 | GMC | K2500 Suburban | SLT Sport Utility 4-Door | 7.4L 454Cu. In. V8 GAS OHV Naturally Aspirated |
| 1995 | GMC | K3500 | Sierra SL Cab & Chassis 2-Door | 5.7L 350Cu. In. V8 GAS OHV Naturally Aspirated |
| 1995 | GMC | K3500 | Sierra SL Cab & Chassis 2-Door | 6.5L 395Cu. In. V8 DIESEL OHV Turbocharged |
| 1995 | GMC | K3500 | Sierra SL Cab & Chassis 2-Door | 7.4L 454Cu. In. V8 GAS OHV Naturally Aspirated |
| 1995 | GMC | K3500 | Sierra SL Cab & Chassis 4-Door | 5.7L 350Cu. In. V8 GAS OHV Naturally Aspirated |
| 1995 | GMC | K3500 | Sierra SL Cab & Chassis 4-Door | 6.5L 395Cu. In. V8 DIESEL OHV Turbocharged |
| 1995 | GMC | K3500 | Sierra SL Cab & Chassis 4-Door | 7.4L 454Cu. In. V8 GAS OHV Naturally Aspirated |
| 1995 | GMC | K3500 | Sierra SL Crew Cab Pickup 4-Door | 5.7L 350Cu. In. V8 GAS OHV Naturally Aspirated |
| 1995 | GMC | K3500 | Sierra SL Crew Cab Pickup 4-Door | 6.5L 395Cu. In. V8 DIESEL OHV Turbocharged |
| 1995 | GMC | K3500 | Sierra SL Crew Cab Pickup 4-Door | 7.4L 454Cu. In. V8 GAS OHV Naturally Aspirated |
| 1995 | GMC | K3500 | Sierra SL Extended Cab Pickup 2-Door | 5.7L 350Cu. In. V8 GAS OHV Naturally Aspirated |
| 1995 | GMC | K3500 | Sierra SL Extended Cab Pickup 2-Door | 6.5L 395Cu. In. V8 DIESEL OHV Turbocharged |
| 1995 | GMC | K3500 | Sierra SL Extended Cab Pickup 2-Door | 7.4L 454Cu. In. V8 GAS OHV Naturally Aspirated |
| 1995 | GMC | K3500 | Sierra SL Standard Cab Pickup 2-Door | 5.7L 350Cu. In. V8 GAS OHV Naturally Aspirated |
| 1995 | GMC | K3500 | Sierra SL Standard Cab Pickup 2-Door | 6.5L 395Cu. In. V8 DIESEL OHV Turbocharged |
| 1995 | GMC | K3500 | Sierra SL Standard Cab Pickup 2-Door | 7.4L 454Cu. In. V8 GAS OHV Naturally Aspirated |
| 1995 | GMC | K3500 | Sierra SLE Cab & Chassis 2-Door | 5.7L 350Cu. In. V8 GAS OHV Naturally Aspirated |
| 1995 | GMC | K3500 | Sierra SLE Cab & Chassis 2-Door | 6.5L 395Cu. In. V8 DIESEL OHV Turbocharged |
| 1995 | GMC | K3500 | Sierra SLE Cab & Chassis 2-Door | 7.4L 454Cu. In. V8 GAS OHV Naturally Aspirated |
| 1995 | GMC | K3500 | Sierra SLE Cab & Chassis 4-Door | 5.7L 350Cu. In. V8 GAS OHV Naturally Aspirated |
| 1995 | GMC | K3500 | Sierra SLE Cab & Chassis 4-Door | 6.5L 395Cu. In. V8 DIESEL OHV Turbocharged |
| 1995 | GMC | K3500 | Sierra SLE Cab & Chassis 4-Door | 7.4L 454Cu. In. V8 GAS OHV Naturally Aspirated |
| 1995 | GMC | K3500 | Sierra SLE Crew Cab Pickup 4-Door | 5.7L 350Cu. In. V8 GAS OHV Naturally Aspirated |
| 1995 | GMC | K3500 | Sierra SLE Crew Cab Pickup 4-Door | 6.5L 395Cu. In. V8 DIESEL OHV Turbocharged |
| 1995 | GMC | K3500 | Sierra SLE Crew Cab Pickup 4-Door | 7.4L 454Cu. In. V8 GAS OHV Naturally Aspirated |
| 1995 | GMC | K3500 | Sierra SLE Extended Cab Pickup 2-Door | 5.7L 350Cu. In. V8 GAS OHV Naturally Aspirated |
| 1995 | GMC | K3500 | Sierra SLE Extended Cab Pickup 2-Door | 6.5L 395Cu. In. V8 DIESEL OHV Turbocharged |
| 1995 | GMC | K3500 | Sierra SLE Extended Cab Pickup 2-Door | 7.4L 454Cu. In. V8 GAS OHV Naturally Aspirated |
| 1995 | GMC | K3500 | Sierra SLE Standard Cab Pickup 2-Door | 5.7L 350Cu. In. V8 GAS OHV Naturally Aspirated |
| 1995 | GMC | K3500 | Sierra SLE Standard Cab Pickup 2-Door | 6.5L 395Cu. In. V8 DIESEL OHV Turbocharged |
| 1995 | GMC | K3500 | Sierra SLE Standard Cab Pickup 2-Door | 7.4L 454Cu. In. V8 GAS OHV Naturally Aspirated |
| 1995 | GMC | K3500 | Sierra SLT Cab & Chassis 2-Door | 5.7L 350Cu. In. V8 GAS OHV Naturally Aspirated |
| 1995 | GMC | K3500 | Sierra SLT Cab & Chassis 2-Door | 6.5L 395Cu. In. V8 DIESEL OHV Turbocharged |
| 1995 | GMC | K3500 | Sierra SLT Cab & Chassis 2-Door | 7.4L 454Cu. In. V8 GAS OHV Naturally Aspirated |
| 1995 | GMC | K3500 | Sierra SLT Extended Cab Pickup 2-Door | 5.7L 350Cu. In. V8 GAS OHV Naturally Aspirated |
| 1995 | GMC | K3500 | Sierra SLT Extended Cab Pickup 2-Door | 6.5L 395Cu. In. V8 DIESEL OHV Turbocharged |
| 1995 | GMC | K3500 | Sierra SLT Extended Cab Pickup 2-Door | 7.4L 454Cu. In. V8 GAS OHV Naturally Aspirated |
| 1995 | GMC | Safari | Base Extended Passenger Van 3-Door | 4.3L 262Cu. In. V6 GAS OHV Naturally Aspirated |
| 1995 | GMC | Safari | SL Extended Cargo Van 3-Door | 4.3L 262Cu. In. V6 GAS OHV Naturally Aspirated |
| 1995 | GMC | Safari | SLE Extended Passenger Van 3-Door | 4.3L 262Cu. In. V6 GAS OHV Naturally Aspirated |
| 1995 | GMC | Safari | SLT Extended Passenger Van 3-Door | 4.3L 262Cu. In. V6 GAS OHV Naturally Aspirated |
| 1995 | GMC | Safari | SLX Extended Passenger Van 3-Door | 4.3L 262Cu. In. V6 GAS OHV Naturally Aspirated |
| 1994 | GMC | K2500 Suburban | Base Sport Utility 4-Door | 5.7L 350Cu. In. V8 GAS OHV Naturally Aspirated |
| 1994 | GMC | K2500 Suburban | Base Sport Utility 4-Door | 6.5L 395Cu. In. V8 DIESEL OHV Turbocharged |
| 1994 | GMC | K2500 Suburban | Base Sport Utility 4-Door | 7.4L 454Cu. In. V8 GAS OHV Naturally Aspirated |
| 1994 | GMC | K2500 Suburban | SLE Sport Utility 4-Door | 5.7L 350Cu. In. V8 GAS OHV Naturally Aspirated |
| 1994 | GMC | K2500 Suburban | SLE Sport Utility 4-Door | 6.5L 395Cu. In. V8 DIESEL OHV Turbocharged |
| 1994 | GMC | K2500 Suburban | SLE Sport Utility 4-Door | 7.4L 454Cu. In. V8 GAS OHV Naturally Aspirated |
| 1994 | GMC | K3500 | Sierra SL Cab & Chassis 2-Door | 5.7L 350Cu. In. V8 GAS OHV Naturally Aspirated |
| 1994 | GMC | K3500 | Sierra SL Cab & Chassis 2-Door | 6.5L 395Cu. In. V8 DIESEL OHV Turbocharged |
| 1994 | GMC | K3500 | Sierra SL Cab & Chassis 2-Door | 7.4L 454Cu. In. V8 GAS OHV Naturally Aspirated |
| 1994 | GMC | K3500 | Sierra SL Cab & Chassis 4-Door | 5.7L 350Cu. In. V8 GAS OHV Naturally Aspirated |
| 1994 | GMC | K3500 | Sierra SL Cab & Chassis 4-Door | 6.5L 395Cu. In. V8 DIESEL OHV Turbocharged |
| 1994 | GMC | K3500 | Sierra SL Cab & Chassis 4-Door | 7.4L 454Cu. In. V8 GAS OHV Naturally Aspirated |
| 1994 | GMC | K3500 | Sierra SL Crew Cab Pickup 4-Door | 5.7L 350Cu. In. V8 GAS OHV Naturally Aspirated |
| 1994 | GMC | K3500 | Sierra SL Crew Cab Pickup 4-Door | 6.5L 395Cu. In. V8 DIESEL OHV Turbocharged |
| 1994 | GMC | K3500 | Sierra SL Crew Cab Pickup 4-Door | 7.4L 454Cu. In. V8 GAS OHV Naturally Aspirated |
| 1994 | GMC | K3500 | Sierra SL Extended Cab Pickup 2-Door | 5.7L 350Cu. In. V8 GAS OHV Naturally Aspirated |
| 1994 | GMC | K3500 | Sierra SL Extended Cab Pickup 2-Door | 6.5L 395Cu. In. V8 DIESEL OHV Turbocharged |
| 1994 | GMC | K3500 | Sierra SL Extended Cab Pickup 2-Door | 7.4L 454Cu. In. V8 GAS OHV Naturally Aspirated |
| 1994 | GMC | K3500 | Sierra SL Standard Cab Pickup 2-Door | 5.7L 350Cu. In. V8 GAS OHV Naturally Aspirated |
| 1994 | GMC | K3500 | Sierra SL Standard Cab Pickup 2-Door | 6.5L 395Cu. In. V8 DIESEL OHV Turbocharged |
| 1994 | GMC | K3500 | Sierra SL Standard Cab Pickup 2-Door | 7.4L 454Cu. In. V8 GAS OHV Naturally Aspirated |
| 1994 | GMC | K3500 | Sierra SLE Cab & Chassis 2-Door | 5.7L 350Cu. In. V8 GAS OHV Naturally Aspirated |
| 1994 | GMC | K3500 | Sierra SLE Cab & Chassis 2-Door | 6.5L 395Cu. In. V8 DIESEL OHV Turbocharged |
| 1994 | GMC | K3500 | Sierra SLE Cab & Chassis 2-Door | 7.4L 454Cu. In. V8 GAS OHV Naturally Aspirated |
| 1994 | GMC | K3500 | Sierra SLE Cab & Chassis 4-Door | 5.7L 350Cu. In. V8 GAS OHV Naturally Aspirated |
| 1994 | GMC | K3500 | Sierra SLE Cab & Chassis 4-Door | 6.5L 395Cu. In. V8 DIESEL OHV Turbocharged |
| 1994 | GMC | K3500 | Sierra SLE Cab & Chassis 4-Door | 7.4L 454Cu. In. V8 GAS OHV Naturally Aspirated |
| 1994 | GMC | K3500 | Sierra SLE Crew Cab Pickup 4-Door | 5.7L 350Cu. In. V8 GAS OHV Naturally Aspirated |
| 1994 | GMC | K3500 | Sierra SLE Crew Cab Pickup 4-Door | 6.5L 395Cu. In. V8 DIESEL OHV Turbocharged |
| 1994 | GMC | K3500 | Sierra SLE Crew Cab Pickup 4-Door | 7.4L 454Cu. In. V8 GAS OHV Naturally Aspirated |
| 1994 | GMC | K3500 | Sierra SLE Extended Cab Pickup 2-Door | 5.7L 350Cu. In. V8 GAS OHV Naturally Aspirated |
| 1994 | GMC | K3500 | Sierra SLE Extended Cab Pickup 2-Door | 6.5L 395Cu. In. V8 DIESEL OHV Turbocharged |
| 1994 | GMC | K3500 | Sierra SLE Extended Cab Pickup 2-Door | 7.4L 454Cu. In. V8 GAS OHV Naturally Aspirated |
| 1994 | GMC | K3500 | Sierra SLE Standard Cab Pickup 2-Door | 5.7L 350Cu. In. V8 GAS OHV Naturally Aspirated |
| 1994 | GMC | K3500 | Sierra SLE Standard Cab Pickup 2-Door | 6.5L 395Cu. In. V8 DIESEL OHV Turbocharged |
| 1994 | GMC | K3500 | Sierra SLE Standard Cab Pickup 2-Door | 7.4L 454Cu. In. V8 GAS OHV Naturally Aspirated |
| 1994 | GMC | K3500 | Sierra SLT Cab & Chassis 2-Door | 5.7L 350Cu. In. V8 GAS OHV Naturally Aspirated |
| 1994 | GMC | K3500 | Sierra SLT Cab & Chassis 2-Door | 6.5L 395Cu. In. V8 DIESEL OHV Turbocharged |
| 1994 | GMC | K3500 | Sierra SLT Cab & Chassis 2-Door | 7.4L 454Cu. In. V8 GAS OHV Naturally Aspirated |
| 1994 | GMC | K3500 | Sierra SLT Extended Cab Pickup 2-Door | 5.7L 350Cu. In. V8 GAS OHV Naturally Aspirated |
| 1994 | GMC | K3500 | Sierra SLT Extended Cab Pickup 2-Door | 6.5L 395Cu. In. V8 DIESEL OHV Turbocharged |
| 1994 | GMC | K3500 | Sierra SLT Extended Cab Pickup 2-Door | 7.4L 454Cu. In. V8 GAS OHV Naturally Aspirated |
| 1994 | GMC | Safari | Base Extended Cargo Van 3-Door | 4.3L 262Cu. In. V6 GAS OHV Naturally Aspirated |
| 1994 | GMC | Safari | Base Extended Passenger Van 3-Door | 4.3L 262Cu. In. V6 GAS OHV Naturally Aspirated |
| 1994 | GMC | Safari | Base Standard Cargo Van 3-Door | 4.3L 262Cu. In. V6 GAS OHV Naturally Aspirated |
| 1994 | GMC | Safari | Base Standard Passenger Van 3-Door | 4.3L 262Cu. In. V6 GAS OHV Naturally Aspirated |
| 1994 | GMC | Safari | SLE Extended Passenger Van 3-Door | 4.3L 262Cu. In. V6 GAS OHV Naturally Aspirated |
| 1994 | GMC | Safari | SLE Standard Passenger Van 3-Door | 4.3L 262Cu. In. V6 GAS OHV Naturally Aspirated |
| 1994 | GMC | Safari | SLT Extended Passenger Van 3-Door | 4.3L 262Cu. In. V6 GAS OHV Naturally Aspirated |
| 1994 | GMC | Safari | SLT Standard Passenger Van 3-Door | 4.3L 262Cu. In. V6 GAS OHV Naturally Aspirated |
| 1994 | GMC | Safari | SLX Extended Passenger Van 3-Door | 4.3L 262Cu. In. V6 GAS OHV Naturally Aspirated |
| 1994 | GMC | Safari | SLX Standard Passenger Van 3-Door | 4.3L 262Cu. In. V6 GAS OHV Naturally Aspirated |
| 1993 | GMC | K2500 Suburban | Base Sport Utility 4-Door | 5.7L 350Cu. In. V8 GAS OHV Naturally Aspirated |
| 1993 | GMC | K2500 Suburban | Base Sport Utility 4-Door | 7.4L 454Cu. In. V8 GAS OHV Naturally Aspirated |
| 1993 | GMC | K2500 Suburban | SLE Sport Utility 4-Door | 5.7L 350Cu. In. V8 GAS OHV Naturally Aspirated |
| 1993 | GMC | K2500 Suburban | SLE Sport Utility 4-Door | 7.4L 454Cu. In. V8 GAS OHV Naturally Aspirated |
| 1993 | GMC | K3500 | Sierra Cab & Chassis 2-Door | 5.7L 350Cu. In. V8 GAS OHV Naturally Aspirated |
| 1993 | GMC | K3500 | Sierra Cab & Chassis 2-Door | 6.2L 379Cu. In. V8 DIESEL OHV Naturally Aspirated |
| 1993 | GMC | K3500 | Sierra Cab & Chassis 2-Door | 6.5L 395Cu. In. V8 DIESEL OHV Turbocharged |
| 1993 | GMC | K3500 | Sierra Cab & Chassis 2-Door | 7.4L 454Cu. In. V8 GAS OHV Naturally Aspirated |
| 1993 | GMC | K3500 | Sierra Cab & Chassis 4-Door | 5.7L 350Cu. In. V8 GAS OHV Naturally Aspirated |
| 1993 | GMC | K3500 | Sierra Cab & Chassis 4-Door | 6.2L 379Cu. In. V8 DIESEL OHV Naturally Aspirated |
| 1993 | GMC | K3500 | Sierra Cab & Chassis 4-Door | 6.5L 395Cu. In. V8 DIESEL OHV Turbocharged |
| 1993 | GMC | K3500 | Sierra Cab & Chassis 4-Door | 7.4L 454Cu. In. V8 GAS OHV Naturally Aspirated |
| 1993 | GMC | K3500 | Sierra Crew Cab Pickup 4-Door | 5.7L 350Cu. In. V8 GAS OHV Naturally Aspirated |
| 1993 | GMC | K3500 | Sierra Crew Cab Pickup 4-Door | 6.2L 379Cu. In. V8 DIESEL OHV Naturally Aspirated |
| 1993 | GMC | K3500 | Sierra Crew Cab Pickup 4-Door | 6.5L 395Cu. In. V8 DIESEL OHV Turbocharged |
| 1993 | GMC | K3500 | Sierra Crew Cab Pickup 4-Door | 7.4L 454Cu. In. V8 GAS OHV Naturally Aspirated |
| 1993 | GMC | K3500 | Sierra Extended Cab Pickup 2-Door | 5.7L 350Cu. In. V8 GAS OHV Naturally Aspirated |
| 1993 | GMC | K3500 | Sierra Extended Cab Pickup 2-Door | 6.2L 379Cu. In. V8 DIESEL OHV Naturally Aspirated |
| 1993 | GMC | K3500 | Sierra Extended Cab Pickup 2-Door | 6.5L 395Cu. In. V8 DIESEL OHV Turbocharged |
| 1993 | GMC | K3500 | Sierra Extended Cab Pickup 2-Door | 7.4L 454Cu. In. V8 GAS OHV Naturally Aspirated |
| 1993 | GMC | K3500 | Sierra SLE Cab & Chassis 2-Door | 5.7L 350Cu. In. V8 GAS OHV Naturally Aspirated |
| 1993 | GMC | K3500 | Sierra SLE Cab & Chassis 2-Door | 6.2L 379Cu. In. V8 DIESEL OHV Naturally Aspirated |
| 1993 | GMC | K3500 | Sierra SLE Cab & Chassis 2-Door | 6.5L 395Cu. In. V8 DIESEL OHV Turbocharged |
| 1993 | GMC | K3500 | Sierra SLE Cab & Chassis 2-Door | 7.4L 454Cu. In. V8 GAS OHV Naturally Aspirated |
| 1993 | GMC | K3500 | Sierra SLE Cab & Chassis 4-Door | 5.7L 350Cu. In. V8 GAS OHV Naturally Aspirated |
| 1993 | GMC | K3500 | Sierra SLE Cab & Chassis 4-Door | 6.2L 379Cu. In. V8 DIESEL OHV Naturally Aspirated |
| 1993 | GMC | K3500 | Sierra SLE Cab & Chassis 4-Door | 6.5L 395Cu. In. V8 DIESEL OHV Turbocharged |
| 1993 | GMC | K3500 | Sierra SLE Cab & Chassis 4-Door | 7.4L 454Cu. In. V8 GAS OHV Naturally Aspirated |
| 1993 | GMC | K3500 | Sierra SLE Crew Cab Pickup 4-Door | 5.7L 350Cu. In. V8 GAS OHV Naturally Aspirated |
| 1993 | GMC | K3500 | Sierra SLE Crew Cab Pickup 4-Door | 6.2L 379Cu. In. V8 DIESEL OHV Naturally Aspirated |
| 1993 | GMC | K3500 | Sierra SLE Crew Cab Pickup 4-Door | 6.5L 395Cu. In. V8 DIESEL OHV Turbocharged |
| 1993 | GMC | K3500 | Sierra SLE Crew Cab Pickup 4-Door | 7.4L 454Cu. In. V8 GAS OHV Naturally Aspirated |
| 1993 | GMC | K3500 | Sierra SLE Extended Cab Pickup 2-Door | 5.7L 350Cu. In. V8 GAS OHV Naturally Aspirated |
| 1993 | GMC | K3500 | Sierra SLE Extended Cab Pickup 2-Door | 6.2L 379Cu. In. V8 DIESEL OHV Naturally Aspirated |
| 1993 | GMC | K3500 | Sierra SLE Extended Cab Pickup 2-Door | 6.5L 395Cu. In. V8 DIESEL OHV Turbocharged |
| 1993 | GMC | K3500 | Sierra SLE Extended Cab Pickup 2-Door | 7.4L 454Cu. In. V8 GAS OHV Naturally Aspirated |
| 1993 | GMC | K3500 | Sierra SLE Standard Cab Pickup 2-Door | 5.7L 350Cu. In. V8 GAS OHV Naturally Aspirated |
| 1993 | GMC | K3500 | Sierra SLE Standard Cab Pickup 2-Door | 6.2L 379Cu. In. V8 DIESEL OHV Naturally Aspirated |
| 1993 | GMC | K3500 | Sierra SLE Standard Cab Pickup 2-Door | 6.5L 395Cu. In. V8 DIESEL OHV Turbocharged |
| 1993 | GMC | K3500 | Sierra SLE Standard Cab Pickup 2-Door | 7.4L 454Cu. In. V8 GAS OHV Naturally Aspirated |
| 1993 | GMC | K3500 | Sierra SLX Cab & Chassis 2-Door | 5.7L 350Cu. In. V8 GAS OHV Naturally Aspirated |
| 1993 | GMC | K3500 | Sierra SLX Cab & Chassis 2-Door | 6.2L 379Cu. In. V8 DIESEL OHV Naturally Aspirated |
| 1993 | GMC | K3500 | Sierra SLX Cab & Chassis 2-Door | 6.5L 395Cu. In. V8 DIESEL OHV Turbocharged |
| 1993 | GMC | K3500 | Sierra SLX Cab & Chassis 2-Door | 7.4L 454Cu. In. V8 GAS OHV Naturally Aspirated |
| 1993 | GMC | K3500 | Sierra SLX Cab & Chassis 4-Door | 5.7L 350Cu. In. V8 GAS OHV Naturally Aspirated |
| 1993 | GMC | K3500 | Sierra SLX Cab & Chassis 4-Door | 6.2L 379Cu. In. V8 DIESEL OHV Naturally Aspirated |
| 1993 | GMC | K3500 | Sierra SLX Cab & Chassis 4-Door | 6.5L 395Cu. In. V8 DIESEL OHV Turbocharged |
| 1993 | GMC | K3500 | Sierra SLX Cab & Chassis 4-Door | 7.4L 454Cu. In. V8 GAS OHV Naturally Aspirated |
| 1993 | GMC | K3500 | Sierra SLX Crew Cab Pickup 4-Door | 5.7L 350Cu. In. V8 GAS OHV Naturally Aspirated |
| 1993 | GMC | K3500 | Sierra SLX Crew Cab Pickup 4-Door | 6.2L 379Cu. In. V8 DIESEL OHV Naturally Aspirated |
| 1993 | GMC | K3500 | Sierra SLX Crew Cab Pickup 4-Door | 6.5L 395Cu. In. V8 DIESEL OHV Turbocharged |
| 1993 | GMC | K3500 | Sierra SLX Crew Cab Pickup 4-Door | 7.4L 454Cu. In. V8 GAS OHV Naturally Aspirated |
| 1993 | GMC | K3500 | Sierra SLX Extended Cab Pickup 2-Door | 5.7L 350Cu. In. V8 GAS OHV Naturally Aspirated |
| 1993 | GMC | K3500 | Sierra SLX Extended Cab Pickup 2-Door | 6.2L 379Cu. In. V8 DIESEL OHV Naturally Aspirated |
| 1993 | GMC | K3500 | Sierra SLX Extended Cab Pickup 2-Door | 6.5L 395Cu. In. V8 DIESEL OHV Turbocharged |
| 1993 | GMC | K3500 | Sierra SLX Extended Cab Pickup 2-Door | 7.4L 454Cu. In. V8 GAS OHV Naturally Aspirated |
| 1993 | GMC | K3500 | Sierra SLX Standard Cab Pickup 2-Door | 5.7L 350Cu. In. V8 GAS OHV Naturally Aspirated |
| 1993 | GMC | K3500 | Sierra SLX Standard Cab Pickup 2-Door | 6.2L 379Cu. In. V8 DIESEL OHV Naturally Aspirated |
| 1993 | GMC | K3500 | Sierra SLX Standard Cab Pickup 2-Door | 6.5L 395Cu. In. V8 DIESEL OHV Turbocharged |
| 1993 | GMC | K3500 | Sierra SLX Standard Cab Pickup 2-Door | 7.4L 454Cu. In. V8 GAS OHV Naturally Aspirated |
| 1993 | GMC | K3500 | Sierra Standard Cab Pickup 2-Door | 5.7L 350Cu. In. V8 GAS OHV Naturally Aspirated |
| 1993 | GMC | K3500 | Sierra Standard Cab Pickup 2-Door | 6.2L 379Cu. In. V8 DIESEL OHV Naturally Aspirated |
| 1993 | GMC | K3500 | Sierra Standard Cab Pickup 2-Door | 6.5L 395Cu. In. V8 DIESEL OHV Turbocharged |
| 1993 | GMC | K3500 | Sierra Standard Cab Pickup 2-Door | 7.4L 454Cu. In. V8 GAS OHV Naturally Aspirated |
| 1993 | GMC | Safari | Base Extended Cargo Van 3-Door | 4.3L 262Cu. In. V6 GAS OHV Naturally Aspirated |
| 1993 | GMC | Safari | Base Extended Passenger Van 3-Door | 4.3L 262Cu. In. V6 GAS OHV Naturally Aspirated |
| 1993 | GMC | Safari | Base Standard Cargo Van 3-Door | 4.3L 262Cu. In. V6 GAS OHV Naturally Aspirated |
| 1993 | GMC | Safari | Base Standard Passenger Van 3-Door | 4.3L 262Cu. In. V6 GAS OHV Naturally Aspirated |
| 1993 | GMC | Safari | GT Extended Passenger Van 3-Door | 4.3L 262Cu. In. V6 GAS OHV Naturally Aspirated |
| 1993 | GMC | Safari | SLE Extended Passenger Van 3-Door | 4.3L 262Cu. In. V6 GAS OHV Naturally Aspirated |
| 1993 | GMC | Safari | SLE Standard Passenger Van 3-Door | 4.3L 262Cu. In. V6 GAS OHV Naturally Aspirated |
| 1993 | GMC | Safari | SLT Extended Passenger Van 3-Door | 4.3L 262Cu. In. V6 GAS OHV Naturally Aspirated |
| 1993 | GMC | Safari | SLT Standard Passenger Van 3-Door | 4.3L 262Cu. In. V6 GAS OHV Naturally Aspirated |
| 1992 | GMC | K2500 Suburban | Base Sport Utility 4-Door | 5.7L 350Cu. In. V8 GAS OHV Naturally Aspirated |
| 1992 | GMC | K2500 Suburban | Base Sport Utility 4-Door | 7.4L 454Cu. In. V8 GAS OHV Naturally Aspirated |
| 1992 | GMC | K2500 Suburban | SLE Sport Utility 4-Door | 5.7L 350Cu. In. V8 GAS OHV Naturally Aspirated |
| 1992 | GMC | K2500 Suburban | SLE Sport Utility 4-Door | 7.4L 454Cu. In. V8 GAS OHV Naturally Aspirated |
| 1992 | GMC | K3500 | Sierra Cab & Chassis 2-Door | 5.7L 350Cu. In. V8 GAS OHV Naturally Aspirated |
| 1992 | GMC | K3500 | Sierra Cab & Chassis 2-Door | 6.2L 379Cu. In. V8 DIESEL OHV Naturally Aspirated |
| 1992 | GMC | K3500 | Sierra Cab & Chassis 2-Door | 6.5L 395Cu. In. V8 DIESEL OHV Turbocharged |
| 1992 | GMC | K3500 | Sierra Cab & Chassis 2-Door | 7.4L 454Cu. In. V8 GAS OHV Naturally Aspirated |
| 1992 | GMC | K3500 | Sierra Cab & Chassis 4-Door | 5.7L 350Cu. In. V8 GAS OHV Naturally Aspirated |
| 1992 | GMC | K3500 | Sierra Cab & Chassis 4-Door | 6.2L 379Cu. In. V8 DIESEL OHV Naturally Aspirated |
| 1992 | GMC | K3500 | Sierra Cab & Chassis 4-Door | 6.5L 395Cu. In. V8 DIESEL OHV Turbocharged |
| 1992 | GMC | K3500 | Sierra Cab & Chassis 4-Door | 7.4L 454Cu. In. V8 GAS OHV Naturally Aspirated |
| 1992 | GMC | K3500 | Sierra Crew Cab Pickup 4-Door | 5.7L 350Cu. In. V8 GAS OHV Naturally Aspirated |
| 1992 | GMC | K3500 | Sierra Crew Cab Pickup 4-Door | 6.2L 379Cu. In. V8 DIESEL OHV Naturally Aspirated |
| 1992 | GMC | K3500 | Sierra Crew Cab Pickup 4-Door | 6.5L 395Cu. In. V8 DIESEL OHV Turbocharged |
| 1992 | GMC | K3500 | Sierra Crew Cab Pickup 4-Door | 7.4L 454Cu. In. V8 GAS OHV Naturally Aspirated |
| 1992 | GMC | K3500 | Sierra Extended Cab Pickup 2-Door | 5.7L 350Cu. In. V8 GAS OHV Naturally Aspirated |
| 1992 | GMC | K3500 | Sierra Extended Cab Pickup 2-Door | 6.2L 379Cu. In. V8 DIESEL OHV Naturally Aspirated |
| 1992 | GMC | K3500 | Sierra Extended Cab Pickup 2-Door | 6.5L 395Cu. In. V8 DIESEL OHV Turbocharged |
| 1992 | GMC | K3500 | Sierra Extended Cab Pickup 2-Door | 7.4L 454Cu. In. V8 GAS OHV Naturally Aspirated |
| 1992 | GMC | K3500 | Sierra SLE Cab & Chassis 2-Door | 5.7L 350Cu. In. V8 GAS OHV Naturally Aspirated |
| 1992 | GMC | K3500 | Sierra SLE Cab & Chassis 2-Door | 6.2L 379Cu. In. V8 DIESEL OHV Naturally Aspirated |
| 1992 | GMC | K3500 | Sierra SLE Cab & Chassis 2-Door | 6.5L 395Cu. In. V8 DIESEL OHV Turbocharged |
| 1992 | GMC | K3500 | Sierra SLE Cab & Chassis 2-Door | 7.4L 454Cu. In. V8 GAS OHV Naturally Aspirated |
| 1992 | GMC | K3500 | Sierra SLE Cab & Chassis 4-Door | 5.7L 350Cu. In. V8 GAS OHV Naturally Aspirated |
| 1992 | GMC | K3500 | Sierra SLE Cab & Chassis 4-Door | 6.2L 379Cu. In. V8 DIESEL OHV Naturally Aspirated |
| 1992 | GMC | K3500 | Sierra SLE Cab & Chassis 4-Door | 6.5L 395Cu. In. V8 DIESEL OHV Turbocharged |
| 1992 | GMC | K3500 | Sierra SLE Cab & Chassis 4-Door | 7.4L 454Cu. In. V8 GAS OHV Naturally Aspirated |
| 1992 | GMC | K3500 | Sierra SLE Crew Cab Pickup 4-Door | 5.7L 350Cu. In. V8 GAS OHV Naturally Aspirated |
| 1992 | GMC | K3500 | Sierra SLE Crew Cab Pickup 4-Door | 6.2L 379Cu. In. V8 DIESEL OHV Naturally Aspirated |
| 1992 | GMC | K3500 | Sierra SLE Crew Cab Pickup 4-Door | 6.5L 395Cu. In. V8 DIESEL OHV Turbocharged |
| 1992 | GMC | K3500 | Sierra SLE Crew Cab Pickup 4-Door | 7.4L 454Cu. In. V8 GAS OHV Naturally Aspirated |
| 1992 | GMC | K3500 | Sierra SLE Extended Cab Pickup 2-Door | 5.7L 350Cu. In. V8 GAS OHV Naturally Aspirated |
| 1992 | GMC | K3500 | Sierra SLE Extended Cab Pickup 2-Door | 6.2L 379Cu. In. V8 DIESEL OHV Naturally Aspirated |
| 1992 | GMC | K3500 | Sierra SLE Extended Cab Pickup 2-Door | 6.5L 395Cu. In. V8 DIESEL OHV Turbocharged |
| 1992 | GMC | K3500 | Sierra SLE Extended Cab Pickup 2-Door | 7.4L 454Cu. In. V8 GAS OHV Naturally Aspirated |
| 1992 | GMC | K3500 | Sierra SLE Standard Cab Pickup 2-Door | 5.7L 350Cu. In. V8 GAS OHV Naturally Aspirated |
| 1992 | GMC | K3500 | Sierra SLE Standard Cab Pickup 2-Door | 6.2L 379Cu. In. V8 DIESEL OHV Naturally Aspirated |
| 1992 | GMC | K3500 | Sierra SLE Standard Cab Pickup 2-Door | 6.5L 395Cu. In. V8 DIESEL OHV Turbocharged |
| 1992 | GMC | K3500 | Sierra SLE Standard Cab Pickup 2-Door | 7.4L 454Cu. In. V8 GAS OHV Naturally Aspirated |
| 1992 | GMC | K3500 | Sierra SLX Cab & Chassis 2-Door | 5.7L 350Cu. In. V8 GAS OHV Naturally Aspirated |
| 1992 | GMC | K3500 | Sierra SLX Cab & Chassis 2-Door | 6.2L 379Cu. In. V8 DIESEL OHV Naturally Aspirated |
| 1992 | GMC | K3500 | Sierra SLX Cab & Chassis 2-Door | 6.5L 395Cu. In. V8 DIESEL OHV Turbocharged |
| 1992 | GMC | K3500 | Sierra SLX Cab & Chassis 2-Door | 7.4L 454Cu. In. V8 GAS OHV Naturally Aspirated |
| 1992 | GMC | K3500 | Sierra SLX Cab & Chassis 4-Door | 5.7L 350Cu. In. V8 GAS OHV Naturally Aspirated |
| 1992 | GMC | K3500 | Sierra SLX Cab & Chassis 4-Door | 6.2L 379Cu. In. V8 DIESEL OHV Naturally Aspirated |
| 1992 | GMC | K3500 | Sierra SLX Cab & Chassis 4-Door | 6.5L 395Cu. In. V8 DIESEL OHV Turbocharged |
| 1992 | GMC | K3500 | Sierra SLX Cab & Chassis 4-Door | 7.4L 454Cu. In. V8 GAS OHV Naturally Aspirated |
| 1992 | GMC | K3500 | Sierra SLX Crew Cab Pickup 4-Door | 5.7L 350Cu. In. V8 GAS OHV Naturally Aspirated |
| 1992 | GMC | K3500 | Sierra SLX Crew Cab Pickup 4-Door | 6.2L 379Cu. In. V8 DIESEL OHV Naturally Aspirated |
| 1992 | GMC | K3500 | Sierra SLX Crew Cab Pickup 4-Door | 6.5L 395Cu. In. V8 DIESEL OHV Turbocharged |
| 1992 | GMC | K3500 | Sierra SLX Crew Cab Pickup 4-Door | 7.4L 454Cu. In. V8 GAS OHV Naturally Aspirated |
| 1992 | GMC | K3500 | Sierra SLX Extended Cab Pickup 2-Door | 5.7L 350Cu. In. V8 GAS OHV Naturally Aspirated |
| 1992 | GMC | K3500 | Sierra SLX Extended Cab Pickup 2-Door | 6.2L 379Cu. In. V8 DIESEL OHV Naturally Aspirated |
| 1992 | GMC | K3500 | Sierra SLX Extended Cab Pickup 2-Door | 6.5L 395Cu. In. V8 DIESEL OHV Turbocharged |
| 1992 | GMC | K3500 | Sierra SLX Extended Cab Pickup 2-Door | 7.4L 454Cu. In. V8 GAS OHV Naturally Aspirated |
| 1992 | GMC | K3500 | Sierra SLX Standard Cab Pickup 2-Door | 5.7L 350Cu. In. V8 GAS OHV Naturally Aspirated |
| 1992 | GMC | K3500 | Sierra SLX Standard Cab Pickup 2-Door | 6.2L 379Cu. In. V8 DIESEL OHV Naturally Aspirated |
| 1992 | GMC | K3500 | Sierra SLX Standard Cab Pickup 2-Door | 6.5L 395Cu. In. V8 DIESEL OHV Turbocharged |
| 1992 | GMC | K3500 | Sierra SLX Standard Cab Pickup 2-Door | 7.4L 454Cu. In. V8 GAS OHV Naturally Aspirated |
| 1992 | GMC | K3500 | Sierra Standard Cab Pickup 2-Door | 5.7L 350Cu. In. V8 GAS OHV Naturally Aspirated |
| 1992 | GMC | K3500 | Sierra Standard Cab Pickup 2-Door | 6.2L 379Cu. In. V8 DIESEL OHV Naturally Aspirated |
| 1992 | GMC | K3500 | Sierra Standard Cab Pickup 2-Door | 6.5L 395Cu. In. V8 DIESEL OHV Turbocharged |
| 1992 | GMC | K3500 | Sierra Standard Cab Pickup 2-Door | 7.4L 454Cu. In. V8 GAS OHV Naturally Aspirated |
| 1992 | GMC | Safari | Base Extended Cargo Van 3-Door | 4.3L 262Cu. In. V6 GAS OHV Naturally Aspirated |
| 1992 | GMC | Safari | Base Extended Passenger Van 3-Door | 4.3L 262Cu. In. V6 GAS OHV Naturally Aspirated |
| 1992 | GMC | Safari | Base Standard Cargo Van 3-Door | 4.3L 262Cu. In. V6 GAS OHV Naturally Aspirated |
| 1992 | GMC | Safari | Base Standard Passenger Van 3-Door | 4.3L 262Cu. In. V6 GAS OHV Naturally Aspirated |
| 1992 | GMC | Safari | SLE Extended Passenger Van 3-Door | 4.3L 262Cu. In. V6 GAS OHV Naturally Aspirated |
| 1992 | GMC | Safari | SLE Standard Passenger Van 3-Door | 4.3L 262Cu. In. V6 GAS OHV Naturally Aspirated |
| 1992 | GMC | Safari | SLT Extended Passenger Van 3-Door | 4.3L 262Cu. In. V6 GAS OHV Naturally Aspirated |
| 1992 | GMC | Safari | SLT Standard Passenger Van 3-Door | 4.3L 262Cu. In. V6 GAS OHV Naturally Aspirated |
| 1991 | GMC | K3500 | Sierra Cab & Chassis 2-Door | 5.7L 350Cu. In. V8 GAS OHV Naturally Aspirated |
| 1991 | GMC | K3500 | Sierra Cab & Chassis 2-Door | 6.2L 379Cu. In. V8 DIESEL OHV Naturally Aspirated |
| 1991 | GMC | K3500 | Sierra Cab & Chassis 2-Door | 7.4L 454Cu. In. V8 GAS OHV Naturally Aspirated |
| 1991 | GMC | K3500 | Sierra Extended Cab Pickup 2-Door | 5.7L 350Cu. In. V8 GAS OHV Naturally Aspirated |
| 1991 | GMC | K3500 | Sierra Extended Cab Pickup 2-Door | 6.2L 379Cu. In. V8 DIESEL OHV Naturally Aspirated |
| 1991 | GMC | K3500 | Sierra Extended Cab Pickup 2-Door | 7.4L 454Cu. In. V8 GAS OHV Naturally Aspirated |
| 1991 | GMC | K3500 | Sierra SLE Cab & Chassis 2-Door | 5.7L 350Cu. In. V8 GAS OHV Naturally Aspirated |
| 1991 | GMC | K3500 | Sierra SLE Cab & Chassis 2-Door | 6.2L 379Cu. In. V8 DIESEL OHV Naturally Aspirated |
| 1991 | GMC | K3500 | Sierra SLE Cab & Chassis 2-Door | 7.4L 454Cu. In. V8 GAS OHV Naturally Aspirated |
| 1991 | GMC | K3500 | Sierra SLE Extended Cab Pickup 2-Door | 5.7L 350Cu. In. V8 GAS OHV Naturally Aspirated |
| 1991 | GMC | K3500 | Sierra SLE Extended Cab Pickup 2-Door | 6.2L 379Cu. In. V8 DIESEL OHV Naturally Aspirated |
| 1991 | GMC | K3500 | Sierra SLE Extended Cab Pickup 2-Door | 7.4L 454Cu. In. V8 GAS OHV Naturally Aspirated |
| 1991 | GMC | K3500 | Sierra SLE Standard Cab Pickup 2-Door | 5.7L 350Cu. In. V8 GAS OHV Naturally Aspirated |
| 1991 | GMC | K3500 | Sierra SLE Standard Cab Pickup 2-Door | 6.2L 379Cu. In. V8 DIESEL OHV Naturally Aspirated |
| 1991 | GMC | K3500 | Sierra SLE Standard Cab Pickup 2-Door | 7.4L 454Cu. In. V8 GAS OHV Naturally Aspirated |
| 1991 | GMC | K3500 | Sierra SLX Cab & Chassis 2-Door | 5.7L 350Cu. In. V8 GAS OHV Naturally Aspirated |
| 1991 | GMC | K3500 | Sierra SLX Cab & Chassis 2-Door | 6.2L 379Cu. In. V8 DIESEL OHV Naturally Aspirated |
| 1991 | GMC | K3500 | Sierra SLX Cab & Chassis 2-Door | 7.4L 454Cu. In. V8 GAS OHV Naturally Aspirated |
| 1991 | GMC | K3500 | Sierra SLX Extended Cab Pickup 2-Door | 5.7L 350Cu. In. V8 GAS OHV Naturally Aspirated |
| 1991 | GMC | K3500 | Sierra SLX Extended Cab Pickup 2-Door | 6.2L 379Cu. In. V8 DIESEL OHV Naturally Aspirated |
| 1991 | GMC | K3500 | Sierra SLX Extended Cab Pickup 2-Door | 7.4L 454Cu. In. V8 GAS OHV Naturally Aspirated |
| 1991 | GMC | K3500 | Sierra SLX Standard Cab Pickup 2-Door | 5.7L 350Cu. In. V8 GAS OHV Naturally Aspirated |
| 1991 | GMC | K3500 | Sierra SLX Standard Cab Pickup 2-Door | 6.2L 379Cu. In. V8 DIESEL OHV Naturally Aspirated |
| 1991 | GMC | K3500 | Sierra SLX Standard Cab Pickup 2-Door | 7.4L 454Cu. In. V8 GAS OHV Naturally Aspirated |
| 1991 | GMC | K3500 | Sierra Standard Cab Pickup 2-Door | 5.7L 350Cu. In. V8 GAS OHV Naturally Aspirated |
| 1991 | GMC | K3500 | Sierra Standard Cab Pickup 2-Door | 6.2L 379Cu. In. V8 DIESEL OHV Naturally Aspirated |
| 1991 | GMC | K3500 | Sierra Standard Cab Pickup 2-Door | 7.4L 454Cu. In. V8 GAS OHV Naturally Aspirated |
| 1991 | GMC | Safari | Base Extended Cargo Van 3-Door | 4.3L 262Cu. In. V6 GAS OHV Naturally Aspirated |
| 1991 | GMC | Safari | Base Extended Passenger Van 3-Door | 4.3L 262Cu. In. V6 GAS OHV Naturally Aspirated |
| 1991 | GMC | Safari | Base Standard Cargo Van 3-Door | 4.3L 262Cu. In. V6 GAS OHV Naturally Aspirated |
| 1991 | GMC | Safari | Base Standard Passenger Van 3-Door | 4.3L 262Cu. In. V6 GAS OHV Naturally Aspirated |
| 1991 | GMC | Safari | SLE Extended Passenger Van 3-Door | 4.3L 262Cu. In. V6 GAS OHV Naturally Aspirated |
| 1991 | GMC | Safari | SLE Standard Passenger Van 3-Door | 4.3L 262Cu. In. V6 GAS OHV Naturally Aspirated |
| 1991 | GMC | Safari | SLT Extended Passenger Van 3-Door | 4.3L 262Cu. In. V6 GAS OHV Naturally Aspirated |
| 1991 | GMC | Safari | SLT Standard Passenger Van 3-Door | 4.3L 262Cu. In. V6 GAS OHV Naturally Aspirated |
| 1990 | GMC | K3500 | Sierra Cab & Chassis 2-Door | 5.7L 350Cu. In. V8 GAS OHV Naturally Aspirated |
| 1990 | GMC | K3500 | Sierra Cab & Chassis 2-Door | 6.2L 379Cu. In. V8 DIESEL OHV Naturally Aspirated |
| 1990 | GMC | K3500 | Sierra Cab & Chassis 2-Door | 7.4L 454Cu. In. V8 GAS OHV Naturally Aspirated |
| 1990 | GMC | K3500 | Sierra Extended Cab Pickup 2-Door | 5.7L 350Cu. In. V8 GAS OHV Naturally Aspirated |
| 1990 | GMC | K3500 | Sierra Extended Cab Pickup 2-Door | 6.2L 379Cu. In. V8 DIESEL OHV Naturally Aspirated |
| 1990 | GMC | K3500 | Sierra Extended Cab Pickup 2-Door | 7.4L 454Cu. In. V8 GAS OHV Naturally Aspirated |
| 1990 | GMC | K3500 | Sierra SLE Cab & Chassis 2-Door | 5.7L 350Cu. In. V8 GAS OHV Naturally Aspirated |
| 1990 | GMC | K3500 | Sierra SLE Cab & Chassis 2-Door | 6.2L 379Cu. In. V8 DIESEL OHV Naturally Aspirated |
| 1990 | GMC | K3500 | Sierra SLE Cab & Chassis 2-Door | 7.4L 454Cu. In. V8 GAS OHV Naturally Aspirated |
| 1990 | GMC | K3500 | Sierra SLE Extended Cab Pickup 2-Door | 5.7L 350Cu. In. V8 GAS OHV Naturally Aspirated |
| 1990 | GMC | K3500 | Sierra SLE Extended Cab Pickup 2-Door | 6.2L 379Cu. In. V8 DIESEL OHV Naturally Aspirated |
| 1990 | GMC | K3500 | Sierra SLE Extended Cab Pickup 2-Door | 7.4L 454Cu. In. V8 GAS OHV Naturally Aspirated |
| 1990 | GMC | K3500 | Sierra SLE Standard Cab Pickup 2-Door | 5.7L 350Cu. In. V8 GAS OHV Naturally Aspirated |
| 1990 | GMC | K3500 | Sierra SLE Standard Cab Pickup 2-Door | 6.2L 379Cu. In. V8 DIESEL OHV Naturally Aspirated |
| 1990 | GMC | K3500 | Sierra SLE Standard Cab Pickup 2-Door | 7.4L 454Cu. In. V8 GAS OHV Naturally Aspirated |
| 1990 | GMC | K3500 | Sierra SLX Cab & Chassis 2-Door | 5.7L 350Cu. In. V8 GAS OHV Naturally Aspirated |
| 1990 | GMC | K3500 | Sierra SLX Cab & Chassis 2-Door | 6.2L 379Cu. In. V8 DIESEL OHV Naturally Aspirated |
| 1990 | GMC | K3500 | Sierra SLX Cab & Chassis 2-Door | 7.4L 454Cu. In. V8 GAS OHV Naturally Aspirated |
| 1990 | GMC | K3500 | Sierra SLX Extended Cab Pickup 2-Door | 5.7L 350Cu. In. V8 GAS OHV Naturally Aspirated |
| 1990 | GMC | K3500 | Sierra SLX Extended Cab Pickup 2-Door | 6.2L 379Cu. In. V8 DIESEL OHV Naturally Aspirated |
| 1990 | GMC | K3500 | Sierra SLX Extended Cab Pickup 2-Door | 7.4L 454Cu. In. V8 GAS OHV Naturally Aspirated |
| 1990 | GMC | K3500 | Sierra SLX Standard Cab Pickup 2-Door | 5.7L 350Cu. In. V8 GAS OHV Naturally Aspirated |
| 1990 | GMC | K3500 | Sierra SLX Standard Cab Pickup 2-Door | 6.2L 379Cu. In. V8 DIESEL OHV Naturally Aspirated |
| 1990 | GMC | K3500 | Sierra SLX Standard Cab Pickup 2-Door | 7.4L 454Cu. In. V8 GAS OHV Naturally Aspirated |
| 1990 | GMC | K3500 | Sierra Standard Cab Pickup 2-Door | 5.7L 350Cu. In. V8 GAS OHV Naturally Aspirated |
| 1990 | GMC | K3500 | Sierra Standard Cab Pickup 2-Door | 6.2L 379Cu. In. V8 DIESEL OHV Naturally Aspirated |
| 1990 | GMC | K3500 | Sierra Standard Cab Pickup 2-Door | 7.4L 454Cu. In. V8 GAS OHV Naturally Aspirated |
| 1990 | GMC | Safari | Base Extended Cargo Van 3-Door | 2.5L 2474CC 151Cu. In. l4 GAS OHV Naturally Aspirated |
| 1990 | GMC | Safari | Base Extended Cargo Van 3-Door | 4.3L 262Cu. In. V6 GAS OHV Naturally Aspirated |
| 1990 | GMC | Safari | Base Standard Cargo Van 3-Door | 2.5L 2474CC 151Cu. In. l4 GAS OHV Naturally Aspirated |
| 1990 | GMC | Safari | Base Standard Cargo Van 3-Door | 4.3L 262Cu. In. V6 GAS OHV Naturally Aspirated |
| 1990 | GMC | Safari | SLE Extended Passenger Van 3-Door | 2.5L 2474CC 151Cu. In. l4 GAS OHV Naturally Aspirated |
| 1990 | GMC | Safari | SLE Extended Passenger Van 3-Door | 4.3L 262Cu. In. V6 GAS OHV Naturally Aspirated |
| 1990 | GMC | Safari | SLE Standard Passenger Van 3-Door | 2.5L 2474CC 151Cu. In. l4 GAS OHV Naturally Aspirated |
| 1990 | GMC | Safari | SLE Standard Passenger Van 3-Door | 4.3L 262Cu. In. V6 GAS OHV Naturally Aspirated |
| 1990 | GMC | Safari | SLT Extended Passenger Van 3-Door | 2.5L 2474CC 151Cu. In. l4 GAS OHV Naturally Aspirated |
| 1990 | GMC | Safari | SLT Extended Passenger Van 3-Door | 4.3L 262Cu. In. V6 GAS OHV Naturally Aspirated |
| 1990 | GMC | Safari | SLT Standard Passenger Van 3-Door | 2.5L 2474CC 151Cu. In. l4 GAS OHV Naturally Aspirated |
| 1990 | GMC | Safari | SLT Standard Passenger Van 3-Door | 4.3L 262Cu. In. V6 GAS OHV Naturally Aspirated |
| 1990 | GMC | Safari | SLX Extended Passenger Van 3-Door | 2.5L 2474CC 151Cu. In. l4 GAS OHV Naturally Aspirated |
| 1990 | GMC | Safari | SLX Extended Passenger Van 3-Door | 4.3L 262Cu. In. V6 GAS OHV Naturally Aspirated |
| 1990 | GMC | Safari | SLX Standard Passenger Van 3-Door | 2.5L 2474CC 151Cu. In. l4 GAS OHV Naturally Aspirated |
| 1990 | GMC | Safari | SLX Standard Passenger Van 3-Door | 4.3L 262Cu. In. V6 GAS OHV Naturally Aspirated |
| 1989 | GMC | K3500 | Sierra Cab & Chassis 2-Door | 5.7L 350Cu. In. V8 GAS OHV Naturally Aspirated |
| 1989 | GMC | K3500 | Sierra Cab & Chassis 2-Door | 6.2L 379Cu. In. V8 DIESEL OHV Naturally Aspirated |
| 1989 | GMC | K3500 | Sierra Cab & Chassis 2-Door | 7.4L 454Cu. In. V8 GAS OHV Naturally Aspirated |
| 1989 | GMC | K3500 | Sierra Extended Cab Pickup 2-Door | 5.7L 350Cu. In. V8 GAS OHV Naturally Aspirated |
| 1989 | GMC | K3500 | Sierra Extended Cab Pickup 2-Door | 6.2L 379Cu. In. V8 DIESEL OHV Naturally Aspirated |
| 1989 | GMC | K3500 | Sierra Extended Cab Pickup 2-Door | 7.4L 454Cu. In. V8 GAS OHV Naturally Aspirated |
| 1989 | GMC | K3500 | Sierra SLE Cab & Chassis 2-Door | 5.7L 350Cu. In. V8 GAS OHV Naturally Aspirated |
| 1989 | GMC | K3500 | Sierra SLE Cab & Chassis 2-Door | 6.2L 379Cu. In. V8 DIESEL OHV Naturally Aspirated |
| 1989 | GMC | K3500 | Sierra SLE Cab & Chassis 2-Door | 7.4L 454Cu. In. V8 GAS OHV Naturally Aspirated |
| 1989 | GMC | K3500 | Sierra SLE Extended Cab Pickup 2-Door | 5.7L 350Cu. In. V8 GAS OHV Naturally Aspirated |
| 1989 | GMC | K3500 | Sierra SLE Extended Cab Pickup 2-Door | 6.2L 379Cu. In. V8 DIESEL OHV Naturally Aspirated |
| 1989 | GMC | K3500 | Sierra SLE Extended Cab Pickup 2-Door | 7.4L 454Cu. In. V8 GAS OHV Naturally Aspirated |
| 1989 | GMC | K3500 | Sierra SLE Standard Cab Pickup 2-Door | 5.7L 350Cu. In. V8 GAS OHV Naturally Aspirated |
| 1989 | GMC | K3500 | Sierra SLE Standard Cab Pickup 2-Door | 6.2L 379Cu. In. V8 DIESEL OHV Naturally Aspirated |
| 1989 | GMC | K3500 | Sierra SLE Standard Cab Pickup 2-Door | 7.4L 454Cu. In. V8 GAS OHV Naturally Aspirated |
| 1989 | GMC | K3500 | Sierra SLX Cab & Chassis 2-Door | 5.7L 350Cu. In. V8 GAS OHV Naturally Aspirated |
| 1989 | GMC | K3500 | Sierra SLX Cab & Chassis 2-Door | 6.2L 379Cu. In. V8 DIESEL OHV Naturally Aspirated |
| 1989 | GMC | K3500 | Sierra SLX Cab & Chassis 2-Door | 7.4L 454Cu. In. V8 GAS OHV Naturally Aspirated |
| 1989 | GMC | K3500 | Sierra SLX Extended Cab Pickup 2-Door | 5.7L 350Cu. In. V8 GAS OHV Naturally Aspirated |
| 1989 | GMC | K3500 | Sierra SLX Extended Cab Pickup 2-Door | 6.2L 379Cu. In. V8 DIESEL OHV Naturally Aspirated |
| 1989 | GMC | K3500 | Sierra SLX Extended Cab Pickup 2-Door | 7.4L 454Cu. In. V8 GAS OHV Naturally Aspirated |
| 1989 | GMC | K3500 | Sierra SLX Standard Cab Pickup 2-Door | 5.7L 350Cu. In. V8 GAS OHV Naturally Aspirated |
| 1989 | GMC | K3500 | Sierra SLX Standard Cab Pickup 2-Door | 6.2L 379Cu. In. V8 DIESEL OHV Naturally Aspirated |
| 1989 | GMC | K3500 | Sierra SLX Standard Cab Pickup 2-Door | 7.4L 454Cu. In. V8 GAS OHV Naturally Aspirated |
| 1989 | GMC | K3500 | Sierra Standard Cab Pickup 2-Door | 5.7L 350Cu. In. V8 GAS OHV Naturally Aspirated |
| 1989 | GMC | K3500 | Sierra Standard Cab Pickup 2-Door | 6.2L 379Cu. In. V8 DIESEL OHV Naturally Aspirated |
| 1989 | GMC | K3500 | Sierra Standard Cab Pickup 2-Door | 7.4L 454Cu. In. V8 GAS OHV Naturally Aspirated |
| 1988 | GMC | K3500 | Sierra Cab & Chassis 2-Door | 5.7L 350Cu. In. V8 GAS OHV Naturally Aspirated |
| 1988 | GMC | K3500 | Sierra Cab & Chassis 2-Door | 6.2L 379Cu. In. V8 DIESEL OHV Naturally Aspirated |
| 1988 | GMC | K3500 | Sierra Cab & Chassis 2-Door | 7.4L 454Cu. In. V8 GAS OHV Naturally Aspirated |
| 1988 | GMC | K3500 | Sierra Extended Cab Pickup 2-Door | 5.7L 350Cu. In. V8 GAS OHV Naturally Aspirated |
| 1988 | GMC | K3500 | Sierra Extended Cab Pickup 2-Door | 6.2L 379Cu. In. V8 DIESEL OHV Naturally Aspirated |
| 1988 | GMC | K3500 | Sierra Extended Cab Pickup 2-Door | 7.4L 454Cu. In. V8 GAS OHV Naturally Aspirated |
| 1988 | GMC | K3500 | Sierra SLE Cab & Chassis 2-Door | 5.7L 350Cu. In. V8 GAS OHV Naturally Aspirated |
| 1988 | GMC | K3500 | Sierra SLE Cab & Chassis 2-Door | 6.2L 379Cu. In. V8 DIESEL OHV Naturally Aspirated |
| 1988 | GMC | K3500 | Sierra SLE Cab & Chassis 2-Door | 7.4L 454Cu. In. V8 GAS OHV Naturally Aspirated |
| 1988 | GMC | K3500 | Sierra SLE Extended Cab Pickup 2-Door | 5.7L 350Cu. In. V8 GAS OHV Naturally Aspirated |
| 1988 | GMC | K3500 | Sierra SLE Extended Cab Pickup 2-Door | 6.2L 379Cu. In. V8 DIESEL OHV Naturally Aspirated |
| 1988 | GMC | K3500 | Sierra SLE Extended Cab Pickup 2-Door | 7.4L 454Cu. In. V8 GAS OHV Naturally Aspirated |
| 1988 | GMC | K3500 | Sierra SLE Standard Cab Pickup 2-Door | 5.7L 350Cu. In. V8 GAS OHV Naturally Aspirated |
| 1988 | GMC | K3500 | Sierra SLE Standard Cab Pickup 2-Door | 6.2L 379Cu. In. V8 DIESEL OHV Naturally Aspirated |
| 1988 | GMC | K3500 | Sierra SLE Standard Cab Pickup 2-Door | 7.4L 454Cu. In. V8 GAS OHV Naturally Aspirated |
| 1988 | GMC | K3500 | Sierra SLX Cab & Chassis 2-Door | 5.7L 350Cu. In. V8 GAS OHV Naturally Aspirated |
| 1988 | GMC | K3500 | Sierra SLX Cab & Chassis 2-Door | 6.2L 379Cu. In. V8 DIESEL OHV Naturally Aspirated |
| 1988 | GMC | K3500 | Sierra SLX Cab & Chassis 2-Door | 7.4L 454Cu. In. V8 GAS OHV Naturally Aspirated |
| 1988 | GMC | K3500 | Sierra SLX Extended Cab Pickup 2-Door | 5.7L 350Cu. In. V8 GAS OHV Naturally Aspirated |
| 1988 | GMC | K3500 | Sierra SLX Extended Cab Pickup 2-Door | 6.2L 379Cu. In. V8 DIESEL OHV Naturally Aspirated |
| 1988 | GMC | K3500 | Sierra SLX Extended Cab Pickup 2-Door | 7.4L 454Cu. In. V8 GAS OHV Naturally Aspirated |
| 1988 | GMC | K3500 | Sierra SLX Standard Cab Pickup 2-Door | 5.7L 350Cu. In. V8 GAS OHV Naturally Aspirated |
| 1988 | GMC | K3500 | Sierra SLX Standard Cab Pickup 2-Door | 6.2L 379Cu. In. V8 DIESEL OHV Naturally Aspirated |
| 1988 | GMC | K3500 | Sierra SLX Standard Cab Pickup 2-Door | 7.4L 454Cu. In. V8 GAS OHV Naturally Aspirated |
| 1988 | GMC | K3500 | Sierra Standard Cab Pickup 2-Door | 5.7L 350Cu. In. V8 GAS OHV Naturally Aspirated |
| 1988 | GMC | K3500 | Sierra Standard Cab Pickup 2-Door | 6.2L 379Cu. In. V8 DIESEL OHV Naturally Aspirated |
| 1988 | GMC | K3500 | Sierra Standard Cab Pickup 2-Door | 7.4L 454Cu. In. V8 GAS OHV Naturally Aspirated |
| 1986 | GMC | K2500 Suburban | Base Sport Utility 4-Door | 5.7L 350Cu. In. V8 GAS OHV Naturally Aspirated |
| 1986 | GMC | K2500 Suburban | Base Sport Utility 4-Door | 6.2L 379Cu. In. V8 DIESEL OHV Naturally Aspirated |
| 1986 | GMC | K2500 Suburban | High Sierra Sport Utility 4-Door | 5.7L 350Cu. In. V8 GAS OHV Naturally Aspirated |
| 1986 | GMC | K2500 Suburban | High Sierra Sport Utility 4-Door | 6.2L 379Cu. In. V8 DIESEL OHV Naturally Aspirated |
| 1986 | GMC | K2500 Suburban | Sierra Classic Sport Utility 4-Door | 5.7L 350Cu. In. V8 GAS OHV Naturally Aspirated |
| 1986 | GMC | K2500 Suburban | Sierra Classic Sport Utility 4-Door | 6.2L 379Cu. In. V8 DIESEL OHV Naturally Aspirated |
| 1986 | GMC | K3500 | Base Cab & Chassis 2-Door | 4.8L 292Cu. In. l6 GAS OHV Naturally Aspirated |
| 1986 | GMC | K3500 | Base Cab & Chassis 2-Door | 5.7L 350Cu. In. V8 GAS OHV Naturally Aspirated |
| 1986 | GMC | K3500 | Base Cab & Chassis 2-Door | 6.2L 379Cu. In. V8 DIESEL OHV Naturally Aspirated |
| 1986 | GMC | K3500 | Base Cab & Chassis 2-Door | 7.4L 454Cu. In. V8 GAS OHV Naturally Aspirated |
| 1986 | GMC | K3500 | Base Cab & Chassis 4-Door | 4.8L 292Cu. In. l6 GAS OHV Naturally Aspirated |
| 1986 | GMC | K3500 | Base Cab & Chassis 4-Door | 5.7L 350Cu. In. V8 GAS OHV Naturally Aspirated |
| 1986 | GMC | K3500 | Base Cab & Chassis 4-Door | 6.2L 379Cu. In. V8 DIESEL OHV Naturally Aspirated |
| 1986 | GMC | K3500 | Base Cab & Chassis 4-Door | 7.4L 454Cu. In. V8 GAS OHV Naturally Aspirated |
| 1986 | GMC | K3500 | Base Crew Cab Pickup 4-Door | 4.8L 292Cu. In. l6 GAS OHV Naturally Aspirated |
| 1986 | GMC | K3500 | Base Crew Cab Pickup 4-Door | 5.7L 350Cu. In. V8 GAS OHV Naturally Aspirated |
| 1986 | GMC | K3500 | Base Crew Cab Pickup 4-Door | 6.2L 379Cu. In. V8 DIESEL OHV Naturally Aspirated |
| 1986 | GMC | K3500 | Base Crew Cab Pickup 4-Door | 7.4L 454Cu. In. V8 GAS OHV Naturally Aspirated |
| 1986 | GMC | K3500 | Base Standard Cab Pickup 2-Door | 4.8L 292Cu. In. l6 GAS OHV Naturally Aspirated |
| 1986 | GMC | K3500 | Base Standard Cab Pickup 2-Door | 5.7L 350Cu. In. V8 GAS OHV Naturally Aspirated |
| 1986 | GMC | K3500 | Base Standard Cab Pickup 2-Door | 6.2L 379Cu. In. V8 DIESEL OHV Naturally Aspirated |
| 1986 | GMC | K3500 | Base Standard Cab Pickup 2-Door | 7.4L 454Cu. In. V8 GAS OHV Naturally Aspirated |
| 1986 | GMC | K3500 | High Sierra Cab & Chassis 2-Door | 4.8L 292Cu. In. l6 GAS OHV Naturally Aspirated |
| 1986 | GMC | K3500 | High Sierra Cab & Chassis 2-Door | 5.7L 350Cu. In. V8 GAS OHV Naturally Aspirated |
| 1986 | GMC | K3500 | High Sierra Cab & Chassis 2-Door | 6.2L 379Cu. In. V8 DIESEL OHV Naturally Aspirated |
| 1986 | GMC | K3500 | High Sierra Cab & Chassis 2-Door | 7.4L 454Cu. In. V8 GAS OHV Naturally Aspirated |
| 1986 | GMC | K3500 | High Sierra Cab & Chassis 4-Door | 4.8L 292Cu. In. l6 GAS OHV Naturally Aspirated |
| 1986 | GMC | K3500 | High Sierra Cab & Chassis 4-Door | 5.7L 350Cu. In. V8 GAS OHV Naturally Aspirated |
| 1986 | GMC | K3500 | High Sierra Cab & Chassis 4-Door | 6.2L 379Cu. In. V8 DIESEL OHV Naturally Aspirated |
| 1986 | GMC | K3500 | High Sierra Cab & Chassis 4-Door | 7.4L 454Cu. In. V8 GAS OHV Naturally Aspirated |
| 1986 | GMC | K3500 | High Sierra Crew Cab Pickup 4-Door | 4.8L 292Cu. In. l6 GAS OHV Naturally Aspirated |
| 1986 | GMC | K3500 | High Sierra Crew Cab Pickup 4-Door | 5.7L 350Cu. In. V8 GAS OHV Naturally Aspirated |
| 1986 | GMC | K3500 | High Sierra Crew Cab Pickup 4-Door | 6.2L 379Cu. In. V8 DIESEL OHV Naturally Aspirated |
| 1986 | GMC | K3500 | High Sierra Crew Cab Pickup 4-Door | 7.4L 454Cu. In. V8 GAS OHV Naturally Aspirated |
| 1986 | GMC | K3500 | High Sierra Standard Cab Pickup 2-Door | 4.8L 292Cu. In. l6 GAS OHV Naturally Aspirated |
| 1986 | GMC | K3500 | High Sierra Standard Cab Pickup 2-Door | 5.7L 350Cu. In. V8 GAS OHV Naturally Aspirated |
| 1986 | GMC | K3500 | High Sierra Standard Cab Pickup 2-Door | 6.2L 379Cu. In. V8 DIESEL OHV Naturally Aspirated |
| 1986 | GMC | K3500 | High Sierra Standard Cab Pickup 2-Door | 7.4L 454Cu. In. V8 GAS OHV Naturally Aspirated |
| 1986 | GMC | K3500 | Sierra Classic Cab & Chassis 2-Door | 4.8L 292Cu. In. l6 GAS OHV Naturally Aspirated |
| 1986 | GMC | K3500 | Sierra Classic Cab & Chassis 2-Door | 5.7L 350Cu. In. V8 GAS OHV Naturally Aspirated |
| 1986 | GMC | K3500 | Sierra Classic Cab & Chassis 2-Door | 6.2L 379Cu. In. V8 DIESEL OHV Naturally Aspirated |
| 1986 | GMC | K3500 | Sierra Classic Cab & Chassis 2-Door | 7.4L 454Cu. In. V8 GAS OHV Naturally Aspirated |
| 1986 | GMC | K3500 | Sierra Classic Cab & Chassis 4-Door | 4.8L 292Cu. In. l6 GAS OHV Naturally Aspirated |
| 1986 | GMC | K3500 | Sierra Classic Cab & Chassis 4-Door | 5.7L 350Cu. In. V8 GAS OHV Naturally Aspirated |
| 1986 | GMC | K3500 | Sierra Classic Cab & Chassis 4-Door | 6.2L 379Cu. In. V8 DIESEL OHV Naturally Aspirated |
| 1986 | GMC | K3500 | Sierra Classic Cab & Chassis 4-Door | 7.4L 454Cu. In. V8 GAS OHV Naturally Aspirated |
| 1986 | GMC | K3500 | Sierra Classic Crew Cab Pickup 4-Door | 4.8L 292Cu. In. l6 GAS OHV Naturally Aspirated |
| 1986 | GMC | K3500 | Sierra Classic Crew Cab Pickup 4-Door | 5.7L 350Cu. In. V8 GAS OHV Naturally Aspirated |
| 1986 | GMC | K3500 | Sierra Classic Crew Cab Pickup 4-Door | 6.2L 379Cu. In. V8 DIESEL OHV Naturally Aspirated |
| 1986 | GMC | K3500 | Sierra Classic Crew Cab Pickup 4-Door | 7.4L 454Cu. In. V8 GAS OHV Naturally Aspirated |
| 1986 | GMC | K3500 | Sierra Classic Standard Cab Pickup 2-Door | 4.8L 292Cu. In. l6 GAS OHV Naturally Aspirated |
| 1986 | GMC | K3500 | Sierra Classic Standard Cab Pickup 2-Door | 5.7L 350Cu. In. V8 GAS OHV Naturally Aspirated |
| 1986 | GMC | K3500 | Sierra Classic Standard Cab Pickup 2-Door | 6.2L 379Cu. In. V8 DIESEL OHV Naturally Aspirated |
| 1986 | GMC | K3500 | Sierra Classic Standard Cab Pickup 2-Door | 7.4L 454Cu. In. V8 GAS OHV Naturally Aspirated |
| 1985 | GMC | K2500 Suburban | Base Sport Utility 4-Door | 5.7L 350Cu. In. V8 GAS OHV Naturally Aspirated |
| 1985 | GMC | K2500 Suburban | Base Sport Utility 4-Door | 6.2L 379Cu. In. V8 DIESEL OHV Naturally Aspirated |
| 1985 | GMC | K2500 Suburban | High Sierra Sport Utility 4-Door | 5.7L 350Cu. In. V8 GAS OHV Naturally Aspirated |
| 1985 | GMC | K2500 Suburban | High Sierra Sport Utility 4-Door | 6.2L 379Cu. In. V8 DIESEL OHV Naturally Aspirated |
| 1985 | GMC | K2500 Suburban | Sierra Classic Sport Utility 4-Door | 5.7L 350Cu. In. V8 GAS OHV Naturally Aspirated |
| 1985 | GMC | K2500 Suburban | Sierra Classic Sport Utility 4-Door | 6.2L 379Cu. In. V8 DIESEL OHV Naturally Aspirated |
| 1985 | GMC | K3500 | Base Cab & Chassis 2-Door | 4.8L 292Cu. In. l6 GAS OHV Naturally Aspirated |
| 1985 | GMC | K3500 | Base Cab & Chassis 2-Door | 5.7L 350Cu. In. V8 GAS OHV Naturally Aspirated |
| 1985 | GMC | K3500 | Base Cab & Chassis 2-Door | 6.2L 379Cu. In. V8 DIESEL OHV Naturally Aspirated |
| 1985 | GMC | K3500 | Base Cab & Chassis 2-Door | 7.4L 454Cu. In. V8 GAS OHV Naturally Aspirated |
| 1985 | GMC | K3500 | Base Cab & Chassis 4-Door | 4.8L 292Cu. In. l6 GAS OHV Naturally Aspirated |
| 1985 | GMC | K3500 | Base Cab & Chassis 4-Door | 5.7L 350Cu. In. V8 GAS OHV Naturally Aspirated |
| 1985 | GMC | K3500 | Base Cab & Chassis 4-Door | 6.2L 379Cu. In. V8 DIESEL OHV Naturally Aspirated |
| 1985 | GMC | K3500 | Base Cab & Chassis 4-Door | 7.4L 454Cu. In. V8 GAS OHV Naturally Aspirated |
| 1985 | GMC | K3500 | Base Crew Cab Pickup 4-Door | 4.8L 292Cu. In. l6 GAS OHV Naturally Aspirated |
| 1985 | GMC | K3500 | Base Crew Cab Pickup 4-Door | 5.7L 350Cu. In. V8 GAS OHV Naturally Aspirated |
| 1985 | GMC | K3500 | Base Crew Cab Pickup 4-Door | 6.2L 379Cu. In. V8 DIESEL OHV Naturally Aspirated |
| 1985 | GMC | K3500 | Base Crew Cab Pickup 4-Door | 7.4L 454Cu. In. V8 GAS OHV Naturally Aspirated |
| 1985 | GMC | K3500 | Base Extended Cab Pickup 2-Door | 4.8L 292Cu. In. l6 GAS OHV Naturally Aspirated |
| 1985 | GMC | K3500 | Base Extended Cab Pickup 2-Door | 5.7L 350Cu. In. V8 GAS OHV Naturally Aspirated |
| 1985 | GMC | K3500 | Base Extended Cab Pickup 2-Door | 6.2L 379Cu. In. V8 DIESEL OHV Naturally Aspirated |
| 1985 | GMC | K3500 | Base Extended Cab Pickup 2-Door | 7.4L 454Cu. In. V8 GAS OHV Naturally Aspirated |
| 1985 | GMC | K3500 | Base Standard Cab Pickup 2-Door | 4.8L 292Cu. In. l6 GAS OHV Naturally Aspirated |
| 1985 | GMC | K3500 | Base Standard Cab Pickup 2-Door | 5.7L 350Cu. In. V8 GAS OHV Naturally Aspirated |
| 1985 | GMC | K3500 | Base Standard Cab Pickup 2-Door | 6.2L 379Cu. In. V8 DIESEL OHV Naturally Aspirated |
| 1985 | GMC | K3500 | Base Standard Cab Pickup 2-Door | 7.4L 454Cu. In. V8 GAS OHV Naturally Aspirated |
| 1985 | GMC | K3500 | High Sierra Cab & Chassis 2-Door | 4.8L 292Cu. In. l6 GAS OHV Naturally Aspirated |
| 1985 | GMC | K3500 | High Sierra Cab & Chassis 2-Door | 5.7L 350Cu. In. V8 GAS OHV Naturally Aspirated |
| 1985 | GMC | K3500 | High Sierra Cab & Chassis 2-Door | 6.2L 379Cu. In. V8 DIESEL OHV Naturally Aspirated |
| 1985 | GMC | K3500 | High Sierra Cab & Chassis 2-Door | 7.4L 454Cu. In. V8 GAS OHV Naturally Aspirated |
| 1985 | GMC | K3500 | High Sierra Cab & Chassis 4-Door | 4.8L 292Cu. In. l6 GAS OHV Naturally Aspirated |
| 1985 | GMC | K3500 | High Sierra Cab & Chassis 4-Door | 5.7L 350Cu. In. V8 GAS OHV Naturally Aspirated |
| 1985 | GMC | K3500 | High Sierra Cab & Chassis 4-Door | 6.2L 379Cu. In. V8 DIESEL OHV Naturally Aspirated |
| 1985 | GMC | K3500 | High Sierra Cab & Chassis 4-Door | 7.4L 454Cu. In. V8 GAS OHV Naturally Aspirated |
| 1985 | GMC | K3500 | High Sierra Crew Cab Pickup 4-Door | 4.8L 292Cu. In. l6 GAS OHV Naturally Aspirated |
| 1985 | GMC | K3500 | High Sierra Crew Cab Pickup 4-Door | 5.7L 350Cu. In. V8 GAS OHV Naturally Aspirated |
| 1985 | GMC | K3500 | High Sierra Crew Cab Pickup 4-Door | 6.2L 379Cu. In. V8 DIESEL OHV Naturally Aspirated |
| 1985 | GMC | K3500 | High Sierra Crew Cab Pickup 4-Door | 7.4L 454Cu. In. V8 GAS OHV Naturally Aspirated |
| 1985 | GMC | K3500 | High Sierra Standard Cab Pickup 2-Door | 4.8L 292Cu. In. l6 GAS OHV Naturally Aspirated |
| 1985 | GMC | K3500 | High Sierra Standard Cab Pickup 2-Door | 5.7L 350Cu. In. V8 GAS OHV Naturally Aspirated |
| 1985 | GMC | K3500 | High Sierra Standard Cab Pickup 2-Door | 6.2L 379Cu. In. V8 DIESEL OHV Naturally Aspirated |
| 1985 | GMC | K3500 | High Sierra Standard Cab Pickup 2-Door | 7.4L 454Cu. In. V8 GAS OHV Naturally Aspirated |
| 1985 | GMC | K3500 | Sierra Classic Cab & Chassis 2-Door | 4.8L 292Cu. In. l6 GAS OHV Naturally Aspirated |
| 1985 | GMC | K3500 | Sierra Classic Cab & Chassis 2-Door | 5.7L 350Cu. In. V8 GAS OHV Naturally Aspirated |
| 1985 | GMC | K3500 | Sierra Classic Cab & Chassis 2-Door | 6.2L 379Cu. In. V8 DIESEL OHV Naturally Aspirated |
| 1985 | GMC | K3500 | Sierra Classic Cab & Chassis 2-Door | 7.4L 454Cu. In. V8 GAS OHV Naturally Aspirated |
| 1985 | GMC | K3500 | Sierra Classic Cab & Chassis 4-Door | 4.8L 292Cu. In. l6 GAS OHV Naturally Aspirated |
| 1985 | GMC | K3500 | Sierra Classic Cab & Chassis 4-Door | 5.7L 350Cu. In. V8 GAS OHV Naturally Aspirated |
| 1985 | GMC | K3500 | Sierra Classic Cab & Chassis 4-Door | 6.2L 379Cu. In. V8 DIESEL OHV Naturally Aspirated |
| 1985 | GMC | K3500 | Sierra Classic Cab & Chassis 4-Door | 7.4L 454Cu. In. V8 GAS OHV Naturally Aspirated |
| 1985 | GMC | K3500 | Sierra Classic Crew Cab Pickup 4-Door | 4.8L 292Cu. In. l6 GAS OHV Naturally Aspirated |
| 1985 | GMC | K3500 | Sierra Classic Crew Cab Pickup 4-Door | 5.7L 350Cu. In. V8 GAS OHV Naturally Aspirated |
| 1985 | GMC | K3500 | Sierra Classic Crew Cab Pickup 4-Door | 6.2L 379Cu. In. V8 DIESEL OHV Naturally Aspirated |
| 1985 | GMC | K3500 | Sierra Classic Crew Cab Pickup 4-Door | 7.4L 454Cu. In. V8 GAS OHV Naturally Aspirated |
| 1985 | GMC | K3500 | Sierra Classic Standard Cab Pickup 2-Door | 4.8L 292Cu. In. l6 GAS OHV Naturally Aspirated |
| 1985 | GMC | K3500 | Sierra Classic Standard Cab Pickup 2-Door | 5.7L 350Cu. In. V8 GAS OHV Naturally Aspirated |
| 1985 | GMC | K3500 | Sierra Classic Standard Cab Pickup 2-Door | 6.2L 379Cu. In. V8 DIESEL OHV Naturally Aspirated |
| 1985 | GMC | K3500 | Sierra Classic Standard Cab Pickup 2-Door | 7.4L 454Cu. In. V8 GAS OHV Naturally Aspirated |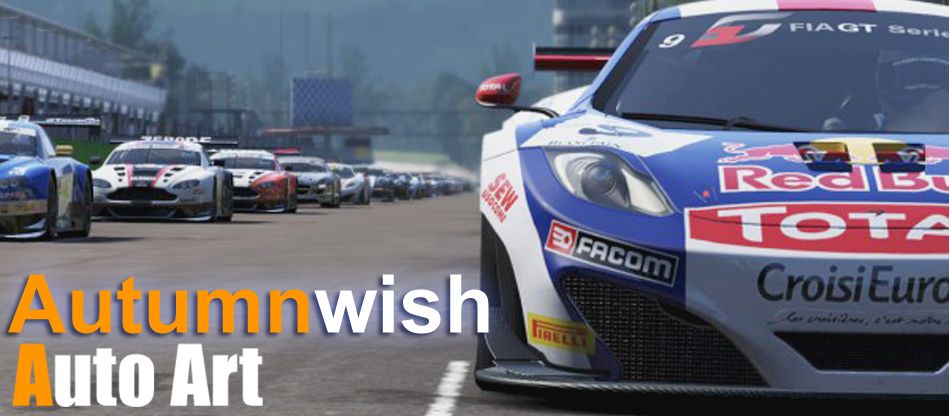 P

roduction Description:


W

e

do our best to describe the product, please make sure you read the description and all the photos below before purchase. If you have any questions, please feel free to contact us.




Complete set of 4" Round Driving Fog Light
Please Check the Size to Make Sure It fits Your Vehicle




PACKAGE INCLUDES:
1 x Driver side fog light w/ mounting bracket

1 x Passenger side fog light w/ mounting bracket
Switch, Wires & Harnesses, H3 Bulb
FEATURES:
Dimensions: 4" x 2 1/2"

Universal glass clear lens fog light with build in light bulb

Made by DOT approved manufacture

Waterproof For All Road Conditions
Helps provide increased visibility in inclement weather conditions and night driving
INSTALLATION:
Drill & wire cutting maybe required

,
Professional installation is strongly recommended.
Product Pictures

Share