Honda 06-15 Civic 4DR Sedan RR Bumper Only White LED DRL Daytime Running Light
Regular price
Sale price
$44.99
Unit price
per
Sale
Sold out
Compatible Vehicles
| Year | Make | Model | Trim | Engine |
| --- | --- | --- | --- | --- |
| 2015 | Honda | Civic | DX Sedan 4-Door | 1.8L 1799CC l4 GAS SOHC Naturally Aspirated |
| 2015 | Honda | Civic | EX Sedan 4-Door | 1.8L 1799CC 110Cu. In. l4 GAS SOHC Naturally Aspirated |
| 2015 | Honda | Civic | EX Sedan 4-Door | 1.8L 1799CC l4 GAS SOHC Naturally Aspirated |
| 2015 | Honda | Civic | EX-L Sedan 4-Door | 1.8L 1799CC 110Cu. In. l4 GAS SOHC Naturally Aspirated |
| 2015 | Honda | Civic | EX-L Sedan 4-Door | 1.8L 1799CC l4 GAS SOHC Naturally Aspirated |
| 2015 | Honda | Civic | HF Sedan 4-Door | 1.8L 1799CC l4 GAS SOHC Naturally Aspirated |
| 2015 | Honda | Civic | Hybrid Sedan 4-Door | 1.5L 1497CC l4 ELECTRIC/GAS SOHC Naturally Aspirated |
| 2015 | Honda | Civic | Hybrid-L Sedan 4-Door | 1.5L 1497CC l4 ELECTRIC/GAS SOHC Naturally Aspirated |
| 2015 | Honda | Civic | LX Sedan 4-Door | 1.8L 1799CC 110Cu. In. l4 GAS SOHC Naturally Aspirated |
| 2015 | Honda | Civic | LX Sedan 4-Door | 1.8L 1799CC l4 GAS SOHC Naturally Aspirated |
| 2015 | Honda | Civic | Natural Gas Sedan 4-Door | 1.8L 1799CC l4 CNG SOHC Naturally Aspirated |
| 2015 | Honda | Civic | SE Sedan 4-Door | 1.8L 1799CC l4 GAS SOHC Naturally Aspirated |
| 2015 | Honda | Civic | Si Sedan 4-Door | 2.4L 2354CC l4 GAS DOHC Naturally Aspirated |
| 2015 | Honda | Civic | Touring Sedan 4-Door | 1.8L 1799CC l4 GAS SOHC Naturally Aspirated |
| 2014 | Honda | Civic | DX Sedan 4-Door | 1.8L 1799CC l4 GAS SOHC Naturally Aspirated |
| 2014 | Honda | Civic | EX Sedan 4-Door | 1.8L 1799CC 110Cu. In. l4 GAS SOHC Naturally Aspirated |
| 2014 | Honda | Civic | EX Sedan 4-Door | 1.8L 1799CC l4 GAS SOHC Naturally Aspirated |
| 2014 | Honda | Civic | EX-L Sedan 4-Door | 1.8L 1799CC 110Cu. In. l4 GAS SOHC Naturally Aspirated |
| 2014 | Honda | Civic | EX-L Sedan 4-Door | 1.8L 1799CC l4 GAS SOHC Naturally Aspirated |
| 2014 | Honda | Civic | HF Sedan 4-Door | 1.8L 1799CC l4 GAS SOHC Naturally Aspirated |
| 2014 | Honda | Civic | Hybrid Sedan 4-Door | 1.5L 1497CC l4 ELECTRIC/GAS SOHC Naturally Aspirated |
| 2014 | Honda | Civic | Hybrid-L Sedan 4-Door | 1.5L 1497CC l4 ELECTRIC/GAS SOHC Naturally Aspirated |
| 2014 | Honda | Civic | LX Sedan 4-Door | 1.8L 1799CC 110Cu. In. l4 GAS SOHC Naturally Aspirated |
| 2014 | Honda | Civic | LX Sedan 4-Door | 1.8L 1799CC l4 GAS SOHC Naturally Aspirated |
| 2014 | Honda | Civic | Natural Gas Sedan 4-Door | 1.8L 1799CC l4 CNG SOHC Naturally Aspirated |
| 2014 | Honda | Civic | Si Sedan 4-Door | 2.4L 2354CC l4 GAS DOHC Naturally Aspirated |
| 2014 | Honda | Civic | Touring Sedan 4-Door | 1.8L 1799CC l4 GAS SOHC Naturally Aspirated |
| 2013 | Honda | Civic | Base Sedan 4-Door | 1.5L 1497CC l4 ELECTRIC/GAS SOHC Naturally Aspirated |
| 2013 | Honda | Civic | DX Sedan 4-Door | 1.8L 1799CC l4 GAS SOHC Naturally Aspirated |
| 2013 | Honda | Civic | EX Sedan 4-Door | 1.8L 1799CC 110Cu. In. l4 GAS SOHC Naturally Aspirated |
| 2013 | Honda | Civic | EX Sedan 4-Door | 1.8L 1799CC l4 GAS SOHC Naturally Aspirated |
| 2013 | Honda | Civic | EX-L Sedan 4-Door | 1.8L 1799CC 110Cu. In. l4 GAS SOHC Naturally Aspirated |
| 2013 | Honda | Civic | EX-L Sedan 4-Door | 1.8L 1799CC l4 GAS SOHC Naturally Aspirated |
| 2013 | Honda | Civic | HF Sedan 4-Door | 1.8L 1799CC l4 GAS SOHC Naturally Aspirated |
| 2013 | Honda | Civic | Hybrid Sedan 4-Door | 1.5L 1497CC l4 ELECTRIC/GAS SOHC Naturally Aspirated |
| 2013 | Honda | Civic | Hybrid-L Sedan 4-Door | 1.5L 1497CC l4 ELECTRIC/GAS SOHC Naturally Aspirated |
| 2013 | Honda | Civic | LX Sedan 4-Door | 1.8L 1799CC 110Cu. In. l4 GAS SOHC Naturally Aspirated |
| 2013 | Honda | Civic | LX Sedan 4-Door | 1.8L 1799CC l4 GAS SOHC Naturally Aspirated |
| 2013 | Honda | Civic | Natural Gas Sedan 4-Door | 1.8L 1799CC l4 CNG SOHC Naturally Aspirated |
| 2013 | Honda | Civic | Si Sedan 4-Door | 2.4L 2354CC l4 GAS DOHC Naturally Aspirated |
| 2013 | Honda | Civic | Touring Sedan 4-Door | 1.8L 1799CC l4 GAS SOHC Naturally Aspirated |
| 2012 | Honda | Civic | Base Sedan 4-Door | 1.5L 1497CC l4 ELECTRIC SOHC Naturally Aspirated |
| 2012 | Honda | Civic | DX Sedan 4-Door | 1.8L 1799CC l4 GAS SOHC Naturally Aspirated |
| 2012 | Honda | Civic | EX Sedan 4-Door | 1.8L 1799CC 110Cu. In. l4 GAS SOHC Naturally Aspirated |
| 2012 | Honda | Civic | EX Sedan 4-Door | 1.8L 1799CC l4 GAS SOHC Naturally Aspirated |
| 2012 | Honda | Civic | EX-L Sedan 4-Door | 1.8L 1799CC 110Cu. In. l4 GAS SOHC Naturally Aspirated |
| 2012 | Honda | Civic | EX-L Sedan 4-Door | 1.8L 1799CC l4 GAS SOHC Naturally Aspirated |
| 2012 | Honda | Civic | GX Sedan 4-Door | 1.8L 1799CC l4 CNG SOHC Naturally Aspirated |
| 2012 | Honda | Civic | HF Sedan 4-Door | 1.8L 1799CC l4 GAS SOHC Naturally Aspirated |
| 2012 | Honda | Civic | Hybrid Sedan 4-Door | 1.5L 1497CC l4 ELECTRIC/GAS SOHC Naturally Aspirated |
| 2012 | Honda | Civic | Hybrid-L Sedan 4-Door | 1.5L 1497CC l4 ELECTRIC/GAS SOHC Naturally Aspirated |
| 2012 | Honda | Civic | LX Sedan 4-Door | 1.8L 1799CC 110Cu. In. l4 GAS SOHC Naturally Aspirated |
| 2012 | Honda | Civic | LX Sedan 4-Door | 1.8L 1799CC l4 GAS SOHC Naturally Aspirated |
| 2012 | Honda | Civic | Si Sedan 4-Door | 2.4L 2354CC l4 GAS DOHC Naturally Aspirated |
| 2011 | Honda | Civic | DX Sedan 4-Door | 1.8L 1799CC l4 GAS SOHC Naturally Aspirated |
| 2011 | Honda | Civic | DX-G Sedan 4-Door | 1.8L 1799CC l4 GAS SOHC Naturally Aspirated |
| 2011 | Honda | Civic | EX Sedan 4-Door | 1.8L 1799CC 110Cu. In. l4 GAS SOHC Naturally Aspirated |
| 2011 | Honda | Civic | EX Sedan 4-Door | 1.8L 1799CC l4 GAS SOHC Naturally Aspirated |
| 2011 | Honda | Civic | EX-L Sedan 4-Door | 1.8L 1799CC 110Cu. In. l4 GAS SOHC Naturally Aspirated |
| 2011 | Honda | Civic | EX-L Sedan 4-Door | 1.8L 1799CC l4 GAS SOHC Naturally Aspirated |
| 2011 | Honda | Civic | GX Sedan 4-Door | 1.8L 1799CC l4 CNG SOHC Naturally Aspirated |
| 2011 | Honda | Civic | Hybrid Sedan 4-Door | 1.3L 1339CC l4 ELECTRIC/GAS SOHC Naturally Aspirated |
| 2011 | Honda | Civic | Hybrid-L Sedan 4-Door | 1.3L 1339CC l4 ELECTRIC/GAS SOHC Naturally Aspirated |
| 2011 | Honda | Civic | LX Sedan 4-Door | 1.8L 1799CC 110Cu. In. l4 GAS SOHC Naturally Aspirated |
| 2011 | Honda | Civic | LX Sedan 4-Door | 1.8L 1799CC l4 GAS SOHC Naturally Aspirated |
| 2011 | Honda | Civic | LX-S Sedan 4-Door | 1.8L 1799CC l4 GAS SOHC Naturally Aspirated |
| 2011 | Honda | Civic | Si Sedan 4-Door | 2.0L 1998CC 122Cu. In. l4 GAS DOHC Naturally Aspirated |
| 2010 | Honda | Civic | DX Sedan 4-Door | 1.8L 1799CC l4 GAS SOHC Naturally Aspirated |
| 2010 | Honda | Civic | DX-G Sedan 4-Door | 1.8L 1799CC l4 GAS SOHC Naturally Aspirated |
| 2010 | Honda | Civic | EX Sedan 4-Door | 1.8L 1799CC l4 GAS SOHC Naturally Aspirated |
| 2010 | Honda | Civic | EX-L Sedan 4-Door | 1.8L 1799CC l4 GAS SOHC Naturally Aspirated |
| 2010 | Honda | Civic | GX Sedan 4-Door | 1.8L 1799CC l4 CNG SOHC Naturally Aspirated |
| 2010 | Honda | Civic | Hybrid Sedan 4-Door | 1.3L 1339CC l4 ELECTRIC/GAS SOHC Naturally Aspirated |
| 2010 | Honda | Civic | Hybrid-L Sedan 4-Door | 1.3L 1339CC l4 ELECTRIC/GAS SOHC Naturally Aspirated |
| 2010 | Honda | Civic | LX Sedan 4-Door | 1.8L 1799CC l4 GAS SOHC Naturally Aspirated |
| 2010 | Honda | Civic | LX-S Sedan 4-Door | 1.8L 1799CC l4 GAS SOHC Naturally Aspirated |
| 2010 | Honda | Civic | Si Sedan 4-Door | 2.0L 1998CC 122Cu. In. l4 GAS DOHC Naturally Aspirated |
| 2010 | Honda | Civic | Sport Sedan 4-Door | 1.8L 1799CC l4 GAS SOHC Naturally Aspirated |
| 2009 | Honda | Civic | DX Sedan 4-Door | 1.8L 1799CC l4 GAS SOHC Naturally Aspirated |
| 2009 | Honda | Civic | DX-G Sedan 4-Door | 1.8L 1799CC l4 GAS SOHC Naturally Aspirated |
| 2009 | Honda | Civic | EX Sedan 4-Door | 1.8L 1799CC l4 GAS SOHC Naturally Aspirated |
| 2009 | Honda | Civic | EX-L Sedan 4-Door | 1.8L 1799CC l4 GAS SOHC Naturally Aspirated |
| 2009 | Honda | Civic | GX Sedan 4-Door | 1.8L 1799CC l4 CNG SOHC Naturally Aspirated |
| 2009 | Honda | Civic | Hybrid Sedan 4-Door | 1.3L 1339CC l4 ELECTRIC/GAS SOHC Naturally Aspirated |
| 2009 | Honda | Civic | Hybrid-L Sedan 4-Door | 1.3L 1339CC l4 ELECTRIC/GAS SOHC Naturally Aspirated |
| 2009 | Honda | Civic | LX Sedan 4-Door | 1.8L 1799CC l4 GAS SOHC Naturally Aspirated |
| 2009 | Honda | Civic | LX-S Sedan 4-Door | 1.8L 1799CC l4 GAS SOHC Naturally Aspirated |
| 2009 | Honda | Civic | Si Sedan 4-Door | 2.0L 1998CC 122Cu. In. l4 GAS DOHC Naturally Aspirated |
| 2009 | Honda | Civic | Sport Sedan 4-Door | 1.8L 1799CC l4 GAS SOHC Naturally Aspirated |
| 2008 | Honda | Civic | DX Sedan 4-Door | 1.8L 1799CC l4 GAS SOHC Naturally Aspirated |
| 2008 | Honda | Civic | DX-G Sedan 4-Door | 1.8L 1799CC l4 GAS SOHC Naturally Aspirated |
| 2008 | Honda | Civic | EX Sedan 4-Door | 1.8L 1799CC l4 GAS SOHC Naturally Aspirated |
| 2008 | Honda | Civic | EX-L Sedan 4-Door | 1.8L 1799CC l4 GAS SOHC Naturally Aspirated |
| 2008 | Honda | Civic | GX Sedan 4-Door | 1.8L 1799CC l4 CNG SOHC Naturally Aspirated |
| 2008 | Honda | Civic | Hybrid Sedan 4-Door | 1.3L 1339CC l4 ELECTRIC/GAS SOHC Naturally Aspirated |
| 2008 | Honda | Civic | LX Sedan 4-Door | 1.8L 1799CC l4 GAS SOHC Naturally Aspirated |
| 2008 | Honda | Civic | MUGEN Si Sedan 4-Door | 2.0L 1998CC 122Cu. In. l4 GAS DOHC Naturally Aspirated |
| 2008 | Honda | Civic | Si Sedan 4-Door | 2.0L 1998CC 122Cu. In. l4 GAS DOHC Naturally Aspirated |
| 2007 | Honda | Civic | DX Sedan 4-Door | 1.8L 1799CC l4 GAS SOHC Naturally Aspirated |
| 2007 | Honda | Civic | EX Sedan 4-Door | 1.8L 1799CC l4 GAS SOHC Naturally Aspirated |
| 2007 | Honda | Civic | EXS Sedan 4-Door | 1.8L 1799CC l4 GAS SOHC Naturally Aspirated |
| 2007 | Honda | Civic | GX Sedan 4-Door | 1.8L 1799CC l4 CNG SOHC Naturally Aspirated |
| 2007 | Honda | Civic | Hybrid Sedan 4-Door | 1.3L 1339CC l4 ELECTRIC/GAS SOHC Naturally Aspirated |
| 2007 | Honda | Civic | LX Sedan 4-Door | 1.8L 1799CC l4 GAS SOHC Naturally Aspirated |
| 2007 | Honda | Civic | LXS Sedan 4-Door | 1.8L 1799CC l4 GAS SOHC Naturally Aspirated |
| 2007 | Honda | Civic | Si Sedan 4-Door | 2.0L 1998CC 122Cu. In. l4 GAS DOHC Naturally Aspirated |
| 2006 | Honda | Civic | DX Sedan 4-Door | 1.8L 1799CC l4 GAS SOHC Naturally Aspirated |
| 2006 | Honda | Civic | EX Sedan 4-Door | 1.8L 1799CC l4 GAS SOHC Naturally Aspirated |
| 2006 | Honda | Civic | EXS Sedan 4-Door | 1.8L 1799CC l4 GAS SOHC Naturally Aspirated |
| 2006 | Honda | Civic | GX Sedan 4-Door | 1.8L 1799CC l4 CNG SOHC Naturally Aspirated |
| 2006 | Honda | Civic | Hybrid Sedan 4-Door | 1.3L 1339CC l4 ELECTRIC/GAS SOHC Naturally Aspirated |
| 2006 | Honda | Civic | LX Sedan 4-Door | 1.8L 1799CC l4 GAS SOHC Naturally Aspirated |
| 2006 | Honda | Civic | LXS Sedan 4-Door | 1.8L 1799CC l4 GAS SOHC Naturally Aspirated |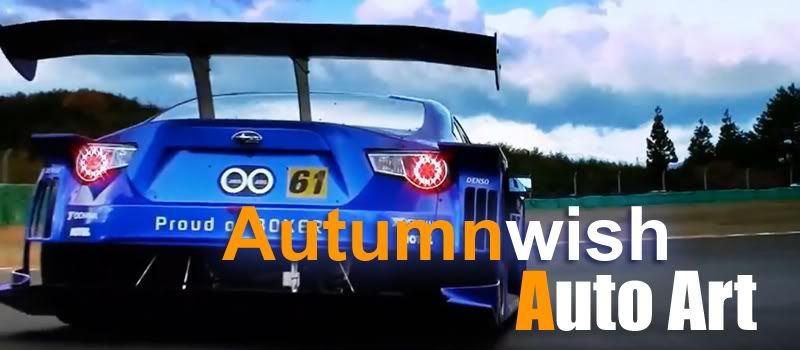 P

roduction Description:


W

e

do our best to describe the product, please make sure you read the description and all the photos below before purchase. If you have any questions, please feel free to contact us.




LED Daytime Running Lights
COMPATIBILITY:
2006-2015 Honda Civic 4 door sedan RR bumpers Only

PACKAGE INCLUDES:
1 x Pair of daytime running lights
FEATURES:
100% Brand new

Made by an OE approved and ISO certified manufacturer
Waterproof For All Road Conditions
Super bright LED would Increase the visibility of tour car during day and night to improve driving safety
INSTALLATION:
Installation instruction manual NOT included
Professional installation is strongly recommended.
Product Pictures

Share