Honda Civic Integra STL Steel 3 Point Black Front Upper Strut Tower Brace Bar
Regular price
Sale price
$89.99
Unit price
per
Sale
Sold out
Compatible Vehicles
| Year | Make | Model | Trim | Engine |
| --- | --- | --- | --- | --- |
| 2001 | Acura | Integra | GS Sedan 4-Door | 1.8L 1834CC l4 GAS DOHC Naturally Aspirated |
| 2001 | Acura | Integra | GS-R Sedan 4-Door | 1.8L 1797CC l4 GAS DOHC Naturally Aspirated |
| 2001 | Acura | Integra | LS Sedan 4-Door | 1.8L 1834CC l4 GAS DOHC Naturally Aspirated |
| 2000 | Acura | Integra | GS Sedan 4-Door | 1.8L 1834CC l4 GAS DOHC Naturally Aspirated |
| 2000 | Acura | Integra | GS-R Sedan 4-Door | 1.8L 1797CC l4 GAS DOHC Naturally Aspirated |
| 2000 | Acura | Integra | LS Sedan 4-Door | 1.8L 1834CC l4 GAS DOHC Naturally Aspirated |
| 2000 | Honda | Civic | HX Coupe 2-Door | 1.6L 1590CC l4 GAS SOHC Naturally Aspirated |
| 2000 | Honda | Civic | Si Coupe 2-Door | 1.6L 1595CC l4 GAS DOHC Naturally Aspirated |
| 1999 | Acura | Integra | GS Sedan 4-Door | 1.8L 1834CC l4 GAS DOHC Naturally Aspirated |
| 1999 | Acura | Integra | GS-R Sedan 4-Door | 1.8L 1797CC l4 GAS DOHC Naturally Aspirated |
| 1999 | Acura | Integra | LS Sedan 4-Door | 1.8L 1834CC l4 GAS DOHC Naturally Aspirated |
| 1999 | Honda | Civic | HX Coupe 2-Door | 1.6L 1590CC l4 GAS SOHC Naturally Aspirated |
| 1999 | Honda | Civic | Si Coupe 2-Door | 1.6L 1595CC l4 GAS DOHC Naturally Aspirated |
| 1998 | Acura | Integra | GS Sedan 4-Door | 1.8L 1834CC l4 GAS DOHC Naturally Aspirated |
| 1998 | Acura | Integra | GS-R Sedan 4-Door | 1.8L 1797CC l4 GAS DOHC Naturally Aspirated |
| 1998 | Acura | Integra | LS Sedan 4-Door | 1.8L 1834CC l4 GAS DOHC Naturally Aspirated |
| 1998 | Honda | Civic | HX Coupe 2-Door | 1.6L 1590CC l4 GAS SOHC Naturally Aspirated |
| 1997 | Acura | Integra | GS Sedan 4-Door | 1.8L 1834CC l4 GAS DOHC Naturally Aspirated |
| 1997 | Acura | Integra | GS-R Sedan 4-Door | 1.8L 1797CC l4 GAS DOHC Naturally Aspirated |
| 1997 | Acura | Integra | LS Sedan 4-Door | 1.8L 1834CC l4 GAS DOHC Naturally Aspirated |
| 1997 | Honda | Civic | HX Coupe 2-Door | 1.6L 1590CC l4 GAS SOHC Naturally Aspirated |
| 1996 | Acura | Integra | GS-R Sedan 4-Door | 1.8L 1797CC l4 GAS DOHC Naturally Aspirated |
| 1996 | Acura | Integra | LS Sedan 4-Door | 1.8L 1834CC l4 GAS DOHC Naturally Aspirated |
| 1996 | Acura | Integra | RS Sedan 4-Door | 1.8L 1834CC l4 GAS DOHC Naturally Aspirated |
| 1996 | Acura | Integra | Special Edition Sedan 4-Door | 1.8L 1834CC l4 GAS DOHC Naturally Aspirated |
| 1996 | Honda | Civic | HX Coupe 2-Door | 1.6L 1590CC l4 GAS SOHC Naturally Aspirated |
| 1995 | Acura | Integra | GS-R Sedan 4-Door | 1.8L 1797CC l4 GAS DOHC Naturally Aspirated |
| 1995 | Acura | Integra | LS Sedan 4-Door | 1.8L 1834CC l4 GAS DOHC Naturally Aspirated |
| 1995 | Acura | Integra | RS Sedan 4-Door | 1.8L 1834CC l4 GAS DOHC Naturally Aspirated |
| 1995 | Acura | Integra | Special Edition Sedan 4-Door | 1.8L 1834CC l4 GAS DOHC Naturally Aspirated |
| 1995 | Honda | Civic | DX Coupe 2-Door | 1.5L 1493CC l4 GAS SOHC Naturally Aspirated |
| 1995 | Honda | Civic | DX Sedan 4-Door | 1.5L 1493CC l4 GAS SOHC Naturally Aspirated |
| 1995 | Honda | Civic | LX Sedan 4-Door | 1.5L 1493CC l4 GAS SOHC Naturally Aspirated |
| 1994 | Acura | Integra | GS-R Sedan 4-Door | 1.8L 1797CC l4 GAS DOHC Naturally Aspirated |
| 1994 | Acura | Integra | LS Sedan 4-Door | 1.8L 1834CC l4 GAS DOHC Naturally Aspirated |
| 1994 | Acura | Integra | RS Sedan 4-Door | 1.8L 1834CC l4 GAS DOHC Naturally Aspirated |
| 1994 | Honda | Civic | DX Coupe 2-Door | 1.5L 1493CC l4 GAS SOHC Naturally Aspirated |
| 1994 | Honda | Civic | DX Sedan 4-Door | 1.5L 1493CC l4 GAS SOHC Naturally Aspirated |
| 1994 | Honda | Civic | LX Sedan 4-Door | 1.5L 1493CC l4 GAS SOHC Naturally Aspirated |
| 1993 | Honda | Civic | DX Coupe 2-Door | 1.5L 1493CC l4 GAS SOHC Naturally Aspirated |
| 1993 | Honda | Civic | DX Sedan 4-Door | 1.5L 1493CC l4 GAS SOHC Naturally Aspirated |
| 1993 | Honda | Civic | LX Sedan 4-Door | 1.5L 1493CC l4 GAS SOHC Naturally Aspirated |
| 1992 | Honda | Civic | DX Sedan 4-Door | 1.5L 1493CC l4 GAS SOHC Naturally Aspirated |
| 1992 | Honda | Civic | LX Sedan 4-Door | 1.5L 1493CC l4 GAS SOHC Naturally Aspirated |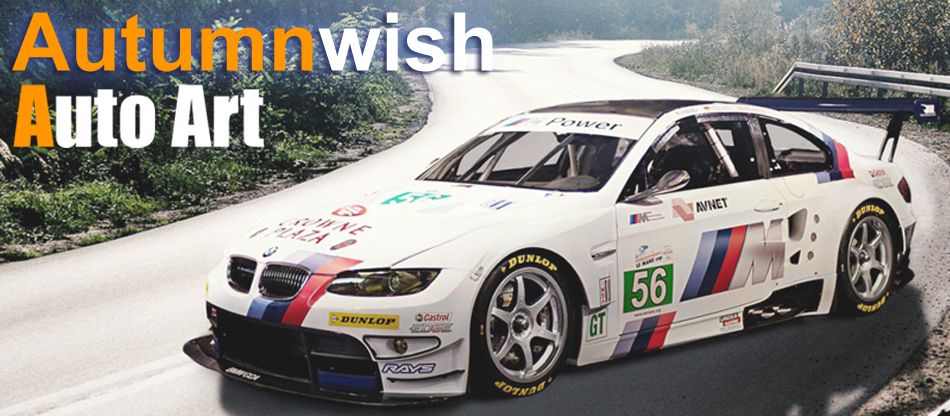 P

roduction Description:


W

e

do our best to describe the product, please make sure you read the description and all the photos below before purchase. If you have any questions, please feel free to contact us.




FRONT STRUT TOWER BRACE BAR



COMPATIBILITY:
1992-2000 Honda Civic
1994-2001 Acura Integra
PACKAGE INCLUDES:
1 x 3 Point stainless steel tower bar

FEATURES:
Maximize Steering Response and Stability
Increases Stiffness and Reduces Body Rolling
Anodized Surface and Powder-Coated Finish Maximize Strength and Durability
Direct Bolt-On Design, Improving Easy of Installation(hardware NOT included)
INSTALLATION:
Installation instruction manual NOT included
Professional installation is strongly recommended.
Product Pictures

Share