Infiniti M12 X 1.25 mm Neo Purple Closed End Acorn Lug Nuts Set Of 20
Regular price
Sale price
$15.99
Unit price
per
Sale
Sold out
Compatible Vehicles
| Year | Make | Model | Trim | Engine |
| --- | --- | --- | --- | --- |
| 2017 | Infiniti | QX60 | Inspiration Sport Utility 4-Door | 3.5L 3498CC V6 GAS DOHC Naturally Aspirated |
| 2017 | Infiniti | QX60 | Perfection Sport Utility 4-Door | 3.5L 3498CC V6 GAS DOHC Naturally Aspirated |
| 2017 | Infiniti | QX80 | Perfection Sport Utility 4-Door | 5.6L 5552CC V8 GAS DOHC Naturally Aspirated |
| 2016 | Infiniti | Q50 | Base Sedan 4-Door | 2.0L 1991CC l4 GAS DOHC Turbocharged |
| 2016 | Infiniti | Q50 | Hybrid Sedan 4-Door | 3.5L 3498CC V6 ELECTRIC/GAS DOHC Naturally Aspirated |
| 2016 | Infiniti | Q50 | Premium Sedan 4-Door | 2.0L 1991CC l4 GAS DOHC Turbocharged |
| 2016 | Infiniti | Q50 | Premium Sedan 4-Door | 3.0L 2997CC V6 GAS DOHC Turbocharged |
| 2016 | Infiniti | Q50 | Red Sport 400 Sedan 4-Door | 3.0L 2997CC V6 GAS DOHC Turbocharged |
| 2016 | Infiniti | Q50 | Sport Sedan 4-Door | 3.0L 2997CC V6 GAS DOHC Turbocharged |
| 2016 | Infiniti | Q70 | 3.7 Sedan 4-Door | 3.7L 3696CC V6 GAS DOHC Naturally Aspirated |
| 2016 | Infiniti | Q70 | 5.6 Sedan 4-Door | 5.6L 5552CC V8 GAS DOHC Naturally Aspirated |
| 2016 | Infiniti | Q70 | Hybrid Sedan 4-Door | 3.5L 3498CC V6 ELECTRIC/GAS DOHC Naturally Aspirated |
| 2016 | Infiniti | Q70 | Perfection Sedan 4-Door | 5.6L 5552CC V8 GAS DOHC Naturally Aspirated |
| 2016 | Infiniti | Q70L | 3.7 Sedan 4-Door | 3.7L 3696CC V6 GAS DOHC Naturally Aspirated |
| 2016 | Infiniti | Q70L | 5.6 Sedan 4-Door | 5.6L 5552CC V8 GAS DOHC Naturally Aspirated |
| 2016 | Infiniti | QX50 | Base Sport Utility 4-Door | 3.7L 3696CC V6 GAS DOHC Naturally Aspirated |
| 2016 | Infiniti | QX60 | Base Sport Utility 4-Door | 3.5L 3498CC V6 GAS DOHC Naturally Aspirated |
| 2016 | Infiniti | QX70 | Base Sport Utility 4-Door | 3.7L 3696CC V6 GAS DOHC Naturally Aspirated |
| 2016 | Infiniti | QX80 | Base Sport Utility 4-Door | 5.6L 5552CC V8 GAS DOHC Naturally Aspirated |
| 2016 | Infiniti | QX80 | Limited Sport Utility 4-Door | 5.6L 5552CC V8 GAS DOHC Naturally Aspirated |
| 2015 | Infiniti | Q40 | Base Sedan 4-Door | 3.7L 3696CC V6 GAS DOHC Naturally Aspirated |
| 2015 | Infiniti | Q50 | Base Sedan 4-Door | 3.7L 3696CC V6 GAS DOHC Naturally Aspirated |
| 2015 | Infiniti | Q50 | Hybrid Premium Sedan 4-Door | 3.5L 3498CC V6 ELECTRIC/GAS DOHC Naturally Aspirated |
| 2015 | Infiniti | Q50 | Hybrid Sedan 4-Door | 3.5L 3498CC V6 ELECTRIC/GAS DOHC Naturally Aspirated |
| 2015 | Infiniti | Q50 | Hybrid Sport Sedan 4-Door | 3.5L 3498CC V6 ELECTRIC/GAS DOHC Naturally Aspirated |
| 2015 | Infiniti | Q50 | Premium Sedan 4-Door | 3.7L 3696CC V6 GAS DOHC Naturally Aspirated |
| 2015 | Infiniti | Q50 | Sport Sedan 4-Door | 3.7L 3696CC V6 GAS DOHC Naturally Aspirated |
| 2015 | Infiniti | Q60 | Base Convertible 2-Door | 3.7L 3696CC V6 GAS DOHC Naturally Aspirated |
| 2015 | Infiniti | Q60 | Base Coupe 2-Door | 3.7L 3696CC V6 GAS DOHC Naturally Aspirated |
| 2015 | Infiniti | Q60 | IPL Convertible 2-Door | 3.7L 3696CC V6 GAS DOHC Naturally Aspirated |
| 2015 | Infiniti | Q60 | Journey Coupe 2-Door | 3.7L 3696CC V6 GAS DOHC Naturally Aspirated |
| 2015 | Infiniti | Q60 | Premier Edition Convertible 2-Door | 3.7L 3696CC V6 GAS DOHC Naturally Aspirated |
| 2015 | Infiniti | Q60 | S Convertible 2-Door | 3.7L 3696CC V6 GAS DOHC Naturally Aspirated |
| 2015 | Infiniti | Q60 | S Coupe 2-Door | 3.7L 3696CC V6 GAS DOHC Naturally Aspirated |
| 2015 | Infiniti | Q60 | S Limited Coupe 2-Door | 3.7L 3696CC V6 GAS DOHC Naturally Aspirated |
| 2015 | Infiniti | Q60 | Sport Convertible 2-Door | 3.7L 3696CC V6 GAS DOHC Naturally Aspirated |
| 2015 | Infiniti | Q60 | Sport Coupe 2-Door | 3.7L 3696CC V6 GAS DOHC Naturally Aspirated |
| 2015 | Infiniti | Q60 | Sport Limited Coupe 2-Door | 3.7L 3696CC V6 GAS DOHC Naturally Aspirated |
| 2015 | Infiniti | Q70 | 3.7 Sedan 4-Door | 3.7L 3696CC V6 GAS DOHC Naturally Aspirated |
| 2015 | Infiniti | Q70 | 5.6 Sedan 4-Door | 5.6L 5552CC V8 GAS DOHC Naturally Aspirated |
| 2015 | Infiniti | Q70 | Hybrid Sedan 4-Door | 3.5L 3498CC V6 ELECTRIC/GAS DOHC Naturally Aspirated |
| 2015 | Infiniti | Q70L | 3.7 Sedan 4-Door | 3.7L 3696CC V6 GAS DOHC Naturally Aspirated |
| 2015 | Infiniti | Q70L | 5.6 Sedan 4-Door | 5.6L 5552CC V8 GAS DOHC Naturally Aspirated |
| 2015 | Infiniti | QX50 | Base Sport Utility 4-Door | 3.7L 3696CC V6 GAS DOHC Naturally Aspirated |
| 2015 | Infiniti | QX50 | Journey Sport Utility 4-Door | 3.7L 3696CC V6 GAS DOHC Naturally Aspirated |
| 2015 | Infiniti | QX60 | Base Sport Utility 4-Door | 3.5L 3498CC V6 GAS DOHC Naturally Aspirated |
| 2015 | Infiniti | QX70 | Base Sport Utility 4-Door | 3.7L 3696CC V6 GAS DOHC Naturally Aspirated |
| 2015 | Infiniti | QX80 | Base Sport Utility 4-Door | 5.6L 5552CC V8 GAS DOHC Naturally Aspirated |
| 2014 | Infiniti | Q50 | Base Sedan 4-Door | 3.7L 3696CC V6 GAS DOHC Naturally Aspirated |
| 2014 | Infiniti | Q50 | Hybrid Premium Sedan 4-Door | 3.5L 3498CC V6 ELECTRIC/GAS DOHC Naturally Aspirated |
| 2014 | Infiniti | Q50 | Hybrid Sport Sedan 4-Door | 3.5L 3498CC V6 ELECTRIC/GAS DOHC Naturally Aspirated |
| 2014 | Infiniti | Q50 | Premium Sedan 4-Door | 3.7L 3696CC V6 GAS DOHC Naturally Aspirated |
| 2014 | Infiniti | Q50 | Sport Sedan 4-Door | 3.7L 3696CC V6 GAS DOHC Naturally Aspirated |
| 2014 | Infiniti | Q60 | Base Convertible 2-Door | 3.7L 3696CC V6 GAS DOHC Naturally Aspirated |
| 2014 | Infiniti | Q60 | Base Coupe 2-Door | 3.7L 3696CC V6 GAS DOHC Naturally Aspirated |
| 2014 | Infiniti | Q60 | IPL Convertible 2-Door | 3.7L 3696CC V6 GAS DOHC Naturally Aspirated |
| 2014 | Infiniti | Q60 | IPL Coupe 2-Door | 3.7L 3696CC V6 GAS DOHC Naturally Aspirated |
| 2014 | Infiniti | Q60 | Journey Coupe 2-Door | 3.7L 3696CC V6 GAS DOHC Naturally Aspirated |
| 2014 | Infiniti | Q60 | Premier Edition Convertible 2-Door | 3.7L 3696CC V6 GAS DOHC Naturally Aspirated |
| 2014 | Infiniti | Q60 | Premier Edition Coupe 2-Door | 3.7L 3696CC V6 GAS DOHC Naturally Aspirated |
| 2014 | Infiniti | Q60 | Premium Convertible 2-Door | 3.7L 3696CC V6 GAS DOHC Naturally Aspirated |
| 2014 | Infiniti | Q60 | Premium Coupe 2-Door | 3.7L 3696CC V6 GAS DOHC Naturally Aspirated |
| 2014 | Infiniti | Q60 | Premium Sport Convertible 2-Door | 3.7L 3696CC V6 GAS DOHC Naturally Aspirated |
| 2014 | Infiniti | Q60 | Premium Sport Coupe 2-Door | 3.7L 3696CC V6 GAS DOHC Naturally Aspirated |
| 2014 | Infiniti | Q60 | S Convertible 2-Door | 3.7L 3696CC V6 GAS DOHC Naturally Aspirated |
| 2014 | Infiniti | Q60 | S Coupe 2-Door | 3.7L 3696CC V6 GAS DOHC Naturally Aspirated |
| 2014 | Infiniti | Q60 | Sport Convertible 2-Door | 3.7L 3696CC V6 GAS DOHC Naturally Aspirated |
| 2014 | Infiniti | Q60 | Sport Coupe 2-Door | 3.7L 3696CC V6 GAS DOHC Naturally Aspirated |
| 2014 | Infiniti | Q70 | 3.7 Sedan 4-Door | 3.7L 3696CC V6 GAS DOHC Naturally Aspirated |
| 2014 | Infiniti | Q70 | 5.6 Sedan 4-Door | 5.6L 5552CC V8 GAS DOHC Naturally Aspirated |
| 2014 | Infiniti | Q70 | Hybrid Sedan 4-Door | 3.5L 3498CC V6 ELECTRIC/GAS DOHC Naturally Aspirated |
| 2014 | Infiniti | Q70 | Perfection Sedan 4-Door | 5.6L 5552CC V8 GAS DOHC Naturally Aspirated |
| 2014 | Infiniti | QX50 | Base Sport Utility 4-Door | 3.7L 3696CC V6 GAS DOHC Naturally Aspirated |
| 2014 | Infiniti | QX50 | Journey Sport Utility 4-Door | 3.7L 3696CC V6 GAS DOHC Naturally Aspirated |
| 2014 | Infiniti | QX60 | Base Sport Utility 4-Door | 3.5L 3498CC V6 GAS DOHC Naturally Aspirated |
| 2014 | Infiniti | QX70 | Base Sport Utility 4-Door | 3.7L 3696CC V6 GAS DOHC Naturally Aspirated |
| 2014 | Infiniti | QX70 | Base Sport Utility 4-Door | 5.0L 5026CC V8 GAS DOHC Naturally Aspirated |
| 2014 | Infiniti | QX80 | Base Sport Utility 4-Door | 5.6L 5552CC V8 GAS DOHC Naturally Aspirated |
| 2013 | Infiniti | EX37 | Base Sport Utility 4-Door | 3.7L 3696CC V6 GAS DOHC Naturally Aspirated |
| 2013 | Infiniti | EX37 | Journey Sport Utility 4-Door | 3.7L 3696CC V6 GAS DOHC Naturally Aspirated |
| 2013 | Infiniti | FX37 | Base Sport Utility 4-Door | 3.7L 3696CC V6 GAS DOHC Naturally Aspirated |
| 2013 | Infiniti | FX37 | Limited Sport Utility 4-Door | 3.7L 3696CC V6 GAS DOHC Naturally Aspirated |
| 2013 | Infiniti | FX50 | Base Sport Utility 4-Door | 5.0L 5026CC V8 GAS DOHC Naturally Aspirated |
| 2013 | Infiniti | G37 | Base Convertible 2-Door | 3.7L 3696CC V6 GAS DOHC Naturally Aspirated |
| 2013 | Infiniti | G37 | IPL Convertible 2-Door | 3.7L 3696CC V6 GAS DOHC Naturally Aspirated |
| 2013 | Infiniti | G37 | IPL Coupe 2-Door | 3.7L 3696CC V6 GAS DOHC Naturally Aspirated |
| 2013 | Infiniti | G37 | Journey Coupe 2-Door | 3.7L 3696CC V6 GAS DOHC Naturally Aspirated |
| 2013 | Infiniti | G37 | Journey Sedan 4-Door | 3.7L 3696CC V6 GAS DOHC Naturally Aspirated |
| 2013 | Infiniti | G37 | Sport Convertible 2-Door | 3.7L 3696CC V6 GAS DOHC Naturally Aspirated |
| 2013 | Infiniti | G37 | Sport Coupe 2-Door | 3.7L 3696CC V6 GAS DOHC Naturally Aspirated |
| 2013 | Infiniti | G37 | Sport Sedan 4-Door | 3.7L 3696CC V6 GAS DOHC Naturally Aspirated |
| 2013 | Infiniti | G37 | X Coupe 2-Door | 3.7L 3696CC V6 GAS DOHC Naturally Aspirated |
| 2013 | Infiniti | G37 | X Sedan 4-Door | 3.7L 3696CC V6 GAS DOHC Naturally Aspirated |
| 2013 | Infiniti | G37 | X Sport Coupe 2-Door | 3.7L 3696CC V6 GAS DOHC Naturally Aspirated |
| 2013 | Infiniti | G37 | X Sport Sedan 4-Door | 3.7L 3696CC V6 GAS DOHC Naturally Aspirated |
| 2013 | Infiniti | JX35 | Base Sport Utility 4-Door | 3.5L 3498CC V6 GAS DOHC Naturally Aspirated |
| 2013 | Infiniti | M35h | Base Sedan 4-Door | 3.5L 3498CC V6 ELECTRIC/GAS DOHC Naturally Aspirated |
| 2013 | Infiniti | M37 | Base Sedan 4-Door | 3.7L 3696CC V6 GAS DOHC Naturally Aspirated |
| 2013 | Infiniti | M37 | X Sedan 4-Door | 3.7L 3696CC V6 GAS DOHC Naturally Aspirated |
| 2013 | Infiniti | M56 | Base Sedan 4-Door | 5.6L 5552CC V8 GAS DOHC Naturally Aspirated |
| 2013 | Infiniti | M56 | X Sedan 4-Door | 5.6L 5552CC V8 GAS DOHC Naturally Aspirated |
| 2012 | Infiniti | EX35 | Base Sport Utility 4-Door | 3.5L 3498CC V6 GAS DOHC Naturally Aspirated |
| 2012 | Infiniti | EX35 | Journey Sport Utility 4-Door | 3.5L 3498CC V6 GAS DOHC Naturally Aspirated |
| 2012 | Infiniti | FX35 | Base Sport Utility 4-Door | 3.5L 3498CC V6 GAS DOHC Naturally Aspirated |
| 2012 | Infiniti | FX50 | Base Sport Utility 4-Door | 5.0L 5026CC V8 GAS DOHC Naturally Aspirated |
| 2012 | Infiniti | G25 | Base Sedan 4-Door | 2.5L 2496CC 152Cu. In. V6 GAS DOHC Naturally Aspirated |
| 2012 | Infiniti | G25 | Journey Sedan 4-Door | 2.5L 2496CC 152Cu. In. V6 GAS DOHC Naturally Aspirated |
| 2012 | Infiniti | G25 | X Sedan 4-Door | 2.5L 2496CC 152Cu. In. V6 GAS DOHC Naturally Aspirated |
| 2012 | Infiniti | G37 | Base Convertible 2-Door | 3.7L 3696CC V6 GAS DOHC Naturally Aspirated |
| 2012 | Infiniti | G37 | Base Coupe 2-Door | 3.7L 3696CC V6 GAS DOHC Naturally Aspirated |
| 2012 | Infiniti | G37 | IPL Coupe 2-Door | 3.7L 3696CC V6 GAS DOHC Naturally Aspirated |
| 2012 | Infiniti | G37 | Journey Coupe 2-Door | 3.7L 3696CC V6 GAS DOHC Naturally Aspirated |
| 2012 | Infiniti | G37 | Journey Sedan 4-Door | 3.7L 3696CC V6 GAS DOHC Naturally Aspirated |
| 2012 | Infiniti | G37 | Premier Convertible 2-Door | 3.7L 3696CC V6 GAS DOHC Naturally Aspirated |
| 2012 | Infiniti | G37 | Sport Convertible 2-Door | 3.7L 3696CC V6 GAS DOHC Naturally Aspirated |
| 2012 | Infiniti | G37 | Sport Coupe 2-Door | 3.7L 3696CC V6 GAS DOHC Naturally Aspirated |
| 2012 | Infiniti | G37 | Sport Sedan 4-Door | 3.7L 3696CC V6 GAS DOHC Naturally Aspirated |
| 2012 | Infiniti | G37 | X Coupe 2-Door | 3.7L 3696CC V6 GAS DOHC Naturally Aspirated |
| 2012 | Infiniti | G37 | X Sedan 4-Door | 3.7L 3696CC V6 GAS DOHC Naturally Aspirated |
| 2012 | Infiniti | G37 | X Sport Coupe 2-Door | 3.7L 3696CC V6 GAS DOHC Naturally Aspirated |
| 2012 | Infiniti | G37 | X Sport Sedan 4-Door | 3.7L 3696CC V6 GAS DOHC Naturally Aspirated |
| 2012 | Infiniti | M35h | Base Sedan 4-Door | 3.5L 3498CC V6 ELECTRIC/GAS DOHC Naturally Aspirated |
| 2012 | Infiniti | M37 | Base Sedan 4-Door | 3.7L 3696CC V6 GAS DOHC Naturally Aspirated |
| 2012 | Infiniti | M37 | X Sedan 4-Door | 3.7L 3696CC V6 GAS DOHC Naturally Aspirated |
| 2012 | Infiniti | M56 | Base Sedan 4-Door | 5.6L 5552CC V8 GAS DOHC Naturally Aspirated |
| 2012 | Infiniti | M56 | X Sedan 4-Door | 5.6L 5552CC V8 GAS DOHC Naturally Aspirated |
| 2011 | Infiniti | EX35 | Base Sport Utility 4-Door | 3.5L 3498CC V6 GAS DOHC Naturally Aspirated |
| 2011 | Infiniti | EX35 | Journey Sport Utility 4-Door | 3.5L 3498CC V6 GAS DOHC Naturally Aspirated |
| 2011 | Infiniti | FX35 | Base Sport Utility 4-Door | 3.5L 3498CC V6 GAS DOHC Naturally Aspirated |
| 2011 | Infiniti | FX50 | Base Sport Utility 4-Door | 5.0L 5026CC V8 GAS DOHC Naturally Aspirated |
| 2011 | Infiniti | G25 | Base Sedan 4-Door | 2.5L 2496CC 152Cu. In. V6 GAS DOHC Naturally Aspirated |
| 2011 | Infiniti | G25 | Journey Sedan 4-Door | 2.5L 2496CC 152Cu. In. V6 GAS DOHC Naturally Aspirated |
| 2011 | Infiniti | G25 | X Sedan 4-Door | 2.5L 2496CC 152Cu. In. V6 GAS DOHC Naturally Aspirated |
| 2011 | Infiniti | G25 | X Sport Sedan 4-Door | 2.5L 2496CC 152Cu. In. V6 GAS DOHC Naturally Aspirated |
| 2011 | Infiniti | G37 | Base Convertible 2-Door | 3.7L 3696CC V6 GAS DOHC Naturally Aspirated |
| 2011 | Infiniti | G37 | Base Coupe 2-Door | 3.7L 3696CC V6 GAS DOHC Naturally Aspirated |
| 2011 | Infiniti | G37 | Base Sedan 4-Door | 3.7L 3696CC V6 GAS DOHC Naturally Aspirated |
| 2011 | Infiniti | G37 | IPL Coupe 2-Door | 3.7L 3696CC V6 GAS DOHC Naturally Aspirated |
| 2011 | Infiniti | G37 | Journey Coupe 2-Door | 3.7L 3696CC V6 GAS DOHC Naturally Aspirated |
| 2011 | Infiniti | G37 | Journey Sedan 4-Door | 3.7L 3696CC V6 GAS DOHC Naturally Aspirated |
| 2011 | Infiniti | G37 | Sport Convertible 2-Door | 3.7L 3696CC V6 GAS DOHC Naturally Aspirated |
| 2011 | Infiniti | G37 | Sport Coupe 2-Door | 3.7L 3696CC V6 GAS DOHC Naturally Aspirated |
| 2011 | Infiniti | G37 | Sport Sedan 4-Door | 3.7L 3696CC V6 GAS DOHC Naturally Aspirated |
| 2011 | Infiniti | G37 | X Coupe 2-Door | 3.7L 3696CC V6 GAS DOHC Naturally Aspirated |
| 2011 | Infiniti | G37 | X Sedan 4-Door | 3.7L 3696CC V6 GAS DOHC Naturally Aspirated |
| 2011 | Infiniti | G37 | X Sport Coupe 2-Door | 3.7L 3696CC V6 GAS DOHC Naturally Aspirated |
| 2011 | Infiniti | G37 | X Sport Sedan 4-Door | 3.7L 3696CC V6 GAS DOHC Naturally Aspirated |
| 2011 | Infiniti | M37 | Base Sedan 4-Door | 3.7L 3696CC V6 GAS DOHC Naturally Aspirated |
| 2011 | Infiniti | M37 | X Sedan 4-Door | 3.7L 3696CC V6 GAS DOHC Naturally Aspirated |
| 2011 | Infiniti | M56 | Base Sedan 4-Door | 5.6L 5552CC V8 GAS DOHC Naturally Aspirated |
| 2011 | Infiniti | M56 | X Sedan 4-Door | 5.6L 5552CC V8 GAS DOHC Naturally Aspirated |
| 2010 | Infiniti | EX35 | Base Sport Utility 4-Door | 3.5L 3498CC V6 GAS DOHC Naturally Aspirated |
| 2010 | Infiniti | FX35 | Base Sport Utility 4-Door | 3.5L 3498CC V6 GAS DOHC Naturally Aspirated |
| 2010 | Infiniti | FX50 | Base Sport Utility 4-Door | 5.0L 5026CC V8 GAS DOHC Naturally Aspirated |
| 2010 | Infiniti | G37 | Base Convertible 2-Door | 3.7L 3696CC V6 GAS DOHC Naturally Aspirated |
| 2010 | Infiniti | G37 | Base Coupe 2-Door | 3.7L 3696CC V6 GAS DOHC Naturally Aspirated |
| 2010 | Infiniti | G37 | Base Sedan 4-Door | 3.7L 3696CC V6 GAS DOHC Naturally Aspirated |
| 2010 | Infiniti | G37 | Journey Convertible 2-Door | 3.7L 3696CC V6 GAS DOHC Naturally Aspirated |
| 2010 | Infiniti | G37 | Journey Coupe 2-Door | 3.7L 3696CC V6 GAS DOHC Naturally Aspirated |
| 2010 | Infiniti | G37 | Journey Sedan 4-Door | 3.7L 3696CC V6 GAS DOHC Naturally Aspirated |
| 2010 | Infiniti | G37 | Sport Convertible 2-Door | 3.7L 3696CC V6 GAS DOHC Naturally Aspirated |
| 2010 | Infiniti | G37 | Sport Coupe 2-Door | 3.7L 3696CC V6 GAS DOHC Naturally Aspirated |
| 2010 | Infiniti | G37 | Sport Sedan 4-Door | 3.7L 3696CC V6 GAS DOHC Naturally Aspirated |
| 2010 | Infiniti | G37 | X Coupe 2-Door | 3.7L 3696CC V6 GAS DOHC Naturally Aspirated |
| 2010 | Infiniti | G37 | X Sedan 4-Door | 3.7L 3696CC V6 GAS DOHC Naturally Aspirated |
| 2010 | Infiniti | M35 | Base Sedan 4-Door | 3.5L 3498CC V6 GAS DOHC Naturally Aspirated |
| 2010 | Infiniti | M35 | X Sedan 4-Door | 3.5L 3498CC V6 GAS DOHC Naturally Aspirated |
| 2010 | Infiniti | M45 | Base Sedan 4-Door | 4.5L 4494CC V8 GAS DOHC Naturally Aspirated |
| 2010 | Infiniti | M45 | Sport Sedan 4-Door | 4.5L 4494CC V8 GAS DOHC Naturally Aspirated |
| 2010 | Infiniti | M45 | X Sedan 4-Door | 4.5L 4494CC V8 GAS DOHC Naturally Aspirated |
| 2010 | Infiniti | QX56 | Base Sport Utility 4-Door | 5.6L 5552CC V8 GAS DOHC Naturally Aspirated |
| 2009 | Infiniti | EX35 | Base Sport Utility 4-Door | 3.5L 3498CC V6 GAS DOHC Naturally Aspirated |
| 2009 | Infiniti | EX35 | Journey Sport Utility 4-Door | 3.5L 3498CC V6 GAS DOHC Naturally Aspirated |
| 2009 | Infiniti | FX35 | Base Sport Utility 4-Door | 3.5L 3498CC V6 GAS DOHC Naturally Aspirated |
| 2009 | Infiniti | FX50 | Base Sport Utility 4-Door | 5.0L 5026CC V8 GAS DOHC Naturally Aspirated |
| 2009 | Infiniti | G37 | Base Convertible 2-Door | 3.7L 3696CC V6 GAS DOHC Naturally Aspirated |
| 2009 | Infiniti | G37 | Base Coupe 2-Door | 3.7L 3696CC V6 GAS DOHC Naturally Aspirated |
| 2009 | Infiniti | G37 | Base Sedan 4-Door | 3.7L 3696CC V6 GAS DOHC Naturally Aspirated |
| 2009 | Infiniti | G37 | Journey Coupe 2-Door | 3.7L 3696CC V6 GAS DOHC Naturally Aspirated |
| 2009 | Infiniti | G37 | Journey Sedan 4-Door | 3.7L 3696CC V6 GAS DOHC Naturally Aspirated |
| 2009 | Infiniti | G37 | Sport Convertible 2-Door | 3.7L 3696CC V6 GAS DOHC Naturally Aspirated |
| 2009 | Infiniti | G37 | Sport Coupe 2-Door | 3.7L 3696CC V6 GAS DOHC Naturally Aspirated |
| 2009 | Infiniti | G37 | Sport Sedan 4-Door | 3.7L 3696CC V6 GAS DOHC Naturally Aspirated |
| 2009 | Infiniti | G37 | X Coupe 2-Door | 3.7L 3696CC V6 GAS DOHC Naturally Aspirated |
| 2009 | Infiniti | G37 | X Sedan 4-Door | 3.7L 3696CC V6 GAS DOHC Naturally Aspirated |
| 2009 | Infiniti | M35 | Base Sedan 4-Door | 3.5L 3498CC V6 GAS DOHC Naturally Aspirated |
| 2009 | Infiniti | M35 | X Sedan 4-Door | 3.5L 3498CC V6 GAS DOHC Naturally Aspirated |
| 2009 | Infiniti | M45 | Base Sedan 4-Door | 4.5L 4494CC V8 GAS DOHC Naturally Aspirated |
| 2009 | Infiniti | M45 | Sport Sedan 4-Door | 4.5L 4494CC V8 GAS DOHC Naturally Aspirated |
| 2009 | Infiniti | M45 | X Sedan 4-Door | 4.5L 4494CC V8 GAS DOHC Naturally Aspirated |
| 2009 | Infiniti | QX56 | Base Sport Utility 4-Door | 5.6L 5552CC V8 GAS DOHC Naturally Aspirated |
| 2008 | Infiniti | EX35 | Base Sport Utility 4-Door | 3.5L 3498CC V6 GAS DOHC Naturally Aspirated |
| 2008 | Infiniti | EX35 | Journey Sport Utility 4-Door | 3.5L 3498CC V6 GAS DOHC Naturally Aspirated |
| 2008 | Infiniti | FX35 | Base Sport Utility 4-Door | 3.5L 3498CC V6 GAS DOHC Naturally Aspirated |
| 2008 | Infiniti | FX45 | Base Sport Utility 4-Door | 4.5L 4494CC V8 GAS DOHC Naturally Aspirated |
| 2008 | Infiniti | G35 | Base Sedan 4-Door | 3.5L 3498CC V6 GAS DOHC Naturally Aspirated |
| 2008 | Infiniti | G35 | Journey Sedan 4-Door | 3.5L 3498CC V6 GAS DOHC Naturally Aspirated |
| 2008 | Infiniti | G35 | Sport Sedan 4-Door | 3.5L 3498CC V6 GAS DOHC Naturally Aspirated |
| 2008 | Infiniti | G35 | X Sedan 4-Door | 3.5L 3498CC V6 GAS DOHC Naturally Aspirated |
| 2008 | Infiniti | G35 | X Sport Sedan 4-Door | 3.5L 3498CC V6 GAS DOHC Naturally Aspirated |
| 2008 | Infiniti | G37 | Base Coupe 2-Door | 3.7L 3696CC V6 GAS DOHC Naturally Aspirated |
| 2008 | Infiniti | G37 | Journey Coupe 2-Door | 3.7L 3696CC V6 GAS DOHC Naturally Aspirated |
| 2008 | Infiniti | G37 | Sport Coupe 2-Door | 3.7L 3696CC V6 GAS DOHC Naturally Aspirated |
| 2008 | Infiniti | M35 | Base Sedan 4-Door | 3.5L 3498CC V6 GAS DOHC Naturally Aspirated |
| 2008 | Infiniti | M35 | X Sedan 4-Door | 3.5L 3498CC V6 GAS DOHC Naturally Aspirated |
| 2008 | Infiniti | M45 | Base Sedan 4-Door | 4.5L 4494CC V8 GAS DOHC Naturally Aspirated |
| 2008 | Infiniti | M45 | Sport Sedan 4-Door | 4.5L 4494CC V8 GAS DOHC Naturally Aspirated |
| 2008 | Infiniti | M45 | X Sedan 4-Door | 4.5L 4494CC V8 GAS DOHC Naturally Aspirated |
| 2008 | Infiniti | QX56 | Base Sport Utility 4-Door | 5.6L 5552CC V8 GAS DOHC Naturally Aspirated |
| 2007 | Infiniti | FX35 | Base Sport Utility 4-Door | 3.5L 3498CC V6 GAS DOHC Naturally Aspirated |
| 2007 | Infiniti | FX45 | Base Sport Utility 4-Door | 4.5L 4494CC V8 GAS DOHC Naturally Aspirated |
| 2007 | Infiniti | G35 | Base Coupe 2-Door | 3.5L 3498CC V6 GAS DOHC Naturally Aspirated |
| 2007 | Infiniti | G35 | Base Sedan 4-Door | 3.5L 3498CC V6 GAS DOHC Naturally Aspirated |
| 2007 | Infiniti | G35 | Journey Sedan 4-Door | 3.5L 3498CC V6 GAS DOHC Naturally Aspirated |
| 2007 | Infiniti | G35 | Sport Coupe 2-Door | 3.5L 3498CC V6 GAS DOHC Naturally Aspirated |
| 2007 | Infiniti | G35 | Sport Sedan 4-Door | 3.5L 3498CC V6 GAS DOHC Naturally Aspirated |
| 2007 | Infiniti | G35 | X Sedan 4-Door | 3.5L 3498CC V6 GAS DOHC Naturally Aspirated |
| 2007 | Infiniti | M35 | Base Sedan 4-Door | 3.5L 3498CC V6 GAS DOHC Naturally Aspirated |
| 2007 | Infiniti | M35 | Sport Sedan 4-Door | 3.5L 3498CC V6 GAS DOHC Naturally Aspirated |
| 2007 | Infiniti | M35 | X Sedan 4-Door | 3.5L 3498CC V6 GAS DOHC Naturally Aspirated |
| 2007 | Infiniti | M45 | Base Sedan 4-Door | 4.5L 4494CC V8 GAS DOHC Naturally Aspirated |
| 2007 | Infiniti | M45 | Sport Sedan 4-Door | 4.5L 4494CC V8 GAS DOHC Naturally Aspirated |
| 2007 | Infiniti | QX56 | Base Sport Utility 4-Door | 5.6L 5552CC V8 GAS DOHC Naturally Aspirated |
| 2006 | Infiniti | FX35 | Base Sport Utility 4-Door | 3.5L 3498CC V6 GAS DOHC Naturally Aspirated |
| 2006 | Infiniti | FX45 | Base Sport Utility 4-Door | 4.5L 4494CC V8 GAS DOHC Naturally Aspirated |
| 2006 | Infiniti | G35 | Base Coupe 2-Door | 3.5L 3498CC V6 GAS DOHC Naturally Aspirated |
| 2006 | Infiniti | G35 | Base Sedan 4-Door | 3.5L 3498CC V6 GAS DOHC Naturally Aspirated |
| 2006 | Infiniti | G35 | X Sedan 4-Door | 3.5L 3498CC V6 GAS DOHC Naturally Aspirated |
| 2006 | Infiniti | M35 | Base Sedan 4-Door | 3.5L 3498CC V6 GAS DOHC Naturally Aspirated |
| 2006 | Infiniti | M35 | Sport Sedan 4-Door | 3.5L 3498CC V6 GAS DOHC Naturally Aspirated |
| 2006 | Infiniti | M35 | X Sedan 4-Door | 3.5L 3498CC V6 GAS DOHC Naturally Aspirated |
| 2006 | Infiniti | M45 | Base Sedan 4-Door | 4.5L 4494CC V8 GAS DOHC Naturally Aspirated |
| 2006 | Infiniti | M45 | Sport Sedan 4-Door | 4.5L 4494CC V8 GAS DOHC Naturally Aspirated |
| 2006 | Infiniti | Q45 | Base Sedan 4-Door | 4.5L 4494CC V8 GAS DOHC Naturally Aspirated |
| 2006 | Infiniti | Q45 | Premium TA Sedan 4-Door | 4.5L 4494CC V8 GAS DOHC Naturally Aspirated |
| 2006 | Infiniti | Q45 | TA Sedan 4-Door | 4.5L 4494CC V8 GAS DOHC Naturally Aspirated |
| 2006 | Infiniti | QX56 | Base Sport Utility 4-Door | 5.6L 5552CC V8 GAS DOHC Naturally Aspirated |
| 2005 | Infiniti | FX35 | Base Sport Utility 4-Door | 3.5L 3498CC V6 GAS DOHC Naturally Aspirated |
| 2005 | Infiniti | FX45 | Base Sport Utility 4-Door | 4.5L 4500CC V8 GAS DOHC Naturally Aspirated |
| 2005 | Infiniti | G35 | Base Coupe 2-Door | 3.5L 3498CC V6 GAS DOHC Naturally Aspirated |
| 2005 | Infiniti | G35 | Base Sedan 4-Door | 3.5L 3498CC V6 GAS DOHC Naturally Aspirated |
| 2005 | Infiniti | G35 | X Sedan 4-Door | 3.5L 3498CC V6 GAS DOHC Naturally Aspirated |
| 2005 | Infiniti | Q45 | Base Sedan 4-Door | 4.5L 4494CC V8 GAS DOHC Naturally Aspirated |
| 2005 | Infiniti | Q45 | Convenience Sedan 4-Door | 4.5L 4494CC V8 GAS DOHC Naturally Aspirated |
| 2005 | Infiniti | Q45 | Premium Sedan 4-Door | 4.5L 4494CC V8 GAS DOHC Naturally Aspirated |
| 2005 | Infiniti | QX56 | Base Sport Utility 4-Door | 5.6L 5552CC V8 GAS DOHC Naturally Aspirated |
| 2004 | Infiniti | FX35 | Base Sport Utility 4-Door | 3.5L 3498CC V6 GAS DOHC Naturally Aspirated |
| 2004 | Infiniti | FX45 | Base Sport Utility 4-Door | 4.5L 4500CC V8 GAS DOHC Naturally Aspirated |
| 2004 | Infiniti | G35 | Base Coupe 2-Door | 3.5L 3498CC V6 GAS DOHC Naturally Aspirated |
| 2004 | Infiniti | G35 | Base Sedan 4-Door | 3.5L 3498CC V6 GAS DOHC Naturally Aspirated |
| 2004 | Infiniti | G35 | X Sedan 4-Door | 3.5L 3498CC V6 GAS DOHC Naturally Aspirated |
| 2004 | Infiniti | I35 | Base Sedan 4-Door | 3.5L 3498CC V6 GAS DOHC Naturally Aspirated |
| 2004 | Infiniti | M45 | Base Sedan 4-Door | 4.5L 4500CC V8 GAS DOHC Naturally Aspirated |
| 2004 | Infiniti | Q45 | Base Sedan 4-Door | 4.5L 4494CC V8 GAS DOHC Naturally Aspirated |
| 2004 | Infiniti | Q45 | Convenience Sedan 4-Door | 4.5L 4494CC V8 GAS DOHC Naturally Aspirated |
| 2004 | Infiniti | Q45 | Premium Sedan 4-Door | 4.5L 4494CC V8 GAS DOHC Naturally Aspirated |
| 2004 | Infiniti | QX56 | Base Sport Utility 4-Door | 5.6L 5552CC V8 GAS DOHC Naturally Aspirated |
| 2003 | Infiniti | FX35 | Base Sport Utility 4-Door | 3.5L 3498CC V6 GAS DOHC Naturally Aspirated |
| 2003 | Infiniti | FX45 | Base Sport Utility 4-Door | 4.5L 4500CC V8 GAS DOHC Naturally Aspirated |
| 2003 | Infiniti | G35 | Base Coupe 2-Door | 3.5L 3498CC V6 GAS DOHC Naturally Aspirated |
| 2003 | Infiniti | G35 | Base Sedan 4-Door | 3.5L 3498CC V6 GAS DOHC Naturally Aspirated |
| 2003 | Infiniti | I35 | Base Sedan 4-Door | 3.5L 3498CC V6 GAS DOHC Naturally Aspirated |
| 2003 | Infiniti | M45 | Base Sedan 4-Door | 4.5L 4500CC V8 GAS DOHC Naturally Aspirated |
| 2003 | Infiniti | Q45 | Base Sedan 4-Door | 4.5L 4494CC V8 GAS DOHC Naturally Aspirated |
| 2003 | Infiniti | Q45 | Convenience Sedan 4-Door | 4.5L 4494CC V8 GAS DOHC Naturally Aspirated |
| 2003 | Infiniti | Q45 | Premium Sedan 4-Door | 4.5L 4494CC V8 GAS DOHC Naturally Aspirated |
| 2003 | Infiniti | QX4 | Base Sport Utility 4-Door | 3.5L 3498CC V6 GAS DOHC Naturally Aspirated |
| 2002 | Infiniti | G20 | Base Sedan 4-Door | 2.0L 2000CC l4 GAS DOHC Naturally Aspirated |
| 2002 | Infiniti | G20 | T Sedan 4-Door | 2.0L 2000CC l4 GAS DOHC Naturally Aspirated |
| 2002 | Infiniti | I35 | Base Sedan 4-Door | 3.5L 3498CC V6 GAS DOHC Naturally Aspirated |
| 2002 | Infiniti | Q45 | Base Sedan 4-Door | 4.5L 4494CC V8 GAS DOHC Naturally Aspirated |
| 2002 | Infiniti | Q45 | Premium Sedan 4-Door | 4.5L 4494CC V8 GAS DOHC Naturally Aspirated |
| 2002 | Infiniti | QX4 | Base Sport Utility 4-Door | 3.5L 3498CC V6 GAS DOHC Naturally Aspirated |
| 2001 | Infiniti | G20 | Base Sedan 4-Door | 2.0L 2000CC l4 GAS DOHC Naturally Aspirated |
| 2001 | Infiniti | G20 | T Sedan 4-Door | 2.0L 2000CC l4 GAS DOHC Naturally Aspirated |
| 2001 | Infiniti | I30 | Base Sedan 4-Door | 3.0L 2988CC 182Cu. In. V6 GAS DOHC Naturally Aspirated |
| 2001 | Infiniti | I30 | T Sedan 4-Door | 3.0L 2988CC 182Cu. In. V6 GAS DOHC Naturally Aspirated |
| 2001 | Infiniti | Q45 | Base Sedan 4-Door | 4.1L 4130CC V8 GAS DOHC Naturally Aspirated |
| 2001 | Infiniti | Q45 | T Sedan 4-Door | 4.1L 4130CC V8 GAS DOHC Naturally Aspirated |
| 2001 | Infiniti | QX4 | Base Sport Utility 4-Door | 3.5L 3498CC V6 GAS DOHC Naturally Aspirated |
| 2000 | Infiniti | G20 | Base Sedan 4-Door | 2.0L 2000CC l4 GAS DOHC Naturally Aspirated |
| 2000 | Infiniti | G20 | T Sedan 4-Door | 2.0L 2000CC l4 GAS DOHC Naturally Aspirated |
| 2000 | Infiniti | I30 | Base Sedan 4-Door | 3.0L 2988CC 182Cu. In. V6 GAS DOHC Naturally Aspirated |
| 2000 | Infiniti | I30 | T Sedan 4-Door | 3.0L 2988CC 182Cu. In. V6 GAS DOHC Naturally Aspirated |
| 2000 | Infiniti | Q45 | Anniversary Edition Sedan 4-Door | 4.1L 4130CC V8 GAS DOHC Naturally Aspirated |
| 2000 | Infiniti | Q45 | Base Sedan 4-Door | 4.1L 4130CC V8 GAS DOHC Naturally Aspirated |
| 2000 | Infiniti | Q45 | T Sedan 4-Door | 4.1L 4130CC V8 GAS DOHC Naturally Aspirated |
| 2000 | Infiniti | QX4 | Base Sport Utility 4-Door | 3.3L 3275CC V6 GAS SOHC Naturally Aspirated |
| 1999 | Infiniti | G20 | Base Sedan 4-Door | 2.0L 2000CC l4 GAS DOHC Naturally Aspirated |
| 1999 | Infiniti | G20 | T Sedan 4-Door | 2.0L 2000CC l4 GAS DOHC Naturally Aspirated |
| 1999 | Infiniti | I30 | Base Sedan 4-Door | 3.0L 2988CC 182Cu. In. V6 GAS DOHC Naturally Aspirated |
| 1999 | Infiniti | I30 | T Sedan 4-Door | 3.0L 2988CC 182Cu. In. V6 GAS DOHC Naturally Aspirated |
| 1999 | Infiniti | Q45 | Base Sedan 4-Door | 4.1L 4130CC V8 GAS DOHC Naturally Aspirated |
| 1999 | Infiniti | Q45 | T Sedan 4-Door | 4.1L 4130CC V8 GAS DOHC Naturally Aspirated |
| 1999 | Infiniti | QX4 | Base Sport Utility 4-Door | 3.3L 3275CC V6 GAS SOHC Naturally Aspirated |
| 1998 | Infiniti | I30 | Base Sedan 4-Door | 3.0L 2988CC 182Cu. In. V6 GAS DOHC Naturally Aspirated |
| 1998 | Infiniti | I30 | T Sedan 4-Door | 3.0L 2988CC 182Cu. In. V6 GAS DOHC Naturally Aspirated |
| 1998 | Infiniti | Q45 | Base Sedan 4-Door | 4.1L 4130CC V8 GAS DOHC Naturally Aspirated |
| 1998 | Infiniti | Q45 | T Sedan 4-Door | 4.1L 4130CC V8 GAS DOHC Naturally Aspirated |
| 1998 | Infiniti | QX4 | Base Sport Utility 4-Door | 3.3L 3275CC V6 GAS SOHC Naturally Aspirated |
| 1997 | Infiniti | I30 | Base Sedan 4-Door | 3.0L 2988CC 182Cu. In. V6 GAS DOHC Naturally Aspirated |
| 1997 | Infiniti | I30 | T Sedan 4-Door | 3.0L 2988CC 182Cu. In. V6 GAS DOHC Naturally Aspirated |
| 1997 | Infiniti | J30 | Base Sedan 4-Door | 3.0L 2960CC 181Cu. In. V6 GAS DOHC Naturally Aspirated |
| 1997 | Infiniti | J30 | T Sedan 4-Door | 3.0L 2960CC 181Cu. In. V6 GAS DOHC Naturally Aspirated |
| 1997 | Infiniti | Q45 | Base Sedan 4-Door | 4.1L 4130CC V8 GAS DOHC Naturally Aspirated |
| 1997 | Infiniti | Q45 | T Sedan 4-Door | 4.1L 4130CC V8 GAS DOHC Naturally Aspirated |
| 1997 | Infiniti | QX4 | Base Sport Utility 4-Door | 3.3L 3275CC V6 GAS SOHC Naturally Aspirated |
| 1996 | Infiniti | G20 | Base Sedan 4-Door | 2.0L 1998CC 122Cu. In. l4 GAS DOHC Naturally Aspirated |
| 1996 | Infiniti | G20 | T Sedan 4-Door | 2.0L 1998CC 122Cu. In. l4 GAS DOHC Naturally Aspirated |
| 1996 | Infiniti | I30 | Base Sedan 4-Door | 3.0L 2988CC 182Cu. In. V6 GAS DOHC Naturally Aspirated |
| 1996 | Infiniti | I30 | T Sedan 4-Door | 3.0L 2988CC 182Cu. In. V6 GAS DOHC Naturally Aspirated |
| 1996 | Infiniti | J30 | Base Sedan 4-Door | 3.0L 2960CC 181Cu. In. V6 GAS DOHC Naturally Aspirated |
| 1996 | Infiniti | J30 | T Sedan 4-Door | 3.0L 2960CC 181Cu. In. V6 GAS DOHC Naturally Aspirated |
| 1996 | Infiniti | Q45 | A Sedan 4-Door | 4.5L 4494CC V8 GAS DOHC Naturally Aspirated |
| 1996 | Infiniti | Q45 | Base Sedan 4-Door | 4.5L 4494CC V8 GAS DOHC Naturally Aspirated |
| 1996 | Infiniti | Q45 | T Sedan 4-Door | 4.5L 4494CC V8 GAS DOHC Naturally Aspirated |
| 1995 | Infiniti | G20 | Base Sedan 4-Door | 2.0L 1998CC 122Cu. In. l4 GAS DOHC Naturally Aspirated |
| 1995 | Infiniti | G20 | T Sedan 4-Door | 2.0L 1998CC 122Cu. In. l4 GAS DOHC Naturally Aspirated |
| 1995 | Infiniti | J30 | Base Sedan 4-Door | 3.0L 2960CC 181Cu. In. V6 GAS DOHC Naturally Aspirated |
| 1995 | Infiniti | J30 | T Sedan 4-Door | 3.0L 2960CC 181Cu. In. V6 GAS DOHC Naturally Aspirated |
| 1995 | Infiniti | Q45 | A Sedan 4-Door | 4.5L 4494CC V8 GAS DOHC Naturally Aspirated |
| 1995 | Infiniti | Q45 | Base Sedan 4-Door | 4.5L 4494CC V8 GAS DOHC Naturally Aspirated |
| 1995 | Infiniti | Q45 | T Sedan 4-Door | 4.5L 4494CC V8 GAS DOHC Naturally Aspirated |
| 1994 | Infiniti | G20 | Base Sedan 4-Door | 2.0L 1998CC 122Cu. In. l4 GAS DOHC Naturally Aspirated |
| 1994 | Infiniti | G20 | T Sedan 4-Door | 2.0L 1998CC 122Cu. In. l4 GAS DOHC Naturally Aspirated |
| 1994 | Infiniti | J30 | Base Sedan 4-Door | 3.0L 2960CC 181Cu. In. V6 GAS DOHC Naturally Aspirated |
| 1994 | Infiniti | J30 | T Sedan 4-Door | 3.0L 2960CC 181Cu. In. V6 GAS DOHC Naturally Aspirated |
| 1994 | Infiniti | Q45 | A Sedan 4-Door | 4.5L 4494CC V8 GAS DOHC Naturally Aspirated |
| 1994 | Infiniti | Q45 | Base Sedan 4-Door | 4.5L 4494CC V8 GAS DOHC Naturally Aspirated |
| 1994 | Infiniti | Q45 | T Sedan 4-Door | 4.5L 4494CC V8 GAS DOHC Naturally Aspirated |
| 1993 | Infiniti | G20 | Base Sedan 4-Door | 2.0L 1998CC 122Cu. In. l4 GAS DOHC Naturally Aspirated |
| 1993 | Infiniti | J30 | Base Sedan 4-Door | 3.0L 2960CC 181Cu. In. V6 GAS DOHC Naturally Aspirated |
| 1993 | Infiniti | J30 | T Sedan 4-Door | 3.0L 2960CC 181Cu. In. V6 GAS DOHC Naturally Aspirated |
| 1993 | Infiniti | Q45 | A Sedan 4-Door | 4.5L 4494CC V8 GAS DOHC Naturally Aspirated |
| 1993 | Infiniti | Q45 | Base Sedan 4-Door | 4.5L 4494CC V8 GAS DOHC Naturally Aspirated |
| 1992 | Infiniti | G20 | Base Sedan 4-Door | 2.0L 1998CC 122Cu. In. l4 GAS DOHC Naturally Aspirated |
| 1992 | Infiniti | M30 | Base Convertible 2-Door | 3.0L 2960CC 181Cu. In. V6 GAS SOHC Naturally Aspirated |
| 1992 | Infiniti | M30 | Base Coupe 2-Door | 3.0L 2960CC 181Cu. In. V6 GAS SOHC Naturally Aspirated |
| 1992 | Infiniti | Q45 | A Sedan 4-Door | 4.5L 4494CC V8 GAS DOHC Naturally Aspirated |
| 1992 | Infiniti | Q45 | Base Sedan 4-Door | 4.5L 4494CC V8 GAS DOHC Naturally Aspirated |
| 1991 | Infiniti | G20 | Base Sedan 4-Door | 2.0L 1998CC 122Cu. In. l4 GAS DOHC Naturally Aspirated |
| 1991 | Infiniti | M30 | Base Convertible 2-Door | 3.0L 2960CC 181Cu. In. V6 GAS SOHC Naturally Aspirated |
| 1991 | Infiniti | M30 | Base Coupe 2-Door | 3.0L 2960CC 181Cu. In. V6 GAS SOHC Naturally Aspirated |
| 1991 | Infiniti | Q45 | A Sedan 4-Door | 4.5L 4494CC V8 GAS DOHC Naturally Aspirated |
| 1991 | Infiniti | Q45 | Base Sedan 4-Door | 4.5L 4494CC V8 GAS DOHC Naturally Aspirated |
| 1990 | Infiniti | M30 | Base Coupe 2-Door | 3.0L 2960CC 181Cu. In. V6 GAS SOHC Naturally Aspirated |
| 1990 | Infiniti | Q45 | Base Sedan 4-Door | 4.5L 4494CC V8 GAS DOHC Naturally Aspirated |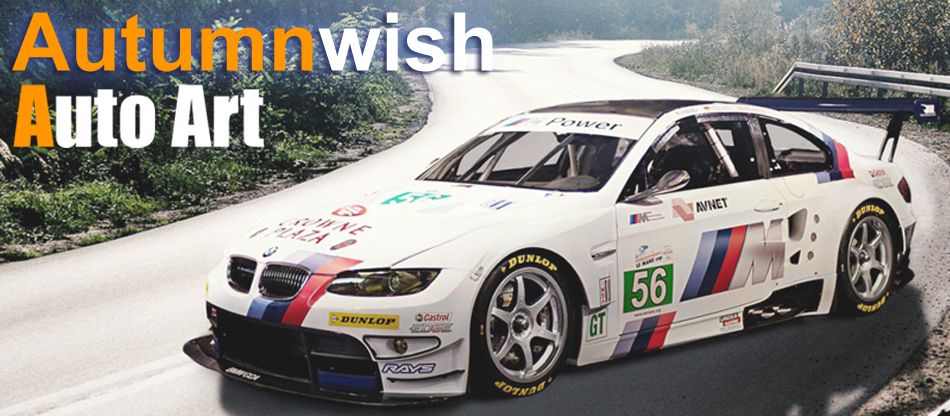 P

roduction Description:


W

e

do our best to describe the product, please make sure you read the description and all the photos below before purchase. If you have any questions, please feel free to contact us.




Set Of 20 Close End Lug Nut with Key
PACKAGE INCLUDES:
1 x Set of 20 lug nuts and key
FEATURES:
Brand new & never been used

Made of high quality steel

M12x1.25mm thread pitch, 1.3" length

Conical seat
Direct replacement upgrade part, easy to install

INSTALLATION:
Installation instruction manual NOT included
Professional installation is strongly recommended.
Product Pictures

Share