Mazda Mitsubishi M12 X 1.5 mm Neo Chrome Red Closed End Steel Lug Nuts Set
Regular price
Sale price
$59.99
Unit price
per
Sale
Sold out
Compatible Vehicles
| Year | Make | Model | Trim | Engine |
| --- | --- | --- | --- | --- |
| 2017 | Mitsubishi | i-MiEV | ES Hatchback 4-Door | ELECTRIC |
| 2017 | Mitsubishi | Mirage | ES Hatchback 4-Door | 1.2L 1193CC 73Cu. In. l3 GAS DOHC Naturally Aspirated |
| 2017 | Mitsubishi | Mirage | GT Hatchback 4-Door | 1.2L 1193CC 73Cu. In. l3 GAS DOHC Naturally Aspirated |
| 2017 | Mitsubishi | Mirage | SE Hatchback 4-Door | 1.2L 1193CC 73Cu. In. l3 GAS DOHC Naturally Aspirated |
| 2017 | Mitsubishi | Mirage G4 | ES Sedan 4-Door | 1.2L 1193CC 73Cu. In. l3 GAS DOHC Naturally Aspirated |
| 2017 | Mitsubishi | Mirage G4 | SE Sedan 4-Door | 1.2L 1193CC 73Cu. In. l3 GAS DOHC Naturally Aspirated |
| 2016 | Mazda | 2 | i Grand Touring Hatchback 4-Door | 1.5L 1496CC 91Cu. In. l4 GAS DOHC Naturally Aspirated |
| 2016 | Mazda | 2 | i Hatchback 4-Door | 1.5L 1496CC 91Cu. In. l4 GAS DOHC Naturally Aspirated |
| 2016 | Mazda | 2 | I Touring Hatchback 4-Door | 1.5L 1496CC 91Cu. In. l4 GAS DOHC Naturally Aspirated |
| 2016 | Mazda | 3 | G Sedan 4-Door | 2.0L 1998CC 122Cu. In. l4 GAS DOHC Naturally Aspirated |
| 2016 | Mazda | 3 | GS Sedan 4-Door | 2.0L 1998CC 122Cu. In. l4 GAS DOHC Naturally Aspirated |
| 2016 | Mazda | 3 | GT Sedan 4-Door | 2.5L 2488CC 152Cu. In. l4 GAS DOHC Naturally Aspirated |
| 2016 | Mazda | 3 | GX Sedan 4-Door | 2.0L 1998CC 122Cu. In. l4 GAS DOHC Naturally Aspirated |
| 2016 | Mazda | 3 | i Grand Touring Hatchback 4-Door | 2.0L 1998CC 122Cu. In. l4 GAS DOHC Naturally Aspirated |
| 2016 | Mazda | 3 | i Grand Touring Sedan 4-Door | 2.0L 1998CC 122Cu. In. l4 GAS DOHC Naturally Aspirated |
| 2016 | Mazda | 3 | i Sedan 4-Door | 2.0L 1998CC 122Cu. In. l4 GAS DOHC Naturally Aspirated |
| 2016 | Mazda | 3 | I Sport Hatchback 4-Door | 2.0L 1998CC 122Cu. In. l4 GAS DOHC Naturally Aspirated |
| 2016 | Mazda | 3 | I Sport Sedan 4-Door | 2.0L 1998CC 122Cu. In. l4 GAS DOHC Naturally Aspirated |
| 2016 | Mazda | 3 | I Touring Hatchback 4-Door | 2.0L 1998CC 122Cu. In. l4 GAS DOHC Naturally Aspirated |
| 2016 | Mazda | 3 | I Touring Sedan 4-Door | 2.0L 1998CC 122Cu. In. l4 GAS DOHC Naturally Aspirated |
| 2016 | Mazda | 3 | s Grand Touring Hatchback 4-Door | 2.5L 2488CC 152Cu. In. l4 GAS DOHC Naturally Aspirated |
| 2016 | Mazda | 3 | s Grand Touring Sedan 4-Door | 2.5L 2488CC 152Cu. In. l4 GAS DOHC Naturally Aspirated |
| 2016 | Mazda | 3 | s Touring Hatchback 4-Door | 2.5L 2488CC 152Cu. In. l4 GAS DOHC Naturally Aspirated |
| 2016 | Mazda | 3 | s Touring Sedan 4-Door | 2.5L 2488CC 152Cu. In. l4 GAS DOHC Naturally Aspirated |
| 2016 | Mazda | 3 Sport | GS Hatchback 4-Door | 2.0L 1998CC 122Cu. In. l4 GAS DOHC Naturally Aspirated |
| 2016 | Mazda | 3 Sport | GT Hatchback 4-Door | 2.5L 2488CC 152Cu. In. l4 GAS DOHC Naturally Aspirated |
| 2016 | Mazda | 3 Sport | GX Hatchback 4-Door | 2.0L 1998CC 122Cu. In. l4 GAS DOHC Naturally Aspirated |
| 2016 | Mazda | 6 | Grand Touring Sedan 4-Door | 2.5L 2488CC 152Cu. In. l4 GAS DOHC Naturally Aspirated |
| 2016 | Mazda | 6 | GS Sedan 4-Door | 2.5L 2488CC 152Cu. In. l4 GAS DOHC Naturally Aspirated |
| 2016 | Mazda | 6 | GT Sedan 4-Door | 2.5L 2488CC 152Cu. In. l4 GAS DOHC Naturally Aspirated |
| 2016 | Mazda | 6 | GX Sedan 4-Door | 2.5L 2488CC 152Cu. In. l4 GAS DOHC Naturally Aspirated |
| 2016 | Mazda | 6 | Sport Sedan 4-Door | 2.5L 2488CC 152Cu. In. l4 GAS DOHC Naturally Aspirated |
| 2016 | Mazda | 6 | Touring Sedan 4-Door | 2.5L 2488CC 152Cu. In. l4 GAS DOHC Naturally Aspirated |
| 2016 | Mazda | CX-3 | Grand Touring Sport Utility 4-Door | 2.0L 1998CC 122Cu. In. l4 GAS DOHC Naturally Aspirated |
| 2016 | Mazda | CX-3 | GS Sport Utility 4-Door | 2.0L 1998CC 122Cu. In. l4 GAS DOHC Naturally Aspirated |
| 2016 | Mazda | CX-3 | GT Sport Utility 4-Door | 2.0L 1998CC 122Cu. In. l4 GAS DOHC Naturally Aspirated |
| 2016 | Mazda | CX-3 | GX Sport Utility 4-Door | 2.0L 1998CC 122Cu. In. l4 GAS DOHC Naturally Aspirated |
| 2016 | Mazda | CX-3 | Sport Sport Utility 4-Door | 2.0L 1998CC 122Cu. In. l4 GAS DOHC Naturally Aspirated |
| 2016 | Mazda | CX-3 | Touring Sport Utility 4-Door | 2.0L 1998CC 122Cu. In. l4 GAS DOHC Naturally Aspirated |
| 2016 | Mazda | CX-5 | Grand Touring Sport Utility 4-Door | 2.5L 2488CC 152Cu. In. l4 GAS DOHC Naturally Aspirated |
| 2016 | Mazda | CX-5 | GS Sport Utility 4-Door | 2.5L 2488CC 152Cu. In. l4 GAS DOHC Naturally Aspirated |
| 2016 | Mazda | CX-5 | GT Sport Utility 4-Door | 2.5L 2488CC 152Cu. In. l4 GAS DOHC Naturally Aspirated |
| 2016 | Mazda | CX-5 | GX Sport Utility 4-Door | 2.0L 1998CC 122Cu. In. l4 GAS DOHC Naturally Aspirated |
| 2016 | Mazda | CX-5 | i Sport Utility 4-Door | 2.0L 1998CC 122Cu. In. l4 GAS DOHC Naturally Aspirated |
| 2016 | Mazda | CX-5 | Sport Sport Utility 4-Door | 2.0L 1998CC 122Cu. In. l4 GAS DOHC Naturally Aspirated |
| 2016 | Mazda | CX-5 | Sport Sport Utility 4-Door | 2.5L 2488CC 152Cu. In. l4 GAS DOHC Naturally Aspirated |
| 2016 | Mazda | CX-5 | Touring Sport Utility 4-Door | 2.5L 2488CC 152Cu. In. l4 GAS DOHC Naturally Aspirated |
| 2016 | Mazda | CX-9 | Grand Touring Sport Utility 4-Door | 2.5L 2488CC 152Cu. In. l4 GAS DOHC Turbocharged |
| 2016 | Mazda | CX-9 | Signature Sport Utility 4-Door | 2.5L 2488CC 152Cu. In. l4 GAS DOHC Turbocharged |
| 2016 | Mazda | CX-9 | Sport Sport Utility 4-Door | 2.5L 2488CC 152Cu. In. l4 GAS DOHC Turbocharged |
| 2016 | Mazda | CX-9 | Touring Sport Utility 4-Door | 2.5L 2488CC 152Cu. In. l4 GAS DOHC Turbocharged |
| 2016 | Mazda | MX-5 | I Sport Convertible 2-Door | 2.0L 1998CC 122Cu. In. l4 GAS DOHC Naturally Aspirated |
| 2016 | Mazda | MX-5 Miata | Club Convertible 2-Door | 2.0L 1998CC 122Cu. In. l4 GAS DOHC Naturally Aspirated |
| 2016 | Mazda | MX-5 Miata | Grand Touring Convertible 2-Door | 2.0L 1998CC 122Cu. In. l4 GAS DOHC Naturally Aspirated |
| 2016 | Mazda | MX-5 Miata | GS Convertible 2-Door | 2.0L 1998CC 122Cu. In. l4 GAS DOHC Naturally Aspirated |
| 2016 | Mazda | MX-5 Miata | GT Convertible 2-Door | 2.0L 1998CC 122Cu. In. l4 GAS DOHC Naturally Aspirated |
| 2016 | Mazda | MX-5 Miata | GX Convertible 2-Door | 2.0L 1998CC 122Cu. In. l4 GAS DOHC Naturally Aspirated |
| 2016 | Mazda | MX-5 Miata | Sport Convertible 2-Door | 2.0L 1998CC 122Cu. In. l4 GAS DOHC Naturally Aspirated |
| 2016 | Mitsubishi | i-MiEV | ES Hatchback 4-Door | ELECTRIC |
| 2016 | Mitsubishi | L200 | Base Crew Cab Pickup 4-Door | 2.5L 2477CC 151Cu. In. l4 DIESEL DOHC Turbocharged |
| 2016 | Mitsubishi | Lancer | DE Sedan 4-Door | 2.0L 1998CC 122Cu. In. l4 GAS DOHC Naturally Aspirated |
| 2016 | Mitsubishi | Lancer | ES Sedan 4-Door | 2.0L 1998CC 122Cu. In. l4 GAS DOHC Naturally Aspirated |
| 2016 | Mitsubishi | Lancer | ES Sedan 4-Door | 2.4L 2360CC 144Cu. In. l4 GAS DOHC Naturally Aspirated |
| 2016 | Mitsubishi | Lancer | GT Sedan 4-Door | 2.4L 2360CC 144Cu. In. l4 GAS DOHC Naturally Aspirated |
| 2016 | Mitsubishi | Lancer | GTS Sedan 4-Door | 2.4L 2360CC 144Cu. In. l4 GAS DOHC Naturally Aspirated |
| 2016 | Mitsubishi | Lancer | SE Limited Edition Sedan 4-Door | 2.0L 1998CC 122Cu. In. l4 GAS DOHC Naturally Aspirated |
| 2016 | Mitsubishi | Lancer | SE Limited Edition Sedan 4-Door | 2.4L 2360CC 144Cu. In. l4 GAS DOHC Naturally Aspirated |
| 2016 | Mitsubishi | Lancer | SE Sedan 4-Door | 2.4L 2360CC 144Cu. In. l4 GAS DOHC Naturally Aspirated |
| 2016 | Mitsubishi | Lancer | SEL Sedan 4-Door | 2.4L 2360CC 144Cu. In. l4 GAS DOHC Naturally Aspirated |
| 2016 | Mitsubishi | Mirage | GLS Hatchback 4-Door | 1.2L 1193CC 73Cu. In. l3 GAS DOHC Naturally Aspirated |
| 2016 | Mitsubishi | Mirage | GLX Hatchback 4-Door | 1.2L 1193CC 73Cu. In. l3 GAS DOHC Naturally Aspirated |
| 2016 | Mitsubishi | Montero | Limited Sport Utility 4-Door | 3.8L 3828CC 234Cu. In. V6 GAS SOHC Naturally Aspirated |
| 2016 | Mitsubishi | Outlander | ES Sport Utility 4-Door | 2.4L 2360CC 144Cu. In. l4 GAS SOHC Naturally Aspirated |
| 2016 | Mitsubishi | Outlander | GT Sport Utility 4-Door | 3.0L 2998CC 182Cu. In. V6 GAS SOHC Naturally Aspirated |
| 2016 | Mitsubishi | Outlander | Limited Sport Utility 4-Door | 2.4L 2360CC 144Cu. In. l4 GAS SOHC Naturally Aspirated |
| 2016 | Mitsubishi | Outlander | SE Sport Utility 4-Door | 2.4L 2360CC 144Cu. In. l4 GAS SOHC Naturally Aspirated |
| 2016 | Mitsubishi | Outlander | SEL Sport Utility 4-Door | 2.4L 2360CC 144Cu. In. l4 GAS SOHC Naturally Aspirated |
| 2016 | Mitsubishi | Outlander Sport | ES Sport Utility 4-Door | 2.0L 1998CC 122Cu. In. l4 GAS DOHC Naturally Aspirated |
| 2016 | Mitsubishi | Outlander Sport | ES Sport Utility 4-Door | 2.4L 2360CC 144Cu. In. l4 GAS DOHC Naturally Aspirated |
| 2016 | Mitsubishi | Outlander Sport | GT Sport Utility 4-Door | 2.4L 2360CC 144Cu. In. l4 GAS DOHC Naturally Aspirated |
| 2016 | Mitsubishi | Outlander Sport | SE Sport Utility 4-Door | 2.4L 2360CC 144Cu. In. l4 GAS DOHC Naturally Aspirated |
| 2016 | Mitsubishi | Outlander Sport | SEL Sport Utility 4-Door | 2.4L 2360CC 144Cu. In. l4 GAS DOHC Naturally Aspirated |
| 2015 | Mazda | 2 | Sport Hatchback 4-Door | 1.5L 1498CC 91Cu. In. l4 GAS DOHC Naturally Aspirated |
| 2015 | Mazda | 2 | Touring Hatchback 4-Door | 1.5L 1498CC 91Cu. In. l4 GAS DOHC Naturally Aspirated |
| 2015 | Mazda | 3 | GS Sedan 4-Door | 2.0L 1998CC 122Cu. In. l4 GAS DOHC Naturally Aspirated |
| 2015 | Mazda | 3 | GT Sedan 4-Door | 2.5L 2488CC 152Cu. In. l4 GAS DOHC Naturally Aspirated |
| 2015 | Mazda | 3 | GX Sedan 4-Door | 2.0L 1998CC 122Cu. In. l4 GAS DOHC Naturally Aspirated |
| 2015 | Mazda | 3 | i Grand Touring Hatchback 4-Door | 2.0L 1998CC 122Cu. In. l4 GAS DOHC Naturally Aspirated |
| 2015 | Mazda | 3 | i Grand Touring Sedan 4-Door | 2.0L 1998CC 122Cu. In. l4 GAS DOHC Naturally Aspirated |
| 2015 | Mazda | 3 | i Sedan 4-Door | 2.0L 1998CC 122Cu. In. l4 GAS DOHC Naturally Aspirated |
| 2015 | Mazda | 3 | I Sport Hatchback 4-Door | 2.0L 1998CC 122Cu. In. l4 GAS DOHC Naturally Aspirated |
| 2015 | Mazda | 3 | I Sport Sedan 4-Door | 2.0L 1998CC 122Cu. In. l4 GAS DOHC Naturally Aspirated |
| 2015 | Mazda | 3 | i SV Sedan 4-Door | 2.0L 1998CC 122Cu. In. l4 GAS DOHC Naturally Aspirated |
| 2015 | Mazda | 3 | I Touring Hatchback 4-Door | 2.0L 1998CC 122Cu. In. l4 GAS DOHC Naturally Aspirated |
| 2015 | Mazda | 3 | I Touring Sedan 4-Door | 2.0L 1998CC 122Cu. In. l4 GAS DOHC Naturally Aspirated |
| 2015 | Mazda | 3 | s Grand Touring Hatchback 4-Door | 2.5L 2488CC 152Cu. In. l4 GAS DOHC Naturally Aspirated |
| 2015 | Mazda | 3 | s Grand Touring Sedan 4-Door | 2.5L 2488CC 152Cu. In. l4 GAS DOHC Naturally Aspirated |
| 2015 | Mazda | 3 | s Touring Hatchback 4-Door | 2.5L 2488CC 152Cu. In. l4 GAS DOHC Naturally Aspirated |
| 2015 | Mazda | 3 | s Touring Sedan 4-Door | 2.5L 2488CC 152Cu. In. l4 GAS DOHC Naturally Aspirated |
| 2015 | Mazda | 3 Sport | GS Hatchback 4-Door | 2.0L 1998CC 122Cu. In. l4 GAS DOHC Naturally Aspirated |
| 2015 | Mazda | 3 Sport | GT Hatchback 4-Door | 2.5L 2488CC 152Cu. In. l4 GAS DOHC Naturally Aspirated |
| 2015 | Mazda | 3 Sport | GX Hatchback 4-Door | 2.0L 1998CC 122Cu. In. l4 GAS DOHC Naturally Aspirated |
| 2015 | Mazda | 5 | Grand Touring Mini Passenger Van 4-Door | 2.5L 2488CC 152Cu. In. l4 GAS DOHC Naturally Aspirated |
| 2015 | Mazda | 5 | GS Mini Passenger Van 4-Door | 2.5L 2488CC 152Cu. In. l4 GAS DOHC Naturally Aspirated |
| 2015 | Mazda | 5 | GT Mini Passenger Van 4-Door | 2.5L 2488CC 152Cu. In. l4 GAS DOHC Naturally Aspirated |
| 2015 | Mazda | 5 | Sport Mini Passenger Van 4-Door | 2.5L 2488CC 152Cu. In. l4 GAS DOHC Naturally Aspirated |
| 2015 | Mazda | 5 | Touring Mini Passenger Van 4-Door | 2.5L 2488CC 152Cu. In. l4 GAS DOHC Naturally Aspirated |
| 2015 | Mazda | 6 | Grand Touring Sedan 4-Door | 2.5L 2488CC 152Cu. In. l4 GAS DOHC Naturally Aspirated |
| 2015 | Mazda | 6 | GS Sedan 4-Door | 2.5L 2488CC 152Cu. In. l4 GAS DOHC Naturally Aspirated |
| 2015 | Mazda | 6 | GT Sedan 4-Door | 2.5L 2488CC 152Cu. In. l4 GAS DOHC Naturally Aspirated |
| 2015 | Mazda | 6 | GX Sedan 4-Door | 2.5L 2488CC 152Cu. In. l4 GAS DOHC Naturally Aspirated |
| 2015 | Mazda | 6 | Sport Sedan 4-Door | 2.5L 2488CC 152Cu. In. l4 GAS DOHC Naturally Aspirated |
| 2015 | Mazda | 6 | Touring Sedan 4-Door | 2.5L 2488CC 152Cu. In. l4 GAS DOHC Naturally Aspirated |
| 2015 | Mazda | CX-5 | Grand Touring Sport Utility 4-Door | 2.5L 2488CC 152Cu. In. l4 GAS DOHC Naturally Aspirated |
| 2015 | Mazda | CX-5 | GS Sport Utility 4-Door | 2.5L 2488CC 152Cu. In. l4 GAS DOHC Naturally Aspirated |
| 2015 | Mazda | CX-5 | GT Sport Utility 4-Door | 2.5L 2488CC 152Cu. In. l4 GAS DOHC Naturally Aspirated |
| 2015 | Mazda | CX-5 | GX Sport Utility 4-Door | 2.0L 1998CC 122Cu. In. l4 GAS DOHC Naturally Aspirated |
| 2015 | Mazda | CX-5 | i Sport Utility 4-Door | 2.0L 1998CC 122Cu. In. l4 GAS DOHC Naturally Aspirated |
| 2015 | Mazda | CX-5 | Sport Sport Utility 4-Door | 2.0L 1998CC 122Cu. In. l4 GAS DOHC Naturally Aspirated |
| 2015 | Mazda | CX-5 | Sport Sport Utility 4-Door | 2.5L 2488CC 152Cu. In. l4 GAS DOHC Naturally Aspirated |
| 2015 | Mazda | CX-5 | Touring Sport Utility 4-Door | 2.5L 2488CC 152Cu. In. l4 GAS DOHC Naturally Aspirated |
| 2015 | Mazda | CX-9 | Grand Touring Sport Utility 4-Door | 3.7L 3726CC 227Cu. In. V6 GAS DOHC Naturally Aspirated |
| 2015 | Mazda | CX-9 | GS Sport Utility 4-Door | 3.7L 3726CC 227Cu. In. V6 GAS DOHC Naturally Aspirated |
| 2015 | Mazda | CX-9 | GT Sport Utility 4-Door | 3.7L 3726CC 227Cu. In. V6 GAS DOHC Naturally Aspirated |
| 2015 | Mazda | CX-9 | Sport Sport Utility 4-Door | 3.7L 3726CC 227Cu. In. V6 GAS DOHC Naturally Aspirated |
| 2015 | Mazda | CX-9 | Touring Sport Utility 4-Door | 3.7L 3726CC 227Cu. In. V6 GAS DOHC Naturally Aspirated |
| 2015 | Mazda | MX-5 | Grand Touring Convertible 2-Door | 2.0L 1999CC 122Cu. In. l4 GAS DOHC Naturally Aspirated |
| 2015 | Mazda | MX-5 Miata | 25th Anniversary Edition Convertible 2-Door | 2.0L 2000CC 122Cu. In. l4 GAS DOHC Naturally Aspirated |
| 2015 | Mazda | MX-5 Miata | Club Convertible 2-Door | 2.0L 2000CC 122Cu. In. l4 GAS DOHC Naturally Aspirated |
| 2015 | Mazda | MX-5 Miata | Grand Touring Convertible 2-Door | 2.0L 2000CC 122Cu. In. l4 GAS DOHC Naturally Aspirated |
| 2015 | Mazda | MX-5 Miata | GS Convertible 2-Door | 2.0L 2000CC 122Cu. In. l4 GAS DOHC Naturally Aspirated |
| 2015 | Mazda | MX-5 Miata | GT Convertible 2-Door | 2.0L 2000CC 122Cu. In. l4 GAS DOHC Naturally Aspirated |
| 2015 | Mazda | MX-5 Miata | GX Convertible 2-Door | 2.0L 2000CC 122Cu. In. l4 GAS DOHC Naturally Aspirated |
| 2015 | Mazda | MX-5 Miata | Sport Convertible 2-Door | 2.0L 2000CC 122Cu. In. l4 GAS DOHC Naturally Aspirated |
| 2015 | Mitsubishi | ASX | ES Sport Utility 4-Door | 2.0L 1998CC 122Cu. In. l4 GAS DOHC Naturally Aspirated |
| 2015 | Mitsubishi | ASX | SE Sport Utility 4-Door | 2.0L 1998CC 122Cu. In. l4 GAS DOHC Naturally Aspirated |
| 2015 | Mitsubishi | L200 | Base Crew Cab Pickup 4-Door | 2.5L 2477CC 151Cu. In. l4 DIESEL DOHC Turbocharged |
| 2015 | Mitsubishi | Lancer | DE Sedan 4-Door | 2.0L 1998CC 122Cu. In. l4 GAS DOHC Naturally Aspirated |
| 2015 | Mitsubishi | Lancer | ES Sedan 4-Door | 2.0L 1998CC 122Cu. In. l4 GAS DOHC Naturally Aspirated |
| 2015 | Mitsubishi | Lancer | Evolution Final Edition Sedan 4-Door | 2.0L 1998CC 122Cu. In. l4 GAS DOHC Turbocharged |
| 2015 | Mitsubishi | Lancer | Evolution GSR Sedan 4-Door | 2.0L 1998CC 122Cu. In. l4 GAS DOHC Turbocharged |
| 2015 | Mitsubishi | Lancer | Evolution MR Sedan 4-Door | 2.0L 1998CC 122Cu. In. l4 GAS DOHC Turbocharged |
| 2015 | Mitsubishi | Lancer | GT Sedan 4-Door | 2.0L 1998CC 122Cu. In. l4 GAS DOHC Naturally Aspirated |
| 2015 | Mitsubishi | Lancer | GT Sedan 4-Door | 2.4L 2360CC 144Cu. In. l4 GAS DOHC Naturally Aspirated |
| 2015 | Mitsubishi | Lancer | GT Sportback Hatchback 4-Door | 2.4L 2360CC 144Cu. In. l4 GAS DOHC Naturally Aspirated |
| 2015 | Mitsubishi | Lancer | GTS Sedan 4-Door | 2.4L 2360CC 144Cu. In. l4 GAS DOHC Naturally Aspirated |
| 2015 | Mitsubishi | Lancer | Ralliart Sedan 4-Door | 2.0L 1998CC 122Cu. In. l4 GAS DOHC Turbocharged |
| 2015 | Mitsubishi | Lancer | SE Limited Edition Sedan 4-Door | 2.0L 1998CC 122Cu. In. l4 GAS DOHC Naturally Aspirated |
| 2015 | Mitsubishi | Lancer | SE Limited Edition Sedan 4-Door | 2.4L 2360CC 144Cu. In. l4 GAS DOHC Naturally Aspirated |
| 2015 | Mitsubishi | Lancer | SE Limited Edition Sportback Hatchback 4-Door | 2.0L 1998CC 122Cu. In. l4 GAS DOHC Naturally Aspirated |
| 2015 | Mitsubishi | Lancer | SE Limited Edition Sportback Hatchback 4-Door | 2.4L 2360CC 144Cu. In. l4 GAS DOHC Naturally Aspirated |
| 2015 | Mitsubishi | Lancer | SE Sedan 4-Door | 2.0L 1998CC 122Cu. In. l4 GAS DOHC Naturally Aspirated |
| 2015 | Mitsubishi | Lancer | SE Sedan 4-Door | 2.4L 2360CC 144Cu. In. l4 GAS DOHC Naturally Aspirated |
| 2015 | Mitsubishi | Lancer | SE Sportback Hatchback 4-Door | 2.0L 1998CC 122Cu. In. l4 GAS DOHC Naturally Aspirated |
| 2015 | Mitsubishi | Mirage | DE Hatchback 4-Door | 1.2L 1193CC 73Cu. In. l3 GAS DOHC Naturally Aspirated |
| 2015 | Mitsubishi | Mirage | ES Hatchback 4-Door | 1.2L 1193CC 73Cu. In. l3 GAS DOHC Naturally Aspirated |
| 2015 | Mitsubishi | Mirage | GLS Hatchback 4-Door | 1.2L 1193CC 73Cu. In. l3 GAS DOHC Naturally Aspirated |
| 2015 | Mitsubishi | Mirage | GLX Hatchback 4-Door | 1.2L 1193CC 73Cu. In. l3 GAS DOHC Naturally Aspirated |
| 2015 | Mitsubishi | Mirage | RF Hatchback 4-Door | 1.2L 1193CC 73Cu. In. l3 GAS DOHC Naturally Aspirated |
| 2015 | Mitsubishi | Mirage | SE Hatchback 4-Door | 1.2L 1193CC 73Cu. In. l3 GAS DOHC Naturally Aspirated |
| 2015 | Mitsubishi | Montero | Limited Sport Utility 4-Door | 3.8L 3828CC 234Cu. In. V6 GAS SOHC Naturally Aspirated |
| 2015 | Mitsubishi | Montero Sport | Base Sport Utility 4-Door | 3.0L 2998CC 182Cu. In. V6 GAS SOHC Naturally Aspirated |
| 2015 | Mitsubishi | Outlander | ES Sport Utility 4-Door | 2.4L 2360CC 144Cu. In. l4 GAS SOHC Naturally Aspirated |
| 2015 | Mitsubishi | Outlander | GT Sport Utility 4-Door | 3.0L 2998CC 182Cu. In. V6 GAS SOHC Naturally Aspirated |
| 2015 | Mitsubishi | Outlander | Limited Sport Utility 4-Door | 2.4L 2360CC 144Cu. In. l4 GAS SOHC Naturally Aspirated |
| 2015 | Mitsubishi | Outlander | SE Sport Utility 4-Door | 2.4L 2360CC 144Cu. In. l4 GAS SOHC Naturally Aspirated |
| 2015 | Mitsubishi | Outlander Sport | ES Sport Utility 4-Door | 2.0L 1998CC 122Cu. In. l4 GAS DOHC Naturally Aspirated |
| 2015 | Mitsubishi | Outlander Sport | ES Sport Utility 4-Door | 2.4L 2360CC 144Cu. In. l4 GAS DOHC Naturally Aspirated |
| 2015 | Mitsubishi | Outlander Sport | GT Sport Utility 4-Door | 2.4L 2360CC 144Cu. In. l4 GAS DOHC Naturally Aspirated |
| 2015 | Mitsubishi | Outlander Sport | SE Sport Utility 4-Door | 2.0L 1998CC 122Cu. In. l4 GAS DOHC Naturally Aspirated |
| 2015 | Mitsubishi | RVR | ES Sport Utility 4-Door | 2.0L 1998CC 122Cu. In. l4 GAS DOHC Naturally Aspirated |
| 2015 | Mitsubishi | RVR | GT Sport Utility 4-Door | 2.0L 1998CC 122Cu. In. l4 GAS DOHC Naturally Aspirated |
| 2015 | Mitsubishi | RVR | Limited Sport Utility 4-Door | 2.0L 1998CC 122Cu. In. l4 GAS DOHC Naturally Aspirated |
| 2015 | Mitsubishi | RVR | SE Sport Utility 4-Door | 2.0L 1998CC 122Cu. In. l4 GAS DOHC Naturally Aspirated |
| 2014 | Mazda | 2 | GS Hatchback 4-Door | 1.5L 1498CC 91Cu. In. l4 GAS DOHC Naturally Aspirated |
| 2014 | Mazda | 2 | GX Hatchback 4-Door | 1.5L 1498CC 91Cu. In. l4 GAS DOHC Naturally Aspirated |
| 2014 | Mazda | 2 | Sport Hatchback 4-Door | 1.5L 1498CC 91Cu. In. l4 GAS DOHC Naturally Aspirated |
| 2014 | Mazda | 2 | Touring Hatchback 4-Door | 1.5L 1498CC 91Cu. In. l4 GAS DOHC Naturally Aspirated |
| 2014 | Mazda | 3 | GS Sedan 4-Door | 2.0L 1998CC 122Cu. In. l4 GAS DOHC Naturally Aspirated |
| 2014 | Mazda | 3 | GT Sedan 4-Door | 2.5L 2488CC 152Cu. In. l4 GAS DOHC Naturally Aspirated |
| 2014 | Mazda | 3 | GX Sedan 4-Door | 2.0L 1998CC 122Cu. In. l4 GAS DOHC Naturally Aspirated |
| 2014 | Mazda | 3 | i Grand Touring Hatchback 4-Door | 2.0L 1998CC 122Cu. In. l4 GAS DOHC Naturally Aspirated |
| 2014 | Mazda | 3 | i Grand Touring Sedan 4-Door | 2.0L 1998CC 122Cu. In. l4 GAS DOHC Naturally Aspirated |
| 2014 | Mazda | 3 | i Sedan 4-Door | 2.0L 1998CC 122Cu. In. l4 GAS DOHC Naturally Aspirated |
| 2014 | Mazda | 3 | I Sport Hatchback 4-Door | 2.0L 1998CC 122Cu. In. l4 GAS DOHC Naturally Aspirated |
| 2014 | Mazda | 3 | I Sport Sedan 4-Door | 2.0L 1998CC 122Cu. In. l4 GAS DOHC Naturally Aspirated |
| 2014 | Mazda | 3 | i SV Sedan 4-Door | 2.0L 1998CC 122Cu. In. l4 GAS DOHC Naturally Aspirated |
| 2014 | Mazda | 3 | I Touring Hatchback 4-Door | 2.0L 1998CC 122Cu. In. l4 GAS DOHC Naturally Aspirated |
| 2014 | Mazda | 3 | I Touring Sedan 4-Door | 2.0L 1998CC 122Cu. In. l4 GAS DOHC Naturally Aspirated |
| 2014 | Mazda | 3 | s Grand Touring Hatchback 4-Door | 2.5L 2488CC 152Cu. In. l4 GAS DOHC Naturally Aspirated |
| 2014 | Mazda | 3 | s Grand Touring Sedan 4-Door | 2.5L 2488CC 152Cu. In. l4 GAS DOHC Naturally Aspirated |
| 2014 | Mazda | 3 | s Touring Hatchback 4-Door | 2.5L 2488CC 152Cu. In. l4 GAS DOHC Naturally Aspirated |
| 2014 | Mazda | 3 | s Touring Sedan 4-Door | 2.5L 2488CC 152Cu. In. l4 GAS DOHC Naturally Aspirated |
| 2014 | Mazda | 3 Sport | GS Hatchback 4-Door | 2.0L 1998CC 122Cu. In. l4 GAS DOHC Naturally Aspirated |
| 2014 | Mazda | 3 Sport | GT Hatchback 4-Door | 2.5L 2488CC 152Cu. In. l4 GAS DOHC Naturally Aspirated |
| 2014 | Mazda | 3 Sport | GX Hatchback 4-Door | 2.0L 1998CC 122Cu. In. l4 GAS DOHC Naturally Aspirated |
| 2014 | Mazda | 5 | Grand Touring Mini Passenger Van 4-Door | 2.5L 2488CC 152Cu. In. l4 GAS DOHC Naturally Aspirated |
| 2014 | Mazda | 5 | GS Mini Passenger Van 4-Door | 2.5L 2488CC 152Cu. In. l4 GAS DOHC Naturally Aspirated |
| 2014 | Mazda | 5 | GT Mini Passenger Van 4-Door | 2.5L 2488CC 152Cu. In. l4 GAS DOHC Naturally Aspirated |
| 2014 | Mazda | 5 | Sport Mini Passenger Van 4-Door | 2.5L 2488CC 152Cu. In. l4 GAS DOHC Naturally Aspirated |
| 2014 | Mazda | 5 | Touring Mini Passenger Van 4-Door | 2.5L 2488CC 152Cu. In. l4 GAS DOHC Naturally Aspirated |
| 2014 | Mazda | 6 | Grand Touring Sedan 4-Door | 2.5L 2488CC 152Cu. In. l4 GAS DOHC Naturally Aspirated |
| 2014 | Mazda | 6 | GS Sedan 4-Door | 2.5L 2488CC 152Cu. In. l4 GAS DOHC Naturally Aspirated |
| 2014 | Mazda | 6 | GT Sedan 4-Door | 2.5L 2488CC 152Cu. In. l4 GAS DOHC Naturally Aspirated |
| 2014 | Mazda | 6 | GX Sedan 4-Door | 2.5L 2488CC 152Cu. In. l4 GAS DOHC Naturally Aspirated |
| 2014 | Mazda | 6 | Sport Sedan 4-Door | 2.5L 2488CC 152Cu. In. l4 GAS DOHC Naturally Aspirated |
| 2014 | Mazda | 6 | Touring Sedan 4-Door | 2.5L 2488CC 152Cu. In. l4 GAS DOHC Naturally Aspirated |
| 2014 | Mazda | CX-5 | Grand Touring Sport Utility 4-Door | 2.5L 2488CC 152Cu. In. l4 GAS DOHC Naturally Aspirated |
| 2014 | Mazda | CX-5 | GS Sport Utility 4-Door | 2.5L 2488CC 152Cu. In. l4 GAS DOHC Naturally Aspirated |
| 2014 | Mazda | CX-5 | GT Sport Utility 4-Door | 2.5L 2488CC 152Cu. In. l4 GAS DOHC Naturally Aspirated |
| 2014 | Mazda | CX-5 | GX Sport Utility 4-Door | 2.0L 1998CC 122Cu. In. l4 GAS DOHC Naturally Aspirated |
| 2014 | Mazda | CX-5 | i Sport Utility 4-Door | 2.0L 1998CC 122Cu. In. l4 GAS DOHC Naturally Aspirated |
| 2014 | Mazda | CX-5 | Sport Sport Utility 4-Door | 2.0L 1998CC 122Cu. In. l4 GAS DOHC Naturally Aspirated |
| 2014 | Mazda | CX-5 | Touring Sport Utility 4-Door | 2.5L 2488CC 152Cu. In. l4 GAS DOHC Naturally Aspirated |
| 2014 | Mazda | CX-9 | Grand Touring Sport Utility 4-Door | 3.7L 3726CC 227Cu. In. V6 GAS DOHC Naturally Aspirated |
| 2014 | Mazda | CX-9 | GS Sport Utility 4-Door | 3.7L 3726CC 227Cu. In. V6 GAS DOHC Naturally Aspirated |
| 2014 | Mazda | CX-9 | GT Sport Utility 4-Door | 3.7L 3726CC 227Cu. In. V6 GAS DOHC Naturally Aspirated |
| 2014 | Mazda | CX-9 | Sport Sport Utility 4-Door | 3.7L 3726CC 227Cu. In. V6 GAS DOHC Naturally Aspirated |
| 2014 | Mazda | CX-9 | Touring Sport Utility 4-Door | 3.7L 3726CC 227Cu. In. V6 GAS DOHC Naturally Aspirated |
| 2014 | Mazda | MX-5 | Grand Touring Convertible 2-Door | 2.0L 1999CC 122Cu. In. l4 GAS DOHC Naturally Aspirated |
| 2014 | Mazda | MX-5 Miata | Club Convertible 2-Door | 2.0L 2000CC 122Cu. In. l4 GAS DOHC Naturally Aspirated |
| 2014 | Mazda | MX-5 Miata | Grand Touring Convertible 2-Door | 2.0L 2000CC 122Cu. In. l4 GAS DOHC Naturally Aspirated |
| 2014 | Mazda | MX-5 Miata | GS Convertible 2-Door | 2.0L 2000CC 122Cu. In. l4 GAS DOHC Naturally Aspirated |
| 2014 | Mazda | MX-5 Miata | GT Convertible 2-Door | 2.0L 2000CC 122Cu. In. l4 GAS DOHC Naturally Aspirated |
| 2014 | Mazda | MX-5 Miata | GX Convertible 2-Door | 2.0L 2000CC 122Cu. In. l4 GAS DOHC Naturally Aspirated |
| 2014 | Mazda | MX-5 Miata | Sport Convertible 2-Door | 2.0L 2000CC 122Cu. In. l4 GAS DOHC Naturally Aspirated |
| 2014 | Mitsubishi | ASX | ES Sport Utility 4-Door | 2.0L 1998CC 122Cu. In. l4 GAS DOHC Naturally Aspirated |
| 2014 | Mitsubishi | ASX | SE Sport Utility 4-Door | 2.0L 1998CC 122Cu. In. l4 GAS DOHC Naturally Aspirated |
| 2014 | Mitsubishi | i-MiEV | ES Hatchback 4-Door | ELECTRIC |
| 2014 | Mitsubishi | i-MiEV | SE Hatchback 4-Door | ELECTRIC |
| 2014 | Mitsubishi | L200 | Base Crew Cab Pickup 4-Door | 2.5L 2477CC 151Cu. In. l4 DIESEL DOHC Turbocharged |
| 2014 | Mitsubishi | Lancer | DE Sedan 4-Door | 2.0L 1998CC 122Cu. In. l4 GAS DOHC Naturally Aspirated |
| 2014 | Mitsubishi | Lancer | ES Sedan 4-Door | 2.0L 1998CC 122Cu. In. l4 GAS DOHC Naturally Aspirated |
| 2014 | Mitsubishi | Lancer | ES Sportback Hatchback 4-Door | 2.0L 1998CC 122Cu. In. l4 GAS DOHC Naturally Aspirated |
| 2014 | Mitsubishi | Lancer | Evolution GSR Sedan 4-Door | 2.0L 1998CC 122Cu. In. l4 GAS DOHC Turbocharged |
| 2014 | Mitsubishi | Lancer | Evolution MR Sedan 4-Door | 2.0L 1998CC 122Cu. In. l4 GAS DOHC Turbocharged |
| 2014 | Mitsubishi | Lancer | Evolution Sedan 4-Door | 2.0L 1998CC 122Cu. In. l4 GAS DOHC Turbocharged |
| 2014 | Mitsubishi | Lancer | GT Sedan 4-Door | 2.0L 1998CC 122Cu. In. l4 GAS DOHC Naturally Aspirated |
| 2014 | Mitsubishi | Lancer | GT Sedan 4-Door | 2.4L 2360CC 144Cu. In. l4 GAS DOHC Naturally Aspirated |
| 2014 | Mitsubishi | Lancer | GT Sportback Hatchback 4-Door | 2.4L 2360CC 144Cu. In. l4 GAS DOHC Naturally Aspirated |
| 2014 | Mitsubishi | Lancer | GTS Sedan 4-Door | 2.4L 2360CC 144Cu. In. l4 GAS DOHC Naturally Aspirated |
| 2014 | Mitsubishi | Lancer | Limited Edition Sedan 4-Door | 2.0L 1998CC 122Cu. In. l4 GAS DOHC Naturally Aspirated |
| 2014 | Mitsubishi | Lancer | Ralliart Sedan 4-Door | 2.0L 1998CC 122Cu. In. l4 GAS DOHC Turbocharged |
| 2014 | Mitsubishi | Lancer | SE Sedan 4-Door | 2.0L 1998CC 122Cu. In. l4 GAS DOHC Naturally Aspirated |
| 2014 | Mitsubishi | Lancer | SE Sedan 4-Door | 2.4L 2360CC 144Cu. In. l4 GAS DOHC Naturally Aspirated |
| 2014 | Mitsubishi | Lancer | SE Sportback Hatchback 4-Door | 2.0L 1998CC 122Cu. In. l4 GAS DOHC Naturally Aspirated |
| 2014 | Mitsubishi | Mirage | DE Hatchback 4-Door | 1.2L 1193CC 73Cu. In. l3 GAS DOHC Naturally Aspirated |
| 2014 | Mitsubishi | Mirage | ES Hatchback 4-Door | 1.2L 1193CC 73Cu. In. l3 GAS DOHC Naturally Aspirated |
| 2014 | Mitsubishi | Mirage | SE Hatchback 4-Door | 1.2L 1193CC 73Cu. In. l3 GAS DOHC Naturally Aspirated |
| 2014 | Mitsubishi | Montero | Limited Sport Utility 4-Door | 3.8L 3828CC 234Cu. In. V6 GAS SOHC Naturally Aspirated |
| 2014 | Mitsubishi | Outlander | ES Sport Utility 4-Door | 2.4L 2360CC 144Cu. In. l4 GAS SOHC Naturally Aspirated |
| 2014 | Mitsubishi | Outlander | GT Sport Utility 4-Door | 3.0L 2998CC 182Cu. In. V6 GAS SOHC Naturally Aspirated |
| 2014 | Mitsubishi | Outlander | Limited Sport Utility 4-Door | 2.4L 2360CC 144Cu. In. l4 GAS SOHC Naturally Aspirated |
| 2014 | Mitsubishi | Outlander | SE Sport Utility 4-Door | 2.4L 2360CC 144Cu. In. l4 GAS SOHC Naturally Aspirated |
| 2014 | Mitsubishi | Outlander | SE Sport Utility 4-Door | 3.0L 2998CC 182Cu. In. V6 GAS SOHC Naturally Aspirated |
| 2014 | Mitsubishi | Outlander Sport | ES Sport Utility 4-Door | 2.0L 1998CC 122Cu. In. l4 GAS DOHC Naturally Aspirated |
| 2014 | Mitsubishi | Outlander Sport | SE Sport Utility 4-Door | 2.0L 1998CC 122Cu. In. l4 GAS DOHC Naturally Aspirated |
| 2014 | Mitsubishi | RVR | ES Sport Utility 4-Door | 2.0L 1998CC 122Cu. In. l4 GAS DOHC Naturally Aspirated |
| 2014 | Mitsubishi | RVR | GT Sport Utility 4-Door | 2.0L 1998CC 122Cu. In. l4 GAS DOHC Naturally Aspirated |
| 2014 | Mitsubishi | RVR | SE Sport Utility 4-Door | 2.0L 1998CC 122Cu. In. l4 GAS DOHC Naturally Aspirated |
| 2013 | Mazda | 2 | GS Hatchback 4-Door | 1.5L 1498CC 91Cu. In. l4 GAS DOHC Naturally Aspirated |
| 2013 | Mazda | 2 | GX Hatchback 4-Door | 1.5L 1498CC 91Cu. In. l4 GAS DOHC Naturally Aspirated |
| 2013 | Mazda | 2 | Sport Hatchback 4-Door | 1.5L 1498CC 91Cu. In. l4 GAS DOHC Naturally Aspirated |
| 2013 | Mazda | 2 | Touring Hatchback 4-Door | 1.5L 1498CC 91Cu. In. l4 GAS DOHC Naturally Aspirated |
| 2013 | Mazda | 3 | GS-SKY Sedan 4-Door | 2.0L 1998CC 122Cu. In. l4 GAS DOHC Naturally Aspirated |
| 2013 | Mazda | 3 | GT Sedan 4-Door | 2.5L 2488CC 152Cu. In. l4 GAS DOHC Naturally Aspirated |
| 2013 | Mazda | 3 | GX Sedan 4-Door | 2.0L 2000CC 122Cu. In. l4 GAS DOHC Naturally Aspirated |
| 2013 | Mazda | 3 | i Hatchback 4-Door | 2.0L 1998CC 122Cu. In. l4 GAS DOHC Naturally Aspirated |
| 2013 | Mazda | 3 | i Hatchback 4-Door | 2.0L 2000CC 122Cu. In. l4 GAS DOHC Naturally Aspirated |
| 2013 | Mazda | 3 | i Sedan 4-Door | 2.0L 1998CC 122Cu. In. l4 GAS DOHC Naturally Aspirated |
| 2013 | Mazda | 3 | i Sedan 4-Door | 2.0L 2000CC 122Cu. In. l4 GAS DOHC Naturally Aspirated |
| 2013 | Mazda | 3 | I Touring Sedan 4-Door | 2.0L 1999CC 122Cu. In. l4 GAS DOHC Naturally Aspirated |
| 2013 | Mazda | 3 | Mazdaspeed Hatchback 4-Door | 2.3L 2260CC l4 GAS DOHC Turbocharged |
| 2013 | Mazda | 3 | S Hatchback 4-Door | 2.5L 2488CC 152Cu. In. l4 GAS DOHC Naturally Aspirated |
| 2013 | Mazda | 3 | S Sedan 4-Door | 2.5L 2488CC 152Cu. In. l4 GAS DOHC Naturally Aspirated |
| 2013 | Mazda | 3 Sport | GS-SKY Hatchback 4-Door | 2.0L 1998CC 122Cu. In. l4 GAS DOHC Naturally Aspirated |
| 2013 | Mazda | 3 Sport | GT Hatchback 4-Door | 2.5L 2488CC 152Cu. In. l4 GAS DOHC Naturally Aspirated |
| 2013 | Mazda | 3 Sport | GX Hatchback 4-Door | 2.0L 2000CC 122Cu. In. l4 GAS DOHC Naturally Aspirated |
| 2013 | Mazda | 5 | Grand Touring Mini Passenger Van 4-Door | 2.5L 2488CC 152Cu. In. l4 GAS DOHC Naturally Aspirated |
| 2013 | Mazda | 5 | GS Mini Passenger Van 4-Door | 2.5L 2488CC 152Cu. In. l4 GAS DOHC Naturally Aspirated |
| 2013 | Mazda | 5 | GT Mini Passenger Van 4-Door | 2.5L 2488CC 152Cu. In. l4 GAS DOHC Naturally Aspirated |
| 2013 | Mazda | 5 | Sport Mini Passenger Van 4-Door | 2.5L 2488CC 152Cu. In. l4 GAS DOHC Naturally Aspirated |
| 2013 | Mazda | 5 | Touring Mini Passenger Van 4-Door | 2.5L 2488CC 152Cu. In. l4 GAS DOHC Naturally Aspirated |
| 2013 | Mazda | 6 | GS Sedan 4-Door | 2.5L 2488CC 152Cu. In. l4 GAS DOHC Naturally Aspirated |
| 2013 | Mazda | 6 | GT Sedan 4-Door | 3.7L 3726CC 227Cu. In. V6 GAS DOHC Naturally Aspirated |
| 2013 | Mazda | 6 | i Sedan 4-Door | 2.5L 2488CC 152Cu. In. l4 GAS DOHC Naturally Aspirated |
| 2013 | Mazda | 6 | S Sedan 4-Door | 3.7L 3726CC 227Cu. In. V6 GAS DOHC Naturally Aspirated |
| 2013 | Mazda | CX-5 | Grand Touring Sport Utility 4-Door | 2.0L 1998CC 122Cu. In. l4 GAS DOHC Naturally Aspirated |
| 2013 | Mazda | CX-5 | GS Sport Utility 4-Door | 2.0L 1998CC 122Cu. In. l4 GAS DOHC Naturally Aspirated |
| 2013 | Mazda | CX-5 | GT Sport Utility 4-Door | 2.0L 1998CC 122Cu. In. l4 GAS DOHC Naturally Aspirated |
| 2013 | Mazda | CX-5 | GX Sport Utility 4-Door | 2.0L 1998CC 122Cu. In. l4 GAS DOHC Naturally Aspirated |
| 2013 | Mazda | CX-5 | Sport Sport Utility 4-Door | 2.0L 1998CC 122Cu. In. l4 GAS DOHC Naturally Aspirated |
| 2013 | Mazda | CX-5 | Touring Sport Utility 4-Door | 2.0L 1998CC 122Cu. In. l4 GAS DOHC Naturally Aspirated |
| 2013 | Mazda | CX-9 | Grand Touring Sport Utility 4-Door | 3.7L 3726CC 227Cu. In. V6 GAS DOHC Naturally Aspirated |
| 2013 | Mazda | CX-9 | GS Sport Utility 4-Door | 3.7L 3726CC 227Cu. In. V6 GAS DOHC Naturally Aspirated |
| 2013 | Mazda | CX-9 | GT Sport Utility 4-Door | 3.7L 3726CC 227Cu. In. V6 GAS DOHC Naturally Aspirated |
| 2013 | Mazda | CX-9 | Sport Sport Utility 4-Door | 3.7L 3726CC 227Cu. In. V6 GAS DOHC Naturally Aspirated |
| 2013 | Mazda | CX-9 | Touring Sport Utility 4-Door | 3.7L 3726CC 227Cu. In. V6 GAS DOHC Naturally Aspirated |
| 2013 | Mazda | MX-5 | Grand Touring Convertible 2-Door | 2.0L 1999CC 122Cu. In. l4 GAS DOHC Naturally Aspirated |
| 2013 | Mazda | MX-5 Miata | Club Convertible 2-Door | 2.0L 2000CC 122Cu. In. l4 GAS DOHC Naturally Aspirated |
| 2013 | Mazda | MX-5 Miata | Grand Touring Convertible 2-Door | 2.0L 2000CC 122Cu. In. l4 GAS DOHC Naturally Aspirated |
| 2013 | Mazda | MX-5 Miata | GS Convertible 2-Door | 2.0L 2000CC 122Cu. In. l4 GAS DOHC Naturally Aspirated |
| 2013 | Mazda | MX-5 Miata | GT Convertible 2-Door | 2.0L 2000CC 122Cu. In. l4 GAS DOHC Naturally Aspirated |
| 2013 | Mazda | MX-5 Miata | GX Convertible 2-Door | 2.0L 2000CC 122Cu. In. l4 GAS DOHC Naturally Aspirated |
| 2013 | Mazda | MX-5 Miata | Sport Convertible 2-Door | 2.0L 2000CC 122Cu. In. l4 GAS DOHC Naturally Aspirated |
| 2013 | Mitsubishi | ASX | SE Sport Utility 4-Door | 2.0L 1998CC 122Cu. In. l4 GAS DOHC Naturally Aspirated |
| 2013 | Mitsubishi | L200 | Base Crew Cab Pickup 4-Door | 2.5L 2477CC 151Cu. In. l4 DIESEL DOHC Turbocharged |
| 2013 | Mitsubishi | Lancer | DE Sedan 4-Door | 2.0L 1998CC 122Cu. In. l4 GAS DOHC Naturally Aspirated |
| 2013 | Mitsubishi | Lancer | ES Sedan 4-Door | 2.0L 1998CC 122Cu. In. l4 GAS DOHC Naturally Aspirated |
| 2013 | Mitsubishi | Lancer | ES Sportback Hatchback 4-Door | 2.0L 1998CC 122Cu. In. l4 GAS DOHC Naturally Aspirated |
| 2013 | Mitsubishi | Lancer | Evolution GSR Sedan 4-Door | 2.0L 1998CC 122Cu. In. l4 GAS DOHC Turbocharged |
| 2013 | Mitsubishi | Lancer | Evolution MR Sedan 4-Door | 2.0L 1998CC 122Cu. In. l4 GAS DOHC Turbocharged |
| 2013 | Mitsubishi | Lancer | GT Sedan 4-Door | 2.0L 1998CC 122Cu. In. l4 GAS DOHC Naturally Aspirated |
| 2013 | Mitsubishi | Lancer | GT Sedan 4-Door | 2.4L 2360CC 144Cu. In. l4 GAS DOHC Naturally Aspirated |
| 2013 | Mitsubishi | Lancer | GT Sportback Hatchback 4-Door | 2.0L 1998CC 122Cu. In. l4 GAS DOHC Naturally Aspirated |
| 2013 | Mitsubishi | Lancer | GT Sportback Hatchback 4-Door | 2.4L 2360CC 144Cu. In. l4 GAS DOHC Naturally Aspirated |
| 2013 | Mitsubishi | Lancer | GTS Sedan 4-Door | 2.4L 2360CC 144Cu. In. l4 GAS DOHC Naturally Aspirated |
| 2013 | Mitsubishi | Lancer | Ralliart Sedan 4-Door | 2.0L 1998CC 122Cu. In. l4 GAS DOHC Turbocharged |
| 2013 | Mitsubishi | Lancer | SE Sedan 4-Door | 2.0L 1998CC 122Cu. In. l4 GAS DOHC Naturally Aspirated |
| 2013 | Mitsubishi | Lancer | SE Sedan 4-Door | 2.4L 2360CC 144Cu. In. l4 GAS DOHC Naturally Aspirated |
| 2013 | Mitsubishi | Lancer | SE Sportback Hatchback 4-Door | 2.0L 1998CC 122Cu. In. l4 GAS DOHC Naturally Aspirated |
| 2013 | Mitsubishi | Montero | Limited Sport Utility 4-Door | 3.8L 3828CC 234Cu. In. V6 GAS SOHC Naturally Aspirated |
| 2013 | Mitsubishi | Montero Sport | Base Sport Utility 4-Door | 3.0L 2998CC 182Cu. In. V6 GAS SOHC Naturally Aspirated |
| 2013 | Mitsubishi | Outlander | ES Sport Utility 4-Door | 2.4L 2360CC 144Cu. In. l4 GAS DOHC Naturally Aspirated |
| 2013 | Mitsubishi | Outlander | GT Sport Utility 4-Door | 3.0L 2998CC 182Cu. In. V6 GAS SOHC Naturally Aspirated |
| 2013 | Mitsubishi | Outlander | Limited Sport Utility 4-Door | 3.0L 2998CC 182Cu. In. V6 GAS SOHC Naturally Aspirated |
| 2013 | Mitsubishi | Outlander | LS Sport Utility 4-Door | 2.4L 2360CC 144Cu. In. l4 GAS DOHC Naturally Aspirated |
| 2013 | Mitsubishi | Outlander | LS Sport Utility 4-Door | 3.0L 2998CC 182Cu. In. V6 GAS SOHC Naturally Aspirated |
| 2013 | Mitsubishi | Outlander | SE Sport Utility 4-Door | 2.4L 2360CC 144Cu. In. l4 GAS DOHC Naturally Aspirated |
| 2013 | Mitsubishi | Outlander | XLS Sport Utility 4-Door | 2.4L 2360CC 144Cu. In. l4 GAS DOHC Naturally Aspirated |
| 2013 | Mitsubishi | Outlander | XLS Sport Utility 4-Door | 3.0L 2998CC 182Cu. In. V6 GAS SOHC Naturally Aspirated |
| 2013 | Mitsubishi | Outlander Sport | ES Sport Utility 4-Door | 2.0L 1998CC 122Cu. In. l4 GAS DOHC Naturally Aspirated |
| 2013 | Mitsubishi | Outlander Sport | LE Sport Utility 4-Door | 2.0L 1998CC 122Cu. In. l4 GAS DOHC Naturally Aspirated |
| 2013 | Mitsubishi | Outlander Sport | SE Sport Utility 4-Door | 2.0L 1998CC 122Cu. In. l4 GAS DOHC Naturally Aspirated |
| 2013 | Mitsubishi | RVR | ES Sport Utility 4-Door | 2.0L 1998CC 122Cu. In. l4 GAS DOHC Naturally Aspirated |
| 2013 | Mitsubishi | RVR | GT Sport Utility 4-Door | 2.0L 1998CC 122Cu. In. l4 GAS DOHC Naturally Aspirated |
| 2013 | Mitsubishi | RVR | SE Sport Utility 4-Door | 2.0L 1998CC 122Cu. In. l4 GAS DOHC Naturally Aspirated |
| 2012 | Mazda | 2 | GS Hatchback 4-Door | 1.5L 1498CC 91Cu. In. l4 GAS DOHC Naturally Aspirated |
| 2012 | Mazda | 2 | GX Hatchback 4-Door | 1.5L 1498CC 91Cu. In. l4 GAS DOHC Naturally Aspirated |
| 2012 | Mazda | 2 | Sport Hatchback 4-Door | 1.5L 1498CC 91Cu. In. l4 GAS DOHC Naturally Aspirated |
| 2012 | Mazda | 2 | Touring Hatchback 4-Door | 1.5L 1498CC 91Cu. In. l4 GAS DOHC Naturally Aspirated |
| 2012 | Mazda | 3 | GS Sedan 4-Door | 2.0L 2000CC 122Cu. In. l4 GAS DOHC Naturally Aspirated |
| 2012 | Mazda | 3 | GS-SKY Sedan 4-Door | 2.0L 1998CC 122Cu. In. l4 GAS DOHC Naturally Aspirated |
| 2012 | Mazda | 3 | GT Sedan 4-Door | 2.5L 2488CC 152Cu. In. l4 GAS DOHC Naturally Aspirated |
| 2012 | Mazda | 3 | GX Sedan 4-Door | 2.0L 2000CC 122Cu. In. l4 GAS DOHC Naturally Aspirated |
| 2012 | Mazda | 3 | i Hatchback 4-Door | 2.0L 1998CC 122Cu. In. l4 GAS DOHC Naturally Aspirated |
| 2012 | Mazda | 3 | i Hatchback 4-Door | 2.0L 2000CC 122Cu. In. l4 GAS DOHC Naturally Aspirated |
| 2012 | Mazda | 3 | i Sedan 4-Door | 2.0L 1998CC 122Cu. In. l4 GAS DOHC Naturally Aspirated |
| 2012 | Mazda | 3 | i Sedan 4-Door | 2.0L 2000CC 122Cu. In. l4 GAS DOHC Naturally Aspirated |
| 2012 | Mazda | 3 | I Touring Sedan 4-Door | 2.0L 1999CC 122Cu. In. l4 GAS DOHC Naturally Aspirated |
| 2012 | Mazda | 3 | Mazdaspeed | 2.3L 2260CC l4 GAS DOHC Turbocharged |
| 2012 | Mazda | 3 | Mazdaspeed Hatchback 4-Door | 2.3L 2260CC l4 GAS DOHC Turbocharged |
| 2012 | Mazda | 3 | S Hatchback 4-Door | 2.5L 2488CC 152Cu. In. l4 GAS DOHC Naturally Aspirated |
| 2012 | Mazda | 3 | S Sedan 4-Door | 2.5L 2488CC 152Cu. In. l4 GAS DOHC Naturally Aspirated |
| 2012 | Mazda | 3 Sport | GS Hatchback 4-Door | 2.0L 2000CC 122Cu. In. l4 GAS DOHC Naturally Aspirated |
| 2012 | Mazda | 3 Sport | GS Hatchback 4-Door | 2.5L 2488CC 152Cu. In. l4 GAS DOHC Naturally Aspirated |
| 2012 | Mazda | 3 Sport | GS-SKY Hatchback 4-Door | 2.0L 1998CC 122Cu. In. l4 GAS DOHC Naturally Aspirated |
| 2012 | Mazda | 3 Sport | GT Hatchback 4-Door | 2.5L 2488CC 152Cu. In. l4 GAS DOHC Naturally Aspirated |
| 2012 | Mazda | 3 Sport | GX Hatchback 4-Door | 2.0L 2000CC 122Cu. In. l4 GAS DOHC Naturally Aspirated |
| 2012 | Mazda | 5 | Grand Touring Mini Passenger Van 4-Door | 2.5L 2488CC 152Cu. In. l4 GAS DOHC Naturally Aspirated |
| 2012 | Mazda | 5 | GS Mini Passenger Van 4-Door | 2.5L 2488CC 152Cu. In. l4 GAS DOHC Naturally Aspirated |
| 2012 | Mazda | 5 | GT Mini Passenger Van 4-Door | 2.5L 2488CC 152Cu. In. l4 GAS DOHC Naturally Aspirated |
| 2012 | Mazda | 5 | Sport Mini Passenger Van 4-Door | 2.5L 2488CC 152Cu. In. l4 GAS DOHC Naturally Aspirated |
| 2012 | Mazda | 5 | Touring Mini Passenger Van 4-Door | 2.5L 2488CC 152Cu. In. l4 GAS DOHC Naturally Aspirated |
| 2012 | Mazda | 6 | GS Sedan 4-Door | 2.5L 2488CC 152Cu. In. l4 GAS DOHC Naturally Aspirated |
| 2012 | Mazda | 6 | GT Sedan 4-Door | 3.7L 3726CC 227Cu. In. V6 GAS DOHC Naturally Aspirated |
| 2012 | Mazda | 6 | i Sedan 4-Door | 2.5L 2488CC 152Cu. In. l4 GAS DOHC Naturally Aspirated |
| 2012 | Mazda | 6 | S Sedan 4-Door | 3.7L 3726CC 227Cu. In. V6 GAS DOHC Naturally Aspirated |
| 2012 | Mazda | CX-7 | Grand Touring Sport Utility 4-Door | 2.3L 2260CC l4 GAS DOHC Turbocharged |
| 2012 | Mazda | CX-7 | GS Sport Utility 4-Door | 2.3L 2260CC l4 GAS DOHC Turbocharged |
| 2012 | Mazda | CX-7 | GT Sport Utility 4-Door | 2.3L 2260CC l4 GAS DOHC Turbocharged |
| 2012 | Mazda | CX-7 | GX Sport Utility 4-Door | 2.5L 2488CC 152Cu. In. l4 GAS DOHC Naturally Aspirated |
| 2012 | Mazda | CX-7 | Sport Sport Utility 4-Door | 2.5L 2488CC 152Cu. In. l4 GAS DOHC Naturally Aspirated |
| 2012 | Mazda | CX-7 | SV Sport Utility 4-Door | 2.5L 2488CC 152Cu. In. l4 GAS DOHC Naturally Aspirated |
| 2012 | Mazda | CX-7 | Touring Sport Utility 4-Door | 2.3L 2260CC l4 GAS DOHC Turbocharged |
| 2012 | Mazda | CX-7 | Touring Sport Utility 4-Door | 2.5L 2488CC 152Cu. In. l4 GAS DOHC Naturally Aspirated |
| 2012 | Mazda | CX-9 | Grand Touring Sport Utility 4-Door | 3.7L 3726CC 227Cu. In. V6 GAS DOHC Naturally Aspirated |
| 2012 | Mazda | CX-9 | GS Sport Utility 4-Door | 3.7L 3726CC 227Cu. In. V6 GAS DOHC Naturally Aspirated |
| 2012 | Mazda | CX-9 | GT Sport Utility 4-Door | 3.7L 3726CC 227Cu. In. V6 GAS DOHC Naturally Aspirated |
| 2012 | Mazda | CX-9 | Sport Sport Utility 4-Door | 3.7L 3726CC 227Cu. In. V6 GAS DOHC Naturally Aspirated |
| 2012 | Mazda | CX-9 | Touring Sport Utility 4-Door | 3.7L 3726CC 227Cu. In. V6 GAS DOHC Naturally Aspirated |
| 2012 | Mazda | MX-5 | Grand Touring Convertible 2-Door | 2.0L 1999CC 122Cu. In. l4 GAS DOHC Naturally Aspirated |
| 2012 | Mazda | MX-5 Miata | Grand Touring Convertible 2-Door | 2.0L 2000CC 122Cu. In. l4 GAS DOHC Naturally Aspirated |
| 2012 | Mazda | MX-5 Miata | GS Convertible 2-Door | 2.0L 2000CC 122Cu. In. l4 GAS DOHC Naturally Aspirated |
| 2012 | Mazda | MX-5 Miata | GT Convertible 2-Door | 2.0L 2000CC 122Cu. In. l4 GAS DOHC Naturally Aspirated |
| 2012 | Mazda | MX-5 Miata | GX Convertible 2-Door | 2.0L 2000CC 122Cu. In. l4 GAS DOHC Naturally Aspirated |
| 2012 | Mazda | MX-5 Miata | Special Edition Convertible 2-Door | 2.0L 2000CC 122Cu. In. l4 GAS DOHC Naturally Aspirated |
| 2012 | Mazda | MX-5 Miata | Sport Convertible 2-Door | 2.0L 2000CC 122Cu. In. l4 GAS DOHC Naturally Aspirated |
| 2012 | Mazda | MX-5 Miata | Touring Convertible 2-Door | 2.0L 2000CC 122Cu. In. l4 GAS DOHC Naturally Aspirated |
| 2012 | Mitsubishi | Eclipse | GS Hatchback 2-Door | 2.4L 2378CC l4 GAS SOHC Naturally Aspirated |
| 2012 | Mitsubishi | Eclipse | GS Sport Hatchback 2-Door | 2.4L 2378CC l4 GAS SOHC Naturally Aspirated |
| 2012 | Mitsubishi | Eclipse | GT Hatchback 2-Door | 3.8L 3828CC 230Cu. In. V6 GAS SOHC Naturally Aspirated |
| 2012 | Mitsubishi | Eclipse | SE Hatchback 2-Door | 2.4L 2378CC l4 GAS SOHC Naturally Aspirated |
| 2012 | Mitsubishi | Eclipse | Spyder GS Sport Convertible 2-Door | 2.4L 2378CC l4 GAS SOHC Naturally Aspirated |
| 2012 | Mitsubishi | Eclipse | Spyder GT Convertible 2-Door | 3.8L 3828CC 230Cu. In. V6 GAS SOHC Naturally Aspirated |
| 2012 | Mitsubishi | Eclipse | Spyder SE Convertible 2-Door | 2.4L 2378CC l4 GAS SOHC Naturally Aspirated |
| 2012 | Mitsubishi | Galant | ES Sedan 4-Door | 2.4L 2378CC l4 GAS SOHC Naturally Aspirated |
| 2012 | Mitsubishi | Galant | SE Sedan 4-Door | 2.4L 2378CC l4 GAS SOHC Naturally Aspirated |
| 2012 | Mitsubishi | i-MiEV | ES Hatchback 4-Door | ELECTRIC |
| 2012 | Mitsubishi | i-MiEV | SE Hatchback 4-Door | ELECTRIC |
| 2012 | Mitsubishi | L200 | Base Crew Cab Pickup 4-Door | 2.5L 2477CC 151Cu. In. l4 DIESEL DOHC Turbocharged |
| 2012 | Mitsubishi | Lancer | DE Sedan 4-Door | 2.0L 1998CC 122Cu. In. l4 GAS DOHC Naturally Aspirated |
| 2012 | Mitsubishi | Lancer | ES Sedan 4-Door | 2.0L 1998CC 122Cu. In. l4 GAS DOHC Naturally Aspirated |
| 2012 | Mitsubishi | Lancer | ES Sportback Hatchback 4-Door | 2.0L 1998CC 122Cu. In. l4 GAS DOHC Naturally Aspirated |
| 2012 | Mitsubishi | Lancer | Evolution GSR Sedan 4-Door | 2.0L 1998CC 122Cu. In. l4 GAS DOHC Turbocharged |
| 2012 | Mitsubishi | Lancer | Evolution MR Sedan 4-Door | 2.0L 1998CC 122Cu. In. l4 GAS DOHC Turbocharged |
| 2012 | Mitsubishi | Lancer | GT Sedan 4-Door | 2.0L 1998CC 122Cu. In. l4 GAS DOHC Naturally Aspirated |
| 2012 | Mitsubishi | Lancer | GT Sedan 4-Door | 2.4L 2360CC 144Cu. In. l4 GAS DOHC Naturally Aspirated |
| 2012 | Mitsubishi | Lancer | GT Sportback Hatchback 4-Door | 2.0L 1998CC 122Cu. In. l4 GAS DOHC Naturally Aspirated |
| 2012 | Mitsubishi | Lancer | GT Sportback Hatchback 4-Door | 2.4L 2360CC 144Cu. In. l4 GAS DOHC Naturally Aspirated |
| 2012 | Mitsubishi | Lancer | Ralliart Sedan 4-Door | 2.0L 1998CC 122Cu. In. l4 GAS DOHC Turbocharged |
| 2012 | Mitsubishi | Lancer | SE Sedan 4-Door | 2.0L 1998CC 122Cu. In. l4 GAS DOHC Naturally Aspirated |
| 2012 | Mitsubishi | Lancer | SE Sedan 4-Door | 2.4L 2360CC 144Cu. In. l4 GAS DOHC Naturally Aspirated |
| 2012 | Mitsubishi | Lancer | SE Sportback Hatchback 4-Door | 2.0L 1998CC 122Cu. In. l4 GAS DOHC Naturally Aspirated |
| 2012 | Mitsubishi | Montero | Limited Sport Utility 4-Door | 3.8L 3828CC 234Cu. In. V6 GAS SOHC Naturally Aspirated |
| 2012 | Mitsubishi | Montero Sport | Base Sport Utility 4-Door | 3.0L 182Cu. In. V6 GAS SOHC Naturally Aspirated |
| 2012 | Mitsubishi | Outlander | ES Sport Utility 4-Door | 2.4L 2360CC 144Cu. In. l4 GAS DOHC Naturally Aspirated |
| 2012 | Mitsubishi | Outlander | GT Sport Utility 4-Door | 3.0L 2998CC 182Cu. In. V6 GAS SOHC Naturally Aspirated |
| 2012 | Mitsubishi | Outlander | Limited Sport Utility 4-Door | 3.0L 2998CC 182Cu. In. V6 GAS SOHC Naturally Aspirated |
| 2012 | Mitsubishi | Outlander | LS Sport Utility 4-Door | 2.4L 2360CC 144Cu. In. l4 GAS DOHC Naturally Aspirated |
| 2012 | Mitsubishi | Outlander | SE Sport Utility 4-Door | 2.4L 2360CC 144Cu. In. l4 GAS DOHC Naturally Aspirated |
| 2012 | Mitsubishi | Outlander | XLS Sport Utility 4-Door | 2.4L 2360CC 144Cu. In. l4 GAS DOHC Naturally Aspirated |
| 2012 | Mitsubishi | Outlander Sport | ES Sport Utility 4-Door | 2.0L 1998CC 122Cu. In. l4 GAS DOHC Naturally Aspirated |
| 2012 | Mitsubishi | Outlander Sport | SE Sport Utility 4-Door | 2.0L 1998CC 122Cu. In. l4 GAS DOHC Naturally Aspirated |
| 2012 | Mitsubishi | RVR | ES Sport Utility 4-Door | 2.0L 1998CC 122Cu. In. l4 GAS DOHC Naturally Aspirated |
| 2012 | Mitsubishi | RVR | GT Sport Utility 4-Door | 2.0L 1998CC 122Cu. In. l4 GAS DOHC Naturally Aspirated |
| 2012 | Mitsubishi | RVR | SE Sport Utility 4-Door | 2.0L 1998CC 122Cu. In. l4 GAS DOHC Naturally Aspirated |
| 2011 | Mazda | 2 | GS Hatchback 4-Door | 1.5L 1498CC 91Cu. In. l4 GAS DOHC Naturally Aspirated |
| 2011 | Mazda | 2 | GX Hatchback 4-Door | 1.5L 1498CC 91Cu. In. l4 GAS DOHC Naturally Aspirated |
| 2011 | Mazda | 2 | Sport Hatchback 4-Door | 1.5L 1498CC 91Cu. In. l4 GAS DOHC Naturally Aspirated |
| 2011 | Mazda | 2 | Touring Hatchback 4-Door | 1.5L 1498CC 91Cu. In. l4 GAS DOHC Naturally Aspirated |
| 2011 | Mazda | 2 | Yozora Hatchback 4-Door | 1.5L 1498CC 91Cu. In. l4 GAS DOHC Naturally Aspirated |
| 2011 | Mazda | 3 | GS Sedan 4-Door | 2.0L 2000CC 122Cu. In. l4 GAS DOHC Naturally Aspirated |
| 2011 | Mazda | 3 | GT Sedan 4-Door | 2.5L 2488CC 152Cu. In. l4 GAS DOHC Naturally Aspirated |
| 2011 | Mazda | 3 | GX Sedan 4-Door | 2.0L 2000CC 122Cu. In. l4 GAS DOHC Naturally Aspirated |
| 2011 | Mazda | 3 | i Sedan 4-Door | 2.0L 2000CC 122Cu. In. l4 GAS DOHC Naturally Aspirated |
| 2011 | Mazda | 3 | I Touring Sedan 4-Door | 2.0L 1999CC 122Cu. In. l4 GAS DOHC Naturally Aspirated |
| 2011 | Mazda | 3 | Mazdaspeed Hatchback 4-Door | 2.3L 2260CC l4 GAS DOHC Turbocharged |
| 2011 | Mazda | 3 | S Hatchback 4-Door | 2.5L 2488CC 152Cu. In. l4 GAS DOHC Naturally Aspirated |
| 2011 | Mazda | 3 | S Sedan 4-Door | 2.5L 2488CC 152Cu. In. l4 GAS DOHC Naturally Aspirated |
| 2011 | Mazda | 3 | Sport GS Hatchback 4-Door | 2.5L 2488CC 152Cu. In. l4 GAS DOHC Naturally Aspirated |
| 2011 | Mazda | 3 | Sport GT Hatchback 4-Door | 2.5L 2488CC 152Cu. In. l4 GAS DOHC Naturally Aspirated |
| 2011 | Mazda | 3 | Sport GX Hatchback 4-Door | 2.0L 2000CC 122Cu. In. l4 GAS DOHC Naturally Aspirated |
| 2011 | Mazda | 6 | GS Sedan 4-Door | 2.5L 2488CC 152Cu. In. l4 GAS DOHC Naturally Aspirated |
| 2011 | Mazda | 6 | GT Sedan 4-Door | 3.7L 3726CC 227Cu. In. V6 GAS DOHC Naturally Aspirated |
| 2011 | Mazda | 6 | i Sedan 4-Door | 2.5L 2488CC 152Cu. In. l4 GAS DOHC Naturally Aspirated |
| 2011 | Mazda | 6 | S Sedan 4-Door | 3.7L 3726CC 227Cu. In. V6 GAS DOHC Naturally Aspirated |
| 2011 | Mazda | CX-7 | Grand Touring Sport Utility 4-Door | 2.3L 2260CC l4 GAS DOHC Turbocharged |
| 2011 | Mazda | CX-7 | GS Sport Utility 4-Door | 2.3L 2260CC l4 GAS DOHC Turbocharged |
| 2011 | Mazda | CX-7 | GT Sport Utility 4-Door | 2.3L 2260CC l4 GAS DOHC Turbocharged |
| 2011 | Mazda | CX-7 | GX Sport Utility 4-Door | 2.5L 2488CC 152Cu. In. l4 GAS DOHC Naturally Aspirated |
| 2011 | Mazda | CX-7 | Sport Sport Utility 4-Door | 2.5L 2488CC 152Cu. In. l4 GAS DOHC Naturally Aspirated |
| 2011 | Mazda | CX-7 | SV Sport Utility 4-Door | 2.5L 2488CC 152Cu. In. l4 GAS DOHC Naturally Aspirated |
| 2011 | Mazda | CX-7 | Touring Sport Utility 4-Door | 2.3L 2260CC l4 GAS DOHC Turbocharged |
| 2011 | Mazda | CX-7 | Touring Sport Utility 4-Door | 2.5L 2488CC 152Cu. In. l4 GAS DOHC Naturally Aspirated |
| 2011 | Mazda | CX-9 | Grand Touring Sport Utility 4-Door | 3.7L 3726CC 227Cu. In. V6 GAS DOHC Naturally Aspirated |
| 2011 | Mazda | CX-9 | GS Sport Utility 4-Door | 3.7L 3726CC 227Cu. In. V6 GAS DOHC Naturally Aspirated |
| 2011 | Mazda | CX-9 | GT Sport Utility 4-Door | 3.7L 3726CC 227Cu. In. V6 GAS DOHC Naturally Aspirated |
| 2011 | Mazda | CX-9 | Sport Sport Utility 4-Door | 3.7L 3726CC 227Cu. In. V6 GAS DOHC Naturally Aspirated |
| 2011 | Mazda | CX-9 | Touring Sport Utility 4-Door | 3.7L 3726CC 227Cu. In. V6 GAS DOHC Naturally Aspirated |
| 2011 | Mazda | MX-5 | Grand Touring Convertible 2-Door | 2.0L 1999CC 122Cu. In. l4 GAS DOHC Naturally Aspirated |
| 2011 | Mazda | MX-5 Miata | Grand Touring Convertible 2-Door | 2.0L 2000CC 122Cu. In. l4 GAS DOHC Naturally Aspirated |
| 2011 | Mazda | MX-5 Miata | GS Convertible 2-Door | 2.0L 2000CC 122Cu. In. l4 GAS DOHC Naturally Aspirated |
| 2011 | Mazda | MX-5 Miata | GT Convertible 2-Door | 2.0L 2000CC 122Cu. In. l4 GAS DOHC Naturally Aspirated |
| 2011 | Mazda | MX-5 Miata | GX Convertible 2-Door | 2.0L 2000CC 122Cu. In. l4 GAS DOHC Naturally Aspirated |
| 2011 | Mazda | MX-5 Miata | Special Edition Convertible 2-Door | 2.0L 2000CC 122Cu. In. l4 GAS DOHC Naturally Aspirated |
| 2011 | Mazda | MX-5 Miata | Sport Convertible 2-Door | 2.0L 2000CC 122Cu. In. l4 GAS DOHC Naturally Aspirated |
| 2011 | Mazda | MX-5 Miata | Touring Convertible 2-Door | 2.0L 2000CC 122Cu. In. l4 GAS DOHC Naturally Aspirated |
| 2011 | Mazda | RX-8 | Grand Touring Coupe 4-Door | 1.3L 1308CC R2 GAS Naturally Aspirated |
| 2011 | Mazda | RX-8 | GT Coupe 4-Door | 1.3L 1308CC R2 GAS Naturally Aspirated |
| 2011 | Mazda | RX-8 | R3 Coupe 4-Door | 1.3L 1308CC R2 GAS Naturally Aspirated |
| 2011 | Mazda | RX-8 | Sport Coupe 4-Door | 1.3L 1308CC R2 GAS Naturally Aspirated |
| 2011 | Mazda | Tribute | GS Sport Utility 4-Door | 3.0L 2968CC 181Cu. In. V6 FLEX DOHC Naturally Aspirated |
| 2011 | Mazda | Tribute | GT Sport Utility 4-Door | 3.0L 2968CC 181Cu. In. V6 FLEX DOHC Naturally Aspirated |
| 2011 | Mazda | Tribute | GX Sport Utility 4-Door | 2.5L 2488CC 152Cu. In. l4 GAS DOHC Naturally Aspirated |
| 2011 | Mazda | Tribute | i Sport Utility 4-Door | 2.5L 2488CC 152Cu. In. l4 GAS DOHC Naturally Aspirated |
| 2011 | Mazda | Tribute | S Sport Utility 4-Door | 3.0L 2968CC 181Cu. In. V6 FLEX DOHC Naturally Aspirated |
| 2011 | Mitsubishi | Eclipse | GS Hatchback 2-Door | 2.4L 2378CC l4 GAS SOHC Naturally Aspirated |
| 2011 | Mitsubishi | Eclipse | GS Sport Hatchback 2-Door | 2.4L 2378CC l4 GAS SOHC Naturally Aspirated |
| 2011 | Mitsubishi | Eclipse | GT Hatchback 2-Door | 3.8L 3828CC 230Cu. In. V6 GAS SOHC Naturally Aspirated |
| 2011 | Mitsubishi | Eclipse | GT-P Hatchback 2-Door | 3.8L 3828CC 230Cu. In. V6 GAS SOHC Naturally Aspirated |
| 2011 | Mitsubishi | Eclipse | Spyder GS Convertible 2-Door | 2.4L 2378CC l4 GAS SOHC Naturally Aspirated |
| 2011 | Mitsubishi | Eclipse | Spyder GT Convertible 2-Door | 3.8L 3828CC 230Cu. In. V6 GAS SOHC Naturally Aspirated |
| 2011 | Mitsubishi | Eclipse | Spyder GT-P Convertible 2-Door | 3.8L 3828CC 230Cu. In. V6 GAS SOHC Naturally Aspirated |
| 2011 | Mitsubishi | Endeavor | LS Sport Utility 4-Door | 3.8L 3828CC 230Cu. In. V6 GAS SOHC Naturally Aspirated |
| 2011 | Mitsubishi | Endeavor | SE Sport Utility 4-Door | 3.8L 3828CC 230Cu. In. V6 GAS SOHC Naturally Aspirated |
| 2011 | Mitsubishi | Galant | ES Sedan 4-Door | 2.4L 2378CC l4 GAS SOHC Naturally Aspirated |
| 2011 | Mitsubishi | Galant | SE Sedan 4-Door | 2.4L 2378CC l4 GAS SOHC Naturally Aspirated |
| 2011 | Mitsubishi | L200 | Base Crew Cab Pickup 4-Door | 2.5L 2477CC 151Cu. In. l4 DIESEL DOHC Turbocharged |
| 2011 | Mitsubishi | Lancer | DE Sedan 4-Door | 2.0L 1998CC 122Cu. In. l4 GAS DOHC Naturally Aspirated |
| 2011 | Mitsubishi | Lancer | ES Sedan 4-Door | 2.0L 1998CC 122Cu. In. l4 GAS DOHC Naturally Aspirated |
| 2011 | Mitsubishi | Lancer | ES Sportback Hatchback 4-Door | 2.0L 1998CC 122Cu. In. l4 GAS DOHC Naturally Aspirated |
| 2011 | Mitsubishi | Lancer | Evolution GSR Sedan 4-Door | 2.0L 1998CC 122Cu. In. l4 GAS DOHC Turbocharged |
| 2011 | Mitsubishi | Lancer | Evolution MR Sedan 4-Door | 2.0L 1998CC 122Cu. In. l4 GAS DOHC Turbocharged |
| 2011 | Mitsubishi | Lancer | Evolution MR Touring Sedan 4-Door | 2.0L 1998CC 122Cu. In. l4 GAS DOHC Turbocharged |
| 2011 | Mitsubishi | Lancer | GT Sedan 4-Door | 2.0L 1998CC 122Cu. In. l4 GAS DOHC Naturally Aspirated |
| 2011 | Mitsubishi | Lancer | GT Sportback Hatchback 4-Door | 2.0L 1998CC 122Cu. In. l4 GAS DOHC Naturally Aspirated |
| 2011 | Mitsubishi | Lancer | GTS Sedan 4-Door | 2.4L 2360CC 144Cu. In. l4 GAS DOHC Naturally Aspirated |
| 2011 | Mitsubishi | Lancer | GTS Sportback Wagon 4-Door | 2.4L 2360CC 144Cu. In. l4 GAS DOHC Naturally Aspirated |
| 2011 | Mitsubishi | Lancer | Ralliart Sedan 4-Door | 2.0L 1998CC 122Cu. In. l4 GAS DOHC Turbocharged |
| 2011 | Mitsubishi | Lancer | Ralliart Sportback Hatchback 4-Door | 2.0L 1998CC 122Cu. In. l4 GAS DOHC Turbocharged |
| 2011 | Mitsubishi | Lancer | Ralliart Sportback Wagon 4-Door | 2.0L 1998CC 122Cu. In. l4 GAS DOHC Turbocharged |
| 2011 | Mitsubishi | Lancer | SE Sedan 4-Door | 2.0L 1998CC 122Cu. In. l4 GAS DOHC Naturally Aspirated |
| 2011 | Mitsubishi | Lancer | SE Sportback Hatchback 4-Door | 2.0L 1998CC 122Cu. In. l4 GAS DOHC Naturally Aspirated |
| 2011 | Mitsubishi | Montero | Limited Sport Utility 4-Door | 3.8L 3828CC 234Cu. In. V6 GAS SOHC Naturally Aspirated |
| 2011 | Mitsubishi | Outlander | ES Sport Utility 4-Door | 2.4L 2360CC 144Cu. In. l4 GAS DOHC Naturally Aspirated |
| 2011 | Mitsubishi | Outlander | GT Sport Utility 4-Door | 3.0L 2998CC 182Cu. In. V6 GAS SOHC Naturally Aspirated |
| 2011 | Mitsubishi | Outlander | Limited Sport Utility 4-Door | 3.0L 2998CC 182Cu. In. V6 GAS SOHC Naturally Aspirated |
| 2011 | Mitsubishi | Outlander | LS Sport Utility 4-Door | 2.4L 2360CC 144Cu. In. l4 GAS DOHC Naturally Aspirated |
| 2011 | Mitsubishi | Outlander | SE Sport Utility 4-Door | 2.4L 2360CC 144Cu. In. l4 GAS DOHC Naturally Aspirated |
| 2011 | Mitsubishi | Outlander | XLS Sport Utility 4-Door | 2.4L 2360CC 144Cu. In. l4 GAS DOHC Naturally Aspirated |
| 2011 | Mitsubishi | Outlander | XLS Sport Utility 4-Door | 3.0L 2998CC 182Cu. In. V6 GAS SOHC Naturally Aspirated |
| 2011 | Mitsubishi | Outlander Sport | ES Sport Utility 4-Door | 2.0L 1998CC 122Cu. In. l4 GAS DOHC Naturally Aspirated |
| 2011 | Mitsubishi | Outlander Sport | SE Sport Utility 4-Door | 2.0L 1998CC 122Cu. In. l4 GAS DOHC Naturally Aspirated |
| 2011 | Mitsubishi | RVR | ES Sport Utility 4-Door | 2.0L 1998CC 122Cu. In. l4 GAS DOHC Naturally Aspirated |
| 2011 | Mitsubishi | RVR | GT Sport Utility 4-Door | 2.0L 1998CC 122Cu. In. l4 GAS DOHC Naturally Aspirated |
| 2011 | Mitsubishi | RVR | SE Sport Utility 4-Door | 2.0L 1998CC 122Cu. In. l4 GAS DOHC Naturally Aspirated |
| 2010 | Mazda | 3 | Grand Touring Hatchback 4-Door | 2.3L 2260CC l4 GAS DOHC Turbocharged |
| 2010 | Mazda | 3 | GS Sedan 4-Door | 2.0L 2000CC 122Cu. In. l4 GAS DOHC Naturally Aspirated |
| 2010 | Mazda | 3 | GT Hatchback 4-Door | 2.5L 2488CC 152Cu. In. l4 GAS DOHC Naturally Aspirated |
| 2010 | Mazda | 3 | GT Sedan 4-Door | 2.5L 2488CC 152Cu. In. l4 GAS DOHC Naturally Aspirated |
| 2010 | Mazda | 3 | GX Sedan 4-Door | 2.0L 2000CC 122Cu. In. l4 GAS DOHC Naturally Aspirated |
| 2010 | Mazda | 3 | i Sedan 4-Door | 2.0L 2000CC 122Cu. In. l4 GAS DOHC Naturally Aspirated |
| 2010 | Mazda | 3 | I Touring Sedan 4-Door | 2.0L 1999CC 122Cu. In. l4 GAS DOHC Naturally Aspirated |
| 2010 | Mazda | 3 | Mazdaspeed Hatchback 4-Door | 2.3L 2260CC l4 GAS DOHC Turbocharged |
| 2010 | Mazda | 3 | S Hatchback 4-Door | 2.5L 2488CC 152Cu. In. l4 GAS DOHC Naturally Aspirated |
| 2010 | Mazda | 3 | S Sedan 4-Door | 2.5L 2488CC 152Cu. In. l4 GAS DOHC Naturally Aspirated |
| 2010 | Mazda | 3 Sport | GS Hatchback 4-Door | 2.5L 2488CC 152Cu. In. l4 GAS DOHC Naturally Aspirated |
| 2010 | Mazda | 3 Sport | GT Hatchback 4-Door | 2.5L 2488CC 152Cu. In. l4 GAS DOHC Naturally Aspirated |
| 2010 | Mazda | 3 Sport | GX Hatchback 4-Door | 2.0L 2000CC 122Cu. In. l4 GAS DOHC Naturally Aspirated |
| 2010 | Mazda | 5 | Grand Touring Mini Passenger Van 4-Door | 2.3L 2260CC l4 GAS DOHC Naturally Aspirated |
| 2010 | Mazda | 5 | GS Mini Passenger Van 4-Door | 2.3L 2260CC l4 GAS DOHC Naturally Aspirated |
| 2010 | Mazda | 5 | GT Mini Passenger Van 4-Door | 2.3L 2260CC l4 GAS DOHC Naturally Aspirated |
| 2010 | Mazda | 5 | Sport Mini Passenger Van 4-Door | 2.3L 2260CC l4 GAS DOHC Naturally Aspirated |
| 2010 | Mazda | 5 | Touring Mini Passenger Van 4-Door | 2.3L 2260CC l4 GAS DOHC Naturally Aspirated |
| 2010 | Mazda | 6 | GS Sedan 4-Door | 2.5L 2488CC 152Cu. In. l4 GAS DOHC Naturally Aspirated |
| 2010 | Mazda | 6 | GT Sedan 4-Door | 2.5L 2488CC 152Cu. In. l4 GAS DOHC Naturally Aspirated |
| 2010 | Mazda | 6 | i Sedan 4-Door | 2.5L 2488CC 152Cu. In. l4 GAS DOHC Naturally Aspirated |
| 2010 | Mazda | 6 | S Sedan 4-Door | 3.7L 3726CC 227Cu. In. V6 GAS DOHC Naturally Aspirated |
| 2010 | Mazda | B4000 | SE Extended Cab Pickup 4-Door | 4.0L 4016CC V6 GAS SOHC Naturally Aspirated |
| 2010 | Mazda | CX-7 | Grand Touring Sport Utility 4-Door | 2.3L 2260CC l4 GAS DOHC Turbocharged |
| 2010 | Mazda | CX-7 | GS Sport Utility 4-Door | 2.5L 2488CC 152Cu. In. l4 GAS DOHC Naturally Aspirated |
| 2010 | Mazda | CX-7 | GT Sport Utility 4-Door | 2.3L 2260CC l4 GAS DOHC Turbocharged |
| 2010 | Mazda | CX-7 | GX Sport Utility 4-Door | 2.5L 2488CC 152Cu. In. l4 GAS DOHC Naturally Aspirated |
| 2010 | Mazda | CX-7 | Sport Sport Utility 4-Door | 2.3L 2260CC l4 GAS DOHC Turbocharged |
| 2010 | Mazda | CX-7 | Sport Sport Utility 4-Door | 2.5L 2488CC 152Cu. In. l4 GAS DOHC Naturally Aspirated |
| 2010 | Mazda | CX-7 | SV Sport Utility 4-Door | 2.5L 2488CC 152Cu. In. l4 GAS DOHC Naturally Aspirated |
| 2010 | Mazda | CX-7 | Touring Sport Utility 4-Door | 2.3L 2260CC l4 GAS DOHC Turbocharged |
| 2010 | Mazda | CX-9 | Grand Touring Sport Utility 4-Door | 3.7L 3726CC 227Cu. In. V6 GAS DOHC Naturally Aspirated |
| 2010 | Mazda | CX-9 | GS Sport Utility 4-Door | 3.7L 3726CC 227Cu. In. V6 GAS DOHC Naturally Aspirated |
| 2010 | Mazda | CX-9 | GT Sport Utility 4-Door | 3.7L 3726CC 227Cu. In. V6 GAS DOHC Naturally Aspirated |
| 2010 | Mazda | CX-9 | Sport Sport Utility 4-Door | 3.7L 3726CC 227Cu. In. V6 GAS DOHC Naturally Aspirated |
| 2010 | Mazda | CX-9 | Touring Sport Utility 4-Door | 3.7L 3726CC 227Cu. In. V6 GAS DOHC Naturally Aspirated |
| 2010 | Mazda | MX-5 Miata | Grand Touring Convertible 2-Door | 2.0L 2000CC 122Cu. In. l4 GAS DOHC Naturally Aspirated |
| 2010 | Mazda | MX-5 Miata | GS Convertible 2-Door | 2.0L 2000CC 122Cu. In. l4 GAS DOHC Naturally Aspirated |
| 2010 | Mazda | MX-5 Miata | GT Convertible 2-Door | 2.0L 2000CC 122Cu. In. l4 GAS DOHC Naturally Aspirated |
| 2010 | Mazda | MX-5 Miata | GX Convertible 2-Door | 2.0L 2000CC 122Cu. In. l4 GAS DOHC Naturally Aspirated |
| 2010 | Mazda | MX-5 Miata | Sport Convertible 2-Door | 2.0L 2000CC 122Cu. In. l4 GAS DOHC Naturally Aspirated |
| 2010 | Mazda | MX-5 Miata | Touring Convertible 2-Door | 2.0L 2000CC 122Cu. In. l4 GAS DOHC Naturally Aspirated |
| 2010 | Mazda | RX-8 | Grand Touring Coupe 4-Door | 1.3L 1308CC R2 GAS Naturally Aspirated |
| 2010 | Mazda | RX-8 | GT Coupe 4-Door | 1.3L 1308CC R2 GAS Naturally Aspirated |
| 2010 | Mazda | RX-8 | R3 Coupe 4-Door | 1.3L 1308CC R2 GAS Naturally Aspirated |
| 2010 | Mazda | RX-8 | Sport Coupe 4-Door | 1.3L 1308CC R2 GAS Naturally Aspirated |
| 2010 | Mazda | Tribute | GS Sport Utility 4-Door | 3.0L 2968CC 181Cu. In. V6 FLEX DOHC Naturally Aspirated |
| 2010 | Mazda | Tribute | GX Sport Utility 4-Door | 2.5L 2488CC 152Cu. In. l4 GAS DOHC Naturally Aspirated |
| 2010 | Mazda | Tribute | Hybrid Sport Utility 4-Door | 2.5L 2488CC 152Cu. In. l4 ELECTRIC/GAS DOHC Naturally Aspirated |
| 2010 | Mazda | Tribute | i Sport Utility 4-Door | 2.5L 2488CC 152Cu. In. l4 GAS DOHC Naturally Aspirated |
| 2010 | Mazda | Tribute | S Sport Utility 4-Door | 3.0L 2968CC 181Cu. In. V6 FLEX DOHC Naturally Aspirated |
| 2010 | Mitsubishi | Eclipse | GS Hatchback 2-Door | 2.4L 2378CC l4 GAS SOHC Naturally Aspirated |
| 2010 | Mitsubishi | Eclipse | GS Sport Hatchback 2-Door | 2.4L 2378CC l4 GAS SOHC Naturally Aspirated |
| 2010 | Mitsubishi | Eclipse | GT Hatchback 2-Door | 3.8L 3828CC 230Cu. In. V6 GAS SOHC Naturally Aspirated |
| 2010 | Mitsubishi | Eclipse | Spyder GS Convertible 2-Door | 2.4L 2378CC l4 GAS SOHC Naturally Aspirated |
| 2010 | Mitsubishi | Eclipse | Spyder GT Convertible 2-Door | 3.8L 3828CC 230Cu. In. V6 GAS SOHC Naturally Aspirated |
| 2010 | Mitsubishi | Endeavor | LS Sport Utility 4-Door | 3.8L 3828CC 230Cu. In. V6 GAS SOHC Naturally Aspirated |
| 2010 | Mitsubishi | Endeavor | SE Sport Utility 4-Door | 3.8L 3828CC 230Cu. In. V6 GAS SOHC Naturally Aspirated |
| 2010 | Mitsubishi | Galant | ES Sedan 4-Door | 2.4L 2378CC l4 GAS SOHC Naturally Aspirated |
| 2010 | Mitsubishi | Galant | SE Sedan 4-Door | 2.4L 2378CC l4 GAS SOHC Naturally Aspirated |
| 2010 | Mitsubishi | L200 | Base Crew Cab Pickup 4-Door | 2.5L 2477CC 151Cu. In. l4 DIESEL DOHC Turbocharged |
| 2010 | Mitsubishi | Lancer | DE Sedan 4-Door | 2.0L 1998CC 122Cu. In. l4 GAS DOHC Naturally Aspirated |
| 2010 | Mitsubishi | Lancer | ES Sedan 4-Door | 2.0L 1998CC 122Cu. In. l4 GAS DOHC Naturally Aspirated |
| 2010 | Mitsubishi | Lancer | Evolution GSR Sedan 4-Door | 2.0L 1998CC 122Cu. In. l4 GAS DOHC Turbocharged |
| 2010 | Mitsubishi | Lancer | Evolution MR Sedan 4-Door | 2.0L 1998CC 122Cu. In. l4 GAS DOHC Turbocharged |
| 2010 | Mitsubishi | Lancer | Evolution MR Touring Sedan 4-Door | 2.0L 1998CC 122Cu. In. l4 GAS DOHC Turbocharged |
| 2010 | Mitsubishi | Lancer | GTS Sedan 4-Door | 2.4L 2360CC 144Cu. In. l4 GAS DOHC Naturally Aspirated |
| 2010 | Mitsubishi | Lancer | GTS Sportback Hatchback 4-Door | 2.4L 2360CC 144Cu. In. l4 GAS DOHC Naturally Aspirated |
| 2010 | Mitsubishi | Lancer | GTS Sportback Wagon 4-Door | 2.4L 2360CC 144Cu. In. l4 GAS DOHC Naturally Aspirated |
| 2010 | Mitsubishi | Lancer | Ralliart Sedan 4-Door | 2.0L 1998CC 122Cu. In. l4 GAS DOHC Turbocharged |
| 2010 | Mitsubishi | Lancer | Ralliart Sportback Hatchback 4-Door | 2.0L 1998CC 122Cu. In. l4 GAS DOHC Turbocharged |
| 2010 | Mitsubishi | Lancer | Ralliart Sportback Wagon 4-Door | 2.0L 1998CC 122Cu. In. l4 GAS DOHC Turbocharged |
| 2010 | Mitsubishi | Lancer | SE Sedan 4-Door | 2.0L 1998CC 122Cu. In. l4 GAS DOHC Naturally Aspirated |
| 2010 | Mitsubishi | Montero | Limited Sport Utility 4-Door | 3.8L 3828CC 234Cu. In. V6 GAS SOHC Naturally Aspirated |
| 2010 | Mitsubishi | Outlander | ES Sport Utility 4-Door | 2.4L 2360CC 144Cu. In. l4 GAS DOHC Naturally Aspirated |
| 2010 | Mitsubishi | Outlander | GT Sport Utility 4-Door | 3.0L 2998CC 182Cu. In. V6 GAS SOHC Naturally Aspirated |
| 2010 | Mitsubishi | Outlander | Limited Sport Utility 4-Door | 3.0L 2998CC 182Cu. In. V6 GAS SOHC Naturally Aspirated |
| 2010 | Mitsubishi | Outlander | LS Sport Utility 4-Door | 2.4L 2360CC 144Cu. In. l4 GAS DOHC Naturally Aspirated |
| 2010 | Mitsubishi | Outlander | LS Sport Utility 4-Door | 3.0L 2998CC 182Cu. In. V6 GAS SOHC Naturally Aspirated |
| 2010 | Mitsubishi | Outlander | SE Sport Utility 4-Door | 2.4L 2360CC 144Cu. In. l4 GAS DOHC Naturally Aspirated |
| 2010 | Mitsubishi | Outlander | XLS Sport Utility 4-Door | 2.4L 2360CC 144Cu. In. l4 GAS DOHC Naturally Aspirated |
| 2010 | Mitsubishi | Outlander | XLS Sport Utility 4-Door | 3.0L 2998CC 182Cu. In. V6 GAS SOHC Naturally Aspirated |
| 2009 | Mazda | 3 | GS Sedan 4-Door | 2.0L 2000CC 122Cu. In. l4 GAS DOHC Naturally Aspirated |
| 2009 | Mazda | 3 | GT Hatchback 4-Door | 2.3L 2260CC l4 GAS DOHC Naturally Aspirated |
| 2009 | Mazda | 3 | GT Sedan 4-Door | 2.3L 2260CC l4 GAS DOHC Naturally Aspirated |
| 2009 | Mazda | 3 | GX Sedan 4-Door | 2.0L 2000CC 122Cu. In. l4 GAS DOHC Naturally Aspirated |
| 2009 | Mazda | 3 | i Sedan 4-Door | 2.0L 2000CC 122Cu. In. l4 GAS DOHC Naturally Aspirated |
| 2009 | Mazda | 3 | Mazdaspeed Hatchback 4-Door | 2.3L 2260CC l4 GAS DOHC Turbocharged |
| 2009 | Mazda | 3 | S Hatchback 4-Door | 2.3L 2260CC l4 GAS DOHC Naturally Aspirated |
| 2009 | Mazda | 3 | S Sedan 4-Door | 2.3L 2260CC l4 GAS DOHC Naturally Aspirated |
| 2009 | Mazda | 3 Sport | GX Hatchback 4-Door | 2.0L 2000CC 122Cu. In. l4 GAS DOHC Naturally Aspirated |
| 2009 | Mazda | 5 | Grand Touring Mini Passenger Van 4-Door | 2.3L 2260CC l4 GAS DOHC Naturally Aspirated |
| 2009 | Mazda | 5 | GS Mini Passenger Van 4-Door | 2.3L 2260CC l4 GAS DOHC Naturally Aspirated |
| 2009 | Mazda | 5 | GT Mini Passenger Van 4-Door | 2.3L 2260CC l4 GAS DOHC Naturally Aspirated |
| 2009 | Mazda | 5 | Sport Mini Passenger Van 4-Door | 2.3L 2260CC l4 GAS DOHC Naturally Aspirated |
| 2009 | Mazda | 5 | Touring Mini Passenger Van 4-Door | 2.3L 2260CC l4 GAS DOHC Naturally Aspirated |
| 2009 | Mazda | 6 | GS Sedan 4-Door | 2.5L 2488CC 152Cu. In. l4 GAS DOHC Naturally Aspirated |
| 2009 | Mazda | 6 | GT Sedan 4-Door | 2.5L 2488CC 152Cu. In. l4 GAS DOHC Naturally Aspirated |
| 2009 | Mazda | 6 | i Sedan 4-Door | 2.5L 2488CC 152Cu. In. l4 GAS DOHC Naturally Aspirated |
| 2009 | Mazda | 6 | S Sedan 4-Door | 3.7L 3726CC 227Cu. In. V6 GAS DOHC Naturally Aspirated |
| 2009 | Mazda | B4000 | Base Extended Cab Pickup 4-Door | 4.0L 4016CC V6 GAS SOHC Naturally Aspirated |
| 2009 | Mazda | B4000 | DS Extended Cab Pickup 4-Door | 4.0L 4016CC V6 GAS SOHC Naturally Aspirated |
| 2009 | Mazda | B4000 | SE Extended Cab Pickup 4-Door | 4.0L 4016CC V6 GAS SOHC Naturally Aspirated |
| 2009 | Mazda | CX-7 | Grand Touring Sport Utility 4-Door | 2.3L 2260CC l4 GAS DOHC Turbocharged |
| 2009 | Mazda | CX-7 | GS Sport Utility 4-Door | 2.3L 2260CC l4 GAS DOHC Turbocharged |
| 2009 | Mazda | CX-7 | GT Sport Utility 4-Door | 2.3L 2260CC l4 GAS DOHC Turbocharged |
| 2009 | Mazda | CX-7 | Sport Sport Utility 4-Door | 2.3L 2260CC l4 GAS DOHC Turbocharged |
| 2009 | Mazda | CX-7 | Touring Sport Utility 4-Door | 2.3L 2260CC l4 GAS DOHC Turbocharged |
| 2009 | Mazda | CX-9 | Grand Touring Sport Utility 4-Door | 3.7L 3726CC 227Cu. In. V6 GAS DOHC Naturally Aspirated |
| 2009 | Mazda | CX-9 | GS Sport Utility 4-Door | 3.7L 3726CC 227Cu. In. V6 GAS DOHC Naturally Aspirated |
| 2009 | Mazda | CX-9 | GT Sport Utility 4-Door | 3.7L 3726CC 227Cu. In. V6 GAS DOHC Naturally Aspirated |
| 2009 | Mazda | CX-9 | Sport Sport Utility 4-Door | 3.7L 3726CC 227Cu. In. V6 GAS DOHC Naturally Aspirated |
| 2009 | Mazda | CX-9 | Touring Sport Utility 4-Door | 3.7L 3726CC 227Cu. In. V6 GAS DOHC Naturally Aspirated |
| 2009 | Mazda | MX-5 Miata | Grand Touring Convertible 2-Door | 2.0L 2000CC 122Cu. In. l4 GAS DOHC Naturally Aspirated |
| 2009 | Mazda | MX-5 Miata | GS Convertible 2-Door | 2.0L 2000CC 122Cu. In. l4 GAS DOHC Naturally Aspirated |
| 2009 | Mazda | MX-5 Miata | GT Convertible 2-Door | 2.0L 2000CC 122Cu. In. l4 GAS DOHC Naturally Aspirated |
| 2009 | Mazda | MX-5 Miata | GX Convertible 2-Door | 2.0L 2000CC 122Cu. In. l4 GAS DOHC Naturally Aspirated |
| 2009 | Mazda | MX-5 Miata | Sport Convertible 2-Door | 2.0L 2000CC 122Cu. In. l4 GAS DOHC Naturally Aspirated |
| 2009 | Mazda | MX-5 Miata | SV Convertible 2-Door | 2.0L 2000CC 122Cu. In. l4 GAS DOHC Naturally Aspirated |
| 2009 | Mazda | MX-5 Miata | Touring Convertible 2-Door | 2.0L 2000CC 122Cu. In. l4 GAS DOHC Naturally Aspirated |
| 2009 | Mazda | RX-8 | Grand Touring Coupe 4-Door | 1.3L 1308CC R2 GAS Naturally Aspirated |
| 2009 | Mazda | RX-8 | GS Coupe 4-Door | 1.3L 1308CC R2 GAS Naturally Aspirated |
| 2009 | Mazda | RX-8 | GT Coupe 4-Door | 1.3L 1308CC R2 GAS Naturally Aspirated |
| 2009 | Mazda | RX-8 | R3 Coupe 4-Door | 1.3L 1308CC R2 GAS Naturally Aspirated |
| 2009 | Mazda | RX-8 | Sport Coupe 4-Door | 1.3L 1308CC R2 GAS Naturally Aspirated |
| 2009 | Mazda | RX-8 | Touring Coupe 4-Door | 1.3L 1308CC R2 GAS Naturally Aspirated |
| 2009 | Mazda | Tribute | GS Sport Utility 4-Door | 3.0L 2968CC 181Cu. In. V6 GAS DOHC Naturally Aspirated |
| 2009 | Mazda | Tribute | GX Sport Utility 4-Door | 2.5L 2488CC 152Cu. In. l4 GAS DOHC Naturally Aspirated |
| 2009 | Mazda | Tribute | Hybrid Sport Utility 4-Door | 2.5L 2488CC 152Cu. In. l4 ELECTRIC/GAS DOHC Naturally Aspirated |
| 2009 | Mazda | Tribute | i Sport Utility 4-Door | 2.5L 2488CC 152Cu. In. l4 GAS DOHC Naturally Aspirated |
| 2009 | Mazda | Tribute | S Sport Utility 4-Door | 3.0L 2968CC 181Cu. In. V6 GAS DOHC Naturally Aspirated |
| 2009 | Mitsubishi | Eclipse | GS Hatchback 2-Door | 2.4L 2378CC l4 GAS SOHC Naturally Aspirated |
| 2009 | Mitsubishi | Eclipse | GT Coupe 2-Door | 3.8L 3828CC 230Cu. In. V6 GAS SOHC Naturally Aspirated |
| 2009 | Mitsubishi | Eclipse | GT Hatchback 2-Door | 3.8L 3828CC 230Cu. In. V6 GAS SOHC Naturally Aspirated |
| 2009 | Mitsubishi | Eclipse | GT-P Hatchback 2-Door | 3.8L 3828CC 230Cu. In. V6 GAS SOHC Naturally Aspirated |
| 2009 | Mitsubishi | Eclipse | Spyder GS Convertible 2-Door | 2.4L 2378CC l4 GAS SOHC Naturally Aspirated |
| 2009 | Mitsubishi | Eclipse | Spyder GT Convertible 2-Door | 3.8L 3828CC 230Cu. In. V6 GAS SOHC Naturally Aspirated |
| 2009 | Mitsubishi | Eclipse | Spyder GT-P Convertible 2-Door | 3.8L 3828CC 230Cu. In. V6 GAS SOHC Naturally Aspirated |
| 2009 | Mitsubishi | Galant | ES Diamond Sedan 4-Door | 2.4L 2378CC l4 GAS SOHC Naturally Aspirated |
| 2009 | Mitsubishi | Galant | ES Sedan 4-Door | 2.4L 2378CC l4 GAS SOHC Naturally Aspirated |
| 2009 | Mitsubishi | Galant | GT Sedan 4-Door | 3.8L 3828CC 230Cu. In. V6 GAS SOHC Naturally Aspirated |
| 2009 | Mitsubishi | Galant | Ralliart Sedan 4-Door | 3.8L 3828CC 230Cu. In. V6 GAS SOHC Naturally Aspirated |
| 2009 | Mitsubishi | Galant | Sport Edition Sedan 4-Door | 2.4L 2378CC l4 GAS SOHC Naturally Aspirated |
| 2009 | Mitsubishi | Galant | Sport V6 Sedan 4-Door | 3.8L 3828CC 230Cu. In. V6 GAS SOHC Naturally Aspirated |
| 2009 | Mitsubishi | L200 | Base Crew Cab Pickup 4-Door | 2.5L 2477CC 151Cu. In. l4 DIESEL DOHC Turbocharged |
| 2009 | Mitsubishi | Lancer | DE Sedan 4-Door | 2.0L 1998CC 122Cu. In. l4 GAS DOHC Naturally Aspirated |
| 2009 | Mitsubishi | Lancer | ES Sedan 4-Door | 2.0L 1998CC 122Cu. In. l4 GAS DOHC Naturally Aspirated |
| 2009 | Mitsubishi | Lancer | Evolution GSR Sedan 4-Door | 2.0L 1998CC 122Cu. In. l4 GAS DOHC Turbocharged |
| 2009 | Mitsubishi | Lancer | Evolution MR Sedan 4-Door | 2.0L 1998CC 122Cu. In. l4 GAS DOHC Turbocharged |
| 2009 | Mitsubishi | Lancer | Evolution RS Sedan 4-Door | 2.0L 1998CC 122Cu. In. l4 GAS DOHC Turbocharged |
| 2009 | Mitsubishi | Lancer | GTS Hatchback 4-Door | 2.4L 2360CC 144Cu. In. l4 GAS DOHC Naturally Aspirated |
| 2009 | Mitsubishi | Lancer | GTS Sedan 4-Door | 2.4L 2360CC 144Cu. In. l4 GAS DOHC Naturally Aspirated |
| 2009 | Mitsubishi | Lancer | Ralliart Hatchback 4-Door | 2.0L 1998CC 122Cu. In. l4 GAS DOHC Turbocharged |
| 2009 | Mitsubishi | Lancer | Ralliart Sedan 4-Door | 2.0L 1998CC 122Cu. In. l4 GAS DOHC Turbocharged |
| 2009 | Mitsubishi | Lancer | SE Sedan 4-Door | 2.0L 1998CC 122Cu. In. l4 GAS DOHC Naturally Aspirated |
| 2009 | Mitsubishi | Outlander | ES Sport Utility 4-Door | 2.4L 2360CC 144Cu. In. l4 GAS DOHC Naturally Aspirated |
| 2009 | Mitsubishi | Outlander | LS Sport Utility 4-Door | 3.0L 2998CC 182Cu. In. V6 GAS SOHC Naturally Aspirated |
| 2009 | Mitsubishi | Outlander | SE Sport Utility 4-Door | 2.4L 2360CC 144Cu. In. l4 GAS DOHC Naturally Aspirated |
| 2009 | Mitsubishi | Outlander | XLS Sport Utility 4-Door | 3.0L 2998CC 182Cu. In. V6 GAS SOHC Naturally Aspirated |
| 2009 | Mitsubishi | Raider | LS Crew Cab Pickup 4-Door | 3.7L 226Cu. In. V6 GAS SOHC Naturally Aspirated |
| 2009 | Mitsubishi | Raider | LS Extended Cab Pickup 4-Door | 3.7L 226Cu. In. V6 GAS SOHC Naturally Aspirated |
| 2008 | Mazda | 3 | GS Sedan 4-Door | 2.0L 2000CC 122Cu. In. l4 GAS DOHC Naturally Aspirated |
| 2008 | Mazda | 3 | GT Hatchback 4-Door | 2.3L 2260CC l4 GAS DOHC Naturally Aspirated |
| 2008 | Mazda | 3 | GT Sedan 4-Door | 2.3L 2260CC l4 GAS DOHC Naturally Aspirated |
| 2008 | Mazda | 3 | GX Sedan 4-Door | 2.0L 2000CC 122Cu. In. l4 GAS DOHC Naturally Aspirated |
| 2008 | Mazda | 3 | i Sedan 4-Door | 2.0L 2000CC 122Cu. In. l4 GAS DOHC Naturally Aspirated |
| 2008 | Mazda | 3 | Mazdaspeed Hatchback 4-Door | 2.3L 2260CC l4 GAS DOHC Turbocharged |
| 2008 | Mazda | 3 | S Hatchback 4-Door | 2.3L 2260CC l4 GAS DOHC Naturally Aspirated |
| 2008 | Mazda | 3 | S Sedan 4-Door | 2.3L 2260CC l4 GAS DOHC Naturally Aspirated |
| 2008 | Mazda | 5 | Grand Touring Mini Passenger Van 4-Door | 2.3L 2260CC l4 GAS DOHC Naturally Aspirated |
| 2008 | Mazda | 5 | GS Mini Passenger Van 4-Door | 2.3L 2260CC l4 GAS DOHC Naturally Aspirated |
| 2008 | Mazda | 5 | GT Mini Passenger Van 4-Door | 2.3L 2260CC l4 GAS DOHC Naturally Aspirated |
| 2008 | Mazda | 5 | Sport Mini Passenger Van 4-Door | 2.3L 2260CC l4 GAS DOHC Naturally Aspirated |
| 2008 | Mazda | 5 | Touring Mini Passenger Van 4-Door | 2.3L 2260CC l4 GAS DOHC Naturally Aspirated |
| 2008 | Mazda | B3000 | DS Extended Cab Pickup 4-Door | 3.0L 2986CC 182Cu. In. V6 GAS OHV Naturally Aspirated |
| 2008 | Mazda | B4000 | Base Extended Cab Pickup 4-Door | 4.0L 4016CC V6 GAS SOHC Naturally Aspirated |
| 2008 | Mazda | B4000 | DS Extended Cab Pickup 4-Door | 4.0L 4016CC V6 GAS SOHC Naturally Aspirated |
| 2008 | Mazda | B4000 | SE Extended Cab Pickup 4-Door | 4.0L 4016CC V6 GAS SOHC Naturally Aspirated |
| 2008 | Mazda | CX-7 | Grand Touring Sport Utility 4-Door | 2.3L 2260CC l4 GAS DOHC Turbocharged |
| 2008 | Mazda | CX-7 | GS Sport Utility 4-Door | 2.3L 2260CC l4 GAS DOHC Turbocharged |
| 2008 | Mazda | CX-7 | GT Sport Utility 4-Door | 2.3L 2260CC l4 GAS DOHC Turbocharged |
| 2008 | Mazda | CX-7 | Sport Sport Utility 4-Door | 2.3L 2260CC l4 GAS DOHC Turbocharged |
| 2008 | Mazda | CX-7 | Touring Sport Utility 4-Door | 2.3L 2260CC l4 GAS DOHC Turbocharged |
| 2008 | Mazda | CX-9 | Grand Touring Sport Utility 4-Door | 3.7L 3726CC 227Cu. In. V6 GAS DOHC Naturally Aspirated |
| 2008 | Mazda | CX-9 | GS Sport Utility 4-Door | 3.7L 3726CC 227Cu. In. V6 GAS DOHC Naturally Aspirated |
| 2008 | Mazda | CX-9 | GT Sport Utility 4-Door | 3.7L 3726CC 227Cu. In. V6 GAS DOHC Naturally Aspirated |
| 2008 | Mazda | CX-9 | Sport Sport Utility 4-Door | 3.7L 3726CC 227Cu. In. V6 GAS DOHC Naturally Aspirated |
| 2008 | Mazda | CX-9 | Touring Sport Utility 4-Door | 3.7L 3726CC 227Cu. In. V6 GAS DOHC Naturally Aspirated |
| 2008 | Mazda | MX-5 | Grand Touring Convertible 2-Door | 2.0L 2000CC 122Cu. In. l4 GAS DOHC Naturally Aspirated |
| 2008 | Mazda | MX-5 | Sport Convertible 2-Door | 2.0L 2000CC 122Cu. In. l4 GAS DOHC Naturally Aspirated |
| 2008 | Mazda | MX-5 Miata | Grand Touring Convertible 2-Door | 2.0L 2000CC 122Cu. In. l4 GAS DOHC Naturally Aspirated |
| 2008 | Mazda | MX-5 Miata | GS Convertible 2-Door | 2.0L 2000CC 122Cu. In. l4 GAS DOHC Naturally Aspirated |
| 2008 | Mazda | MX-5 Miata | GT Convertible 2-Door | 2.0L 2000CC 122Cu. In. l4 GAS DOHC Naturally Aspirated |
| 2008 | Mazda | MX-5 Miata | GX Convertible 2-Door | 2.0L 2000CC 122Cu. In. l4 GAS DOHC Naturally Aspirated |
| 2008 | Mazda | MX-5 Miata | Sport Convertible 2-Door | 2.0L 2000CC 122Cu. In. l4 GAS DOHC Naturally Aspirated |
| 2008 | Mazda | MX-5 Miata | SV Convertible 2-Door | 2.0L 2000CC 122Cu. In. l4 GAS DOHC Naturally Aspirated |
| 2008 | Mazda | MX-5 Miata | Touring Convertible 2-Door | 2.0L 2000CC 122Cu. In. l4 GAS DOHC Naturally Aspirated |
| 2008 | Mazda | RX-8 | 40th Anniversary Edition Coupe 4-Door | 1.3L 1308CC R2 GAS Naturally Aspirated |
| 2008 | Mazda | RX-8 | Grand Touring Coupe 4-Door | 1.3L 1308CC R2 GAS Naturally Aspirated |
| 2008 | Mazda | RX-8 | GS Coupe 4-Door | 1.3L 1308CC R2 GAS Naturally Aspirated |
| 2008 | Mazda | RX-8 | GT Coupe 4-Door | 1.3L 1308CC R2 GAS Naturally Aspirated |
| 2008 | Mazda | RX-8 | Sport Coupe 4-Door | 1.3L 1308CC R2 GAS Naturally Aspirated |
| 2008 | Mazda | RX-8 | Touring Coupe 4-Door | 1.3L 1308CC R2 GAS Naturally Aspirated |
| 2008 | Mazda | Tribute | GX Sport Utility 4-Door | 3.0L 2968CC 181Cu. In. V6 GAS DOHC Naturally Aspirated |
| 2008 | Mazda | Tribute | Hybrid Sport Utility 4-Door | 2.3L 140Cu. In. l4 ELECTRIC/GAS DOHC Naturally Aspirated |
| 2008 | Mazda | Tribute | i Sport Utility 4-Door | 2.3L 140Cu. In. l4 GAS DOHC Naturally Aspirated |
| 2008 | Mazda | Tribute | S Sport Utility 4-Door | 3.0L 2968CC 181Cu. In. V6 GAS DOHC Naturally Aspirated |
| 2008 | Mitsubishi | Eclipse | GS Hatchback 2-Door | 2.4L 2378CC l4 GAS SOHC Naturally Aspirated |
| 2008 | Mitsubishi | Eclipse | GT Convertible 2-Door | 3.8L 3828CC 230Cu. In. V6 GAS SOHC Naturally Aspirated |
| 2008 | Mitsubishi | Eclipse | GT Coupe 2-Door | 3.8L 3828CC 230Cu. In. V6 GAS SOHC Naturally Aspirated |
| 2008 | Mitsubishi | Eclipse | GT Hatchback 2-Door | 3.8L 3828CC 230Cu. In. V6 GAS SOHC Naturally Aspirated |
| 2008 | Mitsubishi | Eclipse | GT-P Hatchback 2-Door | 3.8L 3828CC 230Cu. In. V6 GAS SOHC Naturally Aspirated |
| 2008 | Mitsubishi | Eclipse | SE Hatchback 2-Door | 2.4L 2378CC l4 GAS SOHC Naturally Aspirated |
| 2008 | Mitsubishi | Eclipse | SE Hatchback 2-Door | 3.8L 3828CC 230Cu. In. V6 GAS SOHC Naturally Aspirated |
| 2008 | Mitsubishi | Eclipse | Spyder GS Convertible 2-Door | 2.4L 2378CC l4 GAS SOHC Naturally Aspirated |
| 2008 | Mitsubishi | Eclipse | Spyder GT Convertible 2-Door | 3.8L 3828CC 230Cu. In. V6 GAS SOHC Naturally Aspirated |
| 2008 | Mitsubishi | Eclipse | Spyder GT-P Convertible 2-Door | 3.8L 3828CC 230Cu. In. V6 GAS SOHC Naturally Aspirated |
| 2008 | Mitsubishi | Endeavor | Limited Sport Utility 4-Door | 3.8L 3828CC 230Cu. In. V6 GAS SOHC Naturally Aspirated |
| 2008 | Mitsubishi | Endeavor | LS Sport Utility 4-Door | 3.8L 3828CC 230Cu. In. V6 GAS SOHC Naturally Aspirated |
| 2008 | Mitsubishi | Endeavor | SE Sport Utility 4-Door | 3.8L 3828CC 230Cu. In. V6 GAS SOHC Naturally Aspirated |
| 2008 | Mitsubishi | Endeavor | XLS Sport Utility 4-Door | 3.8L 3828CC 230Cu. In. V6 GAS SOHC Naturally Aspirated |
| 2008 | Mitsubishi | Galant | DE Sedan 4-Door | 2.4L 2378CC l4 GAS SOHC Naturally Aspirated |
| 2008 | Mitsubishi | Galant | ES Diamond Sedan 4-Door | 2.4L 2378CC l4 GAS SOHC Naturally Aspirated |
| 2008 | Mitsubishi | Galant | ES Sedan 4-Door | 2.4L 2378CC l4 GAS SOHC Naturally Aspirated |
| 2008 | Mitsubishi | Galant | Ralliart Sedan 4-Door | 3.8L 3828CC 230Cu. In. V6 GAS SOHC Naturally Aspirated |
| 2008 | Mitsubishi | Grandis | Base Mini Passenger Van 4-Door | 2.4L 2378CC l4 GAS SOHC Naturally Aspirated |
| 2008 | Mitsubishi | L200 | Base Crew Cab Pickup 4-Door | 2.5L 2477CC 151Cu. In. l4 DIESEL DOHC Turbocharged |
| 2008 | Mitsubishi | L200 | Base Standard Cab Pickup 2-Door | 2.5L 2477CC 151Cu. In. l4 DIESEL DOHC Turbocharged |
| 2008 | Mitsubishi | Lancer | DE Sedan 4-Door | 2.0L 1998CC 122Cu. In. l4 GAS DOHC Naturally Aspirated |
| 2008 | Mitsubishi | Lancer | ES Sedan 4-Door | 2.0L 1998CC 122Cu. In. l4 GAS DOHC Naturally Aspirated |
| 2008 | Mitsubishi | Lancer | Evolution GSR Sedan 4-Door | 2.0L 1998CC 122Cu. In. l4 GAS DOHC Turbocharged |
| 2008 | Mitsubishi | Lancer | Evolution MR Sedan 4-Door | 2.0L 1998CC 122Cu. In. l4 GAS DOHC Turbocharged |
| 2008 | Mitsubishi | Lancer | GTS Sedan 4-Door | 2.0L 1998CC 122Cu. In. l4 GAS DOHC Naturally Aspirated |
| 2008 | Mitsubishi | Montero | Limited Sport Utility 4-Door | 3.8L 3828CC 230Cu. In. V6 GAS SOHC Naturally Aspirated |
| 2008 | Mitsubishi | Montero Sport | XLS Sport Utility 4-Door | 3.5L 3497CC 215Cu. In. V6 GAS SOHC Naturally Aspirated |
| 2008 | Mitsubishi | Outlander | ES Sport Utility 4-Door | 2.4L 2360CC 144Cu. In. l4 GAS DOHC Naturally Aspirated |
| 2008 | Mitsubishi | Outlander | LS Sport Utility 4-Door | 3.0L 2998CC 182Cu. In. V6 GAS SOHC Naturally Aspirated |
| 2008 | Mitsubishi | Outlander | SE Sport Utility 4-Door | 2.4L 2360CC 144Cu. In. l4 GAS DOHC Naturally Aspirated |
| 2008 | Mitsubishi | Outlander | XLS Sport Utility 4-Door | 3.0L 2998CC 182Cu. In. V6 GAS SOHC Naturally Aspirated |
| 2008 | Mitsubishi | Raider | LS Crew Cab Pickup 4-Door | 3.7L 226Cu. In. V6 GAS SOHC Naturally Aspirated |
| 2008 | Mitsubishi | Raider | LS Extended Cab Pickup 4-Door | 3.7L 226Cu. In. V6 GAS SOHC Naturally Aspirated |
| 2007 | Mazda | 3 | i Sedan 4-Door | 2.0L 2000CC 122Cu. In. l4 GAS DOHC Naturally Aspirated |
| 2007 | Mazda | 3 | Mazdaspeed Hatchback 4-Door | 2.3L 2260CC l4 GAS DOHC Turbocharged |
| 2007 | Mazda | 3 | S Hatchback 4-Door | 2.3L 2260CC l4 GAS DOHC Naturally Aspirated |
| 2007 | Mazda | 3 | S Sedan 4-Door | 2.3L 2260CC l4 GAS DOHC Naturally Aspirated |
| 2007 | Mazda | 5 | Grand Touring Mini Passenger Van 4-Door | 2.3L 2260CC l4 GAS DOHC Naturally Aspirated |
| 2007 | Mazda | 5 | Sport Mini Passenger Van 4-Door | 2.3L 2260CC l4 GAS DOHC Naturally Aspirated |
| 2007 | Mazda | 5 | Touring Mini Passenger Van 4-Door | 2.3L 2260CC l4 GAS DOHC Naturally Aspirated |
| 2007 | Mazda | B3000 | Base Extended Cab Pickup 4-Door | 3.0L 2986CC 182Cu. In. V6 GAS OHV Naturally Aspirated |
| 2007 | Mazda | B3000 | DS Extended Cab Pickup 4-Door | 3.0L 2986CC 182Cu. In. V6 GAS OHV Naturally Aspirated |
| 2007 | Mazda | B3000 | DS Standard Cab Pickup 2-Door | 3.0L 2986CC 182Cu. In. V6 GAS OHV Naturally Aspirated |
| 2007 | Mazda | B4000 | Base Extended Cab Pickup 4-Door | 4.0L 4016CC V6 GAS SOHC Naturally Aspirated |
| 2007 | Mazda | B4000 | SE Extended Cab Pickup 4-Door | 4.0L 4016CC V6 GAS SOHC Naturally Aspirated |
| 2007 | Mazda | CX-7 | Grand Touring Sport Utility 4-Door | 2.3L 2260CC l4 GAS DOHC Turbocharged |
| 2007 | Mazda | CX-7 | Sport Sport Utility 4-Door | 2.3L 2260CC l4 GAS DOHC Turbocharged |
| 2007 | Mazda | CX-7 | Touring Sport Utility 4-Door | 2.3L 2260CC l4 GAS DOHC Turbocharged |
| 2007 | Mazda | CX-9 | Grand Touring Sport Utility 4-Door | 3.5L 3496CC 213Cu. In. V6 GAS DOHC Naturally Aspirated |
| 2007 | Mazda | CX-9 | Sport Sport Utility 4-Door | 3.5L 3496CC 213Cu. In. V6 GAS DOHC Naturally Aspirated |
| 2007 | Mazda | CX-9 | Touring Sport Utility 4-Door | 3.5L 3496CC 213Cu. In. V6 GAS DOHC Naturally Aspirated |
| 2007 | Mazda | MX-5 | Grand Touring Convertible 2-Door | 2.0L 1999CC 122Cu. In. l4 GAS DOHC Naturally Aspirated |
| 2007 | Mazda | MX-5 | Sport Convertible 2-Door | 2.0L 1999CC 122Cu. In. l4 GAS DOHC Naturally Aspirated |
| 2007 | Mazda | MX-5 Miata | Grand Touring Convertible 2-Door | 2.0L 2000CC 122Cu. In. l4 GAS DOHC Naturally Aspirated |
| 2007 | Mazda | MX-5 Miata | Sport Convertible 2-Door | 2.0L 2000CC 122Cu. In. l4 GAS DOHC Naturally Aspirated |
| 2007 | Mazda | MX-5 Miata | SV Convertible 2-Door | 2.0L 2000CC 122Cu. In. l4 GAS DOHC Naturally Aspirated |
| 2007 | Mazda | MX-5 Miata | Touring Convertible 2-Door | 2.0L 2000CC 122Cu. In. l4 GAS DOHC Naturally Aspirated |
| 2007 | Mazda | RX-8 | Base Coupe 4-Door | 1.3L 1308CC R2 GAS Naturally Aspirated |
| 2007 | Mitsubishi | Eclipse | GS Hatchback 2-Door | 2.4L 2378CC l4 GAS SOHC Naturally Aspirated |
| 2007 | Mitsubishi | Eclipse | GT Convertible 2-Door | 3.8L 3828CC 230Cu. In. V6 GAS SOHC Naturally Aspirated |
| 2007 | Mitsubishi | Eclipse | GT Coupe 2-Door | 3.8L 3828CC 230Cu. In. V6 GAS SOHC Naturally Aspirated |
| 2007 | Mitsubishi | Eclipse | GT Hatchback 2-Door | 3.8L 3828CC 230Cu. In. V6 GAS SOHC Naturally Aspirated |
| 2007 | Mitsubishi | Eclipse | Spyder GS Convertible 2-Door | 2.4L 2378CC l4 GAS SOHC Naturally Aspirated |
| 2007 | Mitsubishi | Eclipse | Spyder GT Convertible 2-Door | 3.8L 3828CC 230Cu. In. V6 GAS SOHC Naturally Aspirated |
| 2007 | Mitsubishi | Endeavor | Limited Sport Utility 4-Door | 3.8L 3828CC 230Cu. In. V6 GAS SOHC Naturally Aspirated |
| 2007 | Mitsubishi | Endeavor | LS Sport Utility 4-Door | 3.8L 3828CC 230Cu. In. V6 GAS SOHC Naturally Aspirated |
| 2007 | Mitsubishi | Endeavor | SE Sport Utility 4-Door | 3.8L 3828CC 230Cu. In. V6 GAS SOHC Naturally Aspirated |
| 2007 | Mitsubishi | Endeavor | XLS Sport Utility 4-Door | 3.8L 3828CC 230Cu. In. V6 GAS SOHC Naturally Aspirated |
| 2007 | Mitsubishi | Galant | DE Sedan 4-Door | 2.4L 2378CC l4 GAS SOHC Naturally Aspirated |
| 2007 | Mitsubishi | Galant | ES Diamond Sedan 4-Door | 2.4L 2378CC l4 GAS SOHC Naturally Aspirated |
| 2007 | Mitsubishi | Galant | ES Sedan 4-Door | 2.4L 2378CC l4 GAS SOHC Naturally Aspirated |
| 2007 | Mitsubishi | Galant | GTS Sedan 4-Door | 3.8L 3828CC 230Cu. In. V6 GAS SOHC Naturally Aspirated |
| 2007 | Mitsubishi | Galant | Ralliart Sedan 4-Door | 3.8L 3828CC 230Cu. In. V6 GAS SOHC Naturally Aspirated |
| 2007 | Mitsubishi | Galant | SE Sedan 4-Door | 2.4L 2378CC l4 GAS SOHC Naturally Aspirated |
| 2007 | Mitsubishi | Grandis | Base Mini Passenger Van 4-Door | 2.4L 2378CC l4 GAS SOHC Naturally Aspirated |
| 2007 | Mitsubishi | Lancer | ES Sedan 4-Door | 2.0L 1999CC 122Cu. In. l4 GAS SOHC Naturally Aspirated |
| 2007 | Mitsubishi | Lancer | LS Diamond Sedan 4-Door | 2.0L 1999CC 122Cu. In. l4 GAS SOHC Naturally Aspirated |
| 2007 | Mitsubishi | Lancer | LS Sedan 4-Door | 2.0L 1999CC 122Cu. In. l4 GAS SOHC Naturally Aspirated |
| 2007 | Mitsubishi | Montero Sport | XLS Sport Utility 4-Door | 3.5L 3497CC 215Cu. In. V6 GAS SOHC Naturally Aspirated |
| 2007 | Mitsubishi | Outlander | ES Sport Utility 4-Door | 3.0L 2998CC 182Cu. In. V6 GAS SOHC Naturally Aspirated |
| 2007 | Mitsubishi | Outlander | LS Sport Utility 4-Door | 3.0L 2998CC 182Cu. In. V6 GAS SOHC Naturally Aspirated |
| 2007 | Mitsubishi | Outlander | XLS Sport Utility 4-Door | 3.0L 2998CC 182Cu. In. V6 GAS SOHC Naturally Aspirated |
| 2007 | Mitsubishi | Raider | DuroCross Crew Cab Pickup 4-Door | 3.7L 226Cu. In. V6 GAS SOHC Naturally Aspirated |
| 2007 | Mitsubishi | Raider | LS Crew Cab Pickup 4-Door | 3.7L 226Cu. In. V6 GAS SOHC Naturally Aspirated |
| 2007 | Mitsubishi | Raider | LS Extended Cab Pickup 4-Door | 3.7L 226Cu. In. V6 GAS SOHC Naturally Aspirated |
| 2006 | Mazda | 3 | GS Hatchback 4-Door | 2.0L 2000CC 122Cu. In. l4 GAS DOHC Naturally Aspirated |
| 2006 | Mazda | 3 | GS Sedan 4-Door | 2.0L 2000CC 122Cu. In. l4 GAS DOHC Naturally Aspirated |
| 2006 | Mazda | 3 | GT Hatchback 4-Door | 2.3L 2260CC l4 GAS DOHC Naturally Aspirated |
| 2006 | Mazda | 3 | GT Sedan 4-Door | 2.3L 2260CC l4 GAS DOHC Naturally Aspirated |
| 2006 | Mazda | 3 | GX Sedan 4-Door | 2.0L 2000CC 122Cu. In. l4 GAS DOHC Naturally Aspirated |
| 2006 | Mazda | 3 | i Sedan 4-Door | 2.0L 2000CC 122Cu. In. l4 GAS DOHC Naturally Aspirated |
| 2006 | Mazda | 3 | S Hatchback 4-Door | 2.3L 2260CC l4 GAS DOHC Naturally Aspirated |
| 2006 | Mazda | 3 | S Sedan 4-Door | 2.3L 2260CC l4 GAS DOHC Naturally Aspirated |
| 2006 | Mazda | 5 | Sport Mini Passenger Van 4-Door | 2.3L 2260CC l4 GAS DOHC Naturally Aspirated |
| 2006 | Mazda | 5 | Touring Mini Passenger Van 4-Door | 2.3L 2260CC l4 GAS DOHC Naturally Aspirated |
| 2006 | Mazda | B3000 | Base Extended Cab Pickup 4-Door | 3.0L 2986CC 182Cu. In. V6 GAS OHV Naturally Aspirated |
| 2006 | Mazda | B3000 | DS Extended Cab Pickup 4-Door | 3.0L 2986CC 182Cu. In. V6 GAS OHV Naturally Aspirated |
| 2006 | Mazda | B3000 | DS Standard Cab Pickup 2-Door | 3.0L 2986CC 182Cu. In. V6 GAS OHV Naturally Aspirated |
| 2006 | Mazda | B4000 | Base Extended Cab Pickup 4-Door | 4.0L 4016CC V6 GAS SOHC Naturally Aspirated |
| 2006 | Mazda | B4000 | SE Extended Cab Pickup 4-Door | 4.0L 4016CC V6 GAS SOHC Naturally Aspirated |
| 2006 | Mazda | MPV | ES Mini Passenger Van 4-Door | 3.0L 2968CC 181Cu. In. V6 GAS DOHC Naturally Aspirated |
| 2006 | Mazda | MPV | LX Mini Passenger Van 4-Door | 3.0L 2968CC 181Cu. In. V6 GAS DOHC Naturally Aspirated |
| 2006 | Mazda | MPV | LX-SV Mini Passenger Van 4-Door | 3.0L 2968CC 181Cu. In. V6 GAS DOHC Naturally Aspirated |
| 2006 | Mazda | MX-5 | Sport Convertible 2-Door | 2.0L 1999CC 122Cu. In. l4 GAS DOHC Naturally Aspirated |
| 2006 | Mazda | MX-5 Miata | Base Convertible 2-Door | 2.0L 2000CC 122Cu. In. l4 GAS DOHC Naturally Aspirated |
| 2006 | Mazda | MX-5 Miata | Club Spec Convertible 2-Door | 2.0L 2000CC 122Cu. In. l4 GAS DOHC Naturally Aspirated |
| 2006 | Mazda | MX-5 Miata | Grand Touring Convertible 2-Door | 2.0L 2000CC 122Cu. In. l4 GAS DOHC Naturally Aspirated |
| 2006 | Mazda | MX-5 Miata | Sport Convertible 2-Door | 2.0L 2000CC 122Cu. In. l4 GAS DOHC Naturally Aspirated |
| 2006 | Mazda | MX-5 Miata | Touring Convertible 2-Door | 2.0L 2000CC 122Cu. In. l4 GAS DOHC Naturally Aspirated |
| 2006 | Mazda | RX-8 | Base Coupe 4-Door | 1.3L 1308CC R2 GAS Naturally Aspirated |
| 2006 | Mazda | Tribute | i Sport Utility 4-Door | 2.3L 140Cu. In. l4 GAS DOHC Naturally Aspirated |
| 2006 | Mazda | Tribute | S Sport Utility 4-Door | 3.0L 2968CC 181Cu. In. V6 GAS DOHC Naturally Aspirated |
| 2006 | Mitsubishi | Eclipse | GS Hatchback 2-Door | 2.4L 2378CC l4 GAS SOHC Naturally Aspirated |
| 2006 | Mitsubishi | Eclipse | GT Convertible 2-Door | 3.8L 3828CC 230Cu. In. V6 GAS SOHC Naturally Aspirated |
| 2006 | Mitsubishi | Eclipse | GT Coupe 2-Door | 3.8L 3828CC 230Cu. In. V6 GAS SOHC Naturally Aspirated |
| 2006 | Mitsubishi | Eclipse | GT Hatchback 2-Door | 3.8L 3828CC 230Cu. In. V6 GAS SOHC Naturally Aspirated |
| 2006 | Mitsubishi | Endeavor | Limited Sport Utility 4-Door | 3.8L 3828CC 230Cu. In. V6 GAS SOHC Naturally Aspirated |
| 2006 | Mitsubishi | Endeavor | LS Sport Utility 4-Door | 3.8L 3828CC 230Cu. In. V6 GAS SOHC Naturally Aspirated |
| 2006 | Mitsubishi | Endeavor | XLS Sport Utility 4-Door | 3.8L 3828CC 230Cu. In. V6 GAS SOHC Naturally Aspirated |
| 2006 | Mitsubishi | Galant | DE Sedan 4-Door | 2.4L 2378CC l4 GAS SOHC Naturally Aspirated |
| 2006 | Mitsubishi | Galant | ES Diamond Sedan 4-Door | 2.4L 2378CC l4 GAS SOHC Naturally Aspirated |
| 2006 | Mitsubishi | Galant | ES Sedan 4-Door | 2.4L 2378CC l4 GAS SOHC Naturally Aspirated |
| 2006 | Mitsubishi | Galant | GTS Sedan 4-Door | 3.8L 3828CC 230Cu. In. V6 GAS SOHC Naturally Aspirated |
| 2006 | Mitsubishi | Galant | LS Sedan 4-Door | 3.8L 3828CC 230Cu. In. V6 GAS SOHC Naturally Aspirated |
| 2006 | Mitsubishi | Galant | SE Sedan 4-Door | 2.4L 2378CC l4 GAS SOHC Naturally Aspirated |
| 2006 | Mitsubishi | Lancer | DE Sedan 4-Door | 2.0L 1999CC 122Cu. In. l4 GAS SOHC Naturally Aspirated |
| 2006 | Mitsubishi | Lancer | ES Sedan 4-Door | 2.0L 1999CC 122Cu. In. l4 GAS SOHC Naturally Aspirated |
| 2006 | Mitsubishi | Lancer | Evolution MR Sedan 4-Door | 2.0L 1997CC 122Cu. In. l4 GAS DOHC Turbocharged |
| 2006 | Mitsubishi | Lancer | Evolution RS Sedan 4-Door | 2.0L 1997CC 122Cu. In. l4 GAS DOHC Turbocharged |
| 2006 | Mitsubishi | Lancer | Evolution SE Sedan 4-Door | 2.0L 1997CC 122Cu. In. l4 GAS DOHC Turbocharged |
| 2006 | Mitsubishi | Lancer | Evolution Sedan 4-Door | 2.0L 1997CC 122Cu. In. l4 GAS DOHC Turbocharged |
| 2006 | Mitsubishi | Lancer | LS Diamond Sedan 4-Door | 2.0L 1999CC 122Cu. In. l4 GAS SOHC Naturally Aspirated |
| 2006 | Mitsubishi | Lancer | LS Diamond Sedan 4-Door | 2.4L 2378CC l4 GAS SOHC Naturally Aspirated |
| 2006 | Mitsubishi | Lancer | LS Sedan 4-Door | 2.0L 1999CC 122Cu. In. l4 GAS SOHC Naturally Aspirated |
| 2006 | Mitsubishi | Lancer | OZ Rally Sedan 4-Door | 2.0L 1999CC 122Cu. In. l4 GAS SOHC Naturally Aspirated |
| 2006 | Mitsubishi | Lancer | Ralliart Sedan 4-Door | 2.4L 2378CC l4 GAS SOHC Naturally Aspirated |
| 2006 | Mitsubishi | Lancer | SE Sedan 4-Door | 2.0L 1999CC 122Cu. In. l4 GAS SOHC Naturally Aspirated |
| 2006 | Mitsubishi | Montero | Limited Sport Utility 4-Door | 3.8L 3828CC 230Cu. In. V6 GAS SOHC Naturally Aspirated |
| 2006 | Mitsubishi | Montero Sport | XLS Sport Utility 4-Door | 3.5L 3497CC 215Cu. In. V6 GAS SOHC Naturally Aspirated |
| 2006 | Mitsubishi | Outlander | Limited Sport Utility 4-Door | 2.4L 2378CC l4 GAS SOHC Naturally Aspirated |
| 2006 | Mitsubishi | Outlander | LS Sport Utility 4-Door | 2.4L 2378CC l4 GAS SOHC Naturally Aspirated |
| 2006 | Mitsubishi | Outlander | SE Sport Utility 4-Door | 2.4L 2378CC l4 GAS SOHC Naturally Aspirated |
| 2006 | Mitsubishi | Outlander | XLS Sport Utility 4-Door | 2.4L 2378CC l4 GAS SOHC Naturally Aspirated |
| 2006 | Mitsubishi | Raider | DuroCross Crew Cab Pickup 4-Door | 3.7L 226Cu. In. V6 GAS SOHC Naturally Aspirated |
| 2006 | Mitsubishi | Raider | DuroCross Extended Cab Pickup 4-Door | 3.7L 226Cu. In. V6 GAS SOHC Naturally Aspirated |
| 2006 | Mitsubishi | Raider | LS Crew Cab Pickup 4-Door | 3.7L 226Cu. In. V6 GAS SOHC Naturally Aspirated |
| 2006 | Mitsubishi | Raider | LS Extended Cab Pickup 4-Door | 3.7L 226Cu. In. V6 GAS SOHC Naturally Aspirated |
| 2005 | Mazda | 3 | GS Hatchback 4-Door | 2.0L 2000CC 122Cu. In. l4 GAS DOHC Naturally Aspirated |
| 2005 | Mazda | 3 | GS Sedan 4-Door | 2.0L 2000CC 122Cu. In. l4 GAS DOHC Naturally Aspirated |
| 2005 | Mazda | 3 | GT Hatchback 4-Door | 2.3L 2260CC l4 GAS DOHC Naturally Aspirated |
| 2005 | Mazda | 3 | GT Sedan 4-Door | 2.3L 2260CC l4 GAS DOHC Naturally Aspirated |
| 2005 | Mazda | 3 | GX Sedan 4-Door | 2.0L 2000CC 122Cu. In. l4 GAS DOHC Naturally Aspirated |
| 2005 | Mazda | 3 | i Sedan 4-Door | 2.0L 2000CC 122Cu. In. l4 GAS DOHC Naturally Aspirated |
| 2005 | Mazda | 3 | S Hatchback 4-Door | 2.3L 2260CC l4 GAS DOHC Naturally Aspirated |
| 2005 | Mazda | 3 | S Sedan 4-Door | 2.3L 2260CC l4 GAS DOHC Naturally Aspirated |
| 2005 | Mazda | 3 | SP23 Hatchback 4-Door | 2.3L 2260CC l4 GAS DOHC Naturally Aspirated |
| 2005 | Mazda | 3 | SP23 Sedan 4-Door | 2.3L 2260CC l4 GAS DOHC Naturally Aspirated |
| 2005 | Mazda | B3000 | Base Extended Cab Pickup 4-Door | 3.0L 2986CC 182Cu. In. V6 GAS OHV Naturally Aspirated |
| 2005 | Mazda | B3000 | Base Standard Cab Pickup 2-Door | 3.0L 2986CC 182Cu. In. V6 GAS OHV Naturally Aspirated |
| 2005 | Mazda | B3000 | DS Extended Cab Pickup 4-Door | 3.0L 2986CC 182Cu. In. V6 GAS OHV Naturally Aspirated |
| 2005 | Mazda | B3000 | DS Standard Cab Pickup 2-Door | 3.0L 2986CC 182Cu. In. V6 GAS OHV Naturally Aspirated |
| 2005 | Mazda | B4000 | Base Extended Cab Pickup 4-Door | 4.0L 4016CC V6 GAS SOHC Naturally Aspirated |
| 2005 | Mazda | B4000 | SE Extended Cab Pickup 4-Door | 4.0L 4016CC V6 GAS SOHC Naturally Aspirated |
| 2005 | Mazda | Miata | Base Convertible 2-Door | 1.8L 1839CC l4 GAS DOHC Naturally Aspirated |
| 2005 | Mazda | Miata | LS Convertible 2-Door | 1.8L 1839CC l4 GAS DOHC Naturally Aspirated |
| 2005 | Mazda | Miata | Mazdaspeed Convertible 2-Door | 1.8L 1839CC l4 GAS DOHC Turbocharged |
| 2005 | Mazda | MPV | ES Mini Passenger Van 4-Door | 3.0L 2968CC 181Cu. In. V6 GAS DOHC Naturally Aspirated |
| 2005 | Mazda | MPV | LX Mini Passenger Van 4-Door | 3.0L 2968CC 181Cu. In. V6 GAS DOHC Naturally Aspirated |
| 2005 | Mazda | RX-8 | Base Coupe 4-Door | 1.3L 1308CC R2 GAS Naturally Aspirated |
| 2005 | Mazda | RX-8 | Shinka Coupe 4-Door | 1.3L 1308CC R2 GAS Naturally Aspirated |
| 2005 | Mazda | Tribute | i Sport Utility 4-Door | 2.3L 140Cu. In. l4 GAS DOHC Naturally Aspirated |
| 2005 | Mazda | Tribute | S Sport Utility 4-Door | 3.0L 2968CC 181Cu. In. V6 GAS DOHC Naturally Aspirated |
| 2005 | Mitsubishi | Eclipse | GS Hatchback 2-Door | 2.4L 2351CC l4 GAS SOHC Naturally Aspirated |
| 2005 | Mitsubishi | Eclipse | GT Convertible 2-Door | 3.0L 2972CC 181Cu. In. V6 GAS SOHC Naturally Aspirated |
| 2005 | Mitsubishi | Eclipse | GT Coupe 2-Door | 3.0L 2972CC 181Cu. In. V6 GAS SOHC Naturally Aspirated |
| 2005 | Mitsubishi | Eclipse | GT Hatchback 2-Door | 3.0L 2972CC 181Cu. In. V6 GAS SOHC Naturally Aspirated |
| 2005 | Mitsubishi | Eclipse | GTS Hatchback 2-Door | 3.0L 2972CC 181Cu. In. V6 GAS SOHC Naturally Aspirated |
| 2005 | Mitsubishi | Eclipse | Spyder GS Convertible 2-Door | 2.4L 2351CC l4 GAS SOHC Naturally Aspirated |
| 2005 | Mitsubishi | Eclipse | Spyder GT Convertible 2-Door | 3.0L 2972CC 181Cu. In. V6 GAS SOHC Naturally Aspirated |
| 2005 | Mitsubishi | Eclipse | Spyder GTS Convertible 2-Door | 3.0L 2972CC 181Cu. In. V6 GAS SOHC Naturally Aspirated |
| 2005 | Mitsubishi | Endeavor | Limited Sport Utility 4-Door | 3.8L 3828CC 230Cu. In. V6 GAS SOHC Naturally Aspirated |
| 2005 | Mitsubishi | Endeavor | LS Sport Utility 4-Door | 3.8L 3828CC 230Cu. In. V6 GAS SOHC Naturally Aspirated |
| 2005 | Mitsubishi | Endeavor | XLS Sport Utility 4-Door | 3.8L 3828CC 230Cu. In. V6 GAS SOHC Naturally Aspirated |
| 2005 | Mitsubishi | Galant | DE Sedan 4-Door | 2.4L 2378CC l4 GAS SOHC Naturally Aspirated |
| 2005 | Mitsubishi | Galant | ES Diamond Sedan 4-Door | 2.4L 2378CC l4 GAS SOHC Naturally Aspirated |
| 2005 | Mitsubishi | Galant | ES Sedan 4-Door | 2.4L 2378CC l4 GAS SOHC Naturally Aspirated |
| 2005 | Mitsubishi | Galant | GTS Sedan 4-Door | 3.8L 3828CC 230Cu. In. V6 GAS SOHC Naturally Aspirated |
| 2005 | Mitsubishi | Galant | LS Sedan 4-Door | 3.8L 3828CC 230Cu. In. V6 GAS SOHC Naturally Aspirated |
| 2005 | Mitsubishi | Galant | SE Sedan 4-Door | 2.4L 2378CC l4 GAS SOHC Naturally Aspirated |
| 2005 | Mitsubishi | Lancer | DE Sedan 4-Door | 2.0L 1999CC 122Cu. In. l4 GAS SOHC Naturally Aspirated |
| 2005 | Mitsubishi | Lancer | ES Sedan 4-Door | 2.0L 1999CC 122Cu. In. l4 GAS SOHC Naturally Aspirated |
| 2005 | Mitsubishi | Lancer | Evolution MR Sedan 4-Door | 2.0L 1997CC 122Cu. In. l4 GAS DOHC Turbocharged |
| 2005 | Mitsubishi | Lancer | Evolution RS Sedan 4-Door | 2.0L 1997CC 122Cu. In. l4 GAS DOHC Turbocharged |
| 2005 | Mitsubishi | Lancer | Evolution Sedan 4-Door | 2.0L 1997CC 122Cu. In. l4 GAS DOHC Turbocharged |
| 2005 | Mitsubishi | Lancer | LS Diamond Sedan 4-Door | 2.0L 1999CC 122Cu. In. l4 GAS SOHC Naturally Aspirated |
| 2005 | Mitsubishi | Lancer | LS Sedan 4-Door | 2.0L 1999CC 122Cu. In. l4 GAS SOHC Naturally Aspirated |
| 2005 | Mitsubishi | Lancer | OZ Rally Sedan 4-Door | 2.0L 1999CC 122Cu. In. l4 GAS SOHC Naturally Aspirated |
| 2005 | Mitsubishi | Lancer | Ralliart Sedan 4-Door | 2.4L 2378CC l4 GAS SOHC Naturally Aspirated |
| 2005 | Mitsubishi | Montero | Limited Sport Utility 4-Door | 3.8L 3797CC 230Cu. In. V6 GAS SOHC Naturally Aspirated |
| 2005 | Mitsubishi | Montero Sport | XLS Sport Utility 4-Door | 3.5L 3497CC 215Cu. In. V6 GAS SOHC Naturally Aspirated |
| 2005 | Mitsubishi | Outlander | Limited Sport Utility 4-Door | 2.4L 2378CC l4 GAS SOHC Naturally Aspirated |
| 2005 | Mitsubishi | Outlander | LS Sport Utility 4-Door | 2.4L 2378CC l4 GAS SOHC Naturally Aspirated |
| 2005 | Mitsubishi | Outlander | XLS Sport Utility 4-Door | 2.4L 2378CC l4 GAS SOHC Naturally Aspirated |
| 2004 | Mazda | 3 | GS Hatchback 4-Door | 2.0L 2000CC 122Cu. In. l4 GAS DOHC Naturally Aspirated |
| 2004 | Mazda | 3 | GS Sedan 4-Door | 2.0L 2000CC 122Cu. In. l4 GAS DOHC Naturally Aspirated |
| 2004 | Mazda | 3 | GT Hatchback 4-Door | 2.3L 2260CC l4 GAS DOHC Naturally Aspirated |
| 2004 | Mazda | 3 | GT Sedan 4-Door | 2.3L 2260CC l4 GAS DOHC Naturally Aspirated |
| 2004 | Mazda | 3 | GX Sedan 4-Door | 2.0L 2000CC 122Cu. In. l4 GAS DOHC Naturally Aspirated |
| 2004 | Mazda | 3 | i Sedan 4-Door | 2.0L 2000CC 122Cu. In. l4 GAS DOHC Naturally Aspirated |
| 2004 | Mazda | 3 | S Hatchback 4-Door | 2.3L 2260CC l4 GAS DOHC Naturally Aspirated |
| 2004 | Mazda | 3 | S Sedan 4-Door | 2.3L 2260CC l4 GAS DOHC Naturally Aspirated |
| 2004 | Mazda | B3000 | DS Extended Cab Pickup 2-Door | 3.0L 2986CC 182Cu. In. V6 GAS OHV Naturally Aspirated |
| 2004 | Mazda | B3000 | DS Standard Cab Pickup 2-Door | 3.0L 2986CC 182Cu. In. V6 GAS OHV Naturally Aspirated |
| 2004 | Mazda | B3000 | SE Extended Cab Pickup 4-Door | 3.0L 2986CC 182Cu. In. V6 GAS OHV Naturally Aspirated |
| 2004 | Mazda | B4000 | Base Extended Cab Pickup 2-Door | 4.0L 4016CC V6 GAS SOHC Naturally Aspirated |
| 2004 | Mazda | B4000 | DS Extended Cab Pickup 4-Door | 4.0L 4016CC V6 GAS SOHC Naturally Aspirated |
| 2004 | Mazda | B4000 | SE Extended Cab Pickup 2-Door | 4.0L 4016CC V6 GAS SOHC Naturally Aspirated |
| 2004 | Mazda | B4000 | SE Extended Cab Pickup 4-Door | 4.0L 4016CC V6 GAS SOHC Naturally Aspirated |
| 2004 | Mazda | Miata | Base Convertible 2-Door | 1.8L 1839CC l4 GAS DOHC Naturally Aspirated |
| 2004 | Mazda | Miata | LS Convertible 2-Door | 1.8L 1839CC l4 GAS DOHC Naturally Aspirated |
| 2004 | Mazda | Miata | Mazdaspeed Convertible 2-Door | 1.8L 1839CC l4 GAS DOHC Turbocharged |
| 2004 | Mazda | MPV | ES Mini Passenger Van 4-Door | 3.0L 2968CC 181Cu. In. V6 GAS DOHC Naturally Aspirated |
| 2004 | Mazda | MPV | LX Mini Passenger Van 4-Door | 3.0L 2968CC 181Cu. In. V6 GAS DOHC Naturally Aspirated |
| 2004 | Mazda | RX-8 | Base Coupe 4-Door | 1.3L 1308CC R2 GAS Naturally Aspirated |
| 2004 | Mazda | Tribute | DX Sport Utility 4-Door | 2.0L 1989CC 121Cu. In. l4 GAS DOHC Naturally Aspirated |
| 2004 | Mazda | Tribute | DX Sport Utility 4-Door | 3.0L 2968CC 181Cu. In. V6 GAS DOHC Naturally Aspirated |
| 2004 | Mazda | Tribute | ES Sport Utility 4-Door | 3.0L 2968CC 181Cu. In. V6 GAS DOHC Naturally Aspirated |
| 2004 | Mazda | Tribute | LX Sport Utility 4-Door | 3.0L 2968CC 181Cu. In. V6 GAS DOHC Naturally Aspirated |
| 2004 | Mitsubishi | Diamante | ES Sedan 4-Door | 3.5L 3497CC 215Cu. In. V6 GAS SOHC Naturally Aspirated |
| 2004 | Mitsubishi | Diamante | LS Sedan 4-Door | 3.5L 3497CC 215Cu. In. V6 GAS SOHC Naturally Aspirated |
| 2004 | Mitsubishi | Diamante | VR-X Sedan 4-Door | 3.5L 3497CC 215Cu. In. V6 GAS SOHC Naturally Aspirated |
| 2004 | Mitsubishi | Eclipse | GS Hatchback 2-Door | 2.4L 2351CC l4 GAS SOHC Naturally Aspirated |
| 2004 | Mitsubishi | Eclipse | GT Convertible 2-Door | 3.0L 2972CC 181Cu. In. V6 GAS SOHC Naturally Aspirated |
| 2004 | Mitsubishi | Eclipse | GT Coupe 2-Door | 3.0L 2972CC 181Cu. In. V6 GAS SOHC Naturally Aspirated |
| 2004 | Mitsubishi | Eclipse | GT Hatchback 2-Door | 3.0L 2972CC 181Cu. In. V6 GAS SOHC Naturally Aspirated |
| 2004 | Mitsubishi | Eclipse | GTS Hatchback 2-Door | 3.0L 2972CC 181Cu. In. V6 GAS SOHC Naturally Aspirated |
| 2004 | Mitsubishi | Eclipse | RS Hatchback 2-Door | 2.4L 2351CC l4 GAS SOHC Naturally Aspirated |
| 2004 | Mitsubishi | Eclipse | Spyder GS Convertible 2-Door | 2.4L 2351CC l4 GAS SOHC Naturally Aspirated |
| 2004 | Mitsubishi | Eclipse | Spyder GT Convertible 2-Door | 3.0L 2972CC 181Cu. In. V6 GAS SOHC Naturally Aspirated |
| 2004 | Mitsubishi | Eclipse | Spyder GTS Convertible 2-Door | 3.0L 2972CC 181Cu. In. V6 GAS SOHC Naturally Aspirated |
| 2004 | Mitsubishi | Endeavor | Limited Sport Utility 4-Door | 3.8L 3797CC 230Cu. In. V6 GAS SOHC Naturally Aspirated |
| 2004 | Mitsubishi | Endeavor | LS Sport Utility 4-Door | 3.8L 3797CC 230Cu. In. V6 GAS SOHC Naturally Aspirated |
| 2004 | Mitsubishi | Endeavor | XLS Sport Utility 4-Door | 3.8L 3797CC 230Cu. In. V6 GAS SOHC Naturally Aspirated |
| 2004 | Mitsubishi | Galant | DE Sedan 4-Door | 2.4L 2351CC l4 GAS SOHC Naturally Aspirated |
| 2004 | Mitsubishi | Galant | ES Diamond Sedan 4-Door | 2.4L 2378CC l4 GAS SOHC Naturally Aspirated |
| 2004 | Mitsubishi | Galant | ES Sedan 4-Door | 2.4L 2351CC l4 GAS SOHC Naturally Aspirated |
| 2004 | Mitsubishi | Galant | GTS Sedan 4-Door | 3.8L 3828CC 230Cu. In. V6 GAS SOHC Naturally Aspirated |
| 2004 | Mitsubishi | Galant | LS Sedan 4-Door | 3.8L 3828CC 230Cu. In. V6 GAS SOHC Naturally Aspirated |
| 2004 | Mitsubishi | Lancer | DE Sedan 4-Door | 2.0L 1999CC 122Cu. In. l4 GAS SOHC Naturally Aspirated |
| 2004 | Mitsubishi | Lancer | ES Sedan 4-Door | 2.0L 1999CC 122Cu. In. l4 GAS SOHC Naturally Aspirated |
| 2004 | Mitsubishi | Lancer | ES Sedan 4-Door | 2.0L 2000CC l4 GAS SOHC Naturally Aspirated |
| 2004 | Mitsubishi | Lancer | Evolution Sedan 4-Door | 2.0L 1997CC 122Cu. In. l4 GAS DOHC Turbocharged |
| 2004 | Mitsubishi | Lancer | LS Sedan 4-Door | 2.0L 1999CC 122Cu. In. l4 GAS SOHC Naturally Aspirated |
| 2004 | Mitsubishi | Lancer | LS Sedan 4-Door | 2.0L 2000CC l4 GAS SOHC Naturally Aspirated |
| 2004 | Mitsubishi | Lancer | OZ Rally Sedan 4-Door | 2.0L 2000CC l4 GAS SOHC Naturally Aspirated |
| 2004 | Mitsubishi | Lancer | Ralliart Sedan 4-Door | 2.4L 2400CC l4 GAS SOHC Naturally Aspirated |
| 2004 | Mitsubishi | Lancer | Sportback Ralliart Wagon 4-Door | 2.4L 2400CC l4 GAS SOHC Naturally Aspirated |
| 2004 | Mitsubishi | Lancer | Sportback Wagon 4-Door | 2.4L 2400CC l4 GAS SOHC Naturally Aspirated |
| 2004 | Mitsubishi | Montero | Limited Sport Utility 4-Door | 3.8L 3797CC 230Cu. In. V6 GAS SOHC Naturally Aspirated |
| 2004 | Mitsubishi | Montero | XLS Sport Utility 4-Door | 3.8L 3797CC 230Cu. In. V6 GAS SOHC Naturally Aspirated |
| 2004 | Mitsubishi | Montero Sport | LS Sport Utility 4-Door | 3.5L 3497CC 215Cu. In. V6 GAS SOHC Naturally Aspirated |
| 2004 | Mitsubishi | Montero Sport | XLS Premium Sport Utility 4-Door | 3.5L 3497CC 215Cu. In. V6 GAS SOHC Naturally Aspirated |
| 2004 | Mitsubishi | Montero Sport | XLS Sport Utility 4-Door | 3.5L 3497CC 215Cu. In. V6 GAS SOHC Naturally Aspirated |
| 2004 | Mitsubishi | Montero Sport | XLS Touring Sport Utility 4-Door | 3.5L 3497CC 215Cu. In. V6 GAS SOHC Naturally Aspirated |
| 2004 | Mitsubishi | Outlander | LS Sport Utility 4-Door | 2.4L 2351CC l4 GAS SOHC Naturally Aspirated |
| 2004 | Mitsubishi | Outlander | XLS Premium Sport Utility 4-Door | 2.4L 2351CC l4 GAS SOHC Naturally Aspirated |
| 2004 | Mitsubishi | Outlander | XLS Sport Utility 4-Door | 2.4L 2351CC l4 GAS SOHC Naturally Aspirated |
| 2004 | Mitsubishi | Space Star | Comfort Mini Cargo Van 4-Door | 1.8L 1834CC 112Cu. In. l4 GAS SOHC Naturally Aspirated |
| 2004 | Mitsubishi | Space Star | Family Mini Cargo Van 4-Door | 1.8L 1834CC 112Cu. In. l4 GAS SOHC Naturally Aspirated |
| 2003 | Mazda | B3000 | DS Extended Cab Pickup 2-Door | 3.0L 2986CC 182Cu. In. V6 FLEX OHV Naturally Aspirated |
| 2003 | Mazda | B3000 | DS Extended Cab Pickup 2-Door | 3.0L 2986CC 182Cu. In. V6 GAS OHV Naturally Aspirated |
| 2003 | Mazda | B3000 | DS Standard Cab Pickup 2-Door | 3.0L 2986CC 182Cu. In. V6 FLEX OHV Naturally Aspirated |
| 2003 | Mazda | B3000 | DS Standard Cab Pickup 2-Door | 3.0L 2986CC 182Cu. In. V6 GAS OHV Naturally Aspirated |
| 2003 | Mazda | B3000 | SE Extended Cab Pickup 4-Door | 3.0L 2986CC 182Cu. In. V6 FLEX OHV Naturally Aspirated |
| 2003 | Mazda | B3000 | SE Extended Cab Pickup 4-Door | 3.0L 2986CC 182Cu. In. V6 GAS OHV Naturally Aspirated |
| 2003 | Mazda | B4000 | Base Extended Cab Pickup 2-Door | 4.0L 4016CC V6 GAS SOHC Naturally Aspirated |
| 2003 | Mazda | B4000 | DS Extended Cab Pickup 4-Door | 4.0L 4016CC V6 GAS SOHC Naturally Aspirated |
| 2003 | Mazda | B4000 | SE Extended Cab Pickup 2-Door | 4.0L 4016CC V6 GAS SOHC Naturally Aspirated |
| 2003 | Mazda | B4000 | SE Extended Cab Pickup 4-Door | 4.0L 4016CC V6 GAS SOHC Naturally Aspirated |
| 2003 | Mazda | Miata | Base Convertible 2-Door | 1.8L 1839CC l4 GAS DOHC Naturally Aspirated |
| 2003 | Mazda | Miata | LS Convertible 2-Door | 1.8L 1839CC l4 GAS DOHC Naturally Aspirated |
| 2003 | Mazda | Miata | SE Convertible 2-Door | 1.8L 1839CC l4 GAS DOHC Naturally Aspirated |
| 2003 | Mazda | Miata | Shinsen Convertible 2-Door | 1.8L 1839CC l4 GAS DOHC Naturally Aspirated |
| 2003 | Mazda | MPV | ES Standard Passenger Van 3-Door | 3.0L 2968CC 181Cu. In. V6 GAS DOHC Naturally Aspirated |
| 2003 | Mazda | MPV | LX Standard Passenger Van 3-Door | 3.0L 2968CC 181Cu. In. V6 GAS DOHC Naturally Aspirated |
| 2003 | Mazda | Protege | DX Sedan 4-Door | 2.0L 2000CC l4 GAS DOHC Naturally Aspirated |
| 2003 | Mazda | Protege | ES Sedan 4-Door | 2.0L 2000CC l4 GAS DOHC Naturally Aspirated |
| 2003 | Mazda | Protege | LX Sedan 4-Door | 2.0L 2000CC l4 GAS DOHC Naturally Aspirated |
| 2003 | Mazda | Protege | Mazdaspeed Sedan 4-Door | 2.0L 1998CC 122Cu. In. l4 GAS DOHC Turbocharged |
| 2003 | Mazda | Protege | SE Sedan 4-Door | 1.6L 1589CC l4 GAS DOHC Naturally Aspirated |
| 2003 | Mazda | Protege5 | Base Hatchback 4-Door | 2.0L 2000CC l4 GAS DOHC Naturally Aspirated |
| 2003 | Mazda | Tribute | DX Sport Utility 4-Door | 2.0L 1989CC 121Cu. In. l4 GAS DOHC Naturally Aspirated |
| 2003 | Mazda | Tribute | DX Sport Utility 4-Door | 3.0L 2968CC 181Cu. In. V6 GAS DOHC Naturally Aspirated |
| 2003 | Mazda | Tribute | ES Sport Utility 4-Door | 3.0L 2968CC 181Cu. In. V6 GAS DOHC Naturally Aspirated |
| 2003 | Mazda | Tribute | LX Sport Utility 4-Door | 3.0L 2968CC 181Cu. In. V6 GAS DOHC Naturally Aspirated |
| 2003 | Mitsubishi | Diamante | ES Sedan 4-Door | 3.5L 3497CC 215Cu. In. V6 GAS SOHC Naturally Aspirated |
| 2003 | Mitsubishi | Diamante | LS Sedan 4-Door | 3.5L 3497CC 215Cu. In. V6 GAS SOHC Naturally Aspirated |
| 2003 | Mitsubishi | Diamante | VR-X Sedan 4-Door | 3.5L 3497CC 215Cu. In. V6 GAS SOHC Naturally Aspirated |
| 2003 | Mitsubishi | Eclipse | GS Hatchback 2-Door | 2.4L 2351CC l4 GAS SOHC Naturally Aspirated |
| 2003 | Mitsubishi | Eclipse | GT Convertible 2-Door | 3.0L 2972CC 181Cu. In. V6 GAS SOHC Naturally Aspirated |
| 2003 | Mitsubishi | Eclipse | GT Coupe 2-Door | 3.0L 2972CC 181Cu. In. V6 GAS SOHC Naturally Aspirated |
| 2003 | Mitsubishi | Eclipse | GT Hatchback 2-Door | 3.0L 2972CC 181Cu. In. V6 GAS SOHC Naturally Aspirated |
| 2003 | Mitsubishi | Eclipse | GTS Hatchback 2-Door | 3.0L 2972CC 181Cu. In. V6 GAS SOHC Naturally Aspirated |
| 2003 | Mitsubishi | Eclipse | RS Hatchback 2-Door | 2.4L 2351CC l4 GAS SOHC Naturally Aspirated |
| 2003 | Mitsubishi | Eclipse | Spyder GS Convertible 2-Door | 2.4L 2351CC l4 GAS SOHC Naturally Aspirated |
| 2003 | Mitsubishi | Eclipse | Spyder GT Convertible 2-Door | 3.0L 2972CC 181Cu. In. V6 GAS SOHC Naturally Aspirated |
| 2003 | Mitsubishi | Eclipse | Spyder GTS Convertible 2-Door | 3.0L 2972CC 181Cu. In. V6 GAS SOHC Naturally Aspirated |
| 2003 | Mitsubishi | Galant | DE Sedan 4-Door | 2.4L 2351CC l4 GAS SOHC Naturally Aspirated |
| 2003 | Mitsubishi | Galant | ES Sedan 4-Door | 2.4L 2351CC l4 GAS SOHC Naturally Aspirated |
| 2003 | Mitsubishi | Galant | ES Sedan 4-Door | 3.0L 2972CC 181Cu. In. V6 GAS SOHC Naturally Aspirated |
| 2003 | Mitsubishi | Galant | GTZ Sedan 4-Door | 3.0L 2972CC 181Cu. In. V6 GAS SOHC Naturally Aspirated |
| 2003 | Mitsubishi | Galant | LS Sedan 4-Door | 2.4L 2351CC l4 GAS SOHC Naturally Aspirated |
| 2003 | Mitsubishi | Galant | LS Sedan 4-Door | 3.0L 2972CC 181Cu. In. V6 GAS SOHC Naturally Aspirated |
| 2003 | Mitsubishi | Galant | LS V6 Sedan 4-Door | 3.0L 2972CC 181Cu. In. V6 GAS SOHC Naturally Aspirated |
| 2003 | Mitsubishi | Lancer | ES Sedan 4-Door | 2.0L 2000CC l4 GAS SOHC Naturally Aspirated |
| 2003 | Mitsubishi | Lancer | Evolution Sedan 4-Door | 2.0L 1997CC 122Cu. In. l4 GAS DOHC Turbocharged |
| 2003 | Mitsubishi | Lancer | LS Sedan 4-Door | 2.0L 2000CC l4 GAS SOHC Naturally Aspirated |
| 2003 | Mitsubishi | Lancer | OZ Rally Sedan 4-Door | 2.0L 2000CC l4 GAS SOHC Naturally Aspirated |
| 2003 | Mitsubishi | Montero | Limited Sport Utility 4-Door | 3.8L 3797CC 230Cu. In. V6 GAS SOHC Naturally Aspirated |
| 2003 | Mitsubishi | Montero | XLS Sport Utility 4-Door | 3.8L 3797CC 230Cu. In. V6 GAS SOHC Naturally Aspirated |
| 2003 | Mitsubishi | Montero Sport | ES Sport Utility 4-Door | 3.0L 2972CC 181Cu. In. V6 GAS SOHC Naturally Aspirated |
| 2003 | Mitsubishi | Montero Sport | Limited Sport Utility 4-Door | 3.5L 3497CC 215Cu. In. V6 GAS SOHC Naturally Aspirated |
| 2003 | Mitsubishi | Montero Sport | LS Sport Utility 4-Door | 3.0L 2972CC 181Cu. In. V6 GAS SOHC Naturally Aspirated |
| 2003 | Mitsubishi | Montero Sport | XLS Sport Utility 4-Door | 3.5L 3497CC 215Cu. In. V6 GAS SOHC Naturally Aspirated |
| 2003 | Mitsubishi | Outlander | LS Sport Utility 4-Door | 2.4L 2351CC l4 GAS SOHC Naturally Aspirated |
| 2003 | Mitsubishi | Outlander | XLS Sport Utility 4-Door | 2.4L 2351CC l4 GAS SOHC Naturally Aspirated |
| 2003 | Mitsubishi | Space Star | Comfort Mini Cargo Van 4-Door | 1.8L 1834CC 112Cu. In. l4 GAS SOHC Naturally Aspirated |
| 2003 | Mitsubishi | Space Star | Family Mini Cargo Van 4-Door | 1.8L 1834CC 112Cu. In. l4 GAS SOHC Naturally Aspirated |
| 2002 | Mazda | 626 | ES Sedan 4-Door | 2.5L 2497CC V6 GAS DOHC Naturally Aspirated |
| 2002 | Mazda | 626 | LX Sedan 4-Door | 2.0L 1991CC l4 GAS DOHC Naturally Aspirated |
| 2002 | Mazda | 626 | LX Sedan 4-Door | 2.5L 2497CC V6 GAS DOHC Naturally Aspirated |
| 2002 | Mazda | B3000 | Base Extended Cab Pickup 2-Door | 3.0L 2986CC 182Cu. In. V6 FLEX OHV Naturally Aspirated |
| 2002 | Mazda | B3000 | Base Extended Cab Pickup 2-Door | 3.0L 2986CC 182Cu. In. V6 GAS OHV Naturally Aspirated |
| 2002 | Mazda | B3000 | DS Extended Cab Pickup 2-Door | 3.0L 2986CC 182Cu. In. V6 FLEX OHV Naturally Aspirated |
| 2002 | Mazda | B3000 | DS Extended Cab Pickup 2-Door | 3.0L 2986CC 182Cu. In. V6 GAS OHV Naturally Aspirated |
| 2002 | Mazda | B3000 | DS Standard Cab Pickup 2-Door | 3.0L 2986CC 182Cu. In. V6 FLEX OHV Naturally Aspirated |
| 2002 | Mazda | B3000 | DS Standard Cab Pickup 2-Door | 3.0L 2986CC 182Cu. In. V6 GAS OHV Naturally Aspirated |
| 2002 | Mazda | B4000 | Base Extended Cab Pickup 4-Door | 4.0L 4016CC V6 GAS SOHC Naturally Aspirated |
| 2002 | Mazda | B4000 | DS Extended Cab Pickup 4-Door | 4.0L 4016CC V6 GAS SOHC Naturally Aspirated |
| 2002 | Mazda | Miata | Base Convertible 2-Door | 1.8L 1839CC l4 GAS DOHC Naturally Aspirated |
| 2002 | Mazda | Miata | LS Convertible 2-Door | 1.8L 1839CC l4 GAS DOHC Naturally Aspirated |
| 2002 | Mazda | Miata | SE Convertible 2-Door | 1.8L 1839CC l4 GAS DOHC Naturally Aspirated |
| 2002 | Mazda | Millenia | Base Sedan 4-Door | 2.5L 2450CC 155Cu. In. V6 GAS DOHC Naturally Aspirated |
| 2002 | Mazda | Millenia | S Sedan 4-Door | 2.3L 2254CC V6 GAS DOHC Supercharged |
| 2002 | Mazda | MPV | ES Standard Passenger Van 3-Door | 3.0L 2968CC 181Cu. In. V6 GAS DOHC Naturally Aspirated |
| 2002 | Mazda | MPV | LX Standard Passenger Van 3-Door | 3.0L 2968CC 181Cu. In. V6 GAS DOHC Naturally Aspirated |
| 2002 | Mazda | Protege | DX Sedan 4-Door | 2.0L 2000CC l4 GAS DOHC Naturally Aspirated |
| 2002 | Mazda | Protege | ES Sedan 4-Door | 2.0L 2000CC l4 GAS DOHC Naturally Aspirated |
| 2002 | Mazda | Protege | LX Sedan 4-Door | 2.0L 2000CC l4 GAS DOHC Naturally Aspirated |
| 2002 | Mazda | Protege | SE Sedan 4-Door | 1.6L 1589CC l4 GAS DOHC Naturally Aspirated |
| 2002 | Mazda | Protege5 | Base Hatchback 4-Door | 2.0L 2000CC l4 GAS DOHC Naturally Aspirated |
| 2002 | Mazda | Tribute | DX Sport Utility 4-Door | 2.0L 1989CC 121Cu. In. l4 GAS DOHC Naturally Aspirated |
| 2002 | Mazda | Tribute | DX Sport Utility 4-Door | 3.0L 2968CC 181Cu. In. V6 GAS DOHC Naturally Aspirated |
| 2002 | Mazda | Tribute | ES Sport Utility 4-Door | 3.0L 2968CC 181Cu. In. V6 GAS DOHC Naturally Aspirated |
| 2002 | Mazda | Tribute | LX Sport Utility 4-Door | 3.0L 2968CC 181Cu. In. V6 GAS DOHC Naturally Aspirated |
| 2002 | Mitsubishi | Diamante | ES Sedan 4-Door | 3.5L 3497CC 215Cu. In. V6 GAS SOHC Naturally Aspirated |
| 2002 | Mitsubishi | Diamante | LS Sedan 4-Door | 3.5L 3497CC 215Cu. In. V6 GAS SOHC Naturally Aspirated |
| 2002 | Mitsubishi | Diamante | VR-X Sedan 4-Door | 3.5L 3497CC 215Cu. In. V6 GAS SOHC Naturally Aspirated |
| 2002 | Mitsubishi | Eclipse | GS Hatchback 2-Door | 2.4L 2351CC l4 GAS SOHC Naturally Aspirated |
| 2002 | Mitsubishi | Eclipse | GT Hatchback 2-Door | 3.0L 2972CC 181Cu. In. V6 GAS SOHC Naturally Aspirated |
| 2002 | Mitsubishi | Eclipse | RS Hatchback 2-Door | 2.4L 2351CC l4 GAS SOHC Naturally Aspirated |
| 2002 | Mitsubishi | Eclipse | Spyder GS Convertible 2-Door | 2.4L 2351CC l4 GAS SOHC Naturally Aspirated |
| 2002 | Mitsubishi | Eclipse | Spyder GT Convertible 2-Door | 3.0L 2972CC 181Cu. In. V6 GAS SOHC Naturally Aspirated |
| 2002 | Mitsubishi | Galant | DE Sedan 4-Door | 2.4L 2351CC l4 GAS SOHC Naturally Aspirated |
| 2002 | Mitsubishi | Galant | ES Sedan 4-Door | 2.4L 2351CC l4 GAS SOHC Naturally Aspirated |
| 2002 | Mitsubishi | Galant | ES Sedan 4-Door | 3.0L 2972CC 181Cu. In. V6 GAS SOHC Naturally Aspirated |
| 2002 | Mitsubishi | Galant | GTZ Sedan 4-Door | 3.0L 2972CC 181Cu. In. V6 GAS SOHC Naturally Aspirated |
| 2002 | Mitsubishi | Galant | LS Sedan 4-Door | 2.4L 2351CC l4 GAS SOHC Naturally Aspirated |
| 2002 | Mitsubishi | Galant | LS Sedan 4-Door | 3.0L 2972CC 181Cu. In. V6 GAS SOHC Naturally Aspirated |
| 2002 | Mitsubishi | Lancer | ES Sedan 4-Door | 2.0L 2000CC l4 GAS SOHC Naturally Aspirated |
| 2002 | Mitsubishi | Lancer | LS Sedan 4-Door | 2.0L 2000CC l4 GAS SOHC Naturally Aspirated |
| 2002 | Mitsubishi | Lancer | OZ Rally Sedan 4-Door | 2.0L 2000CC l4 GAS SOHC Naturally Aspirated |
| 2002 | Mitsubishi | Mirage | DE Coupe 2-Door | 1.5L 1468CC 90Cu. In. l4 GAS SOHC Naturally Aspirated |
| 2002 | Mitsubishi | Mirage | LS Coupe 2-Door | 1.8L 1834CC 112Cu. In. l4 GAS SOHC Naturally Aspirated |
| 2002 | Mitsubishi | Montero | Limited Sport Utility 4-Door | 3.5L 3497CC 215Cu. In. V6 GAS SOHC Naturally Aspirated |
| 2002 | Mitsubishi | Montero | XLS Sport Utility 4-Door | 3.5L 3497CC 215Cu. In. V6 GAS SOHC Naturally Aspirated |
| 2002 | Mitsubishi | Montero Sport | ES Sport Utility 4-Door | 3.0L 2972CC 181Cu. In. V6 GAS SOHC Naturally Aspirated |
| 2002 | Mitsubishi | Montero Sport | Limited Sport Utility 4-Door | 3.5L 3497CC 215Cu. In. V6 GAS SOHC Naturally Aspirated |
| 2002 | Mitsubishi | Montero Sport | LS Sport Utility 4-Door | 3.0L 2972CC 181Cu. In. V6 GAS SOHC Naturally Aspirated |
| 2002 | Mitsubishi | Montero Sport | XLS Sport Utility 4-Door | 3.5L 3497CC 215Cu. In. V6 GAS SOHC Naturally Aspirated |
| 2001 | Mazda | 626 | ES Sedan 4-Door | 2.0L 1991CC l4 GAS DOHC Naturally Aspirated |
| 2001 | Mazda | 626 | ES Sedan 4-Door | 2.5L 2497CC V6 GAS DOHC Naturally Aspirated |
| 2001 | Mazda | 626 | LX Sedan 4-Door | 2.0L 1991CC l4 GAS DOHC Naturally Aspirated |
| 2001 | Mazda | 626 | LX Sedan 4-Door | 2.5L 2497CC V6 GAS DOHC Naturally Aspirated |
| 2001 | Mazda | B2500 | SE Standard Cab Pickup 2-Door | 2.5L 2492CC l4 GAS SOHC Naturally Aspirated |
| 2001 | Mazda | B2500 | SX Standard Cab Pickup 2-Door | 2.5L 2492CC l4 GAS SOHC Naturally Aspirated |
| 2001 | Mazda | B3000 | DS Extended Cab Pickup 2-Door | 3.0L 2986CC 182Cu. In. V6 FLEX OHV Naturally Aspirated |
| 2001 | Mazda | B3000 | DS Extended Cab Pickup 2-Door | 3.0L 2986CC 182Cu. In. V6 GAS OHV Naturally Aspirated |
| 2001 | Mazda | B3000 | DS Standard Cab Pickup 2-Door | 3.0L 2986CC 182Cu. In. V6 FLEX OHV Naturally Aspirated |
| 2001 | Mazda | B3000 | DS Standard Cab Pickup 2-Door | 3.0L 2986CC 182Cu. In. V6 GAS OHV Naturally Aspirated |
| 2001 | Mazda | B3000 | SE Extended Cab Pickup 2-Door | 3.0L 2986CC 182Cu. In. V6 FLEX OHV Naturally Aspirated |
| 2001 | Mazda | B3000 | SE Extended Cab Pickup 2-Door | 3.0L 2986CC 182Cu. In. V6 GAS OHV Naturally Aspirated |
| 2001 | Mazda | B3000 | SE Extended Cab Pickup 4-Door | 3.0L 2986CC 182Cu. In. V6 FLEX OHV Naturally Aspirated |
| 2001 | Mazda | B3000 | SE Extended Cab Pickup 4-Door | 3.0L 2986CC 182Cu. In. V6 GAS OHV Naturally Aspirated |
| 2001 | Mazda | B3000 | SE Standard Cab Pickup 2-Door | 3.0L 2986CC 182Cu. In. V6 FLEX OHV Naturally Aspirated |
| 2001 | Mazda | B3000 | SE Standard Cab Pickup 2-Door | 3.0L 2986CC 182Cu. In. V6 GAS OHV Naturally Aspirated |
| 2001 | Mazda | B4000 | DS Extended Cab Pickup 4-Door | 4.0L 4016CC V6 GAS SOHC Naturally Aspirated |
| 2001 | Mazda | B4000 | SE Extended Cab Pickup 4-Door | 4.0L 4016CC V6 GAS SOHC Naturally Aspirated |
| 2001 | Mazda | Miata | Base Convertible 2-Door | 1.8L 1839CC l4 GAS DOHC Naturally Aspirated |
| 2001 | Mazda | Miata | LS Convertible 2-Door | 1.8L 1839CC l4 GAS DOHC Naturally Aspirated |
| 2001 | Mazda | Miata | SE Convertible 2-Door | 1.8L 1839CC l4 GAS DOHC Naturally Aspirated |
| 2001 | Mazda | Millenia | Base Sedan 4-Door | 2.3L 2254CC V6 GAS DOHC Supercharged |
| 2001 | Mazda | Millenia | Base Sedan 4-Door | 2.5L 2497CC V6 GAS DOHC Naturally Aspirated |
| 2001 | Mazda | Protege | DX Sedan 4-Door | 1.6L 1589CC l4 GAS DOHC Naturally Aspirated |
| 2001 | Mazda | Protege | ES Sedan 4-Door | 2.0L 2000CC l4 GAS DOHC Naturally Aspirated |
| 2001 | Mazda | Protege | LX Sedan 4-Door | 1.6L 1589CC l4 GAS DOHC Naturally Aspirated |
| 2001 | Mazda | Protege | LX Sedan 4-Door | 2.0L 2000CC l4 GAS DOHC Naturally Aspirated |
| 2001 | Mazda | Protege | MP3 Sedan 4-Door | 2.0L 2000CC l4 GAS DOHC Naturally Aspirated |
| 2001 | Mazda | Tribute | DX Sport Utility 4-Door | 2.0L 1989CC 121Cu. In. l4 GAS DOHC Naturally Aspirated |
| 2001 | Mazda | Tribute | DX Sport Utility 4-Door | 3.0L 2968CC 181Cu. In. V6 GAS DOHC Naturally Aspirated |
| 2001 | Mazda | Tribute | ES Sport Utility 4-Door | 3.0L 2968CC 181Cu. In. V6 GAS DOHC Naturally Aspirated |
| 2001 | Mazda | Tribute | LX Sport Utility 4-Door | 3.0L 2968CC 181Cu. In. V6 GAS DOHC Naturally Aspirated |
| 2001 | Mitsubishi | Diamante | ES Sedan 4-Door | 3.5L 3497CC 215Cu. In. V6 GAS SOHC Naturally Aspirated |
| 2001 | Mitsubishi | Diamante | LS Sedan 4-Door | 3.5L 3497CC 215Cu. In. V6 GAS SOHC Naturally Aspirated |
| 2001 | Mitsubishi | Eclipse | GS Hatchback 2-Door | 2.4L 2351CC l4 GAS SOHC Naturally Aspirated |
| 2001 | Mitsubishi | Eclipse | GT Hatchback 2-Door | 3.0L 2972CC 181Cu. In. V6 GAS SOHC Naturally Aspirated |
| 2001 | Mitsubishi | Eclipse | RS Hatchback 2-Door | 2.4L 2351CC l4 GAS SOHC Naturally Aspirated |
| 2001 | Mitsubishi | Eclipse | Spyder GS Convertible 2-Door | 2.4L 2351CC l4 GAS SOHC Naturally Aspirated |
| 2001 | Mitsubishi | Eclipse | Spyder GT Convertible 2-Door | 3.0L 2972CC 181Cu. In. V6 GAS SOHC Naturally Aspirated |
| 2001 | Mitsubishi | Galant | DE Sedan 4-Door | 2.4L 2351CC l4 GAS SOHC Naturally Aspirated |
| 2001 | Mitsubishi | Galant | ES Sedan 4-Door | 2.4L 2351CC l4 GAS SOHC Naturally Aspirated |
| 2001 | Mitsubishi | Galant | ES Sedan 4-Door | 3.0L 2972CC 181Cu. In. V6 GAS SOHC Naturally Aspirated |
| 2001 | Mitsubishi | Galant | GTZ Sedan 4-Door | 3.0L 2972CC 181Cu. In. V6 GAS SOHC Naturally Aspirated |
| 2001 | Mitsubishi | Galant | LS Sedan 4-Door | 3.0L 2972CC 181Cu. In. V6 GAS SOHC Naturally Aspirated |
| 2001 | Mitsubishi | Mirage | DE Coupe 2-Door | 1.5L 1468CC 90Cu. In. l4 GAS SOHC Naturally Aspirated |
| 2001 | Mitsubishi | Mirage | ES Sedan 4-Door | 1.8L 1834CC 112Cu. In. l4 GAS SOHC Naturally Aspirated |
| 2001 | Mitsubishi | Mirage | LS Coupe 2-Door | 1.8L 1834CC 112Cu. In. l4 GAS SOHC Naturally Aspirated |
| 2001 | Mitsubishi | Mirage | LS Sedan 4-Door | 1.8L 1834CC 112Cu. In. l4 GAS SOHC Naturally Aspirated |
| 2001 | Mitsubishi | Montero | Limited Sport Utility 4-Door | 3.5L 3497CC 215Cu. In. V6 GAS SOHC Naturally Aspirated |
| 2001 | Mitsubishi | Montero | XLS Sport Utility 4-Door | 3.5L 3497CC 215Cu. In. V6 GAS SOHC Naturally Aspirated |
| 2001 | Mitsubishi | Montero Sport | ES Sport Utility 4-Door | 3.0L 2972CC 181Cu. In. V6 GAS SOHC Naturally Aspirated |
| 2001 | Mitsubishi | Montero Sport | Limited Sport Utility 4-Door | 3.5L 3497CC 215Cu. In. V6 GAS SOHC Naturally Aspirated |
| 2001 | Mitsubishi | Montero Sport | LS Sport Utility 4-Door | 3.0L 2972CC 181Cu. In. V6 GAS SOHC Naturally Aspirated |
| 2001 | Mitsubishi | Montero Sport | XLS Sport Utility 4-Door | 3.0L 2972CC 181Cu. In. V6 GAS SOHC Naturally Aspirated |
| 2001 | Mitsubishi | Montero Sport | XS Sport Utility 4-Door | 3.5L 3497CC 215Cu. In. V6 GAS SOHC Naturally Aspirated |
| 2000 | Mazda | 626 | ES Sedan 4-Door | 2.0L 1991CC l4 GAS DOHC Naturally Aspirated |
| 2000 | Mazda | 626 | ES Sedan 4-Door | 2.5L 2497CC V6 GAS DOHC Naturally Aspirated |
| 2000 | Mazda | 626 | LX Sedan 4-Door | 2.0L 1991CC l4 GAS DOHC Naturally Aspirated |
| 2000 | Mazda | 626 | LX Sedan 4-Door | 2.5L 2497CC V6 GAS DOHC Naturally Aspirated |
| 2000 | Mazda | B2500 | SE Extended Cab Pickup 2-Door | 2.5L 2492CC l4 GAS SOHC Naturally Aspirated |
| 2000 | Mazda | B2500 | SE Standard Cab Pickup 2-Door | 2.5L 2492CC l4 GAS SOHC Naturally Aspirated |
| 2000 | Mazda | B2500 | SX Standard Cab Pickup 2-Door | 2.5L 2492CC l4 GAS SOHC Naturally Aspirated |
| 2000 | Mazda | B3000 | SE Extended Cab Pickup 2-Door | 3.0L 2986CC 182Cu. In. V6 FLEX OHV Naturally Aspirated |
| 2000 | Mazda | B3000 | SE Extended Cab Pickup 4-Door | 3.0L 2986CC 182Cu. In. V6 FLEX OHV Naturally Aspirated |
| 2000 | Mazda | B3000 | SE Standard Cab Pickup 2-Door | 3.0L 2986CC 182Cu. In. V6 FLEX OHV Naturally Aspirated |
| 2000 | Mazda | B3000 | SX Standard Cab Pickup 2-Door | 3.0L 2986CC 182Cu. In. V6 FLEX OHV Naturally Aspirated |
| 2000 | Mazda | B3000 | Troy Lee Extended Cab Pickup 4-Door | 3.0L 2986CC 182Cu. In. V6 FLEX OHV Naturally Aspirated |
| 2000 | Mazda | B4000 | SE Extended Cab Pickup 4-Door | 4.0L 4016CC V6 GAS OHV Naturally Aspirated |
| 2000 | Mazda | B4000 | Troy Lee Extended Cab Pickup 4-Door | 4.0L 4016CC V6 GAS OHV Naturally Aspirated |
| 2000 | Mazda | Miata | Base Convertible 2-Door | 1.8L 1839CC l4 GAS DOHC Naturally Aspirated |
| 2000 | Mazda | Miata | LS Convertible 2-Door | 1.8L 1839CC l4 GAS DOHC Naturally Aspirated |
| 2000 | Mazda | Miata | SE Convertible 2-Door | 1.8L 1839CC l4 GAS DOHC Naturally Aspirated |
| 2000 | Mazda | Millenia | Base Sedan 4-Door | 2.5L 2497CC V6 GAS DOHC Naturally Aspirated |
| 2000 | Mazda | Millenia | Millennium Edition Sedan 4-Door | 2.3L 2254CC V6 GAS DOHC Supercharged |
| 2000 | Mazda | Millenia | S Sedan 4-Door | 2.3L 2254CC V6 GAS DOHC Supercharged |
| 2000 | Mazda | Protege | DX Sedan 4-Door | 1.6L 1589CC l4 GAS DOHC Naturally Aspirated |
| 2000 | Mazda | Protege | ES Sedan 4-Door | 1.8L 1839CC l4 GAS DOHC Naturally Aspirated |
| 2000 | Mazda | Protege | LX Sedan 4-Door | 1.6L 1589CC l4 GAS DOHC Naturally Aspirated |
| 2000 | Mitsubishi | Diamante | ES Sedan 4-Door | 3.5L 3497CC 215Cu. In. V6 GAS SOHC Naturally Aspirated |
| 2000 | Mitsubishi | Diamante | LS Sedan 4-Door | 3.5L 3497CC 215Cu. In. V6 GAS SOHC Naturally Aspirated |
| 2000 | Mitsubishi | Eclipse | GS Hatchback 2-Door | 2.4L 2351CC l4 GAS SOHC Naturally Aspirated |
| 2000 | Mitsubishi | Eclipse | GT Hatchback 2-Door | 3.0L 2972CC 181Cu. In. V6 GAS SOHC Naturally Aspirated |
| 2000 | Mitsubishi | Eclipse | RS Hatchback 2-Door | 2.4L 2351CC l4 GAS SOHC Naturally Aspirated |
| 2000 | Mitsubishi | Galant | DE Sedan 4-Door | 2.4L 2351CC l4 GAS SOHC Naturally Aspirated |
| 2000 | Mitsubishi | Galant | ES Sedan 4-Door | 2.4L 2351CC l4 GAS SOHC Naturally Aspirated |
| 2000 | Mitsubishi | Galant | ES Sedan 4-Door | 3.0L 2972CC 181Cu. In. V6 GAS SOHC Naturally Aspirated |
| 2000 | Mitsubishi | Galant | GTZ Sedan 4-Door | 3.0L 2972CC 181Cu. In. V6 GAS SOHC Naturally Aspirated |
| 2000 | Mitsubishi | Galant | LS Sedan 4-Door | 3.0L 2972CC 181Cu. In. V6 GAS SOHC Naturally Aspirated |
| 2000 | Mitsubishi | Mirage | DE Coupe 2-Door | 1.5L 1468CC 90Cu. In. l4 GAS SOHC Naturally Aspirated |
| 2000 | Mitsubishi | Mirage | DE Coupe 2-Door | 1.8L 1834CC 112Cu. In. l4 GAS SOHC Naturally Aspirated |
| 2000 | Mitsubishi | Mirage | DE Sedan 4-Door | 1.5L 1468CC 90Cu. In. l4 GAS SOHC Naturally Aspirated |
| 2000 | Mitsubishi | Mirage | DE Sedan 4-Door | 1.8L 1834CC 112Cu. In. l4 GAS SOHC Naturally Aspirated |
| 2000 | Mitsubishi | Mirage | LS Coupe 2-Door | 1.8L 1834CC 112Cu. In. l4 GAS SOHC Naturally Aspirated |
| 2000 | Mitsubishi | Mirage | LS Sedan 4-Door | 1.8L 1834CC 112Cu. In. l4 GAS SOHC Naturally Aspirated |
| 2000 | Mitsubishi | Montero | Base Sport Utility 4-Door | 3.5L 3497CC 215Cu. In. V6 GAS SOHC Naturally Aspirated |
| 2000 | Mitsubishi | Montero Sport | ES Sport Utility 4-Door | 3.0L 2972CC 181Cu. In. V6 GAS SOHC Naturally Aspirated |
| 2000 | Mitsubishi | Montero Sport | Limited Sport Utility 4-Door | 3.5L 3497CC 215Cu. In. V6 GAS SOHC Naturally Aspirated |
| 2000 | Mitsubishi | Montero Sport | LS Sport Utility 4-Door | 3.0L 2972CC 181Cu. In. V6 GAS SOHC Naturally Aspirated |
| 2000 | Mitsubishi | Montero Sport | XLS Sport Utility 4-Door | 3.0L 2972CC 181Cu. In. V6 GAS SOHC Naturally Aspirated |
| 1999 | Mazda | 626 | ES Sedan 4-Door | 2.0L 1991CC l4 GAS DOHC Naturally Aspirated |
| 1999 | Mazda | 626 | ES Sedan 4-Door | 2.5L 2497CC V6 GAS DOHC Naturally Aspirated |
| 1999 | Mazda | 626 | LX Sedan 4-Door | 2.0L 1991CC l4 GAS DOHC Naturally Aspirated |
| 1999 | Mazda | 626 | LX Sedan 4-Door | 2.5L 2497CC V6 GAS DOHC Naturally Aspirated |
| 1999 | Mazda | B2500 | SE Extended Cab Pickup 2-Door | 2.5L 2492CC l4 GAS SOHC Naturally Aspirated |
| 1999 | Mazda | B2500 | SE Extended Cab Pickup 4-Door | 2.5L 2492CC l4 GAS SOHC Naturally Aspirated |
| 1999 | Mazda | B2500 | SE Standard Cab Pickup 2-Door | 2.5L 2492CC l4 GAS SOHC Naturally Aspirated |
| 1999 | Mazda | B2500 | SX Standard Cab Pickup 2-Door | 2.5L 2492CC l4 GAS SOHC Naturally Aspirated |
| 1999 | Mazda | B2500 | Troy Lee Extended Cab Pickup 2-Door | 2.5L 2492CC l4 GAS SOHC Naturally Aspirated |
| 1999 | Mazda | B3000 | SE Extended Cab Pickup 2-Door | 3.0L 2986CC 182Cu. In. V6 FLEX OHV Naturally Aspirated |
| 1999 | Mazda | B3000 | SE Extended Cab Pickup 2-Door | 3.0L 2986CC 182Cu. In. V6 GAS OHV Naturally Aspirated |
| 1999 | Mazda | B3000 | SE Extended Cab Pickup 4-Door | 3.0L 2986CC 182Cu. In. V6 FLEX OHV Naturally Aspirated |
| 1999 | Mazda | B3000 | SE Extended Cab Pickup 4-Door | 3.0L 2986CC 182Cu. In. V6 GAS OHV Naturally Aspirated |
| 1999 | Mazda | B3000 | SE Standard Cab Pickup 2-Door | 3.0L 2986CC 182Cu. In. V6 FLEX OHV Naturally Aspirated |
| 1999 | Mazda | B3000 | SE Standard Cab Pickup 2-Door | 3.0L 2986CC 182Cu. In. V6 GAS OHV Naturally Aspirated |
| 1999 | Mazda | B3000 | Troy Lee Extended Cab Pickup 4-Door | 3.0L 2986CC 182Cu. In. V6 FLEX OHV Naturally Aspirated |
| 1999 | Mazda | B4000 | SE Extended Cab Pickup 2-Door | 4.0L 4016CC V6 GAS OHV Naturally Aspirated |
| 1999 | Mazda | B4000 | SE Extended Cab Pickup 4-Door | 4.0L 4016CC V6 GAS OHV Naturally Aspirated |
| 1999 | Mazda | B4000 | SE Standard Cab Pickup 2-Door | 4.0L 4016CC V6 GAS OHV Naturally Aspirated |
| 1999 | Mazda | Miata | 10th Anniversary Convertible 2-Door | 1.8L 1839CC l4 GAS DOHC Naturally Aspirated |
| 1999 | Mazda | Miata | Base Convertible 2-Door | 1.8L 1839CC l4 GAS DOHC Naturally Aspirated |
| 1999 | Mazda | Millenia | Base Sedan 4-Door | 2.5L 2497CC V6 GAS DOHC Naturally Aspirated |
| 1999 | Mazda | Millenia | S Sedan 4-Door | 2.3L 2254CC V6 GAS DOHC Supercharged |
| 1999 | Mazda | Protege | DX Sedan 4-Door | 1.6L 1589CC l4 GAS DOHC Naturally Aspirated |
| 1999 | Mazda | Protege | ES Sedan 4-Door | 1.8L 1839CC l4 GAS DOHC Naturally Aspirated |
| 1999 | Mazda | Protege | LX Sedan 4-Door | 1.6L 1589CC l4 GAS DOHC Naturally Aspirated |
| 1999 | Mitsubishi | 3000GT | Base Coupe 2-Door | 3.0L 2972CC 181Cu. In. V6 GAS SOHC Naturally Aspirated |
| 1999 | Mitsubishi | 3000GT | SL Coupe 2-Door | 3.0L 2972CC 181Cu. In. V6 GAS DOHC Naturally Aspirated |
| 1999 | Mitsubishi | 3000GT | VR-4 Coupe 2-Door | 3.0L 2972CC 181Cu. In. V6 GAS DOHC Turbocharged |
| 1999 | Mitsubishi | Diamante | Base Sedan 4-Door | 3.5L 3497CC 215Cu. In. V6 GAS SOHC Naturally Aspirated |
| 1999 | Mitsubishi | Eclipse | GS Hatchback 2-Door | 2.0L 1996CC 122Cu. In. l4 GAS DOHC Naturally Aspirated |
| 1999 | Mitsubishi | Eclipse | GST Hatchback 2-Door | 2.0L 1997CC 122Cu. In. l4 GAS DOHC Turbocharged |
| 1999 | Mitsubishi | Eclipse | GSX Hatchback 2-Door | 2.0L 1997CC 122Cu. In. l4 GAS DOHC Turbocharged |
| 1999 | Mitsubishi | Eclipse | RS Hatchback 2-Door | 2.0L 1996CC 122Cu. In. l4 GAS DOHC Naturally Aspirated |
| 1999 | Mitsubishi | Eclipse | Spyder GS Convertible 2-Door | 2.4L 2351CC l4 GAS SOHC Naturally Aspirated |
| 1999 | Mitsubishi | Eclipse | Spyder GST Convertible 2-Door | 2.0L 1997CC 122Cu. In. l4 GAS DOHC Turbocharged |
| 1999 | Mitsubishi | Galant | DE Sedan 4-Door | 2.4L 2351CC l4 GAS SOHC Naturally Aspirated |
| 1999 | Mitsubishi | Galant | ES Sedan 4-Door | 2.4L 2351CC l4 GAS SOHC Naturally Aspirated |
| 1999 | Mitsubishi | Galant | ES Sedan 4-Door | 3.0L 2972CC 181Cu. In. V6 GAS SOHC Naturally Aspirated |
| 1999 | Mitsubishi | Galant | GTZ Sedan 4-Door | 3.0L 2972CC 181Cu. In. V6 GAS SOHC Naturally Aspirated |
| 1999 | Mitsubishi | Galant | LS Sedan 4-Door | 3.0L 2972CC 181Cu. In. V6 GAS SOHC Naturally Aspirated |
| 1999 | Mitsubishi | Mirage | DE Coupe 2-Door | 1.5L 1468CC 90Cu. In. l4 GAS SOHC Naturally Aspirated |
| 1999 | Mitsubishi | Mirage | DE Sedan 4-Door | 1.5L 1468CC 90Cu. In. l4 GAS SOHC Naturally Aspirated |
| 1999 | Mitsubishi | Mirage | LS Coupe 2-Door | 1.8L 1834CC 112Cu. In. l4 GAS SOHC Naturally Aspirated |
| 1999 | Mitsubishi | Mirage | LS Sedan 4-Door | 1.8L 1834CC 112Cu. In. l4 GAS SOHC Naturally Aspirated |
| 1999 | Mitsubishi | Montero | Base Sport Utility 4-Door | 3.5L 3497CC 215Cu. In. V6 GAS SOHC Naturally Aspirated |
| 1999 | Mitsubishi | Montero Sport | ES Sport Utility 4-Door | 2.4L 2351CC l4 GAS SOHC Naturally Aspirated |
| 1999 | Mitsubishi | Montero Sport | Limited Sport Utility 4-Door | 3.5L 3497CC 215Cu. In. V6 GAS SOHC Naturally Aspirated |
| 1999 | Mitsubishi | Montero Sport | LS Sport Utility 4-Door | 3.0L 2972CC 181Cu. In. V6 GAS SOHC Naturally Aspirated |
| 1999 | Mitsubishi | Montero Sport | XLS Sport Utility 4-Door | 3.0L 2972CC 181Cu. In. V6 GAS SOHC Naturally Aspirated |
| 1998 | Mazda | 626 | DX Sedan 4-Door | 2.0L 1991CC l4 GAS DOHC Naturally Aspirated |
| 1998 | Mazda | 626 | ES Sedan 4-Door | 2.5L 2497CC V6 GAS DOHC Naturally Aspirated |
| 1998 | Mazda | 626 | LX Sedan 4-Door | 2.0L 1991CC l4 GAS DOHC Naturally Aspirated |
| 1998 | Mazda | 626 | LX Sedan 4-Door | 2.5L 2497CC V6 GAS DOHC Naturally Aspirated |
| 1998 | Mazda | B2500 | SE Extended Cab Pickup 2-Door | 2.5L 2492CC l4 GAS SOHC Naturally Aspirated |
| 1998 | Mazda | B2500 | SE Extended Cab Pickup 4-Door | 2.5L 2492CC l4 GAS SOHC Naturally Aspirated |
| 1998 | Mazda | B2500 | SE Standard Cab Pickup 2-Door | 2.5L 2492CC l4 GAS SOHC Naturally Aspirated |
| 1998 | Mazda | B2500 | SX Standard Cab Pickup 2-Door | 2.5L 2492CC l4 GAS SOHC Naturally Aspirated |
| 1998 | Mazda | B3000 | SE Extended Cab Pickup 2-Door | 3.0L 2986CC 182Cu. In. V6 GAS OHV Naturally Aspirated |
| 1998 | Mazda | B3000 | SE Extended Cab Pickup 4-Door | 3.0L 2986CC 182Cu. In. V6 GAS OHV Naturally Aspirated |
| 1998 | Mazda | B3000 | SE Standard Cab Pickup 2-Door | 3.0L 2986CC 182Cu. In. V6 GAS OHV Naturally Aspirated |
| 1998 | Mazda | B3000 | SX Standard Cab Pickup 2-Door | 3.0L 2986CC 182Cu. In. V6 GAS OHV Naturally Aspirated |
| 1998 | Mazda | B4000 | SE Extended Cab Pickup 2-Door | 4.0L 4016CC V6 GAS OHV Naturally Aspirated |
| 1998 | Mazda | B4000 | SE Extended Cab Pickup 4-Door | 4.0L 4016CC V6 GAS OHV Naturally Aspirated |
| 1998 | Mazda | Millenia | Base Sedan 4-Door | 2.5L 2497CC V6 GAS DOHC Naturally Aspirated |
| 1998 | Mazda | Millenia | L Sedan 4-Door | 2.5L 2497CC V6 GAS DOHC Naturally Aspirated |
| 1998 | Mazda | Millenia | S Sedan 4-Door | 2.3L 2254CC V6 GAS DOHC Supercharged |
| 1998 | Mazda | MPV | ES Standard Passenger Van 3-Door | 3.0L 2954CC 180Cu. In. V6 GAS SOHC Naturally Aspirated |
| 1998 | Mazda | MPV | LX Standard Passenger Van 3-Door | 3.0L 2954CC 180Cu. In. V6 GAS SOHC Naturally Aspirated |
| 1998 | Mazda | Protege | DX Sedan 4-Door | 1.5L 1489CC l4 GAS DOHC Naturally Aspirated |
| 1998 | Mazda | Protege | ES Sedan 4-Door | 1.8L 1839CC l4 GAS DOHC Naturally Aspirated |
| 1998 | Mazda | Protege | LX Sedan 4-Door | 1.5L 1489CC l4 GAS DOHC Naturally Aspirated |
| 1998 | Mitsubishi | 3000GT | Base Coupe 2-Door | 3.0L 2972CC 181Cu. In. V6 GAS SOHC Naturally Aspirated |
| 1998 | Mitsubishi | 3000GT | SL Coupe 2-Door | 3.0L 2972CC 181Cu. In. V6 GAS DOHC Naturally Aspirated |
| 1998 | Mitsubishi | 3000GT | VR-4 Coupe 2-Door | 3.0L 2972CC 181Cu. In. V6 GAS DOHC Turbocharged |
| 1998 | Mitsubishi | Diamante | ES Sedan 4-Door | 3.5L 3497CC 215Cu. In. V6 GAS SOHC Naturally Aspirated |
| 1998 | Mitsubishi | Diamante | LS Sedan 4-Door | 3.5L 3497CC 215Cu. In. V6 GAS SOHC Naturally Aspirated |
| 1998 | Mitsubishi | Eclipse | GS Hatchback 2-Door | 2.0L 1996CC 122Cu. In. l4 GAS DOHC Naturally Aspirated |
| 1998 | Mitsubishi | Eclipse | GST Hatchback 2-Door | 2.0L 1997CC 122Cu. In. l4 GAS DOHC Turbocharged |
| 1998 | Mitsubishi | Eclipse | GSX Hatchback 2-Door | 2.0L 1997CC 122Cu. In. l4 GAS DOHC Turbocharged |
| 1998 | Mitsubishi | Eclipse | RS Hatchback 2-Door | 2.0L 1996CC 122Cu. In. l4 GAS DOHC Naturally Aspirated |
| 1998 | Mitsubishi | Eclipse | Spyder GS Convertible 2-Door | 2.4L 2351CC l4 GAS SOHC Naturally Aspirated |
| 1998 | Mitsubishi | Eclipse | Spyder GST Convertible 2-Door | 2.0L 1997CC 122Cu. In. l4 GAS DOHC Turbocharged |
| 1998 | Mitsubishi | Galant | DE Sedan 4-Door | 2.4L 2351CC l4 GAS SOHC Naturally Aspirated |
| 1998 | Mitsubishi | Galant | ES Sedan 4-Door | 2.4L 2351CC l4 GAS SOHC Naturally Aspirated |
| 1998 | Mitsubishi | Galant | LS Sedan 4-Door | 2.4L 2351CC l4 GAS SOHC Naturally Aspirated |
| 1998 | Mitsubishi | Mirage | DE Coupe 2-Door | 1.5L 1468CC 90Cu. In. l4 GAS SOHC Naturally Aspirated |
| 1998 | Mitsubishi | Mirage | DE Sedan 4-Door | 1.5L 1468CC 90Cu. In. l4 GAS SOHC Naturally Aspirated |
| 1998 | Mitsubishi | Mirage | LS Coupe 2-Door | 1.8L 1834CC 112Cu. In. l4 GAS SOHC Naturally Aspirated |
| 1998 | Mitsubishi | Mirage | LS Sedan 4-Door | 1.8L 1834CC 112Cu. In. l4 GAS SOHC Naturally Aspirated |
| 1998 | Mitsubishi | Montero | Base Sport Utility 4-Door | 3.5L 3497CC 215Cu. In. V6 GAS SOHC Naturally Aspirated |
| 1998 | Mitsubishi | Montero Sport | ES Sport Utility 4-Door | 2.4L 2351CC l4 GAS SOHC Naturally Aspirated |
| 1998 | Mitsubishi | Montero Sport | LS Sport Utility 4-Door | 3.0L 2972CC 181Cu. In. V6 GAS SOHC Naturally Aspirated |
| 1998 | Mitsubishi | Montero Sport | XLS Sport Utility 4-Door | 3.0L 2972CC 181Cu. In. V6 GAS SOHC Naturally Aspirated |
| 1997 | Mazda | 626 | DX Sedan 4-Door | 2.0L 1991CC l4 GAS DOHC Naturally Aspirated |
| 1997 | Mazda | 626 | ES Sedan 4-Door | 2.5L 2497CC V6 GAS DOHC Naturally Aspirated |
| 1997 | Mazda | 626 | LX Sedan 4-Door | 2.0L 1991CC l4 GAS DOHC Naturally Aspirated |
| 1997 | Mazda | 626 | LX Sedan 4-Door | 2.5L 2497CC V6 GAS DOHC Naturally Aspirated |
| 1997 | Mazda | B2300 | Base Standard Cab Pickup 2-Door | 2.3L 140Cu. In. l4 GAS SOHC Naturally Aspirated |
| 1997 | Mazda | B2300 | SE Extended Cab Pickup 2-Door | 2.3L 140Cu. In. l4 GAS SOHC Naturally Aspirated |
| 1997 | Mazda | B2300 | SE Standard Cab Pickup 2-Door | 2.3L 140Cu. In. l4 GAS SOHC Naturally Aspirated |
| 1997 | Mazda | B3000 | Base Standard Cab Pickup 2-Door | 3.0L 2986CC 182Cu. In. V6 GAS OHV Naturally Aspirated |
| 1997 | Mazda | B4000 | Base Extended Cab Pickup 2-Door | 4.0L 4016CC V6 GAS OHV Naturally Aspirated |
| 1997 | Mazda | B4000 | Base Standard Cab Pickup 2-Door | 4.0L 4016CC V6 GAS OHV Naturally Aspirated |
| 1997 | Mazda | B4000 | SE Extended Cab Pickup 2-Door | 4.0L 4016CC V6 GAS OHV Naturally Aspirated |
| 1997 | Mazda | Miata | Base Convertible 2-Door | 1.8L 1839CC l4 GAS DOHC Naturally Aspirated |
| 1997 | Mazda | Miata | M Edition Convertible 2-Door | 1.8L 1839CC l4 GAS DOHC Naturally Aspirated |
| 1997 | Mazda | Miata | STO Convertible 2-Door | 1.8L 1839CC l4 GAS DOHC Naturally Aspirated |
| 1997 | Mazda | Millenia | Base Sedan 4-Door | 2.5L 2497CC V6 GAS DOHC Naturally Aspirated |
| 1997 | Mazda | Millenia | L Sedan 4-Door | 2.5L 2497CC V6 GAS DOHC Naturally Aspirated |
| 1997 | Mazda | Millenia | S Sedan 4-Door | 2.3L 2254CC V6 GAS DOHC Supercharged |
| 1997 | Mazda | MPV | ES Standard Passenger Van 3-Door | 3.0L 2954CC 180Cu. In. V6 GAS SOHC Naturally Aspirated |
| 1997 | Mazda | MPV | LX Standard Passenger Van 3-Door | 3.0L 2954CC 180Cu. In. V6 GAS SOHC Naturally Aspirated |
| 1997 | Mazda | MX-6 | Base Coupe 2-Door | 2.0L 1991CC l4 GAS DOHC Naturally Aspirated |
| 1997 | Mazda | MX-6 | LS Coupe 2-Door | 2.5L 2497CC V6 GAS DOHC Naturally Aspirated |
| 1997 | Mazda | Protege | DX Sedan 4-Door | 1.5L 1489CC l4 GAS DOHC Naturally Aspirated |
| 1997 | Mazda | Protege | ES Sedan 4-Door | 1.8L 1839CC l4 GAS DOHC Naturally Aspirated |
| 1997 | Mazda | Protege | LX Sedan 4-Door | 1.5L 1489CC l4 GAS DOHC Naturally Aspirated |
| 1997 | Mitsubishi | 3000GT | Base Coupe 2-Door | 3.0L 2972CC 181Cu. In. V6 GAS SOHC Naturally Aspirated |
| 1997 | Mitsubishi | 3000GT | SL Coupe 2-Door | 3.0L 2972CC 181Cu. In. V6 GAS DOHC Naturally Aspirated |
| 1997 | Mitsubishi | 3000GT | VR-4 Coupe 2-Door | 3.0L 2972CC 181Cu. In. V6 GAS DOHC Turbocharged |
| 1997 | Mitsubishi | Diamante | ES Sedan 4-Door | 3.5L 3497CC 215Cu. In. V6 GAS SOHC Naturally Aspirated |
| 1997 | Mitsubishi | Diamante | LS Sedan 4-Door | 3.5L 3497CC 215Cu. In. V6 GAS SOHC Naturally Aspirated |
| 1997 | Mitsubishi | Eclipse | Base Hatchback 2-Door | 2.0L 1996CC 122Cu. In. l4 GAS DOHC Naturally Aspirated |
| 1997 | Mitsubishi | Eclipse | GS Hatchback 2-Door | 2.0L 1996CC 122Cu. In. l4 GAS DOHC Naturally Aspirated |
| 1997 | Mitsubishi | Eclipse | GST Hatchback 2-Door | 2.0L 1997CC 122Cu. In. l4 GAS DOHC Turbocharged |
| 1997 | Mitsubishi | Eclipse | GSX Hatchback 2-Door | 2.0L 1997CC 122Cu. In. l4 GAS DOHC Turbocharged |
| 1997 | Mitsubishi | Eclipse | RS Hatchback 2-Door | 2.0L 1996CC 122Cu. In. l4 GAS DOHC Naturally Aspirated |
| 1997 | Mitsubishi | Eclipse | Spyder GS Convertible 2-Door | 2.4L 2351CC l4 GAS SOHC Naturally Aspirated |
| 1997 | Mitsubishi | Eclipse | Spyder GST Convertible 2-Door | 2.0L 1997CC 122Cu. In. l4 GAS DOHC Turbocharged |
| 1997 | Mitsubishi | Galant | DE Sedan 4-Door | 2.4L 2351CC l4 GAS SOHC Naturally Aspirated |
| 1997 | Mitsubishi | Galant | ES Sedan 4-Door | 2.4L 2351CC l4 GAS SOHC Naturally Aspirated |
| 1997 | Mitsubishi | Galant | LS Sedan 4-Door | 2.4L 2351CC l4 GAS SOHC Naturally Aspirated |
| 1997 | Mitsubishi | Mirage | DE Coupe 2-Door | 1.5L 1468CC 90Cu. In. l4 GAS SOHC Naturally Aspirated |
| 1997 | Mitsubishi | Mirage | DE Sedan 4-Door | 1.5L 1468CC 90Cu. In. l4 GAS SOHC Naturally Aspirated |
| 1997 | Mitsubishi | Mirage | LS Coupe 2-Door | 1.8L 1834CC 112Cu. In. l4 GAS SOHC Naturally Aspirated |
| 1997 | Mitsubishi | Mirage | LS Sedan 4-Door | 1.8L 1834CC 112Cu. In. l4 GAS SOHC Naturally Aspirated |
| 1997 | Mitsubishi | Montero | LS Sport Utility 4-Door | 3.5L 3497CC 215Cu. In. V6 GAS SOHC Naturally Aspirated |
| 1997 | Mitsubishi | Montero | SR Sport Utility 4-Door | 3.5L 3497CC 215Cu. In. V6 GAS SOHC Naturally Aspirated |
| 1997 | Mitsubishi | Montero Sport | ES Sport Utility 4-Door | 2.4L 2351CC l4 GAS SOHC Naturally Aspirated |
| 1997 | Mitsubishi | Montero Sport | LS Sport Utility 4-Door | 3.0L 2972CC 181Cu. In. V6 GAS SOHC Naturally Aspirated |
| 1997 | Mitsubishi | Montero Sport | XLS Sport Utility 4-Door | 3.0L 2972CC 181Cu. In. V6 GAS SOHC Naturally Aspirated |
| 1996 | Mazda | 626 | DX Sedan 4-Door | 2.0L 1991CC l4 GAS DOHC Naturally Aspirated |
| 1996 | Mazda | 626 | ES Sedan 4-Door | 2.5L 2497CC V6 GAS DOHC Naturally Aspirated |
| 1996 | Mazda | 626 | LX Sedan 4-Door | 2.0L 1991CC l4 GAS DOHC Naturally Aspirated |
| 1996 | Mazda | 626 | LX Sedan 4-Door | 2.5L 2497CC V6 GAS DOHC Naturally Aspirated |
| 1996 | Mazda | B2300 | Base Extended Cab Pickup 2-Door | 2.3L 140Cu. In. l4 GAS SOHC Naturally Aspirated |
| 1996 | Mazda | B2300 | Base Standard Cab Pickup 2-Door | 2.3L 140Cu. In. l4 GAS SOHC Naturally Aspirated |
| 1996 | Mazda | B2300 | SE Extended Cab Pickup 2-Door | 2.3L 140Cu. In. l4 GAS SOHC Naturally Aspirated |
| 1996 | Mazda | B2300 | SE Standard Cab Pickup 2-Door | 2.3L 140Cu. In. l4 GAS SOHC Naturally Aspirated |
| 1996 | Mazda | B3000 | Base Extended Cab Pickup 2-Door | 3.0L 2986CC 182Cu. In. V6 GAS OHV Naturally Aspirated |
| 1996 | Mazda | B3000 | SE Extended Cab Pickup 2-Door | 3.0L 2986CC 182Cu. In. V6 GAS OHV Naturally Aspirated |
| 1996 | Mazda | B4000 | LE Extended Cab Pickup 2-Door | 4.0L 4016CC V6 GAS OHV Naturally Aspirated |
| 1996 | Mazda | B4000 | SE Extended Cab Pickup 2-Door | 4.0L 4016CC V6 GAS OHV Naturally Aspirated |
| 1996 | Mazda | B4000 | SE Standard Cab Pickup 2-Door | 4.0L 4016CC V6 GAS OHV Naturally Aspirated |
| 1996 | Mazda | Miata | Base Convertible 2-Door | 1.8L 1839CC l4 GAS DOHC Naturally Aspirated |
| 1996 | Mazda | Miata | M Edition Convertible 2-Door | 1.8L 1839CC l4 GAS DOHC Naturally Aspirated |
| 1996 | Mazda | Millenia | Base Sedan 4-Door | 2.5L 2497CC V6 GAS DOHC Naturally Aspirated |
| 1996 | Mazda | Millenia | L Sedan 4-Door | 2.5L 2497CC V6 GAS DOHC Naturally Aspirated |
| 1996 | Mazda | Millenia | S Sedan 4-Door | 2.3L 2254CC V6 GAS DOHC Supercharged |
| 1996 | Mazda | MPV | DX Standard Passenger Van 3-Door | 3.0L 2954CC 180Cu. In. V6 GAS SOHC Naturally Aspirated |
| 1996 | Mazda | MPV | ES Standard Passenger Van 3-Door | 3.0L 2954CC 180Cu. In. V6 GAS SOHC Naturally Aspirated |
| 1996 | Mazda | MPV | LX Standard Passenger Van 3-Door | 3.0L 2954CC 180Cu. In. V6 GAS SOHC Naturally Aspirated |
| 1996 | Mazda | MX-3 | Precedia Coupe 2-Door | 1.6L 1597CC 97Cu. In. l4 GAS Naturally Aspirated |
| 1996 | Mazda | MX-6 | Base Coupe 2-Door | 2.0L 1991CC l4 GAS DOHC Naturally Aspirated |
| 1996 | Mazda | MX-6 | LS Coupe 2-Door | 2.5L 2497CC V6 GAS DOHC Naturally Aspirated |
| 1996 | Mazda | MX-6 | M Edition Coupe 2-Door | 2.5L 2497CC V6 GAS DOHC Naturally Aspirated |
| 1996 | Mazda | Protege | DX Sedan 4-Door | 1.5L 1489CC l4 GAS DOHC Naturally Aspirated |
| 1996 | Mazda | Protege | ES Sedan 4-Door | 1.8L 1839CC l4 GAS DOHC Naturally Aspirated |
| 1996 | Mazda | Protege | LX Sedan 4-Door | 1.5L 1489CC l4 GAS DOHC Naturally Aspirated |
| 1996 | Mitsubishi | 3000GT | Base Coupe 2-Door | 3.0L 2972CC 181Cu. In. V6 GAS DOHC Naturally Aspirated |
| 1996 | Mitsubishi | 3000GT | SL Coupe 2-Door | 3.0L 2972CC 181Cu. In. V6 GAS DOHC Naturally Aspirated |
| 1996 | Mitsubishi | 3000GT | Spyder SL Convertible 2-Door | 3.0L 2972CC 181Cu. In. V6 GAS DOHC Naturally Aspirated |
| 1996 | Mitsubishi | 3000GT | Spyder VR-4 Convertible 2-Door | 3.0L 2972CC 181Cu. In. V6 GAS DOHC Turbocharged |
| 1996 | Mitsubishi | 3000GT | VR-4 Coupe 2-Door | 3.0L 2972CC 181Cu. In. V6 GAS DOHC Turbocharged |
| 1996 | Mitsubishi | Diamante | ES Sedan 4-Door | 3.0L 2972CC 181Cu. In. V6 GAS SOHC Naturally Aspirated |
| 1996 | Mitsubishi | Eclipse | Base Hatchback 2-Door | 2.0L 1996CC 122Cu. In. l4 GAS DOHC Naturally Aspirated |
| 1996 | Mitsubishi | Eclipse | GS Hatchback 2-Door | 2.0L 1996CC 122Cu. In. l4 GAS DOHC Naturally Aspirated |
| 1996 | Mitsubishi | Eclipse | GST Hatchback 2-Door | 2.0L 1997CC 122Cu. In. l4 GAS DOHC Turbocharged |
| 1996 | Mitsubishi | Eclipse | GSX Hatchback 2-Door | 2.0L 1997CC 122Cu. In. l4 GAS DOHC Turbocharged |
| 1996 | Mitsubishi | Eclipse | RS Hatchback 2-Door | 2.0L 1996CC 122Cu. In. l4 GAS DOHC Naturally Aspirated |
| 1996 | Mitsubishi | Eclipse | Spyder GS Convertible 2-Door | 2.4L 2351CC l4 GAS SOHC Naturally Aspirated |
| 1996 | Mitsubishi | Eclipse | Spyder GST Convertible 2-Door | 2.0L 1997CC 122Cu. In. l4 GAS DOHC Turbocharged |
| 1996 | Mitsubishi | Galant | ES Sedan 4-Door | 2.4L 2351CC l4 GAS SOHC Naturally Aspirated |
| 1996 | Mitsubishi | Galant | LS Sedan 4-Door | 2.4L 2351CC l4 GAS SOHC Naturally Aspirated |
| 1996 | Mitsubishi | Galant | S Sedan 4-Door | 2.4L 2351CC l4 GAS SOHC Naturally Aspirated |
| 1996 | Mitsubishi | Mighty Max | Base Standard Cab Pickup 2-Door | 2.4L 2351CC l4 GAS SOHC Naturally Aspirated |
| 1996 | Mitsubishi | Mirage | LS Coupe 2-Door | 1.8L 1834CC 112Cu. In. l4 GAS SOHC Naturally Aspirated |
| 1996 | Mitsubishi | Mirage | S Coupe 2-Door | 1.5L 1468CC 90Cu. In. l4 GAS SOHC Naturally Aspirated |
| 1996 | Mitsubishi | Mirage | S Sedan 4-Door | 1.5L 1468CC 90Cu. In. l4 GAS SOHC Naturally Aspirated |
| 1996 | Mitsubishi | Montero | LS Sport Utility 4-Door | 3.0L 2972CC 181Cu. In. V6 GAS SOHC Naturally Aspirated |
| 1996 | Mitsubishi | Montero | SR Sport Utility 4-Door | 3.5L 3497CC 215Cu. In. V6 GAS DOHC Naturally Aspirated |
| 1995 | Mazda | 323 | Base Hatchback 2-Door | 1.6L 1597CC l4 GAS SOHC Naturally Aspirated |
| 1995 | Mazda | 323 | LS Hatchback 2-Door | 1.8L 1839CC l4 GAS SOHC Naturally Aspirated |
| 1995 | Mazda | 626 | DX Sedan 4-Door | 2.0L 1991CC l4 GAS DOHC Naturally Aspirated |
| 1995 | Mazda | 626 | ES Sedan 4-Door | 2.5L 2497CC V6 GAS DOHC Naturally Aspirated |
| 1995 | Mazda | 626 | LX Sedan 4-Door | 2.0L 1991CC l4 GAS DOHC Naturally Aspirated |
| 1995 | Mazda | 626 | LX Sedan 4-Door | 2.5L 2497CC V6 GAS DOHC Naturally Aspirated |
| 1995 | Mazda | 929 | Base Sedan 4-Door | 3.0L 2954CC 180Cu. In. V6 GAS DOHC Naturally Aspirated |
| 1995 | Mazda | B2300 | Base Extended Cab Pickup 2-Door | 2.3L 140Cu. In. l4 GAS SOHC Naturally Aspirated |
| 1995 | Mazda | B2300 | Base Standard Cab Pickup 2-Door | 2.3L 140Cu. In. l4 GAS SOHC Naturally Aspirated |
| 1995 | Mazda | B2300 | SE Extended Cab Pickup 2-Door | 2.3L 140Cu. In. l4 GAS SOHC Naturally Aspirated |
| 1995 | Mazda | B2300 | SE Standard Cab Pickup 2-Door | 2.3L 140Cu. In. l4 GAS SOHC Naturally Aspirated |
| 1995 | Mazda | B3000 | Base Extended Cab Pickup 2-Door | 3.0L 2986CC 182Cu. In. V6 GAS OHV Naturally Aspirated |
| 1995 | Mazda | B3000 | SE Extended Cab Pickup 2-Door | 3.0L 2986CC 182Cu. In. V6 GAS OHV Naturally Aspirated |
| 1995 | Mazda | B3000 | SE Standard Cab Pickup 2-Door | 3.0L 2986CC 182Cu. In. V6 GAS OHV Naturally Aspirated |
| 1995 | Mazda | B4000 | LE Extended Cab Pickup 2-Door | 4.0L 4016CC V6 GAS OHV Naturally Aspirated |
| 1995 | Mazda | B4000 | SE Extended Cab Pickup 2-Door | 4.0L 4016CC V6 GAS OHV Naturally Aspirated |
| 1995 | Mazda | B4000 | SE Standard Cab Pickup 2-Door | 4.0L 4016CC V6 GAS OHV Naturally Aspirated |
| 1995 | Mazda | Miata | Base Convertible 2-Door | 1.8L 1839CC l4 GAS DOHC Naturally Aspirated |
| 1995 | Mazda | Miata | M Edition Convertible 2-Door | 1.8L 1839CC l4 GAS DOHC Naturally Aspirated |
| 1995 | Mazda | Millenia | Base Sedan 4-Door | 2.5L 2497CC V6 GAS DOHC Naturally Aspirated |
| 1995 | Mazda | Millenia | L Sedan 4-Door | 2.5L 2497CC V6 GAS DOHC Naturally Aspirated |
| 1995 | Mazda | Millenia | S Sedan 4-Door | 2.3L 2254CC V6 GAS DOHC Supercharged |
| 1995 | Mazda | MPV | L Standard Passenger Van 3-Door | 3.0L 2954CC 180Cu. In. V6 GAS SOHC Naturally Aspirated |
| 1995 | Mazda | MPV | LX Standard Passenger Van 3-Door | 3.0L 2954CC 180Cu. In. V6 GAS SOHC Naturally Aspirated |
| 1995 | Mazda | MPV | LXE Standard Passenger Van 3-Door | 3.0L 2954CC 180Cu. In. V6 GAS SOHC Naturally Aspirated |
| 1995 | Mazda | MX-3 | Base Coupe 2-Door | 1.6L 1597CC l4 GAS DOHC Naturally Aspirated |
| 1995 | Mazda | MX-3 | Precedia Coupe 2-Door | 1.6L 1597CC 97Cu. In. l4 GAS Naturally Aspirated |
| 1995 | Mazda | MX-3 | Precedia Coupe 2-Door | 1.8L 1845CC V6 GAS DOHC Naturally Aspirated |
| 1995 | Mazda | MX-6 | Base Coupe 2-Door | 2.0L 1991CC l4 GAS DOHC Naturally Aspirated |
| 1995 | Mazda | MX-6 | LS Coupe 2-Door | 2.5L 2497CC V6 GAS DOHC Naturally Aspirated |
| 1995 | Mazda | Protege | DX Sedan 4-Door | 1.5L 1489CC l4 GAS DOHC Naturally Aspirated |
| 1995 | Mazda | Protege | ES Sedan 4-Door | 1.8L 1839CC l4 GAS DOHC Naturally Aspirated |
| 1995 | Mazda | Protege | LX Sedan 4-Door | 1.5L 1489CC l4 GAS DOHC Naturally Aspirated |
| 1995 | Mazda | RX-7 | Base Coupe 2-Door | 1.3L 1308CC R2 GAS Turbocharged |
| 1995 | Mazda | RX-7 | R2 Coupe 2-Door | 1.3L 1308CC R2 GAS Turbocharged |
| 1995 | Mazda | RX-7 | Touring Coupe 2-Door | 1.3L 1308CC R2 GAS Turbocharged |
| 1995 | Mitsubishi | 3000GT | Base Coupe 2-Door | 3.0L 2972CC 181Cu. In. V6 GAS DOHC Naturally Aspirated |
| 1995 | Mitsubishi | 3000GT | SL Coupe 2-Door | 3.0L 2972CC 181Cu. In. V6 GAS DOHC Naturally Aspirated |
| 1995 | Mitsubishi | 3000GT | Spyder SL Convertible 2-Door | 3.0L 2972CC 181Cu. In. V6 GAS DOHC Naturally Aspirated |
| 1995 | Mitsubishi | 3000GT | Spyder VR-4 Convertible 2-Door | 3.0L 2972CC 181Cu. In. V6 GAS DOHC Turbocharged |
| 1995 | Mitsubishi | 3000GT | VR-4 Coupe 2-Door | 3.0L 2972CC 181Cu. In. V6 GAS DOHC Turbocharged |
| 1995 | Mitsubishi | Diamante | ES Sedan 4-Door | 3.0L 2972CC 181Cu. In. V6 GAS SOHC Naturally Aspirated |
| 1995 | Mitsubishi | Diamante | ES Wagon 4-Door | 3.0L 2972CC 181Cu. In. V6 GAS SOHC Naturally Aspirated |
| 1995 | Mitsubishi | Diamante | LS Sedan 4-Door | 3.0L 2972CC 181Cu. In. V6 GAS DOHC Naturally Aspirated |
| 1995 | Mitsubishi | Eclipse | GS Hatchback 2-Door | 2.0L 1997CC 122Cu. In. l4 GAS DOHC Naturally Aspirated |
| 1995 | Mitsubishi | Eclipse | GST Hatchback 2-Door | 2.0L 1997CC 122Cu. In. l4 GAS DOHC Turbocharged |
| 1995 | Mitsubishi | Eclipse | GSX Hatchback 2-Door | 2.0L 1997CC 122Cu. In. l4 GAS DOHC Turbocharged |
| 1995 | Mitsubishi | Eclipse | RS Hatchback 2-Door | 2.0L 1997CC 122Cu. In. l4 GAS DOHC Naturally Aspirated |
| 1995 | Mitsubishi | Expo | Base Wagon 4-Door | 2.4L 2351CC l4 GAS SOHC Naturally Aspirated |
| 1995 | Mitsubishi | Galant | ES Sedan 4-Door | 2.4L 2351CC l4 GAS SOHC Naturally Aspirated |
| 1995 | Mitsubishi | Galant | LS Sedan 4-Door | 2.4L 2351CC l4 GAS SOHC Naturally Aspirated |
| 1995 | Mitsubishi | Galant | S Sedan 4-Door | 2.4L 2351CC l4 GAS SOHC Naturally Aspirated |
| 1995 | Mitsubishi | Mighty Max | Base Standard Cab Pickup 2-Door | 2.4L 2351CC l4 GAS SOHC Naturally Aspirated |
| 1995 | Mitsubishi | Mirage | ES Coupe 2-Door | 1.5L 1468CC 90Cu. In. l4 GAS SOHC Naturally Aspirated |
| 1995 | Mitsubishi | Mirage | ES Coupe 2-Door | 1.8L 1834CC 112Cu. In. l4 GAS SOHC Naturally Aspirated |
| 1995 | Mitsubishi | Mirage | ES Sedan 4-Door | 1.5L 1468CC 90Cu. In. l4 GAS SOHC Naturally Aspirated |
| 1995 | Mitsubishi | Mirage | ES Sedan 4-Door | 1.8L 1834CC 112Cu. In. l4 GAS SOHC Naturally Aspirated |
| 1995 | Mitsubishi | Mirage | LS Coupe 2-Door | 1.8L 1834CC 112Cu. In. l4 GAS SOHC Naturally Aspirated |
| 1995 | Mitsubishi | Mirage | S Coupe 2-Door | 1.5L 1468CC 90Cu. In. l4 GAS SOHC Naturally Aspirated |
| 1995 | Mitsubishi | Mirage | S Sedan 4-Door | 1.5L 1468CC 90Cu. In. l4 GAS SOHC Naturally Aspirated |
| 1995 | Mitsubishi | Montero | LS Sport Utility 4-Door | 3.0L 2972CC 181Cu. In. V6 GAS SOHC Naturally Aspirated |
| 1995 | Mitsubishi | Montero | SR Sport Utility 4-Door | 3.5L 3497CC 215Cu. In. V6 GAS DOHC Naturally Aspirated |
| 1994 | Mazda | 323 | Base Hatchback 2-Door | 1.6L 1597CC l4 GAS SOHC Naturally Aspirated |
| 1994 | Mazda | 323 | Base Hatchback 2-Door | 1.8L 1839CC l4 GAS SOHC Naturally Aspirated |
| 1994 | Mazda | 323 | DX Hatchback 2-Door | 1.6L 1597CC 97Cu. In. l4 GAS Naturally Aspirated |
| 1994 | Mazda | 323 | DX Hatchback 2-Door | 1.8L 1839CC l4 GAS SOHC Naturally Aspirated |
| 1994 | Mazda | 626 | DX Sedan 4-Door | 2.0L 1991CC l4 GAS DOHC Naturally Aspirated |
| 1994 | Mazda | 626 | ES Sedan 4-Door | 2.5L 2497CC V6 GAS DOHC Naturally Aspirated |
| 1994 | Mazda | 626 | LX Sedan 4-Door | 2.0L 1991CC l4 GAS DOHC Naturally Aspirated |
| 1994 | Mazda | 626 | LX Sedan 4-Door | 2.5L 2497CC V6 GAS DOHC Naturally Aspirated |
| 1994 | Mazda | 929 | Base Sedan 4-Door | 3.0L 2954CC 180Cu. In. V6 GAS DOHC Naturally Aspirated |
| 1994 | Mazda | B2300 | Base Extended Cab Pickup 2-Door | 2.3L 140Cu. In. l4 GAS SOHC Naturally Aspirated |
| 1994 | Mazda | B2300 | Base Standard Cab Pickup 2-Door | 2.3L 140Cu. In. l4 GAS SOHC Naturally Aspirated |
| 1994 | Mazda | B2300 | SE Standard Cab Pickup 2-Door | 2.3L 140Cu. In. l4 GAS SOHC Naturally Aspirated |
| 1994 | Mazda | B3000 | Base Extended Cab Pickup 2-Door | 3.0L 2986CC 182Cu. In. V6 GAS OHV Naturally Aspirated |
| 1994 | Mazda | B3000 | Base Standard Cab Pickup 2-Door | 3.0L 2986CC 182Cu. In. V6 GAS OHV Naturally Aspirated |
| 1994 | Mazda | B3000 | SE Extended Cab Pickup 2-Door | 3.0L 2986CC 182Cu. In. V6 GAS OHV Naturally Aspirated |
| 1994 | Mazda | B3000 | SE Standard Cab Pickup 2-Door | 3.0L 2986CC 182Cu. In. V6 GAS OHV Naturally Aspirated |
| 1994 | Mazda | B4000 | LE Extended Cab Pickup 2-Door | 4.0L 4016CC V6 GAS OHV Naturally Aspirated |
| 1994 | Mazda | B4000 | SE Extended Cab Pickup 2-Door | 4.0L 4016CC V6 GAS OHV Naturally Aspirated |
| 1994 | Mazda | B4000 | SE Standard Cab Pickup 2-Door | 4.0L 4016CC V6 GAS OHV Naturally Aspirated |
| 1994 | Mazda | Miata | Base Convertible 2-Door | 1.8L 1839CC l4 GAS DOHC Naturally Aspirated |
| 1994 | Mazda | Miata | M Edition Convertible 2-Door | 1.8L 1839CC l4 GAS DOHC Naturally Aspirated |
| 1994 | Mazda | MPV | Passenger Standard Passenger Van 3-Door | 2.6L 2606CC l4 GAS SOHC Naturally Aspirated |
| 1994 | Mazda | MPV | Passenger Standard Passenger Van 3-Door | 3.0L 2954CC 180Cu. In. V6 GAS SOHC Naturally Aspirated |
| 1994 | Mazda | MX-3 | Base Coupe 2-Door | 1.6L 1597CC l4 GAS DOHC Naturally Aspirated |
| 1994 | Mazda | MX-3 | GS Coupe 2-Door | 1.8L 1845CC V6 GAS DOHC Naturally Aspirated |
| 1994 | Mazda | MX-6 | Base Coupe 2-Door | 2.0L 1991CC l4 GAS DOHC Naturally Aspirated |
| 1994 | Mazda | MX-6 | LS Coupe 2-Door | 2.5L 2497CC V6 GAS DOHC Naturally Aspirated |
| 1994 | Mazda | Navajo | DX Sport Utility 2-Door | 4.0L 4016CC V6 GAS OHV Naturally Aspirated |
| 1994 | Mazda | Navajo | LX Sport Utility 2-Door | 4.0L 4016CC V6 GAS OHV Naturally Aspirated |
| 1994 | Mazda | Protege | Base Sedan 4-Door | 1.8L 1839CC l4 GAS SOHC Naturally Aspirated |
| 1994 | Mazda | Protege | DX Sedan 4-Door | 1.8L 1839CC l4 GAS SOHC Naturally Aspirated |
| 1994 | Mazda | Protege | LX Sedan 4-Door | 1.8L 1839CC l4 GAS DOHC Naturally Aspirated |
| 1994 | Mazda | RX-7 | Base Coupe 2-Door | 1.3L 1308CC R2 GAS Turbocharged |
| 1994 | Mazda | RX-7 | R2 Coupe 2-Door | 1.3L 1308CC R2 GAS Turbocharged |
| 1994 | Mazda | RX-7 | Touring Coupe 2-Door | 1.3L 1308CC R2 GAS Turbocharged |
| 1994 | Mitsubishi | 3000GT | Base Coupe 2-Door | 3.0L 2972CC 181Cu. In. V6 GAS DOHC Naturally Aspirated |
| 1994 | Mitsubishi | 3000GT | SL Coupe 2-Door | 3.0L 2972CC 181Cu. In. V6 GAS DOHC Naturally Aspirated |
| 1994 | Mitsubishi | 3000GT | VR-4 Coupe 2-Door | 3.0L 2972CC 181Cu. In. V6 GAS DOHC Turbocharged |
| 1994 | Mitsubishi | Diamante | ES Sedan 4-Door | 3.0L 2972CC 181Cu. In. V6 GAS SOHC Naturally Aspirated |
| 1994 | Mitsubishi | Diamante | ES Wagon 4-Door | 3.0L 2972CC 181Cu. In. V6 GAS SOHC Naturally Aspirated |
| 1994 | Mitsubishi | Diamante | LS Sedan 4-Door | 3.0L 2972CC 181Cu. In. V6 GAS DOHC Naturally Aspirated |
| 1994 | Mitsubishi | Eclipse | Base Hatchback 2-Door | 1.8L 1755CC 107Cu. In. l4 GAS SOHC Naturally Aspirated |
| 1994 | Mitsubishi | Eclipse | GS Hatchback 2-Door | 1.8L 1755CC 107Cu. In. l4 GAS SOHC Naturally Aspirated |
| 1994 | Mitsubishi | Eclipse | GS Hatchback 2-Door | 2.0L 1997CC 122Cu. In. l4 GAS DOHC Naturally Aspirated |
| 1994 | Mitsubishi | Eclipse | GS Hatchback 2-Door | 2.0L 1997CC 122Cu. In. l4 GAS DOHC Turbocharged |
| 1994 | Mitsubishi | Eclipse | GST Hatchback 2-Door | 2.0L 1997CC 122Cu. In. l4 GAS DOHC Turbocharged |
| 1994 | Mitsubishi | Eclipse | GSX Hatchback 2-Door | 2.0L 1997CC 122Cu. In. l4 GAS DOHC Turbocharged |
| 1994 | Mitsubishi | Expo | Base Wagon 4-Door | 2.4L 2351CC l4 GAS SOHC Naturally Aspirated |
| 1994 | Mitsubishi | Expo LRV | Base Wagon 2-Door | 1.8L 1834CC 112Cu. In. l4 GAS SOHC Naturally Aspirated |
| 1994 | Mitsubishi | Expo LRV | Base Wagon 2-Door | 2.4L 2351CC l4 GAS SOHC Naturally Aspirated |
| 1994 | Mitsubishi | Expo LRV | Sport Wagon 2-Door | 2.4L 2351CC l4 GAS SOHC Naturally Aspirated |
| 1994 | Mitsubishi | Galant | ES Sedan 4-Door | 2.4L 2351CC l4 GAS SOHC Naturally Aspirated |
| 1994 | Mitsubishi | Galant | LS Sedan 4-Door | 2.4L 2351CC l4 GAS SOHC Naturally Aspirated |
| 1994 | Mitsubishi | Galant | S Sedan 4-Door | 2.4L 2351CC l4 GAS SOHC Naturally Aspirated |
| 1994 | Mitsubishi | Mighty Max | Base Extended Cab Pickup 2-Door | 2.4L 2351CC l4 GAS SOHC Naturally Aspirated |
| 1994 | Mitsubishi | Mighty Max | Base Extended Cab Pickup 2-Door | 3.0L 2972CC 181Cu. In. V6 GAS SOHC Naturally Aspirated |
| 1994 | Mitsubishi | Mighty Max | Base Standard Cab Pickup 2-Door | 2.4L 2351CC l4 GAS SOHC Naturally Aspirated |
| 1994 | Mitsubishi | Mighty Max | Base Standard Cab Pickup 2-Door | 3.0L 2972CC 181Cu. In. V6 GAS SOHC Naturally Aspirated |
| 1994 | Mitsubishi | Mirage | ES Coupe 2-Door | 1.5L 1468CC 90Cu. In. l4 GAS SOHC Naturally Aspirated |
| 1994 | Mitsubishi | Mirage | ES Coupe 2-Door | 1.8L 1834CC 112Cu. In. l4 GAS SOHC Naturally Aspirated |
| 1994 | Mitsubishi | Mirage | ES Sedan 4-Door | 1.5L 1468CC 90Cu. In. l4 GAS SOHC Naturally Aspirated |
| 1994 | Mitsubishi | Mirage | ES Sedan 4-Door | 1.8L 1834CC 112Cu. In. l4 GAS SOHC Naturally Aspirated |
| 1994 | Mitsubishi | Mirage | LS Coupe 2-Door | 1.8L 1834CC 112Cu. In. l4 GAS SOHC Naturally Aspirated |
| 1994 | Mitsubishi | Mirage | LS Sedan 4-Door | 1.8L 1834CC 112Cu. In. l4 GAS SOHC Naturally Aspirated |
| 1994 | Mitsubishi | Mirage | S Coupe 2-Door | 1.5L 1468CC 90Cu. In. l4 GAS SOHC Naturally Aspirated |
| 1994 | Mitsubishi | Mirage | S Sedan 4-Door | 1.5L 1468CC 90Cu. In. l4 GAS SOHC Naturally Aspirated |
| 1994 | Mitsubishi | Montero | LS Sport Utility 4-Door | 3.0L 2972CC 181Cu. In. V6 GAS SOHC Naturally Aspirated |
| 1994 | Mitsubishi | Montero | SR Sport Utility 4-Door | 3.5L 3497CC 215Cu. In. V6 GAS DOHC Naturally Aspirated |
| 1994 | Mitsubishi | Precis | Base Hatchback 2-Door | 1.5L 1468CC 90Cu. In. l4 GAS SOHC Naturally Aspirated |
| 1993 | Mazda | 323 | Base Hatchback 2-Door | 1.6L 1597CC l4 GAS SOHC Naturally Aspirated |
| 1993 | Mazda | 323 | Base Hatchback 2-Door | 1.8L 1839CC l4 GAS SOHC Naturally Aspirated |
| 1993 | Mazda | 323 | DX Hatchback 2-Door | 1.6L 1597CC l4 GAS SOHC Naturally Aspirated |
| 1993 | Mazda | 323 | DX Hatchback 2-Door | 1.8L 1839CC l4 GAS SOHC Naturally Aspirated |
| 1993 | Mazda | 323 | SE Hatchback 2-Door | 1.6L 1597CC l4 GAS SOHC Naturally Aspirated |
| 1993 | Mazda | 323 | SE Hatchback 2-Door | 1.8L 1839CC l4 GAS SOHC Naturally Aspirated |
| 1993 | Mazda | 626 | DX Sedan 4-Door | 2.0L 1991CC l4 GAS DOHC Naturally Aspirated |
| 1993 | Mazda | 626 | ES Sedan 4-Door | 2.5L 2497CC V6 GAS DOHC Naturally Aspirated |
| 1993 | Mazda | 626 | LX Sedan 4-Door | 2.0L 1991CC l4 GAS DOHC Naturally Aspirated |
| 1993 | Mazda | 929 | Base Sedan 4-Door | 3.0L 2954CC 180Cu. In. V6 GAS DOHC Naturally Aspirated |
| 1993 | Mazda | B2200 | Base Extended Cab Pickup 2-Door | 2.2L 2184CC l4 GAS SOHC Naturally Aspirated |
| 1993 | Mazda | B2200 | Base Standard Cab Pickup 2-Door | 2.2L 2184CC l4 GAS SOHC Naturally Aspirated |
| 1993 | Mazda | B2200 | LE-5 Extended Cab Pickup 2-Door | 2.2L 2184CC l4 GAS SOHC Naturally Aspirated |
| 1993 | Mazda | B2200 | LE-5 Standard Cab Pickup 2-Door | 2.2L 2184CC l4 GAS SOHC Naturally Aspirated |
| 1993 | Mazda | B2200 | SE-5 Extended Cab Pickup 2-Door | 2.2L 2184CC l4 GAS SOHC Naturally Aspirated |
| 1993 | Mazda | B2200 | SE-5 Standard Cab Pickup 2-Door | 2.2L 2184CC l4 GAS SOHC Naturally Aspirated |
| 1993 | Mazda | B2600 | Base Standard Cab Pickup 2-Door | 2.6L 2606CC l4 GAS SOHC Naturally Aspirated |
| 1993 | Mazda | B2600 | LE-5 Extended Cab Pickup 2-Door | 2.6L 2606CC l4 GAS SOHC Naturally Aspirated |
| 1993 | Mazda | B2600 | LE-5 Standard Cab Pickup 2-Door | 2.6L 2606CC l4 GAS SOHC Naturally Aspirated |
| 1993 | Mazda | B2600 | SE-5 Extended Cab Pickup 2-Door | 2.6L 2606CC l4 GAS SOHC Naturally Aspirated |
| 1993 | Mazda | B2600 | SE-5 Standard Cab Pickup 2-Door | 2.6L 2606CC l4 GAS SOHC Naturally Aspirated |
| 1993 | Mazda | Miata | Base Convertible 2-Door | 1.6L 1597CC l4 GAS DOHC Naturally Aspirated |
| 1993 | Mazda | Miata | LE Convertible 2-Door | 1.6L 1597CC l4 GAS DOHC Naturally Aspirated |
| 1993 | Mazda | MPV | Passenger Standard Passenger Van 3-Door | 2.6L 2606CC l4 GAS SOHC Naturally Aspirated |
| 1993 | Mazda | MPV | Passenger Standard Passenger Van 3-Door | 3.0L 2954CC 180Cu. In. V6 GAS SOHC Naturally Aspirated |
| 1993 | Mazda | MX-3 | Base Coupe 2-Door | 1.6L 1597CC l4 GAS SOHC Naturally Aspirated |
| 1993 | Mazda | MX-3 | Base Coupe 2-Door | 1.8L 1845CC V6 GAS Naturally Aspirated |
| 1993 | Mazda | MX-3 | GS Coupe 2-Door | 1.8L 1845CC V6 GAS DOHC Naturally Aspirated |
| 1993 | Mazda | MX-3 | SE Coupe 2-Door | 1.8L 1845CC V6 GAS DOHC Naturally Aspirated |
| 1993 | Mazda | MX-6 | Base Coupe 2-Door | 2.0L 1991CC l4 GAS DOHC Naturally Aspirated |
| 1993 | Mazda | MX-6 | LS Coupe 2-Door | 2.5L 2497CC V6 GAS DOHC Naturally Aspirated |
| 1993 | Mazda | Navajo | DX Sport Utility 2-Door | 4.0L 4016CC V6 GAS OHV Naturally Aspirated |
| 1993 | Mazda | Navajo | LX Sport Utility 2-Door | 4.0L 4016CC V6 GAS OHV Naturally Aspirated |
| 1993 | Mazda | Protege | DX Sedan 4-Door | 1.8L 1839CC l4 GAS SOHC Naturally Aspirated |
| 1993 | Mazda | Protege | LX Sedan 4-Door | 1.8L 1839CC l4 GAS DOHC Naturally Aspirated |
| 1993 | Mazda | RX-7 | Base Coupe 2-Door | 1.3L 1308CC R2 GAS Turbocharged |
| 1993 | Mazda | RX-7 | R1 Coupe 2-Door | 1.3L 1308CC R2 GAS Turbocharged |
| 1993 | Mazda | RX-7 | Touring Coupe 2-Door | 1.3L 1308CC R2 GAS Turbocharged |
| 1993 | Mitsubishi | 3000GT | Base Coupe 2-Door | 3.0L 2972CC 181Cu. In. V6 GAS DOHC Naturally Aspirated |
| 1993 | Mitsubishi | 3000GT | SL Coupe 2-Door | 3.0L 2972CC 181Cu. In. V6 GAS DOHC Naturally Aspirated |
| 1993 | Mitsubishi | 3000GT | VR-4 Coupe 2-Door | 3.0L 2972CC 181Cu. In. V6 GAS DOHC Turbocharged |
| 1993 | Mitsubishi | Diamante | ES Sedan 4-Door | 3.0L 2972CC 181Cu. In. V6 GAS SOHC Naturally Aspirated |
| 1993 | Mitsubishi | Diamante | ES Wagon 4-Door | 3.0L 2972CC 181Cu. In. V6 GAS SOHC Naturally Aspirated |
| 1993 | Mitsubishi | Diamante | LS Sedan 4-Door | 3.0L 2972CC 181Cu. In. V6 GAS DOHC Naturally Aspirated |
| 1993 | Mitsubishi | Eclipse | Base Hatchback 2-Door | 1.8L 1755CC 107Cu. In. l4 GAS SOHC Naturally Aspirated |
| 1993 | Mitsubishi | Eclipse | GS Hatchback 2-Door | 1.8L 1755CC 107Cu. In. l4 GAS SOHC Naturally Aspirated |
| 1993 | Mitsubishi | Eclipse | GS Hatchback 2-Door | 2.0L 1997CC 122Cu. In. l4 GAS DOHC Naturally Aspirated |
| 1993 | Mitsubishi | Eclipse | GS Hatchback 2-Door | 2.0L 1997CC 122Cu. In. l4 GAS DOHC Turbocharged |
| 1993 | Mitsubishi | Eclipse | GST Hatchback 2-Door | 2.0L 1997CC 122Cu. In. l4 GAS DOHC Turbocharged |
| 1993 | Mitsubishi | Eclipse | GSX Hatchback 2-Door | 2.0L 1997CC 122Cu. In. l4 GAS DOHC Turbocharged |
| 1993 | Mitsubishi | Expo | Base Wagon 4-Door | 2.4L 2351CC l4 GAS SOHC Naturally Aspirated |
| 1993 | Mitsubishi | Expo | SP Wagon 4-Door | 2.4L 2351CC l4 GAS SOHC Naturally Aspirated |
| 1993 | Mitsubishi | Expo LRV | Base Wagon 2-Door | 1.8L 1834CC 112Cu. In. l4 GAS SOHC Naturally Aspirated |
| 1993 | Mitsubishi | Expo LRV | Base Wagon 2-Door | 2.4L 2351CC l4 GAS SOHC Naturally Aspirated |
| 1993 | Mitsubishi | Expo LRV | Sport Wagon 2-Door | 2.4L 2351CC l4 GAS SOHC Naturally Aspirated |
| 1993 | Mitsubishi | Galant | ES Sedan 4-Door | 2.0L 1997CC 122Cu. In. l4 GAS SOHC Naturally Aspirated |
| 1993 | Mitsubishi | Galant | LS Sedan 4-Door | 2.0L 1997CC 122Cu. In. l4 GAS SOHC Naturally Aspirated |
| 1993 | Mitsubishi | Galant | S Sedan 4-Door | 2.0L 1997CC 122Cu. In. l4 GAS SOHC Naturally Aspirated |
| 1993 | Mitsubishi | Mighty Max | Base Extended Cab Pickup 2-Door | 2.4L 2351CC l4 GAS SOHC Naturally Aspirated |
| 1993 | Mitsubishi | Mighty Max | Base Extended Cab Pickup 2-Door | 3.0L 2972CC 181Cu. In. V6 GAS SOHC Naturally Aspirated |
| 1993 | Mitsubishi | Mighty Max | Base Standard Cab Pickup 2-Door | 2.4L 2351CC l4 GAS SOHC Naturally Aspirated |
| 1993 | Mitsubishi | Mighty Max | Base Standard Cab Pickup 2-Door | 3.0L 2972CC 181Cu. In. V6 GAS SOHC Naturally Aspirated |
| 1993 | Mitsubishi | Mirage | ES Coupe 2-Door | 1.5L 1468CC 90Cu. In. l4 GAS SOHC Naturally Aspirated |
| 1993 | Mitsubishi | Mirage | ES Coupe 2-Door | 1.8L 1834CC 112Cu. In. l4 GAS SOHC Naturally Aspirated |
| 1993 | Mitsubishi | Mirage | ES Sedan 4-Door | 1.5L 1468CC 90Cu. In. l4 GAS SOHC Naturally Aspirated |
| 1993 | Mitsubishi | Mirage | ES Sedan 4-Door | 1.8L 1834CC 112Cu. In. l4 GAS SOHC Naturally Aspirated |
| 1993 | Mitsubishi | Mirage | LS Coupe 2-Door | 1.5L 1468CC 90Cu. In. l4 GAS SOHC Naturally Aspirated |
| 1993 | Mitsubishi | Mirage | LS Coupe 2-Door | 1.8L 1834CC 112Cu. In. l4 GAS SOHC Naturally Aspirated |
| 1993 | Mitsubishi | Mirage | LS Sedan 4-Door | 1.5L 1468CC 90Cu. In. l4 GAS SOHC Naturally Aspirated |
| 1993 | Mitsubishi | Mirage | LS Sedan 4-Door | 1.8L 1834CC 112Cu. In. l4 GAS SOHC Naturally Aspirated |
| 1993 | Mitsubishi | Mirage | S Coupe 2-Door | 1.5L 1468CC 90Cu. In. l4 GAS SOHC Naturally Aspirated |
| 1993 | Mitsubishi | Mirage | S Sedan 4-Door | 1.5L 1468CC 90Cu. In. l4 GAS SOHC Naturally Aspirated |
| 1993 | Mitsubishi | Montero | Base Sport Utility 4-Door | 3.0L 2972CC 181Cu. In. V6 GAS SOHC Naturally Aspirated |
| 1993 | Mitsubishi | Montero | LS Sport Utility 4-Door | 3.0L 2972CC 181Cu. In. V6 GAS SOHC Naturally Aspirated |
| 1993 | Mitsubishi | Montero | RS Sport Utility 4-Door | 3.0L 2972CC 181Cu. In. V6 GAS SOHC Naturally Aspirated |
| 1993 | Mitsubishi | Montero | SR Sport Utility 4-Door | 3.0L 2972CC 181Cu. In. V6 GAS SOHC Naturally Aspirated |
| 1993 | Mitsubishi | Precis | Base Hatchback 2-Door | 1.5L 1468CC 90Cu. In. l4 GAS SOHC Naturally Aspirated |
| 1992 | Mazda | 323 | Base Hatchback 2-Door | 1.6L 1597CC l4 GAS SOHC Naturally Aspirated |
| 1992 | Mazda | 323 | DX Hatchback 2-Door | 1.6L 1597CC 97Cu. In. l4 GAS Naturally Aspirated |
| 1992 | Mazda | 323 | SE Hatchback 2-Door | 1.6L 1597CC l4 GAS SOHC Naturally Aspirated |
| 1992 | Mazda | 626 | DX Sedan 4-Door | 2.2L 2184CC l4 GAS SOHC Naturally Aspirated |
| 1992 | Mazda | 626 | LX Sedan 4-Door | 2.2L 2184CC l4 GAS SOHC Naturally Aspirated |
| 1992 | Mazda | 929 | Base Sedan 4-Door | 3.0L 2954CC 180Cu. In. V6 GAS DOHC Naturally Aspirated |
| 1992 | Mazda | B2200 | Base Extended Cab Pickup 2-Door | 2.2L 2184CC l4 GAS SOHC Naturally Aspirated |
| 1992 | Mazda | B2200 | Base Standard Cab Pickup 2-Door | 2.2L 2184CC l4 GAS SOHC Naturally Aspirated |
| 1992 | Mazda | B2200 | LE-5 Extended Cab Pickup 2-Door | 2.2L 2184CC l4 GAS SOHC Naturally Aspirated |
| 1992 | Mazda | B2200 | LE-5 Standard Cab Pickup 2-Door | 2.2L 2184CC l4 GAS SOHC Naturally Aspirated |
| 1992 | Mazda | B2200 | SE-5 Extended Cab Pickup 2-Door | 2.2L 2184CC l4 GAS SOHC Naturally Aspirated |
| 1992 | Mazda | B2200 | SE-5 Standard Cab Pickup 2-Door | 2.2L 2184CC l4 GAS SOHC Naturally Aspirated |
| 1992 | Mazda | B2600 | Base Standard Cab Pickup 2-Door | 2.6L 2606CC l4 GAS SOHC Naturally Aspirated |
| 1992 | Mazda | B2600 | LE-5 Extended Cab Pickup 2-Door | 2.6L 2606CC l4 GAS SOHC Naturally Aspirated |
| 1992 | Mazda | B2600 | LE-5 Standard Cab Pickup 2-Door | 2.6L 2606CC l4 GAS SOHC Naturally Aspirated |
| 1992 | Mazda | B2600 | SE-5 Extended Cab Pickup 2-Door | 2.6L 2606CC l4 GAS SOHC Naturally Aspirated |
| 1992 | Mazda | B2600 | SE-5 Standard Cab Pickup 2-Door | 2.6L 2606CC l4 GAS SOHC Naturally Aspirated |
| 1992 | Mazda | Miata | Base Convertible 2-Door | 1.6L 1597CC l4 GAS DOHC Naturally Aspirated |
| 1992 | Mazda | MPV | Cargo Standard Cargo Van 3-Door | 2.6L 2606CC l4 GAS SOHC Naturally Aspirated |
| 1992 | Mazda | MPV | Cargo Standard Cargo Van 3-Door | 3.0L 2954CC 180Cu. In. V6 GAS SOHC Naturally Aspirated |
| 1992 | Mazda | MPV | Passenger Standard Passenger Van 3-Door | 2.6L 2606CC l4 GAS SOHC Naturally Aspirated |
| 1992 | Mazda | MPV | Passenger Standard Passenger Van 3-Door | 3.0L 2954CC 180Cu. In. V6 GAS SOHC Naturally Aspirated |
| 1992 | Mazda | MX-3 | Base Coupe 2-Door | 1.6L 1597CC l4 GAS SOHC Naturally Aspirated |
| 1992 | Mazda | MX-3 | Base Coupe 2-Door | 1.8L 1845CC V6 GAS Naturally Aspirated |
| 1992 | Mazda | MX-3 | GS Coupe 2-Door | 1.8L 1845CC V6 GAS DOHC Naturally Aspirated |
| 1992 | Mazda | MX-6 | DX Coupe 2-Door | 2.2L 2184CC l4 GAS SOHC Naturally Aspirated |
| 1992 | Mazda | MX-6 | GT Coupe 2-Door | 2.2L 2184CC l4 GAS SOHC Turbocharged |
| 1992 | Mazda | MX-6 | LX Coupe 2-Door | 2.2L 2184CC l4 GAS SOHC Naturally Aspirated |
| 1992 | Mazda | Navajo | DX Sport Utility 2-Door | 4.0L 4016CC V6 GAS OHV Naturally Aspirated |
| 1992 | Mazda | Navajo | LX Sport Utility 2-Door | 4.0L 4016CC V6 GAS OHV Naturally Aspirated |
| 1992 | Mazda | Protege | DX Sedan 4-Door | 1.8L 1839CC l4 GAS SOHC Naturally Aspirated |
| 1992 | Mazda | Protege | LX Sedan 4-Door | 1.8L 1839CC l4 GAS DOHC Naturally Aspirated |
| 1992 | Mitsubishi | 3000GT | Base Coupe 2-Door | 3.0L 2972CC 181Cu. In. V6 GAS DOHC Naturally Aspirated |
| 1992 | Mitsubishi | 3000GT | SL Coupe 2-Door | 3.0L 2972CC 181Cu. In. V6 GAS DOHC Naturally Aspirated |
| 1992 | Mitsubishi | 3000GT | VR-4 Coupe 2-Door | 3.0L 2972CC 181Cu. In. V6 GAS DOHC Turbocharged |
| 1992 | Mitsubishi | Diamante | ES Sedan 4-Door | 3.0L 2972CC 181Cu. In. V6 GAS SOHC Naturally Aspirated |
| 1992 | Mitsubishi | Diamante | LS Sedan 4-Door | 3.0L 2972CC 181Cu. In. V6 GAS DOHC Naturally Aspirated |
| 1992 | Mitsubishi | Eclipse | Base Hatchback 2-Door | 1.8L 1755CC 107Cu. In. l4 GAS SOHC Naturally Aspirated |
| 1992 | Mitsubishi | Eclipse | GS Hatchback 2-Door | 1.8L 1755CC 107Cu. In. l4 GAS SOHC Naturally Aspirated |
| 1992 | Mitsubishi | Eclipse | GS Hatchback 2-Door | 2.0L 1997CC 122Cu. In. l4 GAS DOHC Naturally Aspirated |
| 1992 | Mitsubishi | Eclipse | GS Hatchback 2-Door | 2.0L 1997CC 122Cu. In. l4 GAS DOHC Turbocharged |
| 1992 | Mitsubishi | Eclipse | GST Hatchback 2-Door | 2.0L 1997CC 122Cu. In. l4 GAS DOHC Turbocharged |
| 1992 | Mitsubishi | Eclipse | GSX Hatchback 2-Door | 2.0L 1997CC 122Cu. In. l4 GAS DOHC Turbocharged |
| 1992 | Mitsubishi | Expo | Base Wagon 4-Door | 2.4L 2351CC l4 GAS SOHC Naturally Aspirated |
| 1992 | Mitsubishi | Expo | SP Wagon 4-Door | 2.4L 2351CC l4 GAS SOHC Naturally Aspirated |
| 1992 | Mitsubishi | Expo LRV | Base Wagon 2-Door | 1.8L 1834CC 112Cu. In. l4 GAS SOHC Naturally Aspirated |
| 1992 | Mitsubishi | Expo LRV | Sport Wagon 2-Door | 1.8L 1834CC 112Cu. In. l4 GAS SOHC Naturally Aspirated |
| 1992 | Mitsubishi | Galant | Base Sedan 4-Door | 2.0L 1997CC 122Cu. In. l4 GAS SOHC Naturally Aspirated |
| 1992 | Mitsubishi | Galant | GS Sedan 4-Door | 2.0L 1997CC 122Cu. In. l4 GAS DOHC Naturally Aspirated |
| 1992 | Mitsubishi | Galant | GSR Sedan 4-Door | 2.0L 1997CC 122Cu. In. l4 GAS DOHC Naturally Aspirated |
| 1992 | Mitsubishi | Galant | GSX Sedan 4-Door | 2.0L 1997CC 122Cu. In. l4 GAS DOHC Naturally Aspirated |
| 1992 | Mitsubishi | Galant | LS Sedan 4-Door | 2.0L 1997CC 122Cu. In. l4 GAS SOHC Naturally Aspirated |
| 1992 | Mitsubishi | Galant | VR-4 Sedan 4-Door | 2.0L 1997CC 122Cu. In. l4 GAS DOHC Turbocharged |
| 1992 | Mitsubishi | Mighty Max | 1 Ton Standard Cab Pickup 2-Door | 2.4L 2351CC l4 GAS SOHC Naturally Aspirated |
| 1992 | Mitsubishi | Mighty Max | Base Extended Cab Pickup 2-Door | 2.4L 2351CC l4 GAS SOHC Naturally Aspirated |
| 1992 | Mitsubishi | Mighty Max | Base Extended Cab Pickup 2-Door | 3.0L 2972CC 181Cu. In. V6 GAS SOHC Naturally Aspirated |
| 1992 | Mitsubishi | Mighty Max | Base Standard Cab Pickup 2-Door | 2.4L 2351CC l4 GAS SOHC Naturally Aspirated |
| 1992 | Mitsubishi | Mighty Max | Base Standard Cab Pickup 2-Door | 3.0L 2972CC 181Cu. In. V6 GAS SOHC Naturally Aspirated |
| 1992 | Mitsubishi | Mirage | Base Hatchback 2-Door | 1.5L 1468CC 90Cu. In. l4 GAS SOHC Naturally Aspirated |
| 1992 | Mitsubishi | Mirage | Base Sedan 4-Door | 1.5L 1468CC 90Cu. In. l4 GAS SOHC Naturally Aspirated |
| 1992 | Mitsubishi | Mirage | GS Sedan 4-Door | 1.6L 1597CC 98Cu. In. l4 GAS DOHC Naturally Aspirated |
| 1992 | Mitsubishi | Mirage | LS Hatchback 2-Door | 1.5L 1468CC 90Cu. In. l4 GAS SOHC Naturally Aspirated |
| 1992 | Mitsubishi | Mirage | LS Sedan 4-Door | 1.5L 1468CC 90Cu. In. l4 GAS SOHC Naturally Aspirated |
| 1992 | Mitsubishi | Mirage | SE Hatchback 2-Door | 1.5L 1468CC 90Cu. In. l4 GAS SOHC Naturally Aspirated |
| 1992 | Mitsubishi | Mirage | VL Hatchback 2-Door | 1.5L 1468CC 90Cu. In. l4 GAS SOHC Naturally Aspirated |
| 1992 | Mitsubishi | Montero | Base Sport Utility 4-Door | 3.0L 2972CC 181Cu. In. V6 GAS SOHC Naturally Aspirated |
| 1992 | Mitsubishi | Montero | LS Sport Utility 4-Door | 3.0L 2972CC 181Cu. In. V6 GAS SOHC Naturally Aspirated |
| 1992 | Mitsubishi | Montero | RS Sport Utility 4-Door | 3.0L 2972CC 181Cu. In. V6 GAS SOHC Naturally Aspirated |
| 1992 | Mitsubishi | Montero | SR Sport Utility 4-Door | 3.0L 2972CC 181Cu. In. V6 GAS SOHC Naturally Aspirated |
| 1992 | Mitsubishi | Precis | Base Hatchback 2-Door | 1.5L 1468CC 90Cu. In. l4 GAS SOHC Naturally Aspirated |
| 1991 | Mazda | 323 | Base Hatchback 2-Door | 1.6L 1597CC l4 GAS SOHC Naturally Aspirated |
| 1991 | Mazda | 323 | SE Hatchback 2-Door | 1.6L 1597CC l4 GAS SOHC Naturally Aspirated |
| 1991 | Mazda | 626 | DX Sedan 4-Door | 2.2L 2184CC l4 GAS SOHC Naturally Aspirated |
| 1991 | Mazda | 626 | GT Hatchback 4-Door | 2.2L 2184CC l4 GAS SOHC Turbocharged |
| 1991 | Mazda | 626 | LE Sedan 4-Door | 2.2L 2184CC l4 GAS SOHC Naturally Aspirated |
| 1991 | Mazda | 626 | LX Hatchback 4-Door | 2.2L 2184CC l4 GAS SOHC Naturally Aspirated |
| 1991 | Mazda | 626 | LX Sedan 4-Door | 2.2L 2184CC l4 GAS SOHC Naturally Aspirated |
| 1991 | Mazda | 929 | Base Sedan 4-Door | 3.0L 2954CC 180Cu. In. V6 GAS SOHC Naturally Aspirated |
| 1991 | Mazda | 929 | S Sedan 4-Door | 3.0L 2954CC 180Cu. In. V6 GAS DOHC Naturally Aspirated |
| 1991 | Mazda | B2200 | Base Extended Cab Pickup 2-Door | 2.2L 2184CC l4 GAS SOHC Naturally Aspirated |
| 1991 | Mazda | B2200 | Base Standard Cab Pickup 2-Door | 2.2L 2184CC l4 GAS SOHC Naturally Aspirated |
| 1991 | Mazda | B2200 | LE-5 Extended Cab Pickup 2-Door | 2.2L 2184CC l4 GAS SOHC Naturally Aspirated |
| 1991 | Mazda | B2200 | LE-5 Standard Cab Pickup 2-Door | 2.2L 2184CC l4 GAS SOHC Naturally Aspirated |
| 1991 | Mazda | B2200 | SE-5 Extended Cab Pickup 2-Door | 2.2L 2184CC l4 GAS SOHC Naturally Aspirated |
| 1991 | Mazda | B2200 | SE-5 Standard Cab Pickup 2-Door | 2.2L 2184CC l4 GAS SOHC Naturally Aspirated |
| 1991 | Mazda | B2600 | Base Extended Cab Pickup 2-Door | 2.6L 2606CC l4 GAS SOHC Naturally Aspirated |
| 1991 | Mazda | B2600 | Base Standard Cab Pickup 2-Door | 2.6L 2606CC l4 GAS SOHC Naturally Aspirated |
| 1991 | Mazda | B2600 | LE-5 Extended Cab Pickup 2-Door | 2.6L 2606CC l4 GAS SOHC Naturally Aspirated |
| 1991 | Mazda | B2600 | LE-5 Standard Cab Pickup 2-Door | 2.6L 2606CC l4 GAS SOHC Naturally Aspirated |
| 1991 | Mazda | B2600 | SE-5 Extended Cab Pickup 2-Door | 2.6L 2606CC l4 GAS SOHC Naturally Aspirated |
| 1991 | Mazda | B2600 | SE-5 Standard Cab Pickup 2-Door | 2.6L 2606CC l4 GAS SOHC Naturally Aspirated |
| 1991 | Mazda | Miata | Base Convertible 2-Door | 1.6L 1597CC l4 GAS DOHC Naturally Aspirated |
| 1991 | Mazda | Miata | SE Convertible 2-Door | 1.6L 1597CC l4 GAS DOHC Naturally Aspirated |
| 1991 | Mazda | MPV | Cargo Standard Cargo Van 3-Door | 2.6L 2606CC l4 GAS SOHC Naturally Aspirated |
| 1991 | Mazda | MPV | Cargo Standard Cargo Van 3-Door | 3.0L 2954CC 180Cu. In. V6 GAS SOHC Naturally Aspirated |
| 1991 | Mazda | MPV | Passenger Standard Passenger Van 3-Door | 2.6L 2606CC l4 GAS SOHC Naturally Aspirated |
| 1991 | Mazda | MPV | Passenger Standard Passenger Van 3-Door | 3.0L 2954CC 180Cu. In. V6 GAS SOHC Naturally Aspirated |
| 1991 | Mazda | MX-6 | DX Coupe 2-Door | 2.2L 2184CC l4 GAS SOHC Naturally Aspirated |
| 1991 | Mazda | MX-6 | GT Coupe 2-Door | 2.2L 2184CC l4 GAS SOHC Turbocharged |
| 1991 | Mazda | MX-6 | LE Coupe 2-Door | 2.2L 2184CC l4 GAS SOHC Naturally Aspirated |
| 1991 | Mazda | MX-6 | LX Coupe 2-Door | 2.2L 2184CC l4 GAS SOHC Naturally Aspirated |
| 1991 | Mazda | Navajo | LX Sport Utility 2-Door | 4.0L 4016CC V6 GAS OHV Naturally Aspirated |
| 1991 | Mazda | Protege | 4WD Sedan 4-Door | 1.8L 1839CC l4 GAS SOHC Naturally Aspirated |
| 1991 | Mazda | Protege | DX Sedan 4-Door | 1.8L 1839CC l4 GAS SOHC Naturally Aspirated |
| 1991 | Mazda | Protege | LX Sedan 4-Door | 1.8L 1839CC l4 GAS DOHC Naturally Aspirated |
| 1991 | Mazda | RX-7 | Base Coupe 2-Door | 1.3L 1308CC R2 GAS Naturally Aspirated |
| 1991 | Mazda | RX-7 | Convertible Convertible 2-Door | 1.3L 1308CC R2 GAS Naturally Aspirated |
| 1991 | Mazda | RX-7 | Turbo Coupe 2-Door | 1.3L 1308CC R2 GAS Turbocharged |
| 1991 | Mitsubishi | 3000GT | Base Coupe 2-Door | 3.0L 2972CC 181Cu. In. V6 GAS DOHC Naturally Aspirated |
| 1991 | Mitsubishi | 3000GT | SL Coupe 2-Door | 3.0L 2972CC 181Cu. In. V6 GAS DOHC Naturally Aspirated |
| 1991 | Mitsubishi | 3000GT | VR-4 Coupe 2-Door | 3.0L 2972CC 181Cu. In. V6 GAS DOHC Turbocharged |
| 1991 | Mitsubishi | Eclipse | Base Hatchback 2-Door | 1.8L 1755CC 107Cu. In. l4 GAS SOHC Naturally Aspirated |
| 1991 | Mitsubishi | Eclipse | GS Hatchback 2-Door | 1.8L 1755CC 107Cu. In. l4 GAS SOHC Naturally Aspirated |
| 1991 | Mitsubishi | Eclipse | GS Hatchback 2-Door | 2.0L 1997CC 122Cu. In. l4 GAS DOHC Naturally Aspirated |
| 1991 | Mitsubishi | Eclipse | GS Hatchback 2-Door | 2.0L 1997CC 122Cu. In. l4 GAS DOHC Turbocharged |
| 1991 | Mitsubishi | Eclipse | GST Hatchback 2-Door | 2.0L 1997CC 122Cu. In. l4 GAS DOHC Turbocharged |
| 1991 | Mitsubishi | Eclipse | GSX Hatchback 2-Door | 2.0L 1997CC 122Cu. In. l4 GAS DOHC Turbocharged |
| 1991 | Mitsubishi | Galant | Base Sedan 4-Door | 2.0L 1997CC 122Cu. In. l4 GAS SOHC Naturally Aspirated |
| 1991 | Mitsubishi | Galant | GS Sedan 4-Door | 2.0L 1997CC 122Cu. In. l4 GAS DOHC Naturally Aspirated |
| 1991 | Mitsubishi | Galant | GSR Sedan 4-Door | 2.0L 1997CC 122Cu. In. l4 GAS DOHC Naturally Aspirated |
| 1991 | Mitsubishi | Galant | GSX Sedan 4-Door | 2.0L 1997CC 122Cu. In. l4 GAS DOHC Naturally Aspirated |
| 1991 | Mitsubishi | Galant | LS Sedan 4-Door | 2.0L 1997CC 122Cu. In. l4 GAS SOHC Naturally Aspirated |
| 1991 | Mitsubishi | Galant | VR-4 Sedan 4-Door | 2.0L 1997CC 122Cu. In. l4 GAS DOHC Turbocharged |
| 1991 | Mitsubishi | Mighty Max | 1 Ton Standard Cab Pickup 2-Door | 2.4L 2351CC l4 GAS SOHC Naturally Aspirated |
| 1991 | Mitsubishi | Mighty Max | 1 Ton Standard Cab Pickup 2-Door | 3.0L 2972CC 181Cu. In. V6 GAS SOHC Naturally Aspirated |
| 1991 | Mitsubishi | Mighty Max | Base Extended Cab Pickup 2-Door | 2.4L 2351CC l4 GAS SOHC Naturally Aspirated |
| 1991 | Mitsubishi | Mighty Max | Base Extended Cab Pickup 2-Door | 3.0L 2972CC 181Cu. In. V6 GAS SOHC Naturally Aspirated |
| 1991 | Mitsubishi | Mighty Max | Base Standard Cab Pickup 2-Door | 2.4L 2351CC l4 GAS SOHC Naturally Aspirated |
| 1991 | Mitsubishi | Mighty Max | Base Standard Cab Pickup 2-Door | 3.0L 2972CC 181Cu. In. V6 GAS SOHC Naturally Aspirated |
| 1991 | Mitsubishi | Mirage | Base Hatchback 2-Door | 1.5L 1468CC 90Cu. In. l4 GAS SOHC Naturally Aspirated |
| 1991 | Mitsubishi | Mirage | Base Sedan 4-Door | 1.5L 1468CC 90Cu. In. l4 GAS SOHC Naturally Aspirated |
| 1991 | Mitsubishi | Mirage | GS Sedan 4-Door | 1.6L 1597CC 98Cu. In. l4 GAS DOHC Naturally Aspirated |
| 1991 | Mitsubishi | Mirage | LS Hatchback 2-Door | 1.5L 1468CC 90Cu. In. l4 GAS SOHC Naturally Aspirated |
| 1991 | Mitsubishi | Mirage | LS Sedan 4-Door | 1.5L 1468CC 90Cu. In. l4 GAS SOHC Naturally Aspirated |
| 1991 | Mitsubishi | Mirage | SE Hatchback 2-Door | 1.5L 1468CC 90Cu. In. l4 GAS SOHC Naturally Aspirated |
| 1991 | Mitsubishi | Mirage | VL Hatchback 2-Door | 1.5L 1468CC 90Cu. In. l4 GAS SOHC Naturally Aspirated |
| 1991 | Mitsubishi | Montero | Base Sport Utility 4-Door | 3.0L 2972CC 181Cu. In. V6 GAS SOHC Naturally Aspirated |
| 1991 | Mitsubishi | Montero | LS Sport Utility 4-Door | 3.0L 2972CC 181Cu. In. V6 GAS SOHC Naturally Aspirated |
| 1991 | Mitsubishi | Montero | RS Sport Utility 4-Door | 3.0L 2972CC 181Cu. In. V6 GAS SOHC Naturally Aspirated |
| 1991 | Mitsubishi | Precis | Base Hatchback 2-Door | 1.5L 1468CC 90Cu. In. l4 GAS SOHC Naturally Aspirated |
| 1991 | Mitsubishi | Precis | RS Hatchback 2-Door | 1.5L 1468CC 90Cu. In. l4 GAS SOHC Naturally Aspirated |
| 1990 | Mazda | 323 | Base Hatchback 2-Door | 1.6L 1597CC l4 GAS SOHC Naturally Aspirated |
| 1990 | Mazda | 323 | SE Hatchback 2-Door | 1.6L 1597CC l4 GAS SOHC Naturally Aspirated |
| 1990 | Mazda | 626 | DX Sedan 4-Door | 2.2L 2184CC l4 GAS SOHC Naturally Aspirated |
| 1990 | Mazda | 626 | GT Hatchback 4-Door | 2.2L 2184CC l4 GAS SOHC Turbocharged |
| 1990 | Mazda | 626 | LX Hatchback 4-Door | 2.2L 2184CC l4 GAS SOHC Naturally Aspirated |
| 1990 | Mazda | 626 | LX Sedan 4-Door | 2.2L 2184CC l4 GAS SOHC Naturally Aspirated |
| 1990 | Mazda | 929 | Base Sedan 4-Door | 3.0L 2954CC 180Cu. In. V6 GAS SOHC Naturally Aspirated |
| 1990 | Mazda | 929 | S Sedan 4-Door | 3.0L 2954CC 180Cu. In. V6 GAS DOHC Naturally Aspirated |
| 1990 | Mazda | B2200 | Base Extended Cab Pickup 2-Door | 2.2L 2184CC l4 GAS SOHC Naturally Aspirated |
| 1990 | Mazda | B2200 | Base Standard Cab Pickup 2-Door | 2.2L 2184CC l4 GAS SOHC Naturally Aspirated |
| 1990 | Mazda | B2200 | LE-5 Extended Cab Pickup 2-Door | 2.2L 2184CC l4 GAS SOHC Naturally Aspirated |
| 1990 | Mazda | B2200 | LE-5 Standard Cab Pickup 2-Door | 2.2L 2184CC l4 GAS SOHC Naturally Aspirated |
| 1990 | Mazda | B2200 | SE-5 Extended Cab Pickup 2-Door | 2.2L 2184CC l4 GAS SOHC Naturally Aspirated |
| 1990 | Mazda | B2200 | SE-5 Standard Cab Pickup 2-Door | 2.2L 2184CC l4 GAS SOHC Naturally Aspirated |
| 1990 | Mazda | B2600 | Base Standard Cab Pickup 2-Door | 2.6L 2606CC l4 GAS SOHC Naturally Aspirated |
| 1990 | Mazda | B2600 | LE-5 Extended Cab Pickup 2-Door | 2.6L 2606CC l4 GAS SOHC Naturally Aspirated |
| 1990 | Mazda | B2600 | LE-5 Standard Cab Pickup 2-Door | 2.6L 2606CC l4 GAS SOHC Naturally Aspirated |
| 1990 | Mazda | B2600 | SE-5 Extended Cab Pickup 2-Door | 2.6L 2606CC l4 GAS SOHC Naturally Aspirated |
| 1990 | Mazda | B2600 | SE-5 Standard Cab Pickup 2-Door | 2.6L 2606CC l4 GAS SOHC Naturally Aspirated |
| 1990 | Mazda | Miata | Base Convertible 2-Door | 1.6L 1597CC l4 GAS DOHC Naturally Aspirated |
| 1990 | Mazda | MPV | Cargo Standard Cargo Van 3-Door | 2.6L 2606CC l4 GAS SOHC Naturally Aspirated |
| 1990 | Mazda | MPV | Cargo Standard Cargo Van 3-Door | 3.0L 2954CC 180Cu. In. V6 GAS SOHC Naturally Aspirated |
| 1990 | Mazda | MPV | Passenger Standard Passenger Van 3-Door | 2.6L 2606CC l4 GAS SOHC Naturally Aspirated |
| 1990 | Mazda | MPV | Passenger Standard Passenger Van 3-Door | 3.0L 2954CC 180Cu. In. V6 GAS SOHC Naturally Aspirated |
| 1990 | Mazda | MX-6 | DX Coupe 2-Door | 2.2L 2184CC l4 GAS SOHC Naturally Aspirated |
| 1990 | Mazda | MX-6 | GT 4WS Coupe 2-Door | 2.2L 2184CC l4 GAS SOHC Turbocharged |
| 1990 | Mazda | MX-6 | GT Coupe 2-Door | 2.2L 2184CC l4 GAS SOHC Turbocharged |
| 1990 | Mazda | MX-6 | LX Coupe 2-Door | 2.2L 2184CC l4 GAS SOHC Naturally Aspirated |
| 1990 | Mazda | Protege | 4WD Sedan 4-Door | 1.8L 1839CC l4 GAS SOHC Naturally Aspirated |
| 1990 | Mazda | Protege | LX Sedan 4-Door | 1.8L 1839CC l4 GAS DOHC Naturally Aspirated |
| 1990 | Mazda | Protege | SE Sedan 4-Door | 1.8L 1839CC l4 GAS SOHC Naturally Aspirated |
| 1990 | Mazda | RX-7 | Convertible Convertible 2-Door | 1.3L 1308CC R2 GAS Naturally Aspirated |
| 1990 | Mazda | RX-7 | GTU Coupe 2-Door | 1.3L 1308CC R2 GAS Naturally Aspirated |
| 1990 | Mazda | RX-7 | GTUs Coupe 2-Door | 1.3L 1308CC R2 GAS Naturally Aspirated |
| 1990 | Mazda | RX-7 | GXL 2+2 Coupe 2-Door | 1.3L 1308CC R2 GAS Naturally Aspirated |
| 1990 | Mazda | RX-7 | GXL Coupe 2-Door | 1.3L 1308CC R2 GAS Naturally Aspirated |
| 1990 | Mazda | RX-7 | Turbo Coupe 2-Door | 1.3L 1308CC R2 GAS Turbocharged |
| 1990 | Mitsubishi | Eclipse | Base Hatchback 2-Door | 1.8L 1755CC 107Cu. In. l4 GAS SOHC Naturally Aspirated |
| 1990 | Mitsubishi | Eclipse | GS Hatchback 2-Door | 1.8L 1755CC 107Cu. In. l4 GAS SOHC Naturally Aspirated |
| 1990 | Mitsubishi | Eclipse | GS Hatchback 2-Door | 2.0L 1997CC 122Cu. In. l4 GAS DOHC Naturally Aspirated |
| 1990 | Mitsubishi | Eclipse | GS Hatchback 2-Door | 2.0L 1997CC 122Cu. In. l4 GAS DOHC Turbocharged |
| 1990 | Mitsubishi | Eclipse | GST Hatchback 2-Door | 2.0L 1997CC 122Cu. In. l4 GAS DOHC Turbocharged |
| 1990 | Mitsubishi | Eclipse | GSX Hatchback 2-Door | 2.0L 1997CC 122Cu. In. l4 GAS DOHC Turbocharged |
| 1990 | Mitsubishi | Galant | Base Sedan 4-Door | 2.0L 1997CC 122Cu. In. l4 GAS SOHC Naturally Aspirated |
| 1990 | Mitsubishi | Galant | GS Sedan 4-Door | 2.0L 1997CC 122Cu. In. l4 GAS DOHC Naturally Aspirated |
| 1990 | Mitsubishi | Galant | GSX Sedan 4-Door | 2.0L 1997CC 122Cu. In. l4 GAS DOHC Naturally Aspirated |
| 1990 | Mitsubishi | Galant | LS Sedan 4-Door | 2.0L 1997CC 122Cu. In. l4 GAS SOHC Naturally Aspirated |
| 1990 | Mitsubishi | Mighty Max | 1 Ton Standard Cab Pickup 2-Door | 2.4L 2351CC l4 GAS SOHC Naturally Aspirated |
| 1990 | Mitsubishi | Mighty Max | 1 Ton Standard Cab Pickup 2-Door | 3.0L 2972CC 181Cu. In. V6 GAS SOHC Naturally Aspirated |
| 1990 | Mitsubishi | Mighty Max | Base Extended Cab Pickup 2-Door | 2.4L 2351CC l4 GAS SOHC Naturally Aspirated |
| 1990 | Mitsubishi | Mighty Max | Base Extended Cab Pickup 2-Door | 3.0L 2972CC 181Cu. In. V6 GAS SOHC Naturally Aspirated |
| 1990 | Mitsubishi | Mighty Max | Base Standard Cab Pickup 2-Door | 2.4L 2351CC l4 GAS SOHC Naturally Aspirated |
| 1990 | Mitsubishi | Mighty Max | Base Standard Cab Pickup 2-Door | 3.0L 2972CC 181Cu. In. V6 GAS SOHC Naturally Aspirated |
| 1990 | Mitsubishi | Mirage | Base Hatchback 2-Door | 1.5L 1468CC 90Cu. In. l4 GAS SOHC Naturally Aspirated |
| 1990 | Mitsubishi | Mirage | Base Sedan 4-Door | 1.5L 1468CC 90Cu. In. l4 GAS SOHC Naturally Aspirated |
| 1990 | Mitsubishi | Mirage | RS Hatchback 2-Door | 1.5L 1468CC 90Cu. In. l4 GAS SOHC Naturally Aspirated |
| 1990 | Mitsubishi | Mirage | RS Sedan 4-Door | 1.5L 1468CC 90Cu. In. l4 GAS SOHC Naturally Aspirated |
| 1990 | Mitsubishi | Mirage | VL Hatchback 2-Door | 1.5L 1468CC 90Cu. In. l4 GAS SOHC Naturally Aspirated |
| 1990 | Mitsubishi | Montero | Base Sport Utility 4-Door | 3.0L 2972CC 181Cu. In. V6 GAS SOHC Naturally Aspirated |
| 1990 | Mitsubishi | Montero | LS Sport Utility 4-Door | 3.0L 2972CC 181Cu. In. V6 GAS SOHC Naturally Aspirated |
| 1990 | Mitsubishi | Montero | RS Sport Utility 4-Door | 3.0L 2972CC 181Cu. In. V6 GAS SOHC Naturally Aspirated |
| 1990 | Mitsubishi | Montero | SP Sport Utility 2-Door | 3.0L 2972CC 181Cu. In. V6 GAS SOHC Naturally Aspirated |
| 1990 | Mitsubishi | Montero | Sport Sport Utility 2-Door | 3.0L 2972CC 181Cu. In. V6 GAS SOHC Naturally Aspirated |
| 1990 | Mitsubishi | Precis | Base Hatchback 2-Door | 1.5L 1468CC 90Cu. In. l4 GAS SOHC Naturally Aspirated |
| 1990 | Mitsubishi | Precis | RS Hatchback 2-Door | 1.5L 1468CC 90Cu. In. l4 GAS SOHC Naturally Aspirated |
| 1990 | Mitsubishi | Sigma | Base Sedan 4-Door | 3.0L 2972CC 181Cu. In. V6 GAS SOHC Naturally Aspirated |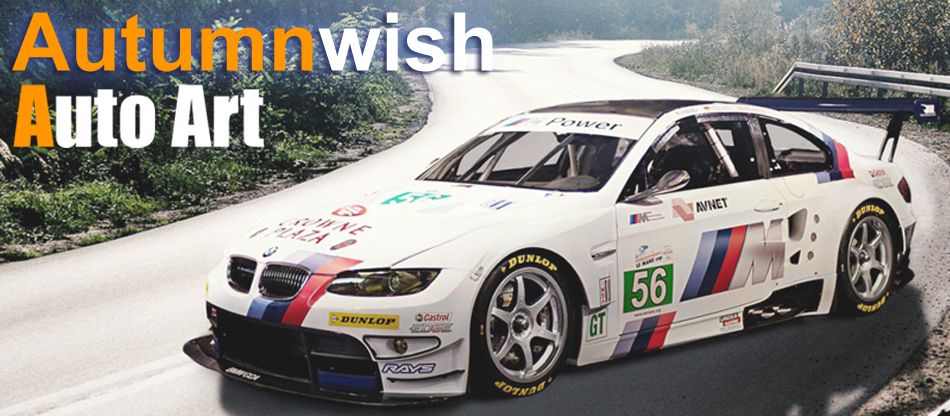 P

roduction Description:


W

e

do our best to describe the product, please make sure you read the description and all the photos below before purchase. If you have any questions, please feel free to contact us.




Set Of 20 Close End Lug Nuts with Key
PACKAGE INCLUDES:
1 x Set of 20 lug nuts and key(4 security lug nuts)
FEATURES:
Brand new & never been used

Made of high quality heavy duty steel

M12x1.5mm thread pitch, 44mm length

Conical seat
Direct replacement upgrade part, easy to install

INSTALLATION:
Installation instruction manual NOT included
Professional installation is strongly recommended.
Product Pictures

Share