Mitsubishi Lancer Evolution 03-07 EVO 7 8 9 Painted Glossy Black Rear High Wing Trunk Spoiler
Regular price
Sale price
$129.99
Unit price
per
Sale
Sold out
Compatible Vehicles
| Year | Make | Model | Trim | Engine |
| --- | --- | --- | --- | --- |
| 2007 | Mitsubishi | Lancer | ES Sedan 4-Door | 2.0L 1999CC 122Cu. In. l4 GAS SOHC Naturally Aspirated |
| 2007 | Mitsubishi | Lancer | LS Diamond Sedan 4-Door | 2.0L 1999CC 122Cu. In. l4 GAS SOHC Naturally Aspirated |
| 2007 | Mitsubishi | Lancer | LS Sedan 4-Door | 2.0L 1999CC 122Cu. In. l4 GAS SOHC Naturally Aspirated |
| 2006 | Mitsubishi | Lancer | DE Sedan 4-Door | 2.0L 1999CC 122Cu. In. l4 GAS SOHC Naturally Aspirated |
| 2006 | Mitsubishi | Lancer | ES Sedan 4-Door | 2.0L 1999CC 122Cu. In. l4 GAS SOHC Naturally Aspirated |
| 2006 | Mitsubishi | Lancer | Evolution MR Sedan 4-Door | 2.0L 1997CC 122Cu. In. l4 GAS DOHC Turbocharged |
| 2006 | Mitsubishi | Lancer | Evolution RS Sedan 4-Door | 2.0L 1997CC 122Cu. In. l4 GAS DOHC Turbocharged |
| 2006 | Mitsubishi | Lancer | Evolution SE Sedan 4-Door | 2.0L 1997CC 122Cu. In. l4 GAS DOHC Turbocharged |
| 2006 | Mitsubishi | Lancer | Evolution Sedan 4-Door | 2.0L 1997CC 122Cu. In. l4 GAS DOHC Turbocharged |
| 2006 | Mitsubishi | Lancer | LS Diamond Sedan 4-Door | 2.0L 1999CC 122Cu. In. l4 GAS SOHC Naturally Aspirated |
| 2006 | Mitsubishi | Lancer | LS Diamond Sedan 4-Door | 2.4L 2378CC l4 GAS SOHC Naturally Aspirated |
| 2006 | Mitsubishi | Lancer | LS Sedan 4-Door | 2.0L 1999CC 122Cu. In. l4 GAS SOHC Naturally Aspirated |
| 2006 | Mitsubishi | Lancer | OZ Rally Sedan 4-Door | 2.0L 1999CC 122Cu. In. l4 GAS SOHC Naturally Aspirated |
| 2006 | Mitsubishi | Lancer | Ralliart Sedan 4-Door | 2.4L 2378CC l4 GAS SOHC Naturally Aspirated |
| 2006 | Mitsubishi | Lancer | SE Sedan 4-Door | 2.0L 1999CC 122Cu. In. l4 GAS SOHC Naturally Aspirated |
| 2005 | Mitsubishi | Lancer | DE Sedan 4-Door | 2.0L 1999CC 122Cu. In. l4 GAS SOHC Naturally Aspirated |
| 2005 | Mitsubishi | Lancer | ES Sedan 4-Door | 2.0L 1999CC 122Cu. In. l4 GAS SOHC Naturally Aspirated |
| 2005 | Mitsubishi | Lancer | Evolution MR Sedan 4-Door | 2.0L 1997CC 122Cu. In. l4 GAS DOHC Turbocharged |
| 2005 | Mitsubishi | Lancer | Evolution RS Sedan 4-Door | 2.0L 1997CC 122Cu. In. l4 GAS DOHC Turbocharged |
| 2005 | Mitsubishi | Lancer | Evolution Sedan 4-Door | 2.0L 1997CC 122Cu. In. l4 GAS DOHC Turbocharged |
| 2005 | Mitsubishi | Lancer | LS Diamond Sedan 4-Door | 2.0L 1999CC 122Cu. In. l4 GAS SOHC Naturally Aspirated |
| 2005 | Mitsubishi | Lancer | LS Sedan 4-Door | 2.0L 1999CC 122Cu. In. l4 GAS SOHC Naturally Aspirated |
| 2005 | Mitsubishi | Lancer | OZ Rally Sedan 4-Door | 2.0L 1999CC 122Cu. In. l4 GAS SOHC Naturally Aspirated |
| 2005 | Mitsubishi | Lancer | Ralliart Sedan 4-Door | 2.4L 2378CC l4 GAS SOHC Naturally Aspirated |
| 2004 | Mitsubishi | Lancer | DE Sedan 4-Door | 2.0L 1999CC 122Cu. In. l4 GAS SOHC Naturally Aspirated |
| 2004 | Mitsubishi | Lancer | ES Sedan 4-Door | 2.0L 1999CC 122Cu. In. l4 GAS SOHC Naturally Aspirated |
| 2004 | Mitsubishi | Lancer | ES Sedan 4-Door | 2.0L 2000CC l4 GAS SOHC Naturally Aspirated |
| 2004 | Mitsubishi | Lancer | Evolution Sedan 4-Door | 2.0L 1997CC 122Cu. In. l4 GAS DOHC Turbocharged |
| 2004 | Mitsubishi | Lancer | LS Sedan 4-Door | 2.0L 1999CC 122Cu. In. l4 GAS SOHC Naturally Aspirated |
| 2004 | Mitsubishi | Lancer | LS Sedan 4-Door | 2.0L 2000CC l4 GAS SOHC Naturally Aspirated |
| 2004 | Mitsubishi | Lancer | OZ Rally Sedan 4-Door | 2.0L 2000CC l4 GAS SOHC Naturally Aspirated |
| 2004 | Mitsubishi | Lancer | Ralliart Sedan 4-Door | 2.4L 2400CC l4 GAS SOHC Naturally Aspirated |
| 2004 | Mitsubishi | Lancer | Sportback Ralliart Wagon 4-Door | 2.4L 2400CC l4 GAS SOHC Naturally Aspirated |
| 2004 | Mitsubishi | Lancer | Sportback Wagon 4-Door | 2.4L 2400CC l4 GAS SOHC Naturally Aspirated |
| 2003 | Mitsubishi | Lancer | ES Sedan 4-Door | 2.0L 2000CC l4 GAS SOHC Naturally Aspirated |
| 2003 | Mitsubishi | Lancer | Evolution Sedan 4-Door | 2.0L 1997CC 122Cu. In. l4 GAS DOHC Turbocharged |
| 2003 | Mitsubishi | Lancer | LS Sedan 4-Door | 2.0L 2000CC l4 GAS SOHC Naturally Aspirated |
| 2003 | Mitsubishi | Lancer | OZ Rally Sedan 4-Door | 2.0L 2000CC l4 GAS SOHC Naturally Aspirated |
| 2002 | Mitsubishi | Lancer | ES Sedan 4-Door | 2.0L 2000CC l4 GAS SOHC Naturally Aspirated |
| 2002 | Mitsubishi | Lancer | LS Sedan 4-Door | 2.0L 2000CC l4 GAS SOHC Naturally Aspirated |
| 2002 | Mitsubishi | Lancer | OZ Rally Sedan 4-Door | 2.0L 2000CC l4 GAS SOHC Naturally Aspirated |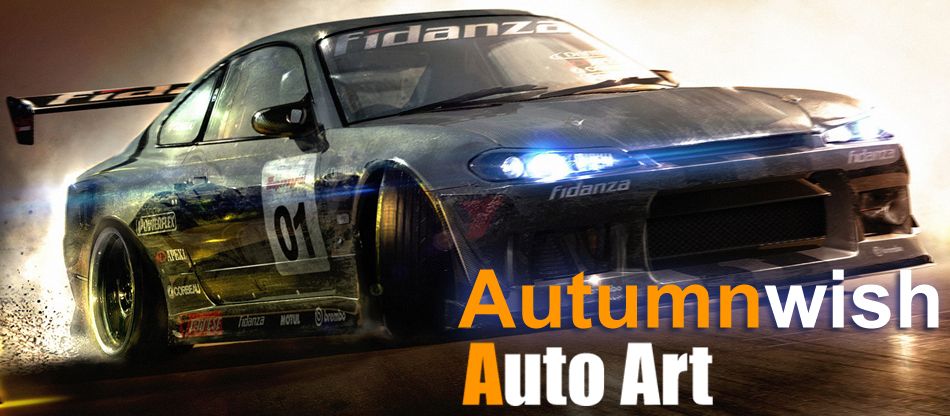 P

roduction Description:


W

e

do our best to describe the product, please make sure you read the description and all the photos below before purchase. If you have any questions, please feel free to contact us.




JDM Painted Glossy Black EVO 8 Rear Trunk Spoiler

FEATURES:
Rear Trunk Spoiler with OEM fitment

Made of high ABS plastic
Painted glossy black
Made by an OE approved ISO certified manufacturer

Direct install upgrade part, easy to install
INSTALLATION:
Drilling is required for installation. Professional installation is always recommended
Installation instruction manual is not included
Professional installation is strongly recommended.
Product Pictures

Share