Porsche Cayman 4 Row Blue Stitches Carbon Fiber Look Shift Knob Shifter Boot Cover
Regular price
Sale price
$7.89
Unit price
per
Sale
Sold out
Compatible Vehicles
| Year | Make | Model | Trim | Engine |
| --- | --- | --- | --- | --- |
| 2015 | Porsche | Macan | S Sport Utility 4-Door | 3.0L 2997CC 183Cu. In. V6 GAS DOHC Turbocharged |
| 2015 | Porsche | Macan | Turbo Sport Utility 4-Door | 3.6L 3605CC 220Cu. In. V6 GAS DOHC Turbocharged |
| 2014 | Mini | Cooper Countryman | Base Hatchback 4-Door | 1.6L 1598CC l4 GAS DOHC Naturally Aspirated |
| 2014 | Mini | Cooper Countryman | Chili Hatchback 4-Door | 1.6L 1597CC 98Cu. In. l4 GAS DOHC Turbocharged |
| 2014 | Mini | Cooper Countryman | Hot Chili Hatchback 4-Door | 1.6L 1597CC 98Cu. In. l4 GAS DOHC Turbocharged |
| 2014 | Mini | Cooper Countryman | John Cooper Works ALL4 Hatchback 4-Door | 1.6L 1598CC l4 GAS DOHC Turbocharged |
| 2014 | Mini | Cooper Countryman | John Cooper Works Hatchback 4-Door | 1.6L 1598CC 98Cu. In. l4 GAS DOHC Turbocharged |
| 2014 | Mini | Cooper Countryman | S ALL4 Hatchback 4-Door | 1.6L 1598CC l4 GAS DOHC Turbocharged |
| 2014 | Mini | Cooper Countryman | S Hatchback 4-Door | 1.6L 1598CC l4 GAS DOHC Turbocharged |
| 2014 | Mini | Cooper Countryman | Salt Hatchback 4-Door | 1.6L 1597CC 98Cu. In. l4 GAS DOHC Turbocharged |
| 2014 | Mini | Cooper Paceman | Base Hatchback 2-Door | 1.6L 1598CC l4 GAS DOHC Naturally Aspirated |
| 2014 | Mini | Cooper Paceman | John Cooper Works ALL4 Hatchback 2-Door | 1.6L 1598CC l4 GAS DOHC Turbocharged |
| 2014 | Mini | Cooper Paceman | John Cooper Works Hatchback 2-Door | 1.6L 1597CC 98Cu. In. l4 GAS DOHC Turbocharged |
| 2014 | Mini | Cooper Paceman | S ALL4 Hatchback 2-Door | 1.6L 1598CC l4 GAS DOHC Turbocharged |
| 2014 | Mini | Cooper Paceman | S Chili Hatchback 2-Door | 1.6L 1597CC 98Cu. In. l4 GAS DOHC Turbocharged |
| 2014 | Mini | Cooper Paceman | S Hatchback 2-Door | 1.6L 1598CC l4 GAS DOHC Turbocharged |
| 2014 | Mini | Cooper Paceman | S Hot Chili Hatchback 2-Door | 1.6L 1597CC 98Cu. In. l4 GAS DOHC Turbocharged |
| 2014 | Porsche | 911 | Carrera 4 Convertible 2-Door | 3.4L 3436CC 210Cu. In. H6 GAS DOHC Naturally Aspirated |
| 2014 | Porsche | 911 | Carrera 4 Convertible 2-Door | 3.4L 3436CC H6 GAS DOHC Naturally Aspirated |
| 2014 | Porsche | 911 | Carrera 4 Coupe 2-Door | 3.4L 3436CC 210Cu. In. H6 GAS DOHC Naturally Aspirated |
| 2014 | Porsche | 911 | Carrera 4 Coupe 2-Door | 3.4L 3436CC H6 GAS DOHC Naturally Aspirated |
| 2014 | Porsche | 911 | Carrera 4S Convertible 2-Door | 3.8L 3800CC 232Cu. In. H6 GAS DOHC Naturally Aspirated |
| 2014 | Porsche | 911 | Carrera 4S Convertible 2-Door | 3.8L 3800CC H6 GAS DOHC Naturally Aspirated |
| 2014 | Porsche | 911 | Carrera 4S Coupe 2-Door | 3.8L 3800CC 232Cu. In. H6 GAS DOHC Naturally Aspirated |
| 2014 | Porsche | 911 | Carrera 4S Coupe 2-Door | 3.8L 3800CC H6 GAS DOHC Naturally Aspirated |
| 2014 | Porsche | 911 | Carrera Convertible 2-Door | 3.4L 3436CC 210Cu. In. H6 GAS DOHC Naturally Aspirated |
| 2014 | Porsche | 911 | Carrera Convertible 2-Door | 3.4L 3436CC H6 GAS DOHC Naturally Aspirated |
| 2014 | Porsche | 911 | Carrera Convertible 2-Door | 3.8L 3800CC 232Cu. In. H6 GAS DOHC Naturally Aspirated |
| 2014 | Porsche | 911 | Carrera Coupe 2-Door | 3.4L 3436CC 210Cu. In. H6 GAS DOHC Naturally Aspirated |
| 2014 | Porsche | 911 | Carrera Coupe 2-Door | 3.4L 3436CC H6 GAS DOHC Naturally Aspirated |
| 2014 | Porsche | 911 | Carrera Coupe 2-Door | 3.8L 3800CC 232Cu. In. H6 GAS DOHC Naturally Aspirated |
| 2014 | Porsche | 911 | Carrera S Convertible 2-Door | 3.8L 3800CC 232Cu. In. H6 GAS DOHC Naturally Aspirated |
| 2014 | Porsche | 911 | Carrera S Convertible 2-Door | 3.8L 3800CC H6 GAS DOHC Naturally Aspirated |
| 2014 | Porsche | 911 | Carrera S Coupe 2-Door | 3.8L 3800CC 232Cu. In. H6 GAS DOHC Naturally Aspirated |
| 2014 | Porsche | 911 | Carrera S Coupe 2-Door | 3.8L 3800CC H6 GAS DOHC Naturally Aspirated |
| 2014 | Porsche | 911 | GT3 Coupe 2-Door | 3.8L 3799CC 232Cu. In. H6 GAS DOHC Naturally Aspirated |
| 2014 | Porsche | 911 | GT3 Coupe 2-Door | 3.8L 3800CC H6 GAS DOHC Naturally Aspirated |
| 2014 | Porsche | 911 | Turbo Convertible 2-Door | 3.8L 3800CC H6 GAS DOHC Turbocharged |
| 2014 | Porsche | 911 | Turbo Coupe 2-Door | 3.8L 3800CC 232Cu. In. H6 GAS DOHC Turbocharged |
| 2014 | Porsche | 911 | Turbo Coupe 2-Door | 3.8L 3800CC H6 GAS DOHC Turbocharged |
| 2014 | Porsche | 911 | Turbo S Convertible 2-Door | 3.8L 3800CC H6 GAS DOHC Turbocharged |
| 2014 | Porsche | 911 | Turbo S Coupe 2-Door | 3.8L 3800CC 232Cu. In. H6 GAS DOHC Turbocharged |
| 2014 | Porsche | 911 | Turbo S Coupe 2-Door | 3.8L 3800CC H6 GAS DOHC Turbocharged |
| 2014 | Porsche | Boxster | Base Convertible 2-Door | 2.7L 2706CC 165Cu. In. H6 GAS DOHC Naturally Aspirated |
| 2014 | Porsche | Boxster | S Convertible 2-Door | 3.4L 3436CC 210Cu. In. H6 GAS DOHC Naturally Aspirated |
| 2014 | Porsche | Boxster | S Convertible 2-Door | 3.4L 3436CC H6 GAS DOHC Naturally Aspirated |
| 2014 | Porsche | Cayenne | Base Sport Utility 4-Door | 3.0L 2967CC 181Cu. In. V6 DIESEL DOHC Turbocharged |
| 2014 | Porsche | Cayenne | Base Sport Utility 4-Door | 3.6L 3597CC 219Cu. In. V6 GAS DOHC Naturally Aspirated |
| 2014 | Porsche | Cayenne | Diesel Sport Utility 4-Door | 3.0L 2967CC 181Cu. In. V6 DIESEL DOHC Turbocharged |
| 2014 | Porsche | Cayenne | GTS Sport Utility 4-Door | 4.8L 4806CC V8 GAS DOHC Naturally Aspirated |
| 2014 | Porsche | Cayenne | S Hybrid Sport Utility 4-Door | 3.0L 2995CC 183Cu. In. V6 ELECTRIC/GAS DOHC Supercharged |
| 2014 | Porsche | Cayenne | S Sport Utility 4-Door | 3.0L 2995CC 183Cu. In. V6 ELECTRIC/GAS DOHC Supercharged |
| 2014 | Porsche | Cayenne | S Sport Utility 4-Door | 4.8L 4806CC V8 GAS DOHC Naturally Aspirated |
| 2014 | Porsche | Cayenne | Turbo S Sport Utility 4-Door | 4.8L 4806CC V8 GAS DOHC Turbocharged |
| 2014 | Porsche | Cayenne | Turbo Sport Utility 4-Door | 4.8L 4806CC V8 GAS DOHC Turbocharged |
| 2014 | Porsche | Cayman | Base Coupe 2-Door | 2.7L 2706CC 165Cu. In. H6 GAS DOHC Naturally Aspirated |
| 2014 | Porsche | Cayman | Base Hatchback 2-Door | 2.7L 2706CC 165Cu. In. H6 GAS DOHC Naturally Aspirated |
| 2014 | Porsche | Cayman | S Coupe 2-Door | 3.4L 3436CC H6 GAS DOHC Naturally Aspirated |
| 2014 | Porsche | Cayman | S Hatchback 2-Door | 3.4L 3436CC H6 GAS DOHC Naturally Aspirated |
| 2014 | Porsche | Panamera | 4 Hatchback 4-Door | 3.6L 3605CC 220Cu. In. V6 GAS DOHC Naturally Aspirated |
| 2014 | Porsche | Panamera | 4S Executive Hatchback 4-Door | 3.0L 2997CC 183Cu. In. V6 GAS DOHC Turbocharged |
| 2014 | Porsche | Panamera | 4S Hatchback 4-Door | 3.0L 2997CC 183Cu. In. V6 GAS DOHC Turbocharged |
| 2014 | Porsche | Panamera | 4S Hatchback 4-Door | 3.0L 2997CC 183Cu. In. V8 GAS DOHC Naturally Aspirated |
| 2014 | Porsche | Panamera | Base Hatchback 4-Door | 3.0L 2967CC 181Cu. In. V6 DIESEL DOHC Turbocharged |
| 2014 | Porsche | Panamera | Base Hatchback 4-Door | 3.6L 3605CC 220Cu. In. V6 GAS DOHC Naturally Aspirated |
| 2014 | Porsche | Panamera | GTS Hatchback 4-Door | 4.8L 4806CC V8 GAS DOHC Naturally Aspirated |
| 2014 | Porsche | Panamera | S Hatchback 4-Door | 3.0L 2995CC 183Cu. In. V6 ELECTRIC/GAS DOHC Supercharged |
| 2014 | Porsche | Panamera | S Hatchback 4-Door | 3.0L 2997CC 183Cu. In. V6 GAS DOHC Turbocharged |
| 2014 | Porsche | Panamera | S Hatchback 4-Door | 3.0L 2997CC 183Cu. In. V8 GAS DOHC Naturally Aspirated |
| 2014 | Porsche | Panamera | Turbo Executive Hatchback 4-Door | 4.8L 4806CC V8 GAS DOHC Turbocharged |
| 2014 | Porsche | Panamera | Turbo Hatchback 4-Door | 4.8L 4806CC V8 GAS DOHC Turbocharged |
| 2014 | Porsche | Panamera | Turbo S Executive Hatchback 4-Door | 4.8L 4806CC V8 GAS DOHC Turbocharged |
| 2014 | Porsche | Panamera | Turbo S Hatchback 4-Door | 4.8L 4806CC V8 GAS DOHC Turbocharged |
| 2014 | Smart | Fortwo | Brabus Coupe 2-Door | 1.0L 999CC 61Cu. In. l3 GAS DOHC Turbocharged |
| 2014 | Smart | Fortwo | Cityflame Convertible 2-Door | 1.0L 999CC 61Cu. In. l3 GAS DOHC Turbocharged |
| 2014 | Smart | Fortwo | Cityflame Coupe 2-Door | 1.0L 999CC 61Cu. In. l3 GAS DOHC Turbocharged |
| 2014 | Smart | Fortwo | Iceshine Convertible 2-Door | 1.0L 999CC 61Cu. In. l3 GAS DOHC Turbocharged |
| 2014 | Smart | Fortwo | Iceshine Coupe 2-Door | 1.0L 999CC 61Cu. In. l3 GAS DOHC Turbocharged |
| 2014 | Smart | Fortwo | MHD Coupe 2-Door | 1.0L 999CC 61Cu. In. l3 GAS DOHC Naturally Aspirated |
| 2014 | Smart | Fortwo | Passion Cabrio Convertible 2-Door | 1.0L 1000CC 61Cu. In. l3 GAS DOHC Naturally Aspirated |
| 2014 | Smart | Fortwo | Passion Convertible 2-Door | 1.0L 999CC 61Cu. In. l3 GAS DOHC Turbocharged |
| 2014 | Smart | Fortwo | Passion Coupe 2-Door | 1.0L 1000CC 61Cu. In. l3 GAS DOHC Naturally Aspirated |
| 2014 | Smart | Fortwo | Passion Coupe 2-Door | 1.0L 999CC 61Cu. In. l3 GAS DOHC Turbocharged |
| 2014 | Smart | Fortwo | Pink Fever Convertible 2-Door | 1.0L 999CC 61Cu. In. l3 GAS DOHC Turbocharged |
| 2014 | Smart | Fortwo | Pink Fever Coupe 2-Door | 1.0L 999CC 61Cu. In. l3 GAS DOHC Turbocharged |
| 2014 | Smart | Fortwo | Pure Coupe 2-Door | 1.0L 1000CC 61Cu. In. l3 GAS DOHC Naturally Aspirated |
| 2014 | Smart | Fortwo | Sport Convertible 2-Door | 1.0L 999CC 61Cu. In. l3 GAS DOHC Turbocharged |
| 2013 | Mini | Cooper Countryman | Base Hatchback 4-Door | 1.6L 1598CC l4 GAS DOHC Naturally Aspirated |
| 2013 | Mini | Cooper Countryman | Hot Chili Hatchback 4-Door | 1.6L 1597CC 98Cu. In. l4 GAS DOHC Turbocharged |
| 2013 | Mini | Cooper Countryman | John Cooper Works ALL4 Hatchback 4-Door | 1.6L 1598CC l4 GAS DOHC Turbocharged |
| 2013 | Mini | Cooper Countryman | S ALL4 Hatchback 4-Door | 1.6L 1598CC l4 GAS DOHC Turbocharged |
| 2013 | Mini | Cooper Countryman | S Hatchback 4-Door | 1.6L 1598CC l4 GAS DOHC Turbocharged |
| 2013 | Mini | Cooper Paceman | Base Hatchback 2-Door | 1.6L 1598CC l4 GAS DOHC Naturally Aspirated |
| 2013 | Mini | Cooper Paceman | John Cooper Works ALL4 Hatchback 2-Door | 1.6L 1598CC l4 GAS DOHC Turbocharged |
| 2013 | Mini | Cooper Paceman | S ALL4 Hatchback 2-Door | 1.6L 1598CC l4 GAS DOHC Turbocharged |
| 2013 | Mini | Cooper Paceman | S Chili Hatchback 2-Door | 1.6L 1597CC 98Cu. In. l4 GAS DOHC Turbocharged |
| 2013 | Mini | Cooper Paceman | S Hatchback 2-Door | 1.6L 1598CC l4 GAS DOHC Turbocharged |
| 2013 | Mini | Cooper Paceman | S Hot Chili Hatchback 2-Door | 1.6L 1597CC 98Cu. In. l4 GAS DOHC Turbocharged |
| 2013 | Porsche | 911 | Carrera 4 Convertible 2-Door | 3.4L 3436CC H6 GAS DOHC Naturally Aspirated |
| 2013 | Porsche | 911 | Carrera 4 Coupe 2-Door | 3.4L 3436CC H6 GAS DOHC Naturally Aspirated |
| 2013 | Porsche | 911 | Carrera 4S Convertible 2-Door | 3.8L 3800CC 232Cu. In. H6 GAS DOHC Naturally Aspirated |
| 2013 | Porsche | 911 | Carrera 4S Convertible 2-Door | 3.8L 3800CC H6 GAS DOHC Naturally Aspirated |
| 2013 | Porsche | 911 | Carrera 4S Coupe 2-Door | 3.8L 3800CC 232Cu. In. H6 GAS DOHC Naturally Aspirated |
| 2013 | Porsche | 911 | Carrera 4S Coupe 2-Door | 3.8L 3800CC H6 GAS DOHC Naturally Aspirated |
| 2013 | Porsche | 911 | Carrera Convertible 2-Door | 3.4L 3436CC 210Cu. In. H6 GAS DOHC Naturally Aspirated |
| 2013 | Porsche | 911 | Carrera Convertible 2-Door | 3.4L 3436CC H6 GAS DOHC Naturally Aspirated |
| 2013 | Porsche | 911 | Carrera Coupe 2-Door | 3.4L 3436CC 210Cu. In. H6 GAS DOHC Naturally Aspirated |
| 2013 | Porsche | 911 | Carrera Coupe 2-Door | 3.4L 3436CC H6 GAS DOHC Naturally Aspirated |
| 2013 | Porsche | 911 | Carrera S Convertible 2-Door | 3.8L 3800CC 232Cu. In. H6 GAS DOHC Naturally Aspirated |
| 2013 | Porsche | 911 | Carrera S Convertible 2-Door | 3.8L 3800CC H6 GAS DOHC Naturally Aspirated |
| 2013 | Porsche | 911 | Carrera S Coupe 2-Door | 3.8L 3800CC 232Cu. In. H6 GAS DOHC Naturally Aspirated |
| 2013 | Porsche | 911 | Carrera S Coupe 2-Door | 3.8L 3800CC H6 GAS DOHC Naturally Aspirated |
| 2013 | Porsche | 911 | Turbo Convertible 2-Door | 3.8L 3800CC H6 GAS DOHC Turbocharged |
| 2013 | Porsche | 911 | Turbo Convertible 2-Door | 3.8L 3824CC H6 GAS DOHC Turbocharged |
| 2013 | Porsche | 911 | Turbo Coupe 2-Door | 3.8L 3800CC H6 GAS DOHC Turbocharged |
| 2013 | Porsche | 911 | Turbo Coupe 2-Door | 3.8L 3824CC H6 GAS DOHC Turbocharged |
| 2013 | Porsche | 911 | Turbo S Convertible 2-Door | 3.8L 3800CC H6 GAS DOHC Turbocharged |
| 2013 | Porsche | 911 | Turbo S Convertible 2-Door | 3.8L 3824CC H6 GAS DOHC Turbocharged |
| 2013 | Porsche | 911 | Turbo S Coupe 2-Door | 3.8L 3800CC H6 GAS DOHC Turbocharged |
| 2013 | Porsche | 911 | Turbo S Coupe 2-Door | 3.8L 3824CC H6 GAS DOHC Turbocharged |
| 2013 | Porsche | Boxster | Base Convertible 2-Door | 2.7L 2706CC 165Cu. In. H6 GAS DOHC Naturally Aspirated |
| 2013 | Porsche | Boxster | S Convertible 2-Door | 3.4L 3436CC 210Cu. In. H6 GAS DOHC Naturally Aspirated |
| 2013 | Porsche | Boxster | S Convertible 2-Door | 3.4L 3436CC H6 GAS DOHC Naturally Aspirated |
| 2013 | Porsche | Cayenne | Base Sport Utility 4-Door | 3.0L 2967CC 181Cu. In. V6 DIESEL DOHC Turbocharged |
| 2013 | Porsche | Cayenne | Base Sport Utility 4-Door | 3.6L 3597CC 219Cu. In. V6 GAS DOHC Naturally Aspirated |
| 2013 | Porsche | Cayenne | Diesel Sport Utility 4-Door | 3.0L 2967CC 181Cu. In. V6 DIESEL DOHC Turbocharged |
| 2013 | Porsche | Cayenne | GTS Sport Utility 4-Door | 4.8L 4806CC V8 GAS DOHC Naturally Aspirated |
| 2013 | Porsche | Cayenne | S Hybrid Sport Utility 4-Door | 3.0L 2995CC 183Cu. In. V6 ELECTRIC/GAS DOHC Supercharged |
| 2013 | Porsche | Cayenne | S Sport Utility 4-Door | 4.8L 4806CC V8 GAS DOHC Naturally Aspirated |
| 2013 | Porsche | Cayenne | Turbo S Sport Utility 4-Door | 4.8L 4806CC V8 GAS DOHC Turbocharged |
| 2013 | Porsche | Cayenne | Turbo Sport Utility 4-Door | 4.8L 4806CC V8 GAS DOHC Turbocharged |
| 2013 | Porsche | Panamera | 4 Hatchback 4-Door | 3.6L 3605CC 220Cu. In. V6 GAS DOHC Naturally Aspirated |
| 2013 | Porsche | Panamera | 4S Hatchback 4-Door | 4.8L 4806CC V8 GAS DOHC Naturally Aspirated |
| 2013 | Porsche | Panamera | Base Hatchback 4-Door | 3.0L 2967CC 181Cu. In. V6 DIESEL DOHC Turbocharged |
| 2013 | Porsche | Panamera | Base Hatchback 4-Door | 3.6L 3605CC 220Cu. In. V6 GAS DOHC Naturally Aspirated |
| 2013 | Porsche | Panamera | GTS Hatchback 4-Door | 4.8L 4806CC V8 GAS DOHC Naturally Aspirated |
| 2013 | Porsche | Panamera | S Hatchback 4-Door | 3.0L 2995CC 183Cu. In. V6 ELECTRIC/GAS DOHC Supercharged |
| 2013 | Porsche | Panamera | S Hatchback 4-Door | 4.8L 4806CC V8 GAS DOHC Naturally Aspirated |
| 2013 | Porsche | Panamera | S Hybrid Hatchback 4-Door | 3.0L 2997CC 183Cu. In. V6 ELECTRIC/GAS DOHC Supercharged |
| 2013 | Porsche | Panamera | Turbo Hatchback 4-Door | 4.8L 4806CC V8 GAS DOHC Turbocharged |
| 2013 | Porsche | Panamera | Turbo S Hatchback 4-Door | 4.8L 4806CC V8 GAS DOHC Turbocharged |
| 2013 | Smart | Fortwo | Brabus Cabrio Convertible 2-Door | 1.0L 1000CC 61Cu. In. l3 GAS DOHC Naturally Aspirated |
| 2013 | Smart | Fortwo | Brabus Coupe 2-Door | 1.0L 1000CC 61Cu. In. l3 GAS DOHC Naturally Aspirated |
| 2013 | Smart | Fortwo | Brabus Coupe 2-Door | 1.0L 999CC 61Cu. In. l3 GAS DOHC Turbocharged |
| 2013 | Smart | Fortwo | Cityflame Convertible 2-Door | 1.0L 999CC 61Cu. In. l3 GAS DOHC Turbocharged |
| 2013 | Smart | Fortwo | Cityflame Coupe 2-Door | 1.0L 999CC 61Cu. In. l3 GAS DOHC Turbocharged |
| 2013 | Smart | Fortwo | Iceshine Convertible 2-Door | 1.0L 999CC 61Cu. In. l3 GAS DOHC Turbocharged |
| 2013 | Smart | Fortwo | Iceshine Coupe 2-Door | 1.0L 999CC 61Cu. In. l3 GAS DOHC Turbocharged |
| 2013 | Smart | Fortwo | MHD Coupe 2-Door | 1.0L 999CC 61Cu. In. l3 GAS DOHC Naturally Aspirated |
| 2013 | Smart | Fortwo | Passion Cabrio Convertible 2-Door | 1.0L 1000CC 61Cu. In. l3 GAS DOHC Naturally Aspirated |
| 2013 | Smart | Fortwo | Passion Convertible 2-Door | 1.0L 999CC 61Cu. In. l3 GAS DOHC Turbocharged |
| 2013 | Smart | Fortwo | Passion Coupe 2-Door | 1.0L 1000CC 61Cu. In. l3 GAS DOHC Naturally Aspirated |
| 2013 | Smart | Fortwo | Passion Coupe 2-Door | 1.0L 999CC 61Cu. In. l3 GAS DOHC Turbocharged |
| 2013 | Smart | Fortwo | Pink Fever Convertible 2-Door | 1.0L 999CC 61Cu. In. l3 GAS DOHC Turbocharged |
| 2013 | Smart | Fortwo | Pink Fever Coupe 2-Door | 1.0L 999CC 61Cu. In. l3 GAS DOHC Turbocharged |
| 2013 | Smart | Fortwo | Pure Coupe 2-Door | 1.0L 1000CC 61Cu. In. l3 GAS DOHC Naturally Aspirated |
| 2013 | Smart | Fortwo | Sharpred Convertible 2-Door | 1.0L 999CC 61Cu. In. l3 GAS DOHC Turbocharged |
| 2013 | Smart | Fortwo | Sharpred Coupe 2-Door | 1.0L 999CC 61Cu. In. l3 GAS DOHC Turbocharged |
| 2013 | Smart | Fortwo | Sport Convertible 2-Door | 1.0L 999CC 61Cu. In. l3 GAS DOHC Turbocharged |
| 2012 | Mini | Cooper Countryman | Base Hatchback 4-Door | 1.6L 1598CC l4 GAS DOHC Naturally Aspirated |
| 2012 | Mini | Cooper Countryman | Hot Chili Hatchback 4-Door | 1.6L 1597CC 98Cu. In. l4 GAS DOHC Turbocharged |
| 2012 | Mini | Cooper Countryman | S ALL4 Hatchback 4-Door | 1.6L 1598CC l4 GAS DOHC Turbocharged |
| 2012 | Mini | Cooper Countryman | S Hatchback 4-Door | 1.6L 1598CC l4 GAS DOHC Turbocharged |
| 2012 | Porsche | 911 | Carrera 4 Convertible 2-Door | 3.6L 3614CC H6 GAS DOHC Naturally Aspirated |
| 2012 | Porsche | 911 | Carrera 4 Coupe 2-Door | 3.6L 3614CC H6 GAS DOHC Naturally Aspirated |
| 2012 | Porsche | 911 | Carrera 4 GTS Convertible 2-Door | 3.8L 3800CC H6 GAS DOHC Naturally Aspirated |
| 2012 | Porsche | 911 | Carrera 4 GTS Coupe 2-Door | 3.8L 3800CC H6 GAS DOHC Naturally Aspirated |
| 2012 | Porsche | 911 | Carrera 4S Convertible 2-Door | 3.8L 3800CC 232Cu. In. H6 GAS DOHC Naturally Aspirated |
| 2012 | Porsche | 911 | Carrera 4S Convertible 2-Door | 3.8L 3800CC H6 GAS DOHC Naturally Aspirated |
| 2012 | Porsche | 911 | Carrera 4S Coupe 2-Door | 3.8L 3800CC 232Cu. In. H6 GAS DOHC Naturally Aspirated |
| 2012 | Porsche | 911 | Carrera 4S Coupe 2-Door | 3.8L 3800CC H6 GAS DOHC Naturally Aspirated |
| 2012 | Porsche | 911 | Carrera Convertible 2-Door | 3.4L 3436CC 210Cu. In. H6 GAS DOHC Naturally Aspirated |
| 2012 | Porsche | 911 | Carrera Convertible 2-Door | 3.4L 3436CC H6 GAS DOHC Naturally Aspirated |
| 2012 | Porsche | 911 | Carrera Convertible 2-Door | 3.6L 3614CC H6 GAS DOHC Naturally Aspirated |
| 2012 | Porsche | 911 | Carrera Coupe 2-Door | 3.4L 3436CC 210Cu. In. H6 GAS DOHC Naturally Aspirated |
| 2012 | Porsche | 911 | Carrera Coupe 2-Door | 3.4L 3436CC H6 GAS DOHC Naturally Aspirated |
| 2012 | Porsche | 911 | Carrera Coupe 2-Door | 3.6L 3614CC H6 GAS DOHC Naturally Aspirated |
| 2012 | Porsche | 911 | Carrera GTS Convertible 2-Door | 3.8L 3800CC 232Cu. In. H6 GAS DOHC Naturally Aspirated |
| 2012 | Porsche | 911 | Carrera GTS Convertible 2-Door | 3.8L 3800CC H6 GAS DOHC Naturally Aspirated |
| 2012 | Porsche | 911 | Carrera GTS Coupe 2-Door | 3.8L 3800CC 232Cu. In. H6 GAS DOHC Naturally Aspirated |
| 2012 | Porsche | 911 | Carrera GTS Coupe 2-Door | 3.8L 3800CC H6 GAS DOHC Naturally Aspirated |
| 2012 | Porsche | 911 | Carrera S Convertible 2-Door | 3.8L 3800CC 232Cu. In. H6 GAS DOHC Naturally Aspirated |
| 2012 | Porsche | 911 | Carrera S Convertible 2-Door | 3.8L 3800CC H6 GAS DOHC Naturally Aspirated |
| 2012 | Porsche | 911 | Carrera S Coupe 2-Door | 3.8L 3800CC 232Cu. In. H6 GAS DOHC Naturally Aspirated |
| 2012 | Porsche | 911 | Carrera S Coupe 2-Door | 3.8L 3800CC H6 GAS DOHC Naturally Aspirated |
| 2012 | Porsche | 911 | Targa 4 Coupe 2-Door | 3.6L 3614CC 221Cu. In. H6 GAS DOHC Naturally Aspirated |
| 2012 | Porsche | 911 | Targa 4S Coupe 2-Door | 3.8L 3800CC 232Cu. In. H6 GAS DOHC Naturally Aspirated |
| 2012 | Porsche | 911 | Turbo Convertible 2-Door | 3.8L 3800CC H6 GAS DOHC Turbocharged |
| 2012 | Porsche | 911 | Turbo Convertible 2-Door | 3.8L 3824CC H6 GAS DOHC Turbocharged |
| 2012 | Porsche | 911 | Turbo Coupe 2-Door | 3.8L 3800CC H6 GAS DOHC Turbocharged |
| 2012 | Porsche | 911 | Turbo Coupe 2-Door | 3.8L 3824CC H6 GAS DOHC Turbocharged |
| 2012 | Porsche | 911 | Turbo S Convertible 2-Door | 3.8L 3800CC H6 GAS DOHC Turbocharged |
| 2012 | Porsche | 911 | Turbo S Convertible 2-Door | 3.8L 3824CC H6 GAS DOHC Turbocharged |
| 2012 | Porsche | 911 | Turbo S Coupe 2-Door | 3.8L 3800CC H6 GAS DOHC Turbocharged |
| 2012 | Porsche | 911 | Turbo S Coupe 2-Door | 3.8L 3824CC H6 GAS DOHC Turbocharged |
| 2012 | Porsche | Boxster | Base Convertible 2-Door | 2.9L 2893CC H6 GAS DOHC Naturally Aspirated |
| 2012 | Porsche | Boxster | S Black Edition Convertible 2-Door | 3.4L 3436CC H6 GAS DOHC Naturally Aspirated |
| 2012 | Porsche | Boxster | S Convertible 2-Door | 3.4L 3436CC 210Cu. In. H6 GAS DOHC Naturally Aspirated |
| 2012 | Porsche | Boxster | S Convertible 2-Door | 3.4L 3436CC H6 GAS DOHC Naturally Aspirated |
| 2012 | Porsche | Boxster | Spyder Convertible 2-Door | 3.4L 3436CC H6 GAS DOHC Naturally Aspirated |
| 2012 | Porsche | Cayenne | Base Sport Utility 4-Door | 3.0L 2967CC 181Cu. In. V6 DIESEL DOHC Turbocharged |
| 2012 | Porsche | Cayenne | Base Sport Utility 4-Door | 3.6L 3597CC 219Cu. In. V6 GAS DOHC Naturally Aspirated |
| 2012 | Porsche | Cayenne | S Hybrid Sport Utility 4-Door | 3.0L 2995CC 183Cu. In. V6 ELECTRIC/GAS DOHC Supercharged |
| 2012 | Porsche | Cayenne | S Sport Utility 4-Door | 4.8L 4806CC V8 GAS DOHC Naturally Aspirated |
| 2012 | Porsche | Cayenne | Turbo Sport Utility 4-Door | 4.8L 4806CC V8 GAS DOHC Turbocharged |
| 2012 | Porsche | Cayman | Base Hatchback 2-Door | 2.9L 2893CC H6 GAS DOHC Naturally Aspirated |
| 2012 | Porsche | Cayman | R Coupe 2-Door | 3.4L 3436CC H6 GAS DOHC Naturally Aspirated |
| 2012 | Porsche | Cayman | R Hatchback 2-Door | 3.4L 3436CC H6 GAS DOHC Naturally Aspirated |
| 2012 | Porsche | Cayman | S Coupe 2-Door | 3.4L 3436CC H6 GAS DOHC Naturally Aspirated |
| 2012 | Porsche | Cayman | S Hatchback 2-Door | 3.4L 3436CC H6 GAS DOHC Naturally Aspirated |
| 2012 | Porsche | Panamera | 4 Hatchback 4-Door | 3.6L 3605CC 220Cu. In. V6 GAS DOHC Naturally Aspirated |
| 2012 | Porsche | Panamera | 4S Hatchback 4-Door | 4.8L 4806CC V8 GAS DOHC Naturally Aspirated |
| 2012 | Porsche | Panamera | Base Hatchback 4-Door | 3.0L 2967CC 181Cu. In. V6 DIESEL DOHC Turbocharged |
| 2012 | Porsche | Panamera | Base Hatchback 4-Door | 3.6L 3605CC 220Cu. In. V6 GAS DOHC Naturally Aspirated |
| 2012 | Porsche | Panamera | S Hatchback 4-Door | 4.8L 4806CC V8 GAS DOHC Naturally Aspirated |
| 2012 | Porsche | Panamera | S Hybrid Hatchback 4-Door | 3.0L 2997CC 183Cu. In. V6 ELECTRIC/GAS DOHC Supercharged |
| 2012 | Porsche | Panamera | Turbo Hatchback 4-Door | 4.8L 4806CC V8 GAS DOHC Turbocharged |
| 2012 | Porsche | Panamera | Turbo S Hatchback 4-Door | 4.8L 4806CC V8 GAS DOHC Turbocharged |
| 2012 | Smart | Fortwo | Brabus Cabrio Convertible 2-Door | 1.0L 1000CC 61Cu. In. l3 GAS DOHC Naturally Aspirated |
| 2012 | Smart | Fortwo | Brabus Coupe 2-Door | 1.0L 1000CC 61Cu. In. l3 GAS DOHC Naturally Aspirated |
| 2012 | Smart | Fortwo | MHD Coupe 2-Door | 1.0L 999CC 61Cu. In. l3 GAS DOHC Naturally Aspirated |
| 2012 | Smart | Fortwo | Passion Cabrio Convertible 2-Door | 1.0L 1000CC 61Cu. In. l3 GAS DOHC Naturally Aspirated |
| 2012 | Smart | Fortwo | Passion Convertible 2-Door | 1.0L 999CC 61Cu. In. l3 GAS DOHC Turbocharged |
| 2012 | Smart | Fortwo | Passion Coupe 2-Door | 1.0L 1000CC 61Cu. In. l3 GAS DOHC Naturally Aspirated |
| 2012 | Smart | Fortwo | Passion Coupe 2-Door | 1.0L 999CC 61Cu. In. l3 GAS DOHC Turbocharged |
| 2012 | Smart | Fortwo | Pearlgrey Convertible 2-Door | 1.0L 999CC 61Cu. In. l3 GAS DOHC Turbocharged |
| 2012 | Smart | Fortwo | Pearlgrey Coupe 2-Door | 1.0L 999CC 61Cu. In. l3 GAS DOHC Turbocharged |
| 2012 | Smart | Fortwo | Pure Coupe 2-Door | 1.0L 1000CC 61Cu. In. l3 GAS DOHC Naturally Aspirated |
| 2011 | Mini | Cooper Countryman | Base Hatchback 4-Door | 1.6L 1598CC l4 GAS DOHC Naturally Aspirated |
| 2011 | Mini | Cooper Countryman | Hot Chili Hatchback 4-Door | 1.6L 1597CC 98Cu. In. l4 GAS DOHC Turbocharged |
| 2011 | Mini | Cooper Countryman | S ALL4 Hatchback 4-Door | 1.6L 1598CC l4 GAS DOHC Turbocharged |
| 2011 | Mini | Cooper Countryman | S Hatchback 4-Door | 1.6L 1598CC l4 GAS DOHC Turbocharged |
| 2011 | Porsche | 911 | Carrera 4 Convertible 2-Door | 3.6L 3614CC H6 GAS DOHC Naturally Aspirated |
| 2011 | Porsche | 911 | Carrera 4 Coupe 2-Door | 3.6L 3614CC H6 GAS DOHC Naturally Aspirated |
| 2011 | Porsche | 911 | Carrera 4S Convertible 2-Door | 3.8L 3800CC 232Cu. In. H6 GAS DOHC Naturally Aspirated |
| 2011 | Porsche | 911 | Carrera 4S Convertible 2-Door | 3.8L 3800CC H6 GAS DOHC Naturally Aspirated |
| 2011 | Porsche | 911 | Carrera 4S Coupe 2-Door | 3.8L 3800CC 232Cu. In. H6 GAS DOHC Naturally Aspirated |
| 2011 | Porsche | 911 | Carrera 4S Coupe 2-Door | 3.8L 3800CC H6 GAS DOHC Naturally Aspirated |
| 2011 | Porsche | 911 | Carrera Convertible 2-Door | 3.6L 3614CC H6 GAS DOHC Naturally Aspirated |
| 2011 | Porsche | 911 | Carrera Coupe 2-Door | 3.6L 3614CC H6 GAS DOHC Naturally Aspirated |
| 2011 | Porsche | 911 | Carrera GTS Convertible 2-Door | 3.8L 3800CC H6 GAS DOHC Naturally Aspirated |
| 2011 | Porsche | 911 | Carrera GTS Coupe 2-Door | 3.8L 3800CC H6 GAS DOHC Naturally Aspirated |
| 2011 | Porsche | 911 | Carrera S Convertible 2-Door | 3.8L 3800CC 232Cu. In. H6 GAS DOHC Naturally Aspirated |
| 2011 | Porsche | 911 | Carrera S Convertible 2-Door | 3.8L 3800CC H6 GAS DOHC Naturally Aspirated |
| 2011 | Porsche | 911 | Carrera S Coupe 2-Door | 3.8L 3800CC 232Cu. In. H6 GAS DOHC Naturally Aspirated |
| 2011 | Porsche | 911 | Carrera S Coupe 2-Door | 3.8L 3800CC H6 GAS DOHC Naturally Aspirated |
| 2011 | Porsche | 911 | GT2 Coupe 2-Door | 3.6L 3600CC 220Cu. In. H6 GAS DOHC Turbocharged |
| 2011 | Porsche | 911 | GT2 RS Coupe 2-Door | 3.6L 3600CC 220Cu. In. H6 GAS DOHC Turbocharged |
| 2011 | Porsche | 911 | GT3 Coupe 2-Door | 3.8L 3800CC H6 GAS DOHC Naturally Aspirated |
| 2011 | Porsche | 911 | GT3 RS 4.0 Coupe 2-Door | 4.0L 3996CC H6 GAS DOHC Naturally Aspirated |
| 2011 | Porsche | 911 | GT3 RS Coupe 2-Door | 3.8L 3800CC H6 GAS DOHC Naturally Aspirated |
| 2011 | Porsche | 911 | Speedster Convertible 2-Door | 3.8L 3800CC H6 GAS DOHC Naturally Aspirated |
| 2011 | Porsche | 911 | Targa 4 Coupe 2-Door | 3.6L 3614CC 221Cu. In. H6 GAS DOHC Naturally Aspirated |
| 2011 | Porsche | 911 | Targa 4S Coupe 2-Door | 3.8L 3800CC 232Cu. In. H6 GAS DOHC Naturally Aspirated |
| 2011 | Porsche | 911 | Turbo Convertible 2-Door | 3.8L 3800CC H6 GAS DOHC Turbocharged |
| 2011 | Porsche | 911 | Turbo Convertible 2-Door | 3.8L 3824CC H6 GAS DOHC Turbocharged |
| 2011 | Porsche | 911 | Turbo Coupe 2-Door | 3.8L 3800CC H6 GAS DOHC Turbocharged |
| 2011 | Porsche | 911 | Turbo Coupe 2-Door | 3.8L 3824CC H6 GAS DOHC Turbocharged |
| 2011 | Porsche | 911 | Turbo S Convertible 2-Door | 3.8L 3800CC H6 GAS DOHC Turbocharged |
| 2011 | Porsche | 911 | Turbo S Convertible 2-Door | 3.8L 3824CC H6 GAS DOHC Turbocharged |
| 2011 | Porsche | 911 | Turbo S Coupe 2-Door | 3.8L 3800CC H6 GAS DOHC Turbocharged |
| 2011 | Porsche | 911 | Turbo S Coupe 2-Door | 3.8L 3824CC H6 GAS DOHC Turbocharged |
| 2011 | Porsche | Boxster | Base Convertible 2-Door | 2.9L 2893CC H6 GAS DOHC Naturally Aspirated |
| 2011 | Porsche | Boxster | S Convertible 2-Door | 3.4L 3436CC 210Cu. In. H6 GAS DOHC Naturally Aspirated |
| 2011 | Porsche | Boxster | S Convertible 2-Door | 3.4L 3436CC H6 GAS DOHC Naturally Aspirated |
| 2011 | Porsche | Boxster | Spyder Convertible 2-Door | 3.4L 3436CC H6 GAS DOHC Naturally Aspirated |
| 2011 | Porsche | Cayenne | Base Sport Utility 4-Door | 3.0L 2967CC 181Cu. In. V6 DIESEL DOHC Turbocharged |
| 2011 | Porsche | Cayenne | Base Sport Utility 4-Door | 3.6L 3597CC 219Cu. In. V6 GAS DOHC Naturally Aspirated |
| 2011 | Porsche | Cayenne | S Hybrid Sport Utility 4-Door | 3.0L 2995CC 183Cu. In. V6 ELECTRIC/GAS DOHC Supercharged |
| 2011 | Porsche | Cayenne | S Sport Utility 4-Door | 4.8L 4806CC V8 GAS DOHC Naturally Aspirated |
| 2011 | Porsche | Cayenne | Turbo Sport Utility 4-Door | 4.8L 4806CC V8 GAS DOHC Turbocharged |
| 2011 | Porsche | Cayman | Base Hatchback 2-Door | 2.9L 2893CC H6 GAS DOHC Naturally Aspirated |
| 2011 | Porsche | Cayman | S Coupe 2-Door | 3.4L 3436CC H6 GAS DOHC Naturally Aspirated |
| 2011 | Porsche | Cayman | S Hatchback 2-Door | 3.4L 3436CC H6 GAS DOHC Naturally Aspirated |
| 2011 | Porsche | Panamera | 4 Hatchback 4-Door | 3.6L 3605CC 220Cu. In. V6 GAS DOHC Naturally Aspirated |
| 2011 | Porsche | Panamera | 4S Hatchback 4-Door | 4.8L 4806CC V8 GAS DOHC Naturally Aspirated |
| 2011 | Porsche | Panamera | Base Hatchback 4-Door | 3.6L 3605CC 220Cu. In. V6 GAS DOHC Naturally Aspirated |
| 2011 | Porsche | Panamera | S Hatchback 4-Door | 4.8L 4806CC V8 GAS DOHC Naturally Aspirated |
| 2011 | Porsche | Panamera | Turbo Hatchback 4-Door | 4.8L 4806CC V8 GAS DOHC Turbocharged |
| 2011 | Saab | 9-3 | Aero Convertible 2-Door | 2.0L 1998CC 122Cu. In. l4 GAS DOHC Turbocharged |
| 2011 | Saab | 9-3 | Aero Sedan 4-Door | 2.0L 1998CC 122Cu. In. l4 GAS DOHC Turbocharged |
| 2011 | Saab | 9-3 | Aero Wagon 4-Door | 2.0L 1998CC 122Cu. In. l4 GAS DOHC Turbocharged |
| 2011 | Saab | 9-3 | Turbo4 Convertible 2-Door | 2.0L 1998CC 122Cu. In. l4 GAS DOHC Turbocharged |
| 2011 | Saab | 9-3 | Turbo4 Sedan 4-Door | 2.0L 1998CC 122Cu. In. l4 GAS DOHC Turbocharged |
| 2011 | Saab | 9-3 | Turbo4 Wagon 4-Door | 2.0L 1998CC 122Cu. In. l4 GAS DOHC Turbocharged |
| 2011 | Saab | 9-3X | Base Wagon 4-Door | 2.0L 1998CC 122Cu. In. l4 GAS DOHC Turbocharged |
| 2011 | Saab | 9-4X | Aero Sport Utility 4-Door | 2.8L 2792CC 170Cu. In. V6 GAS DOHC Turbocharged |
| 2011 | Saab | 9-4X | Base Sport Utility 4-Door | 3.0L 182Cu. In. V6 GAS DOHC Naturally Aspirated |
| 2011 | Saab | 9-4X | Premium Sport Utility 4-Door | 3.0L 182Cu. In. V6 GAS DOHC Naturally Aspirated |
| 2011 | Saab | 9-5 | Aero Sedan 4-Door | 2.8L 2792CC 170Cu. In. V6 GAS DOHC Turbocharged |
| 2011 | Saab | 9-5 | Turbo4 Sedan 4-Door | 2.0L 1998CC 122Cu. In. l4 GAS DOHC Turbocharged |
| 2011 | Saab | 9-5 | Turbo6 Sedan 4-Door | 2.8L 2792CC 170Cu. In. V6 GAS DOHC Turbocharged |
| 2011 | Smart | Fortwo | Brabus Cabrio Convertible 2-Door | 1.0L 1000CC 61Cu. In. l3 GAS DOHC Naturally Aspirated |
| 2011 | Smart | Fortwo | Brabus Coupe 2-Door | 1.0L 1000CC 61Cu. In. l3 GAS DOHC Naturally Aspirated |
| 2011 | Smart | Fortwo | Passion Cabrio Convertible 2-Door | 1.0L 1000CC 61Cu. In. l3 GAS DOHC Naturally Aspirated |
| 2011 | Smart | Fortwo | Passion Coupe 2-Door | 1.0L 1000CC 61Cu. In. l3 GAS DOHC Naturally Aspirated |
| 2011 | Smart | Fortwo | Pure Coupe 2-Door | 1.0L 1000CC 61Cu. In. l3 GAS DOHC Naturally Aspirated |
| 2010 | Porsche | 911 | Carrera 4 Convertible 2-Door | 3.6L 3614CC 221Cu. In. H6 GAS DOHC Naturally Aspirated |
| 2010 | Porsche | 911 | Carrera 4 Convertible 2-Door | 3.6L 3614CC H6 GAS DOHC Naturally Aspirated |
| 2010 | Porsche | 911 | Carrera 4 Coupe 2-Door | 3.6L 3614CC 221Cu. In. H6 GAS DOHC Naturally Aspirated |
| 2010 | Porsche | 911 | Carrera 4 Coupe 2-Door | 3.6L 3614CC H6 GAS DOHC Naturally Aspirated |
| 2010 | Porsche | 911 | Carrera 4S Convertible 2-Door | 3.8L 3800CC 232Cu. In. H6 GAS DOHC Naturally Aspirated |
| 2010 | Porsche | 911 | Carrera 4S Convertible 2-Door | 3.8L 3800CC H6 GAS DOHC Naturally Aspirated |
| 2010 | Porsche | 911 | Carrera 4S Coupe 2-Door | 3.8L 3800CC 232Cu. In. H6 GAS DOHC Naturally Aspirated |
| 2010 | Porsche | 911 | Carrera 4S Coupe 2-Door | 3.8L 3800CC H6 GAS DOHC Naturally Aspirated |
| 2010 | Porsche | 911 | Carrera Convertible 2-Door | 3.6L 3614CC 221Cu. In. H6 GAS DOHC Naturally Aspirated |
| 2010 | Porsche | 911 | Carrera Convertible 2-Door | 3.6L 3614CC H6 GAS DOHC Naturally Aspirated |
| 2010 | Porsche | 911 | Carrera Coupe 2-Door | 3.6L 3614CC 221Cu. In. H6 GAS DOHC Naturally Aspirated |
| 2010 | Porsche | 911 | Carrera Coupe 2-Door | 3.6L 3614CC H6 GAS DOHC Naturally Aspirated |
| 2010 | Porsche | 911 | Carrera S Convertible 2-Door | 3.8L 3800CC 232Cu. In. H6 GAS DOHC Naturally Aspirated |
| 2010 | Porsche | 911 | Carrera S Convertible 2-Door | 3.8L 3800CC H6 GAS DOHC Naturally Aspirated |
| 2010 | Porsche | 911 | Carrera S Coupe 2-Door | 3.8L 3800CC 232Cu. In. H6 GAS DOHC Naturally Aspirated |
| 2010 | Porsche | 911 | Carrera S Coupe 2-Door | 3.8L 3800CC H6 GAS DOHC Naturally Aspirated |
| 2010 | Porsche | 911 | GT2 Coupe 2-Door | 3.6L 3614CC H6 GAS DOHC Turbocharged |
| 2010 | Porsche | 911 | GT3 Coupe 2-Door | 3.8L 3800CC H6 GAS DOHC Naturally Aspirated |
| 2010 | Porsche | 911 | Targa 4 Coupe 2-Door | 3.6L 3614CC 221Cu. In. H6 GAS DOHC Naturally Aspirated |
| 2010 | Porsche | 911 | Targa 4 Coupe 2-Door | 3.6L 3614CC H6 GAS DOHC Naturally Aspirated |
| 2010 | Porsche | 911 | Targa 4S Coupe 2-Door | 3.8L 3800CC 232Cu. In. H6 GAS DOHC Naturally Aspirated |
| 2010 | Porsche | 911 | Turbo Convertible 2-Door | 3.8L 3800CC H6 GAS DOHC Turbocharged |
| 2010 | Porsche | 911 | Turbo Convertible 2-Door | 3.8L 3824CC H6 GAS DOHC Turbocharged |
| 2010 | Porsche | 911 | Turbo Coupe 2-Door | 3.8L 3800CC H6 GAS DOHC Turbocharged |
| 2010 | Porsche | 911 | Turbo Coupe 2-Door | 3.8L 3824CC H6 GAS DOHC Turbocharged |
| 2010 | Porsche | Boxster | Base Convertible 2-Door | 2.9L 2893CC H6 GAS DOHC Naturally Aspirated |
| 2010 | Porsche | Boxster | S Convertible 2-Door | 3.4L 3387CC H6 GAS DOHC Naturally Aspirated |
| 2010 | Porsche | Boxster | S Convertible 2-Door | 3.4L 3436CC 210Cu. In. H6 GAS DOHC Naturally Aspirated |
| 2010 | Porsche | Cayenne | Base Sport Utility 4-Door | 3.6L 3597CC 219Cu. In. V6 GAS DOHC Naturally Aspirated |
| 2010 | Porsche | Cayenne | GTS Sport Utility 4-Door | 4.8L 4806CC V8 GAS DOHC Naturally Aspirated |
| 2010 | Porsche | Cayenne | S Sport Utility 4-Door | 4.8L 4806CC V8 GAS DOHC Naturally Aspirated |
| 2010 | Porsche | Cayenne | S Transsyberia Sport Utility 4-Door | 4.8L 4806CC V8 GAS DOHC Naturally Aspirated |
| 2010 | Porsche | Cayenne | Turbo S Sport Utility 4-Door | 4.8L 4806CC V8 GAS DOHC Turbocharged |
| 2010 | Porsche | Cayenne | Turbo Sport Utility 4-Door | 4.8L 4806CC V8 GAS DOHC Turbocharged |
| 2010 | Porsche | Cayman | Base Hatchback 2-Door | 2.9L 2893CC H6 GAS DOHC Naturally Aspirated |
| 2010 | Porsche | Cayman | S Coupe 2-Door | 3.4L 3436CC 210Cu. In. H6 GAS DOHC Naturally Aspirated |
| 2010 | Porsche | Cayman | S Hatchback 2-Door | 3.4L 3387CC H6 GAS DOHC Naturally Aspirated |
| 2010 | Porsche | Panamera | 4S Hatchback 4-Door | 4.8L 4806CC V8 GAS DOHC Naturally Aspirated |
| 2010 | Porsche | Panamera | S Hatchback 4-Door | 4.8L 4806CC V8 GAS DOHC Naturally Aspirated |
| 2010 | Porsche | Panamera | Turbo Hatchback 4-Door | 4.8L 4806CC V8 GAS DOHC Turbocharged |
| 2010 | Saab | 9-3 | 2.0T Convertible 2-Door | 2.0L 1998CC 122Cu. In. l4 GAS DOHC Turbocharged |
| 2010 | Saab | 9-3 | 2.0T Sedan 4-Door | 2.0L 1998CC 122Cu. In. l4 GAS DOHC Turbocharged |
| 2010 | Saab | 9-3 | 2.0T Wagon 4-Door | 2.0L 1998CC 122Cu. In. l4 GAS DOHC Turbocharged |
| 2010 | Saab | 9-3 | Aero Convertible 2-Door | 2.0L 1998CC 122Cu. In. l4 GAS DOHC Turbocharged |
| 2010 | Saab | 9-3 | Aero Sedan 4-Door | 2.0L 1998CC 122Cu. In. l4 GAS DOHC Turbocharged |
| 2010 | Saab | 9-3 | Aero Wagon 4-Door | 2.0L 1998CC 122Cu. In. l4 GAS DOHC Turbocharged |
| 2010 | Saab | 9-3X | Base Wagon 4-Door | 2.0L 1998CC 122Cu. In. l4 GAS DOHC Turbocharged |
| 2010 | Saab | 9-5 | Aero Sedan 4-Door | 2.8L 2792CC 170Cu. In. V6 GAS DOHC Turbocharged |
| 2010 | Smart | Fortwo | Brabus Convertible 2-Door | 1.0L 1000CC 61Cu. In. l3 GAS DOHC Naturally Aspirated |
| 2010 | Smart | Fortwo | Brabus Coupe 2-Door | 1.0L 1000CC 61Cu. In. l3 GAS DOHC Naturally Aspirated |
| 2010 | Smart | Fortwo | Passion Cabrio Convertible 2-Door | 1.0L 1000CC 61Cu. In. l3 GAS DOHC Naturally Aspirated |
| 2010 | Smart | Fortwo | Passion Convertible 2-Door | 1.0L 999CC 61Cu. In. l3 GAS DOHC Turbocharged |
| 2010 | Smart | Fortwo | Passion Coupe 2-Door | 1.0L 1000CC 61Cu. In. l3 GAS DOHC Naturally Aspirated |
| 2010 | Smart | Fortwo | Passion Coupe 2-Door | 1.0L 999CC 61Cu. In. l3 GAS DOHC Turbocharged |
| 2010 | Smart | Fortwo | Pure Coupe 2-Door | 1.0L 1000CC 61Cu. In. l3 GAS DOHC Naturally Aspirated |
| 2009 | Porsche | 911 | Carrera 4 Convertible 2-Door | 3.6L 3614CC H6 GAS DOHC Naturally Aspirated |
| 2009 | Porsche | 911 | Carrera 4 Coupe 2-Door | 3.6L 3614CC H6 GAS DOHC Naturally Aspirated |
| 2009 | Porsche | 911 | Carrera 4S Convertible 2-Door | 3.8L 3800CC H6 GAS DOHC Naturally Aspirated |
| 2009 | Porsche | 911 | Carrera 4S Coupe 2-Door | 3.8L 3800CC H6 GAS DOHC Naturally Aspirated |
| 2009 | Porsche | 911 | Carrera Convertible 2-Door | 3.6L 3614CC H6 GAS DOHC Naturally Aspirated |
| 2009 | Porsche | 911 | Carrera Coupe 2-Door | 3.6L 3614CC H6 GAS DOHC Naturally Aspirated |
| 2009 | Porsche | 911 | Carrera S Convertible 2-Door | 3.8L 3800CC H6 GAS DOHC Naturally Aspirated |
| 2009 | Porsche | 911 | Carrera S Coupe 2-Door | 3.8L 3800CC H6 GAS DOHC Naturally Aspirated |
| 2009 | Porsche | 911 | GT2 Coupe 2-Door | 3.6L 3596CC H6 GAS DOHC Turbocharged |
| 2009 | Porsche | 911 | GT2 Coupe 2-Door | 3.6L 3606CC H6 GAS DOHC Turbocharged |
| 2009 | Porsche | 911 | Targa 4 Coupe 2-Door | 3.6L 3614CC H6 GAS DOHC Naturally Aspirated |
| 2009 | Porsche | 911 | Turbo Convertible 2-Door | 3.6L 3596CC H6 GAS DOHC Turbocharged |
| 2009 | Porsche | 911 | Turbo Convertible 2-Door | 3.6L 3606CC H6 GAS DOHC Turbocharged |
| 2009 | Porsche | 911 | Turbo Coupe 2-Door | 3.6L 3596CC H6 GAS DOHC Turbocharged |
| 2009 | Porsche | 911 | Turbo Coupe 2-Door | 3.6L 3606CC H6 GAS DOHC Turbocharged |
| 2009 | Porsche | Boxster | Base Convertible 2-Door | 2.9L 2893CC H6 GAS DOHC Naturally Aspirated |
| 2009 | Porsche | Boxster | S Convertible 2-Door | 3.4L 3387CC H6 GAS DOHC Naturally Aspirated |
| 2009 | Porsche | Boxster | S Porsche Design 2 Convertible 2-Door | 3.4L 3387CC H6 GAS DOHC Naturally Aspirated |
| 2009 | Porsche | Cayenne | Base Sport Utility 4-Door | 3.6L 3597CC 219Cu. In. V6 GAS DOHC Naturally Aspirated |
| 2009 | Porsche | Cayenne | GTS Sport Utility 4-Door | 4.8L 4806CC V8 GAS DOHC Naturally Aspirated |
| 2009 | Porsche | Cayenne | S Sport Utility 4-Door | 4.8L 4806CC V8 GAS DOHC Naturally Aspirated |
| 2009 | Porsche | Cayenne | Turbo S Sport Utility 4-Door | 4.8L 4806CC V8 GAS DOHC Turbocharged |
| 2009 | Porsche | Cayenne | Turbo Sport Utility 4-Door | 4.8L 4806CC V8 GAS DOHC Turbocharged |
| 2009 | Porsche | Cayman | Base Hatchback 2-Door | 2.9L 2893CC H6 GAS DOHC Naturally Aspirated |
| 2009 | Porsche | Cayman | S Hatchback 2-Door | 3.4L 3387CC H6 GAS DOHC Naturally Aspirated |
| 2009 | Saab | 9-3 | 2.0T Convertible 2-Door | 2.0L 1998CC 122Cu. In. l4 GAS DOHC Turbocharged |
| 2009 | Saab | 9-3 | 2.0T Sedan 4-Door | 2.0L 1998CC 122Cu. In. l4 GAS DOHC Turbocharged |
| 2009 | Saab | 9-3 | 2.0T Wagon 4-Door | 2.0L 1998CC 122Cu. In. l4 GAS DOHC Turbocharged |
| 2009 | Saab | 9-3 | Aero Convertible 2-Door | 2.8L 2792CC 170Cu. In. V6 GAS DOHC Turbocharged |
| 2009 | Saab | 9-3 | Aero XWD Sedan 4-Door | 2.8L 2792CC 170Cu. In. V6 GAS DOHC Turbocharged |
| 2009 | Saab | 9-3 | Aero XWD Wagon 4-Door | 2.8L 2792CC 170Cu. In. V6 GAS DOHC Turbocharged |
| 2009 | Saab | 9-5 | 2.3t Sedan 4-Door | 2.3L 2290CC 140Cu. In. l4 GAS DOHC Turbocharged |
| 2009 | Saab | 9-5 | 2.3t Wagon 4-Door | 2.3L 2290CC 140Cu. In. l4 GAS DOHC Turbocharged |
| 2009 | Saab | 9-5 | Aero Sedan 4-Door | 2.3L 2290CC 140Cu. In. l4 GAS DOHC Turbocharged |
| 2009 | Saab | 9-5 | Aero Wagon 4-Door | 2.3L 2290CC 140Cu. In. l4 GAS DOHC Turbocharged |
| 2009 | Saab | 9-5 | Griffin Sedan 4-Door | 2.3L 2290CC 140Cu. In. l4 GAS DOHC Turbocharged |
| 2009 | Saab | 9-5 | Griffin Wagon 4-Door | 2.3L 2290CC 140Cu. In. l4 GAS DOHC Turbocharged |
| 2009 | Saab | 9-7x | 4.2i Sport Utility 4-Door | 4.2L 256Cu. In. l6 GAS DOHC Naturally Aspirated |
| 2009 | Saab | 9-7x | 5.3i Sport Utility 4-Door | 5.3L 325Cu. In. V8 GAS OHV Naturally Aspirated |
| 2009 | Saab | 9-7x | Aero Sport Utility 4-Door | 6.0L 364Cu. In. V8 GAS OHV Naturally Aspirated |
| 2009 | Smart | Fortwo | Brabus Convertible 2-Door | 1.0L 1000CC 61Cu. In. l3 GAS DOHC Naturally Aspirated |
| 2009 | Smart | Fortwo | Brabus Coupe 2-Door | 1.0L 1000CC 61Cu. In. l3 GAS DOHC Naturally Aspirated |
| 2009 | Smart | Fortwo | Passion Cabrio Convertible 2-Door | 1.0L 1000CC 61Cu. In. l3 GAS DOHC Naturally Aspirated |
| 2009 | Smart | Fortwo | Passion Coupe 2-Door | 1.0L 1000CC 61Cu. In. l3 GAS DOHC Naturally Aspirated |
| 2009 | Smart | Fortwo | Passion Coupe 2-Door | 1.0L 999CC 61Cu. In. l3 GAS SOHC Turbocharged |
| 2009 | Smart | Fortwo | Pulse Coupe 2-Door | 1.0L 999CC 61Cu. In. l3 GAS SOHC Naturally Aspirated |
| 2009 | Smart | Fortwo | Pure Coupe 2-Door | 1.0L 1000CC 61Cu. In. l3 GAS DOHC Naturally Aspirated |
| 2008 | Porsche | 911 | Carrera 4 Convertible 2-Door | 3.6L 3596CC H6 GAS DOHC Naturally Aspirated |
| 2008 | Porsche | 911 | Carrera 4 Coupe 2-Door | 3.6L 3596CC H6 GAS DOHC Naturally Aspirated |
| 2008 | Porsche | 911 | Carrera 4S Convertible 2-Door | 3.8L 3824CC H6 GAS DOHC Naturally Aspirated |
| 2008 | Porsche | 911 | Carrera 4S Coupe 2-Door | 3.8L 3824CC H6 GAS DOHC Naturally Aspirated |
| 2008 | Porsche | 911 | Carrera Convertible 2-Door | 3.6L 3596CC H6 GAS DOHC Naturally Aspirated |
| 2008 | Porsche | 911 | Carrera Coupe 2-Door | 3.6L 3596CC H6 GAS DOHC Naturally Aspirated |
| 2008 | Porsche | 911 | Carrera S Convertible 2-Door | 3.8L 3824CC H6 GAS DOHC Naturally Aspirated |
| 2008 | Porsche | 911 | Carrera S Coupe 2-Door | 3.8L 3824CC H6 GAS DOHC Naturally Aspirated |
| 2008 | Porsche | 911 | GT2 Coupe 2-Door | 3.6L 3596CC H6 GAS DOHC Turbocharged |
| 2008 | Porsche | 911 | GT2 Coupe 2-Door | 3.6L 3606CC H6 GAS DOHC Turbocharged |
| 2008 | Porsche | 911 | GT3 Coupe 2-Door | 3.6L 3598CC H6 GAS DOHC Naturally Aspirated |
| 2008 | Porsche | 911 | GT3 Coupe 2-Door | 3.6L 3606CC H6 GAS DOHC Naturally Aspirated |
| 2008 | Porsche | 911 | GT3 RS Coupe 2-Door | 3.6L 3598CC H6 GAS DOHC Naturally Aspirated |
| 2008 | Porsche | 911 | GT3 RS Coupe 2-Door | 3.6L 3606CC H6 GAS DOHC Naturally Aspirated |
| 2008 | Porsche | 911 | Targa 4 Coupe 2-Door | 3.6L 3596CC H6 GAS DOHC Naturally Aspirated |
| 2008 | Porsche | 911 | Targa 4S Coupe 2-Door | 3.8L 3824CC H6 GAS DOHC Naturally Aspirated |
| 2008 | Porsche | 911 | Turbo Convertible 2-Door | 3.6L 3596CC H6 GAS DOHC Turbocharged |
| 2008 | Porsche | 911 | Turbo Convertible 2-Door | 3.6L 3606CC H6 GAS DOHC Turbocharged |
| 2008 | Porsche | 911 | Turbo Coupe 2-Door | 3.6L 3596CC H6 GAS DOHC Turbocharged |
| 2008 | Porsche | 911 | Turbo Coupe 2-Door | 3.6L 3606CC H6 GAS DOHC Turbocharged |
| 2008 | Porsche | Boxster | Base Convertible 2-Door | 2.7L 2687CC H6 GAS DOHC Naturally Aspirated |
| 2008 | Porsche | Boxster | Limited Edition Convertible 2-Door | 2.7L 2687CC H6 GAS DOHC Naturally Aspirated |
| 2008 | Porsche | Boxster | RS 60 Spyder Convertible 2-Door | 3.4L 3387CC H6 GAS DOHC Naturally Aspirated |
| 2008 | Porsche | Boxster | S Convertible 2-Door | 3.4L 3387CC H6 GAS DOHC Naturally Aspirated |
| 2008 | Porsche | Boxster | S Limited Edition Convertible 2-Door | 3.4L 3387CC H6 GAS DOHC Naturally Aspirated |
| 2008 | Porsche | Cayenne | Base Sport Utility 4-Door | 3.6L 3597CC 219Cu. In. V6 GAS DOHC Naturally Aspirated |
| 2008 | Porsche | Cayenne | GTS Sport Utility 4-Door | 4.8L 4806CC V8 GAS DOHC Naturally Aspirated |
| 2008 | Porsche | Cayenne | S Sport Utility 4-Door | 4.8L 4806CC V8 GAS DOHC Naturally Aspirated |
| 2008 | Porsche | Cayenne | Turbo Sport Utility 4-Door | 4.8L 4806CC V8 GAS DOHC Turbocharged |
| 2008 | Porsche | Cayman | Base Hatchback 2-Door | 2.7L 2687CC H6 GAS DOHC Naturally Aspirated |
| 2008 | Porsche | Cayman | S Hatchback 2-Door | 3.4L 3387CC H6 GAS DOHC Naturally Aspirated |
| 2008 | Saab | 9-3 | 2.0T Convertible 2-Door | 2.0L 1998CC 122Cu. In. l4 GAS DOHC Turbocharged |
| 2008 | Saab | 9-3 | 2.0T Sedan 4-Door | 2.0L 1998CC 122Cu. In. l4 GAS DOHC Turbocharged |
| 2008 | Saab | 9-3 | 2.0T Wagon 4-Door | 2.0L 1998CC 122Cu. In. l4 GAS DOHC Turbocharged |
| 2008 | Saab | 9-3 | Aero Convertible 2-Door | 2.8L 2792CC 170Cu. In. V6 GAS DOHC Turbocharged |
| 2008 | Saab | 9-3 | Aero Sedan 4-Door | 2.8L 2792CC 170Cu. In. V6 GAS DOHC Turbocharged |
| 2008 | Saab | 9-3 | Aero Sport Sedan 4-Door | 2.0L 1998CC 122Cu. In. l4 GAS DOHC Turbocharged |
| 2008 | Saab | 9-3 | Aero Wagon 4-Door | 2.8L 2792CC 170Cu. In. V6 GAS DOHC Turbocharged |
| 2008 | Saab | 9-3 | Aero XWD Sedan 4-Door | 2.8L 2792CC 170Cu. In. V6 GAS DOHC Turbocharged |
| 2008 | Saab | 9-3 | Aero XWD Wagon 4-Door | 2.8L 2792CC 170Cu. In. V6 GAS DOHC Turbocharged |
| 2008 | Saab | 9-3 | Linear Lujo Sedan 4-Door | 2.0L 1998CC 122Cu. In. l4 GAS DOHC Turbocharged |
| 2008 | Saab | 9-3 | Linear Premium Sedan 4-Door | 2.0L 1998CC 122Cu. In. l4 GAS DOHC Turbocharged |
| 2008 | Saab | 9-3 | Linear Sedan 4-Door | 2.0L 1998CC 122Cu. In. l4 GAS DOHC Turbocharged |
| 2008 | Saab | 9-3 | Turbo X Sedan 4-Door | 2.8L 2792CC 170Cu. In. V6 GAS DOHC Turbocharged |
| 2008 | Saab | 9-3 | Turbo X Wagon 4-Door | 2.8L 2792CC 170Cu. In. V6 GAS DOHC Turbocharged |
| 2008 | Saab | 9-5 | 2.3t Sedan 4-Door | 2.3L 2290CC 140Cu. In. l4 GAS DOHC Turbocharged |
| 2008 | Saab | 9-5 | 2.3t Wagon 4-Door | 2.3L 2290CC 140Cu. In. l4 GAS DOHC Turbocharged |
| 2008 | Saab | 9-5 | Aero Sedan 4-Door | 2.3L 2290CC 140Cu. In. l4 GAS DOHC Turbocharged |
| 2008 | Saab | 9-5 | Aero Wagon 4-Door | 2.3L 2290CC 140Cu. In. l4 GAS DOHC Turbocharged |
| 2008 | Saab | 9-7x | 4.2i Sport Utility 4-Door | 4.2L 256Cu. In. l6 GAS DOHC Naturally Aspirated |
| 2008 | Saab | 9-7x | 5.3i Sport Utility 4-Door | 5.3L 325Cu. In. V8 GAS OHV Naturally Aspirated |
| 2008 | Saab | 9-7x | Aero Sport Utility 4-Door | 6.0L 364Cu. In. V8 GAS OHV Naturally Aspirated |
| 2008 | Smart | Fortwo | Passion Cabrio Convertible 2-Door | 1.0L 1000CC 61Cu. In. l3 GAS DOHC Naturally Aspirated |
| 2008 | Smart | Fortwo | Passion Coupe 2-Door | 1.0L 1000CC 61Cu. In. l3 GAS DOHC Naturally Aspirated |
| 2008 | Smart | Fortwo | Passion Coupe 2-Door | 1.0L 999CC 61Cu. In. l3 GAS SOHC Turbocharged |
| 2008 | Smart | Fortwo | Pulse Coupe 2-Door | 1.0L 999CC 61Cu. In. l3 GAS SOHC Naturally Aspirated |
| 2008 | Smart | Fortwo | Pure Coupe 2-Door | 1.0L 1000CC 61Cu. In. l3 GAS DOHC Naturally Aspirated |
| 2007 | Porsche | 911 | Carrera 4 Convertible 2-Door | 3.6L 3596CC H6 GAS DOHC Naturally Aspirated |
| 2007 | Porsche | 911 | Carrera 4 Coupe 2-Door | 3.6L 3596CC H6 GAS DOHC Naturally Aspirated |
| 2007 | Porsche | 911 | Carrera 4S Convertible 2-Door | 3.8L 3824CC H6 GAS DOHC Naturally Aspirated |
| 2007 | Porsche | 911 | Carrera 4S Coupe 2-Door | 3.8L 3824CC H6 GAS DOHC Naturally Aspirated |
| 2007 | Porsche | 911 | Carrera Convertible 2-Door | 3.6L 3596CC H6 GAS DOHC Naturally Aspirated |
| 2007 | Porsche | 911 | Carrera Coupe 2-Door | 3.6L 3596CC H6 GAS DOHC Naturally Aspirated |
| 2007 | Porsche | 911 | Carrera S Convertible 2-Door | 3.8L 3824CC H6 GAS DOHC Naturally Aspirated |
| 2007 | Porsche | 911 | Carrera S Coupe 2-Door | 3.8L 3824CC H6 GAS DOHC Naturally Aspirated |
| 2007 | Porsche | 911 | GT3 Coupe 2-Door | 3.6L 3598CC H6 GAS DOHC Naturally Aspirated |
| 2007 | Porsche | 911 | GT3 Coupe 2-Door | 3.6L 3606CC H6 GAS DOHC Naturally Aspirated |
| 2007 | Porsche | 911 | GT3 RS Coupe 2-Door | 3.6L 3598CC H6 GAS DOHC Naturally Aspirated |
| 2007 | Porsche | 911 | Targa 4 Coupe 2-Door | 3.6L 3596CC H6 GAS DOHC Naturally Aspirated |
| 2007 | Porsche | 911 | Targa 4S Coupe 2-Door | 3.8L 3824CC H6 GAS DOHC Naturally Aspirated |
| 2007 | Porsche | 911 | Turbo Convertible 2-Door | 3.6L 3606CC H6 GAS DOHC Turbocharged |
| 2007 | Porsche | 911 | Turbo Coupe 2-Door | 3.6L 3596CC H6 GAS DOHC Turbocharged |
| 2007 | Porsche | 911 | Turbo Coupe 2-Door | 3.6L 3606CC H6 GAS DOHC Turbocharged |
| 2007 | Porsche | Boxster | Base Convertible 2-Door | 2.7L 2687CC H6 GAS DOHC Naturally Aspirated |
| 2007 | Porsche | Boxster | S Convertible 2-Door | 3.4L 3387CC H6 GAS DOHC Naturally Aspirated |
| 2007 | Porsche | Cayman | Base Hatchback 2-Door | 2.7L 2687CC H6 GAS DOHC Naturally Aspirated |
| 2007 | Porsche | Cayman | S Hatchback 2-Door | 3.4L 3387CC H6 GAS DOHC Naturally Aspirated |
| 2007 | Saab | 9-3 | 2.0T Convertible 2-Door | 2.0L 1998CC 122Cu. In. l4 GAS DOHC Turbocharged |
| 2007 | Saab | 9-3 | 2.0T Sedan 4-Door | 2.0L 1998CC 122Cu. In. l4 GAS DOHC Turbocharged |
| 2007 | Saab | 9-3 | 2.0T Wagon 4-Door | 2.0L 1998CC 122Cu. In. l4 GAS DOHC Turbocharged |
| 2007 | Saab | 9-3 | Aero 60 Aniversario Sedan 4-Door | 2.0L 1998CC 122Cu. In. l4 GAS DOHC Turbocharged |
| 2007 | Saab | 9-3 | Aero Convertible 2-Door | 2.8L 2792CC 170Cu. In. V6 GAS DOHC Turbocharged |
| 2007 | Saab | 9-3 | Aero Sedan 4-Door | 2.0L 1998CC 122Cu. In. l4 GAS DOHC Turbocharged |
| 2007 | Saab | 9-3 | Aero Sedan 4-Door | 2.8L 2792CC 170Cu. In. V6 GAS DOHC Turbocharged |
| 2007 | Saab | 9-3 | Aero Wagon 4-Door | 2.8L 2792CC 170Cu. In. V6 GAS DOHC Turbocharged |
| 2007 | Saab | 9-3 | Arc Sedan 4-Door | 2.0L 1998CC 122Cu. In. l4 GAS DOHC Turbocharged |
| 2007 | Saab | 9-3 | Linear Sedan 4-Door | 2.0L 1998CC 122Cu. In. l4 GAS DOHC Turbocharged |
| 2007 | Saab | 9-5 | 2.3t Sedan 4-Door | 2.3L 2290CC 140Cu. In. l4 GAS DOHC Turbocharged |
| 2007 | Saab | 9-5 | 2.3t Wagon 4-Door | 2.3L 2290CC 140Cu. In. l4 GAS DOHC Turbocharged |
| 2007 | Saab | 9-7x | 4.2i Sport Utility 4-Door | 4.2L 256Cu. In. l6 GAS DOHC Naturally Aspirated |
| 2007 | Saab | 9-7x | 5.3i Sport Utility 4-Door | 5.3L 325Cu. In. V8 GAS OHV Naturally Aspirated |
| 2007 | Smart | Forfour | Pulse Hatchback 4-Door | 1.5L 1499CC 91Cu. In. l4 GAS DOHC Naturally Aspirated |
| 2007 | Smart | Fortwo | Base Convertible 2-Door | 0.8L 799CC l3 DIESEL SOHC Turbocharged |
| 2007 | Smart | Fortwo | Base Coupe 2-Door | 0.8L 799CC l3 DIESEL SOHC Turbocharged |
| 2007 | Smart | Fortwo | Passion Convertible 2-Door | 0.8L 799CC l3 DIESEL SOHC Turbocharged |
| 2007 | Smart | Fortwo | Passion Coupe 2-Door | 0.7L 698CC 43Cu. In. l3 GAS SOHC Turbocharged |
| 2007 | Smart | Fortwo | Passion Coupe 2-Door | 0.8L 799CC l3 DIESEL SOHC Turbocharged |
| 2007 | Smart | Fortwo | Pulse Convertible 2-Door | 0.8L 799CC l3 DIESEL SOHC Turbocharged |
| 2007 | Smart | Fortwo | Pulse Coupe 2-Door | 0.8L 799CC l3 DIESEL SOHC Turbocharged |
| 2007 | Smart | Fortwo | Pure Convertible 2-Door | 0.8L 799CC l3 DIESEL SOHC Turbocharged |
| 2007 | Smart | Fortwo | Pure Coupe 2-Door | 0.8L 799CC l3 DIESEL SOHC Turbocharged |
| 2006 | Porsche | 911 | Carrera 4 Convertible 2-Door | 3.6L 3596CC H6 GAS DOHC Naturally Aspirated |
| 2006 | Porsche | 911 | Carrera 4 Coupe 2-Door | 3.6L 3596CC H6 GAS DOHC Naturally Aspirated |
| 2006 | Porsche | 911 | Carrera 4S Convertible 2-Door | 3.8L 3824CC H6 GAS DOHC Naturally Aspirated |
| 2006 | Porsche | 911 | Carrera 4S Coupe 2-Door | 3.8L 3824CC H6 GAS DOHC Naturally Aspirated |
| 2006 | Porsche | 911 | Carrera Convertible 2-Door | 3.6L 3596CC H6 GAS DOHC Naturally Aspirated |
| 2006 | Porsche | 911 | Carrera Coupe 2-Door | 3.6L 3596CC H6 GAS DOHC Naturally Aspirated |
| 2006 | Porsche | 911 | Carrera S Convertible 2-Door | 3.8L 3824CC H6 GAS DOHC Naturally Aspirated |
| 2006 | Porsche | 911 | Carrera S Coupe 2-Door | 3.8L 3824CC H6 GAS DOHC Naturally Aspirated |
| 2006 | Porsche | Boxster | Base Convertible 2-Door | 2.7L 2687CC H6 GAS DOHC Naturally Aspirated |
| 2006 | Porsche | Boxster | S Convertible 2-Door | 3.2L 3179CC H6 GAS DOHC Naturally Aspirated |
| 2006 | Porsche | Carrera GT | Base Coupe 2-Door | 5.7L 5733CC 348Cu. In. V10 GAS DOHC Naturally Aspirated |
| 2006 | Porsche | Cayenne | Base Sport Utility 4-Door | 3.2L 3189CC 195Cu. In. V6 GAS DOHC Naturally Aspirated |
| 2006 | Porsche | Cayenne | S Sport Utility 4-Door | 4.5L 4511CC V8 GAS DOHC Naturally Aspirated |
| 2006 | Porsche | Cayenne | Turbo S Sport Utility 4-Door | 4.5L 4511CC V8 GAS DOHC Turbocharged |
| 2006 | Porsche | Cayenne | Turbo Sport Utility 4-Door | 4.5L 4511CC V8 GAS DOHC Turbocharged |
| 2006 | Porsche | Cayman | S Hatchback 2-Door | 3.4L 3387CC H6 GAS DOHC Naturally Aspirated |
| 2006 | Saab | 9-2X | 2.5i Wagon 4-Door | 2.5L 2458CC H4 GAS SOHC Naturally Aspirated |
| 2006 | Saab | 9-2X | Aero Wagon 4-Door | 2.5L 2458CC H4 GAS DOHC Turbocharged |
| 2006 | Saab | 9-3 | 2.0T Convertible 2-Door | 2.0L 1998CC 122Cu. In. l4 GAS DOHC Turbocharged |
| 2006 | Saab | 9-3 | 2.0T Sedan 4-Door | 2.0L 1998CC 122Cu. In. l4 GAS DOHC Turbocharged |
| 2006 | Saab | 9-3 | 2.0T Wagon 4-Door | 2.0L 1998CC 122Cu. In. l4 GAS DOHC Turbocharged |
| 2006 | Saab | 9-3 | Aero Convertible 2-Door | 2.8L 2792CC 170Cu. In. V6 GAS DOHC Turbocharged |
| 2006 | Saab | 9-3 | Aero Sedan 4-Door | 2.0L 1998CC 122Cu. In. l4 GAS DOHC Turbocharged |
| 2006 | Saab | 9-3 | Aero Sedan 4-Door | 2.8L 2792CC 170Cu. In. V6 GAS DOHC Turbocharged |
| 2006 | Saab | 9-3 | Aero Wagon 4-Door | 2.8L 2792CC 170Cu. In. V6 GAS DOHC Turbocharged |
| 2006 | Saab | 9-3 | Arc Sedan 4-Door | 2.0L 1998CC 122Cu. In. l4 GAS DOHC Turbocharged |
| 2006 | Saab | 9-3 | Linear Sedan 4-Door | 2.0L 1998CC 122Cu. In. l4 GAS DOHC Turbocharged |
| 2006 | Saab | 9-5 | 2.3t Sedan 4-Door | 2.3L 2290CC 140Cu. In. l4 GAS DOHC Turbocharged |
| 2006 | Saab | 9-5 | 2.3t Wagon 4-Door | 2.3L 2290CC 140Cu. In. l4 GAS DOHC Turbocharged |
| 2006 | Saab | 9-5 | Aero Sedan 4-Door | 2.3L 2290CC 140Cu. In. l4 GAS DOHC Turbocharged |
| 2006 | Saab | 9-5 | Arc Sedan 4-Door | 2.3L 2290CC 140Cu. In. l4 GAS DOHC Turbocharged |
| 2006 | Saab | 9-7x | 4.2i Sport Utility 4-Door | 4.2L 256Cu. In. l6 GAS DOHC Naturally Aspirated |
| 2006 | Saab | 9-7x | 5.3i Sport Utility 4-Door | 5.3L 325Cu. In. V8 GAS OHV Naturally Aspirated |
| 2006 | Smart | Forfour | Pulse Hatchback 4-Door | 1.5L 1499CC 91Cu. In. l4 GAS DOHC Naturally Aspirated |
| 2006 | Smart | Fortwo | Base Convertible 2-Door | 0.8L 799CC l3 DIESEL SOHC Turbocharged |
| 2006 | Smart | Fortwo | Base Coupe 2-Door | 0.8L 799CC l3 DIESEL SOHC Turbocharged |
| 2006 | Smart | Fortwo | Passion Convertible 2-Door | 0.8L 799CC l3 DIESEL SOHC Turbocharged |
| 2006 | Smart | Fortwo | Passion Coupe 2-Door | 0.7L 698CC 43Cu. In. l3 GAS SOHC Turbocharged |
| 2006 | Smart | Fortwo | Passion Coupe 2-Door | 0.8L 799CC l3 DIESEL SOHC Turbocharged |
| 2006 | Smart | Fortwo | Pulse Convertible 2-Door | 0.8L 799CC l3 DIESEL SOHC Turbocharged |
| 2006 | Smart | Fortwo | Pulse Coupe 2-Door | 0.8L 799CC l3 DIESEL SOHC Turbocharged |
| 2006 | Smart | Fortwo | Pure Convertible 2-Door | 0.8L 799CC l3 DIESEL SOHC Turbocharged |
| 2006 | Smart | Fortwo | Pure Coupe 2-Door | 0.8L 799CC l3 DIESEL SOHC Turbocharged |
| 2005 | Porsche | 911 | Carrera 4S Convertible 2-Door | 3.6L 3596CC H6 GAS DOHC Naturally Aspirated |
| 2005 | Porsche | 911 | Carrera 4S Coupe 2-Door | 3.6L 3596CC H6 GAS DOHC Naturally Aspirated |
| 2005 | Porsche | 911 | Carrera Convertible 2-Door | 3.6L 3596CC H6 GAS DOHC Naturally Aspirated |
| 2005 | Porsche | 911 | Carrera Coupe 2-Door | 3.6L 3596CC H6 GAS DOHC Naturally Aspirated |
| 2005 | Porsche | 911 | Carrera S Convertible 2-Door | 3.8L 3824CC H6 GAS DOHC Naturally Aspirated |
| 2005 | Porsche | 911 | Carrera S Coupe 2-Door | 3.8L 3824CC H6 GAS DOHC Naturally Aspirated |
| 2005 | Porsche | 911 | GT2 Coupe 2-Door | 3.6L 3606CC H6 GAS DOHC Turbocharged |
| 2005 | Porsche | 911 | GT3 Coupe 2-Door | 3.6L 3606CC H6 GAS DOHC Naturally Aspirated |
| 2005 | Porsche | 911 | Turbo Convertible 2-Door | 3.6L 3606CC H6 GAS DOHC Turbocharged |
| 2005 | Porsche | 911 | Turbo Coupe 2-Door | 3.6L 3606CC H6 GAS DOHC Turbocharged |
| 2005 | Porsche | 911 | Turbo S Convertible 2-Door | 3.6L 3606CC H6 GAS DOHC Turbocharged |
| 2005 | Porsche | 911 | Turbo S Coupe 2-Door | 3.6L 3606CC H6 GAS DOHC Turbocharged |
| 2005 | Porsche | Boxster | Base Convertible 2-Door | 2.7L 2687CC H6 GAS DOHC Naturally Aspirated |
| 2005 | Porsche | Boxster | S Convertible 2-Door | 3.2L 3179CC H6 GAS DOHC Naturally Aspirated |
| 2005 | Porsche | Carrera GT | Base Convertible 2-Door | 5.7L 5733CC 348Cu. In. V10 GAS DOHC Naturally Aspirated |
| 2005 | Porsche | Carrera GT | Base Coupe 2-Door | 5.7L 5733CC 348Cu. In. V10 GAS DOHC Naturally Aspirated |
| 2005 | Porsche | Cayenne | Base Sport Utility 4-Door | 3.2L 3189CC 195Cu. In. V6 GAS DOHC Naturally Aspirated |
| 2005 | Porsche | Cayenne | S Sport Utility 4-Door | 4.5L 4511CC V8 GAS DOHC Naturally Aspirated |
| 2005 | Porsche | Cayenne | Turbo Sport Utility 4-Door | 4.5L 4511CC V8 GAS DOHC Turbocharged |
| 2005 | Saab | 9-2X | Aero Wagon 4-Door | 2.0L 1994CC H4 GAS DOHC Turbocharged |
| 2005 | Saab | 9-2X | Linear Wagon 4-Door | 2.5L 2458CC H4 GAS SOHC Naturally Aspirated |
| 2005 | Saab | 9-3 | Aero Convertible 2-Door | 2.0L 1998CC 122Cu. In. l4 GAS DOHC Turbocharged |
| 2005 | Saab | 9-3 | Aero Sedan 4-Door | 2.0L 1998CC 122Cu. In. l4 GAS DOHC Turbocharged |
| 2005 | Saab | 9-3 | Arc Convertible 2-Door | 2.0L 1998CC 122Cu. In. l4 GAS DOHC Turbocharged |
| 2005 | Saab | 9-3 | Arc Sedan 4-Door | 2.0L 1998CC 122Cu. In. l4 GAS DOHC Turbocharged |
| 2005 | Saab | 9-3 | Linear Convertible 2-Door | 2.0L 1998CC 122Cu. In. l4 GAS DOHC Turbocharged |
| 2005 | Saab | 9-3 | Linear Sedan 4-Door | 2.0L 1998CC 122Cu. In. l4 GAS DOHC Turbocharged |
| 2005 | Saab | 9-5 | 2.3t Sedan 4-Door | 2.3L 2290CC 140Cu. In. l4 GAS DOHC Turbocharged |
| 2005 | Saab | 9-5 | Aero Sedan 4-Door | 2.3L 2290CC 140Cu. In. l4 GAS DOHC Turbocharged |
| 2005 | Saab | 9-5 | Aero Wagon 4-Door | 2.3L 2290CC 140Cu. In. l4 GAS DOHC Turbocharged |
| 2005 | Saab | 9-5 | Arc Sedan 4-Door | 2.3L 2290CC 140Cu. In. l4 GAS DOHC Turbocharged |
| 2005 | Saab | 9-5 | Arc Wagon 4-Door | 2.3L 2290CC 140Cu. In. l4 GAS DOHC Turbocharged |
| 2005 | Saab | 9-5 | Linear Sedan 4-Door | 2.3L 2290CC 140Cu. In. l4 GAS DOHC Turbocharged |
| 2005 | Saab | 9-5 | Linear Wagon 4-Door | 2.3L 2290CC 140Cu. In. l4 GAS DOHC Turbocharged |
| 2005 | Saab | 9-7x | Arc Sport Utility 4-Door | 5.3L 323Cu. In. V8 GAS OHV Naturally Aspirated |
| 2005 | Saab | 9-7x | Linear Sport Utility 4-Door | 4.2L 256Cu. In. l6 GAS DOHC Naturally Aspirated |
| 2005 | Smart | Cabrio | Passion Convertible 2-Door | 0.7L 698CC 43Cu. In. l3 GAS SOHC Turbocharged |
| 2005 | Smart | Forfour | Pulse Hatchback 4-Door | 1.5L 1499CC 91Cu. In. l4 GAS DOHC Naturally Aspirated |
| 2005 | Smart | Fortwo | Base Convertible 2-Door | 0.8L 799CC l3 DIESEL SOHC Turbocharged |
| 2005 | Smart | Fortwo | Base Coupe 2-Door | 0.8L 799CC l3 DIESEL SOHC Turbocharged |
| 2005 | Smart | Fortwo | Passion Convertible 2-Door | 0.8L 799CC l3 DIESEL SOHC Turbocharged |
| 2005 | Smart | Fortwo | Passion Coupe 2-Door | 0.7L 698CC 43Cu. In. l3 GAS SOHC Turbocharged |
| 2005 | Smart | Fortwo | Passion Coupe 2-Door | 0.8L 799CC l3 DIESEL SOHC Turbocharged |
| 2005 | Smart | Fortwo | Pulse Convertible 2-Door | 0.8L 799CC l3 DIESEL SOHC Turbocharged |
| 2005 | Smart | Fortwo | Pulse Coupe 2-Door | 0.8L 799CC l3 DIESEL SOHC Turbocharged |
| 2005 | Smart | Fortwo | Pure Convertible 2-Door | 0.8L 799CC l3 DIESEL SOHC Turbocharged |
| 2005 | Smart | Fortwo | Pure Coupe 2-Door | 0.8L 799CC l3 DIESEL SOHC Turbocharged |
| 2004 | Porsche | 911 | 40th Anniversary Edition Coupe 2-Door | 3.6L 3596CC H6 GAS DOHC Naturally Aspirated |
| 2004 | Porsche | 911 | Carrera 4 Convertible 2-Door | 3.6L 3596CC H6 GAS DOHC Naturally Aspirated |
| 2004 | Porsche | 911 | Carrera 4S Convertible 2-Door | 3.6L 3596CC H6 GAS DOHC Naturally Aspirated |
| 2004 | Porsche | 911 | Carrera 4S Coupe 2-Door | 3.6L 3596CC H6 GAS DOHC Naturally Aspirated |
| 2004 | Porsche | 911 | Carrera Convertible 2-Door | 3.6L 3596CC H6 GAS DOHC Naturally Aspirated |
| 2004 | Porsche | 911 | Carrera Coupe 2-Door | 3.6L 3596CC H6 GAS DOHC Naturally Aspirated |
| 2004 | Porsche | 911 | GT2 Coupe 2-Door | 3.6L 3606CC H6 GAS DOHC Turbocharged |
| 2004 | Porsche | 911 | GT3 Coupe 2-Door | 3.6L 3606CC H6 GAS DOHC Naturally Aspirated |
| 2004 | Porsche | 911 | Turbo Convertible 2-Door | 3.6L 3606CC H6 GAS DOHC Turbocharged |
| 2004 | Porsche | 911 | Turbo Coupe 2-Door | 3.6L 3606CC H6 GAS DOHC Turbocharged |
| 2004 | Porsche | Boxster | Base Convertible 2-Door | 2.7L 2687CC H6 GAS DOHC Naturally Aspirated |
| 2004 | Porsche | Boxster | S Convertible 2-Door | 3.2L 3179CC H6 GAS DOHC Naturally Aspirated |
| 2004 | Porsche | Boxster | S Special Edition Convertible 2-Door | 3.2L 3179CC H6 GAS DOHC Naturally Aspirated |
| 2004 | Porsche | Cayenne | Base Sport Utility 4-Door | 3.2L 3189CC 195Cu. In. V6 GAS DOHC Naturally Aspirated |
| 2004 | Porsche | Cayenne | S Sport Utility 4-Door | 4.5L 4511CC V8 GAS DOHC Naturally Aspirated |
| 2004 | Porsche | Cayenne | Turbo Sport Utility 4-Door | 4.5L 4511CC V8 GAS DOHC Turbocharged |
| 2004 | Saab | 9-3 | Aero Convertible 2-Door | 2.0L 1998CC 122Cu. In. l4 GAS DOHC Turbocharged |
| 2004 | Saab | 9-3 | Aero Sedan 4-Door | 2.0L 1998CC 122Cu. In. l4 GAS DOHC Turbocharged |
| 2004 | Saab | 9-3 | Arc Convertible 2-Door | 2.0L 1998CC 122Cu. In. l4 GAS DOHC Turbocharged |
| 2004 | Saab | 9-3 | Arc Sedan 4-Door | 2.0L 1998CC 122Cu. In. l4 GAS DOHC Turbocharged |
| 2004 | Saab | 9-3 | Linear Sedan 4-Door | 2.0L 1998CC 122Cu. In. l4 GAS DOHC Turbocharged |
| 2004 | Saab | 9-3 | Vector Sedan 4-Door | 2.0L 1998CC 122Cu. In. l4 GAS DOHC Turbocharged |
| 2004 | Saab | 9-5 | 2.3t Sedan 4-Door | 2.3L 2290CC 140Cu. In. l4 GAS DOHC Turbocharged |
| 2004 | Saab | 9-5 | Aero Sedan 4-Door | 2.3L 2290CC 140Cu. In. l4 GAS DOHC Turbocharged |
| 2004 | Saab | 9-5 | Aero Wagon 4-Door | 2.3L 2290CC 140Cu. In. l4 GAS DOHC Turbocharged |
| 2004 | Saab | 9-5 | Arc Sedan 4-Door | 2.3L 2290CC 140Cu. In. l4 GAS DOHC Turbocharged |
| 2004 | Saab | 9-5 | Arc Wagon 4-Door | 2.3L 2290CC 140Cu. In. l4 GAS DOHC Turbocharged |
| 2004 | Saab | 9-5 | Linear Wagon 4-Door | 2.3L 2290CC 140Cu. In. l4 GAS DOHC Turbocharged |
| 2004 | Smart | Cabrio | Passion Convertible 2-Door | 0.7L 698CC 43Cu. In. l3 GAS SOHC Turbocharged |
| 2004 | Smart | City-Coupe | Brabus Coupe 2-Door | 0.7L 698CC 43Cu. In. l3 GAS SOHC Turbocharged |
| 2004 | Smart | City-Coupe | Passion Coupe 2-Door | 0.7L 698CC 43Cu. In. l3 GAS SOHC Turbocharged |
| 2003 | Porsche | 911 | Carrera 4 Convertible 2-Door | 3.6L 3596CC H6 GAS DOHC Naturally Aspirated |
| 2003 | Porsche | 911 | Carrera 4S Convertible 2-Door | 3.6L 3596CC H6 GAS DOHC Naturally Aspirated |
| 2003 | Porsche | 911 | Carrera 4S Coupe 2-Door | 3.6L 3596CC H6 GAS DOHC Naturally Aspirated |
| 2003 | Porsche | 911 | Carrera Convertible 2-Door | 3.6L 3596CC H6 GAS DOHC Naturally Aspirated |
| 2003 | Porsche | 911 | Carrera Coupe 2-Door | 3.6L 3596CC H6 GAS DOHC Naturally Aspirated |
| 2003 | Porsche | 911 | GT2 Coupe 2-Door | 3.6L 3606CC H6 GAS DOHC Turbocharged |
| 2003 | Porsche | 911 | Targa Coupe 2-Door | 3.6L 3596CC H6 GAS DOHC Naturally Aspirated |
| 2003 | Porsche | 911 | Turbo Convertible 2-Door | 3.6L 3606CC H6 GAS DOHC Turbocharged |
| 2003 | Porsche | 911 | Turbo Coupe 2-Door | 3.6L 3606CC H6 GAS DOHC Turbocharged |
| 2003 | Porsche | Boxster | Base Convertible 2-Door | 2.7L 2687CC H6 GAS DOHC Naturally Aspirated |
| 2003 | Porsche | Boxster | Roadster Convertible 2-Door | 2.7L 2687CC H6 GAS DOHC Naturally Aspirated |
| 2003 | Porsche | Boxster | Roadster S Convertible 2-Door | 3.2L 3179CC H6 GAS DOHC Naturally Aspirated |
| 2003 | Porsche | Boxster | S Convertible 2-Door | 3.2L 3179CC H6 GAS DOHC Naturally Aspirated |
| 2003 | Porsche | Cayenne | S Sport Utility 4-Door | 4.5L 4511CC V8 GAS DOHC Naturally Aspirated |
| 2003 | Porsche | Cayenne | Turbo Sport Utility 4-Door | 4.5L 4511CC V8 GAS DOHC Turbocharged |
| 2003 | Saab | 9-3 | Arc Sedan 4-Door | 2.0L 1998CC 122Cu. In. l4 GAS DOHC Turbocharged |
| 2003 | Saab | 9-3 | Linear Sedan 4-Door | 2.0L 1998CC 122Cu. In. l4 GAS DOHC Turbocharged |
| 2003 | Saab | 9-3 | SE Convertible 2-Door | 2.0L 1985CC l4 GAS DOHC Turbocharged |
| 2003 | Saab | 9-3 | Vector Sedan 4-Door | 2.0L 1998CC 122Cu. In. l4 GAS DOHC Turbocharged |
| 2003 | Saab | 9-5 | 2.3t Sedan 4-Door | 2.3L 2290CC 140Cu. In. l4 GAS DOHC Turbocharged |
| 2003 | Saab | 9-5 | Aero Sedan 4-Door | 2.3L 2290CC 140Cu. In. l4 GAS DOHC Turbocharged |
| 2003 | Saab | 9-5 | Aero Wagon 4-Door | 2.3L 2290CC 140Cu. In. l4 GAS DOHC Turbocharged |
| 2003 | Saab | 9-5 | Arc Sedan 4-Door | 3.0L 2961CC 181Cu. In. V6 GAS DOHC Turbocharged |
| 2003 | Saab | 9-5 | Arc Wagon 4-Door | 3.0L 2961CC 181Cu. In. V6 GAS DOHC Turbocharged |
| 2003 | Saab | 9-5 | Linear Sedan 4-Door | 2.3L 2290CC 140Cu. In. l4 GAS DOHC Turbocharged |
| 2003 | Saab | 9-5 | Linear Wagon 4-Door | 2.3L 2290CC 140Cu. In. l4 GAS DOHC Turbocharged |
| 2002 | Porsche | 911 | Carrera 4 Convertible 2-Door | 3.6L 3596CC H6 GAS DOHC Naturally Aspirated |
| 2002 | Porsche | 911 | Carrera 4S Coupe 2-Door | 3.6L 3596CC H6 GAS DOHC Naturally Aspirated |
| 2002 | Porsche | 911 | Carrera Convertible 2-Door | 3.6L 3596CC H6 GAS DOHC Naturally Aspirated |
| 2002 | Porsche | 911 | Carrera Coupe 2-Door | 3.6L 3596CC H6 GAS DOHC Naturally Aspirated |
| 2002 | Porsche | 911 | GT2 Coupe 2-Door | 3.6L 3606CC H6 GAS DOHC Turbocharged |
| 2002 | Porsche | 911 | Targa Coupe 2-Door | 3.6L 3596CC H6 GAS DOHC Naturally Aspirated |
| 2002 | Porsche | 911 | Turbo Convertible 2-Door | 3.6L 3606CC H6 GAS DOHC Turbocharged |
| 2002 | Porsche | 911 | Turbo Coupe 2-Door | 3.6L 3606CC H6 GAS DOHC Turbocharged |
| 2002 | Porsche | Boxster | Base Convertible 2-Door | 2.7L 2687CC H6 GAS DOHC Naturally Aspirated |
| 2002 | Porsche | Boxster | Roadster Convertible 2-Door | 2.7L 2687CC H6 GAS DOHC Naturally Aspirated |
| 2002 | Porsche | Boxster | Roadster S Convertible 2-Door | 3.2L 3179CC H6 GAS DOHC Naturally Aspirated |
| 2002 | Porsche | Boxster | S Convertible 2-Door | 3.2L 3179CC H6 GAS DOHC Naturally Aspirated |
| 2002 | Saab | 9-3 | SE Convertible 2-Door | 2.0L 1985CC l4 GAS DOHC Turbocharged |
| 2002 | Saab | 9-3 | SE Convertible 2-Door | 2.0L 1998CC 122Cu. In. l4 GAS DOHC Turbocharged |
| 2002 | Saab | 9-3 | SE Hatchback 4-Door | 2.0L 1985CC l4 GAS DOHC Turbocharged |
| 2002 | Saab | 9-3 | SE Hatchback 4-Door | 2.0L 1998CC 122Cu. In. l4 GAS DOHC Turbocharged |
| 2002 | Saab | 9-3 | Turbo Convertible 2-Door | 2.0L 1998CC 122Cu. In. l4 GAS DOHC Turbocharged |
| 2002 | Saab | 9-3 | Turbo Hatchback 4-Door | 2.0L 1998CC 122Cu. In. l4 GAS DOHC Turbocharged |
| 2002 | Saab | 9-3 | Viggen Convertible 2-Door | 2.3L 2290CC 140Cu. In. l4 GAS DOHC Turbocharged |
| 2002 | Saab | 9-3 | Viggen Hatchback 2-Door | 2.3L 2290CC 140Cu. In. l4 GAS DOHC Turbocharged |
| 2002 | Saab | 9-3 | Viggen Hatchback 4-Door | 2.3L 2290CC 140Cu. In. l4 GAS DOHC Turbocharged |
| 2002 | Saab | 9-5 | 2.3t Sedan 4-Door | 2.3L 2290CC 140Cu. In. l4 GAS DOHC Turbocharged |
| 2002 | Saab | 9-5 | 2.3t Wagon 4-Door | 2.3L 2290CC 140Cu. In. l4 GAS DOHC Turbocharged |
| 2002 | Saab | 9-5 | Aero Sedan 4-Door | 2.3L 2290CC 140Cu. In. l4 GAS DOHC Turbocharged |
| 2002 | Saab | 9-5 | Aero Wagon 4-Door | 2.3L 2290CC 140Cu. In. l4 GAS DOHC Turbocharged |
| 2002 | Saab | 9-5 | Arc Sedan 4-Door | 3.0L 2961CC 181Cu. In. V6 GAS DOHC Turbocharged |
| 2002 | Saab | 9-5 | Arc Wagon 4-Door | 3.0L 2961CC 181Cu. In. V6 GAS DOHC Turbocharged |
| 2002 | Saab | 9-5 | Linear Sedan 4-Door | 2.3L 2290CC 140Cu. In. l4 GAS DOHC Turbocharged |
| 2002 | Saab | 9-5 | Linear Wagon 4-Door | 2.3L 2290CC 140Cu. In. l4 GAS DOHC Turbocharged |
| 2002 | Saab | 9-5 | SE Sedan 4-Door | 3.0L 2962CC 181Cu. In. V6 GAS DOHC Naturally Aspirated |
| 2002 | Volkswagen | Beetle | GL Hatchback 2-Door | 1.8L 1781CC l4 GAS DOHC Turbocharged |
| 2002 | Volkswagen | Beetle | GL Hatchback 2-Door | 1.9L 1896CC 116Cu. In. l4 DIESEL SOHC Turbocharged |
| 2002 | Volkswagen | Beetle | GL Hatchback 2-Door | 2.0L 1984CC 121Cu. In. l4 GAS SOHC Naturally Aspirated |
| 2002 | Volkswagen | Beetle | GLS Hatchback 2-Door | 1.8L 1781CC l4 GAS DOHC Turbocharged |
| 2002 | Volkswagen | Beetle | GLS Hatchback 2-Door | 1.9L 1896CC 116Cu. In. l4 DIESEL SOHC Turbocharged |
| 2002 | Volkswagen | Beetle | GLS Hatchback 2-Door | 2.0L 1984CC 121Cu. In. l4 GAS SOHC Naturally Aspirated |
| 2002 | Volkswagen | Beetle | GLS Sport Turbo Hatchback 2-Door | 1.8L 1781CC l4 GAS DOHC Turbocharged |
| 2002 | Volkswagen | Beetle | GLX Hatchback 2-Door | 1.8L 1781CC l4 GAS DOHC Turbocharged |
| 2002 | Volkswagen | Beetle | GLX Sport Turbo Hatchback 2-Door | 1.8L 1781CC l4 GAS DOHC Turbocharged |
| 2002 | Volkswagen | Beetle | Sport Hatchback 2-Door | 1.8L 1781CC l4 GAS DOHC Turbocharged |
| 2002 | Volkswagen | Beetle | Sport Hatchback 2-Door | 1.9L 1896CC 116Cu. In. l4 DIESEL SOHC Turbocharged |
| 2002 | Volkswagen | Beetle | Sport Hatchback 2-Door | 2.0L 1984CC 121Cu. In. l4 GAS SOHC Naturally Aspirated |
| 2002 | Volkswagen | Beetle | Turbo S Hatchback 2-Door | 1.8L 1781CC l4 GAS DOHC Turbocharged |
| 2001 | Porsche | 911 | Carrera 4 Convertible 2-Door | 3.4L 3400CC H6 GAS DOHC Naturally Aspirated |
| 2001 | Porsche | 911 | Carrera 4 Coupe 2-Door | 3.4L 3400CC H6 GAS DOHC Naturally Aspirated |
| 2001 | Porsche | 911 | Carrera Convertible 2-Door | 3.4L 3400CC H6 GAS DOHC Naturally Aspirated |
| 2001 | Porsche | 911 | Carrera Coupe 2-Door | 3.4L 3400CC H6 GAS DOHC Naturally Aspirated |
| 2001 | Porsche | 911 | GT3 Coupe 2-Door | 3.6L 3606CC H6 GAS DOHC Naturally Aspirated |
| 2001 | Porsche | 911 | Turbo Convertible 2-Door | 3.6L 3606CC H6 GAS DOHC Turbocharged |
| 2001 | Porsche | 911 | Turbo Coupe 2-Door | 3.6L 3606CC H6 GAS DOHC Turbocharged |
| 2001 | Porsche | Boxster | Base Convertible 2-Door | 2.7L 2687CC H6 GAS DOHC Naturally Aspirated |
| 2001 | Porsche | Boxster | Roadster Convertible 2-Door | 2.7L 2687CC H6 GAS DOHC Naturally Aspirated |
| 2001 | Porsche | Boxster | Roadster S Convertible 2-Door | 3.2L 3179CC H6 GAS DOHC Naturally Aspirated |
| 2001 | Porsche | Boxster | S Convertible 2-Door | 3.2L 3179CC H6 GAS DOHC Naturally Aspirated |
| 2001 | Saab | 9-3 | Base Hatchback 2-Door | 2.0L 1985CC l4 GAS DOHC Turbocharged |
| 2001 | Saab | 9-3 | Base Hatchback 4-Door | 2.0L 1985CC l4 GAS DOHC Turbocharged |
| 2001 | Saab | 9-3 | SE Convertible 2-Door | 2.0L 1985CC l4 GAS DOHC Turbocharged |
| 2001 | Saab | 9-3 | SE Convertible 2-Door | 2.0L 1998CC 122Cu. In. l4 GAS DOHC Turbocharged |
| 2001 | Saab | 9-3 | SE Hatchback 4-Door | 2.0L 1985CC l4 GAS DOHC Turbocharged |
| 2001 | Saab | 9-3 | SE Hatchback 4-Door | 2.0L 1998CC 122Cu. In. l4 GAS DOHC Turbocharged |
| 2001 | Saab | 9-3 | Turbo Convertible 2-Door | 2.0L 1998CC 122Cu. In. l4 GAS DOHC Turbocharged |
| 2001 | Saab | 9-3 | Turbo Hatchback 4-Door | 2.0L 1998CC 122Cu. In. l4 GAS DOHC Turbocharged |
| 2001 | Saab | 9-3 | Viggen Convertible 2-Door | 2.3L 2290CC 140Cu. In. l4 GAS DOHC Turbocharged |
| 2001 | Saab | 9-3 | Viggen Hatchback 2-Door | 2.3L 2290CC 140Cu. In. l4 GAS DOHC Turbocharged |
| 2001 | Saab | 9-3 | Viggen Hatchback 4-Door | 2.3L 2290CC 140Cu. In. l4 GAS DOHC Turbocharged |
| 2001 | Saab | 9-5 | 2.3t Sedan 4-Door | 2.3L 2290CC 140Cu. In. l4 GAS DOHC Turbocharged |
| 2001 | Saab | 9-5 | 2.3t Wagon 4-Door | 2.3L 2290CC 140Cu. In. l4 GAS DOHC Turbocharged |
| 2001 | Saab | 9-5 | Aero Sedan 4-Door | 2.3L 2290CC 140Cu. In. l4 GAS DOHC Turbocharged |
| 2001 | Saab | 9-5 | Aero Wagon 4-Door | 2.3L 2290CC 140Cu. In. l4 GAS DOHC Turbocharged |
| 2001 | Saab | 9-5 | SE Sedan 4-Door | 3.0L 2961CC 181Cu. In. V6 GAS DOHC Turbocharged |
| 2001 | Saab | 9-5 | SE Wagon 4-Door | 3.0L 2961CC 181Cu. In. V6 GAS DOHC Turbocharged |
| 2001 | Volkswagen | Beetle | GL Hatchback 2-Door | 1.8L 1781CC l4 GAS DOHC Turbocharged |
| 2001 | Volkswagen | Beetle | GL Hatchback 2-Door | 1.9L 1896CC 116Cu. In. l4 DIESEL SOHC Turbocharged |
| 2001 | Volkswagen | Beetle | GL Hatchback 2-Door | 2.0L 1984CC 121Cu. In. l4 GAS SOHC Naturally Aspirated |
| 2001 | Volkswagen | Beetle | GLS Hatchback 2-Door | 1.8L 1781CC l4 GAS DOHC Turbocharged |
| 2001 | Volkswagen | Beetle | GLS Hatchback 2-Door | 1.9L 1896CC 116Cu. In. l4 DIESEL SOHC Turbocharged |
| 2001 | Volkswagen | Beetle | GLS Hatchback 2-Door | 2.0L 1984CC 121Cu. In. l4 GAS SOHC Naturally Aspirated |
| 2001 | Volkswagen | Beetle | GLS Turbo Hatchback 2-Door | 1.8L 1781CC l4 GAS DOHC Turbocharged |
| 2001 | Volkswagen | Beetle | GLX Hatchback 2-Door | 1.8L 1781CC l4 GAS DOHC Turbocharged |
| 2001 | Volkswagen | Beetle | GLX Sport Turbo Hatchback 2-Door | 1.8L 1781CC l4 GAS DOHC Turbocharged |
| 2001 | Volkswagen | Beetle | GLX Turbo Hatchback 2-Door | 1.8L 1781CC l4 GAS DOHC Turbocharged |
| 2001 | Volkswagen | Beetle | Sport Hatchback 2-Door | 1.8L 1781CC l4 GAS DOHC Turbocharged |
| 2001 | Volkswagen | Beetle | Sport Hatchback 2-Door | 1.9L 1896CC 116Cu. In. l4 DIESEL SOHC Turbocharged |
| 2001 | Volkswagen | Beetle | Sport Hatchback 2-Door | 2.0L 1984CC 121Cu. In. l4 GAS SOHC Naturally Aspirated |
| 2000 | Porsche | 911 | Carrera 4 Convertible 2-Door | 3.4L 3400CC H6 GAS DOHC Naturally Aspirated |
| 2000 | Porsche | 911 | Carrera 4 Coupe 2-Door | 3.4L 3400CC H6 GAS DOHC Naturally Aspirated |
| 2000 | Porsche | 911 | Carrera Convertible 2-Door | 3.4L 3400CC H6 GAS DOHC Naturally Aspirated |
| 2000 | Porsche | 911 | Carrera Coupe 2-Door | 3.4L 3400CC H6 GAS DOHC Naturally Aspirated |
| 2000 | Porsche | Boxster | Roadster Convertible 2-Door | 2.7L 2687CC H6 GAS DOHC Naturally Aspirated |
| 2000 | Porsche | Boxster | Roadster Convertible 2-Door | 3.2L 3179CC H6 GAS DOHC Naturally Aspirated |
| 2000 | Porsche | Boxster | Roadster S Convertible 2-Door | 3.2L 3179CC H6 GAS DOHC Naturally Aspirated |
| 2000 | Saab | 9-3 | Base Convertible 2-Door | 2.0L 1985CC l4 GAS DOHC Turbocharged |
| 2000 | Saab | 9-3 | Base Hatchback 2-Door | 2.0L 1985CC l4 GAS DOHC Turbocharged |
| 2000 | Saab | 9-3 | Base Hatchback 4-Door | 2.0L 1985CC l4 GAS DOHC Turbocharged |
| 2000 | Saab | 9-3 | SE Convertible 2-Door | 2.0L 1985CC l4 GAS DOHC Turbocharged |
| 2000 | Saab | 9-3 | SE Hatchback 4-Door | 2.0L 1985CC l4 GAS DOHC Turbocharged |
| 2000 | Saab | 9-3 | Viggen Convertible 2-Door | 2.3L 2290CC 140Cu. In. l4 GAS DOHC Turbocharged |
| 2000 | Saab | 9-3 | Viggen Hatchback 2-Door | 2.3L 2290CC 140Cu. In. l4 GAS DOHC Turbocharged |
| 2000 | Saab | 9-3 | Viggen Hatchback 4-Door | 2.3L 2290CC 140Cu. In. l4 GAS DOHC Turbocharged |
| 2000 | Saab | 9-5 | 2.3t Sedan 4-Door | 2.3L 2290CC 140Cu. In. l4 GAS DOHC Turbocharged |
| 2000 | Saab | 9-5 | 2.3t Wagon 4-Door | 2.3L 2290CC 140Cu. In. l4 GAS DOHC Turbocharged |
| 2000 | Saab | 9-5 | Aero Sedan 4-Door | 2.3L 2290CC 140Cu. In. l4 GAS DOHC Turbocharged |
| 2000 | Saab | 9-5 | Aero Wagon 4-Door | 2.3L 2290CC 140Cu. In. l4 GAS DOHC Turbocharged |
| 2000 | Saab | 9-5 | Gary Fisher Wagon 4-Door | 2.3L 2290CC 140Cu. In. l4 GAS DOHC Turbocharged |
| 2000 | Saab | 9-5 | SE Sedan 4-Door | 3.0L 2961CC 181Cu. In. V6 GAS DOHC Turbocharged |
| 2000 | Saab | 9-5 | SE Wagon 4-Door | 3.0L 2961CC 181Cu. In. V6 GAS DOHC Turbocharged |
| 2000 | Volkswagen | Beetle | GL Hatchback 2-Door | 1.8L 1781CC l4 GAS DOHC Turbocharged |
| 2000 | Volkswagen | Beetle | GL Hatchback 2-Door | 1.9L 1896CC 116Cu. In. l4 DIESEL SOHC Turbocharged |
| 2000 | Volkswagen | Beetle | GL Hatchback 2-Door | 2.0L 1984CC 121Cu. In. l4 GAS SOHC Naturally Aspirated |
| 2000 | Volkswagen | Beetle | GLS Hatchback 2-Door | 1.8L 1781CC l4 GAS DOHC Turbocharged |
| 2000 | Volkswagen | Beetle | GLS Hatchback 2-Door | 1.9L 1896CC 116Cu. In. l4 DIESEL SOHC Turbocharged |
| 2000 | Volkswagen | Beetle | GLS Hatchback 2-Door | 2.0L 1984CC 121Cu. In. l4 GAS SOHC Naturally Aspirated |
| 2000 | Volkswagen | Beetle | GLS Turbo Hatchback 2-Door | 1.8L 1781CC l4 GAS DOHC Turbocharged |
| 2000 | Volkswagen | Beetle | GLX Hatchback 2-Door | 1.8L 1781CC l4 GAS DOHC Turbocharged |
| 2000 | Volkswagen | Beetle | GLX Turbo Hatchback 2-Door | 1.8L 1781CC l4 GAS DOHC Turbocharged |
| 1999 | Porsche | 911 | Carrera 4 Convertible 2-Door | 3.4L 3400CC H6 GAS DOHC Naturally Aspirated |
| 1999 | Porsche | 911 | Carrera 4 Coupe 2-Door | 3.4L 3400CC H6 GAS DOHC Naturally Aspirated |
| 1999 | Porsche | 911 | Carrera Convertible 2-Door | 3.4L 3400CC H6 GAS DOHC Naturally Aspirated |
| 1999 | Porsche | 911 | Carrera Coupe 2-Door | 3.4L 3400CC H6 GAS DOHC Naturally Aspirated |
| 1999 | Porsche | Boxster | Base Convertible 2-Door | 2.5L 2480CC H6 GAS DOHC Naturally Aspirated |
| 1999 | Saab | 9-3 | Base Convertible 2-Door | 2.0L 1985CC l4 GAS DOHC Turbocharged |
| 1999 | Saab | 9-3 | Base Hatchback 2-Door | 2.0L 1985CC l4 GAS DOHC Turbocharged |
| 1999 | Saab | 9-3 | Base Hatchback 4-Door | 2.0L 1985CC l4 GAS DOHC Turbocharged |
| 1999 | Saab | 9-3 | SE Convertible 2-Door | 2.0L 1985CC l4 GAS DOHC Turbocharged |
| 1999 | Saab | 9-3 | SE Hatchback 4-Door | 2.0L 1985CC l4 GAS DOHC Turbocharged |
| 1999 | Saab | 9-3 | Viggen Hatchback 2-Door | 2.3L 2290CC 140Cu. In. l4 GAS DOHC Turbocharged |
| 1999 | Saab | 9-5 | Base Sedan 4-Door | 2.3L 2290CC 140Cu. In. l4 GAS DOHC Turbocharged |
| 1999 | Saab | 9-5 | Base Sedan 4-Door | 3.0L 2961CC 181Cu. In. V6 GAS DOHC Turbocharged |
| 1999 | Saab | 9-5 | Base Wagon 4-Door | 2.3L 2290CC 140Cu. In. l4 GAS DOHC Turbocharged |
| 1999 | Saab | 9-5 | Base Wagon 4-Door | 3.0L 2961CC 181Cu. In. V6 GAS DOHC Turbocharged |
| 1999 | Saab | 9-5 | SE Sedan 4-Door | 2.3L 2290CC 140Cu. In. l4 GAS DOHC Turbocharged |
| 1999 | Saab | 9-5 | SE Sedan 4-Door | 3.0L 2961CC 181Cu. In. V6 GAS DOHC Turbocharged |
| 1999 | Volkswagen | Beetle | Base Hatchback 2-Door | 2.0L 1984CC 121Cu. In. l4 GAS SOHC Naturally Aspirated |
| 1999 | Volkswagen | Beetle | GL Hatchback 2-Door | 1.8L 1781CC l4 GAS DOHC Turbocharged |
| 1999 | Volkswagen | Beetle | GL Hatchback 2-Door | 1.9L 1896CC 116Cu. In. l4 DIESEL SOHC Turbocharged |
| 1999 | Volkswagen | Beetle | GL Hatchback 2-Door | 2.0L 1984CC 121Cu. In. l4 GAS SOHC Naturally Aspirated |
| 1999 | Volkswagen | Beetle | GLS Hatchback 2-Door | 1.8L 1781CC l4 GAS DOHC Turbocharged |
| 1999 | Volkswagen | Beetle | GLS Hatchback 2-Door | 1.9L 1896CC 116Cu. In. l4 DIESEL SOHC Turbocharged |
| 1999 | Volkswagen | Beetle | GLS Hatchback 2-Door | 2.0L 1984CC 121Cu. In. l4 GAS SOHC Naturally Aspirated |
| 1999 | Volkswagen | Beetle | GLX Hatchback 2-Door | 1.8L 1781CC l4 GAS DOHC Turbocharged |
| 1999 | Volkswagen | Beetle | GLX Hatchback 2-Door | 1.9L 1896CC 116Cu. In. l4 DIESEL SOHC Turbocharged |
| 1999 | Volkswagen | Beetle | GLX Hatchback 2-Door | 2.0L 1984CC 121Cu. In. l4 GAS SOHC Naturally Aspirated |
| 1998 | Porsche | 911 | Carrera 4 Convertible 2-Door | 3.6L 3606CC H6 GAS SOHC Naturally Aspirated |
| 1998 | Porsche | 911 | Carrera 4 Coupe 2-Door | 3.6L 3606CC H6 GAS SOHC Naturally Aspirated |
| 1998 | Porsche | 911 | Carrera 4S Coupe 2-Door | 3.6L 3606CC H6 GAS SOHC Naturally Aspirated |
| 1998 | Porsche | 911 | Carrera Convertible 2-Door | 3.6L 3606CC H6 GAS SOHC Naturally Aspirated |
| 1998 | Porsche | 911 | Carrera S Coupe 2-Door | 3.6L 3606CC H6 GAS SOHC Naturally Aspirated |
| 1998 | Porsche | 911 | Turbo Convertible 2-Door | 3.6L 3606CC H6 GAS DOHC Turbocharged |
| 1998 | Porsche | Boxster | Base Convertible 2-Door | 2.5L 2480CC H6 GAS DOHC Naturally Aspirated |
| 1998 | Volkswagen | Beetle | Base Hatchback 2-Door | 2.0L 1984CC 121Cu. In. l4 GAS SOHC Naturally Aspirated |
| 1998 | Volkswagen | Beetle | TDI Hatchback 2-Door | 1.9L 1896CC 116Cu. In. l4 DIESEL SOHC Turbocharged |
| 1997 | Porsche | 911 | Carrera 4 Convertible 2-Door | 3.6L 3606CC H6 GAS SOHC Naturally Aspirated |
| 1997 | Porsche | 911 | Carrera 4 Coupe 2-Door | 3.6L 3606CC H6 GAS SOHC Naturally Aspirated |
| 1997 | Porsche | 911 | Carrera 4S Coupe 2-Door | 3.6L 3606CC H6 GAS SOHC Naturally Aspirated |
| 1997 | Porsche | 911 | Carrera Convertible 2-Door | 3.6L 3606CC H6 GAS SOHC Naturally Aspirated |
| 1997 | Porsche | 911 | Carrera Coupe 2-Door | 3.6L 3606CC H6 GAS SOHC Naturally Aspirated |
| 1997 | Porsche | 911 | Turbo Coupe 2-Door | 3.6L 3606CC H6 GAS SOHC Turbocharged |
| 1997 | Porsche | Boxster | Base Convertible 2-Door | 2.5L 2480CC H6 GAS DOHC Naturally Aspirated |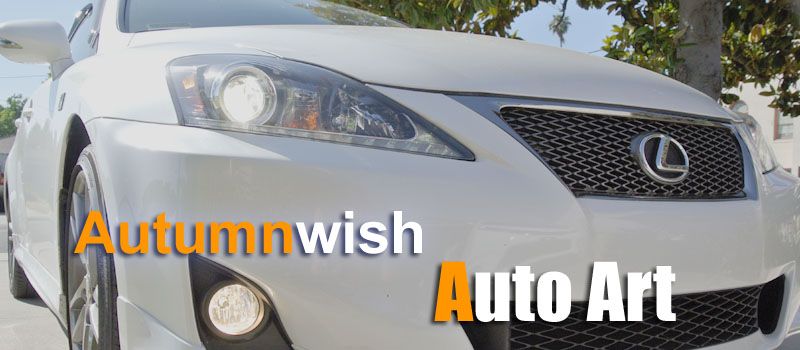 P

roduction Description:


W

e

do our best to describe the product, please make sure you read the description and all the photos below before purchase. If you have any questions, please feel free to contact us.




Shift Knob Boot Cover

COMPATIBILITY:
All Vehicles(If shifter diameter is larger than 0.625", you will need to cut a hole at the top for the shifter to get through)
(If your shift knob base is larger than 0.625", you will need to remove the ring and fold the shift boot inward)
PACKAGE INCLUDES:
1 x Shift knob boot cover(shift knob NOT included)

FEATURES:

Brand new & never been used

Made of high quality PVC Carbon Fiber look with 4 blue rows of stitches
Dimension: Top ring diameter: 0.625", Height 8.5"
INSTALLATION:
Modification may be required depending on the size of you shifter
Installation instruction manual NOT included
Professional installation is strongly recommended.
Product Pictures

| | |
| --- | --- |
| | inkFrog Analytics |
Share