Scion FRS Subaru BRZ Toyota GT86 13-19 NRS Nur GTS Euro Spec Gloss Black Trunk High Wing Spoiler
Regular price
Sale price
$279.99
Unit price
per
Sale
Sold out
Compatible Vehicles
| Year | Make | Model | Trim | Engine |
| --- | --- | --- | --- | --- |
| 2019 | Subaru | BRZ | Base Coupe 2-Door | 2.0L 1998CC 122Cu. In. H4 GAS DOHC Naturally Aspirated |
| 2019 | Subaru | BRZ | Limited Coupe 2-Door | 2.0L 1998CC 122Cu. In. H4 GAS DOHC Naturally Aspirated |
| 2019 | Subaru | BRZ | Premium Coupe 2-Door | 2.0L 1998CC 122Cu. In. H4 GAS DOHC Naturally Aspirated |
| 2019 | Subaru | BRZ | Series.Gray Coupe 2-Door | 2.0L 1998CC 122Cu. In. H4 GAS DOHC Naturally Aspirated |
| 2019 | Subaru | BRZ | Sport-tech Coupe 2-Door | 2.0L 1998CC 122Cu. In. H4 GAS DOHC Naturally Aspirated |
| 2019 | Subaru | BRZ | Sport-tech RS Coupe 2-Door | 2.0L 1998CC 122Cu. In. H4 GAS DOHC Naturally Aspirated |
| 2019 | Toyota | 86 | Base Coupe 2-Door | 2.0L 1998CC 122Cu. In. H4 GAS DOHC Naturally Aspirated |
| 2019 | Toyota | 86 | GT Coupe 2-Door | 2.0L 1998CC 122Cu. In. H4 GAS DOHC Naturally Aspirated |
| 2019 | Toyota | 86 | TRD Special Edition Coupe 2-Door | 2.0L 1998CC 122Cu. In. H4 GAS DOHC Naturally Aspirated |
| 2018 | Subaru | BRZ | Base Coupe 2-Door | 2.0L 1998CC 122Cu. In. H4 GAS DOHC Naturally Aspirated |
| 2018 | Subaru | BRZ | Limited Coupe 2-Door | 2.0L 1998CC 122Cu. In. H4 GAS DOHC Naturally Aspirated |
| 2018 | Subaru | BRZ | Premium Coupe 2-Door | 2.0L 1998CC 122Cu. In. H4 GAS DOHC Naturally Aspirated |
| 2018 | Subaru | BRZ | Sport-tech Coupe 2-Door | 2.0L 1998CC 122Cu. In. H4 GAS DOHC Naturally Aspirated |
| 2018 | Subaru | BRZ | Sport-tech RS Coupe 2-Door | 2.0L 1998CC 122Cu. In. H4 GAS DOHC Naturally Aspirated |
| 2018 | Subaru | BRZ | TS Coupe 2-Door | 2.0L 1998CC 122Cu. In. H4 GAS DOHC Naturally Aspirated |
| 2018 | Toyota | 86 | Base Coupe 2-Door | 2.0L 1998CC 122Cu. In. H4 GAS DOHC Naturally Aspirated |
| 2018 | Toyota | 86 | GT Coupe 2-Door | 2.0L 1998CC 122Cu. In. H4 GAS DOHC Naturally Aspirated |
| 2017 | Subaru | BRZ | Base Coupe 2-Door | 2.0L 1998CC 122Cu. In. H4 GAS DOHC Naturally Aspirated |
| 2017 | Subaru | BRZ | Limited Coupe 2-Door | 2.0L 1998CC 122Cu. In. H4 GAS DOHC Naturally Aspirated |
| 2017 | Subaru | BRZ | Premium Coupe 2-Door | 2.0L 1998CC 122Cu. In. H4 GAS DOHC Naturally Aspirated |
| 2017 | Subaru | BRZ | Sport-tech Coupe 2-Door | 2.0L 1998CC 122Cu. In. H4 GAS DOHC Naturally Aspirated |
| 2017 | Toyota | 86 | Base Coupe 2-Door | 2.0L 1998CC 122Cu. In. H4 GAS DOHC Naturally Aspirated |
| 2017 | Toyota | 86 | Special Edition Coupe 2-Door | 2.0L 1998CC 122Cu. In. H4 GAS DOHC Naturally Aspirated |
| 2016 | Scion | FR-S | Base Coupe 2-Door | 2.0L 1998CC 122Cu. In. H4 GAS DOHC Naturally Aspirated |
| 2016 | Subaru | BRZ | Base Coupe 2-Door | 2.0L 1998CC 122Cu. In. H4 GAS DOHC Naturally Aspirated |
| 2016 | Subaru | BRZ | Limited Coupe 2-Door | 2.0L 1998CC 122Cu. In. H4 GAS DOHC Naturally Aspirated |
| 2016 | Subaru | BRZ | Premium Coupe 2-Door | 2.0L 1998CC 122Cu. In. H4 GAS DOHC Naturally Aspirated |
| 2016 | Subaru | BRZ | Series.HyperBlue Coupe 2-Door | 2.0L 1998CC 122Cu. In. H4 GAS DOHC Naturally Aspirated |
| 2016 | Subaru | BRZ | Sport-tech Coupe 2-Door | 2.0L 1998CC 122Cu. In. H4 GAS DOHC Naturally Aspirated |
| 2015 | Scion | FR-S | Base Coupe 2-Door | 2.0L 1998CC 122Cu. In. H4 GAS DOHC Naturally Aspirated |
| 2015 | Subaru | BRZ | Aozora Edition Coupe 2-Door | 2.0L 1998CC 122Cu. In. H4 GAS DOHC Naturally Aspirated |
| 2015 | Subaru | BRZ | Base Coupe 2-Door | 2.0L 1998CC 122Cu. In. H4 GAS DOHC Naturally Aspirated |
| 2015 | Subaru | BRZ | Limited Coupe 2-Door | 2.0L 1998CC 122Cu. In. H4 GAS DOHC Naturally Aspirated |
| 2015 | Subaru | BRZ | Premium Coupe 2-Door | 2.0L 1998CC 122Cu. In. H4 GAS DOHC Naturally Aspirated |
| 2015 | Subaru | BRZ | Series.Blue Coupe 2-Door | 2.0L 1998CC 122Cu. In. H4 GAS DOHC Naturally Aspirated |
| 2015 | Subaru | BRZ | Sport-tech Coupe 2-Door | 2.0L 1998CC 122Cu. In. H4 GAS DOHC Naturally Aspirated |
| 2014 | Scion | FR-S | Base Coupe 2-Door | 2.0L 1998CC 122Cu. In. H4 GAS DOHC Naturally Aspirated |
| 2014 | Subaru | BRZ | Base Coupe 2-Door | 2.0L 1998CC 122Cu. In. H4 GAS DOHC Naturally Aspirated |
| 2014 | Subaru | BRZ | Limited Coupe 2-Door | 2.0L 1998CC 122Cu. In. H4 GAS DOHC Naturally Aspirated |
| 2014 | Subaru | BRZ | Premium Coupe 2-Door | 2.0L 1998CC 122Cu. In. H4 GAS DOHC Naturally Aspirated |
| 2014 | Subaru | BRZ | Sport-tech Coupe 2-Door | 2.0L 1998CC 122Cu. In. H4 GAS DOHC Naturally Aspirated |
| 2013 | Scion | FR-S | Base Coupe 2-Door | 2.0L 1998CC 122Cu. In. H4 GAS DOHC Naturally Aspirated |
| 2013 | Subaru | BRZ | Base Coupe 2-Door | 2.0L 1998CC 122Cu. In. H4 GAS DOHC Naturally Aspirated |
| 2013 | Subaru | BRZ | Limited Coupe 2-Door | 2.0L 1998CC 122Cu. In. H4 GAS DOHC Naturally Aspirated |
| 2013 | Subaru | BRZ | Premium Coupe 2-Door | 2.0L 1998CC 122Cu. In. H4 GAS DOHC Naturally Aspirated |
| 2013 | Subaru | BRZ | Sport-tech Coupe 2-Door | 2.0L 1998CC 122Cu. In. H4 GAS DOHC Naturally Aspirated |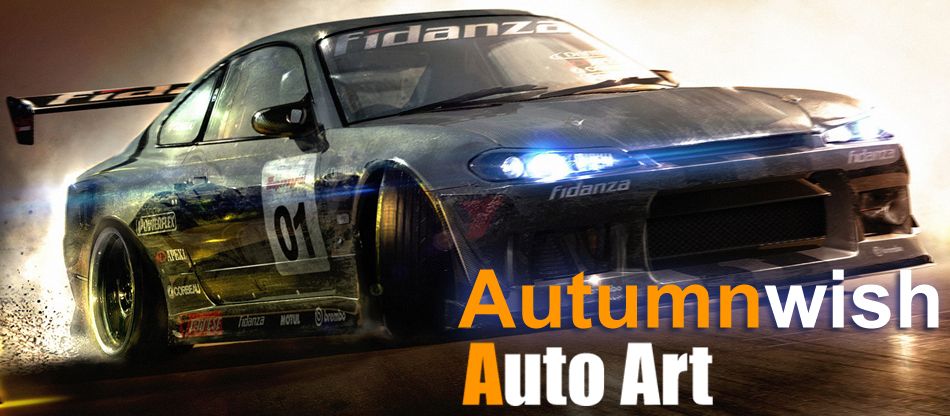 P

roduction Description:


W

e

do our best to describe the product, please make sure you read the description and all the photos below before purchase. If you have any questions, please feel free to contact us.




NRS Style Glossy Black Trunk Spoiler



INSTALLATION:
Drilling required
Installation instruction manual NOT included
Professional installation is strongly recommended.
Product Pictures

Share