Subaru BRZ JDM ARC Style Racing Real Carbon Fiber Front Bumper Lip Canard Splitter
Regular price
Sale price
$119.99
Unit price
per
Sale
Sold out
Compatible Vehicles
| Year | Make | Model | Trim | Engine |
| --- | --- | --- | --- | --- |
| 2018 | Kia | K900 | V6 Luxury Sedan 4-Door | 3.8L 3778CC V6 GAS DOHC Naturally Aspirated |
| 2018 | Kia | K900 | V6 Premium Sedan 4-Door | 3.8L 3778CC V6 GAS DOHC Naturally Aspirated |
| 2018 | Kia | K900 | V8 Luxury Sedan 4-Door | 5.0L 5038CC V8 GAS DOHC Naturally Aspirated |
| 2018 | Kia | Optima | Hybrid EX Sedan 4-Door | 2.0L 1999CC 122Cu. In. l4 ELECTRIC/GAS DOHC Naturally Aspirated |
| 2018 | Kia | Optima | Hybrid Premium Sedan 4-Door | 2.0L 1999CC 122Cu. In. l4 ELECTRIC/GAS DOHC Naturally Aspirated |
| 2018 | Kia | Optima | Plug-In Hybrid Sedan 4-Door | 2.0L 1999CC 122Cu. In. l4 ELECTRIC/GAS DOHC Naturally Aspirated |
| 2018 | Lexus | LC500 | Base Coupe 2-Door | 5.0L 4969CC 303Cu. In. V8 GAS DOHC Naturally Aspirated |
| 2018 | Mazda | 3 | G Sedan 4-Door | 2.0L 1998CC 122Cu. In. l4 GAS DOHC Naturally Aspirated |
| 2018 | Mazda | 3 | Grand Touring Hatchback 4-Door | 2.5L 2488CC 152Cu. In. l4 GAS DOHC Naturally Aspirated |
| 2018 | Mazda | 3 | Grand Touring Sedan 4-Door | 2.5L 2488CC 152Cu. In. l4 GAS DOHC Naturally Aspirated |
| 2018 | Mazda | 3 | GS Sedan 4-Door | 2.0L 1998CC 122Cu. In. l4 GAS DOHC Naturally Aspirated |
| 2018 | Mazda | 3 | GT Sedan 4-Door | 2.5L 2488CC 152Cu. In. l4 GAS DOHC Naturally Aspirated |
| 2018 | Mazda | 3 | GX Sedan 4-Door | 2.0L 1998CC 122Cu. In. l4 GAS DOHC Naturally Aspirated |
| 2018 | Mazda | 3 | Sport Hatchback 4-Door | 2.0L 1998CC 122Cu. In. l4 GAS DOHC Naturally Aspirated |
| 2018 | Mazda | 3 | Sport Sedan 4-Door | 2.0L 1998CC 122Cu. In. l4 GAS DOHC Naturally Aspirated |
| 2018 | Mazda | 3 | Touring Hatchback 4-Door | 2.0L 1998CC 122Cu. In. l4 GAS DOHC Naturally Aspirated |
| 2018 | Mazda | 3 | Touring Hatchback 4-Door | 2.5L 2488CC 152Cu. In. l4 GAS DOHC Naturally Aspirated |
| 2018 | Mazda | 3 | Touring Sedan 4-Door | 2.0L 1998CC 122Cu. In. l4 GAS DOHC Naturally Aspirated |
| 2018 | Mazda | 3 | Touring Sedan 4-Door | 2.5L 2488CC 152Cu. In. l4 GAS DOHC Naturally Aspirated |
| 2018 | Mitsubishi | Mirage G4 | ES Sedan 4-Door | 1.2L 1193CC 73Cu. In. l3 GAS DOHC Naturally Aspirated |
| 2018 | Mitsubishi | Mirage G4 | SE Sedan 4-Door | 1.2L 1193CC 73Cu. In. l3 GAS DOHC Naturally Aspirated |
| 2018 | Mitsubishi | Mirage G4 | SEL Sedan 4-Door | 1.2L 1193CC 73Cu. In. l3 GAS DOHC Naturally Aspirated |
| 2018 | Nissan | 370Z | Nismo Coupe 2-Door | 3.7L 3696CC V6 GAS DOHC Naturally Aspirated |
| 2018 | Subaru | WRX | Base Sedan 4-Door | 2.0L 1998CC 122Cu. In. H4 GAS DOHC Turbocharged |
| 2018 | Subaru | WRX | Limited Sedan 4-Door | 2.0L 1998CC 122Cu. In. H4 GAS DOHC Turbocharged |
| 2018 | Subaru | WRX | Premium Sedan 4-Door | 2.0L 1998CC 122Cu. In. H4 GAS DOHC Turbocharged |
| 2018 | Subaru | WRX | Sport Sedan 4-Door | 2.0L 1998CC 122Cu. In. H4 GAS DOHC Turbocharged |
| 2018 | Subaru | WRX | Sport-tech Sedan 4-Door | 2.0L 1998CC 122Cu. In. H4 GAS DOHC Turbocharged |
| 2018 | Subaru | WRX STI | Base Sedan 4-Door | 2.5L 2458CC H4 GAS DOHC Turbocharged |
| 2018 | Subaru | WRX STI | Limited Sedan 4-Door | 2.5L 2458CC H4 GAS DOHC Turbocharged |
| 2018 | Subaru | WRX STI | Sport Sedan 4-Door | 2.5L 2458CC H4 GAS DOHC Turbocharged |
| 2018 | Subaru | WRX STI | Sport-tech Sedan 4-Door | 2.5L 2458CC H4 GAS DOHC Turbocharged |
| 2018 | Toyota | 86 | Base Coupe 2-Door | 2.0L 1998CC 122Cu. In. H4 GAS DOHC Naturally Aspirated |
| 2018 | Toyota | Avalon | Limited Sedan 4-Door | 3.5L 3456CC V6 GAS DOHC Naturally Aspirated |
| 2018 | Toyota | Avalon | Touring Sedan 4-Door | 3.5L 3456CC V6 GAS DOHC Naturally Aspirated |
| 2018 | Toyota | Avalon | XLE Plus Sedan 4-Door | 3.5L 3456CC V6 GAS DOHC Naturally Aspirated |
| 2018 | Toyota | Avalon | XLE Premium Sedan 4-Door | 3.5L 3456CC V6 GAS DOHC Naturally Aspirated |
| 2018 | Toyota | Avalon | XLE Sedan 4-Door | 3.5L 3456CC V6 GAS DOHC Naturally Aspirated |
| 2018 | Toyota | Camry | Hybrid LE Sedan 4-Door | 2.5L 2487CC 152Cu. In. l4 ELECTRIC/GAS DOHC Naturally Aspirated |
| 2018 | Toyota | Camry | Hybrid SE Sedan 4-Door | 2.5L 2487CC 152Cu. In. l4 ELECTRIC/GAS DOHC Naturally Aspirated |
| 2018 | Toyota | Camry | Hybrid XLE Sedan 4-Door | 2.5L 2487CC 152Cu. In. l4 ELECTRIC/GAS DOHC Naturally Aspirated |
| 2018 | Toyota | Camry | L Sedan 4-Door | 2.5L 2487CC 152Cu. In. l4 GAS DOHC Naturally Aspirated |
| 2018 | Toyota | Camry | LE Sedan 4-Door | 2.5L 2487CC 152Cu. In. l4 GAS DOHC Naturally Aspirated |
| 2018 | Toyota | Camry | SE Sedan 4-Door | 2.5L 2487CC 152Cu. In. l4 GAS DOHC Naturally Aspirated |
| 2018 | Toyota | Camry | XLE Sedan 4-Door | 2.5L 2487CC 152Cu. In. l4 GAS DOHC Naturally Aspirated |
| 2018 | Toyota | Camry | XLE Sedan 4-Door | 3.5L 3456CC V6 GAS DOHC Naturally Aspirated |
| 2018 | Toyota | Camry | XSE Sedan 4-Door | 2.5L 2487CC 152Cu. In. l4 GAS DOHC Naturally Aspirated |
| 2018 | Toyota | Camry | XSE Sedan 4-Door | 3.5L 3456CC V6 GAS DOHC Naturally Aspirated |
| 2017 | Infiniti | Q50 | Base Sedan 4-Door | 2.0L 1991CC l4 GAS DOHC Turbocharged |
| 2017 | Infiniti | Q50 | Hybrid Premium Sedan 4-Door | 3.5L 3498CC V6 ELECTRIC/GAS DOHC Naturally Aspirated |
| 2017 | Infiniti | Q50 | Hybrid Sedan 4-Door | 3.5L 3498CC V6 ELECTRIC/GAS DOHC Naturally Aspirated |
| 2017 | Infiniti | Q50 | Inspiration Sedan 4-Door | 3.7L 3696CC V6 GAS DOHC Naturally Aspirated |
| 2017 | Infiniti | Q50 | Perfection Sedan 4-Door | 3.7L 3696CC V6 GAS DOHC Naturally Aspirated |
| 2017 | Infiniti | Q50 | Premium Sedan 4-Door | 2.0L 1991CC l4 GAS DOHC Turbocharged |
| 2017 | Infiniti | Q50 | Premium Sedan 4-Door | 3.0L 2997CC V6 GAS DOHC Turbocharged |
| 2017 | Infiniti | Q50 | Red Sport 400 Sedan 4-Door | 3.0L 2997CC V6 GAS DOHC Turbocharged |
| 2017 | Infiniti | Q50 | Seduction Sedan 4-Door | 3.7L 3696CC V6 GAS DOHC Naturally Aspirated |
| 2017 | Infiniti | Q50 | Sport Sedan 4-Door | 2.0L 1991CC l4 GAS DOHC Turbocharged |
| 2017 | Infiniti | Q50 | Sport Sedan 4-Door | 3.0L 2997CC V6 GAS DOHC Turbocharged |
| 2017 | Infiniti | Q60 | 400 Sport Coupe 2-Door | 3.0L 2997CC V6 GAS DOHC Turbocharged |
| 2017 | Infiniti | Q60 | Base Coupe 2-Door | 2.0L 1991CC l4 GAS DOHC Turbocharged |
| 2017 | Infiniti | Q60 | Premium Coupe 2-Door | 2.0L 1991CC l4 GAS DOHC Turbocharged |
| 2017 | Infiniti | Q60 | Premium Coupe 2-Door | 3.0L 2997CC V6 GAS DOHC Turbocharged |
| 2017 | Infiniti | Q60 | Red Sport 400 Coupe 2-Door | 3.0L 2997CC V6 GAS DOHC Turbocharged |
| 2017 | Infiniti | Q60 | Sport Coupe 2-Door | 3.0L 2997CC V6 GAS DOHC Turbocharged |
| 2017 | Infiniti | Q70 | 3.7 Sedan 4-Door | 3.7L 3696CC V6 GAS DOHC Naturally Aspirated |
| 2017 | Infiniti | Q70 | 5.6 Sedan 4-Door | 5.6L 5552CC V8 GAS DOHC Naturally Aspirated |
| 2017 | Infiniti | Q70 | Hybrid Sedan 4-Door | 3.5L 3498CC V6 ELECTRIC/GAS DOHC Naturally Aspirated |
| 2017 | Infiniti | Q70 | Perfection Sedan 4-Door | 5.6L 5552CC V8 GAS DOHC Naturally Aspirated |
| 2017 | Infiniti | Q70 | Seduction Sedan 4-Door | 3.7L 3696CC V6 GAS DOHC Naturally Aspirated |
| 2017 | Infiniti | Q70L | 3.7 Sedan 4-Door | 3.7L 3696CC V6 GAS DOHC Naturally Aspirated |
| 2017 | Infiniti | Q70L | 5.6 Sedan 4-Door | 5.6L 5552CC V8 GAS DOHC Naturally Aspirated |
| 2017 | Kia | Forte | EX Hatchback 4-Door | 2.0L 1999CC 122Cu. In. l4 GAS DOHC Naturally Aspirated |
| 2017 | Kia | Forte | EX Sedan 4-Door | 2.0L 1999CC 122Cu. In. l4 GAS DOHC Naturally Aspirated |
| 2017 | Kia | Forte | LX Sedan 4-Door | 2.0L 1999CC 122Cu. In. l4 GAS DOHC Naturally Aspirated |
| 2017 | Kia | Forte | S Sedan 4-Door | 2.0L 1999CC 122Cu. In. l4 GAS DOHC Naturally Aspirated |
| 2017 | Kia | Forte | SX Hatchback 4-Door | 2.0L 1999CC 122Cu. In. l4 GAS DOHC Naturally Aspirated |
| 2017 | Kia | Forte | SX Sedan 4-Door | 2.0L 1999CC 122Cu. In. l4 GAS DOHC Naturally Aspirated |
| 2017 | Kia | K900 | V6 Luxury Sedan 4-Door | 3.8L 3778CC 231Cu. In. V6 GAS DOHC Naturally Aspirated |
| 2017 | Kia | K900 | V6 Premium Sedan 4-Door | 3.8L 3778CC 231Cu. In. V6 GAS DOHC Naturally Aspirated |
| 2017 | Kia | K900 | V8 Luxury Sedan 4-Door | 5.0L 5038CC V8 GAS DOHC Naturally Aspirated |
| 2017 | Kia | Optima | EX Pack Sedan 4-Door | 2.4L 2359CC l4 GAS DOHC Naturally Aspirated |
| 2017 | Kia | Optima | EX Sedan 4-Door | 2.4L 2359CC l4 GAS DOHC Naturally Aspirated |
| 2017 | Kia | Optima | Hybrid EX Premium Sedan 4-Door | 2.0L 1999CC 122Cu. In. l4 ELECTRIC/GAS DOHC Naturally Aspirated |
| 2017 | Kia | Optima | Hybrid EX Sedan 4-Door | 2.0L 1999CC 122Cu. In. l4 ELECTRIC/GAS DOHC Naturally Aspirated |
| 2017 | Kia | Optima | Hybrid LX Sedan 4-Door | 2.0L 1999CC 122Cu. In. l4 ELECTRIC/GAS DOHC Naturally Aspirated |
| 2017 | Kia | Optima | Hybrid Premium Sedan 4-Door | 2.0L 1999CC 122Cu. In. l4 ELECTRIC/GAS DOHC Naturally Aspirated |
| 2017 | Kia | Optima | LX 1.6T Sedan 4-Door | 1.6L 1591CC 97Cu. In. l4 GAS DOHC Turbocharged |
| 2017 | Kia | Optima | LX Sedan 4-Door | 2.4L 2359CC l4 GAS DOHC Naturally Aspirated |
| 2017 | Kia | Optima | Plug-In Hybrid EX Sedan 4-Door | 2.0L 1999CC 122Cu. In. l4 ELECTRIC/GAS DOHC Naturally Aspirated |
| 2017 | Kia | Optima | SX Limited Sedan 4-Door | 2.0L 1998CC 122Cu. In. l4 GAS DOHC Turbocharged |
| 2017 | Kia | Optima | SX Sedan 4-Door | 2.0L 1998CC 122Cu. In. l4 GAS DOHC Turbocharged |
| 2017 | Kia | Optima | SXL Sedan 4-Door | 2.0L 1998CC 122Cu. In. l4 GAS DOHC Turbocharged |
| 2017 | Kia | Rio | EX Hatchback 4-Door | 1.6L 1591CC 97Cu. In. l4 GAS DOHC Naturally Aspirated |
| 2017 | Kia | Rio | EX Sedan 4-Door | 1.6L 1591CC 97Cu. In. l4 GAS DOHC Naturally Aspirated |
| 2017 | Kia | Rio | LX Hatchback 4-Door | 1.6L 1591CC 97Cu. In. l4 GAS DOHC Naturally Aspirated |
| 2017 | Kia | Rio | LX Sedan 4-Door | 1.6L 1591CC 97Cu. In. l4 GAS DOHC Naturally Aspirated |
| 2017 | Kia | Rio | SX Hatchback 4-Door | 1.6L 1591CC 97Cu. In. l4 GAS DOHC Naturally Aspirated |
| 2017 | Kia | Rio | SX Sedan 4-Door | 1.6L 1591CC 97Cu. In. l4 GAS DOHC Naturally Aspirated |
| 2017 | Lexus | ES300h | Base Sedan 4-Door | 2.5L 2494CC 152Cu. In. l4 ELECTRIC/GAS DOHC Naturally Aspirated |
| 2017 | Lexus | ES350 | Base Sedan 4-Door | 3.5L 3456CC V6 GAS DOHC Naturally Aspirated |
| 2017 | Lexus | GS F | Base Sedan 4-Door | 5.0L 4969CC 303Cu. In. V8 GAS DOHC Naturally Aspirated |
| 2017 | Lexus | GS200t | Base Sedan 4-Door | 2.0L 1998CC 122Cu. In. l4 GAS DOHC Turbocharged |
| 2017 | Lexus | GS200t | F Sport Sedan 4-Door | 2.0L 1998CC 122Cu. In. l4 GAS DOHC Turbocharged |
| 2017 | Lexus | GS350 | Base Sedan 4-Door | 3.5L 3456CC V6 GAS DOHC Naturally Aspirated |
| 2017 | Lexus | GS350 | F Sport Sedan 4-Door | 3.5L 3456CC V6 GAS DOHC Naturally Aspirated |
| 2017 | Lexus | GS450h | Base Sedan 4-Door | 3.5L 3456CC V6 ELECTRIC/GAS DOHC Naturally Aspirated |
| 2017 | Lexus | GS450h | F Sport Sedan 4-Door | 3.5L 3456CC V6 ELECTRIC/GAS DOHC Naturally Aspirated |
| 2017 | Lexus | IS200t | Base Sedan 4-Door | 2.0L 1998CC 122Cu. In. l4 GAS DOHC Turbocharged |
| 2017 | Lexus | IS200t | F Sport Sedan 4-Door | 2.0L 1998CC 122Cu. In. l4 GAS DOHC Turbocharged |
| 2017 | Lexus | IS300 | Base Sedan 4-Door | 3.5L 3456CC V6 GAS DOHC Naturally Aspirated |
| 2017 | Lexus | IS300 | F Sport Sedan 4-Door | 3.5L 3456CC V6 GAS DOHC Naturally Aspirated |
| 2017 | Lexus | IS350 | Base Sedan 4-Door | 3.5L 3456CC V6 GAS DOHC Naturally Aspirated |
| 2017 | Lexus | IS350 | F Sport Sedan 4-Door | 3.5L 3456CC V6 GAS DOHC Naturally Aspirated |
| 2017 | Lexus | LS460 | Base Sedan 4-Door | 4.6L 4608CC V8 GAS DOHC Naturally Aspirated |
| 2017 | Lexus | LS460 | F Sport Sedan 4-Door | 4.6L 4608CC V8 GAS DOHC Naturally Aspirated |
| 2017 | Lexus | LS460 | L Sedan 4-Door | 4.6L 4608CC V8 GAS DOHC Naturally Aspirated |
| 2017 | Lexus | RC F | Base Coupe 2-Door | 5.0L 4969CC 303Cu. In. V8 GAS DOHC Naturally Aspirated |
| 2017 | Lexus | RC200t | Base Coupe 2-Door | 2.0L 1998CC 122Cu. In. l4 GAS DOHC Turbocharged |
| 2017 | Lexus | RC200t | F Sport Coupe 2-Door | 2.0L 1998CC 122Cu. In. l4 GAS DOHC Turbocharged |
| 2017 | Lexus | RC300 | Base Coupe 2-Door | 3.5L 3456CC V6 GAS DOHC Naturally Aspirated |
| 2017 | Lexus | RC300 | F Sport Coupe 2-Door | 3.5L 3456CC V6 GAS DOHC Naturally Aspirated |
| 2017 | Lexus | RC350 | Base Coupe 2-Door | 3.5L 3456CC V6 GAS DOHC Naturally Aspirated |
| 2017 | Lexus | RC350 | F Sport Coupe 2-Door | 3.5L 3456CC V6 GAS DOHC Naturally Aspirated |
| 2017 | Mazda | 3 | G Sedan 4-Door | 2.0L 1998CC 122Cu. In. l4 GAS DOHC Naturally Aspirated |
| 2017 | Mazda | 3 | Grand Touring Hatchback 4-Door | 2.5L 2488CC 152Cu. In. l4 GAS DOHC Naturally Aspirated |
| 2017 | Mazda | 3 | Grand Touring Sedan 4-Door | 2.5L 2488CC 152Cu. In. l4 GAS DOHC Naturally Aspirated |
| 2017 | Mazda | 3 | GS Sedan 4-Door | 2.0L 1998CC 122Cu. In. l4 GAS DOHC Naturally Aspirated |
| 2017 | Mazda | 3 | GT Sedan 4-Door | 2.5L 2488CC 152Cu. In. l4 GAS DOHC Naturally Aspirated |
| 2017 | Mazda | 3 | GX Sedan 4-Door | 2.0L 1998CC 122Cu. In. l4 GAS DOHC Naturally Aspirated |
| 2017 | Mazda | 3 | i Sedan 4-Door | 2.0L 1998CC 122Cu. In. l4 GAS DOHC Naturally Aspirated |
| 2017 | Mazda | 3 | I Touring Hatchback 4-Door | 2.5L 2488CC 152Cu. In. l4 GAS DOHC Naturally Aspirated |
| 2017 | Mazda | 3 | I Touring Sedan 4-Door | 2.5L 2488CC 152Cu. In. l4 GAS DOHC Naturally Aspirated |
| 2017 | Mazda | 3 | s Grand Touring Hatchback 4-Door | 2.5L 2488CC 152Cu. In. l4 GAS DOHC Naturally Aspirated |
| 2017 | Mazda | 3 | s Grand Touring Sedan 4-Door | 2.5L 2488CC 152Cu. In. l4 GAS DOHC Naturally Aspirated |
| 2017 | Mazda | 3 | S Hatchback 4-Door | 2.5L 2488CC 152Cu. In. l4 GAS DOHC Naturally Aspirated |
| 2017 | Mazda | 3 | S Sedan 4-Door | 2.5L 2488CC 152Cu. In. l4 GAS DOHC Naturally Aspirated |
| 2017 | Mazda | 3 | Sport Hatchback 4-Door | 2.0L 1998CC 122Cu. In. l4 GAS DOHC Naturally Aspirated |
| 2017 | Mazda | 3 | Sport Sedan 4-Door | 2.0L 1998CC 122Cu. In. l4 GAS DOHC Naturally Aspirated |
| 2017 | Mazda | 3 | Touring Hatchback 4-Door | 2.0L 1998CC 122Cu. In. l4 GAS DOHC Naturally Aspirated |
| 2017 | Mazda | 3 | Touring Hatchback 4-Door | 2.5L 2488CC 152Cu. In. l4 GAS DOHC Naturally Aspirated |
| 2017 | Mazda | 3 | Touring Sedan 4-Door | 2.0L 1998CC 122Cu. In. l4 GAS DOHC Naturally Aspirated |
| 2017 | Mazda | 3 | Touring Sedan 4-Door | 2.5L 2488CC 152Cu. In. l4 GAS DOHC Naturally Aspirated |
| 2017 | Mazda | 6 | Grand Touring Sedan 4-Door | 2.5L 2488CC 152Cu. In. l4 GAS DOHC Naturally Aspirated |
| 2017 | Mazda | 6 | GS Sedan 4-Door | 2.5L 2488CC 152Cu. In. l4 GAS DOHC Naturally Aspirated |
| 2017 | Mazda | 6 | GT Sedan 4-Door | 2.5L 2488CC 152Cu. In. l4 GAS DOHC Naturally Aspirated |
| 2017 | Mazda | 6 | GX Sedan 4-Door | 2.5L 2488CC 152Cu. In. l4 GAS DOHC Naturally Aspirated |
| 2017 | Mazda | 6 | i Grand Touring Sedan 4-Door | 2.5L 2488CC 152Cu. In. l4 GAS DOHC Naturally Aspirated |
| 2017 | Mazda | 6 | I Sport Sedan 4-Door | 2.5L 2488CC 152Cu. In. l4 GAS DOHC Naturally Aspirated |
| 2017 | Mazda | 6 | Sport Sedan 4-Door | 2.5L 2488CC 152Cu. In. l4 GAS DOHC Naturally Aspirated |
| 2017 | Mazda | 6 | Touring Sedan 4-Door | 2.5L 2488CC 152Cu. In. l4 GAS DOHC Naturally Aspirated |
| 2017 | Mazda | MX-5 | Base Convertible 2-Door | 2.0L 1998CC 122Cu. In. l4 GAS DOHC Naturally Aspirated |
| 2017 | Mazda | MX-5 Miata | Club Convertible 2-Door | 2.0L 1998CC 122Cu. In. l4 GAS DOHC Naturally Aspirated |
| 2017 | Mazda | MX-5 Miata | Grand Touring Convertible 2-Door | 2.0L 1998CC 122Cu. In. l4 GAS DOHC Naturally Aspirated |
| 2017 | Mazda | MX-5 Miata | GS Convertible 2-Door | 2.0L 1998CC 122Cu. In. l4 GAS DOHC Naturally Aspirated |
| 2017 | Mazda | MX-5 Miata | GT Convertible 2-Door | 2.0L 1998CC 122Cu. In. l4 GAS DOHC Naturally Aspirated |
| 2017 | Mazda | MX-5 Miata | GX Convertible 2-Door | 2.0L 1998CC 122Cu. In. l4 GAS DOHC Naturally Aspirated |
| 2017 | Mazda | MX-5 Miata | RF Club Convertible 2-Door | 2.0L 1998CC 122Cu. In. l4 GAS DOHC Naturally Aspirated |
| 2017 | Mazda | MX-5 Miata | RF Grand Touring Convertible 2-Door | 2.0L 1998CC 122Cu. In. l4 GAS DOHC Naturally Aspirated |
| 2017 | Mazda | MX-5 Miata | RF GS Convertible 2-Door | 2.0L 1998CC 122Cu. In. l4 GAS DOHC Naturally Aspirated |
| 2017 | Mazda | MX-5 Miata | RF GT Convertible 2-Door | 2.0L 1998CC 122Cu. In. l4 GAS DOHC Naturally Aspirated |
| 2017 | Mazda | MX-5 Miata | Sport Convertible 2-Door | 2.0L 1998CC 122Cu. In. l4 GAS DOHC Naturally Aspirated |
| 2017 | Mini | Cooper | Base Convertible 2-Door | 1.5L 1499CC l3 GAS DOHC Turbocharged |
| 2017 | Mini | Cooper | Base Hatchback 2-Door | 1.5L 1499CC l3 GAS DOHC Turbocharged |
| 2017 | Mini | Cooper | Base Hatchback 4-Door | 1.5L 1499CC l3 GAS DOHC Turbocharged |
| 2017 | Mini | Cooper | Chili Hatchback 2-Door | 1.5L 1499CC l3 GAS DOHC Turbocharged |
| 2017 | Mini | Cooper | Chili Hatchback 4-Door | 1.5L 1499CC l3 GAS DOHC Turbocharged |
| 2017 | Mini | Cooper | Pepper Convertible 2-Door | 1.5L 1499CC l3 GAS DOHC Turbocharged |
| 2017 | Mini | Cooper | Pepper Hatchback 2-Door | 1.5L 1499CC l3 GAS DOHC Turbocharged |
| 2017 | Mini | Cooper | Pepper Hatchback 4-Door | 1.5L 1499CC l3 GAS DOHC Turbocharged |
| 2017 | Mitsubishi | Lancer | ES Sedan 4-Door | 2.0L 1998CC 122Cu. In. l4 GAS DOHC Naturally Aspirated |
| 2017 | Mitsubishi | Lancer | ES Sedan 4-Door | 2.4L 2360CC 144Cu. In. l4 GAS DOHC Naturally Aspirated |
| 2017 | Mitsubishi | Lancer | GTS Sedan 4-Door | 2.4L 2360CC 144Cu. In. l4 GAS DOHC Naturally Aspirated |
| 2017 | Mitsubishi | Lancer | SE Limited Edition Sedan 4-Door | 2.0L 1998CC 122Cu. In. l4 GAS DOHC Naturally Aspirated |
| 2017 | Mitsubishi | Lancer | SE Limited Edition Sedan 4-Door | 2.4L 2360CC 144Cu. In. l4 GAS DOHC Naturally Aspirated |
| 2017 | Mitsubishi | Lancer | SE Sedan 4-Door | 2.4L 2360CC 144Cu. In. l4 GAS DOHC Naturally Aspirated |
| 2017 | Mitsubishi | Lancer | SEL Sedan 4-Door | 2.4L 2360CC 144Cu. In. l4 GAS DOHC Naturally Aspirated |
| 2017 | Mitsubishi | Mirage G4 | ES Sedan 4-Door | 1.2L 1193CC 73Cu. In. l3 GAS DOHC Naturally Aspirated |
| 2017 | Mitsubishi | Mirage G4 | SE Sedan 4-Door | 1.2L 1193CC 73Cu. In. l3 GAS DOHC Naturally Aspirated |
| 2017 | Mitsubishi | Mirage G4 | SEL Sedan 4-Door | 1.2L 1193CC 73Cu. In. l3 GAS DOHC Naturally Aspirated |
| 2017 | Nissan | 370Z | Base Convertible 2-Door | 3.7L 3696CC V6 GAS DOHC Naturally Aspirated |
| 2017 | Nissan | 370Z | Base Coupe 2-Door | 3.7L 3696CC V6 GAS DOHC Naturally Aspirated |
| 2017 | Nissan | 370Z | Nismo Coupe 2-Door | 3.7L 3696CC V6 GAS DOHC Naturally Aspirated |
| 2017 | Nissan | 370Z | Nismo Tech Coupe 2-Door | 3.7L 3696CC V6 GAS DOHC Naturally Aspirated |
| 2017 | Nissan | 370Z | Sport Coupe 2-Door | 3.7L 3696CC V6 GAS DOHC Naturally Aspirated |
| 2017 | Nissan | 370Z | Sport Tech Coupe 2-Door | 3.7L 3696CC V6 GAS DOHC Naturally Aspirated |
| 2017 | Nissan | 370Z | Touring Convertible 2-Door | 3.7L 3696CC V6 GAS DOHC Naturally Aspirated |
| 2017 | Nissan | 370Z | Touring Coupe 2-Door | 3.7L 3696CC V6 GAS DOHC Naturally Aspirated |
| 2017 | Nissan | 370Z | Touring Sport Convertible 2-Door | 3.7L 3696CC V6 GAS DOHC Naturally Aspirated |
| 2017 | Nissan | Altima | Advance Sedan 4-Door | 2.5L 2488CC 152Cu. In. l4 GAS DOHC Naturally Aspirated |
| 2017 | Nissan | Altima | Base Sedan 4-Door | 2.5L 2488CC 152Cu. In. l4 GAS DOHC Naturally Aspirated |
| 2017 | Nissan | Altima | Exclusive Sedan 4-Door | 3.5L 3498CC V6 GAS DOHC Naturally Aspirated |
| 2017 | Nissan | Altima | S Sedan 4-Door | 2.5L 2488CC 152Cu. In. l4 GAS DOHC Naturally Aspirated |
| 2017 | Nissan | Altima | Sense Sedan 4-Door | 2.5L 2488CC 152Cu. In. l4 GAS DOHC Naturally Aspirated |
| 2017 | Nissan | Altima | SL Sedan 4-Door | 2.5L 2488CC 152Cu. In. l4 GAS DOHC Naturally Aspirated |
| 2017 | Nissan | Altima | SL Sedan 4-Door | 3.5L 3498CC V6 GAS DOHC Naturally Aspirated |
| 2017 | Nissan | Altima | SR Sedan 4-Door | 2.5L 2488CC 152Cu. In. l4 GAS DOHC Naturally Aspirated |
| 2017 | Nissan | Altima | SR Sedan 4-Door | 3.5L 3498CC V6 GAS DOHC Naturally Aspirated |
| 2017 | Nissan | Altima | SV Sedan 4-Door | 2.5L 2488CC 152Cu. In. l4 GAS DOHC Naturally Aspirated |
| 2017 | Nissan | GT-R | Nismo Coupe 2-Door | 3.8L 3799CC V6 GAS DOHC Turbocharged |
| 2017 | Nissan | GT-R | Premium Coupe 2-Door | 3.8L 3799CC V6 GAS DOHC Turbocharged |
| 2017 | Nissan | Maxima | Advance Sedan 4-Door | 3.5L 3498CC V6 GAS DOHC Naturally Aspirated |
| 2017 | Nissan | Maxima | Exclusive Sedan 4-Door | 3.5L 3498CC V6 GAS DOHC Naturally Aspirated |
| 2017 | Nissan | Maxima | Platinum Sedan 4-Door | 3.5L 3498CC V6 GAS DOHC Naturally Aspirated |
| 2017 | Nissan | Maxima | S Sedan 4-Door | 3.5L 3498CC V6 GAS DOHC Naturally Aspirated |
| 2017 | Nissan | Maxima | SL Sedan 4-Door | 3.5L 3498CC V6 GAS DOHC Naturally Aspirated |
| 2017 | Nissan | Maxima | SR Sedan 4-Door | 3.5L 3498CC V6 GAS DOHC Naturally Aspirated |
| 2017 | Nissan | Maxima | SV Sedan 4-Door | 3.5L 3498CC V6 GAS DOHC Naturally Aspirated |
| 2017 | Nissan | Sentra | Advance Sedan 4-Door | 1.8L 1798CC 110Cu. In. l4 GAS Naturally Aspirated |
| 2017 | Nissan | Sentra | Exclusive Sedan 4-Door | 1.8L 1798CC 110Cu. In. l4 GAS Naturally Aspirated |
| 2017 | Nissan | Sentra | Nismo Sedan 4-Door | 1.6L 1618CC l4 GAS DOHC Turbocharged |
| 2017 | Nissan | Sentra | S Sedan 4-Door | 1.8L 1798CC 110Cu. In. l4 GAS DOHC Naturally Aspirated |
| 2017 | Nissan | Sentra | Sense Sedan 4-Door | 1.8L 1798CC 110Cu. In. l4 GAS Naturally Aspirated |
| 2017 | Nissan | Sentra | SL Sedan 4-Door | 1.8L 1798CC 110Cu. In. l4 GAS DOHC Naturally Aspirated |
| 2017 | Nissan | Sentra | SR Sedan 4-Door | 1.8L 1798CC 110Cu. In. l4 GAS DOHC Naturally Aspirated |
| 2017 | Nissan | Sentra | SR Turbo Sedan 4-Door | 1.6L 1618CC l4 GAS DOHC Turbocharged |
| 2017 | Nissan | Sentra | SV Sedan 4-Door | 1.8L 1798CC 110Cu. In. l4 GAS DOHC Naturally Aspirated |
| 2017 | Nissan | Tsuru | GS I Millon y Medio Sedan 4-Door | 1.6L 1597CC 97Cu. In. l4 GAS DOHC Naturally Aspirated |
| 2017 | Nissan | Tsuru | GS I Sedan 4-Door | 1.6L 1597CC 97Cu. In. l4 GAS DOHC Naturally Aspirated |
| 2017 | Nissan | Tsuru | GS II Sedan 4-Door | 1.6L 1597CC 97Cu. In. l4 GAS DOHC Naturally Aspirated |
| 2017 | Nissan | Versa | 1.6 S Plus Sedan 4-Door | 1.6L 1598CC l4 GAS DOHC Naturally Aspirated |
| 2017 | Nissan | Versa | 1.6 S Sedan 4-Door | 1.6L 1598CC l4 GAS DOHC Naturally Aspirated |
| 2017 | Nissan | Versa | 1.6 SL Sedan 4-Door | 1.6L 1598CC l4 GAS DOHC Naturally Aspirated |
| 2017 | Nissan | Versa | 1.6 SV Sedan 4-Door | 1.6L 1598CC l4 GAS DOHC Naturally Aspirated |
| 2017 | Nissan | Versa | Advance Sedan 4-Door | 1.6L 1598CC 98Cu. In. l4 GAS DOHC Naturally Aspirated |
| 2017 | Nissan | Versa | Drive Sedan 4-Door | 1.6L 1598CC 98Cu. In. l4 GAS DOHC Naturally Aspirated |
| 2017 | Nissan | Versa | Exclusive Sedan 4-Door | 1.6L 1598CC 98Cu. In. l4 GAS DOHC Naturally Aspirated |
| 2017 | Nissan | Versa | Sense Sedan 4-Door | 1.6L 1598CC 98Cu. In. l4 GAS DOHC Naturally Aspirated |
| 2017 | Porsche | 718 Boxster | Base Convertible 2-Door | 2.0L 1988CC 121Cu. In. H4 GAS DOHC Turbocharged |
| 2017 | Porsche | 718 Boxster | S Convertible 2-Door | 2.5L 2497CC 152Cu. In. H4 GAS DOHC Turbocharged |
| 2017 | Porsche | 718 Cayman | Base Coupe 2-Door | 2.0L 1988CC 121Cu. In. H4 GAS DOHC Turbocharged |
| 2017 | Porsche | 718 Cayman | Base Hatchback 2-Door | 2.0L 1988CC 121Cu. In. H4 GAS DOHC Turbocharged |
| 2017 | Porsche | 718 Cayman | S Coupe 2-Door | 2.5L 2497CC 152Cu. In. H4 GAS DOHC Turbocharged |
| 2017 | Porsche | 718 Cayman | S Hatchback 2-Door | 2.5L 2497CC 152Cu. In. H4 GAS DOHC Turbocharged |
| 2017 | Porsche | 911 | Carrera 4 Convertible 2-Door | 3.0L 2981CC H6 GAS DOHC Turbocharged |
| 2017 | Porsche | 911 | Carrera 4 Coupe 2-Door | 3.0L 2981CC H6 GAS DOHC Turbocharged |
| 2017 | Porsche | 911 | Carrera 4S Convertible 2-Door | 3.0L 2981CC H6 GAS DOHC Turbocharged |
| 2017 | Porsche | 911 | Carrera 4S Coupe 2-Door | 3.0L 2981CC H6 GAS DOHC Turbocharged |
| 2017 | Porsche | 911 | Carrera Convertible 2-Door | 3.0L 2981CC H6 GAS DOHC Turbocharged |
| 2017 | Porsche | 911 | Carrera Coupe 2-Door | 3.0L 2981CC H6 GAS DOHC Turbocharged |
| 2017 | Porsche | 911 | Carrera S Convertible 2-Door | 3.0L 2981CC H6 GAS DOHC Turbocharged |
| 2017 | Porsche | 911 | Carrera S Coupe 2-Door | 3.0L 2981CC H6 GAS DOHC Turbocharged |
| 2017 | Porsche | 911 | GT3 RS Coupe 2-Door | 4.0L 3996CC H6 GAS DOHC Naturally Aspirated |
| 2017 | Porsche | 911 | R Coupe 2-Door | 4.0L 3996CC H6 GAS DOHC Naturally Aspirated |
| 2017 | Porsche | 911 | Turbo Convertible 2-Door | 3.8L 3800CC H6 GAS DOHC Turbocharged |
| 2017 | Porsche | 911 | Turbo Coupe 2-Door | 3.8L 3800CC H6 GAS DOHC Turbocharged |
| 2017 | Porsche | 911 | Turbo S Convertible 2-Door | 3.8L 3800CC H6 GAS DOHC Turbocharged |
| 2017 | Porsche | 911 | Turbo S Coupe 2-Door | 3.8L 3800CC H6 GAS DOHC Turbocharged |
| 2017 | Porsche | Panamera | 4 E-Hybrid Executive Hatchback 4-Door | 3.0L 2997CC 183Cu. In. V6 ELECTRIC/GAS DOHC Supercharged |
| 2017 | Porsche | Panamera | 4 E-Hybrid Hatchback 4-Door | 3.0L 2997CC 183Cu. In. V6 ELECTRIC/GAS DOHC Supercharged |
| 2017 | Porsche | Panamera | 4 E-Hybrid Sport Turismo Wagon 4-Door | 3.0L 2997CC 183Cu. In. V6 ELECTRIC/GAS DOHC Supercharged |
| 2017 | Porsche | Panamera | 4 Executive Hatchback 4-Door | 3.0L 2995CC 183Cu. In. V6 GAS DOHC Supercharged |
| 2017 | Porsche | Panamera | 4 Hatchback 4-Door | 3.0L 2995CC 183Cu. In. V6 GAS DOHC Supercharged |
| 2017 | Porsche | Panamera | 4 Sport Turismo Wagon 4-Door | 3.0L 2995CC 183Cu. In. V6 GAS DOHC Supercharged |
| 2017 | Porsche | Panamera | 4S Diesel Hatchback 4-Door | 4.0L 3956CC 241Cu. In. V8 DIESEL DOHC Turbocharged |
| 2017 | Porsche | Panamera | 4S Diesel Sport Turismo Wagon 4-Door | 4.0L 3956CC 241Cu. In. V8 DIESEL DOHC Turbocharged |
| 2017 | Porsche | Panamera | 4S Executive Hatchback 4-Door | 2.9L 2894CC 177Cu. In. V6 GAS DOHC Turbocharged |
| 2017 | Porsche | Panamera | 4S Hatchback 4-Door | 2.9L 2894CC 177Cu. In. V6 GAS DOHC Turbocharged |
| 2017 | Porsche | Panamera | 4S Sport Turismo Wagon 4-Door | 2.9L 2894CC 177Cu. In. V6 GAS DOHC Turbocharged |
| 2017 | Porsche | Panamera | S E-Hybrid Executive Hatchback 4-Door | 4.0L 3996CC 244Cu. In. V8 ELECTRIC/GAS DOHC Turbocharged |
| 2017 | Porsche | Panamera | Turbo Executive Hatchback 4-Door | 4.0L 3996CC 244Cu. In. V8 GAS DOHC Turbocharged |
| 2017 | Porsche | Panamera | Turbo Hatchback 4-Door | 4.0L 3996CC 244Cu. In. V8 GAS DOHC Turbocharged |
| 2017 | Porsche | Panamera | Turbo S E-Hybrid Hatchback 4-Door | 4.0L 3996CC 244Cu. In. V8 ELECTRIC/GAS DOHC Turbocharged |
| 2017 | Porsche | Panamera | Turbo Sport Turismo Wagon 4-Door | 4.0L 3996CC 244Cu. In. V8 GAS DOHC Turbocharged |
| 2017 | Subaru | BRZ | Base Coupe 2-Door | 2.0L 1998CC 122Cu. In. H4 GAS DOHC Naturally Aspirated |
| 2017 | Subaru | BRZ | Limited Coupe 2-Door | 2.0L 1998CC 122Cu. In. H4 GAS DOHC Naturally Aspirated |
| 2017 | Subaru | BRZ | Premium Coupe 2-Door | 2.0L 1998CC 122Cu. In. H4 GAS DOHC Naturally Aspirated |
| 2017 | Subaru | BRZ | Sport-tech Coupe 2-Door | 2.0L 1998CC 122Cu. In. H4 GAS DOHC Naturally Aspirated |
| 2017 | Subaru | Impreza | Base Hatchback 4-Door | 2.0L 1995CC H4 GAS DOHC Naturally Aspirated |
| 2017 | Subaru | Impreza | Base Sedan 4-Door | 2.0L 1995CC H4 GAS DOHC Naturally Aspirated |
| 2017 | Subaru | Impreza | Convenience Hatchback 4-Door | 2.0L 1995CC H4 GAS DOHC Naturally Aspirated |
| 2017 | Subaru | Impreza | Convenience Sedan 4-Door | 2.0L 1995CC H4 GAS DOHC Naturally Aspirated |
| 2017 | Subaru | Impreza | Limited Hatchback 4-Door | 2.0L 1995CC H4 GAS DOHC Naturally Aspirated |
| 2017 | Subaru | Impreza | Limited Sedan 4-Door | 2.0L 1995CC H4 GAS DOHC Naturally Aspirated |
| 2017 | Subaru | Impreza | Premium Hatchback 4-Door | 2.0L 1995CC H4 GAS DOHC Naturally Aspirated |
| 2017 | Subaru | Impreza | Premium Sedan 4-Door | 2.0L 1995CC H4 GAS DOHC Naturally Aspirated |
| 2017 | Subaru | Impreza | Sport Hatchback 4-Door | 2.0L 1995CC H4 GAS DOHC Naturally Aspirated |
| 2017 | Subaru | Impreza | Sport Sedan 4-Door | 2.0L 1995CC H4 GAS DOHC Naturally Aspirated |
| 2017 | Subaru | Impreza | Touring Hatchback 4-Door | 2.0L 1995CC H4 GAS DOHC Naturally Aspirated |
| 2017 | Subaru | Impreza | Touring Sedan 4-Door | 2.0L 1995CC H4 GAS DOHC Naturally Aspirated |
| 2017 | Subaru | WRX | Base Sedan 4-Door | 2.0L 1998CC 122Cu. In. H4 GAS DOHC Turbocharged |
| 2017 | Subaru | WRX | Limited Sedan 4-Door | 2.0L 1998CC 122Cu. In. H4 GAS DOHC Turbocharged |
| 2017 | Subaru | WRX | Premium Sedan 4-Door | 2.0L 1998CC 122Cu. In. H4 GAS DOHC Turbocharged |
| 2017 | Subaru | WRX | Sport Sedan 4-Door | 2.0L 1998CC 122Cu. In. H4 GAS DOHC Turbocharged |
| 2017 | Subaru | WRX | Sport-tech Sedan 4-Door | 2.0L 1998CC 122Cu. In. H4 GAS DOHC Turbocharged |
| 2017 | Subaru | WRX STI | Base Sedan 4-Door | 2.5L 2458CC H4 GAS DOHC Turbocharged |
| 2017 | Subaru | WRX STI | Limited Sedan 4-Door | 2.5L 2458CC H4 GAS DOHC Turbocharged |
| 2017 | Subaru | WRX STI | Sport Sedan 4-Door | 2.5L 2458CC H4 GAS DOHC Turbocharged |
| 2017 | Subaru | WRX STI | Sport-tech Sedan 4-Door | 2.5L 2458CC H4 GAS DOHC Turbocharged |
| 2017 | Toyota | 86 | Base Coupe 2-Door | 2.0L 1998CC 122Cu. In. H4 GAS DOHC Naturally Aspirated |
| 2017 | Toyota | Avalon | Hybrid Limited Sedan 4-Door | 2.5L 2494CC 152Cu. In. l4 ELECTRIC/GAS DOHC Naturally Aspirated |
| 2017 | Toyota | Avalon | Hybrid XLE Plus Sedan 4-Door | 2.5L 2494CC 152Cu. In. l4 ELECTRIC/GAS DOHC Naturally Aspirated |
| 2017 | Toyota | Avalon | Hybrid XLE Premium Sedan 4-Door | 2.5L 2494CC 152Cu. In. l4 ELECTRIC/GAS DOHC Naturally Aspirated |
| 2017 | Toyota | Avalon | Limited Sedan 4-Door | 3.5L 3456CC V6 GAS DOHC Naturally Aspirated |
| 2017 | Toyota | Avalon | Touring Sedan 4-Door | 3.5L 3456CC V6 GAS DOHC Naturally Aspirated |
| 2017 | Toyota | Avalon | XLE Plus Sedan 4-Door | 3.5L 3456CC V6 GAS DOHC Naturally Aspirated |
| 2017 | Toyota | Avalon | XLE Premium Sedan 4-Door | 3.5L 3456CC V6 GAS DOHC Naturally Aspirated |
| 2017 | Toyota | Avalon | XLE Sedan 4-Door | 3.5L 3456CC V6 GAS DOHC Naturally Aspirated |
| 2017 | Toyota | Camry | Hybrid LE Sedan 4-Door | 2.5L 2494CC 152Cu. In. l4 ELECTRIC/GAS DOHC Naturally Aspirated |
| 2017 | Toyota | Camry | Hybrid SE Sedan 4-Door | 2.5L 2494CC 152Cu. In. l4 ELECTRIC/GAS DOHC Naturally Aspirated |
| 2017 | Toyota | Camry | Hybrid XLE Sedan 4-Door | 2.5L 2494CC 152Cu. In. l4 ELECTRIC/GAS DOHC Naturally Aspirated |
| 2017 | Toyota | Camry | LE Sedan 4-Door | 2.5L 2494CC 152Cu. In. l4 GAS DOHC Naturally Aspirated |
| 2017 | Toyota | Camry | SE Sedan 4-Door | 2.5L 2494CC 152Cu. In. l4 GAS DOHC Naturally Aspirated |
| 2017 | Toyota | Camry | XLE Sedan 4-Door | 2.5L 2494CC 152Cu. In. l4 GAS DOHC Naturally Aspirated |
| 2017 | Toyota | Camry | XLE Sedan 4-Door | 3.5L 3456CC V6 GAS DOHC Naturally Aspirated |
| 2017 | Toyota | Camry | XSE Sedan 4-Door | 2.5L 2494CC 152Cu. In. l4 GAS DOHC Naturally Aspirated |
| 2017 | Toyota | Camry | XSE Sedan 4-Door | 3.5L 3456CC V6 GAS DOHC Naturally Aspirated |
| 2017 | Toyota | Corolla | 50th Anniversary Special Edition Sedan 4-Door | 1.8L 1798CC 110Cu. In. l4 GAS DOHC Naturally Aspirated |
| 2017 | Toyota | Corolla | Base Sedan 4-Door | 1.8L 1798CC 110Cu. In. l4 GAS DOHC Naturally Aspirated |
| 2017 | Toyota | Corolla | C Sedan 4-Door | 1.8L 1798CC 110Cu. In. l4 GAS DOHC Naturally Aspirated |
| 2017 | Toyota | Corolla | CE Sedan 4-Door | 1.8L 1798CC 110Cu. In. l4 GAS DOHC Naturally Aspirated |
| 2017 | Toyota | Corolla | L Sedan 4-Door | 1.8L 1798CC 110Cu. In. l4 GAS DOHC Naturally Aspirated |
| 2017 | Toyota | Corolla | LE Eco Sedan 4-Door | 1.8L 1798CC 110Cu. In. l4 GAS DOHC Naturally Aspirated |
| 2017 | Toyota | Corolla | LE Sedan 4-Door | 1.8L 1798CC 110Cu. In. l4 GAS DOHC Naturally Aspirated |
| 2017 | Toyota | Corolla | SE Plus Sedan 4-Door | 1.8L 1798CC 110Cu. In. l4 GAS DOHC Naturally Aspirated |
| 2017 | Toyota | Corolla | SE Sedan 4-Door | 1.8L 1798CC 110Cu. In. l4 GAS DOHC Naturally Aspirated |
| 2017 | Toyota | Corolla | XLE Sedan 4-Door | 1.8L 1798CC 110Cu. In. l4 GAS DOHC Naturally Aspirated |
| 2017 | Toyota | Corolla | XSE Sedan 4-Door | 1.8L 1798CC 110Cu. In. l4 GAS DOHC Naturally Aspirated |
| 2017 | Toyota | Corolla iM | Base Hatchback 4-Door | 1.8L 1798CC 110Cu. In. l4 GAS DOHC Naturally Aspirated |
| 2016 | Infiniti | Q50 | Base Sedan 4-Door | 2.0L 1991CC l4 GAS DOHC Turbocharged |
| 2016 | Infiniti | Q50 | Hybrid Premium Sedan 4-Door | 3.5L 3498CC V6 ELECTRIC/GAS DOHC Naturally Aspirated |
| 2016 | Infiniti | Q50 | Hybrid Sedan 4-Door | 3.5L 3498CC 213Cu. In. V6 ELECTRIC/GAS DOHC Naturally Aspirated |
| 2016 | Infiniti | Q50 | Hybrid Sedan 4-Door | 3.5L 3498CC V6 ELECTRIC/GAS DOHC Naturally Aspirated |
| 2016 | Infiniti | Q50 | Inspiration Sedan 4-Door | 3.7L 3696CC 226Cu. In. V6 GAS DOHC Naturally Aspirated |
| 2016 | Infiniti | Q50 | Perfection Sedan 4-Door | 3.7L 3696CC 226Cu. In. V6 GAS DOHC Naturally Aspirated |
| 2016 | Infiniti | Q50 | Premium Sedan 4-Door | 2.0L 1991CC l4 GAS DOHC Turbocharged |
| 2016 | Infiniti | Q50 | Premium Sedan 4-Door | 3.0L 2997CC V6 GAS DOHC Turbocharged |
| 2016 | Infiniti | Q50 | Red Sport 400 Sedan 4-Door | 3.0L 2997CC V6 GAS DOHC Turbocharged |
| 2016 | Infiniti | Q50 | Seduction Sedan 4-Door | 3.7L 3696CC 226Cu. In. V6 GAS DOHC Naturally Aspirated |
| 2016 | Infiniti | Q50 | Sport Sedan 4-Door | 3.0L 2997CC V6 GAS DOHC Turbocharged |
| 2016 | Infiniti | Q60 | Sport Coupe 2-Door | 3.7L 3696CC 226Cu. In. V6 GAS DOHC Naturally Aspirated |
| 2016 | Infiniti | Q70 | 3.7 Sedan 4-Door | 3.7L 3696CC V6 GAS DOHC Naturally Aspirated |
| 2016 | Infiniti | Q70 | 5.6 Sedan 4-Door | 5.6L 5552CC V8 GAS DOHC Naturally Aspirated |
| 2016 | Infiniti | Q70 | Hybrid Sedan 4-Door | 3.5L 3498CC V6 ELECTRIC/GAS DOHC Naturally Aspirated |
| 2016 | Infiniti | Q70 | Perfection Sedan 4-Door | 5.6L 5552CC V8 GAS DOHC Naturally Aspirated |
| 2016 | Infiniti | Q70 | Seduction Sedan 4-Door | 3.7L 3696CC 226Cu. In. V6 GAS DOHC Naturally Aspirated |
| 2016 | Infiniti | Q70L | 3.7 Sedan 4-Door | 3.7L 3696CC V6 GAS DOHC Naturally Aspirated |
| 2016 | Infiniti | Q70L | 5.6 Sedan 4-Door | 5.6L 5552CC V8 GAS DOHC Naturally Aspirated |
| 2016 | Kia | Forte | EX Sedan 4-Door | 2.0L 1999CC 122Cu. In. l4 GAS DOHC Naturally Aspirated |
| 2016 | Kia | Forte | LX Sedan 4-Door | 1.8L 1797CC l4 GAS DOHC Naturally Aspirated |
| 2016 | Kia | Forte | LX Sedan 4-Door | 2.0L 1999CC 122Cu. In. l4 GAS DOHC Naturally Aspirated |
| 2016 | Kia | Forte | SX Sedan 4-Door | 2.0L 1999CC 122Cu. In. l4 GAS DOHC Naturally Aspirated |
| 2016 | Kia | Forte Koup | EX Coupe 2-Door | 2.0L 1999CC 122Cu. In. l4 GAS DOHC Naturally Aspirated |
| 2016 | Kia | Forte Koup | SX Coupe 2-Door | 1.6L 1591CC 97Cu. In. l4 GAS DOHC Turbocharged |
| 2016 | Kia | Forte Koup | SX Luxury Coupe 2-Door | 1.6L 1591CC 97Cu. In. l4 GAS DOHC Turbocharged |
| 2016 | Kia | K900 | V6 Luxury Sedan 4-Door | 3.8L 3778CC 231Cu. In. V6 GAS DOHC Naturally Aspirated |
| 2016 | Kia | K900 | V6 Premium Sedan 4-Door | 3.8L 3778CC 231Cu. In. V6 GAS DOHC Naturally Aspirated |
| 2016 | Kia | K900 | V6 Sedan 4-Door | 3.8L 3778CC 231Cu. In. V6 GAS DOHC Naturally Aspirated |
| 2016 | Kia | K900 | V8 Elite Sedan 4-Door | 5.0L 5038CC V8 GAS DOHC Naturally Aspirated |
| 2016 | Kia | K900 | V8 Luxury Sedan 4-Door | 5.0L 5038CC V8 GAS DOHC Naturally Aspirated |
| 2016 | Kia | Optima | EX Sedan 4-Door | 2.4L 2359CC l4 GAS DOHC Naturally Aspirated |
| 2016 | Kia | Optima | EX Sedan 4-Door | 2.4L 2400CC 146Cu. In. l4 GAS Naturally Aspirated |
| 2016 | Kia | Optima | Hybrid EX Premium Sedan 4-Door | 2.4L 2359CC l4 ELECTRIC/GAS DOHC Naturally Aspirated |
| 2016 | Kia | Optima | Hybrid EX Sedan 4-Door | 2.4L 2359CC l4 ELECTRIC/GAS DOHC Naturally Aspirated |
| 2016 | Kia | Optima | Hybrid LX Sedan 4-Door | 2.4L 2359CC l4 ELECTRIC/GAS DOHC Naturally Aspirated |
| 2016 | Kia | Optima | Hybrid Sedan 4-Door | 2.4L 2359CC l4 ELECTRIC/GAS DOHC Naturally Aspirated |
| 2016 | Kia | Optima | LX 1.6T Sedan 4-Door | 1.6L 1591CC 97Cu. In. l4 GAS DOHC Turbocharged |
| 2016 | Kia | Optima | LX Sedan 4-Door | 1.6L 1591CC 97Cu. In. l4 GAS DOHC Turbocharged |
| 2016 | Kia | Optima | LX Sedan 4-Door | 2.4L 2359CC l4 GAS DOHC Naturally Aspirated |
| 2016 | Kia | Optima | LX Sedan 4-Door | 2.4L 2400CC 146Cu. In. l4 GAS Naturally Aspirated |
| 2016 | Kia | Optima | SX Limited Sedan 4-Door | 2.0L 1998CC 122Cu. In. l4 GAS DOHC Turbocharged |
| 2016 | Kia | Optima | SX Sedan 4-Door | 2.0L 1998CC 122Cu. In. l4 GAS DOHC Turbocharged |
| 2016 | Kia | Optima | SX Sedan 4-Door | 2.0L 1999CC 122Cu. In. l4 GAS Turbocharged |
| 2016 | Kia | Optima | SXL Sedan 4-Door | 2.0L 1998CC 122Cu. In. l4 GAS DOHC Turbocharged |
| 2016 | Kia | Optima | SXL Sedan 4-Door | 2.0L 1999CC 122Cu. In. l4 GAS Turbocharged |
| 2016 | Kia | Rio | EX Hatchback 4-Door | 1.6L 1588CC 98Cu. In. l4 GAS Naturally Aspirated |
| 2016 | Kia | Rio | EX Hatchback 4-Door | 1.6L 1591CC 97Cu. In. l4 GAS DOHC Naturally Aspirated |
| 2016 | Kia | Rio | EX Sedan 4-Door | 1.6L 1588CC 98Cu. In. l4 GAS Naturally Aspirated |
| 2016 | Kia | Rio | EX Sedan 4-Door | 1.6L 1591CC 97Cu. In. l4 GAS DOHC Naturally Aspirated |
| 2016 | Kia | Rio | LX Hatchback 4-Door | 1.6L 1588CC 98Cu. In. l4 GAS Naturally Aspirated |
| 2016 | Kia | Rio | LX Hatchback 4-Door | 1.6L 1591CC 97Cu. In. l4 GAS DOHC Naturally Aspirated |
| 2016 | Kia | Rio | LX Sedan 4-Door | 1.6L 1588CC 98Cu. In. l4 GAS Naturally Aspirated |
| 2016 | Kia | Rio | LX Sedan 4-Door | 1.6L 1591CC 97Cu. In. l4 GAS DOHC Naturally Aspirated |
| 2016 | Kia | Rio | SX Hatchback 4-Door | 1.6L 1591CC 97Cu. In. l4 GAS DOHC Naturally Aspirated |
| 2016 | Kia | Rio | SX Sedan 4-Door | 1.6L 1591CC 97Cu. In. l4 GAS DOHC Naturally Aspirated |
| 2016 | Lexus | ES300h | Base Sedan 4-Door | 2.5L 2494CC 152Cu. In. l4 ELECTRIC/GAS DOHC Naturally Aspirated |
| 2016 | Lexus | ES350 | Base Sedan 4-Door | 3.5L 3456CC V6 GAS DOHC Naturally Aspirated |
| 2016 | Lexus | GS F | Base Sedan 4-Door | 5.0L 4969CC 303Cu. In. V8 GAS DOHC Naturally Aspirated |
| 2016 | Lexus | GS200t | Base Sedan 4-Door | 2.0L 1998CC 122Cu. In. l4 GAS DOHC Turbocharged |
| 2016 | Lexus | GS200t | F Sport Sedan 4-Door | 2.0L 1998CC 122Cu. In. l4 GAS DOHC Turbocharged |
| 2016 | Lexus | GS350 | Base Sedan 4-Door | 3.5L 3456CC V6 GAS DOHC Naturally Aspirated |
| 2016 | Lexus | GS350 | F Sport Sedan 4-Door | 3.5L 3456CC V6 GAS DOHC Naturally Aspirated |
| 2016 | Lexus | GS450h | Base Sedan 4-Door | 3.5L 3456CC V6 ELECTRIC/GAS DOHC Naturally Aspirated |
| 2016 | Lexus | GS450h | F Sport Sedan 4-Door | 3.5L 3456CC V6 ELECTRIC/GAS DOHC Naturally Aspirated |
| 2016 | Lexus | IS200t | Base Sedan 4-Door | 2.0L 1998CC 122Cu. In. l4 GAS DOHC Turbocharged |
| 2016 | Lexus | IS200t | F Sport Sedan 4-Door | 2.0L 1998CC 122Cu. In. l4 GAS DOHC Turbocharged |
| 2016 | Lexus | IS300 | Base Sedan 4-Door | 3.5L 3456CC V6 GAS DOHC Naturally Aspirated |
| 2016 | Lexus | IS300 | F Sport Sedan 4-Door | 3.5L 3456CC V6 GAS DOHC Naturally Aspirated |
| 2016 | Lexus | IS350 | Base Sedan 4-Door | 3.5L 3456CC V6 GAS DOHC Naturally Aspirated |
| 2016 | Lexus | IS350 | F Sport Sedan 4-Door | 3.5L 3456CC V6 GAS DOHC Naturally Aspirated |
| 2016 | Lexus | LS460 | Base Sedan 4-Door | 4.6L 4608CC V8 GAS DOHC Naturally Aspirated |
| 2016 | Lexus | LS460 | F Sport Sedan 4-Door | 4.6L 4608CC V8 GAS DOHC Naturally Aspirated |
| 2016 | Lexus | LS460 | L Sedan 4-Door | 4.6L 4608CC V8 GAS DOHC Naturally Aspirated |
| 2016 | Lexus | LS600h | L Sedan 4-Door | 5.0L 4968CC V8 ELECTRIC/GAS DOHC Naturally Aspirated |
| 2016 | Lexus | RC F | Base Coupe 2-Door | 5.0L 4969CC 303Cu. In. V8 GAS DOHC Naturally Aspirated |
| 2016 | Lexus | RC200t | Base Coupe 2-Door | 2.0L 1998CC 122Cu. In. l4 GAS DOHC Turbocharged |
| 2016 | Lexus | RC200t | F Sport Coupe 2-Door | 2.0L 1998CC 122Cu. In. l4 GAS DOHC Turbocharged |
| 2016 | Lexus | RC300 | Base Coupe 2-Door | 3.5L 3456CC V6 GAS DOHC Naturally Aspirated |
| 2016 | Lexus | RC300 | F Sport Coupe 2-Door | 3.5L 3456CC V6 GAS DOHC Naturally Aspirated |
| 2016 | Lexus | RC350 | Base Coupe 2-Door | 3.5L 3456CC V6 GAS DOHC Naturally Aspirated |
| 2016 | Lexus | RC350 | F Sport Coupe 2-Door | 3.5L 3456CC V6 GAS DOHC Naturally Aspirated |
| 2016 | Mazda | 3 | G Sedan 4-Door | 2.0L 1998CC 122Cu. In. l4 GAS DOHC Naturally Aspirated |
| 2016 | Mazda | 3 | GS Sedan 4-Door | 2.0L 1998CC 122Cu. In. l4 GAS DOHC Naturally Aspirated |
| 2016 | Mazda | 3 | GT Sedan 4-Door | 2.5L 2488CC 152Cu. In. l4 GAS DOHC Naturally Aspirated |
| 2016 | Mazda | 3 | GX Sedan 4-Door | 2.0L 1998CC 122Cu. In. l4 GAS DOHC Naturally Aspirated |
| 2016 | Mazda | 3 | i Grand Touring Hatchback 4-Door | 2.0L 1998CC 122Cu. In. l4 GAS DOHC Naturally Aspirated |
| 2016 | Mazda | 3 | i Grand Touring Sedan 4-Door | 2.0L 1998CC 122Cu. In. l4 GAS DOHC Naturally Aspirated |
| 2016 | Mazda | 3 | i Sedan 4-Door | 2.0L 1998CC 122Cu. In. l4 GAS DOHC Naturally Aspirated |
| 2016 | Mazda | 3 | I Sport Hatchback 4-Door | 2.0L 1998CC 122Cu. In. l4 GAS DOHC Naturally Aspirated |
| 2016 | Mazda | 3 | I Sport Sedan 4-Door | 2.0L 1998CC 122Cu. In. l4 GAS DOHC Naturally Aspirated |
| 2016 | Mazda | 3 | I Touring Hatchback 4-Door | 2.0L 1998CC 122Cu. In. l4 GAS DOHC Naturally Aspirated |
| 2016 | Mazda | 3 | I Touring Sedan 4-Door | 2.0L 1998CC 122Cu. In. l4 GAS DOHC Naturally Aspirated |
| 2016 | Mazda | 3 | s Grand Touring Hatchback 4-Door | 2.5L 2488CC 152Cu. In. l4 GAS DOHC Naturally Aspirated |
| 2016 | Mazda | 3 | s Grand Touring Sedan 4-Door | 2.5L 2488CC 152Cu. In. l4 GAS DOHC Naturally Aspirated |
| 2016 | Mazda | 3 | S Hatchback 4-Door | 2.5L 2488CC 152Cu. In. l4 GAS DOHC Naturally Aspirated |
| 2016 | Mazda | 3 | S Sedan 4-Door | 2.5L 2488CC 152Cu. In. l4 GAS DOHC Naturally Aspirated |
| 2016 | Mazda | 3 | s Touring Hatchback 4-Door | 2.5L 2488CC 152Cu. In. l4 GAS DOHC Naturally Aspirated |
| 2016 | Mazda | 3 | s Touring Sedan 4-Door | 2.5L 2488CC 152Cu. In. l4 GAS DOHC Naturally Aspirated |
| 2016 | Mazda | 6 | Grand Touring Sedan 4-Door | 2.5L 2488CC 152Cu. In. l4 GAS DOHC Naturally Aspirated |
| 2016 | Mazda | 6 | GS Sedan 4-Door | 2.5L 2488CC 152Cu. In. l4 GAS DOHC Naturally Aspirated |
| 2016 | Mazda | 6 | GT Sedan 4-Door | 2.5L 2488CC 152Cu. In. l4 GAS DOHC Naturally Aspirated |
| 2016 | Mazda | 6 | GX Sedan 4-Door | 2.5L 2488CC 152Cu. In. l4 GAS DOHC Naturally Aspirated |
| 2016 | Mazda | 6 | i Sedan 4-Door | 2.5L 2488CC 152Cu. In. l4 GAS DOHC Naturally Aspirated |
| 2016 | Mazda | 6 | Sport Sedan 4-Door | 2.5L 2488CC 152Cu. In. l4 GAS DOHC Naturally Aspirated |
| 2016 | Mazda | 6 | Touring Sedan 4-Door | 2.5L 2488CC 152Cu. In. l4 GAS DOHC Naturally Aspirated |
| 2016 | Mazda | MX-5 | I Sport Convertible 2-Door | 2.0L 1998CC 122Cu. In. l4 GAS DOHC Naturally Aspirated |
| 2016 | Mazda | MX-5 Miata | Club Convertible 2-Door | 2.0L 1998CC 122Cu. In. l4 GAS DOHC Naturally Aspirated |
| 2016 | Mazda | MX-5 Miata | Grand Touring Convertible 2-Door | 2.0L 1998CC 122Cu. In. l4 GAS DOHC Naturally Aspirated |
| 2016 | Mazda | MX-5 Miata | GS Convertible 2-Door | 2.0L 1998CC 122Cu. In. l4 GAS DOHC Naturally Aspirated |
| 2016 | Mazda | MX-5 Miata | GT Convertible 2-Door | 2.0L 1998CC 122Cu. In. l4 GAS DOHC Naturally Aspirated |
| 2016 | Mazda | MX-5 Miata | GX Convertible 2-Door | 2.0L 1998CC 122Cu. In. l4 GAS DOHC Naturally Aspirated |
| 2016 | Mazda | MX-5 Miata | Sport Convertible 2-Door | 2.0L 1998CC 122Cu. In. l4 GAS DOHC Naturally Aspirated |
| 2016 | Mini | Cooper | Base Convertible 2-Door | 1.5L 1499CC l3 GAS DOHC Turbocharged |
| 2016 | Mini | Cooper | Base Hatchback 2-Door | 1.5L 1499CC l3 GAS DOHC Turbocharged |
| 2016 | Mini | Cooper | Base Hatchback 4-Door | 1.5L 1499CC l3 GAS DOHC Turbocharged |
| 2016 | Mini | Cooper | Chili Convertible 2-Door | 1.6L 1597CC 98Cu. In. l4 GAS DOHC Turbocharged |
| 2016 | Mini | Cooper | Chili Coupe 2-Door | 1.6L 1597CC 98Cu. In. l4 GAS DOHC Turbocharged |
| 2016 | Mini | Cooper | Chili Hatchback 2-Door | 1.6L 1597CC 98Cu. In. l4 GAS DOHC Turbocharged |
| 2016 | Mini | Cooper | Chili Hatchback 4-Door | 1.6L 1597CC 98Cu. In. l4 GAS DOHC Turbocharged |
| 2016 | Mini | Cooper | Hot Chili Convertible 2-Door | 1.6L 1597CC 98Cu. In. l4 GAS DOHC Turbocharged |
| 2016 | Mini | Cooper | Hot Chili Coupe 2-Door | 1.6L 1597CC 98Cu. In. l4 GAS DOHC Turbocharged |
| 2016 | Mini | Cooper | John Cooper Works Convertible 2-Door | 1.6L 1597CC 98Cu. In. l4 GAS DOHC Turbocharged |
| 2016 | Mini | Cooper | John Cooper Works Coupe 2-Door | 1.6L 1597CC 98Cu. In. l4 GAS DOHC Turbocharged |
| 2016 | Mini | Cooper | John Cooper Works Coupe 2-Door | 2.0L 1998CC 122Cu. In. l4 GAS DOHC Turbocharged |
| 2016 | Mini | Cooper | John Cooper Works Hatchback 2-Door | 1.6L 1597CC 98Cu. In. l4 GAS DOHC Turbocharged |
| 2016 | Mini | Cooper | Pepper Convertible 2-Door | 1.6L 1597CC 98Cu. In. l4 GAS DOHC Naturally Aspirated |
| 2016 | Mini | Cooper | Pepper Hatchback 2-Door | 1.6L 1597CC 98Cu. In. l4 GAS DOHC Naturally Aspirated |
| 2016 | Mini | Cooper | Pepper Hatchback 4-Door | 1.6L 1597CC 98Cu. In. l4 GAS DOHC Naturally Aspirated |
| 2016 | Mini | Cooper | S Chili Hatchback 2-Door | 2.0L 1998CC 122Cu. In. l4 GAS DOHC Turbocharged |
| 2016 | Mini | Cooper | S Chili Hatchback 4-Door | 2.0L 1998CC 122Cu. In. l4 GAS DOHC Turbocharged |
| 2016 | Mini | Cooper | S HighGate Convertible 2-Door | 1.6L 1597CC 98Cu. In. l4 GAS DOHC Turbocharged |
| 2016 | Mini | Cooper | S Hot Chili Hatchback 2-Door | 2.0L 1998CC 122Cu. In. l4 GAS DOHC Turbocharged |
| 2016 | Mini | Cooper | S Hot Chili Hatchback 4-Door | 2.0L 1998CC 122Cu. In. l4 GAS DOHC Turbocharged |
| 2016 | Mini | Cooper | S Salt Hatchback 2-Door | 2.0L 1998CC 122Cu. In. l4 GAS DOHC Turbocharged |
| 2016 | Mini | Cooper | S Salt Hatchback 4-Door | 2.0L 1998CC 122Cu. In. l4 GAS DOHC Turbocharged |
| 2016 | Mini | Cooper | S Sport Hatchback 2-Door | 2.0L 1998CC 122Cu. In. l4 GAS DOHC Turbocharged |
| 2016 | Mitsubishi | Lancer | DE Sedan 4-Door | 2.0L 1998CC 122Cu. In. l4 GAS DOHC Naturally Aspirated |
| 2016 | Mitsubishi | Lancer | ES Sedan 4-Door | 2.0L 1998CC 122Cu. In. l4 GAS DOHC Naturally Aspirated |
| 2016 | Mitsubishi | Lancer | ES Sedan 4-Door | 2.4L 2360CC 144Cu. In. l4 GAS DOHC Naturally Aspirated |
| 2016 | Mitsubishi | Lancer | GT Sedan 4-Door | 2.4L 2360CC 144Cu. In. l4 GAS DOHC Naturally Aspirated |
| 2016 | Mitsubishi | Lancer | GTS Sedan 4-Door | 2.4L 2360CC 144Cu. In. l4 GAS DOHC Naturally Aspirated |
| 2016 | Mitsubishi | Lancer | SE Limited Edition Sedan 4-Door | 2.0L 1998CC 122Cu. In. l4 GAS DOHC Naturally Aspirated |
| 2016 | Mitsubishi | Lancer | SE Limited Edition Sedan 4-Door | 2.4L 2360CC 144Cu. In. l4 GAS DOHC Naturally Aspirated |
| 2016 | Mitsubishi | Lancer | SE Sedan 4-Door | 2.4L 2360CC 144Cu. In. l4 GAS DOHC Naturally Aspirated |
| 2016 | Mitsubishi | Lancer | SEL Sedan 4-Door | 2.4L 2360CC 144Cu. In. l4 GAS DOHC Naturally Aspirated |
| 2016 | Nissan | 370Z | Base Convertible 2-Door | 3.7L 3696CC V6 GAS DOHC Naturally Aspirated |
| 2016 | Nissan | 370Z | Base Coupe 2-Door | 3.7L 3696CC V6 GAS DOHC Naturally Aspirated |
| 2016 | Nissan | 370Z | Nismo Coupe 2-Door | 3.7L 3696CC V6 GAS DOHC Naturally Aspirated |
| 2016 | Nissan | 370Z | Nismo Tech Coupe 2-Door | 3.7L 3696CC V6 GAS DOHC Naturally Aspirated |
| 2016 | Nissan | 370Z | Sport Coupe 2-Door | 3.7L 3696CC V6 GAS DOHC Naturally Aspirated |
| 2016 | Nissan | 370Z | Sport Tech Coupe 2-Door | 3.7L 3696CC V6 GAS DOHC Naturally Aspirated |
| 2016 | Nissan | 370Z | Touring Convertible 2-Door | 3.7L 3696CC V6 GAS DOHC Naturally Aspirated |
| 2016 | Nissan | 370Z | Touring Coupe 2-Door | 3.7L 3696CC V6 GAS DOHC Naturally Aspirated |
| 2016 | Nissan | 370Z | Touring Sport Convertible 2-Door | 3.7L 3696CC V6 GAS DOHC Naturally Aspirated |
| 2016 | Nissan | Altima | Advance Sedan 4-Door | 2.5L 2488CC 152Cu. In. l4 GAS DOHC Naturally Aspirated |
| 2016 | Nissan | Altima | Base Sedan 4-Door | 2.5L 2488CC 152Cu. In. l4 GAS DOHC Naturally Aspirated |
| 2016 | Nissan | Altima | Exclusive Sedan 4-Door | 3.5L 3498CC 213Cu. In. V6 GAS DOHC Naturally Aspirated |
| 2016 | Nissan | Altima | S Sedan 4-Door | 2.5L 2488CC 152Cu. In. l4 GAS DOHC Naturally Aspirated |
| 2016 | Nissan | Altima | Sense Sedan 4-Door | 2.5L 2488CC 152Cu. In. l4 GAS DOHC Naturally Aspirated |
| 2016 | Nissan | Altima | SL Sedan 4-Door | 2.5L 2488CC 152Cu. In. l4 GAS DOHC Naturally Aspirated |
| 2016 | Nissan | Altima | SL Sedan 4-Door | 3.5L 3498CC V6 GAS DOHC Naturally Aspirated |
| 2016 | Nissan | Altima | SR Sedan 4-Door | 2.5L 2488CC 152Cu. In. l4 GAS DOHC Naturally Aspirated |
| 2016 | Nissan | Altima | SR Sedan 4-Door | 3.5L 3498CC V6 GAS DOHC Naturally Aspirated |
| 2016 | Nissan | Altima | SV Sedan 4-Door | 2.5L 2488CC 152Cu. In. l4 GAS DOHC Naturally Aspirated |
| 2016 | Nissan | GT-R | Black Edition Coupe 2-Door | 3.8L 3799CC V6 GAS DOHC Turbocharged |
| 2016 | Nissan | GT-R | Nismo Coupe 2-Door | 3.8L 3799CC V6 GAS DOHC Turbocharged |
| 2016 | Nissan | GT-R | Premium Coupe 2-Door | 3.8L 3799CC V6 GAS DOHC Turbocharged |
| 2016 | Nissan | Maxima | Advance Sedan 4-Door | 3.5L 3498CC 213Cu. In. V6 GAS DOHC Naturally Aspirated |
| 2016 | Nissan | Maxima | Exclusive Sedan 4-Door | 3.5L 3498CC 213Cu. In. V6 GAS DOHC Naturally Aspirated |
| 2016 | Nissan | Maxima | Platinum Sedan 4-Door | 3.5L 3498CC V6 GAS DOHC Naturally Aspirated |
| 2016 | Nissan | Maxima | S Sedan 4-Door | 3.5L 3498CC V6 GAS DOHC Naturally Aspirated |
| 2016 | Nissan | Maxima | SL Sedan 4-Door | 3.5L 3498CC V6 GAS DOHC Naturally Aspirated |
| 2016 | Nissan | Maxima | SR Sedan 4-Door | 3.5L 3498CC V6 GAS DOHC Naturally Aspirated |
| 2016 | Nissan | Maxima | SV Sedan 4-Door | 3.5L 3498CC V6 GAS DOHC Naturally Aspirated |
| 2016 | Nissan | Sentra | Advance Sedan 4-Door | 1.8L 1798CC 110Cu. In. l4 GAS DOHC Naturally Aspirated |
| 2016 | Nissan | Sentra | Exclusive Sedan 4-Door | 1.8L 1798CC 110Cu. In. l4 GAS DOHC Naturally Aspirated |
| 2016 | Nissan | Sentra | FE+S Sedan 4-Door | 1.8L 1798CC 110Cu. In. l4 GAS DOHC Naturally Aspirated |
| 2016 | Nissan | Sentra | S Sedan 4-Door | 1.8L 1798CC 110Cu. In. l4 GAS DOHC Naturally Aspirated |
| 2016 | Nissan | Sentra | Sense Sedan 4-Door | 1.8L 1798CC 110Cu. In. l4 GAS DOHC Naturally Aspirated |
| 2016 | Nissan | Sentra | SL Sedan 4-Door | 1.8L 1798CC 110Cu. In. l4 GAS DOHC Naturally Aspirated |
| 2016 | Nissan | Sentra | SR Sedan 4-Door | 1.8L 1798CC 110Cu. In. l4 GAS DOHC Naturally Aspirated |
| 2016 | Nissan | Sentra | SV Sedan 4-Door | 1.8L 1798CC 110Cu. In. l4 GAS DOHC Naturally Aspirated |
| 2016 | Nissan | Tsuru | GS I Sedan 4-Door | 1.6L 1597CC 97Cu. In. l4 GAS DOHC Naturally Aspirated |
| 2016 | Nissan | Tsuru | GS II Sedan 4-Door | 1.6L 1597CC 97Cu. In. l4 GAS DOHC Naturally Aspirated |
| 2016 | Nissan | Versa | 1.6 S Plus Sedan 4-Door | 1.6L 1598CC l4 GAS DOHC Naturally Aspirated |
| 2016 | Nissan | Versa | 1.6 S Sedan 4-Door | 1.6L 1598CC l4 GAS DOHC Naturally Aspirated |
| 2016 | Nissan | Versa | 1.6 SL Sedan 4-Door | 1.6L 1598CC l4 GAS DOHC Naturally Aspirated |
| 2016 | Nissan | Versa | 1.6 SV Sedan 4-Door | 1.6L 1598CC l4 GAS DOHC Naturally Aspirated |
| 2016 | Nissan | Versa | Advance Sedan 4-Door | 1.6L 1598CC 98Cu. In. l4 GAS DOHC Naturally Aspirated |
| 2016 | Nissan | Versa | Exclusive Sedan 4-Door | 1.6L 1598CC 98Cu. In. l4 GAS DOHC Naturally Aspirated |
| 2016 | Nissan | Versa | Sense Sedan 4-Door | 1.6L 1598CC 98Cu. In. l4 GAS DOHC Naturally Aspirated |
| 2016 | Porsche | 911 | Black Edition Convertible 2-Door | 3.4L 3436CC H6 GAS DOHC Naturally Aspirated |
| 2016 | Porsche | 911 | Black Edition Coupe 2-Door | 3.4L 3436CC H6 GAS DOHC Naturally Aspirated |
| 2016 | Porsche | 911 | Carrera 4 Black Edition Convertible 2-Door | 3.4L 3436CC H6 GAS DOHC Naturally Aspirated |
| 2016 | Porsche | 911 | Carrera 4 Black Edition Coupe 2-Door | 3.4L 3436CC H6 GAS DOHC Naturally Aspirated |
| 2016 | Porsche | 911 | Carrera 4 Convertible 2-Door | 3.4L 3436CC H6 GAS DOHC Naturally Aspirated |
| 2016 | Porsche | 911 | Carrera 4 Coupe 2-Door | 3.4L 3436CC H6 GAS DOHC Naturally Aspirated |
| 2016 | Porsche | 911 | Carrera 4 GTS Convertible 2-Door | 3.8L 3800CC H6 GAS DOHC Naturally Aspirated |
| 2016 | Porsche | 911 | Carrera 4 GTS Coupe 2-Door | 3.8L 3800CC H6 GAS DOHC Naturally Aspirated |
| 2016 | Porsche | 911 | Carrera 4S Convertible 2-Door | 3.8L 3800CC H6 GAS DOHC Naturally Aspirated |
| 2016 | Porsche | 911 | Carrera 4S Coupe 2-Door | 3.8L 3800CC H6 GAS DOHC Naturally Aspirated |
| 2016 | Porsche | 911 | Carrera Black Edition Convertible 2-Door | 3.4L 3436CC H6 GAS DOHC Naturally Aspirated |
| 2016 | Porsche | 911 | Carrera Black Edition Coupe 2-Door | 3.4L 3436CC H6 GAS DOHC Naturally Aspirated |
| 2016 | Porsche | 911 | Carrera Convertible 2-Door | 3.4L 3436CC H6 GAS DOHC Naturally Aspirated |
| 2016 | Porsche | 911 | Carrera Coupe 2-Door | 3.4L 3436CC H6 GAS DOHC Naturally Aspirated |
| 2016 | Porsche | 911 | Carrera GTS Convertible 2-Door | 3.8L 3800CC H6 GAS DOHC Naturally Aspirated |
| 2016 | Porsche | 911 | Carrera GTS Coupe 2-Door | 3.8L 3800CC H6 GAS DOHC Naturally Aspirated |
| 2016 | Porsche | 911 | Carrera S Convertible 2-Door | 3.8L 3800CC H6 GAS DOHC Naturally Aspirated |
| 2016 | Porsche | 911 | Carrera S Coupe 2-Door | 3.8L 3800CC H6 GAS DOHC Naturally Aspirated |
| 2016 | Porsche | 911 | GT3 Coupe 2-Door | 3.8L 3799CC 232Cu. In. H6 GAS DOHC Naturally Aspirated |
| 2016 | Porsche | 911 | GT3 Coupe 2-Door | 3.8L 3800CC H6 GAS DOHC Naturally Aspirated |
| 2016 | Porsche | 911 | GT3 RS Coupe 2-Door | 4.0L 3996CC H6 GAS DOHC Naturally Aspirated |
| 2016 | Porsche | 911 | GTS Convertible 2-Door | 3.8L 3800CC 232Cu. In. H6 GAS DOHC Naturally Aspirated |
| 2016 | Porsche | 911 | GTS Coupe 2-Door | 3.8L 3800CC 232Cu. In. H6 GAS DOHC Naturally Aspirated |
| 2016 | Porsche | 911 | GTS Targa 2-Door | 3.8L 3800CC 232Cu. In. H6 GAS DOHC Naturally Aspirated |
| 2016 | Porsche | 911 | Targa S Targa 2-Door | 3.8L 3800CC 232Cu. In. H6 GAS DOHC Naturally Aspirated |
| 2016 | Porsche | 911 | Targa Targa 2-Door | 3.4L 3436CC H6 GAS DOHC Naturally Aspirated |
| 2016 | Porsche | 911 | Turbo Convertible 2-Door | 3.8L 3800CC H6 GAS DOHC Turbocharged |
| 2016 | Porsche | 911 | Turbo Coupe 2-Door | 3.8L 3800CC H6 GAS DOHC Turbocharged |
| 2016 | Porsche | 911 | Turbo S Convertible 2-Door | 3.8L 3800CC H6 GAS DOHC Turbocharged |
| 2016 | Porsche | 911 | Turbo S Coupe 2-Door | 3.8L 3800CC H6 GAS DOHC Turbocharged |
| 2016 | Porsche | Boxster | Base Convertible 2-Door | 2.7L 2706CC 165Cu. In. H6 GAS DOHC Naturally Aspirated |
| 2016 | Porsche | Boxster | Black Edition Convertible 2-Door | 2.7L 2706CC 165Cu. In. H6 GAS DOHC Naturally Aspirated |
| 2016 | Porsche | Boxster | GTS Convertible 2-Door | 3.4L 3436CC H6 GAS DOHC Naturally Aspirated |
| 2016 | Porsche | Boxster | S Convertible 2-Door | 3.4L 3436CC H6 GAS DOHC Naturally Aspirated |
| 2016 | Porsche | Boxster | Spyder Convertible 2-Door | 3.8L 3800CC H6 GAS DOHC Naturally Aspirated |
| 2016 | Porsche | Panamera | 4 Edition Hatchback 4-Door | 3.6L 3605CC 220Cu. In. V6 GAS DOHC Naturally Aspirated |
| 2016 | Porsche | Panamera | 4 Hatchback 4-Door | 3.6L 3605CC 220Cu. In. V6 GAS DOHC Naturally Aspirated |
| 2016 | Porsche | Panamera | 4S Executive Hatchback 4-Door | 3.0L 2997CC 183Cu. In. V6 GAS DOHC Turbocharged |
| 2016 | Porsche | Panamera | 4S Hatchback 4-Door | 3.0L 2997CC 183Cu. In. V6 GAS DOHC Turbocharged |
| 2016 | Porsche | Panamera | Base Hatchback 4-Door | 3.0L 2967CC 181Cu. In. V6 DIESEL DOHC Turbocharged |
| 2016 | Porsche | Panamera | Base Hatchback 4-Door | 3.6L 3605CC 220Cu. In. V6 GAS DOHC Naturally Aspirated |
| 2016 | Porsche | Panamera | Edition Hatchback 4-Door | 3.6L 3605CC 220Cu. In. V6 GAS DOHC Naturally Aspirated |
| 2016 | Porsche | Panamera | Exclusive Hatchback 4-Door | 4.8L 4806CC V8 GAS DOHC Turbocharged |
| 2016 | Porsche | Panamera | Executive Hatchback 4-Door | 3.0L 2997CC 183Cu. In. V6 GAS DOHC Turbocharged |
| 2016 | Porsche | Panamera | GTS Hatchback 4-Door | 4.8L 4806CC V8 GAS DOHC Naturally Aspirated |
| 2016 | Porsche | Panamera | S E-Hybrid Hatchback 4-Door | 3.0L 2997CC 183Cu. In. V6 ELECTRIC/GAS DOHC Supercharged |
| 2016 | Porsche | Panamera | S Hatchback 4-Door | 3.0L 2995CC 183Cu. In. V6 ELECTRIC/GAS DOHC Supercharged |
| 2016 | Porsche | Panamera | S Hatchback 4-Door | 3.0L 2997CC 183Cu. In. V6 GAS DOHC Turbocharged |
| 2016 | Porsche | Panamera | Turbo Executive Hatchback 4-Door | 4.8L 4806CC V8 GAS DOHC Turbocharged |
| 2016 | Porsche | Panamera | Turbo Hatchback 4-Door | 4.8L 4806CC V8 GAS DOHC Turbocharged |
| 2016 | Porsche | Panamera | Turbo S Executive Hatchback 4-Door | 4.8L 4806CC V8 GAS DOHC Turbocharged |
| 2016 | Porsche | Panamera | Turbo S Hatchback 4-Door | 4.8L 4806CC V8 GAS DOHC Turbocharged |
| 2016 | Scion | FR-S | Base Coupe 2-Door | 2.0L 1998CC 122Cu. In. H4 GAS DOHC Naturally Aspirated |
| 2016 | Scion | tC | Base Coupe 2-Door | 2.5L 2494CC 152Cu. In. l4 GAS DOHC Naturally Aspirated |
| 2016 | Subaru | BRZ | Base Coupe 2-Door | 2.0L 1998CC 122Cu. In. H4 GAS DOHC Naturally Aspirated |
| 2016 | Subaru | BRZ | Limited Coupe 2-Door | 2.0L 1998CC 122Cu. In. H4 GAS DOHC Naturally Aspirated |
| 2016 | Subaru | BRZ | Premium Coupe 2-Door | 2.0L 1998CC 122Cu. In. H4 GAS DOHC Naturally Aspirated |
| 2016 | Subaru | BRZ | Series.HyperBlue Coupe 2-Door | 2.0L 1998CC 122Cu. In. H4 GAS DOHC Naturally Aspirated |
| 2016 | Subaru | BRZ | Sport-tech Coupe 2-Door | 2.0L 1998CC 122Cu. In. H4 GAS DOHC Naturally Aspirated |
| 2016 | Subaru | Impreza | Base Sedan 4-Door | 2.0L 1995CC H4 GAS DOHC Naturally Aspirated |
| 2016 | Subaru | Impreza | i Hatchback 4-Door | 2.0L 1995CC 122Cu. In. H4 GAS DOHC Naturally Aspirated |
| 2016 | Subaru | Impreza | I Limited Hatchback 4-Door | 2.0L 1995CC 122Cu. In. H4 GAS DOHC Naturally Aspirated |
| 2016 | Subaru | Impreza | I Limited Sedan 4-Door | 2.0L 1995CC 122Cu. In. H4 GAS DOHC Naturally Aspirated |
| 2016 | Subaru | Impreza | i Sedan 4-Door | 2.0L 1995CC 122Cu. In. H4 GAS DOHC Naturally Aspirated |
| 2016 | Subaru | Impreza | I Sport Hatchback 4-Door | 2.0L 1995CC 122Cu. In. H4 GAS DOHC Naturally Aspirated |
| 2016 | Subaru | Impreza | I Sport Sedan 4-Door | 2.0L 1995CC 122Cu. In. H4 GAS DOHC Naturally Aspirated |
| 2016 | Subaru | Impreza | Limited Sedan 4-Door | 2.0L 1995CC H4 GAS DOHC Naturally Aspirated |
| 2016 | Subaru | Impreza | Premium Sedan 4-Door | 2.0L 1995CC H4 GAS DOHC Naturally Aspirated |
| 2016 | Subaru | WRX | Base Sedan 4-Door | 2.0L 1998CC 122Cu. In. H4 GAS DOHC Turbocharged |
| 2016 | Subaru | WRX | Limited Sedan 4-Door | 2.0L 1998CC 122Cu. In. H4 GAS DOHC Turbocharged |
| 2016 | Subaru | WRX | Premium Sedan 4-Door | 2.0L 1998CC 122Cu. In. H4 GAS DOHC Turbocharged |
| 2016 | Subaru | WRX | STI Sedan 4-Door | 2.5L 2458CC H4 GAS DOHC Turbocharged |
| 2016 | Subaru | WRX STI | Base Sedan 4-Door | 2.5L 2458CC H4 GAS DOHC Turbocharged |
| 2016 | Subaru | WRX STI | Limited Sedan 4-Door | 2.5L 2458CC H4 GAS DOHC Turbocharged |
| 2016 | Subaru | WRX STI | Series.HyperBlue Sedan 4-Door | 2.5L 2458CC H4 GAS DOHC Turbocharged |
| 2016 | Toyota | Avalon | Hybrid Limited Sedan 4-Door | 2.5L 2494CC 152Cu. In. l4 ELECTRIC/GAS DOHC Naturally Aspirated |
| 2016 | Toyota | Avalon | Hybrid XLE Plus Sedan 4-Door | 2.5L 2494CC 152Cu. In. l4 ELECTRIC/GAS DOHC Naturally Aspirated |
| 2016 | Toyota | Avalon | Hybrid XLE Premium Sedan 4-Door | 2.5L 2494CC 152Cu. In. l4 ELECTRIC/GAS DOHC Naturally Aspirated |
| 2016 | Toyota | Avalon | Limited Sedan 4-Door | 3.5L 3456CC V6 GAS DOHC Naturally Aspirated |
| 2016 | Toyota | Avalon | Touring Sedan 4-Door | 3.5L 3456CC V6 GAS DOHC Naturally Aspirated |
| 2016 | Toyota | Avalon | XLE Plus Sedan 4-Door | 3.5L 3456CC V6 GAS DOHC Naturally Aspirated |
| 2016 | Toyota | Avalon | XLE Premium Sedan 4-Door | 3.5L 3456CC V6 GAS DOHC Naturally Aspirated |
| 2016 | Toyota | Avalon | XLE Sedan 4-Door | 3.5L 3456CC V6 GAS DOHC Naturally Aspirated |
| 2016 | Toyota | Camry | Hybrid LE Sedan 4-Door | 2.5L 2494CC 152Cu. In. l4 ELECTRIC/GAS DOHC Naturally Aspirated |
| 2016 | Toyota | Camry | Hybrid SE Sedan 4-Door | 2.5L 2494CC 152Cu. In. l4 ELECTRIC/GAS DOHC Naturally Aspirated |
| 2016 | Toyota | Camry | Hybrid XLE Sedan 4-Door | 2.5L 2494CC 152Cu. In. l4 ELECTRIC/GAS DOHC Naturally Aspirated |
| 2016 | Toyota | Camry | LE Sedan 4-Door | 2.5L 2494CC 152Cu. In. l4 GAS DOHC Naturally Aspirated |
| 2016 | Toyota | Camry | SE Sedan 4-Door | 2.5L 2494CC 152Cu. In. l4 GAS DOHC Naturally Aspirated |
| 2016 | Toyota | Camry | Special Edition Sedan 4-Door | 2.5L 2494CC 152Cu. In. l4 GAS DOHC Naturally Aspirated |
| 2016 | Toyota | Camry | XLE Sedan 4-Door | 2.5L 2494CC 152Cu. In. l4 GAS DOHC Naturally Aspirated |
| 2016 | Toyota | Camry | XLE Sedan 4-Door | 3.5L 3456CC V6 GAS DOHC Naturally Aspirated |
| 2016 | Toyota | Camry | XSE Sedan 4-Door | 2.5L 2494CC 152Cu. In. l4 GAS DOHC Naturally Aspirated |
| 2016 | Toyota | Camry | XSE Sedan 4-Door | 3.5L 3456CC V6 GAS DOHC Naturally Aspirated |
| 2016 | Toyota | Corolla | Base Sedan 4-Door | 1.8L 1794CC 109Cu. In. l4 GAS DOHC Naturally Aspirated |
| 2016 | Toyota | Corolla | C Sedan 4-Door | 1.8L 1794CC 109Cu. In. l4 GAS DOHC Naturally Aspirated |
| 2016 | Toyota | Corolla | CE Sedan 4-Door | 1.8L 1798CC 110Cu. In. l4 GAS DOHC Naturally Aspirated |
| 2016 | Toyota | Corolla | L Sedan 4-Door | 1.8L 1798CC 110Cu. In. l4 GAS DOHC Naturally Aspirated |
| 2016 | Toyota | Corolla | LE Eco Sedan 4-Door | 1.8L 1798CC 110Cu. In. l4 GAS DOHC Naturally Aspirated |
| 2016 | Toyota | Corolla | LE Sedan 4-Door | 1.8L 1794CC 109Cu. In. l4 GAS DOHC Naturally Aspirated |
| 2016 | Toyota | Corolla | LE Sedan 4-Door | 1.8L 1798CC 110Cu. In. l4 GAS DOHC Naturally Aspirated |
| 2016 | Toyota | Corolla | S Plus Sedan 4-Door | 1.8L 1794CC 109Cu. In. l4 GAS DOHC Naturally Aspirated |
| 2016 | Toyota | Corolla | S Sedan 4-Door | 1.8L 1794CC 109Cu. In. l4 GAS DOHC Naturally Aspirated |
| 2016 | Toyota | Corolla | S Sedan 4-Door | 1.8L 1798CC 110Cu. In. l4 GAS DOHC Naturally Aspirated |
| 2016 | Toyota | Corolla | Special Edition Sedan 4-Door | 1.8L 1798CC 110Cu. In. l4 GAS DOHC Naturally Aspirated |
| 2015 | Infiniti | Q40 | Base Sedan 4-Door | 3.7L 3696CC V6 GAS DOHC Naturally Aspirated |
| 2015 | Infiniti | Q50 | Base Sedan 4-Door | 3.7L 3696CC V6 GAS DOHC Naturally Aspirated |
| 2015 | Infiniti | Q50 | Hybrid Premium Sedan 4-Door | 3.5L 3498CC V6 ELECTRIC/GAS DOHC Naturally Aspirated |
| 2015 | Infiniti | Q50 | Hybrid Sedan 4-Door | 3.5L 3498CC 213Cu. In. V6 ELECTRIC/GAS DOHC Naturally Aspirated |
| 2015 | Infiniti | Q50 | Hybrid Sedan 4-Door | 3.5L 3498CC V6 ELECTRIC/GAS DOHC Naturally Aspirated |
| 2015 | Infiniti | Q50 | Hybrid Sport Sedan 4-Door | 3.5L 3498CC V6 ELECTRIC/GAS DOHC Naturally Aspirated |
| 2015 | Infiniti | Q50 | Inspiration Sedan 4-Door | 3.7L 3696CC 226Cu. In. V6 GAS DOHC Naturally Aspirated |
| 2015 | Infiniti | Q50 | Perfection Sedan 4-Door | 3.7L 3696CC 226Cu. In. V6 GAS DOHC Naturally Aspirated |
| 2015 | Infiniti | Q50 | Premium Sedan 4-Door | 3.7L 3696CC V6 GAS DOHC Naturally Aspirated |
| 2015 | Infiniti | Q50 | Seduction Sedan 4-Door | 3.7L 3696CC 226Cu. In. V6 GAS DOHC Naturally Aspirated |
| 2015 | Infiniti | Q50 | Sport Sedan 4-Door | 3.7L 3696CC V6 GAS DOHC Naturally Aspirated |
| 2015 | Infiniti | Q60 | Base Convertible 2-Door | 3.7L 3696CC V6 GAS DOHC Naturally Aspirated |
| 2015 | Infiniti | Q60 | Base Coupe 2-Door | 3.7L 3696CC V6 GAS DOHC Naturally Aspirated |
| 2015 | Infiniti | Q60 | IPL Convertible 2-Door | 3.7L 3696CC V6 GAS DOHC Naturally Aspirated |
| 2015 | Infiniti | Q60 | Journey Coupe 2-Door | 3.7L 3696CC V6 GAS DOHC Naturally Aspirated |
| 2015 | Infiniti | Q60 | Premier Edition Convertible 2-Door | 3.7L 3696CC V6 GAS DOHC Naturally Aspirated |
| 2015 | Infiniti | Q60 | S Convertible 2-Door | 3.7L 3696CC V6 GAS DOHC Naturally Aspirated |
| 2015 | Infiniti | Q60 | S Coupe 2-Door | 3.7L 3696CC V6 GAS DOHC Naturally Aspirated |
| 2015 | Infiniti | Q60 | S Limited Coupe 2-Door | 3.7L 3696CC V6 GAS DOHC Naturally Aspirated |
| 2015 | Infiniti | Q60 | Sport Convertible 2-Door | 3.7L 3696CC V6 GAS DOHC Naturally Aspirated |
| 2015 | Infiniti | Q60 | Sport Coupe 2-Door | 3.7L 3696CC V6 GAS DOHC Naturally Aspirated |
| 2015 | Infiniti | Q60 | Sport Limited Coupe 2-Door | 3.7L 3696CC V6 GAS DOHC Naturally Aspirated |
| 2015 | Infiniti | Q70 | 3.7 Sedan 4-Door | 3.7L 3696CC V6 GAS DOHC Naturally Aspirated |
| 2015 | Infiniti | Q70 | 5.6 Sedan 4-Door | 5.6L 5552CC V8 GAS DOHC Naturally Aspirated |
| 2015 | Infiniti | Q70 | Hybrid Sedan 4-Door | 3.5L 3498CC V6 ELECTRIC/GAS DOHC Naturally Aspirated |
| 2015 | Infiniti | Q70L | 3.7 Sedan 4-Door | 3.7L 3696CC V6 GAS DOHC Naturally Aspirated |
| 2015 | Infiniti | Q70L | 5.6 Sedan 4-Door | 5.6L 5552CC V8 GAS DOHC Naturally Aspirated |
| 2015 | Kia | Forte | EX Sedan 4-Door | 2.0L 1999CC 122Cu. In. l4 GAS DOHC Naturally Aspirated |
| 2015 | Kia | Forte | LX Sedan 4-Door | 1.8L 1797CC l4 GAS DOHC Naturally Aspirated |
| 2015 | Kia | Forte Koup | EX Coupe 2-Door | 2.0L 1999CC 122Cu. In. l4 GAS DOHC Naturally Aspirated |
| 2015 | Kia | Forte Koup | SX Coupe 2-Door | 1.6L 1591CC 97Cu. In. l4 GAS DOHC Turbocharged |
| 2015 | Kia | Forte Koup | SX Luxury Coupe 2-Door | 1.6L 1591CC 97Cu. In. l4 GAS DOHC Turbocharged |
| 2015 | Kia | K900 | Luxury Sedan 4-Door | -- |
| 2015 | Kia | K900 | Premium Sedan 4-Door | -- |
| 2015 | Kia | K900 | V6 Sedan 4-Door | 3.8L 3778CC 231Cu. In. V6 GAS DOHC Naturally Aspirated |
| 2015 | Kia | K900 | V8 Elite Sedan 4-Door | 5.0L 5038CC V8 GAS DOHC Naturally Aspirated |
| 2015 | Kia | K900 | V8 Luxury Sedan 4-Door | 5.0L 5038CC V8 GAS DOHC Naturally Aspirated |
| 2015 | Kia | K900 | V8 Premium Sedan 4-Door | 5.0L 5038CC V8 GAS DOHC Naturally Aspirated |
| 2015 | Kia | Optima | EX Luxury Sedan 4-Door | 2.4L 2359CC l4 GAS DOHC Naturally Aspirated |
| 2015 | Kia | Optima | EX Sedan 4-Door | 2.4L 2359CC l4 GAS DOHC Naturally Aspirated |
| 2015 | Kia | Optima | Hybrid EX Sedan 4-Door | 2.4L 2359CC l4 ELECTRIC/GAS DOHC Naturally Aspirated |
| 2015 | Kia | Optima | Hybrid LX Sedan 4-Door | 2.4L 2359CC l4 ELECTRIC/GAS DOHC Naturally Aspirated |
| 2015 | Kia | Optima | Limited Sedan 4-Door | 2.0L 1998CC 122Cu. In. l4 GAS DOHC Turbocharged |
| 2015 | Kia | Optima | LX Sedan 4-Door | 2.4L 2359CC l4 GAS DOHC Naturally Aspirated |
| 2015 | Kia | Optima | SX Sedan 4-Door | 2.4L 2359CC l4 GAS DOHC Naturally Aspirated |
| 2015 | Kia | Optima | SX Turbo Sedan 4-Door | 2.0L 1998CC 122Cu. In. l4 GAS DOHC Turbocharged |
| 2015 | Kia | Rio | EX Hatchback 4-Door | 1.6L 1591CC 97Cu. In. l4 GAS DOHC Naturally Aspirated |
| 2015 | Kia | Rio | EX Sedan 4-Door | 1.6L 1591CC 97Cu. In. l4 GAS DOHC Naturally Aspirated |
| 2015 | Kia | Rio | LX Hatchback 4-Door | 1.6L 1591CC 97Cu. In. l4 GAS DOHC Naturally Aspirated |
| 2015 | Kia | Rio | LX Sedan 4-Door | 1.6L 1591CC 97Cu. In. l4 GAS DOHC Naturally Aspirated |
| 2015 | Kia | Rio | SX Hatchback 4-Door | 1.6L 1591CC 97Cu. In. l4 GAS DOHC Naturally Aspirated |
| 2015 | Kia | Rio | SX Sedan 4-Door | 1.6L 1591CC 97Cu. In. l4 GAS DOHC Naturally Aspirated |
| 2015 | Lexus | ES300h | Base Sedan 4-Door | 2.5L 2494CC 152Cu. In. l4 ELECTRIC/GAS DOHC Naturally Aspirated |
| 2015 | Lexus | ES350 | Base Sedan 4-Door | 3.5L 3456CC V6 GAS DOHC Naturally Aspirated |
| 2015 | Lexus | GS350 | Base Sedan 4-Door | 3.5L 3456CC V6 GAS DOHC Naturally Aspirated |
| 2015 | Lexus | GS350 | F Sport Sedan 4-Door | 3.5L 3456CC V6 GAS DOHC Naturally Aspirated |
| 2015 | Lexus | GS450h | Base Sedan 4-Door | 3.5L 3456CC V6 ELECTRIC/GAS DOHC Naturally Aspirated |
| 2015 | Lexus | GS450h | F Sport Sedan 4-Door | 3.5L 3456CC V6 ELECTRIC/GAS DOHC Naturally Aspirated |
| 2015 | Lexus | IS250 | Base Sedan 4-Door | 2.5L 2499CC V6 GAS DOHC Naturally Aspirated |
| 2015 | Lexus | IS250 | C Convertible 2-Door | 2.5L 2499CC V6 GAS DOHC Naturally Aspirated |
| 2015 | Lexus | IS250 | C F Sport Convertible 2-Door | 2.5L 2499CC V6 GAS DOHC Naturally Aspirated |
| 2015 | Lexus | IS250 | F Sport Sedan 4-Door | 2.5L 2499CC V6 GAS DOHC Naturally Aspirated |
| 2015 | Lexus | IS350 | Base Sedan 4-Door | 3.5L 3456CC V6 GAS DOHC Naturally Aspirated |
| 2015 | Lexus | IS350 | C Convertible 2-Door | 3.5L 3456CC V6 GAS DOHC Naturally Aspirated |
| 2015 | Lexus | IS350 | C F Sport Convertible 2-Door | 3.5L 3456CC V6 GAS DOHC Naturally Aspirated |
| 2015 | Lexus | IS350 | F Sport Sedan 4-Door | 3.5L 3456CC V6 GAS DOHC Naturally Aspirated |
| 2015 | Lexus | LS460 | Base Sedan 4-Door | 4.6L 4608CC V8 GAS DOHC Naturally Aspirated |
| 2015 | Lexus | LS460 | F Sport Sedan 4-Door | 4.6L 4608CC V8 GAS DOHC Naturally Aspirated |
| 2015 | Lexus | LS460 | L Sedan 4-Door | 4.6L 4608CC V8 GAS DOHC Naturally Aspirated |
| 2015 | Lexus | LS600h | L Sedan 4-Door | 5.0L 4968CC V8 ELECTRIC/GAS DOHC Naturally Aspirated |
| 2015 | Lexus | RC F | Base Coupe 2-Door | 5.0L 4969CC 303Cu. In. V8 GAS DOHC Naturally Aspirated |
| 2015 | Lexus | RC350 | Base Coupe 2-Door | 3.5L 3456CC V6 GAS DOHC Naturally Aspirated |
| 2015 | Lexus | RC350 | F Sport Coupe 2-Door | 3.5L 3456CC V6 GAS DOHC Naturally Aspirated |
| 2015 | Mazda | 3 | GS Sedan 4-Door | 2.0L 1998CC 122Cu. In. l4 GAS DOHC Naturally Aspirated |
| 2015 | Mazda | 3 | GT Sedan 4-Door | 2.5L 2488CC 152Cu. In. l4 GAS DOHC Naturally Aspirated |
| 2015 | Mazda | 3 | GX Sedan 4-Door | 2.0L 1998CC 122Cu. In. l4 GAS DOHC Naturally Aspirated |
| 2015 | Mazda | 3 | i Grand Touring Hatchback 4-Door | 2.0L 1998CC 122Cu. In. l4 GAS DOHC Naturally Aspirated |
| 2015 | Mazda | 3 | i Grand Touring Sedan 4-Door | 2.0L 1998CC 122Cu. In. l4 GAS DOHC Naturally Aspirated |
| 2015 | Mazda | 3 | i Sedan 4-Door | 2.0L 1998CC 122Cu. In. l4 GAS DOHC Naturally Aspirated |
| 2015 | Mazda | 3 | I Sport Hatchback 4-Door | 2.0L 1998CC 122Cu. In. l4 GAS DOHC Naturally Aspirated |
| 2015 | Mazda | 3 | I Sport Sedan 4-Door | 2.0L 1998CC 122Cu. In. l4 GAS DOHC Naturally Aspirated |
| 2015 | Mazda | 3 | i SV Sedan 4-Door | 2.0L 1998CC 122Cu. In. l4 GAS DOHC Naturally Aspirated |
| 2015 | Mazda | 3 | I Touring Hatchback 4-Door | 2.0L 1998CC 122Cu. In. l4 GAS DOHC Naturally Aspirated |
| 2015 | Mazda | 3 | I Touring Sedan 4-Door | 2.0L 1998CC 122Cu. In. l4 GAS DOHC Naturally Aspirated |
| 2015 | Mazda | 3 | s Grand Touring Hatchback 4-Door | 2.5L 2488CC 152Cu. In. l4 GAS DOHC Naturally Aspirated |
| 2015 | Mazda | 3 | s Grand Touring Sedan 4-Door | 2.5L 2488CC 152Cu. In. l4 GAS DOHC Naturally Aspirated |
| 2015 | Mazda | 3 | S Hatchback 4-Door | 2.5L 2488CC 152Cu. In. l4 GAS DOHC Naturally Aspirated |
| 2015 | Mazda | 3 | S Sedan 4-Door | 2.5L 2488CC 152Cu. In. l4 GAS DOHC Naturally Aspirated |
| 2015 | Mazda | 3 | s Touring Hatchback 4-Door | 2.5L 2488CC 152Cu. In. l4 GAS DOHC Naturally Aspirated |
| 2015 | Mazda | 3 | s Touring Sedan 4-Door | 2.5L 2488CC 152Cu. In. l4 GAS DOHC Naturally Aspirated |
| 2015 | Mazda | 6 | Grand Touring Sedan 4-Door | 2.5L 2488CC 152Cu. In. l4 GAS DOHC Naturally Aspirated |
| 2015 | Mazda | 6 | GS Sedan 4-Door | 2.5L 2488CC 152Cu. In. l4 GAS DOHC Naturally Aspirated |
| 2015 | Mazda | 6 | GT Sedan 4-Door | 2.5L 2488CC 152Cu. In. l4 GAS DOHC Naturally Aspirated |
| 2015 | Mazda | 6 | GX Sedan 4-Door | 2.5L 2488CC 152Cu. In. l4 GAS DOHC Naturally Aspirated |
| 2015 | Mazda | 6 | i Sedan 4-Door | 2.5L 2488CC 152Cu. In. l4 GAS DOHC Naturally Aspirated |
| 2015 | Mazda | 6 | Sport Sedan 4-Door | 2.5L 2488CC 152Cu. In. l4 GAS DOHC Naturally Aspirated |
| 2015 | Mazda | 6 | Touring Sedan 4-Door | 2.5L 2488CC 152Cu. In. l4 GAS DOHC Naturally Aspirated |
| 2015 | Mazda | MX-5 | Grand Touring Convertible 2-Door | 2.0L 1999CC 122Cu. In. l4 GAS DOHC Naturally Aspirated |
| 2015 | Mazda | MX-5 Miata | 25th Anniversary Edition Convertible 2-Door | 2.0L 2000CC 122Cu. In. l4 GAS DOHC Naturally Aspirated |
| 2015 | Mazda | MX-5 Miata | Club Convertible 2-Door | 2.0L 2000CC 122Cu. In. l4 GAS DOHC Naturally Aspirated |
| 2015 | Mazda | MX-5 Miata | Grand Touring Convertible 2-Door | 2.0L 2000CC 122Cu. In. l4 GAS DOHC Naturally Aspirated |
| 2015 | Mazda | MX-5 Miata | GS Convertible 2-Door | 2.0L 2000CC 122Cu. In. l4 GAS DOHC Naturally Aspirated |
| 2015 | Mazda | MX-5 Miata | GT Convertible 2-Door | 2.0L 2000CC 122Cu. In. l4 GAS DOHC Naturally Aspirated |
| 2015 | Mazda | MX-5 Miata | GX Convertible 2-Door | 2.0L 2000CC 122Cu. In. l4 GAS DOHC Naturally Aspirated |
| 2015 | Mazda | MX-5 Miata | Sport Convertible 2-Door | 2.0L 2000CC 122Cu. In. l4 GAS DOHC Naturally Aspirated |
| 2015 | Mini | Cooper | Base Convertible 2-Door | 1.5L 1499CC l3 GAS DOHC Turbocharged |
| 2015 | Mini | Cooper | Base Convertible 2-Door | 1.6L 1598CC l4 GAS DOHC Naturally Aspirated |
| 2015 | Mini | Cooper | Base Hatchback 2-Door | 1.5L 1499CC l3 GAS DOHC Turbocharged |
| 2015 | Mini | Cooper | Base Hatchback 2-Door | 1.6L 1598CC l4 GAS DOHC Naturally Aspirated |
| 2015 | Mini | Cooper | Base Hatchback 4-Door | 1.5L 1499CC l3 GAS DOHC Turbocharged |
| 2015 | Mini | Cooper | Base Hatchback 4-Door | 1.6L 1598CC l4 GAS DOHC Naturally Aspirated |
| 2015 | Mini | Cooper | Chili Convertible 2-Door | 1.6L 1597CC 98Cu. In. l4 GAS DOHC Turbocharged |
| 2015 | Mini | Cooper | Chili Coupe 2-Door | 1.6L 1597CC 98Cu. In. l4 GAS DOHC Turbocharged |
| 2015 | Mini | Cooper | Chili Hatchback 2-Door | 1.6L 1597CC 98Cu. In. l4 GAS DOHC Turbocharged |
| 2015 | Mini | Cooper | Chili Hatchback 4-Door | 1.6L 1597CC 98Cu. In. l4 GAS DOHC Turbocharged |
| 2015 | Mini | Cooper | Coupe Coupe 2-Door | 1.6L 1598CC l4 GAS DOHC Naturally Aspirated |
| 2015 | Mini | Cooper | Coupe John Cooper Works Coupe 2-Door | 1.6L 1598CC l4 GAS DOHC Turbocharged |
| 2015 | Mini | Cooper | Coupe S Coupe 2-Door | 1.6L 1598CC l4 GAS DOHC Turbocharged |
| 2015 | Mini | Cooper | Hot Chili Convertible 2-Door | 1.6L 1597CC 98Cu. In. l4 GAS DOHC Turbocharged |
| 2015 | Mini | Cooper | Hot Chili Coupe 2-Door | 1.6L 1597CC 98Cu. In. l4 GAS DOHC Turbocharged |
| 2015 | Mini | Cooper | John Cooper Works Convertible 2-Door | 1.6L 1598CC l4 GAS DOHC Turbocharged |
| 2015 | Mini | Cooper | John Cooper Works Coupe 2-Door | 1.6L 1597CC 98Cu. In. l4 GAS DOHC Turbocharged |
| 2015 | Mini | Cooper | John Cooper Works Hatchback 2-Door | 1.6L 1598CC l4 GAS DOHC Turbocharged |
| 2015 | Mini | Cooper | Pepper Convertible 2-Door | 1.6L 1597CC 98Cu. In. l4 GAS DOHC Naturally Aspirated |
| 2015 | Mini | Cooper | Pepper Hatchback 2-Door | 1.6L 1597CC 98Cu. In. l4 GAS DOHC Naturally Aspirated |
| 2015 | Mini | Cooper | Pepper Hatchback 4-Door | 1.6L 1597CC 98Cu. In. l4 GAS DOHC Naturally Aspirated |
| 2015 | Mini | Cooper | Roadster Convertible 2-Door | 1.6L 1598CC l4 GAS DOHC Naturally Aspirated |
| 2015 | Mini | Cooper | Roadster John Cooper Works Convertible 2-Door | 1.6L 1598CC l4 GAS DOHC Turbocharged |
| 2015 | Mini | Cooper | Roadster S Convertible 2-Door | 1.6L 1598CC l4 GAS DOHC Turbocharged |
| 2015 | Mini | Cooper | S Chili Hatchback 2-Door | 2.0L 1998CC 122Cu. In. l4 GAS DOHC Turbocharged |
| 2015 | Mini | Cooper | S Chili Hatchback 4-Door | 2.0L 1998CC 122Cu. In. l4 GAS DOHC Turbocharged |
| 2015 | Mini | Cooper | S Convertible 2-Door | 1.6L 1598CC l4 GAS DOHC Turbocharged |
| 2015 | Mini | Cooper | S Hatchback 2-Door | 1.6L 1598CC l4 GAS DOHC Turbocharged |
| 2015 | Mini | Cooper | S Hatchback 4-Door | 1.6L 1598CC l4 GAS DOHC Turbocharged |
| 2015 | Mini | Cooper | S HighGate Convertible 2-Door | 1.6L 1597CC 98Cu. In. l4 GAS DOHC Turbocharged |
| 2015 | Mini | Cooper | S Hot Chili Hatchback 2-Door | 2.0L 1998CC 122Cu. In. l4 GAS DOHC Turbocharged |
| 2015 | Mini | Cooper | S Hot Chili Hatchback 4-Door | 2.0L 1998CC 122Cu. In. l4 GAS DOHC Turbocharged |
| 2015 | Mini | Cooper | S Salt Hatchback 2-Door | 2.0L 1998CC 122Cu. In. l4 GAS DOHC Turbocharged |
| 2015 | Mini | Cooper | S Salt Hatchback 4-Door | 2.0L 1998CC 122Cu. In. l4 GAS DOHC Turbocharged |
| 2015 | Mini | Cooper | S Sport Hatchback 2-Door | 2.0L 1998CC 122Cu. In. l4 GAS DOHC Turbocharged |
| 2015 | Mitsubishi | Lancer | DE Sedan 4-Door | 2.0L 1998CC 122Cu. In. l4 GAS DOHC Naturally Aspirated |
| 2015 | Mitsubishi | Lancer | ES Sedan 4-Door | 2.0L 1998CC 122Cu. In. l4 GAS DOHC Naturally Aspirated |
| 2015 | Mitsubishi | Lancer | Evolution Final Edition Sedan 4-Door | 2.0L 1998CC 122Cu. In. l4 GAS DOHC Turbocharged |
| 2015 | Mitsubishi | Lancer | Evolution GSR Sedan 4-Door | 2.0L 1998CC 122Cu. In. l4 GAS DOHC Turbocharged |
| 2015 | Mitsubishi | Lancer | Evolution MR Sedan 4-Door | 2.0L 1998CC 122Cu. In. l4 GAS DOHC Turbocharged |
| 2015 | Mitsubishi | Lancer | GT Sedan 4-Door | 2.0L 1998CC 122Cu. In. l4 GAS DOHC Naturally Aspirated |
| 2015 | Mitsubishi | Lancer | GT Sedan 4-Door | 2.4L 2360CC 144Cu. In. l4 GAS DOHC Naturally Aspirated |
| 2015 | Mitsubishi | Lancer | GT Sportback Hatchback 4-Door | 2.4L 2360CC 144Cu. In. l4 GAS DOHC Naturally Aspirated |
| 2015 | Mitsubishi | Lancer | GTS Sedan 4-Door | 2.4L 2360CC 144Cu. In. l4 GAS DOHC Naturally Aspirated |
| 2015 | Mitsubishi | Lancer | Ralliart Sedan 4-Door | 2.0L 1998CC 122Cu. In. l4 GAS DOHC Turbocharged |
| 2015 | Mitsubishi | Lancer | SE Limited Edition Sedan 4-Door | 2.0L 1998CC 122Cu. In. l4 GAS DOHC Naturally Aspirated |
| 2015 | Mitsubishi | Lancer | SE Limited Edition Sedan 4-Door | 2.4L 2360CC 144Cu. In. l4 GAS DOHC Naturally Aspirated |
| 2015 | Mitsubishi | Lancer | SE Limited Edition Sportback Hatchback 4-Door | 2.0L 1998CC 122Cu. In. l4 GAS DOHC Naturally Aspirated |
| 2015 | Mitsubishi | Lancer | SE Limited Edition Sportback Hatchback 4-Door | 2.4L 2360CC 144Cu. In. l4 GAS DOHC Naturally Aspirated |
| 2015 | Mitsubishi | Lancer | SE Sedan 4-Door | 2.0L 1998CC 122Cu. In. l4 GAS DOHC Naturally Aspirated |
| 2015 | Mitsubishi | Lancer | SE Sedan 4-Door | 2.4L 2360CC 144Cu. In. l4 GAS DOHC Naturally Aspirated |
| 2015 | Mitsubishi | Lancer | SE Sportback Hatchback 4-Door | 2.0L 1998CC 122Cu. In. l4 GAS DOHC Naturally Aspirated |
| 2015 | Nissan | 370Z | Base Convertible 2-Door | 3.7L 3696CC V6 GAS DOHC Naturally Aspirated |
| 2015 | Nissan | 370Z | Base Coupe 2-Door | 3.7L 3696CC V6 GAS DOHC Naturally Aspirated |
| 2015 | Nissan | 370Z | Nismo Coupe 2-Door | 3.7L 3696CC V6 GAS DOHC Naturally Aspirated |
| 2015 | Nissan | 370Z | Nismo Tech Coupe 2-Door | 3.7L 3696CC V6 GAS DOHC Naturally Aspirated |
| 2015 | Nissan | 370Z | Sport Coupe 2-Door | 3.7L 3696CC V6 GAS DOHC Naturally Aspirated |
| 2015 | Nissan | 370Z | Sport Tech Coupe 2-Door | 3.7L 3696CC V6 GAS DOHC Naturally Aspirated |
| 2015 | Nissan | 370Z | Touring Convertible 2-Door | 3.7L 3696CC V6 GAS DOHC Naturally Aspirated |
| 2015 | Nissan | 370Z | Touring Coupe 2-Door | 3.7L 3696CC V6 GAS DOHC Naturally Aspirated |
| 2015 | Nissan | 370Z | Touring Sport Convertible 2-Door | 3.7L 3696CC V6 GAS DOHC Naturally Aspirated |
| 2015 | Nissan | Altima | Advance Sedan 4-Door | 2.5L 2488CC 152Cu. In. l4 GAS DOHC Naturally Aspirated |
| 2015 | Nissan | Altima | Base Sedan 4-Door | 2.5L 2488CC 152Cu. In. l4 GAS DOHC Naturally Aspirated |
| 2015 | Nissan | Altima | Exclusive Sedan 4-Door | 3.5L 3498CC 213Cu. In. V6 GAS DOHC Naturally Aspirated |
| 2015 | Nissan | Altima | S Sedan 4-Door | 2.5L 2488CC 152Cu. In. l4 GAS DOHC Naturally Aspirated |
| 2015 | Nissan | Altima | S Sedan 4-Door | 3.5L 3498CC V6 GAS DOHC Naturally Aspirated |
| 2015 | Nissan | Altima | Sense Sedan 4-Door | 2.5L 2488CC 152Cu. In. l4 GAS DOHC Naturally Aspirated |
| 2015 | Nissan | Altima | SL Sedan 4-Door | 2.5L 2488CC 152Cu. In. l4 GAS DOHC Naturally Aspirated |
| 2015 | Nissan | Altima | SL Sedan 4-Door | 3.5L 3498CC V6 GAS DOHC Naturally Aspirated |
| 2015 | Nissan | Altima | SV Sedan 4-Door | 2.5L 2488CC 152Cu. In. l4 GAS DOHC Naturally Aspirated |
| 2015 | Nissan | Altima | SV Sedan 4-Door | 3.5L 3498CC V6 GAS DOHC Naturally Aspirated |
| 2015 | Nissan | GT-R | Black Edition Coupe 2-Door | 3.8L 3799CC V6 GAS DOHC Turbocharged |
| 2015 | Nissan | GT-R | Nismo Coupe 2-Door | 3.8L 3799CC V6 GAS DOHC Turbocharged |
| 2015 | Nissan | GT-R | Premium Coupe 2-Door | 3.8L 3799CC V6 GAS DOHC Turbocharged |
| 2015 | Nissan | GT-R | Track Edition Coupe 2-Door | 3.8L 3799CC V6 GAS DOHC Turbocharged |
| 2015 | Nissan | Maxima | Base Sedan 4-Door | 3.5L 3498CC 213Cu. In. V6 GAS DOHC Naturally Aspirated |
| 2015 | Nissan | Maxima | Exclusive Sedan 4-Door | 3.5L 3498CC 213Cu. In. V6 GAS DOHC Naturally Aspirated |
| 2015 | Nissan | Sentra | Advance Sedan 4-Door | 1.8L 1798CC 110Cu. In. l4 GAS DOHC Naturally Aspirated |
| 2015 | Nissan | Sentra | Exclusive Sedan 4-Door | 1.8L 1798CC 110Cu. In. l4 GAS DOHC Naturally Aspirated |
| 2015 | Nissan | Sentra | FE+S Sedan 4-Door | 1.8L 1798CC 110Cu. In. l4 GAS DOHC Naturally Aspirated |
| 2015 | Nissan | Sentra | S Sedan 4-Door | 1.8L 1798CC 110Cu. In. l4 GAS DOHC Naturally Aspirated |
| 2015 | Nissan | Sentra | Sense Sedan 4-Door | 1.8L 1798CC 110Cu. In. l4 GAS DOHC Naturally Aspirated |
| 2015 | Nissan | Sentra | SL Sedan 4-Door | 1.8L 1798CC 110Cu. In. l4 GAS DOHC Naturally Aspirated |
| 2015 | Nissan | Sentra | SR Sedan 4-Door | 1.8L 1798CC 110Cu. In. l4 GAS DOHC Naturally Aspirated |
| 2015 | Nissan | Sentra | SV Sedan 4-Door | 1.8L 1798CC 110Cu. In. l4 GAS DOHC Naturally Aspirated |
| 2015 | Nissan | Tsuru | GS I Sedan 4-Door | 1.6L 1597CC 97Cu. In. l4 GAS DOHC Naturally Aspirated |
| 2015 | Nissan | Tsuru | GS II Sedan 4-Door | 1.6L 1597CC 97Cu. In. l4 GAS DOHC Naturally Aspirated |
| 2015 | Nissan | Versa | 1.6 S Plus Sedan 4-Door | 1.6L 1598CC l4 GAS DOHC Naturally Aspirated |
| 2015 | Nissan | Versa | 1.6 S Sedan 4-Door | 1.6L 1598CC l4 GAS DOHC Naturally Aspirated |
| 2015 | Nissan | Versa | 1.6 SL Sedan 4-Door | 1.6L 1598CC l4 GAS DOHC Naturally Aspirated |
| 2015 | Nissan | Versa | 1.6 SV Sedan 4-Door | 1.6L 1598CC l4 GAS DOHC Naturally Aspirated |
| 2015 | Nissan | Versa | Advance Sedan 4-Door | 1.6L 1598CC 98Cu. In. l4 GAS DOHC Naturally Aspirated |
| 2015 | Nissan | Versa | Exclusive Sedan 4-Door | 1.6L 1598CC 98Cu. In. l4 GAS DOHC Naturally Aspirated |
| 2015 | Nissan | Versa | Sense Sedan 4-Door | 1.6L 1598CC 98Cu. In. l4 GAS DOHC Naturally Aspirated |
| 2015 | Porsche | 911 | Carrera 4 Convertible 2-Door | 3.4L 3436CC H6 GAS DOHC Naturally Aspirated |
| 2015 | Porsche | 911 | Carrera 4 Coupe 2-Door | 3.4L 3436CC H6 GAS DOHC Naturally Aspirated |
| 2015 | Porsche | 911 | Carrera 4 GTS Convertible 2-Door | 3.8L 3800CC H6 GAS DOHC Naturally Aspirated |
| 2015 | Porsche | 911 | Carrera 4 GTS Coupe 2-Door | 3.8L 3800CC H6 GAS DOHC Naturally Aspirated |
| 2015 | Porsche | 911 | Carrera 4S Convertible 2-Door | 3.8L 3800CC H6 GAS DOHC Naturally Aspirated |
| 2015 | Porsche | 911 | Carrera 4S Coupe 2-Door | 3.8L 3800CC H6 GAS DOHC Naturally Aspirated |
| 2015 | Porsche | 911 | Carrera Convertible 2-Door | 3.4L 3436CC H6 GAS DOHC Naturally Aspirated |
| 2015 | Porsche | 911 | Carrera Coupe 2-Door | 3.4L 3436CC H6 GAS DOHC Naturally Aspirated |
| 2015 | Porsche | 911 | Carrera GTS Convertible 2-Door | 3.8L 3800CC H6 GAS DOHC Naturally Aspirated |
| 2015 | Porsche | 911 | Carrera GTS Coupe 2-Door | 3.8L 3800CC H6 GAS DOHC Naturally Aspirated |
| 2015 | Porsche | 911 | Carrera S Convertible 2-Door | 3.8L 3800CC H6 GAS DOHC Naturally Aspirated |
| 2015 | Porsche | 911 | Carrera S Coupe 2-Door | 3.8L 3800CC H6 GAS DOHC Naturally Aspirated |
| 2015 | Porsche | 911 | GT3 Coupe 2-Door | 3.8L 3799CC 232Cu. In. H6 GAS DOHC Naturally Aspirated |
| 2015 | Porsche | 911 | GT3 Coupe 2-Door | 3.8L 3800CC H6 GAS DOHC Naturally Aspirated |
| 2015 | Porsche | 911 | Targa S Targa 2-Door | 3.8L 3800CC 232Cu. In. H6 GAS DOHC Naturally Aspirated |
| 2015 | Porsche | 911 | Targa Targa 2-Door | 3.4L 3436CC H6 GAS DOHC Naturally Aspirated |
| 2015 | Porsche | 911 | Turbo Convertible 2-Door | 3.8L 3800CC H6 GAS DOHC Turbocharged |
| 2015 | Porsche | 911 | Turbo Coupe 2-Door | 3.8L 3800CC H6 GAS DOHC Turbocharged |
| 2015 | Porsche | 911 | Turbo S Convertible 2-Door | 3.8L 3800CC H6 GAS DOHC Turbocharged |
| 2015 | Porsche | 911 | Turbo S Coupe 2-Door | 3.8L 3800CC H6 GAS DOHC Turbocharged |
| 2015 | Porsche | Boxster | Base Convertible 2-Door | 2.7L 2706CC 165Cu. In. H6 GAS DOHC Naturally Aspirated |
| 2015 | Porsche | Boxster | GTS Convertible 2-Door | 3.4L 3436CC H6 GAS DOHC Naturally Aspirated |
| 2015 | Porsche | Boxster | S Convertible 2-Door | 3.4L 3436CC H6 GAS DOHC Naturally Aspirated |
| 2015 | Porsche | Panamera | 4 Hatchback 4-Door | 3.6L 3605CC 220Cu. In. V6 GAS DOHC Naturally Aspirated |
| 2015 | Porsche | Panamera | 4S Executive Hatchback 4-Door | 3.0L 2997CC 183Cu. In. V6 GAS DOHC Turbocharged |
| 2015 | Porsche | Panamera | 4S Hatchback 4-Door | 3.0L 2997CC 183Cu. In. V6 GAS DOHC Turbocharged |
| 2015 | Porsche | Panamera | Base Hatchback 4-Door | 3.0L 2967CC 181Cu. In. V6 DIESEL DOHC Turbocharged |
| 2015 | Porsche | Panamera | Base Hatchback 4-Door | 3.6L 3605CC 220Cu. In. V6 GAS DOHC Naturally Aspirated |
| 2015 | Porsche | Panamera | GTS Hatchback 4-Door | 4.8L 4806CC V8 GAS DOHC Naturally Aspirated |
| 2015 | Porsche | Panamera | S E-Hybrid Hatchback 4-Door | 3.0L 2997CC 183Cu. In. V6 ELECTRIC/GAS DOHC Supercharged |
| 2015 | Porsche | Panamera | S Hatchback 4-Door | 3.0L 2995CC 183Cu. In. V6 ELECTRIC/GAS DOHC Supercharged |
| 2015 | Porsche | Panamera | S Hatchback 4-Door | 3.0L 2997CC 183Cu. In. V6 GAS DOHC Turbocharged |
| 2015 | Porsche | Panamera | Turbo Executive Hatchback 4-Door | 4.8L 4806CC V8 GAS DOHC Turbocharged |
| 2015 | Porsche | Panamera | Turbo Hatchback 4-Door | 4.8L 4806CC V8 GAS DOHC Turbocharged |
| 2015 | Porsche | Panamera | Turbo S Executive Hatchback 4-Door | 4.8L 4806CC V8 GAS DOHC Turbocharged |
| 2015 | Porsche | Panamera | Turbo S Hatchback 4-Door | 4.8L 4806CC V8 GAS DOHC Turbocharged |
| 2015 | Scion | FR-S | Base Coupe 2-Door | 2.0L 1998CC 122Cu. In. H4 GAS DOHC Naturally Aspirated |
| 2015 | Scion | tC | Base Coupe 2-Door | 2.5L 2494CC 152Cu. In. l4 GAS DOHC Naturally Aspirated |
| 2015 | Subaru | BRZ | Aozora Edition Coupe 2-Door | 2.0L 1998CC 122Cu. In. H4 GAS DOHC Naturally Aspirated |
| 2015 | Subaru | BRZ | Base Coupe 2-Door | 2.0L 1998CC 122Cu. In. H4 GAS DOHC Naturally Aspirated |
| 2015 | Subaru | BRZ | Limited Coupe 2-Door | 2.0L 1998CC 122Cu. In. H4 GAS DOHC Naturally Aspirated |
| 2015 | Subaru | BRZ | Premium Coupe 2-Door | 2.0L 1998CC 122Cu. In. H4 GAS DOHC Naturally Aspirated |
| 2015 | Subaru | BRZ | Series.Blue Coupe 2-Door | 2.0L 1998CC 122Cu. In. H4 GAS DOHC Naturally Aspirated |
| 2015 | Subaru | BRZ | Sport-tech Coupe 2-Door | 2.0L 1998CC 122Cu. In. H4 GAS DOHC Naturally Aspirated |
| 2015 | Subaru | Impreza | Base Sedan 4-Door | 2.0L 1995CC H4 GAS DOHC Naturally Aspirated |
| 2015 | Subaru | Impreza | i Hatchback 4-Door | 2.0L 1995CC 122Cu. In. H4 GAS DOHC Naturally Aspirated |
| 2015 | Subaru | Impreza | I Limited Hatchback 4-Door | 2.0L 1995CC 122Cu. In. H4 GAS DOHC Naturally Aspirated |
| 2015 | Subaru | Impreza | I Limited Sedan 4-Door | 2.0L 1995CC 122Cu. In. H4 GAS DOHC Naturally Aspirated |
| 2015 | Subaru | Impreza | i Sedan 4-Door | 2.0L 1995CC 122Cu. In. H4 GAS DOHC Naturally Aspirated |
| 2015 | Subaru | Impreza | I Sport Hatchback 4-Door | 2.0L 1995CC 122Cu. In. H4 GAS DOHC Naturally Aspirated |
| 2015 | Subaru | Impreza | I Sport Sedan 4-Door | 2.0L 1995CC 122Cu. In. H4 GAS DOHC Naturally Aspirated |
| 2015 | Subaru | Impreza | Limited Sedan 4-Door | 2.0L 1995CC H4 GAS DOHC Naturally Aspirated |
| 2015 | Subaru | Impreza | Premium Sedan 4-Door | 2.0L 1995CC H4 GAS DOHC Naturally Aspirated |
| 2015 | Subaru | WRX | Base Sedan 4-Door | 2.0L 1998CC 122Cu. In. H4 GAS DOHC Turbocharged |
| 2015 | Subaru | WRX | Limited Sedan 4-Door | 2.0L 1998CC 122Cu. In. H4 GAS DOHC Turbocharged |
| 2015 | Subaru | WRX | Premium Sedan 4-Door | 2.0L 1998CC 122Cu. In. H4 GAS DOHC Turbocharged |
| 2015 | Subaru | WRX | Sport Sedan 4-Door | -- |
| 2015 | Subaru | WRX | Sport-Tech Sedan 4-Door | -- |
| 2015 | Subaru | WRX STI | Base Sedan 4-Door | 2.5L 2458CC H4 GAS DOHC Turbocharged |
| 2015 | Subaru | WRX STI | Launch Edition Sedan 4-Door | 2.5L 2458CC H4 GAS DOHC Turbocharged |
| 2015 | Subaru | WRX STI | Limited Sedan 4-Door | 2.5L 2458CC H4 GAS DOHC Turbocharged |
| 2015 | Subaru | WRX STI | Sport-Tech Sedan 4-Door | -- |
| 2015 | Toyota | Avalon | Hybrid Limited Sedan 4-Door | 2.5L 2494CC 152Cu. In. l4 ELECTRIC/GAS DOHC Naturally Aspirated |
| 2015 | Toyota | Avalon | Hybrid XLE Premium Sedan 4-Door | 2.5L 2494CC 152Cu. In. l4 ELECTRIC/GAS DOHC Naturally Aspirated |
| 2015 | Toyota | Avalon | Hybrid XLE Touring Sedan 4-Door | 2.5L 2494CC 152Cu. In. l4 ELECTRIC/GAS DOHC Naturally Aspirated |
| 2015 | Toyota | Avalon | Limited Sedan 4-Door | 3.5L 3456CC V6 GAS DOHC Naturally Aspirated |
| 2015 | Toyota | Avalon | XLE Premium Sedan 4-Door | 3.5L 3456CC V6 GAS DOHC Naturally Aspirated |
| 2015 | Toyota | Avalon | XLE Sedan 4-Door | 3.5L 3456CC V6 GAS DOHC Naturally Aspirated |
| 2015 | Toyota | Avalon | XLE Touring SE Sedan 4-Door | 3.5L 3456CC V6 GAS DOHC Naturally Aspirated |
| 2015 | Toyota | Avalon | XLE Touring Sedan 4-Door | 3.5L 3456CC V6 GAS DOHC Naturally Aspirated |
| 2015 | Toyota | Camry | Hybrid LE Sedan 4-Door | 2.5L 2494CC 152Cu. In. l4 ELECTRIC/GAS DOHC Naturally Aspirated |
| 2015 | Toyota | Camry | Hybrid SE Sedan 4-Door | 2.5L 2494CC 152Cu. In. l4 ELECTRIC/GAS DOHC Naturally Aspirated |
| 2015 | Toyota | Camry | Hybrid XLE Sedan 4-Door | 2.5L 2494CC 152Cu. In. l4 ELECTRIC/GAS DOHC Naturally Aspirated |
| 2015 | Toyota | Camry | LE Sedan 4-Door | 2.5L 2494CC 152Cu. In. l4 GAS DOHC Naturally Aspirated |
| 2015 | Toyota | Camry | SE Sedan 4-Door | 2.5L 2494CC 152Cu. In. l4 GAS DOHC Naturally Aspirated |
| 2015 | Toyota | Camry | XLE Sedan 4-Door | 2.5L 2494CC 152Cu. In. l4 GAS DOHC Naturally Aspirated |
| 2015 | Toyota | Camry | XLE Sedan 4-Door | 3.5L 3456CC V6 GAS DOHC Naturally Aspirated |
| 2015 | Toyota | Camry | XSE Sedan 4-Door | 2.5L 2494CC 152Cu. In. l4 GAS DOHC Naturally Aspirated |
| 2015 | Toyota | Camry | XSE Sedan 4-Door | 3.5L 3456CC V6 GAS DOHC Naturally Aspirated |
| 2015 | Toyota | Corolla | Base Sedan 4-Door | 1.8L 1794CC 109Cu. In. l4 GAS DOHC Naturally Aspirated |
| 2015 | Toyota | Corolla | C Sedan 4-Door | 1.8L 1794CC 109Cu. In. l4 GAS DOHC Naturally Aspirated |
| 2015 | Toyota | Corolla | CE Sedan 4-Door | 1.8L 1798CC 110Cu. In. l4 GAS DOHC Naturally Aspirated |
| 2015 | Toyota | Corolla | L Sedan 4-Door | 1.8L 1798CC 110Cu. In. l4 GAS DOHC Naturally Aspirated |
| 2015 | Toyota | Corolla | LE Eco Sedan 4-Door | 1.8L 1798CC 110Cu. In. l4 GAS DOHC Naturally Aspirated |
| 2015 | Toyota | Corolla | LE Sedan 4-Door | 1.8L 1794CC 109Cu. In. l4 GAS DOHC Naturally Aspirated |
| 2015 | Toyota | Corolla | LE Sedan 4-Door | 1.8L 1798CC 110Cu. In. l4 GAS DOHC Naturally Aspirated |
| 2015 | Toyota | Corolla | S Plus Sedan 4-Door | 1.8L 1794CC 109Cu. In. l4 GAS DOHC Naturally Aspirated |
| 2015 | Toyota | Corolla | S Sedan 4-Door | 1.8L 1794CC 109Cu. In. l4 GAS DOHC Naturally Aspirated |
| 2015 | Toyota | Corolla | S Sedan 4-Door | 1.8L 1798CC 110Cu. In. l4 GAS DOHC Naturally Aspirated |
| 2014 | Infiniti | Q50 | Base Sedan 4-Door | 3.7L 3696CC V6 GAS DOHC Naturally Aspirated |
| 2014 | Infiniti | Q50 | Hybrid Premium Sedan 4-Door | 3.5L 3498CC V6 ELECTRIC/GAS DOHC Naturally Aspirated |
| 2014 | Infiniti | Q50 | Hybrid Sport Sedan 4-Door | 3.5L 3498CC V6 ELECTRIC/GAS DOHC Naturally Aspirated |
| 2014 | Infiniti | Q50 | Premium Sedan 4-Door | 3.7L 3696CC V6 GAS DOHC Naturally Aspirated |
| 2014 | Infiniti | Q50 | Sport Sedan 4-Door | 3.7L 3696CC V6 GAS DOHC Naturally Aspirated |
| 2014 | Infiniti | Q60 | Base Convertible 2-Door | 3.7L 3696CC V6 GAS DOHC Naturally Aspirated |
| 2014 | Infiniti | Q60 | Base Coupe 2-Door | 3.7L 3696CC V6 GAS DOHC Naturally Aspirated |
| 2014 | Infiniti | Q60 | IPL Convertible 2-Door | 3.7L 3696CC V6 GAS DOHC Naturally Aspirated |
| 2014 | Infiniti | Q60 | IPL Coupe 2-Door | 3.7L 3696CC V6 GAS DOHC Naturally Aspirated |
| 2014 | Infiniti | Q60 | Journey Coupe 2-Door | 3.7L 3696CC V6 GAS DOHC Naturally Aspirated |
| 2014 | Infiniti | Q60 | Premier Edition Convertible 2-Door | 3.7L 3696CC V6 GAS DOHC Naturally Aspirated |
| 2014 | Infiniti | Q60 | Premier Edition Coupe 2-Door | 3.7L 3696CC V6 GAS DOHC Naturally Aspirated |
| 2014 | Infiniti | Q60 | Premium Convertible 2-Door | 3.7L 3696CC V6 GAS DOHC Naturally Aspirated |
| 2014 | Infiniti | Q60 | Premium Coupe 2-Door | 3.7L 3696CC V6 GAS DOHC Naturally Aspirated |
| 2014 | Infiniti | Q60 | Premium Sport Convertible 2-Door | 3.7L 3696CC V6 GAS DOHC Naturally Aspirated |
| 2014 | Infiniti | Q60 | Premium Sport Coupe 2-Door | 3.7L 3696CC V6 GAS DOHC Naturally Aspirated |
| 2014 | Infiniti | Q60 | S Convertible 2-Door | 3.7L 3696CC V6 GAS DOHC Naturally Aspirated |
| 2014 | Infiniti | Q60 | S Coupe 2-Door | 3.7L 3696CC V6 GAS DOHC Naturally Aspirated |
| 2014 | Infiniti | Q60 | Sport Convertible 2-Door | 3.7L 3696CC V6 GAS DOHC Naturally Aspirated |
| 2014 | Infiniti | Q60 | Sport Coupe 2-Door | 3.7L 3696CC V6 GAS DOHC Naturally Aspirated |
| 2014 | Infiniti | Q70 | 3.7 Sedan 4-Door | 3.7L 3696CC V6 GAS DOHC Naturally Aspirated |
| 2014 | Infiniti | Q70 | 5.6 Sedan 4-Door | 5.6L 5552CC V8 GAS DOHC Naturally Aspirated |
| 2014 | Infiniti | Q70 | Hybrid Sedan 4-Door | 3.5L 3498CC V6 ELECTRIC/GAS DOHC Naturally Aspirated |
| 2014 | Infiniti | Q70 | Perfection Sedan 4-Door | 5.6L 5552CC V8 GAS DOHC Naturally Aspirated |
| 2014 | Infiniti | Q70 | Seduction Sedan 4-Door | 3.7L 3696CC 226Cu. In. V6 GAS DOHC Naturally Aspirated |
| 2014 | Kia | Forte | EX Sedan 4-Door | 2.0L 1999CC 122Cu. In. l4 GAS DOHC Naturally Aspirated |
| 2014 | Kia | Forte | LX Sedan 4-Door | 1.8L 1797CC l4 GAS DOHC Naturally Aspirated |
| 2014 | Kia | Forte | SX Sedan 4-Door | 2.0L 1999CC 122Cu. In. l4 GAS DOHC Naturally Aspirated |
| 2014 | Kia | Forte Koup | EX Coupe 2-Door | 2.0L 1999CC 122Cu. In. l4 GAS DOHC Naturally Aspirated |
| 2014 | Kia | Forte Koup | SX Coupe 2-Door | 1.6L 1591CC 97Cu. In. l4 GAS DOHC Turbocharged |
| 2014 | Kia | Forte Koup | SX Luxury Coupe 2-Door | 1.6L 1591CC 97Cu. In. l4 GAS DOHC Turbocharged |
| 2014 | Kia | Optima | EX Luxury Sedan 4-Door | 2.4L 2359CC l4 GAS DOHC Naturally Aspirated |
| 2014 | Kia | Optima | EX Sedan 4-Door | 2.4L 2359CC l4 GAS DOHC Naturally Aspirated |
| 2014 | Kia | Optima | Hybrid EX Premium Sedan 4-Door | 2.4L 2359CC l4 ELECTRIC/GAS DOHC Naturally Aspirated |
| 2014 | Kia | Optima | Hybrid EX Sedan 4-Door | 2.4L 2359CC l4 ELECTRIC/GAS DOHC Naturally Aspirated |
| 2014 | Kia | Optima | Hybrid LX Sedan 4-Door | 2.4L 2359CC l4 ELECTRIC/GAS DOHC Naturally Aspirated |
| 2014 | Kia | Optima | Limited Sedan 4-Door | 2.0L 1998CC 122Cu. In. l4 GAS DOHC Turbocharged |
| 2014 | Kia | Optima | LX Sedan 4-Door | 2.4L 2359CC l4 GAS DOHC Naturally Aspirated |
| 2014 | Kia | Optima | SX Sedan 4-Door | 2.4L 2359CC l4 GAS DOHC Naturally Aspirated |
| 2014 | Kia | Optima | SX Turbo Sedan 4-Door | 2.0L 1998CC 122Cu. In. l4 GAS DOHC Turbocharged |
| 2014 | Kia | Rio | EX Hatchback 4-Door | 1.6L 1591CC 97Cu. In. l4 GAS DOHC Naturally Aspirated |
| 2014 | Kia | Rio | EX Sedan 4-Door | 1.6L 1591CC 97Cu. In. l4 GAS DOHC Naturally Aspirated |
| 2014 | Kia | Rio | LX Hatchback 4-Door | 1.6L 1591CC 97Cu. In. l4 GAS DOHC Naturally Aspirated |
| 2014 | Kia | Rio | LX Sedan 4-Door | 1.6L 1591CC 97Cu. In. l4 GAS DOHC Naturally Aspirated |
| 2014 | Kia | Rio | SX Hatchback 4-Door | 1.6L 1591CC 97Cu. In. l4 GAS DOHC Naturally Aspirated |
| 2014 | Kia | Rio | SX Sedan 4-Door | 1.6L 1591CC 97Cu. In. l4 GAS DOHC Naturally Aspirated |
| 2014 | Lexus | ES300h | Base Sedan 4-Door | 2.5L 2494CC 152Cu. In. l4 ELECTRIC/GAS DOHC Naturally Aspirated |
| 2014 | Lexus | ES350 | Base Sedan 4-Door | 3.5L 3456CC V6 GAS DOHC Naturally Aspirated |
| 2014 | Lexus | GS350 | Base Sedan 4-Door | 3.5L 3456CC V6 GAS DOHC Naturally Aspirated |
| 2014 | Lexus | GS350 | F Sport Sedan 4-Door | 3.5L 3456CC V6 GAS DOHC Naturally Aspirated |
| 2014 | Lexus | GS450h | Base Sedan 4-Door | 3.5L 3456CC V6 ELECTRIC/GAS DOHC Naturally Aspirated |
| 2014 | Lexus | IS F | Base Sedan 4-Door | 5.0L 4969CC 303Cu. In. V8 GAS DOHC Naturally Aspirated |
| 2014 | Lexus | IS250 | Base Sedan 4-Door | 2.5L 2499CC V6 GAS DOHC Naturally Aspirated |
| 2014 | Lexus | IS250 | C Convertible 2-Door | 2.5L 2499CC V6 GAS DOHC Naturally Aspirated |
| 2014 | Lexus | IS250 | C F Sport Convertible 2-Door | 2.5L 2499CC V6 GAS DOHC Naturally Aspirated |
| 2014 | Lexus | IS250 | F Sport Sedan 4-Door | 2.5L 2499CC V6 GAS DOHC Naturally Aspirated |
| 2014 | Lexus | IS350 | Base Sedan 4-Door | 3.5L 3456CC V6 GAS DOHC Naturally Aspirated |
| 2014 | Lexus | IS350 | C Convertible 2-Door | 3.5L 3456CC V6 GAS DOHC Naturally Aspirated |
| 2014 | Lexus | IS350 | C F Sport Convertible 2-Door | 3.5L 3456CC V6 GAS DOHC Naturally Aspirated |
| 2014 | Lexus | IS350 | F Sport Sedan 4-Door | 3.5L 3456CC V6 GAS DOHC Naturally Aspirated |
| 2014 | Lexus | LS460 | Base Sedan 4-Door | 4.6L 4608CC V8 GAS DOHC Naturally Aspirated |
| 2014 | Lexus | LS460 | F Sport Sedan 4-Door | 4.6L 4608CC V8 GAS DOHC Naturally Aspirated |
| 2014 | Lexus | LS460 | L Sedan 4-Door | 4.6L 4608CC V8 GAS DOHC Naturally Aspirated |
| 2014 | Lexus | LS600h | L Sedan 4-Door | 5.0L 4968CC V8 ELECTRIC/GAS DOHC Naturally Aspirated |
| 2014 | Mazda | 3 | GS Sedan 4-Door | 2.0L 1998CC 122Cu. In. l4 GAS DOHC Naturally Aspirated |
| 2014 | Mazda | 3 | GT Sedan 4-Door | 2.5L 2488CC 152Cu. In. l4 GAS DOHC Naturally Aspirated |
| 2014 | Mazda | 3 | GX Sedan 4-Door | 2.0L 1998CC 122Cu. In. l4 GAS DOHC Naturally Aspirated |
| 2014 | Mazda | 3 | i Grand Touring Hatchback 4-Door | 2.0L 1998CC 122Cu. In. l4 GAS DOHC Naturally Aspirated |
| 2014 | Mazda | 3 | i Grand Touring Sedan 4-Door | 2.0L 1998CC 122Cu. In. l4 GAS DOHC Naturally Aspirated |
| 2014 | Mazda | 3 | i Sedan 4-Door | 2.0L 1998CC 122Cu. In. l4 GAS DOHC Naturally Aspirated |
| 2014 | Mazda | 3 | I Sport Hatchback 4-Door | 2.0L 1998CC 122Cu. In. l4 GAS DOHC Naturally Aspirated |
| 2014 | Mazda | 3 | I Sport Sedan 4-Door | 2.0L 1998CC 122Cu. In. l4 GAS DOHC Naturally Aspirated |
| 2014 | Mazda | 3 | i SV Sedan 4-Door | 2.0L 1998CC 122Cu. In. l4 GAS DOHC Naturally Aspirated |
| 2014 | Mazda | 3 | I Touring Hatchback 4-Door | 2.0L 1998CC 122Cu. In. l4 GAS DOHC Naturally Aspirated |
| 2014 | Mazda | 3 | I Touring Sedan 4-Door | 2.0L 1998CC 122Cu. In. l4 GAS DOHC Naturally Aspirated |
| 2014 | Mazda | 3 | s Grand Touring Hatchback 4-Door | 2.5L 2488CC 152Cu. In. l4 GAS DOHC Naturally Aspirated |
| 2014 | Mazda | 3 | s Grand Touring Sedan 4-Door | 2.5L 2488CC 152Cu. In. l4 GAS DOHC Naturally Aspirated |
| 2014 | Mazda | 3 | S Hatchback 4-Door | 2.5L 2488CC 152Cu. In. l4 GAS DOHC Naturally Aspirated |
| 2014 | Mazda | 3 | S Sedan 4-Door | 2.5L 2488CC 152Cu. In. l4 GAS DOHC Naturally Aspirated |
| 2014 | Mazda | 3 | s Touring Hatchback 4-Door | 2.5L 2488CC 152Cu. In. l4 GAS DOHC Naturally Aspirated |
| 2014 | Mazda | 3 | s Touring Sedan 4-Door | 2.5L 2488CC 152Cu. In. l4 GAS DOHC Naturally Aspirated |
| 2014 | Mazda | 6 | Grand Touring Sedan 4-Door | 2.5L 2488CC 152Cu. In. l4 GAS DOHC Naturally Aspirated |
| 2014 | Mazda | 6 | GS Sedan 4-Door | 2.5L 2488CC 152Cu. In. l4 GAS DOHC Naturally Aspirated |
| 2014 | Mazda | 6 | GT Sedan 4-Door | 2.5L 2488CC 152Cu. In. l4 GAS DOHC Naturally Aspirated |
| 2014 | Mazda | 6 | GX Sedan 4-Door | 2.5L 2488CC 152Cu. In. l4 GAS DOHC Naturally Aspirated |
| 2014 | Mazda | 6 | i Sedan 4-Door | 2.5L 2488CC 152Cu. In. l4 GAS DOHC Naturally Aspirated |
| 2014 | Mazda | 6 | Sport Sedan 4-Door | 2.5L 2488CC 152Cu. In. l4 GAS DOHC Naturally Aspirated |
| 2014 | Mazda | 6 | Touring Sedan 4-Door | 2.5L 2488CC 152Cu. In. l4 GAS DOHC Naturally Aspirated |
| 2014 | Mazda | MX-5 | Grand Touring Convertible 2-Door | 2.0L 1999CC 122Cu. In. l4 GAS DOHC Naturally Aspirated |
| 2014 | Mazda | MX-5 Miata | Club Convertible 2-Door | 2.0L 2000CC 122Cu. In. l4 GAS DOHC Naturally Aspirated |
| 2014 | Mazda | MX-5 Miata | Grand Touring Convertible 2-Door | 2.0L 2000CC 122Cu. In. l4 GAS DOHC Naturally Aspirated |
| 2014 | Mazda | MX-5 Miata | GS Convertible 2-Door | 2.0L 2000CC 122Cu. In. l4 GAS DOHC Naturally Aspirated |
| 2014 | Mazda | MX-5 Miata | GT Convertible 2-Door | 2.0L 2000CC 122Cu. In. l4 GAS DOHC Naturally Aspirated |
| 2014 | Mazda | MX-5 Miata | GX Convertible 2-Door | 2.0L 2000CC 122Cu. In. l4 GAS DOHC Naturally Aspirated |
| 2014 | Mazda | MX-5 Miata | Sport Convertible 2-Door | 2.0L 2000CC 122Cu. In. l4 GAS DOHC Naturally Aspirated |
| 2014 | Mini | Cooper | Base Convertible 2-Door | 1.5L 1499CC l3 GAS DOHC Turbocharged |
| 2014 | Mini | Cooper | Base Convertible 2-Door | 1.6L 1598CC l4 GAS DOHC Naturally Aspirated |
| 2014 | Mini | Cooper | Base Hatchback 2-Door | 1.5L 1499CC l3 GAS DOHC Turbocharged |
| 2014 | Mini | Cooper | Base Hatchback 2-Door | 1.6L 1598CC l4 GAS DOHC Naturally Aspirated |
| 2014 | Mini | Cooper | Chili Convertible 2-Door | 1.6L 1597CC 98Cu. In. l4 GAS DOHC Turbocharged |
| 2014 | Mini | Cooper | Chili Coupe 2-Door | 1.6L 1597CC 98Cu. In. l4 GAS DOHC Turbocharged |
| 2014 | Mini | Cooper | Chili Hatchback 2-Door | 1.6L 1597CC 98Cu. In. l4 GAS DOHC Turbocharged |
| 2014 | Mini | Cooper | Clubman Wagon 3-Door | 1.6L 1598CC l4 GAS DOHC Naturally Aspirated |
| 2014 | Mini | Cooper | Coupe Coupe 2-Door | 1.6L 1598CC l4 GAS DOHC Naturally Aspirated |
| 2014 | Mini | Cooper | Coupe John Cooper Works Coupe 2-Door | 1.6L 1598CC l4 GAS DOHC Turbocharged |
| 2014 | Mini | Cooper | Coupe S Coupe 2-Door | 1.6L 1598CC l4 GAS DOHC Turbocharged |
| 2014 | Mini | Cooper | Hot Chili Convertible 2-Door | 1.6L 1597CC 98Cu. In. l4 GAS DOHC Turbocharged |
| 2014 | Mini | Cooper | Hot Chili Coupe 2-Door | 1.6L 1597CC 98Cu. In. l4 GAS DOHC Turbocharged |
| 2014 | Mini | Cooper | John Cooper Works Clubman Wagon 3-Door | 1.6L 1598CC l4 GAS DOHC Turbocharged |
| 2014 | Mini | Cooper | John Cooper Works Convertible 2-Door | 1.6L 1598CC l4 GAS DOHC Turbocharged |
| 2014 | Mini | Cooper | John Cooper Works Coupe 2-Door | 1.6L 1597CC 98Cu. In. l4 GAS DOHC Turbocharged |
| 2014 | Mini | Cooper | Pepper Convertible 2-Door | 1.6L 1597CC 98Cu. In. l4 GAS DOHC Naturally Aspirated |
| 2014 | Mini | Cooper | Pepper Hatchback 2-Door | 1.6L 1597CC 98Cu. In. l4 GAS DOHC Naturally Aspirated |
| 2014 | Mini | Cooper | Roadster Convertible 2-Door | 1.6L 1598CC l4 GAS DOHC Naturally Aspirated |
| 2014 | Mini | Cooper | Roadster John Cooper Works Convertible 2-Door | 1.6L 1598CC l4 GAS DOHC Turbocharged |
| 2014 | Mini | Cooper | Roadster S Convertible 2-Door | 1.6L 1598CC l4 GAS DOHC Turbocharged |
| 2014 | Mini | Cooper | S Chili Hatchback 2-Door | 1.6L 1597CC 98Cu. In. l4 GAS DOHC Turbocharged |
| 2014 | Mini | Cooper | S Chili Hatchback 2-Door | 2.0L 1998CC 122Cu. In. l4 GAS DOHC Turbocharged |
| 2014 | Mini | Cooper | S Clubman Wagon 3-Door | 1.6L 1598CC l4 GAS DOHC Turbocharged |
| 2014 | Mini | Cooper | S Clubman Wagon 4-Door | 1.6L 1597CC 98Cu. In. l4 GAS DOHC Turbocharged |
| 2014 | Mini | Cooper | S Convertible 2-Door | 1.6L 1598CC l4 GAS DOHC Turbocharged |
| 2014 | Mini | Cooper | S Hatchback 2-Door | 1.6L 1598CC l4 GAS DOHC Turbocharged |
| 2014 | Mini | Cooper | S HighGate Convertible 2-Door | 1.6L 1597CC 98Cu. In. l4 GAS DOHC Turbocharged |
| 2014 | Mini | Cooper | S Hot Chili Convertible 2-Door | 1.6L 1597CC 98Cu. In. l4 GAS DOHC Turbocharged |
| 2014 | Mini | Cooper | S Hot Chili Convertible 2-Door | 2.0L 1998CC 122Cu. In. l4 GAS DOHC Turbocharged |
| 2014 | Mini | Cooper | S Hot Chili Hatchback 2-Door | 1.6L 1597CC 98Cu. In. l4 GAS DOHC Turbocharged |
| 2014 | Mini | Cooper | S Hot Chili Hatchback 2-Door | 2.0L 1998CC 122Cu. In. l4 GAS DOHC Turbocharged |
| 2014 | Mini | Cooper | S Salt Hatchback 2-Door | 2.0L 1998CC 122Cu. In. l4 GAS DOHC Turbocharged |
| 2014 | Mitsubishi | Lancer | DE Sedan 4-Door | 2.0L 1998CC 122Cu. In. l4 GAS DOHC Naturally Aspirated |
| 2014 | Mitsubishi | Lancer | ES Sedan 4-Door | 2.0L 1998CC 122Cu. In. l4 GAS DOHC Naturally Aspirated |
| 2014 | Mitsubishi | Lancer | ES Sportback Hatchback 4-Door | 2.0L 1998CC 122Cu. In. l4 GAS DOHC Naturally Aspirated |
| 2014 | Mitsubishi | Lancer | Evolution GSR Sedan 4-Door | 2.0L 1998CC 122Cu. In. l4 GAS DOHC Turbocharged |
| 2014 | Mitsubishi | Lancer | Evolution MR Sedan 4-Door | 2.0L 1998CC 122Cu. In. l4 GAS DOHC Turbocharged |
| 2014 | Mitsubishi | Lancer | Evolution Sedan 4-Door | 2.0L 1998CC 122Cu. In. l4 GAS DOHC Turbocharged |
| 2014 | Mitsubishi | Lancer | GT Sedan 4-Door | 2.0L 1998CC 122Cu. In. l4 GAS DOHC Naturally Aspirated |
| 2014 | Mitsubishi | Lancer | GT Sedan 4-Door | 2.4L 2360CC 144Cu. In. l4 GAS DOHC Naturally Aspirated |
| 2014 | Mitsubishi | Lancer | GT Sportback Hatchback 4-Door | 2.4L 2360CC 144Cu. In. l4 GAS DOHC Naturally Aspirated |
| 2014 | Mitsubishi | Lancer | GTS Sedan 4-Door | 2.4L 2360CC 144Cu. In. l4 GAS DOHC Naturally Aspirated |
| 2014 | Mitsubishi | Lancer | Limited Edition Sedan 4-Door | 2.0L 1998CC 122Cu. In. l4 GAS DOHC Naturally Aspirated |
| 2014 | Mitsubishi | Lancer | Ralliart Sedan 4-Door | 2.0L 1998CC 122Cu. In. l4 GAS DOHC Turbocharged |
| 2014 | Mitsubishi | Lancer | SE Sedan 4-Door | 2.0L 1998CC 122Cu. In. l4 GAS DOHC Naturally Aspirated |
| 2014 | Mitsubishi | Lancer | SE Sedan 4-Door | 2.4L 2360CC 144Cu. In. l4 GAS DOHC Naturally Aspirated |
| 2014 | Mitsubishi | Lancer | SE Sportback Hatchback 4-Door | 2.0L 1998CC 122Cu. In. l4 GAS DOHC Naturally Aspirated |
| 2014 | Nissan | 370Z | Base Convertible 2-Door | 3.7L 3696CC V6 GAS DOHC Naturally Aspirated |
| 2014 | Nissan | 370Z | Base Coupe 2-Door | 3.7L 3696CC V6 GAS DOHC Naturally Aspirated |
| 2014 | Nissan | 370Z | Nismo Coupe 2-Door | 3.7L 3696CC V6 GAS DOHC Naturally Aspirated |
| 2014 | Nissan | 370Z | Touring Convertible 2-Door | 3.7L 3696CC V6 GAS DOHC Naturally Aspirated |
| 2014 | Nissan | 370Z | Touring Coupe 2-Door | 3.7L 3696CC V6 GAS DOHC Naturally Aspirated |
| 2014 | Nissan | Altima | Advance Sedan 4-Door | 2.5L 2488CC 152Cu. In. l4 GAS DOHC Naturally Aspirated |
| 2014 | Nissan | Altima | Base Sedan 4-Door | 2.5L 2488CC 152Cu. In. l4 GAS DOHC Naturally Aspirated |
| 2014 | Nissan | Altima | Exclusive Sedan 4-Door | 3.5L 3498CC 213Cu. In. V6 GAS DOHC Naturally Aspirated |
| 2014 | Nissan | Altima | S Sedan 4-Door | 2.5L 2488CC 152Cu. In. l4 GAS DOHC Naturally Aspirated |
| 2014 | Nissan | Altima | S Sedan 4-Door | 3.5L 3498CC V6 GAS DOHC Naturally Aspirated |
| 2014 | Nissan | Altima | Sense Sedan 4-Door | 2.5L 2488CC 152Cu. In. l4 GAS DOHC Naturally Aspirated |
| 2014 | Nissan | Altima | SL Sedan 4-Door | 2.5L 2488CC 152Cu. In. l4 GAS DOHC Naturally Aspirated |
| 2014 | Nissan | Altima | SL Sedan 4-Door | 3.5L 3498CC V6 GAS DOHC Naturally Aspirated |
| 2014 | Nissan | Altima | SV Sedan 4-Door | 2.5L 2488CC 152Cu. In. l4 GAS DOHC Naturally Aspirated |
| 2014 | Nissan | Altima | SV Sedan 4-Door | 3.5L 3498CC V6 GAS DOHC Naturally Aspirated |
| 2014 | Nissan | GT-R | Black Edition Coupe 2-Door | 3.8L 3799CC V6 GAS DOHC Turbocharged |
| 2014 | Nissan | GT-R | Premium Coupe 2-Door | 3.8L 3799CC V6 GAS DOHC Turbocharged |
| 2014 | Nissan | GT-R | Track Edition Coupe 2-Door | 3.8L 3799CC V6 GAS DOHC Turbocharged |
| 2014 | Nissan | Maxima | Base Sedan 4-Door | 3.5L 3498CC 213Cu. In. V6 GAS DOHC Naturally Aspirated |
| 2014 | Nissan | Maxima | Exclusive Sedan 4-Door | 3.5L 3498CC 213Cu. In. V6 GAS DOHC Naturally Aspirated |
| 2014 | Nissan | Maxima | S Sedan 4-Door | 3.5L 3498CC V6 GAS DOHC Naturally Aspirated |
| 2014 | Nissan | Maxima | SV Sedan 4-Door | 3.5L 3498CC V6 GAS DOHC Naturally Aspirated |
| 2014 | Nissan | Sentra | Advance Sedan 4-Door | 1.8L 1798CC 110Cu. In. l4 GAS DOHC Naturally Aspirated |
| 2014 | Nissan | Sentra | Exclusive Sedan 4-Door | 1.8L 1798CC 110Cu. In. l4 GAS DOHC Naturally Aspirated |
| 2014 | Nissan | Sentra | FE+S Sedan 4-Door | 1.8L 1798CC 110Cu. In. l4 GAS DOHC Naturally Aspirated |
| 2014 | Nissan | Sentra | FE+SV Sedan 4-Door | 1.8L 1798CC 110Cu. In. l4 GAS DOHC Naturally Aspirated |
| 2014 | Nissan | Sentra | S Sedan 4-Door | 1.8L 1798CC 110Cu. In. l4 GAS DOHC Naturally Aspirated |
| 2014 | Nissan | Sentra | Sense Sedan 4-Door | 1.8L 1798CC 110Cu. In. l4 GAS DOHC Naturally Aspirated |
| 2014 | Nissan | Sentra | SL Sedan 4-Door | 1.8L 1798CC 110Cu. In. l4 GAS DOHC Naturally Aspirated |
| 2014 | Nissan | Sentra | SR Sedan 4-Door | 1.8L 1798CC 110Cu. In. l4 GAS DOHC Naturally Aspirated |
| 2014 | Nissan | Sentra | SV Sedan 4-Door | 1.8L 1798CC 110Cu. In. l4 GAS DOHC Naturally Aspirated |
| 2014 | Nissan | Tsuru | GS I Sedan 4-Door | 1.6L 1597CC 97Cu. In. l4 GAS DOHC Naturally Aspirated |
| 2014 | Nissan | Tsuru | GS II Sedan 4-Door | 1.6L 1597CC 97Cu. In. l4 GAS DOHC Naturally Aspirated |
| 2014 | Nissan | Versa | 1.6 S Plus Sedan 4-Door | 1.6L 1598CC l4 GAS DOHC Naturally Aspirated |
| 2014 | Nissan | Versa | 1.6 S Sedan 4-Door | 1.6L 1598CC l4 GAS DOHC Naturally Aspirated |
| 2014 | Nissan | Versa | 1.6 SL Sedan 4-Door | 1.6L 1598CC l4 GAS DOHC Naturally Aspirated |
| 2014 | Nissan | Versa | 1.6 SV Sedan 4-Door | 1.6L 1598CC l4 GAS DOHC Naturally Aspirated |
| 2014 | Nissan | Versa | Advance Sedan 4-Door | 1.6L 1598CC 98Cu. In. l4 GAS DOHC Naturally Aspirated |
| 2014 | Nissan | Versa | Exclusive Sedan 4-Door | 1.6L 1598CC 98Cu. In. l4 GAS DOHC Naturally Aspirated |
| 2014 | Nissan | Versa | Sense Sedan 4-Door | 1.6L 1598CC 98Cu. In. l4 GAS DOHC Naturally Aspirated |
| 2014 | Porsche | 911 | 50th Anniversary Edition Coupe 2-Door | 3.8L 3800CC H6 GAS DOHC Naturally Aspirated |
| 2014 | Porsche | 911 | Carrera 4 Convertible 2-Door | 3.4L 3436CC H6 GAS DOHC Naturally Aspirated |
| 2014 | Porsche | 911 | Carrera 4 Coupe 2-Door | 3.4L 3436CC H6 GAS DOHC Naturally Aspirated |
| 2014 | Porsche | 911 | Carrera 4S Convertible 2-Door | 3.8L 3800CC H6 GAS DOHC Naturally Aspirated |
| 2014 | Porsche | 911 | Carrera 4S Coupe 2-Door | 3.8L 3800CC H6 GAS DOHC Naturally Aspirated |
| 2014 | Porsche | 911 | Carrera Convertible 2-Door | 3.4L 3436CC H6 GAS DOHC Naturally Aspirated |
| 2014 | Porsche | 911 | Carrera Convertible 2-Door | 3.8L 3800CC 232Cu. In. H6 GAS DOHC Naturally Aspirated |
| 2014 | Porsche | 911 | Carrera Coupe 2-Door | 3.4L 3436CC H6 GAS DOHC Naturally Aspirated |
| 2014 | Porsche | 911 | Carrera Coupe 2-Door | 3.8L 3800CC 232Cu. In. H6 GAS DOHC Naturally Aspirated |
| 2014 | Porsche | 911 | Carrera S Convertible 2-Door | 3.8L 3800CC H6 GAS DOHC Naturally Aspirated |
| 2014 | Porsche | 911 | Carrera S Coupe 2-Door | 3.8L 3800CC H6 GAS DOHC Naturally Aspirated |
| 2014 | Porsche | 911 | GT3 Coupe 2-Door | 3.8L 3799CC 232Cu. In. H6 GAS DOHC Naturally Aspirated |
| 2014 | Porsche | 911 | GT3 Coupe 2-Door | 3.8L 3800CC H6 GAS DOHC Naturally Aspirated |
| 2014 | Porsche | 911 | Turbo Convertible 2-Door | 3.8L 3800CC H6 GAS DOHC Turbocharged |
| 2014 | Porsche | 911 | Turbo Coupe 2-Door | 3.8L 3800CC H6 GAS DOHC Turbocharged |
| 2014 | Porsche | 911 | Turbo S Convertible 2-Door | 3.8L 3800CC H6 GAS DOHC Turbocharged |
| 2014 | Porsche | 911 | Turbo S Coupe 2-Door | 3.8L 3800CC H6 GAS DOHC Turbocharged |
| 2014 | Porsche | Boxster | Base Convertible 2-Door | 2.7L 2706CC 165Cu. In. H6 GAS DOHC Naturally Aspirated |
| 2014 | Porsche | Boxster | S Convertible 2-Door | 3.4L 3436CC H6 GAS DOHC Naturally Aspirated |
| 2014 | Porsche | Panamera | 4 Hatchback 4-Door | 3.6L 3605CC 220Cu. In. V6 GAS DOHC Naturally Aspirated |
| 2014 | Porsche | Panamera | 4S Executive Hatchback 4-Door | 3.0L 2997CC 183Cu. In. V6 GAS DOHC Turbocharged |
| 2014 | Porsche | Panamera | 4S Hatchback 4-Door | 3.0L 2997CC 183Cu. In. V6 GAS DOHC Turbocharged |
| 2014 | Porsche | Panamera | Base Hatchback 4-Door | 3.0L 2967CC 181Cu. In. V6 DIESEL DOHC Turbocharged |
| 2014 | Porsche | Panamera | Base Hatchback 4-Door | 3.6L 3605CC 220Cu. In. V6 GAS DOHC Naturally Aspirated |
| 2014 | Porsche | Panamera | GTS Hatchback 4-Door | 4.8L 4806CC V8 GAS DOHC Naturally Aspirated |
| 2014 | Porsche | Panamera | S E-Hybrid Hatchback 4-Door | 3.0L 2997CC 183Cu. In. V6 ELECTRIC/GAS DOHC Supercharged |
| 2014 | Porsche | Panamera | S Hatchback 4-Door | 3.0L 2995CC 183Cu. In. V6 ELECTRIC/GAS DOHC Supercharged |
| 2014 | Porsche | Panamera | S Hatchback 4-Door | 3.0L 2997CC 183Cu. In. V6 GAS DOHC Turbocharged |
| 2014 | Porsche | Panamera | Turbo Executive Hatchback 4-Door | 4.8L 4806CC V8 GAS DOHC Turbocharged |
| 2014 | Porsche | Panamera | Turbo Hatchback 4-Door | 4.8L 4806CC V8 GAS DOHC Turbocharged |
| 2014 | Porsche | Panamera | Turbo S Executive Hatchback 4-Door | 4.8L 4806CC V8 GAS DOHC Turbocharged |
| 2014 | Porsche | Panamera | Turbo S Hatchback 4-Door | 4.8L 4806CC V8 GAS DOHC Turbocharged |
| 2014 | Scion | FR-S | Base Coupe 2-Door | 2.0L 1998CC 122Cu. In. H4 GAS DOHC Naturally Aspirated |
| 2014 | Scion | tC | Base Coupe 2-Door | 2.5L 2494CC 152Cu. In. l4 GAS DOHC Naturally Aspirated |
| 2014 | Subaru | BRZ | Base Coupe 2-Door | 2.0L 1998CC 122Cu. In. H4 GAS DOHC Naturally Aspirated |
| 2014 | Subaru | BRZ | Limited Coupe 2-Door | 2.0L 1998CC 122Cu. In. H4 GAS DOHC Naturally Aspirated |
| 2014 | Subaru | BRZ | Premium Coupe 2-Door | 2.0L 1998CC 122Cu. In. H4 GAS DOHC Naturally Aspirated |
| 2014 | Subaru | BRZ | Sport-tech Coupe 2-Door | 2.0L 1998CC 122Cu. In. H4 GAS DOHC Naturally Aspirated |
| 2014 | Subaru | Impreza | Base Sedan 4-Door | 2.0L 1995CC H4 GAS DOHC Naturally Aspirated |
| 2014 | Subaru | Impreza | i Hatchback 4-Door | 2.0L 1995CC 122Cu. In. H4 GAS DOHC Naturally Aspirated |
| 2014 | Subaru | Impreza | I Limited Hatchback 4-Door | 2.0L 1995CC 122Cu. In. H4 GAS DOHC Naturally Aspirated |
| 2014 | Subaru | Impreza | I Limited Sedan 4-Door | 2.0L 1995CC 122Cu. In. H4 GAS DOHC Naturally Aspirated |
| 2014 | Subaru | Impreza | i Sedan 4-Door | 2.0L 1995CC 122Cu. In. H4 GAS DOHC Naturally Aspirated |
| 2014 | Subaru | Impreza | I Sport Hatchback 4-Door | 2.0L 1995CC 122Cu. In. H4 GAS DOHC Naturally Aspirated |
| 2014 | Subaru | Impreza | I Sport Sedan 4-Door | 2.0L 1995CC 122Cu. In. H4 GAS DOHC Naturally Aspirated |
| 2014 | Subaru | Impreza | Limited Sedan 4-Door | 2.0L 1995CC H4 GAS DOHC Naturally Aspirated |
| 2014 | Subaru | Impreza | Premium Sedan 4-Door | 2.0L 1995CC H4 GAS DOHC Naturally Aspirated |
| 2014 | Subaru | Impreza | WRX Limited Sedan 4-Door | 2.5L 2458CC H4 GAS DOHC Turbocharged |
| 2014 | Subaru | Impreza | WRX Premium Sedan 4-Door | 2.5L 2458CC H4 GAS DOHC Turbocharged |
| 2014 | Subaru | Impreza | WRX Sedan 4-Door | 2.5L 2458CC H4 GAS DOHC Turbocharged |
| 2014 | Subaru | Impreza | WRX STI Limited Sedan 4-Door | 2.5L 2458CC H4 GAS DOHC Turbocharged |
| 2014 | Subaru | Impreza | WRX STI Sedan 4-Door | 2.5L 2458CC H4 GAS DOHC Turbocharged |
| 2014 | Subaru | WRX | Base Sedan 4-Door | 2.5L 2458CC H4 GAS DOHC Turbocharged |
| 2014 | Subaru | WRX | Limited Sedan 4-Door | 2.5L 2458CC H4 GAS DOHC Turbocharged |
| 2014 | Subaru | WRX STI | Base Sedan 4-Door | 2.5L 2458CC H4 GAS DOHC Turbocharged |
| 2014 | Subaru | WRX STI | Tsurugi Edition Sedan 4-Door | 2.5L 2458CC H4 GAS DOHC Turbocharged |
| 2014 | Toyota | Avalon | Hybrid Limited Sedan 4-Door | 2.5L 2494CC 152Cu. In. l4 ELECTRIC/GAS DOHC Naturally Aspirated |
| 2014 | Toyota | Avalon | Hybrid XLE Sedan 4-Door | 2.5L 2494CC 152Cu. In. l4 ELECTRIC/GAS DOHC Naturally Aspirated |
| 2014 | Toyota | Avalon | Limited Sedan 4-Door | 3.5L 3456CC V6 GAS DOHC Naturally Aspirated |
| 2014 | Toyota | Avalon | XLE Sedan 4-Door | 3.5L 3456CC V6 GAS DOHC Naturally Aspirated |
| 2014 | Toyota | Camry | Hybrid LE Sedan 4-Door | 2.5L 2494CC 152Cu. In. l4 ELECTRIC/GAS DOHC Naturally Aspirated |
| 2014 | Toyota | Camry | Hybrid SE Sedan 4-Door | 2.5L 2494CC 152Cu. In. l4 ELECTRIC/GAS DOHC Naturally Aspirated |
| 2014 | Toyota | Camry | Hybrid XLE Sedan 4-Door | 2.5L 2494CC 152Cu. In. l4 ELECTRIC/GAS DOHC Naturally Aspirated |
| 2014 | Toyota | Camry | L Sedan 4-Door | 2.5L 2494CC 152Cu. In. l4 GAS DOHC Naturally Aspirated |
| 2014 | Toyota | Camry | LE Sedan 4-Door | 2.5L 2494CC 152Cu. In. l4 GAS DOHC Naturally Aspirated |
| 2014 | Toyota | Camry | SE Sedan 4-Door | 2.5L 2494CC 152Cu. In. l4 GAS DOHC Naturally Aspirated |
| 2014 | Toyota | Camry | SE Sedan 4-Door | 3.5L 3456CC V6 GAS DOHC Naturally Aspirated |
| 2014 | Toyota | Camry | SE Sport Sedan 4-Door | 2.5L 2494CC 152Cu. In. l4 GAS DOHC Naturally Aspirated |
| 2014 | Toyota | Camry | XLE Sedan 4-Door | 2.5L 2494CC 152Cu. In. l4 GAS DOHC Naturally Aspirated |
| 2014 | Toyota | Camry | XLE Sedan 4-Door | 3.5L 3456CC V6 GAS DOHC Naturally Aspirated |
| 2014 | Toyota | Corolla | Base Sedan 4-Door | 1.8L 1794CC 109Cu. In. l4 GAS DOHC Naturally Aspirated |
| 2014 | Toyota | Corolla | C Sedan 4-Door | 1.8L 1794CC 109Cu. In. l4 GAS DOHC Naturally Aspirated |
| 2014 | Toyota | Corolla | CE Sedan 4-Door | 1.8L 1798CC 110Cu. In. l4 GAS DOHC Naturally Aspirated |
| 2014 | Toyota | Corolla | L Sedan 4-Door | 1.8L 1798CC 110Cu. In. l4 GAS DOHC Naturally Aspirated |
| 2014 | Toyota | Corolla | Le Eco Plus Sedan 4-Door | 1.8L 1798CC 110Cu. In. l4 GAS DOHC Naturally Aspirated |
| 2014 | Toyota | Corolla | LE Eco Sedan 4-Door | 1.8L 1798CC 110Cu. In. l4 GAS DOHC Naturally Aspirated |
| 2014 | Toyota | Corolla | LE Sedan 4-Door | 1.8L 1798CC 110Cu. In. l4 GAS DOHC Naturally Aspirated |
| 2014 | Toyota | Corolla | S Plus Sedan 4-Door | 1.8L 1794CC 109Cu. In. l4 GAS DOHC Naturally Aspirated |
| 2014 | Toyota | Corolla | S Sedan 4-Door | 1.8L 1794CC 109Cu. In. l4 GAS DOHC Naturally Aspirated |
| 2014 | Toyota | Corolla | S Sedan 4-Door | 1.8L 1798CC 110Cu. In. l4 GAS DOHC Naturally Aspirated |
| 2013 | Infiniti | G37 | Base Convertible 2-Door | 3.7L 3696CC V6 GAS DOHC Naturally Aspirated |
| 2013 | Infiniti | G37 | Base Coupe 2-Door | 3.7L 3696CC 226Cu. In. V6 GAS DOHC Naturally Aspirated |
| 2013 | Infiniti | G37 | Base Sedan 4-Door | 3.7L 3696CC 226Cu. In. V6 GAS DOHC Naturally Aspirated |
| 2013 | Infiniti | G37 | IPL Convertible 2-Door | 3.7L 3696CC V6 GAS DOHC Naturally Aspirated |
| 2013 | Infiniti | G37 | IPL Coupe 2-Door | 3.7L 3696CC V6 GAS DOHC Naturally Aspirated |
| 2013 | Infiniti | G37 | Journey Coupe 2-Door | 3.7L 3696CC V6 GAS DOHC Naturally Aspirated |
| 2013 | Infiniti | G37 | Journey Sedan 4-Door | 3.7L 3696CC V6 GAS DOHC Naturally Aspirated |
| 2013 | Infiniti | G37 | Sport Convertible 2-Door | 3.7L 3696CC V6 GAS DOHC Naturally Aspirated |
| 2013 | Infiniti | G37 | Sport Coupe 2-Door | 3.7L 3696CC V6 GAS DOHC Naturally Aspirated |
| 2013 | Infiniti | G37 | Sport Sedan 4-Door | 3.7L 3696CC V6 GAS DOHC Naturally Aspirated |
| 2013 | Infiniti | G37 | X Coupe 2-Door | 3.7L 3696CC V6 GAS DOHC Naturally Aspirated |
| 2013 | Infiniti | G37 | X Sedan 4-Door | 3.7L 3696CC V6 GAS DOHC Naturally Aspirated |
| 2013 | Infiniti | G37 | X Sport Coupe 2-Door | 3.7L 3696CC V6 GAS DOHC Naturally Aspirated |
| 2013 | Infiniti | G37 | X Sport Sedan 4-Door | 3.7L 3696CC V6 GAS DOHC Naturally Aspirated |
| 2013 | Infiniti | M35h | Base Sedan 4-Door | 3.5L 3498CC V6 ELECTRIC/GAS DOHC Naturally Aspirated |
| 2013 | Infiniti | M37 | Base Sedan 4-Door | 3.7L 3696CC V6 GAS DOHC Naturally Aspirated |
| 2013 | Infiniti | M37 | X Sedan 4-Door | 3.7L 3696CC V6 GAS DOHC Naturally Aspirated |
| 2013 | Infiniti | M56 | Base Sedan 4-Door | 5.6L 5552CC V8 GAS DOHC Naturally Aspirated |
| 2013 | Infiniti | M56 | X Sedan 4-Door | 5.6L 5552CC V8 GAS DOHC Naturally Aspirated |
| 2013 | Kia | Forte | EX Hatchback 4-Door | 2.0L 1998CC 122Cu. In. l4 GAS DOHC Naturally Aspirated |
| 2013 | Kia | Forte | EX Sedan 4-Door | 2.0L 1998CC 122Cu. In. l4 GAS DOHC Naturally Aspirated |
| 2013 | Kia | Forte | LX Plus Sedan 4-Door | 2.0L 1998CC 122Cu. In. l4 GAS DOHC Naturally Aspirated |
| 2013 | Kia | Forte | LX Sedan 4-Door | 2.0L 1998CC 122Cu. In. l4 GAS DOHC Naturally Aspirated |
| 2013 | Kia | Forte | SX Hatchback 4-Door | 2.4L 2359CC l4 GAS DOHC Naturally Aspirated |
| 2013 | Kia | Forte | SX Luxury Hatchback 4-Door | 2.4L 2359CC l4 GAS DOHC Naturally Aspirated |
| 2013 | Kia | Forte | SX Luxury Sedan 4-Door | 2.4L 2359CC l4 GAS DOHC Naturally Aspirated |
| 2013 | Kia | Forte | SX Sedan 4-Door | 2.4L 2359CC l4 GAS DOHC Naturally Aspirated |
| 2013 | Kia | Forte Koup | EX Coupe 2-Door | 2.0L 1998CC 122Cu. In. l4 GAS DOHC Naturally Aspirated |
| 2013 | Kia | Forte Koup | SX Coupe 2-Door | 2.4L 2359CC l4 GAS DOHC Naturally Aspirated |
| 2013 | Kia | Forte Koup | SX Luxury Coupe 2-Door | 2.4L 2359CC l4 GAS DOHC Naturally Aspirated |
| 2013 | Kia | Optima | EX Luxury Sedan 4-Door | 2.4L 2359CC l4 GAS DOHC Naturally Aspirated |
| 2013 | Kia | Optima | EX Sedan 4-Door | 2.0L 1998CC 122Cu. In. l4 GAS DOHC Turbocharged |
| 2013 | Kia | Optima | EX Sedan 4-Door | 2.4L 2359CC l4 GAS DOHC Naturally Aspirated |
| 2013 | Kia | Optima | Hybrid EX Sedan 4-Door | 2.4L 2359CC l4 ELECTRIC/GAS DOHC Naturally Aspirated |
| 2013 | Kia | Optima | Hybrid LX Sedan 4-Door | 2.4L 2359CC l4 ELECTRIC/GAS DOHC Naturally Aspirated |
| 2013 | Kia | Optima | Hybrid Premium Sedan 4-Door | 2.4L 2359CC l4 ELECTRIC/GAS DOHC Naturally Aspirated |
| 2013 | Kia | Optima | Hybrid Sedan 4-Door | 2.4L 2359CC l4 ELECTRIC/GAS DOHC Naturally Aspirated |
| 2013 | Kia | Optima | LX Sedan 4-Door | 2.4L 2359CC l4 GAS DOHC Naturally Aspirated |
| 2013 | Kia | Optima | SX Sedan 4-Door | 2.0L 1998CC 122Cu. In. l4 GAS DOHC Turbocharged |
| 2013 | Kia | Optima | SXL Sedan 4-Door | 2.0L 1998CC 122Cu. In. l4 GAS DOHC Turbocharged |
| 2013 | Kia | Rio | EX Hatchback 4-Door | 1.6L 1591CC 97Cu. In. l4 GAS DOHC Naturally Aspirated |
| 2013 | Kia | Rio | EX Sedan 4-Door | 1.6L 1591CC 97Cu. In. l4 GAS DOHC Naturally Aspirated |
| 2013 | Kia | Rio | LX Hatchback 4-Door | 1.6L 1591CC 97Cu. In. l4 GAS DOHC Naturally Aspirated |
| 2013 | Kia | Rio | LX Sedan 4-Door | 1.6L 1591CC 97Cu. In. l4 GAS DOHC Naturally Aspirated |
| 2013 | Kia | Rio | LX+ Hatchback 4-Door | 1.6L 1591CC 97Cu. In. l4 GAS DOHC Naturally Aspirated |
| 2013 | Kia | Rio | LX+ Sedan 4-Door | 1.6L 1591CC 97Cu. In. l4 GAS DOHC Naturally Aspirated |
| 2013 | Kia | Rio | SX Hatchback 4-Door | 1.6L 1591CC 97Cu. In. l4 GAS DOHC Naturally Aspirated |
| 2013 | Kia | Rio | SX Sedan 4-Door | 1.6L 1591CC 97Cu. In. l4 GAS DOHC Naturally Aspirated |
| 2013 | Lexus | ES300h | Base Sedan 4-Door | 2.5L 2494CC 152Cu. In. l4 ELECTRIC/GAS DOHC Naturally Aspirated |
| 2013 | Lexus | ES350 | Base Sedan 4-Door | 3.5L 3456CC V6 GAS DOHC Naturally Aspirated |
| 2013 | Lexus | GS350 | Base Sedan 4-Door | 3.5L 3456CC V6 GAS DOHC Naturally Aspirated |
| 2013 | Lexus | GS350 | F Sport Sedan 4-Door | 3.5L 3456CC V6 GAS DOHC Naturally Aspirated |
| 2013 | Lexus | GS450h | Base Sedan 4-Door | 3.5L 3456CC V6 ELECTRIC/GAS DOHC Naturally Aspirated |
| 2013 | Lexus | IS F | Base Sedan 4-Door | 5.0L 4969CC 303Cu. In. V8 GAS DOHC Naturally Aspirated |
| 2013 | Lexus | IS250 | Base Sedan 4-Door | 2.5L 2499CC V6 GAS DOHC Naturally Aspirated |
| 2013 | Lexus | IS250 | C Convertible 2-Door | 2.5L 2499CC V6 GAS DOHC Naturally Aspirated |
| 2013 | Lexus | IS350 | Base Sedan 4-Door | 3.5L 3456CC V6 GAS DOHC Naturally Aspirated |
| 2013 | Lexus | IS350 | C Convertible 2-Door | 3.5L 3456CC V6 GAS DOHC Naturally Aspirated |
| 2013 | Lexus | LS460 | Base Sedan 4-Door | 4.6L 4608CC V8 GAS DOHC Naturally Aspirated |
| 2013 | Lexus | LS460 | F Sport Sedan 4-Door | 4.6L 4608CC V8 GAS DOHC Naturally Aspirated |
| 2013 | Lexus | LS460 | L Sedan 4-Door | 4.6L 4608CC V8 GAS DOHC Naturally Aspirated |
| 2013 | Lexus | LS600h | L Sedan 4-Door | 5.0L 4968CC V8 ELECTRIC/GAS DOHC Naturally Aspirated |
| 2013 | Mazda | 3 | GS-SKY Sedan 4-Door | 2.0L 1998CC 122Cu. In. l4 GAS DOHC Naturally Aspirated |
| 2013 | Mazda | 3 | GT Sedan 4-Door | 2.5L 2488CC 152Cu. In. l4 GAS DOHC Naturally Aspirated |
| 2013 | Mazda | 3 | GX Sedan 4-Door | 2.0L 2000CC 122Cu. In. l4 GAS DOHC Naturally Aspirated |
| 2013 | Mazda | 3 | i Hatchback 4-Door | 2.0L 1998CC 122Cu. In. l4 GAS DOHC Naturally Aspirated |
| 2013 | Mazda | 3 | i Hatchback 4-Door | 2.0L 2000CC 122Cu. In. l4 GAS DOHC Naturally Aspirated |
| 2013 | Mazda | 3 | i Sedan 4-Door | 2.0L 1998CC 122Cu. In. l4 GAS DOHC Naturally Aspirated |
| 2013 | Mazda | 3 | i Sedan 4-Door | 2.0L 2000CC 122Cu. In. l4 GAS DOHC Naturally Aspirated |
| 2013 | Mazda | 3 | I Touring Sedan 4-Door | 2.0L 1999CC 122Cu. In. l4 GAS DOHC Naturally Aspirated |
| 2013 | Mazda | 3 | Mazdaspeed Hatchback 4-Door | 2.3L 2260CC l4 GAS DOHC Turbocharged |
| 2013 | Mazda | 3 | S Hatchback 4-Door | 2.5L 2488CC 152Cu. In. l4 GAS DOHC Naturally Aspirated |
| 2013 | Mazda | 3 | S Sedan 4-Door | 2.5L 2488CC 152Cu. In. l4 GAS DOHC Naturally Aspirated |
| 2013 | Mazda | 6 | GS Sedan 4-Door | 2.5L 2488CC 152Cu. In. l4 GAS DOHC Naturally Aspirated |
| 2013 | Mazda | 6 | GT Sedan 4-Door | 3.7L 3726CC 227Cu. In. V6 GAS DOHC Naturally Aspirated |
| 2013 | Mazda | 6 | i Sedan 4-Door | 2.5L 2488CC 152Cu. In. l4 GAS DOHC Naturally Aspirated |
| 2013 | Mazda | 6 | S Sedan 4-Door | 3.7L 3726CC 227Cu. In. V6 GAS DOHC Naturally Aspirated |
| 2013 | Mazda | MX-5 | Grand Touring Convertible 2-Door | 2.0L 1999CC 122Cu. In. l4 GAS DOHC Naturally Aspirated |
| 2013 | Mazda | MX-5 Miata | Club Convertible 2-Door | 2.0L 2000CC 122Cu. In. l4 GAS DOHC Naturally Aspirated |
| 2013 | Mazda | MX-5 Miata | Grand Touring Convertible 2-Door | 2.0L 2000CC 122Cu. In. l4 GAS DOHC Naturally Aspirated |
| 2013 | Mazda | MX-5 Miata | GS Convertible 2-Door | 2.0L 2000CC 122Cu. In. l4 GAS DOHC Naturally Aspirated |
| 2013 | Mazda | MX-5 Miata | GT Convertible 2-Door | 2.0L 2000CC 122Cu. In. l4 GAS DOHC Naturally Aspirated |
| 2013 | Mazda | MX-5 Miata | GX Convertible 2-Door | 2.0L 2000CC 122Cu. In. l4 GAS DOHC Naturally Aspirated |
| 2013 | Mazda | MX-5 Miata | Sport Convertible 2-Door | 2.0L 2000CC 122Cu. In. l4 GAS DOHC Naturally Aspirated |
| 2013 | Mini | Cooper | All Black Hatchback 2-Door | 1.6L 1597CC 98Cu. In. l4 GAS DOHC Naturally Aspirated |
| 2013 | Mini | Cooper | All Black Hatchback 2-Door | 1.6L 1597CC 98Cu. In. l4 GAS DOHC Turbocharged |
| 2013 | Mini | Cooper | Baker Street Hatchback 2-Door | 1.6L 1597CC 98Cu. In. l4 GAS DOHC Naturally Aspirated |
| 2013 | Mini | Cooper | Base Convertible 2-Door | 1.6L 1598CC l4 GAS DOHC Naturally Aspirated |
| 2013 | Mini | Cooper | Base Hatchback 2-Door | 1.6L 1598CC l4 GAS DOHC Naturally Aspirated |
| 2013 | Mini | Cooper | Bayswater Hatchback 2-Door | 1.6L 1597CC 98Cu. In. l4 GAS DOHC Naturally Aspirated |
| 2013 | Mini | Cooper | Bayswater Hatchback 2-Door | 1.6L 1597CC 98Cu. In. l4 GAS DOHC Turbocharged |
| 2013 | Mini | Cooper | Chili Convertible 2-Door | 1.6L 1597CC 98Cu. In. l4 GAS DOHC Naturally Aspirated |
| 2013 | Mini | Cooper | Chili Convertible 2-Door | 1.6L 1597CC 98Cu. In. l4 GAS DOHC Turbocharged |
| 2013 | Mini | Cooper | Chili Hatchback 2-Door | 1.6L 1597CC 98Cu. In. l4 GAS DOHC Naturally Aspirated |
| 2013 | Mini | Cooper | Chili Hatchback 2-Door | 1.6L 1597CC 98Cu. In. l4 GAS DOHC Turbocharged |
| 2013 | Mini | Cooper | Classic Hatchback 2-Door | 1.6L 1597CC 98Cu. In. l4 GAS DOHC Naturally Aspirated |
| 2013 | Mini | Cooper | Clubman Wagon 3-Door | 1.6L 1598CC l4 GAS DOHC Naturally Aspirated |
| 2013 | Mini | Cooper | Coupe Coupe 2-Door | 1.6L 1598CC l4 GAS DOHC Naturally Aspirated |
| 2013 | Mini | Cooper | Coupe John Cooper Works Coupe 2-Door | 1.6L 1598CC l4 GAS DOHC Turbocharged |
| 2013 | Mini | Cooper | Coupe S Coupe 2-Door | 1.6L 1598CC l4 GAS DOHC Turbocharged |
| 2013 | Mini | Cooper | Green Park Hatchback 2-Door | 1.6L 1597CC 98Cu. In. l4 GAS DOHC Naturally Aspirated |
| 2013 | Mini | Cooper | Green Park Hatchback 2-Door | 1.6L 1597CC 98Cu. In. l4 GAS DOHC Turbocharged |
| 2013 | Mini | Cooper | Hot Chili Convertible 2-Door | 1.6L 1597CC 98Cu. In. l4 GAS DOHC Turbocharged |
| 2013 | Mini | Cooper | Hot Chili Coupe 2-Door | 1.6L 1597CC 98Cu. In. l4 GAS DOHC Turbocharged |
| 2013 | Mini | Cooper | Hyde Park Hatchback 2-Door | 1.6L 1597CC 98Cu. In. l4 GAS DOHC Naturally Aspirated |
| 2013 | Mini | Cooper | Hyde Park Hatchback 2-Door | 1.6L 1597CC 98Cu. In. l4 GAS DOHC Turbocharged |
| 2013 | Mini | Cooper | John Cooper Works Clubman Wagon 3-Door | 1.6L 1598CC l4 GAS DOHC Turbocharged |
| 2013 | Mini | Cooper | John Cooper Works Convertible 2-Door | 1.6L 1597CC 98Cu. In. l4 GAS DOHC Turbocharged |
| 2013 | Mini | Cooper | John Cooper Works Convertible 2-Door | 1.6L 1598CC l4 GAS DOHC Turbocharged |
| 2013 | Mini | Cooper | John Cooper Works Coupe 2-Door | 1.6L 1597CC 98Cu. In. l4 GAS DOHC Turbocharged |
| 2013 | Mini | Cooper | John Cooper Works GP Hatchback 2-Door | 1.6L 1598CC l4 GAS DOHC Turbocharged |
| 2013 | Mini | Cooper | John Cooper Works Hatchback 2-Door | 1.6L 1597CC 98Cu. In. l4 GAS DOHC Turbocharged |
| 2013 | Mini | Cooper | John Cooper Works Hatchback 2-Door | 1.6L 1598CC l4 GAS DOHC Turbocharged |
| 2013 | Mini | Cooper | John Cooper Works Hatchback 4-Door | 1.6L 1597CC 98Cu. In. l4 GAS DOHC Turbocharged |
| 2013 | Mini | Cooper | Oxford Street Convertible 2-Door | 1.6L 1597CC 98Cu. In. l4 GAS DOHC Naturally Aspirated |
| 2013 | Mini | Cooper | Oxford Street Convertible 2-Door | 1.6L 1597CC 98Cu. In. l4 GAS DOHC Turbocharged |
| 2013 | Mini | Cooper | Pepper Convertible 2-Door | 1.6L 1597CC 98Cu. In. l4 GAS DOHC Naturally Aspirated |
| 2013 | Mini | Cooper | Pepper Hatchback 2-Door | 1.6L 1597CC 98Cu. In. l4 GAS DOHC Naturally Aspirated |
| 2013 | Mini | Cooper | Roadster Convertible 2-Door | 1.6L 1598CC l4 GAS DOHC Naturally Aspirated |
| 2013 | Mini | Cooper | Roadster John Cooper Works Convertible 2-Door | 1.6L 1598CC l4 GAS DOHC Turbocharged |
| 2013 | Mini | Cooper | Roadster S Convertible 2-Door | 1.6L 1598CC l4 GAS DOHC Turbocharged |
| 2013 | Mini | Cooper | S All Black Hatchback 2-Door | 1.6L 1597CC 98Cu. In. l4 GAS DOHC Turbocharged |
| 2013 | Mini | Cooper | S Bayswater Hatchback 2-Door | 1.6L 1597CC 98Cu. In. l4 GAS DOHC Turbocharged |
| 2013 | Mini | Cooper | S Chili Hatchback 2-Door | 1.6L 1597CC 98Cu. In. l4 GAS DOHC Turbocharged |
| 2013 | Mini | Cooper | S Clubman Hampton Wagon 4-Door | 1.6L 1597CC 98Cu. In. l4 GAS DOHC Turbocharged |
| 2013 | Mini | Cooper | S Clubman Wagon 3-Door | 1.6L 1598CC l4 GAS DOHC Turbocharged |
| 2013 | Mini | Cooper | S Clubman Wagon 4-Door | 1.6L 1597CC 98Cu. In. l4 GAS DOHC Turbocharged |
| 2013 | Mini | Cooper | S Convertible 2-Door | 1.6L 1598CC l4 GAS DOHC Turbocharged |
| 2013 | Mini | Cooper | S Green Park Hatchback 2-Door | 1.6L 1597CC 98Cu. In. l4 GAS DOHC Turbocharged |
| 2013 | Mini | Cooper | S Hatchback 2-Door | 1.6L 1598CC l4 GAS DOHC Turbocharged |
| 2013 | Mini | Cooper | S HighGate Convertible 2-Door | 1.6L 1597CC 98Cu. In. l4 GAS DOHC Turbocharged |
| 2013 | Mini | Cooper | S Hot Chili Hatchback 2-Door | 1.6L 1597CC 98Cu. In. l4 GAS DOHC Turbocharged |
| 2013 | Mini | Cooper | S Hyde Park Hatchback 2-Door | 1.6L 1597CC 98Cu. In. l4 GAS DOHC Turbocharged |
| 2013 | Mini | Cooper | S Oxford Street Hatchback 2-Door | 1.6L 1597CC 98Cu. In. l4 GAS DOHC Turbocharged |
| 2013 | Mini | Cooper | S Redcliffe Hatchback 2-Door | 1.6L 1597CC 98Cu. In. l4 GAS DOHC Turbocharged |
| 2013 | Mini | Cooper | S Salt Hatchback 2-Door | 1.6L 1597CC 98Cu. In. l4 GAS DOHC Turbocharged |
| 2013 | Mini | Cooper | S Yours Hatchback 2-Door | 1.6L 1597CC 98Cu. In. l4 GAS DOHC Turbocharged |
| 2013 | Mini | Cooper | Salt Hatchback 2-Door | 1.6L 1597CC 98Cu. In. l4 GAS DOHC Naturally Aspirated |
| 2013 | Mini | Cooper | Yours Convertible 2-Door | 1.6L 1597CC 98Cu. In. l4 GAS DOHC Naturally Aspirated |
| 2013 | Mini | Cooper | Yours Convertible 2-Door | 1.6L 1597CC 98Cu. In. l4 GAS DOHC Turbocharged |
| 2013 | Mini | Cooper | Yours Hatchback 2-Door | 1.6L 1597CC 98Cu. In. l4 GAS DOHC Naturally Aspirated |
| 2013 | Mini | Cooper | Yours Hatchback 2-Door | 1.6L 1597CC 98Cu. In. l4 GAS DOHC Turbocharged |
| 2013 | Mitsubishi | Lancer | DE Sedan 4-Door | 2.0L 1998CC 122Cu. In. l4 GAS DOHC Naturally Aspirated |
| 2013 | Mitsubishi | Lancer | ES Sedan 4-Door | 2.0L 1998CC 122Cu. In. l4 GAS DOHC Naturally Aspirated |
| 2013 | Mitsubishi | Lancer | ES Sportback Hatchback 4-Door | 2.0L 1998CC 122Cu. In. l4 GAS DOHC Naturally Aspirated |
| 2013 | Mitsubishi | Lancer | Evolution GSR Sedan 4-Door | 2.0L 1998CC 122Cu. In. l4 GAS DOHC Turbocharged |
| 2013 | Mitsubishi | Lancer | Evolution MR Sedan 4-Door | 2.0L 1998CC 122Cu. In. l4 GAS DOHC Turbocharged |
| 2013 | Mitsubishi | Lancer | GT Sedan 4-Door | 2.0L 1998CC 122Cu. In. l4 GAS DOHC Naturally Aspirated |
| 2013 | Mitsubishi | Lancer | GT Sedan 4-Door | 2.4L 2360CC 144Cu. In. l4 GAS DOHC Naturally Aspirated |
| 2013 | Mitsubishi | Lancer | GT Sportback Hatchback 4-Door | 2.0L 1998CC 122Cu. In. l4 GAS DOHC Naturally Aspirated |
| 2013 | Mitsubishi | Lancer | GT Sportback Hatchback 4-Door | 2.4L 2360CC 144Cu. In. l4 GAS DOHC Naturally Aspirated |
| 2013 | Mitsubishi | Lancer | GTS Sedan 4-Door | 2.4L 2360CC 144Cu. In. l4 GAS DOHC Naturally Aspirated |
| 2013 | Mitsubishi | Lancer | Ralliart Sedan 4-Door | 2.0L 1998CC 122Cu. In. l4 GAS DOHC Turbocharged |
| 2013 | Mitsubishi | Lancer | SE Sedan 4-Door | 2.0L 1998CC 122Cu. In. l4 GAS DOHC Naturally Aspirated |
| 2013 | Mitsubishi | Lancer | SE Sedan 4-Door | 2.4L 2360CC 144Cu. In. l4 GAS DOHC Naturally Aspirated |
| 2013 | Mitsubishi | Lancer | SE Sportback Hatchback 4-Door | 2.0L 1998CC 122Cu. In. l4 GAS DOHC Naturally Aspirated |
| 2013 | Nissan | 370Z | Base Convertible 2-Door | 3.7L 3696CC V6 GAS DOHC Naturally Aspirated |
| 2013 | Nissan | 370Z | Base Coupe 2-Door | 3.7L 3696CC V6 GAS DOHC Naturally Aspirated |
| 2013 | Nissan | 370Z | Nismo Coupe 2-Door | 3.7L 3696CC V6 GAS DOHC Naturally Aspirated |
| 2013 | Nissan | 370Z | Touring Convertible 2-Door | 3.7L 3696CC V6 GAS DOHC Naturally Aspirated |
| 2013 | Nissan | 370Z | Touring Coupe 2-Door | 3.7L 3696CC V6 GAS DOHC Naturally Aspirated |
| 2013 | Nissan | Altima | Advance Sedan 4-Door | 2.5L 2488CC 152Cu. In. l4 GAS DOHC Naturally Aspirated |
| 2013 | Nissan | Altima | Base Sedan 4-Door | 2.5L 2488CC 152Cu. In. l4 GAS DOHC Naturally Aspirated |
| 2013 | Nissan | Altima | Exclusive Sedan 4-Door | 3.5L 3498CC 213Cu. In. V6 GAS DOHC Naturally Aspirated |
| 2013 | Nissan | Altima | S Coupe 2-Door | 2.5L 2488CC 152Cu. In. l4 GAS DOHC Naturally Aspirated |
| 2013 | Nissan | Altima | S Coupe 2-Door | 3.5L 3498CC V6 GAS DOHC Naturally Aspirated |
| 2013 | Nissan | Altima | S Sedan 4-Door | 2.5L 2488CC 152Cu. In. l4 GAS DOHC Naturally Aspirated |
| 2013 | Nissan | Altima | S Sedan 4-Door | 3.5L 3498CC V6 GAS DOHC Naturally Aspirated |
| 2013 | Nissan | Altima | Sense Sedan 4-Door | 2.5L 2488CC 152Cu. In. l4 GAS DOHC Naturally Aspirated |
| 2013 | Nissan | Altima | SL Sedan 4-Door | 2.5L 2488CC 152Cu. In. l4 GAS DOHC Naturally Aspirated |
| 2013 | Nissan | Altima | SL Sedan 4-Door | 3.5L 3498CC V6 GAS DOHC Naturally Aspirated |
| 2013 | Nissan | Altima | SV Sedan 4-Door | 2.5L 2488CC 152Cu. In. l4 GAS DOHC Naturally Aspirated |
| 2013 | Nissan | Altima | SV Sedan 4-Door | 3.5L 3498CC V6 GAS DOHC Naturally Aspirated |
| 2013 | Nissan | GT-R | Black Edition Coupe 2-Door | 3.8L 3799CC V6 GAS DOHC Turbocharged |
| 2013 | Nissan | GT-R | Premium Coupe 2-Door | 3.8L 3799CC V6 GAS DOHC Turbocharged |
| 2013 | Nissan | Maxima | Base Sedan 4-Door | 3.5L 3498CC 213Cu. In. V6 GAS DOHC Naturally Aspirated |
| 2013 | Nissan | Maxima | Exclusive Sedan 4-Door | 3.5L 3498CC 213Cu. In. V6 GAS DOHC Naturally Aspirated |
| 2013 | Nissan | Maxima | S Sedan 4-Door | 3.5L 3498CC V6 GAS DOHC Naturally Aspirated |
| 2013 | Nissan | Maxima | SV Sedan 4-Door | 3.5L 3498CC V6 GAS DOHC Naturally Aspirated |
| 2013 | Nissan | Sentra | Advance Sedan 4-Door | 1.8L 1798CC 110Cu. In. l4 GAS DOHC Naturally Aspirated |
| 2013 | Nissan | Sentra | Exclusive Sedan 4-Door | 1.8L 1798CC 110Cu. In. l4 GAS DOHC Naturally Aspirated |
| 2013 | Nissan | Sentra | FE+S Sedan 4-Door | 1.8L 1798CC 110Cu. In. l4 GAS DOHC Naturally Aspirated |
| 2013 | Nissan | Sentra | FE+SV Sedan 4-Door | 1.8L 1798CC 110Cu. In. l4 GAS DOHC Naturally Aspirated |
| 2013 | Nissan | Sentra | S Sedan 4-Door | 1.8L 1798CC 110Cu. In. l4 GAS DOHC Naturally Aspirated |
| 2013 | Nissan | Sentra | Sense Sedan 4-Door | 1.8L 1798CC 110Cu. In. l4 GAS DOHC Naturally Aspirated |
| 2013 | Nissan | Sentra | SL Sedan 4-Door | 1.8L 1798CC 110Cu. In. l4 GAS DOHC Naturally Aspirated |
| 2013 | Nissan | Sentra | SR Sedan 4-Door | 1.8L 1798CC 110Cu. In. l4 GAS DOHC Naturally Aspirated |
| 2013 | Nissan | Sentra | SV Sedan 4-Door | 1.8L 1798CC 110Cu. In. l4 GAS DOHC Naturally Aspirated |
| 2013 | Nissan | Tsuru | GS I Sedan 4-Door | 1.6L 1597CC 97Cu. In. l4 GAS DOHC Naturally Aspirated |
| 2013 | Nissan | Tsuru | GS II Sedan 4-Door | 1.6L 1597CC 97Cu. In. l4 GAS DOHC Naturally Aspirated |
| 2013 | Nissan | Versa | 1.6 S Plus Sedan 4-Door | 1.6L 1598CC l4 GAS DOHC Naturally Aspirated |
| 2013 | Nissan | Versa | 1.6 S Sedan 4-Door | 1.6L 1598CC l4 GAS DOHC Naturally Aspirated |
| 2013 | Nissan | Versa | 1.6 SL Sedan 4-Door | 1.6L 1598CC l4 GAS DOHC Naturally Aspirated |
| 2013 | Nissan | Versa | 1.6 SV Sedan 4-Door | 1.6L 1598CC l4 GAS DOHC Naturally Aspirated |
| 2013 | Nissan | Versa | Advance Sedan 4-Door | 1.6L 1598CC 98Cu. In. l4 GAS DOHC Naturally Aspirated |
| 2013 | Nissan | Versa | Exclusive Sedan 4-Door | 1.6L 1598CC 98Cu. In. l4 GAS DOHC Naturally Aspirated |
| 2013 | Nissan | Versa | Sense Sedan 4-Door | 1.6L 1598CC 98Cu. In. l4 GAS DOHC Naturally Aspirated |
| 2013 | Porsche | 911 | Carrera 4 Convertible 2-Door | 3.4L 3436CC H6 GAS DOHC Naturally Aspirated |
| 2013 | Porsche | 911 | Carrera 4 Coupe 2-Door | 3.4L 3436CC H6 GAS DOHC Naturally Aspirated |
| 2013 | Porsche | 911 | Carrera 4S Convertible 2-Door | 3.8L 3800CC H6 GAS DOHC Naturally Aspirated |
| 2013 | Porsche | 911 | Carrera 4S Coupe 2-Door | 3.8L 3800CC H6 GAS DOHC Naturally Aspirated |
| 2013 | Porsche | 911 | Carrera Convertible 2-Door | 3.4L 3436CC H6 GAS DOHC Naturally Aspirated |
| 2013 | Porsche | 911 | Carrera Coupe 2-Door | 3.4L 3436CC H6 GAS DOHC Naturally Aspirated |
| 2013 | Porsche | 911 | Carrera S Convertible 2-Door | 3.8L 3800CC H6 GAS DOHC Naturally Aspirated |
| 2013 | Porsche | 911 | Carrera S Coupe 2-Door | 3.8L 3800CC H6 GAS DOHC Naturally Aspirated |
| 2013 | Porsche | 911 | Turbo Convertible 2-Door | 3.8L 3800CC H6 GAS DOHC Turbocharged |
| 2013 | Porsche | 911 | Turbo Convertible 2-Door | 3.8L 3824CC H6 GAS DOHC Turbocharged |
| 2013 | Porsche | 911 | Turbo Coupe 2-Door | 3.8L 3800CC H6 GAS DOHC Turbocharged |
| 2013 | Porsche | 911 | Turbo Coupe 2-Door | 3.8L 3824CC H6 GAS DOHC Turbocharged |
| 2013 | Porsche | 911 | Turbo S Convertible 2-Door | 3.8L 3800CC H6 GAS DOHC Turbocharged |
| 2013 | Porsche | 911 | Turbo S Convertible 2-Door | 3.8L 3824CC H6 GAS DOHC Turbocharged |
| 2013 | Porsche | 911 | Turbo S Coupe 2-Door | 3.8L 3800CC H6 GAS DOHC Turbocharged |
| 2013 | Porsche | 911 | Turbo S Coupe 2-Door | 3.8L 3824CC H6 GAS DOHC Turbocharged |
| 2013 | Porsche | Boxster | Base Convertible 2-Door | 2.7L 2706CC 165Cu. In. H6 GAS DOHC Naturally Aspirated |
| 2013 | Porsche | Boxster | S Convertible 2-Door | 3.4L 3436CC H6 GAS DOHC Naturally Aspirated |
| 2013 | Porsche | Panamera | 4 Hatchback 4-Door | 3.6L 3605CC 220Cu. In. V6 GAS DOHC Naturally Aspirated |
| 2013 | Porsche | Panamera | 4S Hatchback 4-Door | 4.8L 4806CC V8 GAS DOHC Naturally Aspirated |
| 2013 | Porsche | Panamera | Base Hatchback 4-Door | 3.0L 2967CC 181Cu. In. V6 DIESEL DOHC Turbocharged |
| 2013 | Porsche | Panamera | Base Hatchback 4-Door | 3.6L 3605CC 220Cu. In. V6 GAS DOHC Naturally Aspirated |
| 2013 | Porsche | Panamera | GTS Hatchback 4-Door | 4.8L 4806CC V8 GAS DOHC Naturally Aspirated |
| 2013 | Porsche | Panamera | S Hatchback 4-Door | 3.0L 2995CC 183Cu. In. V6 ELECTRIC/GAS DOHC Supercharged |
| 2013 | Porsche | Panamera | S Hatchback 4-Door | 4.8L 4806CC V8 GAS DOHC Naturally Aspirated |
| 2013 | Porsche | Panamera | S Hybrid Hatchback 4-Door | 3.0L 2997CC 183Cu. In. V6 ELECTRIC/GAS DOHC Supercharged |
| 2013 | Porsche | Panamera | Turbo Hatchback 4-Door | 4.8L 4806CC V8 GAS DOHC Turbocharged |
| 2013 | Porsche | Panamera | Turbo S Hatchback 4-Door | 4.8L 4806CC V8 GAS DOHC Turbocharged |
| 2013 | Scion | FR-S | Base Coupe 2-Door | 2.0L 1998CC 122Cu. In. H4 GAS DOHC Naturally Aspirated |
| 2013 | Scion | tC | Base Coupe 2-Door | 2.5L 2494CC 152Cu. In. l4 GAS DOHC Naturally Aspirated |
| 2013 | Subaru | BRZ | Base Coupe 2-Door | 2.0L 1998CC 122Cu. In. H4 GAS DOHC Naturally Aspirated |
| 2013 | Subaru | BRZ | Limited Coupe 2-Door | 2.0L 1998CC 122Cu. In. H4 GAS DOHC Naturally Aspirated |
| 2013 | Subaru | BRZ | Premium Coupe 2-Door | 2.0L 1998CC 122Cu. In. H4 GAS DOHC Naturally Aspirated |
| 2013 | Subaru | BRZ | Sport-tech Coupe 2-Door | 2.0L 1998CC 122Cu. In. H4 GAS DOHC Naturally Aspirated |
| 2013 | Subaru | Impreza | Base Sedan 4-Door | 2.0L 1995CC H4 GAS DOHC Naturally Aspirated |
| 2013 | Subaru | Impreza | i Sedan 4-Door | 2.0L 1995CC 122Cu. In. H4 GAS DOHC Naturally Aspirated |
| 2013 | Subaru | Impreza | I Sport Sedan 4-Door | 2.0L 1995CC 122Cu. In. H4 GAS DOHC Naturally Aspirated |
| 2013 | Subaru | Impreza | Limited Sedan 4-Door | 2.0L 1995CC H4 GAS DOHC Naturally Aspirated |
| 2013 | Subaru | Impreza | Premium Sedan 4-Door | 2.0L 1995CC H4 GAS DOHC Naturally Aspirated |
| 2013 | Subaru | Impreza | WRX Limited Sedan 4-Door | 2.5L 2458CC H4 GAS DOHC Turbocharged |
| 2013 | Subaru | Impreza | WRX Premium Sedan 4-Door | 2.5L 2458CC H4 GAS DOHC Turbocharged |
| 2013 | Subaru | Impreza | WRX Sedan 4-Door | 2.5L 2458CC H4 GAS DOHC Turbocharged |
| 2013 | Subaru | Impreza | WRX STI Limited Sedan 4-Door | 2.5L 2458CC H4 GAS DOHC Turbocharged |
| 2013 | Subaru | Impreza | WRX STI Sedan 4-Door | 2.5L 2458CC H4 GAS DOHC Turbocharged |
| 2013 | Subaru | WRX | Base Sedan 4-Door | 2.5L 2458CC H4 GAS DOHC Turbocharged |
| 2013 | Subaru | WRX | Limited Sedan 4-Door | 2.5L 2458CC H4 GAS DOHC Turbocharged |
| 2013 | Subaru | WRX STI | Base Sedan 4-Door | 2.5L 2458CC H4 GAS DOHC Turbocharged |
| 2013 | Subaru | WRX STI | Sport-tech Sedan 4-Door | 2.5L 2458CC H4 GAS DOHC Turbocharged |
| 2013 | Toyota | Avalon | Hybrid Limited Sedan 4-Door | 2.5L 2494CC 152Cu. In. l4 ELECTRIC/GAS DOHC Naturally Aspirated |
| 2013 | Toyota | Avalon | Hybrid XLE Sedan 4-Door | 2.5L 2494CC 152Cu. In. l4 ELECTRIC/GAS DOHC Naturally Aspirated |
| 2013 | Toyota | Avalon | Limited Sedan 4-Door | 3.5L 3456CC V6 GAS DOHC Naturally Aspirated |
| 2013 | Toyota | Avalon | XLE Sedan 4-Door | 3.5L 3456CC V6 GAS DOHC Naturally Aspirated |
| 2013 | Toyota | Camry | Hybrid LE Sedan 4-Door | 2.5L 2494CC 152Cu. In. l4 ELECTRIC/GAS DOHC Naturally Aspirated |
| 2013 | Toyota | Camry | Hybrid XLE Sedan 4-Door | 2.5L 2494CC 152Cu. In. l4 ELECTRIC/GAS DOHC Naturally Aspirated |
| 2013 | Toyota | Camry | L Sedan 4-Door | 2.5L 2494CC 152Cu. In. l4 GAS DOHC Naturally Aspirated |
| 2013 | Toyota | Camry | LE Sedan 4-Door | 2.5L 2494CC 152Cu. In. l4 GAS DOHC Naturally Aspirated |
| 2013 | Toyota | Camry | SE Sedan 4-Door | 2.5L 2494CC 152Cu. In. l4 GAS DOHC Naturally Aspirated |
| 2013 | Toyota | Camry | SE Sedan 4-Door | 3.5L 3456CC V6 GAS DOHC Naturally Aspirated |
| 2013 | Toyota | Camry | XLE Sedan 4-Door | 2.5L 2494CC 152Cu. In. l4 GAS DOHC Naturally Aspirated |
| 2013 | Toyota | Camry | XLE Sedan 4-Door | 3.5L 3456CC V6 GAS DOHC Naturally Aspirated |
| 2013 | Toyota | Corolla | CE Sedan 4-Door | 1.8L 1798CC 110Cu. In. l4 GAS DOHC Naturally Aspirated |
| 2013 | Toyota | Corolla | L Sedan 4-Door | 1.8L 1798CC 110Cu. In. l4 GAS DOHC Naturally Aspirated |
| 2013 | Toyota | Corolla | LE Sedan 4-Door | 1.8L 1794CC 109Cu. In. l4 GAS DOHC Naturally Aspirated |
| 2013 | Toyota | Corolla | LE Sedan 4-Door | 1.8L 1798CC 110Cu. In. l4 GAS DOHC Naturally Aspirated |
| 2013 | Toyota | Corolla | S Sedan 4-Door | 1.8L 1798CC 110Cu. In. l4 GAS DOHC Naturally Aspirated |
| 2013 | Toyota | Corolla | XLE Sedan 4-Door | 1.8L 1800CC 110Cu. In. l4 GAS DOHC Naturally Aspirated |
| 2013 | Toyota | Corolla | XRS Sedan 4-Door | 2.4L 2400CC 146Cu. In. l4 GAS DOHC Naturally Aspirated |
| 2012 | Infiniti | G37 | Base Convertible 2-Door | 3.7L 3696CC V6 GAS DOHC Naturally Aspirated |
| 2012 | Infiniti | G37 | Base Coupe 2-Door | 3.7L 3696CC V6 GAS DOHC Naturally Aspirated |
| 2012 | Infiniti | G37 | Base Sedan 4-Door | 3.7L 3696CC 226Cu. In. V6 GAS DOHC Naturally Aspirated |
| 2012 | Infiniti | G37 | IPL Coupe 2-Door | 3.7L 3696CC V6 GAS DOHC Naturally Aspirated |
| 2012 | Infiniti | G37 | Journey Coupe 2-Door | 3.7L 3696CC V6 GAS DOHC Naturally Aspirated |
| 2012 | Infiniti | G37 | Journey Sedan 4-Door | 3.7L 3696CC V6 GAS DOHC Naturally Aspirated |
| 2012 | Infiniti | G37 | Premier Convertible 2-Door | 3.7L 3696CC V6 GAS DOHC Naturally Aspirated |
| 2012 | Infiniti | G37 | Sport Convertible 2-Door | 3.7L 3696CC V6 GAS DOHC Naturally Aspirated |
| 2012 | Infiniti | G37 | Sport Coupe 2-Door | 3.7L 3696CC V6 GAS DOHC Naturally Aspirated |
| 2012 | Infiniti | G37 | Sport Sedan 4-Door | 3.7L 3696CC V6 GAS DOHC Naturally Aspirated |
| 2012 | Infiniti | G37 | X Coupe 2-Door | 3.7L 3696CC V6 GAS DOHC Naturally Aspirated |
| 2012 | Infiniti | G37 | X Sedan 4-Door | 3.7L 3696CC V6 GAS DOHC Naturally Aspirated |
| 2012 | Infiniti | G37 | X Sport Coupe 2-Door | 3.7L 3696CC V6 GAS DOHC Naturally Aspirated |
| 2012 | Infiniti | G37 | X Sport Sedan 4-Door | 3.7L 3696CC V6 GAS DOHC Naturally Aspirated |
| 2012 | Infiniti | M35h | Base Sedan 4-Door | 3.5L 3498CC V6 ELECTRIC/GAS DOHC Naturally Aspirated |
| 2012 | Infiniti | M37 | Base Sedan 4-Door | 3.7L 3696CC V6 GAS DOHC Naturally Aspirated |
| 2012 | Infiniti | M37 | X Sedan 4-Door | 3.7L 3696CC V6 GAS DOHC Naturally Aspirated |
| 2012 | Infiniti | M56 | Base Sedan 4-Door | 5.6L 5552CC V8 GAS DOHC Naturally Aspirated |
| 2012 | Infiniti | M56 | X Sedan 4-Door | 5.6L 5552CC V8 GAS DOHC Naturally Aspirated |
| 2012 | Kia | Forte | EX Hatchback 4-Door | 2.0L 1998CC 122Cu. In. l4 GAS DOHC Naturally Aspirated |
| 2012 | Kia | Forte | EX Sedan 4-Door | 2.0L 1998CC 122Cu. In. l4 GAS DOHC Naturally Aspirated |
| 2012 | Kia | Forte | LX Sedan 4-Door | 2.0L 1998CC 122Cu. In. l4 GAS DOHC Naturally Aspirated |
| 2012 | Kia | Forte | SX Hatchback 4-Door | 2.4L 2359CC l4 GAS DOHC Naturally Aspirated |
| 2012 | Kia | Forte | SX Luxury Hatchback 4-Door | 2.4L 2359CC l4 GAS DOHC Naturally Aspirated |
| 2012 | Kia | Forte | SX Luxury Sedan 4-Door | 2.4L 2359CC l4 GAS DOHC Naturally Aspirated |
| 2012 | Kia | Forte | SX Sedan 4-Door | 2.4L 2359CC l4 GAS DOHC Naturally Aspirated |
| 2012 | Kia | Forte Koup | EX Coupe 2-Door | 2.0L 1998CC 122Cu. In. l4 GAS DOHC Naturally Aspirated |
| 2012 | Kia | Forte Koup | SX Coupe 2-Door | 2.4L 2359CC l4 GAS DOHC Naturally Aspirated |
| 2012 | Kia | Forte Koup | SX Luxury Coupe 2-Door | 2.4L 2359CC l4 GAS DOHC Naturally Aspirated |
| 2012 | Lexus | LFA | Base Coupe 2-Door | 4.8L 4805CC 293Cu. In. V10 GAS DOHC Naturally Aspirated |
| 2012 | Mazda | MX-5 Miata | Grand Touring Convertible 2-Door | 2.0L 2000CC 122Cu. In. l4 GAS DOHC Naturally Aspirated |
| 2012 | Mazda | MX-5 Miata | GS Convertible 2-Door | 2.0L 2000CC 122Cu. In. l4 GAS DOHC Naturally Aspirated |
| 2012 | Mazda | MX-5 Miata | GT Convertible 2-Door | 2.0L 2000CC 122Cu. In. l4 GAS DOHC Naturally Aspirated |
| 2012 | Mazda | MX-5 Miata | GX Convertible 2-Door | 2.0L 2000CC 122Cu. In. l4 GAS DOHC Naturally Aspirated |
| 2012 | Mazda | MX-5 Miata | Special Edition Convertible 2-Door | 2.0L 2000CC 122Cu. In. l4 GAS DOHC Naturally Aspirated |
| 2012 | Mazda | MX-5 Miata | Sport Convertible 2-Door | 2.0L 2000CC 122Cu. In. l4 GAS DOHC Naturally Aspirated |
| 2012 | Mazda | MX-5 Miata | Touring Convertible 2-Door | 2.0L 2000CC 122Cu. In. l4 GAS DOHC Naturally Aspirated |
| 2012 | Nissan | GT-R | Black Edition Coupe 2-Door | 3.8L 3799CC V6 GAS DOHC Turbocharged |
| 2012 | Nissan | GT-R | Premium Coupe 2-Door | 3.8L 3799CC V6 GAS DOHC Turbocharged |
| 2012 | Porsche | Panamera | 4 Hatchback 4-Door | 3.6L 3605CC 220Cu. In. V6 GAS DOHC Naturally Aspirated |
| 2012 | Porsche | Panamera | 4S Hatchback 4-Door | 4.8L 4806CC V8 GAS DOHC Naturally Aspirated |
| 2012 | Porsche | Panamera | Base Hatchback 4-Door | 3.0L 2967CC 181Cu. In. V6 DIESEL DOHC Turbocharged |
| 2012 | Porsche | Panamera | Base Hatchback 4-Door | 3.6L 3605CC 220Cu. In. V6 GAS DOHC Naturally Aspirated |
| 2012 | Porsche | Panamera | GTS Hatchback 4-Door | 4.8L 4806CC V8 GAS DOHC Naturally Aspirated |
| 2012 | Porsche | Panamera | S Hatchback 4-Door | 3.0L 2995CC 183Cu. In. V6 ELECTRIC/GAS DOHC Supercharged |
| 2012 | Porsche | Panamera | S Hatchback 4-Door | 4.8L 4806CC V8 GAS DOHC Naturally Aspirated |
| 2012 | Porsche | Panamera | S Hybrid Hatchback 4-Door | 3.0L 2997CC 183Cu. In. V6 ELECTRIC/GAS DOHC Supercharged |
| 2012 | Porsche | Panamera | Turbo Hatchback 4-Door | 4.8L 4806CC V8 GAS DOHC Turbocharged |
| 2012 | Porsche | Panamera | Turbo S Hatchback 4-Door | 4.8L 4806CC V8 GAS DOHC Turbocharged |
| 2012 | Scion | tC | Base Coupe 2-Door | 2.5L 2494CC 152Cu. In. l4 GAS DOHC Naturally Aspirated |
| 2011 | Infiniti | G37 | Base Convertible 2-Door | 3.7L 3696CC V6 GAS DOHC Naturally Aspirated |
| 2011 | Infiniti | G37 | Base Coupe 2-Door | 3.7L 3696CC V6 GAS DOHC Naturally Aspirated |
| 2011 | Infiniti | G37 | Base Sedan 4-Door | 3.7L 3696CC V6 GAS DOHC Naturally Aspirated |
| 2011 | Infiniti | G37 | IPL Coupe 2-Door | 3.7L 3696CC V6 GAS DOHC Naturally Aspirated |
| 2011 | Infiniti | G37 | Journey Coupe 2-Door | 3.7L 3696CC V6 GAS DOHC Naturally Aspirated |
| 2011 | Infiniti | G37 | Journey Sedan 4-Door | 3.7L 3696CC V6 GAS DOHC Naturally Aspirated |
| 2011 | Infiniti | G37 | Sport Convertible 2-Door | 3.7L 3696CC V6 GAS DOHC Naturally Aspirated |
| 2011 | Infiniti | G37 | Sport Coupe 2-Door | 3.7L 3696CC V6 GAS DOHC Naturally Aspirated |
| 2011 | Infiniti | G37 | Sport Sedan 4-Door | 3.7L 3696CC V6 GAS DOHC Naturally Aspirated |
| 2011 | Infiniti | G37 | X Coupe 2-Door | 3.7L 3696CC V6 GAS DOHC Naturally Aspirated |
| 2011 | Infiniti | G37 | X Sedan 4-Door | 3.7L 3696CC V6 GAS DOHC Naturally Aspirated |
| 2011 | Infiniti | G37 | X Sport Coupe 2-Door | 3.7L 3696CC V6 GAS DOHC Naturally Aspirated |
| 2011 | Infiniti | G37 | X Sport Sedan 4-Door | 3.7L 3696CC V6 GAS DOHC Naturally Aspirated |
| 2011 | Infiniti | M37 | Base Sedan 4-Door | 3.7L 3696CC V6 GAS DOHC Naturally Aspirated |
| 2011 | Infiniti | M37 | X Sedan 4-Door | 3.7L 3696CC V6 GAS DOHC Naturally Aspirated |
| 2011 | Infiniti | M56 | Base Sedan 4-Door | 5.6L 5552CC V8 GAS DOHC Naturally Aspirated |
| 2011 | Infiniti | M56 | X Sedan 4-Door | 5.6L 5552CC V8 GAS DOHC Naturally Aspirated |
| 2011 | Kia | Forte | EX Hatchback 4-Door | 2.0L 1998CC 122Cu. In. l4 GAS DOHC Naturally Aspirated |
| 2011 | Kia | Forte | EX Sedan 4-Door | 2.0L 1998CC 122Cu. In. l4 GAS DOHC Naturally Aspirated |
| 2011 | Kia | Forte | LX Sedan 4-Door | 2.0L 1998CC 122Cu. In. l4 GAS DOHC Naturally Aspirated |
| 2011 | Kia | Forte | SX Hatchback 4-Door | 2.4L 2359CC l4 GAS DOHC Naturally Aspirated |
| 2011 | Kia | Forte | SX Sedan 4-Door | 2.4L 2359CC l4 GAS DOHC Naturally Aspirated |
| 2011 | Kia | Forte Koup | EX Coupe 2-Door | 2.0L 1998CC 122Cu. In. l4 GAS DOHC Naturally Aspirated |
| 2011 | Kia | Forte Koup | SX Coupe 2-Door | 2.4L 2359CC l4 GAS DOHC Naturally Aspirated |
| 2011 | Nissan | GT-R | Premium Coupe 2-Door | 3.8L 3799CC V6 GAS DOHC Turbocharged |
| 2011 | Porsche | Panamera | 4 Hatchback 4-Door | 3.6L 3605CC 220Cu. In. V6 GAS DOHC Naturally Aspirated |
| 2011 | Porsche | Panamera | 4S Hatchback 4-Door | 4.8L 4806CC V8 GAS DOHC Naturally Aspirated |
| 2011 | Porsche | Panamera | Base Hatchback 4-Door | 3.6L 3605CC 220Cu. In. V6 GAS DOHC Naturally Aspirated |
| 2011 | Porsche | Panamera | S Hatchback 4-Door | 4.8L 4806CC V8 GAS DOHC Naturally Aspirated |
| 2011 | Porsche | Panamera | Turbo Hatchback 4-Door | 4.8L 4806CC V8 GAS DOHC Turbocharged |
| 2011 | Saab | 9-3X | Base Wagon 4-Door | 2.0L 1998CC 122Cu. In. l4 GAS DOHC Turbocharged |
| 2010 | Infiniti | G37 | Base Convertible 2-Door | 3.7L 3696CC V6 GAS DOHC Naturally Aspirated |
| 2010 | Infiniti | G37 | Base Coupe 2-Door | 3.7L 3696CC V6 GAS DOHC Naturally Aspirated |
| 2010 | Infiniti | G37 | Base Sedan 4-Door | 3.7L 3696CC V6 GAS DOHC Naturally Aspirated |
| 2010 | Infiniti | G37 | Journey Convertible 2-Door | 3.7L 3696CC V6 GAS DOHC Naturally Aspirated |
| 2010 | Infiniti | G37 | Journey Coupe 2-Door | 3.7L 3696CC V6 GAS DOHC Naturally Aspirated |
| 2010 | Infiniti | G37 | Journey Sedan 4-Door | 3.7L 3696CC V6 GAS DOHC Naturally Aspirated |
| 2010 | Infiniti | G37 | Sport Convertible 2-Door | 3.7L 3696CC V6 GAS DOHC Naturally Aspirated |
| 2010 | Infiniti | G37 | Sport Coupe 2-Door | 3.7L 3696CC V6 GAS DOHC Naturally Aspirated |
| 2010 | Infiniti | G37 | Sport Sedan 4-Door | 3.7L 3696CC V6 GAS DOHC Naturally Aspirated |
| 2010 | Infiniti | G37 | X Coupe 2-Door | 3.7L 3696CC V6 GAS DOHC Naturally Aspirated |
| 2010 | Infiniti | G37 | X Sedan 4-Door | 3.7L 3696CC V6 GAS DOHC Naturally Aspirated |
| 2010 | Kia | Forte | EX Sedan 4-Door | 2.0L 1998CC 122Cu. In. l4 GAS DOHC Naturally Aspirated |
| 2010 | Kia | Forte | LX Sedan 4-Door | 2.0L 1998CC 122Cu. In. l4 GAS DOHC Naturally Aspirated |
| 2010 | Kia | Forte | SX Sedan 4-Door | 2.4L 2359CC l4 GAS DOHC Naturally Aspirated |
| 2010 | Kia | Forte Koup | EX Coupe 2-Door | 2.0L 1998CC 122Cu. In. l4 GAS DOHC Naturally Aspirated |
| 2010 | Kia | Forte Koup | SX Coupe 2-Door | 2.4L 2359CC l4 GAS DOHC Naturally Aspirated |
| 2010 | Nissan | GT-R | Base Coupe 2-Door | 3.8L 3799CC V6 GAS DOHC Turbocharged |
| 2010 | Nissan | GT-R | Premium Coupe 2-Door | 3.8L 3799CC V6 GAS DOHC Turbocharged |
| 2010 | Porsche | Panamera | 4S Hatchback 4-Door | 4.8L 4806CC V8 GAS DOHC Naturally Aspirated |
| 2010 | Porsche | Panamera | S Hatchback 4-Door | 4.8L 4806CC V8 GAS DOHC Naturally Aspirated |
| 2010 | Porsche | Panamera | Turbo Hatchback 4-Door | 4.8L 4806CC V8 GAS DOHC Turbocharged |
| 2010 | Saab | 9-3X | Base Wagon 4-Door | 2.0L 1998CC 122Cu. In. l4 GAS DOHC Turbocharged |
| 2009 | Infiniti | G37 | Base Convertible 2-Door | 3.7L 3696CC V6 GAS DOHC Naturally Aspirated |
| 2009 | Infiniti | G37 | Base Coupe 2-Door | 3.7L 3696CC V6 GAS DOHC Naturally Aspirated |
| 2009 | Infiniti | G37 | Base Sedan 4-Door | 3.7L 3696CC V6 GAS DOHC Naturally Aspirated |
| 2009 | Infiniti | G37 | Journey Coupe 2-Door | 3.7L 3696CC V6 GAS DOHC Naturally Aspirated |
| 2009 | Infiniti | G37 | Journey Sedan 4-Door | 3.7L 3696CC V6 GAS DOHC Naturally Aspirated |
| 2009 | Infiniti | G37 | Sport Convertible 2-Door | 3.7L 3696CC V6 GAS DOHC Naturally Aspirated |
| 2009 | Infiniti | G37 | Sport Coupe 2-Door | 3.7L 3696CC V6 GAS DOHC Naturally Aspirated |
| 2009 | Infiniti | G37 | Sport Sedan 4-Door | 3.7L 3696CC V6 GAS DOHC Naturally Aspirated |
| 2009 | Infiniti | G37 | X Coupe 2-Door | 3.7L 3696CC V6 GAS DOHC Naturally Aspirated |
| 2009 | Infiniti | G37 | X Sedan 4-Door | 3.7L 3696CC V6 GAS DOHC Naturally Aspirated |
| 2009 | Nissan | GT-R | Base Coupe 2-Door | 3.8L 3799CC V6 GAS DOHC Turbocharged |
| 2009 | Nissan | GT-R | Premium Coupe 2-Door | 3.8L 3799CC V6 GAS DOHC Turbocharged |
| 2008 | Infiniti | G37 | Base Coupe 2-Door | 3.7L 3696CC V6 GAS DOHC Naturally Aspirated |
| 2008 | Infiniti | G37 | Journey Coupe 2-Door | 3.7L 3696CC V6 GAS DOHC Naturally Aspirated |
| 2008 | Infiniti | G37 | Sport Coupe 2-Door | 3.7L 3696CC V6 GAS DOHC Naturally Aspirated |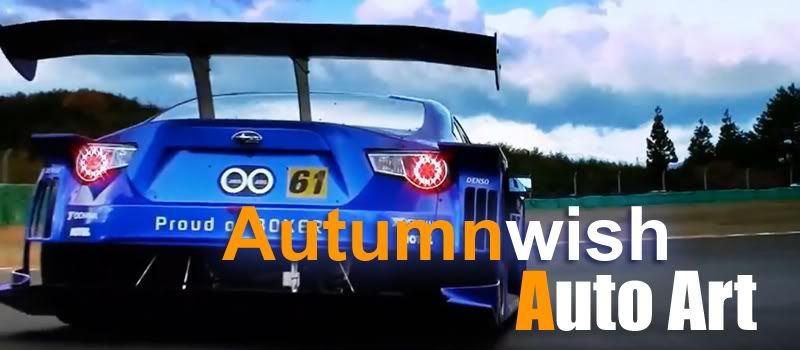 P

roduction Description:


W

e

do our best to describe the product, please make sure you read the description and all the photos below before purchase. If you have any questions, please feel free to contact us.




Carbon Fiber Front Bumper Splitter
(what you see on the bottom portion of the picture in our ad is the actual item)


PACKAGE INCLUDES:

1 x Pair of Carbon Fiber Splitter
FEATURES (Splitter):
100% Brand new
Made of high quality premium grade carbon fiber

Enhances the Sporty look of your vehicle



INSTALLATION:
Installation instruction manual NOT included

Drilling is required

,
Professional installation is strongly recommended.
Product Pictures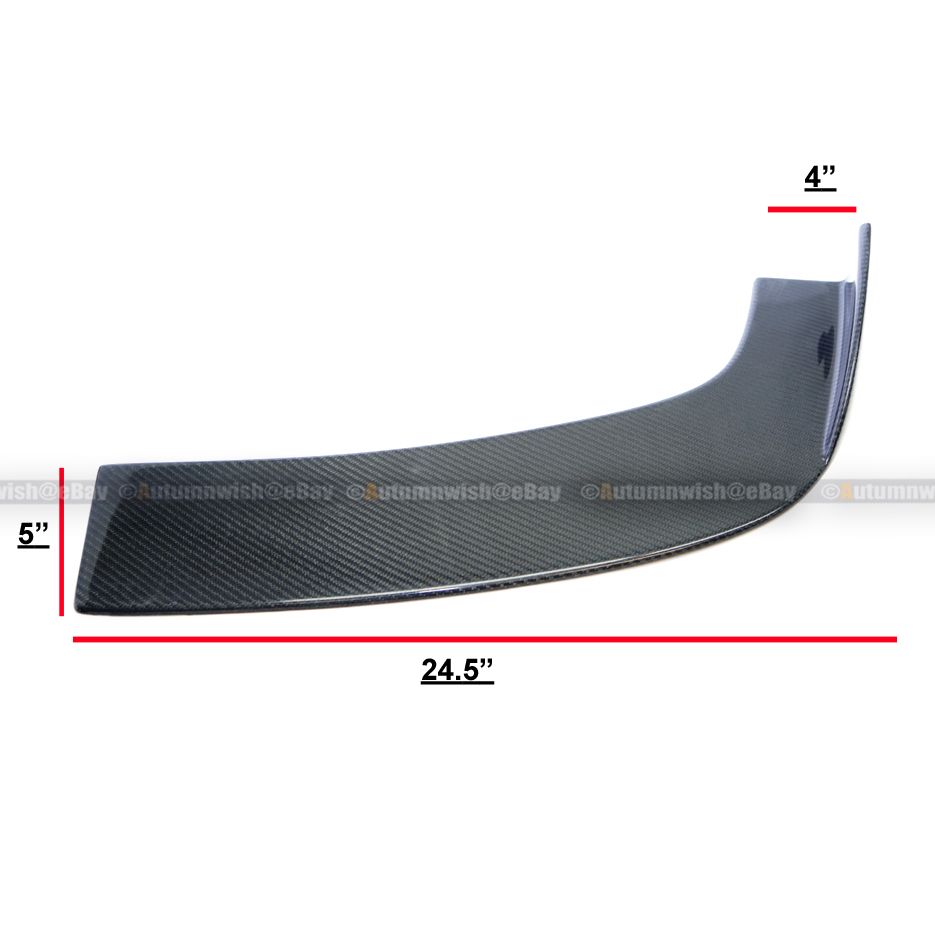 Share