Subaru Impreza WRX 02-07 Custom Made Carbon Fiber Radiator Diversion Panel Cooling Plate
Regular price
Sale price
$59.99
Unit price
per
Sale
Sold out
Compatible Vehicles
| Year | Make | Model | Trim | Engine |
| --- | --- | --- | --- | --- |
| 2006 | Subaru | Impreza | 2.5i Sedan 4-Door | 2.5L 2458CC H4 GAS SOHC Naturally Aspirated |
| 2006 | Subaru | Impreza | 2.5i Wagon 4-Door | 2.5L 2458CC H4 GAS SOHC Naturally Aspirated |
| 2006 | Subaru | Impreza | Outback Sport Wagon 4-Door | 2.5L 2458CC H4 GAS SOHC Naturally Aspirated |
| 2006 | Subaru | Impreza | WRX Limited Sedan 4-Door | 2.5L 2458CC H4 GAS DOHC Turbocharged |
| 2006 | Subaru | Impreza | WRX Limited Wagon 4-Door | 2.5L 2458CC H4 GAS DOHC Turbocharged |
| 2006 | Subaru | Impreza | WRX Sedan 4-Door | 2.5L 2458CC H4 GAS DOHC Turbocharged |
| 2006 | Subaru | Impreza | WRX STI Sedan 4-Door | 2.5L 2458CC H4 GAS DOHC Turbocharged |
| 2006 | Subaru | Impreza | WRX TR Sedan 4-Door | 2.5L 2458CC H4 GAS DOHC Turbocharged |
| 2006 | Subaru | Impreza | WRX Wagon 4-Door | 2.5L 2458CC H4 GAS DOHC Turbocharged |
| 2005 | Subaru | Impreza | Outback Sport Wagon 4-Door | 2.5L 2458CC H4 GAS SOHC Naturally Aspirated |
| 2005 | Subaru | Impreza | RS Sedan 4-Door | 2.5L 2458CC H4 GAS SOHC Naturally Aspirated |
| 2005 | Subaru | Impreza | RS Wagon 4-Door | 2.5L 2458CC H4 GAS SOHC Naturally Aspirated |
| 2005 | Subaru | Impreza | WRX Sedan 4-Door | 2.0L 1994CC H4 GAS DOHC Turbocharged |
| 2005 | Subaru | Impreza | WRX STI Sedan 4-Door | 2.5L 2458CC H4 GAS DOHC Turbocharged |
| 2005 | Subaru | Impreza | WRX Wagon 4-Door | 2.0L 1994CC H4 GAS DOHC Turbocharged |
| 2004 | Subaru | Impreza | Outback Wagon 4-Door | 2.5L 2458CC H4 GAS SOHC Naturally Aspirated |
| 2004 | Subaru | Impreza | RS Sedan 4-Door | 2.5L 2458CC H4 GAS SOHC Naturally Aspirated |
| 2004 | Subaru | Impreza | TS Wagon 4-Door | 2.5L 2458CC H4 GAS SOHC Naturally Aspirated |
| 2004 | Subaru | Impreza | WRX Sedan 4-Door | 2.0L 1994CC H4 GAS DOHC Turbocharged |
| 2004 | Subaru | Impreza | WRX STI Sedan 4-Door | 2.5L 2458CC H4 GAS DOHC Turbocharged |
| 2004 | Subaru | Impreza | WRX Wagon 4-Door | 2.0L 1994CC H4 GAS DOHC Turbocharged |
| 2003 | Subaru | Impreza | Outback Wagon 4-Door | 2.5L 2458CC H4 GAS SOHC Naturally Aspirated |
| 2003 | Subaru | Impreza | RS Sedan 4-Door | 2.5L 2458CC H4 GAS SOHC Naturally Aspirated |
| 2003 | Subaru | Impreza | TS Wagon 4-Door | 2.5L 2458CC H4 GAS SOHC Naturally Aspirated |
| 2003 | Subaru | Impreza | WRX Sedan 4-Door | 2.0L 1994CC H4 GAS DOHC Turbocharged |
| 2003 | Subaru | Impreza | WRX Wagon 4-Door | 2.0L 1994CC H4 GAS DOHC Turbocharged |
| 2002 | Subaru | Impreza | Outback Wagon 4-Door | 2.5L 2458CC H4 GAS SOHC Naturally Aspirated |
| 2002 | Subaru | Impreza | RS Sedan 4-Door | 2.5L 2458CC H4 GAS SOHC Naturally Aspirated |
| 2002 | Subaru | Impreza | TS Wagon 4-Door | 2.5L 2458CC H4 GAS SOHC Naturally Aspirated |
| 2002 | Subaru | Impreza | WRX Sedan 4-Door | 2.0L 1994CC H4 GAS DOHC Turbocharged |
| 2002 | Subaru | Impreza | WRX Wagon 4-Door | 2.0L 1994CC H4 GAS DOHC Turbocharged |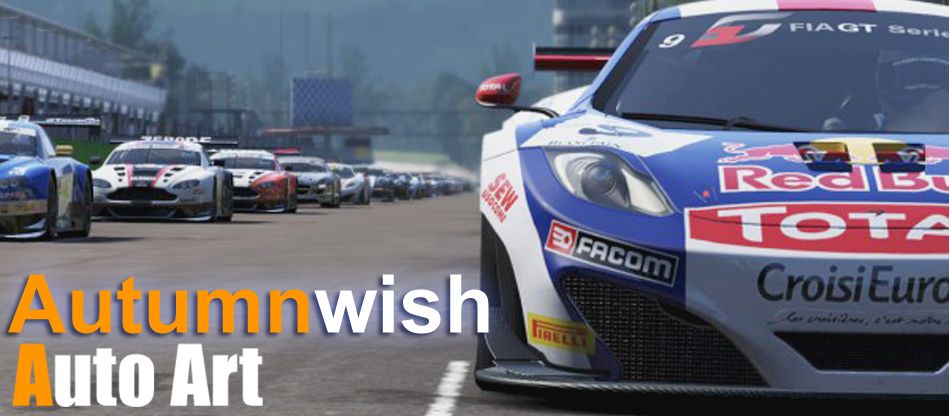 P

roduction Description:


W

e

do our best to describe the product, please make sure you read the description and all the photos below before purchase. If you have any questions, please feel free to contact us.




2002-2007 Subaru Impreza Real Carbon Fiber Radiator Cooling Panel
COMPATIBILITY:
2002-2007 Subaru Impreza
2002-2007 Subaru Impreza WRX
2004-2007 Subaru Impreza WRX STI
PACKAGE INCLUDES:
1 x Carbon Fiber Cooling Panel
FEATURES:
Enhance engine's cooling capacity
Made of Real Carbon Fiber
Direct bolt on
INSTALLATION:
Professional installation is strongly recommended.
Product Pictures

Share