VolksWagen GTI 3.5" Round Clear Lens White Bumper Fog Light Lamp + Switch & Harness
Regular price
Sale price
$34.95
Unit price
per
Sale
Sold out
Compatible Vehicles
| Year | Make | Model | Trim | Engine |
| --- | --- | --- | --- | --- |
| 2014 | Volkswagen | Golf | Base Hatchback 4-Door | 2.5L 2480CC 151Cu. In. l5 GAS DOHC Naturally Aspirated |
| 2014 | Volkswagen | Golf | Comfortline TDI Wagon 4-Door | 2.0L 1968CC 120Cu. In. l4 DIESEL DOHC Turbocharged |
| 2014 | Volkswagen | Golf | Comfortline Wagon 4-Door | 2.5L 2480CC 151Cu. In. l5 GAS DOHC Naturally Aspirated |
| 2014 | Volkswagen | Golf | Highline TDI Wagon 4-Door | 2.0L 1968CC 120Cu. In. l4 DIESEL DOHC Turbocharged |
| 2014 | Volkswagen | Golf | TDI Hatchback 4-Door | 2.0L 1968CC 120Cu. In. l4 DIESEL DOHC Turbocharged |
| 2014 | Volkswagen | Golf | Trendline TDI Wagon 4-Door | 2.0L 1968CC 120Cu. In. l4 DIESEL DOHC Turbocharged |
| 2014 | Volkswagen | Golf | Trendline Wagon 4-Door | 2.5L 2480CC 151Cu. In. l5 GAS DOHC Naturally Aspirated |
| 2014 | Volkswagen | GTI | Driver's Edition Hatchback 4-Door | 2.0L 1984CC 121Cu. In. l4 GAS DOHC Turbocharged |
| 2014 | Volkswagen | GTI | Wolfsburg Edition Hatchback 4-Door | 2.0L 1984CC 121Cu. In. l4 GAS DOHC Turbocharged |
| 2014 | Volkswagen | Jetta | Active Sedan 4-Door | 2.5L 2480CC 151Cu. In. l5 GAS DOHC Naturally Aspirated |
| 2014 | Volkswagen | Jetta | Base Sedan 4-Door | 2.0L 1984CC 121Cu. In. l4 GAS SOHC Naturally Aspirated |
| 2014 | Volkswagen | Jetta | Comfort Sedan 4-Door | 1.8L 1798CC 110Cu. In. l4 GAS DOHC Turbocharged |
| 2014 | Volkswagen | Jetta | Comfort Sedan 4-Door | 2.5L 2480CC 151Cu. In. l5 GAS DOHC Naturally Aspirated |
| 2014 | Volkswagen | Jetta | Comfort TDI Sedan 4-Door | 2.0L 1968CC 120Cu. In. l4 DIESEL DOHC Turbocharged |
| 2014 | Volkswagen | Jetta | Comfort TDI Wagon 4-Door | 2.0L 1968CC 120Cu. In. l4 DIESEL DOHC Turbocharged |
| 2014 | Volkswagen | Jetta | Comfort Wagon 4-Door | 1.8L 1798CC 110Cu. In. l4 GAS DOHC Turbocharged |
| 2014 | Volkswagen | Jetta | Comfort Wagon 4-Door | 2.5L 2480CC 151Cu. In. l5 GAS DOHC Naturally Aspirated |
| 2014 | Volkswagen | Jetta | GLI Sedan 4-Door | 2.0L 1984CC 121Cu. In. l4 GAS DOHC Turbocharged |
| 2014 | Volkswagen | Jetta | Highline Sedan 4-Door | 1.8L 1798CC 110Cu. In. l4 GAS DOHC Turbocharged |
| 2014 | Volkswagen | Jetta | Highline Sedan 4-Door | 2.5L 2480CC 151Cu. In. l5 GAS DOHC Naturally Aspirated |
| 2014 | Volkswagen | Jetta | Highline TDI Sedan 4-Door | 2.0L 1968CC 120Cu. In. l4 DIESEL DOHC Turbocharged |
| 2014 | Volkswagen | Jetta | Hybrid Comfortline Sedan 4-Door | 1.4L 1395CC 85Cu. In. l4 ELECTRIC/GAS DOHC Turbocharged |
| 2014 | Volkswagen | Jetta | Hybrid Highline Sedan 4-Door | 1.4L 1395CC 85Cu. In. l4 ELECTRIC/GAS DOHC Turbocharged |
| 2014 | Volkswagen | Jetta | Hybrid SE Sedan 4-Door | 1.4L 1395CC 85Cu. In. l4 ELECTRIC/GAS DOHC Turbocharged |
| 2014 | Volkswagen | Jetta | Hybrid Sedan 4-Door | 1.4L 1395CC 85Cu. In. l4 ELECTRIC/GAS DOHC Turbocharged |
| 2014 | Volkswagen | Jetta | Hybrid SEL Sedan 4-Door | 1.4L 1395CC 85Cu. In. l4 ELECTRIC/GAS DOHC Turbocharged |
| 2014 | Volkswagen | Jetta | Hybrid Trendline Sedan 4-Door | 1.4L 1395CC 85Cu. In. l4 ELECTRIC/GAS DOHC Turbocharged |
| 2014 | Volkswagen | Jetta | S Sedan 4-Door | 2.0L 1984CC 121Cu. In. l4 GAS SOHC Naturally Aspirated |
| 2014 | Volkswagen | Jetta | S Sedan 4-Door | 2.5L 2480CC 151Cu. In. l5 GAS DOHC Naturally Aspirated |
| 2014 | Volkswagen | Jetta | S Wagon 4-Door | 2.0L 1984CC 121Cu. In. l4 GAS SOHC Naturally Aspirated |
| 2014 | Volkswagen | Jetta | S Wagon 4-Door | 2.5L 2480CC 151Cu. In. l5 GAS DOHC Naturally Aspirated |
| 2014 | Volkswagen | Jetta | SE Sedan 4-Door | 1.8L 1798CC 110Cu. In. l4 GAS DOHC Turbocharged |
| 2014 | Volkswagen | Jetta | SE Sedan 4-Door | 2.5L 2480CC 151Cu. In. l5 GAS DOHC Naturally Aspirated |
| 2014 | Volkswagen | Jetta | SE Wagon 4-Door | 1.8L 1798CC 110Cu. In. l4 GAS DOHC Turbocharged |
| 2014 | Volkswagen | Jetta | SE Wagon 4-Door | 2.5L 2480CC 151Cu. In. l5 GAS DOHC Naturally Aspirated |
| 2014 | Volkswagen | Jetta | SEL Sedan 4-Door | 1.8L 1798CC 110Cu. In. l4 GAS DOHC Turbocharged |
| 2014 | Volkswagen | Jetta | Sport Sedan 4-Door | 2.5L 2480CC 151Cu. In. l5 GAS DOHC Naturally Aspirated |
| 2014 | Volkswagen | Jetta | Style Sedan 4-Door | 2.5L 2480CC 151Cu. In. l5 GAS DOHC Naturally Aspirated |
| 2014 | Volkswagen | Jetta | TDI Premium Sedan 4-Door | 2.0L 1968CC 120Cu. In. l4 DIESEL DOHC Turbocharged |
| 2014 | Volkswagen | Jetta | TDI Sedan 4-Door | 2.0L 1968CC 120Cu. In. l4 DIESEL DOHC Turbocharged |
| 2014 | Volkswagen | Jetta | TDI Sedan 4-Door | 2.0L 1984CC 121Cu. In. l4 DIESEL DOHC Turbocharged |
| 2014 | Volkswagen | Jetta | TDI Wagon 4-Door | 2.0L 1968CC 120Cu. In. l4 DIESEL DOHC Turbocharged |
| 2014 | Volkswagen | Jetta | Trendline Sedan 4-Door | 2.0L 1984CC 121Cu. In. l4 GAS SOHC Naturally Aspirated |
| 2014 | Volkswagen | Jetta | Trendline Sedan 4-Door | 2.5L 2480CC 151Cu. In. l5 GAS DOHC Naturally Aspirated |
| 2014 | Volkswagen | Jetta | Trendline Wagon 4-Door | 2.0L 1984CC 121Cu. In. l4 GAS SOHC Naturally Aspirated |
| 2014 | Volkswagen | Jetta | Trendline Wagon 4-Door | 2.5L 2480CC 151Cu. In. l5 GAS DOHC Naturally Aspirated |
| 2013 | Volkswagen | Golf | Base Hatchback 2-Door | 2.5L 2480CC 151Cu. In. l5 GAS DOHC Naturally Aspirated |
| 2013 | Volkswagen | Golf | Base Hatchback 4-Door | 1.4L 1395CC 85Cu. In. l4 GAS SOHC Turbocharged |
| 2013 | Volkswagen | Golf | Base Hatchback 4-Door | 2.5L 2480CC 151Cu. In. l5 GAS DOHC Naturally Aspirated |
| 2013 | Volkswagen | Golf | Comfortline Hatchback 4-Door | 2.5L 2480CC 151Cu. In. l5 GAS DOHC Naturally Aspirated |
| 2013 | Volkswagen | Golf | Comfortline TDI Hatchback 4-Door | 2.0L 1968CC 120Cu. In. l4 DIESEL DOHC Turbocharged |
| 2013 | Volkswagen | Golf | Comfortline TDI Wagon 4-Door | 2.0L 1968CC 120Cu. In. l4 DIESEL DOHC Turbocharged |
| 2013 | Volkswagen | Golf | Comfortline Wagon 4-Door | 2.5L 2480CC 151Cu. In. l5 GAS DOHC Naturally Aspirated |
| 2013 | Volkswagen | Golf | GTI Hatchback 2-Door | 2.0L 1984CC 121Cu. In. l4 GAS DOHC Turbocharged |
| 2013 | Volkswagen | Golf | GTI Hatchback 4-Door | 2.0L 1984CC 121Cu. In. l4 GAS DOHC Turbocharged |
| 2013 | Volkswagen | Golf | Highline TDI Hatchback 4-Door | 2.0L 1968CC 120Cu. In. l4 DIESEL DOHC Turbocharged |
| 2013 | Volkswagen | Golf | Highline TDI Wagon 4-Door | 2.0L 1968CC 120Cu. In. l4 DIESEL DOHC Turbocharged |
| 2013 | Volkswagen | Golf | R Hatchback 2-Door | 2.0L 1984CC 121Cu. In. l4 GAS DOHC Turbocharged |
| 2013 | Volkswagen | Golf | R Hatchback 4-Door | 2.0L 1984CC 121Cu. In. l4 GAS DOHC Turbocharged |
| 2013 | Volkswagen | Golf | Sportline Wagon 4-Door | 2.5L 2480CC 151Cu. In. l5 GAS DOHC Naturally Aspirated |
| 2013 | Volkswagen | Golf | TDI Hatchback 2-Door | 2.0L 1968CC 120Cu. In. l4 DIESEL DOHC Turbocharged |
| 2013 | Volkswagen | Golf | TDI Hatchback 4-Door | 2.0L 1968CC 120Cu. In. l4 DIESEL DOHC Turbocharged |
| 2013 | Volkswagen | Golf | Trendline Hatchback 2-Door | 2.5L 2480CC 151Cu. In. l5 GAS DOHC Naturally Aspirated |
| 2013 | Volkswagen | Golf | Trendline Wagon 4-Door | 2.5L 2480CC 151Cu. In. l5 GAS DOHC Naturally Aspirated |
| 2013 | Volkswagen | GTI | Base Hatchback 2-Door | 2.0L 1984CC 121Cu. In. l4 GAS DOHC Turbocharged |
| 2013 | Volkswagen | GTI | Base Hatchback 4-Door | 2.0L 1984CC 121Cu. In. l4 GAS DOHC Turbocharged |
| 2013 | Volkswagen | Jetta | Active Sedan 4-Door | 2.5L 2480CC 151Cu. In. l5 GAS DOHC Naturally Aspirated |
| 2013 | Volkswagen | Jetta | Base Sedan 4-Door | 2.0L 1984CC 121Cu. In. l4 GAS SOHC Naturally Aspirated |
| 2013 | Volkswagen | Jetta | Comfortline Sedan 4-Door | 2.5L 2480CC 151Cu. In. l5 GAS DOHC Naturally Aspirated |
| 2013 | Volkswagen | Jetta | GLI Sedan 4-Door | 2.0L 1984CC 121Cu. In. l4 GAS DOHC Turbocharged |
| 2013 | Volkswagen | Jetta | Highline Sedan 4-Door | 2.5L 2480CC 151Cu. In. l5 GAS DOHC Naturally Aspirated |
| 2013 | Volkswagen | Jetta | Hybrid Comfortline Sedan 4-Door | 1.4L 1395CC 85Cu. In. l4 ELECTRIC/GAS DOHC Turbocharged |
| 2013 | Volkswagen | Jetta | Hybrid Highline Sedan 4-Door | 1.4L 1395CC 85Cu. In. l4 ELECTRIC/GAS DOHC Turbocharged |
| 2013 | Volkswagen | Jetta | Hybrid SE Sedan 4-Door | 1.4L 1395CC 85Cu. In. l4 ELECTRIC/GAS DOHC Turbocharged |
| 2013 | Volkswagen | Jetta | Hybrid Sedan 4-Door | 1.4L 1395CC 85Cu. In. l4 ELECTRIC/GAS DOHC Turbocharged |
| 2013 | Volkswagen | Jetta | Hybrid SEL Sedan 4-Door | 1.4L 1395CC 85Cu. In. l4 ELECTRIC/GAS DOHC Turbocharged |
| 2013 | Volkswagen | Jetta | Hybrid Trendline Sedan 4-Door | 1.4L 1395CC 85Cu. In. l4 ELECTRIC/GAS DOHC Turbocharged |
| 2013 | Volkswagen | Jetta | S Sedan 4-Door | 2.0L 1984CC 121Cu. In. l4 GAS SOHC Naturally Aspirated |
| 2013 | Volkswagen | Jetta | S Sedan 4-Door | 2.5L 2480CC 151Cu. In. l5 GAS DOHC Naturally Aspirated |
| 2013 | Volkswagen | Jetta | S Wagon 4-Door | 2.0L 1984CC 121Cu. In. l4 GAS SOHC Naturally Aspirated |
| 2013 | Volkswagen | Jetta | S Wagon 4-Door | 2.5L 2480CC 151Cu. In. l5 GAS DOHC Naturally Aspirated |
| 2013 | Volkswagen | Jetta | SE Sedan 4-Door | 2.5L 2480CC 151Cu. In. l5 GAS DOHC Naturally Aspirated |
| 2013 | Volkswagen | Jetta | SE Wagon 4-Door | 2.5L 2480CC 151Cu. In. l5 GAS DOHC Naturally Aspirated |
| 2013 | Volkswagen | Jetta | SEL Sedan 4-Door | 2.5L 2480CC 151Cu. In. l5 GAS DOHC Naturally Aspirated |
| 2013 | Volkswagen | Jetta | Sport Sedan 4-Door | 2.5L 2480CC 151Cu. In. l5 GAS DOHC Naturally Aspirated |
| 2013 | Volkswagen | Jetta | Sportline Sedan 4-Door | 2.5L 2480CC 151Cu. In. l5 GAS DOHC Naturally Aspirated |
| 2013 | Volkswagen | Jetta | Style Sedan 4-Door | 2.5L 2480CC 151Cu. In. l5 GAS DOHC Naturally Aspirated |
| 2013 | Volkswagen | Jetta | TDI Premium Sedan 4-Door | 2.0L 1968CC 120Cu. In. l4 DIESEL DOHC Turbocharged |
| 2013 | Volkswagen | Jetta | TDI Sedan 4-Door | 2.0L 1968CC 120Cu. In. l4 DIESEL DOHC Turbocharged |
| 2013 | Volkswagen | Jetta | TDI Sedan 4-Door | 2.0L 1984CC 121Cu. In. l4 DIESEL DOHC Turbocharged |
| 2013 | Volkswagen | Jetta | TDI Wagon 4-Door | 2.0L 1968CC 120Cu. In. l4 DIESEL DOHC Turbocharged |
| 2013 | Volkswagen | Jetta | Trendline Sedan 4-Door | 2.0L 1984CC 121Cu. In. l4 GAS SOHC Naturally Aspirated |
| 2012 | Volkswagen | Beetle | Base Hatchback 2-Door | 2.5L 2480CC 151Cu. In. l5 GAS DOHC Naturally Aspirated |
| 2012 | Volkswagen | Beetle | Comfortline Hatchback 2-Door | 2.5L 2480CC 151Cu. In. l5 GAS DOHC Naturally Aspirated |
| 2012 | Volkswagen | Beetle | Highline Hatchback 2-Door | 2.5L 2480CC 151Cu. In. l5 GAS DOHC Naturally Aspirated |
| 2012 | Volkswagen | Beetle | Premiere Hatchback 2-Door | 2.5L 2480CC 151Cu. In. l5 GAS DOHC Naturally Aspirated |
| 2012 | Volkswagen | Beetle | Sportline Hatchback 2-Door | 2.0L 1984CC 121Cu. In. l4 GAS DOHC Turbocharged |
| 2012 | Volkswagen | Beetle | Turbo Hatchback 2-Door | 2.0L 1984CC 121Cu. In. l4 GAS DOHC Turbocharged |
| 2012 | Volkswagen | Golf | Base Hatchback 2-Door | 2.5L 2480CC 151Cu. In. l5 GAS DOHC Naturally Aspirated |
| 2012 | Volkswagen | Golf | Base Hatchback 4-Door | 2.5L 2480CC 151Cu. In. l5 GAS DOHC Naturally Aspirated |
| 2012 | Volkswagen | Golf | Comfortline Hatchback 2-Door | 2.5L 2480CC 151Cu. In. l5 GAS DOHC Naturally Aspirated |
| 2012 | Volkswagen | Golf | Comfortline Hatchback 4-Door | 2.5L 2480CC 151Cu. In. l5 GAS DOHC Naturally Aspirated |
| 2012 | Volkswagen | Golf | Comfortline TDI Hatchback 2-Door | 2.0L 1968CC 120Cu. In. l4 DIESEL DOHC Turbocharged |
| 2012 | Volkswagen | Golf | Comfortline TDI Hatchback 4-Door | 2.0L 1968CC 120Cu. In. l4 DIESEL DOHC Turbocharged |
| 2012 | Volkswagen | Golf | Comfortline TDI Wagon 4-Door | 2.0L 1968CC 120Cu. In. l4 DIESEL DOHC Turbocharged |
| 2012 | Volkswagen | Golf | Comfortline Wagon 4-Door | 2.5L 2480CC 151Cu. In. l5 GAS DOHC Naturally Aspirated |
| 2012 | Volkswagen | Golf | Highline Hatchback 2-Door | 2.5L 2480CC 151Cu. In. l5 GAS DOHC Naturally Aspirated |
| 2012 | Volkswagen | Golf | Highline Hatchback 4-Door | 2.5L 2480CC 151Cu. In. l5 GAS DOHC Naturally Aspirated |
| 2012 | Volkswagen | Golf | Highline TDI Hatchback 2-Door | 2.0L 1968CC 120Cu. In. l4 DIESEL DOHC Turbocharged |
| 2012 | Volkswagen | Golf | Highline TDI Hatchback 4-Door | 2.0L 1968CC 120Cu. In. l4 DIESEL DOHC Turbocharged |
| 2012 | Volkswagen | Golf | Highline TDI Wagon 4-Door | 2.0L 1968CC 120Cu. In. l4 DIESEL DOHC Turbocharged |
| 2012 | Volkswagen | Golf | R Hatchback 2-Door | 2.0L 1984CC 121Cu. In. l4 GAS DOHC Turbocharged |
| 2012 | Volkswagen | Golf | R Hatchback 4-Door | 2.0L 1984CC 121Cu. In. l4 GAS DOHC Turbocharged |
| 2012 | Volkswagen | Golf | Sportline Hatchback 2-Door | 2.5L 2480CC 151Cu. In. l5 GAS DOHC Naturally Aspirated |
| 2012 | Volkswagen | Golf | Sportline Hatchback 4-Door | 2.5L 2480CC 151Cu. In. l5 GAS DOHC Naturally Aspirated |
| 2012 | Volkswagen | Golf | TDI Hatchback 2-Door | 2.0L 1968CC 120Cu. In. l4 DIESEL DOHC Turbocharged |
| 2012 | Volkswagen | Golf | TDI Hatchback 4-Door | 2.0L 1968CC 120Cu. In. l4 DIESEL DOHC Turbocharged |
| 2012 | Volkswagen | Golf | Trendline Hatchback 2-Door | 2.5L 2480CC 151Cu. In. l5 GAS DOHC Naturally Aspirated |
| 2012 | Volkswagen | Golf | Trendline Hatchback 4-Door | 2.5L 2480CC 151Cu. In. l5 GAS DOHC Naturally Aspirated |
| 2012 | Volkswagen | Golf | Trendline Wagon 4-Door | 2.5L 2480CC 151Cu. In. l5 GAS DOHC Naturally Aspirated |
| 2012 | Volkswagen | GTI | Base Hatchback 2-Door | 2.0L 1984CC 121Cu. In. l4 GAS DOHC Turbocharged |
| 2012 | Volkswagen | GTI | Base Hatchback 4-Door | 2.0L 1984CC 121Cu. In. l4 GAS DOHC Turbocharged |
| 2012 | Volkswagen | Jetta | Active Sedan 4-Door | 2.5L 2480CC 151Cu. In. l5 GAS DOHC Naturally Aspirated |
| 2012 | Volkswagen | Jetta | Comfortline Sedan 4-Door | 2.5L 2480CC 151Cu. In. l5 GAS DOHC Naturally Aspirated |
| 2012 | Volkswagen | Jetta | Comfortline TDI Sedan 4-Door | 2.0L 1968CC 120Cu. In. l4 DIESEL DOHC Turbocharged |
| 2012 | Volkswagen | Jetta | Comfortline TDI Wagon 4-Door | 2.0L 1968CC 120Cu. In. l4 DIESEL DOHC Turbocharged |
| 2012 | Volkswagen | Jetta | Comfortline Wagon 4-Door | 2.5L 2480CC 151Cu. In. l5 GAS DOHC Naturally Aspirated |
| 2012 | Volkswagen | Jetta | GLI Sedan 4-Door | 2.0L 1984CC 121Cu. In. l4 GAS DOHC Turbocharged |
| 2012 | Volkswagen | Jetta | Highline Sedan 4-Door | 2.5L 2480CC 151Cu. In. l5 GAS DOHC Naturally Aspirated |
| 2012 | Volkswagen | Jetta | Highline TDI Sedan 4-Door | 2.0L 1968CC 120Cu. In. l4 DIESEL DOHC Turbocharged |
| 2012 | Volkswagen | Jetta | Highline TDI Wagon 4-Door | 2.0L 1968CC 120Cu. In. l4 DIESEL DOHC Turbocharged |
| 2012 | Volkswagen | Jetta | Highline Wagon 4-Door | 2.5L 2480CC 151Cu. In. l5 GAS DOHC Naturally Aspirated |
| 2012 | Volkswagen | Jetta | S Sedan 4-Door | 2.0L 1984CC 121Cu. In. l4 GAS SOHC Naturally Aspirated |
| 2012 | Volkswagen | Jetta | S Sedan 4-Door | 2.5L 2480CC 151Cu. In. l5 GAS DOHC Naturally Aspirated |
| 2012 | Volkswagen | Jetta | S Wagon 4-Door | 2.0L 1984CC 121Cu. In. l4 GAS SOHC Naturally Aspirated |
| 2012 | Volkswagen | Jetta | S Wagon 4-Door | 2.5L 2480CC 151Cu. In. l5 GAS DOHC Naturally Aspirated |
| 2012 | Volkswagen | Jetta | SE Sedan 4-Door | 2.5L 2480CC 151Cu. In. l5 GAS DOHC Naturally Aspirated |
| 2012 | Volkswagen | Jetta | SE Wagon 4-Door | 2.5L 2480CC 151Cu. In. l5 GAS DOHC Naturally Aspirated |
| 2012 | Volkswagen | Jetta | SEL Sedan 4-Door | 2.5L 2480CC 151Cu. In. l5 GAS DOHC Naturally Aspirated |
| 2012 | Volkswagen | Jetta | Sport Sedan 4-Door | 2.5L 2480CC 151Cu. In. l5 GAS DOHC Naturally Aspirated |
| 2012 | Volkswagen | Jetta | Sportline Sedan 4-Door | 2.5L 2480CC 151Cu. In. l5 GAS DOHC Naturally Aspirated |
| 2012 | Volkswagen | Jetta | Sportline Wagon 4-Door | 2.5L 2480CC 151Cu. In. l5 GAS DOHC Naturally Aspirated |
| 2012 | Volkswagen | Jetta | Style Sedan 4-Door | 2.5L 2480CC 151Cu. In. l5 GAS DOHC Naturally Aspirated |
| 2012 | Volkswagen | Jetta | TDI Premium Sedan 4-Door | 2.0L 1968CC 120Cu. In. l4 DIESEL DOHC Turbocharged |
| 2012 | Volkswagen | Jetta | TDI Sedan 4-Door | 2.0L 1968CC 120Cu. In. l4 DIESEL DOHC Turbocharged |
| 2012 | Volkswagen | Jetta | TDI Sedan 4-Door | 2.0L 1984CC 121Cu. In. l4 DIESEL DOHC Turbocharged |
| 2012 | Volkswagen | Jetta | TDI Wagon 4-Door | 2.0L 1968CC 120Cu. In. l4 DIESEL DOHC Turbocharged |
| 2012 | Volkswagen | Jetta | Trendline Sedan 4-Door | 2.0L 1984CC 121Cu. In. l4 GAS SOHC Naturally Aspirated |
| 2012 | Volkswagen | Jetta | Trendline Wagon 4-Door | 2.0L 1984CC 121Cu. In. l4 GAS SOHC Naturally Aspirated |
| 2011 | Volkswagen | Beetle | GLS Hatchback 2-Door | 2.0L 1984CC 121Cu. In. l4 GAS SOHC Naturally Aspirated |
| 2011 | Volkswagen | Beetle | Sport GLX Hatchback 2-Door | 2.5L 2480CC 151Cu. In. l5 GAS DOHC Naturally Aspirated |
| 2011 | Volkswagen | Beetle | Sport Hatchback 2-Door | 2.5L 2480CC 151Cu. In. l5 GAS DOHC Naturally Aspirated |
| 2011 | Volkswagen | Beetle Cabrio | Base Convertible 2-Door | 2.5L 2480CC 151Cu. In. l5 GAS DOHC Naturally Aspirated |
| 2011 | Volkswagen | Golf | Base Hatchback 2-Door | 2.5L 2480CC 151Cu. In. l5 GAS DOHC Naturally Aspirated |
| 2011 | Volkswagen | Golf | Base Hatchback 4-Door | 2.5L 2480CC 151Cu. In. l5 GAS DOHC Naturally Aspirated |
| 2011 | Volkswagen | Golf | Comfortline Hatchback 2-Door | 2.5L 2480CC 151Cu. In. l5 GAS DOHC Naturally Aspirated |
| 2011 | Volkswagen | Golf | Comfortline Hatchback 4-Door | 2.5L 2480CC 151Cu. In. l5 GAS DOHC Naturally Aspirated |
| 2011 | Volkswagen | Golf | Comfortline Wagon 4-Door | 2.5L 2480CC 151Cu. In. l5 GAS DOHC Naturally Aspirated |
| 2011 | Volkswagen | Golf | Highline Hatchback 2-Door | 2.5L 2480CC 151Cu. In. l5 GAS DOHC Naturally Aspirated |
| 2011 | Volkswagen | Golf | Highline Hatchback 4-Door | 2.5L 2480CC 151Cu. In. l5 GAS DOHC Naturally Aspirated |
| 2011 | Volkswagen | Golf | Highline Wagon 4-Door | 2.5L 2480CC 151Cu. In. l5 GAS DOHC Naturally Aspirated |
| 2011 | Volkswagen | Golf | Sportline Hatchback 2-Door | 2.5L 2480CC 151Cu. In. l5 GAS DOHC Naturally Aspirated |
| 2011 | Volkswagen | Golf | Sportline Hatchback 4-Door | 2.5L 2480CC 151Cu. In. l5 GAS DOHC Naturally Aspirated |
| 2011 | Volkswagen | Golf | TDI Comfortline Hatchback 2-Door | 2.0L 1968CC 120Cu. In. l4 DIESEL DOHC Turbocharged |
| 2011 | Volkswagen | Golf | TDI Comfortline Hatchback 4-Door | 2.0L 1968CC 120Cu. In. l4 DIESEL DOHC Turbocharged |
| 2011 | Volkswagen | Golf | TDI Comfortline Wagon 4-Door | 2.0L 1968CC 120Cu. In. l4 DIESEL DOHC Turbocharged |
| 2011 | Volkswagen | Golf | TDI Hatchback 2-Door | 2.0L 1968CC 120Cu. In. l4 DIESEL DOHC Turbocharged |
| 2011 | Volkswagen | Golf | TDI Hatchback 4-Door | 2.0L 1968CC 120Cu. In. l4 DIESEL DOHC Turbocharged |
| 2011 | Volkswagen | Golf | TDI Highline Hatchback 2-Door | 2.0L 1968CC 120Cu. In. l4 DIESEL DOHC Turbocharged |
| 2011 | Volkswagen | Golf | TDI Highline Hatchback 4-Door | 2.0L 1968CC 120Cu. In. l4 DIESEL DOHC Turbocharged |
| 2011 | Volkswagen | Golf | TDI Highline Wagon 4-Door | 2.0L 1968CC 120Cu. In. l4 DIESEL DOHC Turbocharged |
| 2011 | Volkswagen | Golf | Trendline Hatchback 2-Door | 2.5L 2480CC 151Cu. In. l5 GAS DOHC Naturally Aspirated |
| 2011 | Volkswagen | Golf | Trendline Hatchback 4-Door | 2.5L 2480CC 151Cu. In. l5 GAS DOHC Naturally Aspirated |
| 2011 | Volkswagen | Golf | Trendline Wagon 4-Door | 2.5L 2480CC 151Cu. In. l5 GAS DOHC Naturally Aspirated |
| 2011 | Volkswagen | GTI | Base Hatchback 2-Door | 2.0L 1984CC 121Cu. In. l4 GAS DOHC Turbocharged |
| 2011 | Volkswagen | GTI | Base Hatchback 4-Door | 2.0L 1984CC 121Cu. In. l4 GAS DOHC Turbocharged |
| 2011 | Volkswagen | Jetta | Active Sedan 4-Door | 2.5L 2480CC 151Cu. In. l5 GAS DOHC Naturally Aspirated |
| 2011 | Volkswagen | Jetta | Base Sedan 4-Door | 2.0L 1984CC 121Cu. In. l4 GAS SOHC Naturally Aspirated |
| 2011 | Volkswagen | Jetta | Bicentenario Sedan 4-Door | 2.5L 2480CC 151Cu. In. l5 GAS DOHC Naturally Aspirated |
| 2011 | Volkswagen | Jetta | Comfortline Sedan 4-Door | 2.5L 2480CC 151Cu. In. l5 GAS DOHC Naturally Aspirated |
| 2011 | Volkswagen | Jetta | Comfortline Wagon 4-Door | 2.5L 2480CC 151Cu. In. l5 GAS DOHC Naturally Aspirated |
| 2011 | Volkswagen | Jetta | Highline Sedan 4-Door | 2.5L 2480CC 151Cu. In. l5 GAS DOHC Naturally Aspirated |
| 2011 | Volkswagen | Jetta | Highline Wagon 4-Door | 2.5L 2480CC 151Cu. In. l5 GAS DOHC Naturally Aspirated |
| 2011 | Volkswagen | Jetta | S Sedan 4-Door | 2.0L 1984CC 121Cu. In. l4 GAS SOHC Naturally Aspirated |
| 2011 | Volkswagen | Jetta | S Sedan 4-Door | 2.5L 2480CC 151Cu. In. l5 GAS DOHC Naturally Aspirated |
| 2011 | Volkswagen | Jetta | S Wagon 4-Door | 2.0L 1984CC 121Cu. In. l4 GAS SOHC Naturally Aspirated |
| 2011 | Volkswagen | Jetta | S Wagon 4-Door | 2.5L 2480CC 151Cu. In. l5 GAS DOHC Naturally Aspirated |
| 2011 | Volkswagen | Jetta | SE Sedan 4-Door | 2.5L 2480CC 151Cu. In. l5 GAS DOHC Naturally Aspirated |
| 2011 | Volkswagen | Jetta | SE Wagon 4-Door | 2.5L 2480CC 151Cu. In. l5 GAS DOHC Naturally Aspirated |
| 2011 | Volkswagen | Jetta | SEL Sedan 4-Door | 2.5L 2480CC 151Cu. In. l5 GAS DOHC Naturally Aspirated |
| 2011 | Volkswagen | Jetta | Sport Sedan 4-Door | 2.5L 2480CC 151Cu. In. l5 GAS DOHC Naturally Aspirated |
| 2011 | Volkswagen | Jetta | Sportline Sedan 4-Door | 2.5L 2480CC 151Cu. In. l5 GAS DOHC Naturally Aspirated |
| 2011 | Volkswagen | Jetta | Sportline Wagon 4-Door | 2.5L 2480CC 151Cu. In. l5 GAS DOHC Naturally Aspirated |
| 2011 | Volkswagen | Jetta | Style Sedan 4-Door | 2.5L 2480CC 151Cu. In. l5 GAS DOHC Naturally Aspirated |
| 2011 | Volkswagen | Jetta | TDI Comfortline Sedan 4-Door | 2.0L 1968CC 120Cu. In. l4 DIESEL DOHC Turbocharged |
| 2011 | Volkswagen | Jetta | TDI Comfortline Wagon 4-Door | 2.0L 1968CC 120Cu. In. l4 DIESEL DOHC Turbocharged |
| 2011 | Volkswagen | Jetta | TDI Highline Sedan 4-Door | 2.0L 1968CC 120Cu. In. l4 DIESEL DOHC Turbocharged |
| 2011 | Volkswagen | Jetta | TDI Highline Wagon 4-Door | 2.0L 1968CC 120Cu. In. l4 DIESEL DOHC Turbocharged |
| 2011 | Volkswagen | Jetta | TDI Sedan 4-Door | 2.0L 1968CC 120Cu. In. l4 DIESEL DOHC Turbocharged |
| 2011 | Volkswagen | Jetta | TDI Sedan 4-Door | 2.0L 1984CC 121Cu. In. l4 DIESEL DOHC Turbocharged |
| 2011 | Volkswagen | Jetta | TDI Wagon 4-Door | 2.0L 1968CC 120Cu. In. l4 DIESEL DOHC Turbocharged |
| 2010 | Volkswagen | Beetle | Base Convertible 2-Door | 2.5L 2480CC 151Cu. In. l5 GAS DOHC Naturally Aspirated |
| 2010 | Volkswagen | Beetle | Base Hatchback 2-Door | 2.5L 2480CC 151Cu. In. l5 GAS DOHC Naturally Aspirated |
| 2010 | Volkswagen | Beetle | Comfortline Convertible 2-Door | 2.5L 2480CC 151Cu. In. l5 GAS DOHC Naturally Aspirated |
| 2010 | Volkswagen | Beetle | Comfortline Hatchback 2-Door | 2.5L 2480CC 151Cu. In. l5 GAS DOHC Naturally Aspirated |
| 2010 | Volkswagen | Beetle | GLS Hatchback 2-Door | 2.0L 1984CC 121Cu. In. l4 GAS SOHC Naturally Aspirated |
| 2010 | Volkswagen | Beetle | Sport GLX Hatchback 2-Door | 2.5L 2480CC 151Cu. In. l5 GAS DOHC Naturally Aspirated |
| 2010 | Volkswagen | Beetle | Sport Hatchback 2-Door | 2.5L 2480CC 151Cu. In. l5 GAS DOHC Naturally Aspirated |
| 2010 | Volkswagen | Beetle Cabrio | Base Convertible 2-Door | 2.5L 2480CC 151Cu. In. l5 GAS DOHC Naturally Aspirated |
| 2010 | Volkswagen | GLI | GLI Sedan 4-Door | 2.0L 1984CC 121Cu. In. l4 GAS DOHC Turbocharged |
| 2010 | Volkswagen | Golf | Base Hatchback 2-Door | 2.5L 2480CC 151Cu. In. l5 GAS DOHC Naturally Aspirated |
| 2010 | Volkswagen | Golf | Base Hatchback 4-Door | 2.5L 2480CC 151Cu. In. l5 GAS DOHC Naturally Aspirated |
| 2010 | Volkswagen | Golf | Comfortline Hatchback 2-Door | 2.5L 2480CC 151Cu. In. l5 GAS DOHC Naturally Aspirated |
| 2010 | Volkswagen | Golf | Comfortline Hatchback 4-Door | 2.5L 2480CC 151Cu. In. l5 GAS DOHC Naturally Aspirated |
| 2010 | Volkswagen | Golf | Comfortline Wagon 4-Door | 2.5L 2480CC 151Cu. In. l5 GAS DOHC Naturally Aspirated |
| 2010 | Volkswagen | Golf | Highline Hatchback 2-Door | 2.5L 2480CC 151Cu. In. l5 GAS DOHC Naturally Aspirated |
| 2010 | Volkswagen | Golf | Highline Hatchback 4-Door | 2.5L 2480CC 151Cu. In. l5 GAS DOHC Naturally Aspirated |
| 2010 | Volkswagen | Golf | Highline Wagon 4-Door | 2.5L 2480CC 151Cu. In. l5 GAS DOHC Naturally Aspirated |
| 2010 | Volkswagen | Golf | TDI Hatchback 2-Door | 2.0L 1968CC 120Cu. In. l4 DIESEL DOHC Turbocharged |
| 2010 | Volkswagen | Golf | TDI Hatchback 4-Door | 2.0L 1968CC 120Cu. In. l4 DIESEL DOHC Turbocharged |
| 2010 | Volkswagen | Golf | Trendline Hatchback 2-Door | 2.5L 2480CC 151Cu. In. l5 GAS DOHC Naturally Aspirated |
| 2010 | Volkswagen | Golf | Trendline Hatchback 4-Door | 2.5L 2480CC 151Cu. In. l5 GAS DOHC Naturally Aspirated |
| 2010 | Volkswagen | Golf | Trendline Wagon 4-Door | 2.5L 2480CC 151Cu. In. l5 GAS DOHC Naturally Aspirated |
| 2010 | Volkswagen | GTI | Base Hatchback 2-Door | 2.0L 1984CC 121Cu. In. l4 GAS DOHC Turbocharged |
| 2010 | Volkswagen | GTI | Base Hatchback 4-Door | 2.0L 1984CC 121Cu. In. l4 GAS DOHC Turbocharged |
| 2010 | Volkswagen | Jetta | City Sedan 4-Door | 2.0L 1984CC 121Cu. In. l4 GAS SOHC Naturally Aspirated |
| 2010 | Volkswagen | Jetta | Clasico Sedan 4-Door | 2.0L 1984CC 121Cu. In. l4 GAS SOHC Naturally Aspirated |
| 2010 | Volkswagen | Jetta | Comfortline Sedan 4-Door | 2.5L 2480CC 151Cu. In. l5 GAS DOHC Naturally Aspirated |
| 2010 | Volkswagen | Jetta | Comfortline Wagon 4-Door | 2.5L 2480CC 151Cu. In. l5 GAS DOHC Naturally Aspirated |
| 2010 | Volkswagen | Jetta | GLI Sedan 4-Door | 1.8L 1781CC l4 GAS SOHC Turbocharged |
| 2010 | Volkswagen | Jetta | Highline Sedan 4-Door | 2.5L 2480CC 151Cu. In. l5 GAS DOHC Naturally Aspirated |
| 2010 | Volkswagen | Jetta | Highline Wagon 4-Door | 2.5L 2480CC 151Cu. In. l5 GAS DOHC Naturally Aspirated |
| 2010 | Volkswagen | Jetta | S Sedan 4-Door | 2.5L 2480CC 151Cu. In. l5 GAS DOHC Naturally Aspirated |
| 2010 | Volkswagen | Jetta | S Wagon 4-Door | 2.5L 2480CC 151Cu. In. l5 GAS DOHC Naturally Aspirated |
| 2010 | Volkswagen | Jetta | SE Sedan 4-Door | 2.5L 2480CC 151Cu. In. l5 GAS DOHC Naturally Aspirated |
| 2010 | Volkswagen | Jetta | SE Wagon 4-Door | 2.5L 2480CC 151Cu. In. l5 GAS DOHC Naturally Aspirated |
| 2010 | Volkswagen | Jetta | SEL Sedan 4-Door | 2.5L 2480CC 151Cu. In. l5 GAS DOHC Naturally Aspirated |
| 2010 | Volkswagen | Jetta | SEL Wagon 4-Door | 2.5L 2480CC 151Cu. In. l5 GAS DOHC Naturally Aspirated |
| 2010 | Volkswagen | Jetta | TDI Cup Edition Sedan 4-Door | 2.0L 1968CC 120Cu. In. l4 DIESEL DOHC Turbocharged |
| 2010 | Volkswagen | Jetta | TDI Sedan 4-Door | 2.0L 1968CC 120Cu. In. l4 DIESEL DOHC Turbocharged |
| 2010 | Volkswagen | Jetta | TDI Wagon 4-Door | 2.0L 1968CC 120Cu. In. l4 DIESEL DOHC Turbocharged |
| 2010 | Volkswagen | Jetta | Trendline Sedan 4-Door | 2.0L 1984CC 121Cu. In. l4 GAS SOHC Naturally Aspirated |
| 2010 | Volkswagen | Jetta | Trendline Sedan 4-Door | 2.5L 2480CC 151Cu. In. l5 GAS DOHC Naturally Aspirated |
| 2010 | Volkswagen | Jetta | Trendline Wagon 4-Door | 2.5L 2480CC 151Cu. In. l5 GAS DOHC Naturally Aspirated |
| 2010 | Volkswagen | Jetta | Wolfsburg Edition Sedan 4-Door | 2.0L 1984CC 121Cu. In. l4 GAS DOHC Turbocharged |
| 2009 | Volkswagen | Beetle | Base Convertible 2-Door | 2.5L 2480CC 151Cu. In. l5 GAS DOHC Naturally Aspirated |
| 2009 | Volkswagen | Beetle | Base Hatchback 2-Door | 2.5L 2480CC 151Cu. In. l5 GAS DOHC Naturally Aspirated |
| 2009 | Volkswagen | Beetle | Cabrio Hatchback 2-Door | 2.0L 1984CC 121Cu. In. l4 GAS DOHC Naturally Aspirated |
| 2009 | Volkswagen | Beetle | Comfortline Convertible 2-Door | 2.5L 2480CC 151Cu. In. l5 GAS DOHC Naturally Aspirated |
| 2009 | Volkswagen | Beetle | Comfortline Hatchback 2-Door | 2.5L 2480CC 151Cu. In. l5 GAS DOHC Naturally Aspirated |
| 2009 | Volkswagen | Beetle | GLS Hatchback 2-Door | 2.0L 1984CC 121Cu. In. l4 GAS SOHC Naturally Aspirated |
| 2009 | Volkswagen | Beetle | Sport GLX Hatchback 2-Door | 2.5L 2480CC 151Cu. In. l5 GAS DOHC Naturally Aspirated |
| 2009 | Volkswagen | Beetle | Sport Hatchback 2-Door | 2.5L 2480CC 151Cu. In. l5 GAS DOHC Naturally Aspirated |
| 2009 | Volkswagen | Beetle | Trendline Convertible 2-Door | 2.5L 2480CC 151Cu. In. l5 GAS DOHC Naturally Aspirated |
| 2009 | Volkswagen | Beetle | Trendline Hatchback 2-Door | 2.5L 2480CC 151Cu. In. l5 GAS DOHC Naturally Aspirated |
| 2009 | Volkswagen | GTI | Base Hatchback 2-Door | 2.0L 1984CC 121Cu. In. l4 GAS DOHC Turbocharged |
| 2009 | Volkswagen | GTI | Base Hatchback 4-Door | 2.0L 1984CC 121Cu. In. l4 GAS DOHC Turbocharged |
| 2009 | Volkswagen | Jetta | Comfortline Sedan 4-Door | 2.5L 2480CC 151Cu. In. l5 GAS DOHC Naturally Aspirated |
| 2009 | Volkswagen | Jetta | Comfortline Wagon 4-Door | 2.5L 2480CC 151Cu. In. l5 GAS DOHC Naturally Aspirated |
| 2009 | Volkswagen | Jetta | Europa Sedan 4-Door | 2.0L 1984CC 121Cu. In. l4 GAS SOHC Naturally Aspirated |
| 2009 | Volkswagen | Jetta | GLI Sedan 4-Door | 2.0L 1984CC 121Cu. In. l4 GAS DOHC Turbocharged |
| 2009 | Volkswagen | Jetta | Highline Sedan 4-Door | 2.5L 2480CC 151Cu. In. l5 GAS DOHC Naturally Aspirated |
| 2009 | Volkswagen | Jetta | Highline Wagon 4-Door | 2.5L 2480CC 151Cu. In. l5 GAS DOHC Naturally Aspirated |
| 2009 | Volkswagen | Jetta | S Sedan 4-Door | 2.5L 2480CC 151Cu. In. l5 GAS DOHC Naturally Aspirated |
| 2009 | Volkswagen | Jetta | S Wagon 4-Door | 2.5L 2480CC 151Cu. In. l5 GAS DOHC Naturally Aspirated |
| 2009 | Volkswagen | Jetta | SE Sedan 4-Door | 2.5L 2480CC 151Cu. In. l5 GAS DOHC Naturally Aspirated |
| 2009 | Volkswagen | Jetta | SE Wagon 4-Door | 2.5L 2480CC 151Cu. In. l5 GAS DOHC Naturally Aspirated |
| 2009 | Volkswagen | Jetta | SEL Sedan 4-Door | 2.0L 1984CC 121Cu. In. l4 GAS DOHC Turbocharged |
| 2009 | Volkswagen | Jetta | SEL Sedan 4-Door | 2.5L 2480CC 151Cu. In. l5 GAS DOHC Naturally Aspirated |
| 2009 | Volkswagen | Jetta | SEL Wagon 4-Door | 2.0L 1984CC 121Cu. In. l4 GAS DOHC Turbocharged |
| 2009 | Volkswagen | Jetta | SEL Wagon 4-Door | 2.5L 2480CC 151Cu. In. l5 GAS DOHC Naturally Aspirated |
| 2009 | Volkswagen | Jetta | TDI Sedan 4-Door | 1.9L 1896CC 116Cu. In. l4 DIESEL DOHC Turbocharged |
| 2009 | Volkswagen | Jetta | TDI Sedan 4-Door | 2.0L 1968CC 120Cu. In. l4 DIESEL DOHC Turbocharged |
| 2009 | Volkswagen | Jetta | TDI Wagon 4-Door | 2.0L 1968CC 120Cu. In. l4 DIESEL DOHC Turbocharged |
| 2009 | Volkswagen | Jetta | Trendline Sedan 4-Door | 2.0L 1984CC 121Cu. In. l4 GAS SOHC Naturally Aspirated |
| 2009 | Volkswagen | Jetta | Trendline Sedan 4-Door | 2.5L 2480CC 151Cu. In. l5 GAS DOHC Naturally Aspirated |
| 2009 | Volkswagen | Jetta | Trendline Wagon 4-Door | 2.5L 2480CC 151Cu. In. l5 GAS DOHC Naturally Aspirated |
| 2009 | Volkswagen | Jetta | Wolfsburg Edition Sedan 4-Door | 2.0L 1984CC 121Cu. In. l4 GAS DOHC Turbocharged |
| 2008 | Volkswagen | Beetle | 10 Anos Hatchback 2-Door | 2.0L 1984CC 121Cu. In. l4 GAS DOHC Naturally Aspirated |
| 2008 | Volkswagen | Beetle | 10 Anos Hatchback 2-Door | 2.5L 2480CC 151Cu. In. l5 GAS DOHC Naturally Aspirated |
| 2008 | Volkswagen | Beetle | 2.5 Convertible 2-Door | 2.5L 2480CC 151Cu. In. l5 GAS DOHC Naturally Aspirated |
| 2008 | Volkswagen | Beetle | 2.5 Hatchback 2-Door | 2.5L 2480CC 151Cu. In. l5 GAS DOHC Naturally Aspirated |
| 2008 | Volkswagen | Beetle | Cabrio Convertible 2-Door | 2.0L 1984CC 121Cu. In. l4 GAS DOHC Naturally Aspirated |
| 2008 | Volkswagen | Beetle | GLS Hatchback 2-Door | 2.0L 1984CC 121Cu. In. l4 GAS SOHC Naturally Aspirated |
| 2008 | Volkswagen | Beetle | Hot Wheels Hatchback 2-Door | 2.0L 1984CC 121Cu. In. l4 GAS DOHC Naturally Aspirated |
| 2008 | Volkswagen | Beetle | Hot Wheels Hatchback 2-Door | 2.5L 2480CC 151Cu. In. l5 GAS DOHC Naturally Aspirated |
| 2008 | Volkswagen | Beetle | S Convertible 2-Door | 2.5L 2480CC 151Cu. In. l5 GAS DOHC Naturally Aspirated |
| 2008 | Volkswagen | Beetle | S Hatchback 2-Door | 2.5L 2480CC 151Cu. In. l5 GAS DOHC Naturally Aspirated |
| 2008 | Volkswagen | Beetle | SE Convertible 2-Door | 2.5L 2480CC 151Cu. In. l5 GAS DOHC Naturally Aspirated |
| 2008 | Volkswagen | Beetle | SE Hatchback 2-Door | 2.5L 2480CC 151Cu. In. l5 GAS DOHC Naturally Aspirated |
| 2008 | Volkswagen | Beetle | Sport GLX Hatchback 2-Door | 2.5L 2480CC 151Cu. In. l5 GAS DOHC Naturally Aspirated |
| 2008 | Volkswagen | Beetle | Sport Hatchback 2-Door | 2.5L 2480CC 151Cu. In. l5 GAS DOHC Naturally Aspirated |
| 2008 | Volkswagen | GTI | Base Hatchback 2-Door | 2.0L 1984CC 121Cu. In. l4 GAS DOHC Turbocharged |
| 2008 | Volkswagen | GTI | Base Hatchback 4-Door | 2.0L 1984CC 121Cu. In. l4 GAS DOHC Turbocharged |
| 2008 | Volkswagen | Jetta | 2.0T Sedan 4-Door | 2.0L 1984CC 121Cu. In. l4 GAS DOHC Turbocharged |
| 2008 | Volkswagen | Jetta | 2.5 Sedan 4-Door | 2.5L 2480CC 151Cu. In. l5 GAS DOHC Naturally Aspirated |
| 2008 | Volkswagen | Jetta | 2.5 Wagon 4-Door | 2.5L 2480CC 151Cu. In. l5 GAS DOHC Naturally Aspirated |
| 2008 | Volkswagen | Jetta | Europa Sedan 4-Door | 2.0L 1984CC 121Cu. In. l4 GAS SOHC Naturally Aspirated |
| 2008 | Volkswagen | Jetta | GLI Sedan 4-Door | 2.0L 1984CC 121Cu. In. l4 GAS DOHC Turbocharged |
| 2008 | Volkswagen | Jetta | S Sedan 4-Door | 2.5L 2480CC 151Cu. In. l5 GAS DOHC Naturally Aspirated |
| 2008 | Volkswagen | Jetta | SE Sedan 4-Door | 2.5L 2480CC 151Cu. In. l5 GAS DOHC Naturally Aspirated |
| 2008 | Volkswagen | Jetta | SEL Sedan 4-Door | 2.5L 2480CC 151Cu. In. l5 GAS DOHC Naturally Aspirated |
| 2008 | Volkswagen | Jetta | TDI Sedan 4-Door | 1.9L 1896CC 116Cu. In. l4 DIESEL DOHC Turbocharged |
| 2008 | Volkswagen | Jetta | Trendline Sedan 4-Door | 2.0L 1984CC 121Cu. In. l4 GAS SOHC Naturally Aspirated |
| 2008 | Volkswagen | Jetta | Wolfsburg Edition Sedan 4-Door | 2.0L 1984CC 121Cu. In. l4 GAS DOHC Turbocharged |
| 2007 | Volkswagen | Beetle | 2.5 Convertible 2-Door | 2.5L 2480CC 151Cu. In. l5 GAS DOHC Naturally Aspirated |
| 2007 | Volkswagen | Beetle | 2.5 Hatchback 2-Door | 2.5L 2480CC 151Cu. In. l5 GAS DOHC Naturally Aspirated |
| 2007 | Volkswagen | Beetle | Cabrio Convertible 2-Door | 2.0L 1984CC 121Cu. In. l4 GAS DOHC Naturally Aspirated |
| 2007 | Volkswagen | Beetle | GLS Hatchback 2-Door | 2.0L 1984CC 121Cu. In. l4 GAS DOHC Naturally Aspirated |
| 2007 | Volkswagen | Beetle | Sport GLX Hatchback 2-Door | 2.0L 1984CC 121Cu. In. l4 GAS DOHC Naturally Aspirated |
| 2007 | Volkswagen | Beetle | Sport Hatchback 2-Door | 2.0L 1984CC 121Cu. In. l4 GAS DOHC Naturally Aspirated |
| 2007 | Volkswagen | Golf | Europa Hatchback 4-Door | 2.0L 1984CC 121Cu. In. l4 GAS SOHC Naturally Aspirated |
| 2007 | Volkswagen | GTI | Base Hatchback 2-Door | 2.0L 1984CC 121Cu. In. l4 GAS DOHC Turbocharged |
| 2007 | Volkswagen | GTI | Base Hatchback 4-Door | 2.0L 1984CC 121Cu. In. l4 GAS DOHC Turbocharged |
| 2007 | Volkswagen | GTI | Fahrenheit Hatchback 2-Door | 2.0L 1984CC 121Cu. In. l4 GAS DOHC Turbocharged |
| 2007 | Volkswagen | GTI | Fahrenheit Hatchback 4-Door | 2.0L 1984CC 121Cu. In. l4 GAS DOHC Turbocharged |
| 2007 | Volkswagen | Jetta | 2.0T Sedan 4-Door | 2.0L 1984CC 121Cu. In. l4 GAS DOHC Turbocharged |
| 2007 | Volkswagen | Jetta | 2.5 Sedan 4-Door | 2.5L 2480CC 151Cu. In. l5 GAS DOHC Naturally Aspirated |
| 2007 | Volkswagen | Jetta | Europa Sedan 4-Door | 2.0L 1984CC 121Cu. In. l4 GAS SOHC Naturally Aspirated |
| 2007 | Volkswagen | Jetta | GLI Sedan 4-Door | 2.0L 1984CC 121Cu. In. l4 GAS DOHC Turbocharged |
| 2007 | Volkswagen | Jetta | TDI Sedan 4-Door | 1.9L 1896CC 116Cu. In. l4 DIESEL DOHC Turbocharged |
| 2007 | Volkswagen | Jetta | Trendline Sedan 4-Door | 2.0L 1984CC 121Cu. In. l4 GAS SOHC Naturally Aspirated |
| 2007 | Volkswagen | Jetta | Wolfsburg Edition Sedan 4-Door | 2.5L 2480CC 151Cu. In. l5 GAS DOHC Naturally Aspirated |
| 2006 | Volkswagen | Beetle | 2.5 Convertible 2-Door | 2.5L 2480CC 151Cu. In. l5 GAS DOHC Naturally Aspirated |
| 2006 | Volkswagen | Beetle | 2.5 Hatchback 2-Door | 2.5L 2480CC 151Cu. In. l5 GAS DOHC Naturally Aspirated |
| 2006 | Volkswagen | Beetle | Cabrio Convertible 2-Door | 2.0L 1984CC 121Cu. In. l4 GAS DOHC Naturally Aspirated |
| 2006 | Volkswagen | Beetle | GLS Hatchback 2-Door | 2.0L 1984CC 121Cu. In. l4 GAS SOHC Naturally Aspirated |
| 2006 | Volkswagen | Beetle | Sport GLX Hatchback 2-Door | 2.0L 1984CC 121Cu. In. l4 GAS DOHC Naturally Aspirated |
| 2006 | Volkswagen | Beetle | Sport Hatchback 2-Door | 2.0L 1984CC 121Cu. In. l4 GAS DOHC Naturally Aspirated |
| 2006 | Volkswagen | Beetle | TDI Hatchback 2-Door | 1.9L 1896CC 116Cu. In. l4 DIESEL SOHC Turbocharged |
| 2006 | Volkswagen | Golf | Europa Hatchback 4-Door | 2.0L 1984CC 121Cu. In. l4 GAS SOHC Naturally Aspirated |
| 2006 | Volkswagen | Golf | GL Hatchback 4-Door | 2.0L 1984CC 121Cu. In. l4 GAS SOHC Naturally Aspirated |
| 2006 | Volkswagen | Golf | GLS Hatchback 4-Door | 2.0L 1984CC 121Cu. In. l4 GAS SOHC Naturally Aspirated |
| 2006 | Volkswagen | Golf | GLS TDI Hatchback 4-Door | 1.9L 1896CC 116Cu. In. l4 DIESEL SOHC Turbocharged |
| 2006 | Volkswagen | Golf | GTI 1.8T Hatchback 2-Door | 1.8L 1781CC l4 GAS DOHC Turbocharged |
| 2006 | Volkswagen | GTI | Base Hatchback 2-Door | 2.0L 1984CC 121Cu. In. l4 GAS DOHC Turbocharged |
| 2006 | Volkswagen | Jetta | 2.0T Sedan 4-Door | 2.0L 1984CC 121Cu. In. l4 GAS DOHC Turbocharged |
| 2006 | Volkswagen | Jetta | 2.5 Sedan 4-Door | 2.5L 2480CC 151Cu. In. l5 GAS DOHC Naturally Aspirated |
| 2006 | Volkswagen | Jetta | 475 Aniversario Sedan 4-Door | 2.0L 1984CC 121Cu. In. l4 GAS SOHC Naturally Aspirated |
| 2006 | Volkswagen | Jetta | Europa Sedan 4-Door | 2.0L 1984CC 121Cu. In. l4 GAS SOHC Naturally Aspirated |
| 2006 | Volkswagen | Jetta | GLI Sedan 4-Door | 2.0L 1984CC 121Cu. In. l4 GAS DOHC Turbocharged |
| 2006 | Volkswagen | Jetta | Soccer 1 Sedan 4-Door | 2.0L 1984CC 121Cu. In. l4 GAS SOHC Naturally Aspirated |
| 2006 | Volkswagen | Jetta | Soccer 2 Sedan 4-Door | 2.0L 1984CC 121Cu. In. l4 GAS SOHC Naturally Aspirated |
| 2006 | Volkswagen | Jetta | TDI Sedan 4-Door | 1.9L 1896CC 116Cu. In. l4 DIESEL SOHC Turbocharged |
| 2006 | Volkswagen | Jetta | Trendline Sedan 4-Door | 2.0L 1984CC 121Cu. In. l4 GAS SOHC Naturally Aspirated |
| 2006 | Volkswagen | Jetta | Value Edition Sedan 4-Door | 2.5L 2480CC 151Cu. In. l5 GAS DOHC Naturally Aspirated |
| 2006 | Volkswagen | Jetta | Winter 1 Sedan 4-Door | 2.0L 1984CC 121Cu. In. l4 GAS SOHC Naturally Aspirated |
| 2006 | Volkswagen | Jetta | Winter 2 Sedan 4-Door | 2.0L 1984CC 121Cu. In. l4 GAS SOHC Naturally Aspirated |
| 2005 | Volkswagen | Beetle | Cabrio Convertible 2-Door | 2.0L 1984CC 121Cu. In. l4 GAS DOHC Naturally Aspirated |
| 2005 | Volkswagen | Beetle | GL Convertible 2-Door | 2.0L 1984CC 121Cu. In. l4 GAS SOHC Naturally Aspirated |
| 2005 | Volkswagen | Beetle | GL Hatchback 2-Door | 2.0L 1984CC 121Cu. In. l4 GAS SOHC Naturally Aspirated |
| 2005 | Volkswagen | Beetle | GLS Convertible 2-Door | 1.8L 1781CC l4 GAS DOHC Turbocharged |
| 2005 | Volkswagen | Beetle | GLS Convertible 2-Door | 2.0L 1984CC 121Cu. In. l4 GAS SOHC Naturally Aspirated |
| 2005 | Volkswagen | Beetle | GLS Hatchback 2-Door | 1.8L 1781CC l4 GAS DOHC Turbocharged |
| 2005 | Volkswagen | Beetle | GLS Hatchback 2-Door | 2.0L 1984CC 121Cu. In. l4 GAS DOHC Naturally Aspirated |
| 2005 | Volkswagen | Beetle | GLS Hatchback 2-Door | 2.0L 1984CC 121Cu. In. l4 GAS SOHC Naturally Aspirated |
| 2005 | Volkswagen | Beetle | GLS Sport Turbo Hatchback 2-Door | 1.8L 1781CC l4 GAS DOHC Turbocharged |
| 2005 | Volkswagen | Beetle | GLS TDI Hatchback 2-Door | 1.9L 1896CC 116Cu. In. l4 DIESEL SOHC Turbocharged |
| 2005 | Volkswagen | Beetle | GLX Sport Turbo Hatchback 2-Door | 1.8L 1781CC l4 GAS DOHC Turbocharged |
| 2005 | Volkswagen | Beetle | Turbo S Hatchback 2-Door | 1.8L 1781CC l4 GAS DOHC Turbocharged |
| 2005 | Volkswagen | Golf | Comfortline Hatchback 4-Door | 2.0L 1984CC 121Cu. In. l4 GAS SOHC Naturally Aspirated |
| 2005 | Volkswagen | Golf | Europa Hatchback 4-Door | 2.0L 1984CC 121Cu. In. l4 GAS SOHC Naturally Aspirated |
| 2005 | Volkswagen | Golf | GL Hatchback 2-Door | 2.0L 1984CC 121Cu. In. l4 GAS SOHC Naturally Aspirated |
| 2005 | Volkswagen | Golf | GL Hatchback 4-Door | 2.0L 1984CC 121Cu. In. l4 GAS SOHC Naturally Aspirated |
| 2005 | Volkswagen | Golf | GLS Hatchback 4-Door | 2.0L 1984CC 121Cu. In. l4 GAS SOHC Naturally Aspirated |
| 2005 | Volkswagen | Golf | GTI 1.8T Hatchback 2-Door | 1.8L 1781CC l4 GAS DOHC Turbocharged |
| 2005 | Volkswagen | Golf | GTI Hatchback 2-Door | 1.8L 1781CC l4 GAS DOHC Turbocharged |
| 2005 | Volkswagen | Golf | GTI VR6 Hatchback 2-Door | 2.8L 2771CC V6 GAS DOHC Naturally Aspirated |
| 2005 | Volkswagen | Golf | TDI Hatchback 4-Door | 1.9L 1896CC 116Cu. In. l4 DIESEL SOHC Turbocharged |
| 2005 | Volkswagen | Golf | Trendline Hatchback 4-Door | 2.0L 1984CC 121Cu. In. l4 GAS SOHC Naturally Aspirated |
| 2005 | Volkswagen | Jetta | 2.5 Sedan 4-Door | 2.5L 2480CC 151Cu. In. l5 GAS DOHC Naturally Aspirated |
| 2005 | Volkswagen | Jetta | Comfortline Sedan 4-Door | 2.0L 1984CC 121Cu. In. l4 GAS SOHC Naturally Aspirated |
| 2005 | Volkswagen | Jetta | Europa Sedan 4-Door | 2.0L 1984CC 121Cu. In. l4 GAS SOHC Naturally Aspirated |
| 2005 | Volkswagen | Jetta | GL Sedan 4-Door | 1.8L 1781CC l4 GAS DOHC Turbocharged |
| 2005 | Volkswagen | Jetta | GL Sedan 4-Door | 2.0L 1984CC 121Cu. In. l4 GAS SOHC Naturally Aspirated |
| 2005 | Volkswagen | Jetta | GL TDI Sedan 4-Door | 1.9L 1896CC 116Cu. In. l4 DIESEL SOHC Turbocharged |
| 2005 | Volkswagen | Jetta | GL TDI Wagon 4-Door | 1.9L 1896CC 116Cu. In. l4 DIESEL SOHC Turbocharged |
| 2005 | Volkswagen | Jetta | GL Wagon 4-Door | 1.8L 1781CC l4 GAS DOHC Turbocharged |
| 2005 | Volkswagen | Jetta | GL Wagon 4-Door | 2.0L 1984CC 121Cu. In. l4 GAS SOHC Naturally Aspirated |
| 2005 | Volkswagen | Jetta | GLI Sedan 4-Door | 1.8L 1781CC l4 GAS DOHC Turbocharged |
| 2005 | Volkswagen | Jetta | GLS Sedan 4-Door | 1.8L 1781CC l4 GAS DOHC Turbocharged |
| 2005 | Volkswagen | Jetta | GLS Sedan 4-Door | 2.0L 1984CC 121Cu. In. l4 GAS SOHC Naturally Aspirated |
| 2005 | Volkswagen | Jetta | GLS TDI Sedan 4-Door | 1.9L 1896CC 116Cu. In. l4 DIESEL SOHC Turbocharged |
| 2005 | Volkswagen | Jetta | GLS TDI Wagon 4-Door | 1.9L 1896CC 116Cu. In. l4 DIESEL SOHC Turbocharged |
| 2005 | Volkswagen | Jetta | GLS Wagon 4-Door | 1.8L 1781CC l4 GAS DOHC Turbocharged |
| 2005 | Volkswagen | Jetta | GLS Wagon 4-Door | 2.0L 1984CC 121Cu. In. l4 GAS SOHC Naturally Aspirated |
| 2005 | Volkswagen | Jetta | Limited Edition Sedan 4-Door | 2.0L 1984CC 121Cu. In. l4 GAS SOHC Naturally Aspirated |
| 2005 | Volkswagen | Jetta | Special Edition Sedan 4-Door | 2.0L 1984CC 121Cu. In. l4 GAS SOHC Naturally Aspirated |
| 2005 | Volkswagen | Jetta | Sportline Sedan 4-Door | 1.8L 1781CC l4 GAS DOHC Turbocharged |
| 2005 | Volkswagen | Jetta | Summer Edition Sedan 4-Door | 2.0L 1984CC 121Cu. In. l4 GAS SOHC Naturally Aspirated |
| 2005 | Volkswagen | Jetta | TDI Sedan 4-Door | 1.9L 1896CC 116Cu. In. l4 DIESEL SOHC Turbocharged |
| 2005 | Volkswagen | Jetta | Trendline Sedan 4-Door | 2.0L 1984CC 121Cu. In. l4 GAS SOHC Naturally Aspirated |
| 2004 | Volkswagen | Beetle | Cabrio Convertible 2-Door | 2.0L 1984CC 121Cu. In. l4 GAS DOHC Naturally Aspirated |
| 2004 | Volkswagen | Beetle | GL Convertible 2-Door | 1.9L 1896CC 116Cu. In. l4 DIESEL SOHC Turbocharged |
| 2004 | Volkswagen | Beetle | GL Convertible 2-Door | 2.0L 1984CC 121Cu. In. l4 GAS SOHC Naturally Aspirated |
| 2004 | Volkswagen | Beetle | GL Hatchback 2-Door | 1.9L 1896CC 116Cu. In. l4 DIESEL SOHC Turbocharged |
| 2004 | Volkswagen | Beetle | GL Hatchback 2-Door | 2.0L 1984CC 121Cu. In. l4 GAS SOHC Naturally Aspirated |
| 2004 | Volkswagen | Beetle | GLS Convertible 2-Door | 1.8L 1781CC l4 GAS DOHC Turbocharged |
| 2004 | Volkswagen | Beetle | GLS Convertible 2-Door | 1.9L 1896CC 116Cu. In. l4 DIESEL SOHC Turbocharged |
| 2004 | Volkswagen | Beetle | GLS Convertible 2-Door | 2.0L 1984CC 121Cu. In. l4 GAS SOHC Naturally Aspirated |
| 2004 | Volkswagen | Beetle | GLS Hatchback 2-Door | 1.8L 1781CC l4 GAS DOHC Turbocharged |
| 2004 | Volkswagen | Beetle | GLS Hatchback 2-Door | 1.9L 1896CC 116Cu. In. l4 DIESEL SOHC Turbocharged |
| 2004 | Volkswagen | Beetle | GLS Hatchback 2-Door | 2.0L 1984CC 121Cu. In. l4 GAS DOHC Naturally Aspirated |
| 2004 | Volkswagen | Beetle | GLS Hatchback 2-Door | 2.0L 1984CC 121Cu. In. l4 GAS SOHC Naturally Aspirated |
| 2004 | Volkswagen | Beetle | GLS Sport Turbo Hatchback 2-Door | 1.8L 1781CC l4 GAS DOHC Turbocharged |
| 2004 | Volkswagen | Beetle | GLX Convertible 2-Door | 1.8L 1781CC l4 GAS DOHC Turbocharged |
| 2004 | Volkswagen | Beetle | GLX Sport Turbo Hatchback 2-Door | 1.8L 1781CC l4 GAS DOHC Turbocharged |
| 2004 | Volkswagen | Beetle | Turbo S Hatchback 2-Door | 1.8L 1781CC l4 GAS DOHC Turbocharged |
| 2004 | Volkswagen | Golf | Comfortline Hatchback 4-Door | 2.0L 1984CC 121Cu. In. l4 GAS SOHC Naturally Aspirated |
| 2004 | Volkswagen | Golf | Europa Hatchback 4-Door | 2.0L 1984CC 121Cu. In. l4 GAS SOHC Naturally Aspirated |
| 2004 | Volkswagen | Golf | GL Hatchback 2-Door | 2.0L 1984CC 121Cu. In. l4 GAS SOHC Naturally Aspirated |
| 2004 | Volkswagen | Golf | GL Hatchback 4-Door | 2.0L 1984CC 121Cu. In. l4 GAS SOHC Naturally Aspirated |
| 2004 | Volkswagen | Golf | GL TDI Hatchback 4-Door | 1.9L 1896CC 116Cu. In. l4 DIESEL SOHC Turbocharged |
| 2004 | Volkswagen | Golf | GLS Hatchback 2-Door | 2.0L 1984CC 121Cu. In. l4 GAS SOHC Naturally Aspirated |
| 2004 | Volkswagen | Golf | GLS Hatchback 4-Door | 2.0L 1984CC 121Cu. In. l4 GAS SOHC Naturally Aspirated |
| 2004 | Volkswagen | Golf | GLS TDI Hatchback 4-Door | 1.9L 1896CC 116Cu. In. l4 DIESEL SOHC Turbocharged |
| 2004 | Volkswagen | Golf | GTI 1.8T Hatchback 2-Door | 1.8L 1781CC l4 GAS DOHC Turbocharged |
| 2004 | Volkswagen | Golf | GTI Hatchback 2-Door | 1.8L 1781CC l4 GAS DOHC Turbocharged |
| 2004 | Volkswagen | Golf | GTI VR6 Hatchback 2-Door | 2.8L 2771CC V6 GAS DOHC Naturally Aspirated |
| 2004 | Volkswagen | Golf | R32 Hatchback 2-Door | 3.2L 3189CC V6 GAS DOHC Naturally Aspirated |
| 2004 | Volkswagen | Golf | Trendline Hatchback 4-Door | 2.0L 1984CC 121Cu. In. l4 GAS SOHC Naturally Aspirated |
| 2004 | Volkswagen | Jetta | Comfortline Sedan 4-Door | 2.0L 1984CC 121Cu. In. l4 GAS SOHC Naturally Aspirated |
| 2004 | Volkswagen | Jetta | Europa 50 Aniversario Sedan 4-Door | 2.0L 1984CC 121Cu. In. l4 GAS SOHC Naturally Aspirated |
| 2004 | Volkswagen | Jetta | Europa Sedan 4-Door | 2.0L 1984CC 121Cu. In. l4 GAS SOHC Naturally Aspirated |
| 2004 | Volkswagen | Jetta | GL Sedan 4-Door | 1.8L 1781CC l4 GAS DOHC Turbocharged |
| 2004 | Volkswagen | Jetta | GL Sedan 4-Door | 2.0L 1984CC 121Cu. In. l4 GAS SOHC Naturally Aspirated |
| 2004 | Volkswagen | Jetta | GL Wagon 4-Door | 1.8L 1781CC l4 GAS DOHC Turbocharged |
| 2004 | Volkswagen | Jetta | GL Wagon 4-Door | 2.0L 1984CC 121Cu. In. l4 GAS SOHC Naturally Aspirated |
| 2004 | Volkswagen | Jetta | GLI 50 Aniversario Sedan 4-Door | 1.8L 1781CC l4 GAS DOHC Turbocharged |
| 2004 | Volkswagen | Jetta | GLI Sedan 4-Door | 1.8L 1781CC l4 GAS DOHC Turbocharged |
| 2004 | Volkswagen | Jetta | GLI Sedan 4-Door | 2.8L 2771CC V6 GAS DOHC Naturally Aspirated |
| 2004 | Volkswagen | Jetta | GLS Sedan 4-Door | 1.8L 1781CC l4 GAS DOHC Turbocharged |
| 2004 | Volkswagen | Jetta | GLS Sedan 4-Door | 2.0L 1984CC 121Cu. In. l4 GAS SOHC Naturally Aspirated |
| 2004 | Volkswagen | Jetta | GLS Sedan 4-Door | 2.8L 2771CC V6 GAS DOHC Naturally Aspirated |
| 2004 | Volkswagen | Jetta | GLS Wagon 4-Door | 1.8L 1781CC l4 GAS DOHC Turbocharged |
| 2004 | Volkswagen | Jetta | GLS Wagon 4-Door | 2.0L 1984CC 121Cu. In. l4 GAS SOHC Naturally Aspirated |
| 2004 | Volkswagen | Jetta | GLS Wagon 4-Door | 2.8L 2771CC V6 GAS DOHC Naturally Aspirated |
| 2004 | Volkswagen | Jetta | Sportline Sedan 4-Door | 1.8L 1781CC l4 GAS DOHC Turbocharged |
| 2004 | Volkswagen | Jetta | TDI Sedan 4-Door | 1.9L 1896CC 116Cu. In. l4 DIESEL SOHC Turbocharged |
| 2004 | Volkswagen | Jetta | TDI Wagon 4-Door | 1.9L 1896CC 116Cu. In. l4 DIESEL SOHC Turbocharged |
| 2004 | Volkswagen | Jetta | Trendline Sedan 4-Door | 2.0L 1984CC 121Cu. In. l4 GAS SOHC Naturally Aspirated |
| 2003 | Volkswagen | Beetle | Cabrio Convertible 2-Door | 2.0L 1984CC 121Cu. In. l4 GAS DOHC Naturally Aspirated |
| 2003 | Volkswagen | Beetle | GL Convertible 2-Door | 1.8L 1781CC l4 GAS DOHC Turbocharged |
| 2003 | Volkswagen | Beetle | GL Convertible 2-Door | 1.9L 1896CC 116Cu. In. l4 DIESEL SOHC Turbocharged |
| 2003 | Volkswagen | Beetle | GL Convertible 2-Door | 2.0L 1984CC 121Cu. In. l4 GAS SOHC Naturally Aspirated |
| 2003 | Volkswagen | Beetle | GL Hatchback 2-Door | 1.8L 1781CC l4 GAS DOHC Turbocharged |
| 2003 | Volkswagen | Beetle | GL Hatchback 2-Door | 1.9L 1896CC 116Cu. In. l4 DIESEL SOHC Turbocharged |
| 2003 | Volkswagen | Beetle | GL Hatchback 2-Door | 2.0L 1984CC 121Cu. In. l4 GAS SOHC Naturally Aspirated |
| 2003 | Volkswagen | Beetle | GLS Convertible 2-Door | 1.8L 1781CC l4 GAS DOHC Turbocharged |
| 2003 | Volkswagen | Beetle | GLS Convertible 2-Door | 1.9L 1896CC 116Cu. In. l4 DIESEL SOHC Turbocharged |
| 2003 | Volkswagen | Beetle | GLS Convertible 2-Door | 2.0L 1984CC 121Cu. In. l4 GAS SOHC Naturally Aspirated |
| 2003 | Volkswagen | Beetle | GLS Edicion especial Hatchback 2-Door | 2.0L 1984CC 121Cu. In. l4 GAS DOHC Naturally Aspirated |
| 2003 | Volkswagen | Beetle | GLS Hatchback 2-Door | 1.8L 1781CC l4 GAS DOHC Turbocharged |
| 2003 | Volkswagen | Beetle | GLS Hatchback 2-Door | 1.9L 1896CC 116Cu. In. l4 DIESEL SOHC Turbocharged |
| 2003 | Volkswagen | Beetle | GLS Hatchback 2-Door | 2.0L 1984CC 121Cu. In. l4 GAS DOHC Naturally Aspirated |
| 2003 | Volkswagen | Beetle | GLS Hatchback 2-Door | 2.0L 1984CC 121Cu. In. l4 GAS SOHC Naturally Aspirated |
| 2003 | Volkswagen | Beetle | GLS Sport Hatchback 2-Door | 2.0L 1984CC 121Cu. In. l4 GAS DOHC Naturally Aspirated |
| 2003 | Volkswagen | Beetle | GLS Sport Turbo Hatchback 2-Door | 1.8L 1781CC l4 GAS DOHC Turbocharged |
| 2003 | Volkswagen | Beetle | GLX Convertible 2-Door | 1.8L 1781CC l4 GAS DOHC Turbocharged |
| 2003 | Volkswagen | Beetle | GLX Hatchback 2-Door | 1.8L 1781CC l4 GAS DOHC Turbocharged |
| 2003 | Volkswagen | Beetle | GLX Sport Turbo Hatchback 2-Door | 1.8L 1781CC l4 GAS DOHC Turbocharged |
| 2003 | Volkswagen | Beetle | Turbo S Hatchback 2-Door | 1.8L 1781CC l4 GAS DOHC Turbocharged |
| 2003 | Volkswagen | Golf | Comfortline Hatchback 4-Door | 2.0L 1984CC 121Cu. In. l4 GAS SOHC Naturally Aspirated |
| 2003 | Volkswagen | Golf | Europa Hatchback 4-Door | 2.0L 1984CC 121Cu. In. l4 GAS SOHC Naturally Aspirated |
| 2003 | Volkswagen | Golf | GL Hatchback 2-Door | 1.9L 1896CC 116Cu. In. l4 DIESEL SOHC Turbocharged |
| 2003 | Volkswagen | Golf | GL Hatchback 2-Door | 2.0L 1984CC 121Cu. In. l4 GAS SOHC Naturally Aspirated |
| 2003 | Volkswagen | Golf | GL Hatchback 4-Door | 1.9L 1896CC 116Cu. In. l4 DIESEL SOHC Turbocharged |
| 2003 | Volkswagen | Golf | GL Hatchback 4-Door | 2.0L 1984CC 121Cu. In. l4 GAS SOHC Naturally Aspirated |
| 2003 | Volkswagen | Golf | GLS Hatchback 4-Door | 1.9L 1896CC 116Cu. In. l4 DIESEL SOHC Turbocharged |
| 2003 | Volkswagen | Golf | GLS Hatchback 4-Door | 2.0L 1984CC 121Cu. In. l4 GAS SOHC Naturally Aspirated |
| 2003 | Volkswagen | Golf | GTI 1.8T Hatchback 2-Door | 1.8L 1781CC l4 GAS DOHC Turbocharged |
| 2003 | Volkswagen | Golf | GTI 20th Anniversary Hatchback 2-Door | 1.8L 1781CC l4 GAS DOHC Turbocharged |
| 2003 | Volkswagen | Golf | GTI Hatchback 2-Door | 2.0L 1984CC 121Cu. In. l4 GAS SOHC Naturally Aspirated |
| 2003 | Volkswagen | Golf | GTI Turbo Hatchback 2-Door | 1.8L 1781CC l4 GAS DOHC Turbocharged |
| 2003 | Volkswagen | Golf | GTI VR6 Hatchback 2-Door | 2.8L 2771CC V6 GAS DOHC Naturally Aspirated |
| 2003 | Volkswagen | Golf | Trendline Hatchback 4-Door | 2.0L 1984CC 121Cu. In. l4 GAS SOHC Naturally Aspirated |
| 2003 | Volkswagen | Jetta | Confortline Sedan 4-Door | 2.0L 1984CC 121Cu. In. l4 GAS SOHC Naturally Aspirated |
| 2003 | Volkswagen | Jetta | Edicion Limitada Sedan 4-Door | 2.0L 1984CC 121Cu. In. l4 GAS SOHC Naturally Aspirated |
| 2003 | Volkswagen | Jetta | Europa Sedan 4-Door | 2.0L 1984CC 121Cu. In. l4 GAS SOHC Naturally Aspirated |
| 2003 | Volkswagen | Jetta | Europa Wolfsburg Sedan 4-Door | 2.0L 1984CC 121Cu. In. l4 GAS SOHC Naturally Aspirated |
| 2003 | Volkswagen | Jetta | GL Sedan 4-Door | 1.8L 1781CC l4 GAS DOHC Turbocharged |
| 2003 | Volkswagen | Jetta | GL Sedan 4-Door | 2.0L 1984CC 121Cu. In. l4 GAS SOHC Naturally Aspirated |
| 2003 | Volkswagen | Jetta | GL Wagon 4-Door | 1.8L 1781CC l4 GAS DOHC Turbocharged |
| 2003 | Volkswagen | Jetta | GL Wagon 4-Door | 2.0L 1984CC 121Cu. In. l4 GAS SOHC Naturally Aspirated |
| 2003 | Volkswagen | Jetta | GLI Sedan 4-Door | 2.8L 2771CC V6 GAS DOHC Naturally Aspirated |
| 2003 | Volkswagen | Jetta | GLS Sedan 4-Door | 1.8L 1781CC l4 GAS DOHC Turbocharged |
| 2003 | Volkswagen | Jetta | GLS Sedan 4-Door | 2.0L 1984CC 121Cu. In. l4 GAS SOHC Naturally Aspirated |
| 2003 | Volkswagen | Jetta | GLS Wagon 4-Door | 1.8L 1781CC l4 GAS DOHC Turbocharged |
| 2003 | Volkswagen | Jetta | GLS Wagon 4-Door | 2.0L 1984CC 121Cu. In. l4 GAS SOHC Naturally Aspirated |
| 2003 | Volkswagen | Jetta | GLX Sedan 4-Door | 2.8L 2771CC V6 GAS DOHC Naturally Aspirated |
| 2003 | Volkswagen | Jetta | Highline Sedan 4-Door | 2.0L 1984CC 121Cu. In. l4 GAS SOHC Naturally Aspirated |
| 2003 | Volkswagen | Jetta | Jazz Sedan 4-Door | 2.0L 1984CC 121Cu. In. l4 GAS SOHC Naturally Aspirated |
| 2003 | Volkswagen | Jetta | Sportline Sedan 4-Door | 1.8L 1781CC l4 GAS DOHC Turbocharged |
| 2003 | Volkswagen | Jetta | TDI Sedan 4-Door | 1.9L 1896CC 116Cu. In. l4 DIESEL SOHC Turbocharged |
| 2003 | Volkswagen | Jetta | TDI Wagon 4-Door | 1.9L 1896CC 116Cu. In. l4 DIESEL SOHC Turbocharged |
| 2003 | Volkswagen | Jetta | Trendline Sedan 4-Door | 2.0L 1984CC 121Cu. In. l4 GAS SOHC Naturally Aspirated |
| 2003 | Volkswagen | Jetta | Trendline Wolfsburg Sedan 4-Door | 2.0L 1984CC 121Cu. In. l4 GAS SOHC Naturally Aspirated |
| 2003 | Volkswagen | Jetta | Variant Comfortline Wagon 4-Door | 2.0L 1984CC 121Cu. In. l4 GAS SOHC Naturally Aspirated |
| 2003 | Volkswagen | Jetta | Variant Trendline Wagon 4-Door | 2.0L 1984CC 121Cu. In. l4 GAS SOHC Naturally Aspirated |
| 2003 | Volkswagen | Jetta | Wolfsburg Edition Sedan 4-Door | 1.8L 1781CC l4 GAS DOHC Turbocharged |
| 2003 | Volkswagen | Jetta | Wolfsburg Edition Wagon 4-Door | 1.8L 1781CC l4 GAS DOHC Turbocharged |
| 2003 | Volkswagen | R32 | Base Hatchback 2-Door | 3.2L 3189CC 195Cu. In. V6 GAS DOHC Naturally Aspirated |
| 2002 | Volkswagen | Cabrio | Final Edition Convertible 2-Door | 2.0L 1984CC 121Cu. In. l4 GAS SOHC Naturally Aspirated |
| 2002 | Volkswagen | Cabrio | GL Convertible 2-Door | 2.0L 1984CC 121Cu. In. l4 GAS SOHC Naturally Aspirated |
| 2002 | Volkswagen | Cabrio | GLS Convertible 2-Door | 2.0L 1984CC 121Cu. In. l4 GAS SOHC Naturally Aspirated |
| 2002 | Volkswagen | Cabrio | GLX Convertible 2-Door | 2.0L 1984CC 121Cu. In. l4 GAS SOHC Naturally Aspirated |
| 2002 | Volkswagen | Golf | Base Hatchback 4-Door | 2.0L 1984CC 121Cu. In. l4 GAS SOHC Naturally Aspirated |
| 2002 | Volkswagen | Golf | Confort Hatchback 4-Door | 2.0L 1984CC 121Cu. In. l4 GAS SOHC Naturally Aspirated |
| 2002 | Volkswagen | Golf | GL Hatchback 2-Door | 1.9L 1896CC 116Cu. In. l4 DIESEL SOHC Turbocharged |
| 2002 | Volkswagen | Golf | GL Hatchback 2-Door | 2.0L 1984CC 121Cu. In. l4 GAS SOHC Naturally Aspirated |
| 2002 | Volkswagen | Golf | GL Hatchback 4-Door | 1.9L 1896CC 116Cu. In. l4 DIESEL SOHC Turbocharged |
| 2002 | Volkswagen | Golf | GL Hatchback 4-Door | 2.0L 1984CC 121Cu. In. l4 GAS SOHC Naturally Aspirated |
| 2002 | Volkswagen | Golf | GLS Hatchback 4-Door | 1.9L 1896CC 116Cu. In. l4 DIESEL SOHC Turbocharged |
| 2002 | Volkswagen | Golf | GLS Hatchback 4-Door | 2.0L 1984CC 121Cu. In. l4 GAS SOHC Naturally Aspirated |
| 2002 | Volkswagen | Golf | GTI 1.8T Hatchback 2-Door | 1.8L 1781CC l4 GAS DOHC Turbocharged |
| 2002 | Volkswagen | Golf | GTI 337 Hatchback 2-Door | 1.8L 1781CC l4 GAS DOHC Turbocharged |
| 2002 | Volkswagen | Golf | GTI Hatchback 2-Door | 2.0L 1984CC 121Cu. In. l4 GAS SOHC Naturally Aspirated |
| 2002 | Volkswagen | Golf | GTI Turbo Hatchback 2-Door | 1.8L 1781CC l4 GAS DOHC Turbocharged |
| 2002 | Volkswagen | Golf | GTI VR6 Hatchback 2-Door | 2.8L 2771CC V6 GAS DOHC Naturally Aspirated |
| 2002 | Volkswagen | Golf | GTI VR6 Hatchback 2-Door | 2.8L 2771CC V6 GAS SOHC Naturally Aspirated |
| 2002 | Volkswagen | Golf | Lujo Hatchback 4-Door | 2.0L 1984CC 121Cu. In. l4 GAS SOHC Naturally Aspirated |
| 2002 | Volkswagen | Golf | Verano Hatchback 4-Door | 2.0L 1984CC 121Cu. In. l4 GAS SOHC Naturally Aspirated |
| 2002 | Volkswagen | Jetta | Confortline Sedan 4-Door | 2.0L 1984CC 121Cu. In. l4 GAS SOHC Naturally Aspirated |
| 2002 | Volkswagen | Jetta | Europa Sedan 4-Door | 2.0L 1984CC 121Cu. In. l4 GAS SOHC Naturally Aspirated |
| 2002 | Volkswagen | Jetta | GL Confort Sedan 4-Door | 2.0L 1984CC 121Cu. In. l4 GAS SOHC Naturally Aspirated |
| 2002 | Volkswagen | Jetta | GL Sedan 4-Door | 2.0L 1984CC 121Cu. In. l4 GAS SOHC Naturally Aspirated |
| 2002 | Volkswagen | Jetta | GL Wagon 4-Door | 2.0L 1984CC 121Cu. In. l4 GAS SOHC Naturally Aspirated |
| 2002 | Volkswagen | Jetta | GLI Sedan 4-Door | 2.8L 2771CC V6 GAS DOHC Naturally Aspirated |
| 2002 | Volkswagen | Jetta | GLS Sedan 4-Door | 1.8L 1781CC l4 GAS DOHC Turbocharged |
| 2002 | Volkswagen | Jetta | GLS Sedan 4-Door | 2.0L 1984CC 121Cu. In. l4 GAS SOHC Naturally Aspirated |
| 2002 | Volkswagen | Jetta | GLS Sedan 4-Door | 2.8L 2771CC V6 GAS DOHC Naturally Aspirated |
| 2002 | Volkswagen | Jetta | GLS Sedan 4-Door | 2.8L 2771CC V6 GAS SOHC Naturally Aspirated |
| 2002 | Volkswagen | Jetta | GLS Wagon 4-Door | 1.8L 1781CC l4 GAS DOHC Turbocharged |
| 2002 | Volkswagen | Jetta | GLS Wagon 4-Door | 2.0L 1984CC 121Cu. In. l4 GAS SOHC Naturally Aspirated |
| 2002 | Volkswagen | Jetta | GLS Wagon 4-Door | 2.8L 2771CC V6 GAS DOHC Naturally Aspirated |
| 2002 | Volkswagen | Jetta | GLS Wagon 4-Door | 2.8L 2771CC V6 GAS SOHC Naturally Aspirated |
| 2002 | Volkswagen | Jetta | GLX Sedan 4-Door | 2.8L 2771CC V6 GAS DOHC Naturally Aspirated |
| 2002 | Volkswagen | Jetta | GLX Sedan 4-Door | 2.8L 2771CC V6 GAS SOHC Naturally Aspirated |
| 2002 | Volkswagen | Jetta | GLX VR6 Sedan 4-Door | 2.8L 2771CC V6 GAS SOHC Naturally Aspirated |
| 2002 | Volkswagen | Jetta | GLX Wagon 4-Door | 2.8L 2771CC V6 GAS DOHC Naturally Aspirated |
| 2002 | Volkswagen | Jetta | GLX Wagon 4-Door | 2.8L 2771CC V6 GAS SOHC Naturally Aspirated |
| 2002 | Volkswagen | Jetta | Highline Sedan 4-Door | 2.8L 2771CC V6 GAS SOHC Naturally Aspirated |
| 2002 | Volkswagen | Jetta | Sportline Sedan 4-Door | 1.8L 1781CC l4 GAS DOHC Turbocharged |
| 2002 | Volkswagen | Jetta | TDI Sedan 4-Door | 1.9L 1896CC 116Cu. In. l4 DIESEL SOHC Turbocharged |
| 2002 | Volkswagen | Jetta | TDI Wagon 4-Door | 1.9L 1896CC 116Cu. In. l4 DIESEL SOHC Turbocharged |
| 2002 | Volkswagen | Jetta | Trendline Sedan 4-Door | 2.0L 1984CC 121Cu. In. l4 GAS SOHC Naturally Aspirated |
| 2002 | Volkswagen | Jetta | Variant Comfortline Wagon 4-Door | 2.0L 1984CC 121Cu. In. l4 GAS SOHC Naturally Aspirated |
| 2002 | Volkswagen | Jetta | Variant Trendline Wagon 4-Door | 2.0L 1984CC 121Cu. In. l4 GAS SOHC Naturally Aspirated |
| 2002 | Volkswagen | Passat | 1.8T Sedan 4-Door | 1.8L 1781CC l4 GAS DOHC Turbocharged |
| 2002 | Volkswagen | Passat | GLS 4 Motion Sedan 4-Door | 2.8L 2771CC V6 GAS DOHC Naturally Aspirated |
| 2002 | Volkswagen | Passat | GLS 4 Motion Wagon 4-Door | 2.8L 2771CC V6 GAS DOHC Naturally Aspirated |
| 2002 | Volkswagen | Passat | GLS Sedan 4-Door | 1.8L 1781CC l4 GAS DOHC Turbocharged |
| 2002 | Volkswagen | Passat | GLS Sedan 4-Door | 2.8L 2771CC V6 GAS DOHC Naturally Aspirated |
| 2002 | Volkswagen | Passat | GLS Wagon 4-Door | 1.8L 1781CC l4 GAS DOHC Turbocharged |
| 2002 | Volkswagen | Passat | GLS Wagon 4-Door | 2.8L 2771CC V6 GAS DOHC Naturally Aspirated |
| 2002 | Volkswagen | Passat | GLX 4 Motion Sedan 4-Door | 2.8L 2771CC V6 GAS DOHC Naturally Aspirated |
| 2002 | Volkswagen | Passat | GLX 4 Motion Wagon 4-Door | 2.8L 2771CC V6 GAS DOHC Naturally Aspirated |
| 2002 | Volkswagen | Passat | GLX Sedan 4-Door | 2.8L 2771CC V6 GAS DOHC Naturally Aspirated |
| 2002 | Volkswagen | Passat | GLX Wagon 4-Door | 2.8L 2771CC V6 GAS DOHC Naturally Aspirated |
| 2002 | Volkswagen | Passat | V6 4Motion Sedan 4-Door | 2.8L 2771CC V6 GAS DOHC Naturally Aspirated |
| 2002 | Volkswagen | Passat | V6 Sedan 4-Door | 2.8L 2771CC V6 GAS DOHC Naturally Aspirated |
| 2001 | Volkswagen | Cabrio | GL Convertible 2-Door | 2.0L 1984CC 121Cu. In. l4 GAS SOHC Naturally Aspirated |
| 2001 | Volkswagen | Cabrio | GLS Convertible 2-Door | 2.0L 1984CC 121Cu. In. l4 GAS SOHC Naturally Aspirated |
| 2001 | Volkswagen | Cabrio | GLX Convertible 2-Door | 2.0L 1984CC 121Cu. In. l4 GAS SOHC Naturally Aspirated |
| 2001 | Volkswagen | Golf | Base Hatchback 4-Door | 2.0L 1984CC 121Cu. In. l4 GAS SOHC Naturally Aspirated |
| 2001 | Volkswagen | Golf | Confort Hatchback 4-Door | 2.0L 1984CC 121Cu. In. l4 GAS SOHC Naturally Aspirated |
| 2001 | Volkswagen | Golf | GL Hatchback 2-Door | 1.9L 1896CC 116Cu. In. l4 DIESEL SOHC Turbocharged |
| 2001 | Volkswagen | Golf | GL Hatchback 2-Door | 2.0L 1984CC 121Cu. In. l4 GAS SOHC Naturally Aspirated |
| 2001 | Volkswagen | Golf | GLS Hatchback 4-Door | 1.8L 1781CC l4 GAS DOHC Turbocharged |
| 2001 | Volkswagen | Golf | GLS Hatchback 4-Door | 1.9L 1896CC 116Cu. In. l4 DIESEL SOHC Turbocharged |
| 2001 | Volkswagen | Golf | GLS Hatchback 4-Door | 2.0L 1984CC 121Cu. In. l4 GAS SOHC Naturally Aspirated |
| 2001 | Volkswagen | Golf | GTI GLS Hatchback 2-Door | 1.8L 1781CC l4 GAS DOHC Turbocharged |
| 2001 | Volkswagen | Golf | GTI GLX Hatchback 2-Door | 2.8L 2771CC V6 GAS SOHC Naturally Aspirated |
| 2001 | Volkswagen | Golf | GTI Hatchback 2-Door | 2.0L 1984CC 121Cu. In. l4 GAS SOHC Naturally Aspirated |
| 2001 | Volkswagen | Golf | GTI Turbo Hatchback 2-Door | 1.8L 1781CC l4 GAS DOHC Turbocharged |
| 2001 | Volkswagen | Golf | Lujo Hatchback 4-Door | 2.0L 1984CC 121Cu. In. l4 GAS SOHC Naturally Aspirated |
| 2001 | Volkswagen | Golf | Verano Hatchback 4-Door | 2.0L 1984CC 121Cu. In. l4 GAS SOHC Naturally Aspirated |
| 2001 | Volkswagen | Jetta | GL Confort Sedan 4-Door | 2.0L 1984CC 121Cu. In. l4 GAS SOHC Naturally Aspirated |
| 2001 | Volkswagen | Jetta | GL Sedan 4-Door | 2.0L 1984CC 121Cu. In. l4 GAS SOHC Naturally Aspirated |
| 2001 | Volkswagen | Jetta | GL Variant Wagon 4-Door | 2.0L 1984CC 121Cu. In. l4 GAS SOHC Naturally Aspirated |
| 2001 | Volkswagen | Jetta | GLS Sedan 4-Door | 1.8L 1781CC l4 GAS DOHC Turbocharged |
| 2001 | Volkswagen | Jetta | GLS Sedan 4-Door | 2.0L 1984CC 121Cu. In. l4 GAS SOHC Naturally Aspirated |
| 2001 | Volkswagen | Jetta | GLS Sedan 4-Door | 2.8L 2771CC V6 GAS SOHC Naturally Aspirated |
| 2001 | Volkswagen | Jetta | GLS Turbo Sedan 4-Door | 1.8L 1781CC l4 GAS DOHC Turbocharged |
| 2001 | Volkswagen | Jetta | GLS Variant Wagon 4-Door | 2.0L 1984CC 121Cu. In. l4 GAS SOHC Naturally Aspirated |
| 2001 | Volkswagen | Jetta | GLS Wagon 4-Door | 1.8L 1781CC l4 GAS DOHC Turbocharged |
| 2001 | Volkswagen | Jetta | GLS Wagon 4-Door | 2.0L 1984CC 121Cu. In. l4 GAS SOHC Naturally Aspirated |
| 2001 | Volkswagen | Jetta | GLS Wagon 4-Door | 2.8L 2771CC V6 GAS SOHC Naturally Aspirated |
| 2001 | Volkswagen | Jetta | GLS Wolfsburg Sedan 4-Door | 2.0L 1984CC 121Cu. In. l4 GAS SOHC Naturally Aspirated |
| 2001 | Volkswagen | Jetta | GLX Sedan 4-Door | 2.8L 2771CC V6 GAS SOHC Naturally Aspirated |
| 2001 | Volkswagen | Jetta | GLX VR6 Sedan 4-Door | 2.8L 2771CC V6 GAS SOHC Naturally Aspirated |
| 2001 | Volkswagen | Jetta | GLX Wagon 4-Door | 2.8L 2771CC V6 GAS SOHC Naturally Aspirated |
| 2001 | Volkswagen | Jetta | TDI Sedan 4-Door | 1.9L 1896CC 116Cu. In. l4 DIESEL SOHC Turbocharged |
| 2001 | Volkswagen | Jetta | Wolfsburg Edition Sedan 4-Door | 1.8L 1781CC l4 GAS DOHC Turbocharged |
| 2001 | Volkswagen | Passat | 1.8T Sedan 4-Door | 1.8L 1781CC l4 GAS DOHC Turbocharged |
| 2001 | Volkswagen | Passat | GLS 4 Motion Sedan 4-Door | 2.8L 2771CC V6 GAS DOHC Naturally Aspirated |
| 2001 | Volkswagen | Passat | GLS 4 Motion Wagon 4-Door | 2.8L 2771CC V6 GAS DOHC Naturally Aspirated |
| 2001 | Volkswagen | Passat | GLS Sedan 4-Door | 1.8L 1781CC l4 GAS DOHC Turbocharged |
| 2001 | Volkswagen | Passat | GLS Sedan 4-Door | 2.8L 2771CC V6 GAS DOHC Naturally Aspirated |
| 2001 | Volkswagen | Passat | GLS Wagon 4-Door | 1.8L 1781CC l4 GAS DOHC Turbocharged |
| 2001 | Volkswagen | Passat | GLS Wagon 4-Door | 2.8L 2771CC V6 GAS DOHC Naturally Aspirated |
| 2001 | Volkswagen | Passat | GLX 4 Motion Sedan 4-Door | 2.8L 2771CC V6 GAS DOHC Naturally Aspirated |
| 2001 | Volkswagen | Passat | GLX 4 Motion Wagon 4-Door | 2.8L 2771CC V6 GAS DOHC Naturally Aspirated |
| 2001 | Volkswagen | Passat | GLX Sedan 4-Door | 2.8L 2771CC V6 GAS DOHC Naturally Aspirated |
| 2001 | Volkswagen | Passat | GLX Wagon 4-Door | 2.8L 2771CC V6 GAS DOHC Naturally Aspirated |
| 2001 | Volkswagen | Passat | V6 Sedan 4-Door | 2.8L 2771CC V6 GAS DOHC Naturally Aspirated |
| 2000 | Volkswagen | Cabrio | GL Convertible 2-Door | 2.0L 1984CC 121Cu. In. l4 GAS SOHC Naturally Aspirated |
| 2000 | Volkswagen | Cabrio | GLS Convertible 2-Door | 2.0L 1984CC 121Cu. In. l4 GAS SOHC Naturally Aspirated |
| 2000 | Volkswagen | Golf | Base Hatchback 4-Door | 2.0L 1984CC 121Cu. In. l4 GAS SOHC Naturally Aspirated |
| 2000 | Volkswagen | Golf | Confort Hatchback 2-Door | 2.0L 1984CC 121Cu. In. l4 GAS SOHC Naturally Aspirated |
| 2000 | Volkswagen | Golf | GL Hatchback 2-Door | 1.9L 1896CC 116Cu. In. l4 DIESEL SOHC Turbocharged |
| 2000 | Volkswagen | Golf | GL Hatchback 2-Door | 2.0L 1984CC 121Cu. In. l4 GAS SOHC Naturally Aspirated |
| 2000 | Volkswagen | Golf | GLS Hatchback 4-Door | 1.8L 1781CC l4 GAS DOHC Turbocharged |
| 2000 | Volkswagen | Golf | GLS Hatchback 4-Door | 1.9L 1896CC 116Cu. In. l4 DIESEL SOHC Turbocharged |
| 2000 | Volkswagen | Golf | GLS Hatchback 4-Door | 2.0L 1984CC 121Cu. In. l4 GAS SOHC Naturally Aspirated |
| 2000 | Volkswagen | Golf | GTI GLS Hatchback 2-Door | 1.8L 1781CC l4 GAS DOHC Turbocharged |
| 2000 | Volkswagen | Golf | GTI GLS Hatchback 2-Door | 2.0L 1984CC 121Cu. In. l4 GAS SOHC Naturally Aspirated |
| 2000 | Volkswagen | Golf | GTI GLX Hatchback 2-Door | 2.8L 2771CC V6 GAS SOHC Naturally Aspirated |
| 2000 | Volkswagen | Golf | GTI Hatchback 2-Door | 2.0L 1984CC 121Cu. In. l4 GAS SOHC Naturally Aspirated |
| 2000 | Volkswagen | Golf | Lujo Hatchback 2-Door | 2.0L 1984CC 121Cu. In. l4 GAS SOHC Naturally Aspirated |
| 2000 | Volkswagen | Golf | Verano Hatchback 2-Door | 2.0L 1984CC 121Cu. In. l4 GAS SOHC Naturally Aspirated |
| 2000 | Volkswagen | Jetta | GL Confort Sedan 4-Door | 2.0L 1984CC 121Cu. In. l4 GAS SOHC Naturally Aspirated |
| 2000 | Volkswagen | Jetta | GL Sedan 4-Door | 2.0L 1984CC 121Cu. In. l4 GAS SOHC Naturally Aspirated |
| 2000 | Volkswagen | Jetta | GLS Sedan 4-Door | 1.8L 1781CC l4 GAS DOHC Turbocharged |
| 2000 | Volkswagen | Jetta | GLS Sedan 4-Door | 2.0L 1984CC 121Cu. In. l4 GAS SOHC Naturally Aspirated |
| 2000 | Volkswagen | Jetta | GLS Sedan 4-Door | 2.8L 2771CC V6 GAS SOHC Naturally Aspirated |
| 2000 | Volkswagen | Jetta | GLS Turbo Sedan 4-Door | 1.8L 1781CC l4 GAS DOHC Turbocharged |
| 2000 | Volkswagen | Jetta | GLS VR6 Sedan 4-Door | 2.8L 2771CC V6 GAS SOHC Naturally Aspirated |
| 2000 | Volkswagen | Jetta | GLX Sedan 4-Door | 2.8L 2771CC V6 GAS SOHC Naturally Aspirated |
| 2000 | Volkswagen | Jetta | GLX VR6 Sedan 4-Door | 2.8L 2771CC V6 GAS SOHC Naturally Aspirated |
| 2000 | Volkswagen | Jetta | TDI Sedan 4-Door | 1.9L 1896CC 116Cu. In. l4 DIESEL SOHC Turbocharged |
| 2000 | Volkswagen | Passat | 1.8T Sedan 4-Door | 1.8L 1781CC l4 GAS DOHC Turbocharged |
| 2000 | Volkswagen | Passat | 4 Motion Sedan 4-Door | 2.8L 2771CC V6 GAS DOHC Naturally Aspirated |
| 2000 | Volkswagen | Passat | GLS Sedan 4-Door | 1.8L 1781CC l4 GAS DOHC Turbocharged |
| 2000 | Volkswagen | Passat | GLS Sedan 4-Door | 2.8L 2771CC V6 GAS DOHC Naturally Aspirated |
| 2000 | Volkswagen | Passat | GLS Wagon 4-Door | 1.8L 1781CC l4 GAS DOHC Turbocharged |
| 2000 | Volkswagen | Passat | GLS Wagon 4-Door | 2.8L 2771CC V6 GAS DOHC Naturally Aspirated |
| 2000 | Volkswagen | Passat | GLX Sedan 4-Door | 2.8L 2771CC 170Cu. In. V6 GAS DOHC Naturally Aspirated |
| 2000 | Volkswagen | Passat | GLX Sedan 4-Door | 2.8L 2771CC V6 GAS DOHC Naturally Aspirated |
| 2000 | Volkswagen | Passat | GLX Wagon 4-Door | 2.8L 2771CC 170Cu. In. V6 GAS DOHC Naturally Aspirated |
| 2000 | Volkswagen | Passat | GLX Wagon 4-Door | 2.8L 2771CC V6 GAS DOHC Naturally Aspirated |
| 2000 | Volkswagen | Passat | V6 Sedan 4-Door | 2.8L 2771CC V6 GAS DOHC Naturally Aspirated |
| 1999 | Volkswagen | Cabrio | Base Convertible 2-Door | 2.0L 1984CC 121Cu. In. l4 GAS SOHC Naturally Aspirated |
| 1999 | Volkswagen | Cabrio | GL Convertible 2-Door | 2.0L 1984CC 121Cu. In. l4 GAS SOHC Naturally Aspirated |
| 1999 | Volkswagen | Cabrio | GLS Convertible 2-Door | 2.0L 1984CC 121Cu. In. l4 GAS SOHC Naturally Aspirated |
| 1999 | Volkswagen | Golf | GL Hatchback 4-Door | 1.9L 1896CC 116Cu. In. l4 DIESEL SOHC Turbocharged |
| 1999 | Volkswagen | Golf | GL Hatchback 4-Door | 2.0L 1984CC 121Cu. In. l4 GAS SOHC Naturally Aspirated |
| 1999 | Volkswagen | Golf | GLS Hatchback 4-Door | 2.0L 1984CC 121Cu. In. l4 GAS SOHC Naturally Aspirated |
| 1999 | Volkswagen | Golf | GTI Hatchback 2-Door | 2.0L 1984CC 121Cu. In. l4 GAS SOHC Naturally Aspirated |
| 1999 | Volkswagen | Golf | GTI Hatchback 2-Door | 2.8L 2771CC V6 GAS SOHC Naturally Aspirated |
| 1999 | Volkswagen | Golf | GTI VR6 Hatchback 2-Door | 2.8L 2771CC V6 GAS SOHC Naturally Aspirated |
| 1999 | Volkswagen | Golf | MI Hatchback 4-Door | 1.8L 1781CC l4 GAS SOHC Naturally Aspirated |
| 1999 | Volkswagen | Golf | TDI Hatchback 2-Door | 1.9L 1896CC 116Cu. In. l4 DIESEL SOHC Turbocharged |
| 1999 | Volkswagen | Golf | TDI Hatchback 4-Door | 1.9L 1896CC 116Cu. In. l4 DIESEL SOHC Turbocharged |
| 1999 | Volkswagen | Golf | Wolfsburg Edition Hatchback 4-Door | 2.0L 1984CC 121Cu. In. l4 GAS SOHC Naturally Aspirated |
| 1999 | Volkswagen | Jetta | Base Sedan 4-Door | 2.0L 1984CC 121Cu. In. l4 GAS SOHC Naturally Aspirated |
| 1999 | Volkswagen | Jetta | CL Sedan 4-Door | 1.8L 1781CC l4 GAS SOHC Naturally Aspirated |
| 1999 | Volkswagen | Jetta | CL Sedan 4-Door | 2.0L 1984CC 121Cu. In. l4 GAS SOHC Naturally Aspirated |
| 1999 | Volkswagen | Jetta | GL Sedan 4-Door | 2.0L 1984CC 121Cu. In. l4 GAS OHV Naturally Aspirated |
| 1999 | Volkswagen | Jetta | GL Sedan 4-Door | 2.0L 1984CC 121Cu. In. l4 GAS SOHC Naturally Aspirated |
| 1999 | Volkswagen | Jetta | GLS Confort Sedan 4-Door | 2.0L 1984CC 121Cu. In. l4 GAS SOHC Naturally Aspirated |
| 1999 | Volkswagen | Jetta | GLS Sedan 4-Door | 2.0L 1984CC 121Cu. In. l4 GAS SOHC Naturally Aspirated |
| 1999 | Volkswagen | Jetta | GLS Sedan 4-Door | 2.8L 2771CC V6 GAS SOHC Naturally Aspirated |
| 1999 | Volkswagen | Jetta | GLS VR6 Sedan 4-Door | 1.8L 1781CC l4 GAS DOHC Turbocharged |
| 1999 | Volkswagen | Jetta | GLS VR6 Sedan 4-Door | 2.8L 2771CC V6 GAS SOHC Naturally Aspirated |
| 1999 | Volkswagen | Jetta | GLX Sedan 4-Door | 2.8L 2771CC V6 GAS SOHC Naturally Aspirated |
| 1999 | Volkswagen | Jetta | GLX VR6 Sedan 4-Door | 1.8L 1781CC l4 GAS DOHC Turbocharged |
| 1999 | Volkswagen | Jetta | GLX VR6 Sedan 4-Door | 2.8L 2771CC V6 GAS SOHC Naturally Aspirated |
| 1999 | Volkswagen | Jetta | TDI Sedan 4-Door | 1.9L 1896CC 116Cu. In. l4 DIESEL SOHC Turbocharged |
| 1999 | Volkswagen | Jetta | VR6 Carat Sedan 4-Door | 1.8L 1781CC l4 GAS DOHC Turbocharged |
| 1999 | Volkswagen | Jetta | VR6 Carat Sedan 4-Door | 2.8L 2771CC V6 GAS SOHC Naturally Aspirated |
| 1999 | Volkswagen | Jetta | Wolfsburg Edition Sedan 4-Door | 2.0L 1984CC 121Cu. In. l4 GAS SOHC Naturally Aspirated |
| 1999 | Volkswagen | Passat | 1.8T Sedan 4-Door | 1.8L 1781CC l4 GAS DOHC Turbocharged |
| 1999 | Volkswagen | Passat | GLS Sedan 4-Door | 1.8L 1781CC l4 GAS DOHC Turbocharged |
| 1999 | Volkswagen | Passat | GLS Sedan 4-Door | 2.8L 2771CC V6 GAS DOHC Naturally Aspirated |
| 1999 | Volkswagen | Passat | GLS Wagon 4-Door | 1.8L 1781CC l4 GAS DOHC Turbocharged |
| 1999 | Volkswagen | Passat | GLS Wagon 4-Door | 2.8L 2771CC V6 GAS DOHC Naturally Aspirated |
| 1999 | Volkswagen | Passat | GLX Sedan 4-Door | 2.8L 2771CC V6 GAS DOHC Naturally Aspirated |
| 1999 | Volkswagen | Passat | GLX Wagon 4-Door | 2.8L 2771CC V6 GAS DOHC Naturally Aspirated |
| 1999 | Volkswagen | Passat | V6 Sedan 4-Door | 2.8L 2771CC V6 GAS DOHC Naturally Aspirated |
| 1998 | Volkswagen | Cabrio | Base Convertible 2-Door | 2.0L 1984CC 121Cu. In. l4 GAS SOHC Naturally Aspirated |
| 1998 | Volkswagen | Cabrio | GL Convertible 2-Door | 2.0L 1984CC 121Cu. In. l4 GAS SOHC Naturally Aspirated |
| 1998 | Volkswagen | Cabrio | GLS Convertible 2-Door | 2.0L 1984CC 121Cu. In. l4 GAS SOHC Naturally Aspirated |
| 1998 | Volkswagen | Golf | Atlanta Hatchback 4-Door | 1.8L 1781CC l4 GAS SOHC Naturally Aspirated |
| 1998 | Volkswagen | Golf | CL Hatchback 2-Door | 1.8L 1788CC 109Cu. In. l4 GAS Naturally Aspirated |
| 1998 | Volkswagen | Golf | GL Hatchback 4-Door | 2.0L 1984CC 121Cu. In. l4 GAS SOHC Naturally Aspirated |
| 1998 | Volkswagen | Golf | GTI Hatchback 2-Door | 2.0L 1984CC 121Cu. In. l4 GAS SOHC Naturally Aspirated |
| 1998 | Volkswagen | Golf | GTI VR6 Hatchback 2-Door | 2.8L 2771CC V6 GAS SOHC Naturally Aspirated |
| 1998 | Volkswagen | Golf | K2 Hatchback 4-Door | 1.9L 1896CC 116Cu. In. l4 DIESEL Turbocharged |
| 1998 | Volkswagen | Golf | K2 Hatchback 4-Door | 2.0L 1984CC 121Cu. In. l4 GAS SOHC Naturally Aspirated |
| 1998 | Volkswagen | Golf | MI Hatchback 4-Door | 1.8L 1781CC l4 GAS SOHC Naturally Aspirated |
| 1998 | Volkswagen | Golf | TDI Hatchback 2-Door | 1.9L 1896CC 116Cu. In. l4 DIESEL SOHC Turbocharged |
| 1998 | Volkswagen | Jetta | CL Sedan 4-Door | 1.8L 1781CC l4 GAS SOHC Naturally Aspirated |
| 1998 | Volkswagen | Jetta | Europa Sedan 4-Door | 1.8L 1781CC l4 GAS SOHC Naturally Aspirated |
| 1998 | Volkswagen | Jetta | GL Sedan 4-Door | 2.0L 1984CC 121Cu. In. l4 GAS SOHC Naturally Aspirated |
| 1998 | Volkswagen | Jetta | GLS Sedan 4-Door | 2.0L 1984CC 121Cu. In. l4 GAS SOHC Naturally Aspirated |
| 1998 | Volkswagen | Jetta | GLX Sedan 4-Door | 2.0L 1984CC 121Cu. In. l4 GAS SOHC Naturally Aspirated |
| 1998 | Volkswagen | Jetta | GLX Sedan 4-Door | 2.8L 2771CC V6 GAS SOHC Naturally Aspirated |
| 1998 | Volkswagen | Jetta | GT Sedan 4-Door | 2.0L 1984CC 121Cu. In. l4 GAS SOHC Naturally Aspirated |
| 1998 | Volkswagen | Jetta | K2 Sedan 4-Door | 2.0L 1984CC 121Cu. In. l4 GAS SOHC Naturally Aspirated |
| 1998 | Volkswagen | Jetta | TDI Sedan 4-Door | 1.9L 1896CC 116Cu. In. l4 DIESEL SOHC Turbocharged |
| 1998 | Volkswagen | Jetta | VR6 Sedan 4-Door | 2.8L 2771CC V6 GAS SOHC Naturally Aspirated |
| 1998 | Volkswagen | Jetta | Wolfsburg Edition Sedan 4-Door | 2.0L 1984CC 121Cu. In. l4 GAS SOHC Naturally Aspirated |
| 1998 | Volkswagen | Passat | GLS Sedan 4-Door | 1.8L 1781CC l4 GAS DOHC Turbocharged |
| 1998 | Volkswagen | Passat | GLS Sedan 4-Door | 2.8L 2771CC V6 GAS DOHC Naturally Aspirated |
| 1998 | Volkswagen | Passat | GLS Wagon 4-Door | 1.8L 1781CC l4 GAS DOHC Turbocharged |
| 1998 | Volkswagen | Passat | GLS Wagon 4-Door | 2.8L 2771CC V6 GAS DOHC Naturally Aspirated |
| 1998 | Volkswagen | Passat | GLX Sedan 4-Door | 2.8L 2771CC V6 GAS DOHC Naturally Aspirated |
| 1997 | Volkswagen | Cabrio | Base Convertible 2-Door | 2.0L 1984CC 121Cu. In. l4 GAS SOHC Naturally Aspirated |
| 1997 | Volkswagen | Cabrio | High Line Convertible 2-Door | 2.0L 1984CC 121Cu. In. l4 GAS SOHC Naturally Aspirated |
| 1997 | Volkswagen | Golf | Atlanta Hatchback 4-Door | 1.8L 1781CC l4 GAS SOHC Naturally Aspirated |
| 1997 | Volkswagen | Golf | City Hatchback 4-Door | 1.8L 1781CC l4 GAS SOHC Naturally Aspirated |
| 1997 | Volkswagen | Golf | CL Hatchback 2-Door | 1.9L 1896CC 116Cu. In. l4 DIESEL Turbocharged |
| 1997 | Volkswagen | Golf | GL Hatchback 4-Door | 2.0L 1984CC 121Cu. In. l4 GAS SOHC Naturally Aspirated |
| 1997 | Volkswagen | Golf | GTI Hatchback 2-Door | 2.0L 1984CC 121Cu. In. l4 GAS SOHC Naturally Aspirated |
| 1997 | Volkswagen | Golf | GTI VR6 Hatchback 2-Door | 2.8L 2771CC V6 GAS SOHC Naturally Aspirated |
| 1997 | Volkswagen | Golf | Jazz Hatchback 4-Door | 2.0L 1984CC 121Cu. In. l4 GAS SOHC Naturally Aspirated |
| 1997 | Volkswagen | Golf | K2 Hatchback 4-Door | 2.0L 1984CC 121Cu. In. l4 GAS SOHC Naturally Aspirated |
| 1997 | Volkswagen | Golf | TDI Hatchback 2-Door | 1.9L 1896CC 116Cu. In. l4 DIESEL Turbocharged |
| 1997 | Volkswagen | Golf | Trek Hatchback 4-Door | 2.0L 1984CC 121Cu. In. l4 GAS SOHC Naturally Aspirated |
| 1997 | Volkswagen | Jetta | CL Sedan 4-Door | 1.8L 1781CC l4 GAS SOHC Naturally Aspirated |
| 1997 | Volkswagen | Jetta | Europa Sedan 4-Door | 1.8L 1781CC l4 GAS SOHC Naturally Aspirated |
| 1997 | Volkswagen | Jetta | GL Sedan 4-Door | 2.0L 1984CC 121Cu. In. l4 GAS SOHC Naturally Aspirated |
| 1997 | Volkswagen | Jetta | GLS Sedan 4-Door | 2.0L 1984CC 121Cu. In. l4 GAS SOHC Naturally Aspirated |
| 1997 | Volkswagen | Jetta | GLX Sedan 4-Door | 2.0L 1984CC 121Cu. In. l4 GAS SOHC Naturally Aspirated |
| 1997 | Volkswagen | Jetta | GLX Sedan 4-Door | 2.8L 2771CC V6 GAS SOHC Naturally Aspirated |
| 1997 | Volkswagen | Jetta | GT Sedan 4-Door | 2.0L 1984CC 121Cu. In. l4 GAS SOHC Naturally Aspirated |
| 1997 | Volkswagen | Jetta | Jazz Sedan 4-Door | 2.0L 1984CC 121Cu. In. l4 GAS SOHC Naturally Aspirated |
| 1997 | Volkswagen | Jetta | TDI Sedan 4-Door | 1.9L 1896CC 116Cu. In. l4 DIESEL SOHC Turbocharged |
| 1997 | Volkswagen | Jetta | TDI Sedan 4-Door | 1.9L 1896CC 116Cu. In. l4 DIESEL Turbocharged |
| 1997 | Volkswagen | Jetta | VR6 Sedan 4-Door | 2.8L 2771CC V6 GAS SOHC Naturally Aspirated |
| 1997 | Volkswagen | Passat | GLX Sedan 4-Door | 2.8L 2771CC V6 GAS SOHC Naturally Aspirated |
| 1997 | Volkswagen | Passat | GLX VR6 Sedan 4-Door | 2.8L 2792CC V6 GAS SOHC Naturally Aspirated |
| 1997 | Volkswagen | Passat | GLX Wagon 4-Door | 2.8L 2771CC V6 GAS SOHC Naturally Aspirated |
| 1997 | Volkswagen | Passat | TDI Sedan 4-Door | 1.9L 1896CC 116Cu. In. l4 DIESEL SOHC Turbocharged |
| 1997 | Volkswagen | Passat | TDI Sedan 4-Door | 1.9L 1896CC 116Cu. In. l4 DIESEL Turbocharged |
| 1997 | Volkswagen | Passat | TDI Wagon 4-Door | 1.9L 1896CC 116Cu. In. l4 DIESEL SOHC Turbocharged |
| 1997 | Volkswagen | Passat | TDI Wagon 4-Door | 1.9L 1896CC 116Cu. In. l4 DIESEL Turbocharged |
| 1996 | Volkswagen | Cabrio | Base Convertible 2-Door | 2.0L 1984CC 121Cu. In. l4 GAS SOHC Naturally Aspirated |
| 1996 | Volkswagen | Cabrio | Equipado Convertible 2-Door | 2.0L 1984CC 121Cu. In. l4 GAS SOHC Naturally Aspirated |
| 1996 | Volkswagen | Golf | Atlanta Hatchback 4-Door | 1.8L 1781CC l4 GAS SOHC Naturally Aspirated |
| 1996 | Volkswagen | Golf | City Hatchback 4-Door | 1.8L 1781CC l4 GAS SOHC Naturally Aspirated |
| 1996 | Volkswagen | Golf | GL Hatchback 4-Door | 1.8L 1781CC l4 GAS SOHC Naturally Aspirated |
| 1996 | Volkswagen | Golf | GL Hatchback 4-Door | 2.0L 1984CC 121Cu. In. l4 GAS SOHC Naturally Aspirated |
| 1996 | Volkswagen | Golf | GTI Hatchback 2-Door | 2.0L 1984CC 121Cu. In. l4 GAS SOHC Naturally Aspirated |
| 1996 | Volkswagen | Golf | GTI VR6 Hatchback 2-Door | 2.8L 2771CC V6 GAS SOHC Naturally Aspirated |
| 1996 | Volkswagen | Golf | Manhattan Hatchback 4-Door | 1.8L 1781CC l4 GAS SOHC Naturally Aspirated |
| 1996 | Volkswagen | Golf | Sport Hatchback 2-Door | 1.8L 1781CC l4 GAS SOHC Naturally Aspirated |
| 1996 | Volkswagen | Jetta | Atlanta Sedan 4-Door | 1.8L 1781CC l4 GAS SOHC Naturally Aspirated |
| 1996 | Volkswagen | Jetta | Europa Sedan 4-Door | 1.8L 1781CC l4 GAS SOHC Naturally Aspirated |
| 1996 | Volkswagen | Jetta | GL Sedan 4-Door | 2.0L 1984CC 121Cu. In. l4 GAS Naturally Aspirated |
| 1996 | Volkswagen | Jetta | GL Sedan 4-Door | 2.0L 1984CC 121Cu. In. l4 GAS SOHC Naturally Aspirated |
| 1996 | Volkswagen | Jetta | GLS Sedan 4-Door | 2.0L 1984CC 121Cu. In. l4 GAS SOHC Naturally Aspirated |
| 1996 | Volkswagen | Jetta | GLX Sedan 4-Door | 2.0L 1984CC 121Cu. In. l4 GAS SOHC Naturally Aspirated |
| 1996 | Volkswagen | Jetta | GLX Sedan 4-Door | 2.8L 2771CC V6 GAS SOHC Naturally Aspirated |
| 1996 | Volkswagen | Jetta | TDI Sedan 4-Door | 1.9L 1896CC 116Cu. In. l4 DIESEL SOHC Turbocharged |
| 1996 | Volkswagen | Jetta | TDI Sedan 4-Door | 1.9L 1896CC 116Cu. In. l4 DIESEL Turbocharged |
| 1996 | Volkswagen | Jetta | Trek Sedan 4-Door | 2.0L 1984CC 121Cu. In. l4 GAS SOHC Naturally Aspirated |
| 1996 | Volkswagen | Jetta | VR6 Sedan 4-Door | 2.8L 2771CC V6 GAS SOHC Naturally Aspirated |
| 1996 | Volkswagen | Jetta | Wolfsburg Edition Sedan 4-Door | 2.0L 1984CC 121Cu. In. l4 GAS SOHC Naturally Aspirated |
| 1996 | Volkswagen | Passat | GLS Sedan 4-Door | 2.0L 1984CC 121Cu. In. l4 GAS SOHC Naturally Aspirated |
| 1996 | Volkswagen | Passat | GLX Sedan 4-Door | 2.8L 2771CC V6 GAS SOHC Naturally Aspirated |
| 1996 | Volkswagen | Passat | GLX VR6 Sedan 4-Door | 2.8L 2771CC V6 GAS SOHC Naturally Aspirated |
| 1996 | Volkswagen | Passat | GLX Wagon 4-Door | 2.8L 2771CC V6 GAS SOHC Naturally Aspirated |
| 1996 | Volkswagen | Passat | TDI Sedan 4-Door | 1.9L 1896CC 116Cu. In. l4 DIESEL SOHC Turbocharged |
| 1996 | Volkswagen | Passat | TDI Sedan 4-Door | 1.9L 1896CC 116Cu. In. l4 DIESEL Turbocharged |
| 1996 | Volkswagen | Passat | TDI Wagon 4-Door | 1.9L 1896CC 116Cu. In. l4 DIESEL SOHC Turbocharged |
| 1996 | Volkswagen | Passat | TDI Wagon 4-Door | 1.9L 1896CC 116Cu. In. l4 DIESEL Turbocharged |
| 1995 | Volkswagen | Cabrio | Base Convertible 2-Door | 2.0L 1984CC 121Cu. In. l4 GAS SOHC Naturally Aspirated |
| 1995 | Volkswagen | Golf | Base Hatchback 2-Door | 1.8L 1788CC 109Cu. In. l4 GAS Naturally Aspirated |
| 1995 | Volkswagen | Golf | Base Hatchback 2-Door | 1.9L 1896CC 116Cu. In. l4 DIESEL Turbocharged |
| 1995 | Volkswagen | Golf | Celebration Edition Hatchback 2-Door | 2.0L 1984CC 121Cu. In. l4 GAS SOHC Naturally Aspirated |
| 1995 | Volkswagen | Golf | Celebration Edition Hatchback 4-Door | 2.0L 1984CC 121Cu. In. l4 GAS SOHC Naturally Aspirated |
| 1995 | Volkswagen | Golf | City Hatchback 2-Door | 2.0L 1984CC 121Cu. In. l4 GAS SOHC Naturally Aspirated |
| 1995 | Volkswagen | Golf | City Hatchback 4-Door | 2.0L 1984CC 121Cu. In. l4 GAS SOHC Naturally Aspirated |
| 1995 | Volkswagen | Golf | CL Hatchback 2-Door | 1.8L 1788CC 109Cu. In. l4 GAS Naturally Aspirated |
| 1995 | Volkswagen | Golf | CL Hatchback 4-Door | 1.8L 1781CC l4 GAS SOHC Naturally Aspirated |
| 1995 | Volkswagen | Golf | GL Hatchback 2-Door | 2.0L 1984CC 121Cu. In. l4 GAS SOHC Naturally Aspirated |
| 1995 | Volkswagen | Golf | GL Hatchback 4-Door | 1.8L 1781CC l4 GAS SOHC Naturally Aspirated |
| 1995 | Volkswagen | Golf | GL Hatchback 4-Door | 2.0L 1984CC 121Cu. In. l4 GAS SOHC Naturally Aspirated |
| 1995 | Volkswagen | Golf | GTI Hatchback 2-Door | 2.0L 1984CC 121Cu. In. l4 GAS Naturally Aspirated |
| 1995 | Volkswagen | Golf | GTI VR6 Hatchback 2-Door | 2.8L 2771CC V6 GAS SOHC Naturally Aspirated |
| 1995 | Volkswagen | Golf | Manhattan Hatchback 4-Door | 1.8L 1781CC l4 GAS SOHC Naturally Aspirated |
| 1995 | Volkswagen | Golf | Sport Hatchback 2-Door | 2.0L 1984CC 121Cu. In. l4 GAS SOHC Naturally Aspirated |
| 1995 | Volkswagen | Golf | Sport Hatchback 4-Door | 2.0L 1984CC 121Cu. In. l4 GAS SOHC Naturally Aspirated |
| 1995 | Volkswagen | Jetta | Base Sedan 4-Door | 1.8L 1788CC 109Cu. In. l4 GAS Naturally Aspirated |
| 1995 | Volkswagen | Jetta | Base Sedan 4-Door | 1.9L 1896CC 116Cu. In. l4 DIESEL Turbocharged |
| 1995 | Volkswagen | Jetta | Carat Sedan 4-Door | 2.0L 1984CC 121Cu. In. l4 GAS SOHC Naturally Aspirated |
| 1995 | Volkswagen | Jetta | Celebration Edition Sedan 4-Door | 2.0L 1984CC 121Cu. In. l4 GAS SOHC Naturally Aspirated |
| 1995 | Volkswagen | Jetta | City Sedan 4-Door | 2.0L 1984CC 121Cu. In. l4 GAS SOHC Naturally Aspirated |
| 1995 | Volkswagen | Jetta | CL Sedan 4-Door | 1.8L 1781CC l4 GAS SOHC Naturally Aspirated |
| 1995 | Volkswagen | Jetta | GL Sedan 4-Door | 1.8L 1781CC l4 GAS SOHC Naturally Aspirated |
| 1995 | Volkswagen | Jetta | GL Sedan 4-Door | 2.0L 1984CC 121Cu. In. l4 GAS SOHC Naturally Aspirated |
| 1995 | Volkswagen | Jetta | GLS Sedan 4-Door | 2.0L 1984CC 121Cu. In. l4 GAS SOHC Naturally Aspirated |
| 1995 | Volkswagen | Jetta | GLX Sedan 4-Door | 2.8L 2771CC V6 GAS SOHC Naturally Aspirated |
| 1995 | Volkswagen | Jetta | VR6 Sedan 4-Door | 2.8L 2771CC V6 GAS SOHC Naturally Aspirated |
| 1995 | Volkswagen | Passat | GLS Sedan 4-Door | 1.9L 1896CC 116Cu. In. l4 DIESEL Turbocharged |
| 1995 | Volkswagen | Passat | GLS Sedan 4-Door | 2.0L 1984CC 121Cu. In. l4 GAS SOHC Naturally Aspirated |
| 1995 | Volkswagen | Passat | GLX Sedan 4-Door | 2.8L 2771CC V6 GAS SOHC Naturally Aspirated |
| 1995 | Volkswagen | Passat | GLX VR6 Sedan 4-Door | 2.8L 2792CC V6 GAS Naturally Aspirated |
| 1995 | Volkswagen | Passat | GLX Wagon 4-Door | 2.8L 2771CC V6 GAS SOHC Naturally Aspirated |
| 1994 | Volkswagen | Golf | CL Hatchback 2-Door | 1.8L 1788CC 109Cu. In. l4 GAS Naturally Aspirated |
| 1994 | Volkswagen | Golf | CL Hatchback 2-Door | 1.9L 1896CC 116Cu. In. l4 DIESEL Turbocharged |
| 1994 | Volkswagen | Golf | GL Hatchback 2-Door | 2.0L 1984CC 121Cu. In. l4 GAS SOHC Naturally Aspirated |
| 1994 | Volkswagen | Golf | GL Hatchback 4-Door | 2.0L 1984CC 121Cu. In. l4 GAS SOHC Naturally Aspirated |
| 1994 | Volkswagen | Golf | GTI Hatchback 2-Door | 2.0L 1984CC 121Cu. In. l4 GAS Naturally Aspirated |
| 1994 | Volkswagen | Golf | GTI Hatchback 2-Door | 2.0L 1984CC 121Cu. In. l4 GAS SOHC Naturally Aspirated |
| 1994 | Volkswagen | Golf | Limited Edition Hatchback 2-Door | 2.0L 1984CC 121Cu. In. l4 GAS SOHC Naturally Aspirated |
| 1994 | Volkswagen | Golf | Limited Edition Hatchback 4-Door | 2.0L 1984CC 121Cu. In. l4 GAS SOHC Naturally Aspirated |
| 1994 | Volkswagen | Jetta | Base Sedan 4-Door | 1.8L 1788CC 109Cu. In. l4 GAS Naturally Aspirated |
| 1994 | Volkswagen | Jetta | Base Sedan 4-Door | 1.9L 1896CC 116Cu. In. l4 DIESEL Naturally Aspirated |
| 1994 | Volkswagen | Jetta | CL Sedan 4-Door | 1.8L 1788CC 109Cu. In. l4 GAS Naturally Aspirated |
| 1994 | Volkswagen | Jetta | GL Sedan 4-Door | 2.0L 1984CC 121Cu. In. l4 GAS SOHC Naturally Aspirated |
| 1994 | Volkswagen | Jetta | GLS Sedan 4-Door | 2.0L 1984CC 121Cu. In. l4 GAS SOHC Naturally Aspirated |
| 1994 | Volkswagen | Jetta | GLX Sedan 4-Door | 2.8L 2771CC V6 GAS SOHC Naturally Aspirated |
| 1994 | Volkswagen | Jetta | Limited Edition Sedan 4-Door | 2.0L 1984CC 121Cu. In. l4 GAS SOHC Naturally Aspirated |
| 1994 | Volkswagen | Passat | Base Sedan 4-Door | 1.9L 1896CC 116Cu. In. l4 DIESEL Naturally Aspirated |
| 1994 | Volkswagen | Passat | Base Sedan 4-Door | 2.0L 1984CC 121Cu. In. l4 GAS Naturally Aspirated |
| 1994 | Volkswagen | Passat | GLX Sedan 4-Door | 2.8L 2771CC V6 GAS SOHC Naturally Aspirated |
| 1994 | Volkswagen | Passat | GLX Wagon 4-Door | 2.8L 2771CC V6 GAS SOHC Naturally Aspirated |
| 1993 | Volkswagen | Cabriolet | Base Convertible 2-Door | 1.8L 1781CC l4 GAS SOHC Naturally Aspirated |
| 1993 | Volkswagen | Cabriolet | Classic Convertible 2-Door | 1.8L 1781CC l4 GAS SOHC Naturally Aspirated |
| 1993 | Volkswagen | Golf | Base Hatchback 2-Door | 1.8L 1788CC 109Cu. In. l4 GAS Naturally Aspirated |
| 1993 | Volkswagen | Golf | Base Hatchback 2-Door | 1.9L 1896CC 116Cu. In. l4 DIESEL Turbocharged |
| 1993 | Volkswagen | Golf | CL Hatchback 2-Door | 1.8L 1788CC 109Cu. In. l4 GAS Naturally Aspirated |
| 1993 | Volkswagen | Golf | GL Hatchback 2-Door | 2.0L 1984CC 121Cu. In. l4 GAS SOHC Naturally Aspirated |
| 1993 | Volkswagen | Golf | GL Hatchback 4-Door | 2.0L 1984CC 121Cu. In. l4 GAS SOHC Naturally Aspirated |
| 1993 | Volkswagen | Golf | GTI Hatchback 2-Door | 2.0L 1984CC 121Cu. In. l4 GAS SOHC Naturally Aspirated |
| 1993 | Volkswagen | Jetta | Base Sedan 4-Door | 1.8L 1788CC 109Cu. In. l4 GAS Naturally Aspirated |
| 1993 | Volkswagen | Jetta | Base Sedan 4-Door | 1.9L 1896CC 116Cu. In. l4 DIESEL Naturally Aspirated |
| 1993 | Volkswagen | Jetta | GL Sedan 4-Door | 2.0L 1984CC 121Cu. In. l4 GAS SOHC Naturally Aspirated |
| 1993 | Volkswagen | Jetta | GLS Sedan 4-Door | 2.0L 1984CC 121Cu. In. l4 GAS SOHC Naturally Aspirated |
| 1993 | Volkswagen | Passat | Base Sedan 4-Door | 1.9L 1896CC 116Cu. In. l4 DIESEL Naturally Aspirated |
| 1993 | Volkswagen | Passat | GL Sedan 4-Door | 2.0L 1984CC 121Cu. In. l4 GAS DOHC Naturally Aspirated |
| 1993 | Volkswagen | Passat | GLS Sedan 4-Door | 2.8L 2792CC V6 GAS Naturally Aspirated |
| 1993 | Volkswagen | Passat | GLX Sedan 4-Door | 2.8L 2771CC V6 GAS SOHC Naturally Aspirated |
| 1993 | Volkswagen | Passat | GLX Wagon 4-Door | 2.8L 2771CC V6 GAS SOHC Naturally Aspirated |
| 1993 | Volkswagen | Passat | Syncro Sedan 4-Door | 1.8L 1781CC l4 GAS Supercharged |
| 1992 | Volkswagen | Cabriolet | Base Convertible 2-Door | 1.8L 1781CC l4 GAS SOHC Naturally Aspirated |
| 1992 | Volkswagen | Cabriolet | Carat Convertible 2-Door | 1.8L 1781CC l4 GAS SOHC Naturally Aspirated |
| 1992 | Volkswagen | Cabriolet | Classic Convertible 2-Door | 1.8L 1781CC l4 GAS SOHC Naturally Aspirated |
| 1992 | Volkswagen | Cabriolet | Wolfsburg Edition Convertible 2-Door | 1.8L 1781CC l4 GAS SOHC Naturally Aspirated |
| 1992 | Volkswagen | Golf | Base Hatchback 2-Door | 1.6L 1588CC 97Cu. In. l4 DIESEL Naturally Aspirated |
| 1992 | Volkswagen | Golf | GL Hatchback 2-Door | 1.6L 1588CC 97Cu. In. l4 DIESEL Naturally Aspirated |
| 1992 | Volkswagen | Golf | GL Hatchback 2-Door | 1.8L 1781CC l4 GAS SOHC Naturally Aspirated |
| 1992 | Volkswagen | Golf | GL Hatchback 4-Door | 1.6L 1588CC 97Cu. In. l4 DIESEL Naturally Aspirated |
| 1992 | Volkswagen | Golf | GL Hatchback 4-Door | 1.8L 1781CC l4 GAS SOHC Naturally Aspirated |
| 1992 | Volkswagen | Golf | GTI 16-Valve Hatchback 2-Door | 2.0L 1984CC 121Cu. In. l4 GAS DOHC Naturally Aspirated |
| 1992 | Volkswagen | Golf | GTI 8-Valve Hatchback 2-Door | 1.8L 1781CC l4 GAS SOHC Naturally Aspirated |
| 1992 | Volkswagen | Jetta | Base Sedan 4-Door | 1.6L 1588CC 97Cu. In. l4 DIESEL Naturally Aspirated |
| 1992 | Volkswagen | Jetta | Base Sedan 4-Door | 1.6L 1588CC 97Cu. In. l4 DIESEL SOHC Turbocharged |
| 1992 | Volkswagen | Jetta | Base Sedan 4-Door | 1.8L 1780CC l4 GAS Naturally Aspirated |
| 1992 | Volkswagen | Jetta | Carat Sedan 4-Door | 1.8L 1781CC l4 GAS SOHC Naturally Aspirated |
| 1992 | Volkswagen | Jetta | GL Sedan 4-Door | 1.6L 1588CC 97Cu. In. l4 DIESEL Naturally Aspirated |
| 1992 | Volkswagen | Jetta | GL Sedan 4-Door | 1.6L 1588CC 97Cu. In. l4 DIESEL SOHC Naturally Aspirated |
| 1992 | Volkswagen | Jetta | GL Sedan 4-Door | 1.8L 1780CC l4 GAS Naturally Aspirated |
| 1992 | Volkswagen | Jetta | GL Sedan 4-Door | 1.8L 1781CC l4 GAS SOHC Naturally Aspirated |
| 1992 | Volkswagen | Jetta | GLI 16-Valve Sedan 4-Door | 2.0L 1984CC 121Cu. In. l4 GAS DOHC Naturally Aspirated |
| 1992 | Volkswagen | Jetta | GTX 16-V Sedan 4-Door | 2.0L 1984CC 121Cu. In. l4 GAS Naturally Aspirated |
| 1992 | Volkswagen | Passat | CL Sedan 4-Door | 2.0L 1984CC 121Cu. In. l4 GAS DOHC Naturally Aspirated |
| 1992 | Volkswagen | Passat | GL Sedan 4-Door | 2.0L 1984CC 121Cu. In. l4 GAS DOHC Naturally Aspirated |
| 1992 | Volkswagen | Passat | GL Wagon 4-Door | 2.0L 1984CC 121Cu. In. l4 GAS DOHC Naturally Aspirated |
| 1992 | Volkswagen | Passat | Syncro Sedan 4-Door | 1.8L 1781CC l4 GAS Supercharged |
| 1991 | Volkswagen | Cabriolet | Base Convertible 2-Door | 1.8L 1781CC l4 GAS SOHC Naturally Aspirated |
| 1991 | Volkswagen | Cabriolet | Carat Convertible 2-Door | 1.8L 1781CC l4 GAS SOHC Naturally Aspirated |
| 1991 | Volkswagen | Cabriolet | Etienne Aigner Convertible 2-Door | 1.8L 1781CC l4 GAS SOHC Naturally Aspirated |
| 1991 | Volkswagen | Golf | Base Hatchback 2-Door | 1.6L 1588CC 97Cu. In. l4 DIESEL Naturally Aspirated |
| 1991 | Volkswagen | Golf | GL Hatchback 2-Door | 1.8L 1781CC l4 GAS SOHC Naturally Aspirated |
| 1991 | Volkswagen | Golf | GL Hatchback 4-Door | 1.8L 1781CC l4 GAS SOHC Naturally Aspirated |
| 1991 | Volkswagen | Golf | GTI 16-Valve Hatchback 2-Door | 2.0L 1984CC 121Cu. In. l4 GAS DOHC Naturally Aspirated |
| 1991 | Volkswagen | Golf | GTI 8-Valve Hatchback 2-Door | 1.8L 1781CC l4 GAS SOHC Naturally Aspirated |
| 1991 | Volkswagen | Jetta | Base Sedan 4-Door | 1.6L 1588CC 97Cu. In. l4 DIESEL Naturally Aspirated |
| 1991 | Volkswagen | Jetta | Base Sedan 4-Door | 1.6L 1588CC 97Cu. In. l4 DIESEL SOHC Turbocharged |
| 1991 | Volkswagen | Jetta | Base Sedan 4-Door | 1.8L 1780CC l4 GAS Naturally Aspirated |
| 1991 | Volkswagen | Jetta | Carat Sedan 4-Door | 1.8L 1781CC l4 GAS SOHC Naturally Aspirated |
| 1991 | Volkswagen | Jetta | GL Sedan 2-Door | 1.6L 1588CC 97Cu. In. l4 DIESEL Naturally Aspirated |
| 1991 | Volkswagen | Jetta | GL Sedan 2-Door | 1.6L 1588CC 97Cu. In. l4 DIESEL SOHC Naturally Aspirated |
| 1991 | Volkswagen | Jetta | GL Sedan 2-Door | 1.8L 1780CC l4 GAS Naturally Aspirated |
| 1991 | Volkswagen | Jetta | GL Sedan 2-Door | 1.8L 1781CC l4 GAS SOHC Naturally Aspirated |
| 1991 | Volkswagen | Jetta | GL Sedan 4-Door | 1.6L 1588CC 97Cu. In. l4 DIESEL Naturally Aspirated |
| 1991 | Volkswagen | Jetta | GL Sedan 4-Door | 1.6L 1588CC 97Cu. In. l4 DIESEL SOHC Naturally Aspirated |
| 1991 | Volkswagen | Jetta | GL Sedan 4-Door | 1.8L 1780CC l4 GAS Naturally Aspirated |
| 1991 | Volkswagen | Jetta | GL Sedan 4-Door | 1.8L 1781CC l4 GAS SOHC Naturally Aspirated |
| 1991 | Volkswagen | Jetta | GLI 16-Valve Sedan 4-Door | 2.0L 1984CC 121Cu. In. l4 GAS DOHC Naturally Aspirated |
| 1991 | Volkswagen | Jetta | GTX 16-V Sedan 4-Door | 2.0L 1984CC 121Cu. In. l4 GAS Naturally Aspirated |
| 1991 | Volkswagen | Passat | Base Sedan 4-Door | 2.0L 1984CC 121Cu. In. l4 GAS Naturally Aspirated |
| 1991 | Volkswagen | Passat | GL Sedan 4-Door | 2.0L 1984CC 121Cu. In. l4 GAS DOHC Naturally Aspirated |
| 1991 | Volkswagen | Passat | GL Wagon 4-Door | 2.0L 1984CC 121Cu. In. l4 GAS DOHC Naturally Aspirated |
| 1991 | Volkswagen | Passat | Syncro Sedan 4-Door | 1.8L 1781CC l4 GAS Supercharged |
| 1990 | Volkswagen | Cabriolet | Base Convertible 2-Door | 1.8L 1781CC l4 GAS SOHC Naturally Aspirated |
| 1990 | Volkswagen | Cabriolet | Bestseller Convertible 2-Door | 1.8L 1781CC l4 GAS SOHC Naturally Aspirated |
| 1990 | Volkswagen | Cabriolet | Boutique Convertible 2-Door | 1.8L 1781CC l4 GAS SOHC Naturally Aspirated |
| 1990 | Volkswagen | Golf | Base Hatchback 2-Door | 1.6L 1588CC 97Cu. In. l4 DIESEL Naturally Aspirated |
| 1990 | Volkswagen | Golf | GL Hatchback 2-Door | 1.6L 1588CC 97Cu. In. l4 DIESEL Naturally Aspirated |
| 1990 | Volkswagen | Golf | GL Hatchback 2-Door | 1.8L 1781CC l4 GAS SOHC Naturally Aspirated |
| 1990 | Volkswagen | Golf | GL Hatchback 4-Door | 1.6L 1588CC 97Cu. In. l4 DIESEL Naturally Aspirated |
| 1990 | Volkswagen | Golf | GL Hatchback 4-Door | 1.8L 1781CC l4 GAS SOHC Naturally Aspirated |
| 1990 | Volkswagen | Golf | GTI 16-Valve Hatchback 2-Door | 2.0L 1984CC 121Cu. In. l4 GAS DOHC Naturally Aspirated |
| 1990 | Volkswagen | Golf | GTI 8-Valve Hatchback 2-Door | 1.8L 1781CC l4 GAS SOHC Naturally Aspirated |
| 1990 | Volkswagen | Jetta | Base Sedan 4-Door | 1.6L 1588CC 97Cu. In. l4 DIESEL Naturally Aspirated |
| 1990 | Volkswagen | Jetta | Base Sedan 4-Door | 1.6L 1588CC 97Cu. In. l4 DIESEL SOHC Turbocharged |
| 1990 | Volkswagen | Jetta | Base Sedan 4-Door | 1.8L 1780CC l4 GAS Naturally Aspirated |
| 1990 | Volkswagen | Jetta | Carat Sedan 4-Door | 1.8L 1781CC l4 GAS SOHC Naturally Aspirated |
| 1990 | Volkswagen | Jetta | GL Sedan 2-Door | 1.6L 1588CC 97Cu. In. l4 DIESEL SOHC Naturally Aspirated |
| 1990 | Volkswagen | Jetta | GL Sedan 2-Door | 1.8L 1781CC l4 GAS SOHC Naturally Aspirated |
| 1990 | Volkswagen | Jetta | GL Sedan 4-Door | 1.6L 1588CC 97Cu. In. l4 DIESEL SOHC Naturally Aspirated |
| 1990 | Volkswagen | Jetta | GL Sedan 4-Door | 1.8L 1781CC l4 GAS SOHC Naturally Aspirated |
| 1990 | Volkswagen | Jetta | GLI 16-Valve Sedan 4-Door | 2.0L 1984CC 121Cu. In. l4 GAS DOHC Naturally Aspirated |
| 1990 | Volkswagen | Jetta | GTX 16-V Sedan 4-Door | 2.0L 1984CC 121Cu. In. l4 GAS Naturally Aspirated |
| 1990 | Volkswagen | Passat | Base Sedan 4-Door | 2.0L 1984CC 121Cu. In. l4 GAS Naturally Aspirated |
| 1990 | Volkswagen | Passat | GL Sedan 4-Door | 2.0L 1984CC 121Cu. In. l4 GAS DOHC Naturally Aspirated |
| 1990 | Volkswagen | Passat | GL Wagon 4-Door | 2.0L 1984CC 121Cu. In. l4 GAS DOHC Naturally Aspirated |
| 1989 | Volkswagen | Cabriolet | Base Convertible 2-Door | 1.8L 1781CC l4 GAS SOHC Naturally Aspirated |
| 1989 | Volkswagen | Cabriolet | Bestseller Convertible 2-Door | 1.8L 1781CC l4 GAS SOHC Naturally Aspirated |
| 1989 | Volkswagen | Cabriolet | Boutique Convertible 2-Door | 1.8L 1781CC l4 GAS SOHC Naturally Aspirated |
| 1989 | Volkswagen | Cabriolet | Wolfsburg Edition Convertible 2-Door | 1.8L 1781CC l4 GAS SOHC Naturally Aspirated |
| 1989 | Volkswagen | Golf | Base Hatchback 2-Door | 1.6L 1588CC 97Cu. In. l4 DIESEL Naturally Aspirated |
| 1989 | Volkswagen | Golf | Base Hatchback 2-Door | 1.8L 1781CC l4 GAS SOHC Naturally Aspirated |
| 1989 | Volkswagen | Golf | GL Hatchback 2-Door | 1.6L 1588CC 97Cu. In. l4 DIESEL Naturally Aspirated |
| 1989 | Volkswagen | Golf | GL Hatchback 2-Door | 1.8L 1781CC l4 GAS SOHC Naturally Aspirated |
| 1989 | Volkswagen | Golf | GL Hatchback 4-Door | 1.6L 1588CC 97Cu. In. l4 DIESEL Naturally Aspirated |
| 1989 | Volkswagen | Golf | GL Hatchback 4-Door | 1.8L 1781CC l4 GAS SOHC Naturally Aspirated |
| 1989 | Volkswagen | Golf | GTI 16-Valve Hatchback 2-Door | 1.8L 1781CC l4 GAS DOHC Naturally Aspirated |
| 1988 | Volkswagen | Cabriolet | Base Convertible 2-Door | 1.8L 1781CC l4 GAS SOHC Naturally Aspirated |
| 1988 | Volkswagen | Cabriolet | Bestseller Convertible 2-Door | 1.8L 1781CC l4 GAS SOHC Naturally Aspirated |
| 1988 | Volkswagen | Cabriolet | Boutique Convertible 2-Door | 1.8L 1781CC l4 GAS SOHC Naturally Aspirated |
| 1988 | Volkswagen | Golf | Base Hatchback 2-Door | 1.8L 1781CC l4 GAS SOHC Naturally Aspirated |
| 1988 | Volkswagen | Golf | GL Hatchback 2-Door | 1.6L 1588CC 97Cu. In. l4 DIESEL SOHC Naturally Aspirated |
| 1988 | Volkswagen | Golf | GL Hatchback 2-Door | 1.8L 1781CC l4 GAS SOHC Naturally Aspirated |
| 1988 | Volkswagen | Golf | GL Hatchback 4-Door | 1.6L 1588CC 97Cu. In. l4 DIESEL SOHC Naturally Aspirated |
| 1988 | Volkswagen | Golf | GL Hatchback 4-Door | 1.8L 1781CC l4 GAS SOHC Naturally Aspirated |
| 1988 | Volkswagen | Golf | GT Hatchback 2-Door | 1.8L 1781CC l4 GAS SOHC Naturally Aspirated |
| 1988 | Volkswagen | Golf | GT Hatchback 4-Door | 1.8L 1781CC l4 GAS SOHC Naturally Aspirated |
| 1988 | Volkswagen | Golf | GTI 16-Valve Hatchback 2-Door | 1.8L 1781CC l4 GAS DOHC Naturally Aspirated |
| 1987 | Volkswagen | Cabriolet | Base Convertible 2-Door | 1.8L 1781CC l4 GAS SOHC Naturally Aspirated |
| 1987 | Volkswagen | Cabriolet | Wolfsburg Edition Convertible 2-Door | 1.8L 1781CC l4 GAS SOHC Naturally Aspirated |
| 1987 | Volkswagen | Golf | GL Hatchback 2-Door | 1.6L 1588CC 97Cu. In. l4 DIESEL SOHC Naturally Aspirated |
| 1987 | Volkswagen | Golf | GL Hatchback 2-Door | 1.8L 1781CC l4 GAS SOHC Naturally Aspirated |
| 1987 | Volkswagen | Golf | GL Hatchback 4-Door | 1.6L 1588CC 97Cu. In. l4 DIESEL SOHC Naturally Aspirated |
| 1987 | Volkswagen | Golf | GL Hatchback 4-Door | 1.8L 1781CC l4 GAS SOHC Naturally Aspirated |
| 1987 | Volkswagen | Golf | GT Hatchback 2-Door | 1.8L 1781CC l4 GAS SOHC Naturally Aspirated |
| 1987 | Volkswagen | Golf | GT Hatchback 4-Door | 1.8L 1781CC l4 GAS SOHC Naturally Aspirated |
| 1987 | Volkswagen | Golf | GTI 16-Valve Hatchback 2-Door | 1.8L 1781CC l4 GAS DOHC Naturally Aspirated |
| 1987 | Volkswagen | Golf | GTI Hatchback 2-Door | 1.8L 1781CC l4 GAS SOHC Naturally Aspirated |
| 1986 | Volkswagen | Cabriolet | Base Convertible 2-Door | 1.8L 1781CC l4 GAS SOHC Naturally Aspirated |
| 1986 | Volkswagen | Golf | Base Hatchback 2-Door | 1.6L 1588CC 97Cu. In. l4 DIESEL SOHC Naturally Aspirated |
| 1986 | Volkswagen | Golf | Base Hatchback 2-Door | 1.8L 1781CC l4 GAS SOHC Naturally Aspirated |
| 1986 | Volkswagen | Golf | Base Hatchback 4-Door | 1.6L 1588CC 97Cu. In. l4 DIESEL SOHC Naturally Aspirated |
| 1986 | Volkswagen | Golf | Base Hatchback 4-Door | 1.8L 1781CC l4 GAS SOHC Naturally Aspirated |
| 1986 | Volkswagen | Golf | GTI Hatchback 2-Door | 1.8L 1781CC l4 GAS SOHC Naturally Aspirated |
| 1985 | Volkswagen | Cabriolet | Base Convertible 2-Door | 1.8L 1781CC l4 GAS SOHC Naturally Aspirated |
| 1985 | Volkswagen | Golf | Base Hatchback 2-Door | 1.6L 1588CC 97Cu. In. l4 DIESEL SOHC Naturally Aspirated |
| 1985 | Volkswagen | Golf | Base Hatchback 2-Door | 1.8L 1781CC l4 GAS SOHC Naturally Aspirated |
| 1985 | Volkswagen | Golf | Base Hatchback 4-Door | 1.6L 1588CC 97Cu. In. l4 DIESEL SOHC Naturally Aspirated |
| 1985 | Volkswagen | Golf | Base Hatchback 4-Door | 1.8L 1781CC l4 GAS SOHC Naturally Aspirated |
| 1985 | Volkswagen | Golf | GTI Hatchback 2-Door | 1.8L 1781CC l4 GAS SOHC Naturally Aspirated |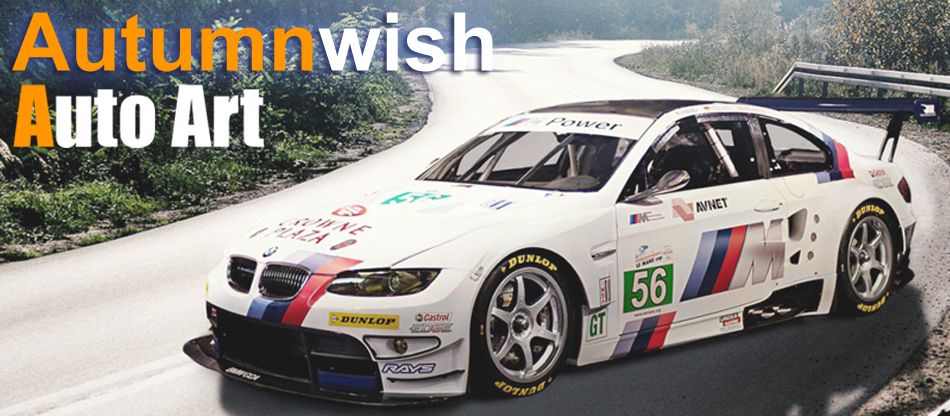 P

roduction Description:


W

e

do our best to describe the product, please make sure you read the description and all the photos below before purchase. If you have any questions, please feel free to contact us.




Complete set of 3.5" Round Driving Fog Light
Please Check the Size to Make Sure It fits Your Vehicle

PACKAGE INCLUDES:
1 x Driver side fog light

1 x Passenger side fog light
Switch, Wires & Harnesses
FEATURES:
Dimensions: 3.5" x 2 1/2"

Universal glass lens fog light with build in light bulb

Using H3 light bulb with 55W
Made by DOT approved manufacture

Waterproof For All Road Conditions
Helps provide increased visibility in inclement weather conditions and night driving
INSTALLATION:
Wiring required
Installation instructuion manual NOT included
Drill & wire cutting required,
Professional installation is strongly recommended.
Product Pictures

Share